Finding the best travel topics to blog about can be difficult. The title and wording of your post will greatly affect your SEO and number of clicks you get on a regular basis. Some topics are more clickable than others. We wrote this handy post to help you pick the best travel blog topics that will actually get clicks and grow your organic traffic.
Most of the time there is a clear pattern of which blog posts are really successful and which ones aren't. I can predict reasonably well which one of my posts will perform well. By choosing to focus on these successful topics I have managed to grow my traffic considerably and improve my keyword ranking. Sometimes there is a topic that I enjoy writing about but I know will not get me many clicks. It's okay to go with that every once in a while but by actually focusing on the best travel blog topics on this list you'll see huge changes in both audience and traffic.
This post may contain affiliate links, which means we'll receive a commission if you purchase through our links, at no extra cost to you. This helps us keep Guide your Travel free and provide high-quality content for you. Please read the full disclaimer for more information.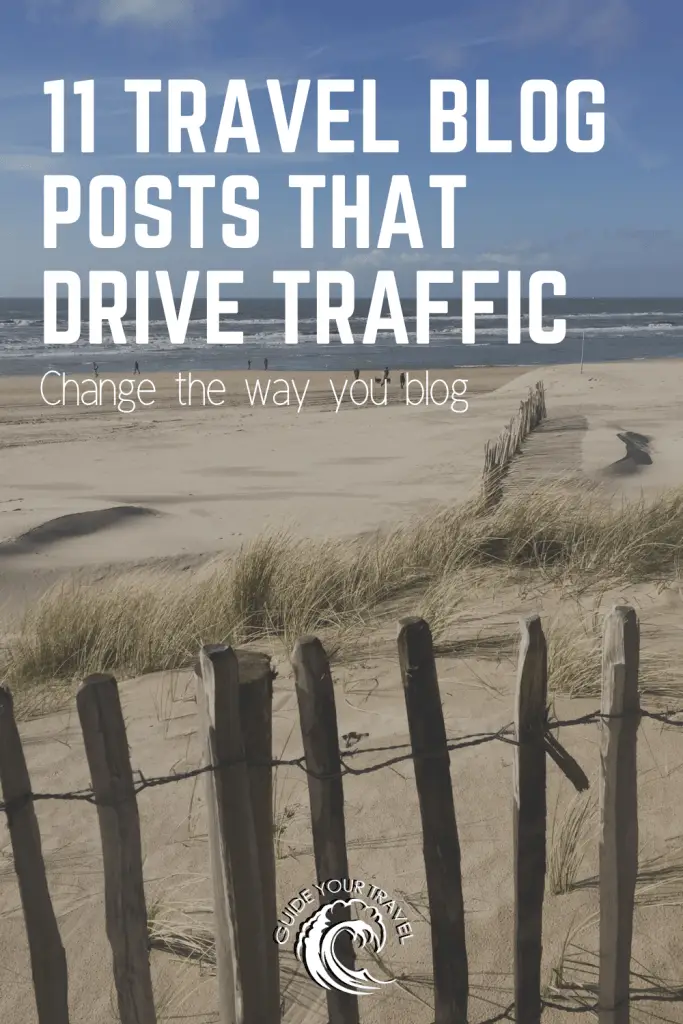 WHY SO MANY TRAVEL BLOG POSTS UNDERPERFORM
Blogging should be fun and it's important to not lose your passion for writing and journalism during your time as a blogger. However, if you want to turn your blog into a business and focus on monetization you'll have to find a compromise between what you want to write about and what people actually want to read.
Because the two are not always the same thing. Assuming this is actually one of the top beginner travel blogger mistakes you can make. If you're feeling stuck with your blog why not check out my list of things I wish I would have known before starting my blog.
I try to stick to an 80/20 rule. 80% content from this list which I know my readers want to see and which will be great for organic SEO traffic. I allow for around 20% of posts to be either experimental or topics that I know don't normally do very well but I still love writing about. It's okay to publish posts like that sometimes but try to make it the exception. Sometimes you might even be surprised by a post suddenly taking off where you weren't expecting it.
Disclaimer: What works for one blog might not work for another. It's all a trial and error process. You need to adjust what you post according to what type of blog you have and what your audience likes. Maybe your readers enjoy really personal posts and that's great. I can only speak from my own experience writing for multiple travel blogs as well as being a reader.
Comment below what you think the best travel blog topics are. What works for your blog? We'd love to find out.
11 BEST TRAVEL BLOG TOPICS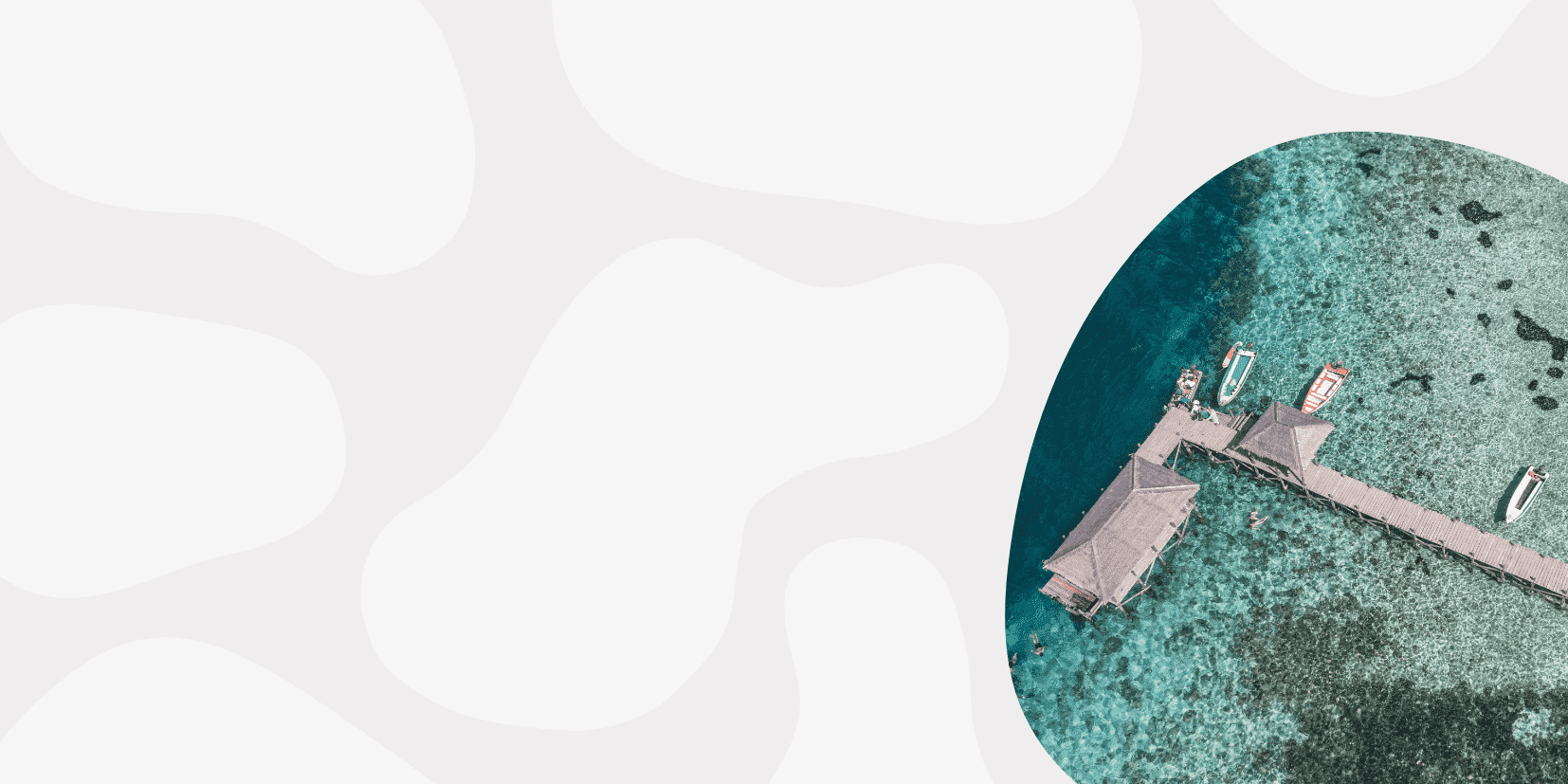 Let me save you time and effort when you're travel planning!

➼ Best travel insurance? SafetyWing
➼ Best place to find cheap flights? Skyscanner
➼ Best bank & credit card for travellers? Wise
➼ Best travel backpack? Osprey Farpoint 70
1. THE "WHAT-TO-DO-IN" POST
Possibly the most popular and most successful travel blog post topic out there. The first thing people google when researching a new place is "What to do in x". If you manage to get your post on the first page of Google you'll get tons of traffic that way. Plus lists are always very clickable and a guaranteed success (see number 9 on this list). People want what they read to be divided into little sections so it seems less daunting. Even if your post contains the same information setting it up as a list post will make it a lot more clickable than simply giving it a random title. So instead of naming your post "My weekend trip to Paris" try going for something like "12 things to do in Paris on the weekend". You'll see a huge change in traffic!
2. BROAD TOPICS
Very specific posts are great for people seeking out exactly that information. A post like "How to choose the best camera bag for a Nikon Z50" will do well with SEO but will probably never be one of your best performing posts. Only a small amount of people have that specific camera and an even smaller percentage of that group is looking for a camera bag. A post like "19 things every traveller needs" however has a much larger target audience and is far more clickable. Lots of people will identify with being a traveller and will want to know what they should be packing.
3. ITINERARIES
This is another one of the best travel blog post topics out there. Itineraries are easy to produce and very rewarding when looking at traffic. Looking up pre-made itineraries somehow gives you the idea that you're not missing out on anything and that your trip will be perfect. And many people tend to look up more than one itinerary before they plan their trip. That way your post is more likely to be read by a larger number of people. 
4. NOT TOO PERSONAL
This might be a bit controversial but I don't believe in making travel blogging too personal. Of course, this largely depends on what type of blog you have but both as a reader and a blogger I think that informative posts are simply more helpful and interesting. Incorporating personal elements into blogging can be a huge benefit as it builds an actual connection to your readers, however, I think it is a lot more effective on social media or used very very sparingly on your blog.
I'm talking about posts like "Day 3 in Rome: Meeting up with friends and having pizza" or "Our Texas road trip adventure". These posts will be interesting to your regular readers who follow your blogging journey but won't help you drive any new traffic, especially not from SEO.
Try to avoid diary-style posts that read like a blog someone sets up on their year abroad to keep their friends and family up to date. If you really enjoy blogging in this style you should consider setting up a designated section on your website for this type of content and doing updates every month or so. Personal posts have their place on a travel blog but try to prioritize content that will drive traffic.
5. POSTS WITH A PURPOSE (NOT JUST OUR DAY IN X)
This leads seamlessly into the next point on this list of best travel blog topics. Always make sure you're writing posts with a purpose. The title of a blogpost needs to tell the reader exactly what they can expect from that post and what it contains. Have a clear idea in your mind before you start writing or you'll realize halfway through that your post is drifting in a completely different direction. This brings us back to diary-style blog posts which usually don't have a purpose. That's the main reason why it's so difficult to get people to read them. So try going for posts that are informative and useful. You'll notice a clear difference in traffic!
6. INSTAGRAMABLE SPOTS
One of my favourite travel blog post topics is "Instagramable spots in X" or "The best photo spots in X". I might be a bit biased because photography is such a large part of my own travels but I always look up the most photogenic spots when I visit a place. I'm aware that not everyone does that but posts like this tend to perform quite well. It's like a more specific and narrowed down "What to do in-list". Often you'll find spots on these lists that don't usually show up in other blog posts and will get you to explore a bit more. So next time you visit a place why not keep an eye out for the best photo spots and write a blog about them afterward.


7. INSTRUCTIONAL POSTS
One of my favourite blog post types are instructional posts. These are highly informative posts often focused on things like SIM cards, visa applications, and how to plan trips to specific locations. This could include posts like "How to apply for an Indonesian Visa in Kuala Lumpur", "How to buy the best SIM card in France" and "How to take the train from Jakarta to Yogyakarta". These types of posts are helpful and give your reader important information. Only a small number of people might google where to take the best Instagram pictures in Kuala Lumpur but I guarantee a whole LOT are googling how to find the best SIM card in Malaysia. Posts like this often have a long lifetime and can be helpful and drive traffic for years.
8. LESSER KNOWN SPOTS
If you ever visit a place that somehow has next to no information about it on the internet then go home and IMMEDIATELY write a blog post about it. The travel blogging scene is quite crowded. Places like Bali, Thailand, France or Australia are drowning in blog posts. Getting a lot of traffic from a what-to-do-in-Bali post will be very difficult if you're not a huge blog. But if you manage to find an actually interesting place that has only a handful of posts or even no blog posts at all it'll be a breeze to get on the first page of Google or be successful on Pinterest. Plus you'll get to give accurate advice to anyone who was thinking about going there as well. So keep an eye out for those secluded beaches, hidden waterfalls, or weird attractions. Blog about them before anyone else can.
Are you still trying to learn how to use Pinterest to drive traffic and no idea where to start? Tailwind is the perfect tool to help you get it right. Check out their plans and free trial here. It truly changed the way I blog.
9. LIST POSTS
As I mentioned in numbers 1 and 2 of this post list posts are some of the best travel blog topics out there. Everyone loves a list. It gives you the feeling of reading something that contains all the important information you need to know without leaving anything out. Plus it's separated into bite-sized chunks that are easy to read and user friendly. Everyone loves a good list. I can say without a doubt that my list posts are infinitely more successful than my other blog posts. So if you possibly can package your posts as a list. This post would have been a lot less clickable with a title like "How to write a good travel blog post". The list is always magic.
10. EXTRAORDINARY STORIES AND EXPERIENCES
This is my one exception to the "No personal stories rule". If something truly extraordinary happened to you then writing a post about it can be great for your blog. Examples could be "Crossing the Atlantic Ocean in a sailboat", "The time I got bit by a redback spider in Australia" or "How everything I owned got stolen in a hostel in Thailand". Consider what you would like to read about even if the story is told by a complete stranger. Everyone loves to listen to things that happened to their friends but if you have no personal connection to that person it's a lot more difficult to raise interest. So dig out your best travel stories and blog about them! By keeping an eye on how well the post performs you can later see if it was an interesting enough story or if you need to go bigger.
11. POSTS YOU NEEDED WHEN YOU WERE PLANNING YOUR TRIP BUT COULDN'T FIND
My favourite way of picking the best travel blog topics is thinking about what I wish I would have known before I started my trip. Sometimes I look for things online and just can't find that information. Then I usually sit down after the trip and write the post I was looking for when I was doing research. This could include any of the posts I mentioned above. Mostly it will apply to informative posts (How to buy a train ticket in Indonesia) but it could also be list posts (15 best beaches in the Algarve, Portugal) or even personal stories (How I quit my job and became a professional blogger). So always keep in mind what information you were looking for but couldn't find. Because chances are that others are also looking for that information.
My most important travel tips and resources
Book your flights
Skyscanner is the best website for finding cheap flights since it works like a search engine so you can find the best deals across all airlines.

Book hotels and hostels
• Booking.com: Best world-wide
• Agoda: Best in South East Asia
• Hostelworld: Best for hostels

Book tours, transport and rental cars
•Viator: The best place to book tours, day trips and excursions for al budgets
•12Go: Great for ferries, trains, transfers and buses in South East Asia
•Discover Cars: Best deals for rental cars around the word

Get travel insurance
Every traveller needs travel insurance and I mean every single one. SafetyWing covers you in case of injury, illness or worse and they've got your back if your bag is stolen, flights are cancelled or in case of a natural disaster.

Pay abroad
Ask any traveller, Wise is the best choice when it comes to sending money abroad. They've always got the best exchange rates, lowest fees and their visa card is great for getting cash out or paying abroad.

Things every traveller needs:
➼ Osprey Farpoint 70 Backpack
Detachable daypack, ultra-light, durable and free repairs for life. There's a reason why so many backpackers have this bag.
➼ Packing Cubes
Packing cubes are a gamer changer, keeping your luggage organised and providing tons of extra space.
➼ Power bank
There is nothing worse than running out of battery on an overnight bus journey or a long flight. With a powerbank you can charge your eletronics on the go and make sure you're always connected.
➼ Micro-fibre towel
These lightweight towels are foldable, fast-drying and so useful when you're travelling.

➼ You can find 15 more things every traveller needs here. Some might be a bit controversial but I warned you!
Did I miss anything?
If you have any questions or feel like something is missing from this post please leave a comment below or contact me.