WHY I STARTED BLOGGING
As Guide your Travel is turning 2, I came up with this post to summarise what I learned about blogging in two years as a travel blogger.
I've always enjoyed writing and after blogging for other websites off an on for a few years I decided it was time to start my own blog. You have to consider that even though I'd written blog posts before I basically knew nothing about the world of blogging and everything that's involved. So it took me a long time to get from that first initial idea of starting my own blog to actually launching it. I was so overwhelmed with all the information and things I needed to consider that I put the whole thing off over and over again.
My first mistake was trying to do everything perfectly from the beginning. I'd read so many people's experiences online about what went wrong for them so I assumed if I spent enough time making everything perfect I'd have a huge advantage and save myself years of learning how to blog. Now after 2 years of having my own blog I have a long list of things I learned as a travel blogger that I needed to experience first-hand to truly understand them. Sometimes the best way to get started is to simply give it a go and then work on improving as you go. There is only so much reading you can do before you'll actually have to get started.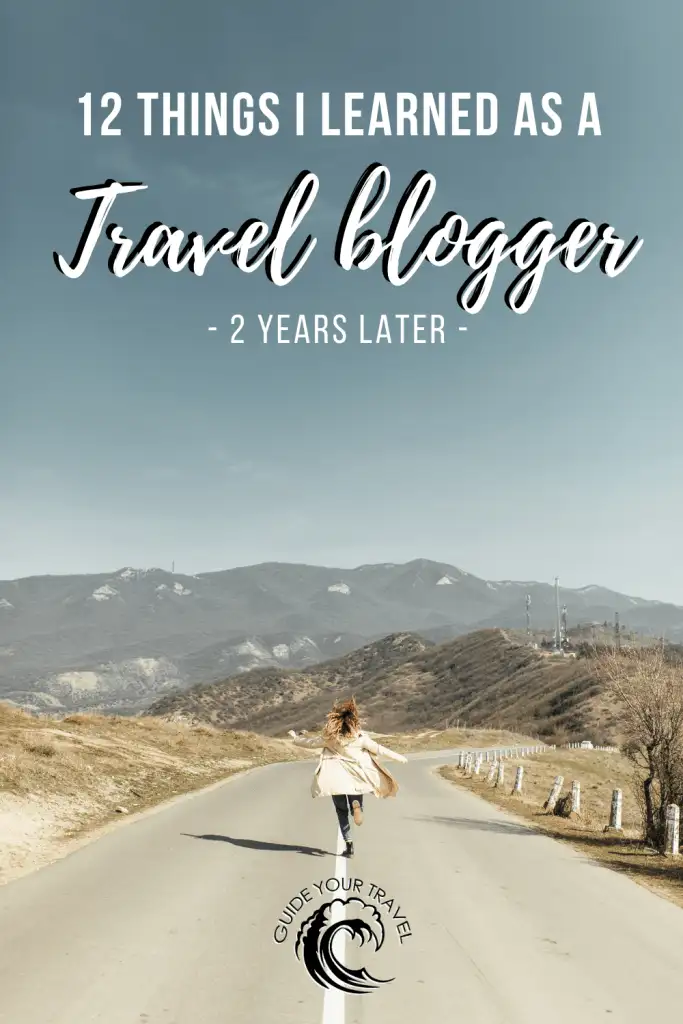 WHAT 2 YEARS OF BLOGGING HAVE TAUGHT ME
Two years after starting my own blog I am by no means an expert in the travel blogging niche. But I do alright and am still learning every day. Blogging is not something you learn once and will know how to do forever. The industry changes so quickly and there are so many different approaches that it's hard to say straight-out what will work and what won't. So I can only share my experiences and hopefully they will help you if you're a small blogger or maybe inspire you to begin your own blogging journey. It's 100% worth it.
Are you thinking about getting into blogging? Here are 22 things I wish I would have known before getting started.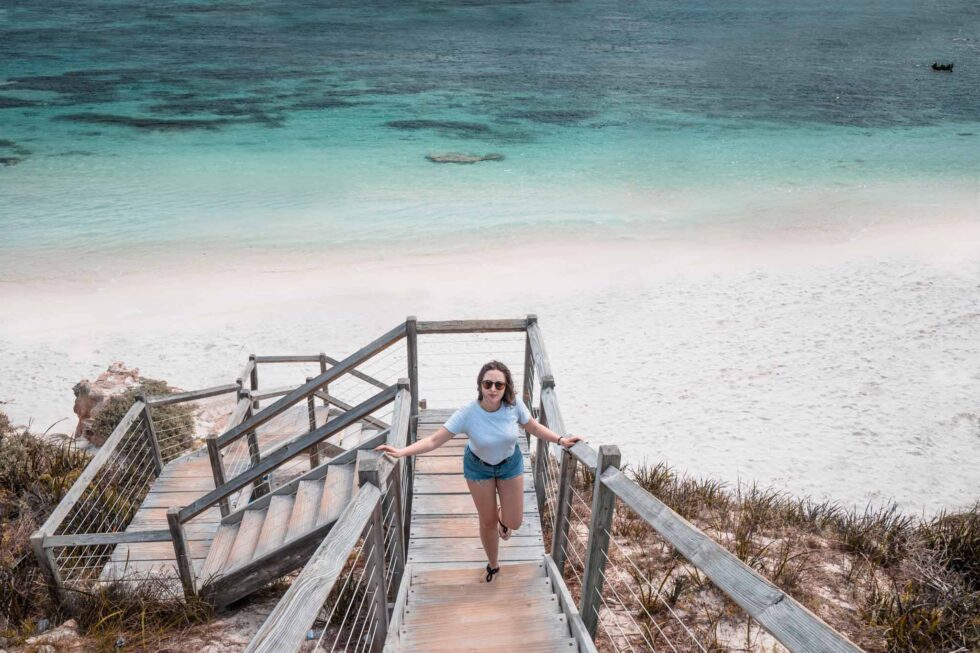 12 THINGS I LEARNED AS A TRAVEL BLOGGER
1. IT'S A LOT MORE WORK THAN I THOUGHT
One of the first things you should decide when starting your blog is how often you're going to be posting. Consistency is very important for blogging and you should stick to a schedule and try not to take any long breaks if possible. It's okay to post only once every two weeks or you could post once a day as long as you're consistent.
For Guide your Travel I post every single Monday which I thought was not a lot in the beginning. I almost decided to post twice a week and now in hindsight I'm so happy I didn't. The actual writing part of blogging doesn't take me very long and I could easily be writing a lot more if I wanted. However, when I first started blogging I had no idea how much work it was all going to be. Blogging isn't just writing and you'll actually spend the majority of your time on social media, formatting posts, tweaking your website, looking for keywords or even writing guest posts for other blogs. This was one of the most important things I learned as a travel blogger and I'll never make the mistake of underestimating blogging again.
Here are 21 other mistakes I made as a beginner travel blogger.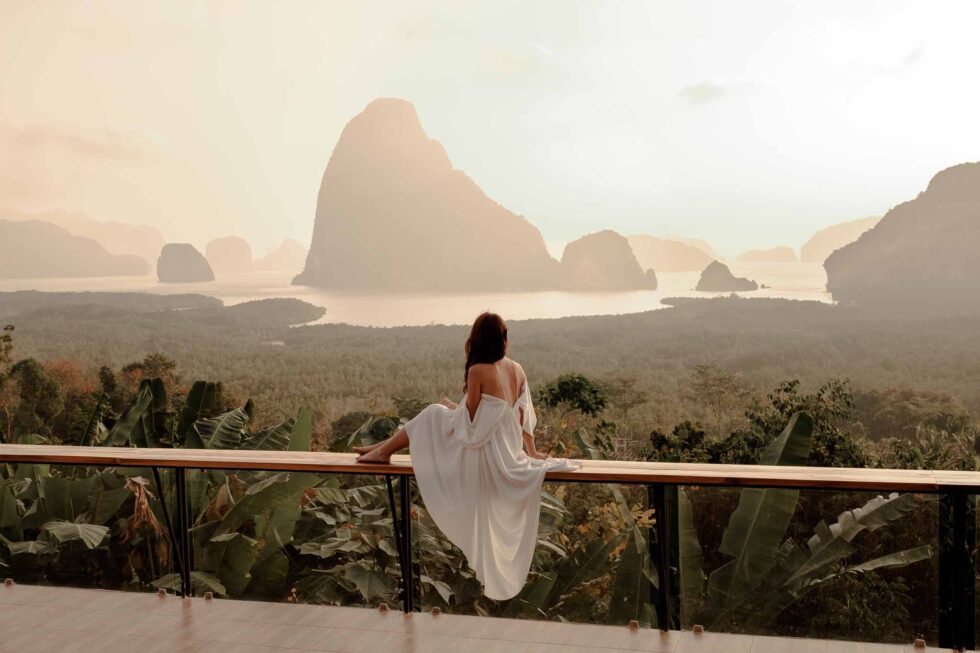 2. BLOGGING ISN'T JUST WRITING
This might seem straightforward but if you've never run a blog you might not know that writing is just a very small part of being a blogger. That's why many writers actually choose to be ghostwriter for a blog or website that isn't your own. You might not be able to reap all the benefits that come with owning a large platform but you'll also only have a fraction of the work and responsibility.
A big part of blogging is actually marketing and if you don't have a background in business you might feel a bit lost in how you can get others to read your posts. Then there is the technical side of maintaining a website and factoring in things such as site health, load speed and which themes you should be using. If you don't have the budget to hire someone to take care of your site for you you'll be spending countless hours on Google trying to figure out if it's possible to learn coding overnight (it really isn't).
These are just a few things involved in blogging that aren't writing and you'll find a lot more like SEO, social media, networking or even graphic design. So if you love writing and want to start blogging for this reason think carefully if you're willing to learn everything else that's involved.
3. THERE ARE SO MANY PATHS YOU COULD PURSUE
Before I started blogging my idea of a successful blogger was someone who wrote articles and then made money from ad space and maybe promoting products. After two years as a travel blogger I can safely say I learned that this idea is usually far from accurate.
As a travel blogger you could go down so many different paths. You could get into writing ebooks, selling photography presets or courses or making your own physical products. A lot of bloggers even get so into the act of blogging that they begin writing exclusively about how to become a blogger. Some bloggers become full-time writers for online newspapers or magazines or they get into the world of key-note speaking. Others maybe enter the world of photography or focus their time on social media and becoming an influencer. There isn't one path you can go down as a blogger and if you realise something is working then by all mans pursue it even though it might not be what you were planning to do initially.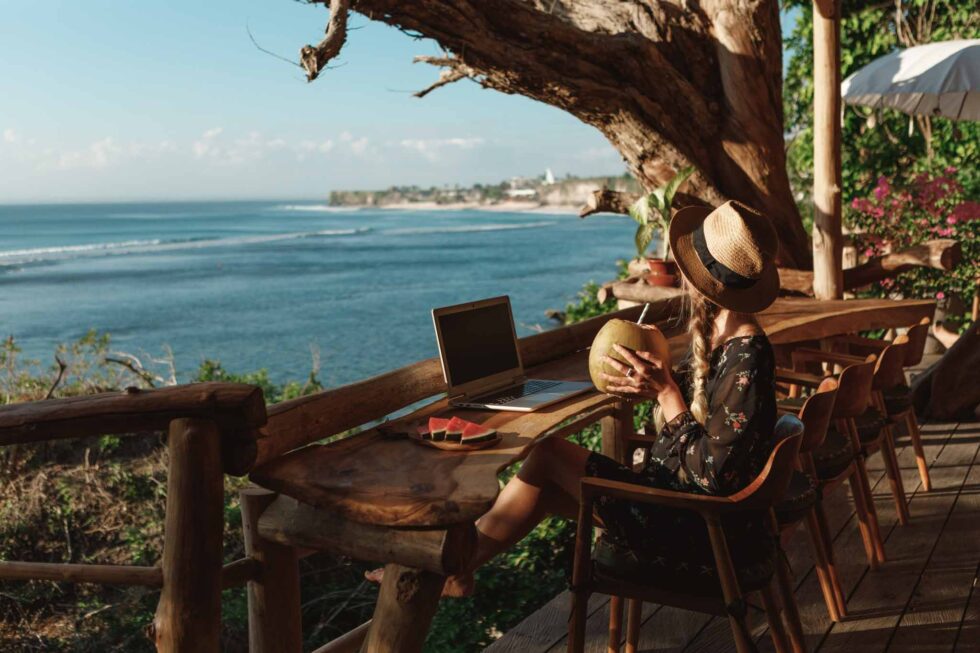 4. FINDING SUPPORT CAN BE TRICKY
Even in 2021 being a blogger is a strange and unusual occupation. In my experience not a lot of people understand that this can be an actual full-time job and you might not find much support from those around you. Any intangible work conducted online is usually perceived as being less important and more of a hobby than a real office job. Even if you make a considerable income off your blog this will often be dismissed as an anomaly and a short-lived success you shouldn't rely on all your life.
Of course these concerns can be understandable but it's also very demotivating to work on a project that no one takes seriously. Don't let this get to you though and remember why you started in the first place. Everyone who works online struggles with this and you'll be glad you stuck with it once you see some income and traffic. Blogging is a long term project and won't bring you success overnight. You'll have to invest a considerable amount of time and money before you can reap any benefits.
5. THERE IS NO PLAN TO FOLLOW
As a new blogger I was always looking for a sort of step-by-step guide to follow. There are tons of helpful materials online but nothing that really guides you from start to finish. An important thing I learned is that there is really no specific plan to follow. You'll have to figure out a lot as you go and no ones experience is exactly like another. What worked for one person will most likely not work for the next and sticking too much to an example will only mean you'll miss out on opportunities along the way. So try out new things even though others might not be doing the same and don't be afraid to take some risks. You'll never know what you might discover along the way.
6. THERE IS ALWAYS MORE TO DO
I think this is a curse that every small business owner can attest to. The work never stops. There is always more to do even when you sat at your desk for an entire day working on your blog. I had to learn this the hard way when in the beginning I had so much work that I could potentially be doing that I stopped doing it all together. I had a few months where all I would do is post a new blog post on Mondays and I completely ignored my blog otherwise. No interaction on social media, no promoting my posts, no research.
It's safe to say that this strategy didn't work out very well. So instead of putting all this pressure on myself to do everything and ending up doing nothing I set my expectation a bit lower and managed to come up with a system that was a lot more effective. Now I'm okay with the fact that there will always be something to do and it's exciting to me. I try to prioritise things and get unpleasant stuff done as soon as possible. My to do list is still miles long but that's okay, it'll get done eventually.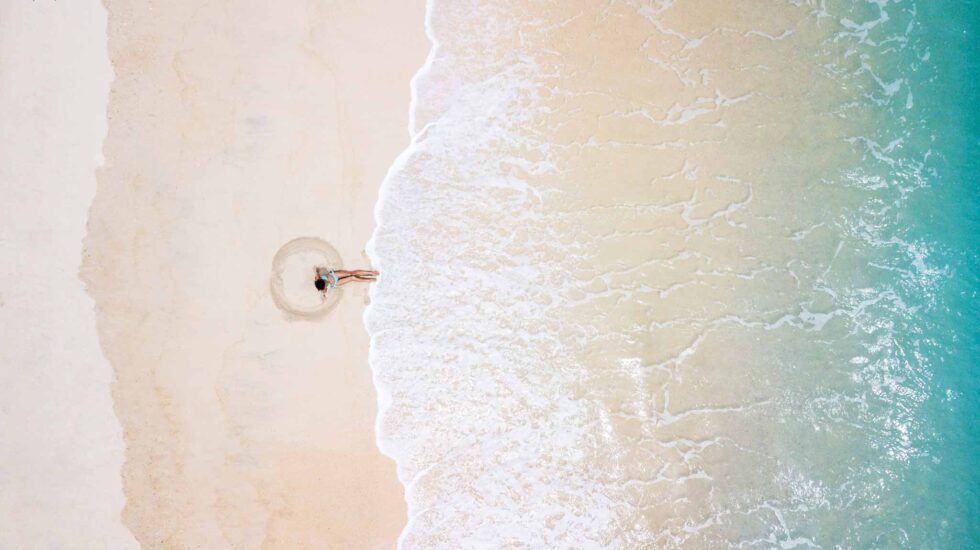 7. THERE ARE SO MANY SMALL BLOGGERS OUT THERE
I've been reading travel blogs for years and while I sometimes discovered new ones I enjoyed I usually stuck to the same 10-20 very large blogs. Imagine my surprise when I discovered how many small to mid-sized blogs actually exist. I knew that becoming a top blogger in 2021 wouldn't be easy but I definitely underestimated my competition in the beginning.
I always thought that there were basically only very small hobby-blogs and then very large successful blogs. It it never really occurred to me how many are somewhere in between. So in two years of being a travel blogger for my own blog I learned that one of the most valuable tools out there is networking. Making connections with other bloggers will not only be mutually beneficial but it will also bring you the support you might not be able to find in your daily life. So join some Facebook groups and support other bloggers by reading content which isn't published by large corporations but someone who puts a lot of work into their small business.
8. EVERYTHING IS CHANGING CONSTANTLY
As a blogger you might be looking for a clear guide on how to run a successful blog. Unfortunately the industry is changing so incredibly quickly that even if you're talking to someone with a very successful blog their tips and advice on how to get started will probably not be very helpful anymore.
Something that worked in the blogging world five years ago will probably not work in 2021 so you have to be very careful which strategies you use. This is especially evident for things like SEO or social media. Strategies can change completely in only a few years and following old ones can be very harmful to your blog authority or ability to drive traffic. Always inform yourself about any new developments and don't blindly follow strategies because they used to work.
9. YOU CAN BE A TRAVEL BLOGGER EVEN IF YOU CAN'T TRAVEL ALL THE TIME
One of the main things I worried about in my early days as a travel blogger was that I wouldn't have enough material to keep up my posting schedule. While I travelled for long periods of time there were also instances where I couldn't and would have to come up with blog post topics from old content. Turns out this worry was completely useless and I have never really been in a position where I couldn't think of anything to write about. This is one of the most important things I learned as a travel blogger and took a lot of pressure away. Here is a complete guide on how to come up with 13 blog posts from just one trip and 11 travel blog post topics that drive traffic.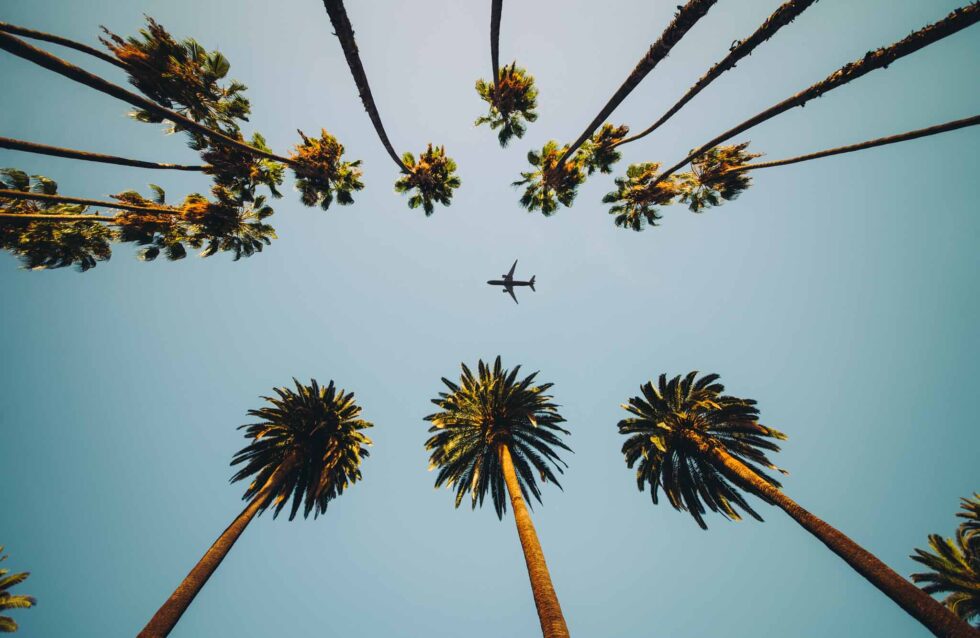 10. DON'T BE AFRAID TO OUTSOURCE
One thing I noticed was that as my to do list grew longer and longer I was avoiding large projects that would take a lot of my time and energy. Getting the small stuff done was no problem but I was pushing important things to the back because I couldn't spare a week to only work on one thing.
As a travel blogger one of the most valuable things I learned was when to outsource and pay someone to get things done that I didn't have time for. This, of course, depends on your income and you can definitely do most things yourself but if you simply don't have the time you should consider hiring someone to get some things done for you. There is no better feeling than finally sitting down and getting that big thing like a new theme for your website or a complete SEO overhaul out of the way with the help of someone who knows what they're doing. This doesn't even necessarily have to be expensive so definitely consider it if you have some money to spare. It will free up your own time and let you focus on the important things. Check out platforms like Fiverr to get small tasks done quickly.
11. YOUR BLOG WILL ONLY BECOME A BUSINESS IF YOU TREAT IT LIKE ONE
In the beginning you might not feel comfortable investing money into something as intangible as a blog. Of course you can start a blog for free but if you truly want to make this a business you'll have to start treating it like one. That means spending a lot of time working on it and taking the risk of making an investment. You wouldn't start your own shop without paying some money for inventory and a storefront. So if you expect to make money from your blog you need to be serious about it from the beginning. You'll only start seeing success when you stop treating it as a hobby.
12. IT'S WORTH IT
Starting my own blog was the best decision I ever made and I would do it again in a heartbeat. If you're willing to invest some time and learn something new then this could be an incredible opportunity. Do some research right now and get started as soon as possible.