Instagram reach is one of those things that is really difficult to manipulate and that can just act up randomly. Sometimes your reach can be really low for no reason at all and it's hard to out why. There are ways to increase your engagement on Instagram but even these strategies just don't work sometimes. If you've tried everything to increase your reach you might actually be doing something wrong and you don't even notice. Here are 12 things you should avoid at all costs if you're trying to increase your Instagram reach in 2021.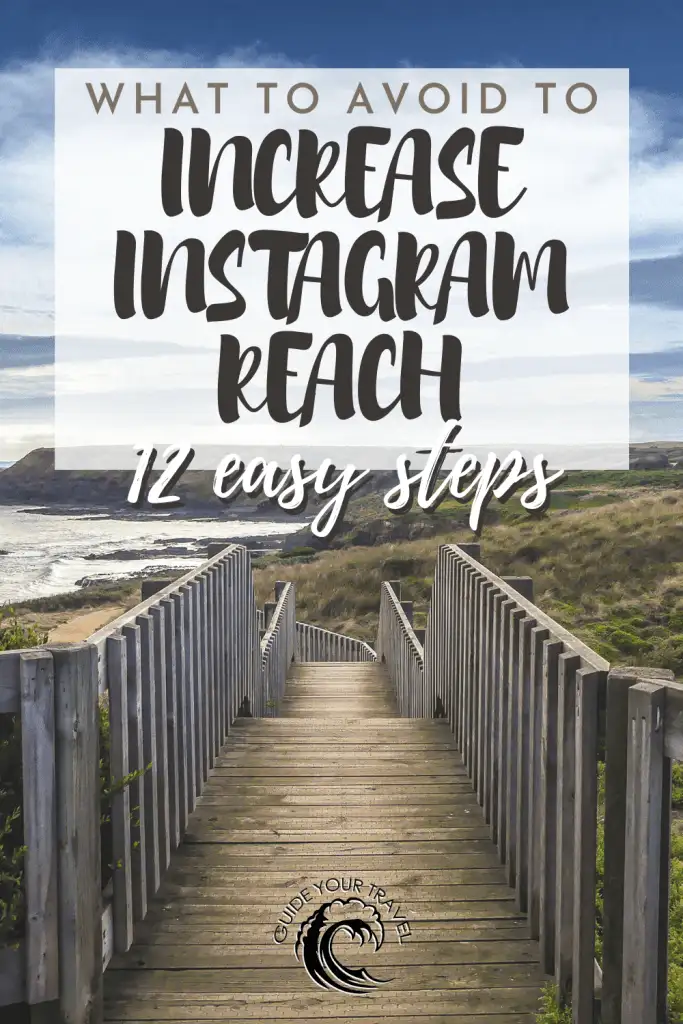 WHAT IS REACH ON INSTAGRAM AND IS IT DIFFERENT FROM ENGAGEMENT?
Instagram reach and engagement go hand in hand although they're actually two different things. Although there is a lot more to it, reach essentially means how many people are shown your posts by Instagram while engagement is how many people interact with it by liking, commenting or saving. In general, the better your engagement is the more reach Instagram gives you. Unfortunately, this is not always the case but engagement is definitely key for increasing reach.
In the end, Instagram gives you reach so you need to please the app to increase your reach. The only way to get considerable reach on Instagram that lasts is through consistent, hard work. Unfortunately, there is no cheat code or way to get there quickly. Most of these unsustainable strategies will actually lead to Instagram taking away your reach and making it really difficult to get it back up. Trust me I've tried and it's not worth it.
12 THINGS YOU SHOULDN'T DO IF YOU'RE TRYING TO INCREASE YOUR INSTAGRAM REACH AND ENGAGEMENT
Here are 12 things you should absolutely avoid if you want to increase your Instagram reach. Although some of these might bring you reach temporarily they're not worth it in the long run and will only bring you problems.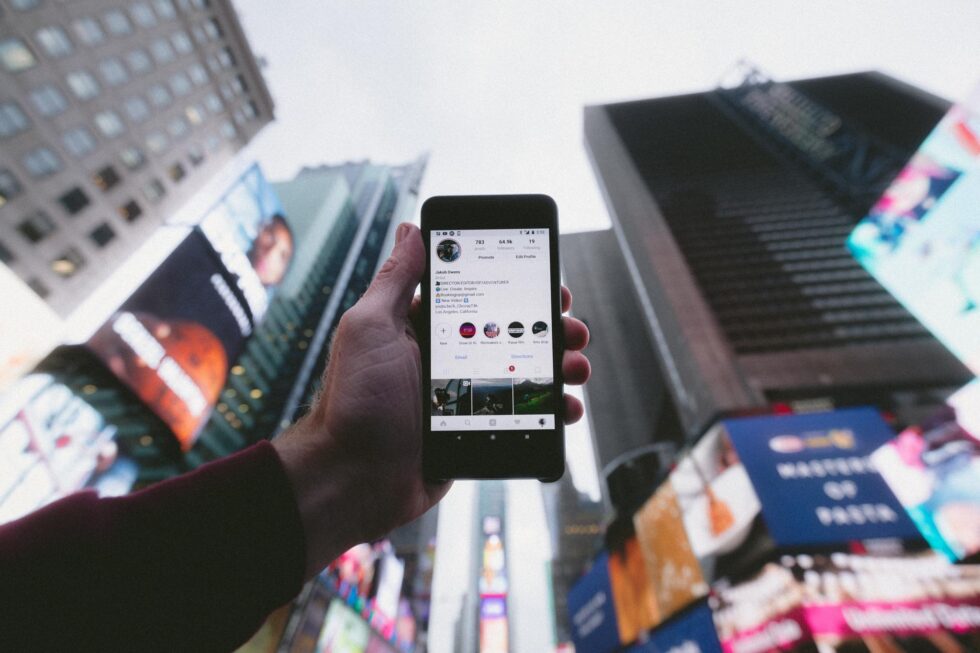 1. DON'T PARTICIPATE IN FOLLOW LOOPS, FOLLOW TRAINS OR IN ANY WAY ARTIFICIALLY INCREASE YOUR FOLLOWING
This is probably the most important thing to avoid if your Instagram reach is important to you. Instagram is full of follow loops, accounts that sell followers or other strange new ways to gain followers overnight. Even if they promise to get you real followers that engage in your posts it's always too good to be true. Never, ever participate in a follow loop or worst of all those chain messages where you have to follow a list of accounts and then add your name to the bottom.
The thing is of course your followers will increase but think about what sort of followers you're gaining. They will all be ghost followers or dead accounts which will be a lot of work to remove later on. Instagram looks at how your followers are engaging with your content and if their response is bad it's going to drop your reach. Just don't do it.
2. DON'T OVERDO IT
Most people will tell you that you need to be active on Instagram in order to increase your reach. That's definitely true (and part of our 44 tips to increase Instagram reach) but overdoing it is also not a good idea. To increase your Instagram reach you should be liking and commenting on your follower's posts but avoid mass-linking photos which Instagram will see as spam. Engaging in the posts under popular hashtags is a great idea but don't like hundreds of photos in a row. The app will detect this and possibly block your account and even decrease your reach. Not only will you be unable to engage (could be a few hours, days or even months) but your account will be more sensitive to being blocked in the future which ends in a vicious cycle. Like and comment strategically and thoughtfully without overdoing it.
3. DON'T RUN ADS TO SAVE YOUR REACH
A lot of people try to use Instagram ads to save their reach. Although using ads won't necessarily hurt your reach you should still avoid relying on them if you truly want to have sustainable growth on Instagram. You'll want people to find your content organically and not as a sponsored post. This could lead to people associating your brand with advertisements which is not a bad thing necessarily but maybe not what you're going for on social media. Instagram will most likely give your paid posts a lot more reach than usual but might drop the reach of any regular posts in the future to encourage you to spend more. Unless you have a specific product to sell Instagram ads should not be your first choice for increasing reach.
4. STOP USING ENGAGEMENT GROUPS (SERIOUSLY)
Engagement groups are groups of similar accounts on Instagram who like and comment on each other's posts to push engagement and reach. This might seem like a great idea and it did work well a few years ago but today Instagram engagement groups should be at the top of your list of things to avoid if you care about your reach. Instagram doesn't like them at all and if it catches you using them your reach will be cut as a punishment. The app has gotten really good at detecting engagement groups by seeking out keywords such as "new post" "reach" "like, comment, save" and more. Instagram can also tell where most of your clicks are coming from. If it comes from groups Instagram will automatically be suspicious and might decrease your reach.
5. DON'T FOLLOW AND UNFOLLOW
A fantastic way to gain followers quickly is to follow a lot of people and then unfollow them later on. This is also a fantastic way to kill your reach and make your engagement shrivel up and die. Avoid this strategy at all costs no matter what anyone tells you. You'll gain a lot of followers quickly but they most likely won't care about your content and might even unfollow again later on. Your reach will get lower and lower as your own followers aren't interacting with your content making this a fast track to kill your account. Removing these followers again takes time and effort and it will take forever for your reach to recover. It's just not worth it.
6. STOP USING THIRD-PARTY APPS
Instagram only gives you very limited insights and data you can work with. To compensate for this many people like to use third-party apps that show you who isn't following back, who engages most with your posts and even who's blocked you. While these are all really useful metrics to have, Instagram absolutely hates it when you use these third-party apps. They can negatively affect your reach or even lead to your account being disabled in extreme cases. Some people use third-party apps for years and nothing happens but others have reported terrible experiences. All in all, they're not great for reach and should be avoided if possible.
7. AVOID EDITING YOUR POSTS AFTER YOU'VE PUBLISHED THEM
This is one of those strategies where people tend to disagree if it actually works or not. Apparently, if you edit an Instagram post after you've published it, Instagram resets your engagement rankings and won't show it to as many people. Again, this is difficult to prove and might not always be the case. However, if you want to be completely safe that your posts are getting the maximum reach you should double-check everything before you post and avoid editing after it's published even if there is a small mistake.
8. DON'T COPY-PASTE COMMENTS
It might be tempting to come up with a really good comment and then simply copy-paste it under as many pictures as possible to get your daily Instagram engagement in. This is definitely a strategy you should avoid at all costs if you're trying to increase your Instagram reach. Firstly, Instagram will most likely notice after a few comments and block your account temporarily. This can be damaging to your reach and will make it more likely that you'll be blocked in the future. Secondly, mass-commenting is not helping you at all. Your comments should be specific and thoughtful and not the same for every photo you come across. Come up with 10-15 well-thought-out comments instead. You'll see a huge difference.
9. DON'T USE THE SAME HASHTAGS EVERY TIME
Hashtags are a fantastic way to increase your Instagram reach although you should avoid using the same ones every time. Instagram doesn't want you to blindly copy-paste the same hashtags every time. They need to be specific to the photo or video you're posting otherwise the app will stop giving you reach. Find relevant ones that work well and then combine them in new ways for every photo. Make sure to add in completely new hashtags that are specific to your image and your reach will increase.
10. DON'T GET FRUSTRATED
Sometimes you're doing absolutely everything right on Instagram and your reach will still be disastrous. The bad news is that there is no explanation for this, unfortunately. The Instagram algorithm works in mysterious ways and you can't always fix it immediately. Social media is definitely a long term project and you need to follow best practices on Instagram and avoid making beginner mistakes for a while before you'll see any results. Don't get frustrated and keep working hard.
11. DON'T POST VIDEOS WITH A WATERMARK
Now that Instagram has come up with its reels feature a lot of people are repurposing TikToks and posting them on the app. This is a fantastic strategy to help you make the most out of your content so definitely go for it if you have a lot of TikToks lying around. However, Instagram recently announced that it'll punish accounts for posting videos with a TikTok watermark. This is really important for reach and might be the reason why your reels aren't doing well. Always make sure to remove the watermark and you'll be good to go,
12. DON'T POST TOO MANY OUTSIDE LINKS
Instagram doesn't like its users to leave the app. This means that they're very strict about where you can post clickable links which is only in your bio and in your story if you have over 10k followers. Having a link in your bio is fine and definitely something you should do but be careful about how often you use links in your stories. This obviously only applies if you have over 10k followers but should be something you should keep in mind for when you reach that milestone. The app has been known to decrease the reach of your stories if you post too many outside links. Only use them strategically every once in a while if you want to reach the maximum amount of people with your stories.