ARE YOU LOOKING FOR SOMETHING TRAVEL-RELATED TO DO ON YOUR GAP YEAR?
Many people take a gap year after school or university before they decide what their next steps in life are going to be. Although it's far more common to do so before you enter the workforce many companies also offer an option of taking a sabbatical or unpaid vacation which can be an incredible opportunity to travel and experience new places. If you're still unsure whether taking a gap year is the right decision for you then this is the perfect post to read. We gathered the 12 best things to do on a gap year or sabbatical. With so many to choose from you're guaranteed to find the perfect option for you.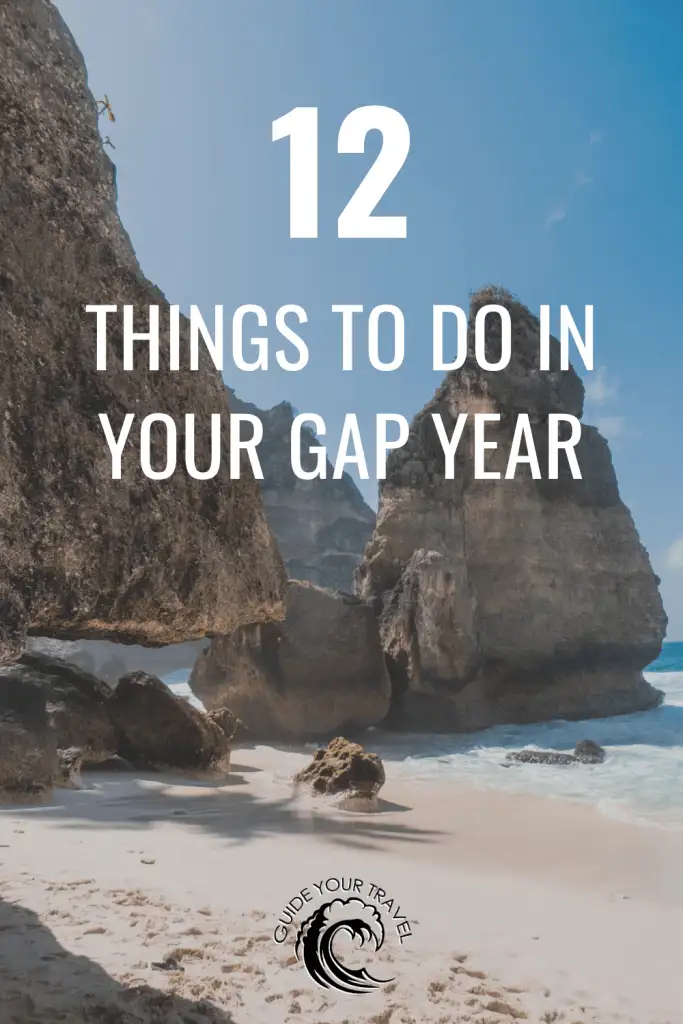 WHY YOU SHOULD CONSIDER TAKING A GAP YEAR
A gap year might be a good choice if:
You're unsure what your next steps should be in life
You have a desire to travel but don't have the time or money for long vacations
You've been working in a job for a while and feel stuck
You want to give back and so something good
You've just graduated from school or university and want some time to yourself
You don't know what career path you should choose and want to try something completely different
You've never travelled before and want to see new places
You want to learn a new skill or build a business
You weren't accepted for the job or university you've always wanted
All these and a lot more are great reasons to take a gap year or sabbatical. Even if you've never considered it before you'll be surprised by how many different options there are.
When I left school I was ready to go to university and didn't think twice that this would be the right choice. Fast forward to around 6 weeks before my course was supposed to start I was feeling a lot of pressure for no reason and knew I needed to change something. I decided to go to Australia for a year very last minute and it somehow ended up being the best year of my life. I got to see a lot of other countries too and had experiences that completely changed me.
Today I can say that it was this time that inspired me to become a blogger and embrace a life of fulltime travel. Without my gap year, I would never be where I am today so even if you're not sure if you should actually do it I 100% recommend you to give it a shot. You might be surprised.
CAN YOU ONLY DO A GAP YEAR IF YOU HAVE MONEY SAVED?
A gap year is often perceived as something very privileged that not everyone can afford. I have to admit that this is definitely true to some extent but it doesn't have to be completely unattainable if you make a plan beforehand. Of course you can take a gap year and simply work in your home town during this time which is a great way to save some money. Travel related gap years will be more expensive but depending on where you go you could work along the way.
Few people will be able to afford to travel for an entire year without working. If you can good for you, but even for those without savings travel doesn't have to be unrealistic. There are plenty of options on the list below where you can work and travel at the same time or work for accommodation. You won't make heaps of money but definitely enough to get by.
So how much do you need to save up for such a gap year? You need to at least pay for plane tickets and health insurance plus a little safety buffer to get you started. How much you need in total will depend a lot on where you are going on your gap year but you'll need an absolute minimum of 500€-1000€ in my opinion. If you have a job lined up somewhere abroad even better.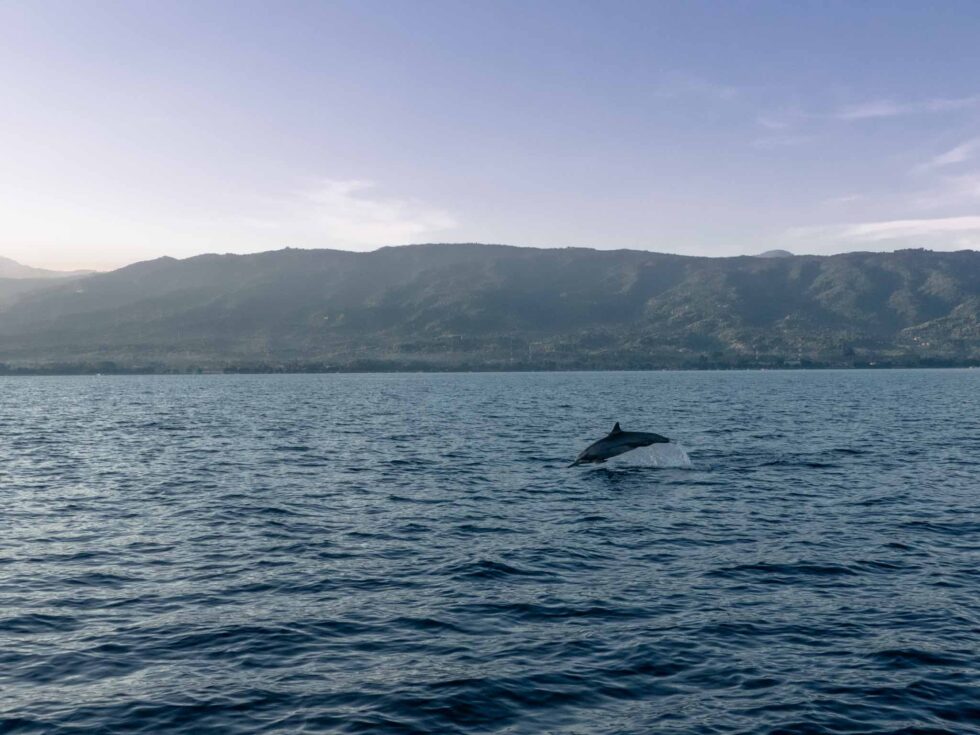 SHOULD YOU DO A GAP YEAR ALONE?
Many people shy away from the idea of travelling alone. If you've never done it before it can seem scary to go to a new place completely by yourself. Don't let this keep you from taking a gap year though. You'll be surprised how normal it actually is to travel solo and how many people you'll meet along the way. Travelling with someone else can be really fun but it will also always restrict you in some way. It can be really freeing to explore a new place by yourself and meet new people spontaneously. Countries like Australia and New Zealand for example are perfect for solo travel and you won't have any trouble making friends.
STEPS YOU NEED TO TAKE TO PLAN YOUR GAP YEAR
Getting ready to go on a gap year can feel overwhelming. There is so much you should be planning and getting ready for. Of course you need to book flights and possibly apply for a visa but don't forget about less obvious things like gathering all your important documents or getting travel health insurance.
12 THINGS TO DO ON YOUR GAP YEAR
Here are 12 things you could do on your gap year or sabbatical to inspire you to travel.
1. WORK AND TRAVEL IN AUSTRALIA
Spending a year to work and travel in Australia is one of the most popular gap year activities especially among Europeans who just graduated from high school. There is a lot to see and do in Australia and the minimum wage is very high so you can actually save up money if you work a lot. The Australian working holiday visa is only valid for one year initially but can be extended twice if you work in a rural area. You need to be between the ages of 18-30 (35 for some countries) to be eligible for this visa. While not all nationalities can apply for the Australian working holiday visa the selection of eligible countries is quite large.
These include: Belgium, Canada, Republic of Cyprus, Denmark, Estonia, Finland, France, Germany, Hong Kong, Republic of Ireland, Italy, Japan, Republic of Korea, Malta, Netherlands, Norway, Sweden, Taiwan, UK and Northern Ireland
2. WORK AND TRAVEL IN NEW ZEALAND
The working holiday visa for New Zealand works very similarly to that of Australia. Not all countries are eligible to apply so make sure you double-check that your nationality is included on the list before you decide to go. New Zealand is an incredible country for travelling, hiking and camping. It's very versatile with beautiful beaches, volcanos and even ski areas. You'll find a huge backpacker community here and a lot of fellow travellers. The list of eligible countries for this visa is long, find out more here.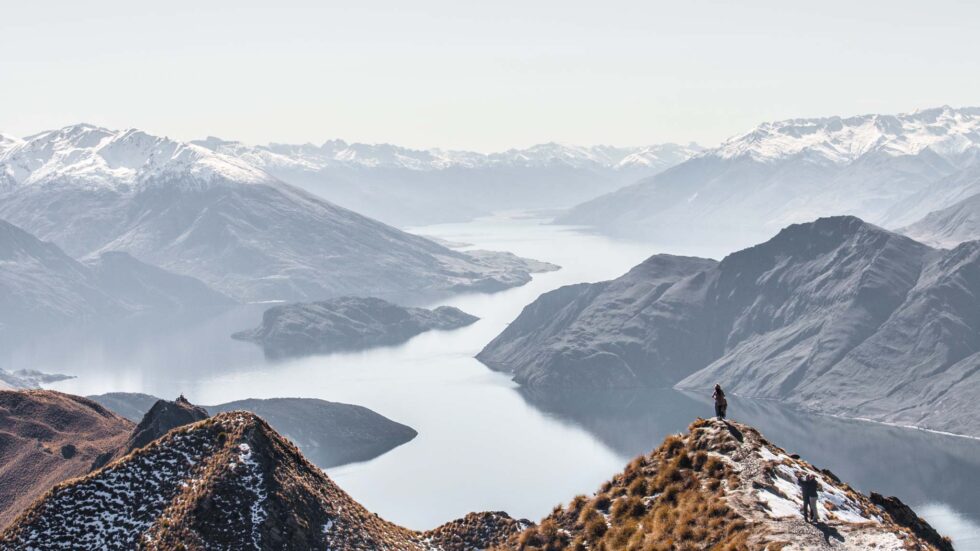 3. WORK AND TRAVEL IN CANADA
Canada is another great choice for a working holiday. Just like New Zealand and Australia, they let a wide variety of nationalities work for one year to fund their travels. While wages in Canada are not as high as in Australia the living costs are also considerably lower which makes it more affordable. People from a list of selected countries can apply if they are between the ages of 18 and 30. Check whether your nationality is eligible here.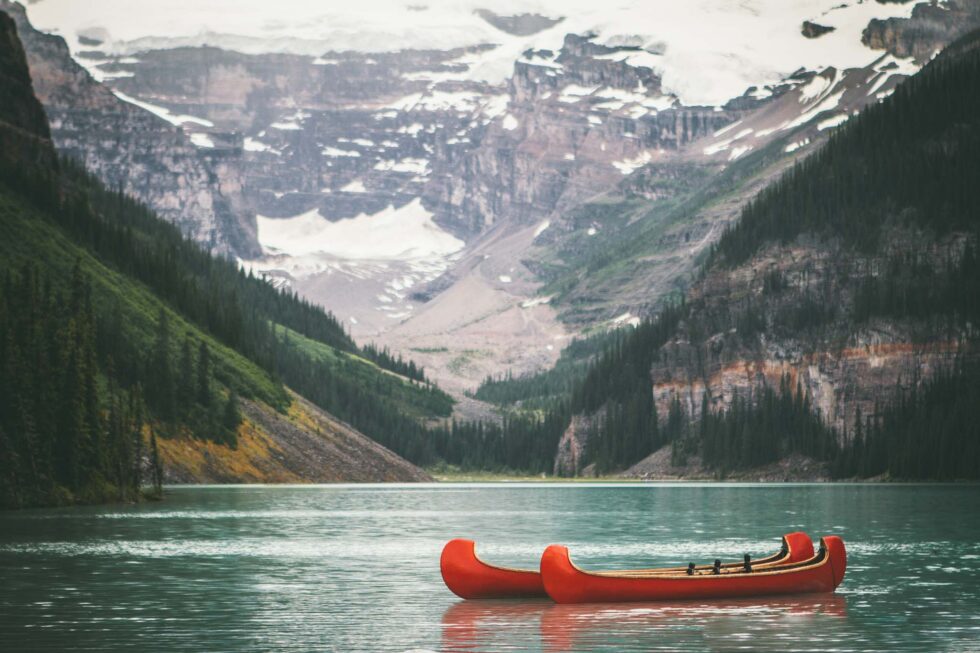 4. CHECK IF YOU'RE ELIGIBLE FOR ANY OTHER WORKING HOLIDAY VISAS
There are actually a lot of countries that offer working holiday visas which are perfect for a gap year on a budget. Most require you to be between 18 and 30 years old and some only take applicants with a university degree. Not all nationalities can apply for all visas so double-check what you qualify for first. Some of the countries for which you can obtain a working visa are: Argentina, Belgium, Chile, China, Denmark, Finland, France, Germany, Hong Kong, Isreal, Japan, Malta, Poland, South Korea, Singapore, Thailand, Turkey, UK and Uruguay.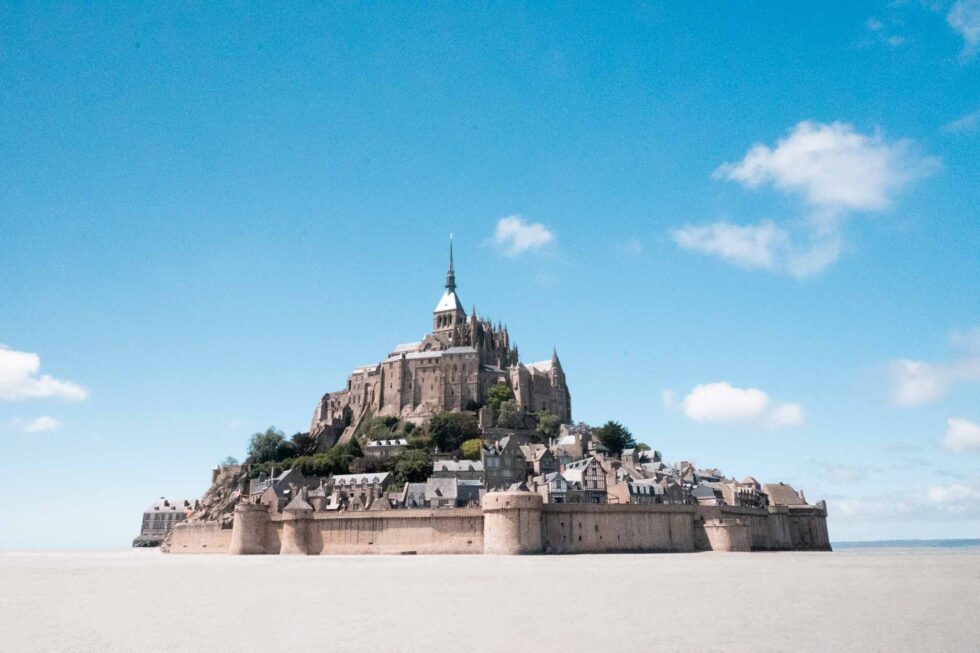 5. WORK AS AN AU PAIR
Working as an au pair is another very popular option for spending a gap year abroad. You can do this in many different countries although you will need to hold a working visa in most cases. Finding a job as an au pair is best done either through friends and family or large platforms like goabroad.com . In exchange for services such as child care or basic home duties, you'll receive a salary and have any costs for accommodation and other living expenses covered. Working hours are often quite flexible and you'll get to have a lot of free time and liberties.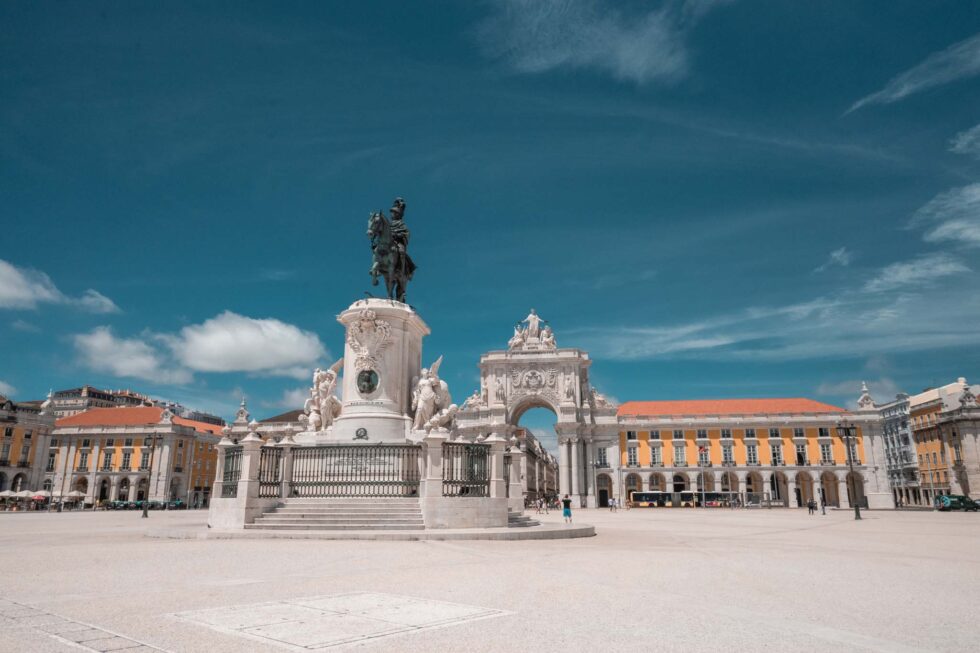 6. JOIN A VOLUNTEER PROGRAM
Volunteering is always at the top of most people's lists for a gap year abroad. Unfortunately getting a spot not as easy as you might think. Many organisations for volunteer programs charge a fee to place you abroad which means you could end up paying thousands to essentially work for free. This could be an incredible experience and there are many fantastic organisations that desperately need support. If you cannot afford to pay for such volunteer experience you should keep an eye out for government partnership programs or small private organisation that you can contact and possibly work for. Again, keep working visas in mind before you apply. In general, skilled labour is preferred for volunteer programs and it will increase your chances of getting a spot if you have a degree or qualification of some sort.
7. WORK AS AN ENGLISH TEACHER
If you are a native English speaker or speak English at a very high level you should consider working as a teacher during your gap year. In most cases, the only requirement to start teaching English is a TEFL certificate which you can do online without much effort.
You can either teach English online and travel while you work or apply with a school directly in a foreign country of your choice. China for example has the Z Visa which lets foreigners with a bachelor's degree and a TEFL certificate teach English for one year. The pay is not the best but enough to sustain yourself. This is a great choice if you want to travel and improve your resume at the same time.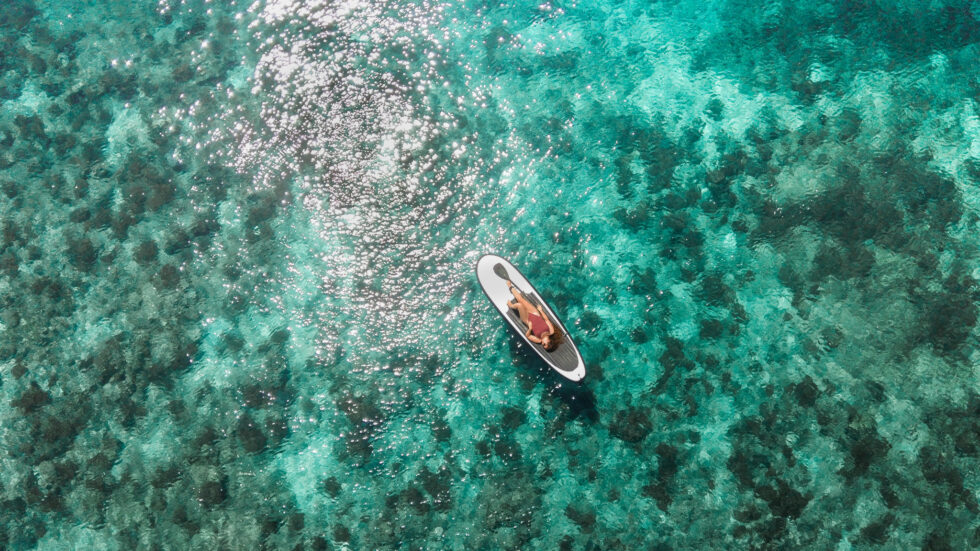 8. BECOME A DIVING TEACHER
Even if you don't have a diving qualification it's actually quite realistic to learn to dive and then become a teacher. Of course, there is the benefit that diving schools are usually located in warm places like Egypt, South America or South East Asia. If you have enough money saved up you could travel for some time and then find a diving school that is willing to train and hire you. This is a great activity for your gap year if you've always wanted to try diving and maybe even do it as a full-time job.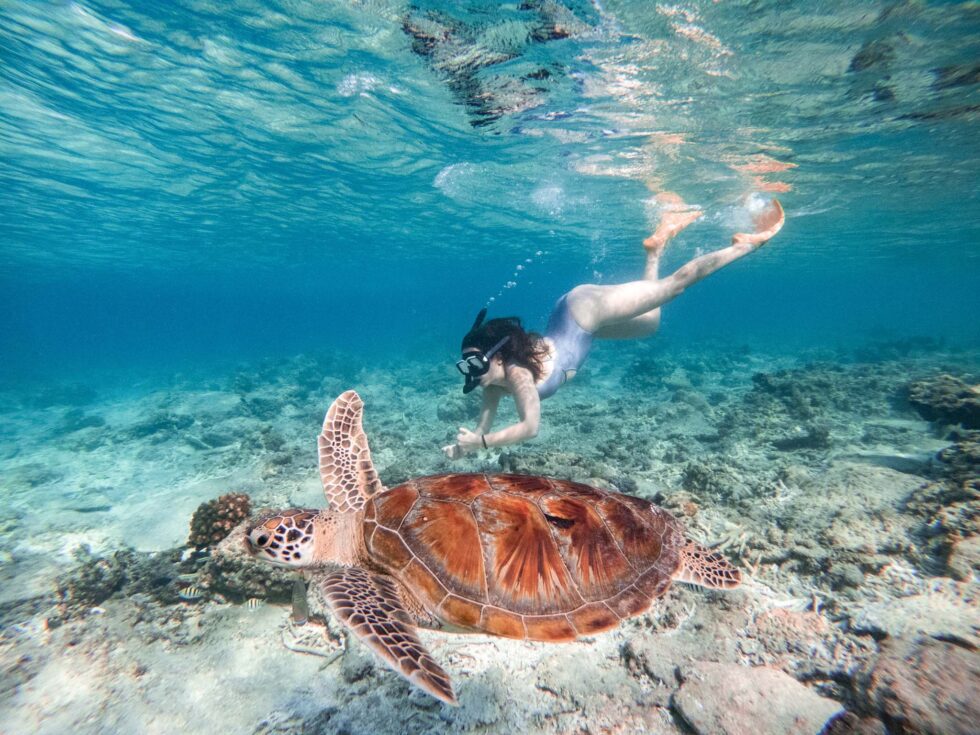 9. BECOME A SURF TEACHER
Similar to diving you could get into surfing on your gap year and earn some money teaching others. Surfing is definitely not an easy sport but it's quite easy to be good enough to teach complete beginners. If you spend a few months in a place where the waves are ideal for surfing you'll most likely be able to find a job as a surf teacher. This can be very seasonal work so do some research online before you pick a destination. You can surf in many places around the world but some of the best are in Australia, Southern Europe, South America or South East Asia.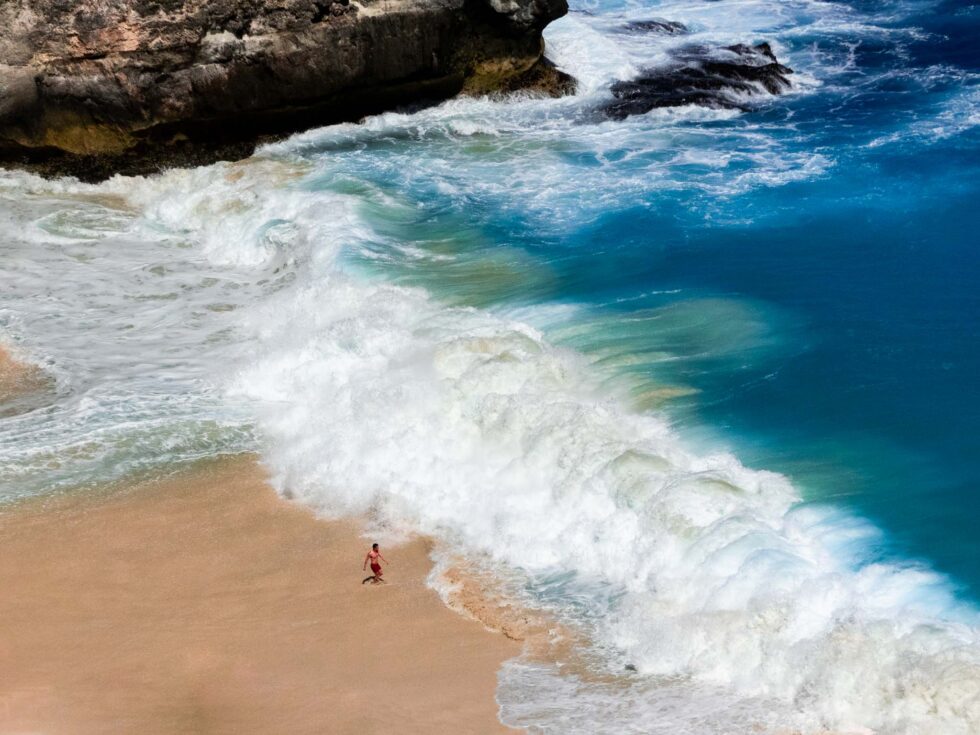 10. WORK FOR ACCOMMODATION
Planning your gap year if you have no money saved can be tricky. If you're having trouble finding a job abroad you should definitely consider working for accommodation. Places like hostels and small hotels are often looking for staff to help out and will let you live there for free if you work a few hours every day. This is definitely not a good way to make lots of money but it might just get you by for a while.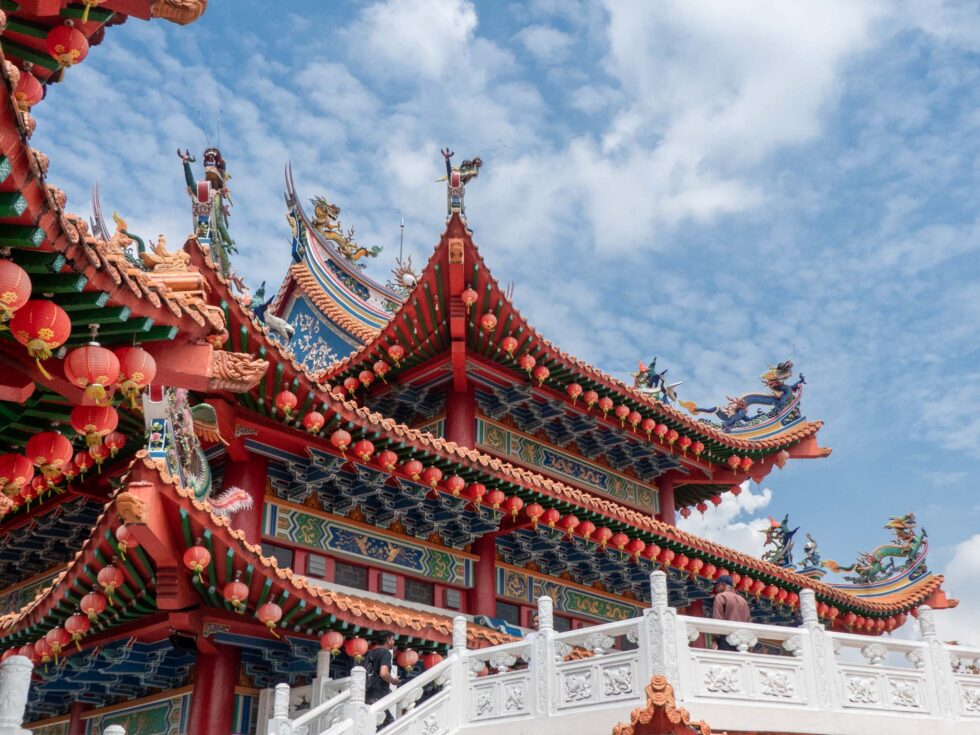 11. BECOME A DIGITAL NOMAD
If you think a life of longterm travel might be for you then a gap year is the perfect opportunity to get started as a digital nomad. By making money online you'll be able to travel whenever you feel like it and see the world year-round. There are many different ways of making a living online, you could, for example, become a blogger and start your own blog or you could get into things like web design, translations, virtual assistant work or e-commerce. The list of opportunities is long and although you will most likely not make money overnight it's a great investment for the future.
12. FIND AN INTERNSHIP ABROAD
If you're looking for a way to add to your CV and still spend some time abroad you should look into internships available in your field. If you have a specific destination in mind you can research local companies and contact them directly whether they have any opportunities for interns. In most cases it's easier to find graduate internships although there are some for high school level available if you don't have a degree. Definitely be patient as this won't be an easy process. It will be worth it though for the incredible experience of getting to work and live abroad in a country of your choice.