Your Instagram account is kind of like your apartment. As you're living your day-to-day life it becomes cluttered and you collect a wide variety of things you don't need. Even if you cleaned the kitchen a few weeks ago it naturally becomes dirty again and when guests come over they'll immediately notice the mess. At some point, your apartment might become so messy that you won't even enjoy living in it and might end up spending more and more time at a friends' house or going on long vacations to avoid your responsibilities. That's why you need to clean up your Instagram account regularly.
Think of your apartment as Instagram and your friends' houses as other social media apps. Of course, you won't be motivated to put time and effort into a place that is a giant mess. You need to put effort into cleaning up your Instagram account regularly so it doesn't turn into this huge, overwhelming task.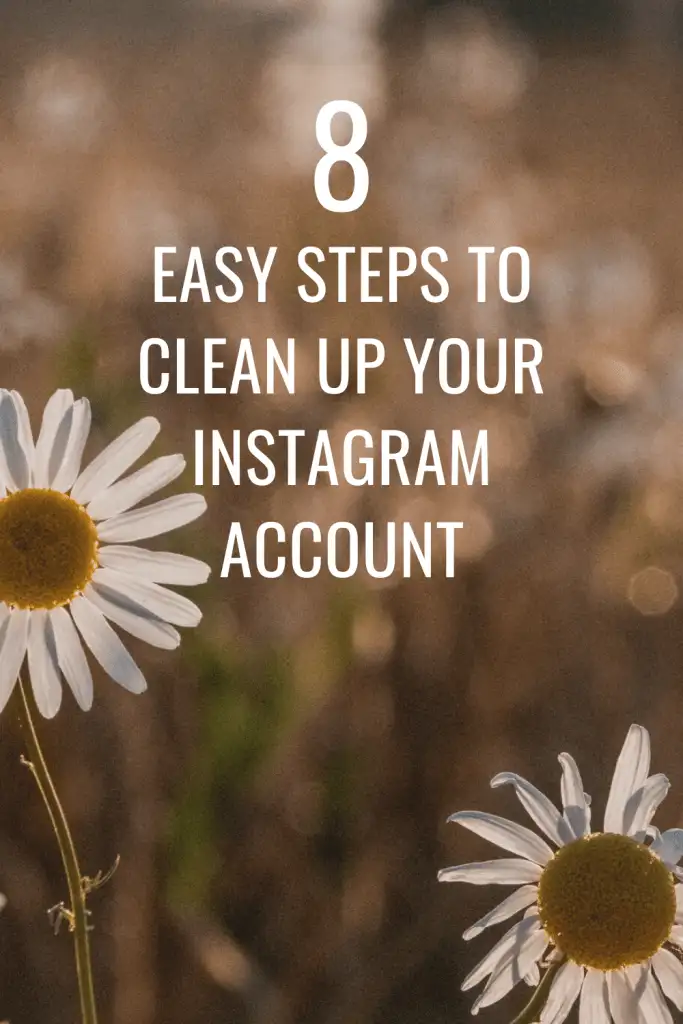 WHY YOU SHOULD CLEAN UP YOUR INSTAGRAM ACCOUNT
Think of someone who views your Instagram profile as a guest coming over to your apartment. Of course, you can close some doors or quickly tidy up before they come over. But they'll be able to see the mess and will get a bad impression. Your account is kind of like the storefront of your business. You want it to look as neat and tidy as possible with carefully chosen content.

If someone visits your account and they immediately see that you're following 5,000 people and your engagement is low they'll be less likely to follow you because you don't look like you're producing high-quality content. Make sure your store-front is clean and appealing and you'll see a rise in engagement.
8 STEPS TO CLEAN UP YOUR INSTAGRAM ACCOUNT
1. REDUCE WHO YOU'RE FOLLOWING ON INSTAGRAM
The first step to cleaning up your Instagram account is going to be to reduce the number of accounts you're following. There is no magic number of how many people you should follow but in general less tends to be better than more. There are a number of reasons for this.
WHY FOLLOW PEOPLE ON INSTAGRAM?
Firstly, consider why you follow people on Instagram. You'll want to see their content, engage with it and connect with the people who run the account. Now if you follow 3000 people chances are you won't see very many posts of the people you follow and you'll only end up engaging with a couple of hundred of the thousands you follow. This means you'll essentially turn into a ghost follower for a lot of the accounts you follow which will hurt their engagement.

Less is more when it comes to who you follow on Instagram. Try to only follow accounts you truly care about and want to support. It's hard to say how many you should follow but the magic number seems to be under 1000, maybe around 600 or 700. That way you'll see a good amount of posts on your feed and can engage regularly.
WHY IT MATTERS HOW MANY PEOPLE YOU FOLLOW
I tend to shy away from following people who follow a lot of accounts. To me, an account that follows a lot of people shows me that it will most likely not engage with my posts. This means even if the account follows me back it will be useless for me and just turn into a ghost follower eventually. That means I'll avoid following or even engaging with the account to preserve my own engagement. However, if I see an Instagram account that follows a reasonable amount of people I'll be far more likely to like and engage because the account looks well maintained and clean. That is why first impressions matter and you might see a rise in engagement when you unfollow some accounts.
WHO YOU SHOULD UNFOLLOW
You need to be consistent with the accounts you unfollow. Take your following list and go through it one by one. Ask yourself which accounts are truly benefitting you and who you want to support. Try to get rid of accounts that are inactive or that don't engage with your content. However, keep some larger accounts in your niche even if they don't follow back. You need to go through your list regularly as some accounts might stop posting or their content could change. In the future try to be careful with who you follow and never ever blindly follow and then unfollow.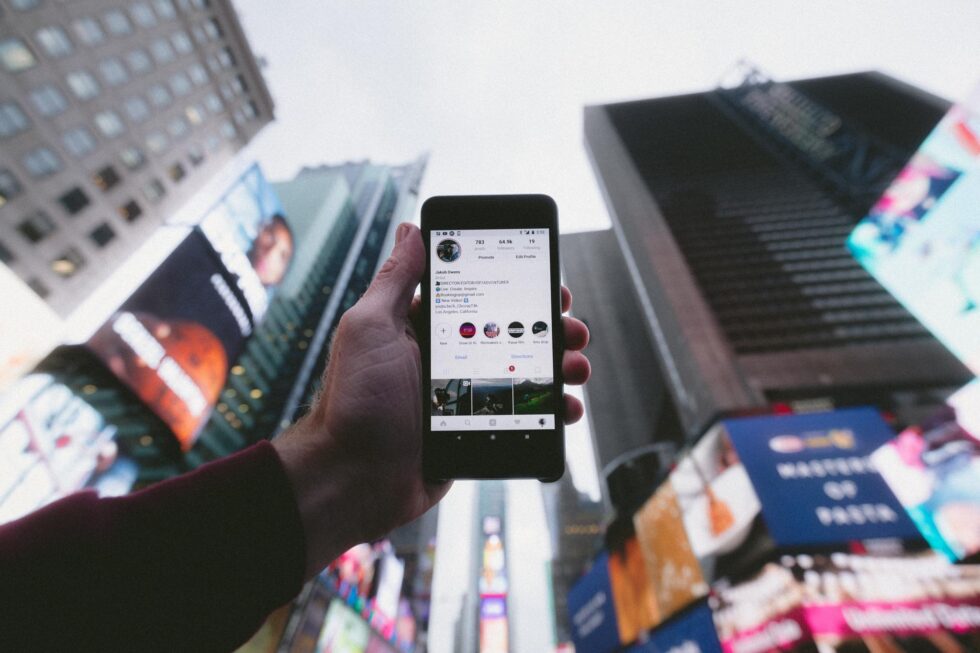 2. CLEAN UP YOUR INSTAGRAM FOLLOWERS
This might be counter-intuitive but you need to also clean up your followers. Don't make the mistake of believing that more followers are always better. You need high-quality followers and bad quality ones will only hurt your account and engagement. Take some time and pick out ghost followers which are dead accounts that don't engage with your content. You should also remove accounts that don't fit your niche at all and that aren't engaging with your content. This goes especially for business accounts. If you create travel content and a clothing store for babies is following you, chances are they're not really interested in your content and can be removed.

Cleaning up your Instagram followers will do wonders for your engagement and reach. Remember: People looking at your account will look at how many likes and comments you get compared to your follower account. If your engagement is really low it doesn't matter how many followers you have. An account with fewer followers but high engagement looks a hundred times better than one with a lot of followers and low engagement.
3. GO THROUGH YOUR TAGGED PHOTOS
Most accounts are randomly tagged in photos quite frequently. Unless you religiously monitor your notifications every single day you might not even notice most of the time. Take some time to go through your tagged photos and untag yourself from any that are irrelevant. You should leave those that actually relate to your account though.
4. CLEAN UP YOUR INSTAGRAM BIO
Instagram bios are really short and only give you limited space to tell your followers what your account is about. One of the most common Instagram mistakes beginners make is to not have a bio or put little effort into it. When you clean up your Instagram account take a while to rethink your bio and switch it up a bit. Always make sure there is a relevant link in your bio that will lead people to your website, shop or any other social media account you want to promote.
5. ORGANISE YOUR MESSAGES
Instagram DMs can get incredibly messy. You'll have a wild mixture of story-reactions, spam messages and then those you actually want to read. Make use of the Primary and General tabs to sort your messages into categories so you can easily find those that are important to you. You can also use the flag tool to mark conversations you want to find again.

For a full Instagram account clean up you should also go through your message requests every once in a while. Delete any spam messages so you don't miss the important ones.
6. HAVE A LOOK AT YOUR STORY HIGHLIGHTS
Instagram story highlights are a fantastic tool for organising your content so make sure you make the most of them. Make sure all your highlight covers are uniform and look good together. Go through any highlights that have slipped to the back and consider deleting them. Put them in the best possible order so the most important ones come first.
7. REVIEW YOUR INSTAGRAM INSIGHTS
You might check your insights occasionally but it can be easy to forget about them sometimes. When you clean up your Instagram account take some time to review your insights and see if anything has changed. Are your followers still most active at the same time? Have your demographics changed? Double-check and see if you need to make adjustments to your Instagram strategy.
8. LOOK THROUGH WHO'S LEAST AND MOST SHOWN ON YOUR INSTAGRAM FEED
A little while ago Instagram gave its users a really useful tool. Under following, you can now see the accounts least interacted with as well as those that are most shown in your feed. This is a great way to monitor the Instagram algorithm and correct it slightly. You can mute accounts you don't want to see in your feed as much (or consider unfollowing them) and engage with some you usually don't interact with.