We all know that travelling across the globe is not very good for our environment. Yet as the world is becoming more and more globalised and flights are getting cheaper, foreign countries are suddenly at your fingertips. The eco-friendly travel industry has experienced substantial growth in the last few years as people try to compensate for their long-haul flights by staying at an eco-friendly hotel. Kuala Lumpur recently got a new addition to its already vast range of luxury hotels. The Element Hotel is a franchise by Westin and its first Southeast Asian Hotel opened only two years ago. We took a closer look at this new eco-friendly hotel option in the heart of Kuala Lumpur to see if it lived up to its promises.
But can a green-hotel really deliver a luxurious and excessive lifestyle while still being environmentally conscious? And is this hotel the best place to stay on your visit to KL?
Keep reading for a detailed review and rating of the Element Hotel in Kuala Lumpur and how eco-friendly it really is.
Travelling on a budget? Check out our list of 24 cheap or free things to do in KL.
This post may contain affiliate links, which means we'll receive a commission if you purchase through our links, at no extra cost to you. This helps us keep Guide your Travel free and provide high-quality content for you. Please read the full disclaimer for more information.
THE LOCATION
The Element Hotel is located just off of Jalan Ampang, one of the busiest roads in KLCC. It is only 150m away from Ampang Park LRT station which is serviced by the red Kelana Jaya line.
This line goes to the Petronas Towers, China Town, Dang Wangi and all the way to KL Sentral and Bangsar. That means that many popular sightseeing spots you'll be wanting to visit in Kuala Lumpur are only a short train ride away. There is rarely a need to change to a different line.
In addition to the LRT the GoKL bus stop Citibank is only a 2–minute walk from the hotel. This free bus service takes you to Bukit Bintang, Pavilion as well as the KL Convention Centre.
If you want to avoid public transport you can walk to KLCC Park in under 10 minutes and reach the Petronas Towers in around 15. Tapak Urban Street Dining is only about 450m from the hotel which means you can enjoy a different food truck dinner every night.
Furthermore, The Intermark Mall and The Linc are two great spots for basic necessities such as a grocery store, a pharmacy or convenience store. Suria Shopping Centre and Avenue K can also be reached in under 15 minutes. If you want to read more about these shopping malls and which ones are worth visiting click here.
The Element Hotel has a great location within Kuala Lumpur in my opinion. There are plenty of food options and restaurants nearby and the public transport connection is great. The area is safe and clean and many attractions are in walking distance.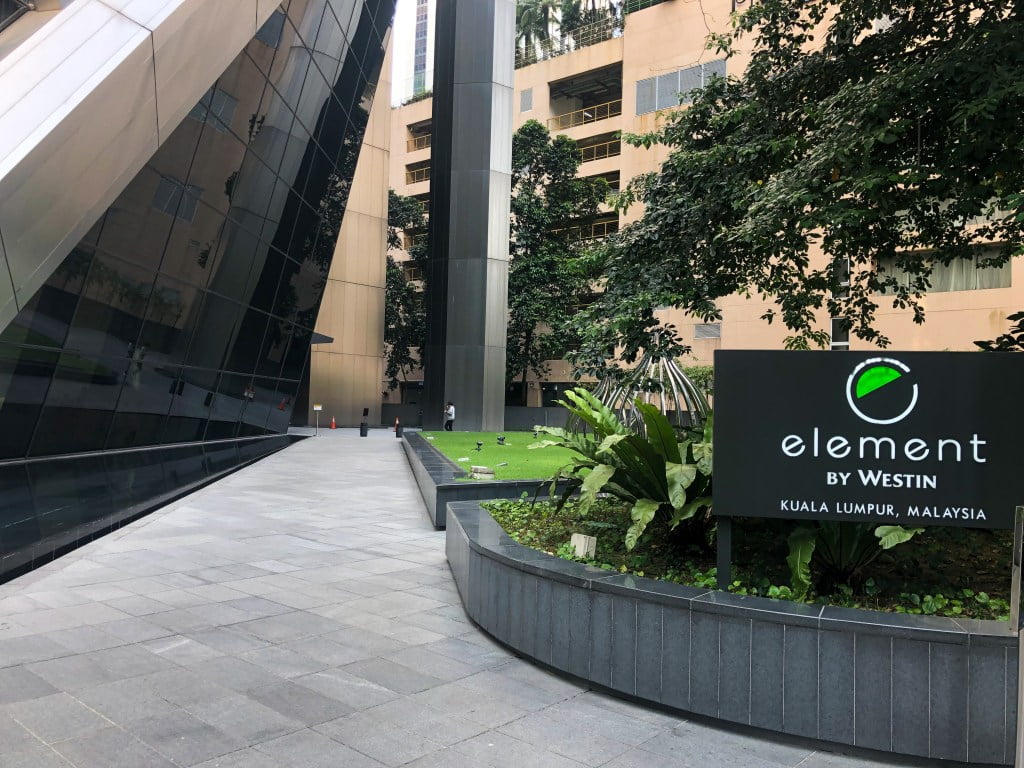 ILHAM TOWER
The Element Hotel is located on the 39th to 53rd floors of the Ilham Tower in north-eastern KLCC.
Ilham Tower is a prominent part of Kuala Lumpur's skyline and easily recognizable by its geometric design. At 274m it is the fourth tallest building in Malaysia.
While the tower has been in existence since 2015 the Element Hotel only opened its doors in mid-2017. Since then it has rapidly gained popularity amongst travellers interested in staying at an eco-friendly hotel in Kuala Lumpur.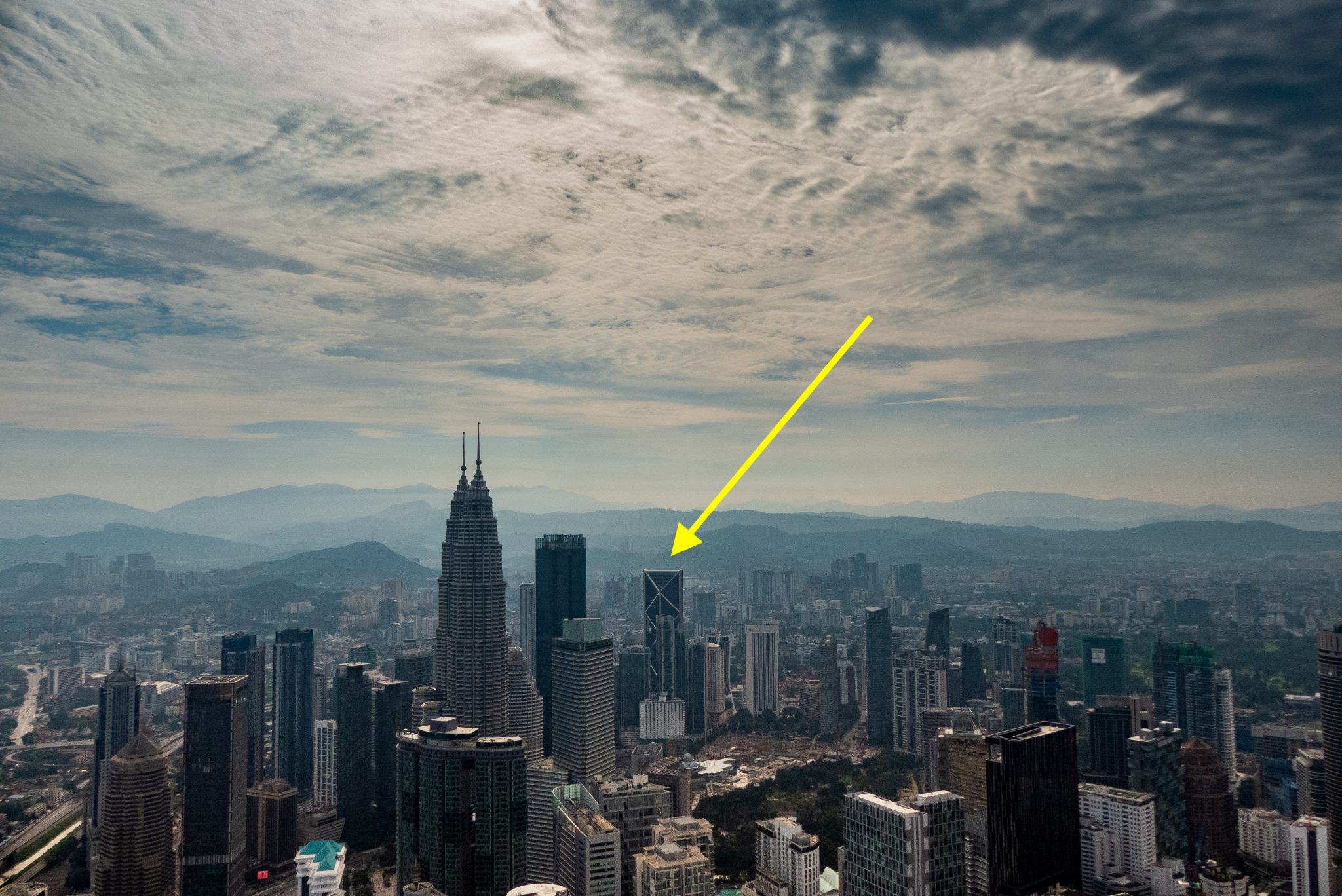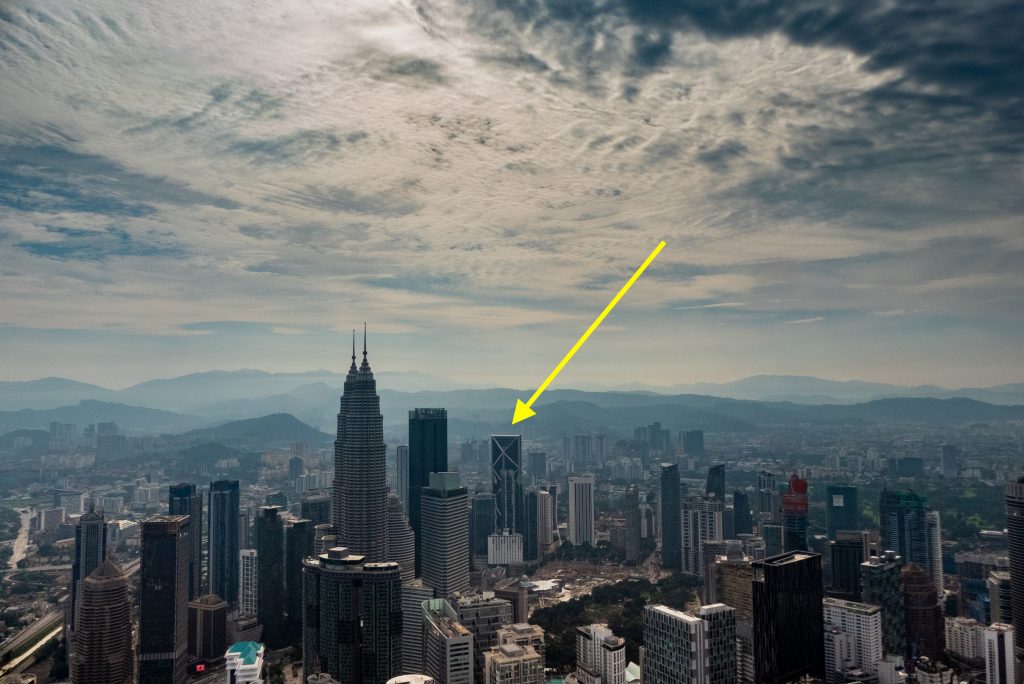 THE ROOMS
With 252 rooms the Element Hotel can be considered a midsized to large hotel. 132 of these rooms are small studios while the rest range from one to three-bedroom suites of different sizes.
The skyline view is, of course, more expensive but in my opinion, the other side is just as nice.
The hotel caters towards extended-stay travellers who are looking for an eco-friendly hotel option in Kuala Lumpur. All of their rooms include a small kitchenette with varying accessories.
The studio rooms include a fridge, sink, kettle and microwave while the suites have a cooktop and dishwasher as well. These amenities mean that guests can live in the hotel for a longer time without feeling constrained. They can prepare their own meals and feel more as if they are living in a serviced apartment rather than a hotel room
Top tip: Always compare prices for hotels. We at Guide your Travel prefer Booking.com, Agoda or Hostelworld for finding the best deals.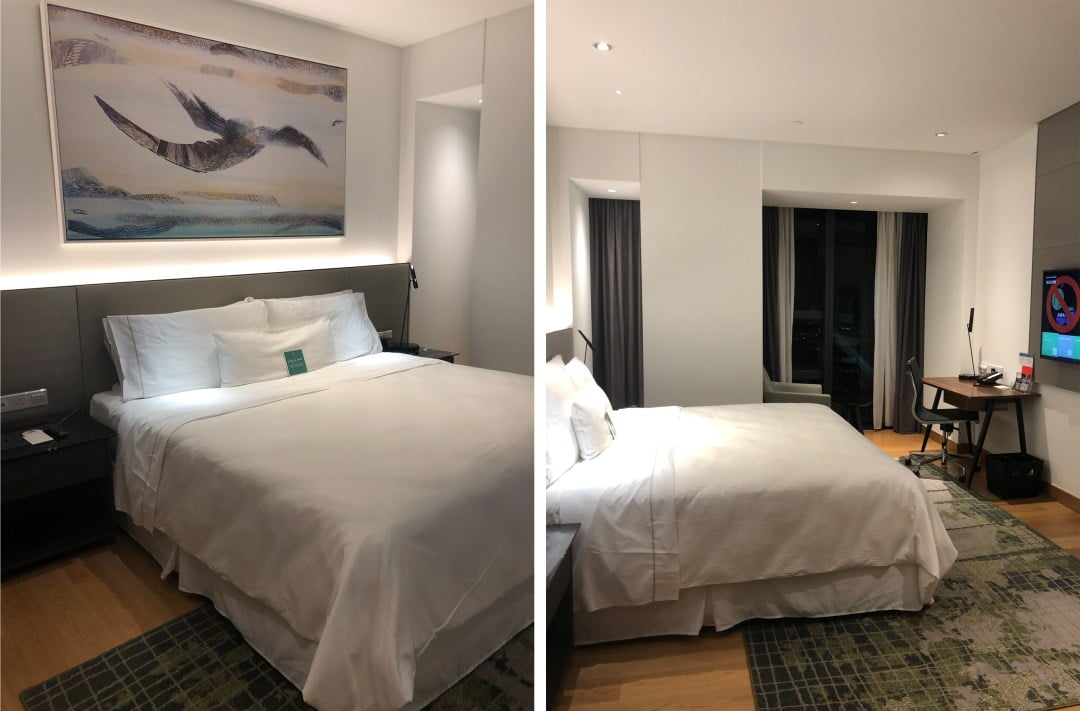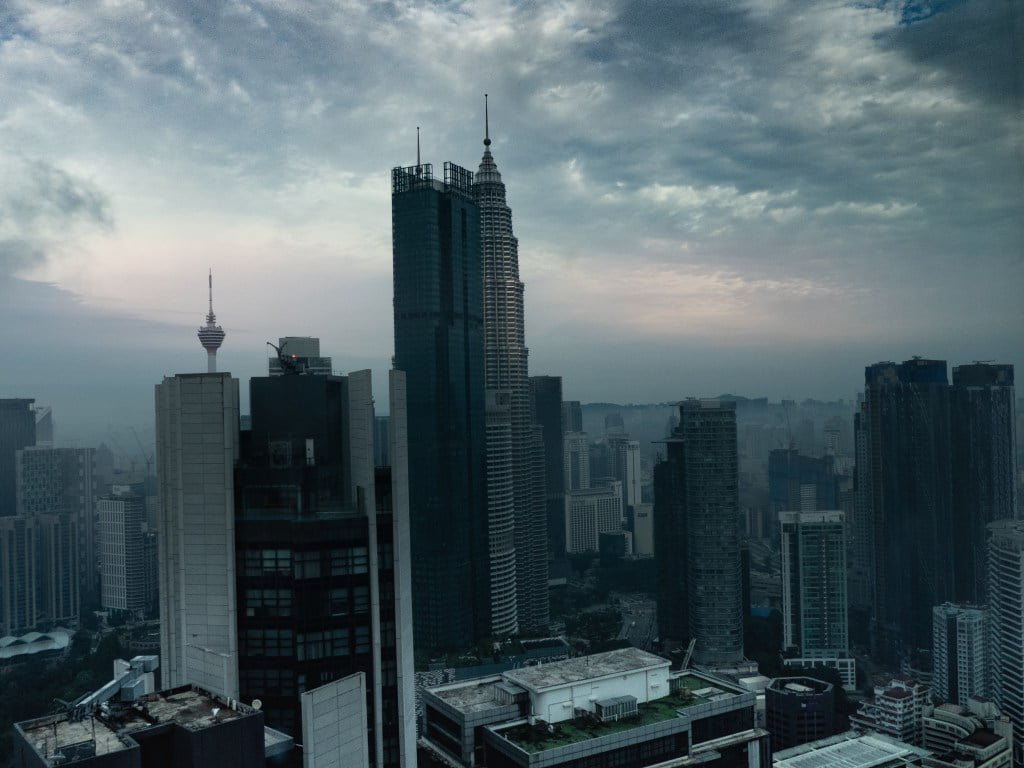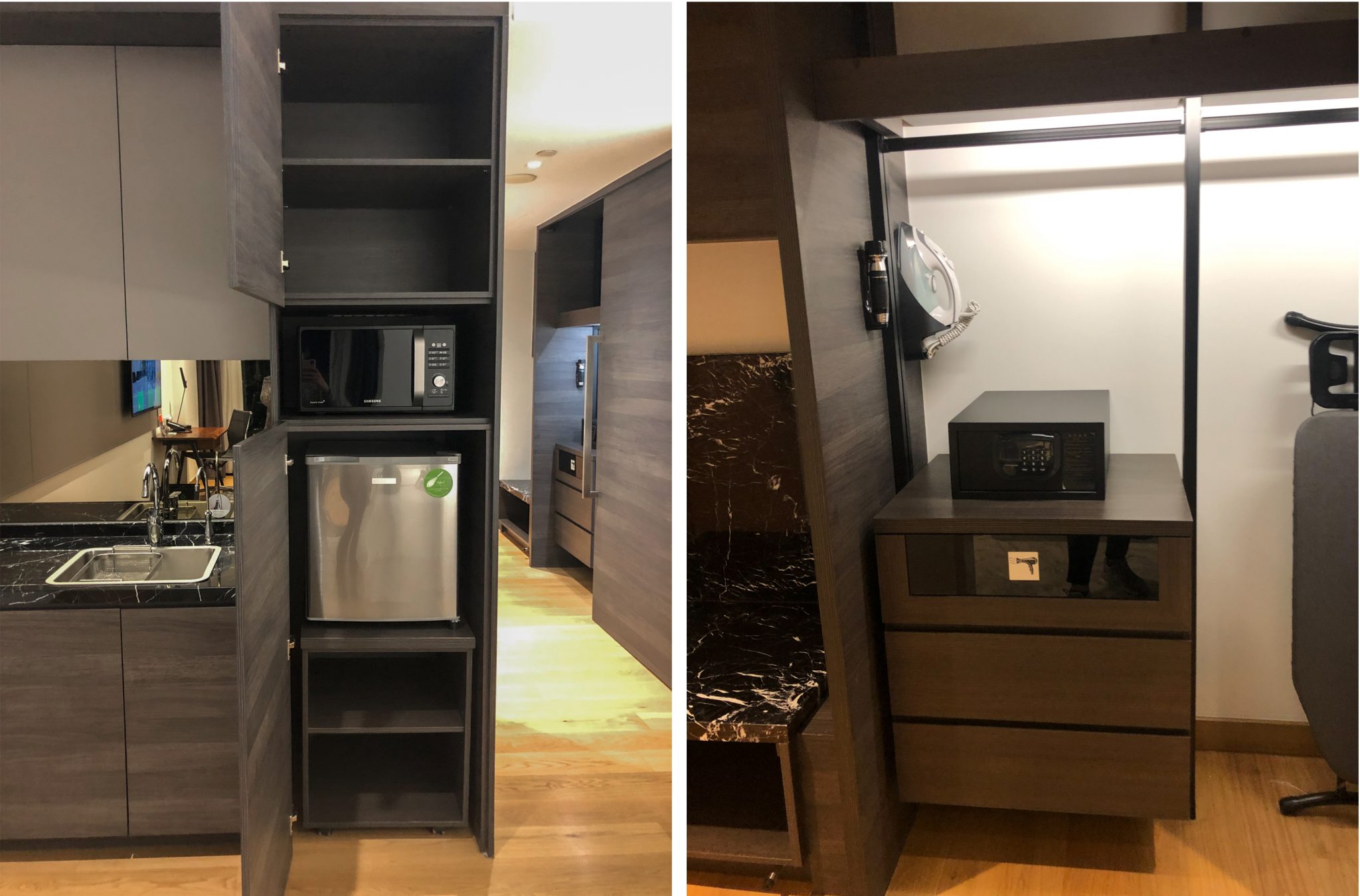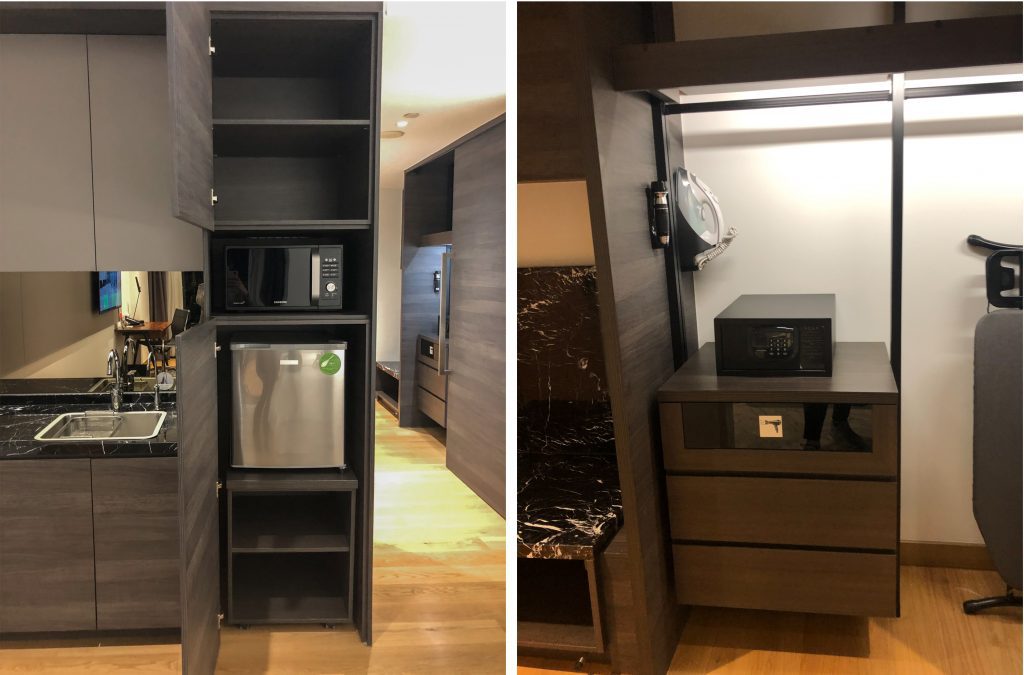 PRICES
Room prices in the Element Hotel range from 60€ to 100€ per night for a studio room and 100 € to 180 € for the various suites. They often offer package deals with meals or breakfast included.
These prices are only approximations. For details check out the Element Hotel's website.
This is on the upper end of prices for KL but definitely still reasonable. In my opinion, the rooms that the Element Hotel offers are worth the price they charge.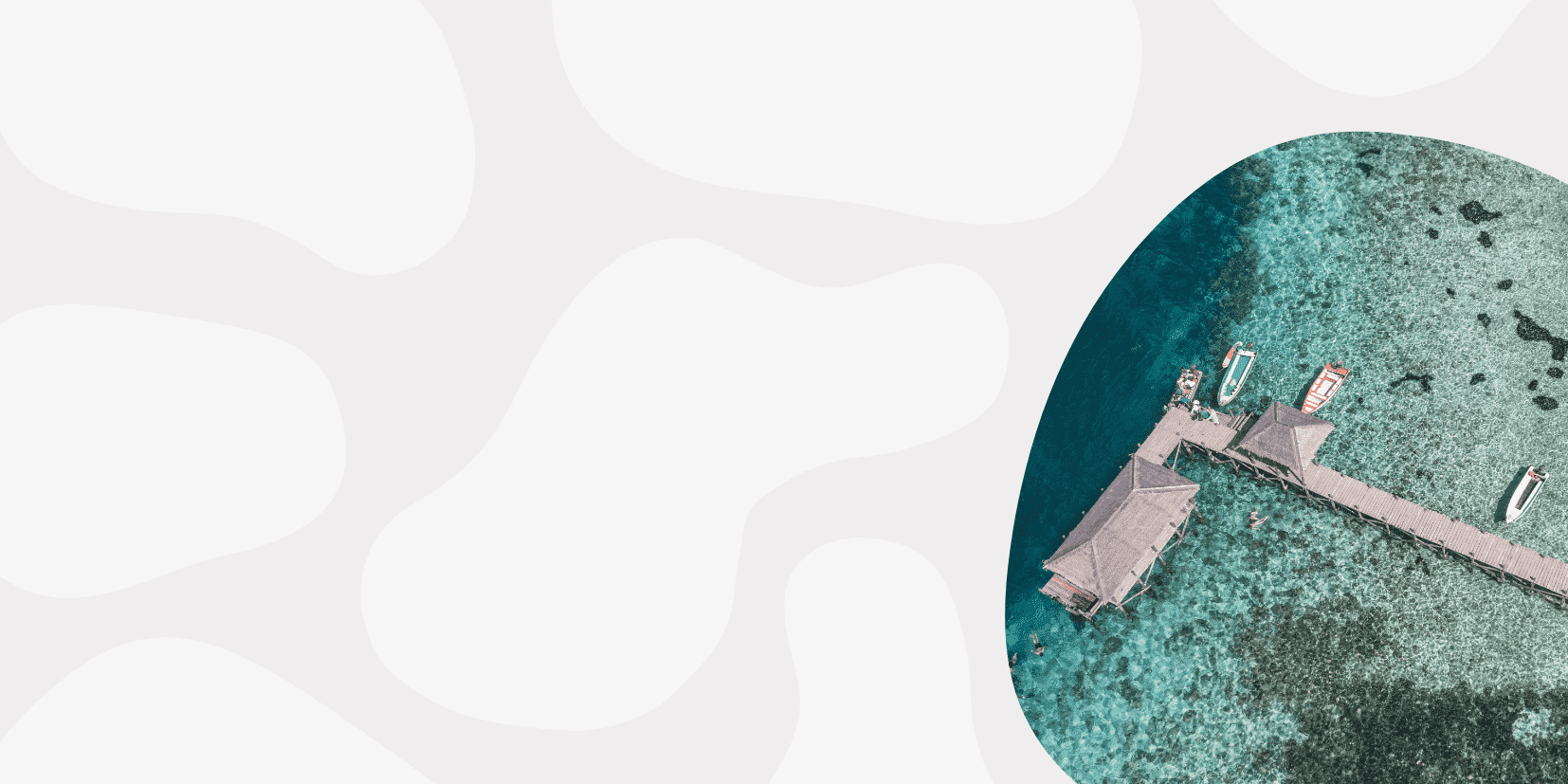 Let me save you time and effort when you're travel planning!

➼ Best travel insurance? SafetyWing
➼ Best place to find cheap flights? Skyscanner
➼ Best bank & credit card for travellers? Wise
➼ Best travel backpack? Osprey Farpoint 70
WHAT ARE THE ROOMS LIKE?
In all rooms, the hotel provides a safe, an ironing board and iron, a closet with hangers and drawers, a hairdryer, a flashlight, hotel slippers, a desk and chair, an alarm clock, a TV and either a king-size, two queen-sized or two single beds.
The kitchen includes four sets of plates, cutlery, glasses, bowls and cups, tea, coffee, sugar, etc.
In the bathroom, they provide toiletries such as soap, body wash, shampoo, a sewing kit, shower caps, toothbrushes, toothpaste, a nail file and cotton swabs, shavers and shaving crème, mouthwash, body lotion and towels. There is also a rainforest shower and a bathroom scale.
There is an air-conditioning system which can be set to different temperatures and fan settings. All of these amenities are pretty standard in larger hotels. What I appreciated was that body wash and shampoo are provided in dispensers in the shower which reduces the number of plastic bottles needed. However, all of the other toiletries are still individually packaged in plastic. Considering the fact that Element Hotel is one of the most eco-friendly hotels in Kuala Lumpur this could be improved.
I also appreciated the fact that an iron and ironing board were provided in the room. This is not the case for all hotels and shows how Element caters especially to business travellers.
The TV in the room is unfortunately not a smart TV. Being able to watch Netflix or other streaming services on a larger screen instead of my small laptop could have considerably improved my stay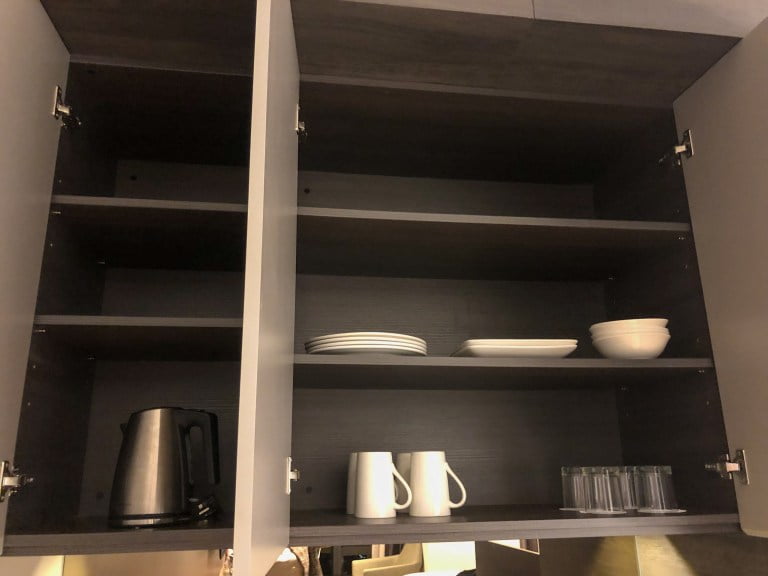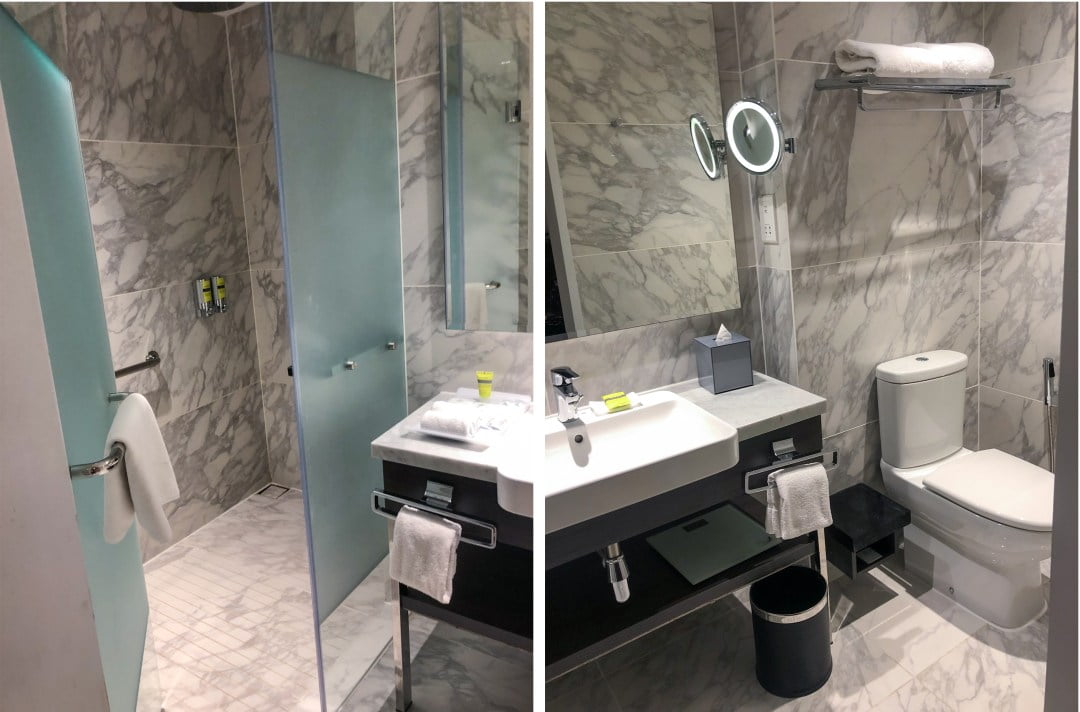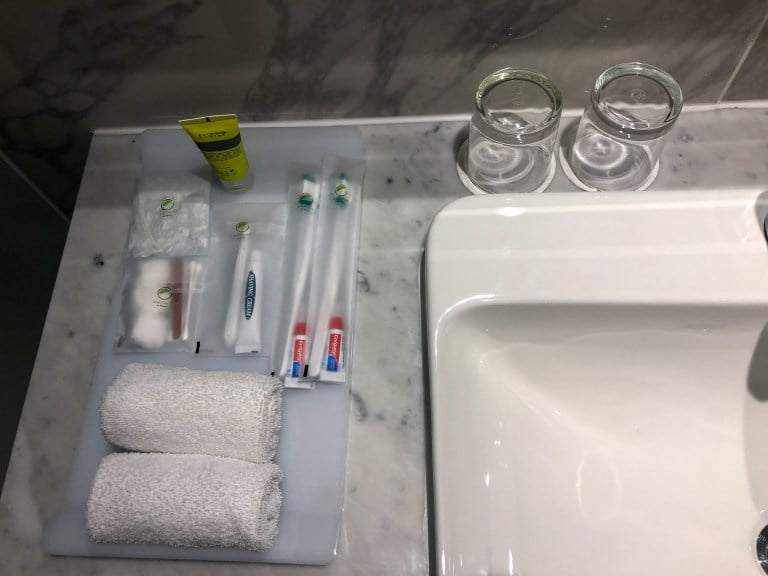 HOUSEKEEPING
Housekeeping replaces the bedsheets and towels every three days or as often as the guest requests. This is quite standard for most hotels and not especially eco-friendly.
I would dare to say that towels and bedding do not have to be replaced every three days by default. The guest can still make a request to receive new ones more frequently if they need it but it could be left as an option to keep the bedding longer in order to conserve water and energy.
I enjoyed the fact that housekeeping comes at all times of day in this hotel. Usually at other hotels, if you miss your chance to have your room cleaned in the morning you have to wait until the next day.
In the Element Hotel, the housekeeping comes multiple times throughout the day to check if you have placed the do-not-disturb card on the door. If this is still the case by the late afternoon they give you a call to double-check whether you want the room cleaned that day.
Sometimes you forget to change the card or are in the room all morning so it's nice to still be able to enjoy the housekeeping on those days.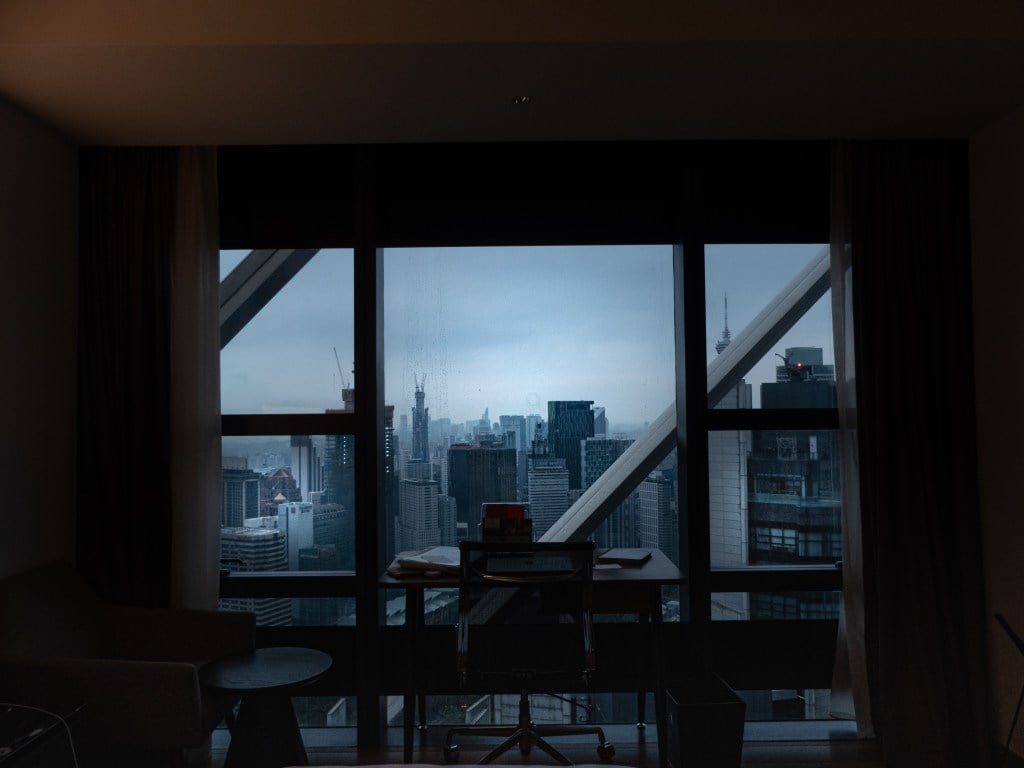 WHAT COULD BE IMPROVED
Everything worked perfectly in both of the rooms I stayed in at the Element Hotel. The only thing I noticed was that the water in both the bathroom sink and shower took a long time to drain. The kitchen sink worked fine. This was not a huge issue but just something that could be improved since it occurred in both rooms.
Furthermore, the rooms could be quieter. One of my rooms was located very close to the elevators which meant I could hear the music as well as the floor announcing voice in my room. Not horrible but noticeable. You can also hear some noises from the neighbouring rooms which startled me sometimes. The soundproofing could definitely be improved.
One thing which I found slightly confusing was the fact that the lights and air-conditioning in the room are always on. In most hotels, you have to leave a key card in a slot by the door in order to have power in the room. In the Element Hotel, there is a master switch which lets you switch off all electricity but it is voluntary to turn it off.
This meant that I would unintentionally leave the air-conditioning and some of the lights on as I left the room, wasting energy. I think the energy usage within the hotel would be significantly lower if they had a key card system in place. Considering the Element Kuala Lumpur advertises itself as an eco-friendly hotel I think this should be changed,
All in all, I was very happy with the hotel rooms. Since the facilities are so new the rooms are spotless and very clean. Housekeeping always did a great job and worked fast. They even did the dishes for me on multiple occasions.


You enter the hotel through the right entrance of the Ilham Tower. Here you will be greeted by the concierge who takes any luggage up to the rooms. You can also buy stamps and post letters with the concierge.
The lobby of the hotel is actually located on the 40th floor of the building. Here you can find Trace, the hotel's main restaurant.
As a guest of the hotel, you have access to free tea and coffee in the lobby as well as a laptop from where you are able to print documents. They also offer a bike rental service which is another feature that defines Element Hotel Kuala Lumpur as especially eco-friendly.
However, it did not appear as if this was a much-used feature. Kuala Lumpur is not exactly a bike-friendly city and many guests may shy away from trying to brave the traffic with a bike. Helmets are provided though so why not give it a try in the nearby KLCC Park?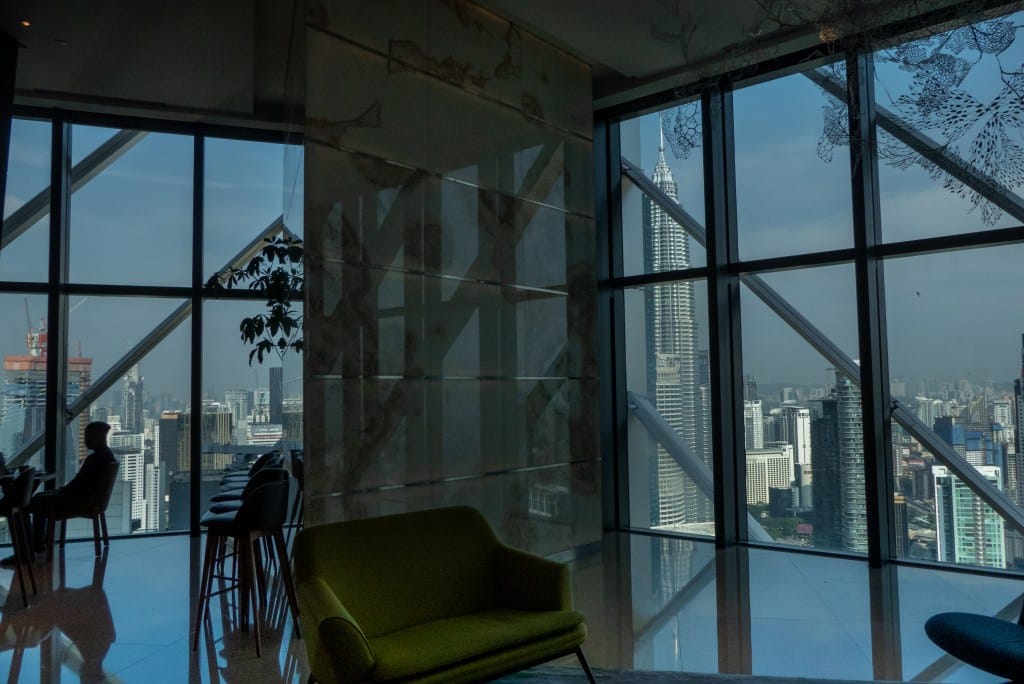 TRACE RESTAURANT
The hotel restaurant is open from 6:00 am to 11:00 pm and its bar until 1:00 am. The menu offers a variety of Western as well as Malaysian food.
All dishes on the menu can also be ordered as room service at no additional charge. The prices are definitely on the upper side for Kuala Lumpur but it has to be considered that this is an upscale hotel. The quality of the food is high so I would recommend eating here if you want to treat yourself. Many of the meals are made right in front of your eyes at the cooking island within the restaurant. Both cash and card payments are accepted.
Travelling on a budget? Check out these 12 cheap places to eat in the area!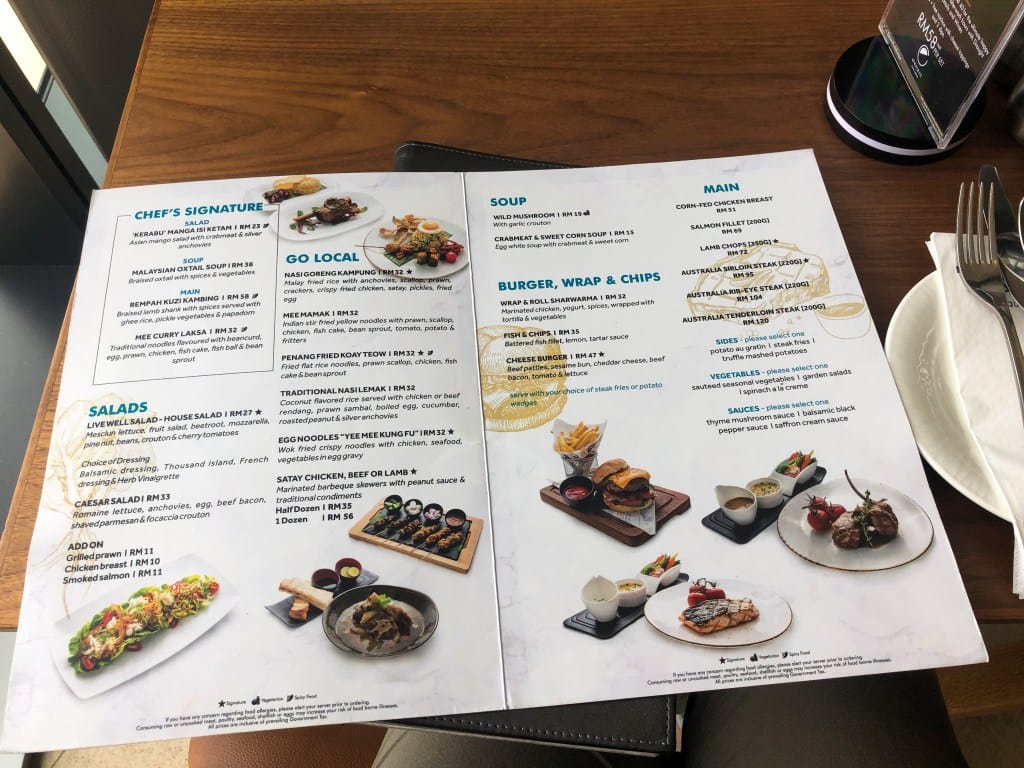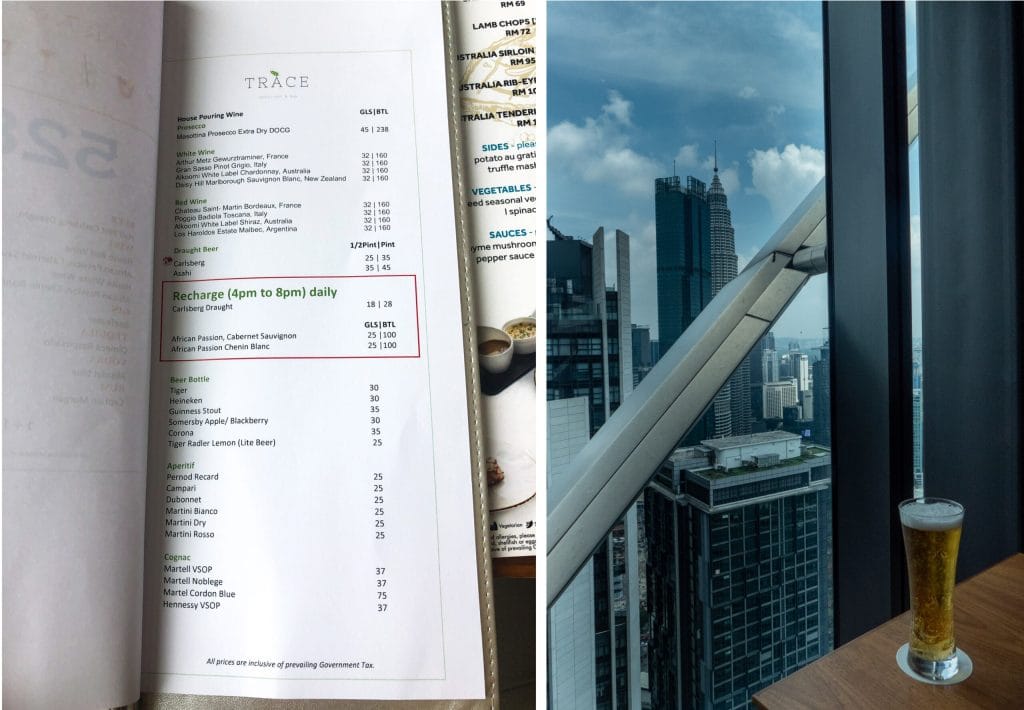 STAFF
I have found all staff throughout the hotel to be very helpful and professional. They always did their best to solve any problems I was having and were all so nice.
Their hospitality is definitely one of the top reasons why I can recommend the Element Hotel.
The Element Hotel's breakfast buffet costs RM45 (≈ 9,70€) for hotel guests and RM66 (≈ 14,20€) for outside patrons. This is definitely expensive for local standards but in my opinion, the buffet is more than worth it.
The selection of foods is large and ranges from traditional Asian breakfast noodles and rice dishes and pao to English breakfast and muesli. They offer a good selection of fruits, bread types, yoghurt and cornflakes. There are always at least three different juices to choose from and of course tea, coffee and even smoothies.
Using the provided to-go cups you have the option of taking your coffee with you. At the cooking island, you can order customised juices including green juices that are made individually.
They also make all types of eggs (poached, fried, boiled, scrambled etc.), omelettes, pancakes and waffles here. Further along the buffet, you can enjoy cheese platters, cold cuts and even customisable salads. The selection is large.
I would definitely recommend this buffet if you enjoy having a large breakfast. However, it is on the expensive side so maybe consider getting it once or twice instead of paying for it to be included in your room price. Since all of the rooms in the hotel have a kitchenette it's quite easy to make your own breakfast which will cost you far less. There are also a good amount of coffee places and cafés in close vicinity of the hotel such as Starbucks, San Francisco Coffee and The Optimist.
If you do have breakfast at the hotel make sure to try the pandan pancakes with pandan kaya. They are by far my favourite.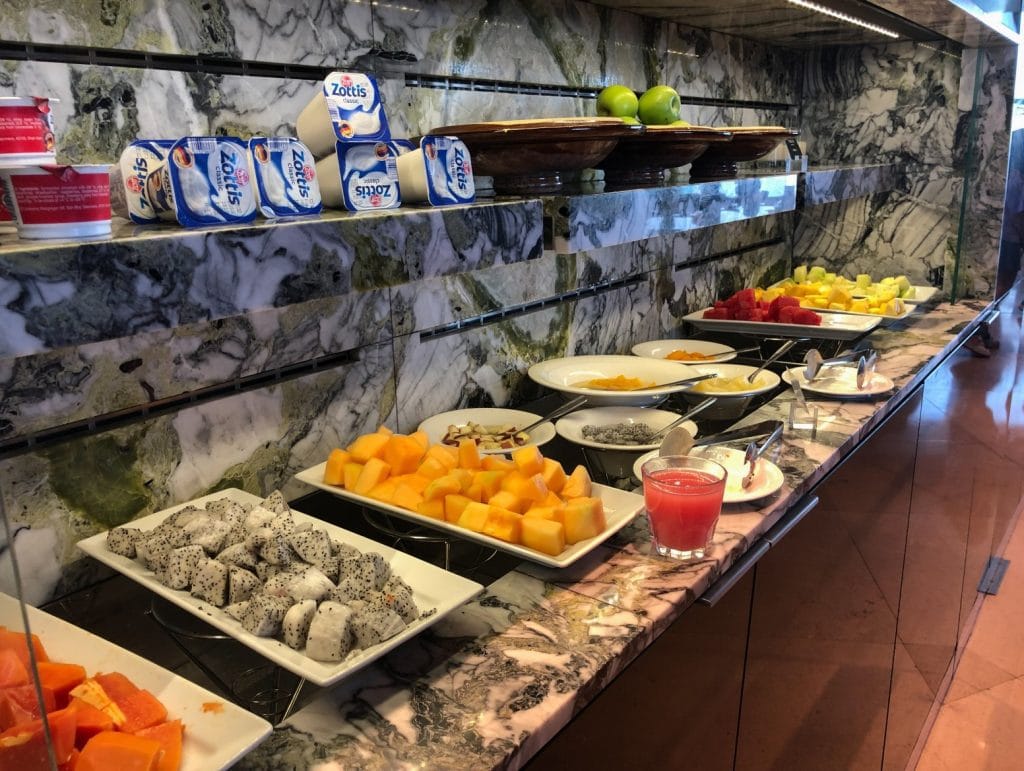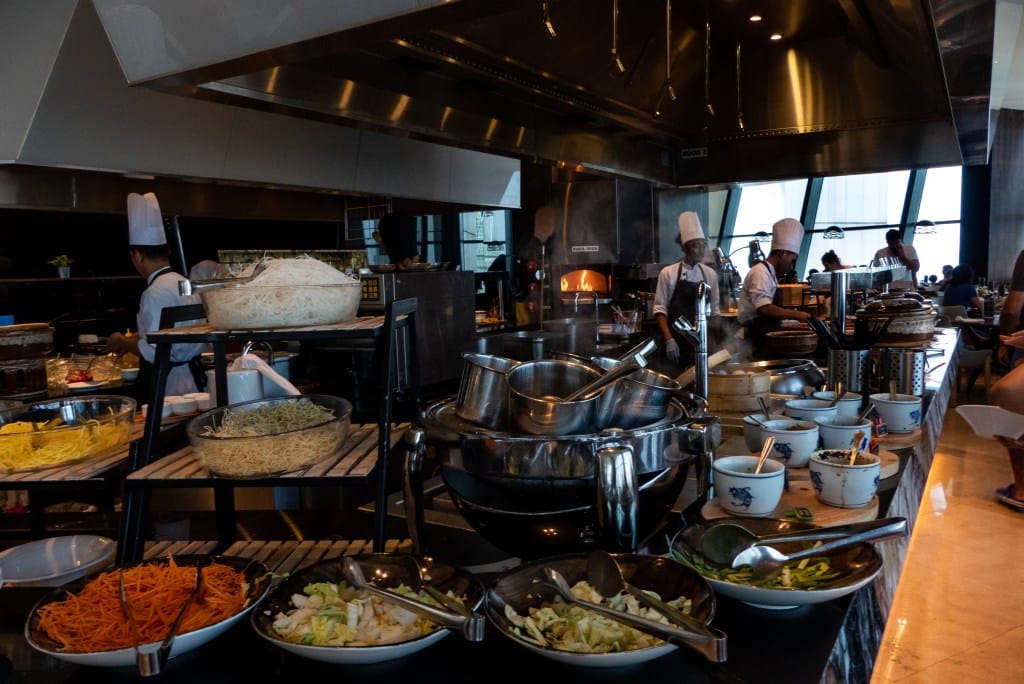 THE POOL
The 39th floor, which is only accessible via key card, offers a variety of amenities. There are some meeting rooms, a small gym, a laundry room, the pool area and in the future hopefully a spa, which was still under construction when I visited.
The pool has a beautiful view of the skyline, especially during sunset. It is quite long (my guess would be around 20m) which means it is suitable for swimming laps. There are a variety of seating possibilities and sofas surrounding it as well as a small unmanned bar. You can press a button to call for a waiter and receive drinks upon request. Beach towels are provided.
The entire area, much like the rest of the hotel appears very new and clean. There are private showers and bathrooms available.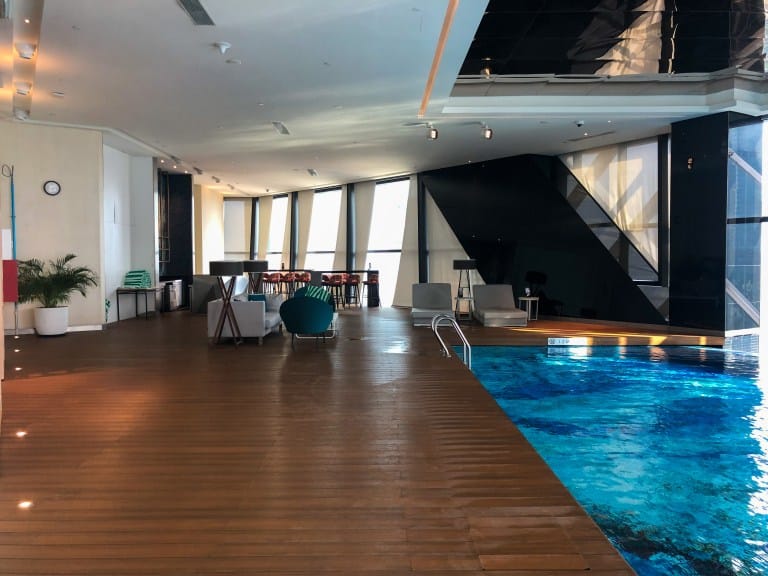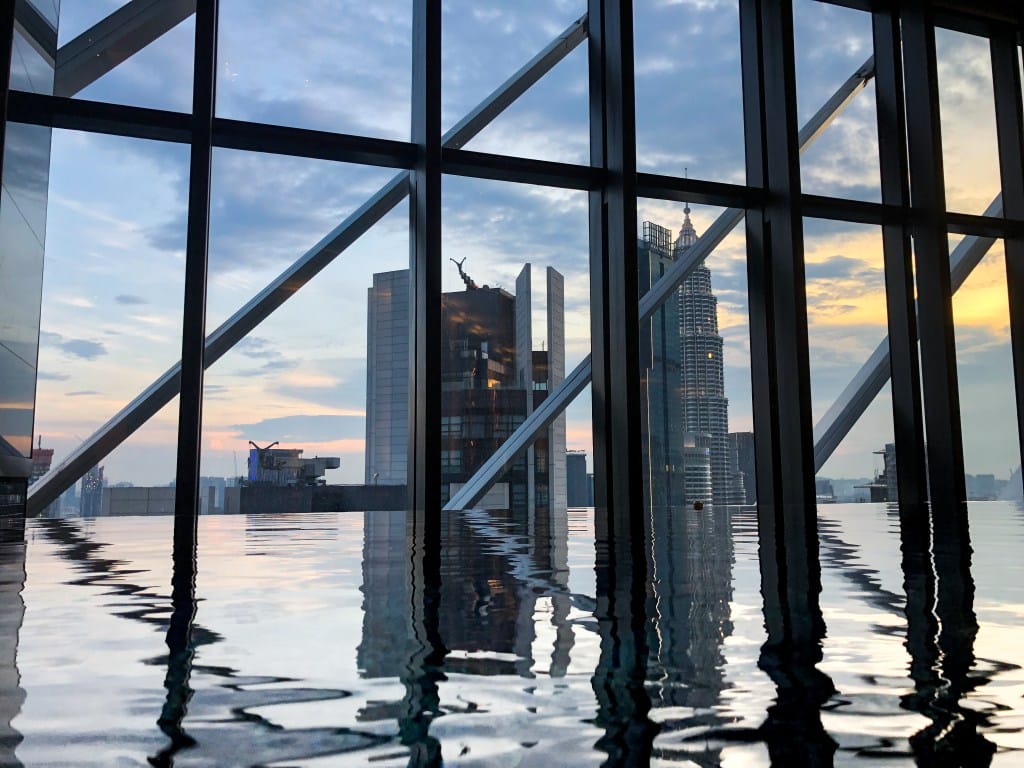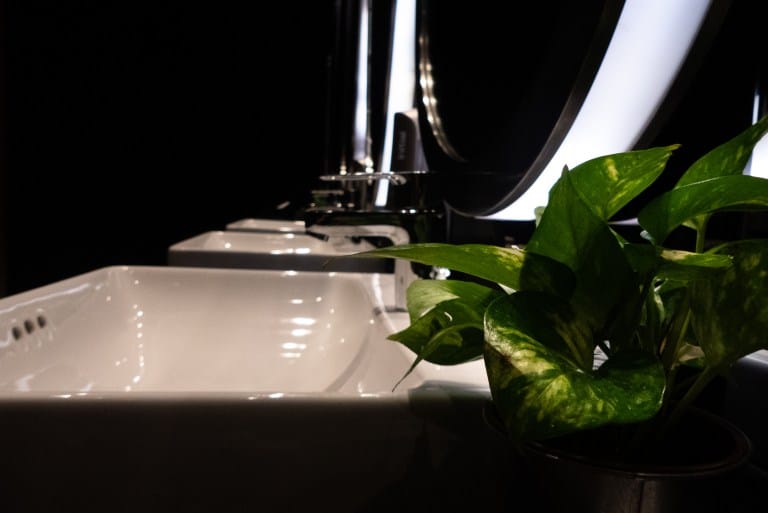 THE GYM
The gym is quite small and in my opinion, could have a better selection of equipment. It tends to be a bit more crowded between 5:00 pm and 8:00 pm and I would say a hotel of this capacity should have a larger facility. Element is primarily a business hotel with many guests being on work trips meaning they will be more interested in using the gym compared to families for example.
In the gym, you can find small towels, a water machine, two large exercise balls, yoga mats, three treadmills, two steppers, two stationary bikes, two benches, a set of free weights with 2,5kg increments, a bench press that can be converted into a shoulder press, a leg machine and a lat pulldown machine.
I would definitely say a squat rack or at least one barbell and some more free weights are missing. 2,5kg increments can be hard to use and are not enough to train effectively in my opinion.
Another treadmill would also be good since they are very popular and always in use.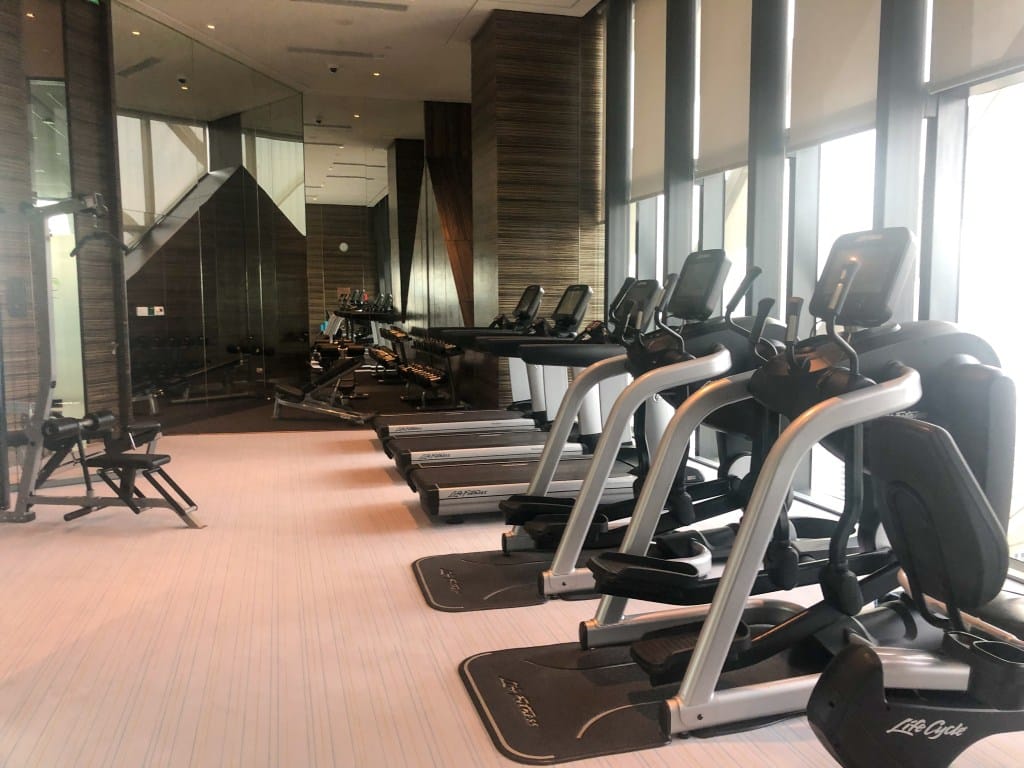 THE LAUNDRY ROOM
The laundry room has two washers and two driers with a small seating area where you can wait for your clothes to be ready. One cycle of washing or drying costs RM10 (≈ 2,15€) and detergent is provided and feeds directly into the machine. The machines only take 50-cent coins which can create some problems when you have to pay RM10 for one cycle.
The lobby will kindly change your large notes into coins although you have to remember to go there before you make your way to the laundry room. The machines let you choose from a variety of cycles, all of which take around 20-35 minutes. The dyer operates in the same way.
It is very helpful that the hotel offers a laundry service which the guests can operate themselves. The hotel is obviously designed for longer stays, where guests would need to wash their clothes at least once.
They also offer a dry cleaning service, which is useful if you have more sensitive clothing items. The price for this is around RM10 (≈ 2,15€) to RM30 (≈ 6,50€) per item depending on what it is.
I would, however, have expected a self-service washing machine to be slightly cheaper than RM10. Considering you have to spend around an hour waiting and moving your clothes from machine to machine, getting change and carrying them up and down I think this is expensive for Malaysia. I have paid similar prices in Europe and the US.
Of course, this is an upscale hotel, which means increased prices but for Asia RM20 (≈ 4,30€) for self-service washing and drying is quite pricey in my opinion.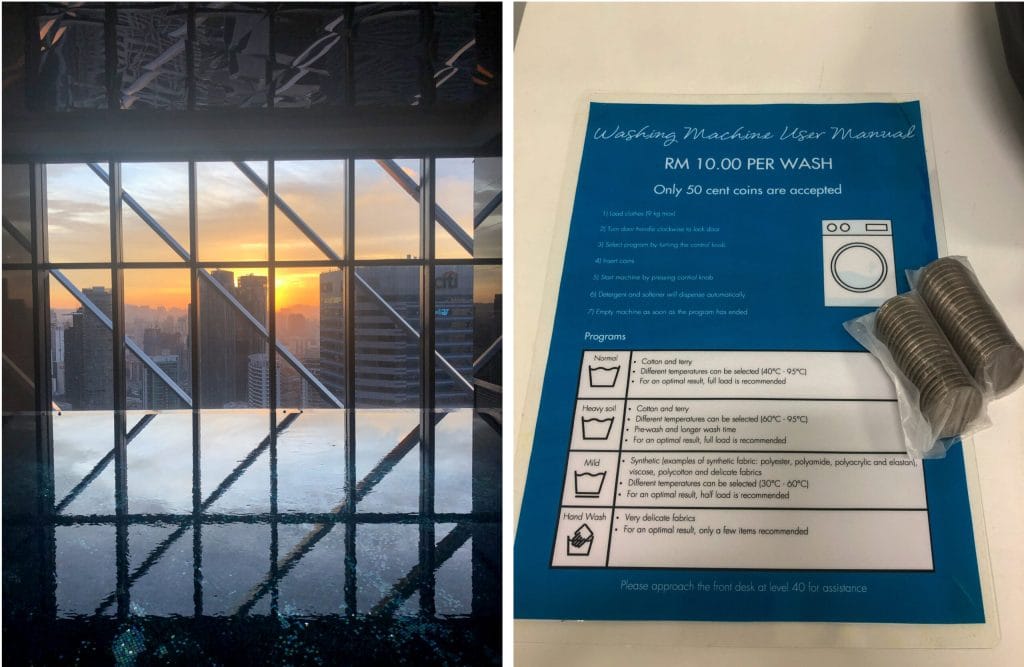 I was slightly disappointed that the spa area is not completed although it is being advertised online. This seemed to be the case for some other features in the hotel as well.
Online you can find information that the hotel offers an in-room cook as well as a fresh produce delivery service to the rooms. Neither of these services existed when I stayed at the hotel. There were also no fitness classes as advertised online. I understand that this is still a new hotel but some of the information provided was confusing.
When I stayed there in July, they were still running advertisements for Easter lunches on the screens in the elevators.
In my opinion the communication about what services are provided and which are not could be improved in order to manage the expectations of guests.
WHAT ELSE IS IN THE ILHAM TOWER?
Ilham Tower has 53 floors, only 14 of which belong to the Element Hotel. Most others are occupied by offices however there is also an art gallery and a bar conveniently located within the tower.
You should definitely visit them if you are staying at the hotel.
ILHAM GALLERY
The Ilham gallery has a separate entrance on the left side of the tower. Entrance is free of charge and the gallery is open from 11:00 am to 7:00 pm Tuesday to Saturday and 10:00 am to 5:00 pm on Sundays. It is closed on Mondays.
The gallery is located on the 3rd and 5th floor of the tower and is not very large. The exhibits range from modern to contemporary art and change on a regular basis. When I visited, there was a photography exhibit on Thai photographers in the 20th century. There is also a gift shop and a reading area with desks and couches.
They have a small library of books and magazines of varying topics surrounding art as well as history. This is a good place to work or just browse for a while. Be aware that the main gallery is sometimes closed when exhibits switch. This can be for anywhere upwards of 2 weeks.
Check out their website before you go to double-check if they are open and what exhibits are currently on.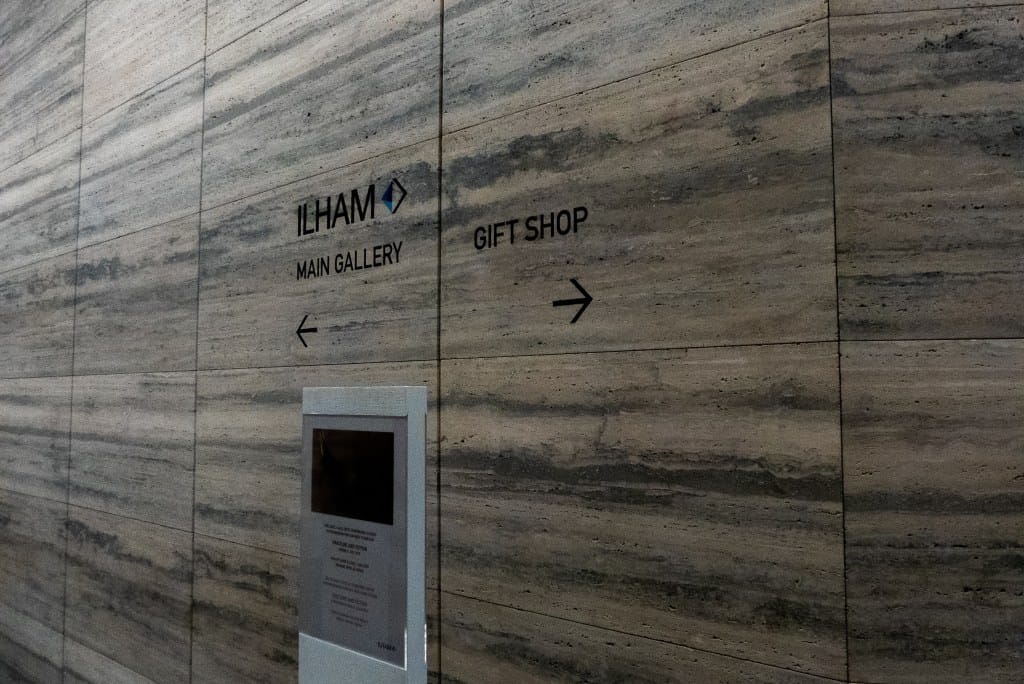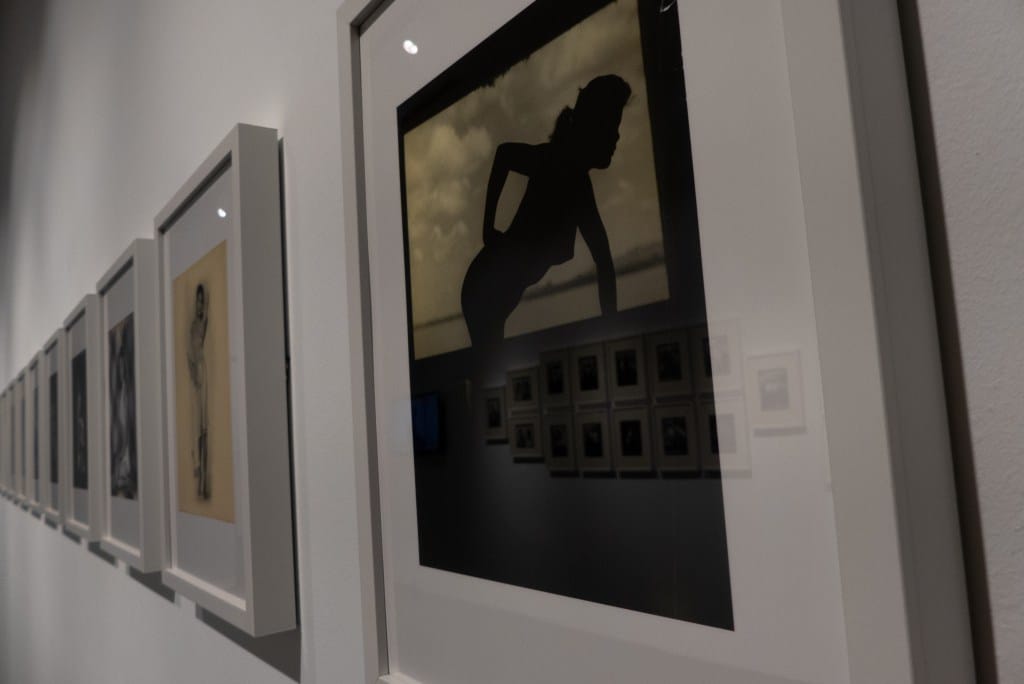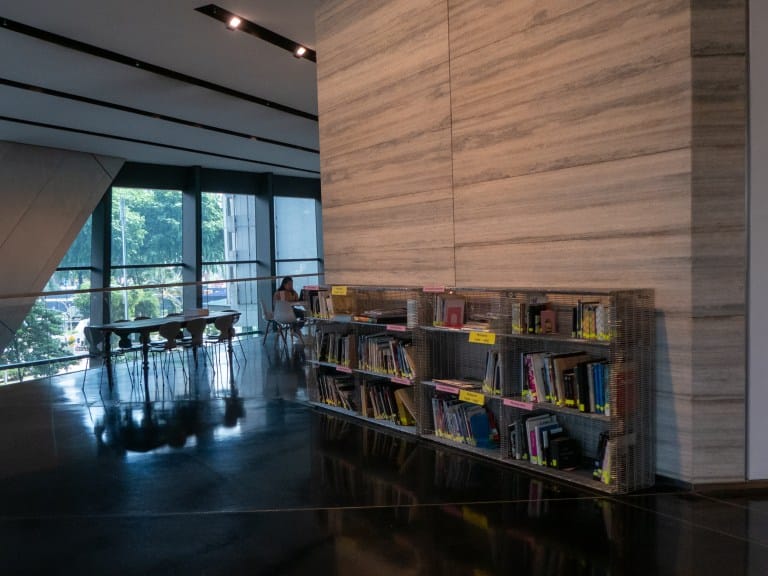 CE LA VIE
Ce la Vie is a lounge and bar located on the 37th floor of the Ilham tower. It is accessible via the elevators that lead to the Element Hotel. The bar is relatively expensive with prices for cocktails ranging from RM45 (≈ 9,70€) to RM55 (≈ 11,85€) and RM33 (≈ 7,10€) for a bottled beer. Food is served from 18:00 to 11:00 pm. The menu offers sushi as well as a variety of fusion food. You can find a full price list here.
The bar has beautiful views of the Kuala Lumpur skyline with an outdoor terrace for seating. There is a dress code enforced. Click here for more information.
CONVENIENCE STORE
Next to the hotel entrance, there is a small myNEWS.com convenience store. It can be easy to overlook because it is hidden away in a corner. Here you can buy late-night snacks, drinks and some basic necessities, although no alcohol.
Keep it in mind in case you ever get hungry in the evening and are too lazy to walk all the way to The Intermark or up the road towards KLCC Park.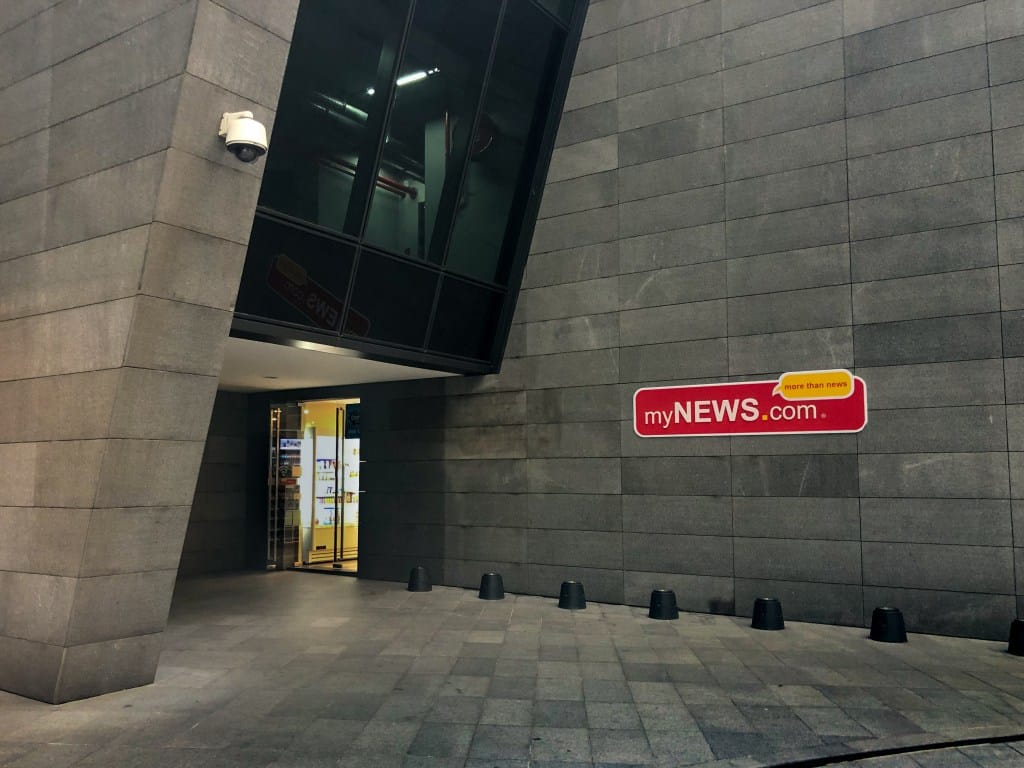 WHAT MAKES THE ELEMENT HOTEL IN KUALA LUMPUR ECO-FRIENDLY?
The Element Hotel (and Ilham tower) are Green Building Index certified. Their practices of harvesting rainwater and monitoring indoor air quality and CO2 add to their eco-friendly reputation.
The lights installed throughout the hotel are all energy-efficient LEDs and they avoid the use of plastic bottles. Every room in the hotel is equipped with a filtered faucet that provides fresh drinking water. This was by far my favourite feature in the hotel as it completely eliminated the need for buying water bottles and provided me with water whenever I needed it.
Especially in countries where the tap water is not drinkable buying and then carrying water is a hassle. Rather than providing guests with plastic bottles every day the choice to install a permanent tap is much more convenient and truly what makes the Element Hotel one of the most eco-friendly hotels in Kuala Lumpur.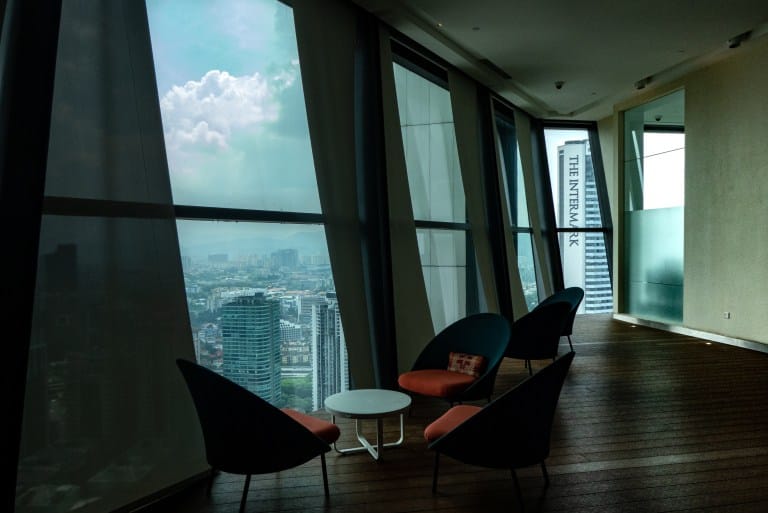 CONCLUSION: WHAT CAN THE ELEMENT HOTEL IN KUALA LUMPUR DO TO TRULY BECOME ECO-FRIENDLY?
The Element Hotel may just be Kuala Lumpur's best new eco-friendly hotel and a home for your next trip to KL. Its location in the heart of KLCC and with convenient public transport connections makes it easy to reach all the spots in Kuala Lumpur you might want to see. The hotel is modern and brand-new with great amenities such as a large pool with a fantastic view, a gym and laundry services.
The only thing that could be improved in my opinion is actually offering the advertised fitness classes and other services. I hope things like this will come along as the hotel is in existence longer.
Furthermore, the installation of an electric system that requires a key card for electricity would strengthen the hotel's eco-friendly reputation as one of the top hotels in Kuala Lumpur.
I can definitely recommend staying here.
Planning your itinerary for KL? Check out these 19 things you can do in the city and 6 you should avoid.
Not sure if the Element Hotel is for you? The Somerset Ampang Park Hotel is just around the corner, click here to find out more.
My most important travel tips and resources
Book your flights
Skyscanner is the best website for finding cheap flights since it works like a search engine so you can find the best deals across all airlines.

Book hotels and hostels
• Booking.com: Best world-wide
• Agoda: Best in South East Asia
• Hostelworld: Best for hostels

Book tours, transport and rental cars
•Viator: The best place to book tours, day trips and excursions for al budgets
•12Go: Great for ferries, trains, transfers and buses in South East Asia
•Discover Cars: Best deals for rental cars around the word

Get travel insurance
Every traveller needs travel insurance and I mean every single one. SafetyWing covers you in case of injury, illness or worse and they've got your back if your bag is stolen, flights are cancelled or in case of a natural disaster.

Pay abroad
Ask any traveller, Wise is the best choice when it comes to sending money abroad. They've always got the best exchange rates, lowest fees and their visa card is great for getting cash out or paying abroad.

Things every traveller needs:
➼ Osprey Farpoint 70 Backpack
Detachable daypack, ultra-light, durable and free repairs for life. There's a reason why so many backpackers have this bag.
➼ Packing Cubes
Packing cubes are a gamer changer, keeping your luggage organised and providing tons of extra space.
➼ Power bank
There is nothing worse than running out of battery on an overnight bus journey or a long flight. With a powerbank you can charge your eletronics on the go and make sure you're always connected.
➼ Micro-fibre towel
These lightweight towels are foldable, fast-drying and so useful when you're travelling.

➼ You can find 15 more things every traveller needs here. Some might be a bit controversial but I warned you!
Did I miss anything?
If you have any questions or feel like something is missing from this post please leave a comment below or contact me.