Doing a tour at the Fremantle Prison is an absolute must when visiting Perth. It's the perfect afternoon activity that combines history and a unique location with an interactive experience. This is definitely not a traditional museum and even if you usually don't enjoy historic sites this one will not disappoint.
Make sure to put Fremantle Prison on your bucket list for visiting Perth.
While there are quite a lot of tour options to choose from the Behind Bars Tour gives you a great insight into what life in this prison used to be like. Keep reading to find out exactly why you should choose this tour when you visit the Fremantle Prison and what to expect when you go.
This post may contain affiliate links, which means we'll receive a commission if you purchase through our links, at no extra cost to you. This helps us keep Guide your Travel free and provide high-quality content for you. Please read the full disclaimer for more information.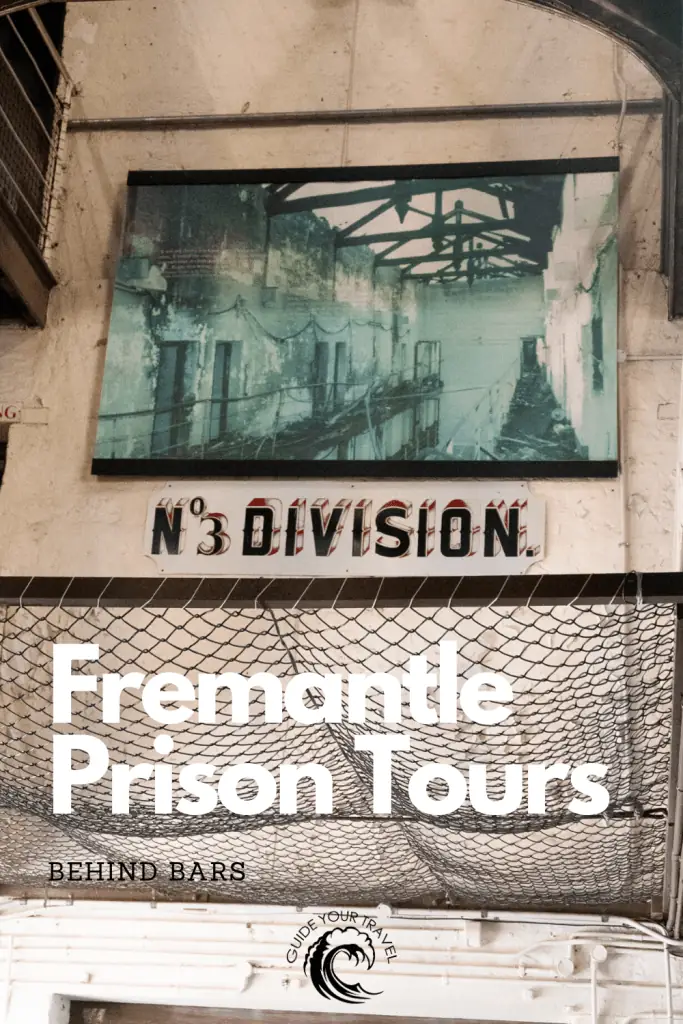 FREMANTLE PRISON
Construction of the prison began in 1850 and carried on until 1859 when the initial buildings were completed. Since then the prison has undergone numerous alterations and renovations, many of which were conserved and can be seen by visitors today. The first convicts arrived at the Fremantle Prison in 1855. It was never a peaceful location. Uprisings, hangings, murder and extreme levels of discrimination were a norm at the prison largely due to the horrific treatment of indigenous inmates.
The prison had both male and female inmates and acted as a maximum security facility. There are numerous escape stories from over the years, some of which were mentioned during the tour. Read some of them here.
The Fremantle Prison is Western Australia's only world heritage-listed building. It became a tourist attraction in 1991 when it was officially closed as a penitentiary. Since then restoration works have made it possible for the prison to become a wedding and event location and, of course, act as a museum and educational site for visitors.
It is one of the largest historic prisons in the world.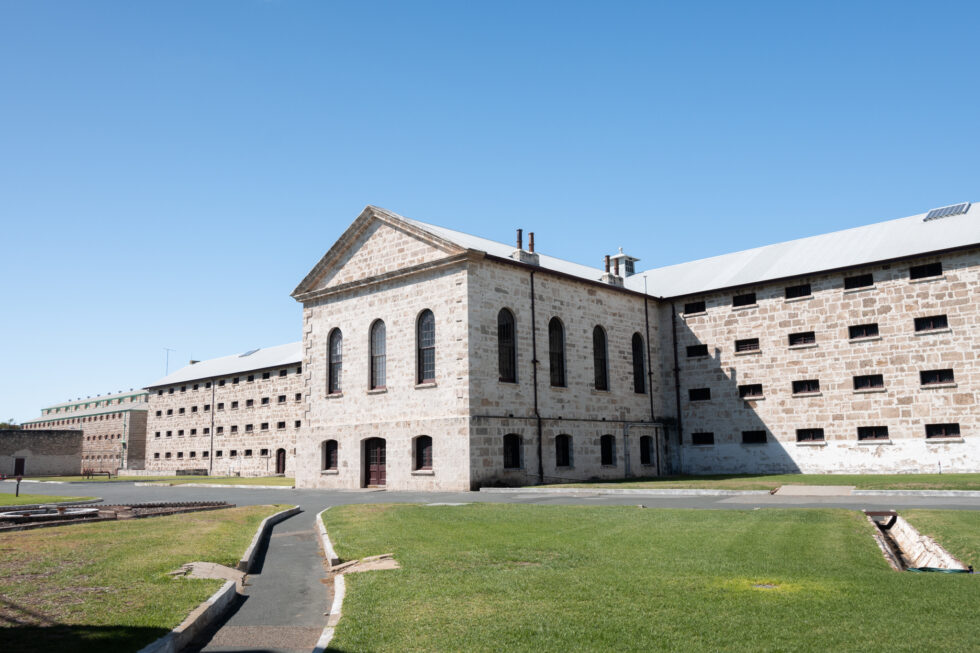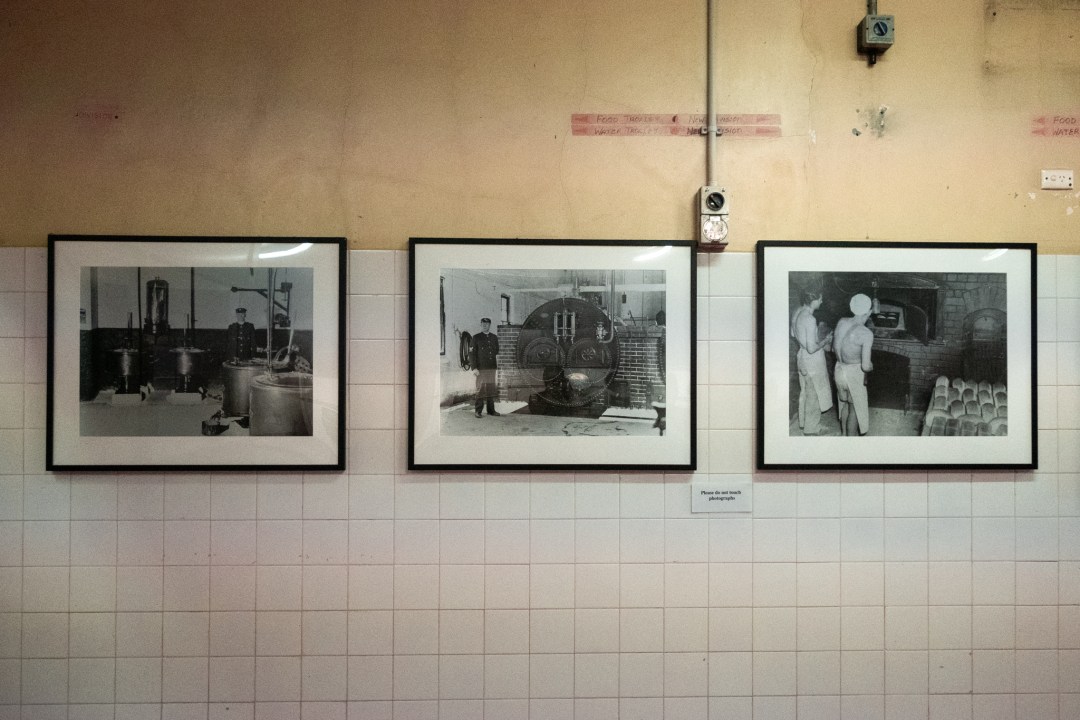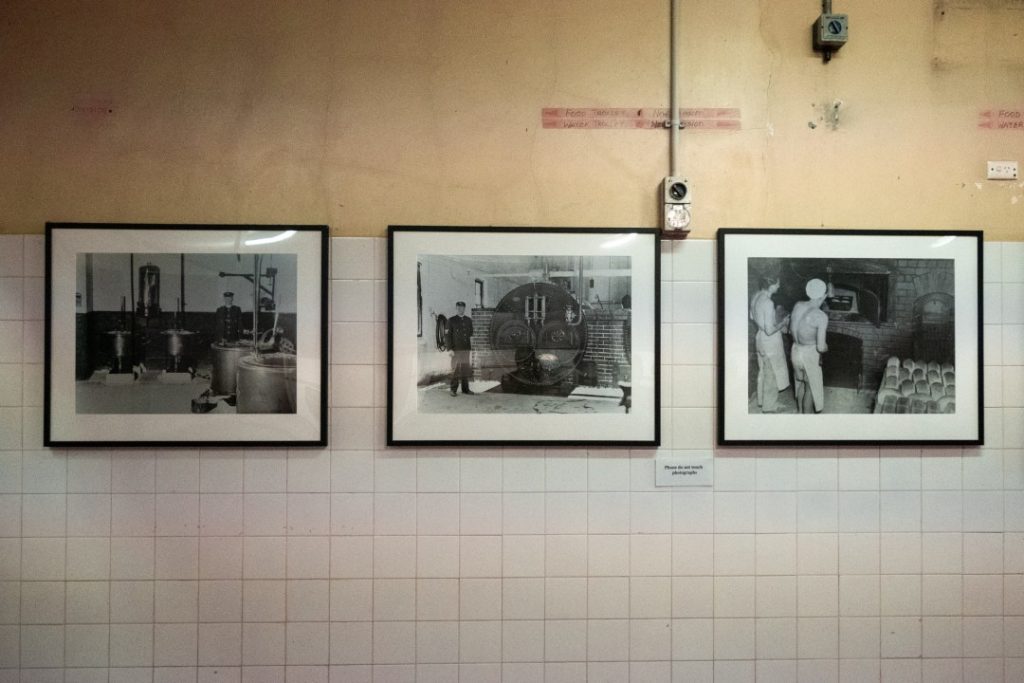 CAN YOU VISIT THE FREMANTLE PRISON WITHOUT A TOUR?
The main part of the prison is only accessible via the paid tours such as the Behind Bars Tour described in this post. However, you can visit the Gatehouse which is the prison's entrance building for free and without a tour. It is not very large but still nice to see if you don't want to commit to paying for a tour. This area includes the visitor's centre, the prison gallery and museum, a little tourist shop and a cafe.
However, you won't be able to access any of the cells or prison buildings without a guided tour. The prison complex is very large and it's definitely worth seeing.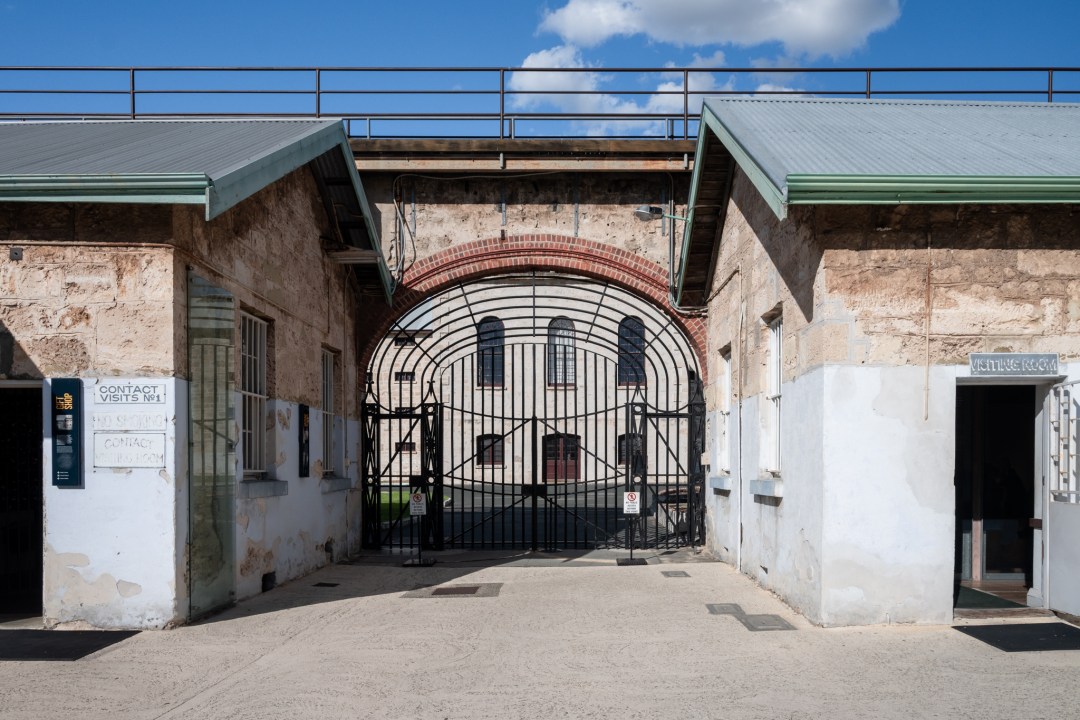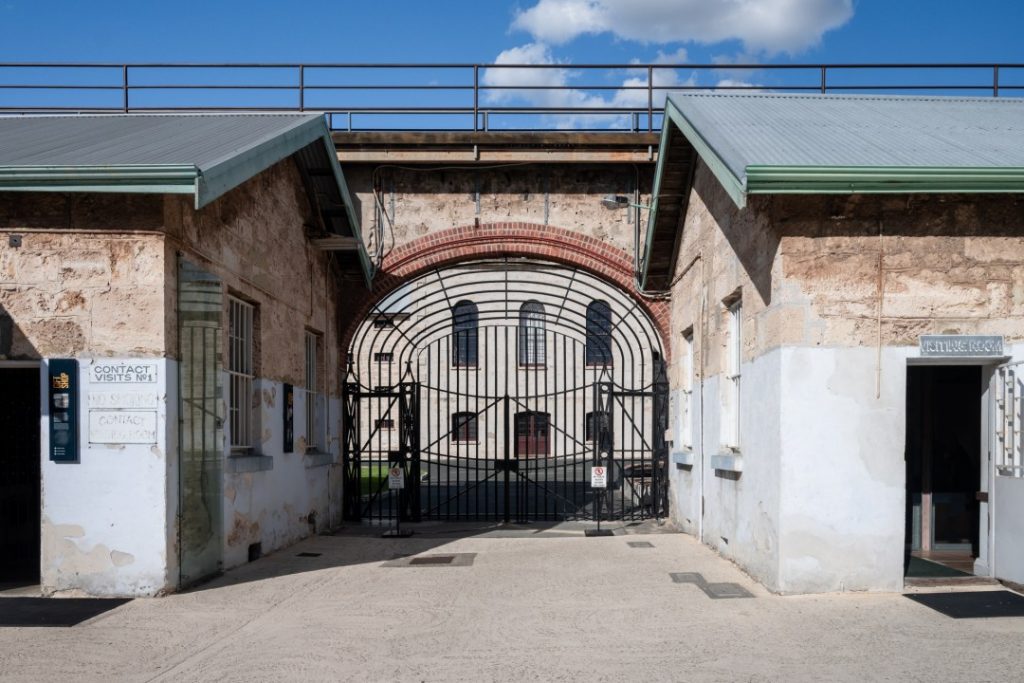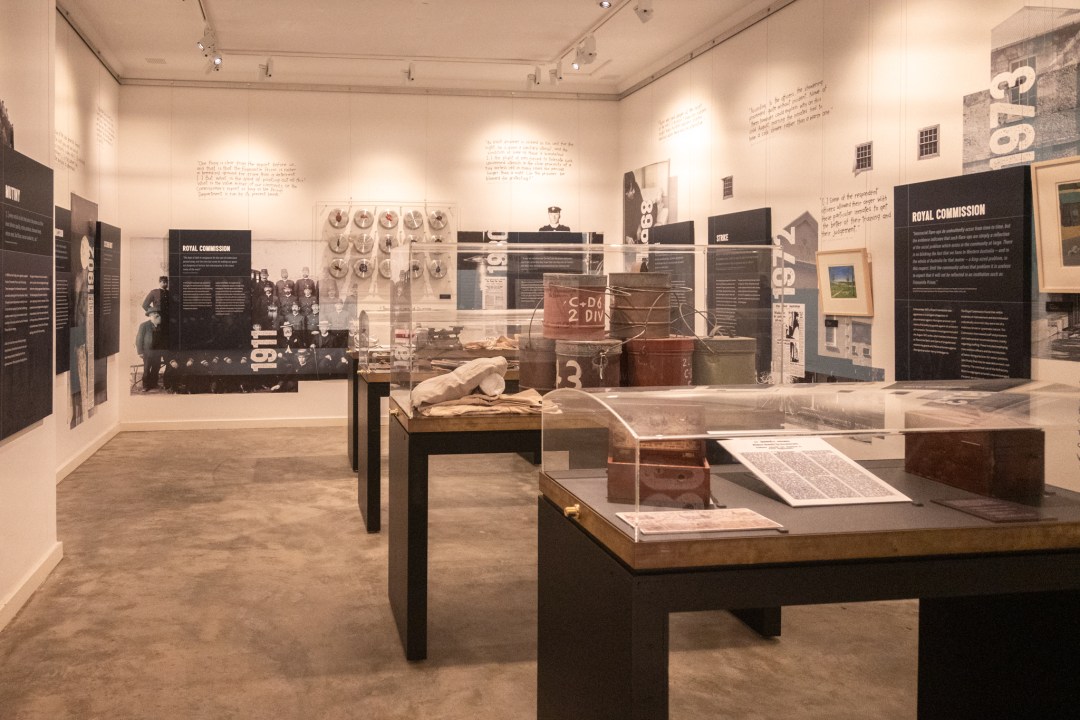 THE BEHIND BARS TOUR
The Behind Bars Tour aims to give you an insight into prison life. It guides you through the prison as if you were an inmate yourself and shows you all parts of a prisoner's daily routine. By showcasing different time periods visitors can truly see how the prison changed over the years and what convicts were subject to.
Most of the tour takes place in the cellblocks and you get to see the prison kitchen, recreational areas, cells and yards. You can see both the male and female prison facilities as well as the areas of racial segregation.
This tour also takes you to the execution chambers of the prison where many inmates were hanged over the years. It is definitely not for the faint of heart, however, you can choose to opt-out of seeing these places if you wish.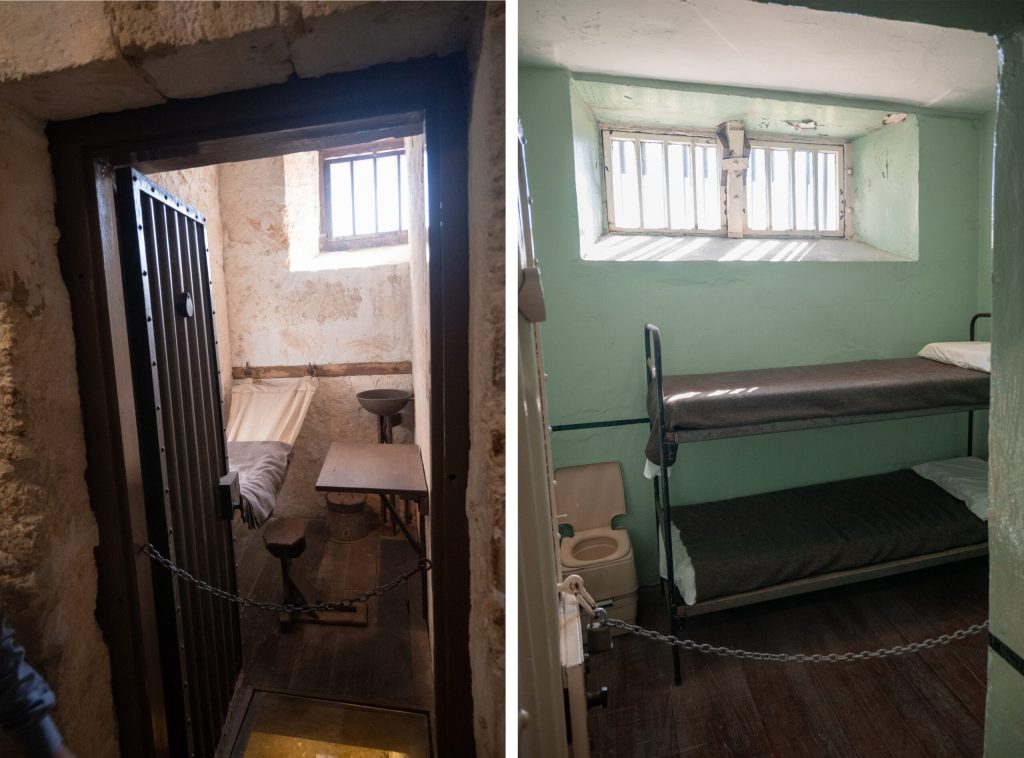 HOW MUCH ARE THE TICKETS?
A regular adult ticket for the Behind Bars Tour costs 22 AUD (~ €13). A concession ticket or a group ticket for more than 10 people costs 19 AUD (~ €11.30). A ticket for children under 15 years old costs only 12 AUD (~ €7). Family tickets are available for 62 AUD (~ €37) which includes 2 adults and 3 children.
If you show a valid student ID you can get a student discount so you only have to pay 10 AUD (~ €6) for a ticket.
There are combination tickets available for multiple tours which will make prices cheaper. Check the prison's website for more information.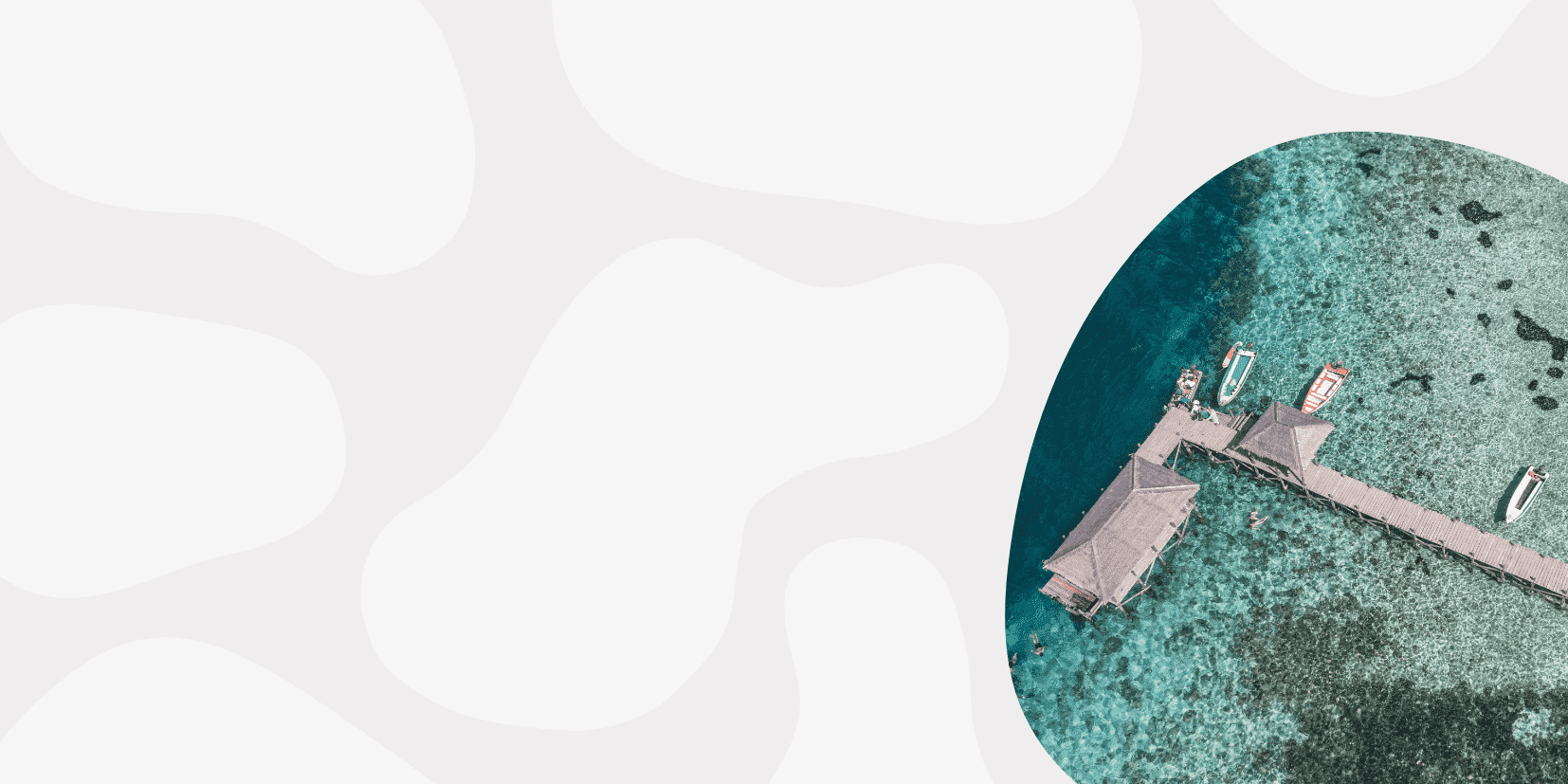 Let me save you time and effort when you're travel planning!

➼ Best travel insurance? SafetyWing
➼ Best place to find cheap flights? Skyscanner
➼ Best bank & credit card for travellers? Wise
➼ Best travel backpack? Osprey Farpoint 70
SHOULD YOU BOOK IN ADVANCE?
It's usually sufficient to book a tour at the Fremantle Prison a few days in advance. You can also book tickets on arrival, however, since tour spaces are limited you might not be able to get on the tour you want. Try to book online if you're visiting on a weekend since the tours will be significantly more popular then. Usually, it's harder to get tickets for the afternoon tours than the morning options.
If you want to visit the prison on a specific day with a time constraint then book your tickets online or over the phone in advance.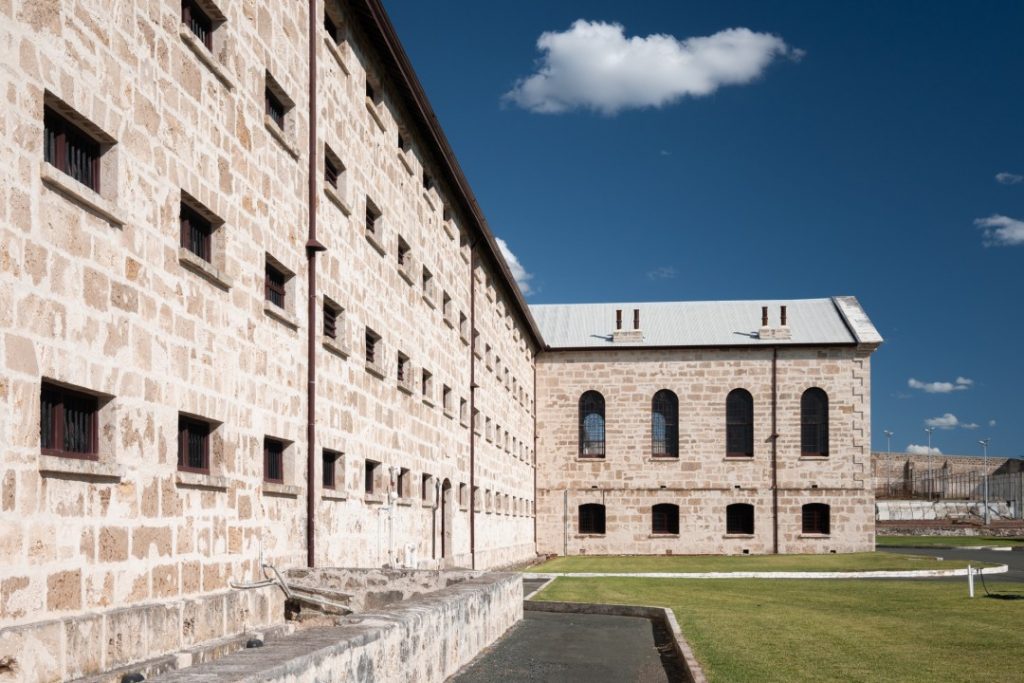 WHEN DO THE BEHIND BARS TOURS RUN?
The Behind Bars tour runs every hour from 10:30 AM to 4:30 PM. The prison is closed on Good Friday and Christmas Day.
HOW LONG ARE THE FREMANTLE PRISON TOURS?
The Behind Bars tour lasts for around 1 hour and 15 minutes.
WHAT TO BRING
The prison offers lockers where you can leave any items and bags that you do not want to take with you into the prison. This is optional, however. You should definitely bring your camera on the tour as well as a water bottle. Anything else is not really necessary to bring.
WHAT'S THE BEST WEATHER TO GO?
The majority of this tour takes place inside, although there are some parts where you will be standing in the various prison yards. While it is still enjoyable to do this tour during a rainy day it will be a better experience when the weather is dry so you can take a better look at the outside areas of the prison.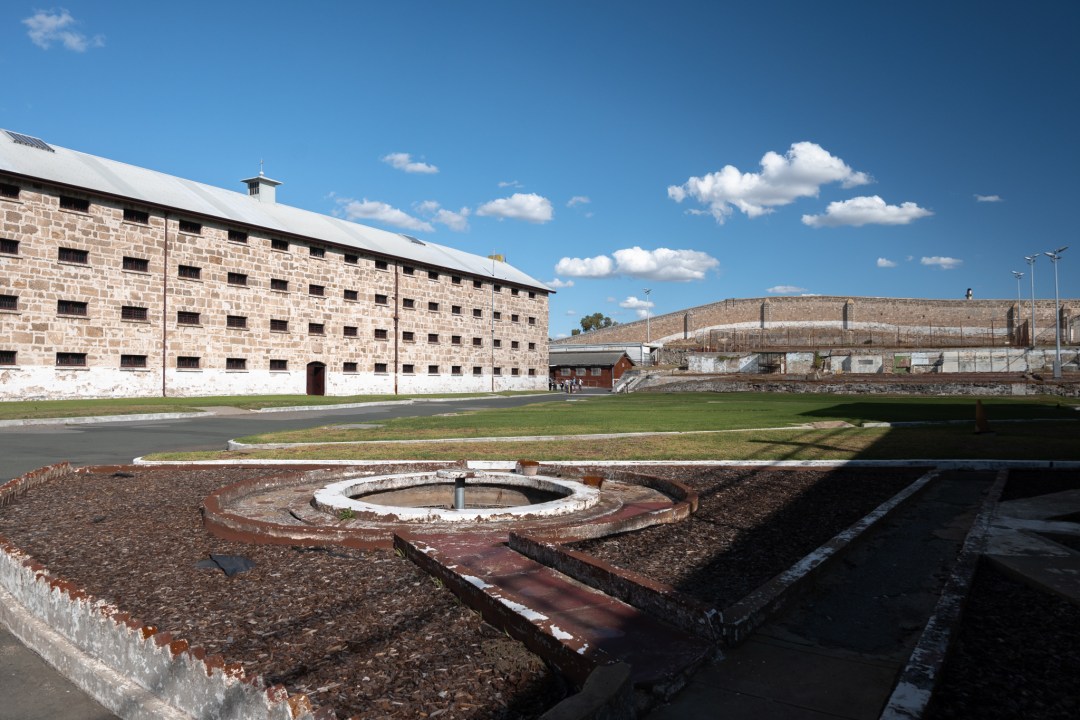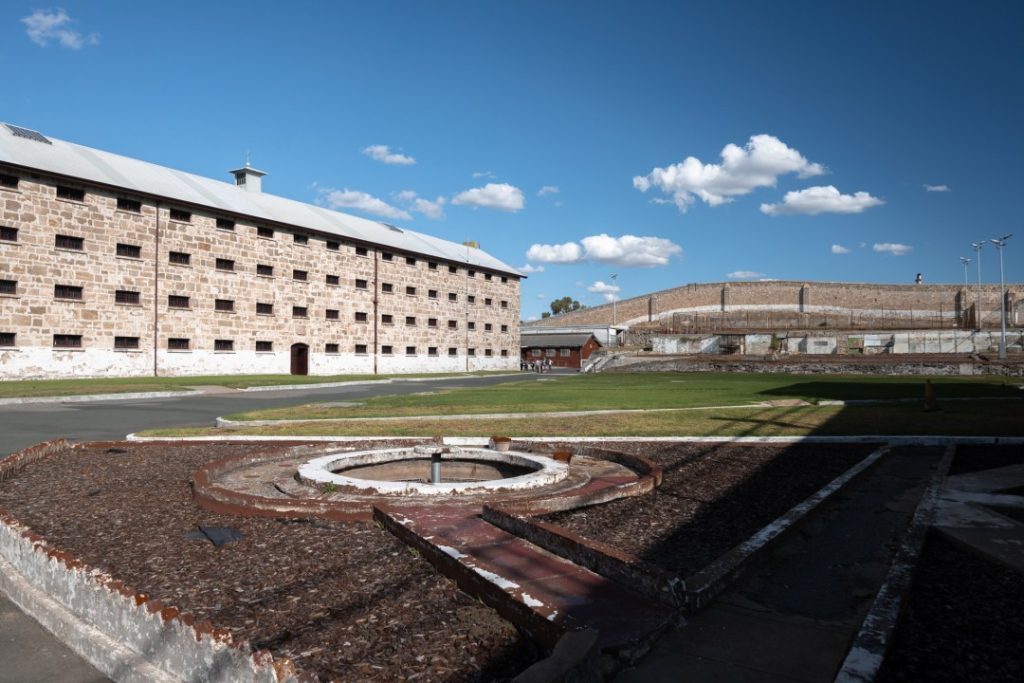 ACCESSIBILITY
The Behind Bars tour is 100% wheelchair accessible.


MY EXPERIENCE: THE FREMANTLE PRISON BEHIND BARS TOUR
At the beginning of the tour, you are welcomed at the reception of the prison where inmates would first arrive and be registered. You are lead through the prison showers, the kitchen and offices which were all conserved to show exactly what prison life was like. With original artefacts such as cooking equipment or office documents, this area was really interesting in my opinion. There are little gadgets such as original soundscapes from the dining hall which make the experience truly come alive.
Next, you get to see two different prison yards where the inmates spent most of their time. In the past, these yards were racially segregated and it was powerful to see the paintings made by aboriginal inmates who were often incarcerated unfairly.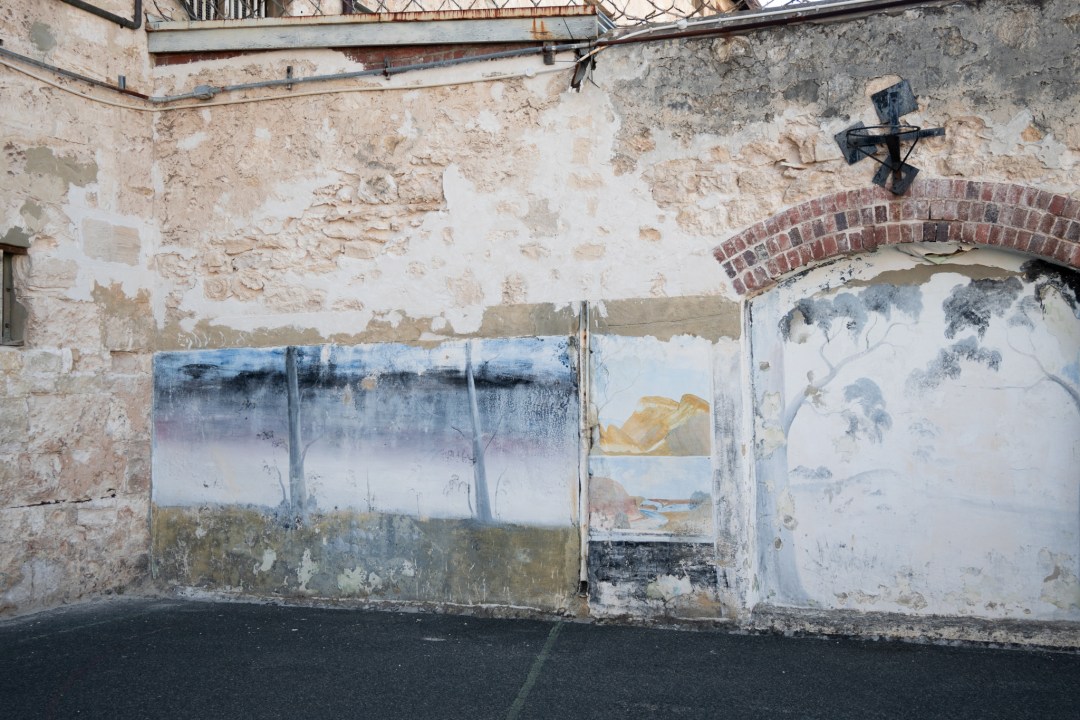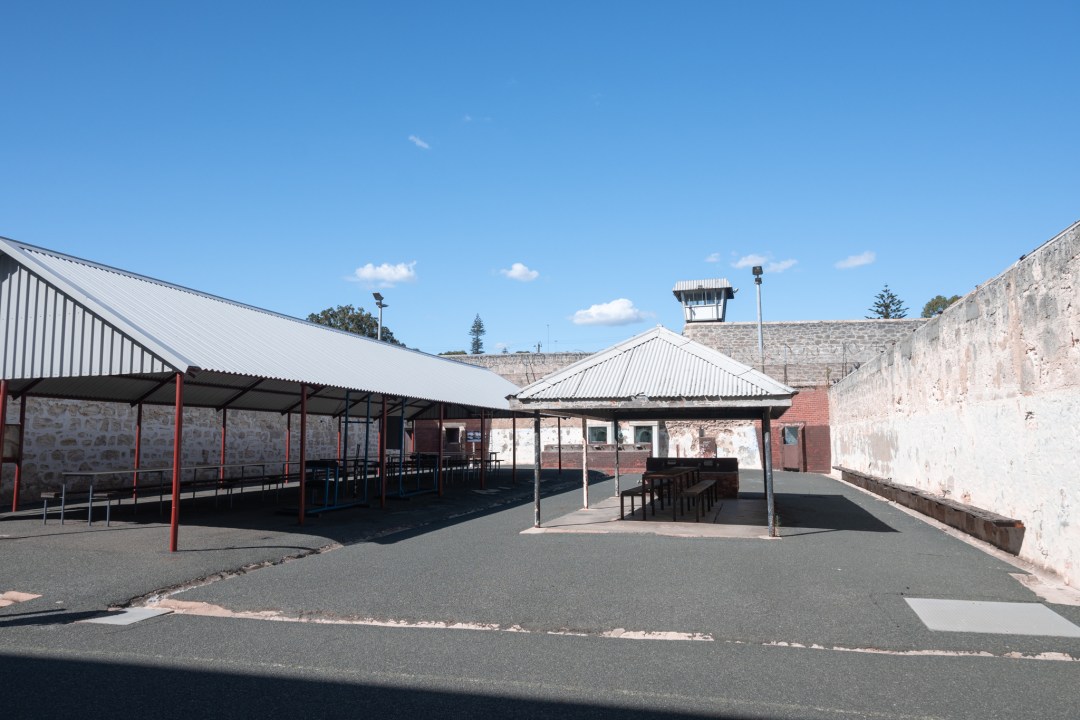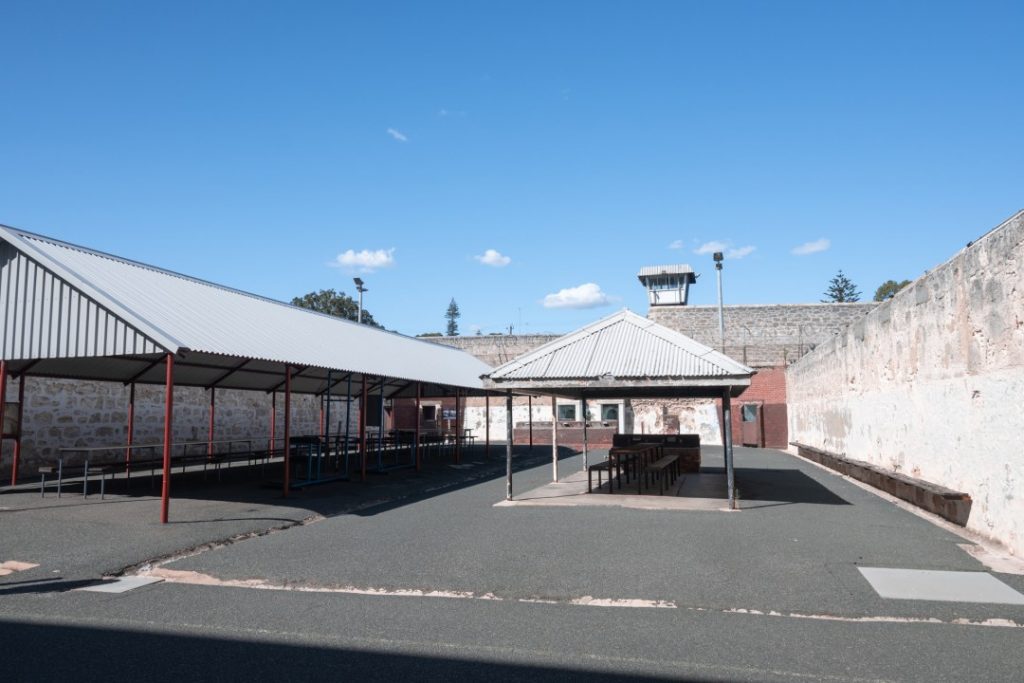 THE CELLBLOCK
After seeing the yards we were lead into the cellblock itself and could look at a variety of cells from different points in time. It was fascinating to see how these cells changed over time. Some only had a makeshift hammock while others were equipped with TVs, toasters and even bathrooms.
The tour guide was very knowledgable and did their best to engage the audience by asking questions and giving small interactive tasks. The stories of prison uprisings and how they were started were especially popular.
One of the most fascinating parts of this tour were the paintings in many of the cells in my opinion. Some inmates were allowed to paint the interior of their cells and the artwork was stunningly beautiful but also disturbing. Again I appreciated the acknowledgement of the suffering of aboriginal inmates.
The tour lead its visitors to the execution rooms of the prison at which point we had the choice to opt-out and skip this part. It was a disturbing experience but conducted in a respectful and educational manner.
Afterwards, we were lead to a more modern cellblock as well as the prison cinema which showed videoclips of actual prisoners exercising in the room. This was another favourite of mine as it gave you real-life impressions to take away from the experience.
Lastly, we visited the women's quarters of the prison. It was shocking to see the differences between male and female treatment at the time. Again, I was pleasantly surprised at how the tour made sure to highlight these disparities.
The tour ended at the prison courtyard where visitors could see the impressive exterior of the cellblocks and chapel.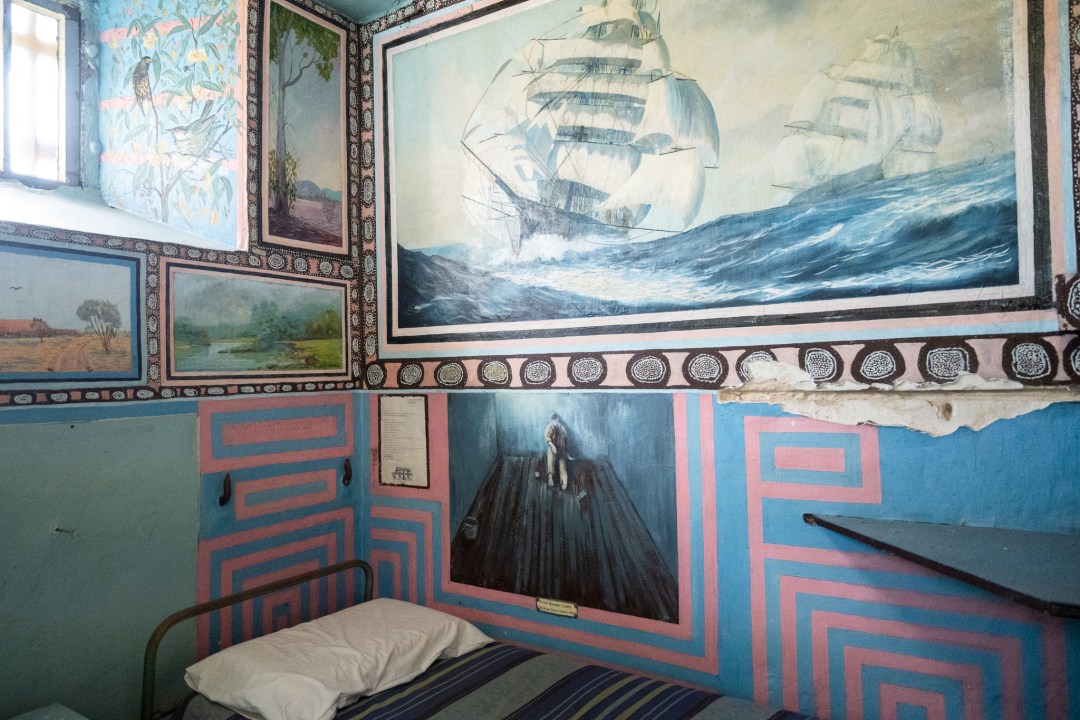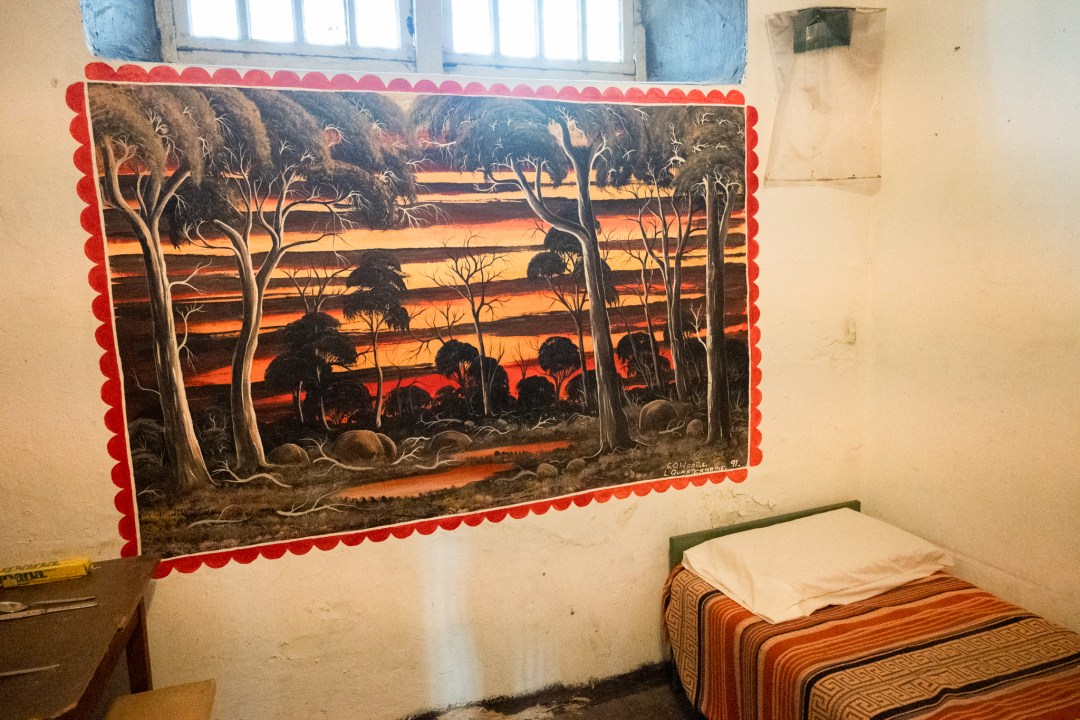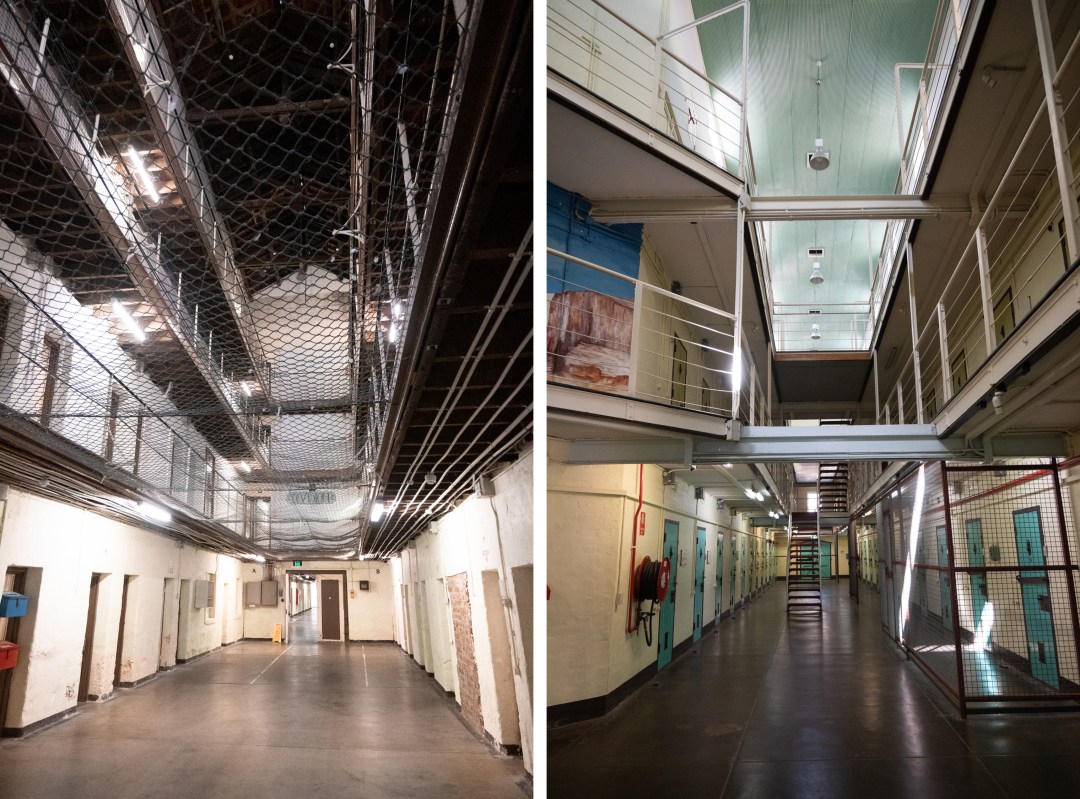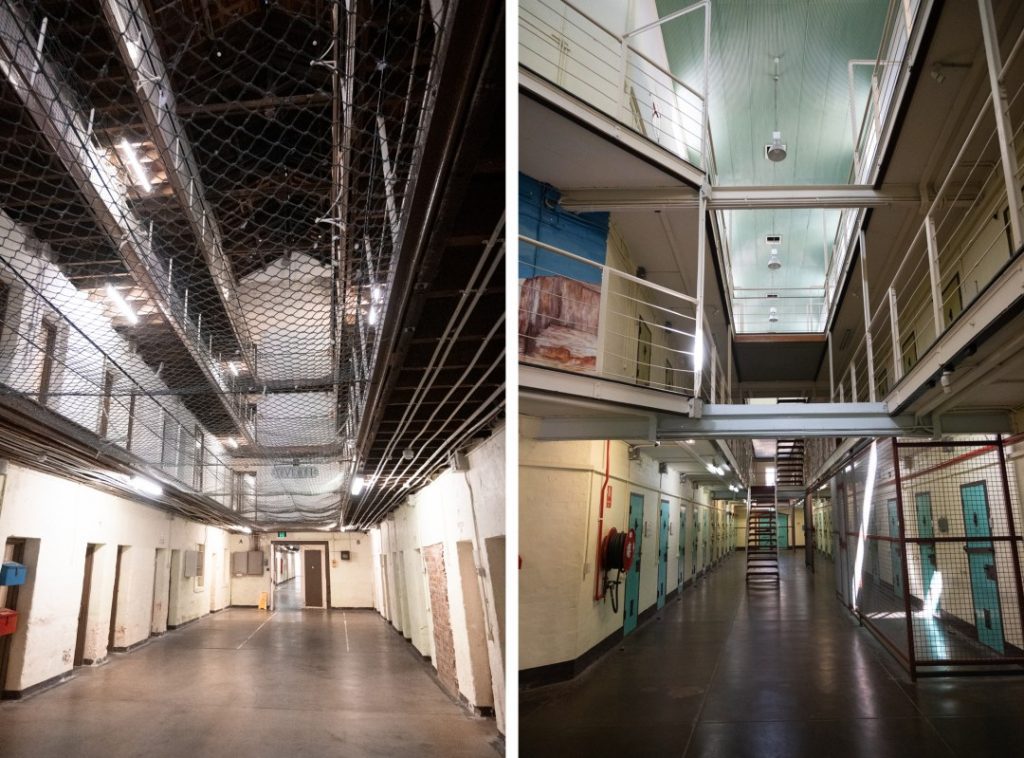 OTHER TOURS AT THE PRISON
If you want to see more of the prison you can opt to take other tours while you are there. These include the Convict Prison Tour which focuses on individual prisoners' stories and the prison's history or the True Crime Tour which highlights escape stories and legendary inmates. Lastly, the prison offers special Tunnels and Torchlight Tours which let you visit the prison's impressive tunnel system or see the facility at night.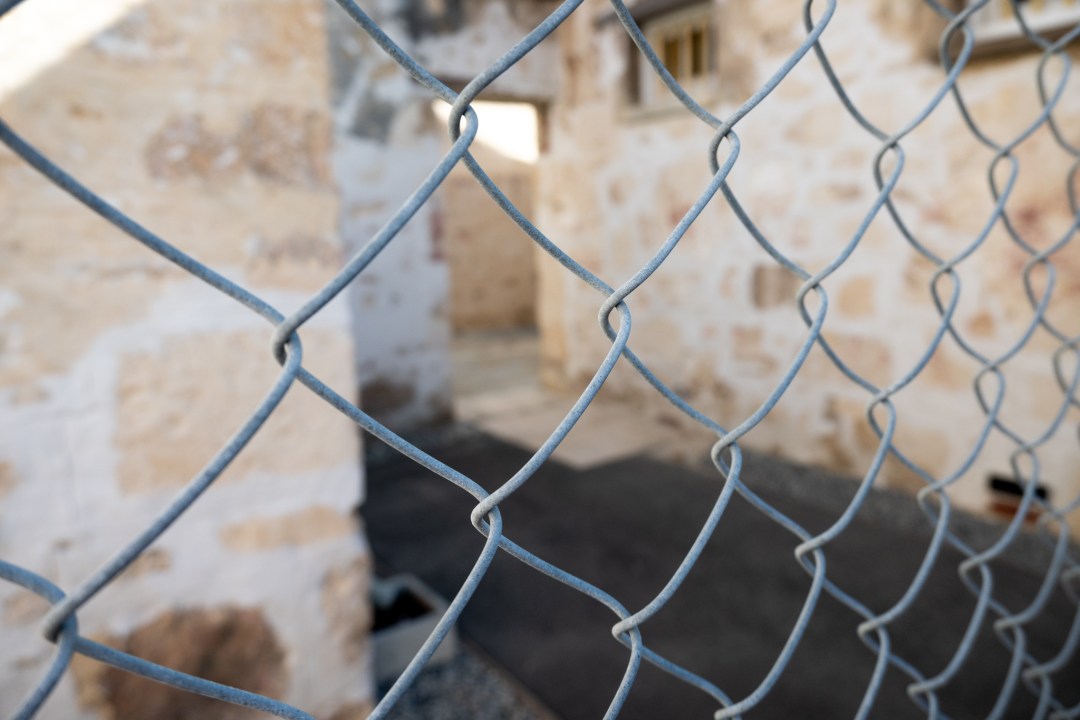 WHAT TO DO AFTER THE TOUR
If you haven't done a lot of exploring yet you need to see more of Fremantle. This little town may or may not be the best part of Perth and there is so much to do. Don't miss out!
If you've already seen Fremantle why not check out Rottnest Island? Find our complete backpacker's guide here.
Camping in Australia? Find out all you need to know here.
My most important travel tips and resources
Book your flights
Skyscanner is the best website for finding cheap flights since it works like a search engine so you can find the best deals across all airlines.

Book hotels and hostels
• Booking.com: Best world-wide
• Agoda: Best in South East Asia
• Hostelworld: Best for hostels

Book tours, transport and rental cars
•Viator: The best place to book tours, day trips and excursions for al budgets
•12Go: Great for ferries, trains, transfers and buses in South East Asia
•Discover Cars: Best deals for rental cars around the word

Get travel insurance
Every traveller needs travel insurance and I mean every single one. SafetyWing covers you in case of injury, illness or worse and they've got your back if your bag is stolen, flights are cancelled or in case of a natural disaster.

Pay abroad
Ask any traveller, Wise is the best choice when it comes to sending money abroad. They've always got the best exchange rates, lowest fees and their visa card is great for getting cash out or paying abroad.

Things every traveller needs:
➼ Osprey Farpoint 70 Backpack
Detachable daypack, ultra-light, durable and free repairs for life. There's a reason why so many backpackers have this bag.
➼ Packing Cubes
Packing cubes are a gamer changer, keeping your luggage organised and providing tons of extra space.
➼ Power bank
There is nothing worse than running out of battery on an overnight bus journey or a long flight. With a powerbank you can charge your eletronics on the go and make sure you're always connected.
➼ Micro-fibre towel
These lightweight towels are foldable, fast-drying and so useful when you're travelling.

➼ You can find 15 more things every traveller needs here. Some might be a bit controversial but I warned you!
Did I miss anything?
If you have any questions or feel like something is missing from this post please leave a comment below or contact me.