If you're trying to travel on a budget and are wondering how much a camping trip to France will cost you then this is the perfect post for you. There is a lot to see in France and it's a great country for a road trip. Since it's not the cheapest many people like to go camping on their France road trip to keep their budgets small. You'll rarely have trouble finding a campsite and the majority of tourist attractions are easily accessible by car.
France has an amazing variety of landscapes and places of interest. You could enjoy the mountains of the north, the incredible Côte Azure and its crystal clear waters, the warm south and the beautiful rough coastline in the West. Then, of course, there are the larger cities like Paris, Marseilles or Lyon which are not to be missed.
If camping is not for you and you'd prefer staying in a hotel you can still have an amazing road trip through France. However, your expenses per night will be significantly higher which you need to keep in mind. As a backpacker or budget traveller, the cheapest way to see France is if you're camping.
This post may contain affiliate links, which means we'll receive a commission if you purchase through our links, at no extra cost to you. This helps us keep Guide your Travel free and provide high-quality content for you. Please read the full disclaimer for more information.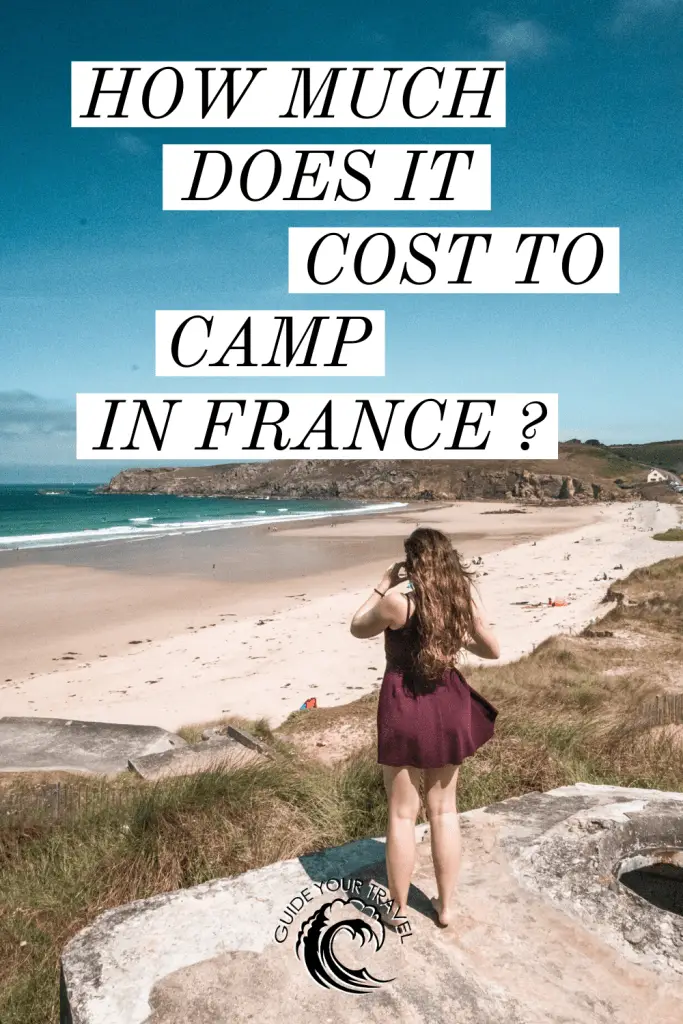 CAN YOU CAMP IN FRANCE WITHOUT A CAR?
This post assumes that you'll be travelling by car on your trip to France. It's the most convenient way to get around and will give you a lot more freedom to decide spontaneously which places you want to see. Of course, you could see a lot of France by train which will still take you to the important places. However, keep in mind that you'll mostly be seeing the larger cities and might miss out on some smaller attractions. If you're worried about cost you'll most likely pay slightly less if you're travelling by train compared to a road trip. This depends highly on how many people you travel with, how far you're intending to drive and whether you have your own car, of course.
If you're two people who have to rent a car it'll be way more expensive than taking a train. If you're a group of 4 or 5 and you have your own car driving will be the cheaper bet. Don't forget you'll have to carry all your camping equipment with you everywhere you go so that will make your trip a lot less comfortable. If you're able to we would highly recommend doing this trip by car.
Top tip: Check out Discover Cars for the best rental car deals.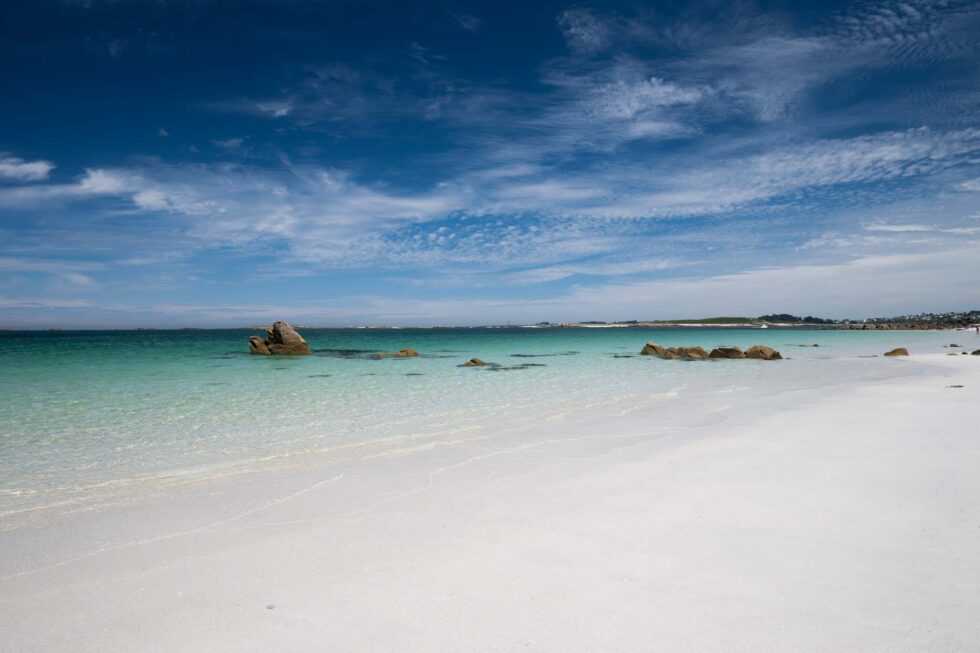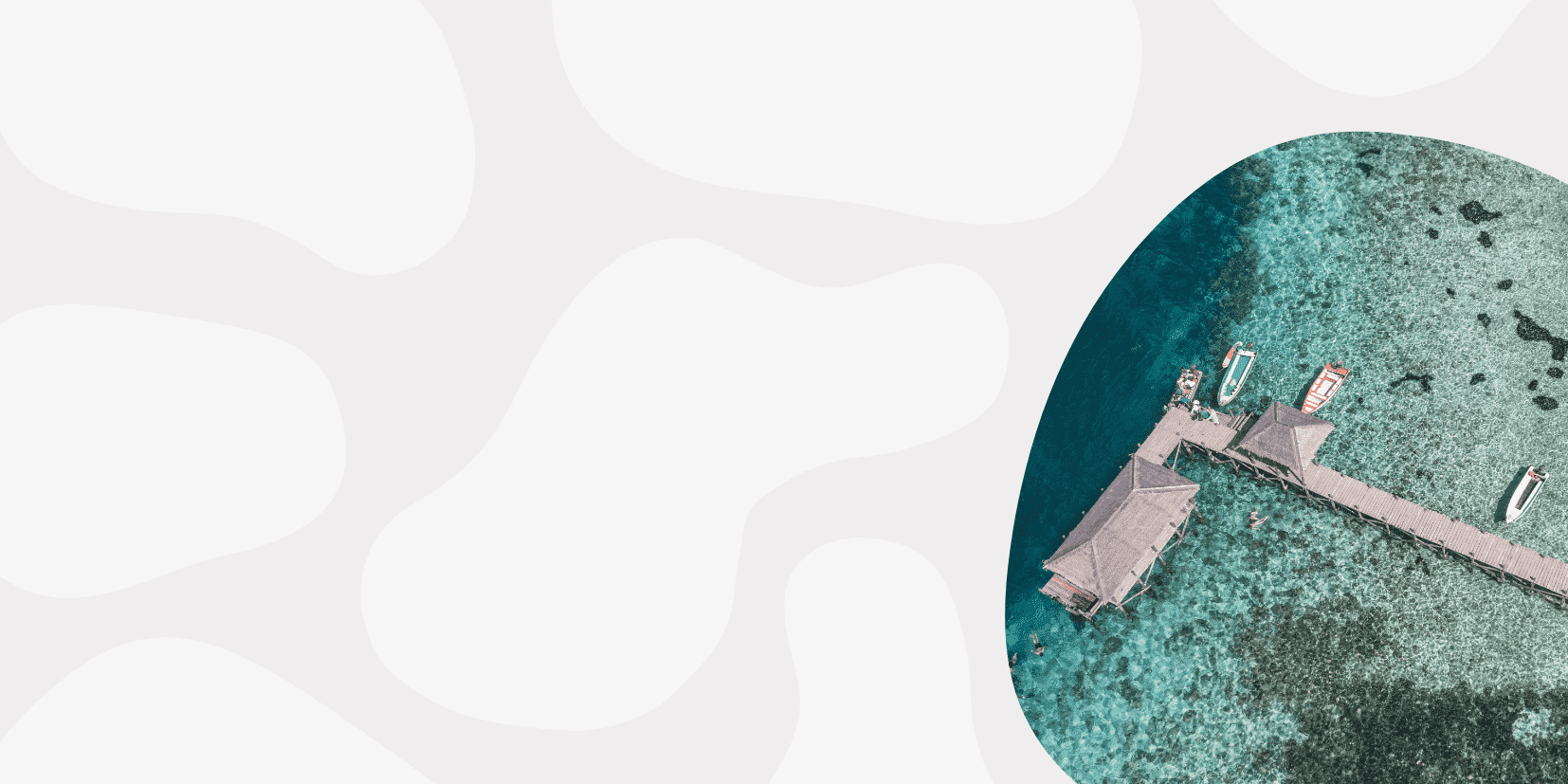 Let me save you time and effort when you're travel planning!

➼ Best travel insurance? SafetyWing
➼ Best place to find cheap flights? Skyscanner
➼ Best bank & credit card for travellers? Wise
➼ Best travel backpack? Osprey Farpoint 70
BEST PLACES TO SEE ON YOUR CAMPING TRIP THROUGH FRANCE
France has a lot to offer. Whether you're looking for beautiful mountain vistas, white-sand beaches or historic landmarks there is something for everyone along the way. Of course, there is Paris and the Palace of Versailles which are incredibly popular with tourists. Make sure you plan your trip well and try to see the main attractions early in the morning to avoid the crowds.
The Côte Azure is the perfect place for a beach vacation but it can be pricey. Head to Brittany and the West coast of France for fewer people but slightly colder weather. One of our favourite places in France is Mont Saint-Michel, one of the most beautiful places in the entire country. Click here to read our complete guide.
The area around Bordeaux is also a great place for your camping trip. You can try some of the best wines in the world even if you're travelling on a budget. Make a stop in Saint-Émilion for some of the best scenery around as well as world-class wines and a rich history.
There is always something to see in France. No matter where you go on your camping trip you won't be bored. If you're not feeling like planning you can always just start driving and stop whenever you feel like it. Sometimes a camping trip is a lot more fun if you have no destination.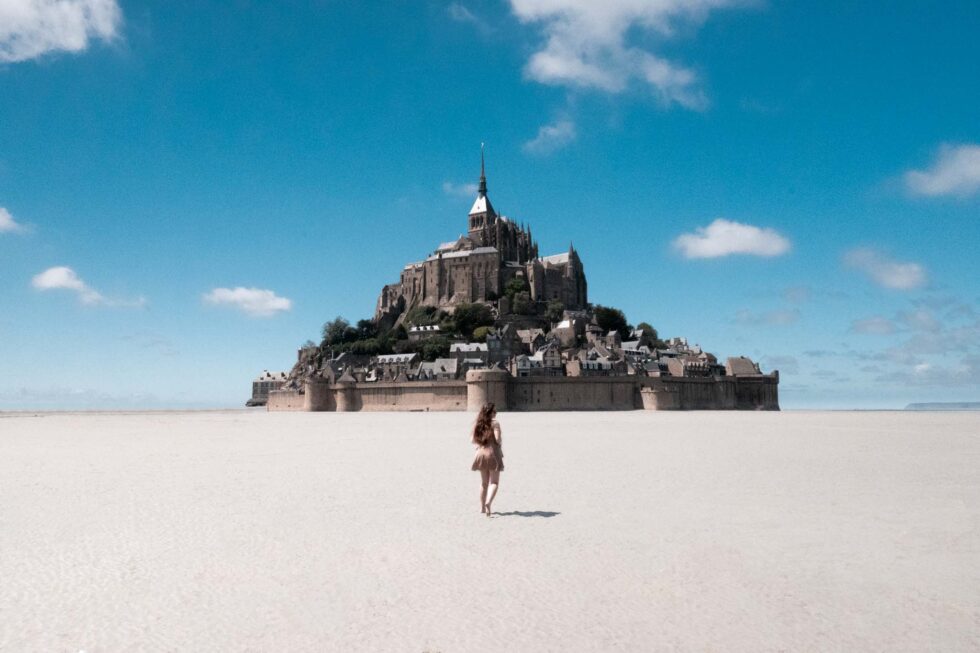 ARE TWO WEEKS ENOUGH TO SEE FRANCE?
Of course, you won't be able to see a lot of France in just two weeks. We used it as a default time frame to make this post a little more clear and straightforward. If you only have two weeks to go camping in France you should have a rough idea which area you want to see and how much you're willing to drive per day. You'll soon notice that changing locations every night and finding new campsites can be time-consuming so you might want to go to only 3-4 places but stay there for a few days. If you can we'd highly recommend taking at least 3-4 weeks or more if possible to truly appreciate the beauty of France.
HOW MUCH IS A CAMPING TRIP THROUGH FRANCE?
If you're driving your biggest expenses on a camping trip through France will be petrol and the campsites you have to pay for per night. Here is a complete list of what you'll be spending on a 2-week camping trip in France.


PETROL
Petrol prices are usually quite high in France compared to other European countries. While the price per litre can carry greatly it tends to be somewhere around €1.50 and €1.70 while diesel will be slightly cheaper. What you'll pay for petrol for a two-week camping trip will depend on the type of car you drive and how far you're going. As a rough estimate you'll be paying anywhere between €300 and €450 for petrol on a two-week trip to France. This calculation assumes your car use around 8 litres/100km and you're filling your tank for a price of €1.50/litre. This means you'll be driving somewhere between 2.000 and 3.300 kilometres on your trip.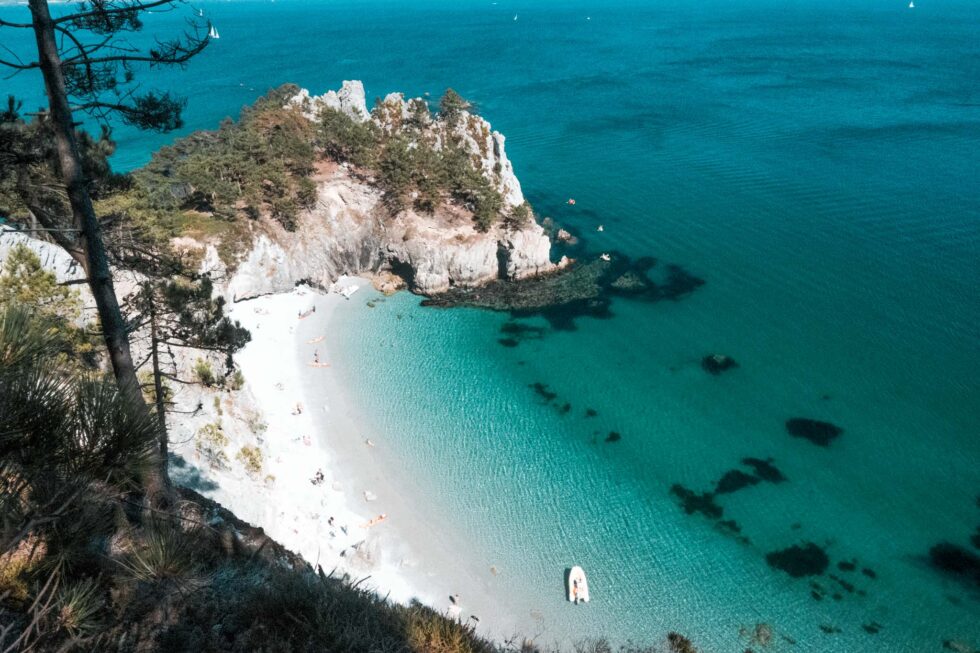 TOLL
You can drive on toll-free roads in France but the modern highways will cost money if you want to use them. While you can use the smaller cross-country roads for free they will take you considerably longer (in some cases twice as long) because you won't be able to go very fast. You'll have to stop at traffic lights frequently and drive through a lot of small towns which can be frustrating. In the end, you'll probably spend more on gas and waste a lot of time. That's why it's advisable to just take the toll roads instead.
Toll prices vary a lot in France. You might be driving through an area with great toll-free roads and end up paying less. Or you'll be somewhere where you need to be on toll roads every single day which will drive up the price. As a rough estimate, you'll be paying somewhere between €50 and €100 for toll for a two-week road trip.
CAMPSITES
Wild camping is prohibited in France and there are very few free campsites around. If you're camping legally you'll have to pay for a campsite per night. It can be tricky to find affordable campsites in France. What you pay per night depends on a few different factors including:
How many stars the campsite has. Is it a luxury place or more budget-friendly?
If you have pets
If you have a car
How large your tent is
If you have a tent or a camping car
If you need electricity
How many people you are
If you want to use some of the amenities of the campsite such as a pool
The cheapest option will be if you're camping alone in a small tent with no car, pets or electricity. With this setup, you'll be able to find campsites in France for as little as €10 per night. However, a car, a larger tent or electricity usage all adds extra costs which can make camping quite expensive. If you're travelling on a budget you should make sure you have a small tent as larger ones cost extra most of the time. Try to make do without paying for electricity and charge your devices in a nearby cafe or restaurant instead. Some campsites also have common rooms where this is possible.
For two people with a small tent, a car and no electricity you'll end up paying around €20 per night depending on where you're camping. Campsites close to large cities and tourist attractions will be considerably more expensive so keep an eye out for more affordable options. In popular tourist spots, you'll easily end up paying €40 per night for two people, a small tent and no electricity which is a huge price difference.
FOOD
Of course, it's cheapest to cook your own food on your camping trip. However, sometimes you just need to try some of the local specialities. Some of our favourite snacks to try in France come from Brittany, the north-western area of the country. Here is a list of must-try dishes on your trip to Brittany.
Assuming you cook food for yourself most days and go out to eat a few times on your trip you should make your budget around €150 per person for two weeks. If you're trying to save money you can definitely get by with less. Also, keep in mind that this doesn't include alcohol which will add another €50 at least.
COOKING GAS
If you're cooking for yourself you'll most likely be using a gas camping cooker. The cartridges will cost you around €10 for a pack of four which should get you through 2 weeks of camping.
ENTRANCE FEES
On a trip to France, you'll want to see all the most interesting places and maybe plan a few activities like a guided tour, a boat trip or a trip to a castle. Most of these attractions will cost you some money which you should factor into your budget. For two weeks you should calculate around €50 as a minimum budget for seeing attractions.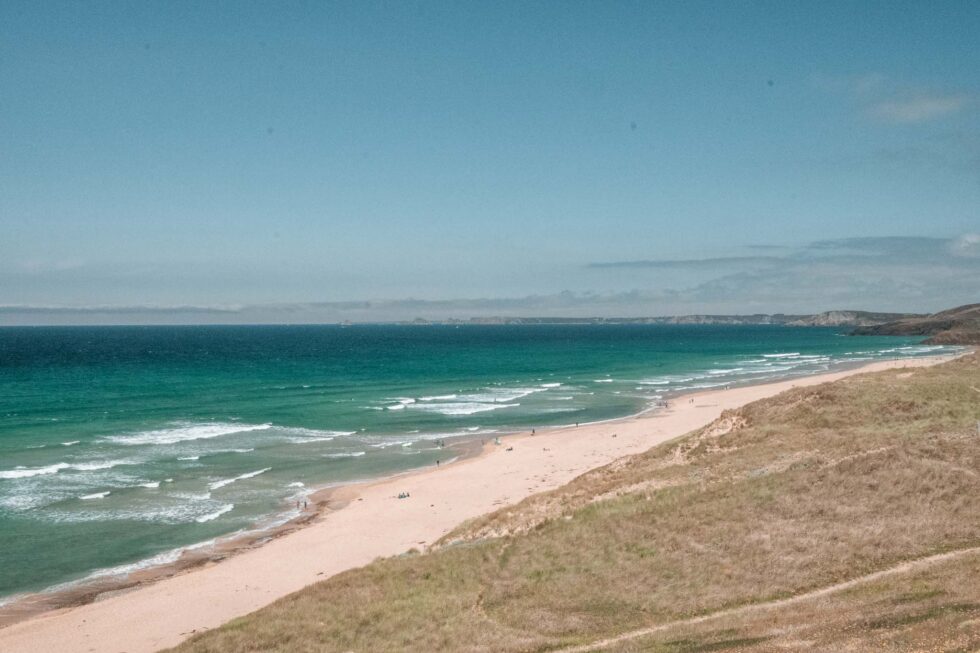 INTERNET
The majority of campsites in France charge for wifi if they have one at all. The smartest thing you can do is buy a local SIM card which will keep you connected and help you plan your trip as you go. Especially if you're driving having lots of mobile data is essential to navigate and look for campsites on the go. The cheapest SIM card for France and the rest of Europe is the FREE SIM card. It comes with 100GB of data per month for only €19.99 (plus a €10 fee for the SIM card) so you can even watch Netflix in the evenings. Click here to find out all you need to know about the FREE SIM card.
MISCELLANEOUS
You never know what might happen on a road trip. Factor in a small amount of money for any unplanned things like a night in a hotel if you can't find a campsite, or a flat tire or really anything that needs to be purchased for your trip. We'd suggest adding around €50 for two weeks.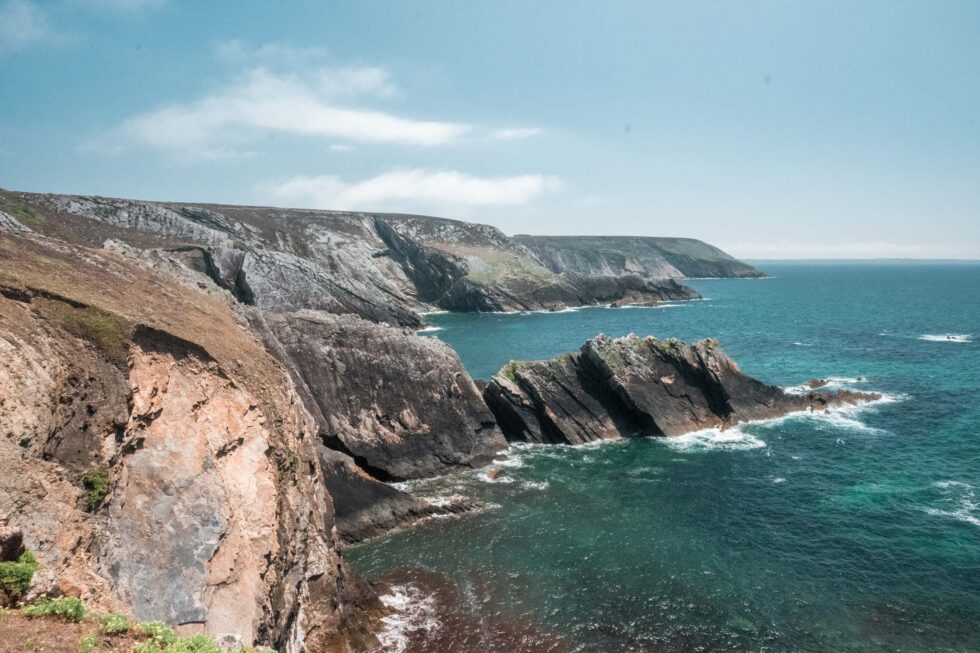 HOW MUCH IS A CAMPING TRIP THROUGH FRANCE TOTAL
Again, it's difficult to give an exact number of what you'll spend on your camping trip to France. Assuming you're two people with a car camping in France for two weeks while trying to save money but still enjoy your trip you should spend around €1200 so €600 per person. If your budget is really tight you could cut this down to around €900 by driving less, seeing fewer attractions and cutting down your food budget.
€350 petrol
€75 toll
€20 x 14 nights camping
€300 food
€10 camping gas
€100 entrance fees
€29.99 SIM card
€50 Miscellaneous
My most important travel tips and resources
Book your flights
Skyscanner is the best website for finding cheap flights since it works like a search engine so you can find the best deals across all airlines.

Book hotels and hostels
• Booking.com: Best world-wide
• Agoda: Best in South East Asia
• Hostelworld: Best for hostels

Book tours, transport and rental cars
•Viator: The best place to book tours, day trips and excursions for al budgets
•12Go: Great for ferries, trains, transfers and buses in South East Asia
•Discover Cars: Best deals for rental cars around the word

Get travel insurance
Every traveller needs travel insurance and I mean every single one. SafetyWing covers you in case of injury, illness or worse and they've got your back if your bag is stolen, flights are cancelled or in case of a natural disaster.

Pay abroad
Ask any traveller, Wise is the best choice when it comes to sending money abroad. They've always got the best exchange rates, lowest fees and their visa card is great for getting cash out or paying abroad.

Things every traveller needs:
➼ Osprey Farpoint 70 Backpack
Detachable daypack, ultra-light, durable and free repairs for life. There's a reason why so many backpackers have this bag.
➼ Packing Cubes
Packing cubes are a gamer changer, keeping your luggage organised and providing tons of extra space.
➼ Power bank
There is nothing worse than running out of battery on an overnight bus journey or a long flight. With a powerbank you can charge your eletronics on the go and make sure you're always connected.
➼ Micro-fibre towel
These lightweight towels are foldable, fast-drying and so useful when you're travelling.

➼ You can find 15 more things every traveller needs here. Some might be a bit controversial but I warned you!
Did I miss anything?
If you have any questions or feel like something is missing from this post please leave a comment below or contact me.