WHY YOU SHOULD START A BLOG TODAY
If you've been thinking about starting your blog then this is your sign to actually do it. Blogging can be a great first step to finally earn money online and work remotely. Beginner bloggers usually feel overwhelmed with the amount of research they need to do and are hesitant to spend money on an intangible project. The good news is that anyone can start a blog even if your budget is not very big. If you're asking yourself how much it will cost you to start your blog then this is the post for you.
When I first started my blog I was looking for a complete guide to tell me how to set up a blogging budget and whether it was even realistic to blog with no money. Today, I can use my experience and bring you this blog post to figure out how much money you actually need to start a blog in 2021.
Want to start blogging and no idea where to start? Here are 22 things I wish I would have known before starting my blog.
This post may contain affiliate links, which means we'll receive a commission if you purchase through our links, at no extra cost to you. This helps us keep Guide your Travel free and provide high-quality content for you. We only recommend products and services we actually use. Please read the full disclaimer for more information.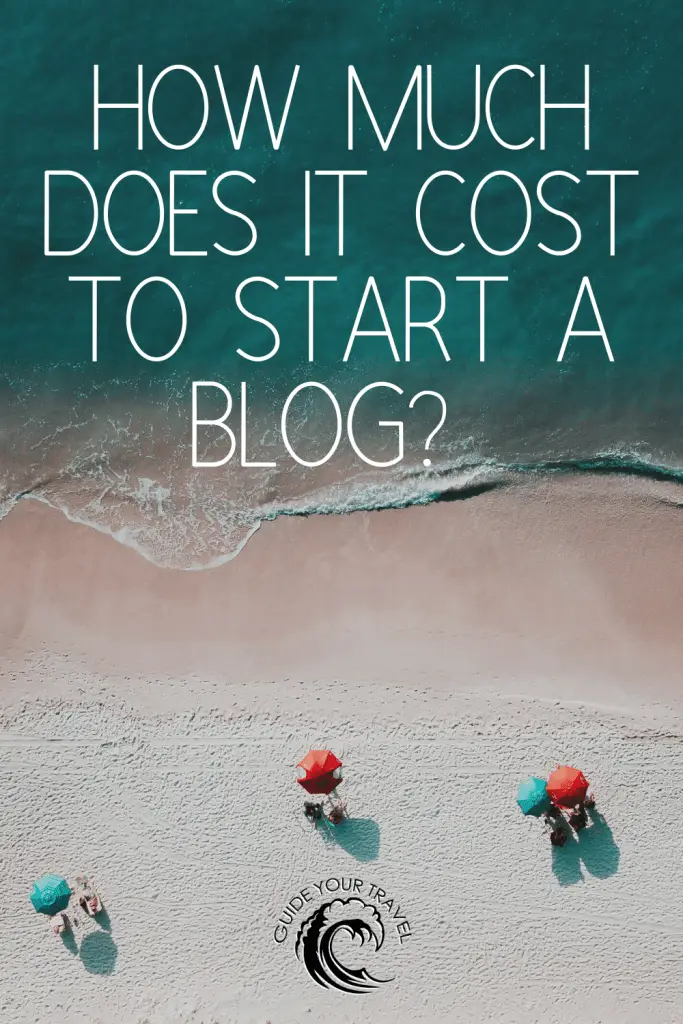 IS BLOGGING FREE?
Technically blogging is free. There are websites like Wix, Squarespace, Medium or Blogger which let you host your blog for free and even throw in a domain name. So why doesn't everyone just use these blogging websites for free?
The issue with free blogging sites is that they are almost impossible to monetize. So if you want to start a blog to work remotely and earn money online with blogging then this is an absolute dealbreaker.
Another downside is that they are usually very limited. Free blogging platforms might advertise themselves as being beginner-friendly and really easy to customise but the truth is that they only give you the very basics. Think of it as a lego set with only 50 pieces versus the unlimited pieces you could get with a paid blog. A free blogging platform might be great in the beginning but as you and your blog grow you'll soon notice the limitations.
Lastly, consider the message you are sending with your blog. Free platforms simply look bad and unprofessional. You will have trouble finding sponsorships and legitimate collaborations if you use a free blogging site. So why not take another look at your budget for your blog and see if you could invest some money into a paid blog? It might be cheaper than you think.
CAN YOU START A FREE BLOG AND SWITCH TO A PAID ONE LATER?
A lot of new bloggers are reluctant to spend money on a blog. Many want to try blogging first to see if they like it and then invest once their blog starts picking up. This sounds like a smart and low-risk strategy but it's not as simple as it seems unfortunately. Switching from a free blogging service to a self-hosted WordPress blog (which is what most professionals use) can be an absolute nightmare. You'll essentially be starting over as you won't be able to transfer your traffic and will most likely end up having to set up a whole new website. In that case, all your hard work will have been for nothing so a free blogging site is usually only a temporary setup. Save yourself the time and worry and start with a professional blog from the beginning if you intend to monetize eventually.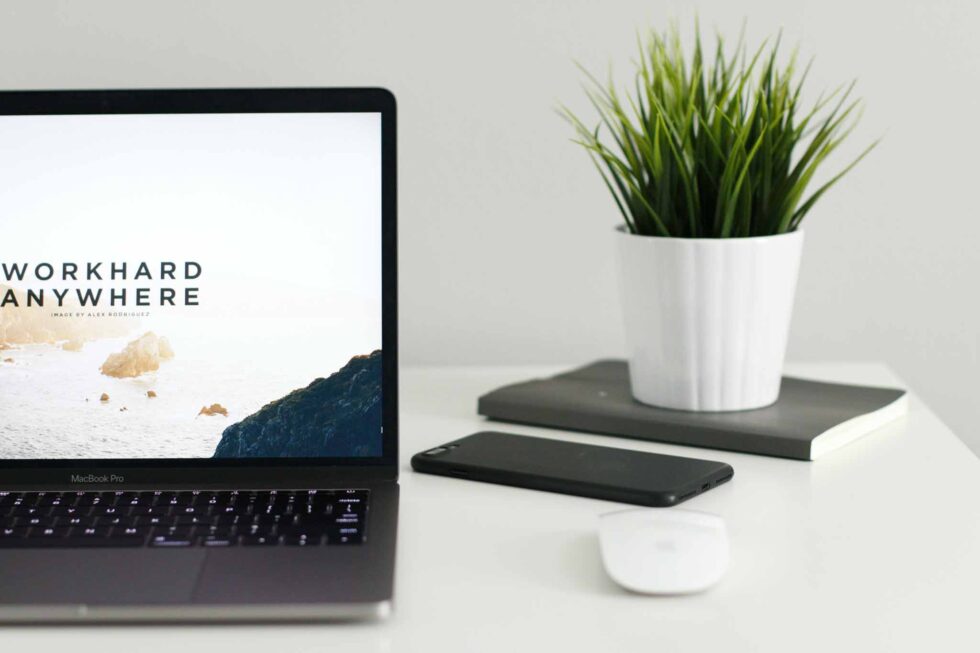 ONE THING YOU NEED TO DO BEFORE STARTING YOUR BLOG
So are all free blogs bad? Definitely not. You can actually get a lot out of a free blogging site if you have the right expectations. Before you do any further research on blogging and how much it costs to start a blog you should ask yourself one question. What is my goal with this blog? The answer to this question will significantly change how you should approach this project.
Do you want to write a diary-like blog with personal stories for your friends and family? Do you want to turn your blog into a source of income at some point? Is this a fun project for you or more of a side-hustle? How much time do you plan to invest?
All these questions can help you decide easily whether you need to pay for a blog or if the free options are sufficient. If at any point in the future you see yourself focusing a significant part of your time on blogging and developing a business from it then do not go for a free blog. You will regret it in the future.
If you're only starting a blog as a fun writing experiment for yourself or if you need a quick and easy website on a budget then by all means go for a free service. You can do a lot with free blogging sites and they're really convenient. They're just not the best choice for businesses or those who want to turn blogging into a real source of income.
HOW TO OVERCOME THE FEAR OF SPENDING MONEY TO START YOUR BLOG
You might feel weird about spending money on an online project like a blog. People tend to be reluctant to spend money on things they can't touch or see which is usually the case with the tools and services you need for blogging. You might feel as though you're wasting your money or putting more pressure on yourself to make your blog successful from the start. The reality is that in the beginning, you won't be spending much more on your blog per month than you'd usually spend on a bus ticket or a drink. Only your blog will be an incredible investment which could potentially have a significant impact on your life.
So don't worry too much right now about the cost to start a blog but think what a reasonable amount would be to spend for you. If you can spare the money you'll need for a basic blog setup then why not give it a try and start today? If it doesn't work out you'll at least know you gave it a shot.
Plus, if you know you spent some money on your blog you might be more motivated to work on it. A free project is always easy to forget about when life gets busy. Force yourself to prioritise your blog.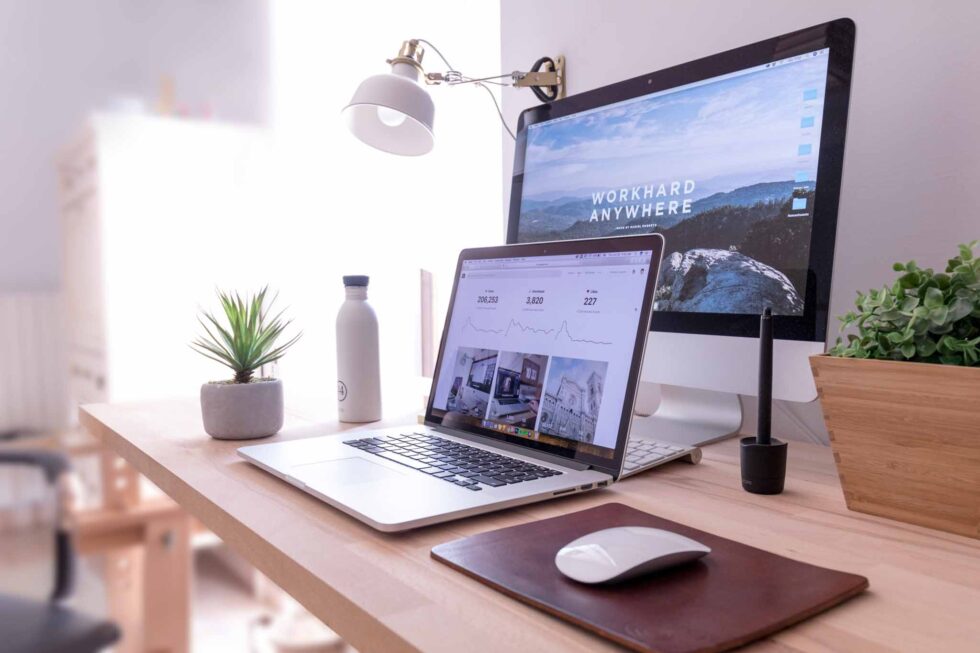 HOW MUCH DOES IT COST TO START A BLOG IN 2021?
THINGS YOU ABSOLUTELY NEED FOR YOUR BLOG
There are really only two things you 100% need to spend money on to start a professional blog. Once you have a hosting platform and a domain it is up to you where you allocate your blog budget. Technically you can get by without paying for anything else but there are other tools that could make your life a lot easier. If you're a beginner wondering how much the cost to start a blog is then this is the answer you're looking for.
Your web host is where your website lives. You need a host to make your blog live on the internet so it can be seen by others. Web hosting is something you pay for at a monthly or annual rate. You cannot purchase it once and be done.
We recommend Bluehost to beginner bloggers on a budget. Their basic plan starts at just 3,95$ (for a three-year plan) per month and gets you hosting for one website, 50 GB of storage and even a free domain for one year. It's the perfect starter pack for someone worried that it might cost too much to start a blog. Click here to learn more about what Bluehost has to offer.
Bluehost, like many other hosting platforms bills annually which means you'll have to pay for at least one year when you sign up. You'll get a significant discount if you pay for two or three years in advance. The cheapest option is a one-year plan for 71,40$ while a three-year plan would only cost you 142,20$ so roughly double.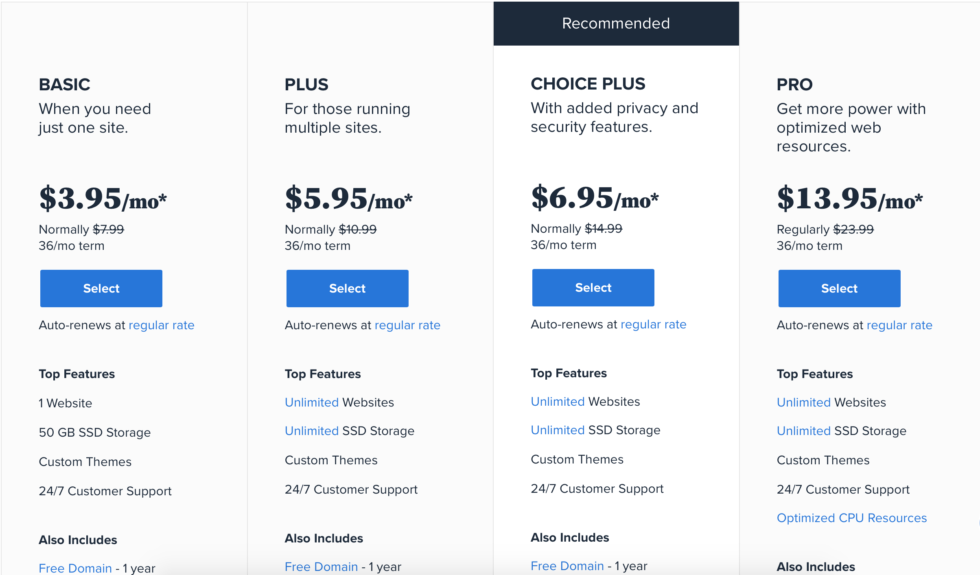 DOMAIN
With Bluehost, you get your domain free for one year. But what happens after that? Domains have varying prices depending on how unique and popular they are. Some can cost hundreds or even thousands of dollars. Think wisely before picking a domain name and research whether it is even available. That way you can avoid having to spend a ridiculous amount of money before you even start your blog. Try to find one that ends in .com and not .org or something similar. This will make your website a lot easier to find. Most domains cost somewhere between 20$ and 50$ per year. Luckily with Bluehost, you won't have to pay anything in the first year.
DO YOU NEED ANYTHING ELSE TO FIRST START YOUR BLOG?
The good news is that technically all you need to pay for to start your blog is hosting and a domain. Since your domain is free for the first year that really only leaves you with the cost of hosting. 71$ will buy you one year to give blogging a try and see if you can make it work. Compared to the cost of starting a regular business this is really not a lot.
While hosting and a domain will give you a good starting point to start your blogging journey, unfortunately, this will only be your first investment into your blog. You'll soon notice that there are infinite tools and services you'll want to use that cost money. Unfortunately, in the blogging world, nothing that is really useful is free. Do you absolutely need to spend money on these tools to start your blog? Probably not but they will make your life a lot easier.
THINGS YOU'LL PROBABLY NEED FOR YOUR BLOG
Once you've been blogging for a little while you'll notice that there are tools that could take your blog to the next level but that cost money. Some of these can be really useful to get a smaller blog started so make sure you don't skip these just to keep your budget small.
A blog needs legal pages like a Disclaimer, Terms and Conditions and a Privacy Policy. These should be drafted by a lawyer to ensure you are fulfilling any legal requirements of the country you live in. That being said if you're just starting you can probably get away with using free legal templates for blogging you can find online.
Once your business grows and you start having sponsorships or collaborations, however, it might be time for an upgrade. By purchasing professional legal templates that are tailored to your blog you can rule out any legal issues with your blog that might come up in the future. You'll want to make sure that your blog was legally compliant at all times in case of a dispute. Amira Law offers professional legal template bundles for bloggers of all levels. It takes under 20 minutes to adjust and install them on your website. The starter bundle starts at 157$. Find out more here.
WordPress is what you'll use to write your blog posts and edit your website. It is free and comes with free templates that you can use for your blog. A template is the design of a blog and will decide what your website actually looks like. Templates can be a bit tricky to work with since many require some sort of coding knowledge. While there are some good free ones you'll want to upgrade to a paid template soon to really customise your blog. Many free templates are limited in what you can do with them, you'll be a lot happier with a more professional one. A WordPress theme can cost anything between 30$ and multiple thousands.
If you can't decide on a theme, another great option is to go for a theme builder like Elementor or Divi. We're a big fan of Divi since they offer ultimate customisation and a fantastic selection of tools. With Divi you don't need to buy a theme, you can simply make your own. No knowledge of coding or web design needed. You can simply move elements around on your blog and edit all the tiny details which you might otherwise need code for. Plus Divi offers lifetime plans which means you'll never have to worry about annual payments again. Their cheapest option is 89$ per year. Definitely, a cost that is worth adding to your budget when you start your blog. Learn more about Divi and their free trial here.
UPGRADING YOUR HOSTING PLAN
The Basic Bluehost Plan is great for blogging beginners that are just starting. Unfortunately, you'll probably run out of space soon since this plan only offers 50GB of storage. Luckily Bluehost has other plans to choose from like the Plus plan which starts at 5,95$ per month or the Choice Plus for 6,95$. Both these plans get you unlimited storage as well as unlimited websites in case you decide to expand your blog.
AN EMAIL MARKETING SERVICE
Building an email list for your blog is incredibly important if you want to monetize at some point. If your blog is still new and you're on a budget you should get started with a service such as Mailchimp which is free up to 2,000 subscribers. This is plenty for a small blog and will give you more than enough time to build your audience. However, Mailchimp has limitations. It's great for sending newsletters or targeted emails to your audience but there is only so much you can do with it. You should think about switching to more advanced tools like ConvertKit for your email marketing if you have a large audience. Their plans start at 41$ per month.
Not sure how to grow your email list and drive traffic to your blog? Click here to learn more about promoting your blog on social media.
A PROFESSIONAL LOGO
A recognisable logo is very important for branding and will make your blog look a lot more professional. You can use your logo in social media, email marketing or any products you sell. Consistency is definitely key.
If you know how to you can create your own logo using Adobe Illustrator or another design program. Try to avoid using templates from free software like Canva to do this. Canva is great for other things but for Logo design, it's not ideal. If you want something that is 100% unique to you and cannot be copied easily don't make your own logo.
If you're not up for designing a logo yourself (which is usually not recommended unless you are a graphic designer) you can easily hire someone to do it for you. Use a platform like Fiverr.com to find a logo designer who can create a custom logo for you. You can do this for as little as 20$ or spend up to 100$ depending on what design you have in mind and whether you want things like a social media package or different file sizes. Most designers on Fiverr offer unlimited revisions so you can make your design absolutely perfect.
Tailwind is a really useful tool to schedule Pinterest or Instagram posts. Pinterest is an incredibly important platform for bloggers to promote their content and gain traffic. By scheduling your pins in advance using a tool like Tailwind you'll save yourself a lot of time every day. Since Pinterest requires constant and consistent pinning activity it is not a platform you can monitor every single day. Do yourself a favour and go with Tailwind which is the best Pinterest solution out there. You can schedule unlimited pins and can monitor all your activity and receive custom timeslots for when your audience is most active. Their plans start at 9,99$ per month. Click here to learn more about Tailwind's free trial.
Want to learn more about how you can use Tailwind to schedule Instagram posts? Click here to read our complete guide on how to use Instagram for your blog.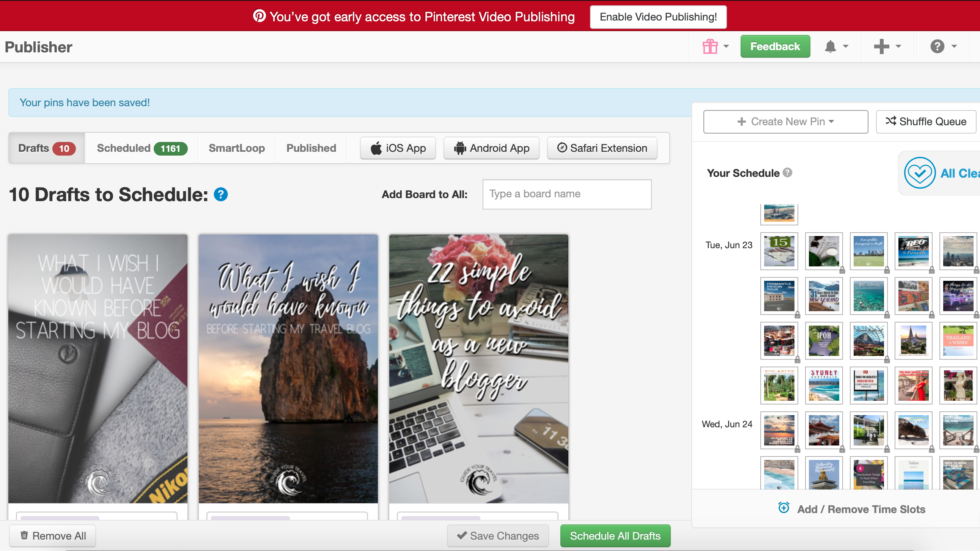 A BLOGGING COURSE OR EBOOK
There is an infinite amount of information on the internet about how to start a blog and the cost of blogging. Sometimes the info on the first page of Google can be confusing or misleading. To expedite the process of trial and error many new bloggers like to take a blogging course to give them all the information they need in one place. There are many types of courses or ebooks out there focused on SEO or social media or just blogging in general. Investing in one can be really helpful to those who do not have the time or energy to do research by themselves. Definitely consider adding a course to your blog budget if you want to save some time and get started quickly.
Blogging courses can cost anywhere from 40$ to multiple thousands. Choose wisely and make sure you do your research of what exactly the course contains before you purchase.
PRO-VERSIONS OF PLUGINS, WEBSITES OR SERVICES
You'll use different plugins on your blog like Yoast SEO, UpdraftPlus or WordFence which have free versions but also offer an upgrade to a premium version with more features. This is also the case with keyword research site like Semrush or Ubersuggest which you might use for SEO purposes. Then there is Canva which is really useful for creating graphics and pins for your blog. This can also be upgraded to premium to offer more features and storage. Whether you really need the premium version of these tools is up to you. If you're not too concerned about your blog budget then go for it but if you're still a beginner maybe hold off until you really need these tools.
OTHER THINGS THAT MIGHT EVENTUALLY COST MONEY AFTER YOU START YOUR BLOG
To give a complete answer to the question: How much does it cost to start a blog in 2021 we need to mention the expenses below. You might not come across these at all but they are worth considering.
STAFF COSTS
Hiring a virtual assistant: Blogging is very time consuming and you'll eventually want to outsource some of your tasks such as social media or web design. If you decide to hire a virtual assistant or VA you can save a lot of time. A VA can cost you anywhere from 200$ to multiple thousands per month depending on what you need to be done.
Hire a content writer: To keep up your posting schedule you might need to hire someone to write for you either regularly or even just occasionally. You can find skilled writers using platforms like Upwork or Freelancer. You can find writers for as low as 10$ for 1000 words but you'll get a higher quality of results if you pay more of course.
Struggling to come up with clickable blog posts? Here are 11 blog post topics that actually drive traffic.
OTHER COSTS
Register your business and trademark: If you start making a considerable amount of money with your blog you'll have to register an official business and even a trademark. The cost of this depends on the country where you are based. It is usually between 200-300$ so remember to add this to your blog budget in the future.
Adobe Lightroom and Creative Cloud: Lightroom is the best photo editing software out there. If you use your own photos in your blog you should definitely look into a Lightroom subscription. It will completely change the way you edit photos and will take your blog visuals to the next level. Plans for Lightroom and the Creative Cloud start at 9,99$ per month. Click here to learn more about Lightroom's free trial.
Paid ads: If you are selling a product or service on your blog you might benefit from running paid ad campaigns on platforms like Instagram, Facebook or Pinterest. This will help draw attention to your products and bring new customers to your website. You can choose your own budget for any ads you want to run for your blog.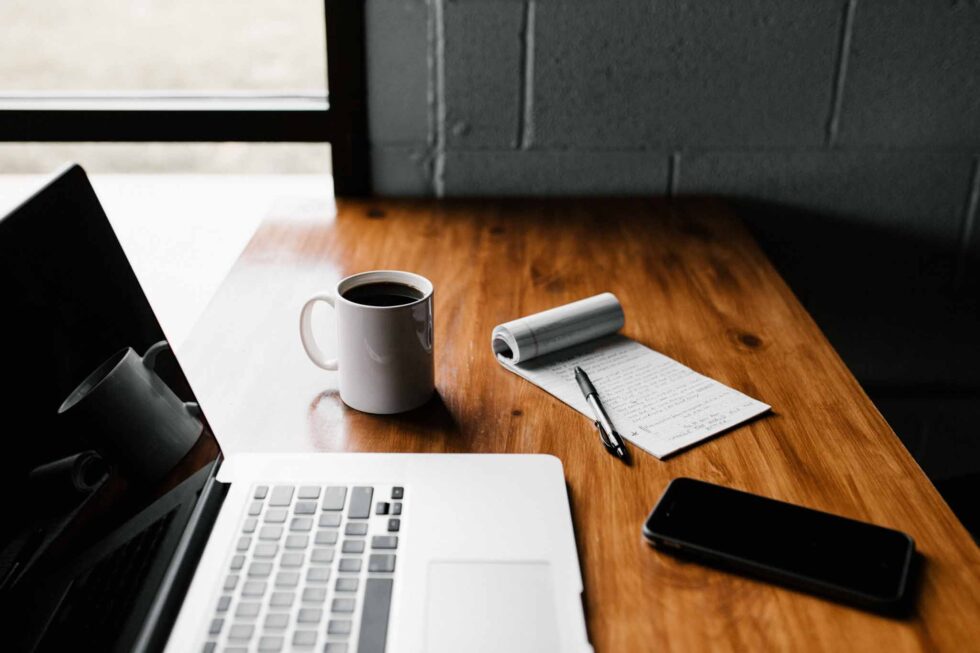 CONCLUSION: HOW MUCH DOES IT REALLY COST TO START A BLOG?
So let's summarise how much it really costs to start a blog in 2021 and whether it is possible on a budget. Here are some of the basic features we recommend for beginner bloggers in 2021.
If you were to start a professional self-hosted WordPress blog today you would only have to pay 71,40$ for a year of hosting with Bluehost. If you decide to upgrade your hosting you could go for the three-year "Plus" plan which brings hosting costs down to only 5,95$ per month.
Your domain is free for one year after which you'll pay around 20$ per year for it (1,60$ per month).
Let's say you buy a starter bundle of legal pages which will cost you 157$ as a once-off payment.
If you decide to use Divi to build your website you'll have to pay 89$ per year or 7,40$ per month.
A professional logo will cost you around 50$ if you hire a reputable designer on Fiverr.
The basic Tailwind plan costs 9,99$ per month.
If you decide to buy a blogging course or ebook it will cost you around 100$ (or more).
All this brings you down to 24,94$ per month with 307$ in one-off costs.
IS BLOGGING WORTH THE INVESTMENT?
Our answer is yes. Blogging is worth it and you shouldn't be reluctant to spend money on it (only if you can of course). 25$ per month is probably the cost of your monthly cellphone bill or what you would spend on a nice lunch. If you can spare the money and stretch your budget a little bit then absolutely go for it and start your blog today. It'll be a life-long investment you make into your future and being able to work from anywhere. So don't shy away from the cost to start a blog but set yourself up for success with the right tools from the beginning.