If you have an upcoming trip and want to write about it on your travel blog you need to make a plan so you can be as efficient as possible. A few important steps and some essential planning will take your trip from producing average content to exceptional content so you'll never run out of things to write about on your travel blog. Here is a complete step by step guide on how you can prepare your trip as a travel blogger and take your blog posts from doing okay to consistently ranking on the first page of Google.
This post may contain affiliate links, which means we'll receive a commission if you purchase through our links, at no extra cost to you. This helps us keep Guide your Travel free and provide high-quality content for you. Please read the full disclaimer for more information.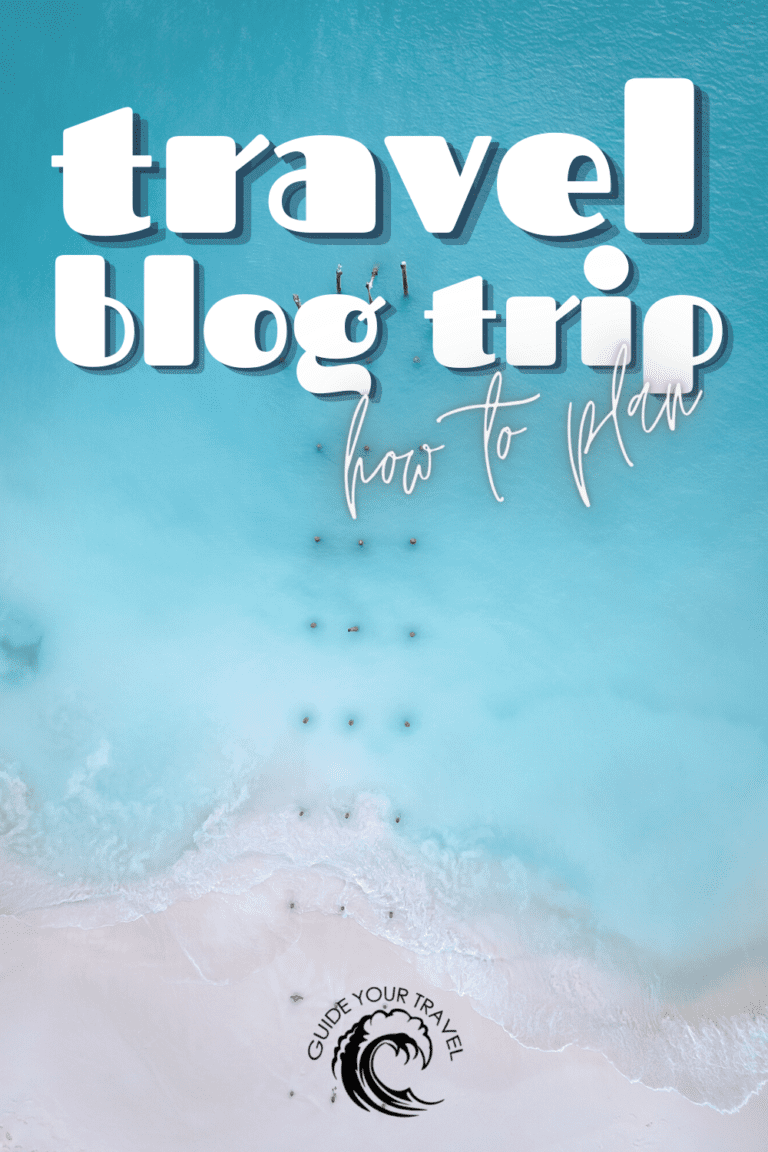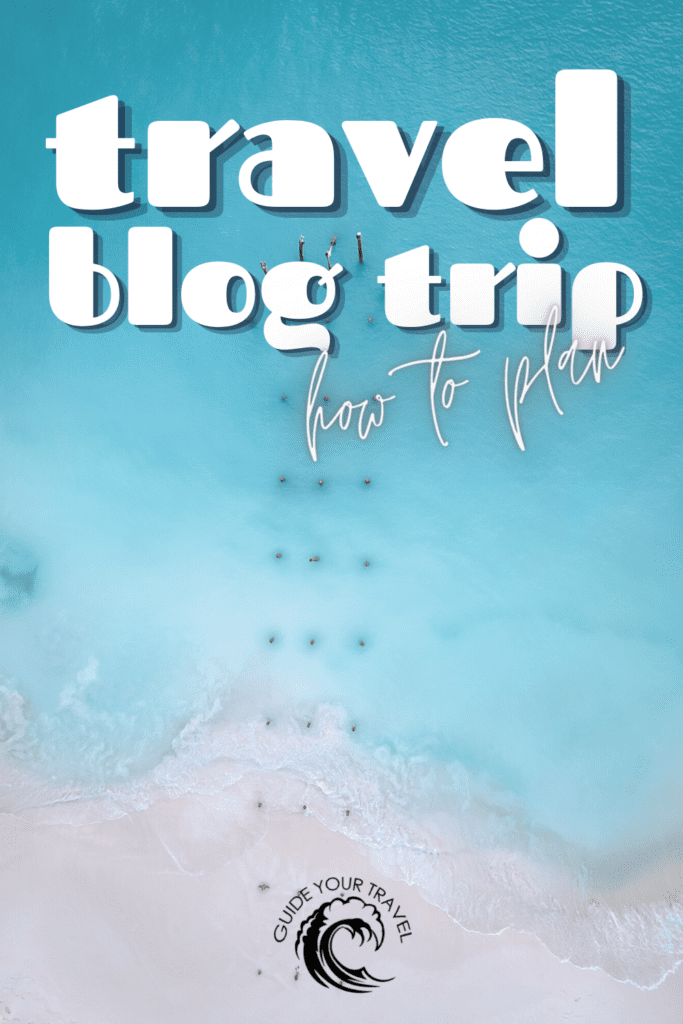 Mistakes I used to make as a travel blogger
Navigating the world of blogging is incredibly difficult as a beginner and making mistakes along the way is inevitable. One of the biggest mistakes I used to make is not planning my travel blog trips at all and just going to a place without any prior research. This usually ended up with me having travel material prepared for only one or two blog posts and a lot of half-written articles that will never be finished.

Even a few hours of planning before you go on your trip can take you from being able to write two posts for your travel blog to being able to write ten even if you were only there for a week. Not maximising your content and travelling inefficiently are some of the biggest mistakes you can make as a blogger.

Click here to read about everything I wish I knew before starting my travel blog.
How to write a blog post
Before you can plan your next travel blog trip you need to know how to efficiently write a blog post.

Keep a mental list of what you need to produce great content. This can include high-quality photos, all the important information like opening hours and prices and of course the best keywords to maximise traffic. If you have no idea where to start this guide on writing a blog post from start to finish will help.
What to pack for your travel blog trip
As a travel blogger, you'll end up collecting a lot of random gear you might not even need. I definitely carry a lot of electronics because I love photography and creating beautiful content. However, the truth is you'll probably get away with just a good iPhone camera.

Here are some things that helped me elevate my own photography and take my travel pictures from average to exceptional. Spoiler: a tiny €10 gadget that fits into my pocket was the best investment of all.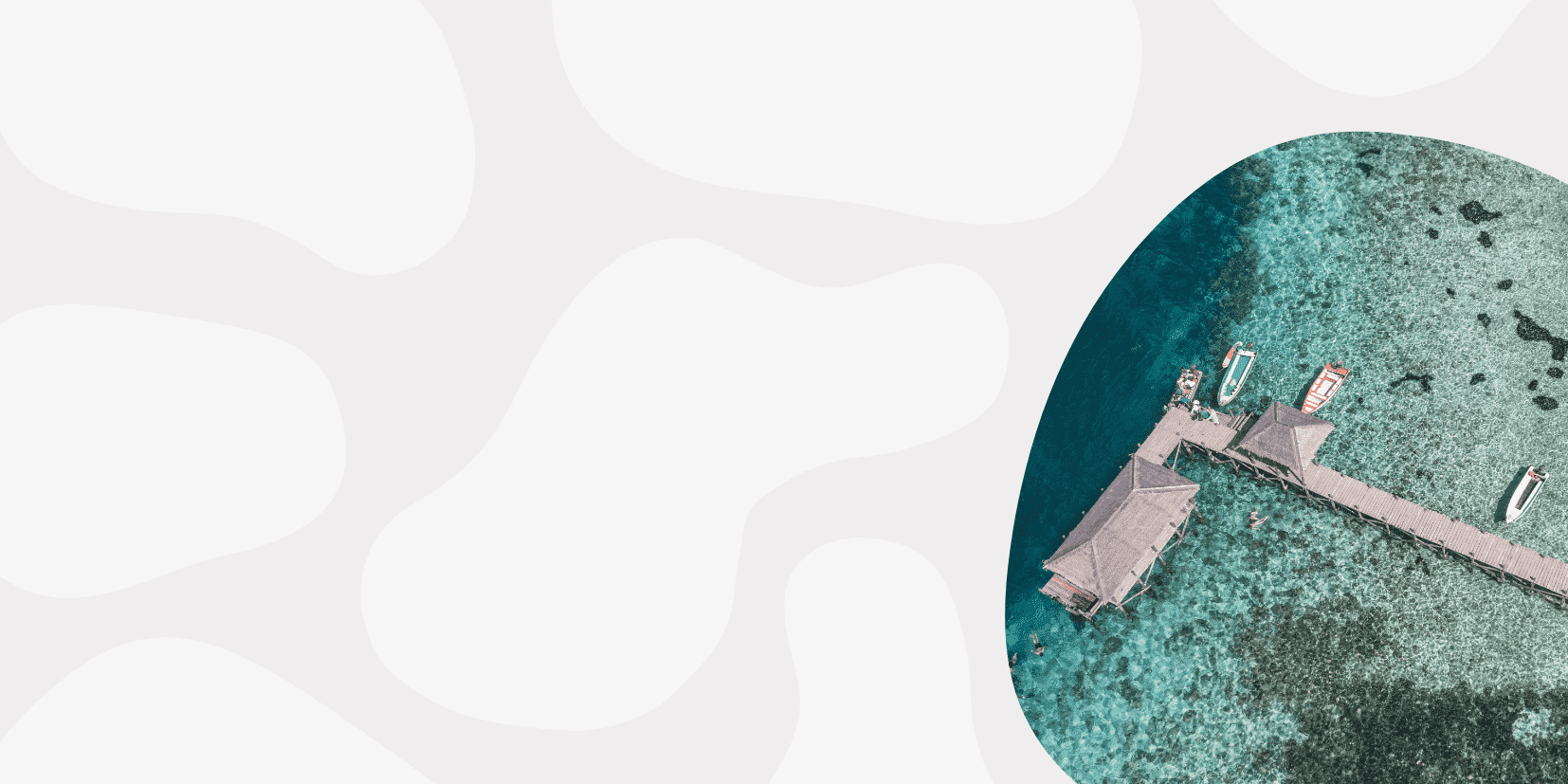 Let me save you time and effort when you're travel planning!

➼ Best travel insurance? SafetyWing
➼ Best place to find cheap flights? Skyscanner
➼ Best bank & credit card for travellers? Wise
➼ Best travel backpack? Osprey Farpoint 70
How travelling as a blogger is different from tourism
Travelling as a blogger while trying to create content isn't quite the same as travelling as a regular person. You're not a tourist anymore but rather someone who needs to be alert at all times, noting down every detail in case you need it again in the future.

Taking photos is incredibly important and nothing is worse than getting home from a trip just to realise you missed a piece of really important information.

This sounds stressful and the truth is it really can be.

Tourists travel for enjoyment and can pick and choose which attractions and places they want to see. If you feel tired one day and want to skip the rest of what you had planned it's no big deal.

However, as a travel blogger, you might not have that luxury. A whole series of posts for your travel blog can depend on just a few photos or information you need since it can't be found anywhere else.

That being said I've also found it to be incredibly rewarding to write about the places I visit. My research is a lot more thorough and I often end up visiting locations I would have never seen as a normal tourist. My knowledge of destinations I've written about is so much deeper than the ones I visited in the past before I had my blog.

This becomes even more obvious when I try to write about a trip from before I had my travel blog. I just come to realise how few things I actually saw back then even though I thought I was a very motivated traveller.

A lot of places you might not have seen otherwise will end up surprising you and might even become your new favourites.
How to write as much as possible for your travel blog from one trip
A really important thing that I learned after years of working on my travel blog is that preparation and planning are key if you want to maximise your content after a trip. Not everyone has the luxury of travelling all the time so to have something to write about when you're home you need to be able to prepare and write as many travel blog posts as possible from just one trip.

I recently spent about three months in Madrid. Before I went on my trip spent quite a lot of time on planning and research and ended up being able to prepare and write around forty travel blog posts about the city.

Since I post once per week this is content for more than nine months. Of course, I won't be posting it all back to back but for the foreseeable time, I'll be able to provide Madrid content without having to worry about running out of ideas.

Here is how I did it.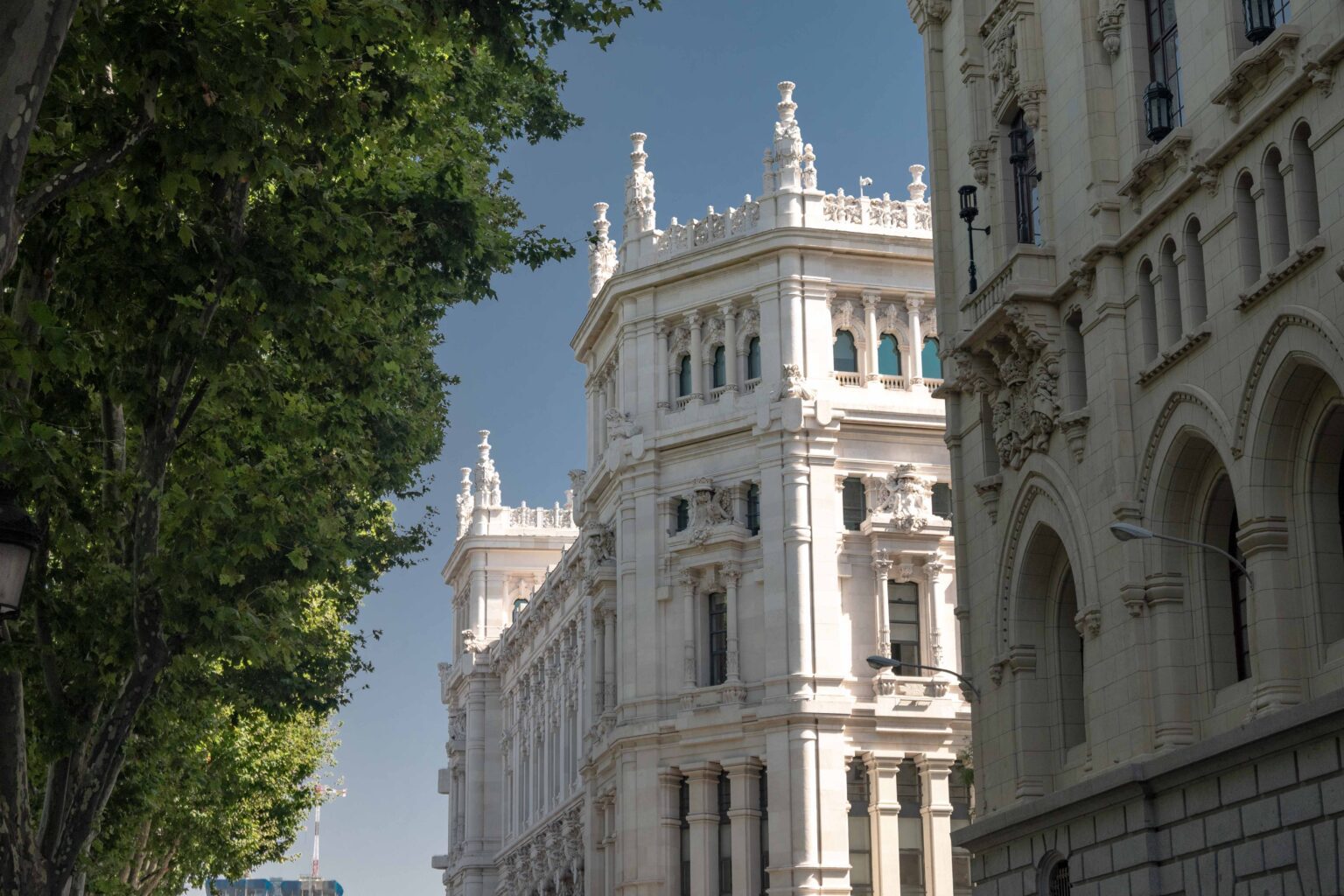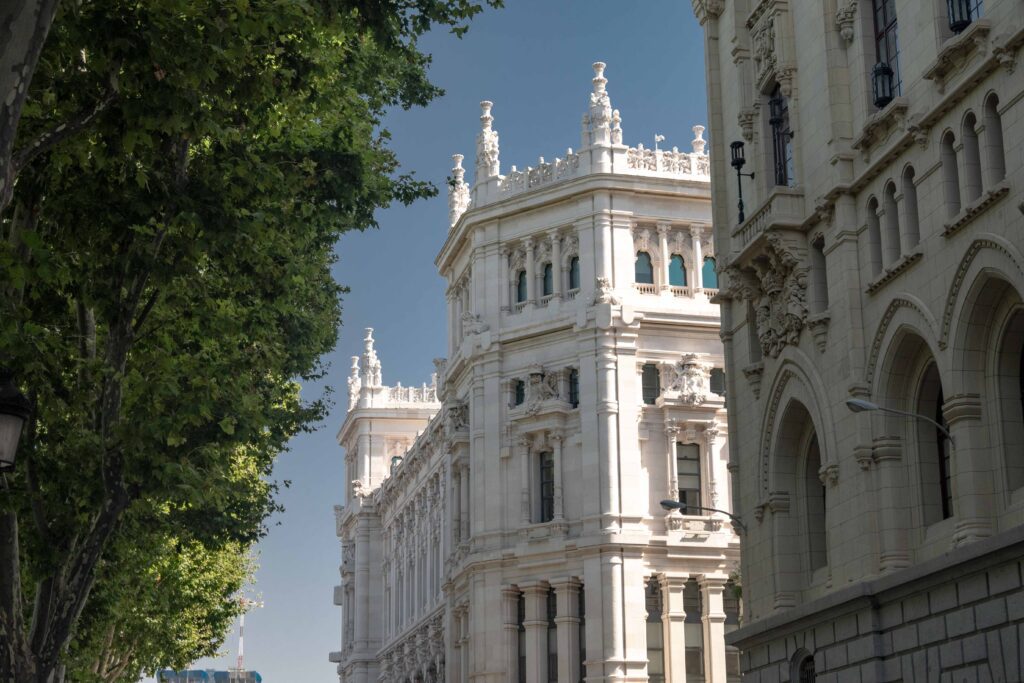 Things to do and plan before your travel blog trip
The more you prepare and plan your trip the easier it will be to get content for your travel blog. Invest a few hours into this planning process to make sure you won't have to worry about it when you're actually there. You want to arrive with a plan for your travel blog and not sit at your laptop on the first day of your trip googling things to do.
Step 1: Pick a destination
The first step to planning a trip you want to write about on your travel blog is picking a destination. This might be decided for you or you could have complete freedom to pick one which is even more fun. If that's the case I highly recommend doing some keyword research on which destinations are popular at the moment and which ones might be flooded with content.

For example: places like Bali, Yucatán or Thailand are very popular among travel bloggers and content creators. While you can still write great content about these destinations you'll have a much harder time ranking on Google and will have to be very creative with your blog posts.

More niche destinations will be a lot easier to write about although you should plan to do a mix of both for your travel blog trips.
Step 2: Start a planning document for you travel blog trip
I'm a big fan of Excel spreadsheets or more specifically Google Sheets in this case for planning a travel blog trip. I have a whole folder on my Google Drive with travel planning documents for both my personal trip itineraries as well as my blog post plan. Often the two overlap so sometimes I even combine them.

The first thing I do is create a sheet with a list of things I want to see in a place and then a second list of where my blog post topics will go.

This travel plan document will be added to and modified all throughout the trip and during the blog post writing process. This is where everything I'll need to know will go so I like to keep it on Googe Drive and not my computer in case I need a backup.

I love to look back at these documents later in case I visit a destination again and need to refresh my memory on things I could write about or attractions I might have missed.
Step 3: Do some basic research
If you've never been to a place you'll probably need to get a rough idea of what there is to do there. Do some research online and build your list of attractions and places you want to see.

In most cases, there are a lot of helpful blogs out there for this information. I also like to use Google Maps to find important landmarks which are usually labelled. Pinterest is another great resource.
Step 4: Check what other blogs are writing about
If you're stuck and can't come up with new ideas for blog post topics have a look at what other large blogs are writing about. This can give you inspiration for things you need to do and see and help build your to do list.

I keep a list of my favourite travel blogs so I can check whether they've covered the destination I'm going to and from what angle.
Step 5: Do keyword research
This is by far the most important step. It doesn't matter how many travel blog posts you prepare and write if no one is searching for your keywords you'll end up with next to no traffic.

Carefully do keyword research and find out what people Google when looking up your destination. Check the keywords for posts you were considering writing and see if you'd have a chance of ranking for them and what the traffic is like.

This can also help you with coming up with new blog post topics.

One of the biggest mistakes you can make as a travel blogger is doing keyword research after you get back from your trip and not before. You need to match your content to the demand otherwise you'll be stuck with topics that no one is researching without being able to go back and get the content you need.
Step 6: Prepare a list of potential posts for your travel blog
Now it's time to put all the information you've gathered together. My blog post ideas come from several sources including:
Standard blog posts I always write because they do well (itineraries, things to do etc)
Keyword research and ideas I came across while checking Google Trends
Other travel blogs and what they've covered in the past
Patterns I noticed during my research about a destination. For example: if a city is known for its many temples I might cover that.
During this stage, I like to make my list of potential blog posts very long so I can pick and choose what to cover later on. In most cases, I won't actually end up writing every single one of these posts but if I come back to a destination at a later time it's good to have a few ideas left.

I find it very helpful to highlight a handful of blog posts that will be my priority when I travel. These are usually ones that will be very easy to research or topics I think will rank well.
Step 7: Make a to do list
Now you've got a list of topics you want to cover and a list of attractions you want to see in a place. To unite the two and make sure I'm not missing anything I like to go through the blog posts and note down which information and photos I need to complete them.

For example: if I want to write a public transport guide on Madrid here are some things I might need to do when I'm in the city:
Buy a metro card
Ride a bus
Ride an e-scooter
Take photos of e-scooters
Take photos of ticket machines at a metro station and figure out how they work
Go to Madrid's main train station Atocha and take photos
Ride a long distance train
Take photos of a bus
Take photos of a metro
Note down prices and rates
Ride a taxi to compare prices
Take pictures of the train to the airport
These are just a few quick to dos I need to keep in mind while in Madrid. If I end up doing only half of them I'll probably struggle to write a full transport guide for the city so actually getting this list done is very important.

Luckily, these to do lists tend to overlap a lot so you don't actually have to write them out for every single blog post. For example, I might also need a picture of the Metro for my affordable budget guide to Madrid.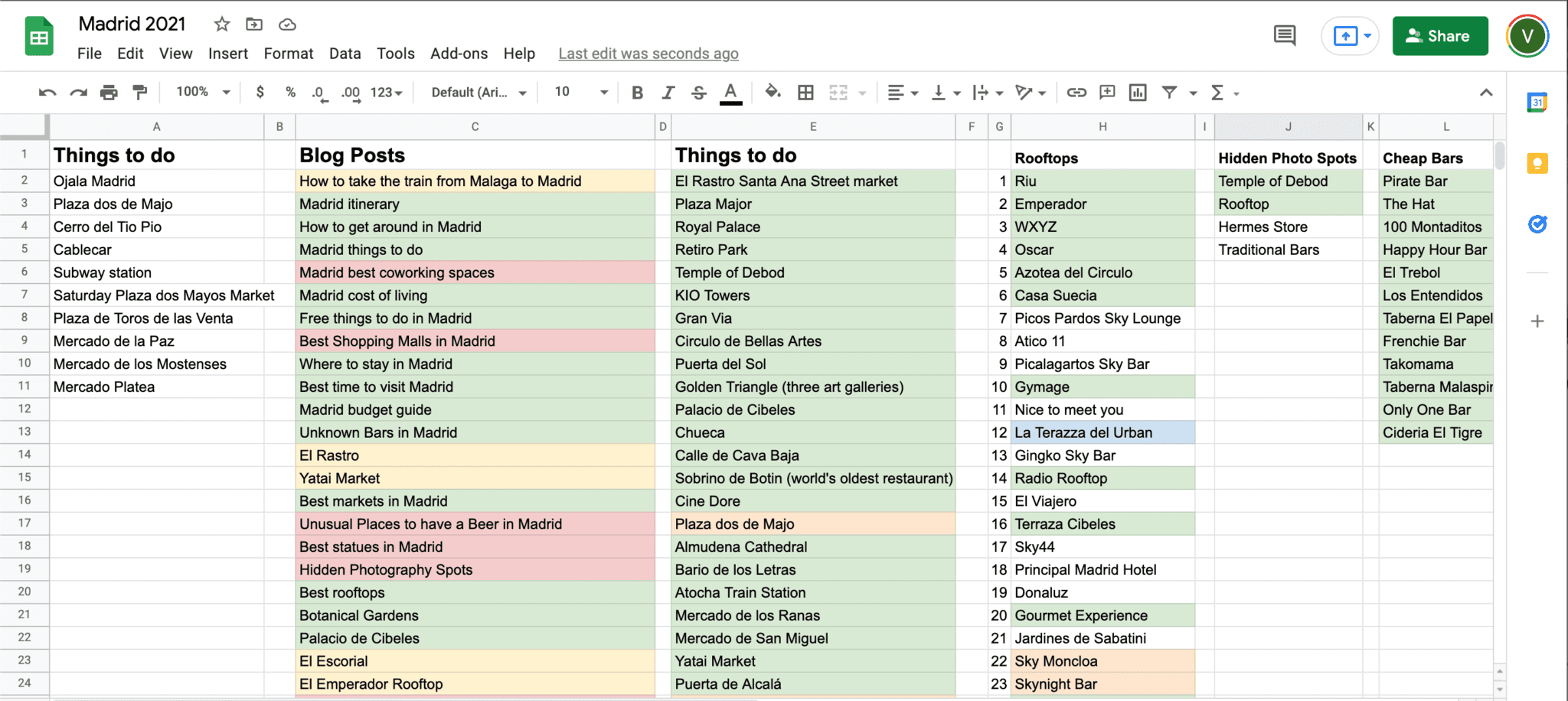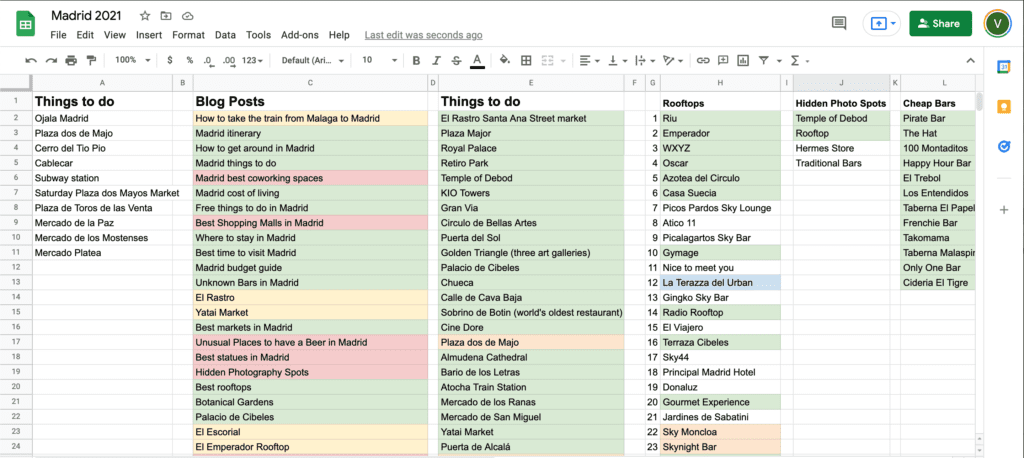 Do you actually need to do and see everything yourself?
At this point, you might be wondering if it's actually important that you've used the metro in Madrid and whether you can't just do research online and summarise the information available there. For me, the answer to this depends on what type of travel blog you have.

A lot of blogs resort to ghostwriting or creating blog posts exclusively from the information they find online. This isn't necessarily bad, it just creates less informative and rich blog posts (that can still rank incredibly well on Google though).

I personally only write about things that I've actually experienced and done myself. However, that doesn't mean that you can't write your transport guide to Madrid just because you didn't get a chance to try an escooter. I think a balance is important and if you're only missing a small piece of the puzzle it's absolutely fine to rely on internet research.

My rule is to get as much as possible done and if I find myself missing a lot of information I usually put a blog off and try to finish it once I've got everything I need. This might mean having a lot of ideas for posts that aren't quite ready yet but also that I know for sure that all the information I provide is accurate to my knowledge.
Step 8: Plan an itinerary for your travel blog trip
Now you've got a big list of things you want to see, photos you need to take and information you should be collecting. All this can now be combined into a rough itinerary which I plan almost exactly like my personal ones. Click here to learn about how I plan my travel blog and personal trip itineraries.

A fantastic way to plan an itinerary in my opinion is to use Google Maps where I mark every place I want to see with a little star. That way I'll have an overview of which attractions are located close to each other and which ones are good to see on the same day.
During your trip
You've got your Excel spreadsheet with your to do lists and blog post ideas. Now that you've done all the prep work it's important that you don't forget about your travel blog plan during your trip.
1. Check in on your lists, maps and documents
The longer you don't look at your Excel document the more you'll forget about what you need to be doing. While you're exploring a new place this can be very tempting.

I think it's helpful to have a look at your document and update it at least once per day, ideally in the mornings before you leave to keep everything fresh in your mind. Cross off the things you've done and add new ones you might have encountered. This will give you a much better idea of what there is left to do.

This is where I find Google Maps incredibly helpful. Whenever I've seen a place on my to do list I change the yellow star on my map into a red heart. That's how I know I've seen the place and don't need to go back. When exploring a destination I can therefore have a great overview of what there is left to do and what's located close together. If I return to a city a few years later I can see exactly what I missed last time on the map.
2. Prioritise
You'll never have time to see everything which means you'll have to prioritise at some point. Make the most of your time and create as many travel blog posts as possible from one trip by efficiently planning what you still need to see. If you invest some time and prepare your posts carefully your travel blog will be much more comprehensive.

For example: if you're planning a post about the best things to do in Porto and all you're missing is a picture of the Church of São Francisco you should make that a top priority so you can complete the post. But you might still be missing four or five places to write your best restaurants in Porto post so don't prioritise those because the church will be more useful.

I always mark really urgent things in my to do list with a specific colour (usually blue) so I can tell what I absolutely need to get done before I leave and what I might be able to skip.
3. Add new things
You can only do so much planning before you go to a place. Not every single interesting thing is covered by travel blogs and since a lot of them just recreate existing content that is already available online it's easy to feel like everyone is writing about the same ten things.

That's why it's so important to do your own research when you visit a place and explore for yourself.

For example: when researching food markets in Madrid you'll find that very few blogs include Yatai Market. I discovered this place by accident and it became one of my favourites in the city. However, you'll find it on very few travel blogs and I probably wouldn't have discovered it through online research.
Planning a travel blog trip? Save this image to have all the important info!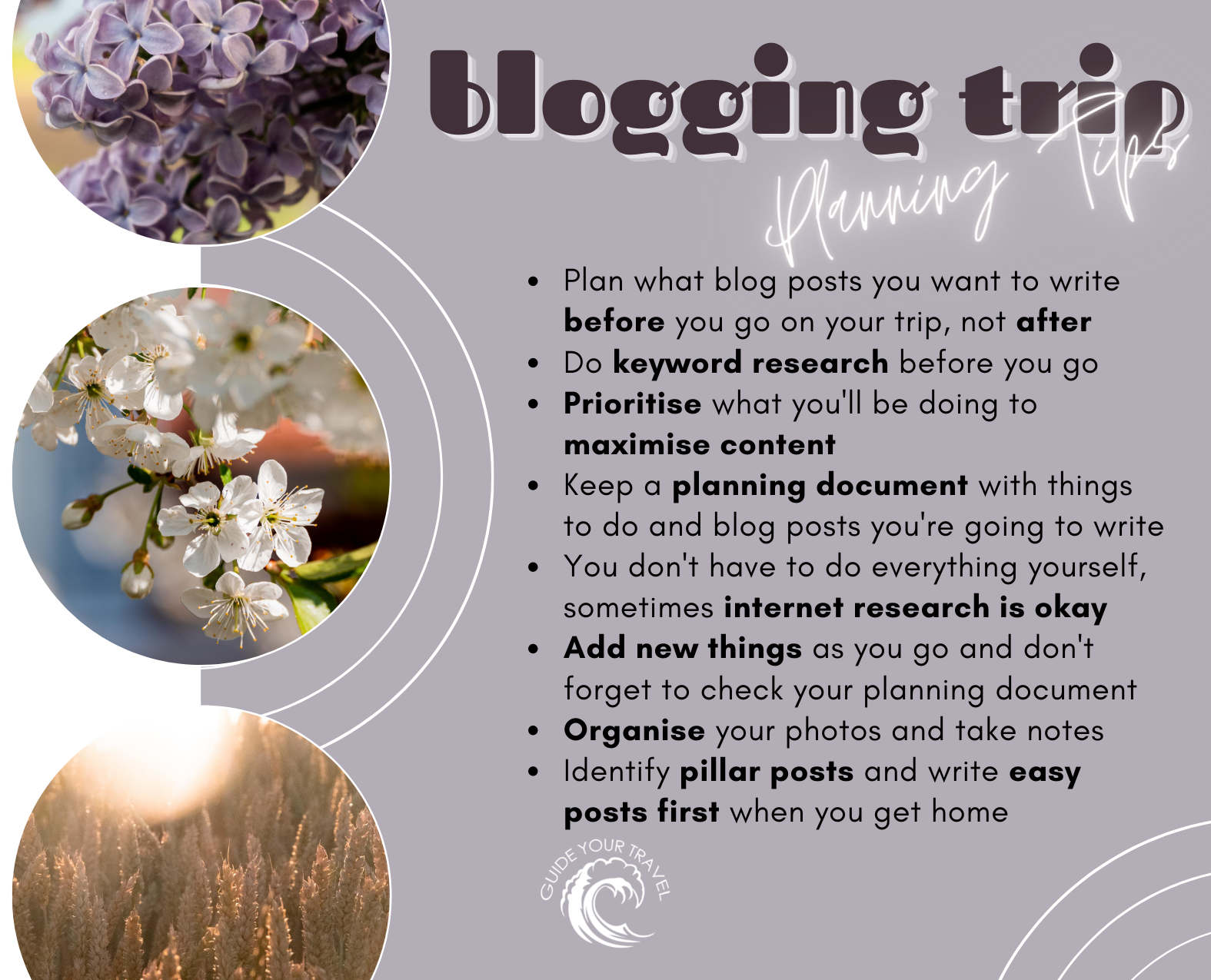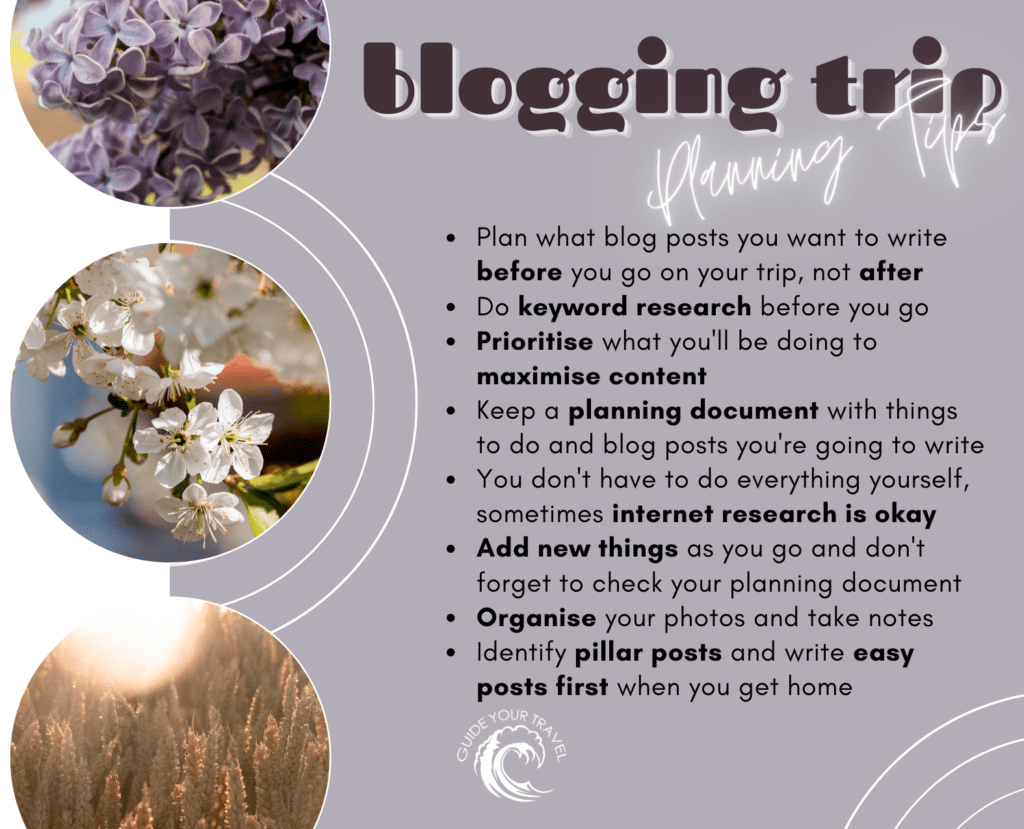 4. Start to plan content for your travel blog
Once I'm about halfway done with my trip I usually check in and review my list of blog post ideas. I'll identify a pillar post which is a blog post that connects all the others. This will usually be a things to do post or a complete guide to a city. I'll also consider whether I'll have enough content to give a destination its own category which will impact how I structure my content.

Then I decide which posts should be published first and which ones are really important. Doing this during my trip will help me decide what information I still need to gather and what I might be skipping.

For example: During my trip to Madrid I was planning on doing a post for my travel blog about the best coworking spaces in the city. However, about halfway through I realised that I had only been to one so trying about eight more was probably a bit unrealistic.

Since the post wouldn't have been a pillar post anyway I decided to scrap it and save it for a future trip to Madrid. I focused on more attainable blog posts and prepare those instead of spreading my energy and effort across too many while I travel.
5. Find unique perspectives
For most travel destinations, you can prepare and write the same set of blog posts. This includes things to do, itineraries, transport guides or for example the best restaurants. Sometimes it can help to check what other blogs are writing about to find unique blog ideas but in the end, you'll just be recreating what someone else has already done.

In my experience, you'll get the best ideas for unusual blog posts when you're actually at a destination. Keep an eye out for unique perspectives and topics you might not have thought of before.

For example: my Yogyakarta Art Gallery scam post only exists because I ran into this scam while travelling and later realised a lot of others fall for it too. Without actually being in Yogyakarta I wouldn't have been able to plan this post.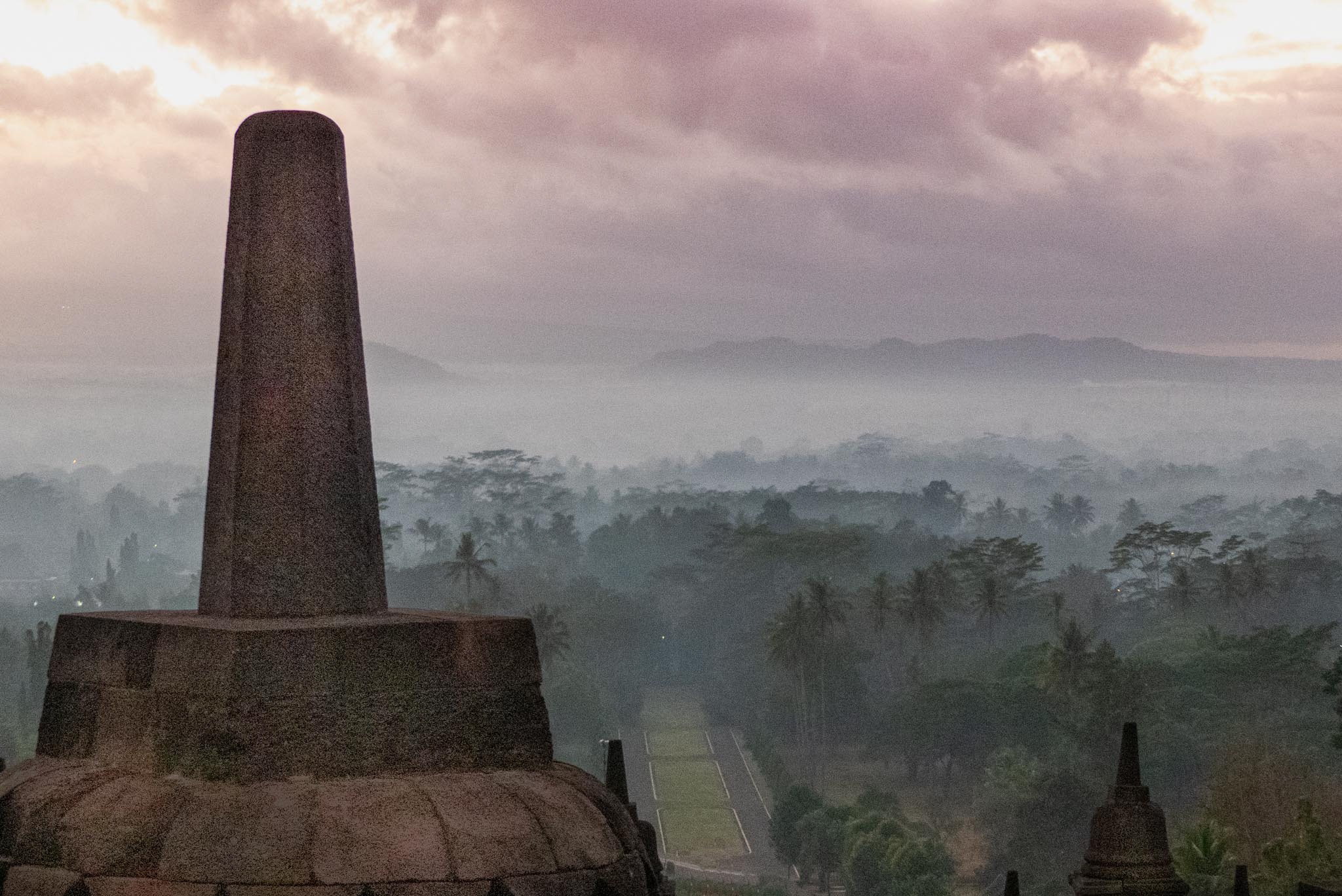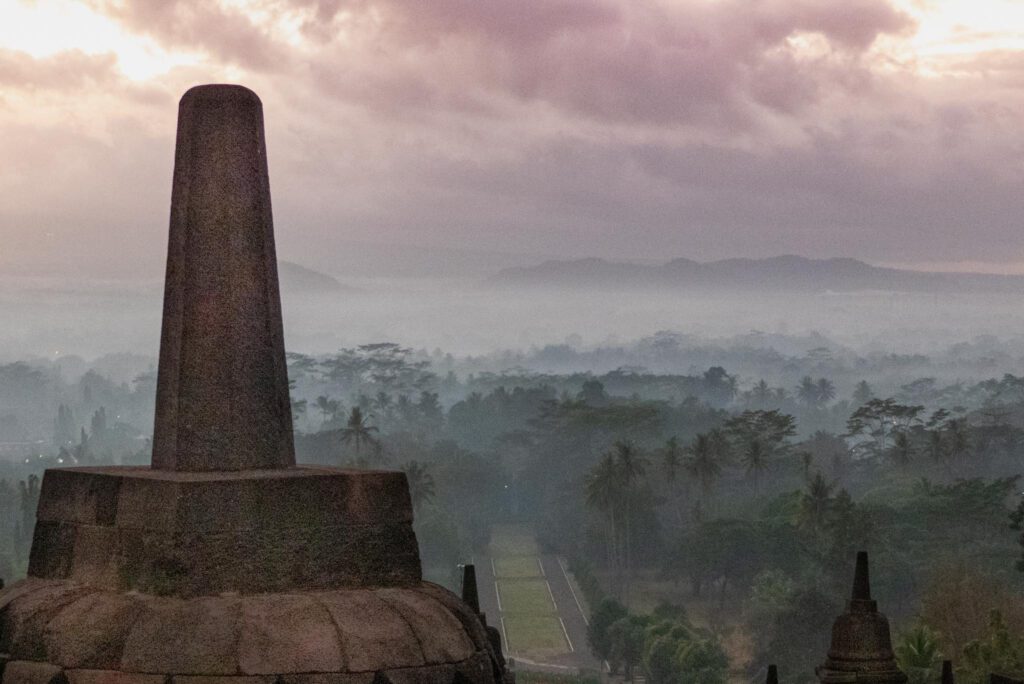 6. Organise your materials and take notes
Pictures are very important for travel bloggers. Sometimes I don't end up publishing a post just because I'm not happy with the photos I have. I take a lot of pictures on my phone but also on my camera, drone and GoPro. Across so many devices it's very easy to lose photos especially in the depths of my iPhone camera roll.

I've found it very helpful to stay organised and save information in one place. Sometimes I don't write a post until months after my trip and nothing is worse than looking for that one photo of a metro station you took in July of last year. If you organise things as you go and put all your photos into a central folder, things will be so much easier.

I'm always convinced I can remember everything like entrance prices, opening times or general facts about a place. But if you're seeing a lot of things in one day you'll end up forgetting important things so taking a few notes is really important.

I like to use my iPhone notes app for this since it's always with me. Whenever I can, I take photos of things like menus or price lists to save time.
7. Don't make the mistake of thinking you won't need something
I've regretted not having taken a photo of something so many times. Even if it's the outside of a restaurant, a menu, a ticket booth or a line of people, you'll end up using that photo somewhere for something.

It always feels as though I'm taking so many more photos than I actually am. The best piece of advice I can give for planning your next travel blog trip is to take pictures of everything even if it seems really unimportant.

I've never regretted taking too many photos, but I always end up not taking enough.
After you get back home from your travel blog trip
You're back home from your travel blog trip and ready to start putting together all the information you gathered into comprehensive blog posts. Here are some things to keep in mind.
Fill in the gaps
More often than not I end up with gaps in the information I've gathered. I always seem to come across a really fun attraction that I somehow hadn't heard of before after I get back home. There are several strategies to fill these gaps.

One of the best is to host a collab post and get the help of other travel bloggers in exchange for a backlink. This works really well for popular destinations but gets a lot more tricky if you're looking for something incredibly specific.

Another good way to fill in the gaps is to invest in a stock photo and gather the information you need online. I only do this very rarely but it can be helpful in some cases.

If the gaps are too big I usually end up saving a post for later until I've got all the info I need.
Pick the easy ones first
After I return from a trip I usually have a lot of work to do that has piled up from when I was travelling. This means I won't have time to write very long blog posts.

During my trip, I tend to identify one or two really easy blog posts that won't take much time to get done. This usually includes attraction posts such as my post about Mont Saint-Michel, the Emperador Rooftop or Kelingking Beach.

I do these first and save more time-intensive ones such as things to do which might become a pillar post for later. This also means I won't have to spend as much time on internal linking since all the smaller posts will be ready to go.
Click the images below to pin this post to Pinterest and save for later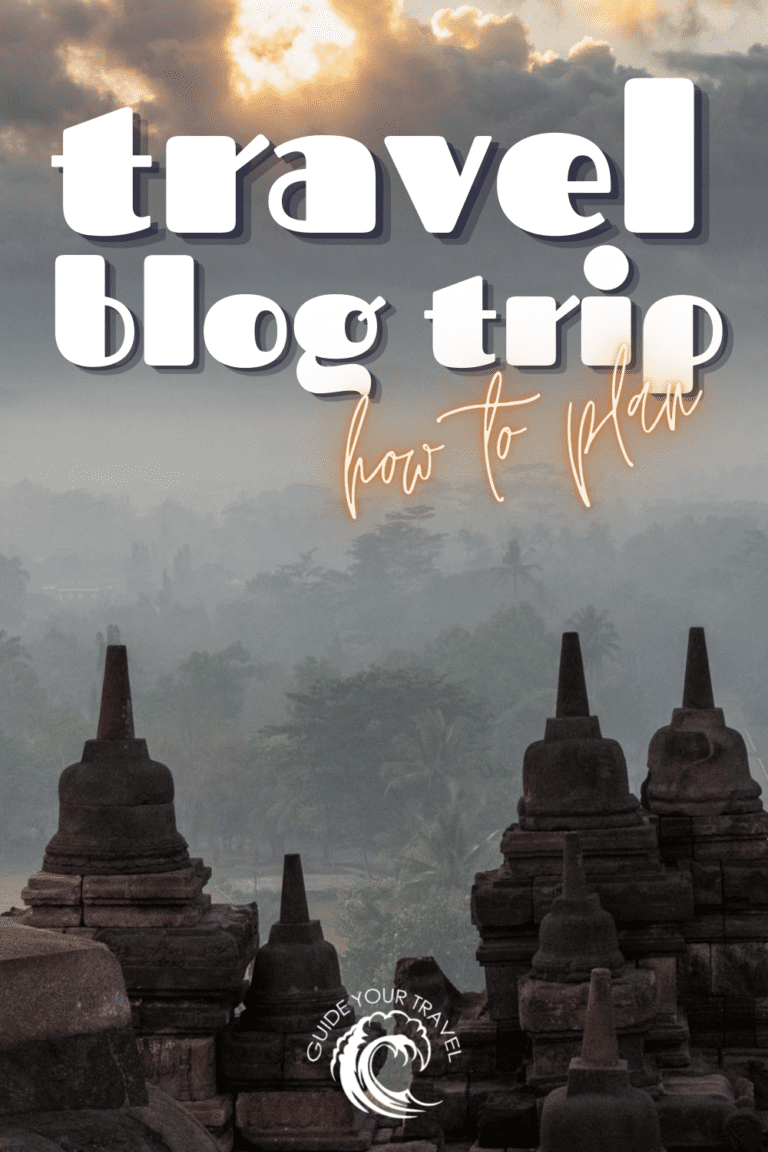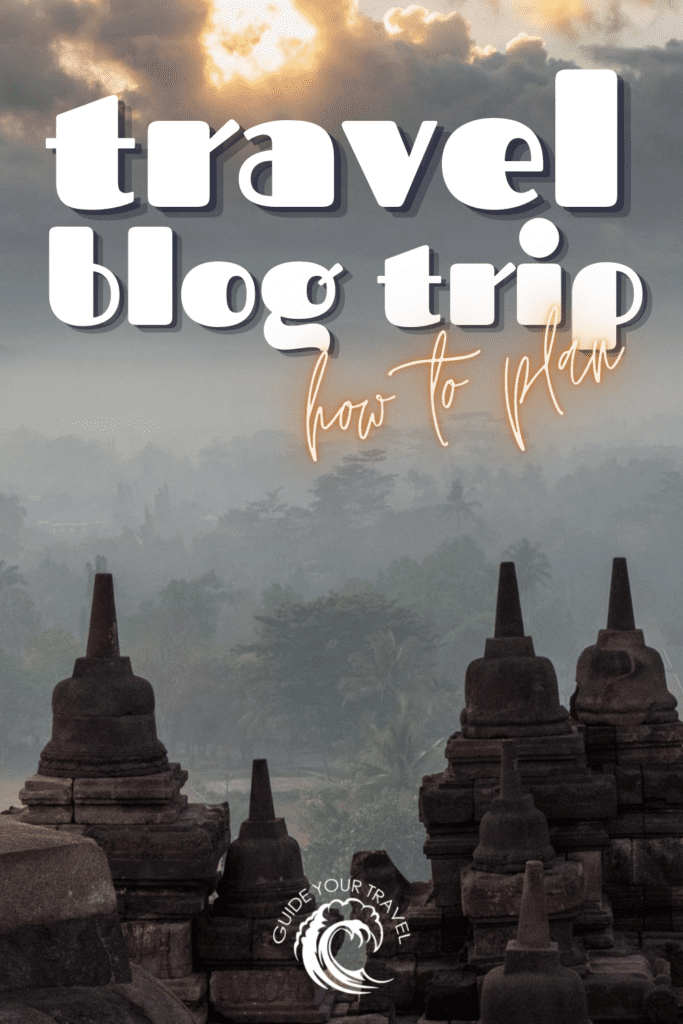 My most important travel tips and resources
Book your flights
Skyscanner is the best website for finding cheap flights since it works like a search engine so you can find the best deals across all airlines.

Book hotels and hostels
• Booking.com: Best world-wide
• Agoda: Best in South East Asia
• Hostelworld: Best for hostels

Book tours, transport and rental cars
•Viator: The best place to book tours, day trips and excursions for al budgets
•12Go: Great for ferries, trains, transfers and buses in South East Asia
•Discover Cars: Best deals for rental cars around the word

Get travel insurance
Every traveller needs travel insurance and I mean every single one. SafetyWing covers you in case of injury, illness or worse and they've got your back if your bag is stolen, flights are cancelled or in case of a natural disaster.

Pay abroad
Ask any traveller, Wise is the best choice when it comes to sending money abroad. They've always got the best exchange rates, lowest fees and their visa card is great for getting cash out or paying abroad.

Things every traveller needs:
➼ Osprey Farpoint 70 Backpack
Detachable daypack, ultra-light, durable and free repairs for life. There's a reason why so many backpackers have this bag.
➼ Packing Cubes
Packing cubes are a gamer changer, keeping your luggage organised and providing tons of extra space.
➼ Power bank
There is nothing worse than running out of battery on an overnight bus journey or a long flight. With a powerbank you can charge your eletronics on the go and make sure you're always connected.
➼ Micro-fibre towel
These lightweight towels are foldable, fast-drying and so useful when you're travelling.

➼ You can find 15 more things every traveller needs here. Some might be a bit controversial but I warned you!
Did I miss anything?
If you have any questions or feel like something is missing from this post please leave a comment below or contact me.