WHAT TO BLOG ABOUT WHEN YOU'RE NOT TRAVELLING
One of the most commonly asked question for travel bloggers is: What do you blog about when you're not travelling? As a blogger, it is incredibly important to publish posts regularly and stick to your posting schedule. But how can you do that when you're writing about travel? Even the biggest travel bloggers aren't travelling year-round. As a beginner, you're probably only travelling every once in a while and maybe even have another full-time job. We wrote this post to teach you how exactly you can write up to 13 travel blog posts from just one trip.
The good news is that this trip doesn't necessarily have to be very long. You could come up with 13 blog posts from just a weekend away somewhere if you're smart about it. But you can't just go and hope for the best. You'll have to spend some time preparing to make sure you're getting all the information you need.
Want to start blogging but no idea where to start? Here is our complete guide to what setting up a blog actually costs.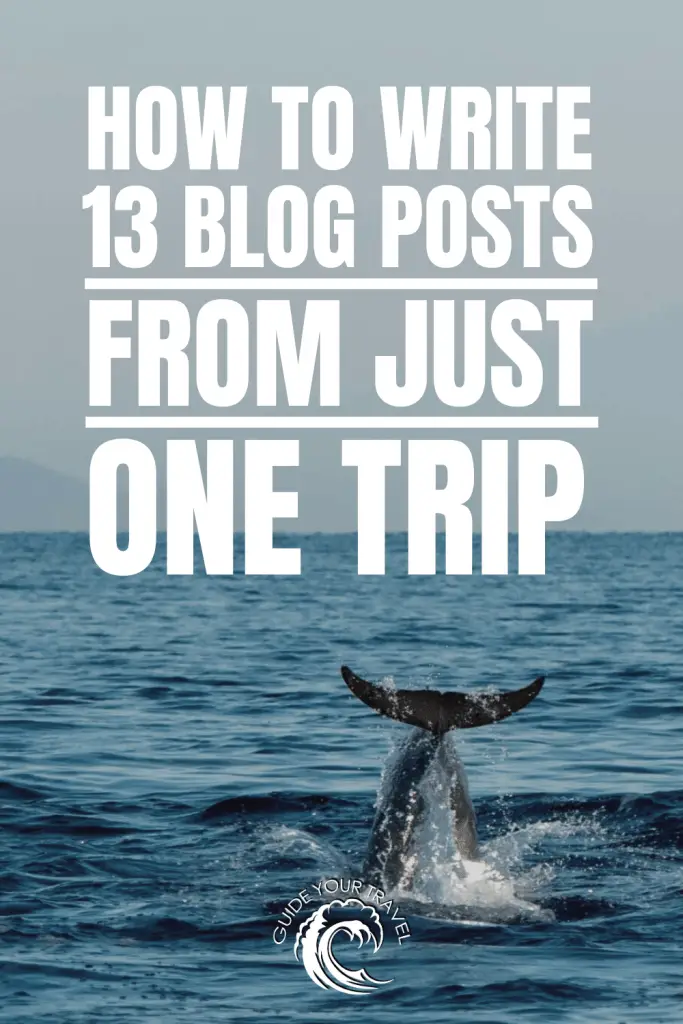 HOW TO COME UP WITH GOOD TRAVEL BLOG POST TOPICS
Bloggers always preach that your content will essentially decide the success of your blog. In the end, the amount of time and money you put in or the hours you spend on keyword research and SEO won't matter if your content is not good. You'll have to find that sweet spot between what your audience wants to know and what you can write about. If you're not sure what you should post on your travel blog and how to come up with good topics then check out this post about 11 travel blog posts that actually get clicks.
The single most helpful tip for choosing travel blog posts after your trip is considering: What was I researching before I went? What would I have liked to know?
Most people research a destination before they plan a trip so if you can answer their questions with your travel blog posts you're already setting your blog up for success. So if you found yourself googling "What to do in Bali" or "Where to stay in Bali as a backpacker" or "Nusa Penida day-trip Bali" then why not write your own travel blog posts on these topics after your trip?
What's even more important is finding questions that don't really have an answer. For example, you could be researching how to apply for an Indonesian visa in Kuala Lumpur but all the information is either not in English or very outdated. This is an amazing opportunity for you to fill a gap and write a whole blog post on the topic to help others searching for the same information. So next time you research a place before you go don't only research for yourself but keep your blog in mind. Start gathering ideas for travel blog post topics before you go to help you maximise the amount of content from one trip. That way you can keep up your blog schedule while you're not travelling.
CAN YOU WRITE ABOUT OLDER TRIPS ON YOUR TRAVEL BLOG?
If you're running out of travel blog topics to post an easy solution might be to write about older trips. This strategy does work in some cases but can also give you disappointing results. Whether it works or not depends mostly on how long ago your trip was and whether you were already blogging during that time.
As a regular person without a travel blog, you tend to use your vacation or travels to enjoy yourself and pay little attention to gathering information about the place you are seeing (or at least that's our experience). If you go back and try to write a travel blog post about things to do in London but your trip to London was 5 years ago and you spent most of your time going out with friends you'll probably come up with a pretty incomplete list. Most likely your photos won't be amazing and the information you have about activities in London won't be much more than any other tourist already has. Will this produce a helpful travel blog post that can guide others on their trip? Probably not.
Are you a beginner blogger and feeling overwhelmed by all the information out there? Here are 22 things I wish I knew before starting my blog.
That being said, it's not impossible to create fresh blog posts about trips you went on a while ago. If you were already blogging during this time you probably have gathered a lot more information and (hopefully) taken decent photos that you can now use in your blog posts. It'll most likely be a bit harder since you most likely won't remember every little detail but you could still create a really helpful blog post. Plus you'll get to post relevant content on your blog even if you're not travelling at the moment.
Trying to step up your travel photography game? Here is what I use to take my photos when for my blog when I'm travelling.
WHAT TO DO BEFORE YOU GO ON YOUR TRIP
If you really want to get 13 travel blog posts from just one weekend trip you need to prepare before you go. If you don't do this you'll probably end up with only 1 or 2 posts with mediocre results. Travel blogging is all about paying attention to the details. Of course, you could technically blog about a place you have never been to by doing research online but you won't be producing any original content. You'll just be reproducing information which isn't helpful to anyone.
As mentioned before it's really helpful to use your own research as a guideline for what people are looking for when they plan their trip. Use this method to collect 4-5 ideas of travel blog posts you could potentially write. Then have a look at the list below which gives you our 13 favourite travel blog post topics which apply to (almost) every destination. There are more of course but we found the ones below to be the most helpful. If you need some more inspiration check out this post.
Once you have a list of travel blog post ideas you need to create a "shopping list" of information you need for these posts. Most of it will come naturally during your trip but a lot you'll have to seek out yourself. So make a note of all the places you want to see, which photos you'll need and any information you should be looking for. This could include ticket prices, opening hours or just things you noticed that might be helpful to others. Now you can tick off your list one-by-one so you'll have an overview of what you're still missing. I find this especially helpful for taking photos.
TIPS FOR GATHERING INFORMATION FOR YOUR TRAVEL BLOG POSTS ON YOUR TRIP
Bloggers have different strategies for gathering information during their trip. I used to carry around a little notebook to note down things but found that it was annoying to always have to have in my hand. Now I use my phone to write down quick notes and since it is in my hand anyway most of the time this is really efficient.
One of my favourite ways to avoid wasting time writing things down is by simply taking a photo. If I want to note down the opening hours and ticket prices of an attraction I will usually just take a picture of the sign on my phone. That way I'll 100% know that the information is correct and I could even use the photo in my blog post. It's usually pretty easy to find the photo again since I just have to go back to the day I visited a place and look through the photos on my phone.
I have found that most of the time I still find myself regretting I didn't write down a piece of information or taken a photo that I could use in my post. Every time this happens it serves as a reminder that you rarely collect too much information so it's really helpful to get as much as you can. It's easy to delete useless photos but once you're back home there's no way of getting back.
HOW TO PREPARE YOUR TRAVEL BLOG POSTS AFTER YOUR TRIP
Once you're back home with all the information you've collected you should start creating your blog posts as soon as possible. The fresher the information in your mind is the better your posts will turn out. If you wait too long you'll start forgetting little details which could diminish the quality of your posts. Start by writing down little bullet points for each blog post you want to write so you'll have it all in one place. If you have time you could even start putting your photos into folders and editing them so your posts are easy to put together.
13 TRAVEL BLOG POSTS YOU CAN WRITE FROM JUST ONE TRIP
Here is a list of 13 travel blog posts you can write from just one trip. These work for most destinations although you can adjust them to fit your needs. If you go on your trip with these travel blog post topics in mind and collect all the information and photos you'll need this can help you figure out what to blog about when you're not travelling. Even if you think you're not going to be writing about a place it's always worth it to take some photos and notes. You never know if you'll come up with ideas for more travel blog post topics later on.
1. COMPLETE GUIDE POST
This is one of the most straightforward travel blog topics to choose but also requires the most information. These posts are great for cities or even countries and can be used as a catch-all for your relevant links for this destination. You can link all the other posts below to your complete guide and give first-time visitors a place to start.
Examples: Complete guide to Frigiliana, Spain or Complete guide to Porto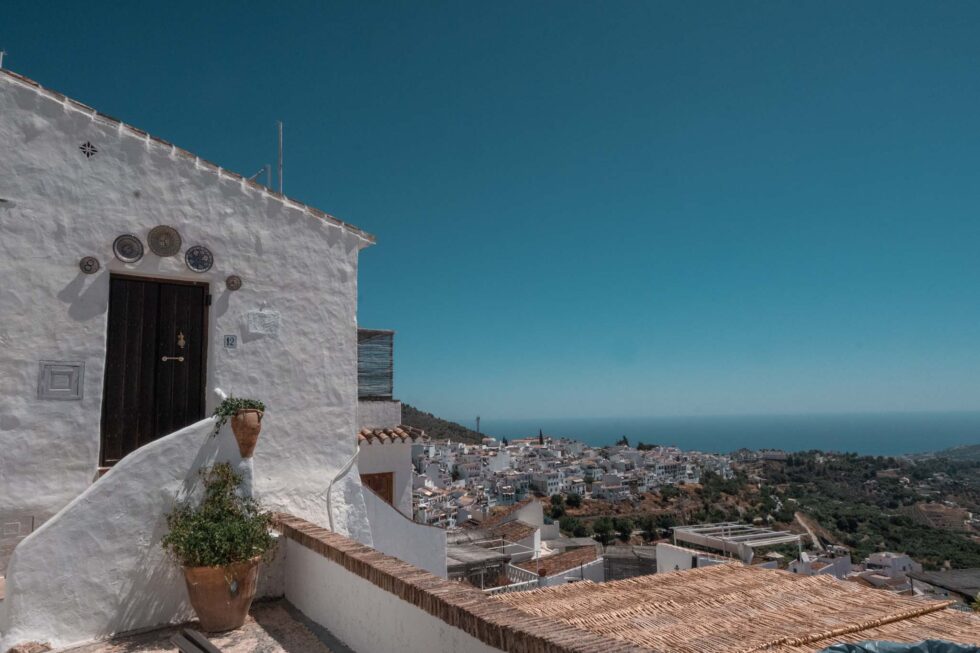 2. LARGE ITINERARY POST
Itineraries are always a great choice for travel blogs. The first type of itinerary you should add to your list is a large itinerary post which could mean either a large time-frame (two weeks or more) or a large area (Europe or South-East Asia). Larger itineraries, of course, require a good amount of research and some knowledge of the area so they might not work for all places. If you're visiting London for example you could come up with a 2-week UK itinerary. This is a great blog topic to choose for when you're not currently travelling
3. SMALL ITINERARY POST
If you don't have enough information for a large itinerary you can almost always come up with a smaller one. This could be as short as one day or a few days spent in one place. Try to make the itinerary useful and don't just recount exactly what you did.
Examples: 3 days in Perth or 1-day itinerary for Langkawi, Malaysia
4. WHAT-TO-DO-IN POST
The what-to-do-in post is probably one of the most popular formats amongst travel bloggers. These posts are very clickable and helpful for a broad audience. Definitely write a what-to-do-in post for as many destinations as you can. These posts can also be really useful to link to other blog posts such as secret spots, food or attractions.
Examples: 19 things to do in Kuala Lumpur and 37 things to do in Porto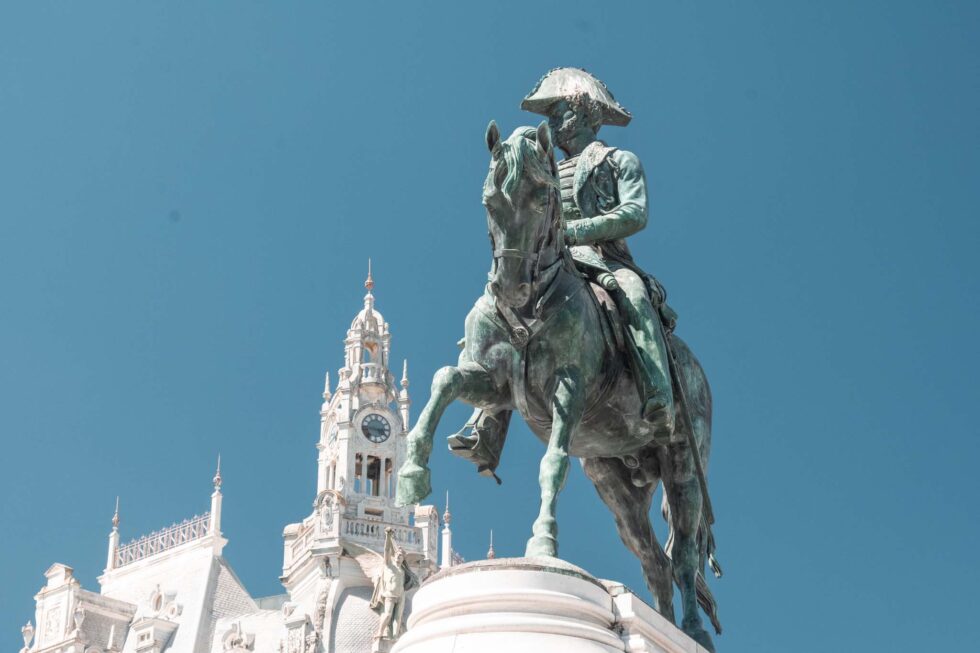 5. SECRET SPOTS POST
As a tourist everyone loves to find places that no one else seems to know about. The secret spots blog post is really hard to research and can only be done spontaneously when you're travelling. On your trip, keep an eye out for attractions, photo locations or even restaurants that you couldn't find when you were researching the destination online. Then gather enough information to write an entire blog post on the topic. Just like that, you have a post about a place that no one else has.
Example: 7 Secret Bars in Kuala Lumpur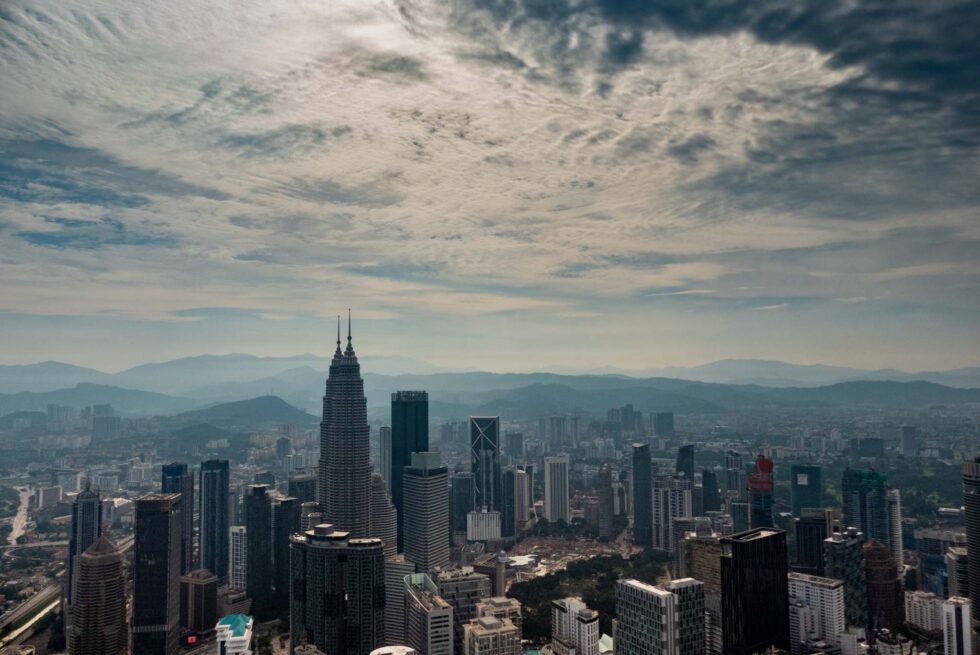 6. BUDGET POST
Budget travel is a very popular niche so posts that relate to money are usually quite successful. A format that lots of bloggers love is the "What you can get for 10$ in X" post (made popular by travel blogger Drew Binsky). Another great option is a post breaking down the cost of spending a week or a few days in a certain place. This is usually easy to research since you have your own expenses to use as an example.
Examples: 21 Tips on how to save Money in Indonesia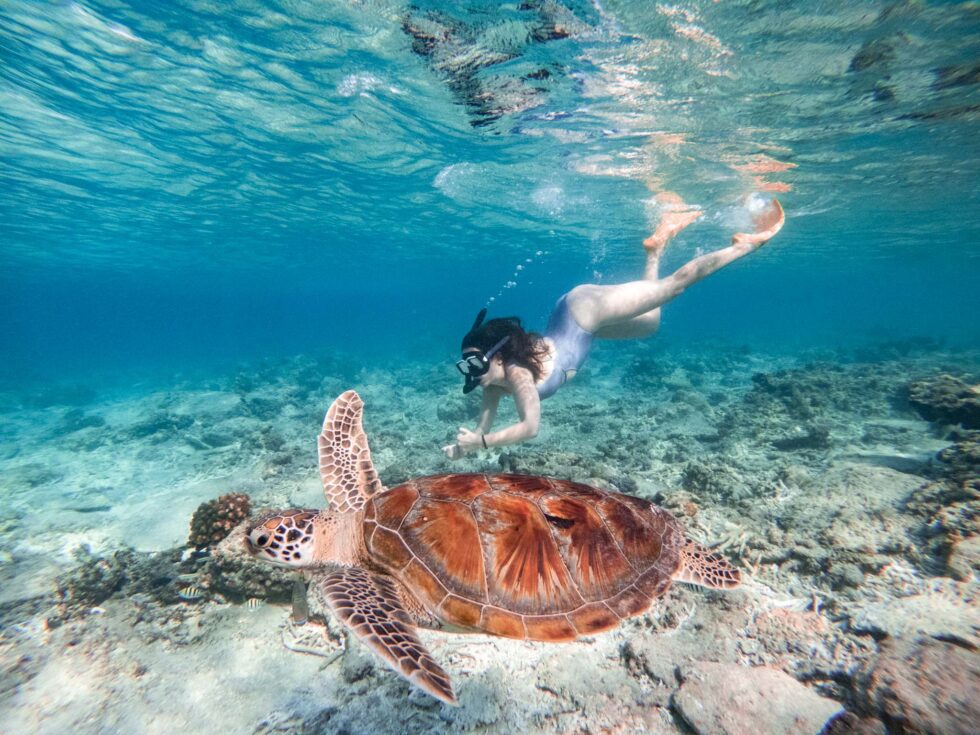 7. WHERE TO STAY POST
Writing a where to stay post requires some research and personal experience but it can be done even if you only saw a certain place for a few days. Make an effort to visit different neighbourhoods and consider where you are staying and whether it was a good decision.
Examples: Where to stay in Kuala Lumpur
8. ATTRACTION POST
Writing a post about a certain attraction or place is simple and straightforward. Remember to take lots of photos while you are there and note down anything you notice. Make sure you have enough material for an entire post and aren't just rewriting the information you find online. You could write a post like this about pretty much anything for example a museum, a beach, a temple, an island or a castle.
Examples: Mont-Saint Michel, France or Kelingking Beach, Indonesia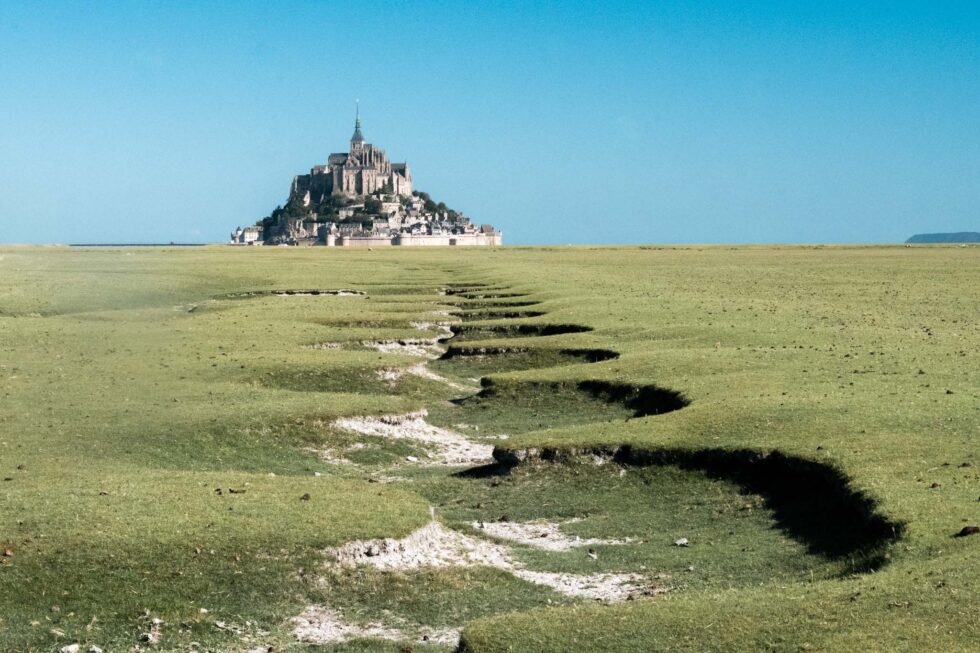 9. STORY POST
Travel blogs shouldn't be too personal but sometimes an extraordinary experience or story really draws readers in. This could include a personal experience or an advice post. Just make sure what you are writing about is going to be interesting to your audience and not just something you'd tell your friends.
Examples: Batik Scams in Yogyakarta or 8 Scams in Porto (doesn't have to be scam related, just a coincidence)
10. INSTRUCTIONAL POST
How-to posts are a great way to engage in your readers and provide useful content. Remember, you'll want your blog posts to serve a purpose and writing instructional posts is the perfect way to do just that. Again, think of the things you wish you would have known before going to a new place. Usually, these ideas are easy to turn into blog posts.
Examples: How to take the train from Yogyakarta to Jakarta or How to apply for an Indonesian visa in Perth
11. PACKING POST
Don't overuse packing posts as they can be quite repetitive. However, if you're travelling to a new place a "10 things you need to pack for your trip to X" blog post can be really useful. This is especially applicable for adventure destinations, outdoor sports or backpackers. Plus packing posts are a great way to include affiliate links.
Examples: 19 things every traveller needs or 15 sustainable travel products on Amazon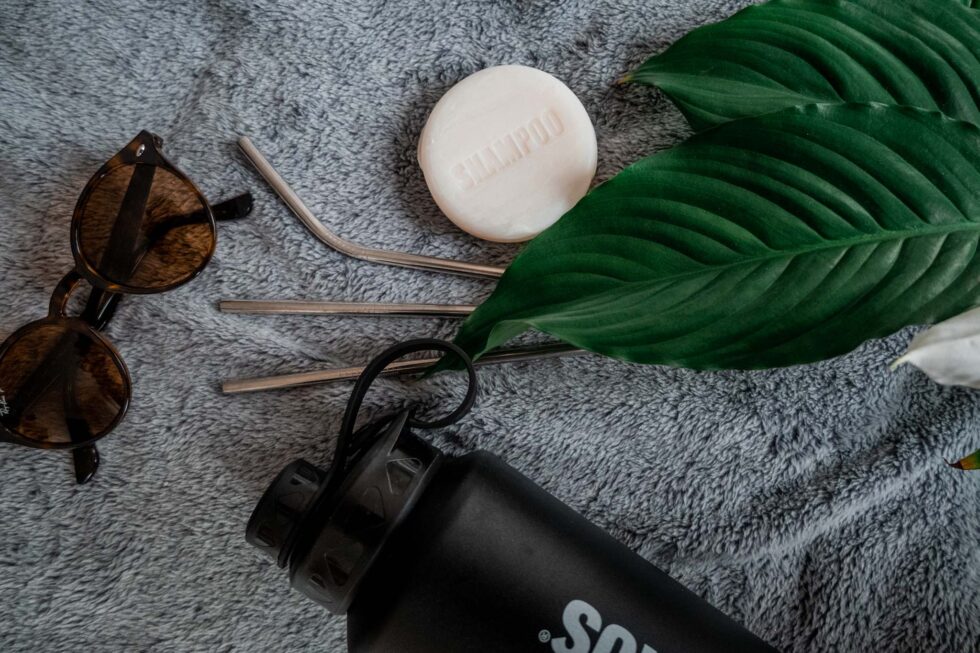 12. TRANSPORT GUIDE
Knowing how to get around a new place is really important for travellers. A complete guide to public transport in a new city will be helpful for your readers and shouldn't be too hard to research while you are there. Plus, it will be easy to link to your other posts for this destination.
Example: How to get around Perth
13. FOOD POST
Even if you're not a food blogger you should give this post format a try. Food posts are very clickable and give very different information than your other blog posts about travelling probably do. Research local delicacies before you go somewhere and make sure you try them all. More fun for you and you get to add your own touch by including foods or secret restaurants that you discovered and that aren't on any other list.
Example: 16 Snacks to try in Brittany, France
BONUS: WHAT HAPPENS WHEN YOU DON'T HAVE ENOUGH INFORMATION TO WRITE A TRAVEL BLOG POST?
Every blogger knows the feeling. You get home from travelling ready to write your blog posts and suddenly come up with a new idea but don't have all the photos and info you would need. Maybe you're just missing a small part of what would otherwise be a great blog post. If you know you're not going back to that place any time soon you don't have to just give up on that post. A great way to fill any gaps in your knowledge is to collaborate with other bloggers in your niche. You can come up with a collab post where different bloggers contribute a 100-500 word section with different perspectives. That way you get to give valuable links for other bloggers while providing your audience with high-quality information. Win-win!
Example: 19 things to do in Mexico