WHY LIGHTROOM CC WILL CHANGE YOUR LIFE
Have you ever looked at a photo on Instagram and wondered why you can never get yours to look this good? Are you a hobby photographer and can't figure out how to take your work to a professional level? While many factors are going to influence that, a huge piece of the puzzle is Lightroom Classic CC and Lightroom CC. Whether you've heard of Lightroom before or this is the first article you're reading about it, this post will give you a great foundation for the software and really show you which version of Lightroom is right for you.
Many people shy away from Lightroom because they think it's too difficult to learn, too expensive or simply too professional for their level of photography. I promise it's not. Even if you only take photos for your Instagram or when you're on vacation using Lightroom will up your game and take your photography to a level beyond just pointing and shooting.
Are you considering buying a Lightroom subscription? This link will bring you to Adobe's website where you can access a free trial or buy your subscription. It's an affiliate link which means we earn a small commission from every purchase made through it. This comes at absolutely no extra cost to you. It simply helps us continue to make free content on guideyourtravel.com for you to enjoy.
This post contains affiliate links from Adobe as well as other companies.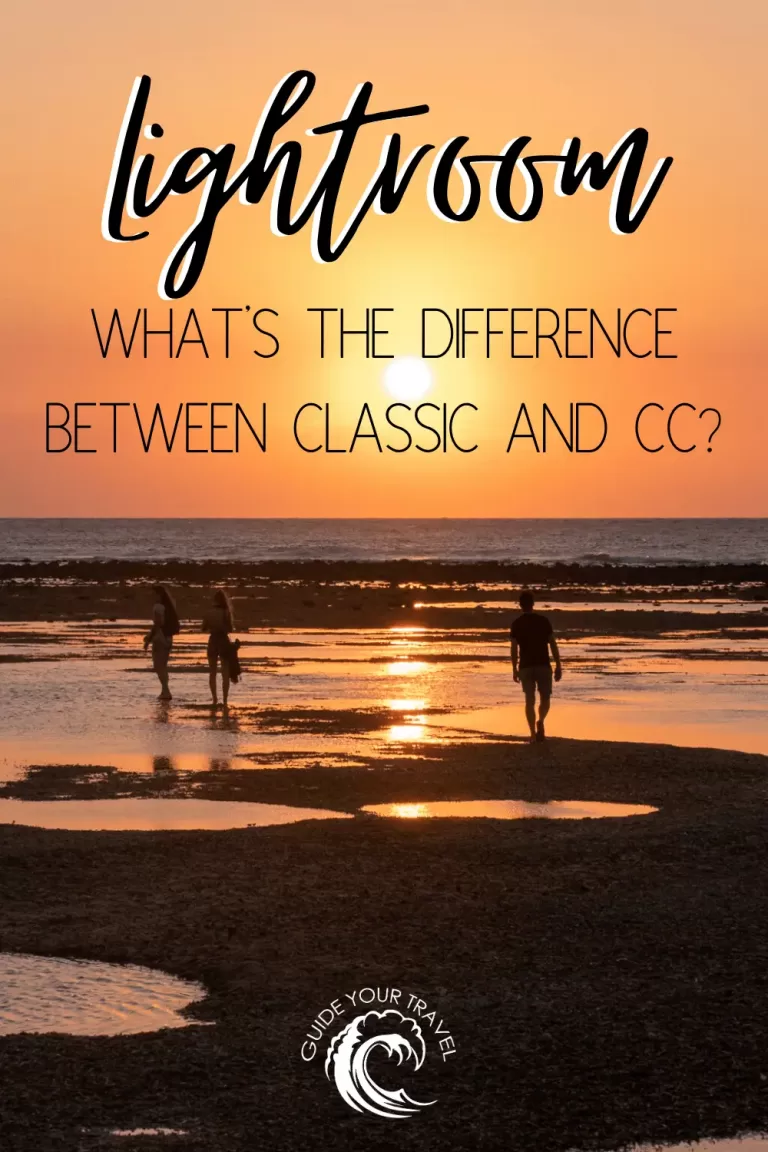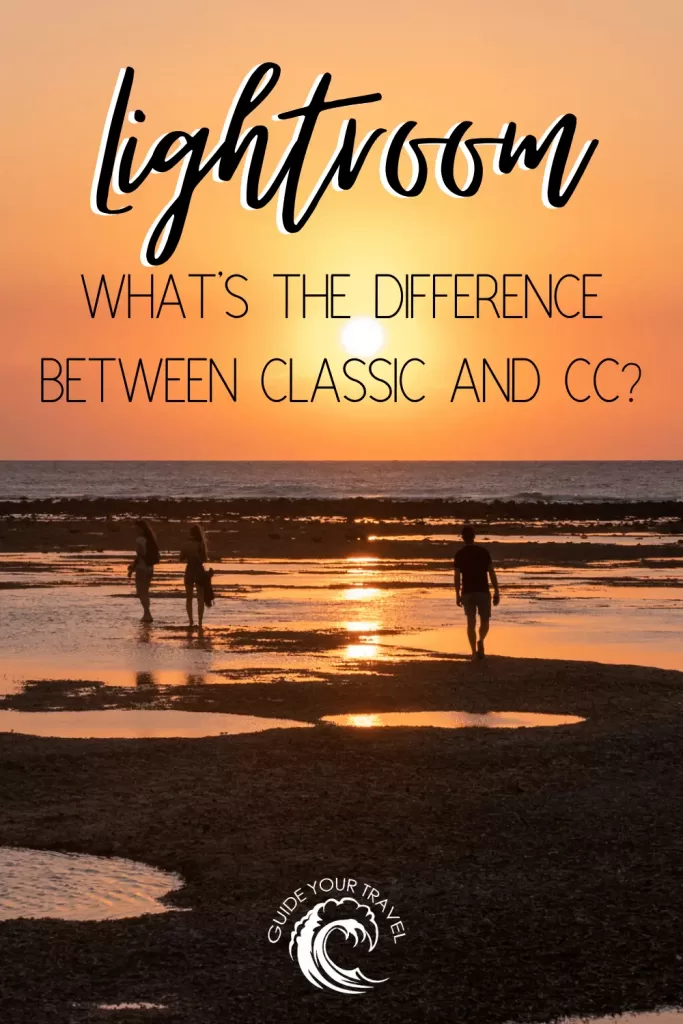 DO YOU NEED A PROFESSIONAL CAMERA TO USE LIGHTROOM?
My answer to this is definitely not. If you only take pictures on your phone you'll still get a lot of value out of Lightroom. You can use all of its features and edit your photos professionally. Of course, there are benefits to having a DSLR or mirrorless camera, however, if you're not ready to make this investment that's okay! Your phone can take amazing photos as well.
WHAT EXACTLY IS LIGHTROOM?
You might think this explanation is a bit pointless if you've already done some research on Lightroom. Of course, Lightroom is a photo editing software. That's true but it's actually a bit more than that.
Think about it like this. There are essentially two different types of photography programs out there. Some are used exclusively for editing pictures and changing them to make them look better. This could, for example, be Adobe Photoshop.
Then there are programs that store your photos and let you organise them. These usually also include a stripped-down editing program that lets you make basic changes to a photo. This includes Apple's Photos or formerly iPhoto.
So which one is Lightroom? Well, Lightroom is a sort of hybrid between the two. The software is definitely made for editing but it also includes a highly sophisticated catalogue system that lets you store and organise your photos. This completely eliminates the need to constantly export your photos from one app to another just to edit them. In other words, Lightroom is a one-stop-shop for everything photography (combined with Photoshop). Once you import your pictures they will live in Lightroom forever without having to transfer them to other editing apps or store them somewhere else.
It's truly beautiful.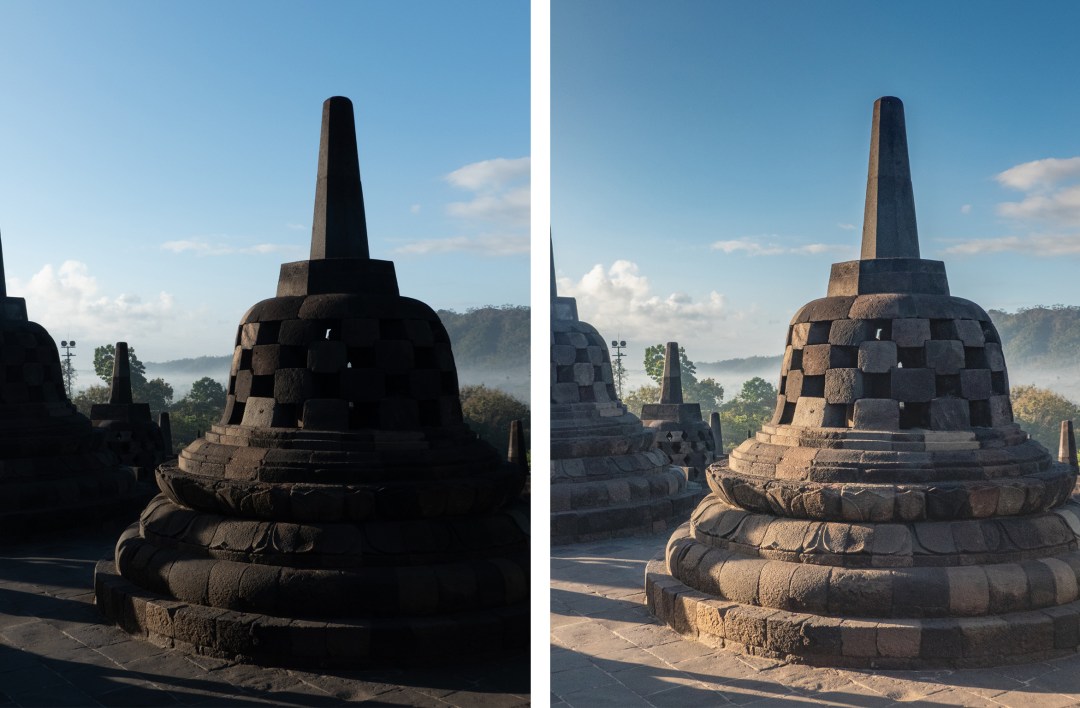 LIGHTROOM AND PHOTOSHOP – HOW ARE THEY CONNECTED?
You might still be wondering if you need Photoshop or what the difference between the two really is. Without going into much detail the good news is that Lightroom and Photoshop work together perfectly since they're both made by Adobe. You can edit your Lightroom photos in Photoshop without having to import and export. No need to worry about confusing duplicates. The two programs do it all for you.
If you're a complete beginner I would definitely recommend starting out with Lightroom and then upgrading to add Photoshop once you feel confident in how the software works. Photoshop is definitely a lot more challenging to learn and Lightroom really isn't. Photoshop is geared towards really manipulating images, merging them, adding cool effects and changing the contents. Lightroom is a lot more photography focused and lets you change lighting, colours and fixing small things in photos.
I think it's very important to understand Lightroom first before you move on to integrate Photoshop into your editing process.
LIGHTROOM CC AND LIGHTROOM CLASSIC CC – WHAT IS THE DIFFERENCE?
Here's where it might get confusing. There are two versions of Lightroom.
There used to be only Lightroom Classic until 2017 when Adobe decided to switch everything up and make most of their programs cloud-based. They essentially made a whole new version of Lightroom (called Lightroom CC). But, of course, they couldn't completely abandon the old Lightroom so they kept it pretty much the same and just called it Lightroom Classic CC.
Now you're probably wondering; where did the CC come from?
The CC stands for Creative Cloud which you might have heard of. It's Adobe's cloud that includes most of their software programs like Illustrator, Indesign, After Effects or Premiere Rush (and many more of course). They essentially moved away from the business model of selling their programs for a once-off price and instead are now offering them almost exclusively as a subscription-based service. That means you now have to pay monthly to use programs like Lightroom and Photoshop instead of buying them once.
Definitely a smart move on Adobe's part and great for anyone who isn't willing to spend hundreds of euros on a photo editing software. However, the monthly payments do add up if you use Lightroom longterm.
SHOULD YOU USE LIGHTROOM CC OR CLASSIC CC?
So now you know that Lightroom CC is the new version and Lightroom Classic CC is what Lightroom used to look like. What's the difference between the two?
Editing-wise there is no difference. Lightroom CC was designed to be more user-friendly and easier to understand for beginners. However, it provides the same features (with a few minor exceptions) as Classic CC when it comes to editing.
So why are people still using Classic CC? There are pretty much two reasons for that.
Firstly, no one likes change. Imagine you've been working with the same software all your career and suddenly they change it up completely. Most people simply like to stick with what they know so they never made the switch to Lightroom CC. That's completely fine. However, I personally think Lightroom CC is less intimidating for beginners.
And then there's the big difference. As the name suggests Lightroom CC is cloud-based. That means that all photos that you upload into it will be saved in your own cloud. You can access them from anywhere including from your browser or phone. This is a huge advantage since you do not need to rely on hard drives or having your laptop with you everywhere you go. Your cloud will always be accessible.
Lightroom Classic CC, on the other hand, saves all your photos in so-called catalogues. This means all your files exist somewhere on a hard drive in order to appear in Lightroom Classic CC. You need a lot of disk space to save all your photos and if you lose your hard drive they are lost forever (so always make a backup!).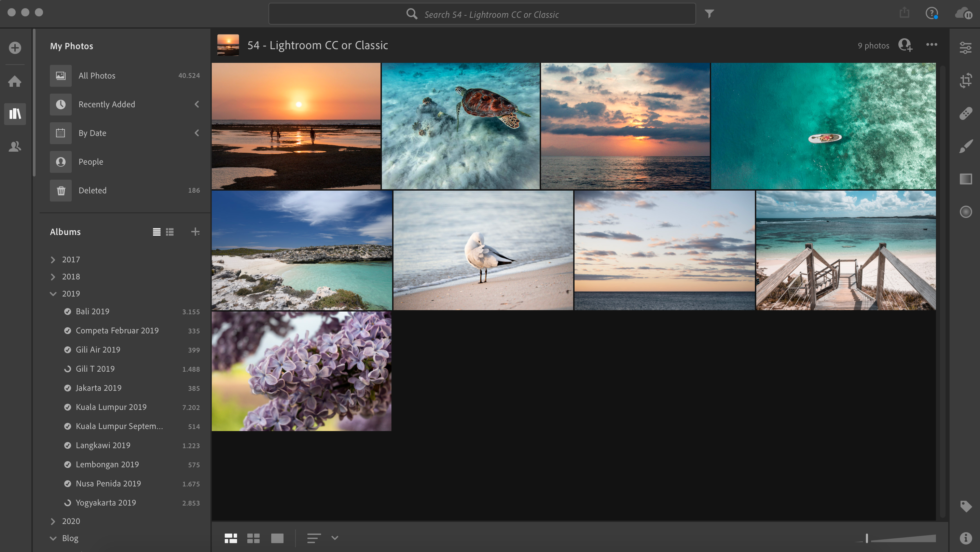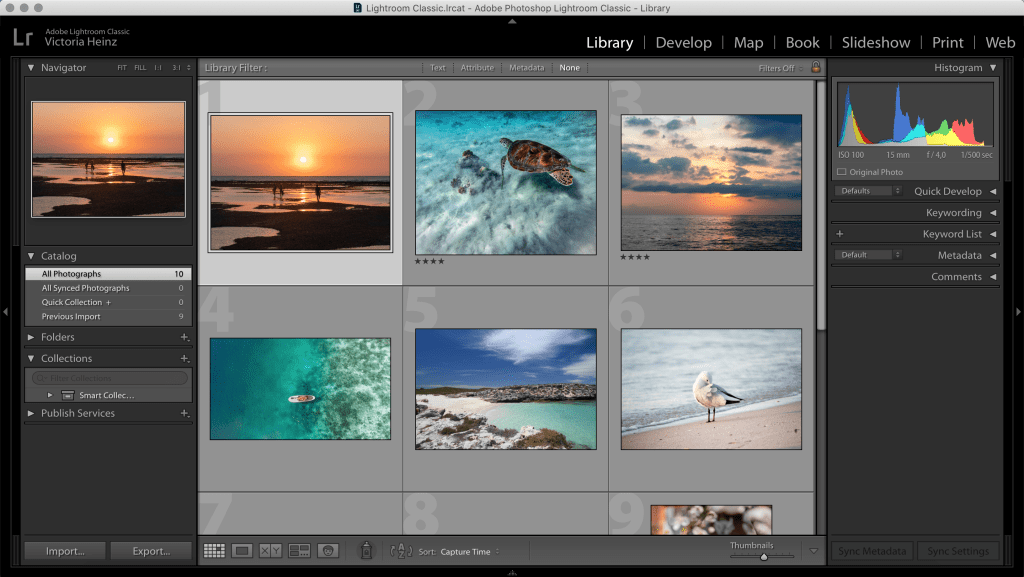 WHICH ONE IS RIGHT FOR YOU?
Both versions of Lightroom have their benefits and I use both actively. It's important to know that Lightroom Classic CC is essentially not available by itself. Nowadays, it only comes along with Lightroom CC. There are, however, subscription plans that include only Lightroom CC without Classic.
I definitely recommend you try them both to see which one you like better. However, in my opinion, your decision shouldn't primarily be focused on the editing features of the programs (they're pretty similar) but more on the storage features.
Also, consider the price. If you have a lot of photos you'll soon discover how expensive Adobe's cloud can get. Once you go above 1 TB you'll end up paying a lot per month to sustain your cloud. It might be more reasonable to switch to Lightroom Classic CC so you won't be limited by storage.
If your library is more compact and you don't need as much storage I highly recommend using Lightroom CC. Having all your photos in a cloud has huge benefits especially if you're travelling. I love that you never have to worry about losing anything since all your images are always securely backed-up in the cloud. Plus you can access them any time on your phone so they're always handy if you quickly want to show someone something.
If you don't want to store all your photos in Lightroom you could also technically only import photos into Lightroom to edit them and delete them afterwards. I wouldn't recommend this necessarily since you lose the ability to reverse any edits but it's definitely possible.
IF YOU CAN USE ONE VERSION OF LIGHTROOM DO YOU AUTOMATICALLY KNOW HOW TO USE THE OTHER?
Both versions of Lightroom are definitely very similar in how they work, however, their interfaces do look different. If you know how to use Lightroom CC you'll have no trouble learning Lightroom Classic CC and vice versa. You'll already know how everything works you just need to relearn where to find some features. It won't be a big problem.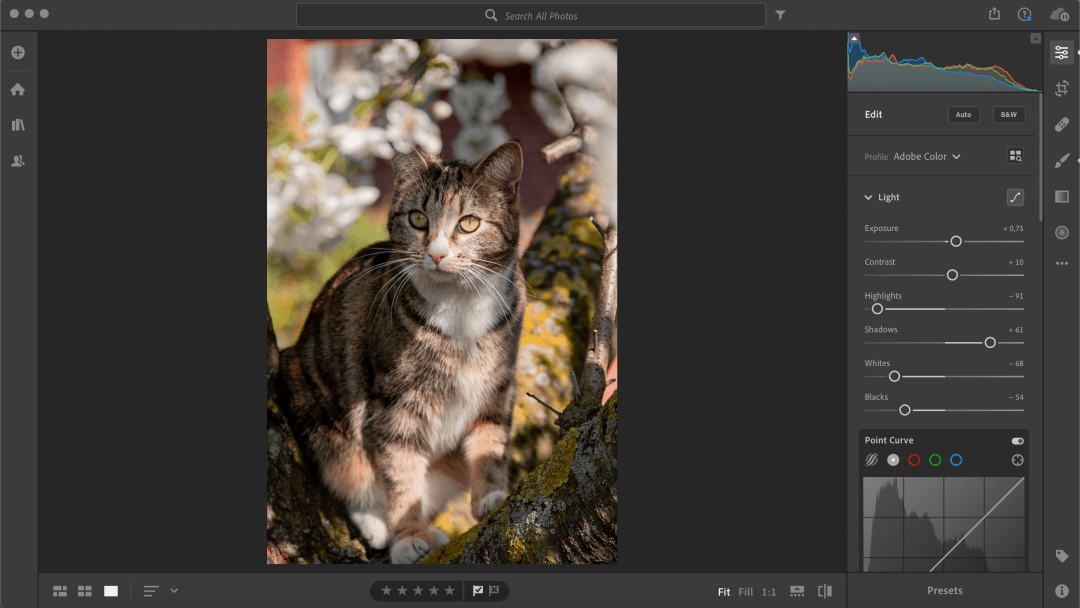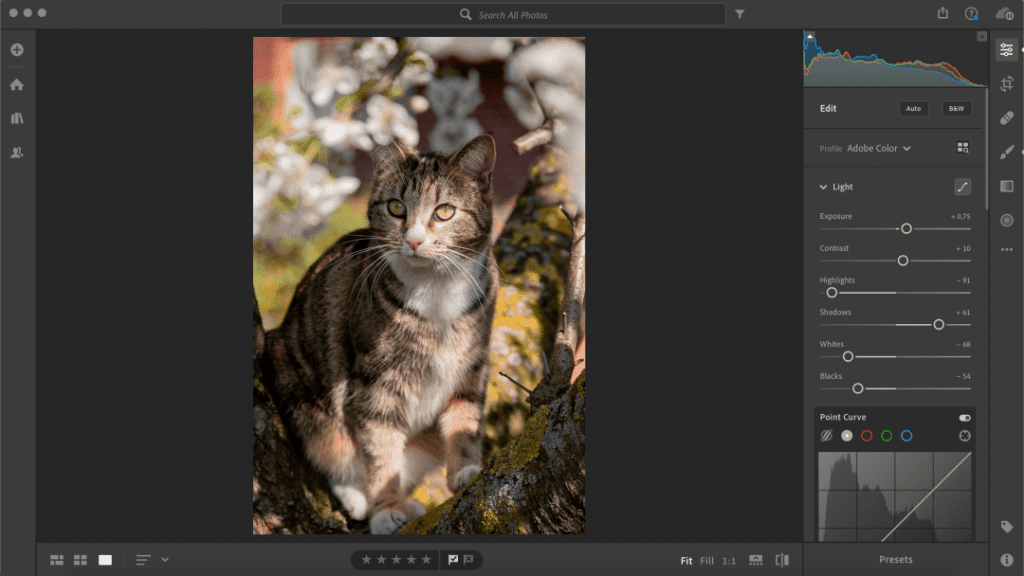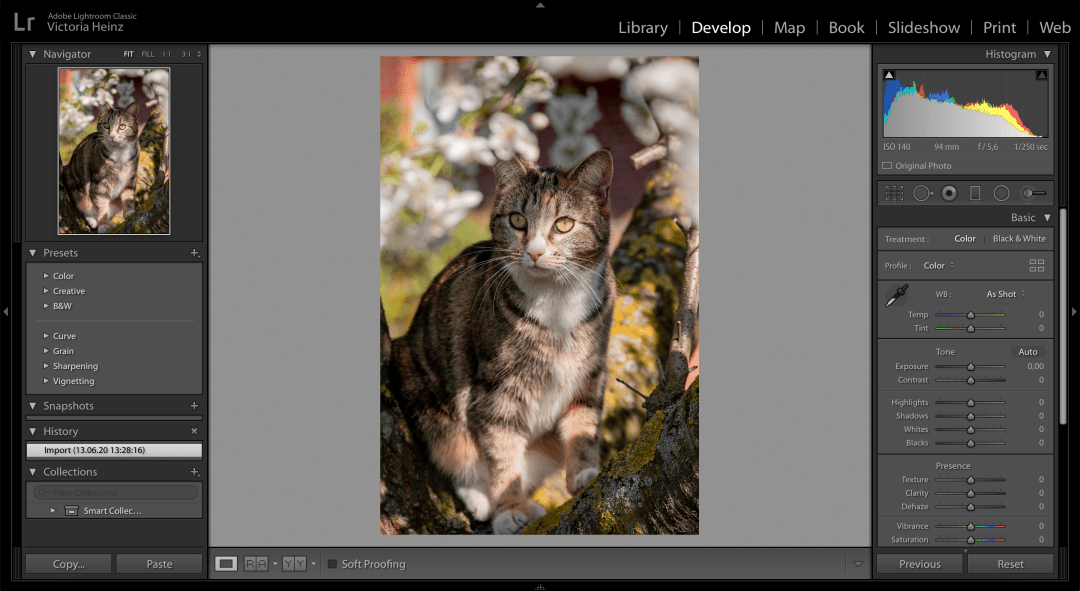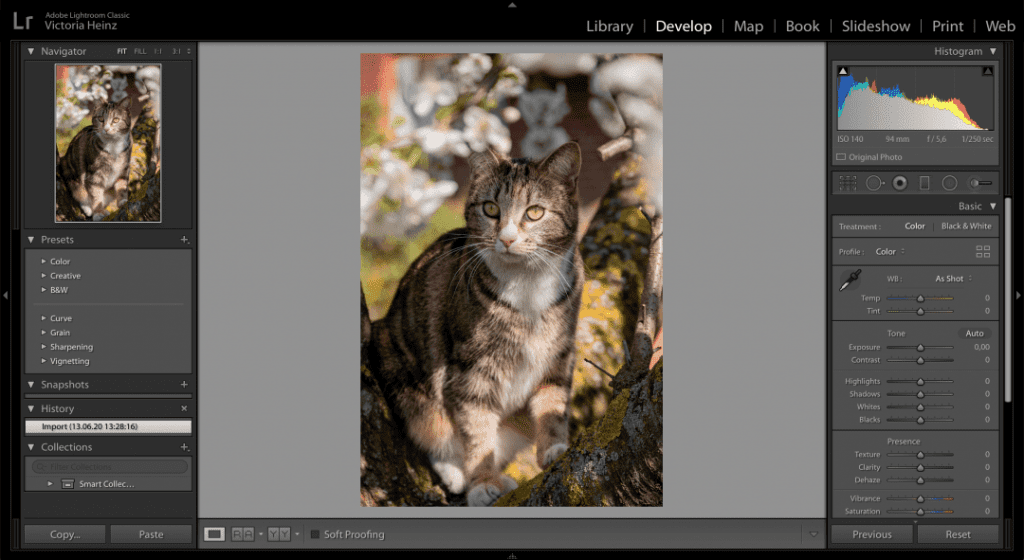 HOW I USE LIGHTROOM CC AND LIGHTROOM CLASSIC CC TOGETHER
I take a lot of photos at a very high resolution so they take up tons of space. I'm a huge fan of Lightroom CC mostly because I travel a lot and am terrified of carrying all my photos with me on a hard drive that could be damaged or stolen. However, it's just not realistic to have all the photos I ever took in the Creative Cloud since I simply do not have the funds to pay for the storage I would need.
So I came up with a compromise and now use both Lightroom CC and Lightroom Classic CC and its catalogues together. I pay for the 1TB monthly plan which gives me both versions of Lightroom. I add my newest photos into Lightroom CC and the cloud when I take them so that they're always with me and secure. By making sure to only keep important photos in the cloud that I need to access often I only need 1 TB. This mostly includes photos I need for the blog as well as a few favourites and important ones I tend to use a lot.
Anything else gets transferred to my Lightroom Classic CC catalogue which lives at home on an external hard drive. This hard drive is backed up automatically to another hard drive as well as a back-up cloud service which is a lot cheaper than the Creative Cloud. That way nothing can get lost even if both hard drives are somehow damaged. Technically I can then take my primary hard drive with me in case I do need the photos that are stored on it when I travel. I usually don't do this just because I don't need it but it would be possible without risking the loss of my photos.
For editing, I tend to focus on Lightroom CC just because that's what I learnt first and am still a bit biased towards. However, I like Lightroom Classic CC just as much and use it whenever I edit the photos on my hard drive.
PRICES – HOW MUCH ARE LIGHTROOM CC AND LIGHTROOM CLASSIC CC?
Adobe offers a great selection of subscription plans for everyone's needs. You can test Lightroom for free for 7 days if you're not ready to make a commitment. I did that free trial back in 2018 and after two days knew that I would never go back.
The cheapest way to get Lightroom is for 11,89 € per month. This gets you 1 TB of cloud storage but doesn't include Lightroom Classic CC or Photoshop.
Then there is their Photography Subscription plan which costs the same but only gives you 20 GB of cloud storage. However, this plan includes Lightroom Classic CC as well as Photoshop.
Can't decide between the two? Get the best of both worlds for 23,79€ which includes both the 1 TB cloud storage as well as Lightroom CC, Classic CC and Photoshop. This is the plan I currently use. You'll also get access to Adobe XD, Bridge and Premiere Rush which I use very rarely.
Want more programs? For 59,49€ per month, you can get every single Adobe Creative Cloud Program, however, no cloud storage.
You can pay all of these plans in advance on a yearly basis which saves you a bit of money. If you're a student definitely check out their student discount plans which are even better value.
Find out more information and your free trial on Adobe's website.
STILL CONFUSED?
I know this is a confusing topic. It takes a while to really understand which Lightroom plan is right for you. I highly recommend going for the free trial and really seeing for yourself what Lightroom has to offer. If you're a complete beginner I would say go for the 1 TB plan with only Lightroom CC for 11,89€ and see how you like it.
The good thing with Adobe is that you can quit their plans anytime so there is no commitment. 1 TB will get you far if you are a hobby photographer so you can worry about running out of storage later once you're more familiar with the program.
Need some travel inspiration? Check out these 15 destinations for every budget.
Are you a photographer looking for high-quality camera accessories? Nomatic has an amazing selection of camera bags for beginners and professionals. Find their products at Nomatic - Life on the Move.