HOW TO FIND OUT WHICH TRAVEL BLOGGER GEAR IS RIGHT FOR YOU
Picking the right travel blogger gear can be a challenge. Do you really need an expensive camera? Is it worth it to invest in a GoPro? Can you really be a travel blogger if you don't have a drone?
So many questions and thousands of different answers online. You can only read so many reviews and advice articles but no one will really be able to tell you what equipment is right for you.
The first question people usually ask me is which camera I use to take my photos. The answer to this is not as easy as you might think. Not only have I changed cameras A LOT during the last few years, but I also tend to carry more than one with me. To make this question easier to answer I came up with this article which summarises EVERYTHING that's in my camera bag on all of my travels. And that bag never leaves my side. All my content is created using these electronics and I swear by them.
As I mentioned, however, everyone is different and what works for me will not necessarily work for everyone. I definitely carry a lot of electronics with me and I'm sure you could still create great content with half of the things I have. But that's the way I like to travel and take photos.
Our blog posts contain affiliate links. These don't cost you anything extra, but let us keep Guide your Travel free and provide high-quality content for you. Thank you for your support!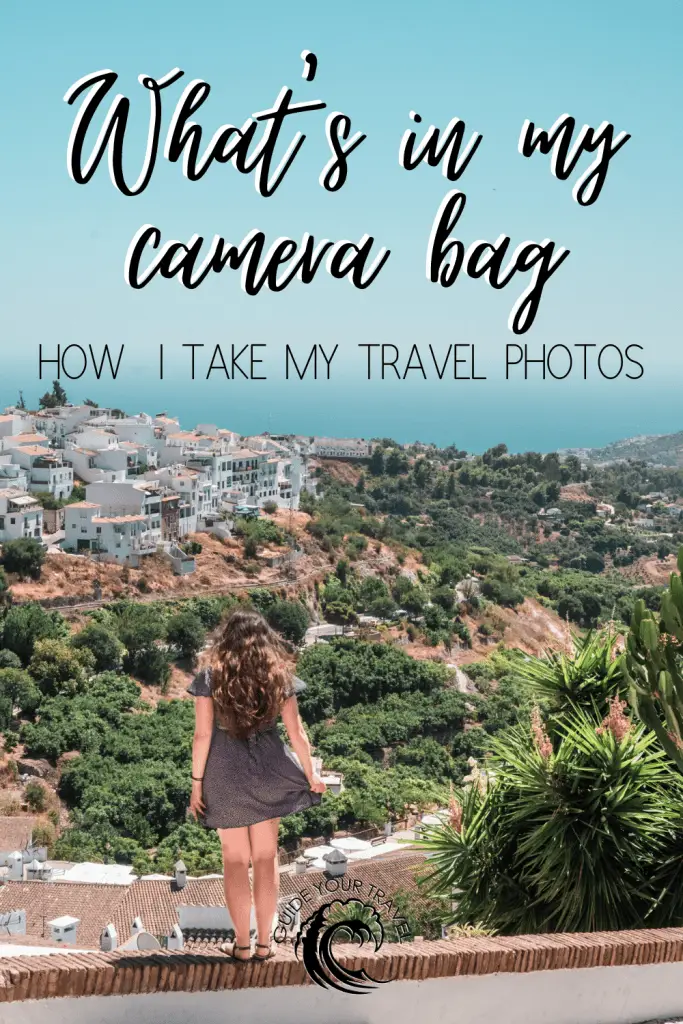 SHOULD YOU BUY ALL THE GEAR ON THIS LIST TO BECOME A GOOD TRAVEL BLOGGER?
My blog is focused on photography so naturally, I invest a lot into decent cameras and things that will help me take great photos. The truth is though that many travel bloggers only carry an iPhone or a small camera and are still incredibly successful. It all depends on what you feel most comfortable with. So no, you don't really need any of this gear to become a good travel blogger. But will it help? Definitely!
If you're still starting out you should focus on getting a decent camera that is compact and not too complicated to use. I've learnt the hard way that if you buy something that you don't really know how to use or that doesn't fit into your usual backpack you'll end up not taking it anywhere. Even the best camera in the world is useless if it sits in your hotel room for the entire trip. So start small and work your way up. Once you start noticing little things where your camera is unable to perform it may be time to upgrade.
The same goes for most of the items on this list. Do you need the best drone immediately if you've never flown one before? I'd say no. Slowly upgrade your travel blogger gear until you're at a point where you know your equipment and what it can do. Then maybe consider getting something more professional.
So what do I actually use to take my photos, edit my content and post everything? Let's get started.
PHOTOGRAPHY: WHAT I USE TO TAKE MY PHOTOS
MAIN CAMERA: NIKON Z50
The Nikon Z50 is my go-to camera that comes with me everywhere I go. It's a mirrorless camera which means it's lightweight and compact while still having the same capabilities as a much heavier DSLR. Once you go mirrorless you never go back.
For me, it's the perfect travel camera since it's very durable and doesn't mind a bit of dust or some splashes of water. It doesn't take up as much room as my DSLR but takes incredibly high-quality images. While it's definitely a pricey option it is 100% worth it for me. The Z50's two bigger sisters the Nikon Z6 and Z7 give plenty of room for upgrading even further in the future. Nikon's lenses are all compatible so no need to purchase a whole new set.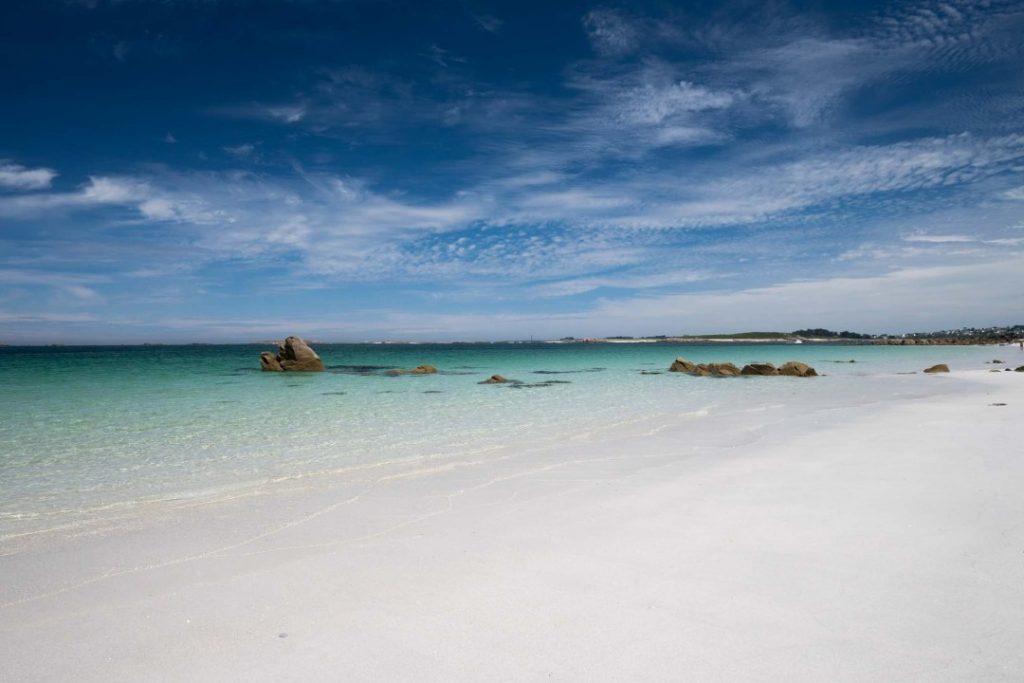 ACTION CAMERA: GOPRO HERO 7 BLACK
This is a no-brainer to me. If you plan to create content that involves any sort of water sports or snorkelling you need a GoPro. GoPro has an absolute monopoly on the action camera industry. No dupe will really be able to match GoPro's performance. Can you be a travel blogger without a GoPro? Sure. I mainly use my GoPro for two things: filming and photography for activities that involve water. So if you don't really do either of these things you won't have much use for a GoPro. If you're not quite sure if you'll get much use out of an action camera you could always go for a cheaper one first and then upgrade later.
DRONE: HUBSAN ZINO 
The Hubsan Zino is still my first drone and it was a great choice for that purpose. The "GoPro of the drone world" is DJI, the most famous and accredited drone producer. Their drones are high-quality but also quite expensive. The Hubsan Zino can be considered a cheaper dupe but its performance is more than impressive. It's a great drone for anyone who is starting out and wants a reliable drone that won't break the bank. Will I upgrade to a DJI drone eventually? Probably. But for now, the Zino matches what I want from a drone and it's let me create some amazing travel content.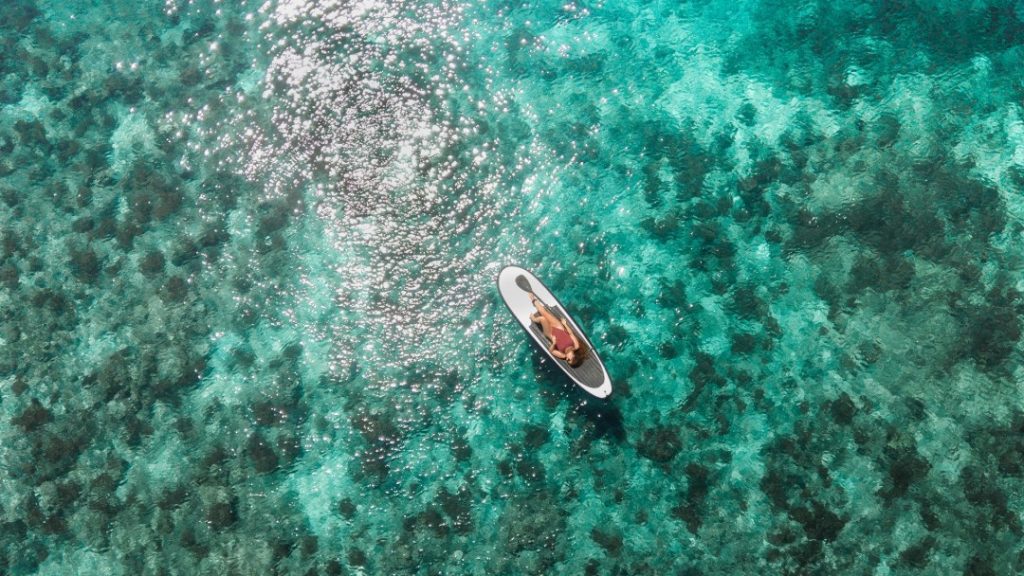 WHAT I USE TO POST MY CONTENT
PHONE: IPHONE X
I am not a fan of taking photos on my phone so I didn't mention the iPhone X in the photography section of this post. However, sometimes an iPhone is what you have handy and I end up taking photos with it a lot more than I'd like. Editing photos takes me a long time so I sometimes have to post content months after taking it. To avoid not posting at all I usually take a few stories for Instagram on my iPhone so it's an important part of my daily content creation. Plus I use the iPhone X for social media which is a huge part of my work. 
I tend to upgrade my phone once every 2-3 years which is usually how long the performance of the battery lasts. I have found iPhones to be superior to Android phones for the purposes I need so I stick to them. This is largely because I work on a MacBook which works seamlessly together with the iPhone.
LAPTOP: 2018 MACBOOK AIR 13-INCH 
I cannot believe I used to travel without a laptop. I use my MacBook Air every single day and it's where I do most of my work. Especially for editing photos and writing it's absolutely essential. I am not a fan of working on an iPad but that is a personal preference. A MacBook Air is the perfect travel companion since it's lightweight and can handle photo editing programs like Lightroom and Photoshop. 
Lightroom changed the way I take and edit photos. It is without a doubt the best editing software out there. If you want to take photos professionally you won't be able to work without Adobe Lightroom. I can highly recommend their free trial which lets you try out all of Adobe's programs (not just Lightroom and Photoshop) for free for a week. Check out their many offers and student deals here.
Choosing a Lightroom plan can be overwhelming. Read this post about the differences between the different Lightroom versions to get an easy overview of what your options are. If you've made the decision to try out Lightroom check out our beginner's guide on how to navigate the program here.
ACCESSORIES: WHAT I USE TO MAKE MY PHOTOS BETTER
FLASH: NIKON SB-500 AF SPEEDLIGHT
This is one of the newer additions to my camera bag and travel blogger gear. For many years I didn't use a flash much and if I did it was the built-in one that comes with the camera. Most of the time the results from this were more than disappointing. A while ago I decided to invest in an external flash and it was one of the best decisions I ever made. Low light can be a huge problem as a photographer. I used to just not take a picture if the lighting was bad. Today I clip on my Nikon flash and suddenly there's a whole new world of possibilities for my photography. Definitely a worthwhile investment if you want to step up your photography game. 
FILTERS: POLARISER
You absolutely need a polariser if you're into travel photography. It's shocking to me how few photographers talk about polarisers. Basically a polariser does the same thing as polarised sunglasses. It makes colours brighter and most importantly takes away reflection from bodies of water. Take a look at the photos below. The first one was taken without a polariser and the second with one. No additional editing. Isn't the difference incredible? Now imagine you didn't have a polariser. You would have never known how beautiful this photo could look. And this is not something you can fix in editing. Polarisation needs to be captured in the original image otherwise you will never get the same effect. Polarisers can be incredibly expensive (80€ or more). I use a very cheap one from Amazon that does the trick for me, however, the more expensive options obviously have benefits.
FILTERS: UV FILTERS
UV filters used to be a necessity for photographers. They filter out UV rays which was very important for older types of lenses. Today modern cameras and lenses have the capabilities to filter out UV rays by themselves so UV filters essentially became useless overnight. So why do I still use one?
I have UV filters on almost all of my lenses for mostly one reason: to protect them. As a travel photographer, my camera is often exposed to the elements and is routinely covered in sweat, dust, sea spray and sunscreen. If all these things ended up on my naked lenses they wouldn't last very long. UV filters do little to change your picture (in good lighting) but they'll protect your actual lense from scratches and damage. Definitely a worthwhile investment.
GOPRO DOME
I have to admit the GoPro dome is a very annoying item to carry around. In addition to taking up a lot of space, the truth is simply that you won't use it very much. But that one time you do your pictures will be amazing. So if you don't mind having this bulky and easy-to-scratch item in your bag when you travel you definitely need to invest in a dome. It will get you those once-in-a-lifetime pictures.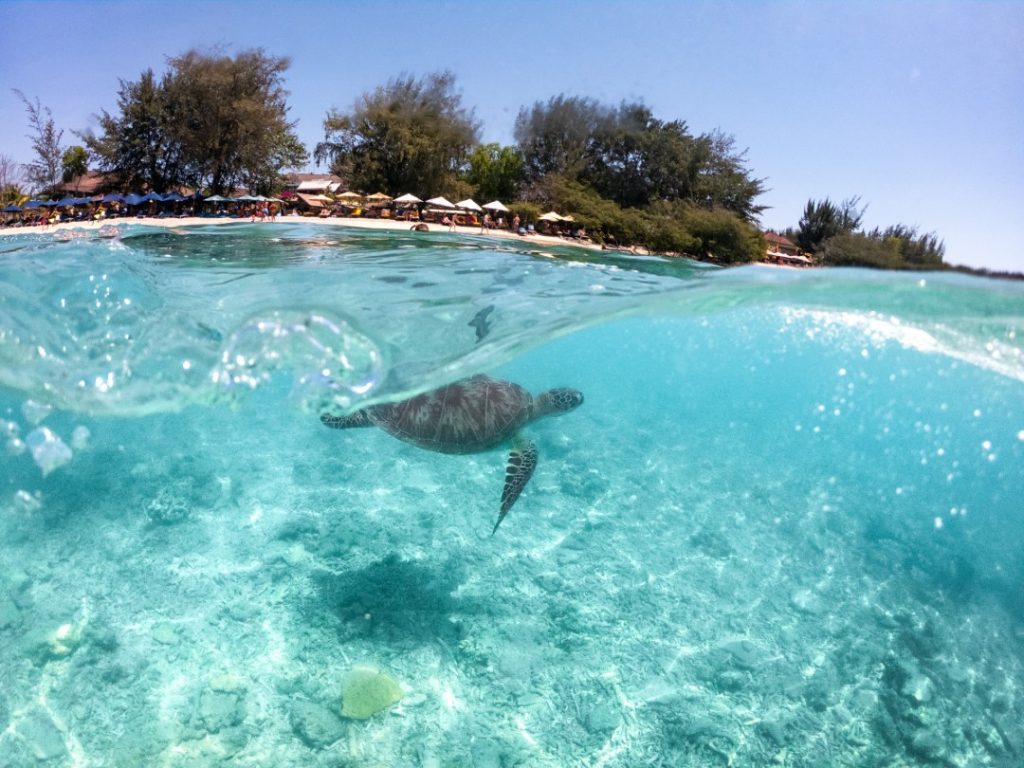 TRIPOD
A tripod is an absolute must-have as a photographer. In low-light situation or with long exposures in general you need to have a stable place to put your camera. Plus the self-timer is a necessity when taking photos without a partner. Have you ever asked a random person to take a picture of you? Usually, it doesn't turn out that great. With a tripod, you can take a photo using the self-timer anywhere. You can even use your phone to take the photo remotely.
I use a small gorilla grip tripod which can support both the GoPro as well as my camera. To get a higher perspective I go for a larger, lightweight tripod that gives me more possibilities. However my go-to is the gorilla grip.
SD CARDS (AND AN SD CARD READER)
This might sound trivial but having high-quality SD cards included in your gear is an absolute must for any travel blogger. Even if you're not an expert photographer you will immediately notice the difference between a good SD card and a bad one. SD cards with a low class are slow and hard to handle. Nowadays even high-quality cards are quite affordable so make sure to invest. It will make your life as a photographer exponentially better.
Unfortunately, the MacBook Air that I use doesn't have an SD card reader. Definitely a problem if you want to transfer your photos from your camera to a laptop daily. Opting for a laptop with an SD card reader is one option but I decided to go for a more lightweight one and get an external reader. These cost less than 15€ and are easy to replace in case they break. A great solution if you're not willing to buy a very expensive MacBook Pro.
BONUS: POWERBANK
If you only buy one thing from this list it needs to be an external battery. You can charge anything that uses an USB port using this powerbank. Especially on long trips it's worth it to carry an external battery with you. I use one from Anker which is very reliable but also quite pricey. Definitely invest in at least 2 external batteries to ensure you always have power even when you're camping.
Have you checked out our post about 19 things every traveller needs? Click here.