If you're still wondering whether a trip to Rottnest Island is worth the money then this complete guide will help you decide. It will tell you all the important things you need to know in order to make your day there perfect.
While it's not a cheap trip, I definitely think going to Rottnest is worth it. Whether you're planning on visiting Perth anyway or are coming just to see the little island it's a great place to spend the day.
Or I've you've got a bit more time why not stay on Rottnest for a few nights.
Too expensive? That doesn't have to be necessarily true. Camping sites on the island are actually quite affordable if you know where to go and come with the right equipment. 
This post may contain affiliate links, which means we'll receive a commission if you purchase through our links, at no extra cost to you. This helps us keep Guide your Travel free and provide high-quality content for you. Please read the full disclaimer for more information.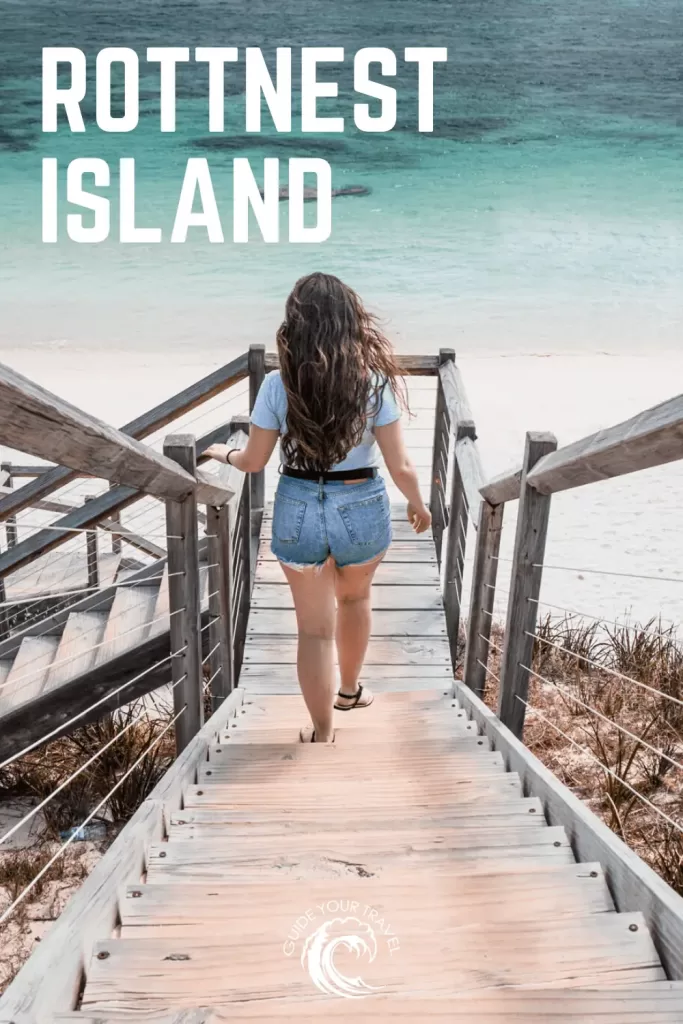 WHY THIS ISLAND IS SPECIAL
So why is Rottnest special?
Firstly, you can find some of the West Coast's best beaches here and the picturesque landscapes will make you feel as if you're a thousand miles away from Perth's busy streets. It's the perfect way to escape the city for a day and enjoy the incredible nature the area has to offer.
Of course, what makes Rottnest so popular are the quokkas; small marsupials that are so used to human presence that they'll let you get up close and take the perfect photo. They live all over the island and riding around trying to spot them is so much fun.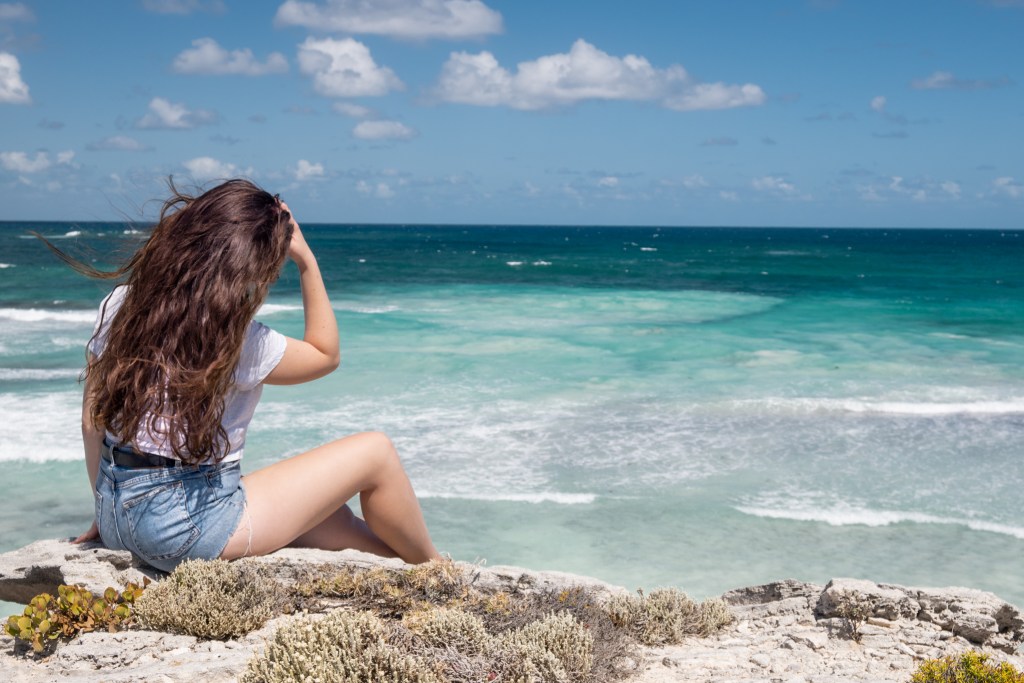 Aside from crystal clear waters, white-sand beaches and friendly Quokkas the main reason why I enjoy going to Rottnest so much is the fact that there is next to no motorised traffic.
You'll find busses and some smaller trucks taking tourists around the island, however, the most popular method of getting around Rottnest is by bike. This means you'll get to enjoy nature largely undisturbed by cars and can take your time cycling around. 
It really is a version of paradise.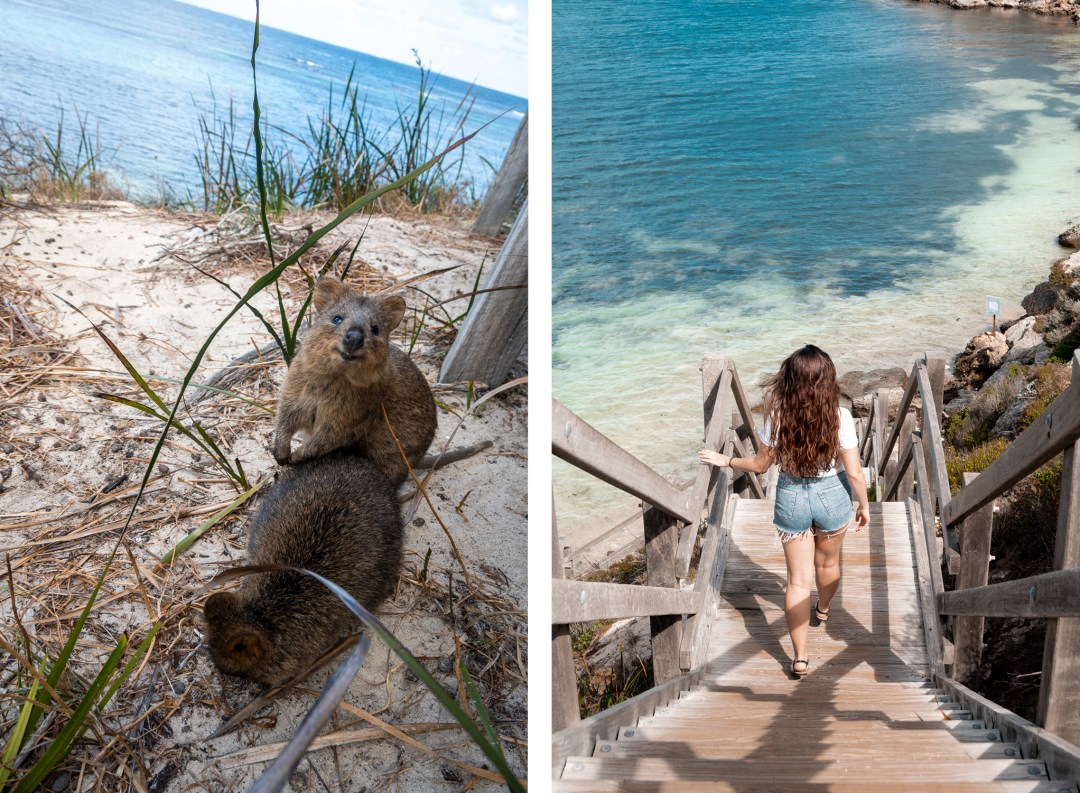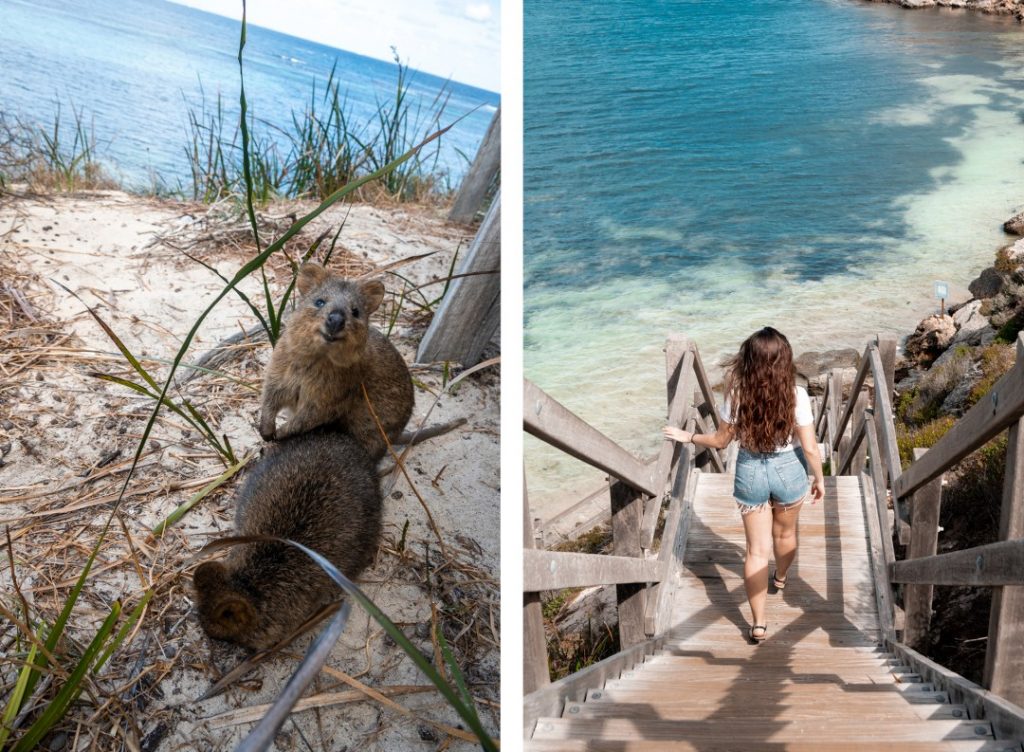 HISTORY AND FACTS
Rottnest Island is located around 17 kilometres off the coast of Perth on Australia's West Coast. It has an area of around 19 km2 and a small permanent population of just over 300 people.
The island is known as Wadjemup to the local Noongar people. Evidence of human life can be dated back as far as 30,000 years although Rottnest only separated from the mainland around 7,000 years ago.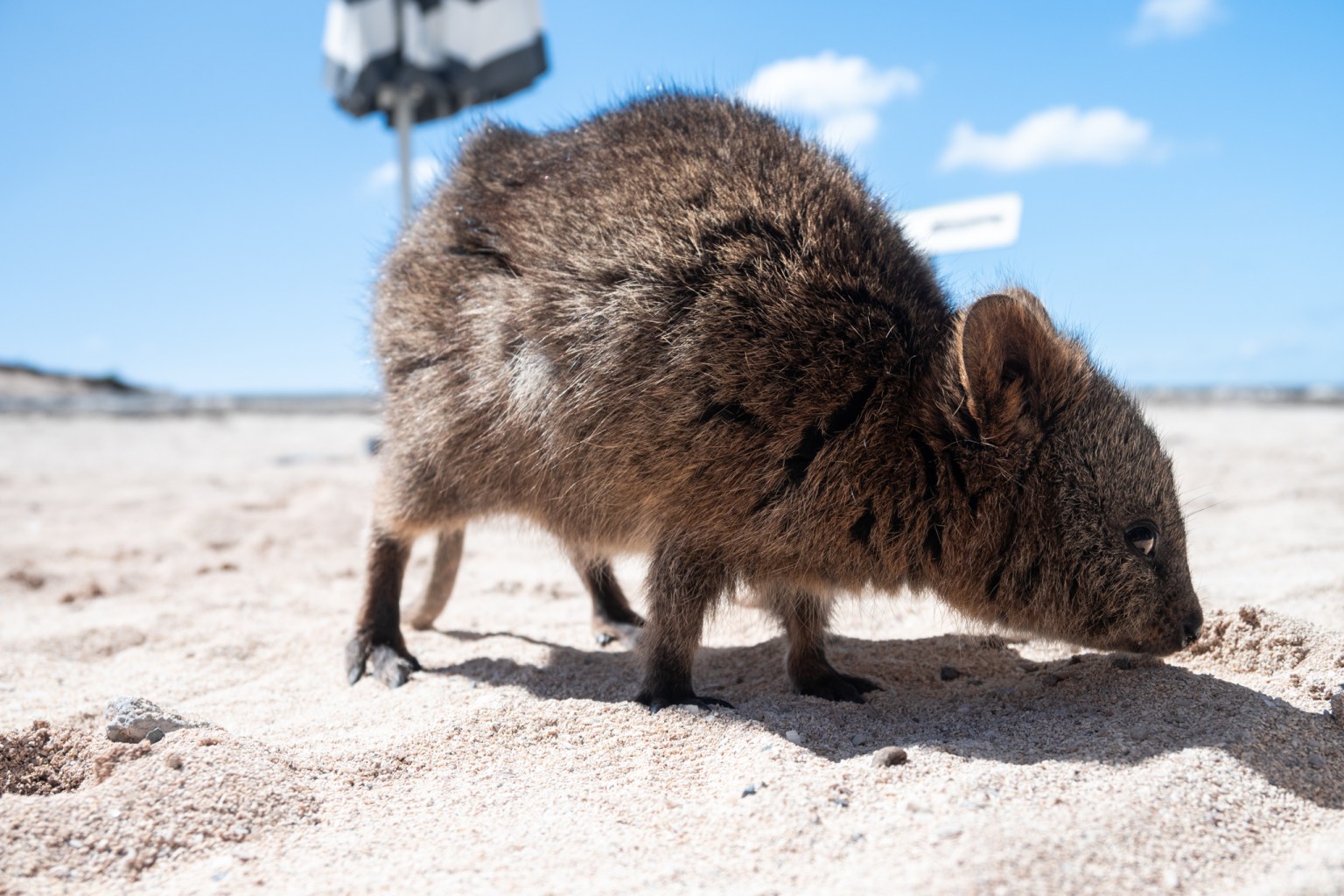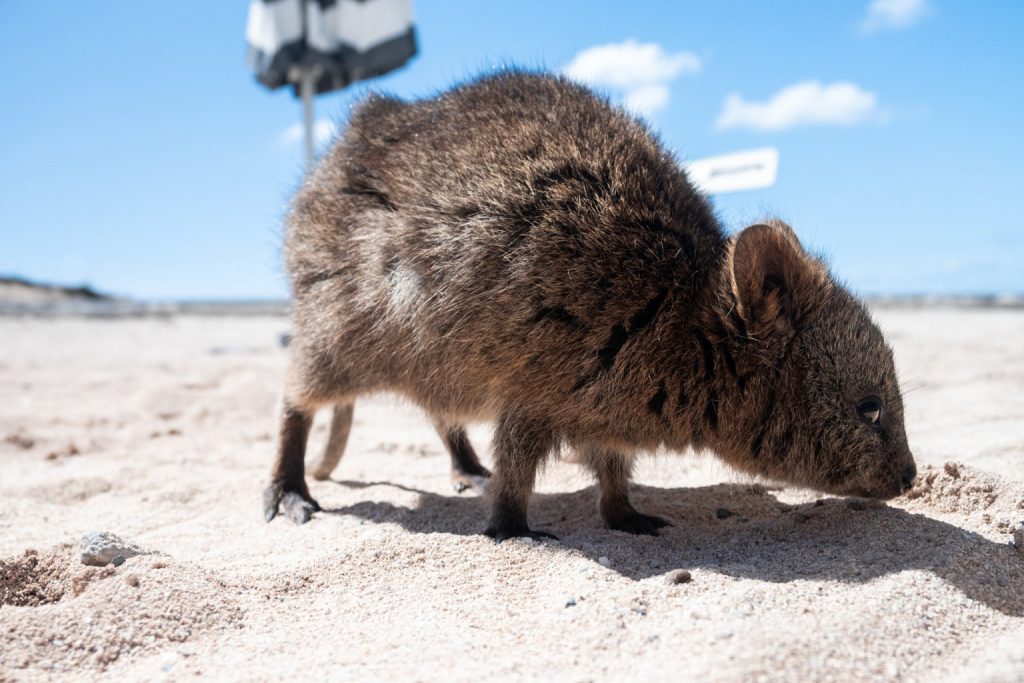 The island was first "discovered" by Dutch ships in the 17th century. They named it "Rat's Nest" Island because of the Quokkas which they mistook for rodents. Over time the name Rottnest Island developed from this misunderstanding.
Since British settlers found their way to the Swan Valley the island has been used as a prison, for military purposes and as an internment camp. You can still visit many of the colonial buildings.
During its early times as a prison, the island only housed six inmates, all of which famously escaped at the same time. Find out more about Rottnest's history here or join some of the educational walking tours when you're on the island.
As of April 2020, the island is currently being used as a COVID-19 quarantine location for incoming cruise ship passengers.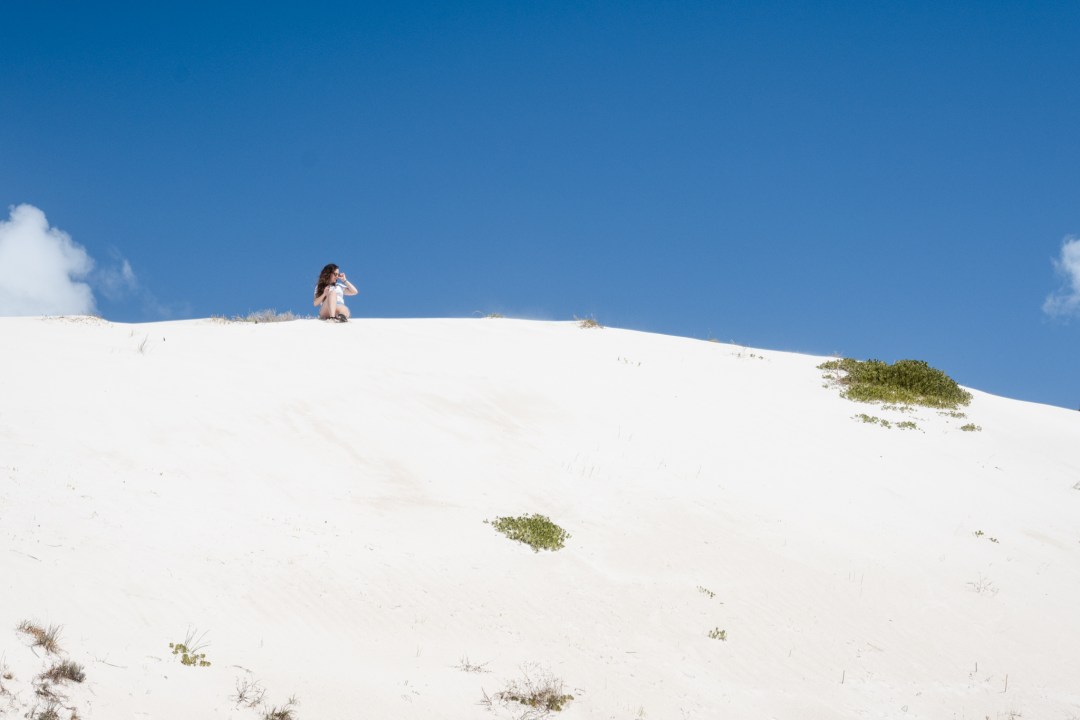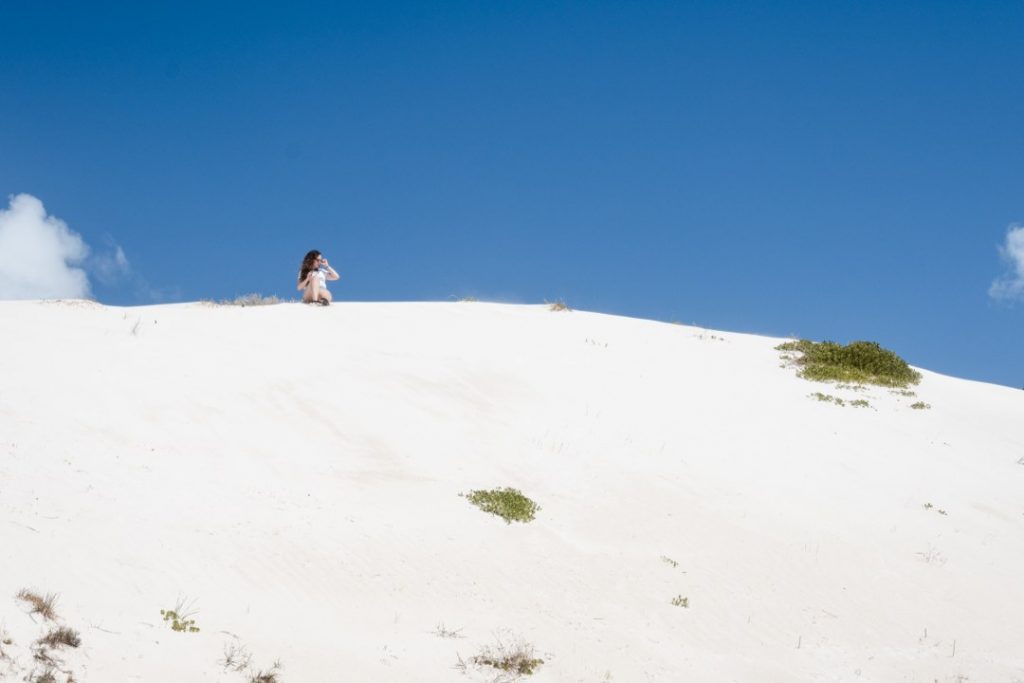 HOW TO GET TO ROTTNEST ISLAND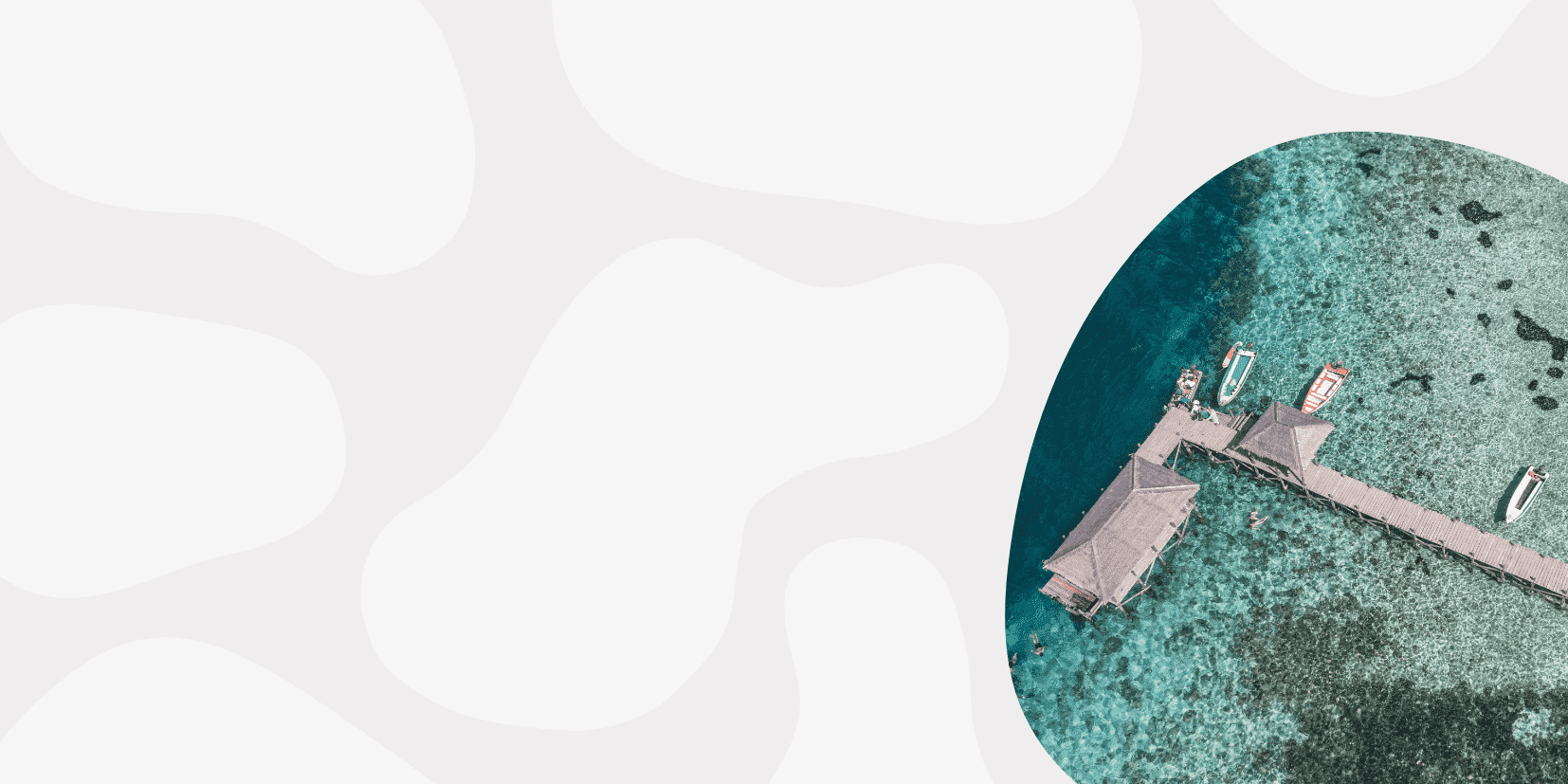 Let me save you time and effort when you're travel planning!

➼ Best travel insurance? SafetyWing
➼ Best place to find cheap flights? Skyscanner
➼ Best bank & credit card for travellers? Wise
➼ Best travel backpack? Osprey Farpoint 70
FERRIES
The easiest and cheapest way to get to Rottnest Island is, of course, by ferry. There are numerous operators taking tourists to the island and back to the mainland every day.
Two of the most popular ferry services are Sealink and Rottnest Express. They offer similar routes and departure times and their pricing is nearly identical. I have not experienced any notable difference between the two operators so it is not very important which one you choose.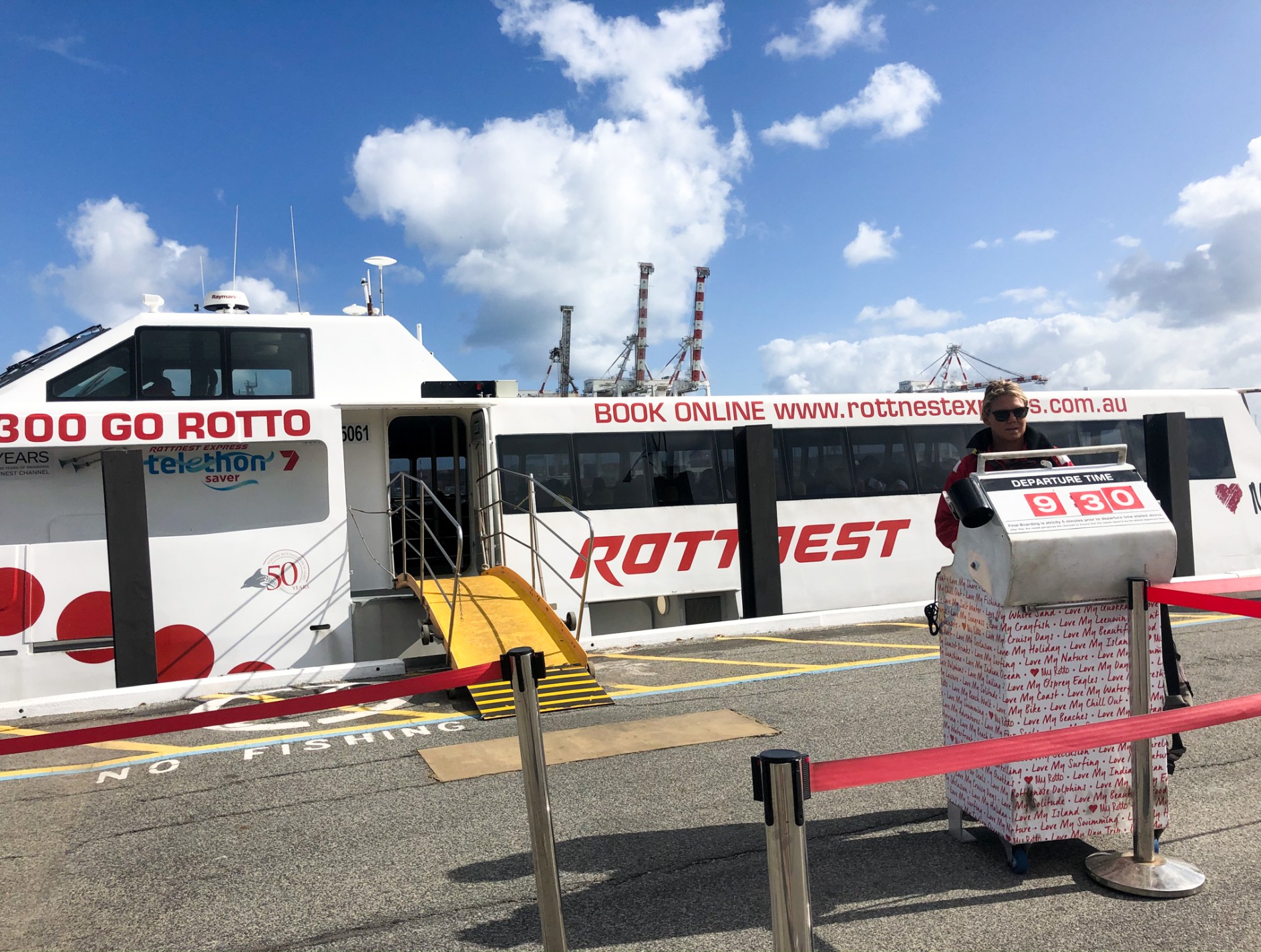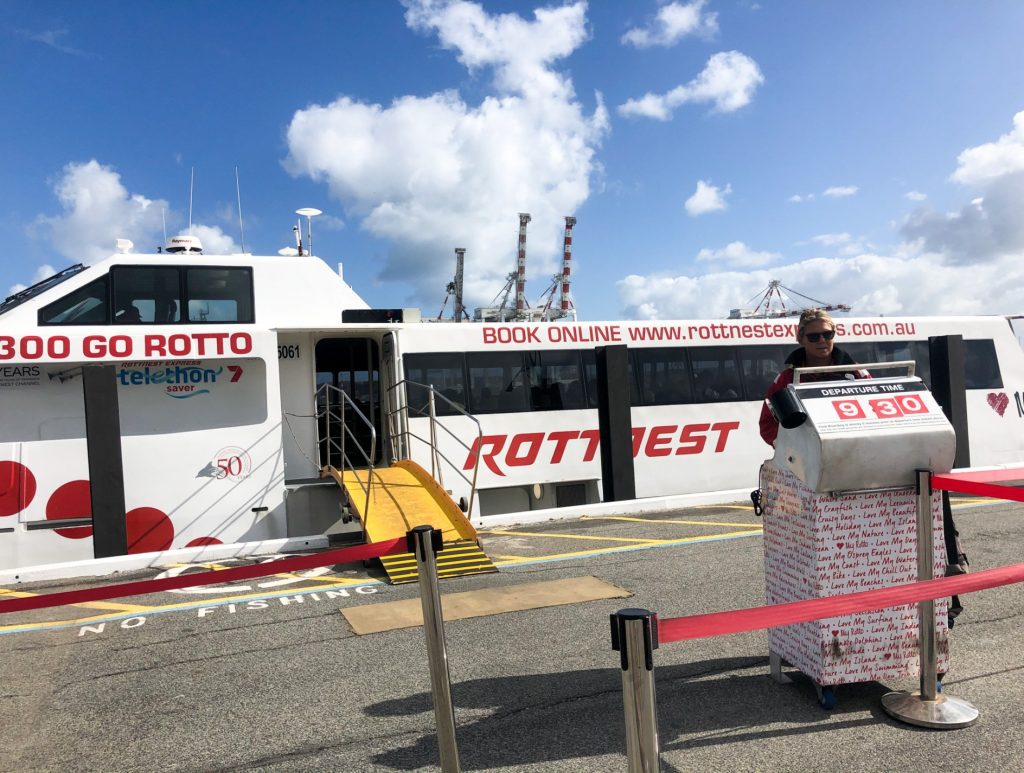 PRICES
A return ticket to Rottnest Island tends to cost around 70 AUD (~ €41) (including a 19 AUD (~ €11) admission fee) if you depart from B Shed or Northport in Fremantle. It costs 109 AUD (~ €63) if you depart from Barack Street in Perth.
You can also add optional extras such as bikes, snorkelling equipment or book tours directly through the ferry provider. I'd definitely recommend this as it's very convenient, especially for renting a bike (more on that later on).
WHERE SHOULD YOU DEPART?
FREMANTLE
If you're new to Perth it might be confusing to decide where to depart. Freemantle is the closest port to Rottnest which means the ferry that leaves from there will be the fastest (and the cheapest).
In Freemantle, you can pick from either Northport or B-Shed which are located right next to each other but on opposite sides of an estuary. From both of these ports, the ride to Rottnest will take around 30 minutes.
I would recommend picking B-Shed as it has the most ferry services every day. Northport will not have as many ferries departing and arriving and it'll be more difficult to get home as there isn't a lot of public transport close by. Usually, the Northport ferries end up going to B-Shed first before they go to Rottnest.
B-Shed has plenty of parking available if you're arriving by car and is within walking distance of Fremantle central station with a great selection of public transport.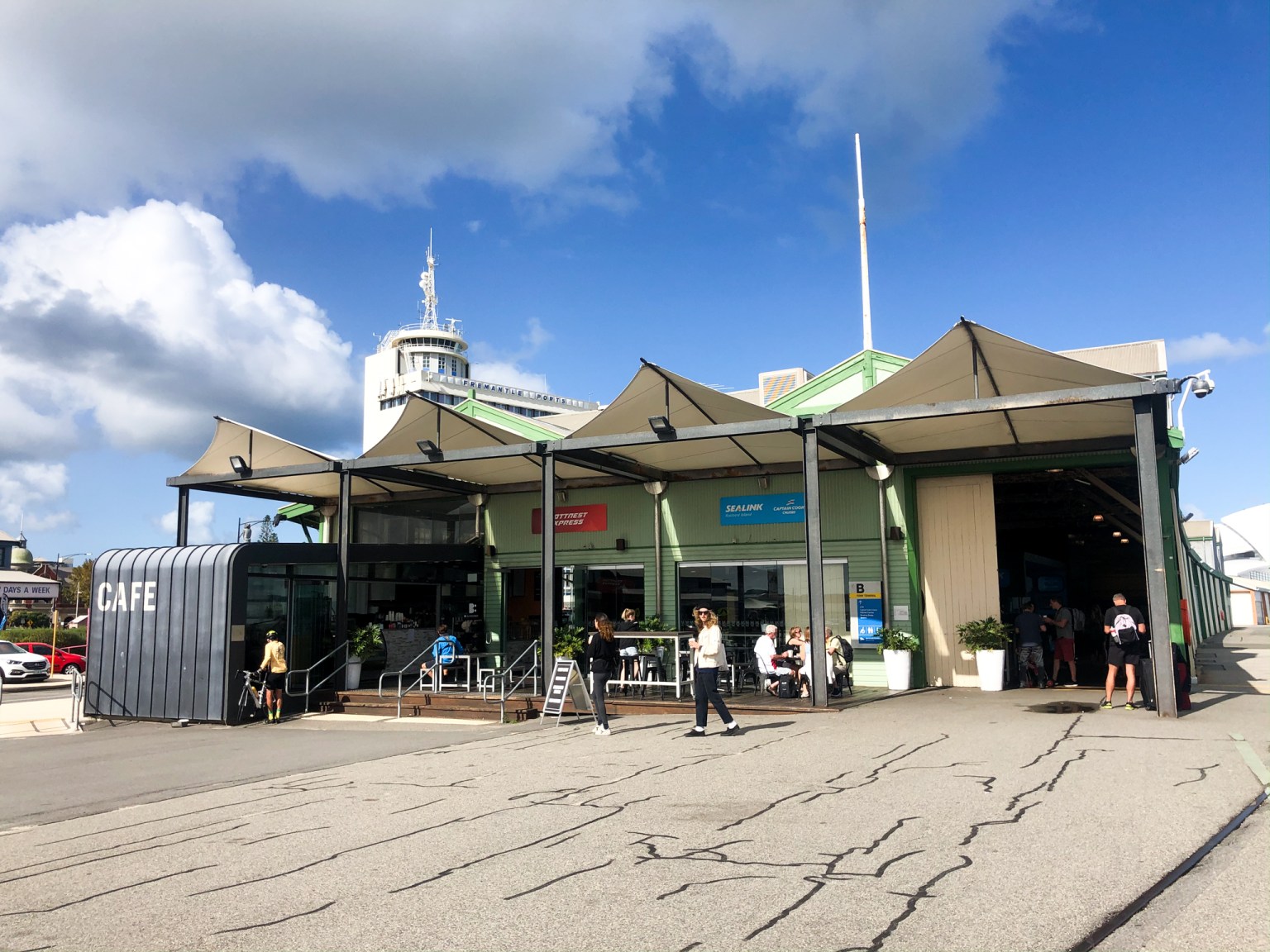 PERTH
The Barrack Street ferry will take much longer to reach Rottnest (up to 2 hours) because it tends to stop in Fremantle on the way. The service is also more expensive and operates less frequently.
I would recommend picking Fremantle if you are able to get there easily. You'll get to spend more time on Rottnest and save some money on your tickets.
If you are staying in Perth city centre you should compare the time it would take you to take a train to Fremantle (which stops very close to B-Shed) and the time it takes to take the ferry from Barrack Street.
You can pick two different ports for your return ticket if that is more convenient for you.
BOOKING TICKETS
You should book your ferry tickets online with Rottnest Express or Sealink in advance. Popular ferry times do sell out so it's good to book a few days before you intend to go especially if you're planning on going on a weekend.
You can also buy tickets on arrival, however, it's safer to buy them online.
SEASICKNESS
The "ferries" operators like Sealink and Rottnest Express use tend to be large speed boats or catamarans with capacities for hundreds of passengers.
If the weather is good the ride will be fairly smooth. If you're departing from Fremantle you'll only be on the boat for around 30 minutes which is very manageable.
However, if it's windy or the sea is rough the ride can get fairly bumpy. If you're prone to seasickness prepare by taking some medication or try to choose a day with good weather.
I would not recommend departing from Perth if you tend to get seasick. The ride is much longer and you'll stop multiple times which usually makes it worse.
My tip is to wait until the very last minute to get on the boat. The staff is always very nice and you can let them know that you'd like to board last. Don't miss the boat though!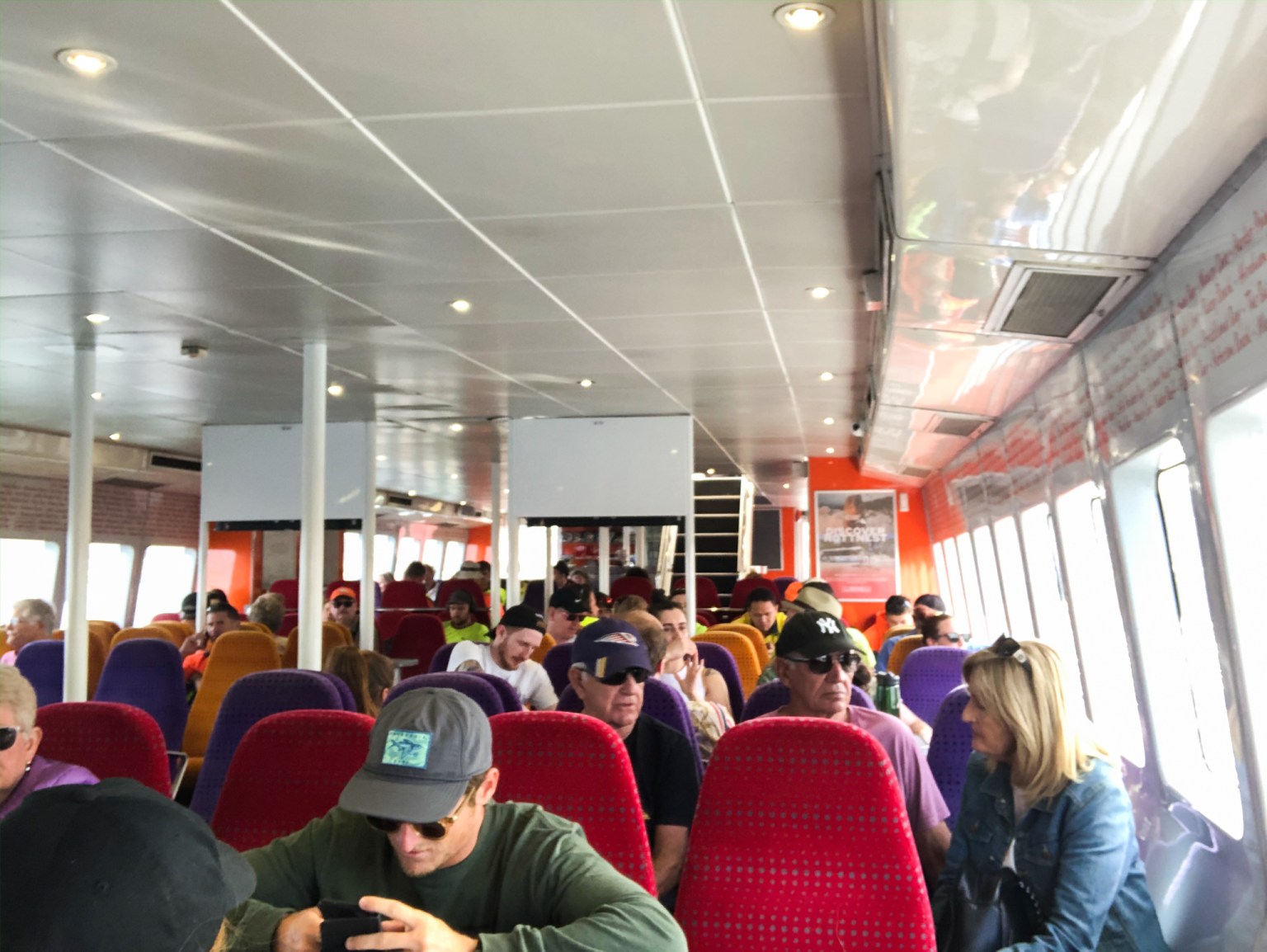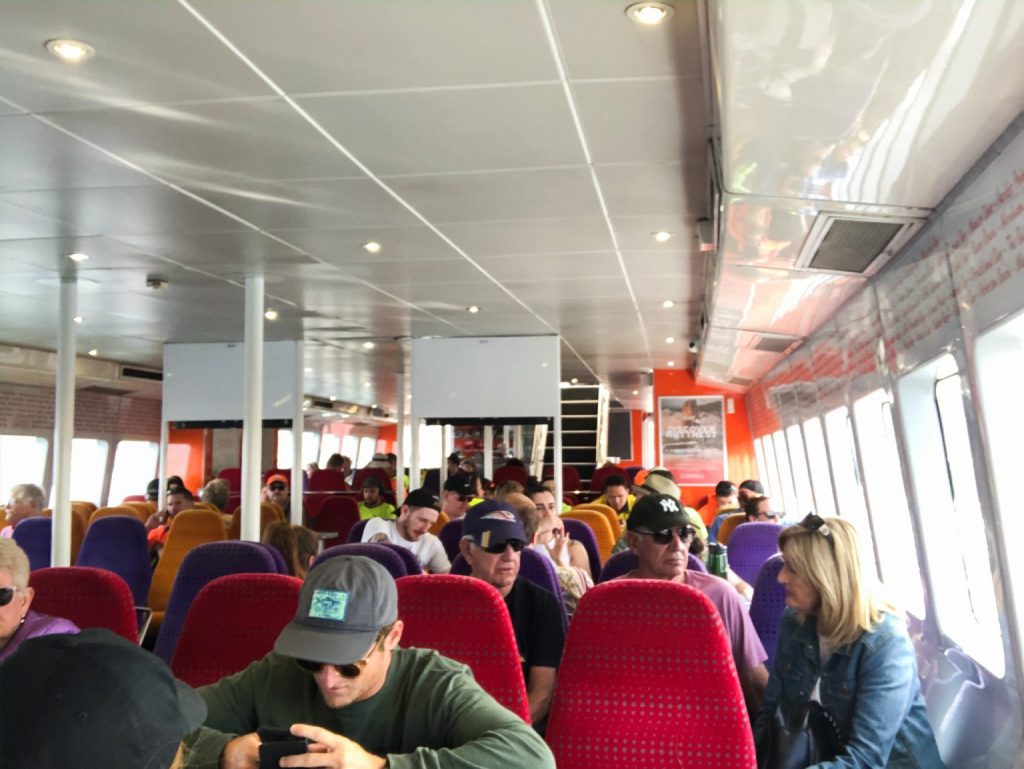 BY AIR
If you're not restricted to a budget you can also opt to take a private plane, helicopter or "air taxi" to the island. Their return flight prices start at around 130 AUD (~ €75) per person for a larger group. Find out more information here.
HOW MUCH IS A ROTTNEST ISLAND DAY TRIP?
Of course, the total cost of your day trip will depend on what you do and what your priorities are. I would say if you're on a really tight budget you could manage to do Rottnest for around 110 AUD (~ €64) per person.
That includes the 70 AUD (~ €41) ferry ticket, 30 AUD (~ €17) for bike rental and 10 AUD (~ €5.80) for public transport to and from Fremantle.
This calculation is realistic, however, it assumes you are bringing a picnic lunch and not doing any activities except for bike riding and swimming on Rottnest.
Definitely possible!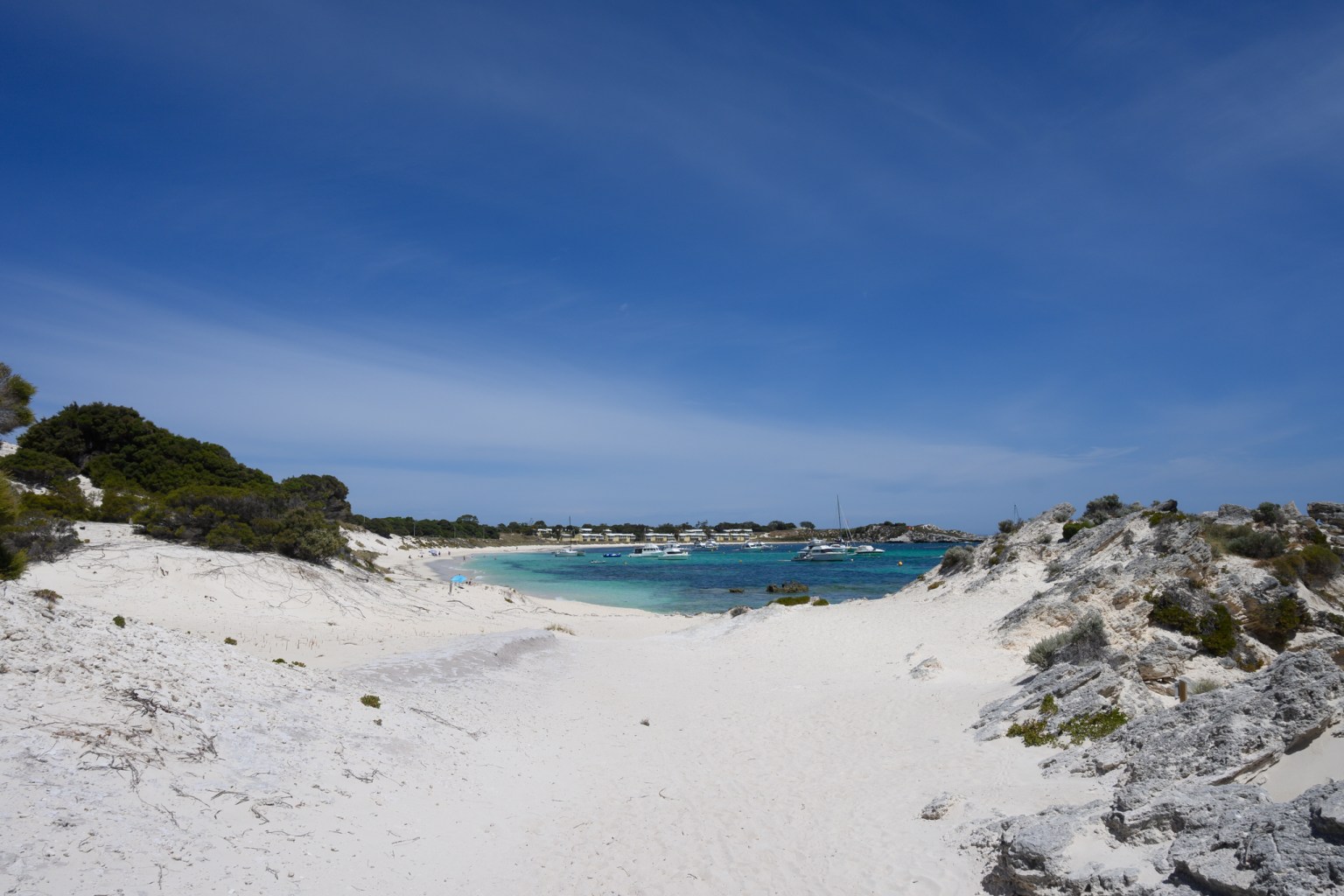 WHEN TO GO TO ROTTNEST ISLAND
As with most tourist attraction, it's, of course, better to go early in the morning. Depending on the season there are usually ferries departing at 7:30 AM, 8:30 AM or 9:30 AM.
I have found that the 9:30 AM ferry is a good choice as you'll be able to sleep a bit longer and you can start your day in Rottnest at 10:00 AM which is still reasonably early.
The island is usually not incredibly overcrowded and you'll still find some quiet spots and empty beaches even during the day.
Of course, even better if you manage to make the 8:30 AM ferry!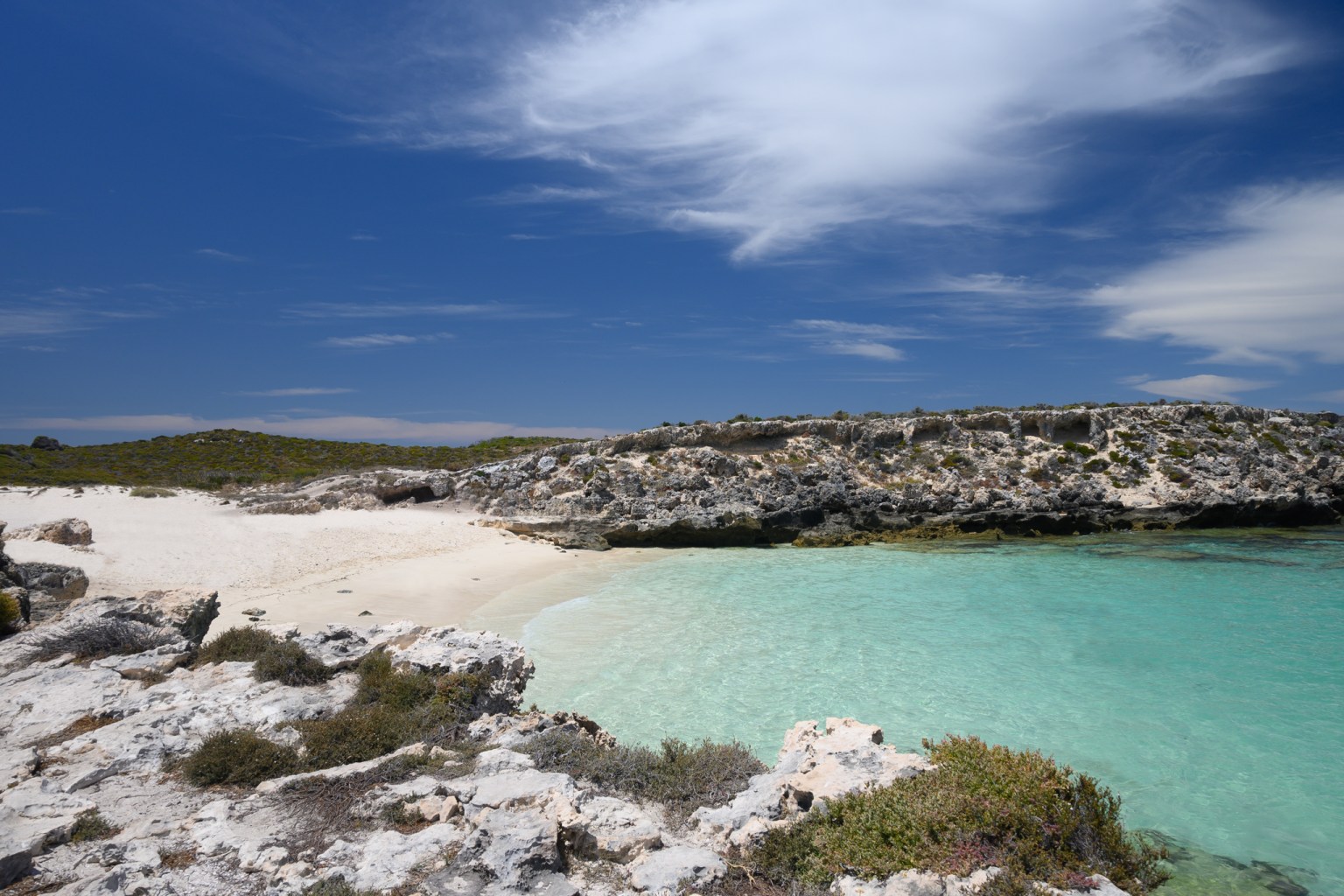 WHEN TO GO BACK: THE SECRET FERRY HACK
Choosing which ferry to book for the way back may seem like an impossible task. It can be hard to estimate when you'll be wanting to go home.
My advice is to choose a later ferry (around 5:00 PM).
What most people do not know is that the ferry times are actually fairly arbitrary. Every boat has a "standby line" for passengers who have tickets with the same operator at a different time. If there are empty seats left on the boat they will let you on.
Note that this only works if you have a ticket with the same operator. Sealink will not take you if you have a Rottnest Express ticket and vice versa.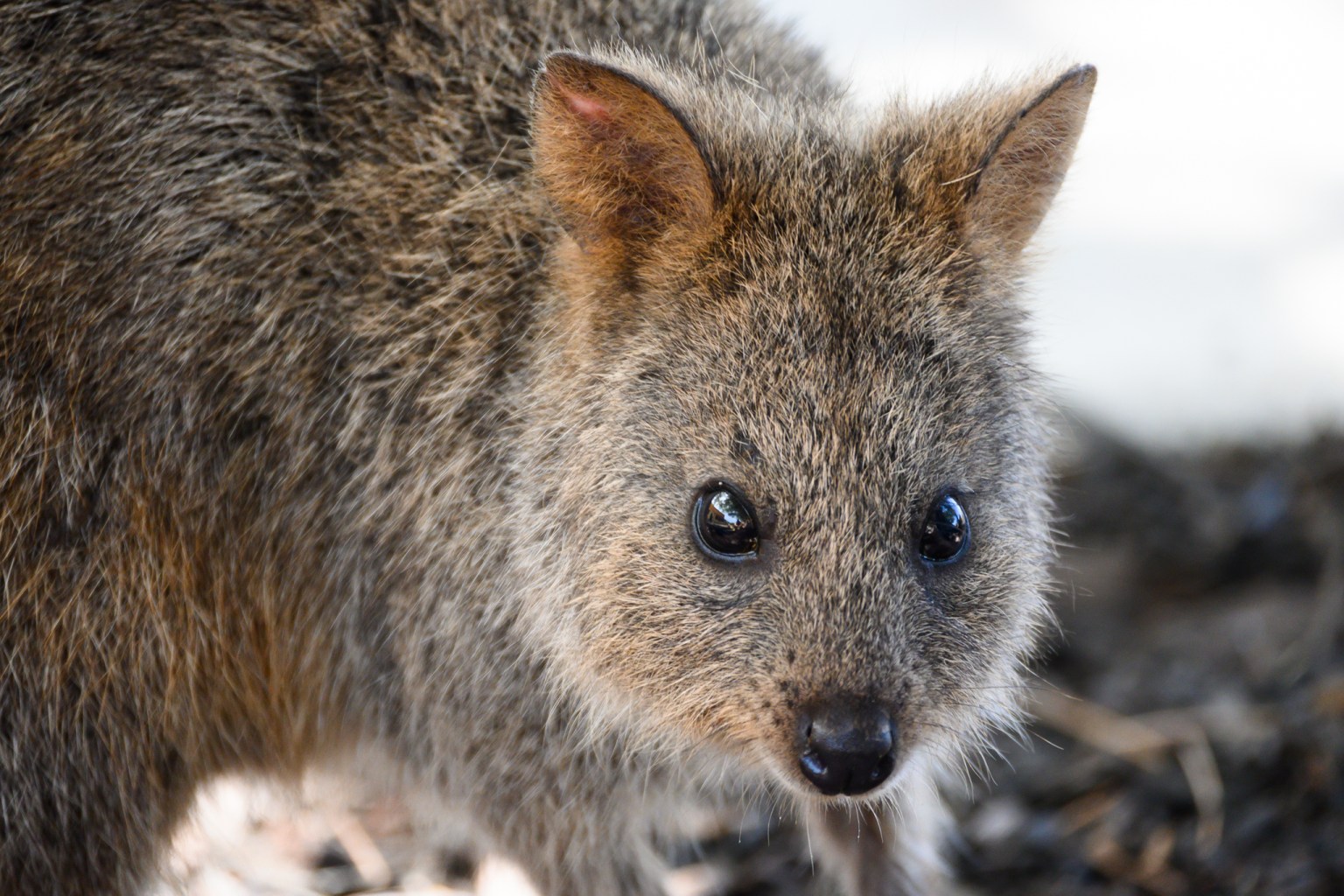 So if you booked your ferry for 5:00 PM but are feeling tired by 3:30 PM you can simply hop on the next boat and be on your way home if you're lucky.
This doesn't always work, of course, but usually 80% of the time they'll be empty seats. These are on a first-come-first-serve basis so it's good to start lining up about 25 minutes before the boat departs so you'll be guaranteed to get a spot.
In my experience, you'll start feeling tired from biking in the hot sun all day at around 4:00 PM so keep that in mind when you plan your day.
WHAT'S THE BEST WEATHER FOR GOING TO ROTTNEST?
It's best to visit Rottnest Island in summer (November-March roughly) if you're wanting to go snorkelling or swimming. You'll also be more likely to catch a sunny day during these months but don't forget about the heat.
Rottnest Island has little shade and you'll be exposed to the sun for most of the day so be prepared to sweat a lot during summer.
You might be more comfortable going during the shoulder season (October or April) when you'll get cooler temperatures (around 20 degrees) but still have lots of sunny days. Just keep in mind that the water temperature will be getting colder and it won't be ideal for swimming.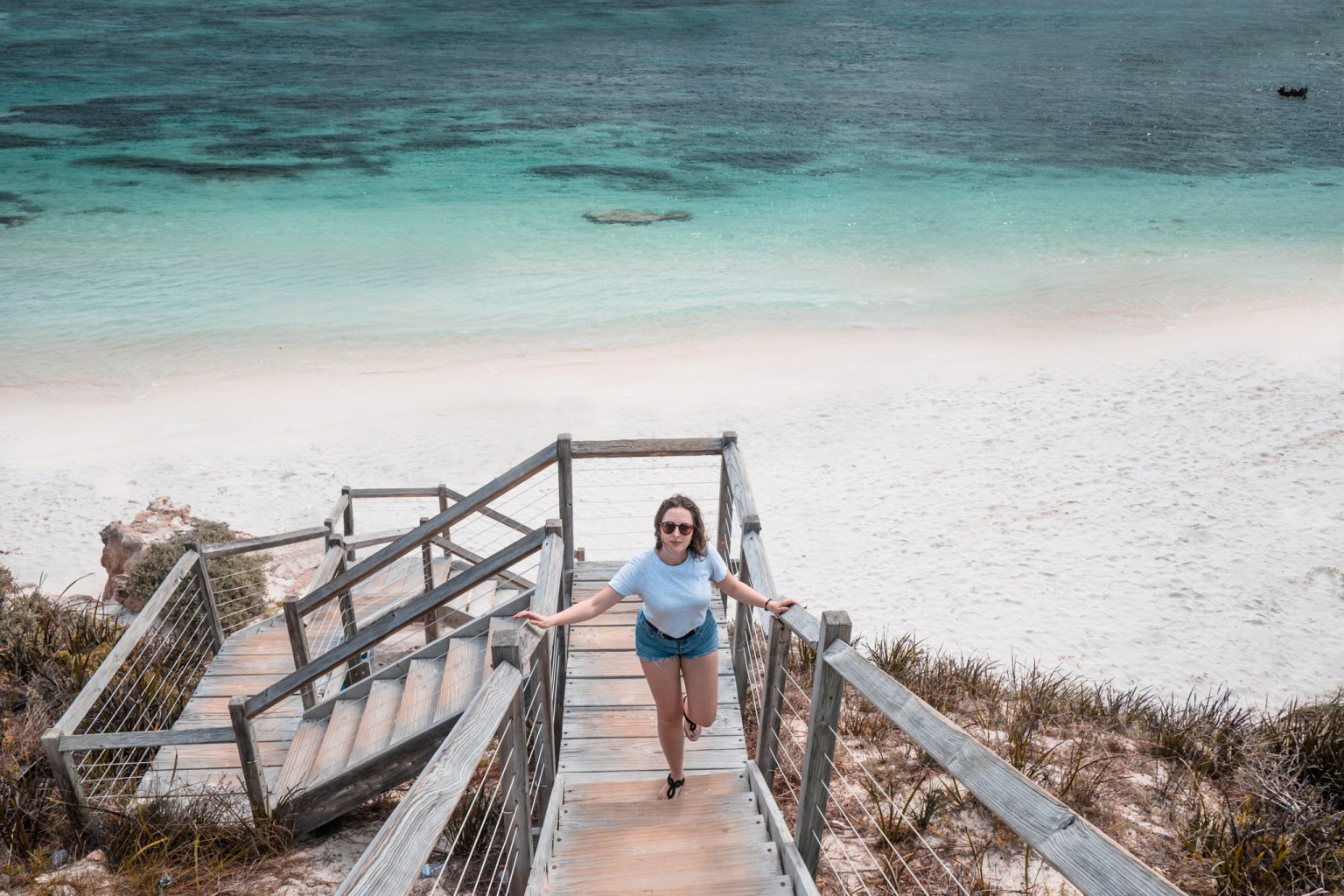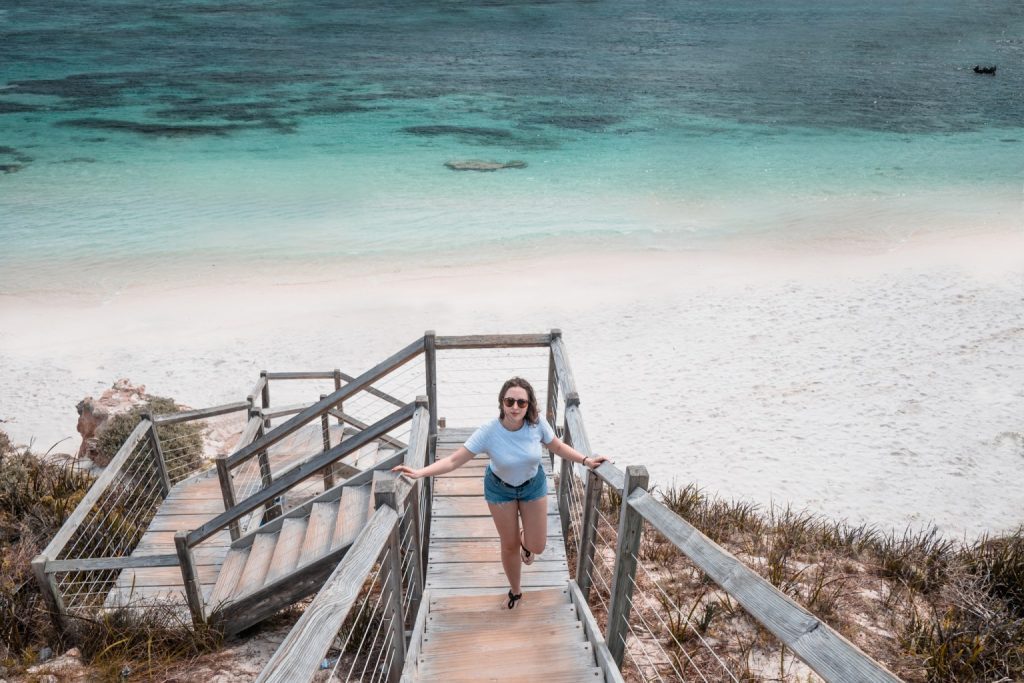 During winter you'll have to deal with a lot of rain and colder temperatures, however, it's still possible to enjoy Rottnest's beauty. Make sure you keep an eye on the weather forecast and pick a sunny day if possible. Be aware that the seas are likely to be rougher so the boat ride might get a bit bumpy.
Even though the weather might not be ideal you'll be able to enjoy the island without the tourist crowds which is definitely a plus. If you're planning on staying overnight the hotels will also be much cheaper during this time.


WHAT TO BRING ON A DAY TRIP TO ROTTNEST
Try to pack light since you'll be carrying everything around with you all day. If that's not possible you can always rent a bike with a cargo trailer for 16 AUD (~ €9) more than a regular bike.
PACKING LIST
Sunscreen
Refillable water bottle (refill stations available all over the island)
Camera
Sunglasses & Hat
Swimsuit and towel (if you're planning on going for a swim)
Small snack
OPTIONAL
Picnic lunch (if you're on a budget)
Cooler with beers (if you're up for carrying it)
Bluetooth Speaker (for some music while you bike)
Selfie Stick (for quokka selfies)
Snorkelling equipment (if you have your own)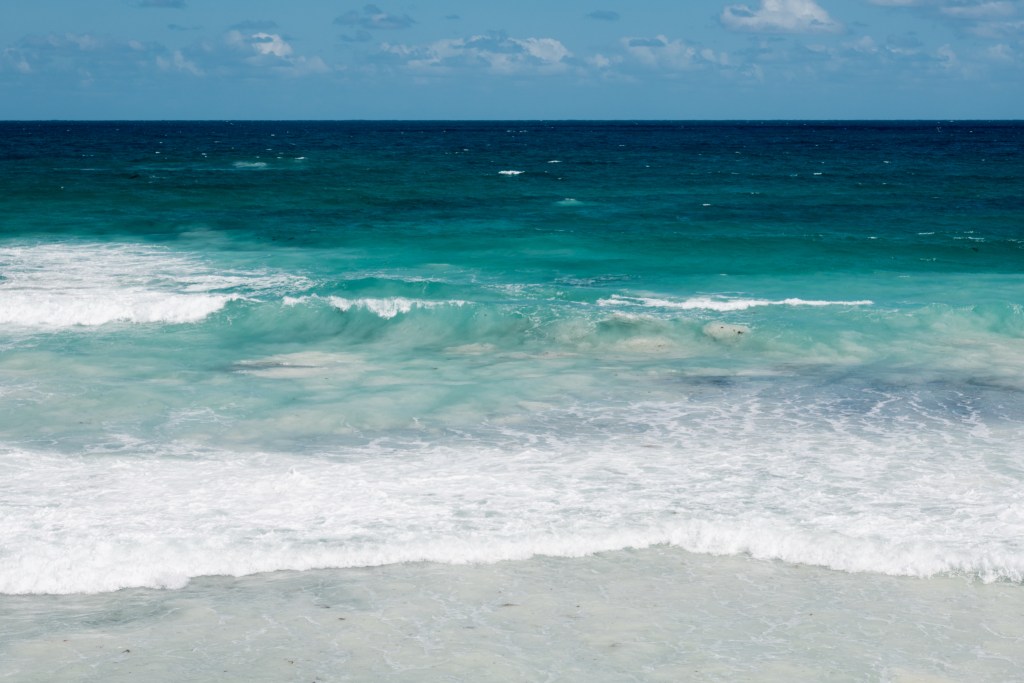 DAY TRIP OR OVERNIGHT?
Most backpackers choose to do a day trip to Rottnest Island to save some time and money. In my opinion, that is definitely enough to see a good amount of the island and not feel as though you're missing out.
However, there is the option to stay overnight at one of the many hotels or campsites and really give you time to explore.
Rottnest is too large for you to see everything in just one day. The Western end of the island is usually neglected by day trip tourists since it's quite far away from the port.
If you're not short on time or money I'd highly recommend staying on Rottnest for 2-3 days so you can really enjoy the beautiful beaches and scenery.
If you're travelling on a budget you should look into the campsites available on the island. They're decently affordable especially if you're travelling in a larger group.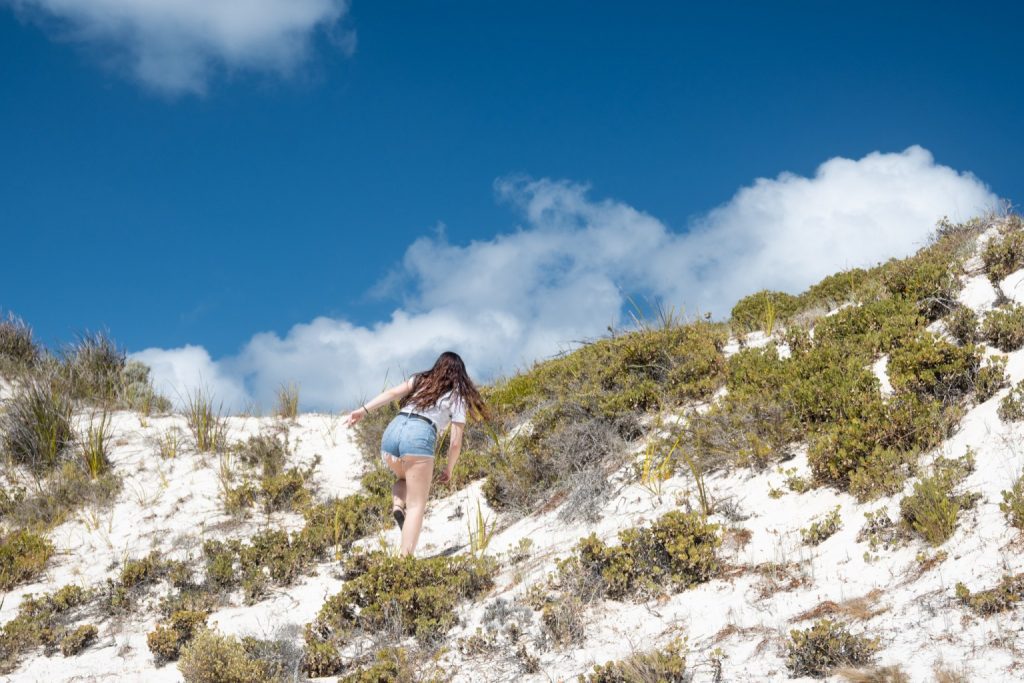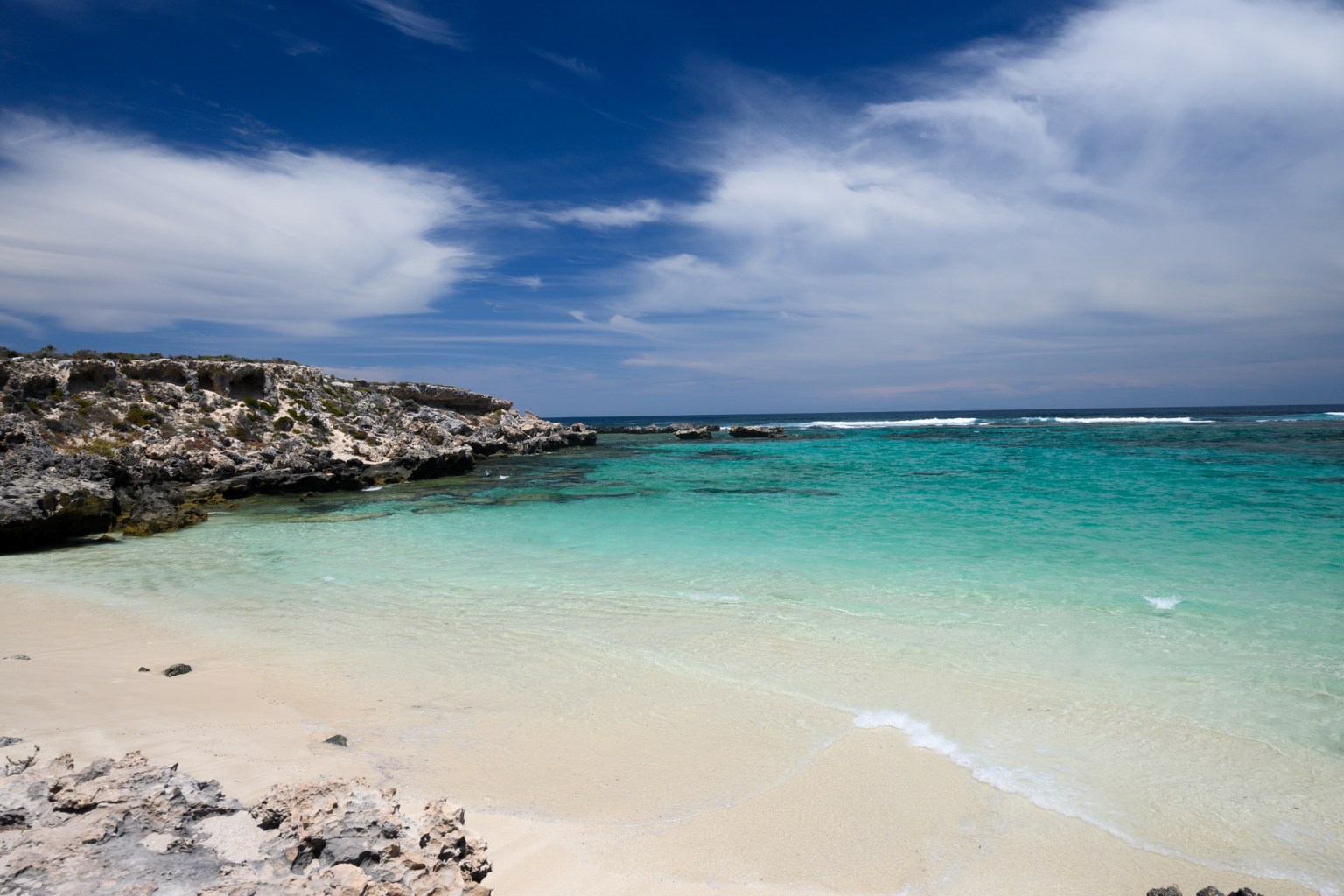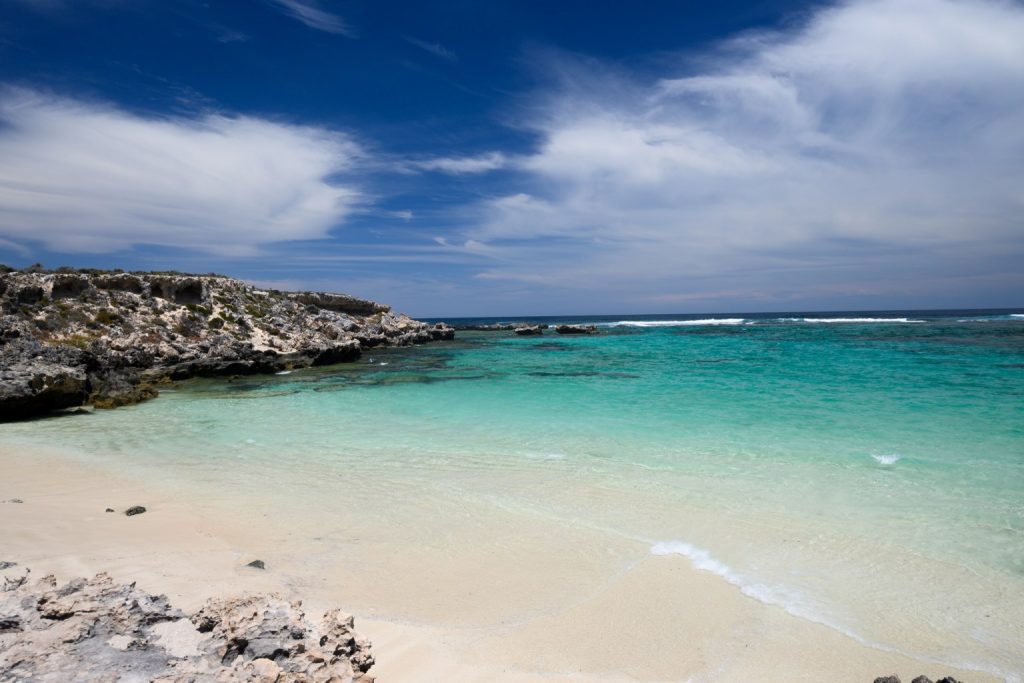 CAMPING ON ROTTNEST ISLAND
Camping is by far the cheapest way to stay on Rottnest Island, however, you do need to bring all your own equipment. This might not be possible for everyone but if you have your own tent then definitely give it a try!
The cheapest campsites cost just 39 AUD (~ €23) per night and have space for up to six people (maximum two tents). You'll get access to a basic kitchen, BBQ grills and bathroom and shower facilities.
There is even complimentary luggage delivery from the port.
Find out details and how to book here.
Going camping in Australia? Check out our complete wild camping guide here.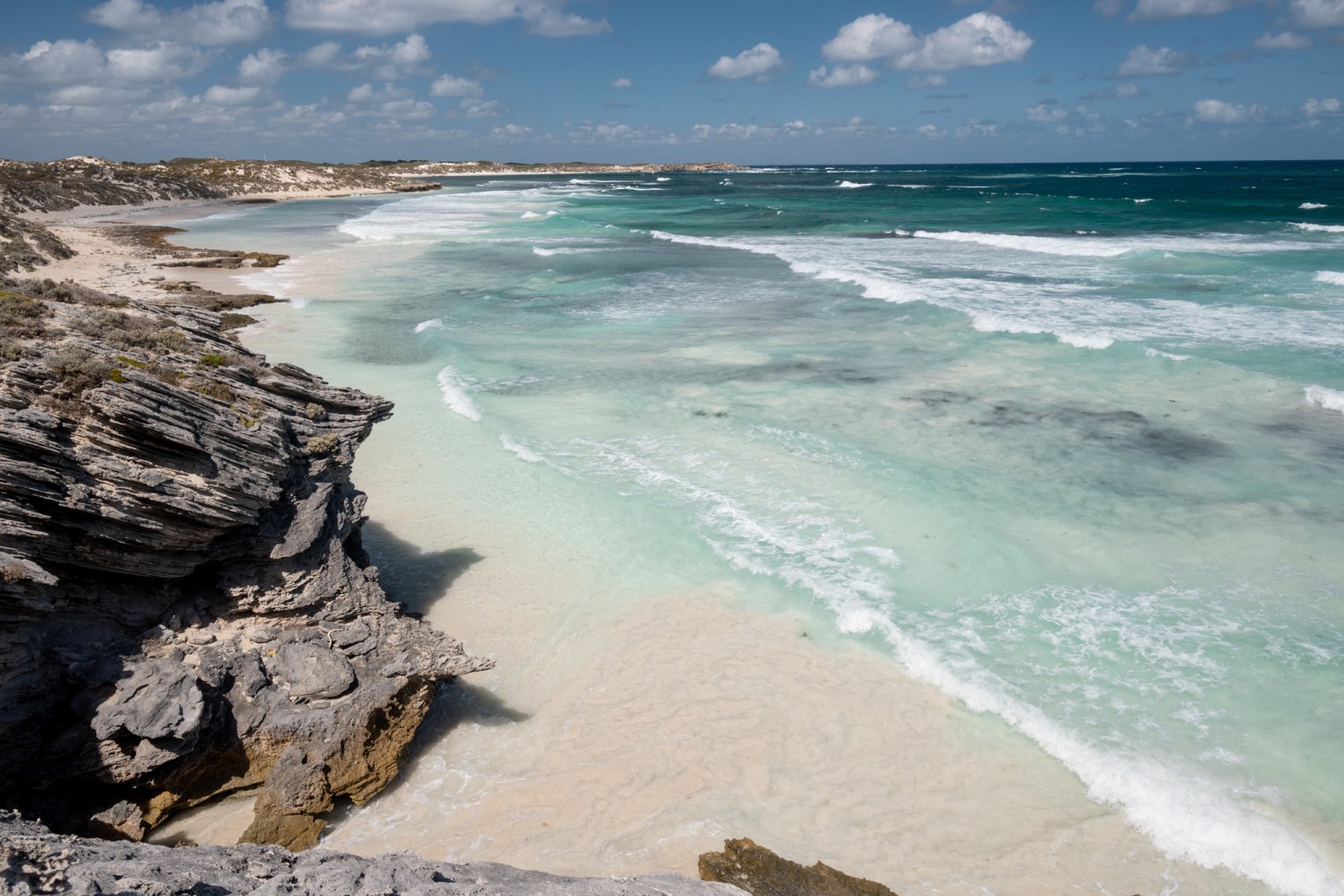 HOTELS AND HOSTELS ON ROTTNEST ISLAND
Rottnest has plenty of options for accommodation with various price ranges. You can pay up to 400 AUD (~ €232) per night for your own little bungalow right by the beach or go for a bunk bed in a 6-bed dorm for around 60 AUD (~ €35) (prices depend highly on the season).
There are also many mid-price options to choose from. Find out up-to-date prices and details here.
FACILITIES ON ROTTNEST ISLAND
THE SETTLEMENT
If you're coming to Rottnest by boat you'll arrive at Thompson Bay which is where the main port and "The Settlement" are located. This is where most of the permanent population of the island live. You'll find the visitors centre, bike rentals as well as a small general store/liquor store/supermarket here. This is where most of the small restaurants (only a handful) and cafes are located as well as souvenir shops and even a Subway and Dome Cafe.
Close by you'll find a large golf course, a mini-golf course, multiple hotels and campsites and a few sightseeing points like a small art gallery and the old chapel.
Bus, as well as train tours, leave from the Settlement.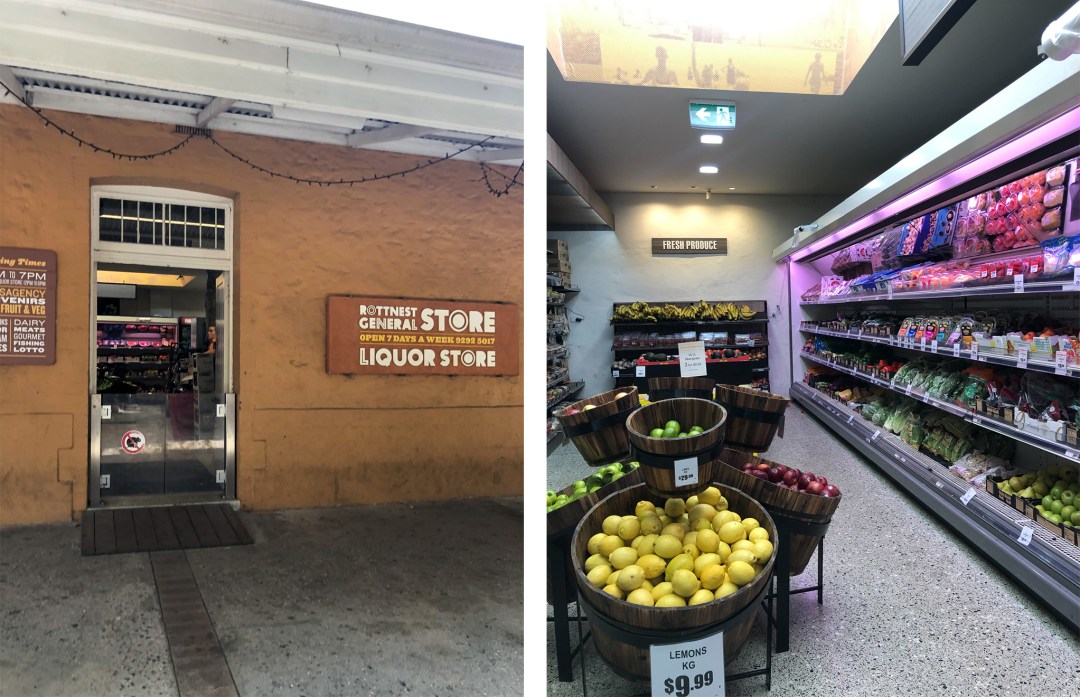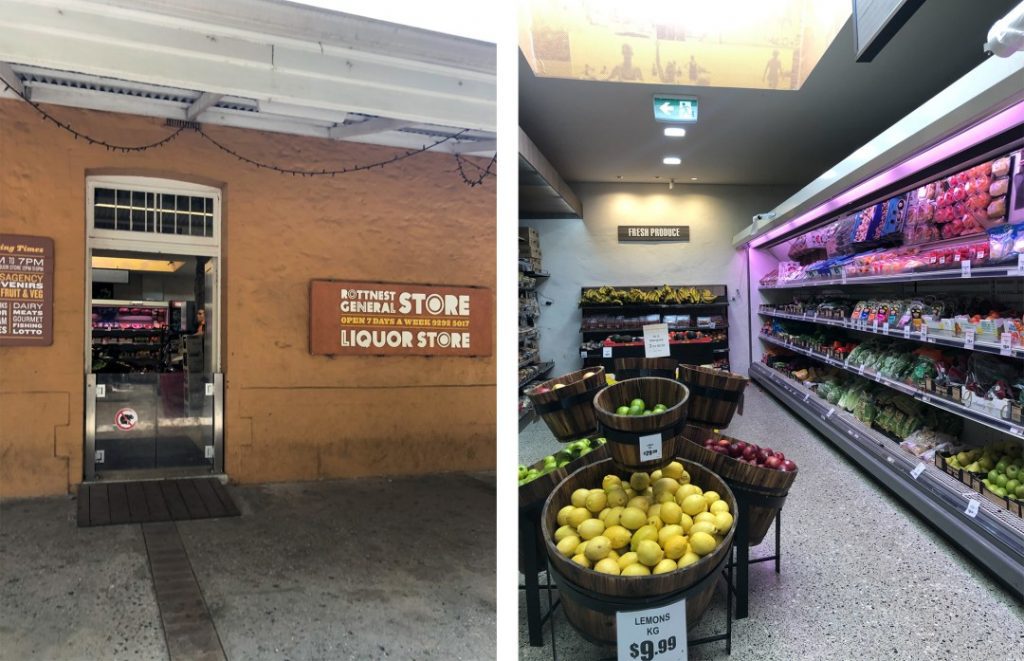 AROUND THE ISLAND
While most of the island is uninhabited you'll still find lots of convenient facilities such as bathrooms and water stations available.
Rottnest has two large lighthouses, both of which you can visit and offer amazing views. I especially recommend Wadjemup Lighthouse where you can sit and have some ice cream or a cold drink while you enjoy a well-deserved break.
Tip: Pick up an island map at the visitor's centre so you can get around easily.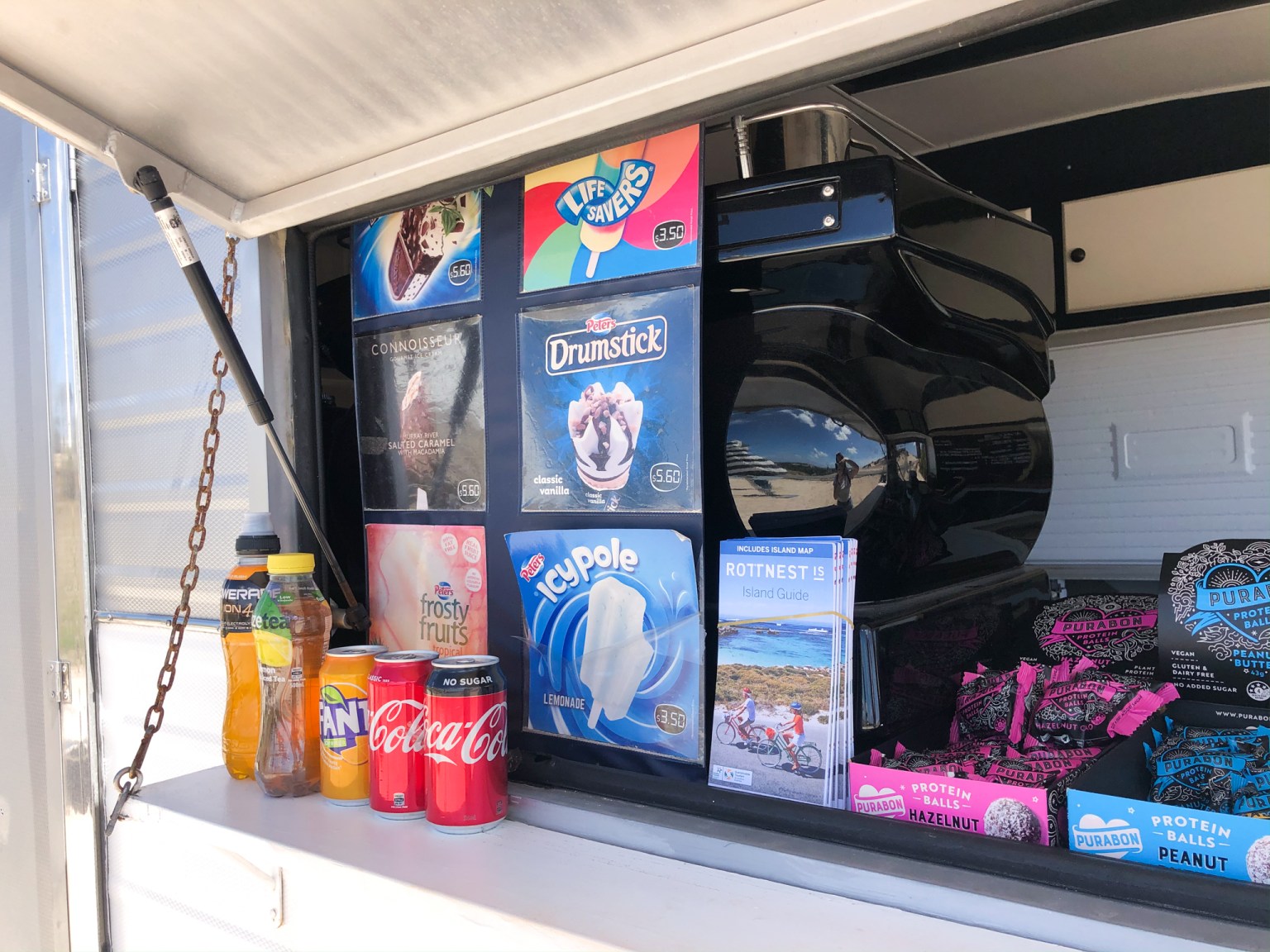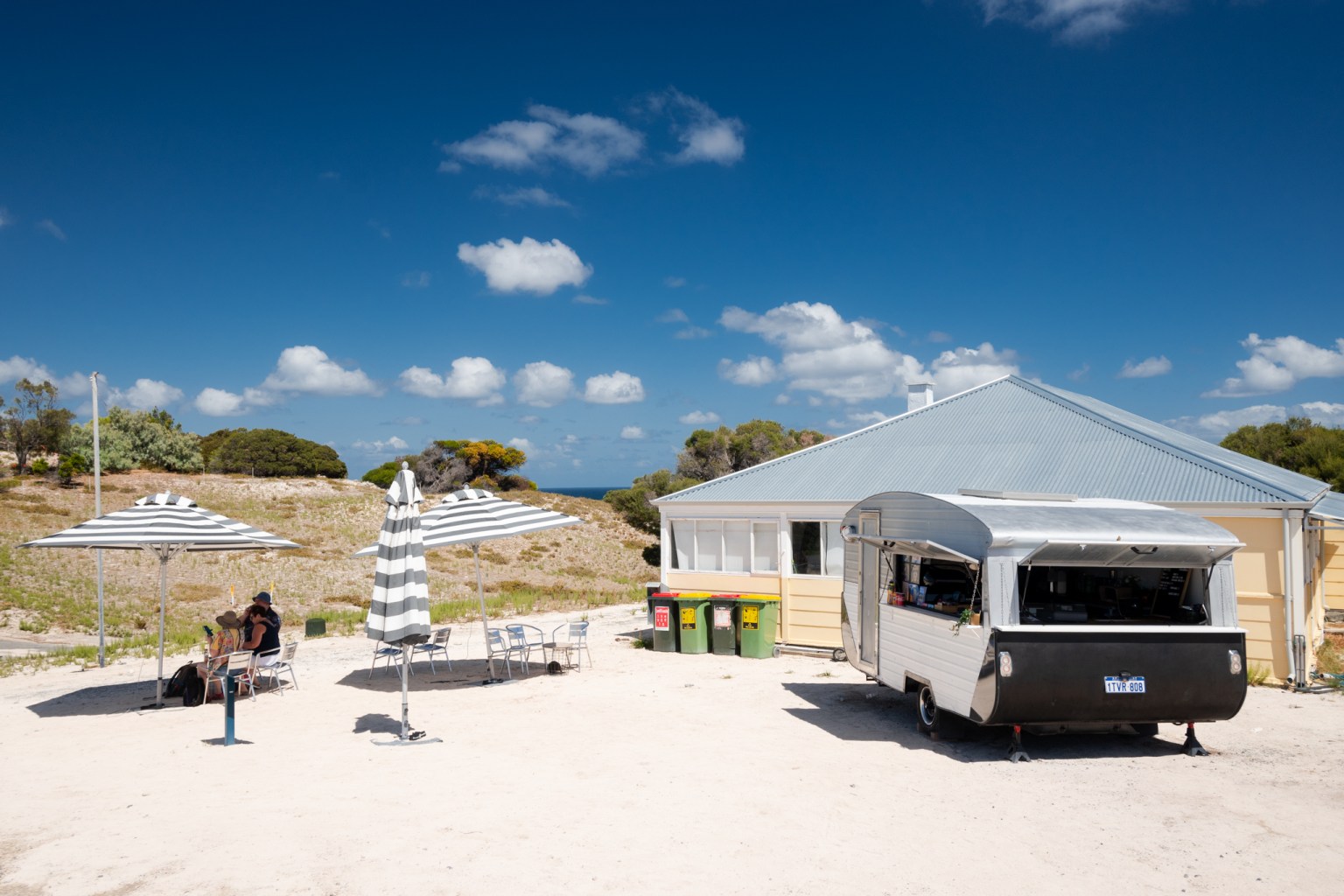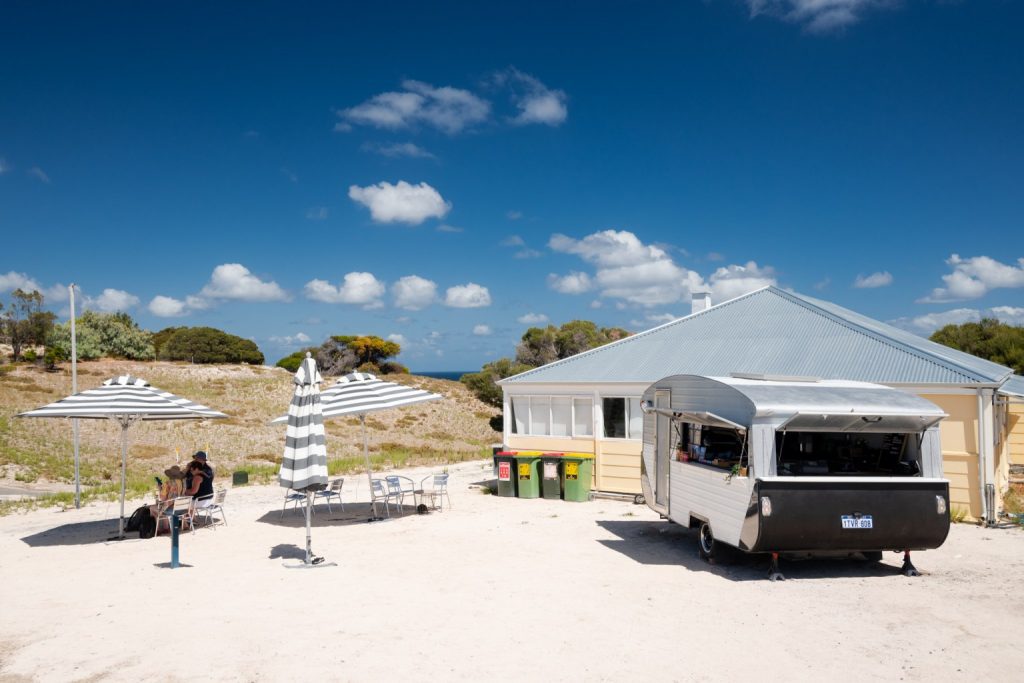 ACTIVITIES ON ROTTNEST ISLAND
There are plenty of activities to do during your time on Rottnest Island. If you don't feel like renting a bike you can also take a guided Segway or walking tour to see the island.
There are also boat tours, helicopter flights, skydiving and, of course, the popular bus tours.
If you're looking for activities to do why not rent a stand-up-paddle, kayak or water-roller at Thompson Bay? Rottnest also has a small cinema and a museum as well as the dozens of stunning beaches with greats snorkelling opportunities.
For more details on all these activities check out Rottnest Island's website here.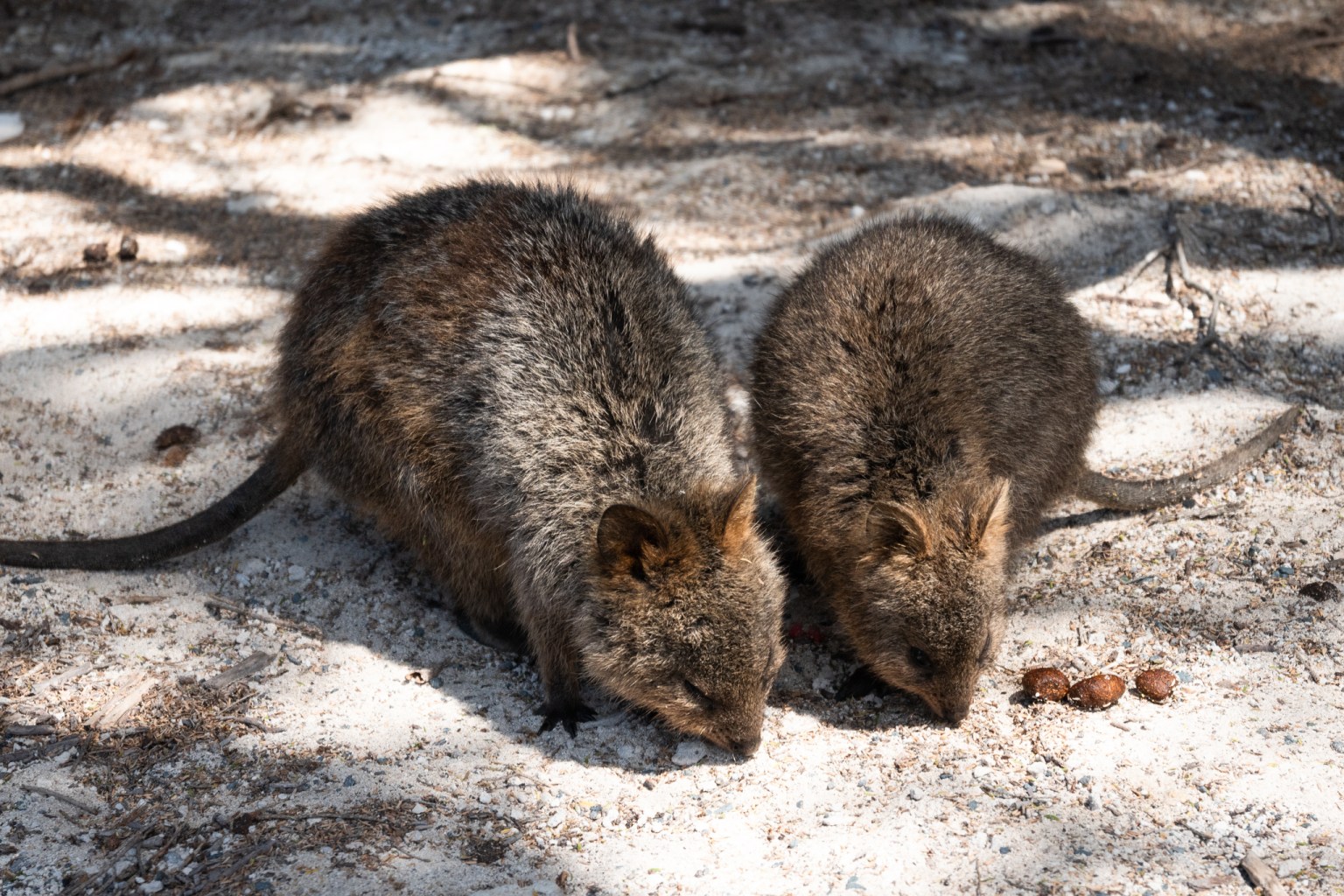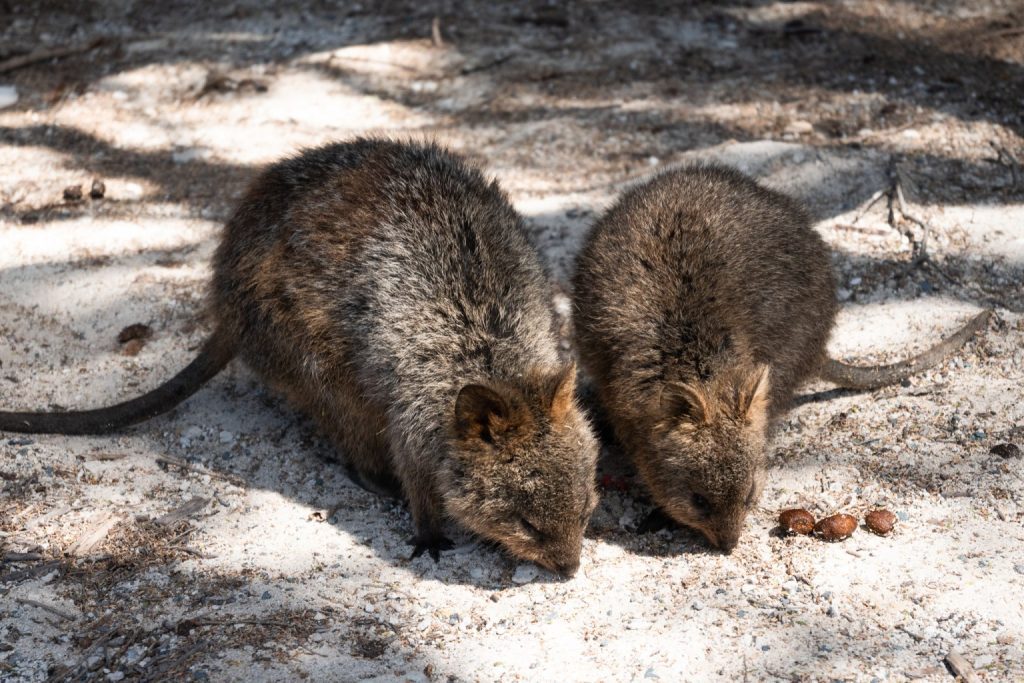 HOW TO GET AROUND ROTTNEST ISLAND
Since there are no cars available for rent on the island you will either have to walk (which will take far too long), rent a bike or take the bus to get around.
BIKES
You can bring your own bike on the ferry if you have one. It will cost you 15 AUD (~ €8.70) to take it.
Renting one costs 30 AUD (~ €17) for a normal bike and 46 AUD (~ €27) for one with a cargo trailer. It's most convenient to rent your bike from the ferry operator as you won't have to think about when to return it and where to pick it up.
The bikes come with you on the ferry. Make sure to get off the boat early so you don't have to wait in line for a long time.
Each bike comes with a helmet that you should wear as much as possible. Most of Rottnest's roads are paved and if you fall you'll regret not having a helmet on.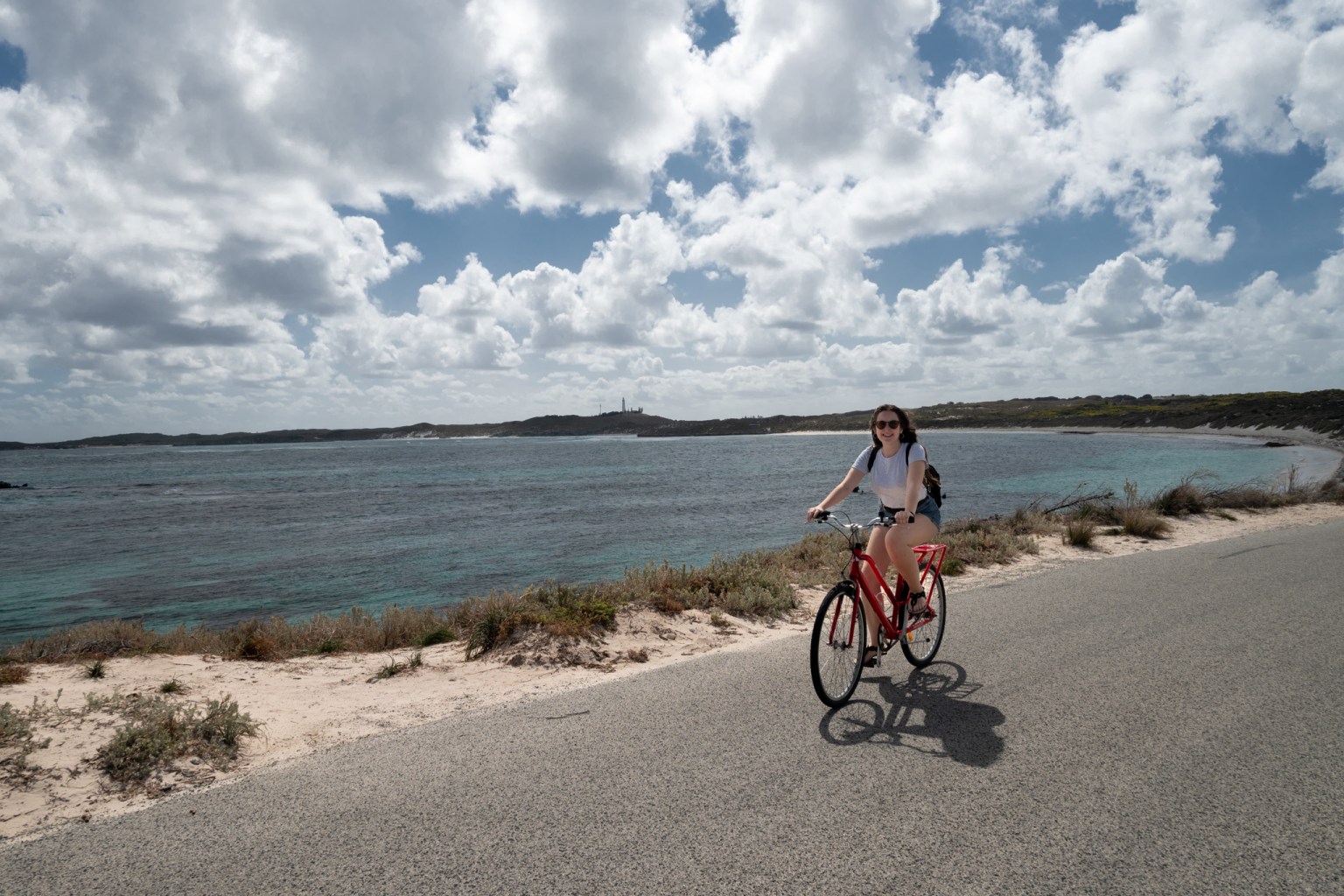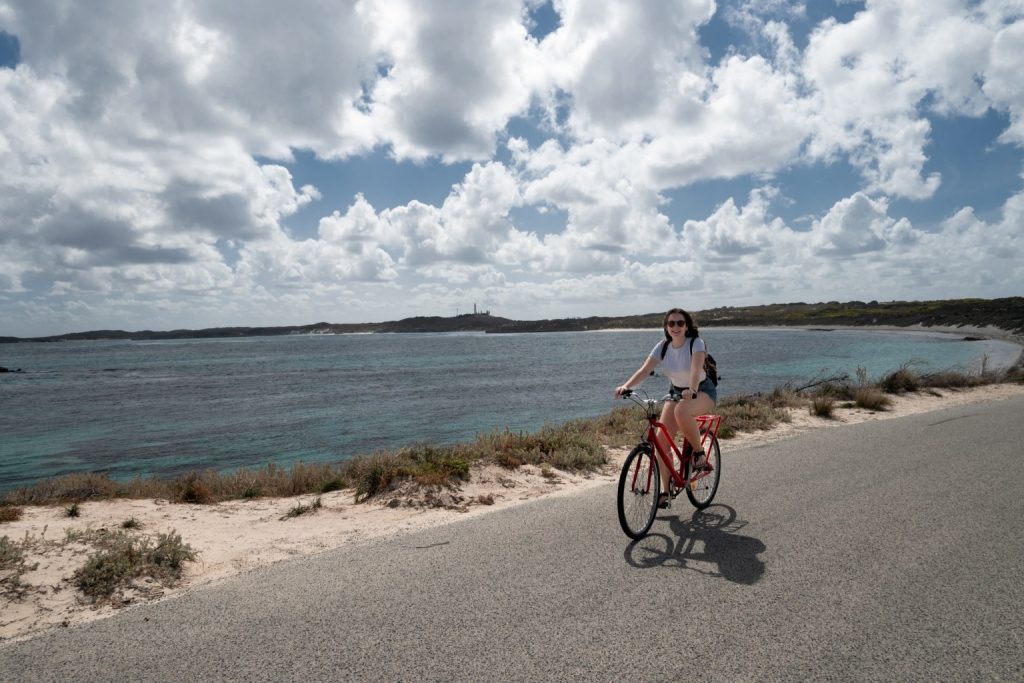 ISLAND EXPLORER BUS
The Island Explorer Bus is a great way to see Rottnest if you're not up for biking. The bus stops all around the island and you can hop on and off at any time. A ticket costs just 20 AUD (~ €12) which is reasonable in my opinion.
The Island Explorer Bus is free from Geordie Bay to the main bus stop in the settlement.
Tickets are available at the main bus stop, the visitor centre or online.
Buses run every 15 minutes from 8:30 AM to 3:30 PM from the main bus station. A round trip around the island takes around one hour. The last bus leaves at 4:30 PM.
SETTLEMENT SHUTTLE BUS
The Settlement Shuttle Bus is a smaller service that runs between the main bus stop, Geordie Bay, the Airport and Kingstown. Day tickets cost only 3 AUD (~ €1.70). This bus is a great way to quickly get to a few key places if your legs are tired or you don't have a bike.
BUS OR BIKE?
I would highly recommend renting a bike if you are physically able to. You will just have a lot more freedom and get to see parts of the island you otherwise wouldn't.
It's also just fun to ride a bike and be able to stop anywhere you want to.
However, if you are not feeling up for a whole day of biking the bus is a great option to make your time on Rottnest a bit more relaxed. You'll get to see the island from an air-conditioned bus and can get off at all the hotspots.
HOW EASY IS IT TO BIKE ROTTNEST ISLAND?
You might still be on the fence about renting a bike but it's really the best way to see the island. Almost all the roads on Rottnest are paved and fairly easy to navigate on a bike.
However, there are parts of the island that have a lot of hills which means you'll be going up and down a lot. Make sure to gain enough speed downhill so you won't struggle on the way up again.
QUOKKAS
Rottnest Island is undoubtedly most famous for its quokkas. These small marsupials look like a mixture of a kangaroo and a rat and are very friendly towards humans.
Around 10,000-12,000 quokkas live on Rottnest Island. That's the largest population of them in the world. There are some smaller populations on mainland Australia, however, they are only estimated to be around 4,000 in total.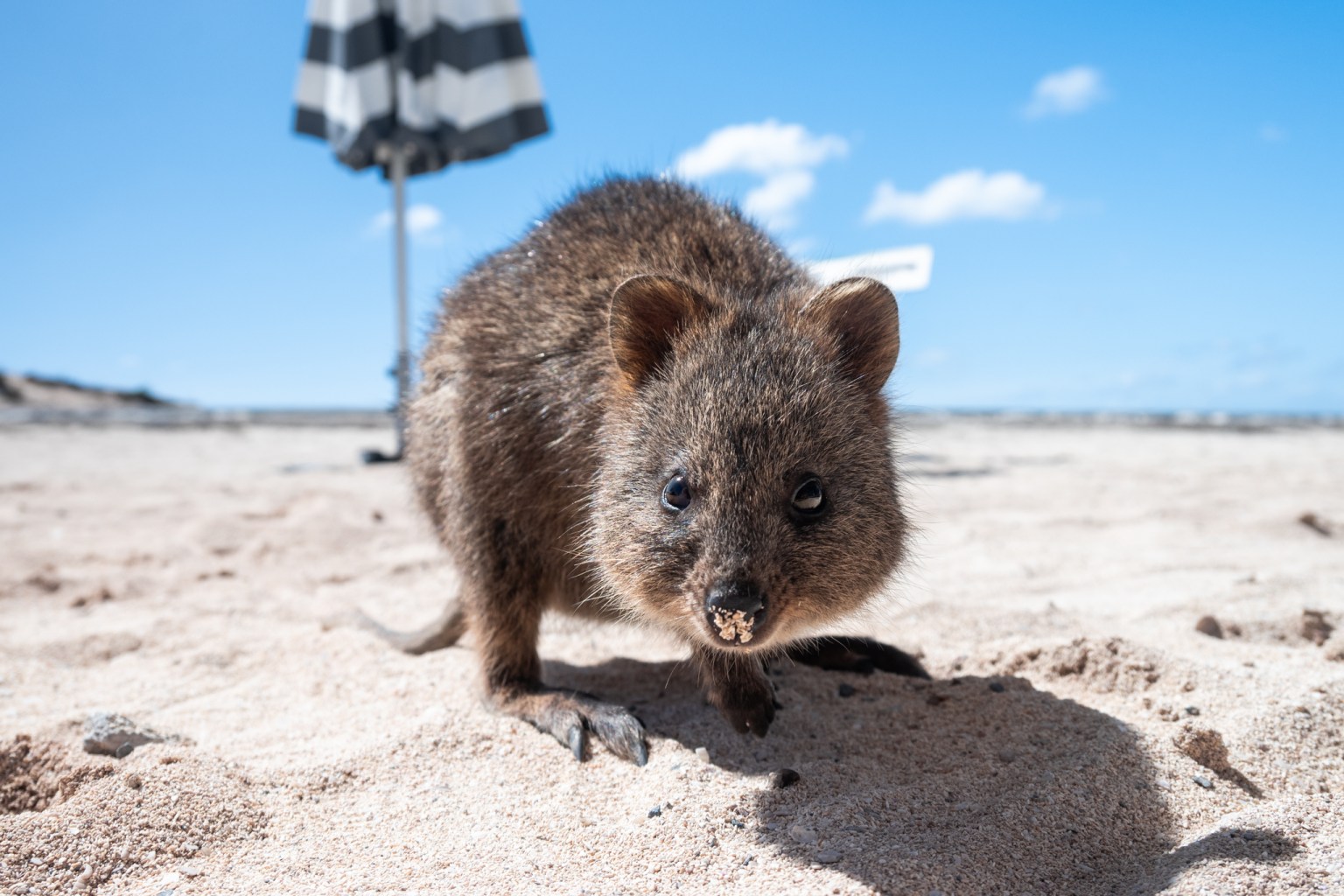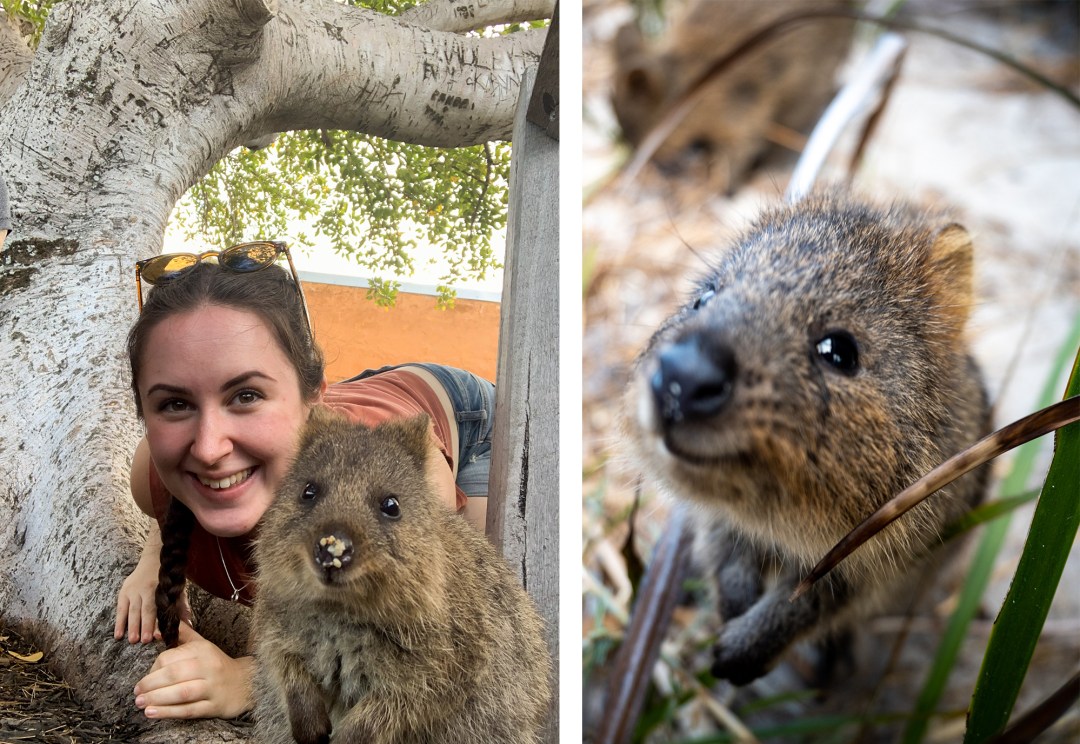 Quokkas look like they are permanently smiling which is why they are so popular for selfies. Don't get too close though and never touch a quokka. They might be used to humans but they are still wild animals that can, of course, bite.
Feeding or touching them is also very harmful to the little animals and you should respect their personal space. Getting up close for a photo is fine if you're careful not to disturb them too much.
Again, never feed a quokka or give them water. They are living a very comfortable life on Rottnest Island with few natural predators and plenty of food sources. Human food will only harm them and teach them to be reliant on humans.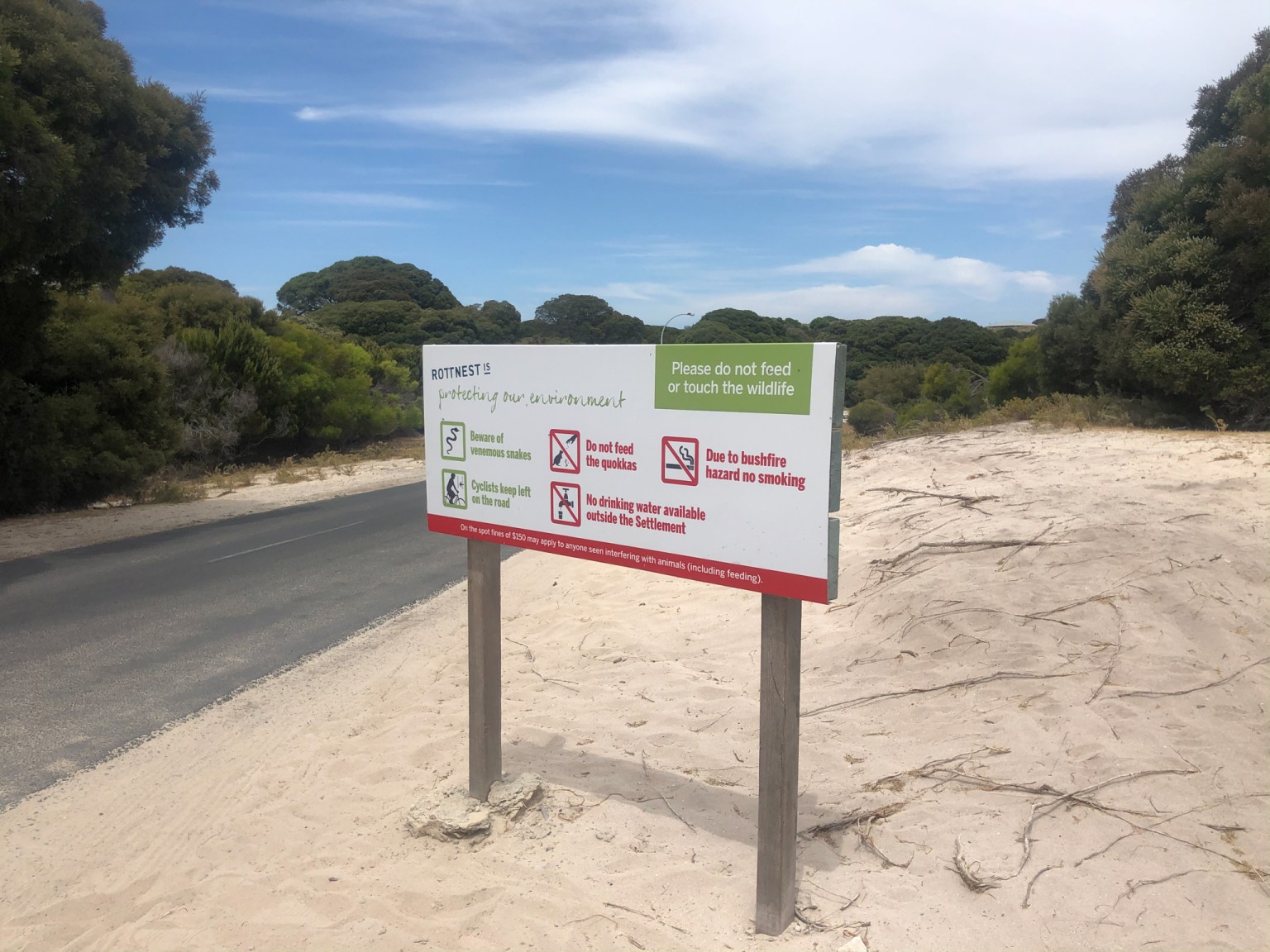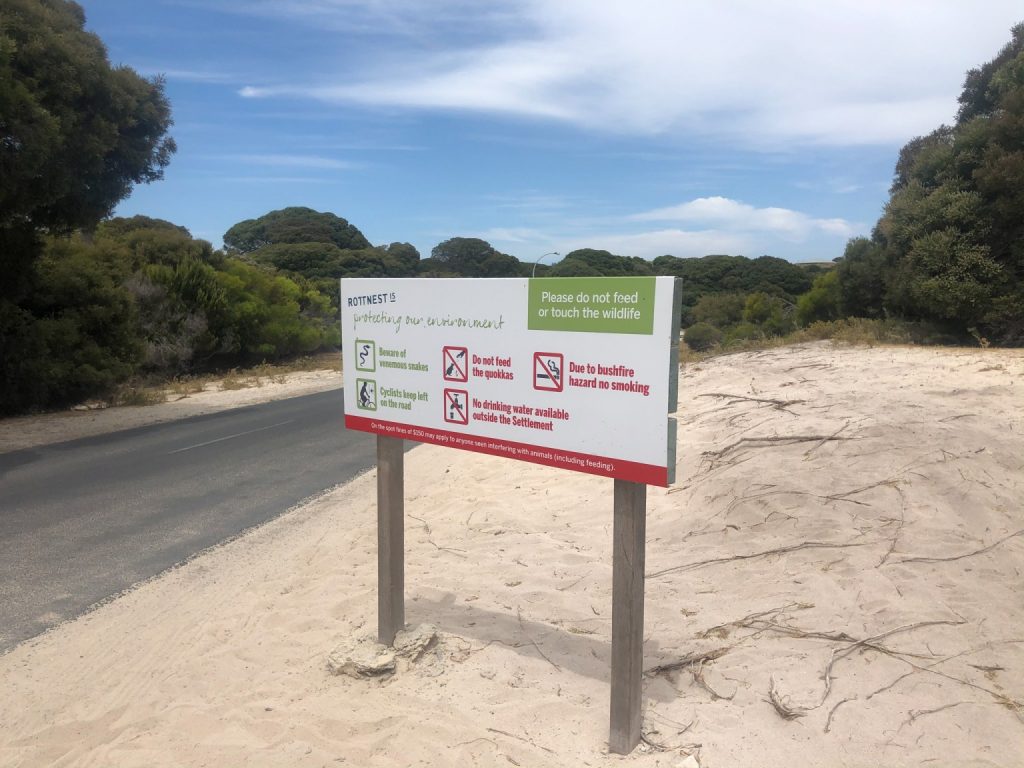 WHERE TO FIND QUOKKAS ON ROTTNEST ISLAND
If you're trying to find quokkas but just can't seem to spot any then check out this post. It will tell you all about how to take the perfect quokka picture and my top 6 favourite places to find them.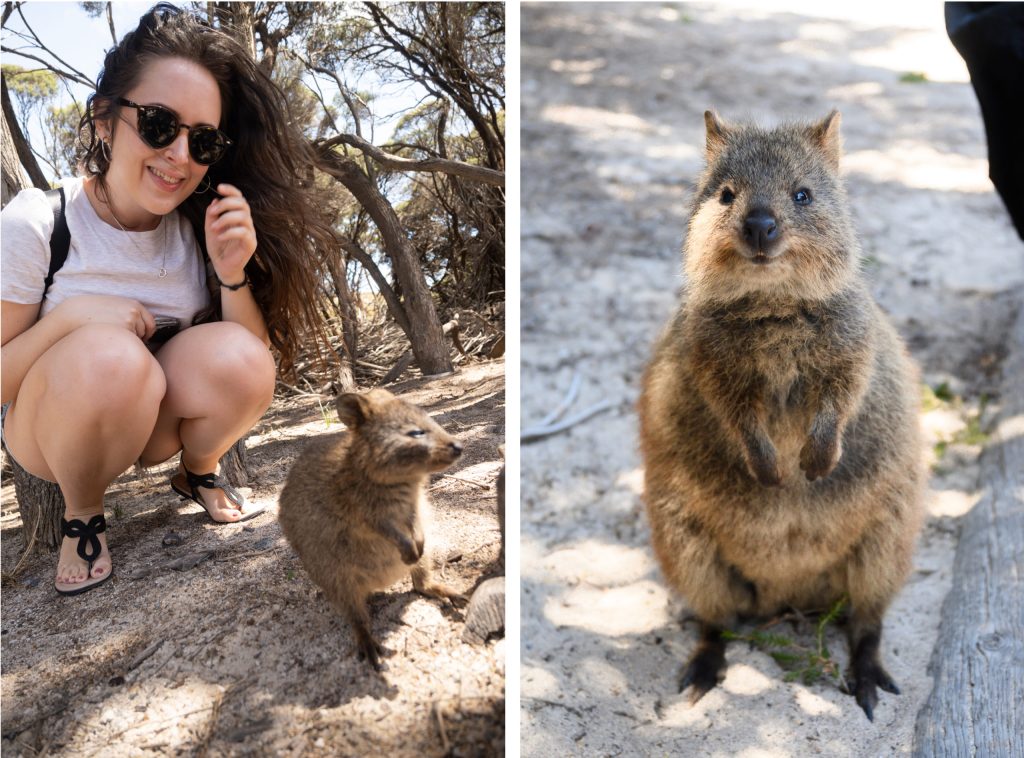 FAVOURITE PLACES ON ROTTNEST ISLAND
Now that you know almost everything you need to start planning your trip to Rottnest Island here are some of my favourite places on the island to inspire you.
PARKER POINT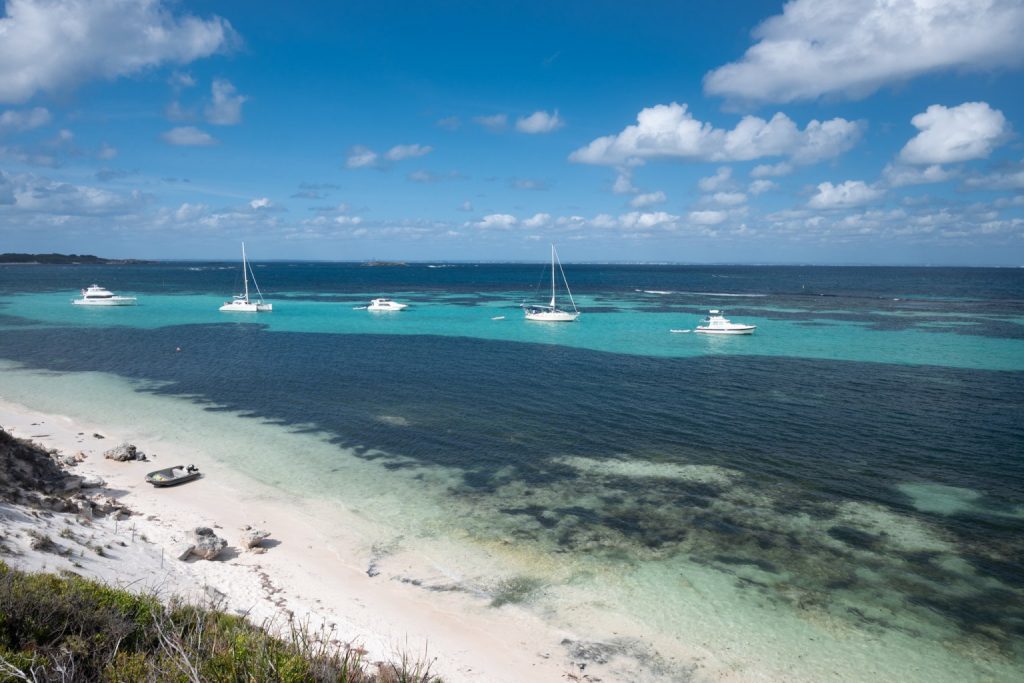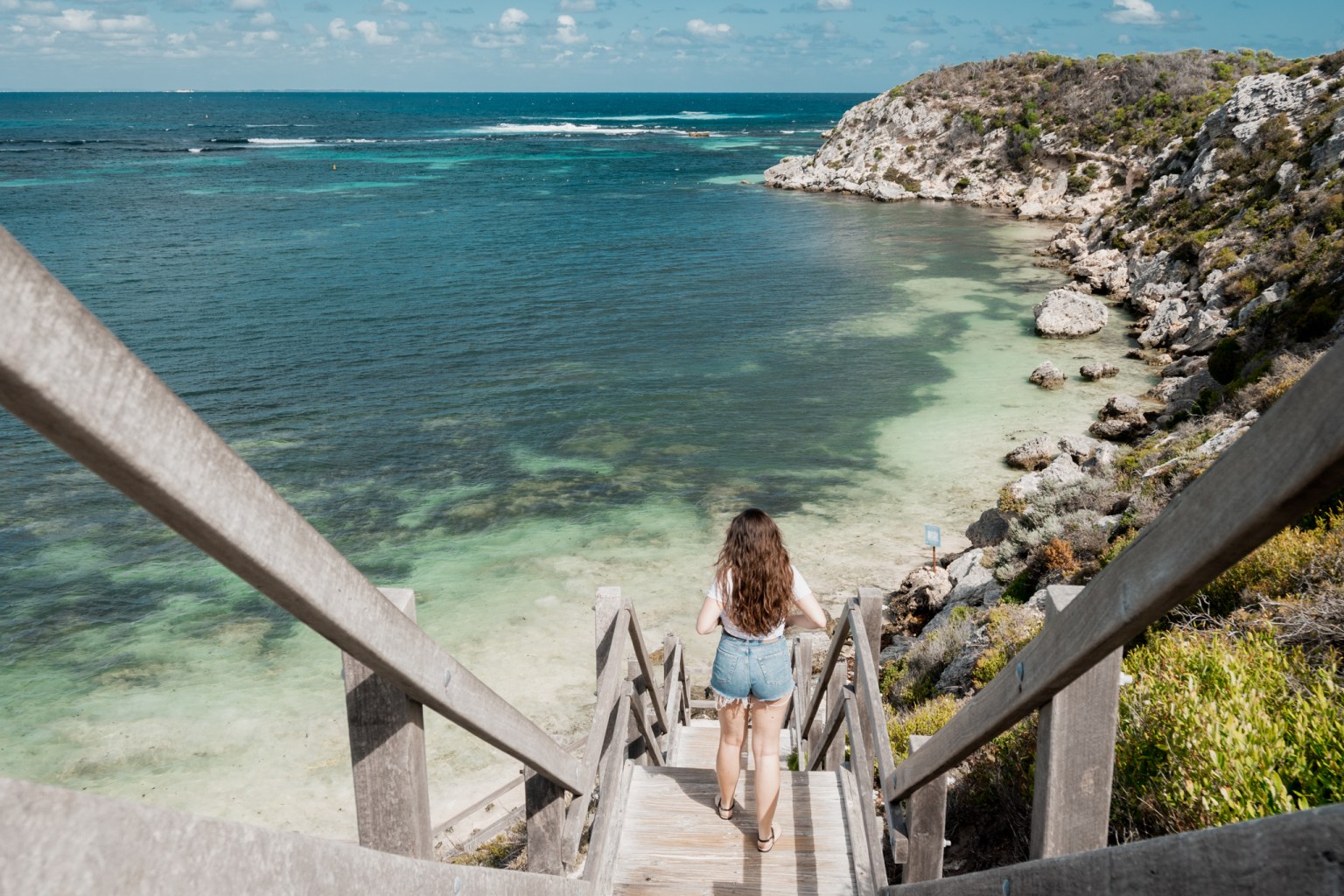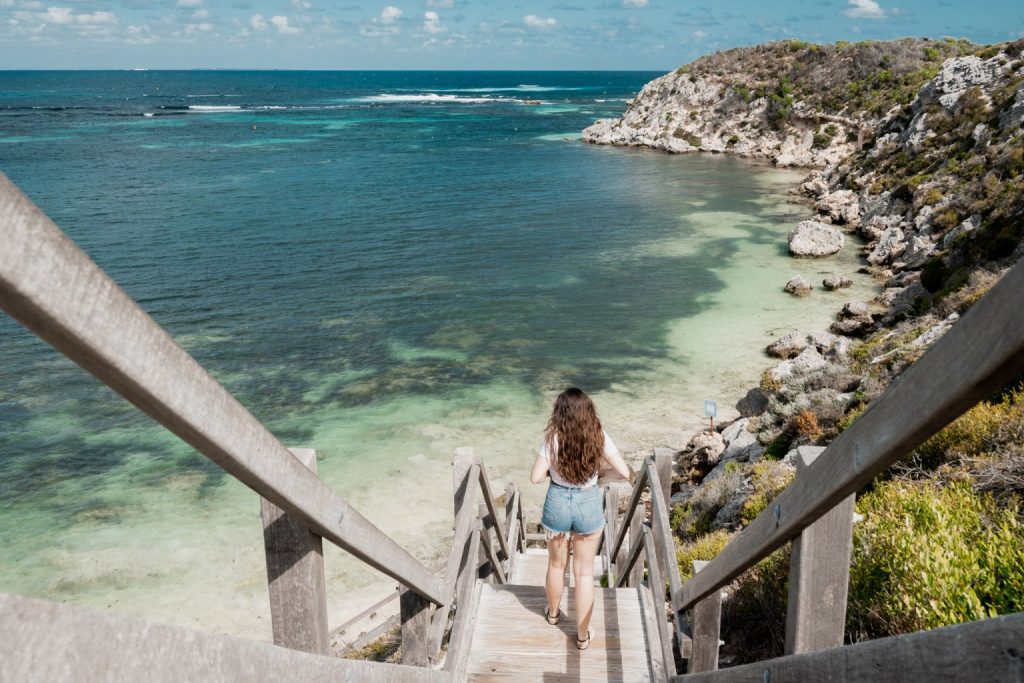 THE BASIN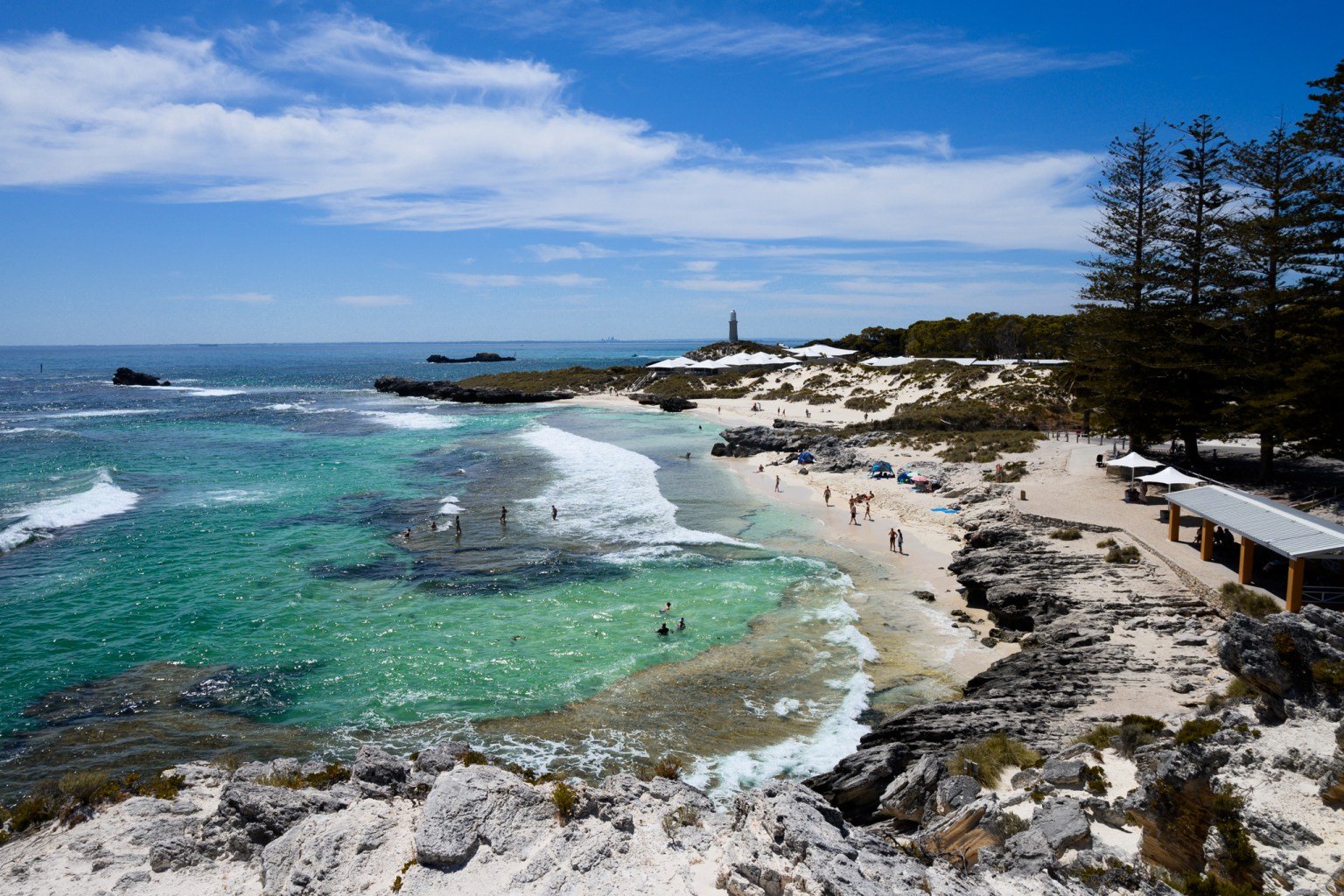 DIGBY DRIVE ON HERSCHEL LAKE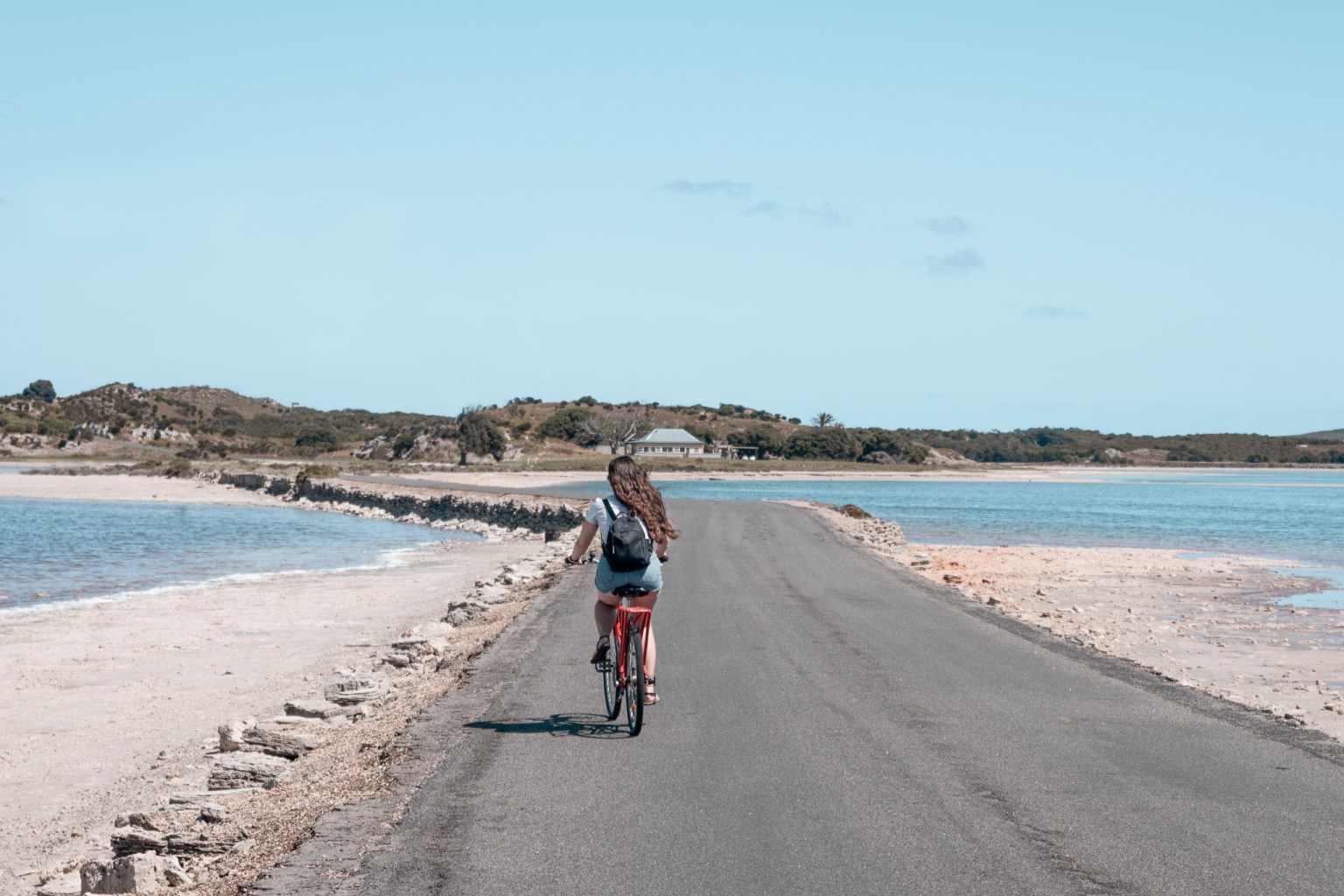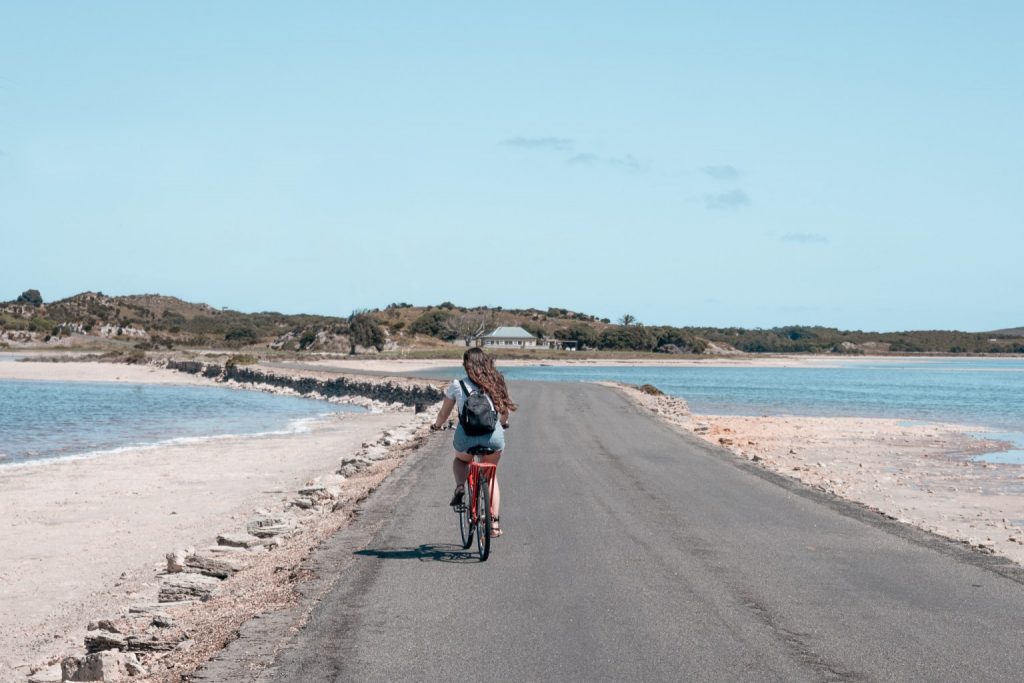 PEARSE LAKES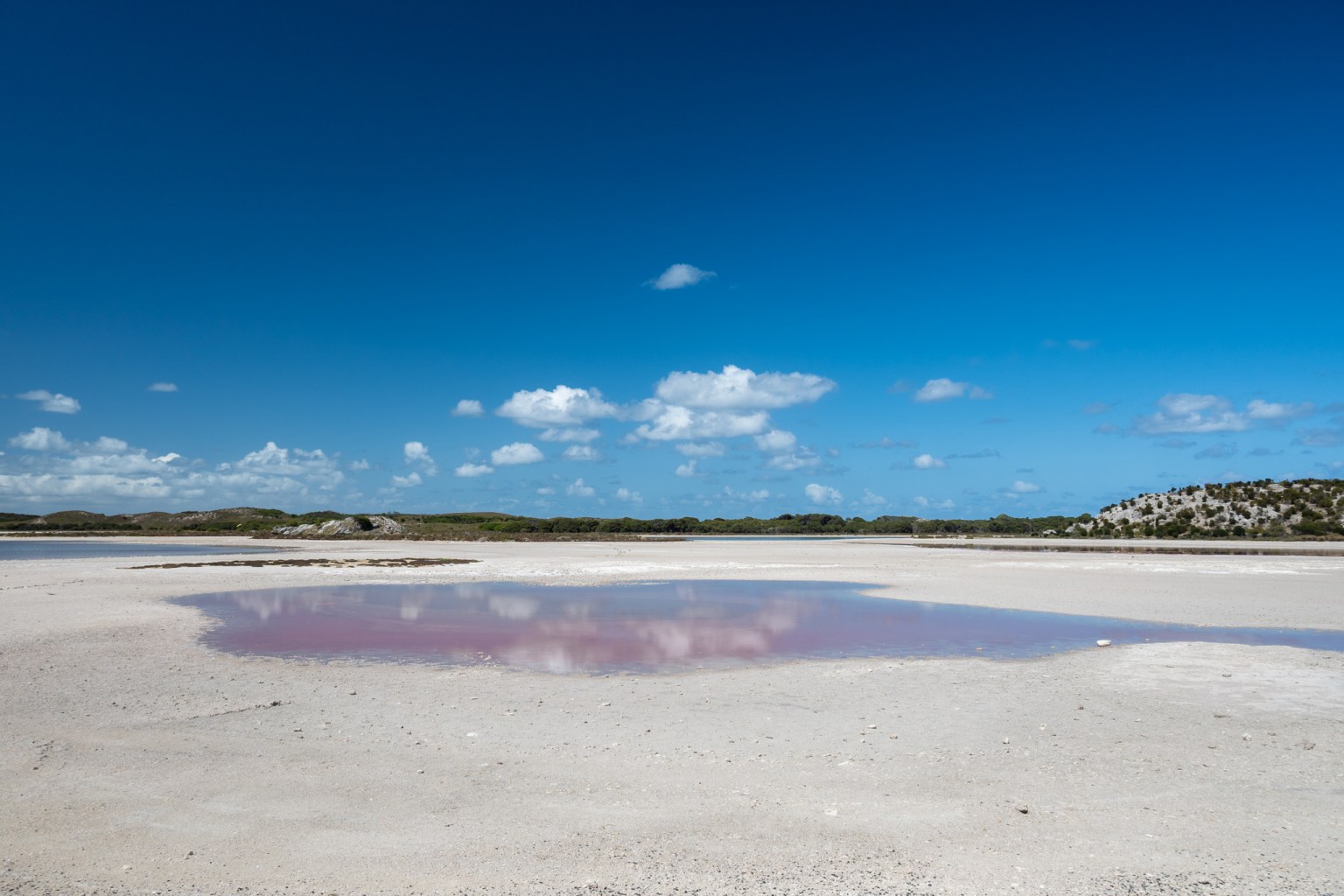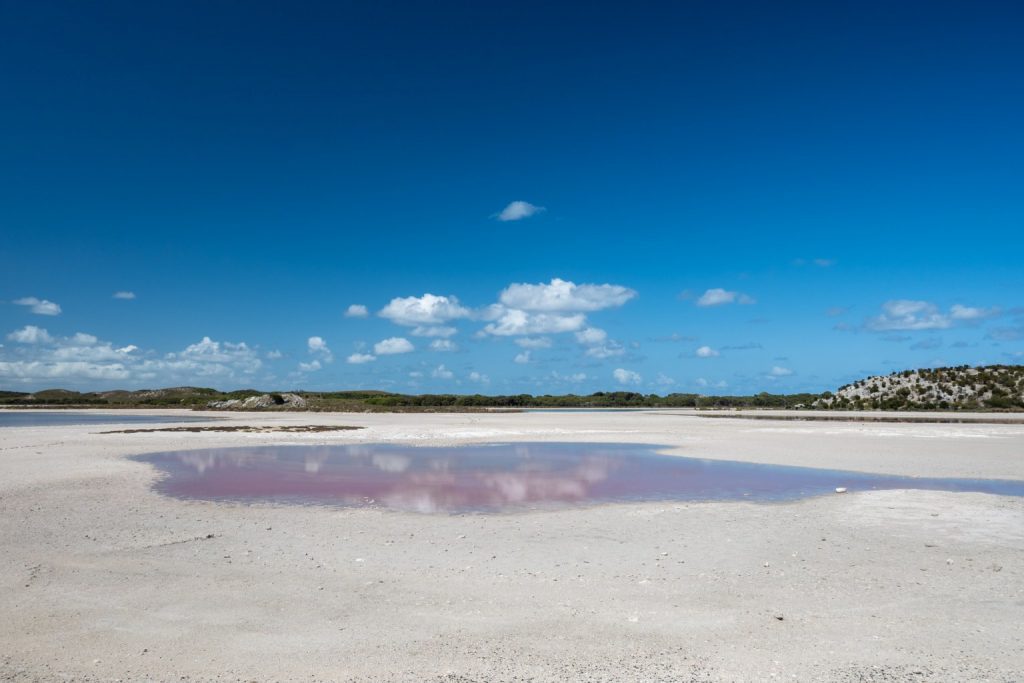 WADJEMUP LIGHTHOUSE
SALMON BAY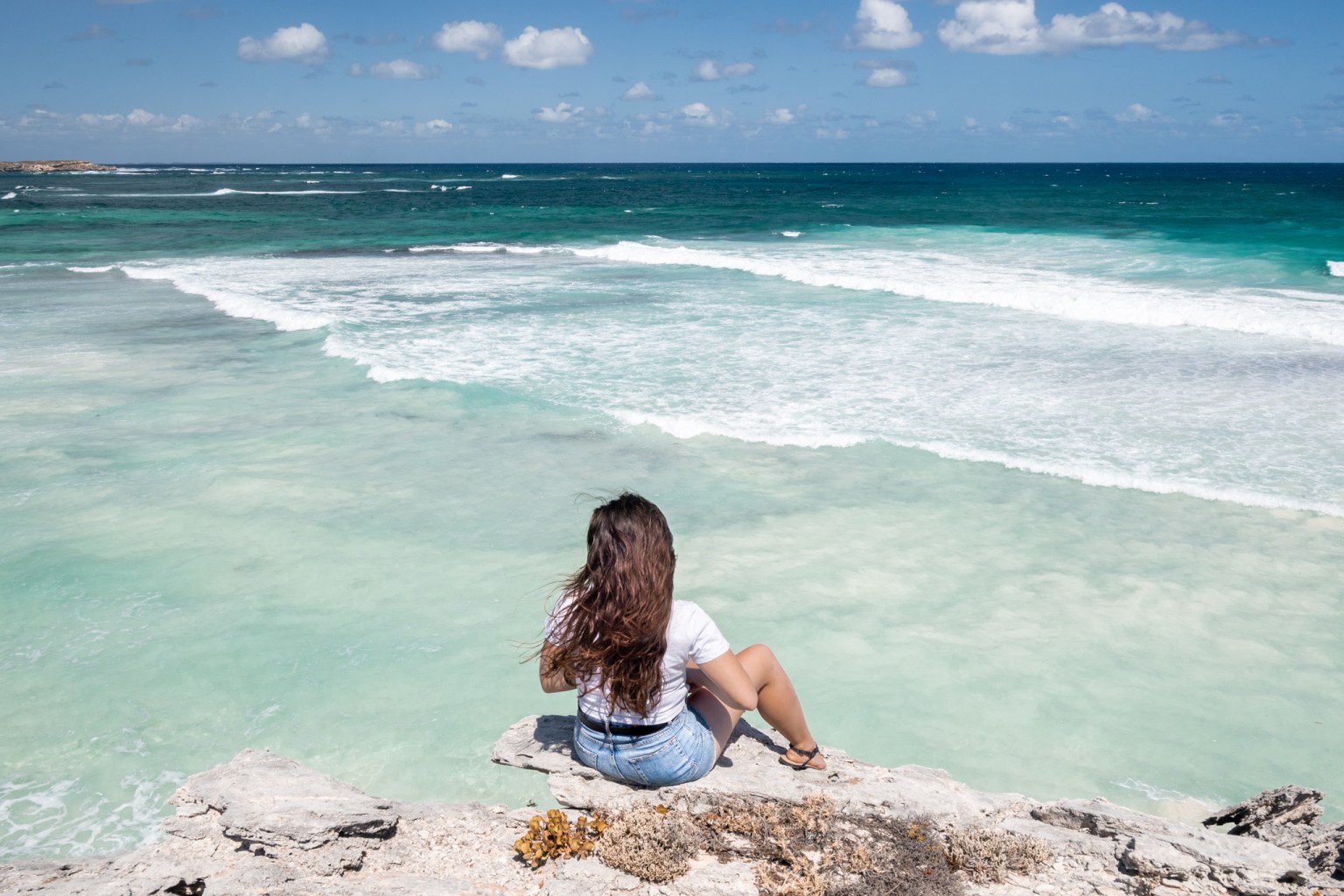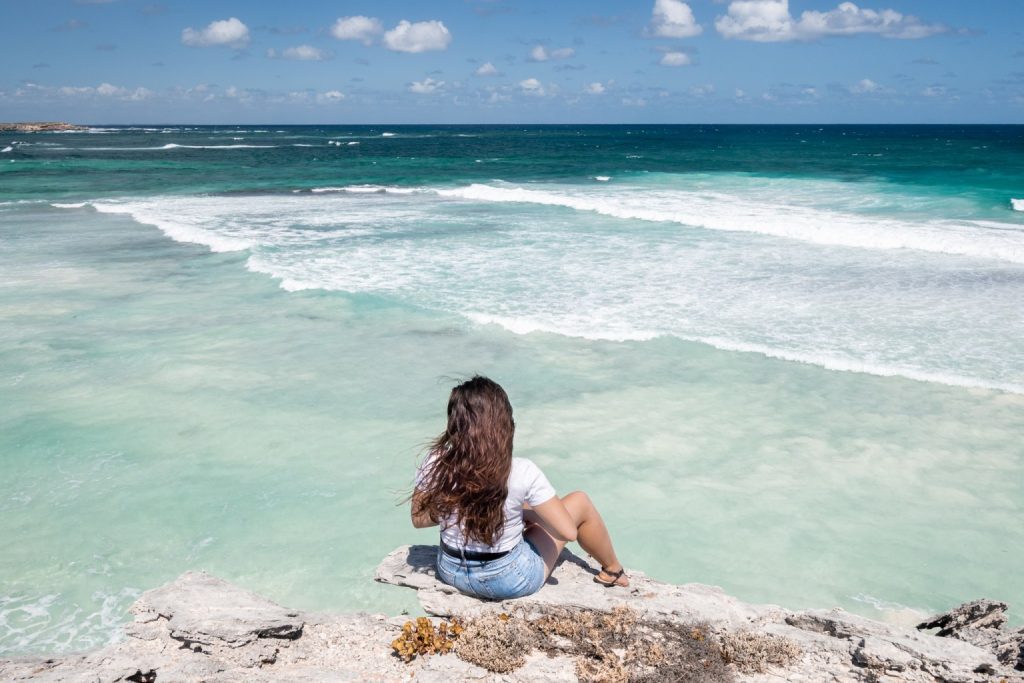 LONGREACH BAY
My most important travel tips and resources
Book your flights
Skyscanner is the best website for finding cheap flights since it works like a search engine so you can find the best deals across all airlines.

Book hotels and hostels
• Booking.com: Best world-wide
• Agoda: Best in South East Asia
• Hostelworld: Best for hostels

Book tours, transport and rental cars
•Viator: The best place to book tours, day trips and excursions for al budgets
•12Go: Great for ferries, trains, transfers and buses in South East Asia
•Discover Cars: Best deals for rental cars around the word

Get travel insurance
Every traveller needs travel insurance and I mean every single one. SafetyWing covers you in case of injury, illness or worse and they've got your back if your bag is stolen, flights are cancelled or in case of a natural disaster.

Pay abroad
Ask any traveller, Wise is the best choice when it comes to sending money abroad. They've always got the best exchange rates, lowest fees and their visa card is great for getting cash out or paying abroad.

Things every traveller needs:
➼ Osprey Farpoint 70 Backpack
Detachable daypack, ultra-light, durable and free repairs for life. There's a reason why so many backpackers have this bag.
➼ Packing Cubes
Packing cubes are a gamer changer, keeping your luggage organised and providing tons of extra space.
➼ Power bank
There is nothing worse than running out of battery on an overnight bus journey or a long flight. With a powerbank you can charge your eletronics on the go and make sure you're always connected.
➼ Micro-fibre towel
These lightweight towels are foldable, fast-drying and so useful when you're travelling.

➼ You can find 15 more things every traveller needs here. Some might be a bit controversial but I warned you!
Did I miss anything?
If you have any questions or feel like something is missing from this post please leave a comment below or contact me.