Once you've decided to take a gap year or sabbatical it's time to get started with the preparations. Leaving your life for an entire year or maybe even longer is not an easy decision and it takes a bit of time to make sure everything is ready to go. This process might be overwhelming and it can be easy to put everything off over and over again. To help you get started and create a checklist for your gap year we've created this step by step guide of things you need to do before you leave. Being away from your usual home for at least a year means you'll have to sort a few things out. Forgetting about things like contracts, health insurance or passport extensions can cost you a lot of time and money later on.
This post may contain affiliate links, which means we'll receive a commission if you purchase through our links, at no extra cost to you. This helps us keep Guide your Travel free and provide high-quality content for you. Please read the full disclaimer for more information.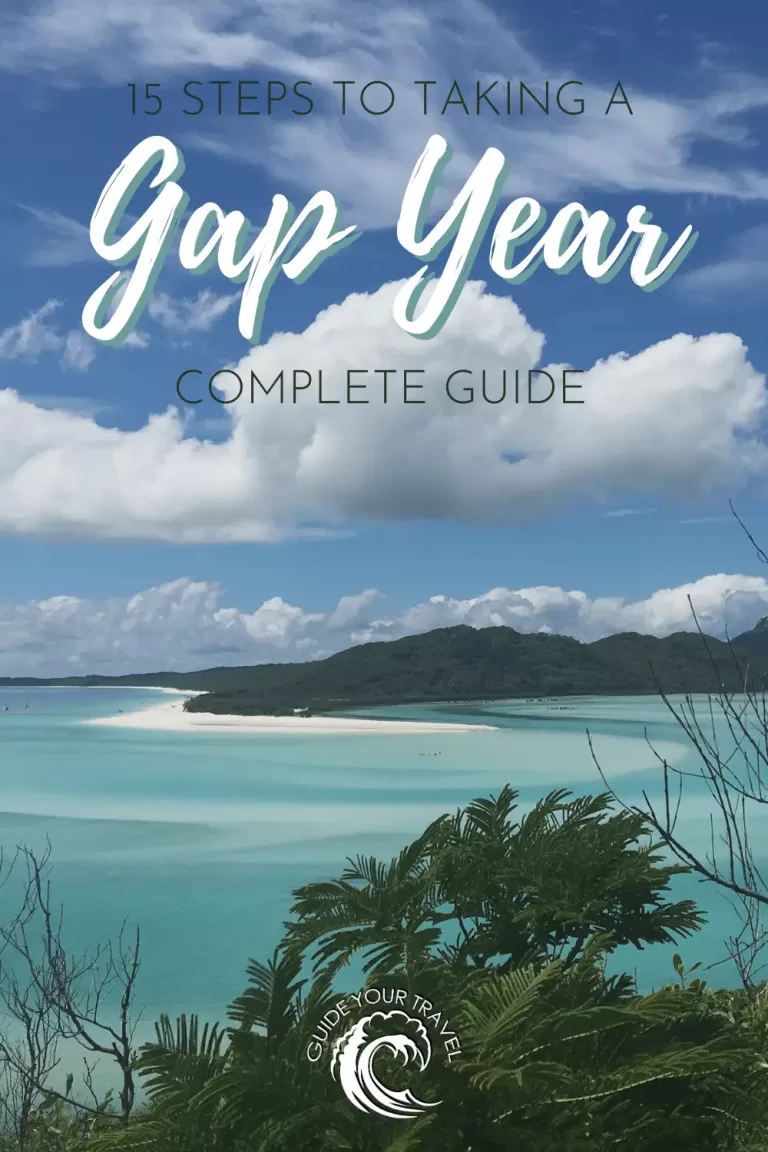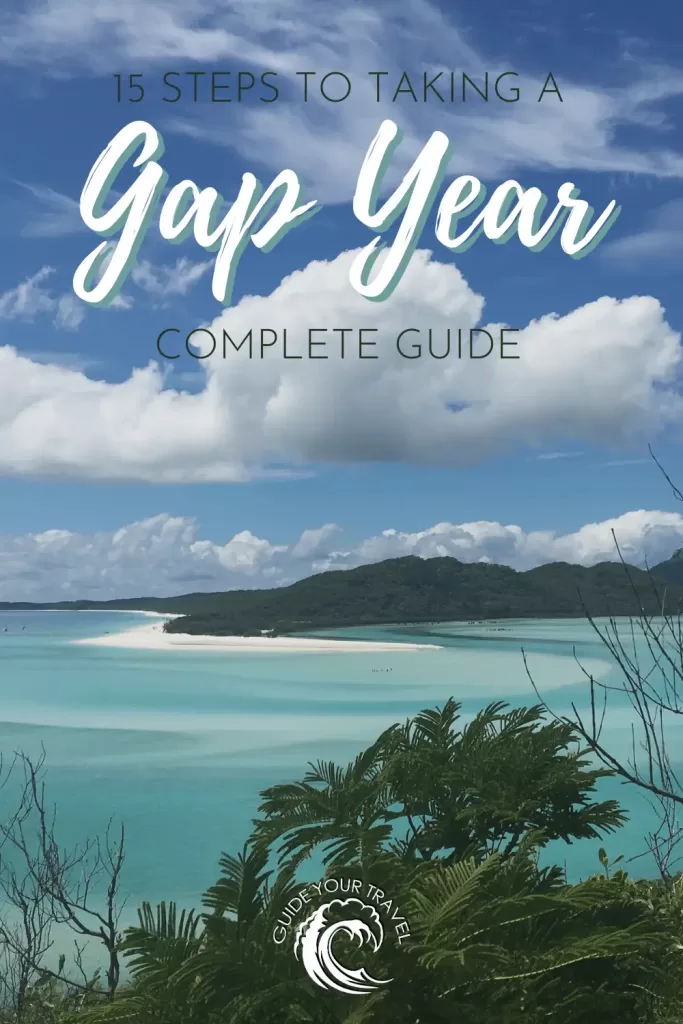 STEP BY STEP GUIDE TO TAKING A GAP YEAR
Here are 15 things you need to do before you begin your travels. You don't necessarily have to stick to this order but it can be used as a rough guide to planning your gap year or sabbatical.
STEP 1: DECIDE WHAT YOU'RE GOING TO DO ON YOUR GAP YEAR
If you're not quite sure yet what exactly you're going to be doing on your gap year now is the time to decide. There are endless possibilities for travel-related gap years or sabbaticals so you're bound to find one that you enjoy. Definitely consider your budget during this step and whether you have enough saved up to travel for a full year or if you want to work along the way. If you enjoy photography and writing you should think about starting your own travel blog or travel Instagram during your time abroad. You could simply do this to keep friends and family up to date or approach it as a business venture which could eventually even make you money.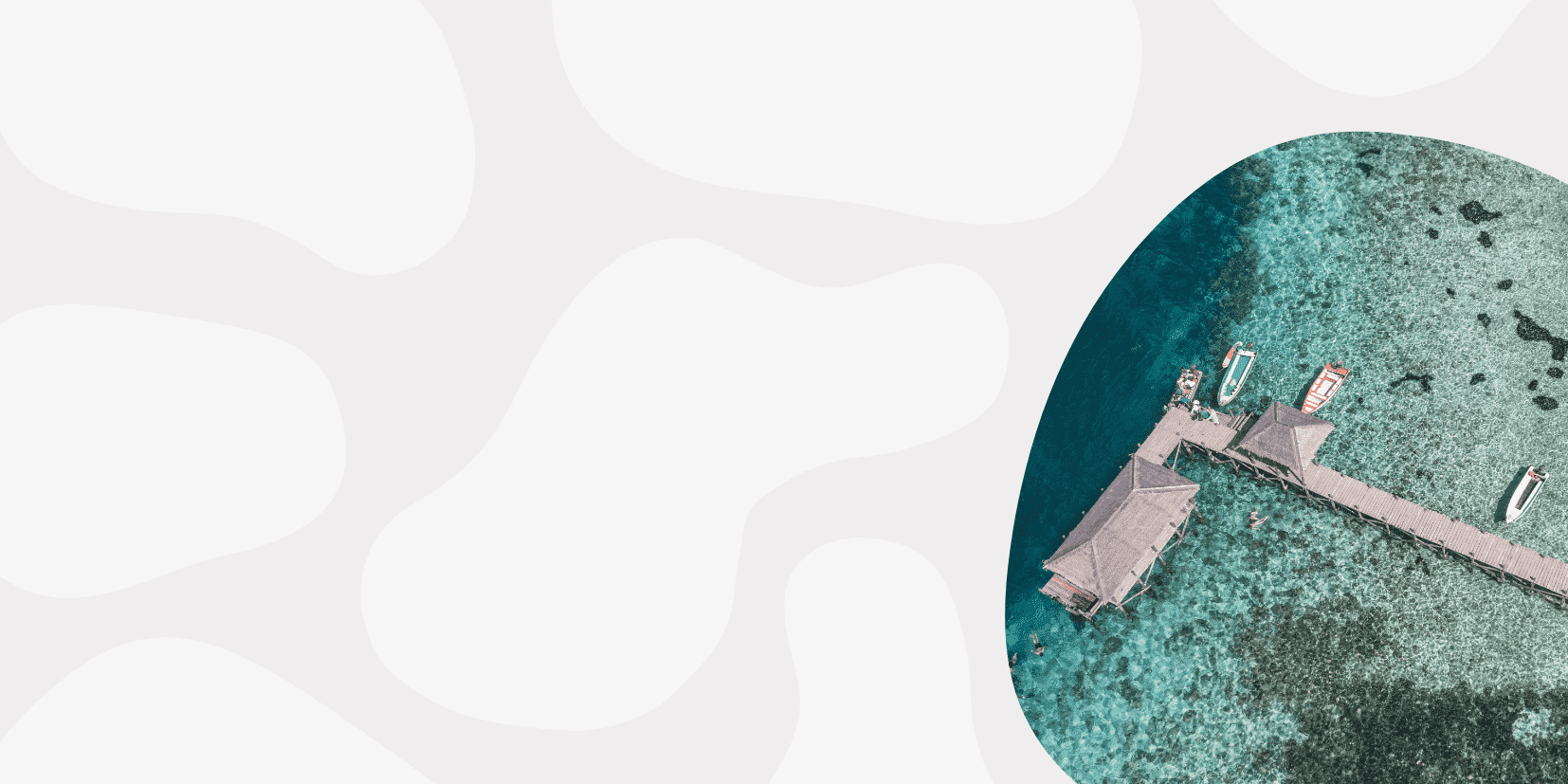 Let me save you time and effort when you're travel planning!

➼ Best travel insurance? SafetyWing
➼ Best place to find cheap flights? Skyscanner
➼ Best bank & credit card for travellers? Wise
➼ Best travel backpack? Osprey Farpoint 70
STEP 2: SORT OUT YOUR RESPONSIBILITIES
This step should probably come first in this guide before you even decide to do a gap year. Think about your responsibilities and whether you can just leave for a year. If you have a job ask your employer whether you can take a sabbatical or unpaid leave. Some jobs might even allow you to work remotely part-time so definitely consider this option if you can.
If you're still a student look into taking a break for a semester or deferring your studies for a while. Come up with a timeframe during which you can be gone and a return date when you absolutely have to be back again. It's always smart to set up something for when you return like a new job or a university course. This will ensure that you won't be left without work or something to do for a few weeks or months when you come back.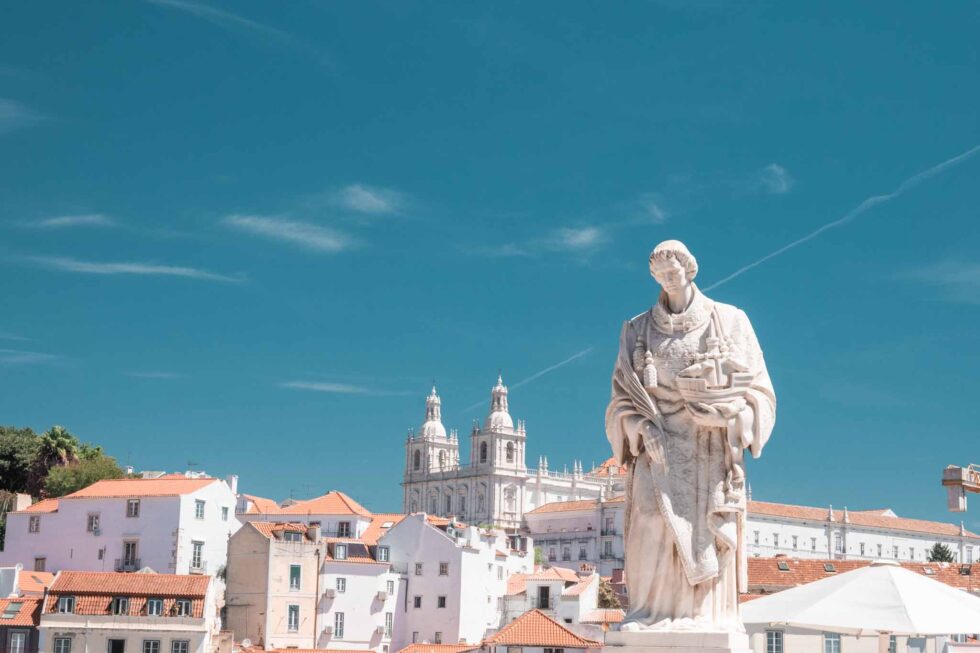 STEP 3: GET RID OF ANY CONTRACTS OR PAYMENTS
You'll most likely want to spend as little money as possible during your gap year. A great way to keep costs low is to get rid of any unnecessary contracts or regular payments you have. Look at your bank account and anything that you pay on a monthly basis. This could include things like gym memberships, cell phone plans, public transport tickets, app subscriptions, Spotify, Netflix, Amazon Prime and much more.
Cancel all of these in advance so you won't be stuck backpacking somewhere and paying hundreds each month for services you're not even using. Only keep the ones you absolutely need to try to keep your costs as low as possible.
STEP 4: DECIDE WHERE TO LEAVE YOUR BELONGINGS
If you'll be gone for a year you'll most likely move out of where you are currently living to avoid having to pay rent every month. This will, of course, be different for everyone and will depend a lot on whether you own property or are for example still living with your parents. In any case, you need to figure out where to leave your belongings. If you don't have too much you could leave your things with friends or maybe even a storage company which could be considerably cheaper than having to pay for an apartment every month.
STEP 5: FIGURE OUT HEALTH INSURANCE
It's really important to have travel health insurance when you are going abroad for a longer period of time. Your regular insurance usually only covers shorter trips so you might need to get a separate one for your travels. Although this could be expensive it's 100% worth it since treatment abroad can get very expensive even for minor issues. Compare a few insurance plans and figure out which one is the best fit for you. Usually they are quite flexible with the duration of the cover so you can adjust it later even if you're not sure yet how long you'll be gone.


STEP 6: RESEARCH YOUR DESTINATION COUNTRY
This might be a considerable task especially if you're planning to travel to multiple countries. It's important to do at least some research though to figure out what to pack, where you want to go and how long you'll stay. If you're quite flexible with where you want to go now is the time to go crazy with research and make a little bucket list of things you might want to do and see. If you already have a plan in place like a job or internship abroad you should look into things like work permits, housing and taxation.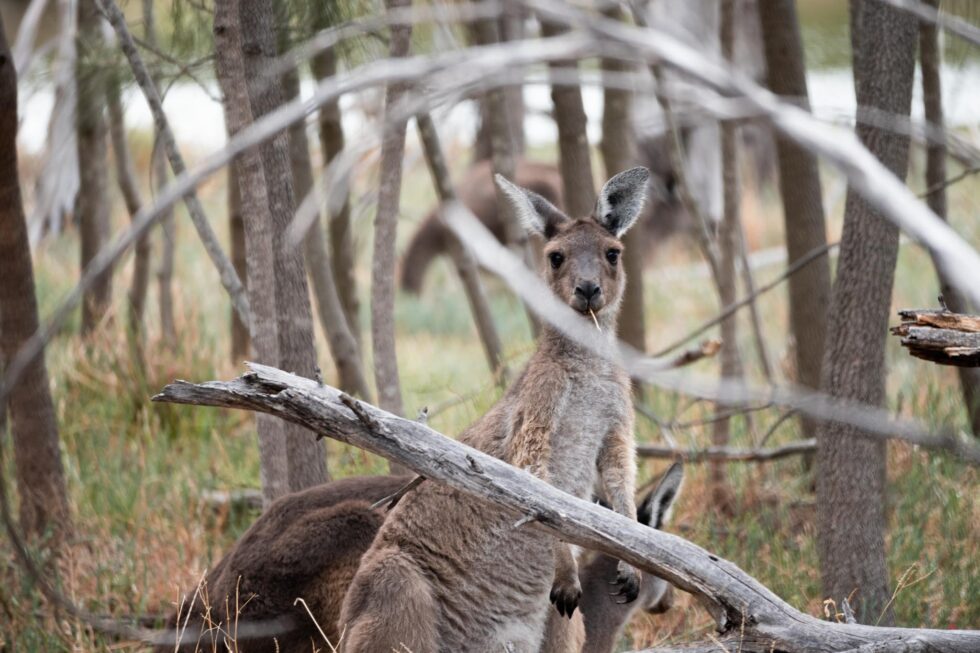 STEP 7: PLAN YOUR ITINERARY
If you want to travel spontaneously you might want to skip this step, or at least reduce it to some brief research. However, a year is not as long as you might think and it's very smart to make at least a rough plan of places you want to go. Check out our complete guide to planning the perfect itinerary to learn how to properly set up a travel plan for your gap year.
STEP 8: GATHER ALL YOUR DOCUMENTS
This might just be the most important step in this complete guide to planning your gap year. It will be a lifesaver if you have all your documents in order and with you at all times. One of the smartest ways of making sure you'll never be without important information is to upload photocopies or pictures of things like your passport, ID card or medical details into a cloud like Google Drive, iCloud or Dropbox.
These services are free and will make sure you'll always have at least some sort of document with you in case your bag is lost or stolen. Definitely also pack a few physical photocopies of your passport and some passport photos which might come in handy for visa applications.
Before you leave you need to make sure your passport is valid for at least another 1,5 years or ideally even more. Most countries will not let you enter if your passport expires within 6 months so this is really important.
If you're planning on visiting a lot of different countries you might have to apply for visas on the road. This means your passport could be gone for weeks or even months during which you cannot travel. To avoid this you could apply for a second passport which is decently easy to obtain for most nationalities.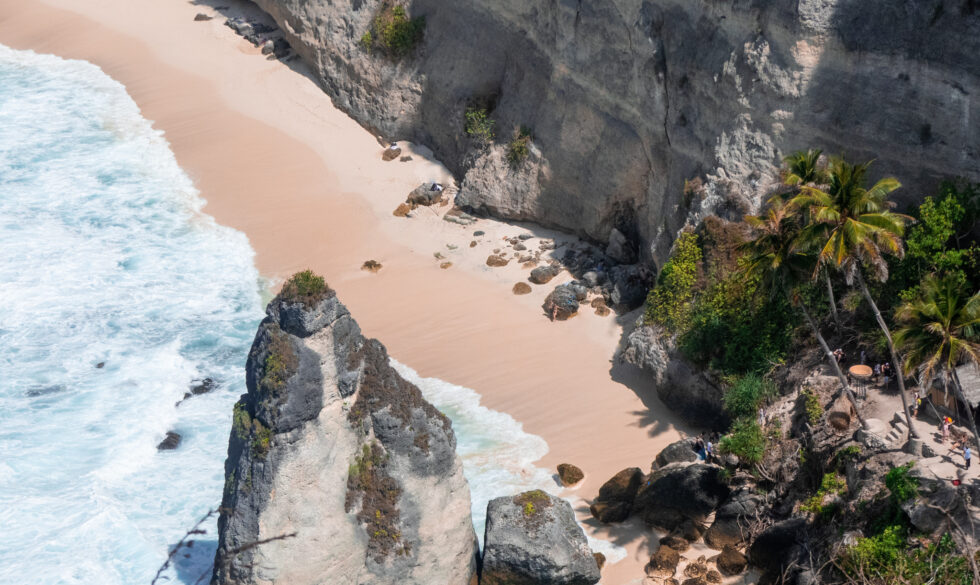 STEP 9: MAKE A BUDGET
Having a rough idea of your budget is really important for long term travel. There's nothing worse than running out of money halfway through and having to come home early. To avoid this calculate exactly how much things like visas, health insurance and flights are going to cost initially. Then set yourself a monthly budget and figure out how much you roughly need to make during your travels. Always factor in a safety buffer in case of emergencies.
STEP 10: FIGURE OUT BANK ACCOUNTS AND CREDIT CARDS
Accessing your money online can be really expensive. Things like credit card fees and currency exchanges can mean you'll pay a considerable amount for each withdrawal from an ATM or a credit card transaction abroad. Look into cards from banks like Monzo, Revolut, Transferwise or N26 which charge reduced fees and can easily be used abroad.
STEP 11: BOOK YOUR FLIGHTS AND ACCOMMODATION
This step is quite obvious but shouldn't be left to the last minute. If you're on a tight budget you should make sure to book flights and a hotel or hostel for the first few days as early as possible. If you'll be staying in one place for most of your gap year it might be advisable to hold off on booking long term accommodation online and waiting until you are actually there to look at different options. Of course, this depends on where you are going and whether you'll have time to do some house hunting.
Top tip: Always compare prices for hotels. We at Guide your Travel prefer Booking.com, Agoda or Hostelworld for finding the best deals.
STEP 12: GET A HEALTH CHECK
If you'll be gone for a year you'll want to make sure you've got all your immunisations and no open medical issues that might need attention. Getting a general health check might be advisable to see if you'll be needing any immunisations before you leave. Depending on which country you are going to on your gap year you might want to get a few extra ones just to be safe.
Even with medical insurance, you don't want to spend too much time abroad in doctor's offices or clinics. Take some basic over the counter medications with you that might save you a trip to a foreign pharmacy. Remember that some countries require a doctor's note written in English to carry prescription medications across borders. Although this is not checked very often it might be good to have this for any medications you absolutely need.
STEP 13: GET A VISA
If you're lucky you might not need a visa to travel to the countries you want to see on your gap year. If you do, it's very important to apply early especially if it's required for you to send in your passport. Some countries like Australia allow online visa applications which can actually be quite fast but there is no guarantee so try to apply for a visa at least a few months in advance.
STEP 14: GATHER YOUR GEAR
If you're going to be backpacking or travelling a lot you don't want to be carrying too many things with you. Investing in a few functional items can be a lifesaver if you have to stuff everything you own into a small backpack. Definitely look into buying a durable water bottle and light-weight microfibre towels as well as a multi-functional travel adapter. Click here to read about 19 more things that every traveller needs.
If you enjoy photography now is the time to invest in a good camera that is easy to pack and carry. Click here to read about what electronics I always carry with me as a travel blogger.
STEP 15: PACK YOUR BAGS
Finally, it's time to pack your bags and get ready to go. My biggest piece of advice is to pack everything you think you'll need and then leave half of it at home. I've never once travelled somewhere and actually used every single thing and item of clothing I carried with me so this strategy is the perfect way to avoid those overweight baggage fees.
My most important travel tips and resources
Book your flights
Skyscanner is the best website for finding cheap flights since it works like a search engine so you can find the best deals across all airlines.

Book hotels and hostels
• Booking.com: Best world-wide
• Agoda: Best in South East Asia
• Hostelworld: Best for hostels

Book tours, transport and rental cars
•Viator: The best place to book tours, day trips and excursions for al budgets
•12Go: Great for ferries, trains, transfers and buses in South East Asia
•Discover Cars: Best deals for rental cars around the word

Get travel insurance
Every traveller needs travel insurance and I mean every single one. SafetyWing covers you in case of injury, illness or worse and they've got your back if your bag is stolen, flights are cancelled or in case of a natural disaster.

Pay abroad
Ask any traveller, Wise is the best choice when it comes to sending money abroad. They've always got the best exchange rates, lowest fees and their visa card is great for getting cash out or paying abroad.

Things every traveller needs:
➼ Osprey Farpoint 70 Backpack
Detachable daypack, ultra-light, durable and free repairs for life. There's a reason why so many backpackers have this bag.
➼ Packing Cubes
Packing cubes are a gamer changer, keeping your luggage organised and providing tons of extra space.
➼ Power bank
There is nothing worse than running out of battery on an overnight bus journey or a long flight. With a powerbank you can charge your eletronics on the go and make sure you're always connected.
➼ Micro-fibre towel
These lightweight towels are foldable, fast-drying and so useful when you're travelling.

➼ You can find 15 more things every traveller needs here. Some might be a bit controversial but I warned you!
Did I miss anything?
If you have any questions or feel like something is missing from this post please leave a comment below or contact me.