Coming up with the perfect itinerary for Nusa Penida can be tricky. The island is large but still on the brink of mass tourism. This means that much of the infrastructure is not built to support the steadily increasing number of tourists that visit this Indonesian paradise.
Nusa Penida's beauty is undeniable. Most of the island's shore consists of steep limestone cliffs with white beaches and crystal clear waters. Of course, Bali is beautiful but Nusa Penida is simply on another level.
In the coming years, the island will only increase in popularity and while the tourist crowds can be exhausting now it will without a doubt get worse. As more infrastructure is put into place many sightseeing spots lose their charm and you won't get the experiences you're looking for.
So visit Nusa Penida now and make the most of it!
This post may contain affiliate links, which means we'll receive a commission if you purchase through our links, at no extra cost to you. This helps us keep Guide your Travel free and provide high-quality content for you. Please read the full disclaimer for more information.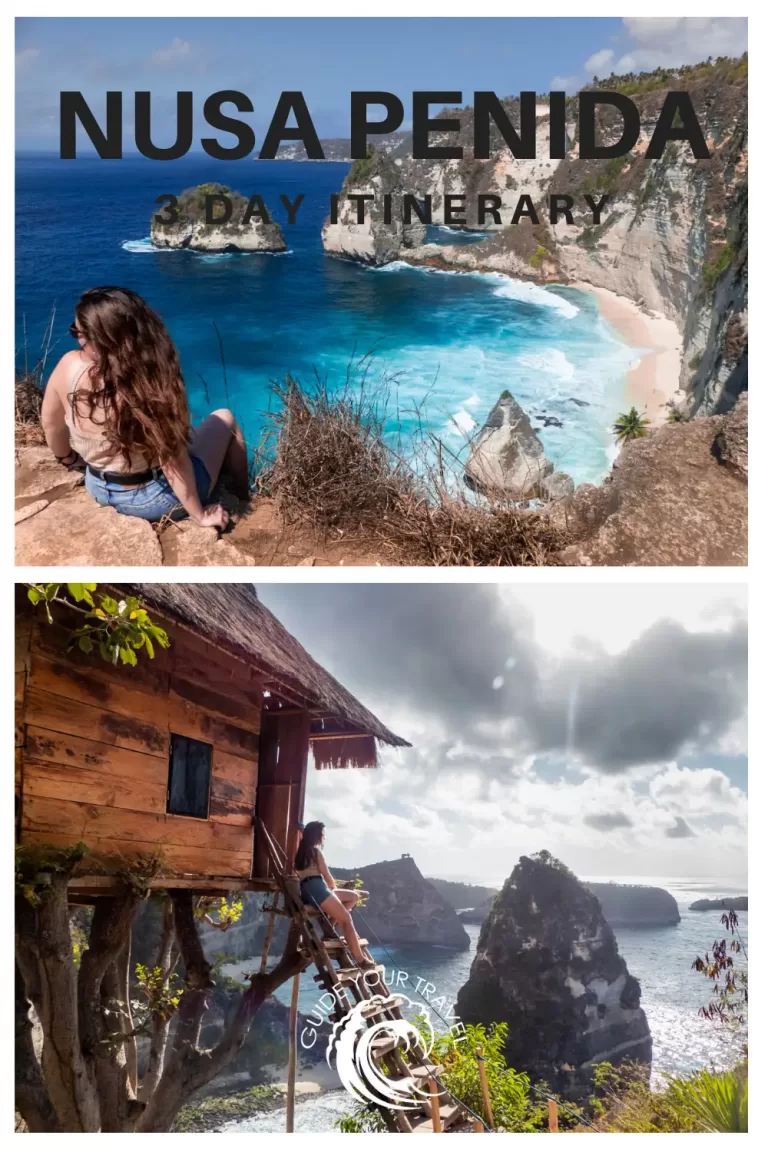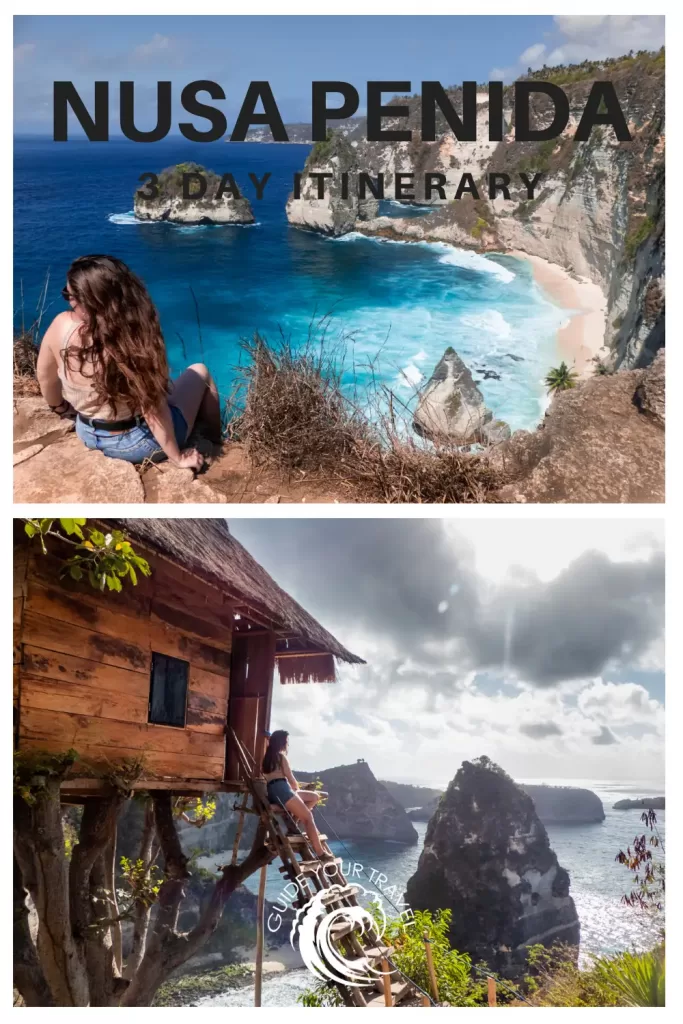 ABOUT THIS NUSA PENIDA ITINERARY
Now is the time to visit Nusa Penida and we think that a day trip is simply not enough! There is so much to see that you should stay for at least three full days in our opinion.
If you must you can shorten this itinerary down to two days and use the day you arrive to explore the north of the island (like we suggest for day two). However, I do think that two day trips are essential for this itinerary to see everything on Nusa Penida and even then there is always more.
I also highly suggest visiting the neighbouring islands Nusa Lembongan and Cenningan. You can go there for just a day trip if you're short on time. Simply take one of the morning boats departing from Toya Pakeh harbour in Nusa Penida and return in the evening. Check out this complete guide for more information.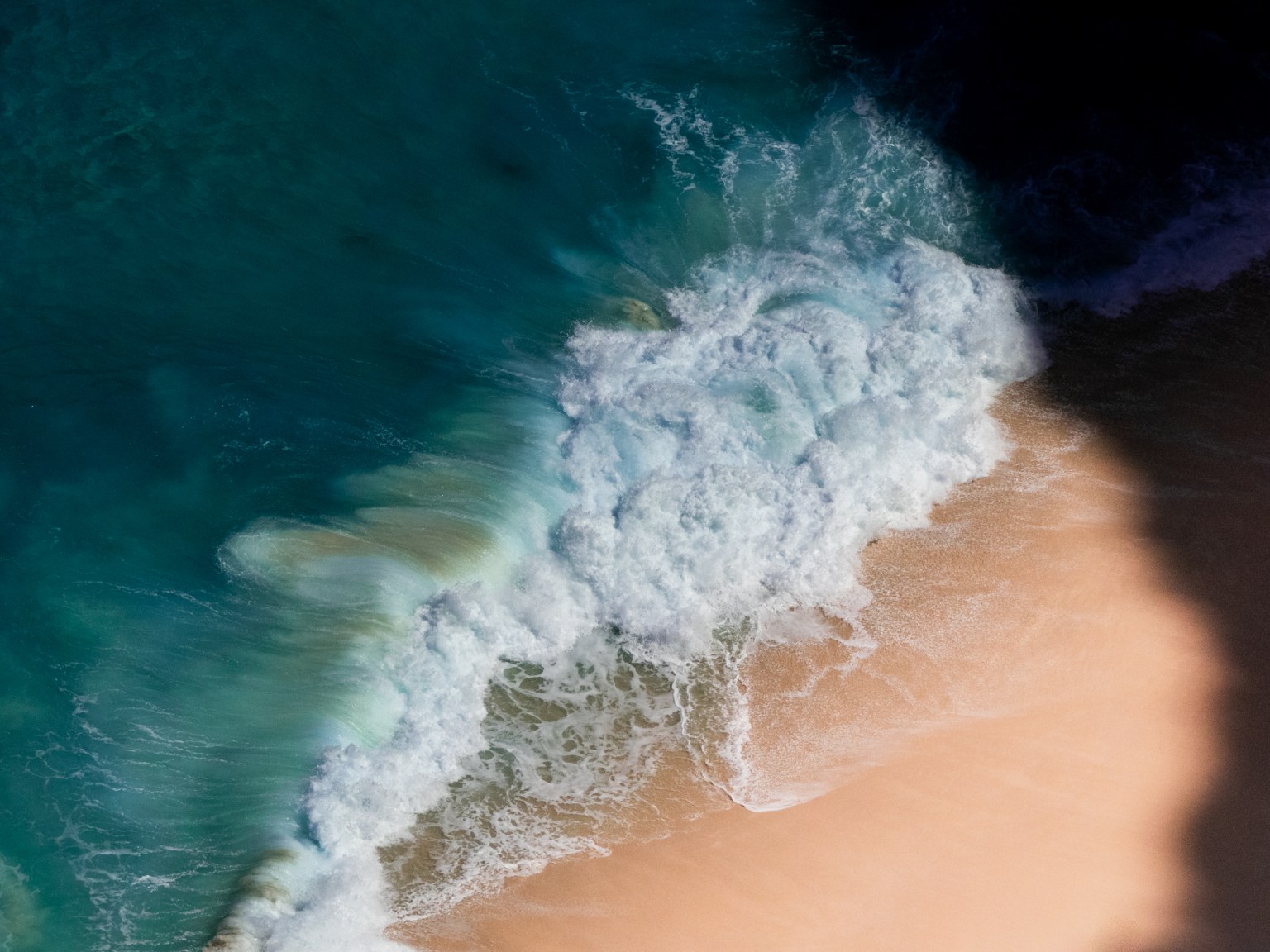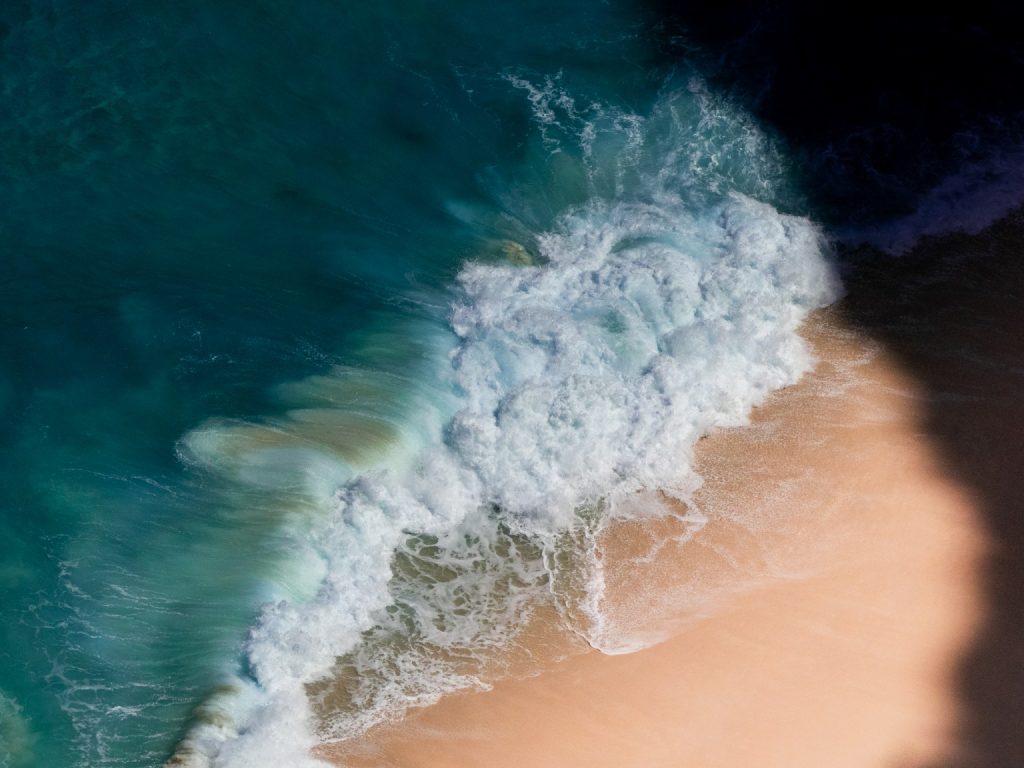 WHAT YOU NEED TO KNOW BEFORE YOU GO
The key to getting to see Nusa Penida at its best is to start early in the morning. Very early. This way you will get to avoid the two worst things about being a tourist in South East Asia; the unrelenting sun and the other tourists.
This also means you'll get to end your day pretty early and enjoy some downtime in the evening.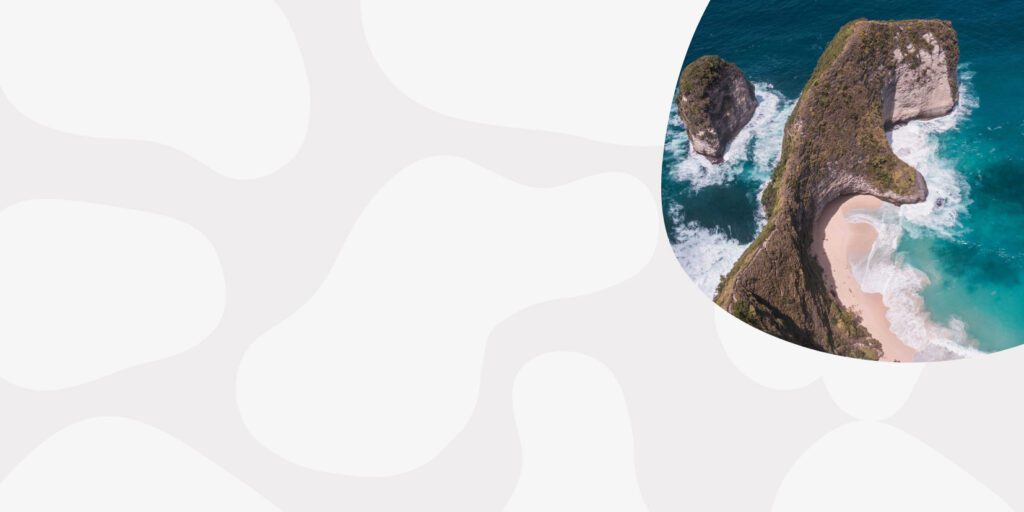 Save time when planning a trip to Bali

➼ 8€ airport pickup? Klook
➼ Best travel insurance? SafetyWing
➼ Accommodation? Agoda or Hostelworld
➼ Where to get cash out for free? Maybank ATM
➼ Best SIM card? Telkomsel
➼ Best place to book flights? Skyscanner
WHAT TO BRING
One of the main benefits of seeing Nusa Penida with a driver is that you get to leave all your stuff in the car. You won't have to worry about carrying everything around.
Make sure you bring plenty of water (although you can always buy more on the way if you need to) and, of course, sunscreen and sunglasses. Especially during high season, the sun will absolutely grill you in Nusa Penida. There is little shade at most of the sightseeing spots so be prepared.
Don't forget to take any camera equipment including a drone, GoPro or whatever you have with you. Nusa Penida is perfect for that.
WHAT TO WEAR
Wear light clothing that you won't mind getting a bit dirty (sweat, sunscreen layers and dust). Definitely wear sneakers or some other type of closed shoe if you plan on climbing down to Kelingking Beach. The way down is no joke and it's dangerous to try doing it in flip flops or sandals.
Most of the other beaches have stairs and are manageable without sneakers.
It's smart to bring a change of clothes and a swimsuit if you plan to go swimming at one of the beaches. Usually, you'll be able to find somewhere to change. Bringing a sarong is a great idea if you want to sit down at a beach somewhere. You don't necessarily need one to cover up though. The temple on this itinerary provides them.
HOW TO GET AROUND IN NUSA PENIDA: SCOOTER OR CAR?
Nusa Penida is famous for its notoriously bad roads. Even if you are an experienced motorbike rider I would not recommend renting one here. The roads are steep and mostly gravel and local drivers drive ruthlessly with no regard for the safety of tourists on motorbikes.
It's common for tourists to overestimate their abilities and either end up pushing their bike uphill in the sweltering heat or having to be picked up by their accommodation.
Driving here can be especially tricky if you're carrying a passenger on your bike as you have to go at high speeds to make it up the hills.
If you're not extremely confident on a scooter, do yourself a favour and get a driver. You'll be spending a lot of time getting from place to place on this island and will have a much better experience if you spend it sitting in an airconditioned van rather than getting sunburnt on a bike.
You can get back to the freedom of exploring on a bike on the next island you visit.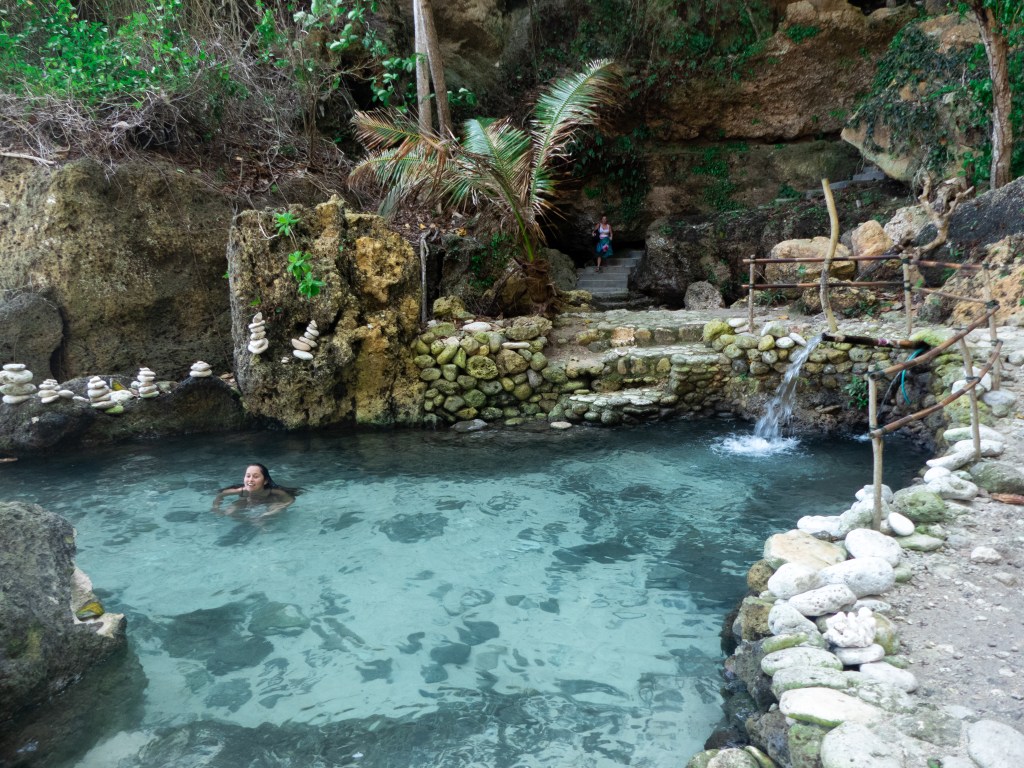 HIRING A DRIVER
Plenty of people chose to explore Nusa Penida via car. Many locals earn their living by providing taxi and day-trip services. You can hire a driver for 10 hours which will cost you around IDR 500,000 to IDR 700,000 (~ €32 to €46) including parking and petrol. During this time the driver will take you anywhere you like, within reason of course. Make sure to tell them your itinerary beforehand and they will let you know what's realistic. 
You can find numbers for drivers online in Facebook groups or on Google. I'd be happy to recommend drivers if you send me a private message.
You can also ask your accommodation to organise a driver for you, however, you'll have a harder time bargaining for a good price.
Make sure you don't overpay and give your driver a tip at the end of the day if they did a good job. It's also customary to pay for their lunch.
WHERE TO STAY IN NUSA PENIDA
There is no shortage of hostels and hotels in Nusa Penida. If you're looking for a decently priced budget homestay (around 25 € per night) check out Rama Homestay. They offer free breakfast, pick-up at the harbour and beachfront bungalows.
In any case, you can't really go wrong if you stay somewhere on the north shore of the island, preferably close to one of the harbours. Try to stay away from the centre of the island, there isn't much there. Beachfront is the way to go!
Top tip: Always compare prices for hotels. We at Guide your Travel prefer Booking.com, Agoda or Hostelworld for finding the best deals.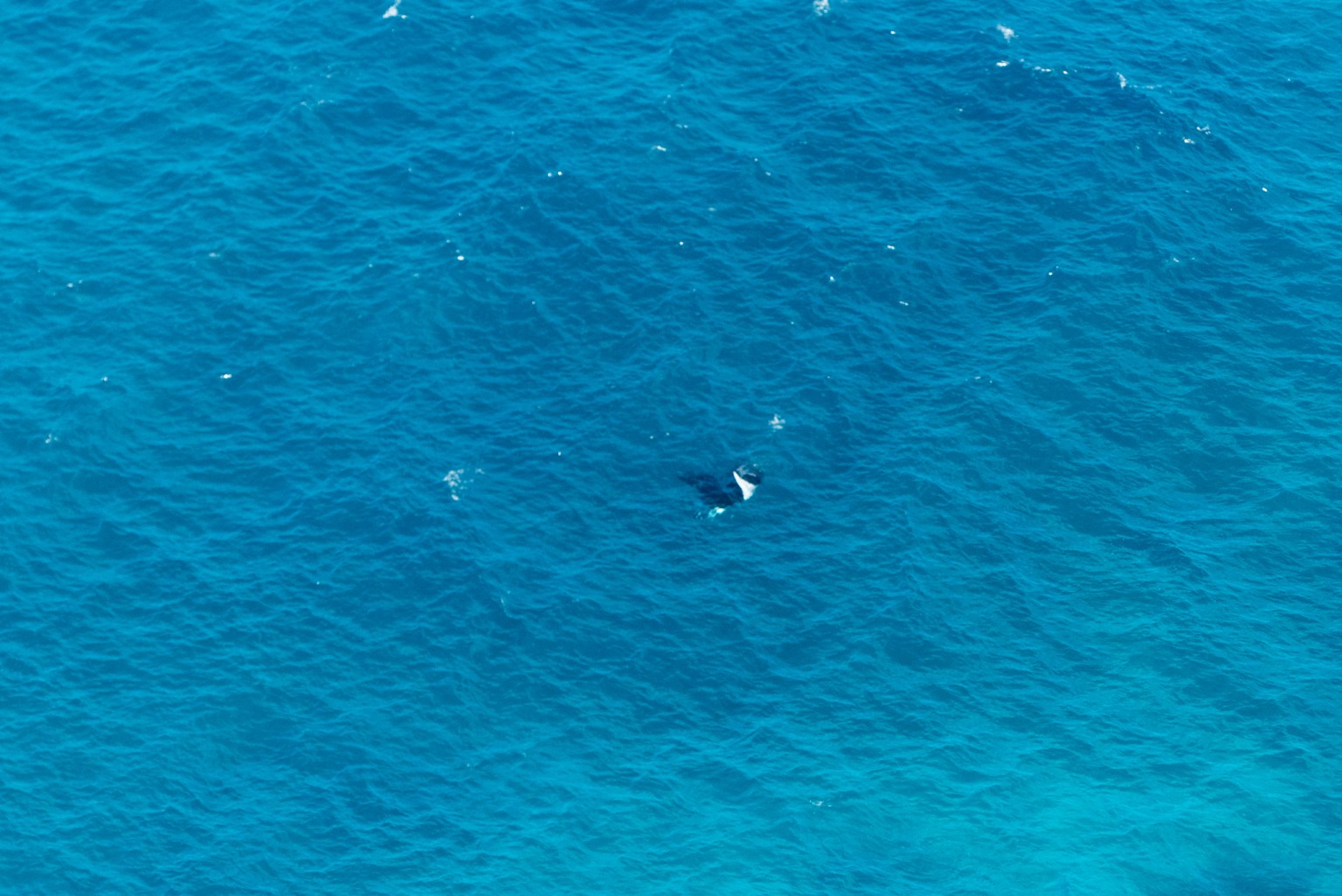 NUSA PENIDA ITINERARY
Click on the blue links for each itinerary activity for more details and all-you-need-to-know-before-you-go instructions about the locations.
DAY 1 – EAST COAST
6:00 AM – START YOUR DAY
You need to start this itinerary early to at least avoid some of the crowds. Keep in mind that most drivers will consider 10 hours a "full-day" not 12 hours. That means you'll have to be back home by 16:00 pm or pay extra.
Depending on where you are staying on the island it will take you around an hour (maybe slightly less) to get to your first stop the Thousand Island Viewpoint.


Start off this Nusa Penida itinerary at Rumah Pohon Treehouse and the Thousand Island Viewpoint. Being early is key if you want to have a great experience. The space is quite small so it's difficult to get the pictures you want with lots of tourists around.
After a short walk down some stairs, you get to enjoy the fantastic view from Thousand Island Viewpoint. Just a few minutes further down is the famous Rumah Pohon Treehouse (and its not-so-famous neighbours). Another amazing spot to take photos.
Once you've made it back up the cliff you can reward yourself with breakfast at one of the little warungs. Don't stay for too long though. The sun rises quickly and you'll be sweating at your next stop.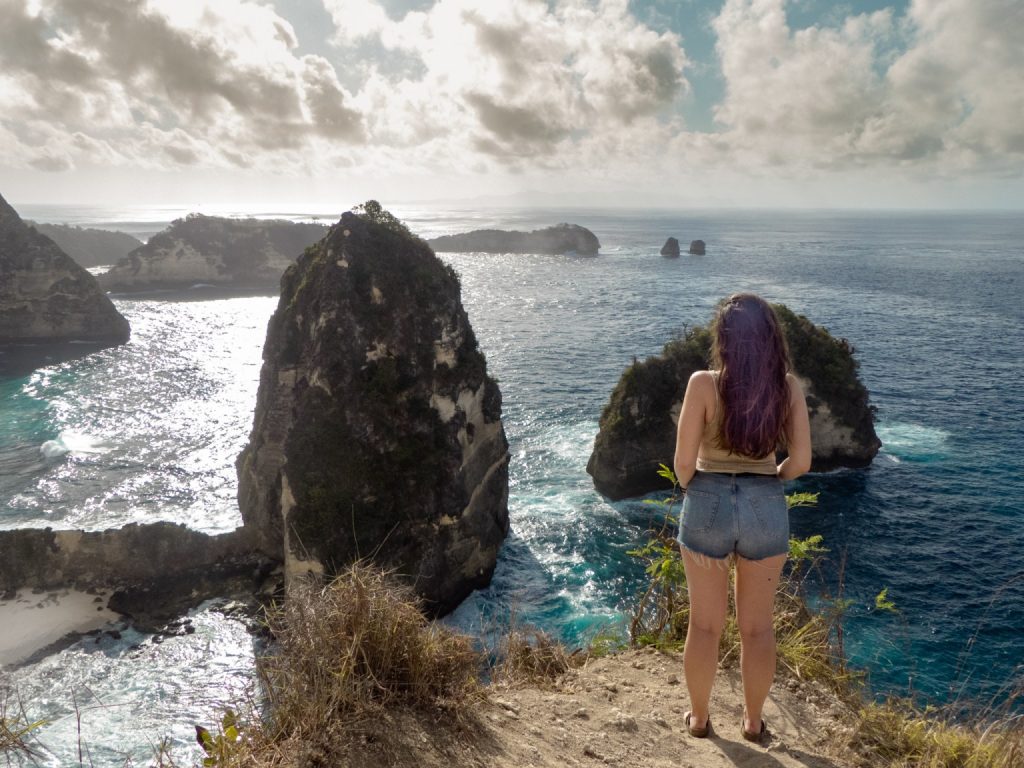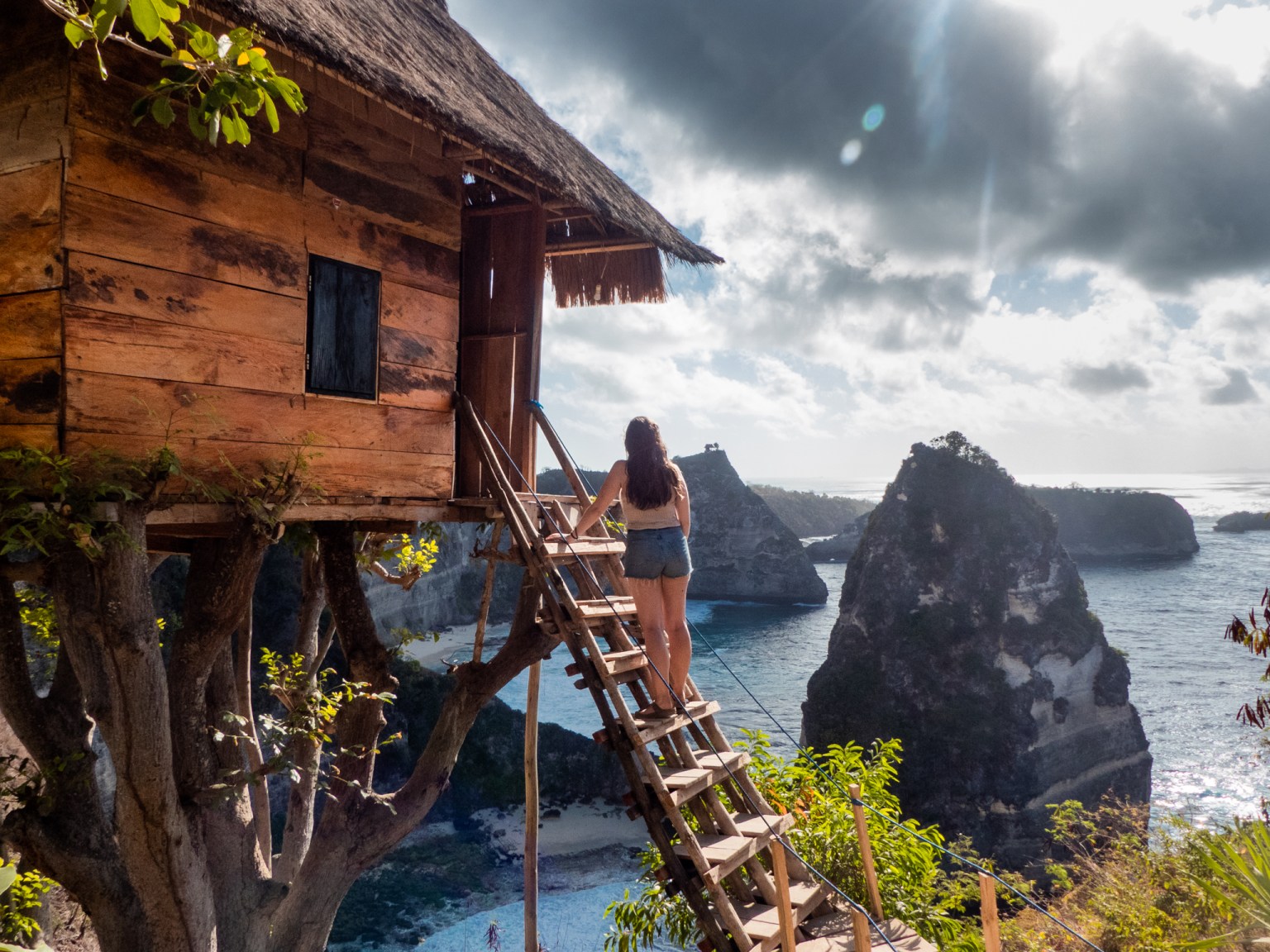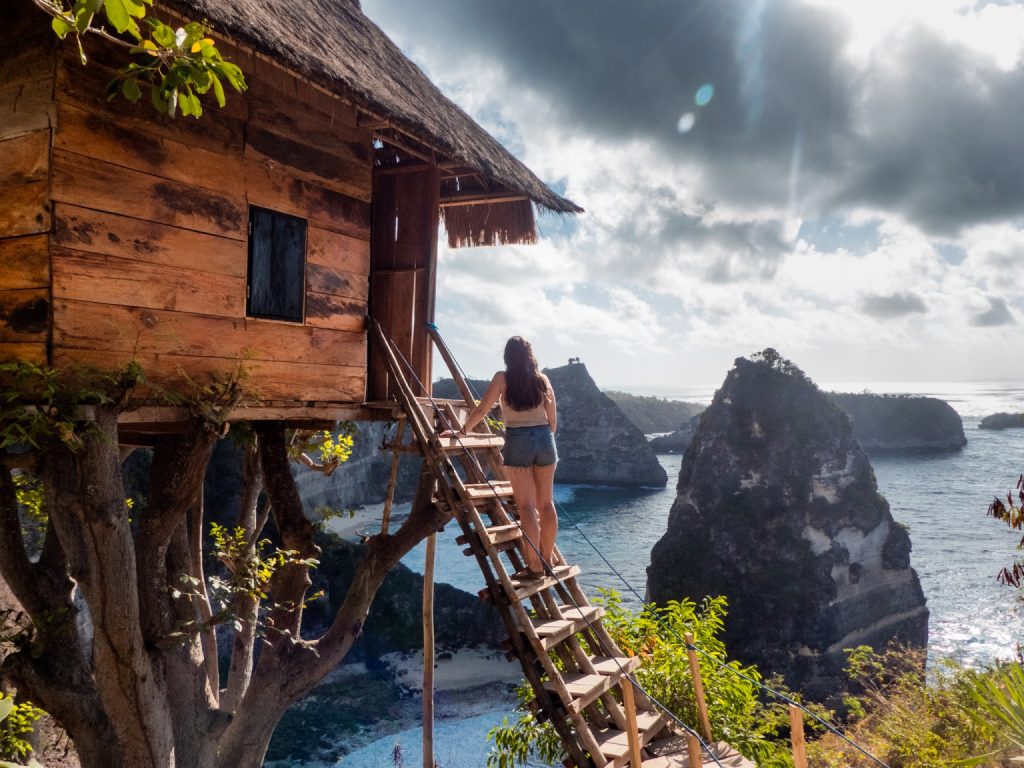 You can actually see Diamond Beach from the Thousand Island Viewpoint. Although it's close by you'll still be driving for a while to get there thanks to Nusa Penida's disastrous road system.
Diamond Beach and Atuh Beach (your next stop after this) are right next to each other and can't be missed. Start with Diamond Beach. It is one of Nusa Penida's most famous beaches and being there early pays off.
Don't be afraid to climb down the limestone stairs. It's safe if you're careful and you won't be disappointed by the views. The beach below is stunning and one of a kind. Keep an eye out for the tides though as Diamond Beach can become inaccessible during high tide. Click the link above for more details.
Once you're back at the top of the cliff you can walk along a bit further to enjoy the breathtaking views from the viewpoints.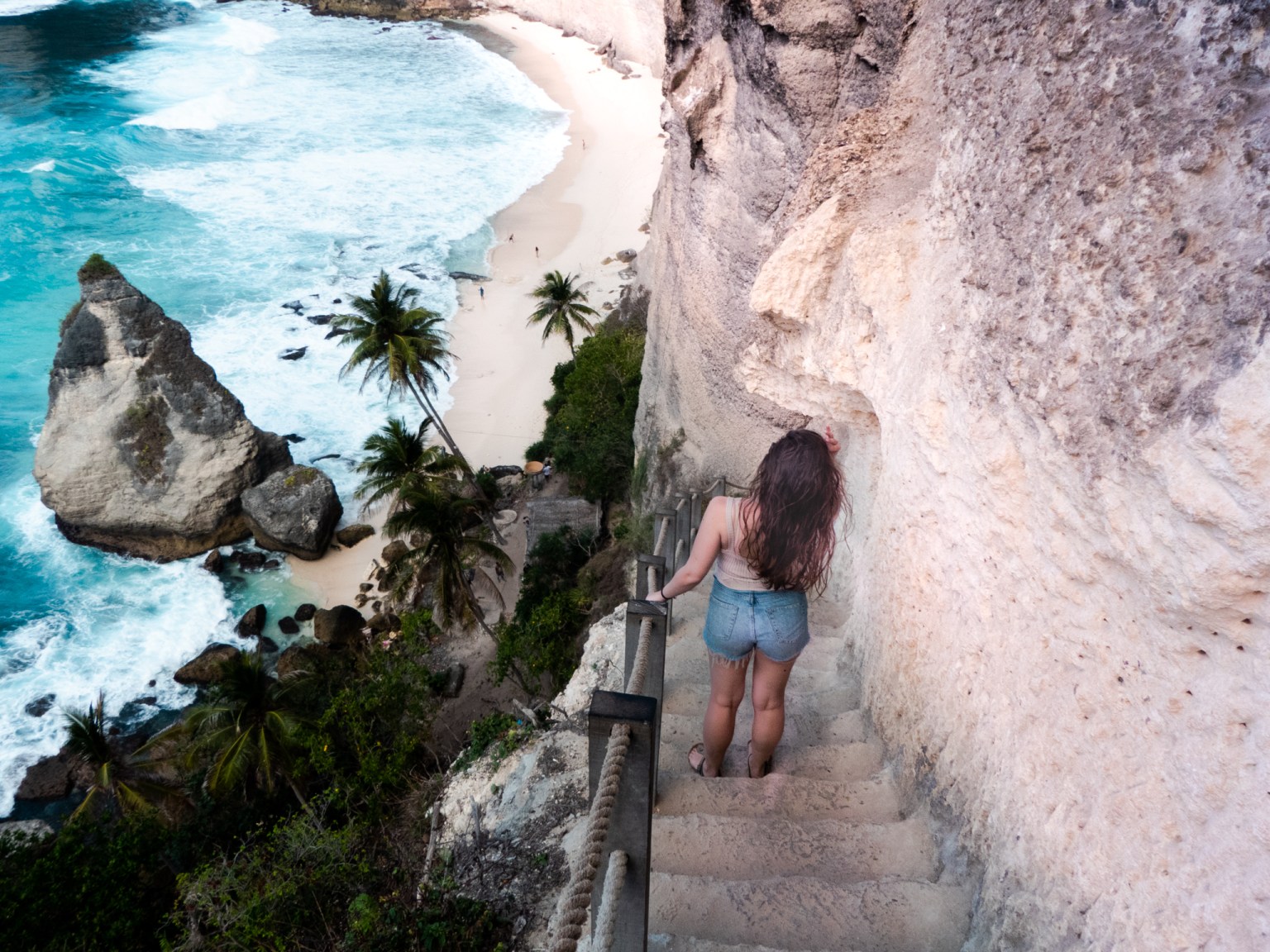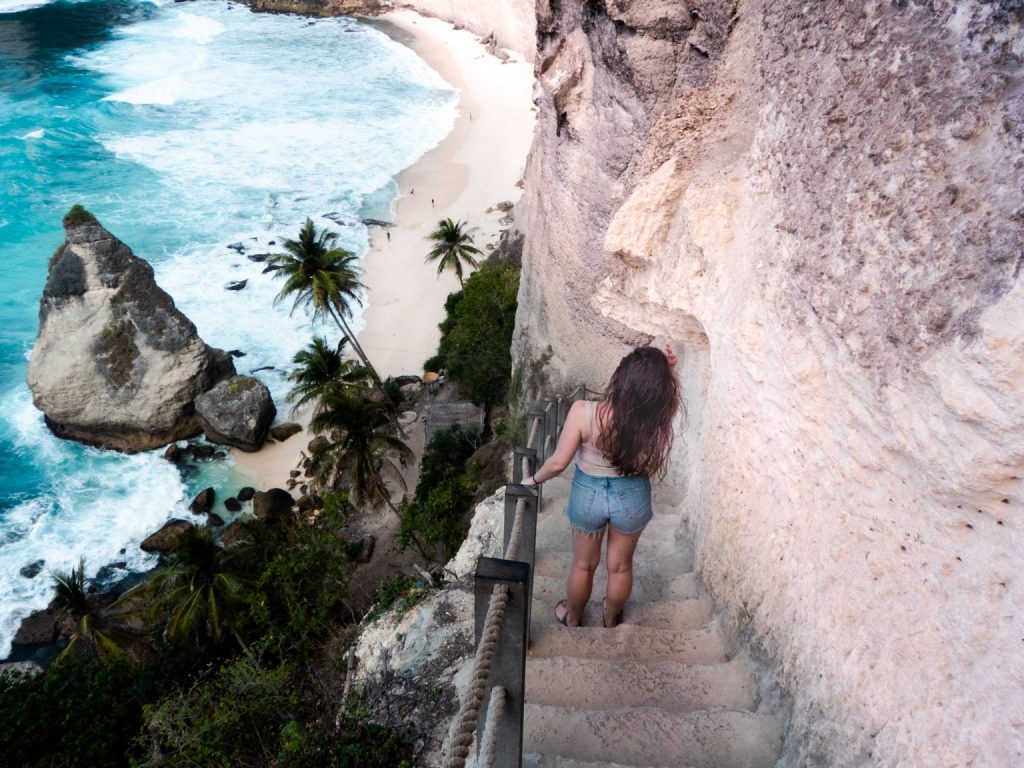 11:00 AM – 13:45 PM – ATUH BEACH
After so much effort climbing all the way down and up the cliff, at Diamond Beach, you deserve a rest. The stairs that lead to Atuh Beach are a lot easier and not as steep.
This beach can be enjoyed during all tides and you get to sit in the shade of one of the many sun umbrellas. This is a good time to grab some lunch at a small warung and have a cold drink before you finish off your itinerary for the day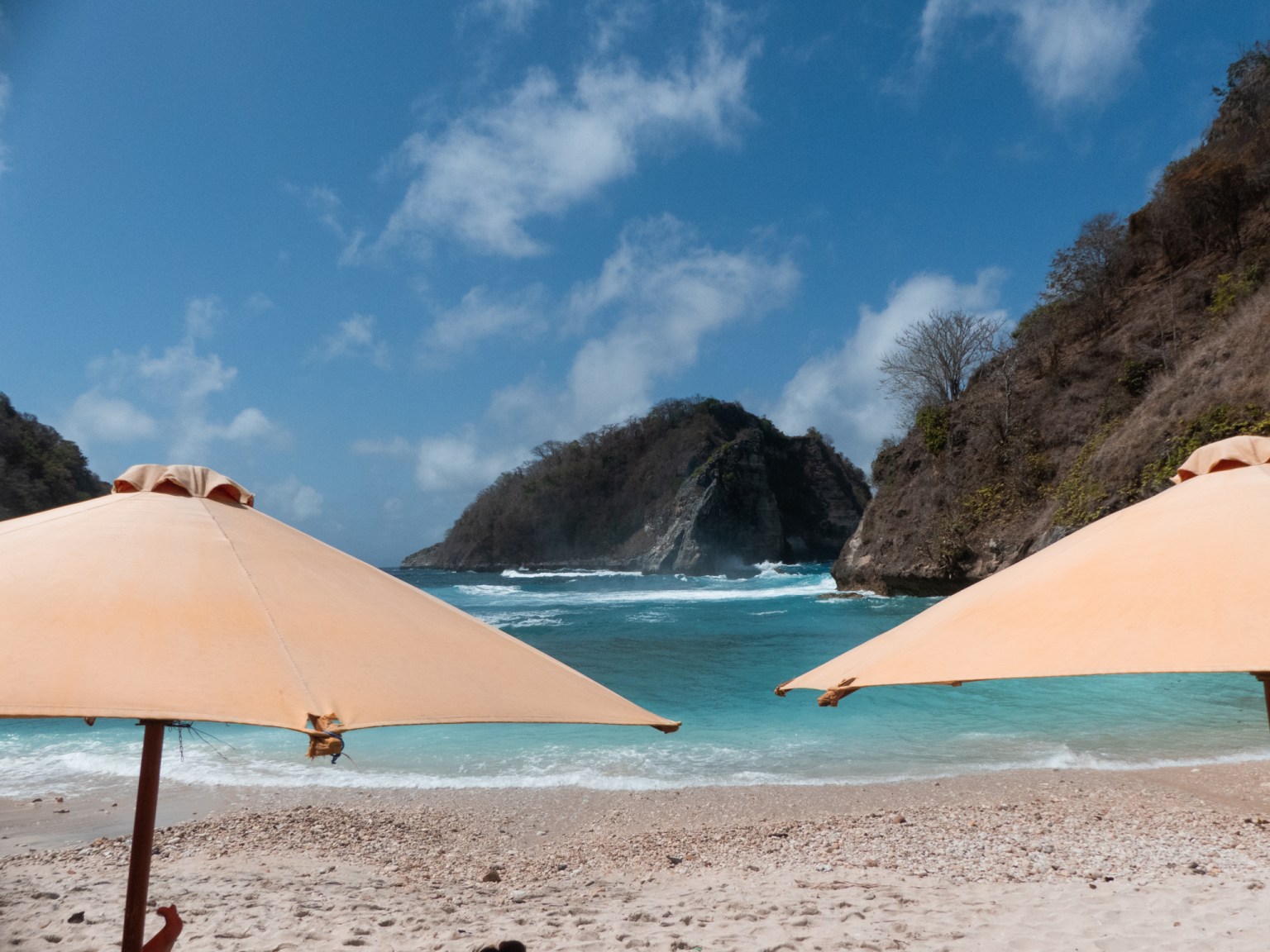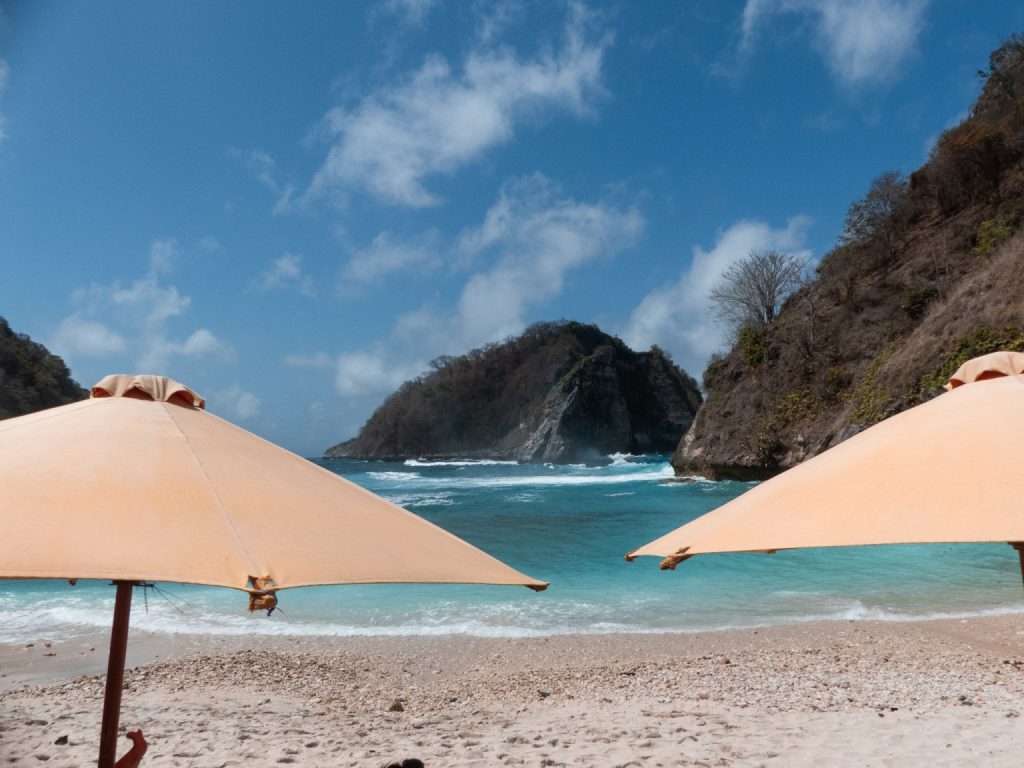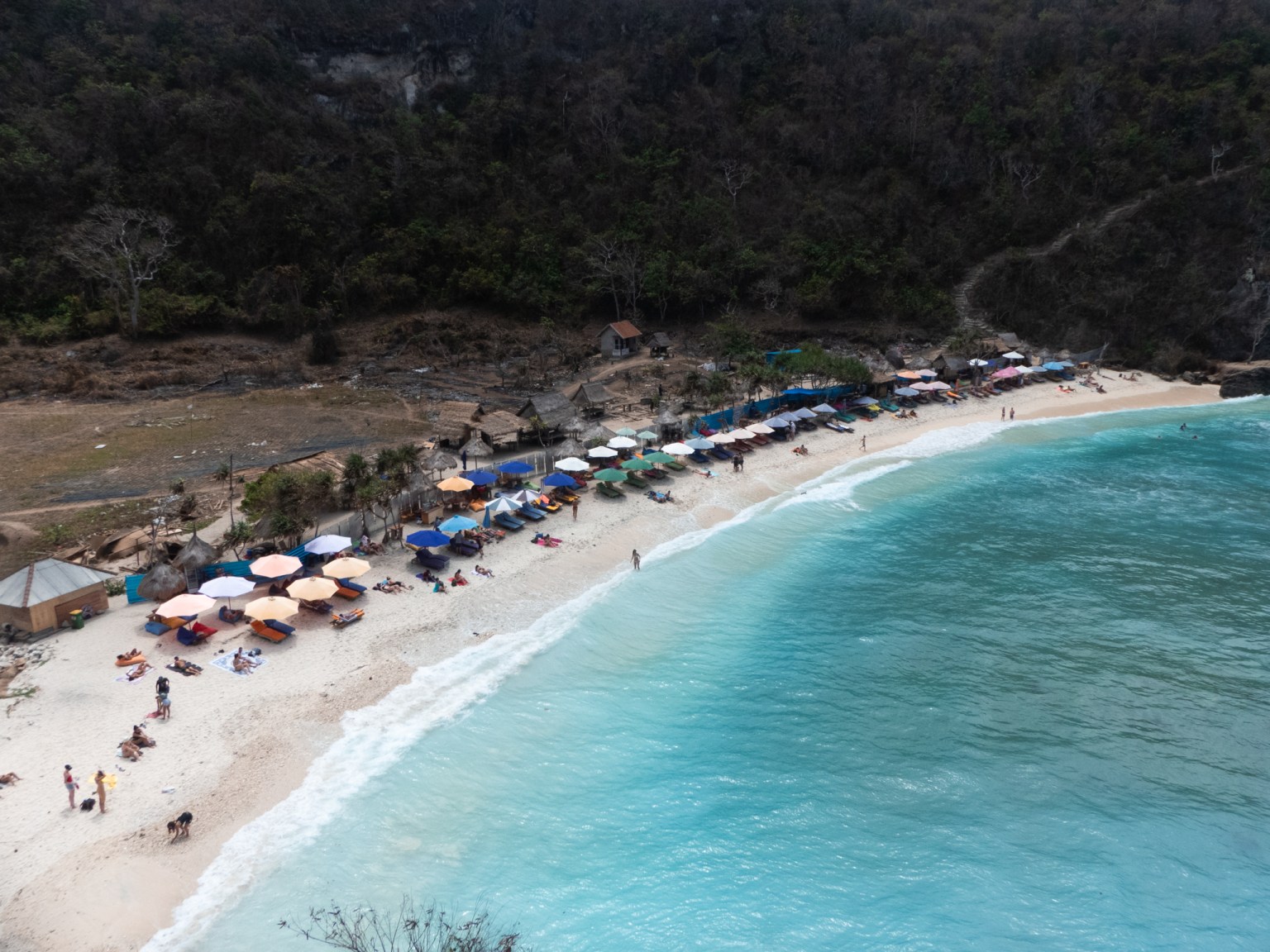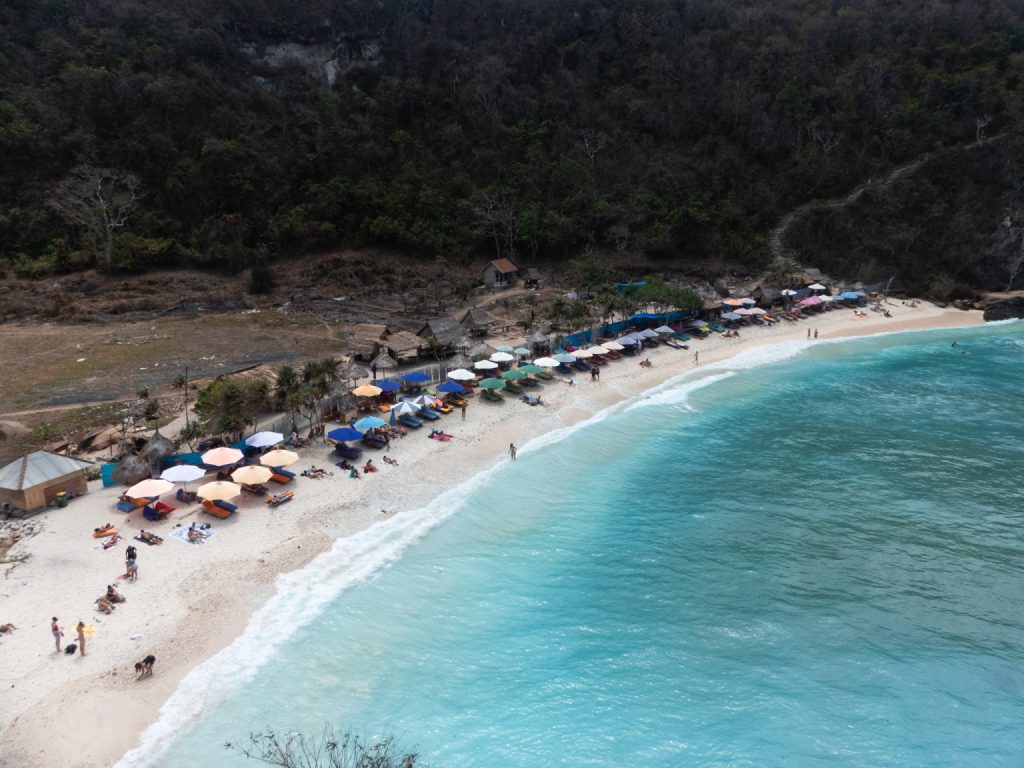 2:45 PM – 13:30 PM – GOA GIRI PUTRI
The last stop for the day is slightly less famous amongst tourists and a welcome change after a day of sun and sand. You won't find this on a usual Nusa Penida day trip itinerary.
Goa Giri Putri is a Hindu cave temple and a fascinating spot to visit. The entrance fee is 20,000 IDR (~ €1.30) per person and you are asked to wear a sarong (both men and women) if you want to enter. You can either bring your own or borrow one at the entrance.
The cave is only accessible through a very narrow gap in the rocks. Maybe skip this one if you are afraid of small spaces. The inside is sparsely lit and very spacious. It's beautifully mysterious and definitely worth the visit.
Make sure to be respectful and don't forget you are visiting a religious site.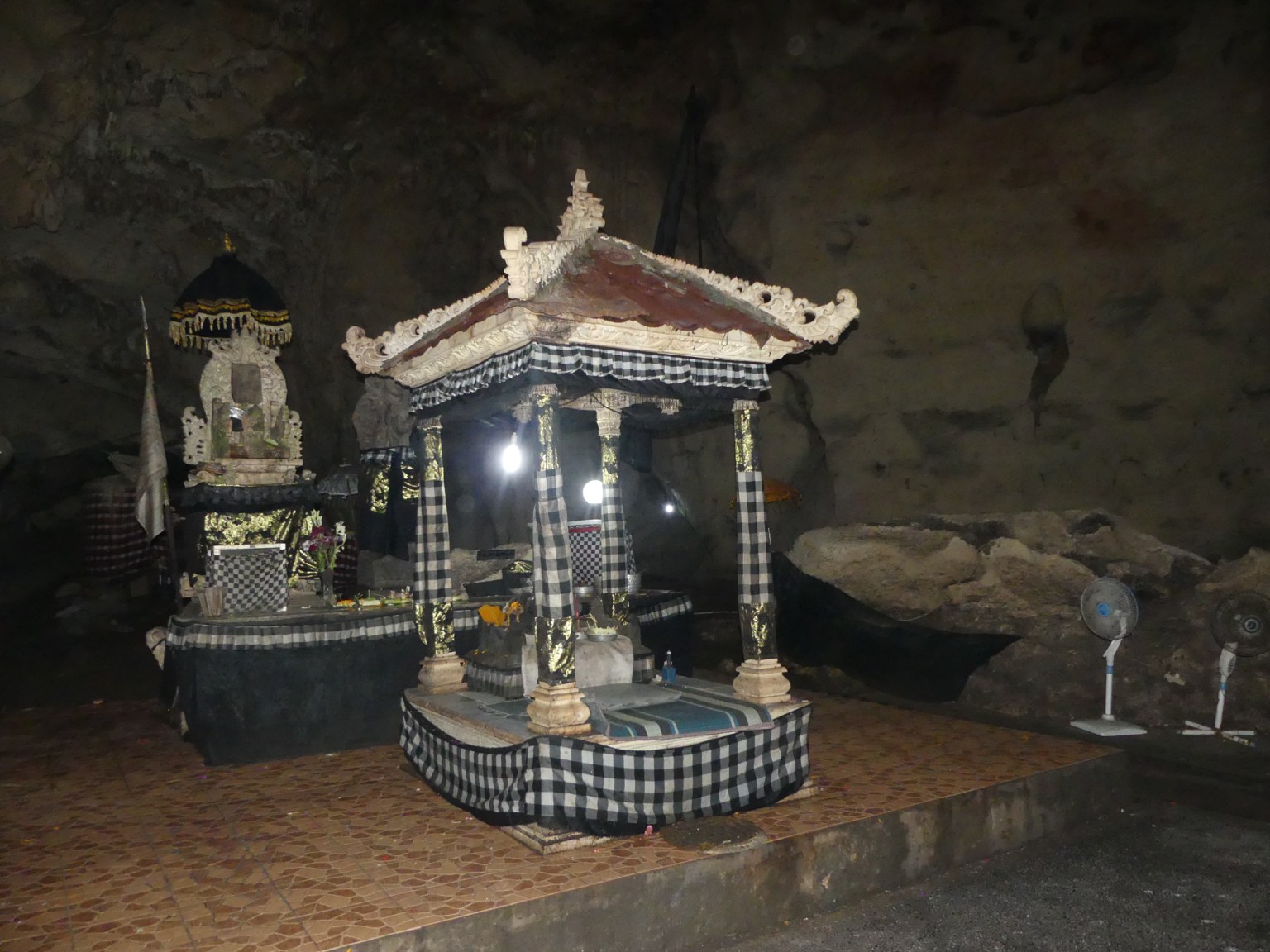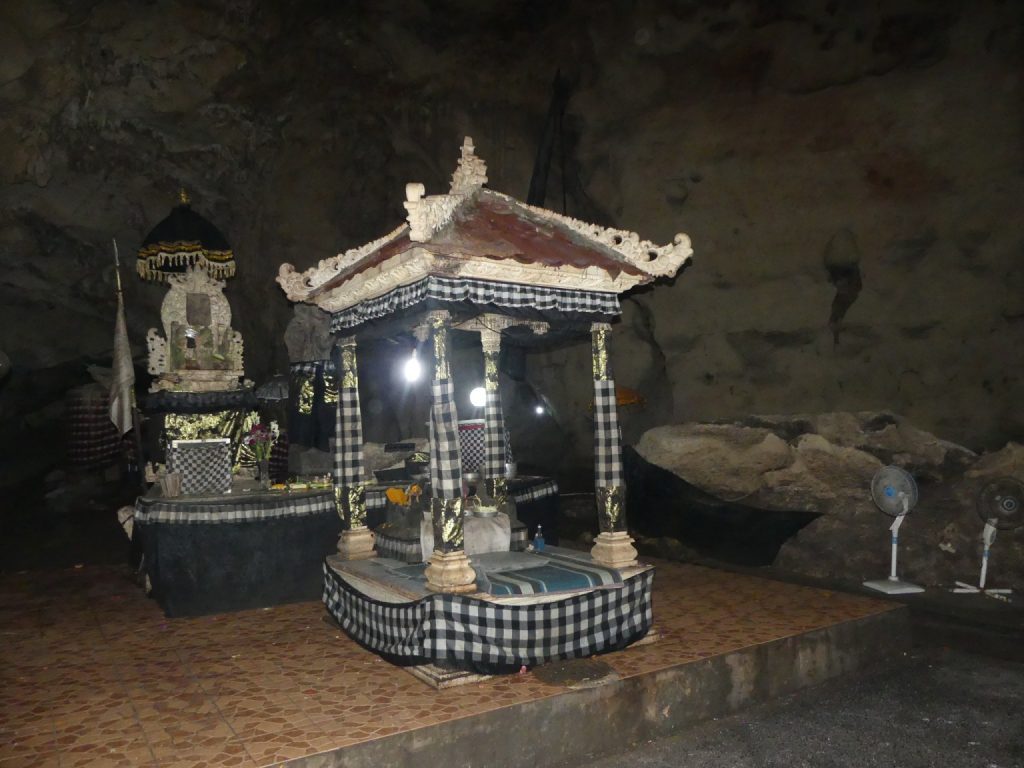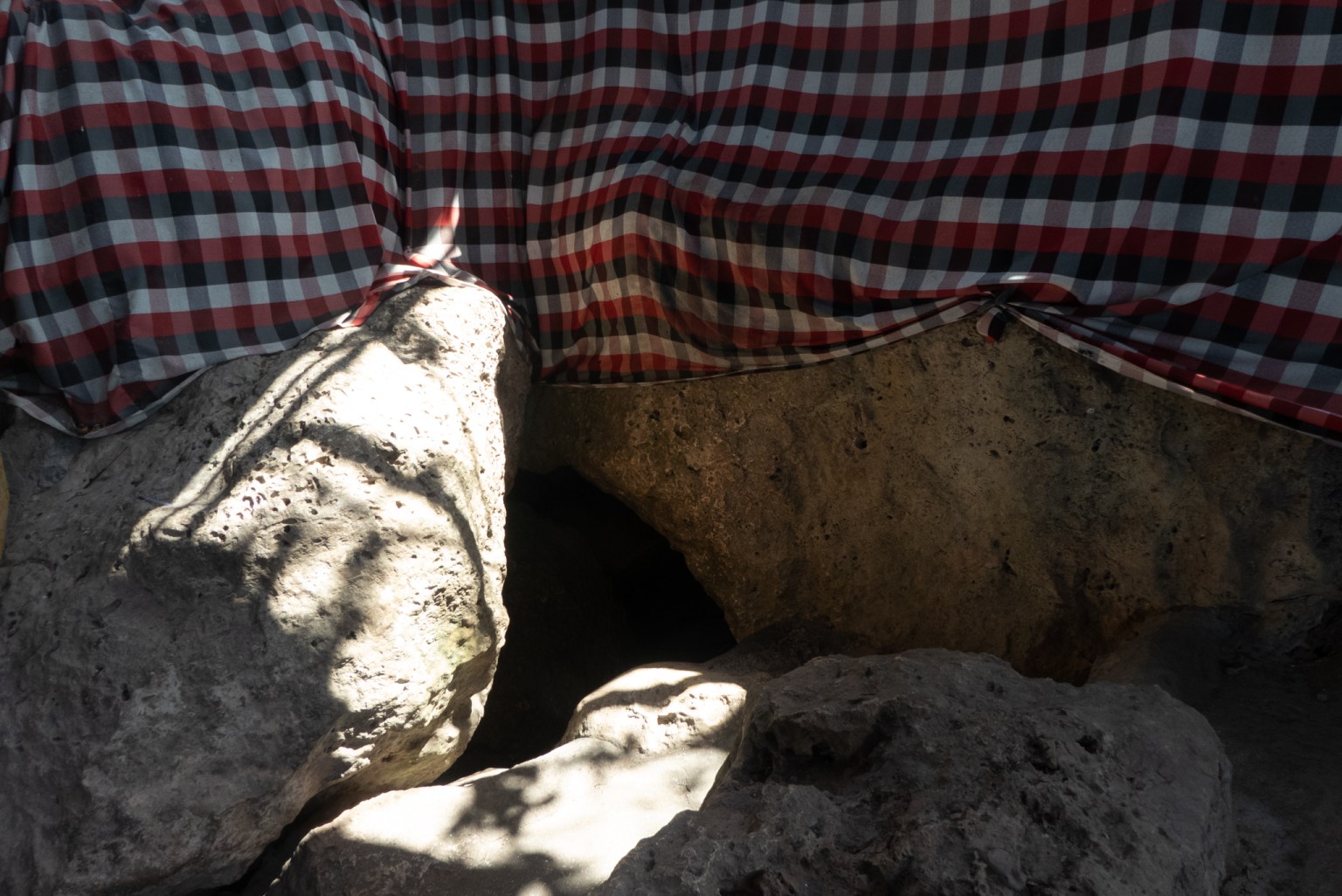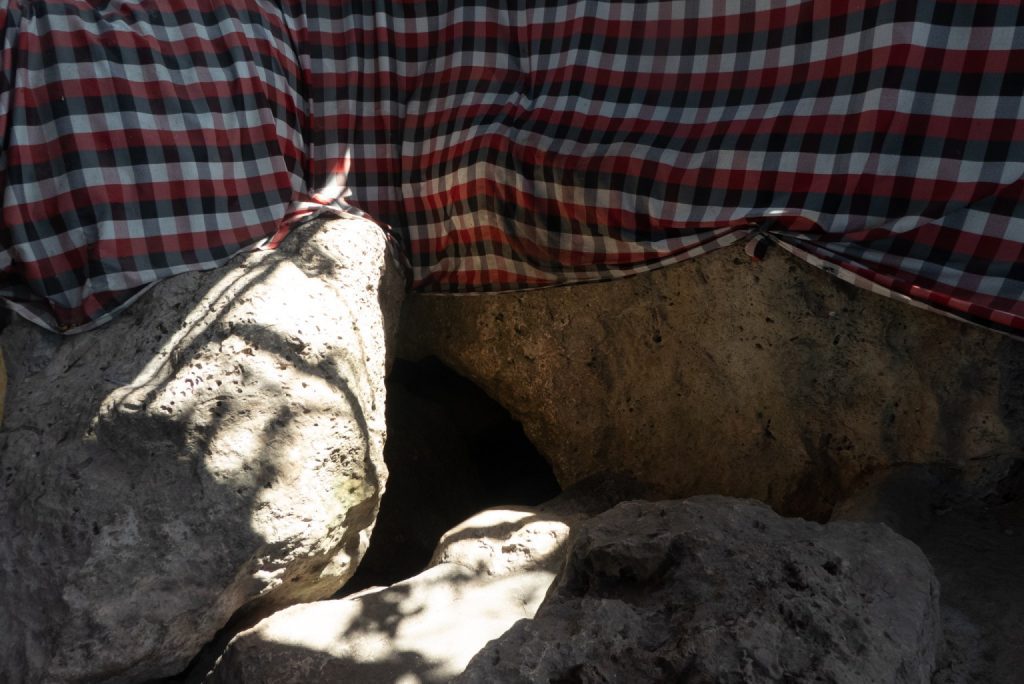 4:00 PM – BACK HOME
You should be back home by around four which sounds early but really isn't when you've been exploring since 6:00 am.
Enjoy the rest of the afternoon by the beach and catch some sunset beers. You'll probably be exhausted.
DAY 2 – RELAX AND EXPLORE
I recommend having a rest day in Nusa Penida just to take away from the stress and strain of the day-trips. This day lets you sleep in a bit or watch the sunrise at the beach if you're up for it.
This would be a good day to rent a scooter (against my own advice!) and explore some of the northern coastline of the island where the roads are more manageable. You can head east towards Tamarind Beach if you feel up for it.
Really this day is completely up to you. I highly recommend making it a lazy beach day and going on a search for the island's best restaurants and cafes. In the evening go to Penida Colada Bar, Sangabu Beach Bar, Full Moon Bungalows or Coco Penida for some live music and cocktails.
While you might be tempted to skip this day if you're short on time you should also consider that having no distinct plan can sometimes be better than checking things off a list. Nusa Penida is large and has a lot to offer. Just enjoy it while you're there.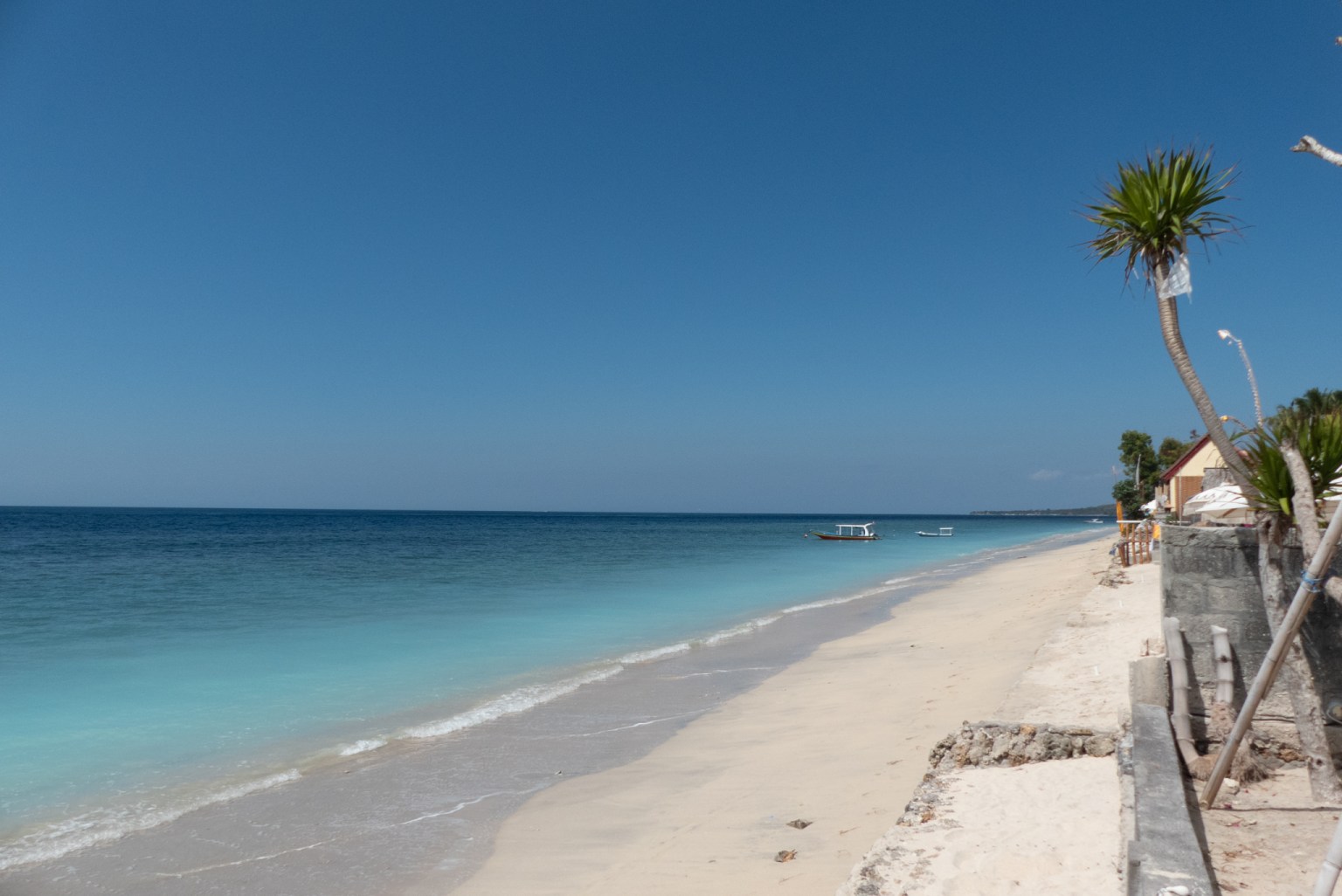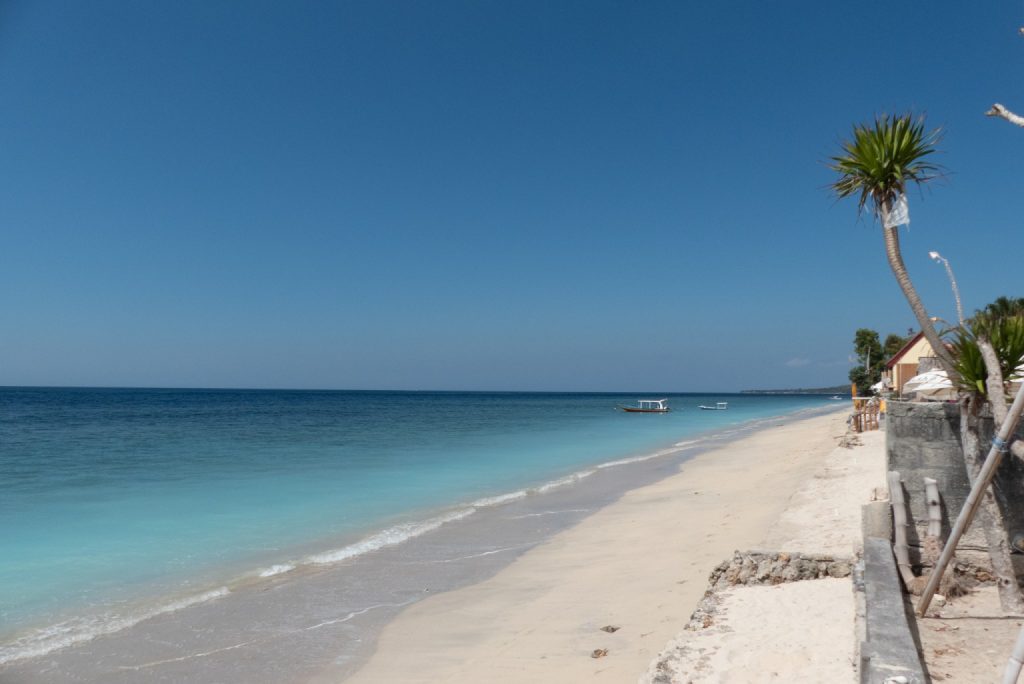 DAY 3 – WEST COAST
6:00 AM – START YOUR DAY
Again this Nusa Penida itinerary requires you to start the day early. It'll be worth it though!
Start your day at some of Nusa Penida's most famous attractions; Angel's Billabong and Broken Beach. The two are right next to each other and best to visit in the early morning. If you arrive at 7:00 am you won't have to share these gorgeous spots with more than a handful of other tourists.
Make sure to take some time to walk around and explore the area. Keep a lookout for the Manta Viewpoint and maybe you'll be lucky enough to spot a Manta Ray in the crystal clear waters below.
This is also a good spot for a quick breakfast if you want to spare the time. There are plenty of little warungs around to choose from.
These two spots can change a lot according to what the tide is like when you visit. Click the link above to read more about the dangers of Angel's Billabong and why swimming there is something you should avoid.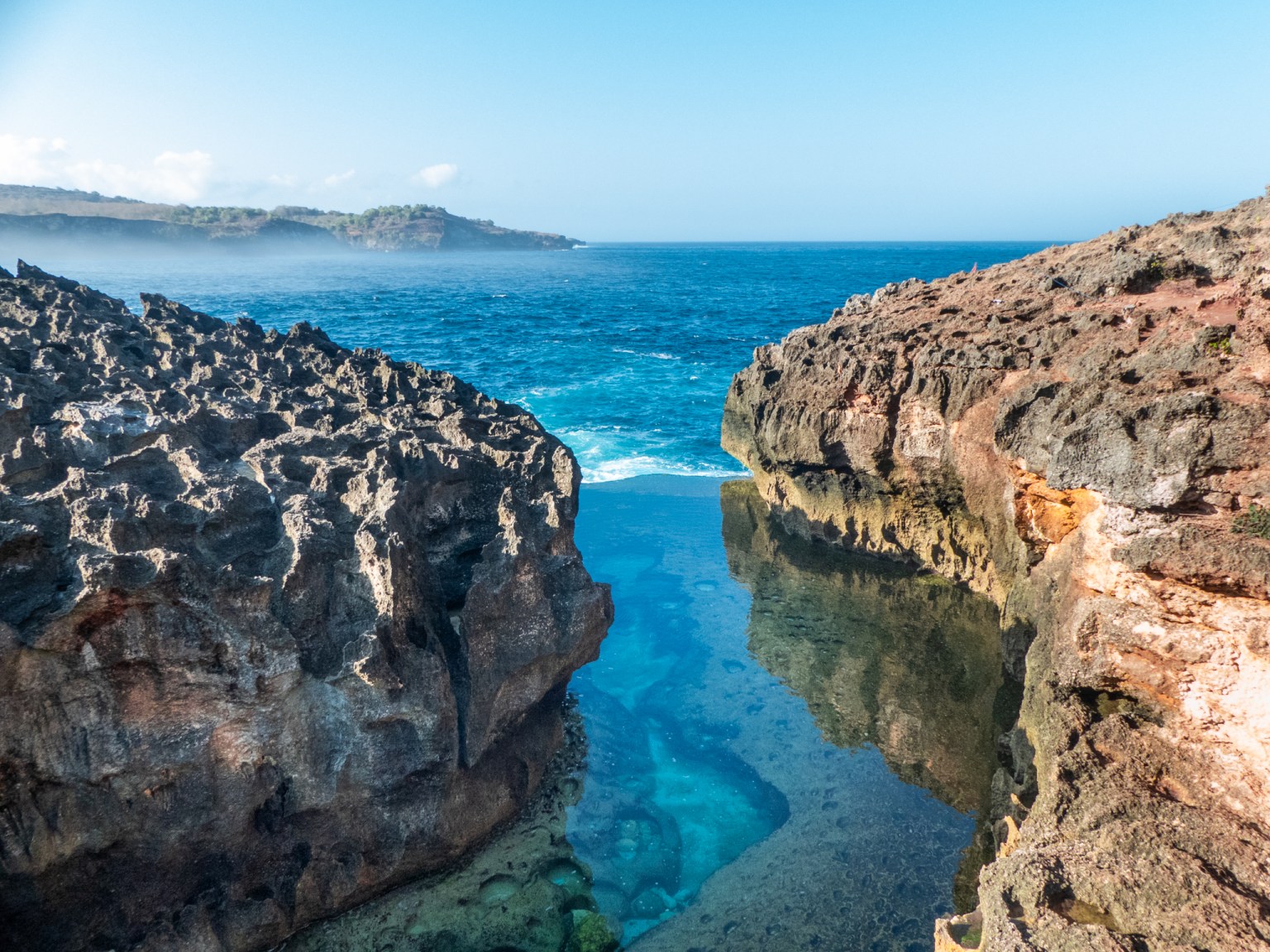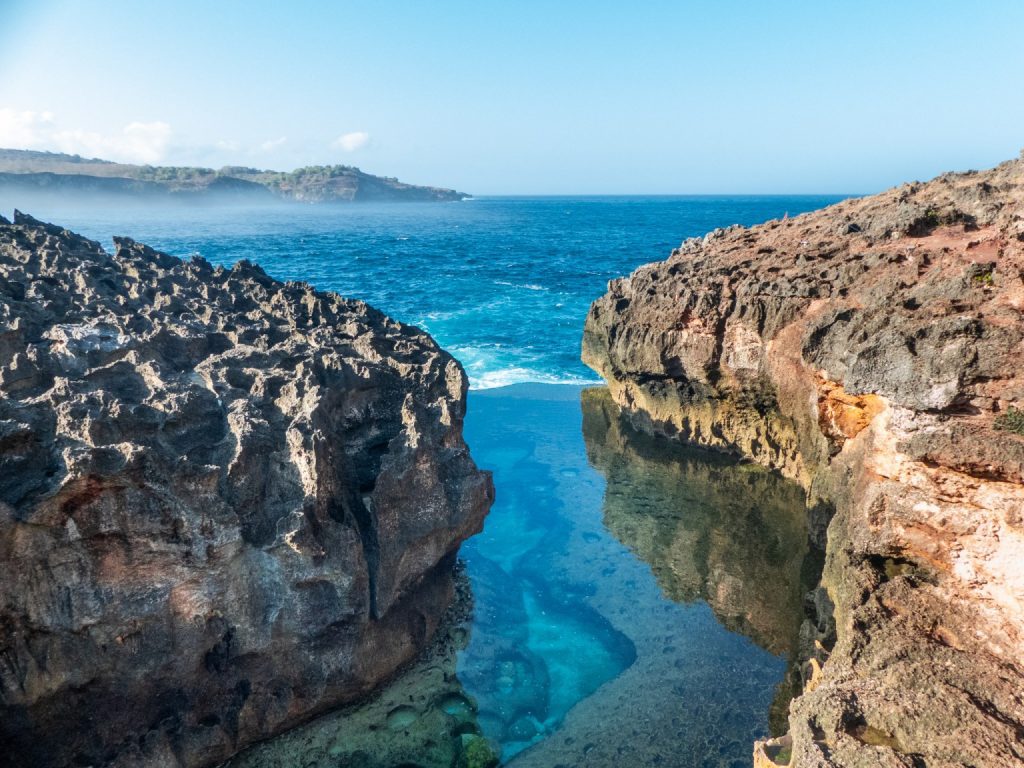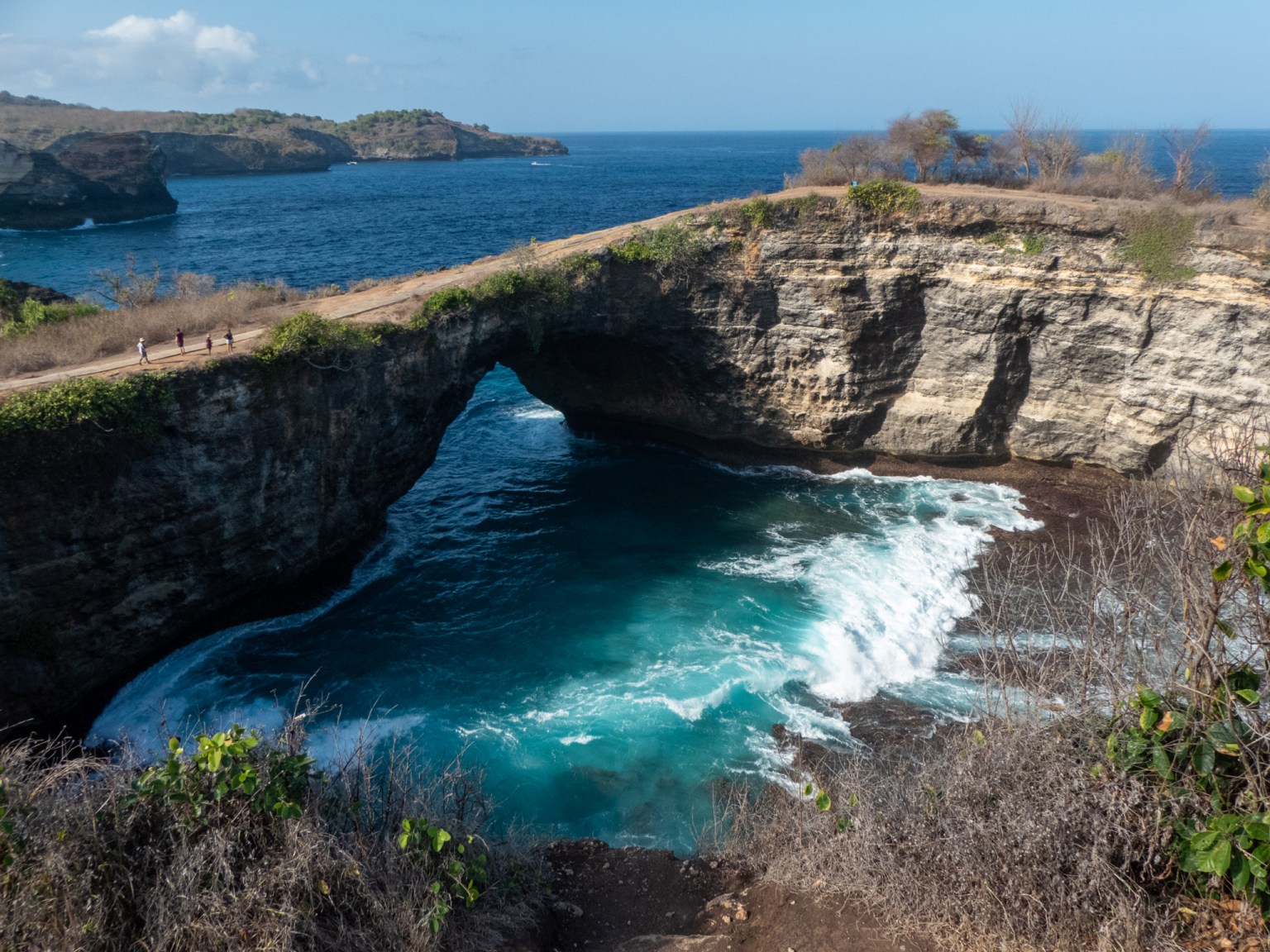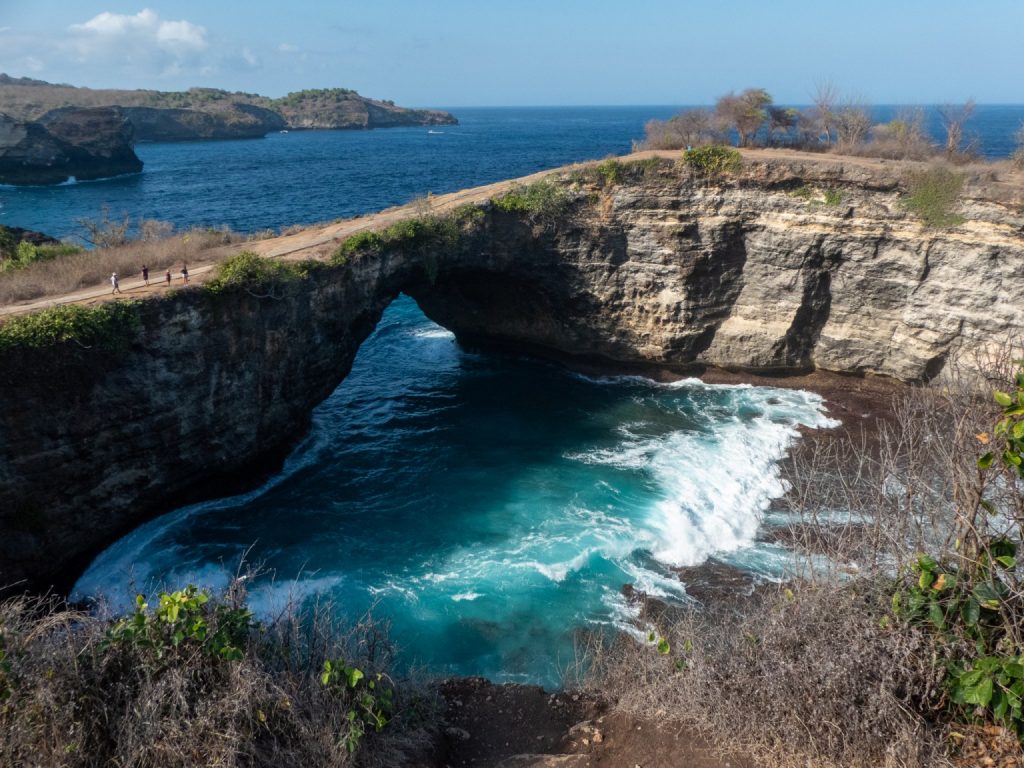 Unfortunately, Kelingking Beach is never really deserted. It doesn't matter how early you get there there will always be crowds waiting to take the perfect photo. Who can blame them? This beach is probably Nusa Penida's most stunning attraction.
If you're brave enough you can attempt the climb all the way down the 400m cliff to the beach. It's doable if you're physically fit, wearing sturdy shoes and aren't afraid of heights (or to get a little dirty). Be aware though that this climb is no joke. You'll be going straight down with only a few ropes and wooden railings to support you.
If you're having doubts then why not just go halfway where there are still manageable steps. The views are amazing!
You probably won't need as much time here if you don't choose to go down to the beach. An hour will be more than enough if you just want to take some photos from above.
Have a cold drink and enjoy the view. There's no need to rush.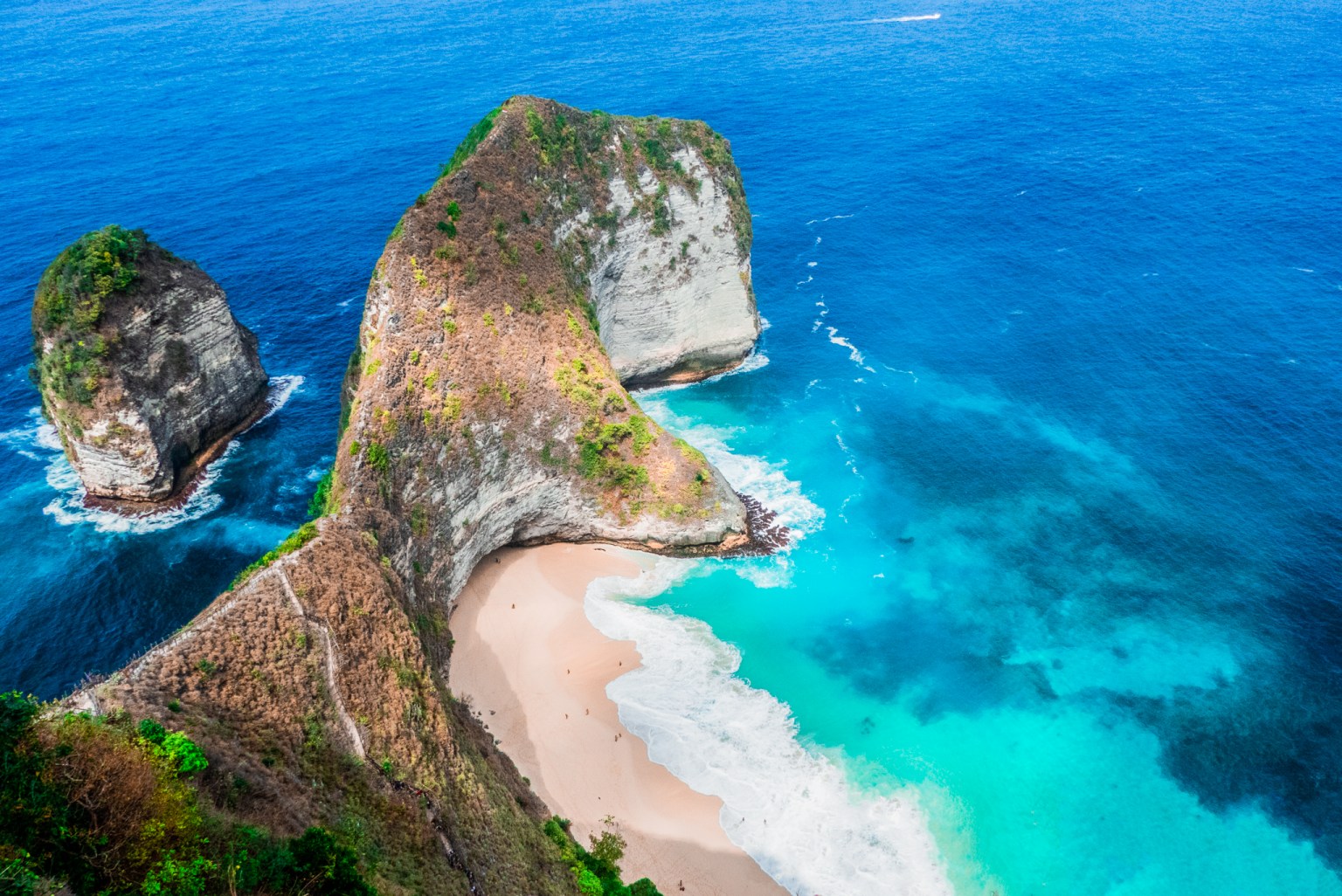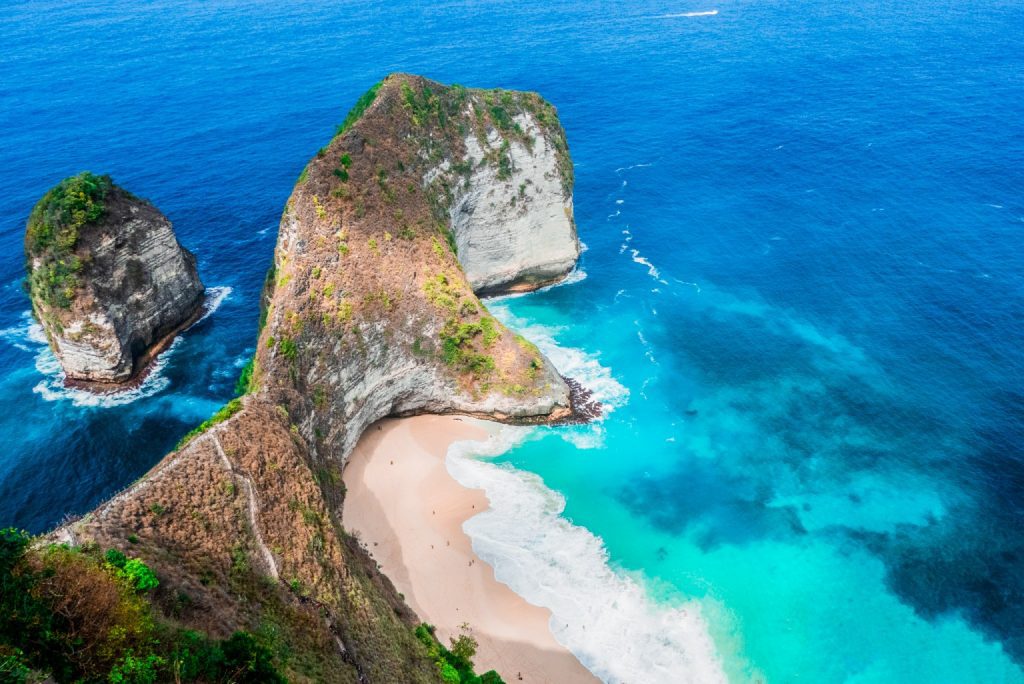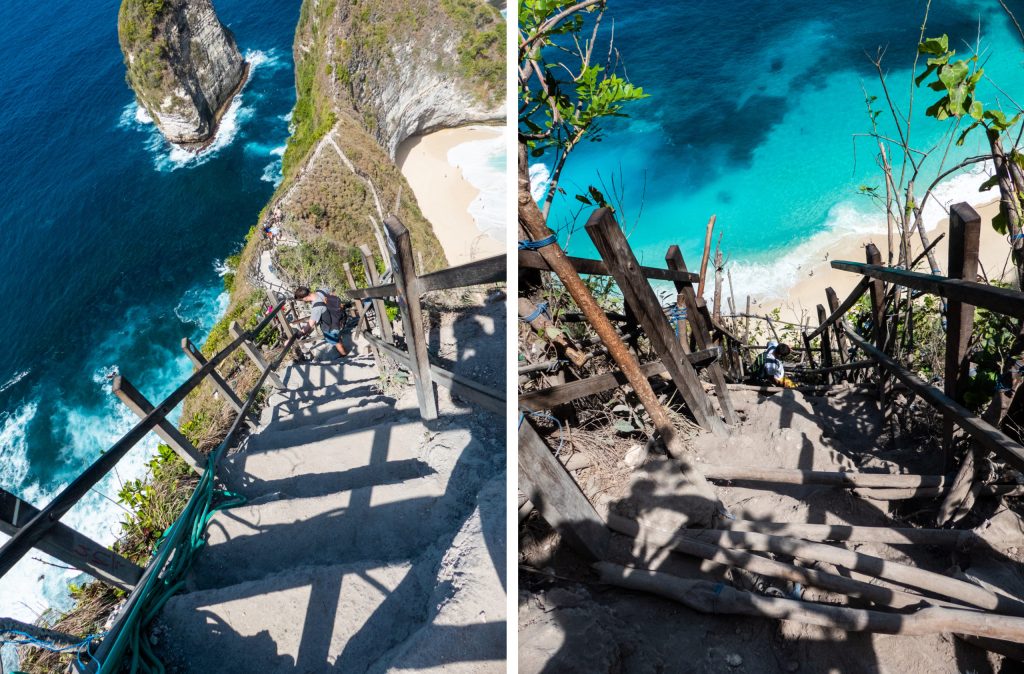 The last stop on this Nusa Penida itinerary might be one of my favourites. Although Tembeling Beach and its natural pools are hardly a secret they do tend to be spared by the vast crowds that visit Kelingking or Diamond Beach.
It takes a while to walk down to the beach but the path is even and can be done easily. It leads through a dense forest which protects you from the sun. It's a nice walk if you still have some energy left. Alternatively, you can also pay to have a motorbike take you down.
Tembeling Beach is very beautiful but the real star are the natural pools. Do some (tame) cliff diving or simply relax after a long day in these clear cool waters. Take some time to explore the little secret cave spot (click the link above for more info) and don't miss out on the actual beach.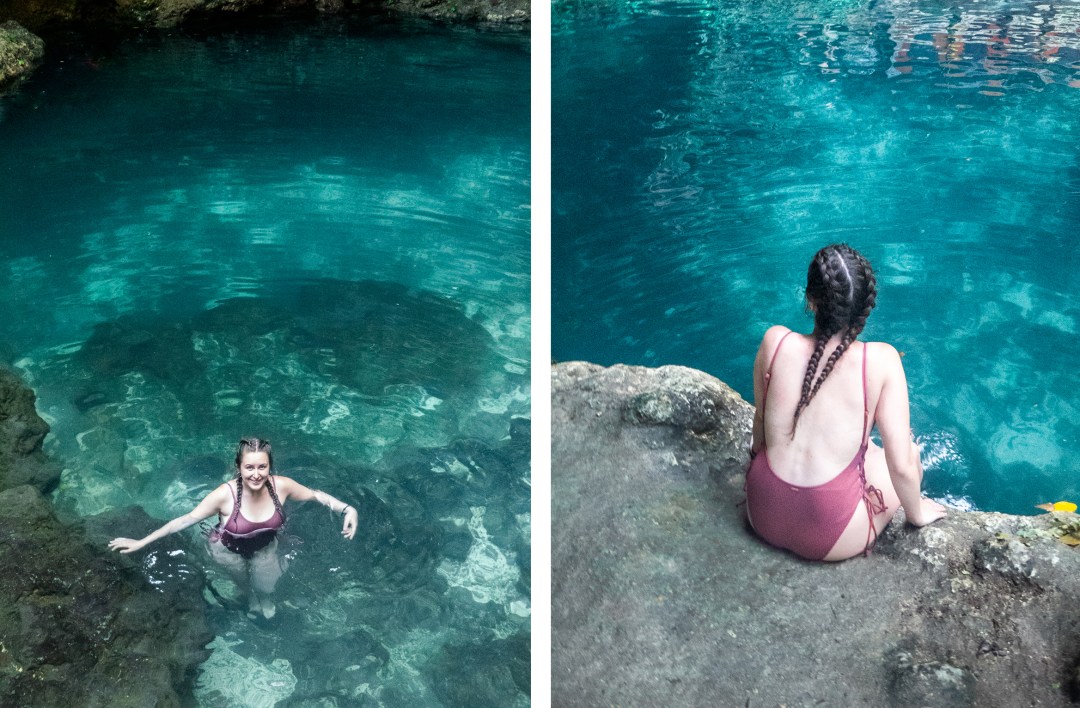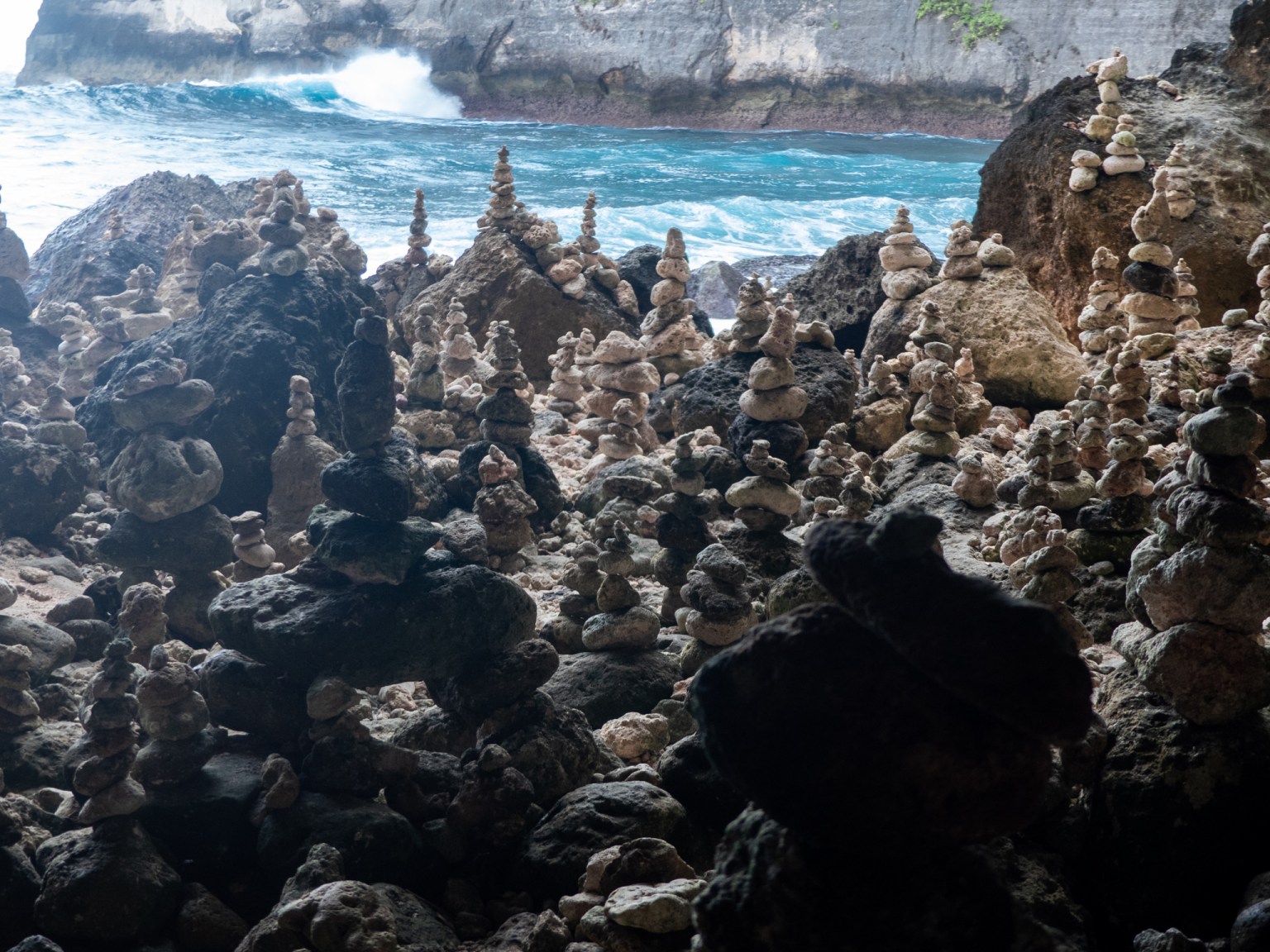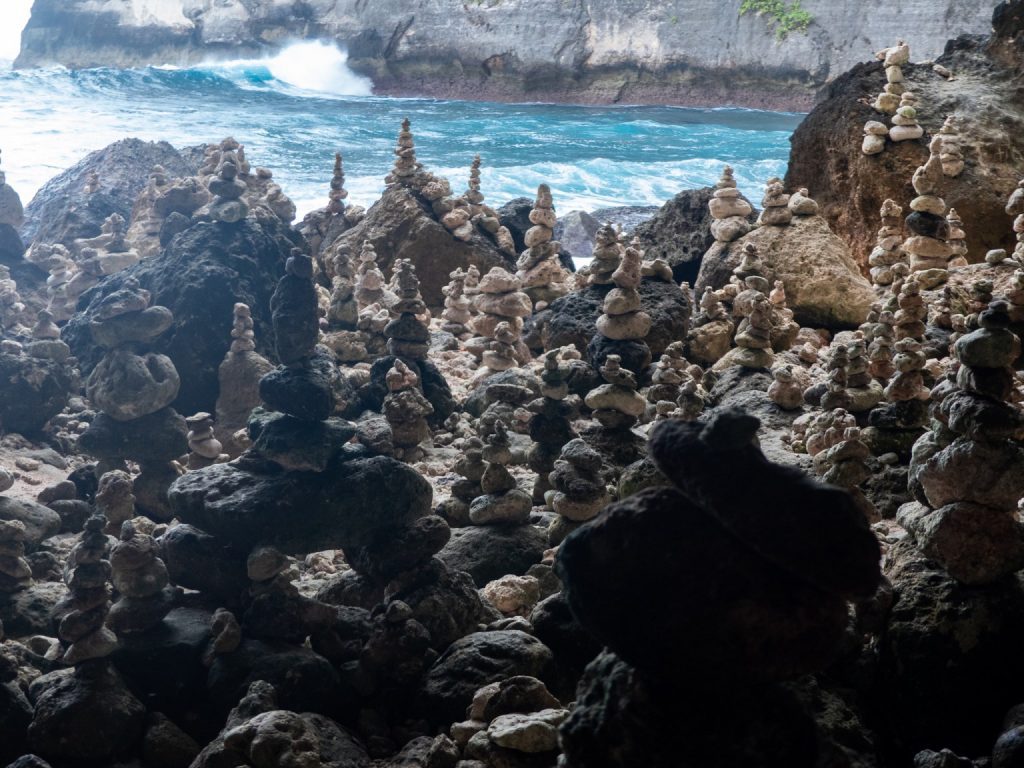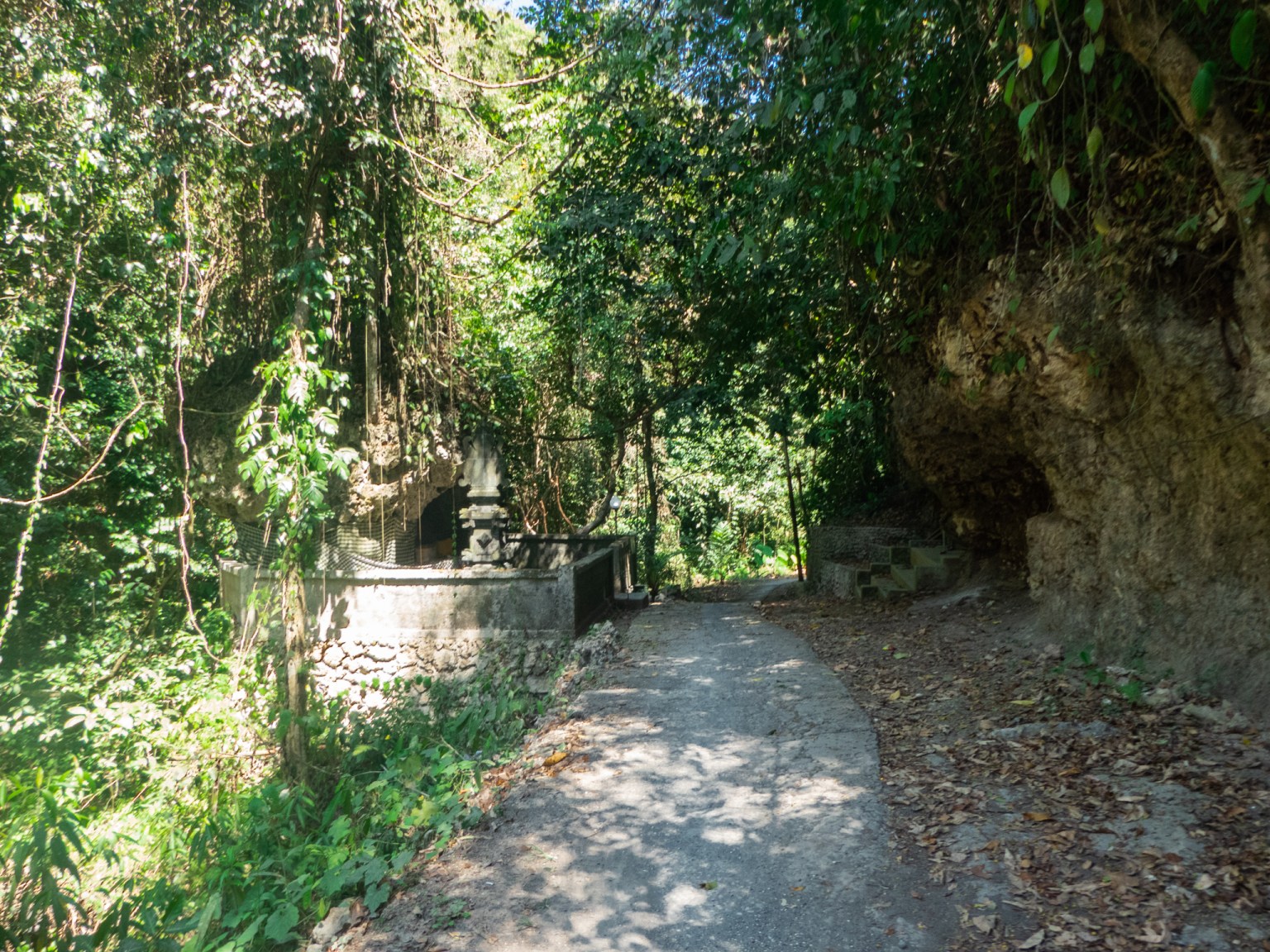 4:00 PM – BACK HOME
Again you're back at your hotel just in time to perfectly use your 10 hours with the driver. Make sure to give them a good tip.
Enjoy your last evening on this paradise island with a cold beer on the beach. Or maybe extend your stay. There's still a lot more to see.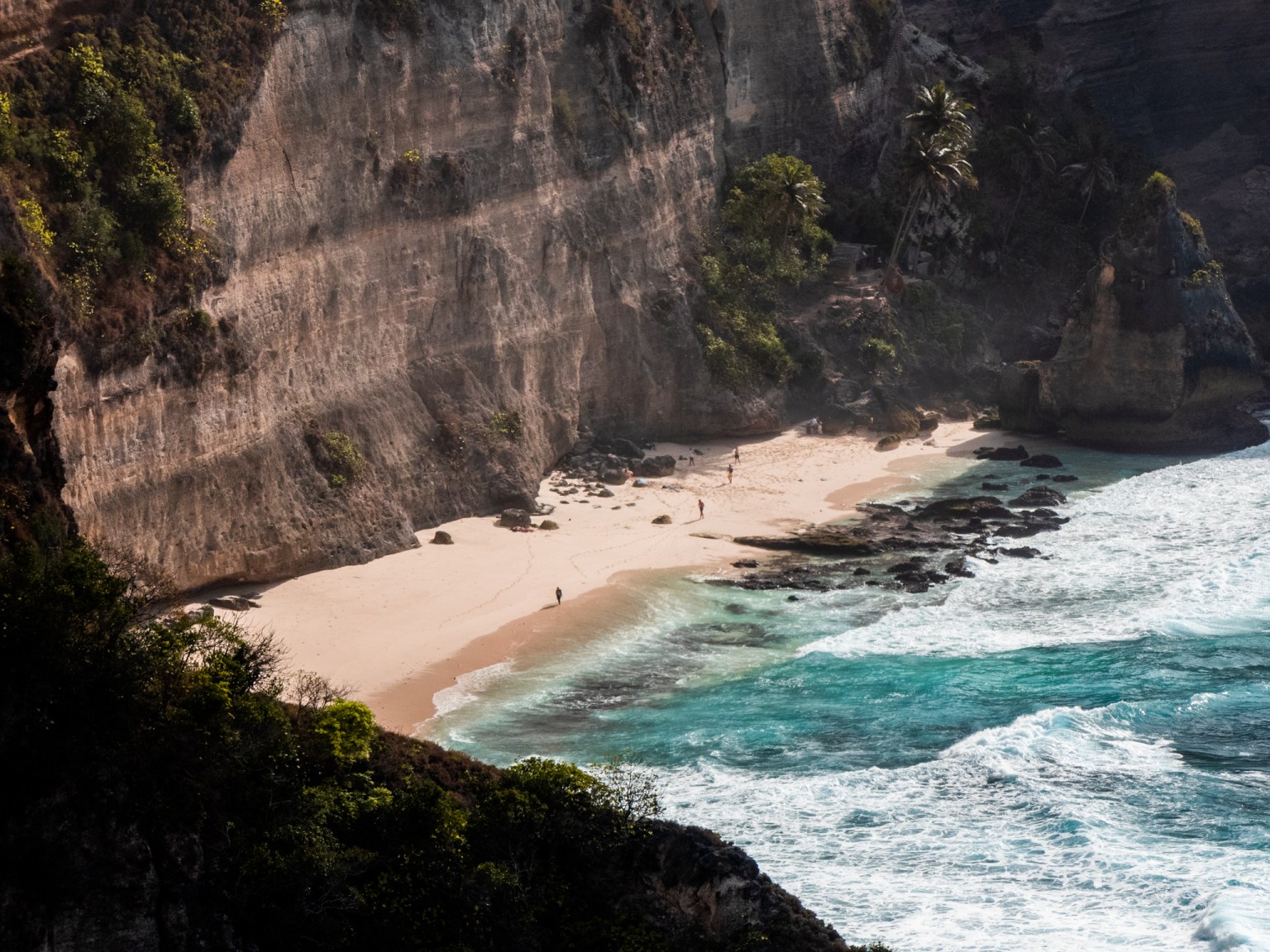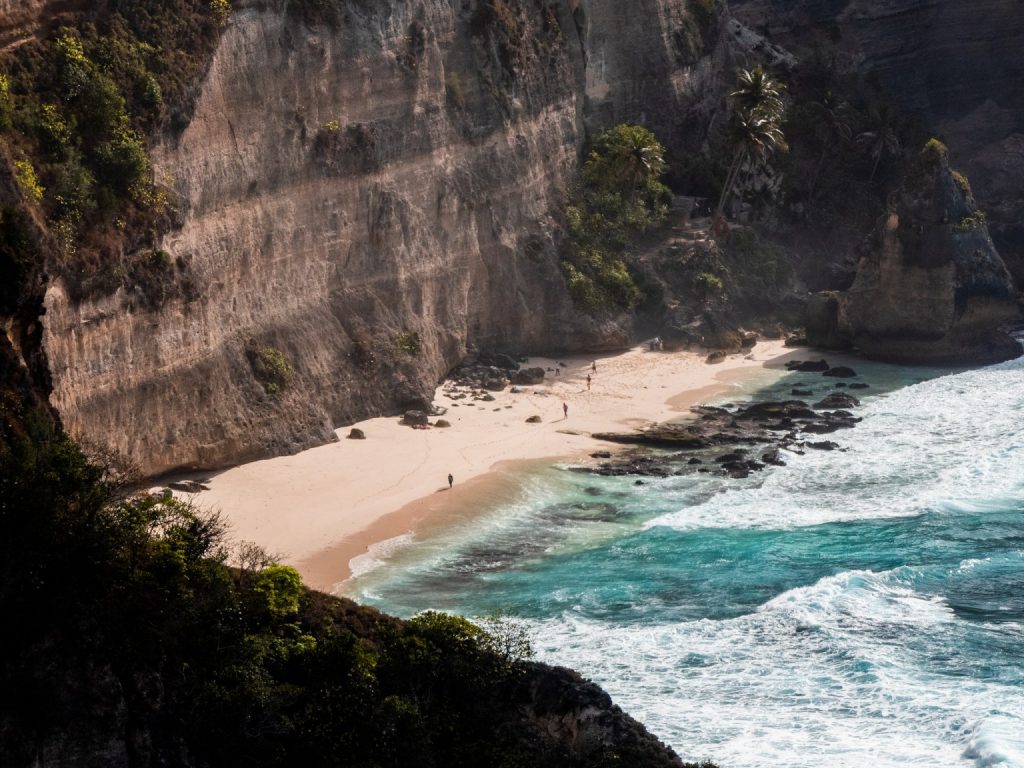 My most important travel tips and resources
Book your flights
Skyscanner is the best website for finding cheap flights since it works like a search engine so you can find the best deals across all airlines.

Book hotels and hostels
• Booking.com: Best world-wide
• Agoda: Best in South East Asia
• Hostelworld: Best for hostels

Book tours, transport and rental cars
•Viator: The best place to book tours, day trips and excursions for al budgets
•12Go: Great for ferries, trains, transfers and buses in South East Asia
•Discover Cars: Best deals for rental cars around the word

Get travel insurance
Every traveller needs travel insurance and I mean every single one. SafetyWing covers you in case of injury, illness or worse and they've got your back if your bag is stolen, flights are cancelled or in case of a natural disaster.

Pay abroad
Ask any traveller, Wise is the best choice when it comes to sending money abroad. They've always got the best exchange rates, lowest fees and their visa card is great for getting cash out or paying abroad.

Things every traveller needs:
➼ Osprey Farpoint 70 Backpack
Detachable daypack, ultra-light, durable and free repairs for life. There's a reason why so many backpackers have this bag.
➼ Packing Cubes
Packing cubes are a gamer changer, keeping your luggage organised and providing tons of extra space.
➼ Power bank
There is nothing worse than running out of battery on an overnight bus journey or a long flight. With a powerbank you can charge your eletronics on the go and make sure you're always connected.
➼ Micro-fibre towel
These lightweight towels are foldable, fast-drying and so useful when you're travelling.

➼ You can find 15 more things every traveller needs here. Some might be a bit controversial but I warned you!
Did I miss anything?
If you have any questions or feel like something is missing from this post please leave a comment below or contact me.