If you're planning a trip to Porto and have no idea where to start this is the travel guide for you. Going to a new place for the first time can be challenging and feel overwhelming. We've collected all the information we wish we would have known before going to Porto for the first time and compiled it into one handy post.
Where should you stay? How many days should you spend in Porto? And what do you need to watch out for when you visit the city? We've answered all these questions so you can make your trip to Portugal's best city absolutely perfect.
This post may contain affiliate links, which means we'll receive a commission if you purchase through our links, at no extra cost to you. This helps us keep Guide your Travel free and provide high-quality content for you. Please read the full disclaimer for more information.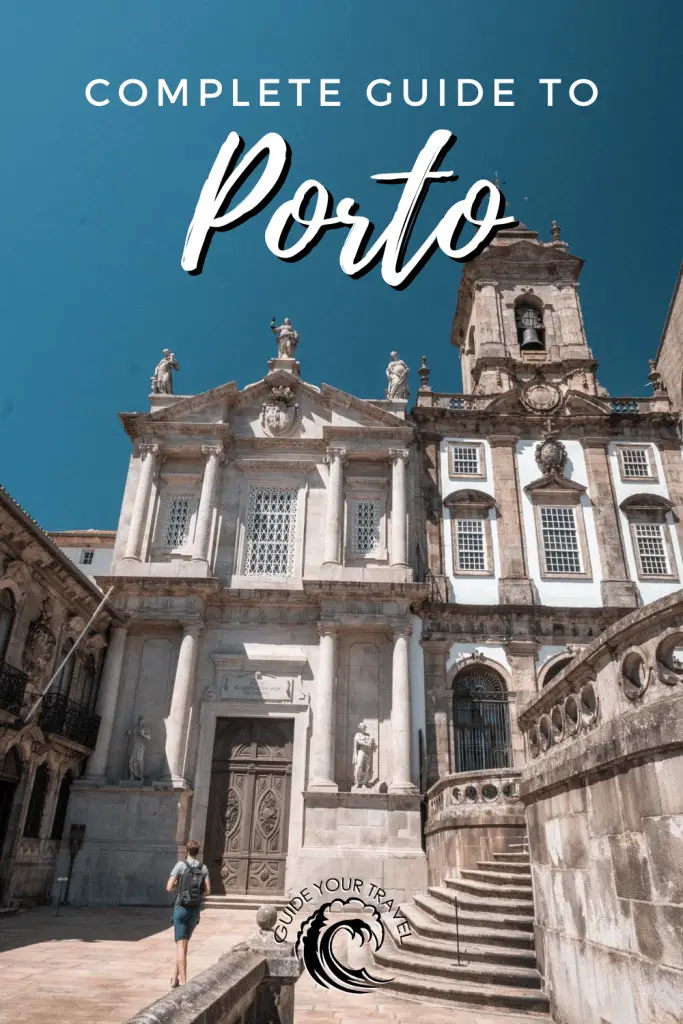 WHERE IS PORTO?
Porto is located on the West coast of the Iberian Peninsula in northern Portugal. It can be reached from Lisbon in just under 3 hours. The city sits on the banks of the Douro River which divides Porto into two distinct neighbourhoods. Just 5 kilometres from the city centre is the Atlantic coast with impressive beaches and stunning sunsets. Porto has its own airport with regular international flights.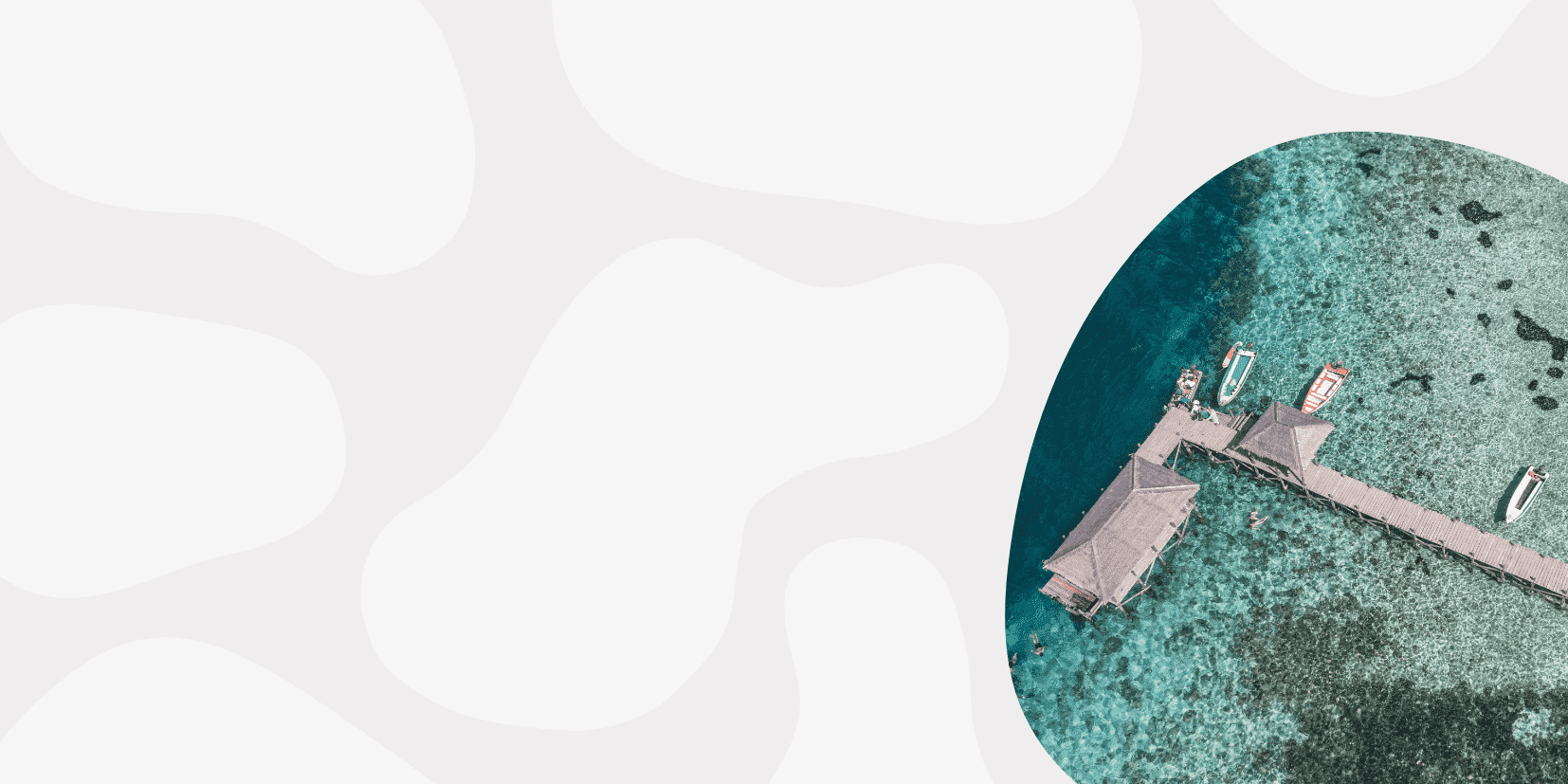 Let me save you time and effort when you're travel planning!

➼ Best travel insurance? SafetyWing
➼ Best place to find cheap flights? Skyscanner
➼ Best bank & credit card for travellers? Wise
➼ Best travel backpack? Osprey Farpoint 70
PORTO FACTS AND FIGURES
As the second-largest city in Portugal, Porto is a popular tourist location. More than 1,6 million tourists visit the city each year which makes tourism an important part of the local industry. The actual city of Porto only has a population of around 237,000 people while its metropolitan area houses more than 1,7 million.
Porto has one of Europe's oldest city centres which was declared a World Heritage Site by UNESCO in 1996. The city gives its name to the famous Port wine which is what Porto is primarily known for. Historians date the origins of Porto back to around 300 BC. Ruins from that time have been discovered in the area.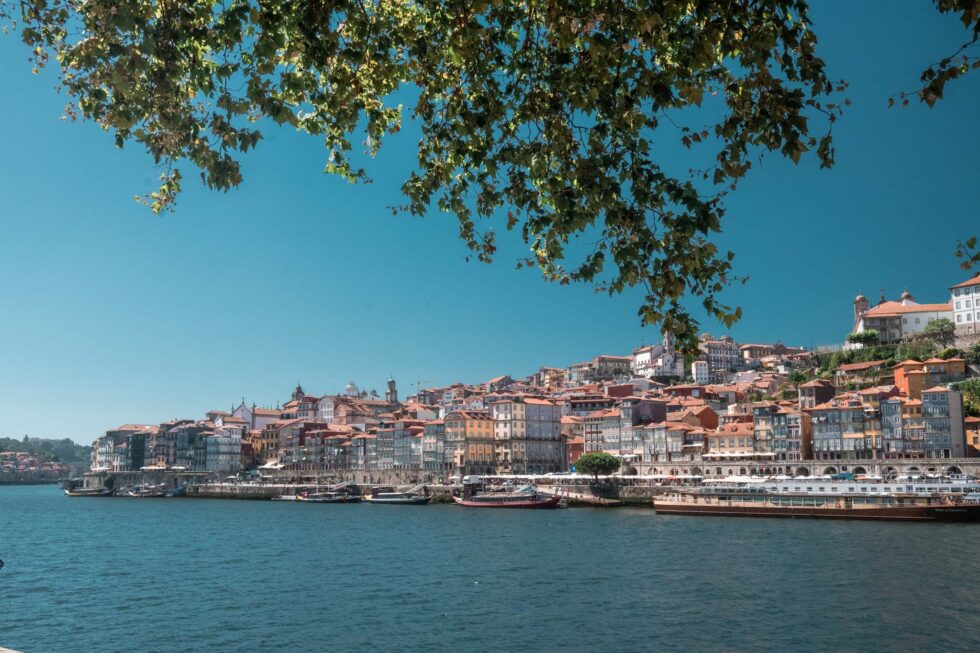 WHAT IS PORTO KNOWN FOR?
Porto is known primarily for its famous Port wine which you can find all over the city. Definitely take some time to do at least one Port wine tasting while you are there to get the true Porto experience. The city also prides itself in making some of the best Pastel de Natas around Portugal. These little custard pastries are served with a sprinkle of cinnamon and an absolute must-try.
Porto's most famous landmark is the Dom Luís I Bridge which connects the two riverbanks. Then, of course, there is the Douro River and the famous riverfront which might just be Porto's most photographed spot.
Are you renting a car for your ultimate Portugal road trip? Discover Cars has the best deals and last minute offers. Have a look at their rental car offers for Portugal here.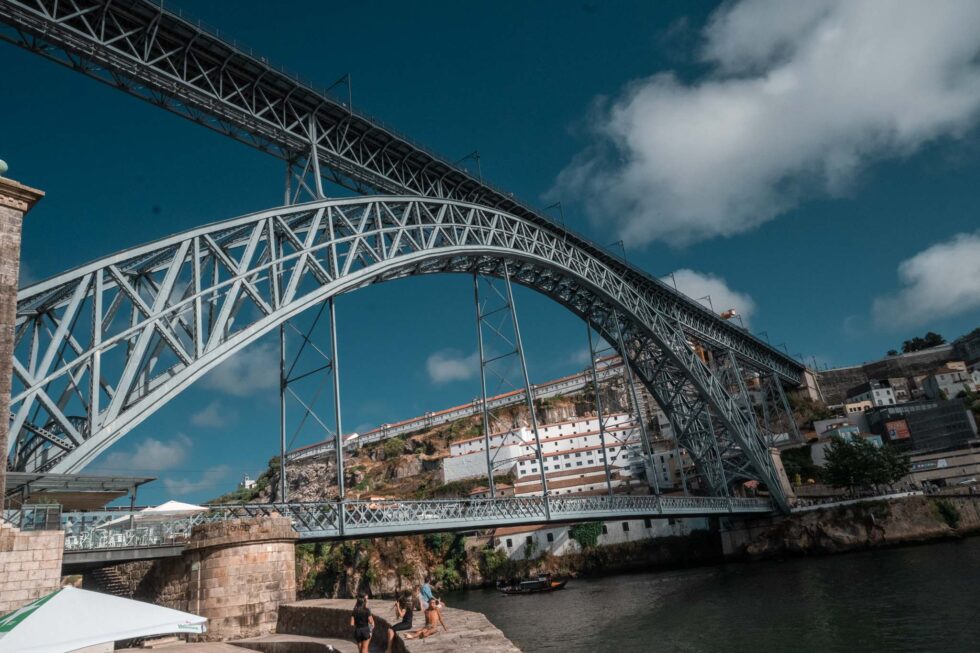 PORTO TRAVEL GUIDE: THINGS TO KNOW BEFORE YOU GO
The main spoken language in Porto is obviously Portuguese. As a tourist, it might seem daunting to visit a country if you are unfamiliar with the language. Luckily, the majority of people in Portugal speak English, especially those involved in the tourism industry. Even if you speak no Portuguese at all you will have no trouble communicating.
As always, we at Guide your Travel recommend learning at least a few words of the local language before you visit a new city like Porto. It won't take long but you'll be glad if you can at least say basic things like "thank you" and "hello".
Like the majority of Europe Portugal uses the Euro as a currency. You can easily get cash from ATMs or banks around the city or pay by card in larger stores or restaurants.
Electrical devices use a Europlug (Type C) in Portugal. If you're coming from another country make sure you purchase an adapter.
We highly recommend purchasing a local SIM card while you are in Porto. That way you can easily navigate around the city and adjust your travel plans spontaneously. You can buy SIM cards from any convenience store or some supermarkets. If you already have a European SIM card you will not have to pay extra for roaming costs and can just continue to use your own SIM card in Portugal. Check out our article about one of Europe's best travel SIM cards here.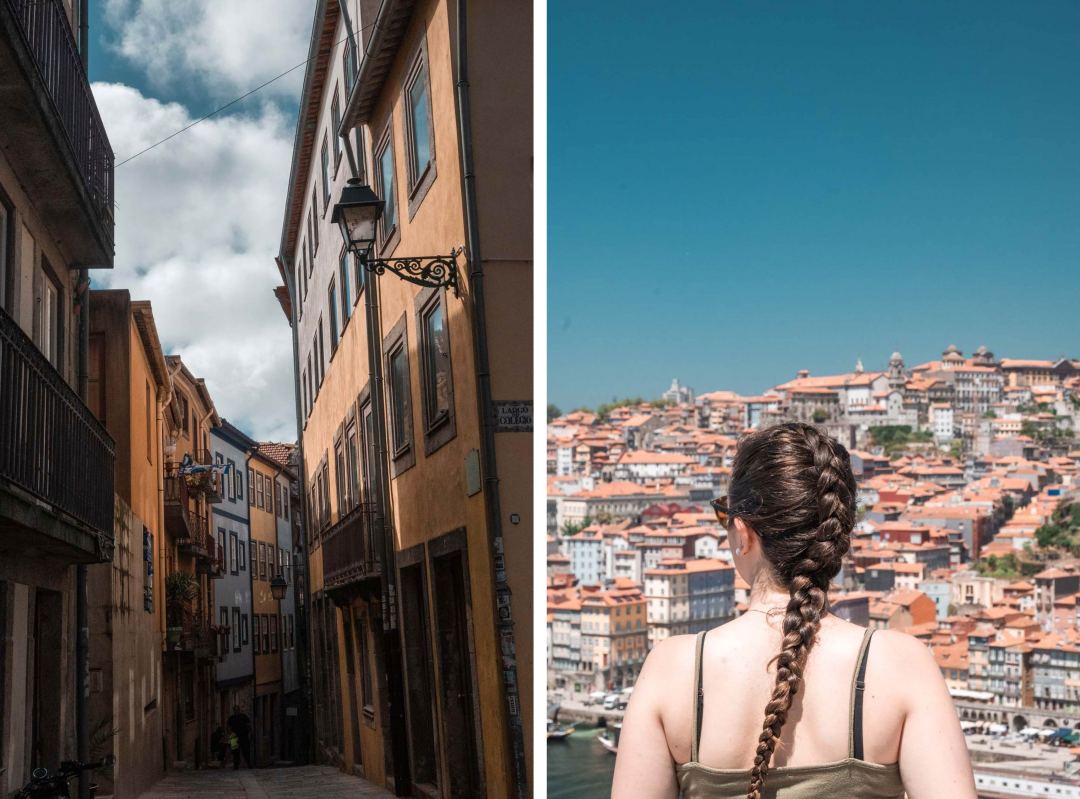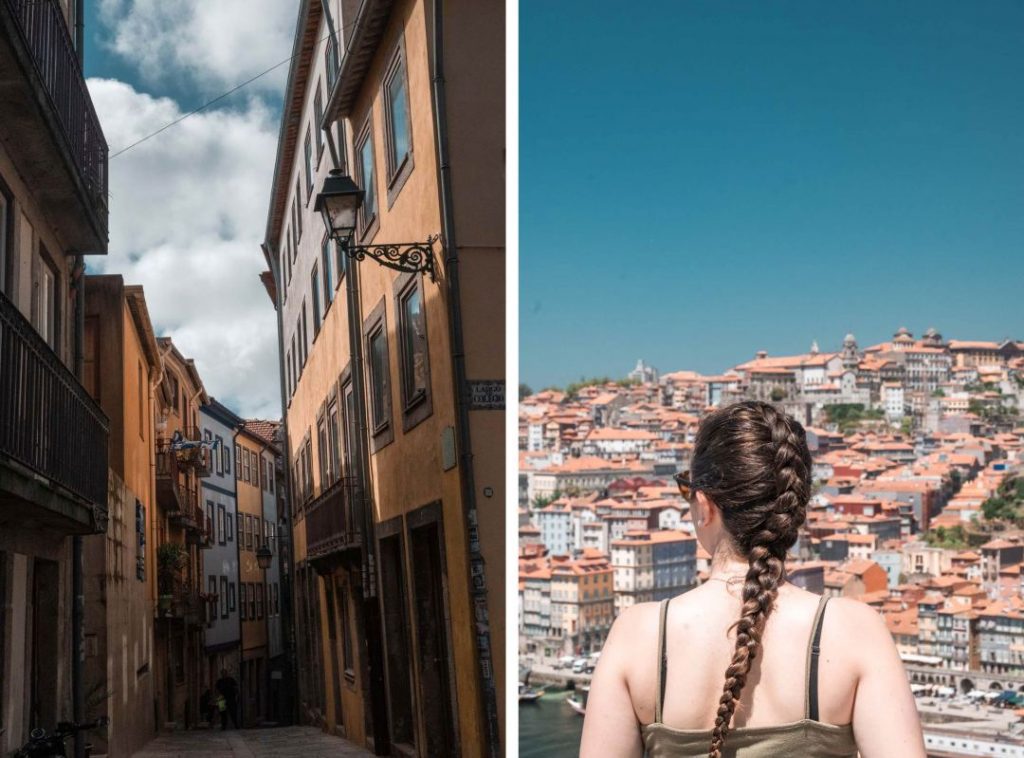 HOW LONG SHOULD YOU SPEND IN PORTO?
There is no shortage of things to do in Porto. You can easily spend a week here without running out of activities. If you're a bit shorter on time I'd recommend at least three full days to see the most important sights. If you're not a fan of packed itineraries definitely extend your trip to four or five days to really get to know the city.


IS PORTO GOOD FOR A DAY TRIP?
I'd highly recommend spending more time in Porto and staying at least a few days. If you're very short on time a day trip will have to do. In that case, make sure you arrive early in the morning to avoid the crowds. Also, be aware that parking in the city centre is very limited and expensive. Plan your day carefully so you don't end up wasting time and money.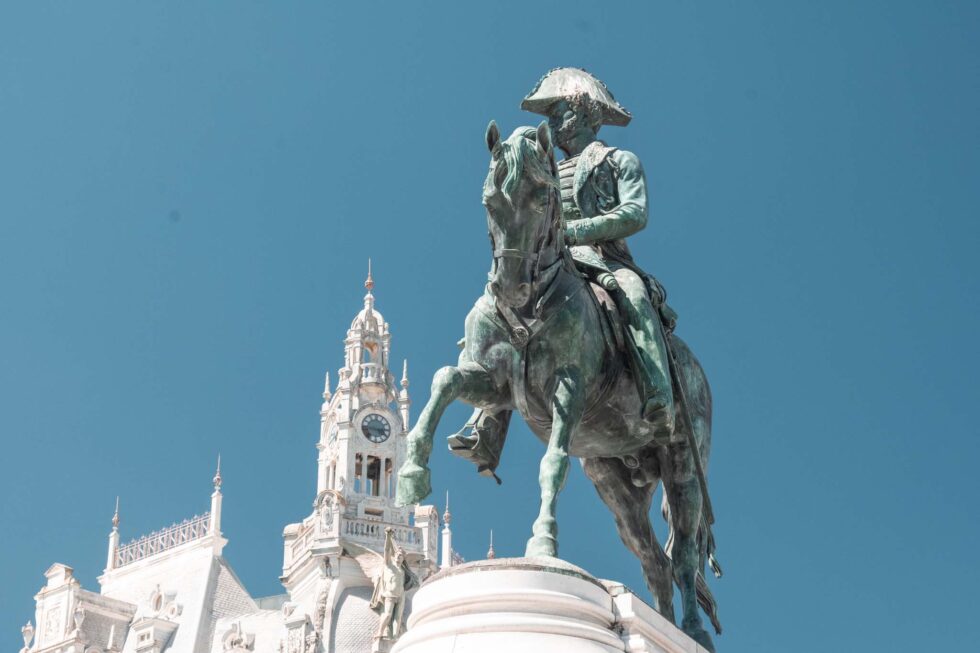 WHEN IS THE BEST TIME TO VISIT PORTO?
You'll want to visit Porto in the summer when the weather is warm and dry. While the winter months (November – February) will be far less crowded you'll have to deal with potentially bad weather conditions such as rain and the cold.
Porto is the hottest during July and August. This is the main tourist season and the city will be packed with visitors. Accommodation prices will be at their all-time-high. You're almost guaranteed to have good weather during this time though so definitely consider it.
You'll also have a high probability of good weather during the shoulder season of May, June and September. During this time you'll have fewer tourists and accommodation prices might be slightly cheaper.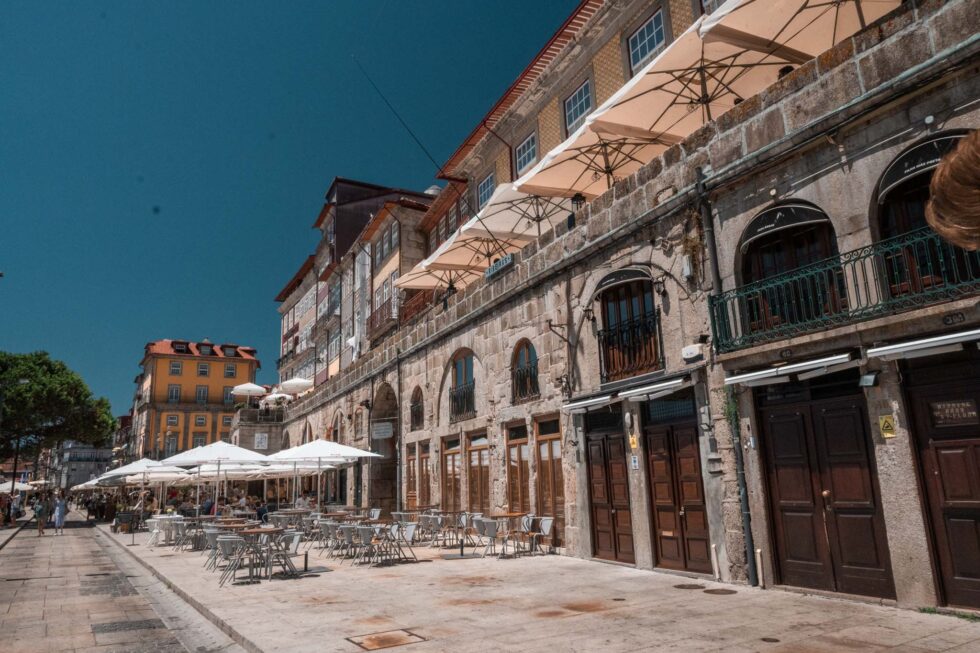 TRAVEL GUIDE: THINGS TO DO AND SEE IN PORTO
Porto is a city built by the river known for its historic buildings. Many of the things you can do and see in Porto are churches or other meaningful architectural locations. Of course, you cannot miss out on trying the famous Port wine that originates from Porto. Wine tastings are offered all around the city, although mainly concentrated on Porto's Port wine district of Vila Nova de Gaia.
Like any European city, you'll find a good selection of museums as well as great nightlife in Porto. Don't miss out on the famous Dom Luís I Bridge and ride the cablecar for stunning views of the city.
Planning your itinerary for Porto and no idea where to start? Check out our list of 37 things to do in Porto here.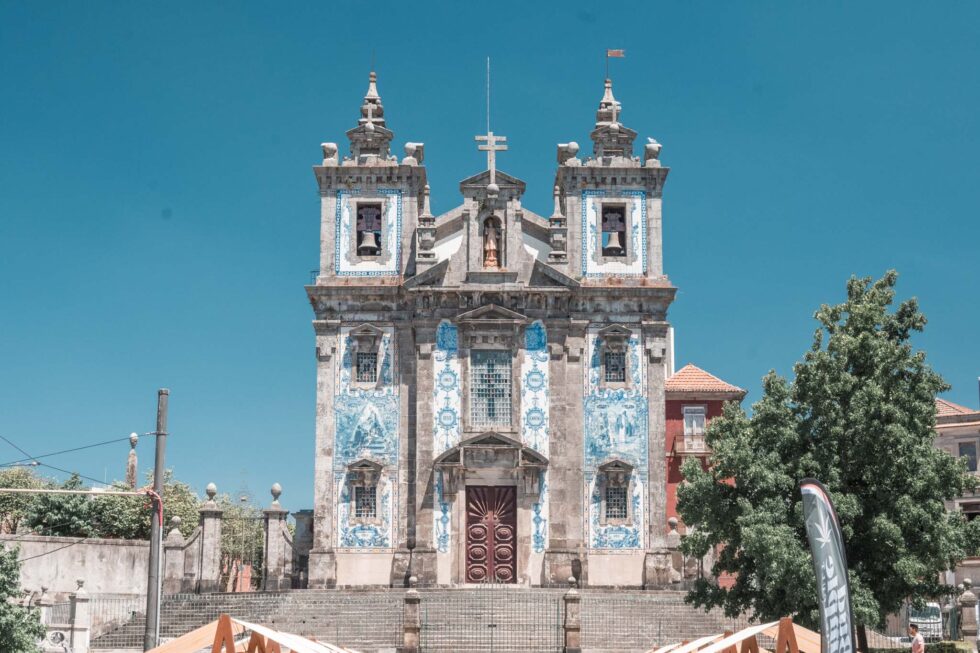 WHERE SHOULD YOU STAY IN PORTO?
Porto is divided by the river Duoro that separates the city into two halves. When choosing accommodation you need to decide which riverside you want to stay on. On one hand, you have Villa Nova de Gaia which is the port wine side of the city. Here you have the best selection of wineries and little restaurants. This is also the side where the famous Porto cablecar departs. From Villa Nova de Gaia you have the best view of the city on the other side of the river. It's the perfect place for sunsets.
Ribeira is situated on the opposite side of the Duoro. This is where the majority of Porto's tourist attractions are located as well as the nightlife district. While the view onto the other side of the river is not quite as spectacular as from Villa Nova de Gaia you'll be much closer to everything if you decide to stay in Ribeira. You'll end up having to walk less and being able to see more things in one day.
Both riversides are a great choice for your accommodation in Porto. If you pick somewhere to stay close to the Dom Luís I Bridge you can't really go wrong. Most attractions are within walking distance of the bridge so this location will be great. I am also a fan of staying close by the river just because you'll be spending a lot of time there as it is one of the most beautiful parts of Porto. The close to the river and the bridge the better!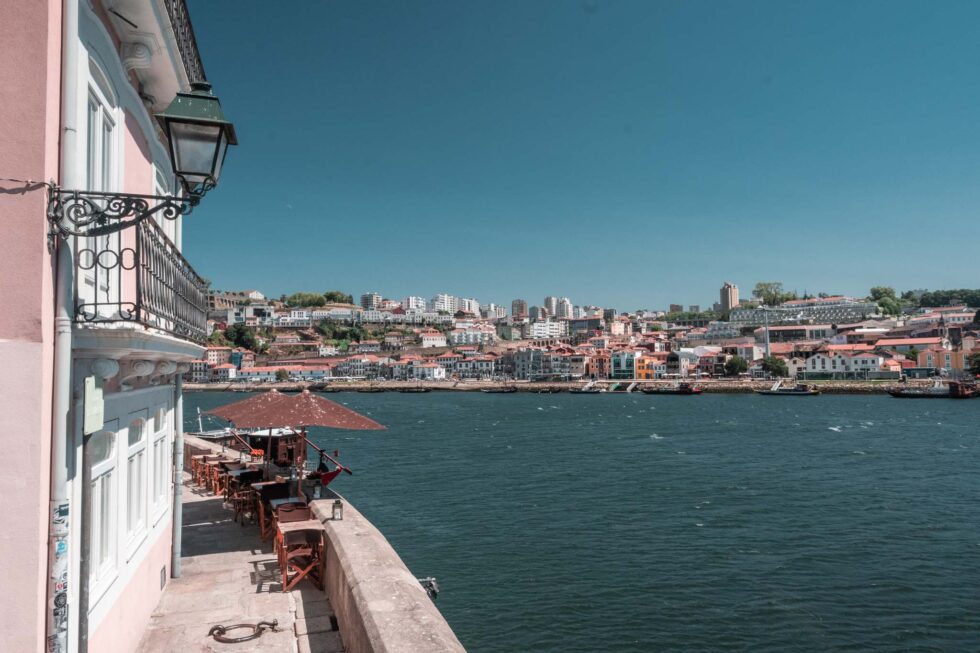 IS AN AIRBNB OR A HOTEL BETTER FOR PORTO?
Porto has an amazing selection of Airbnb apartments. If you value a more "local" and authentic experience I'd highly recommend staying in an Airbnb as opposed to a hotel. You'll find apartments in all price categories all over the city. As expected the ones close to the river will be more pricey. Always book in advance so you can get the best deals.
However, in a tourist city like Porto private apartments can be a bit of a hit or miss. Especially if you are choosing budget accommodation options you might end up disappointed by what you paid for. In that case, I'd recommend looking for a hotel or hostel which will give you a bit more security than a private rental will.
Top tip: Always compare prices for hotels. We at Guide your Travel prefer Booking.com, Agoda or Hostelworld for finding the best deals.
HOW TO GET AROUND PORTO
The good news is that most of Porto's attractions are quite close together and can be combined easily. You do not need to have a car to see the important sights in Porto. If you are able to I'd highly recommend exploring Porto on foot. The city has so many little alleyways and hidden treasures that you'll get a lot more out of walking than simply taking a bus or taxi everywhere. Of course, you need to keep in mind that this city is built on a hill so some of the streets are quite steep.
Porto also has a decent public transport system. Keep an eye out for buses and trams that will help you avoid those hills and get you around much faster. Of course, don't miss out on the historic trams that let you explore the city in style.
Lastly, you can get around Porto via taxi, although this is our least favourite method. There is no real need to as the city is so condensed. If you do want to go somewhere by car I would recommend choosing a ridesharing service like Uber. That way you can avoid the notorious taxi scams and falling victim to tourist traps.
However, if you're planing a road trip through Portugal anyway, check out discovercars.com for the best car rental deals.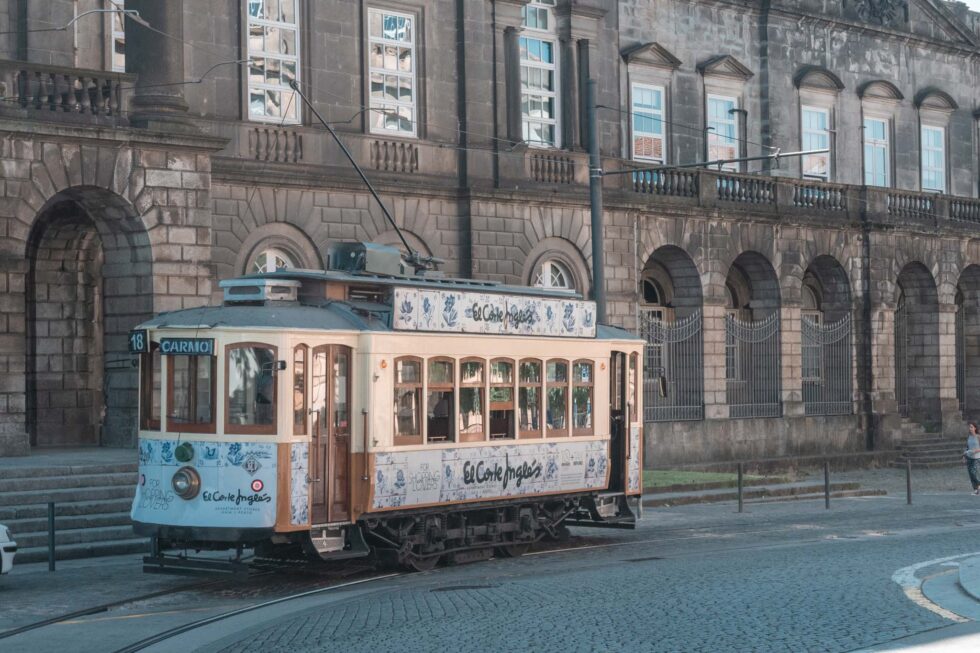 WHAT TO WATCH OUT FOR WHEN YOU'RE VISITING PORTO
Unfortunately, Porto is a tourist favourite which means you'll most likely come across at least one tourist scam. To help you avoid losing money or falling victim to a scheme we came up with a separate post of the 8 most common tourist scams in Porto. While some are quite common in European cities you'll be surprised by others which are unique to Porto. Definitely a must-read before you go. You'll be glad that you came prepared and know what to look out for.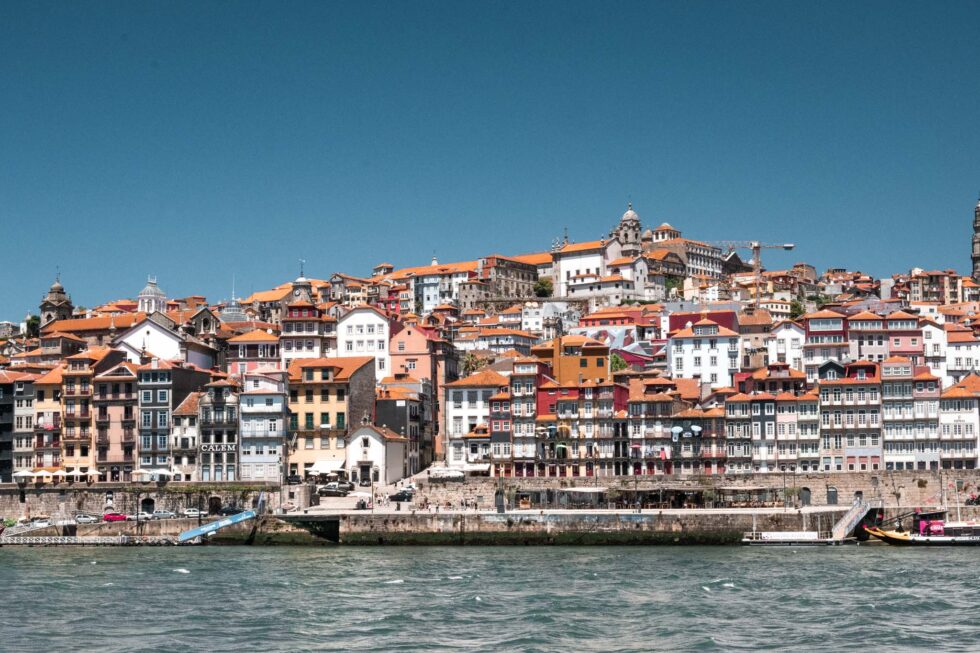 WHAT ELSE TO SEE CLOSE TO PORTO
Portugal is not a very large country so there are plenty of day trip options close to Porto. If you're trying to build your itinerary for a Portugal trip why not check out this post by Along Dusty Roads. They've come up with 8 day-trip ideas from Porto to really help you make the most of your trip. The Douro Valley which is close to Porto was our favourite from their travel guide!
My most important travel tips and resources
Book your flights
Skyscanner is the best website for finding cheap flights since it works like a search engine so you can find the best deals across all airlines.

Book hotels and hostels
• Booking.com: Best world-wide
• Agoda: Best in South East Asia
• Hostelworld: Best for hostels

Book tours, transport and rental cars
•Viator: The best place to book tours, day trips and excursions for al budgets
•12Go: Great for ferries, trains, transfers and buses in South East Asia
•Discover Cars: Best deals for rental cars around the word

Get travel insurance
Every traveller needs travel insurance and I mean every single one. SafetyWing covers you in case of injury, illness or worse and they've got your back if your bag is stolen, flights are cancelled or in case of a natural disaster.

Pay abroad
Ask any traveller, Wise is the best choice when it comes to sending money abroad. They've always got the best exchange rates, lowest fees and their visa card is great for getting cash out or paying abroad.

Things every traveller needs:
➼ Osprey Farpoint 70 Backpack
Detachable daypack, ultra-light, durable and free repairs for life. There's a reason why so many backpackers have this bag.
➼ Packing Cubes
Packing cubes are a gamer changer, keeping your luggage organised and providing tons of extra space.
➼ Power bank
There is nothing worse than running out of battery on an overnight bus journey or a long flight. With a powerbank you can charge your eletronics on the go and make sure you're always connected.
➼ Micro-fibre towel
These lightweight towels are foldable, fast-drying and so useful when you're travelling.

➼ You can find 15 more things every traveller needs here. Some might be a bit controversial but I warned you!
Did I miss anything?
If you have any questions or feel like something is missing from this post please leave a comment below or contact me.