Making actual travel plans isn't easy at the moment but picking a place to go sure is. If you're not sold already, here are 12 reasons why you should visit Mexico after COVID. There are a million more of course but here are some of my favourite things about the country and why it stands out compared to others.
This post may contain affiliate links, which means we'll receive a commission if you purchase through our links, at no extra cost to you. This helps us keep Guide your Travel free and provide high-quality content for you. Please read the full disclaimer for more information.
12 Reasons why you should visit Mexico after COVID
1. The food
The fact that Mexico has some of the best food in the world is no secret. However, if you've never been to the country you've most likely never experienced actually Mexican food. What most people know is actually an adaptation of the traditional Mexican cuisine which has been Westernised and changed. That isn't to say that Tex-Mex is bad, it's just not authentic Mexican food. When visiting Mexico you'll most likely come across dishes you've never heard of. Of course, you'll find delicious guacamole and tacos but you'll also discover so many more along the way. The food alone is more than enough of a reason to visit Mexico.
2. The affordable prices
While Mexico most likely isn't the most affordable country to visit in South and Central America, it's comparatively cheap when compared to destinations world-wide. Of course, it depends on where you go but in general it's very realistic to travel through Mexico on a budget. The country is made for backpackers so you choose between a wide variety of budget accommodation and long distance travel options such as buses. Street food is an absolute-must try in Mexico and in most cases a meal only costs a few euros and tastes far better than any dish from an expensive restaurant. If budget-conscious travel is something you're interested in then Mexico is the place to go.
3. The community of travellers
Mexico has many facets but what most areas of the country have in common is the community of travellers that can be found across the country. A lot of different types of travellers visit Mexico including families, backpackers, couples and digital nomads. Especially in Yucatan you'll come across like-minded individuals wherever you go so Mexico is a great place for solo travel. While we all love to explore off-the-beaten-track places where no traveller has gone before it's incredibly helpful to visit a country that is easy to navigate and has lots of facilities in place for tourists. Mexico perfectly combines authenticity with practicality.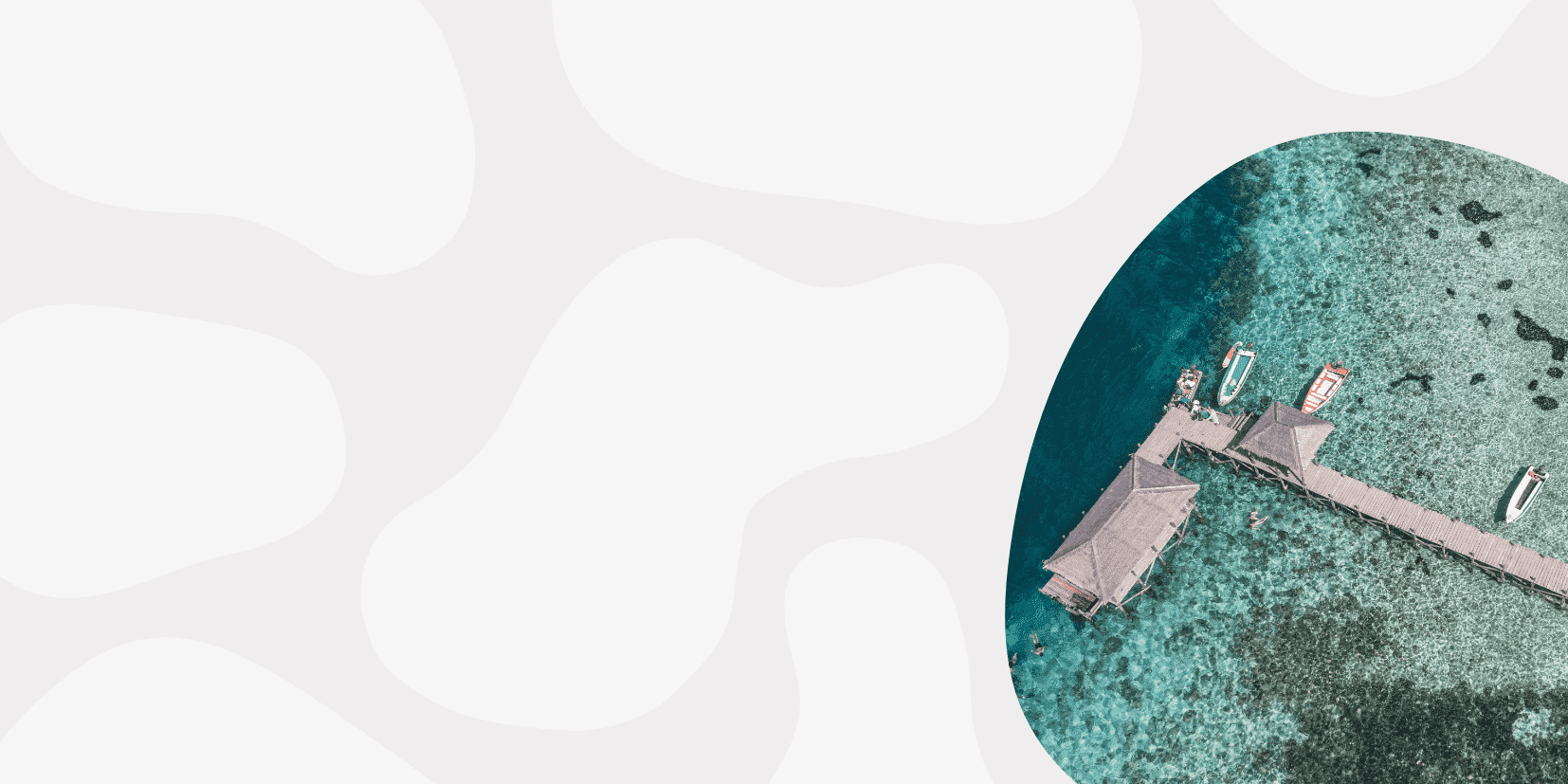 Let me save you time and effort when you're travel planning!

➼ Best travel insurance? SafetyWing
➼ Best place to find cheap flights? Skyscanner
➼ Best bank & credit card for travellers? Wise
➼ Best travel backpack? Osprey Farpoint 70
4. The wildlife
Mexico is one of the most biodiverse countries in the world. It is estimated that around 10% of the world's species can be found in the country making it a fantastic place to visit to experience unique wildlife. From rare bird species to magnificent underwater life there is a lot to see. Always be careful to only support ethical animal experiences when abroad. Do you best to research and when in doubt skip animal experiences that involve feeding, touching or animals held in captivity.
5. The welcoming culture
Mexico is a welcoming and open country. It's continuously rated as one of the most friendly in the world and is a great place to travel if you want to get to know another culture. Even smaller towns which experience lower levels of tourism are usually very welcoming to foreigners. If you truly want to immerse yourself in Mexico and its lifestyle you should consider a homestay with a local family. Mexico is large so there are many different areas to explore which all have unique customs and traditions.
6. The mystery
Mexico is home to nearly 30,000 archaeological sites with many more much likely undiscovered. Some date back thousands of years and most are shrouded in mystery to this date. Very little is known about ancient civilisations like the Mayans and Azteks and the reason for their disappearance. If you enjoy mysteries and exploration then Mexico is the perfect country for you. You can visit famous ruins such as Chichen Itza or Teotihuacan or explore lesser known ones that are hidden in the jungle. 
7. The art
With a long list of world-famous artists, Mexico is a prime destination for anyone interested in art. This goes far beyond just paintings and sculptures. Mexico is home to a number of different art styles, some traditional and others more cultural. From music to dances and performances Mexico has a lot to offer and the culture is colourful and immersive. 
8. The versatility
As a large country there is no surprise that Mexico has something for everyone. It's truly one of the most versatile countries and there are few types of travellers that won't find something they like here. Families can find all-inclusive resorts with tons of activities to choose from while couples can go on a romantic getaway in a quieter area. Backpackers will love the smaller beach towns with affordable prices and places to relax and explore. Adventure travellers can head further inland into less touristy regions to get to know the real Mexico. Of course, you can't forget about the partygoers who come to Mexico for spring break or simply to unwind and dance the night away. Finally, travellers who enjoy culture, history and city-breaks will love Mexico City, Oaxaca or Merida which are perfect for sightseeing. I've come across very few countries that can truly cater to all types of travellers.
9. The beaches
You haven't seen Mexico if you haven't had the chance to spend some time at one of the many beautiful beaches. With crystal clear waters and white sand a large number of them look like they came straight from a postcard. Especially the area around Cancun and Playa del Carmen has incredibly beautiful beaches and you won't have any trouble finding a quiet one without too many other people. Just be careful not to come during the seaweed season when the water can become dark as seaweed piles up on the shores.
10. The nightlife
Life in Mexico happens in the evenings when the weather cools and the sun goes down. Of course, places like Cancun or Puerto Vallarta are known for being popular spring break destinations, however, there is so much more to nightlife in Mexico. Even in smaller towns you'll always find something going on and it doesn't necessarily have to be a loud club. Live music, laid-back bars or dance events are common and will encourage everyone, not just party tourists, to go out. 
11. The language
Learning at least a few words of the language in a new place you're visiting is a must-do in my opinion. Luckily, Spanish is a really easy and useful language to learn. Not only can you use it in a lot of other countries in South and Central America but it's also, of course, spoken in Spain and considered one of the most common languages word-wide. In fact, it's often namd as the second most common language world-wide after Mandarin. Compared to other global languages like Arabic or Mandarin it's very intuitive though if you already speak English. Consider taking a few Spanish lessons before you go to Mexico or at least download a language app like Duolingo. 
12. The visa conditions
Mexico is known for having very favourable visa conditions for both tourists as well as long-term visitors. A tourist visa is valid for 180 days which gives you plenty of time to explore Mexico. There are also options suitable for digital nomads which will allow you to stay in Mexico for much longer. You have to extend your visa occasionally but many digital nomads are able to stay for 1 to 4 years with considerably low fees and few requirements. This depends on your nationality of course but in general Mexico has a great reputation for its visa conditions and is highly recommended for digital nomads looking for a permanent base.
My most important travel tips and resources
Book your flights
Skyscanner is the best website for finding cheap flights since it works like a search engine so you can find the best deals across all airlines.

Book hotels and hostels
• Booking.com: Best world-wide
• Agoda: Best in South East Asia
• Hostelworld: Best for hostels

Book tours, transport and rental cars
•Viator: The best place to book tours, day trips and excursions for al budgets
•12Go: Great for ferries, trains, transfers and buses in South East Asia
•Discover Cars: Best deals for rental cars around the word

Get travel insurance
Every traveller needs travel insurance and I mean every single one. SafetyWing covers you in case of injury, illness or worse and they've got your back if your bag is stolen, flights are cancelled or in case of a natural disaster.

Pay abroad
Ask any traveller, Wise is the best choice when it comes to sending money abroad. They've always got the best exchange rates, lowest fees and their visa card is great for getting cash out or paying abroad.

Things every traveller needs:
➼ Osprey Farpoint 70 Backpack
Detachable daypack, ultra-light, durable and free repairs for life. There's a reason why so many backpackers have this bag.
➼ Packing Cubes
Packing cubes are a gamer changer, keeping your luggage organised and providing tons of extra space.
➼ Power bank
There is nothing worse than running out of battery on an overnight bus journey or a long flight. With a powerbank you can charge your eletronics on the go and make sure you're always connected.
➼ Micro-fibre towel
These lightweight towels are foldable, fast-drying and so useful when you're travelling.

➼ You can find 15 more things every traveller needs here. Some might be a bit controversial but I warned you!
Did I miss anything?
If you have any questions or feel like something is missing from this post please leave a comment below or contact me.