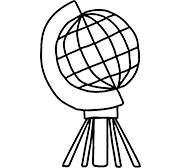 Currency
Portugal's currency is Euro which you will get on every ATM machine or bank. 1 Euro (EUR) equals 1.20$ (USD) and around 0.85£ (GBP).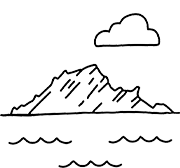 Weather
Portugal has a Mediterranean climate with warm and hot summers and cool, mild sometimes rainy winters. Of course the weather depends on the region you're staying in within Portugal.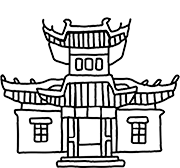 Language
The official language of Portugal is Portuguese, but since there are just a few countries that speak this language you'll be able to communicate in English in most places.
Portugal has a population of just over 10 million people, which is why it's one of the smaller countries in the European Union. Since the prices are low and the weather fantastic, Portugal has become quite a hotspot for tourists from all over the world. Portugal is also a famous destination among digital nomads from European countries because they can stay as long as they want without a visa needed.
Portugal is absolutely gorgeous with lots of culture, delicious foods and of course beaches. Since it's such a small country you can see all the important spots in a very short amount of time.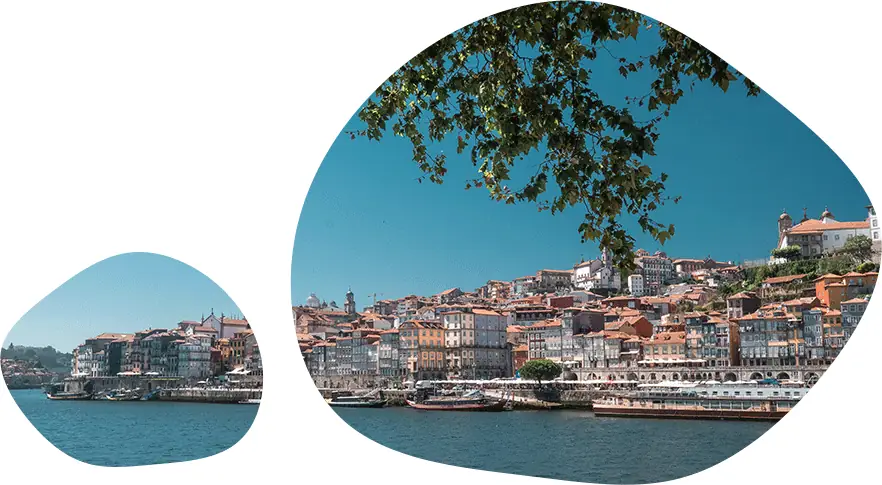 1 liter bottle of water in supermarket - €0.20
0.33 liter beer in a restaurant - €1.50
0.33 liter beer in a supermarket - €0.80
Bottle of wine in a restaurant - €5
Meal in a budget restaurant - €5
Meal in a nicer restaurant - €12
Glass of port wine - €1.50
Coffee in a restaurant €1
Pack of 20 cigarettes - €5
Basic phone plan per month - €20
Public transport ticket - €1.50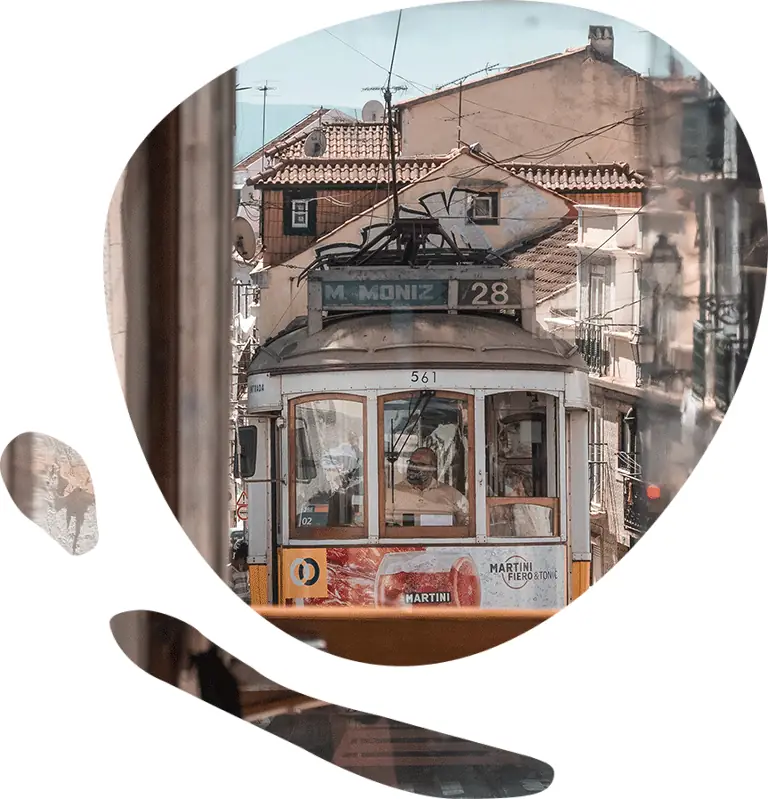 Of course you can visit Portugal year-round depending on what you're looking for on your vacation. The summers (May to September) offer a lot of outdoor activities like beach days, surfing, hiking and water sports.. During the winter months of November to February it's a bit colder but you'll encounter fewer tourists. It is still cozy to sit with a blanket in one of the many restaurants and enjoy the hustle and bustle of the streets. Prices will be slightly cheaper during the winter and you'll still get plenty of sunny days. If you're planning a beach vacation try to go for June to August for the best weather and warmest days.
Of course Portugal has a lot of incredibly beautiful cities but the southern coast is also highly recommended. From Lisbon down to Faro you'll have more than enough stunning places to choose from. The towns close to the ocean are of course the prettiest due to the incredible scenery and coast line. Don't miss out on the beautiful Algarve which is the best spot for swimming and water activities. You'll love the impressive cliffs and crystal-clear water as well as the lively nightlife that takes place in the Algarve.
The south is impressive but you shouldn't miss out on the upper part of Portugal, north of Lisbon. Porto is an absolute must-see, with lots of culture and plenty of activities. A river divides the two main parts of the city which you can cross on the impressive Dom Luis II Bridge. You'll also find lots of wineries who are offering small tastings of incredible Port wines for very affordable prices. Porto is known for its Port wine so definitely try some while you're there.
Another great spot to visit on your trip to Portugal is definitely nazare. This small town is the number one destination for big wave surfers from all over the world. Every year between October and March the waves can climb up to 30 meters or more in height which is why you'll find lots of people in Nazare during that time. Even outside of the main surf season Nazare is absolutely beautiful. The beaches are stunning and there are plenty of activities in the area.
The Douro Valley is another great spot to go in Portugal. This is where some of the best wines come from and there are plenty of opportunities for relaxing and sightseeing.
Portugal is a small country so getting around is never too difficult. There are buses and trains available to get you from one city to another although most distances are too short for flying. A great option is to rent a car and simply drive where you need to go. This will be the most convenient option and will get you to all the smaller destinations you might not be able to reach otherwise.
Whenever you're in a city you could get around by Uber, bus or even electric scooter. While taking taxis in Portugal you should make sure to take the taximeter and not a flat rate price. However it is much cheaper to use Uber rides and they are also available very quickly. You could get around by bike as well but be aware the cities like Lisbon and Porto have very steep roads.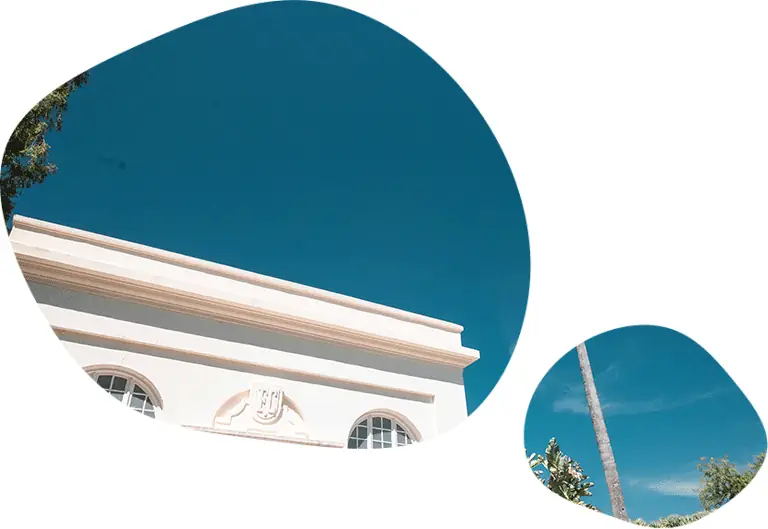 The largest airports in Portugal are Lisbon, Porto and Faro. There is also Madeira of course, which is a remote island which is a part of Portugal but is actually located off the coast of Africa. Flying to Portugal is a great option although you can also drive. Europe's borders are not regulated so you can simply drive to Portugal from Spain.
Since Portuguese is sometimes similar to Spanish you'll also be able to use some Spanish words in Portugal in some cases. Here are some must-know words to get you started
Fala inlgês - Do you speak english?
Como está? - How are you?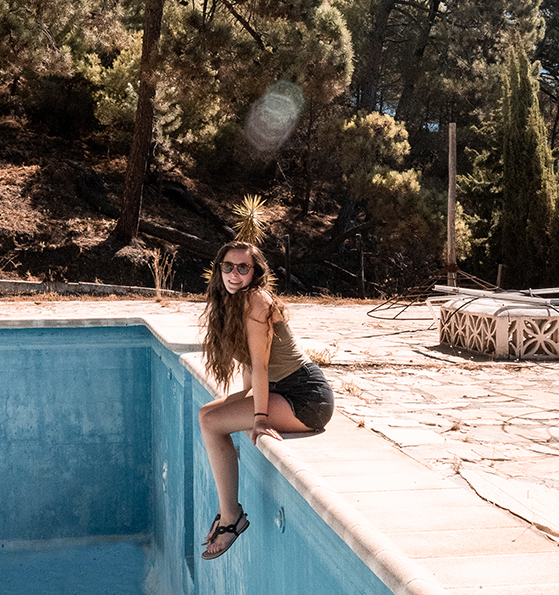 I'm 24 years old and grew up in Germany. Right now I'm studying at a university in Scotland and am about to graduate with a bachelor's degree.
Full-time travel is my dream and I've spent the last few years slowly building my online business. Guide your Travel is technically a travel blog, but I also write about photography, social media and how you can start blogging. Don't forget to check out my destination guides and travel tips.
Explore my favorite places by clicking one of the countries below