If you're looking for things to do in Porto then you've come to the right place. Whether you're planning your next trip or simply trying to find out if this city is right for you this list will help your research. We came up with our 37 favourite things to do in Porto, many of which are unique to the city and cannot be found anywhere else.
Travel planning can be tricky and it's easy to feel overwhelmed with so many things to do in Porto. Good things this city has something for everyone. Whether you're a fan of spending your days exploring museums or you prefer wine tastings and boat tours you're guaranteed to find the perfect activities in Porto. And there's always more to see! Definitely don't miss out on Portugal's best city.
Planning a trip to Porto and no idea where to start? Check out our complete travel guide to the city here.
This post may contain affiliate links, which means we'll receive a commission if you purchase through our links, at no extra cost to you. This helps us keep Guide your Travel free and provide high-quality content for you. Please read the full disclaimer for more information.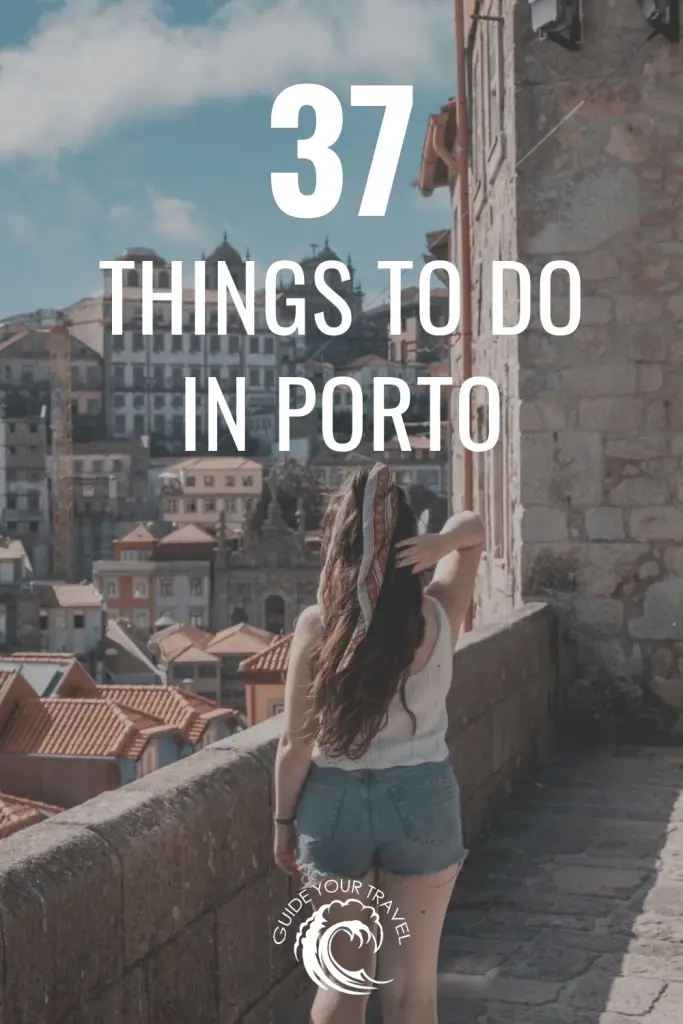 WHAT SORT OF THINGS CAN YOU DO IN PORTO?
Porto is a city built by the river known for its historic buildings. Many of the things you can do and see in Porto are churches or other meaningful architectural locations. Of course, you cannot miss out on trying the famous Port wine that originates from Porto. Wine tastings are offered all around the city, although mainly concentrated on the Vila Nova de Gaia side of the river. Like any European city, you'll find a good selection of museums as well as great nightlife. It is also great for shopping and, of course, it has a fantastic selection of riverside restaurants.
WHAT TO WATCH OUT FOR WHEN YOU'RE VISITING PORTO
Unfortunately, Porto is a tourist favourite which means you'll most likely come across at least one tourist scam. To help you avoid losing money or falling victim to a scheme we came up with a separate post of the 8 most common tourist scams in Porto. While some are quite common in European cities you'll be surprised by others which are unique to Porto. Definitely a must-read before you go. You'll be glad that you came prepared and know what to look out for.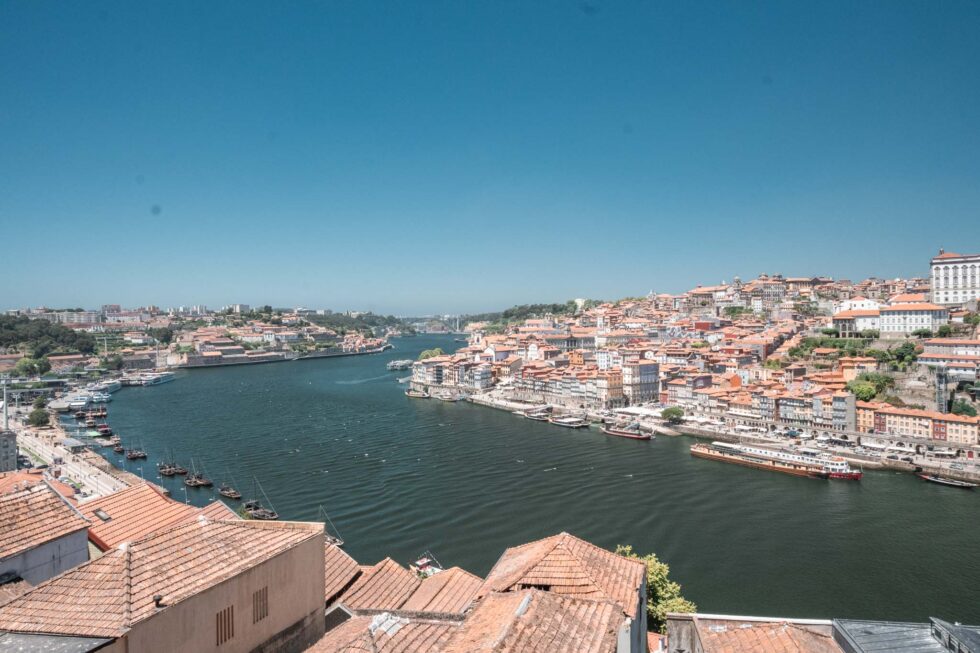 WHAT YOU NEED TO KNOW BEFORE PLANNING A TRIP TO PORTO
To help you make the most of your trip we came up with a complete Porto travel guide. This will help you figure out where to stay, when to go and gather all the important info you need. Definitely check it out if you're interested in learning more about this beautiful city and how to make your visit perfect.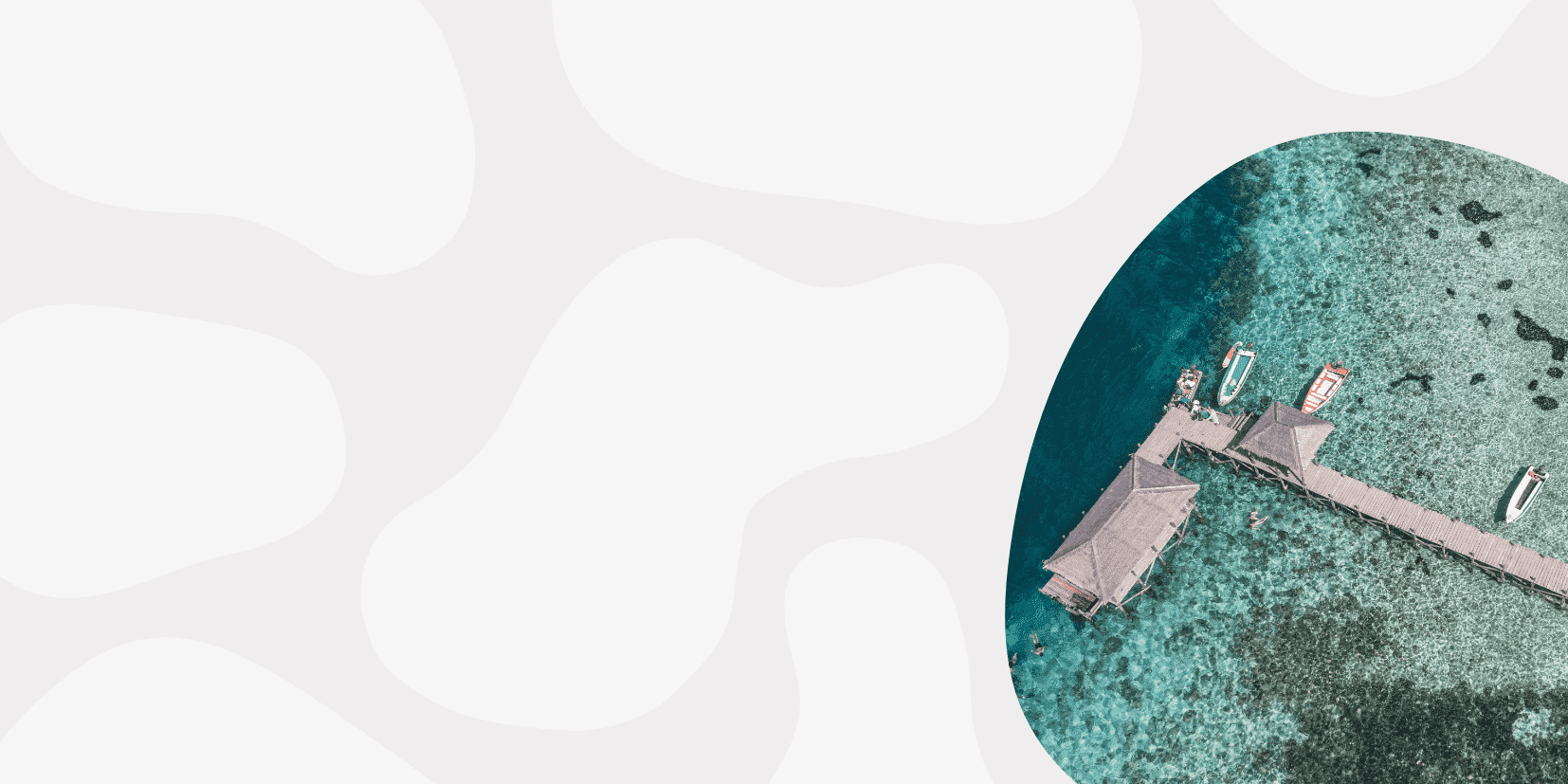 Let me save you time and effort when you're travel planning!

➼ Best travel insurance? SafetyWing
➼ Best place to find cheap flights? Skyscanner
➼ Best bank & credit card for travellers? Wise
➼ Best travel backpack? Osprey Farpoint 70
37 THINGS TO DO IN PORTO
1. 6 BRIDGES BOAT CRUISE ON THE RIVER DUORO
Porto is known for its bridges and the best way to see them is by taking a panoramic boat cruise around the Douro River. There are several companies who offer tours and you can buy tickets along the riverfront. Cruises usually cost around 14€ per person and sometimes even include a free Port wine tasting.
2. HEAD TO THE BEACH
Although Porto lies on the coast it is not necessarily known for being a popular beach location. However, don't make the mistake of missing out on seeing the Costa Verde and its stunning white-sand beaches. Foz is a great place to start for a beach day. Check out this post about Porto's best beaches for more information.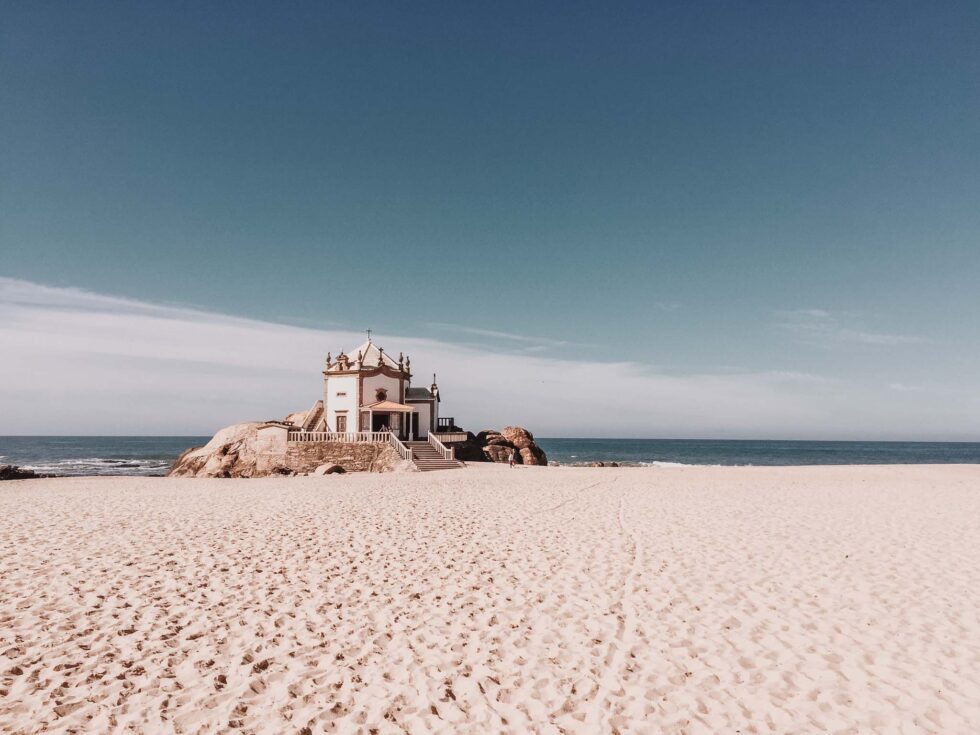 3. DOM LUÍS I BRIDGE
The Dom Luís I Bridge is Porto's most famous landmark. It connects the two riverside neighbourhoods of Ribeira and Vila Nova de Gaia. The bridge has two levels; the bottom for cars and the top for trams. Both are accessible for pedestrians, although the top is a lot quieter. Come here for amazing views of the city and a great sunset.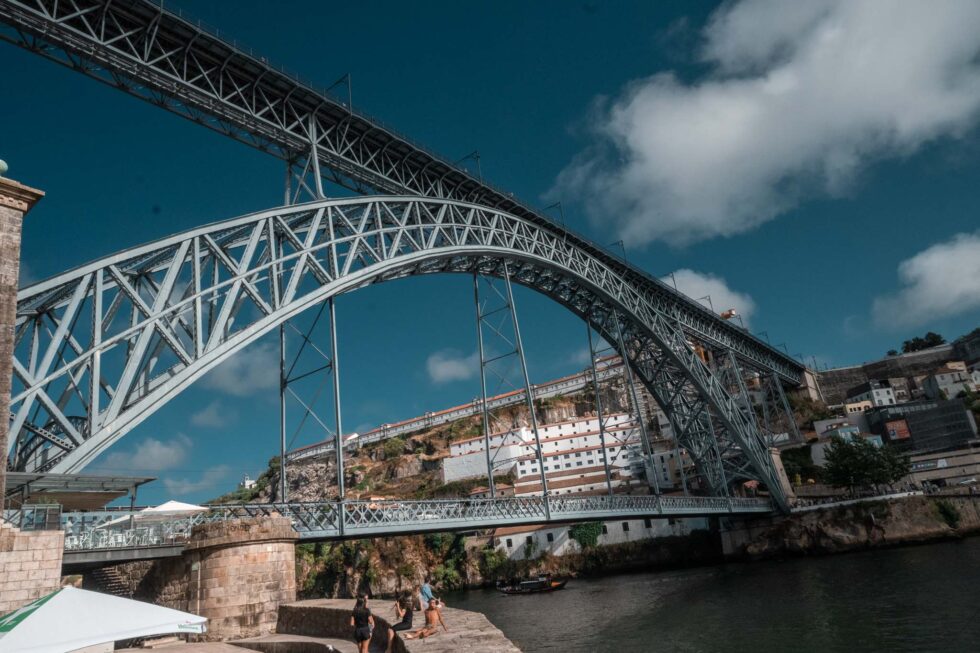 4. PORT WINE TASTING
Porto is known for its world-famous Port wine. Although it's not actually produced in the city you'll find no shortage of port wineries that offer tastings and tours of their cellars. The best place to go to try Port wine is the Vila Nova de Gaia neighbourhood which is separated from the city centre by the Douro River. Most wine tastings are very affordable and there is no obligation to buy a whole bottle.
5. VILA NOVA DE GAIA RIVERFRONT
Come to Vila Nova de Gaia for the best Port wine in town. The neighbourhood has a beautiful riverfront boardwalk with a great selection of little restaurants and wineries. Make sure you come here in the evening for a great atmosphere and the best view of the city during sunset. Don't forget to go for a wine tasting while you are there and explore the many Port wine cellars.
6. TELEFÉRICO DE GAIA – PORTO CABLECAR
The Porto cable car is one of our favourite tourist activities in the city. For €5 you get panoramic views and a direct ride to the top of the Dom Luís I Bridge. Plus you'll usually receive vouchers for free wine tastings around the city when you buy a ticket. Is there a better way to spend an afternoon?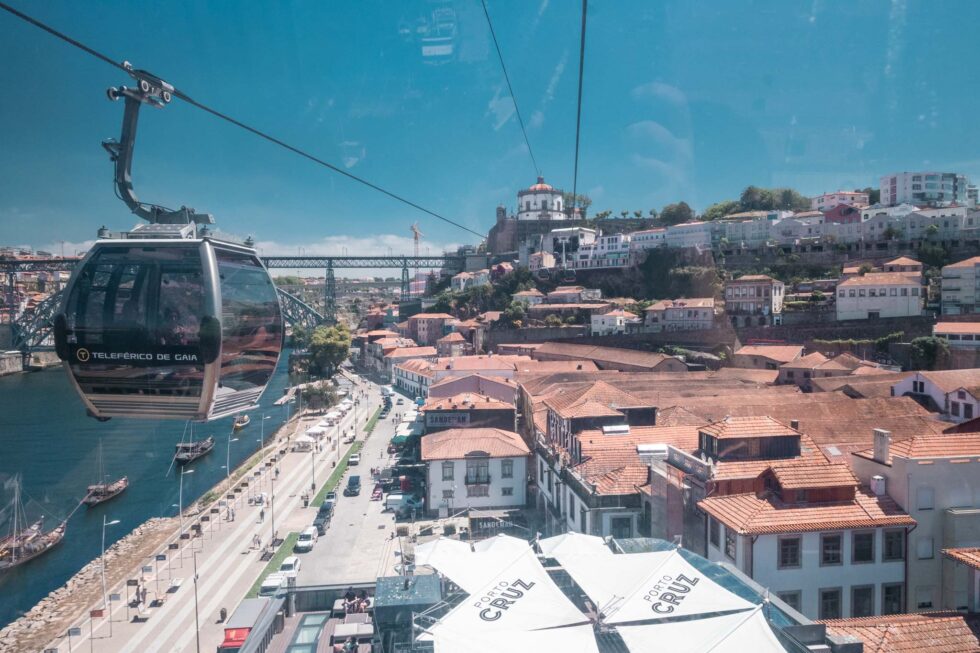 7. MERCADO BEIRA-RIO
The Mercado Beira-Rio is Porto's answer to Lisbon's Timeout Market. Come to this covered food market for gourmet meals, delicious local treats and a self-serving beer bar, all located by the stunning Vila Nova de Gaia riverfront. This is the perfect place for a delicious lunch or an afternoon snack.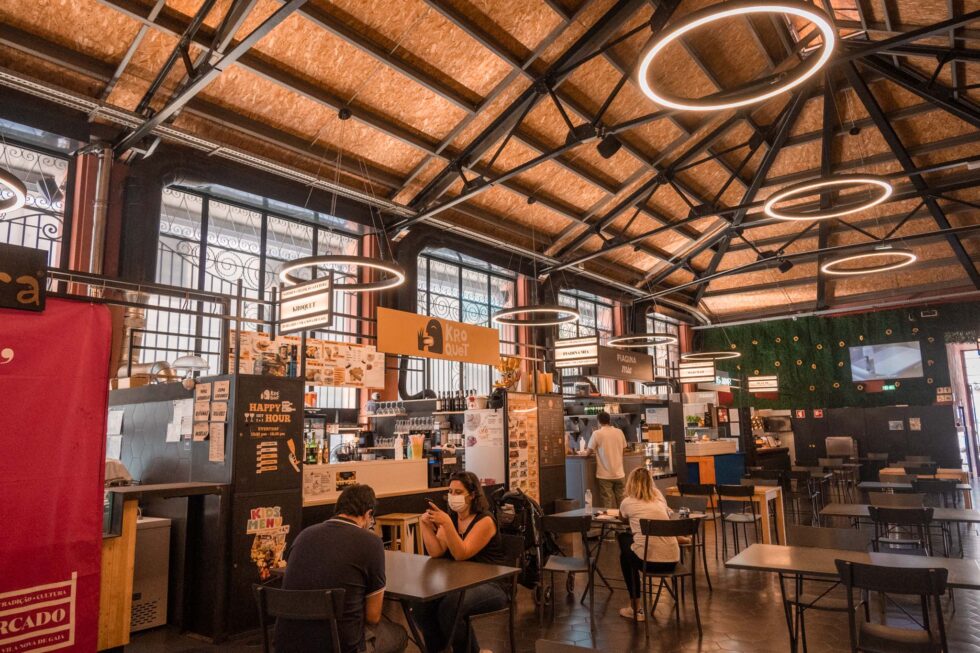 8. MOSTEIRO DA SERRA DO PILAR
The Mosteiro da Serra do Pilar is a former monastery and one of Porto's most recognisable landmarks. The impressive building sits on top of the hill overlooking the Douro River and the Dom Luís I Bridge. Come here for incredible views of the city and a chance to explore this 16th century monastery for just a few euros entrance fee.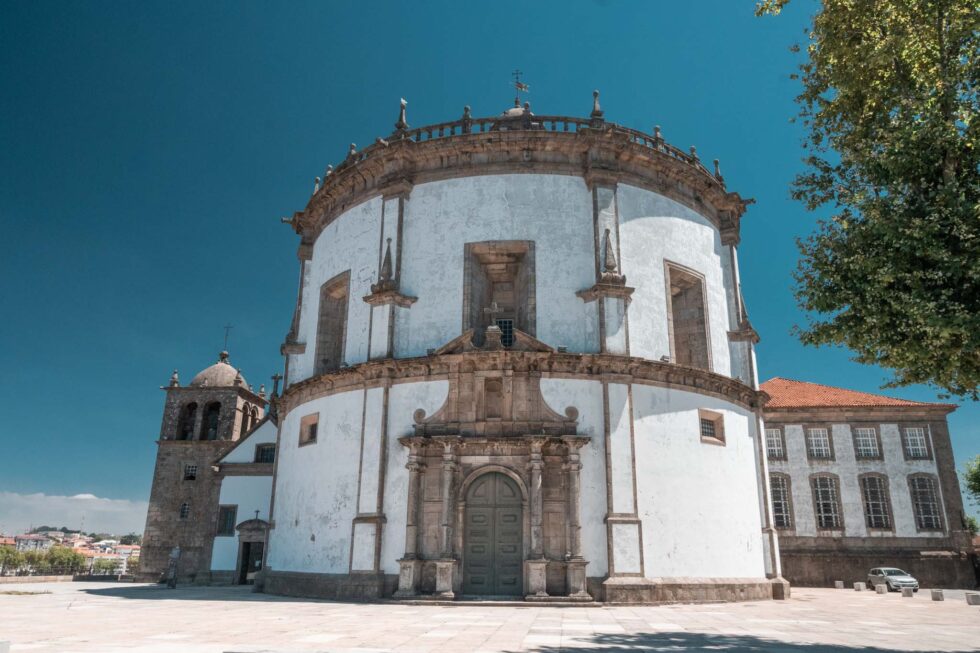 9. CAIS DA RIBEIRA RIVERFRONT
If you're visiting Porto you'll soon fall in love with the Cais da Ribeira Riverfront. You'll find great restaurants and bars here as well as a plethora of photo opportunities. This is the perfect place for an early evening walk and a glass of Port wine as you watch the boats pass you by.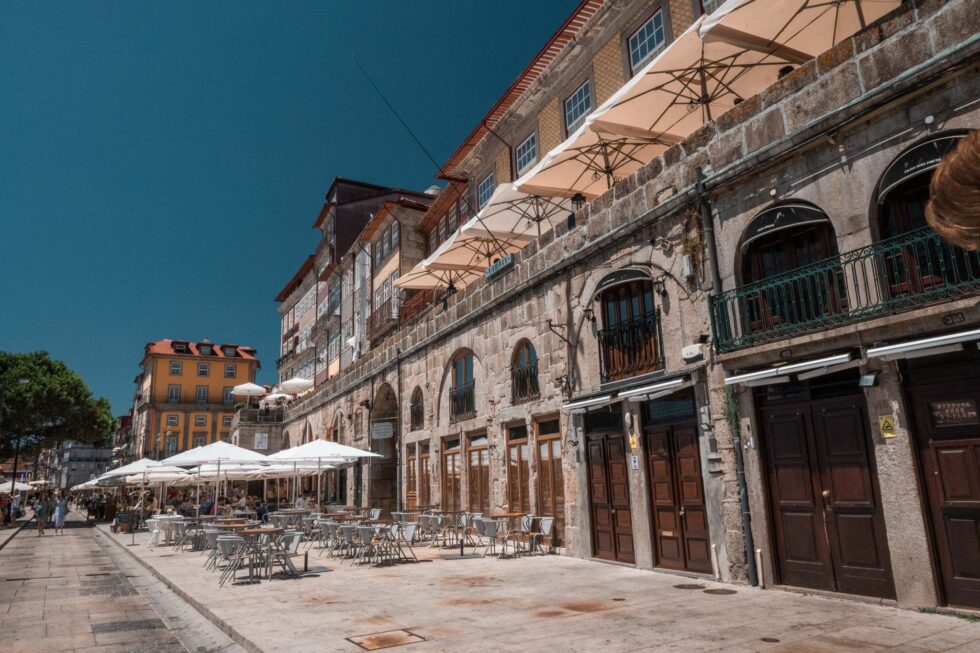 10. LIVRARIA LELLO BOOKSHOP
The Livraria Lello Bookshop might just be Porto worst-kept secret. It's known for its incredible architecture and remarkable staircase which is the subject of many photos. To enter the bookshop you have to wait in line as only a small amount of people are allowed in at a time. There is a 5€ entrance fee, however, that is deducted from any books you happen to buy. Definitely come early to avoid the crowds.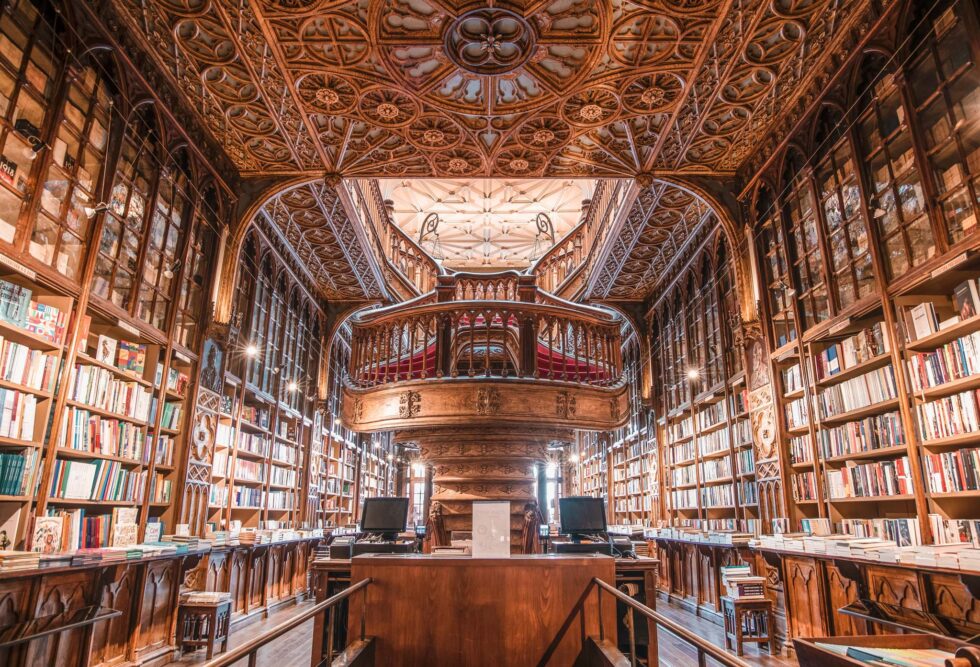 11. LINHA 1 HISTORIC TRAM
No trip to Porto is complete without a ride in one of the historic trams. The Linha 1 is world-famous and a great activity for tourists. It takes you from the city centre to the little town of Foz by the sea. While it's worth the trip for the ride alone this is also a great opportunity to see Foz and explore the coast more. What better way to get there than in one of Europe's oldest electrified transport systems.
12. BOLSA PALACE
The Bolsa Palace or historic stock exchange building is located in the heart of Porto with many other attractions around. Its interior is stunningly beautiful and well worth a visit. There are guided tours available although you can easily admire the building without one.
13. MURALHA FERNANDINA
The Muralha Fernandina is a part of Porto's historic city walls dating back to the 14th century. It sits at the top of the Dom Luís I Bridge and gives you fantastic views of the city. You can easily reach the Muralha Fernandina with the Porto Funicular.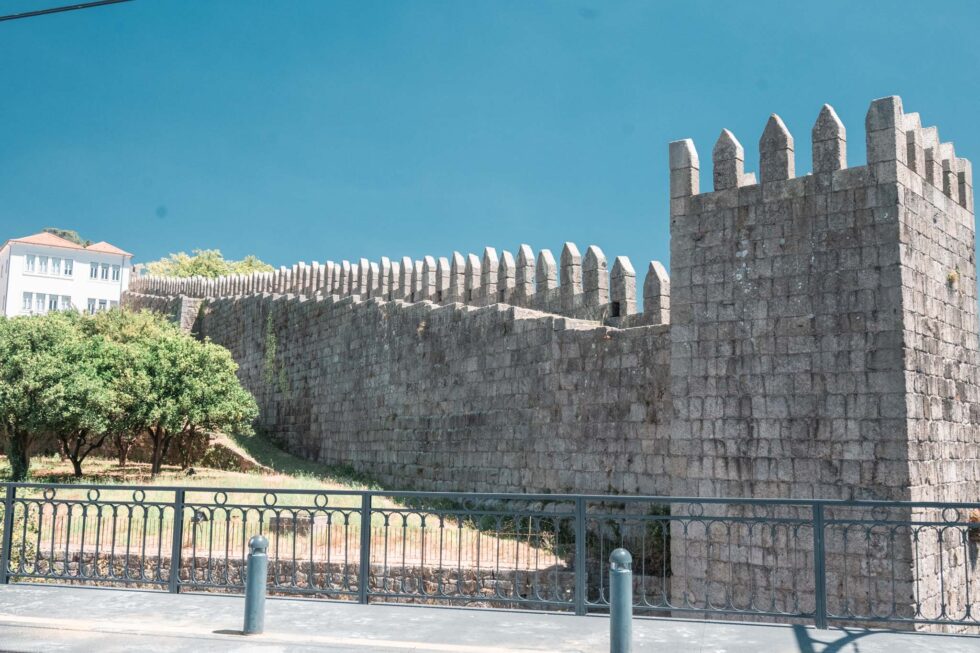 14. JARDINS DO PALÁCIO DE CRISTAL
Located west of the city centre of Porto the Jardins do Palácio de Cristal are a beautiful place to spend an afternoon to escape the city. The botanical gardens are well worth a visit and a great photo opportunity for some of the best views of the Douro River.


15. IGREJA DO CARMO
Porto is known for its beautiful blue churches which are a tourist favourite for photo sessions. While its exterior made the Igreja do Carmo famous definitely don't skip actually going inside. It's one of the most beautiful churches in all of Porto and a must-see.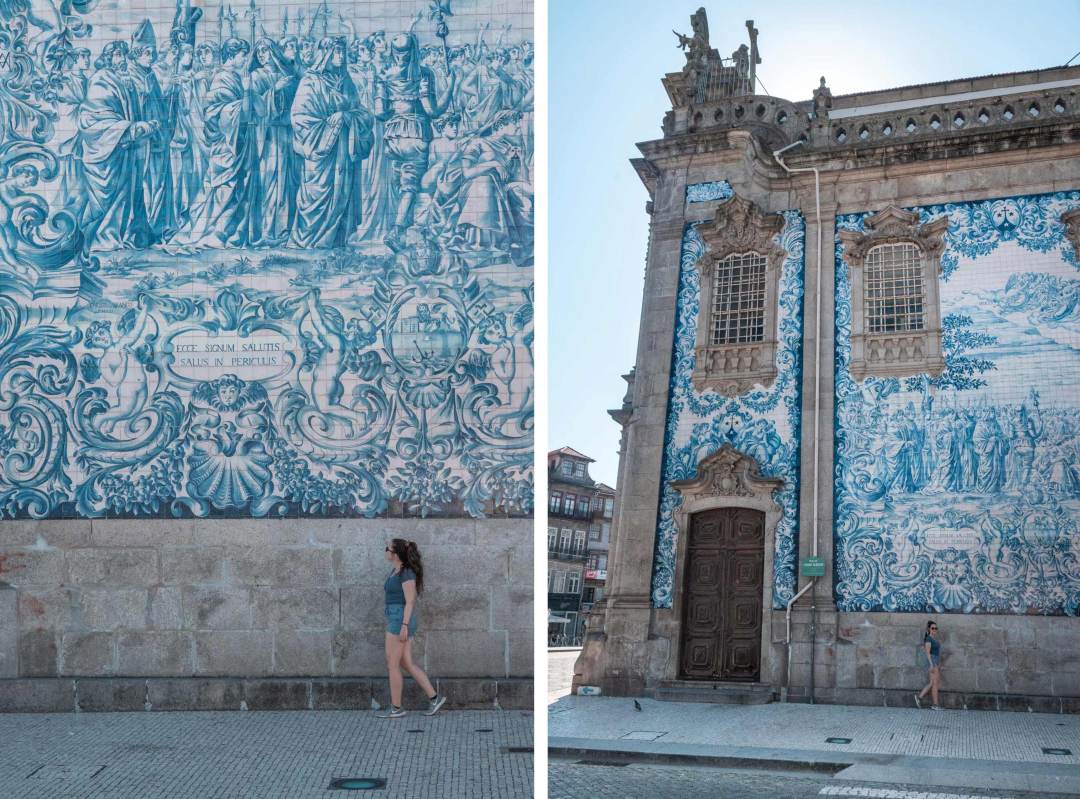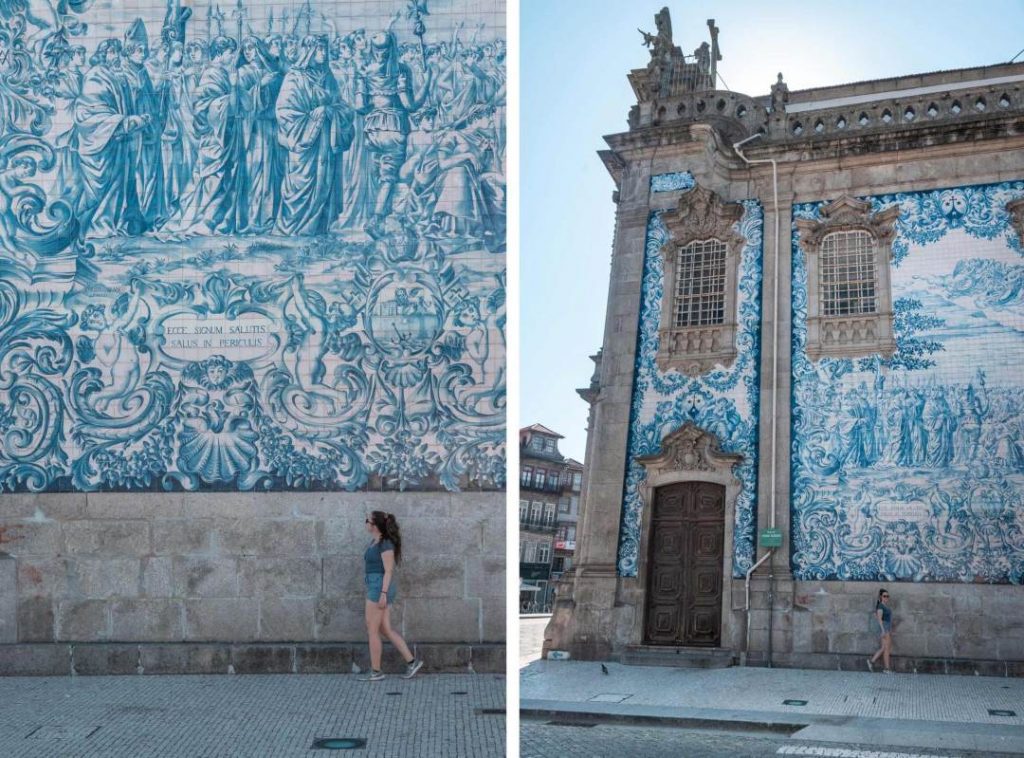 16. CLÉRIGOS CHURCH AND TOWER
While the Clérigos Church is not blue like many of Porto's other churches it is certainly an impressive sight. The Clérigos Tower which is connected to the church is one of Porto's most prominent landmarks. You can visit the inside and the connected museum for a small fee.
17. LIBERDADE SQUARE
As you wander the streets of Porto you will most certainly come across the Liberdade Square at some point. It connects the historic town to the more modern parts of the city and is located close to the Clérigos Tower. In the middle of the square you can see a 10-meter tall statue of King Peter IV riding a horse which dates back to 1862. Definitely add this stunning location to your list.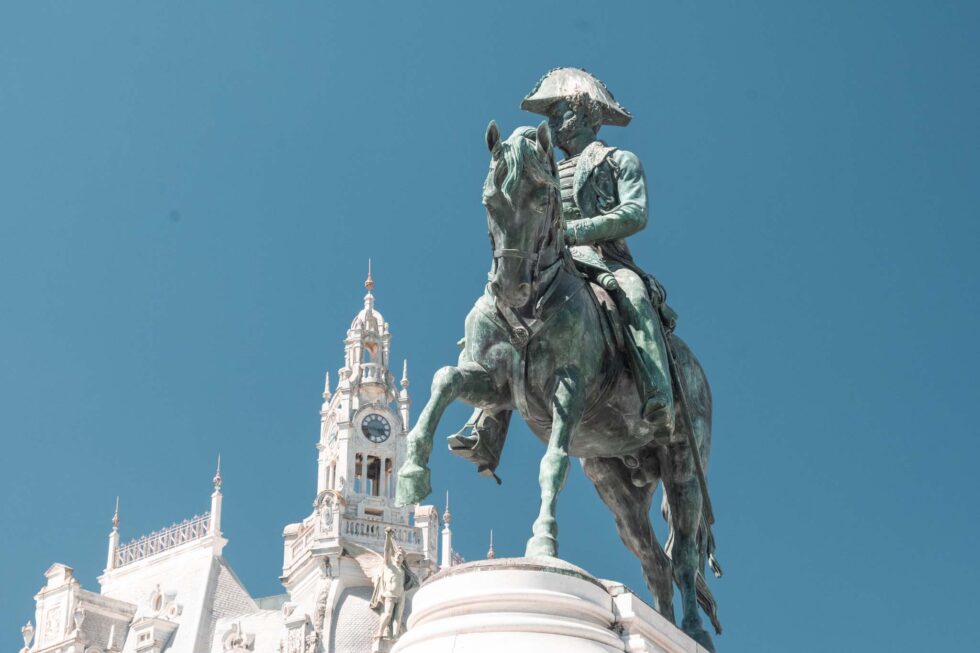 18. TAKE A FREE WALKING TOUR
Porto is the perfect place to take a free walking tour. You'll find many different ones offered all over the city. Most you can just show up to while pre-booking is recommended for others. There are tours focusing on Port wine, history as well as food. Check out this website for more information.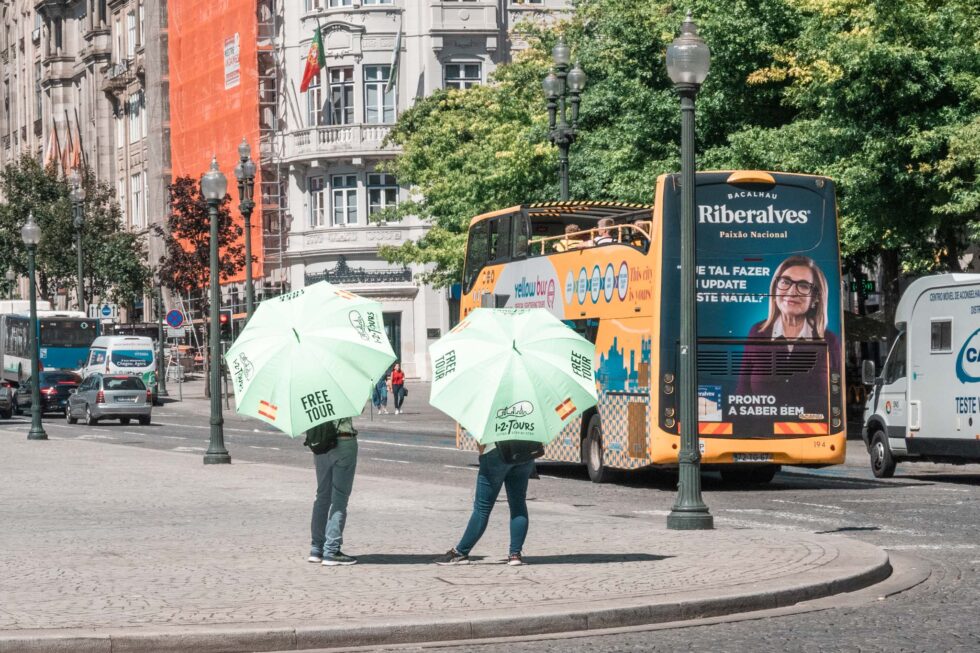 19. AVENIDA DOS ALIADOS
The Avenida dos Aliados is Porto's most famous street. It is not very long and directly connected to the Liberdade Square so you can easily visit the two together. You'll be amazed by the incredible architecture and various historic buildings. Definitely take your camera for some stunning pictures.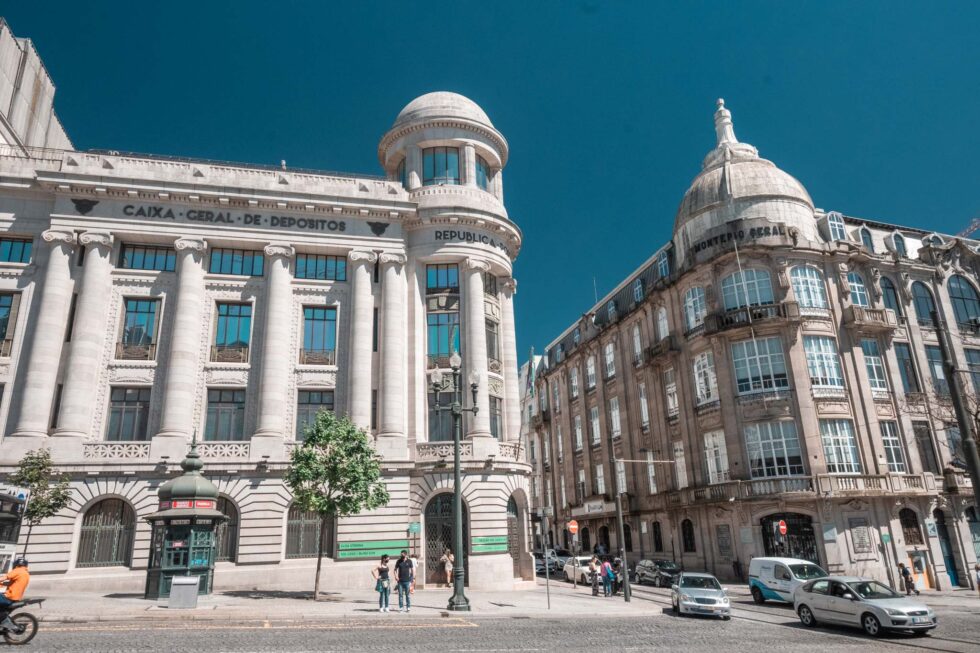 20. BOLHÃO MARKET
No city trip is complete without visiting a traditional market. The Bolhão Market has everything from fresh fruit, vegetables, snacks as well as meats and fish. You can also find souvenirs and some small restaurants here. A great location for a quick lunch or a snack.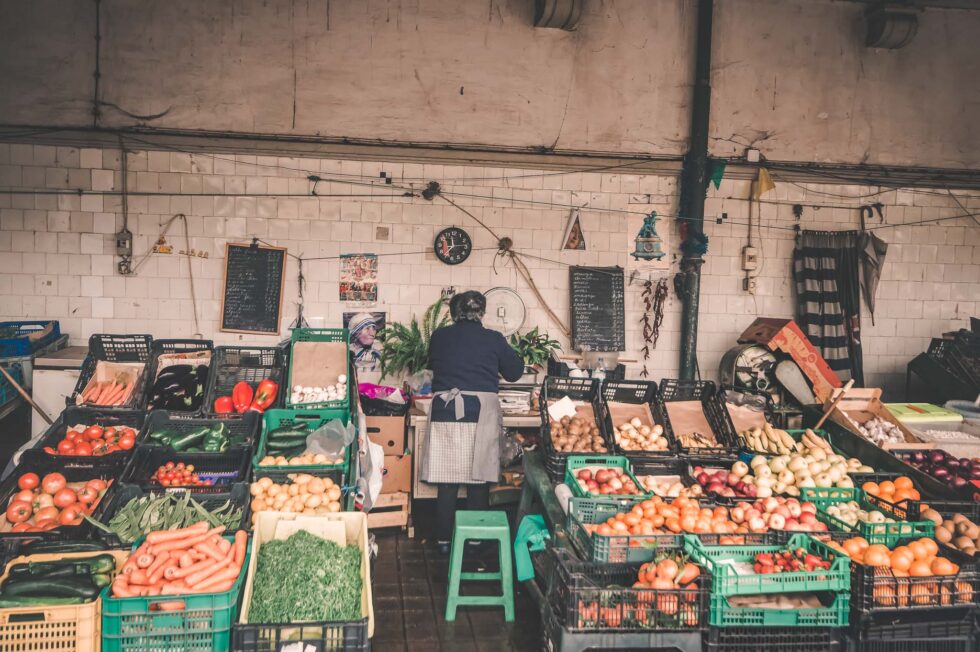 21. TRY A PASTEL DE NATA
The Pastel de Nata is a traditional Portuguese pastry that has become world famous. What better place to try it than in Porto? You'll find the Pastel de Nata all over town in small bakeries or restaurants. Some places offer special discounts for a glass of Port wine and a Pastel de Nata so why not try them together?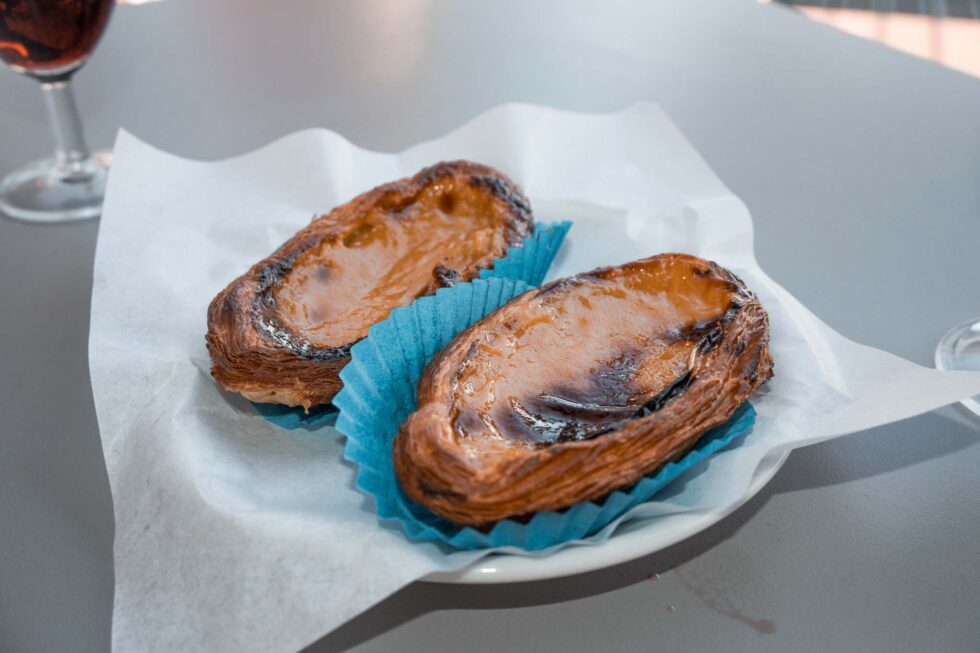 22. CHURCH SANTO ILDEFONSO
While it might seem like everyone takes Instagram photos at the same blue church in Porto, there are actually quite a few. The Church Santo Ildefonso is an 18th century church decorated with the famous Azulejos, the Portuguese blue tiles. Make sure to visit the inside of the church for even more Baroque-style architecture.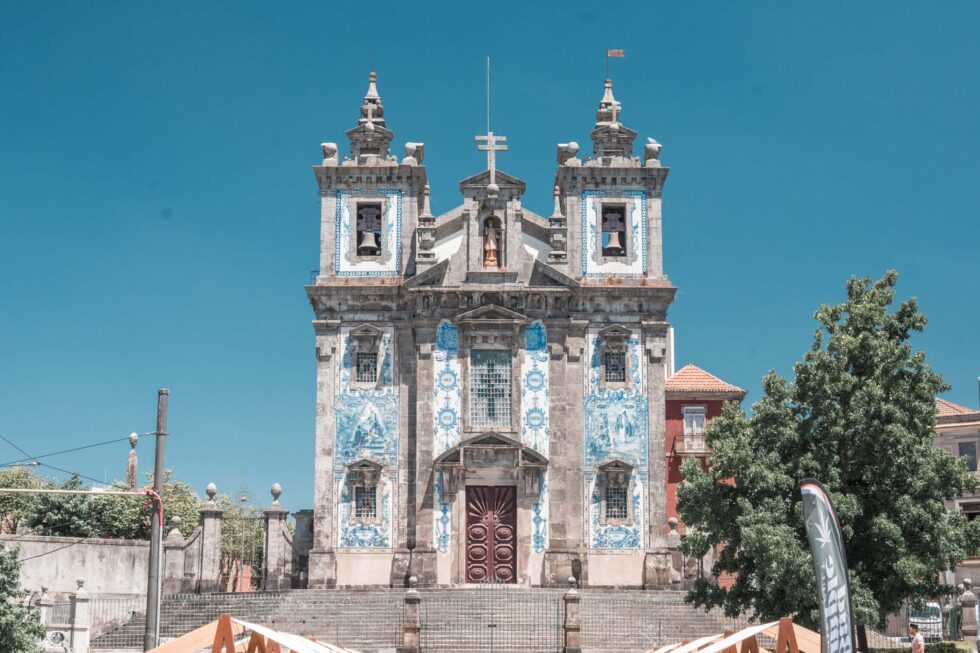 23. FUNICULAR DOS GUINDAIS
Funicular railways are common in Portuguese cities. These slanted trams or elevators help you conquer steep hills and are a great way to get around. Porto's Funicular dos Guindais takes you from the bottom of the Dom Luís I Bridge to the top for just €2.50. A fun and convenient experience.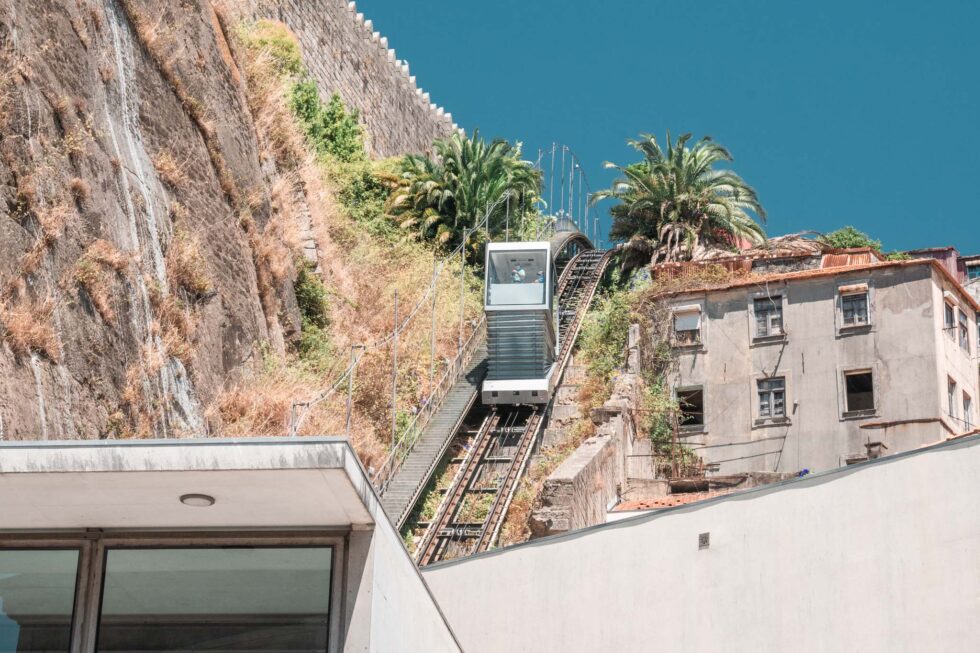 24. IGREJA DE SANTA CLARA
While the Igreja de Santa Clara might look plain from the outside its interior is stunningly beautiful. This 15th century church sits close to the Dom Luís I Bridge and should be on every tourist's itinerary. Don't forget to be respectful when visiting a place of worship.
25. SERRALVES MUSEUM AND VILLA
The Serralves Museum and Villa is located West of the Porto city centre and definitely worth the effort of getting there. This pink 1930s Art Deco mansion is amongst the Top 100 most visited museums in the world. Even if Art museums are not usually your thing it's still worth visiting this beautiful place for the pictures alone.
26. TRY A FRANCESINHA
The Francesinha is Porto's most famous dish and an absolute must-try when you visit. This multi-layered sandwich is served in a rich sauce and melted cheese. It is filled with different kinds of meat and usually served with an egg on top. Not a fan of meat? Many places in Porto offer vegetarian Francesinhas so you won't miss out.
27. CHURCH OF SÃO FRANCISCO
We are aware that there are a lot of churches on this list of things to do in Porto. The Church of São Francisco is definitely amongst the most popular ones in the city and it was even declared a UNSECO World Heritage Site. You can visit the stunning interior for a small fee.
28. CASA DA MÚSICA
The Casa da Música is located a little further away from the city centre but an absolute must-see if you are interested in obscure architecture. This concert hall has a unique look and is a great spot for photos.
29. PORTO CATHEDRAL
The Porto Cathedral is one of Porto's most impressive buildings. This Roman Catholic Church was built in the 12th and 13th century and is a great place to add to your itinerary. Explore the beautiful interior of the church and learn more about its history.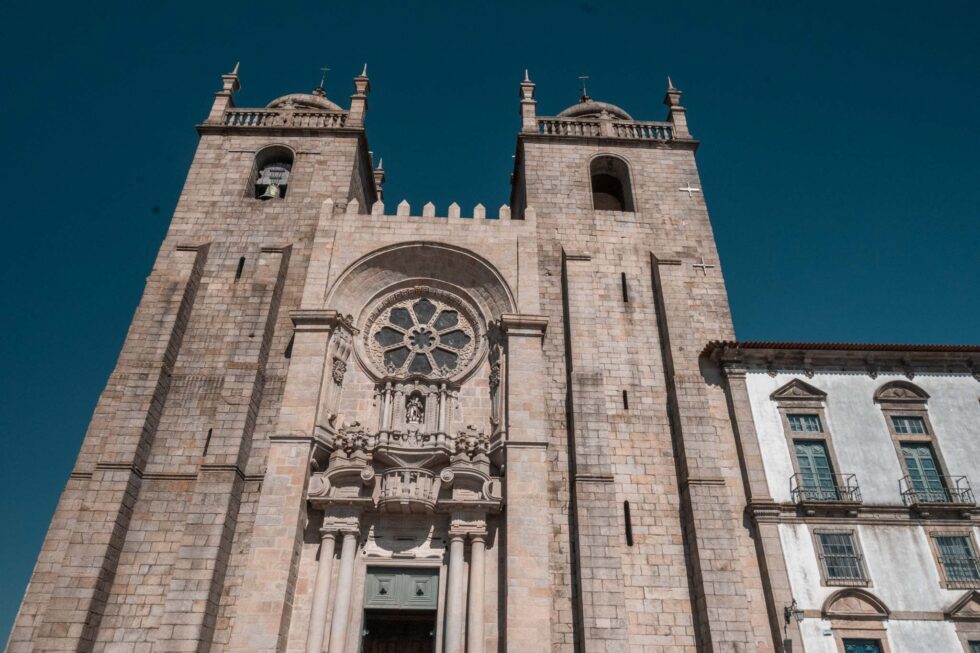 30. FOZ DO DOURO
Foz do Douro is a little seaside town located just a 30 minute bus or tram ride from Porto's city centre. The Linha 1, Porto's historic tram is a great choice of transport when you're trying to get to Foz do Douro. Take a walk along the beach, have lunch in one of the many seaside restaurants and visit the local market while you are there.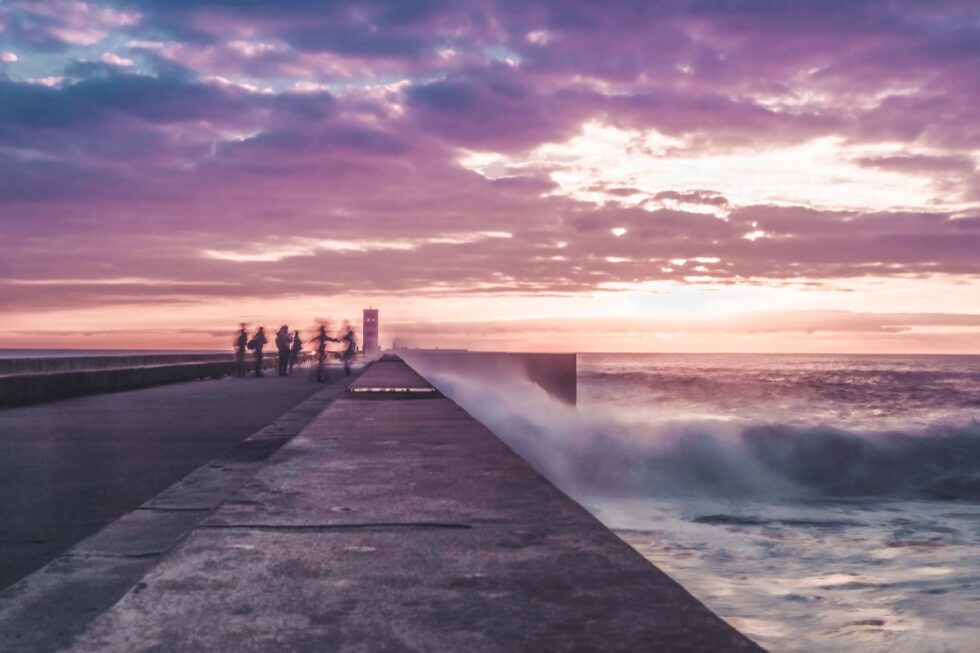 31. PARQUE DE CIDADE
If you're keen to escape the city why not spend an afternoon at the Parque de Cidade? This public park is located close to the coast and is best combined with a trip to one of the many beaches or Foz do Douro. A great spot for lunch or a picnic.
32. SOARES DOS REIS NATIONAL MUSEUM
The Soares dos Reis Museum is the most famous museum in Porto. Located within the Carrancas Palace it is definitely an impressive sight. You'll find all kinds of Portuguese art here including sculpture, metalwork and paintings form all periods of time.
33. RUA DE SANTA CATARINA
The Rua de Santa Catarina is Porto's main shopping street and a great spot for some clothes shopping to stock up your summer wardrobe. Take an afternoon stroll through the busy streets and explore the many shops.
34. NIGHTLIFE
Porto's main nightlife area is situated close to the university. Here you'll find a great selection of cheap bars, little clubs and great places to have a drink. Keep an eye out for places with live music nights.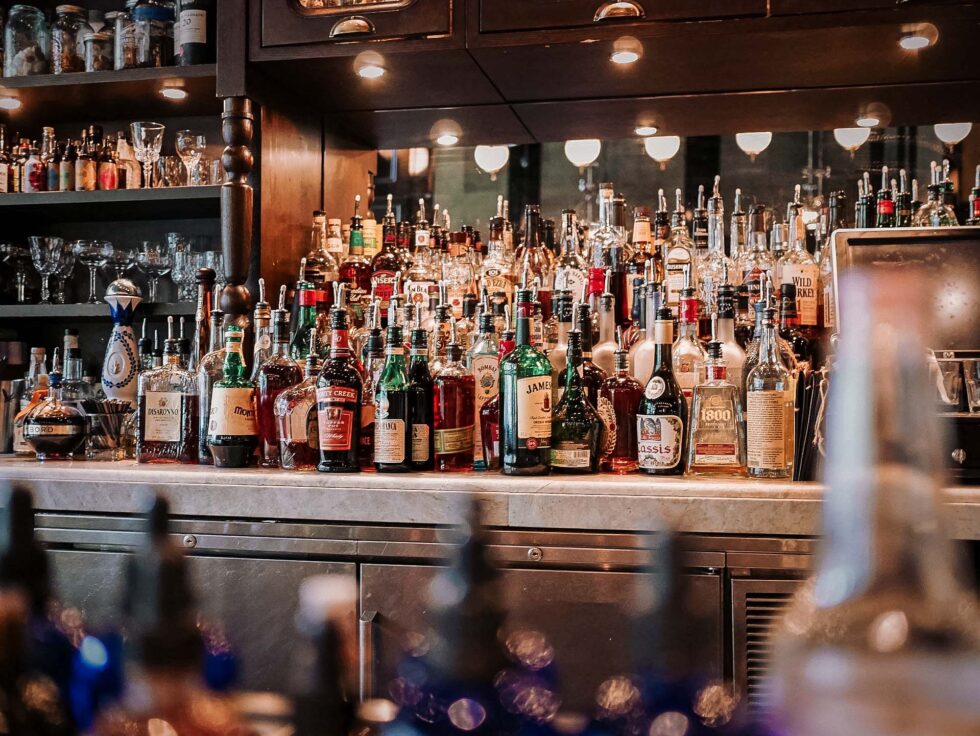 35. CAPELA DAS ALMAS
The Capela das Almas is yet another one of the blue churches that make Porto so famous. Tourists love to take photos with the famous blue wall of the church and it's usually quite busy during the day.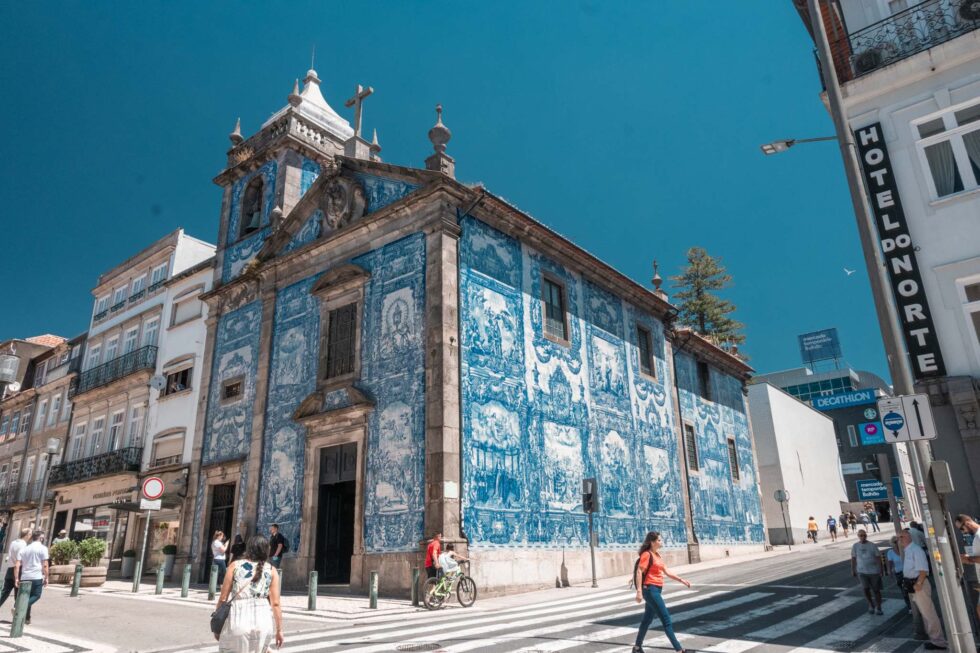 36. IGREJA DOS GRILOS
Close to the Porto Cathedral you'll find another very famous church. The Igreja dos Grilos was built by Jesuits in 1577 and has a very recognisable facade. Head to the lookout point above the church for the best view.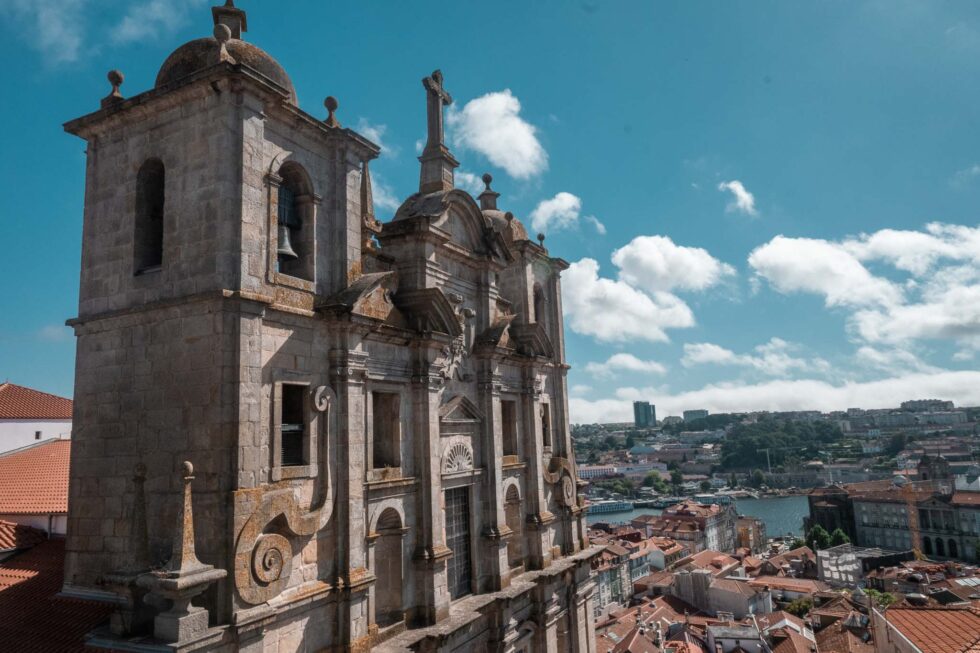 37. PORTO HALF RABBIT
One of the coolest things you can see in Vila Nova de Gaia is the "Half Rabbit". This sculpture created by the Portuguese artist Bordallo II is meant to raise awareness for our society's wastefulness. It's a stunning piece of art that you shouldn't miss.
My most important travel tips and resources
Book your flights
Skyscanner is the best website for finding cheap flights since it works like a search engine so you can find the best deals across all airlines.

Book hotels and hostels
• Booking.com: Best world-wide
• Agoda: Best in South East Asia
• Hostelworld: Best for hostels

Book tours, transport and rental cars
•Viator: The best place to book tours, day trips and excursions for al budgets
•12Go: Great for ferries, trains, transfers and buses in South East Asia
•Discover Cars: Best deals for rental cars around the word

Get travel insurance
Every traveller needs travel insurance and I mean every single one. SafetyWing covers you in case of injury, illness or worse and they've got your back if your bag is stolen, flights are cancelled or in case of a natural disaster.

Pay abroad
Ask any traveller, Wise is the best choice when it comes to sending money abroad. They've always got the best exchange rates, lowest fees and their visa card is great for getting cash out or paying abroad.

Things every traveller needs:
➼ Osprey Farpoint 70 Backpack
Detachable daypack, ultra-light, durable and free repairs for life. There's a reason why so many backpackers have this bag.
➼ Packing Cubes
Packing cubes are a gamer changer, keeping your luggage organised and providing tons of extra space.
➼ Power bank
There is nothing worse than running out of battery on an overnight bus journey or a long flight. With a powerbank you can charge your eletronics on the go and make sure you're always connected.
➼ Micro-fibre towel
These lightweight towels are foldable, fast-drying and so useful when you're travelling.

➼ You can find 15 more things every traveller needs here. Some might be a bit controversial but I warned you!
Did I miss anything?
If you have any questions or feel like something is missing from this post please leave a comment below or contact me.