With more than 1,6 million tourists visiting Porto each year there is no shortage of tourist scams in this city. Especially if you're going to Porto for the first time you should know what to look out for so you avoid falling victim to one of these tourist scams. Tourists are usually easy to identify and therefore vulnerable to pickpockets and other schemes. The most common goal of scams like these is usually to make you overpay or even have money or items stolen from you. While you can never avoid these things 100% of the time there are ways to keep yourself and your belongings safe. Keep these 8 scams in mind if you plan to visit Porto. Have you come across one that isn't on this list? Comment below!
Packing for a trip to Portugal? Here are 19 things that every traveller needs.
This post may contain affiliate links, which means we'll receive a commission if you purchase through our links, at no extra cost to you. This helps us keep Guide your Travel free and provide high-quality content for you. Please read the full disclaimer for more information.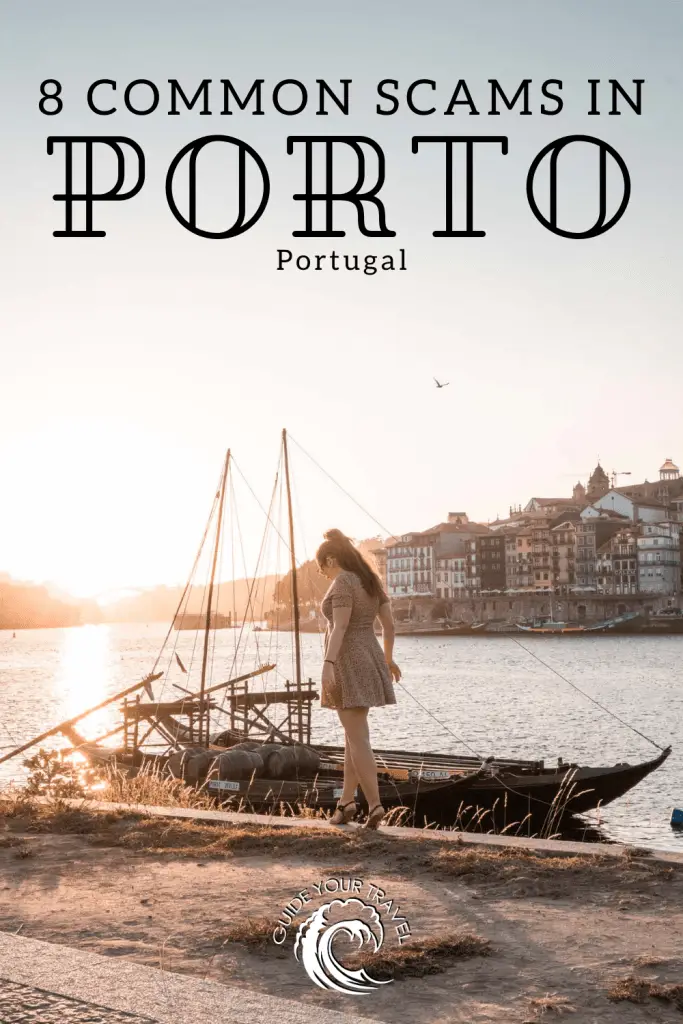 ARE SCAMS FREQUENT IN PORTO?
After reading this post you might feel as though Porto is not a safe city. This is far from the truth and you should not be intimidated by the examples given on this list. Like any other large tourist city in Europe, Porto does have some tourist traps and scams. However, it is in no way unsafe. You can go sightseeing or even out at night without having to feel uncomfortable or at risk. The examples on this list are merely things to watch out for because you could come across them. On the other hand, you might not encounter a single scam on this list and enjoy your trip to Porto without any issues. As always, make sure you keep your belongings close when you're out sightseeing and have common sense. That way you can make the most out of seeing this amazing city.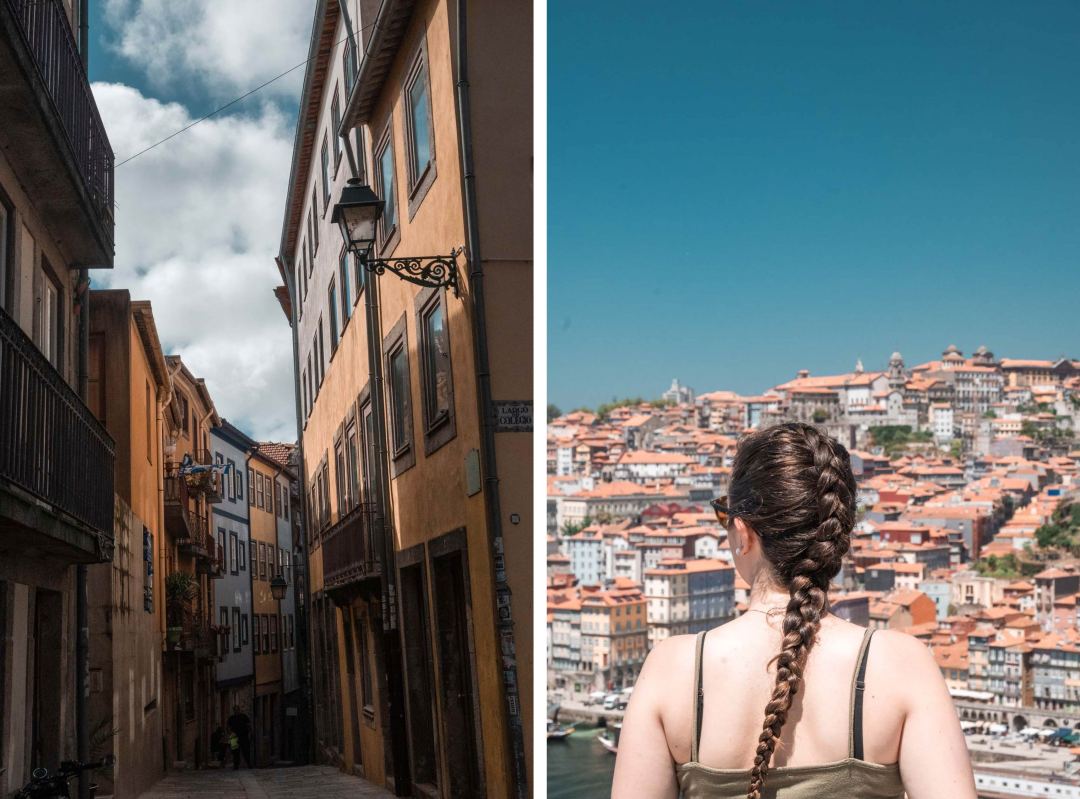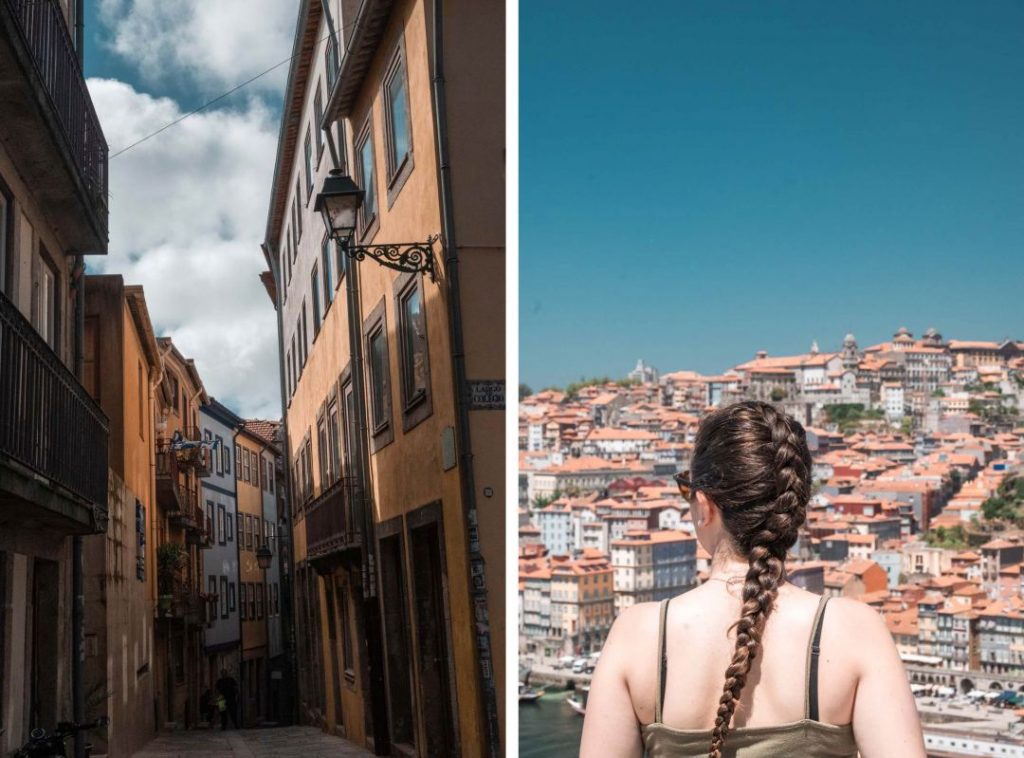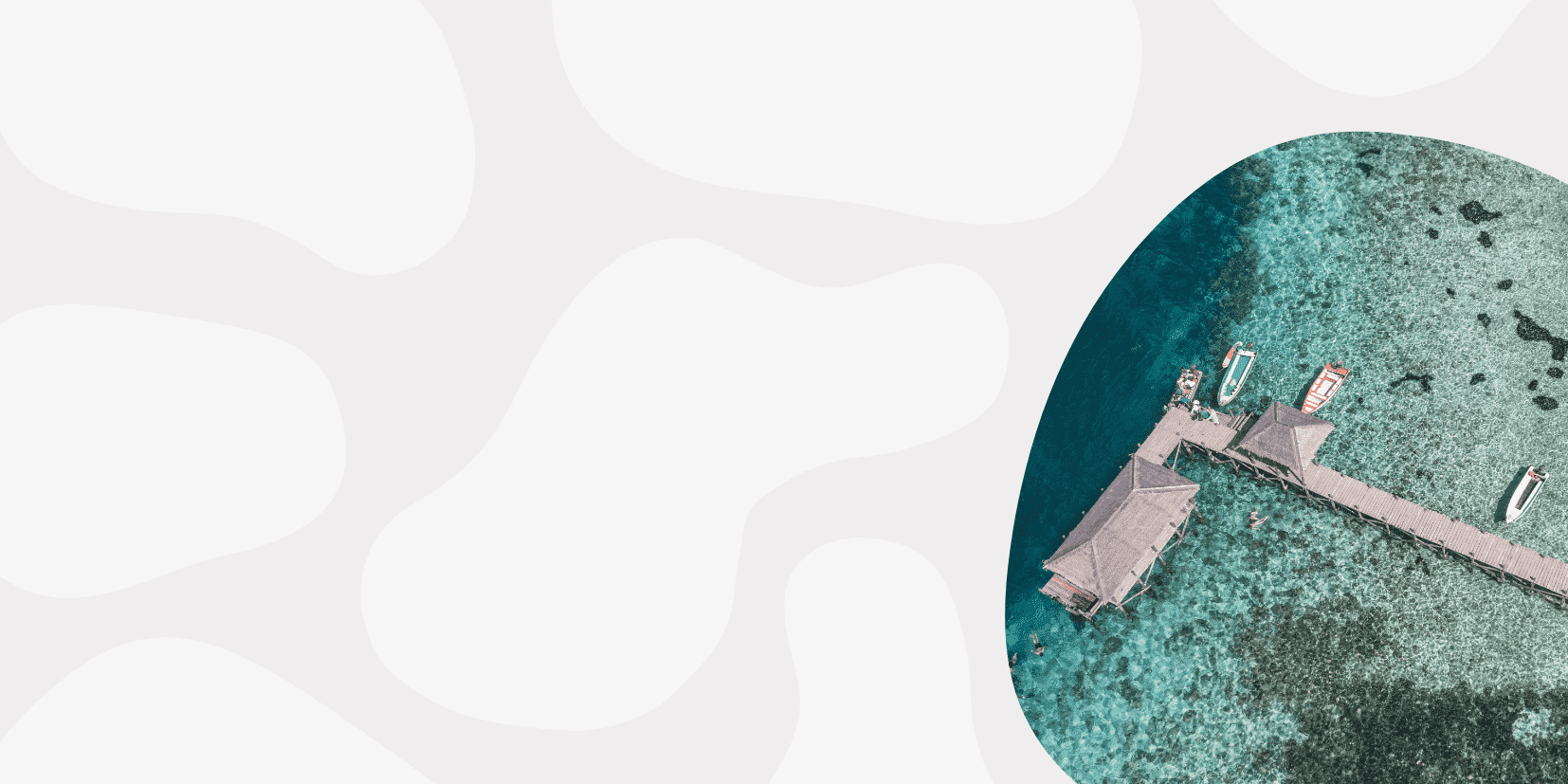 Let me save you time and effort when you're travel planning!

➼ Best travel insurance? SafetyWing
➼ Best place to find cheap flights? Skyscanner
➼ Best bank & credit card for travellers? Wise
➼ Best travel backpack? Osprey Farpoint 70
8 SCAMS YOU NEED TO WATCH OUT FOR IN PORTO
1. BRIDGE JUMPERS
This is a scam that is almost unique to Porto and can appear to be pretty harmless at first. The Ponte de Dom Luis I is one of Porto's most famous landmarks and a tourist hotspot. If you're visiting during the warmer months you'll frequently see young men climbing onto the railings of the lower level of the bridge while drawing attention to themselves by shouting and whistling. They'll ask tourists to pay €1 or €2 for them to jump off the bridge into the river below. This often causes a crowd to gather by the riverbanks as the bridge jumpers take up to 15 minutes of hyping up the crowd before actually jumping.
Paying a few euros to see someone jump into a river might seem harmless at first but pickpockets are the real danger of this scam. While everyone is distracted waiting for the men to jump this is their time to strike. Plus this scam is a frequently reoccurring event. People jump off the bridge around every 30 minutes so it is definitely not worth paying €2 for. If you want to watch make sure to keep all your belongings close and stand away from the crowd.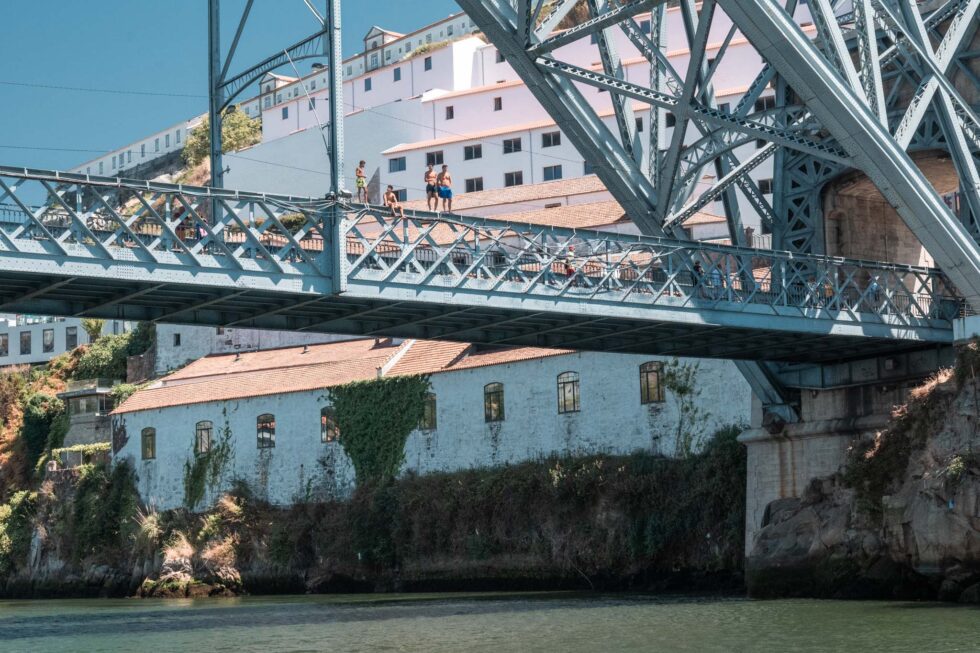 2. FAKE PARKING
On-street parking is very scarce in Porto's narrow streets. If you're coming by car I would advise you to park it in an official parking garage or further away from the city centre. If you do find a place to park on the street be very careful how you pay. Frequently there will be inofficial parking assistants that help you park and then ask for a tip. This is fairly harmless, however, in some cases, they will tell you that you pay for parking with them and not at the ticket machines. They will pocket this money and you will end up with a parking fine since you did not buy an official ticket.
Often the police are aware of this scam and tolerate or even encourage it as it lets them charge more fines. Always buy your tickets from an official machine and do not give money to anyone that isn't in a uniform. Always lock your car even if you're just buying a ticket and leave no valuables behind.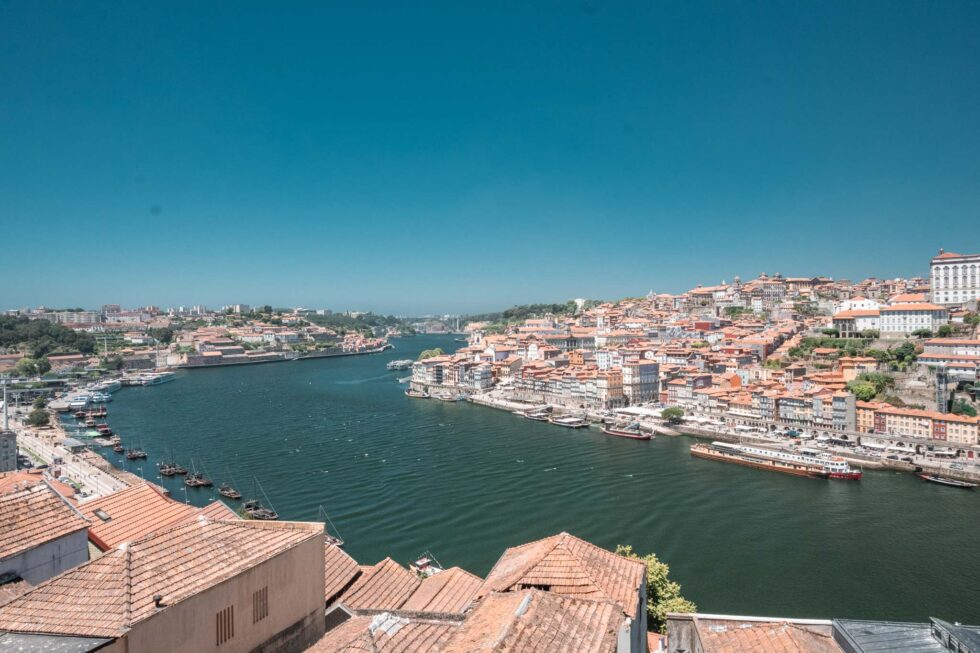 3. PICKPOCKETS
Like any large city Porto has pickpockets. They're most common in large crowds and in places where people tend to be distracted and take a lot of photos. Especially the historic tram lines are unfortunately a popular place for pickpockets. Avoid carrying your valuables out in the open and make sure to keep your bag or backpack close. Don't put your phone into your back pocket and keep any wallets or cash in a safe and hard-to-reach place. If you have a camera with you be careful when you carry it around your neck or shoulder. Camera straps are very easy to cut and it might be gone before you even realise what happened.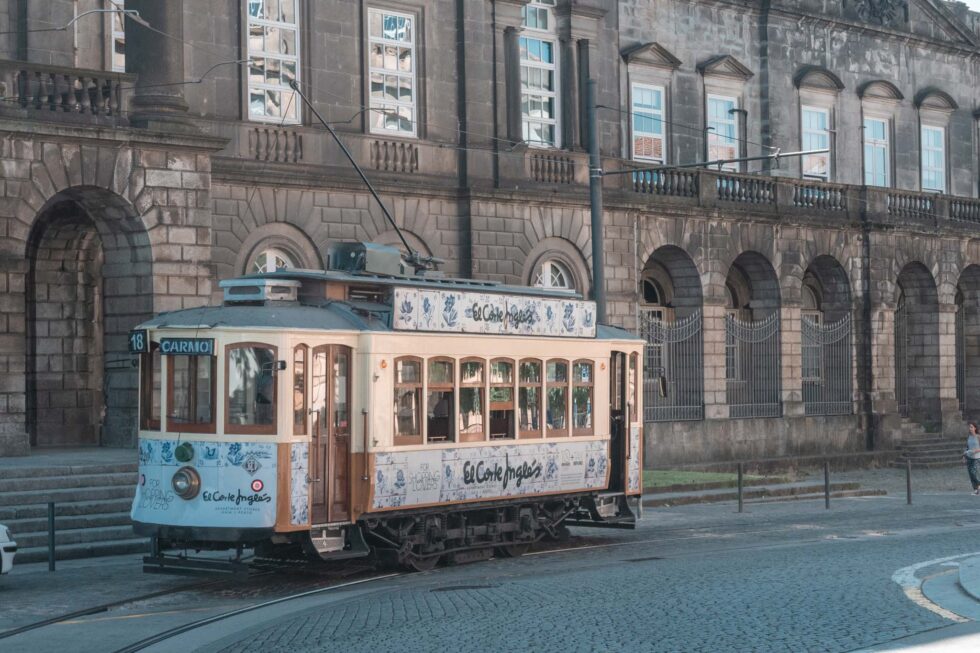 4. ROSE SELLERS
This is quite a common scam in many countries and unfortunately, Porto is no exception. I personally have only seen this scam with roses, however, I have heard stories of the same happening with items such as bracelets or other souvenirs. In most cases, someone will give you something for free like a rose and claim it is a gift.
This scam often happens to couples. They will then end up asking for a donation or a price in hindsight after you already accepted the item making it very hard to return it. In the case of couples, they will accuse the man of not wanting to spend money on his partner.
Usually, they will become so persistent or even start drawing attention to the situation that it will be easier to just pay a few euros rather than start a public scene. Sometimes other rose sellers will join to give you the feeling that you have no option but to pay. Just keep in mind that nothing is ever free and don't accept any gifts from a stranger.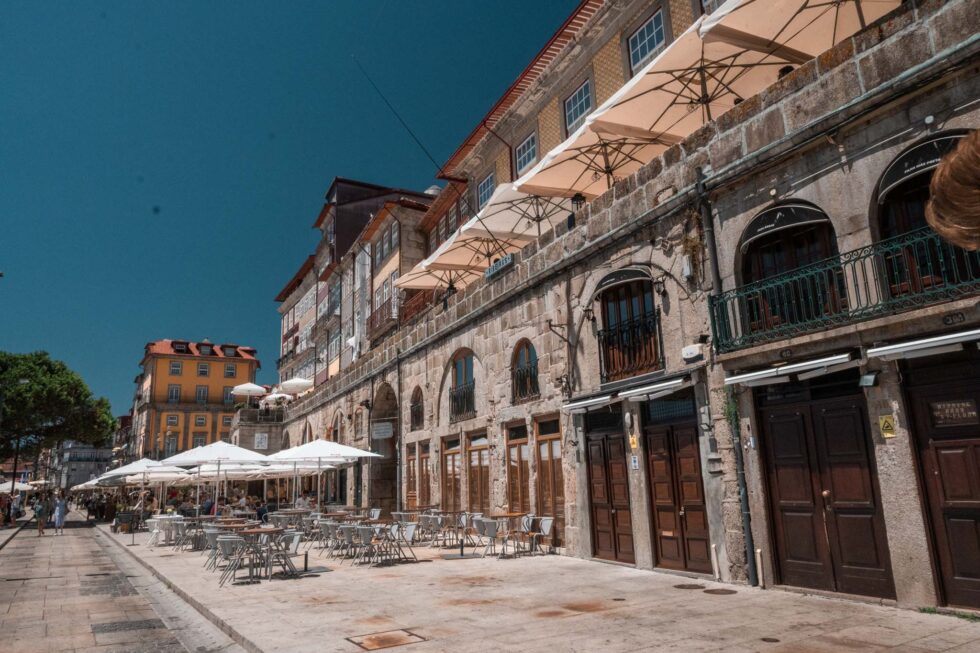 5. CHEAP DRINKS
Alcohol is quite cheap in most places in Portugal, Porto included. You'll find a number of bars offering ridiculously cheap drinks which seem a little too good to be true. Usually, you'll end up getting a drink that's a lot smaller than expected or that has been watered down. This happens frequently with cocktails. Once you've tried your drink it's hard to return it and since most bars in tourist locations do not rely on return customers they do not have to worry too much about the customer experience. Try to avoid really cheap places that advertise their low prices and head for the area around the university for affordable nightlife.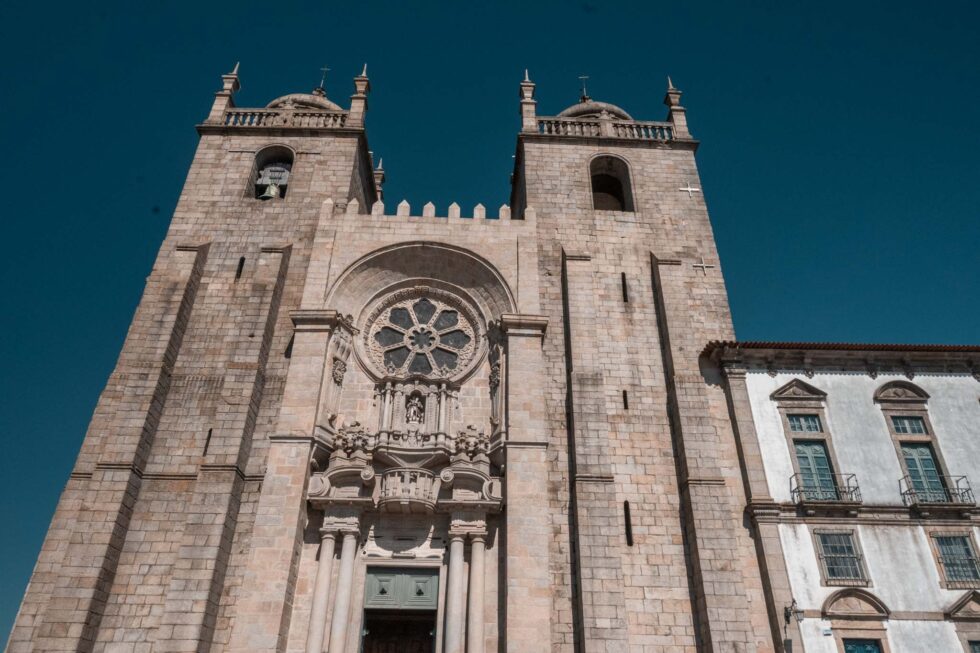 6. DRUGS
All drugs have been decriminalised in Portugal since 2001. This, however, does not mean that they are legal and can be freely purchased and consumed. Tourists should be especially careful with drugs when visiting a foreign country as there will be a high chance of getting caught and having to face the consequences.
Selling all kinds of drugs to curious tourists is a common practice in Porto and the rest of Portugal. You'll encounter people offering these to you on the street in broad daylight which might make it feel like it is easy and acceptable to buy some. Be aware that the vast majority of drugs that will be offered to you in such a way will be cut with dangerous substances or fake, to begin with. The police are more than aware of this and often work with street dealers to immediately identify tourists who buy drugs in Portugal. Either way, it is not worth it and you should steer clear of drugs abroad.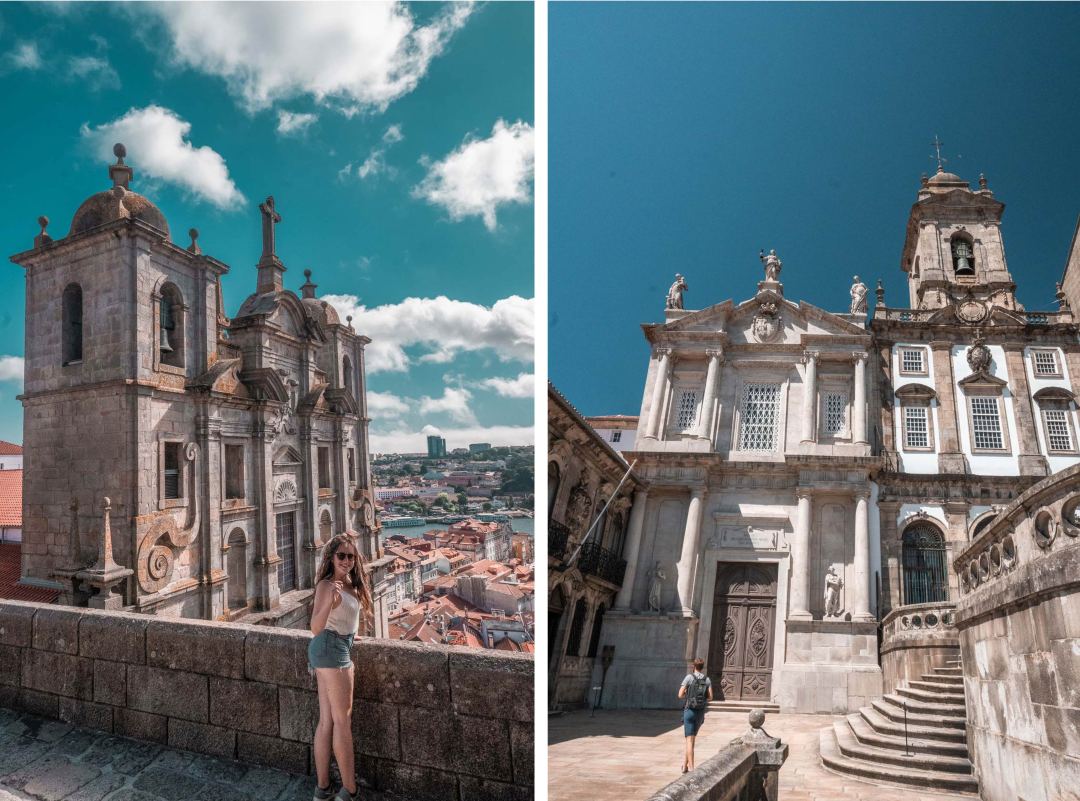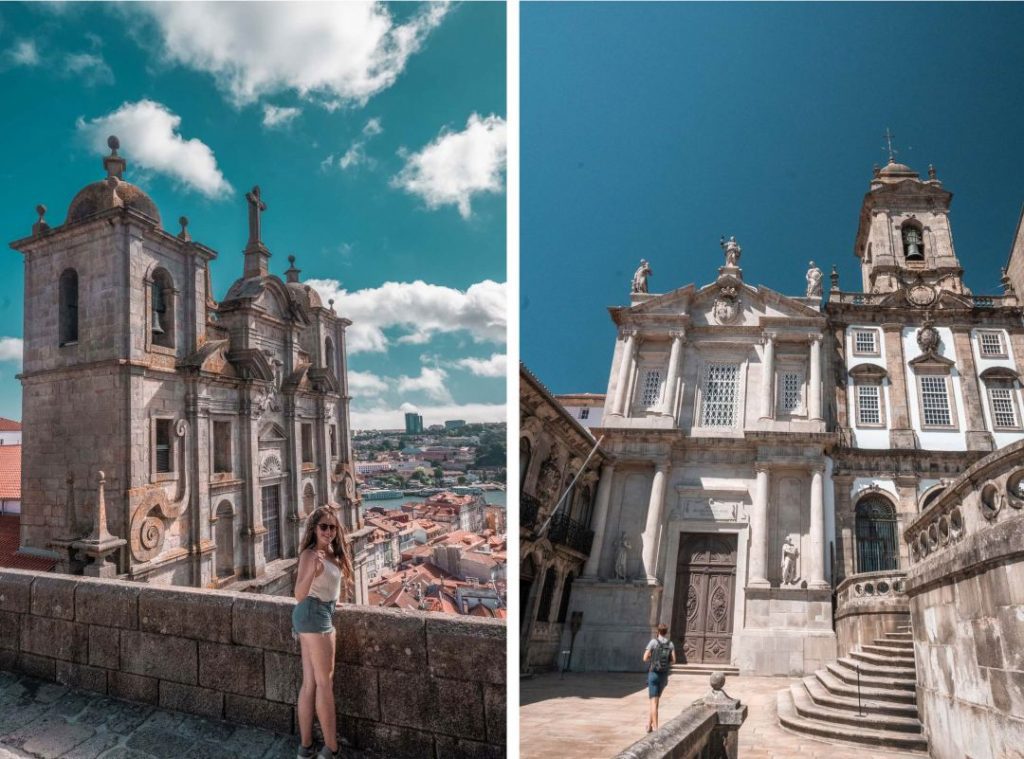 7. TAXI SCAMS IN PORTO
Taxi scams are quite common in big tourist hotspots and Porto is no exception. Make sure to only use official taxis and insist on paying by meter rather than a fixed price. Scams where drivers "forget" to turn on the meter and end up charging an inflated price are common so be aware of that. In some cases, drivers will take a longer route so you end up having to pay more. A little bit of research can go a long way in avoiding these scams. A great solution is to utilise ride-sharing apps like Uber to get around. These are paid through the app so you don't have to worry about being charged more. Plus the drivers rely on positive ratings so customer service is important.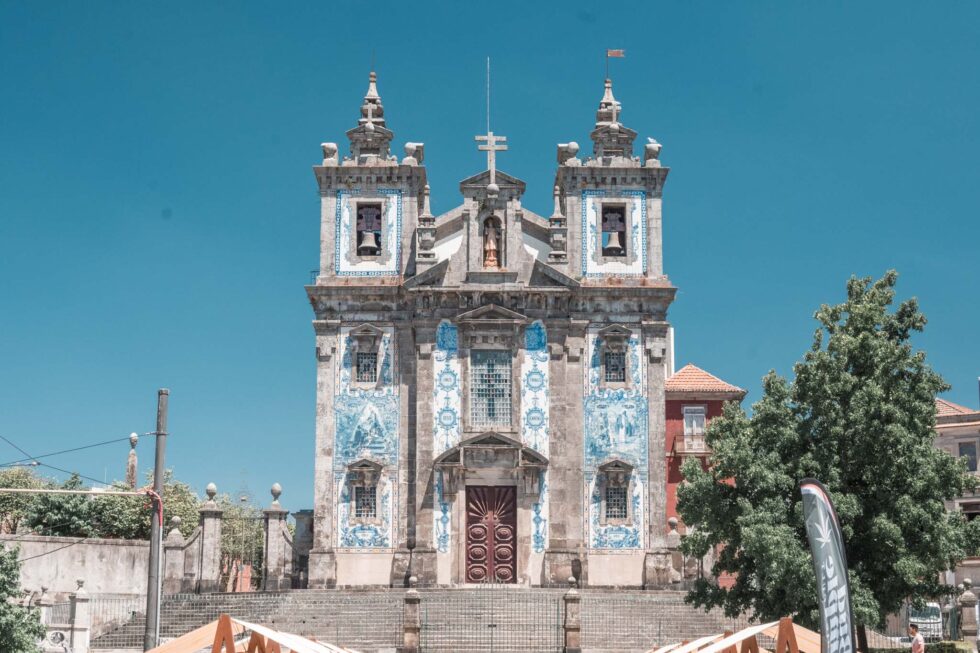 8. FAKE TICKETS
Lastly, you might encounter fake ticket scams where vendors will sell used or invalid tickets for tourist attractions. In Porto this might include Port wine tastings, the cable car or boat tours. Never buy tickets for these attractions from unofficial places. Stick to tourist offices or tour companies and do your research beforehand to find out what exactly you want to see. If someone offers you a very cheap price for an otherwise expensive attraction it is likely to be a fake or some sort of scam. If you're in doubt visit the Porto tourism office where you'll find all the information you need.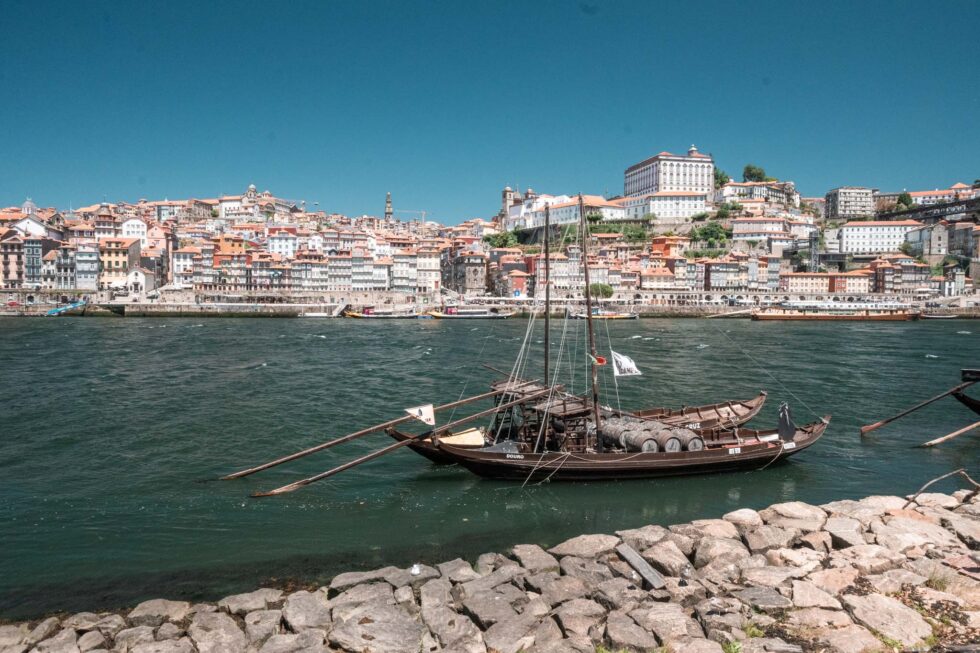 My most important travel tips and resources
Book your flights
Skyscanner is the best website for finding cheap flights since it works like a search engine so you can find the best deals across all airlines.

Book hotels and hostels
• Booking.com: Best world-wide
• Agoda: Best in South East Asia
• Hostelworld: Best for hostels

Book tours, transport and rental cars
•Viator: The best place to book tours, day trips and excursions for al budgets
•12Go: Great for ferries, trains, transfers and buses in South East Asia
•Discover Cars: Best deals for rental cars around the word

Get travel insurance
Every traveller needs travel insurance and I mean every single one. SafetyWing covers you in case of injury, illness or worse and they've got your back if your bag is stolen, flights are cancelled or in case of a natural disaster.

Pay abroad
Ask any traveller, Wise is the best choice when it comes to sending money abroad. They've always got the best exchange rates, lowest fees and their visa card is great for getting cash out or paying abroad.

Things every traveller needs:
➼ Osprey Farpoint 70 Backpack
Detachable daypack, ultra-light, durable and free repairs for life. There's a reason why so many backpackers have this bag.
➼ Packing Cubes
Packing cubes are a gamer changer, keeping your luggage organised and providing tons of extra space.
➼ Power bank
There is nothing worse than running out of battery on an overnight bus journey or a long flight. With a powerbank you can charge your eletronics on the go and make sure you're always connected.
➼ Micro-fibre towel
These lightweight towels are foldable, fast-drying and so useful when you're travelling.

➼ You can find 15 more things every traveller needs here. Some might be a bit controversial but I warned you!
Did I miss anything?
If you have any questions or feel like something is missing from this post please leave a comment below or contact me.