Lisbon is the perfect city to see on your next road trip through Portugal. This itinerary covers all the important sights of the city and perfectly combines sightseeing with nightlife and culture in Lisbon. Fall in love with this incredible city and make it your new favourite place to go in southern Europe.
Have you been to Lisbon already and loved it? You absolutely need to see Porto! Check out our complete guide and top things to do in Porto here.
This post may contain affiliate links, which means we'll receive a commission if you purchase through our links, at no extra cost to you. This helps us keep Guide your Travel free and provide high-quality content for you. Please read the full disclaimer for more information.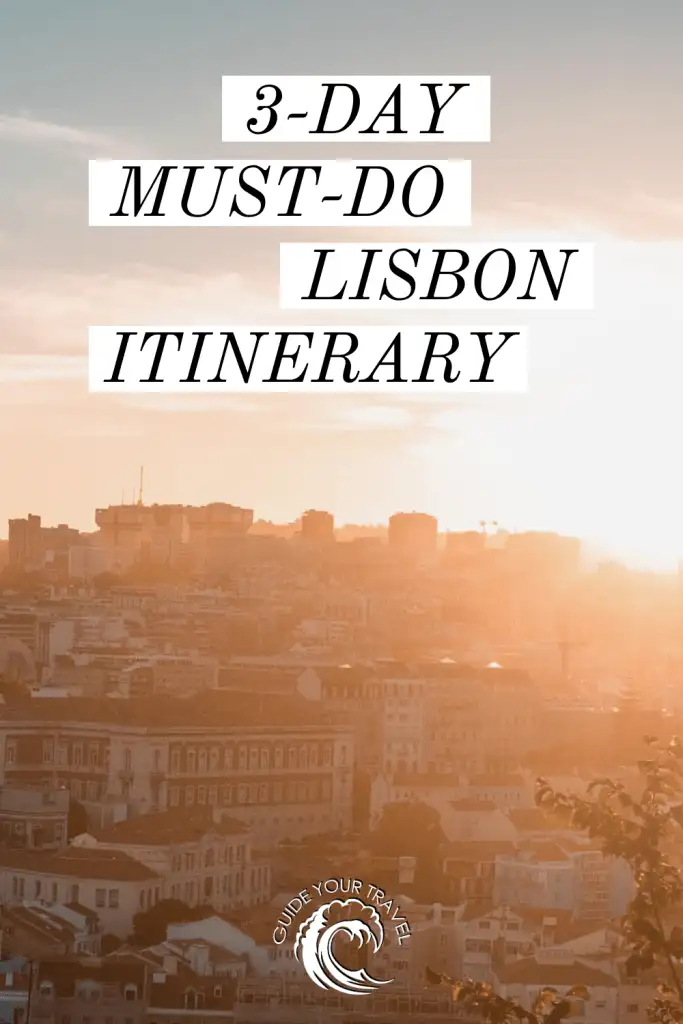 LISBON ITINERARY: DAY 1
The first day of this Lisbon itinerary is all about getting to know the city and finding your bearings. You'll explore some of the main attractions around the city centre as well as experiencing the nightlife for the first time.
TRAM 28
One of the best ways to explore Lisbon is by taking the iconic Tram 28. This is a historic tram route that happens to pass a good amount of famous attractions in Lisbon. This is a very popular tourist attraction so we highly recommend doing this early in the morning to avoid the crowds. For the best chances of getting a good seat, you should get on the tram at its origin point which is Martim Moniz, a central public transport stop in Lisbon. Buy a day ticket for the tram which will be more affordable and enjoy the ride as you'll be driven around some of Lisbon's historic neighbourhoods. You can get off at any point but why not stay for a while?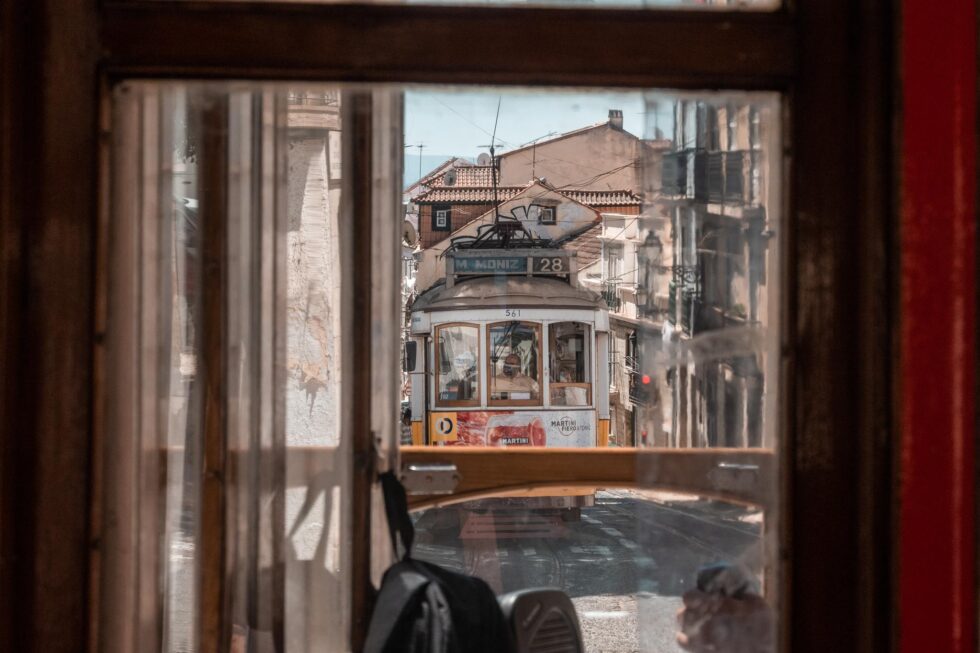 SANTA JUSTA LIFT
The Santa Justa Lift is an iconic structure located in the heart of the city. Depending on where you got off the tram you might be able to walk there although Uber's are fairly cheap in the city if not. Built in the 19th century this 45-metre lift is designed to help visitors conquer the different levels that Lisbon is built on. It costs 5.30€ for a return ride although you could easily head to the Carmen Convent next which just happens to be at the top of the lift.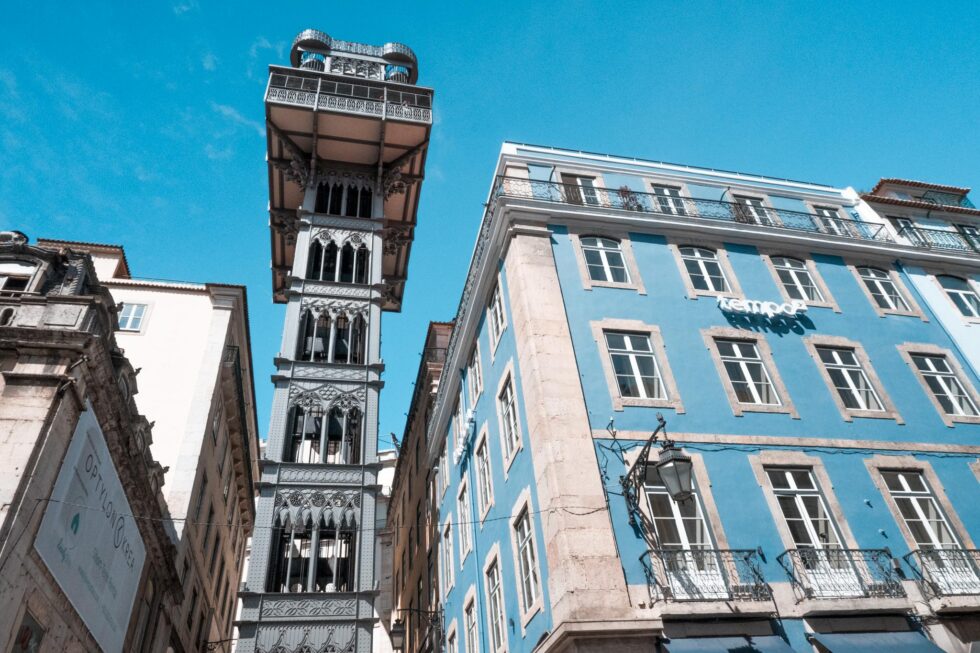 CARMO CONVENT
The Carmo Church and Convent is a beautiful structure that once used to be the largest church in Lisbon. It was partially destroyed in an earthquake in 1755 and now serves as a tourist attraction. It's also home to a small museum and well worth a visit if you're interested in Lisbon's history.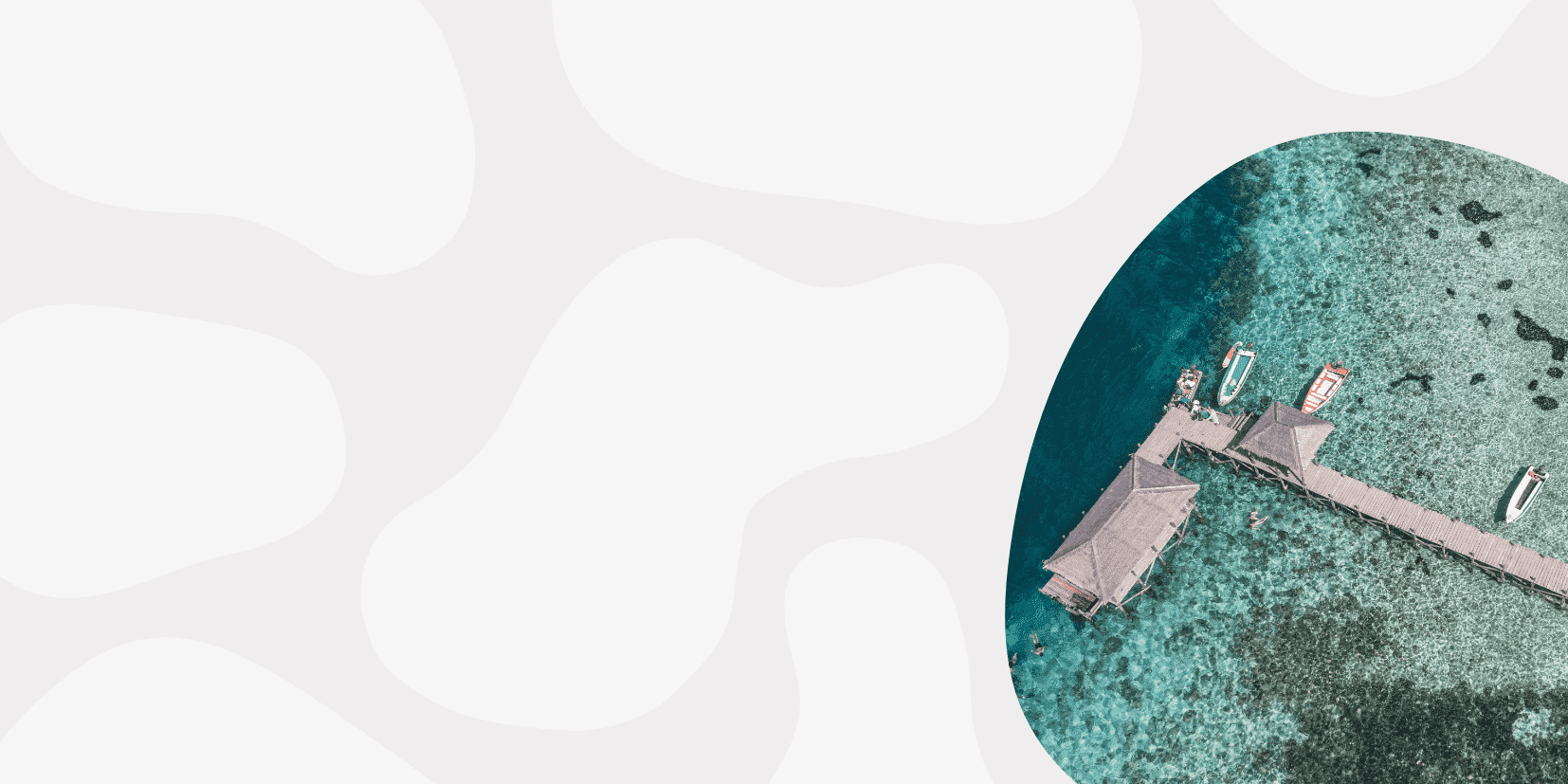 Let me save you time and effort when you're travel planning!

➼ Best travel insurance? SafetyWing
➼ Best place to find cheap flights? Skyscanner
➼ Best bank & credit card for travellers? Wise
➼ Best travel backpack? Osprey Farpoint 70
ROSSIO SQUARE
It takes less than 10 minutes to walk from the Carmo Convent to the beautiful Rossio Square. This is one of the busiest parts of the city so keep your belongings close. You'll love the beautiful statue of Dom Pedro IV and the incredible nearby architecture.
ELEVADOR
On your way to the next stop of this Lisbon itinerary you'll get the chance to walk through some of the old town and enjoy the little streets of Lisbon. At several spots in the city you'll encounter the so-called elevadors or ascensors which are essentially small trams that move up and down the steepest parts of the city. They only cost a few euros to ride and will not only save you from walking up the steep and narrow streets but are also a lot of fun to ride.
MIRADOURO DE SÃO PEDRO DE ALCÂNTARA
The Miradouro de São Pedro de Alcântara is an absolute-must see when you visit Lisbon. This lookout point is perfect for sunset and a great spot to begin your evening in the nearby Bairro Alto. You'll love the sweeping views of the city as well as the river. Why not get a little picnic to enjoy or maybe even bring a bottle of wine with you?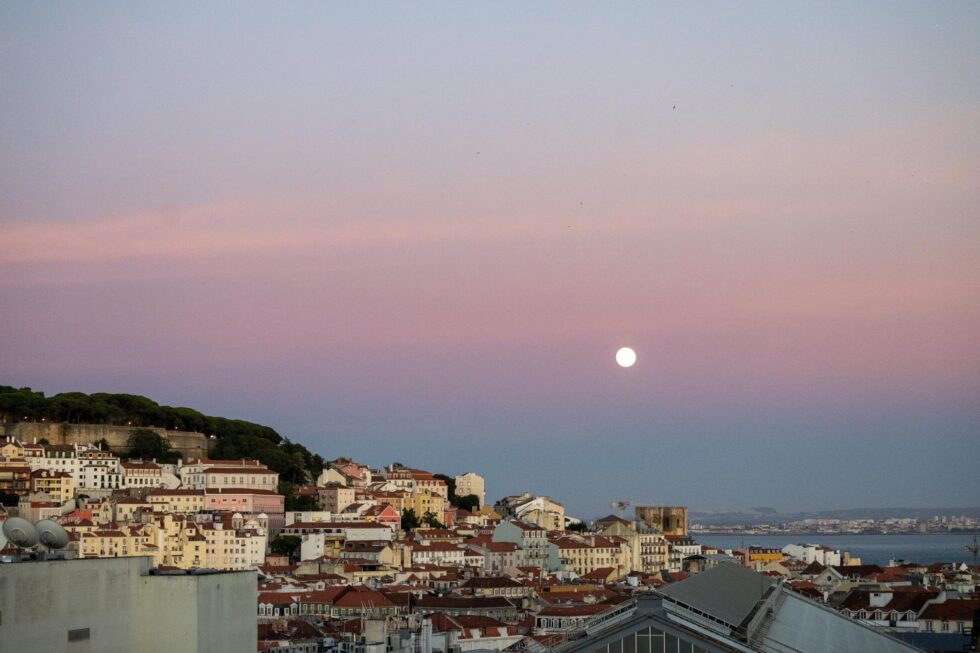 BAIRRO ALTO
Luckily, after the sun has set you won't have to walk far from the lookout point. Just a quick (downhill) walk away begins the Bairro Alto, Lisbon's notorious nightlife area. Get ready for cheap drinks, cute little restaurants and of course loud bars where you can dance the night away.


LISBON ITINERARY: DAY 2
You might be feeling tired today after a night out in Lisbon. You can sleep in and start day 2 of this Lisbon itinerary a bit late but don't forget about all the fun things you'll get to see and do! Get some breakfast and then get ready for another day in Portugal's best city.
ALFAMA
You're starting your day in the famous Alfama neighbourhood of Lisbon. Located on yet another hill this area has fantastic views of the city and lots of little streets to explore. This is a great area for arts and culture as well as fantastic restaurants. You'll love the incredible architecture such as the beautiful Sé de Lisboa Cathedral. Alfama is all about lookout points. The Miradouro das Portas do Sol might just be one of the best ones so definitely stop by.
ST GEORGE'S CASTLE
No need to go far for the next stop on this Lisbon itinerary. St George's Castle is a beautiful spot to spend a few hours as it has some of the best views in the entire city. Parts of it date back to the 6th century so it's a fantastic place to learn more about the local history. The entrance fee is 10€ per person which isn't the cheapest but still reasonable.
PRACA DO COMERCIO
You're leaving the Alfama District and heading down to the river. This is a quick walk and mostly downhill so you won't be too tired. If you're not up for it you can always rent an e-scooter. After a quick walk along the river, you'll reach the impressive Praca do Comercio which is a popular photo spot in Lisbon. Admire the white buildings and the fantastic architecture. This marks the beginning of Lisbon's shopping district so if you're up for it now is the time to get some souvenirs. If not, we highly recommend having an iced coffee (or beer) at the Praca do Comercio to cool down for a bit.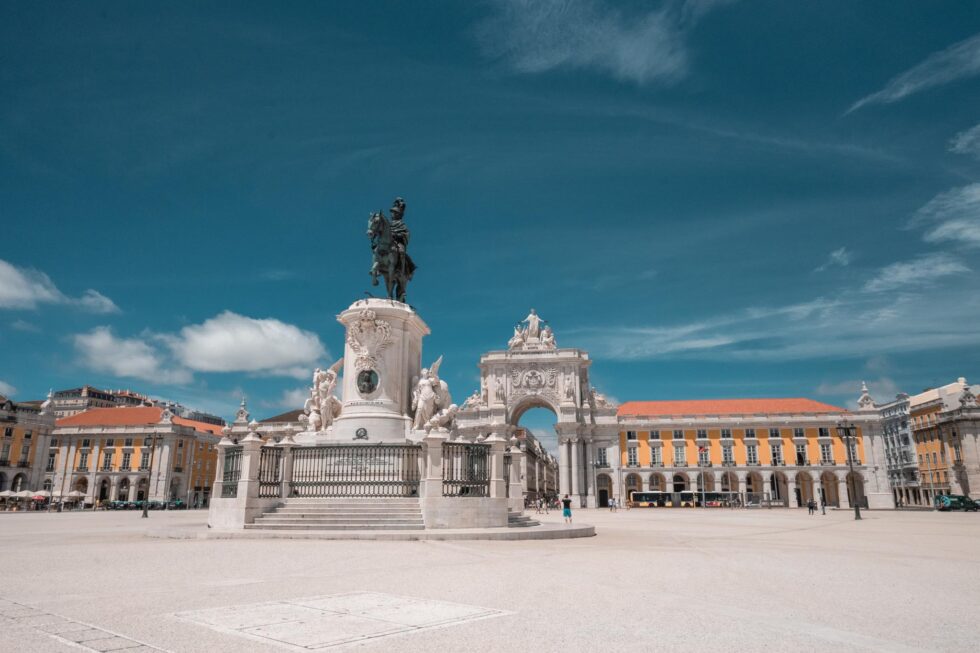 RIVERFRONT
This is the time to truly appreciate Lisbon's beautiful riverfront. Take some photos, sit on the steps by the river or try to spot the statue of the Santuário de Cristo Rei on the other river bank. This is a beautiful spot to come for sunset so keep it in mind for your last day if you're feeling up for it.
TIME OUT MARKET
After another quick walk along the beautiful riverfront of Lisbon, you'll reach the famous Time Out Market. This is a large and modern food hall which is very popular among tourists and locals alike. You'll love the wide variety of foods and snacks and will find yourself wanting to try them all. Definitely come here hungry!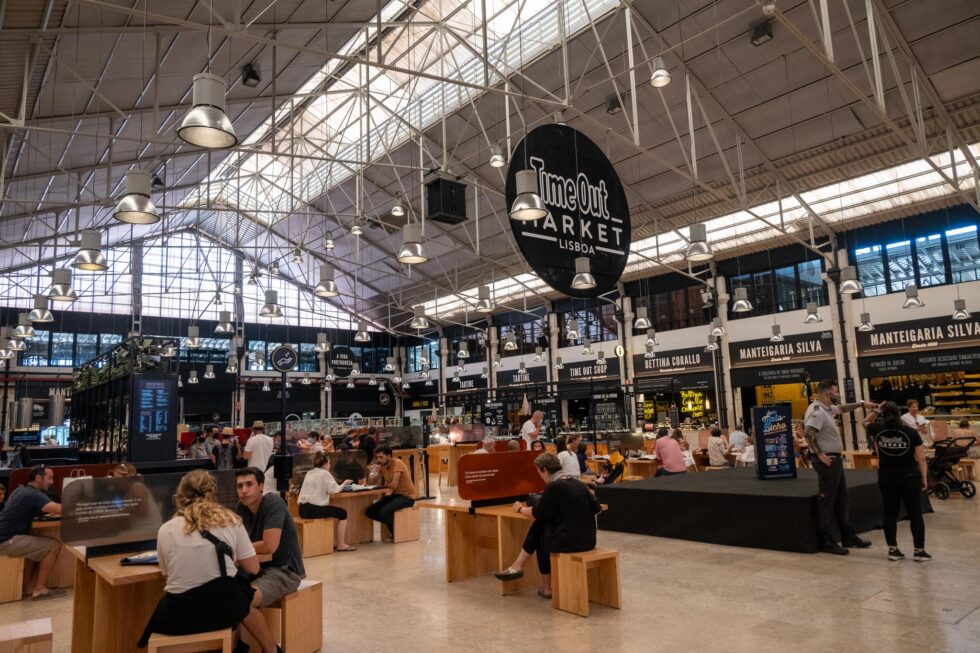 MIRADOURO DA SENHORA DO MONTE
To conclude the day you're heading to yet another lookout point to watch the sunset over the city. It's best to take an Uber there although there are some bus options as well. The Miradouro da Senhora do Monte is a stunning spot and highly recommended for sunset. It can get quite crowded though so try to go early to get the best seats.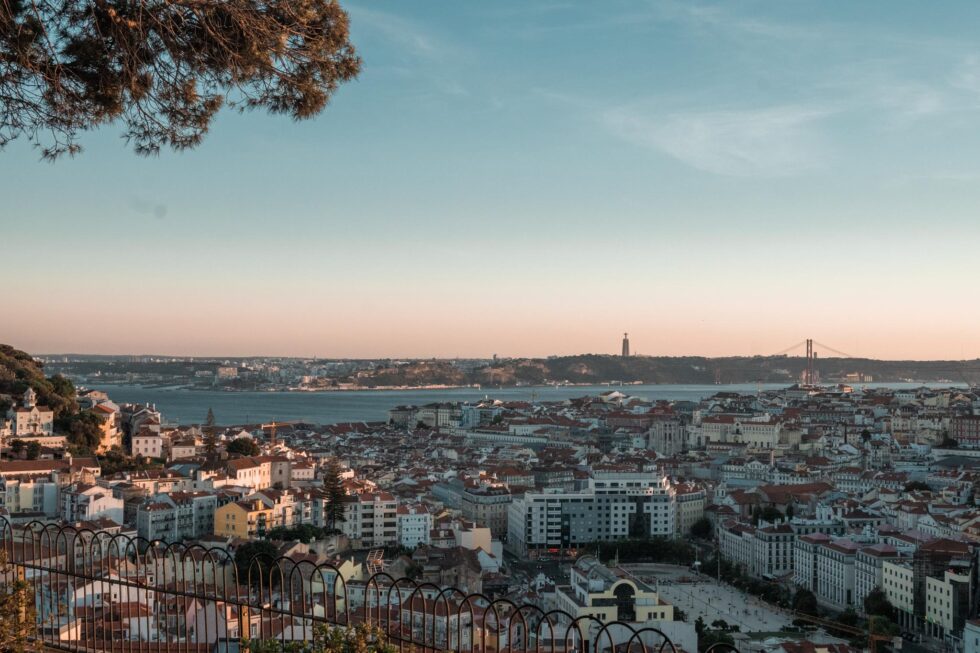 LISBON ITINERARY: DAY 3
On your last day in Lisbon you're actually leaving the city centre and heading west. After a quick drive you'll reach the beautiful Restelo neighbourhood and its many attractions.
BELÉM TOWER
You're starting the day at the Belém Tower which lies a quick 15-minute drive or a 30-minute tram ride outside of the city. Built in the 16th century, this is one of Lisbon's most famous landmarks and a popular photography spot for tourists. Coming here early will definitely be the best choice and will save you from the crowds of tourists you'll usually encounter here. The entrance fee for the tower is 6€ per person.
PADRÃO DOS DESCOBRIMENTOS
Just a quick walk from the Belém Tower lies the Padrão dos Descobrimentos. This impressive statue celebrates the Portuguese ages of exploring in the 15th and 16th century and is another popular photo spot. This area has beautiful views over the estuary and is great for having a quick drink or snack at one of the nearby restaurants. Click here to learn more about the history of this incredible statue.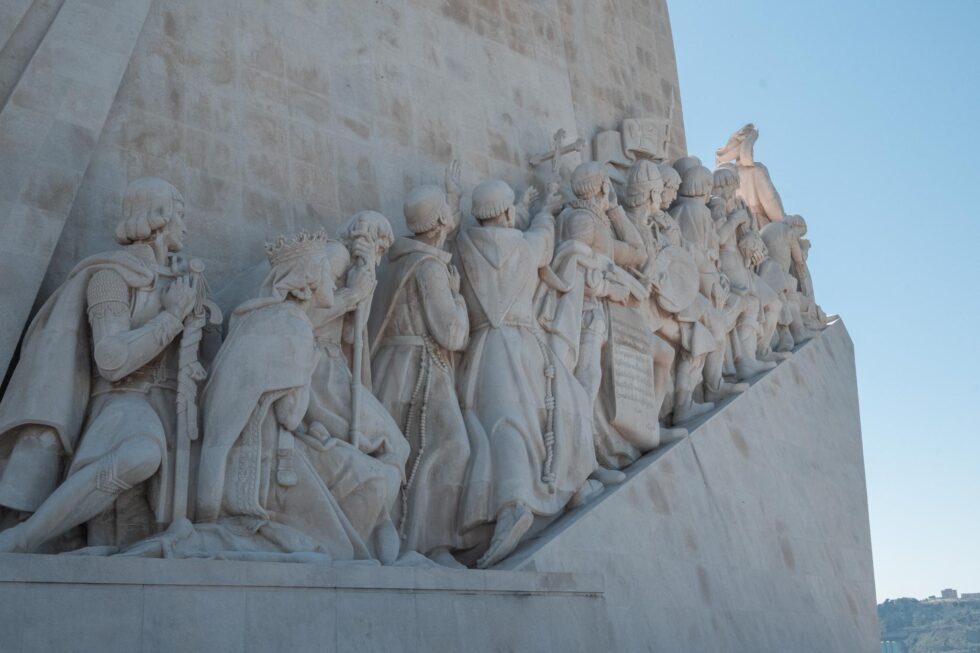 MONESTARIO DOS JERÓNIMOS
After you've had enough of exploring the river banks you'll head to the Monestario dos Jerónimos. This beautiful structure was built in 1501 and has been declared a UNESCO World Heritage Site. The interior is quite large and impressive. Access to the church is free and visiting the cloister costs 10€ per person. There are combination tickets available for visiting both the Belém Tower and the Monestario dos Jerónimos.
LX FACTORY
On your way back into the city you'll make one stop along the way. As the name suggests, the LX Factory is located in an old industrial complex which has been transformed into what you might call a little shopping centre. It's home to a wide variety of shops and restaurants with incredible street art and lots of fantastic photo spots. Definitely don't miss out on this unusual place.
My most important travel tips and resources
Book your flights
Skyscanner is the best website for finding cheap flights since it works like a search engine so you can find the best deals across all airlines.

Book hotels and hostels
• Booking.com: Best world-wide
• Agoda: Best in South East Asia
• Hostelworld: Best for hostels

Book tours, transport and rental cars
•Viator: The best place to book tours, day trips and excursions for al budgets
•12Go: Great for ferries, trains, transfers and buses in South East Asia
•Discover Cars: Best deals for rental cars around the word

Get travel insurance
Every traveller needs travel insurance and I mean every single one. SafetyWing covers you in case of injury, illness or worse and they've got your back if your bag is stolen, flights are cancelled or in case of a natural disaster.

Pay abroad
Ask any traveller, Wise is the best choice when it comes to sending money abroad. They've always got the best exchange rates, lowest fees and their visa card is great for getting cash out or paying abroad.

Things every traveller needs:
➼ Osprey Farpoint 70 Backpack
Detachable daypack, ultra-light, durable and free repairs for life. There's a reason why so many backpackers have this bag.
➼ Packing Cubes
Packing cubes are a gamer changer, keeping your luggage organised and providing tons of extra space.
➼ Power bank
There is nothing worse than running out of battery on an overnight bus journey or a long flight. With a powerbank you can charge your eletronics on the go and make sure you're always connected.
➼ Micro-fibre towel
These lightweight towels are foldable, fast-drying and so useful when you're travelling.

➼ You can find 15 more things every traveller needs here. Some might be a bit controversial but I warned you!
Did I miss anything?
If you have any questions or feel like something is missing from this post please leave a comment below or contact me.