My name is Victoria and I'm a travel blogger, freelance writer and photographer. Content creation is my passion, and the travel niche is where my heart truly lies. I have a degree in Business Management and International Relations which gives me advanced knowledge in the business and political industries as well. I specialise in social media content, blog posts, articles, copywriting, photography and videography.
Details
Email: guideyourtravelblog@gmail.com
Web: www.guideyourtravel.com
Social: @guideyourtravel
Total Instagram Followers
The blog (www.guideyourtravel.com)
25-34 Primary Age Demographic
United States 19%
Australia 21%
UK 10%
Malaysia 8%
Primary Locations
Social Media 14%
Direct 20%
Referral 10%
Google 1%
Traffic Directed From
25-34
Primary Age Demographic
Germany 4%
US 16%
India 10%
UK 7%
Primary Locations
51.7% Female
48.3% Male
Gender
I specialise in content creation, especially photography and writing. I offer both sponsored posts on Guide your Travel, guest posts as well as freelance and ghost writing services. Contact me for social media promotion, advertisements as well as blogging courses.
I'm open to working with:
Ambassadorships
Affiliate Marketing
Product / Trip reviews and promotion
Product / Hotel / Event / Flight Reviews
Guest Blogs
Guide your Travel prides itself in providing authentic advice and information. We offer paid collaborations and brand promotion on our blog as well as affiliate marketing. We reserve the right to only promote products and services we have tried ourselves and can wholeheartedly recommend. The brands we work with go through an extensive review process to ensure our information quality is retained. Contact us for more information.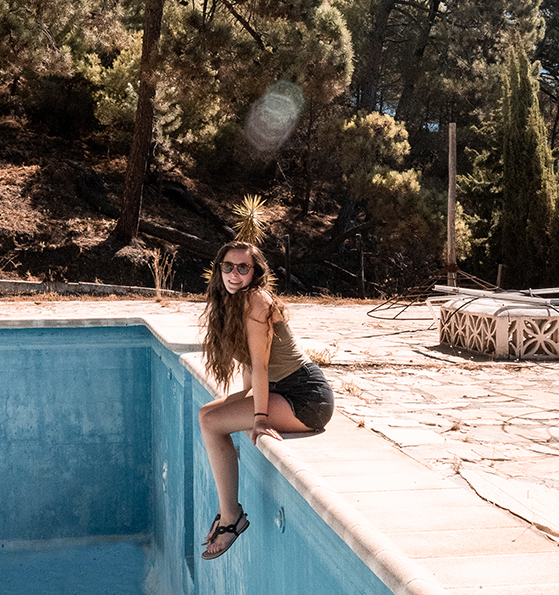 I'm 24 years old and grew up in Germany. Right now I'm studying at a university in Scotland and am about to graduate with a bachelor's degree.
Full-time travel is my dream and I've spent the last few years slowly building my online business. Guide your Travel is technically a travel blog, but I also write about photography, social media and how you can start blogging. Don't forget to check out my destination guides and travel tips.
Explore my favorite places by clicking one of the countries below