Isla Holbox is a beautiful little island located in Yucatán, Mexico with a lot of things to see and do. Surrounded by picturesque beaches and crystal-clear waters this island is a small piece of paradise you will never forget. If places like Playa del Carmen or Cancun feel too touristy for you definitely give Holbox a try as it is sometimes considered somewhat of a hidden gem that has been spared from the crowds.
We at Guide your Travel love Holbox and everything you can do there. However to truly give you a list of the best activities you need to try in Holbox we decided to partner up with some of our favourite travel bloggers and ask for their opinion. We hope you like it!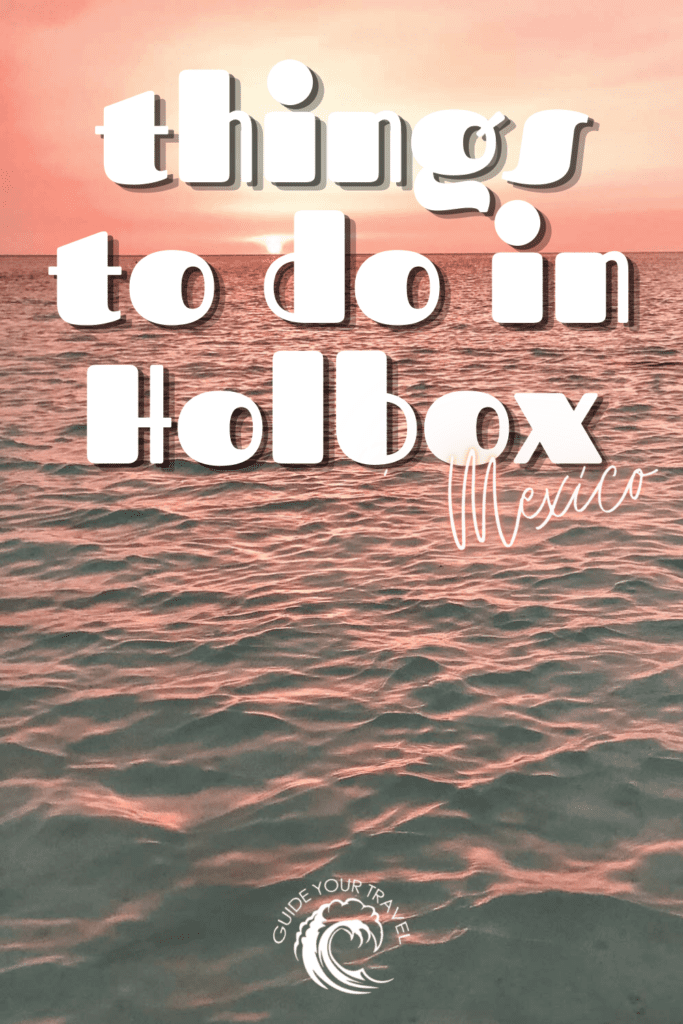 Why you need to visit Isla Holbox in Mexico
Holbox or Isla Holbox as it is officially called is not a typical tourist island like the nearby Isla Mujeres or Cozumel. If you're looking for beach clubs, luxury hotels, or shopping opportunities this might not be the right place as things in Holbox tend to be a bit quieter.

When the beaches of Tulum or Playa del Carmen are flooded in mountains of seaweed Holbox is usually spared which makes it a great spot when the seaweed season strikes.

The majority of the island's roads are unpaved and there are only a very limited number of cars allowed in Holbox. The main way of getting around is by golf cart which you can rent on an hourly or daily basis.

While the actual island is large and very long, only a small part of Holbox is inhabited. The rest is occupied by a nature reserve that is home to rare birds and stunning underwater life. Holbox is often described as a piece of the way Mexico used to be before mass tourism, and spending at least a few days here is an absolute must-do.

The island feels like a small village where everyone knows each other and life just moves a little bit slower than usual. Disconnect from the rest of the world and reconnect with nature in Holbox.

There is no better place to discover Mexico's beauty.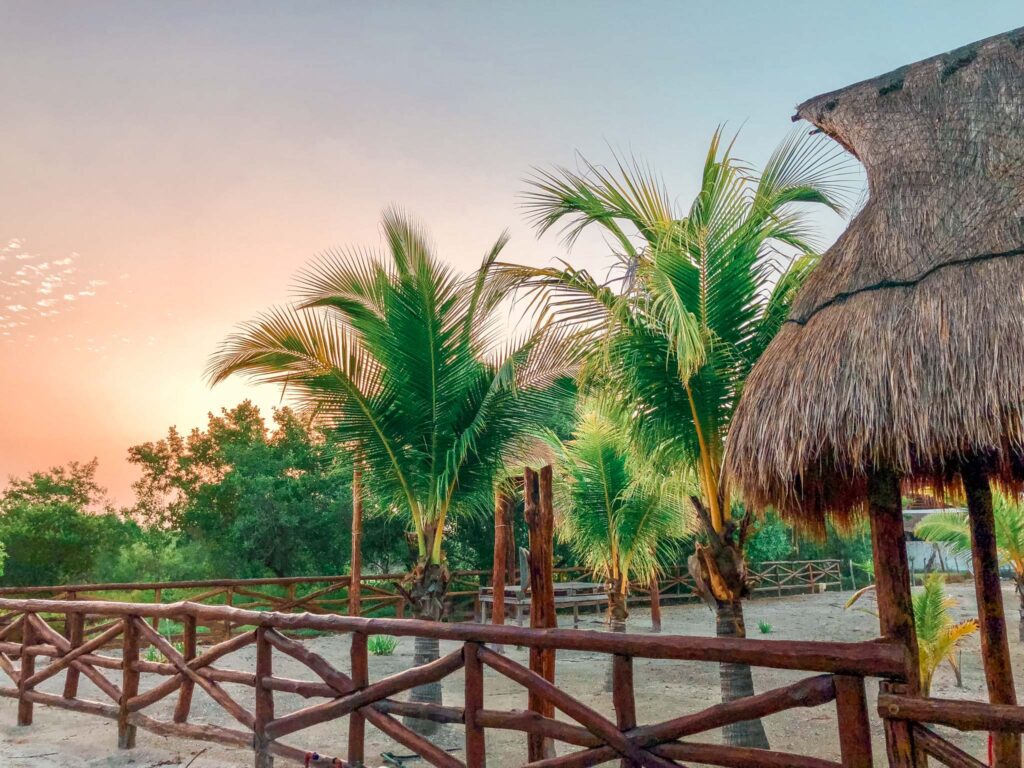 How to get to Isla Holbox in Mexico
Isla Holbox is somewhat of a remote island and getting there will take some time.

Although the island has a tiny airport this is mostly reserved for scenic flights and small private aircraft coming from Cancun. Flying is possible but will be very expensive.

Most tourists will book a shuttle transfer to Chicquilá which is the town from where ferries to Holbox leave. This will cost around 80€ and is a good option if you're looking for a more luxurious way to start your trip.

The cheapest way to get to Holbox is by bus. The Mexican ADO bus system is very reliable and comfortable so it's a fantastic choice if you want to save money. Routes from Cancun to Isla Holbox cost around 7€ to 15€ per person which is very reasonable. The bus takes approximately 3 hours.

Once you're in Chicquilá you'll take a ferry to the island of Holbox. The service runs up to every 30 minutes and takes just 15 minutes. Tickets cost 6€ per person.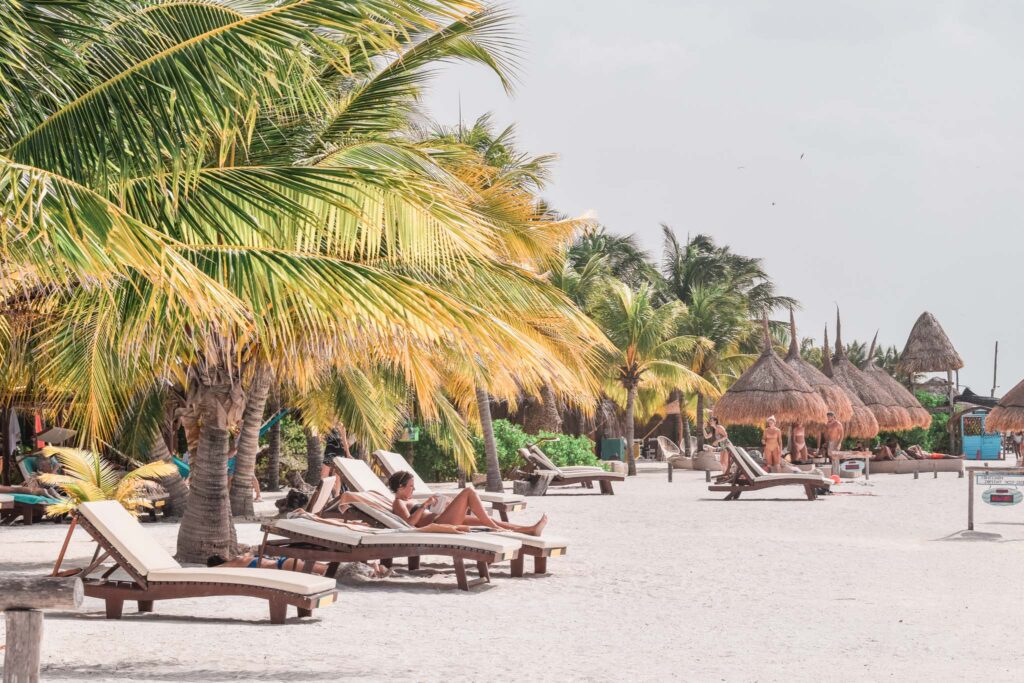 What sort of things can you do in Isla Holbox, Mexico?
Since the inhabited part of Isla Holbox is actually very small it might seem like there isn't much to do on this beautiful island. However, Holbox has a lot to offer especially when it comes to things you can do outdoors.

Of course, you'll be spending a lot of time by the beach when you're coming to a tropical island like Holbox. Holbox has nearly no surf and almost all of its beaches have very shallow water. Your itinerary for the island won't be incredibly packed because there is simply not that much to do.

That gives you plenty of time to unwind and take a breath while you fully immerse yourself in island life in Holbox, Mexico.
Fun things to do in Isla Holbox, Mexico
Here are the best things to do during your time in Holbox. Luckily everything on the island is located very close together so you'll be able to walk to most important places or take a gold cart if necessary.
1. Watch the sunset at Punta Cocos
Punta Cocos is one of the most popular beaches and Holbox and all of Mexico. Located on the western tip of the island this is the perfect place to watch the sunset and enjoy a cold drink.

You won't find resorts or hotels at this beach, just a small hut selling drinks and snacks during the day. Punta Cocos has beautiful sandbanks and very shallow waters so expect to walk for a bit until you'll be able to swim properly especially during low tide.

You might know Punta Cocos from the iconic hammocks in the water which is one of the best places in Holbox to take photos. Spot flamingos or go in search of horseshoe crabs in the crystal-clear waters.
Top tip: There is no cellphone reception at Punta Cocos so be prepared to walk for a bit if you want to order a golf cart taxi.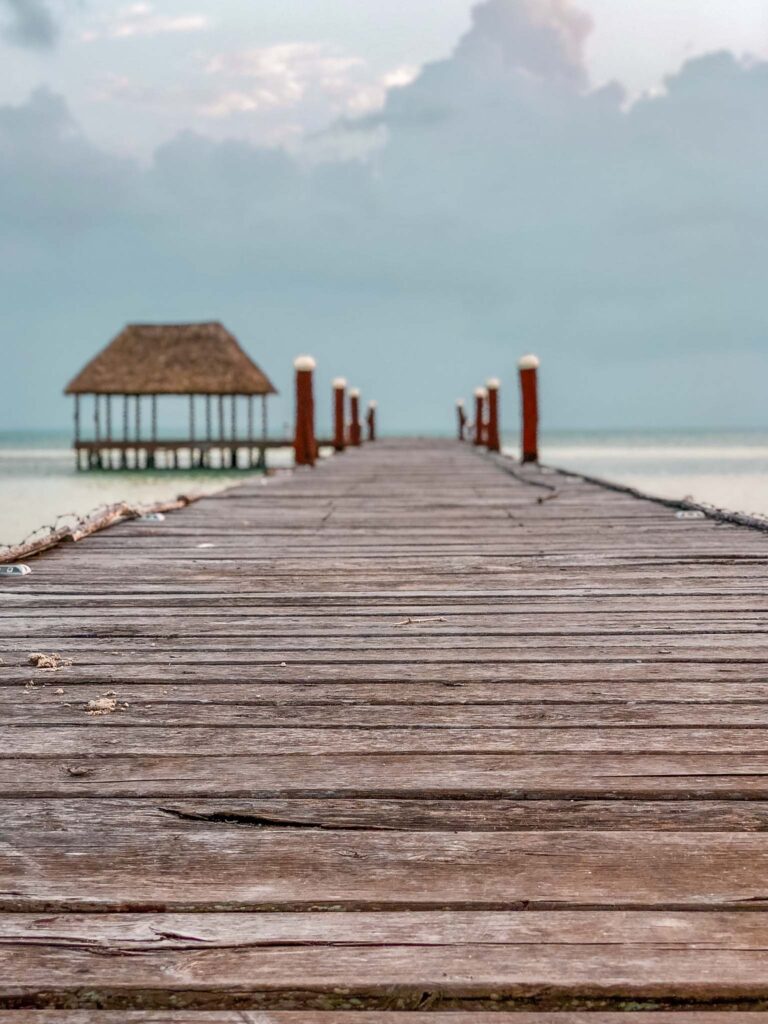 2. See the waves light up with bioluminescent plankton
Seeing bioluminescent plankton is one of the most magical experiences you can have. These microscopic creatures only appear during certain conditions in specific parts of the world. Holbox is one of the few places where you can see them right on the beach without having to take a boat away from the coast.

Since there is little light pollution the best area for seeing bioluminescent plankton in Holbox is the beach south of Punta Cocos. Just take a golf cart to the beach and walk for around 10 minutes until you reach the quieter coves.

The plankton is most visible when movement is involved so put your hands or feet into the water until you see a faint blue glow. You might feel a slight sting but the plankton is completely harmless. The best time to see bioluminescence in Holbox is in summer and fall.
Top tip: A lot of tourist companies will offer guided tours to see the plankton. While this is a good option for anyone who doesn't want to worry about planning there is no real need to pay for an expensive tour as they just take their guests to the same place. Just go by yourself and call a golf cart taxi if you're not comfortable driving at night.
Best time to go: Late at night when it's completely dark
How much time to spend here: 1 hour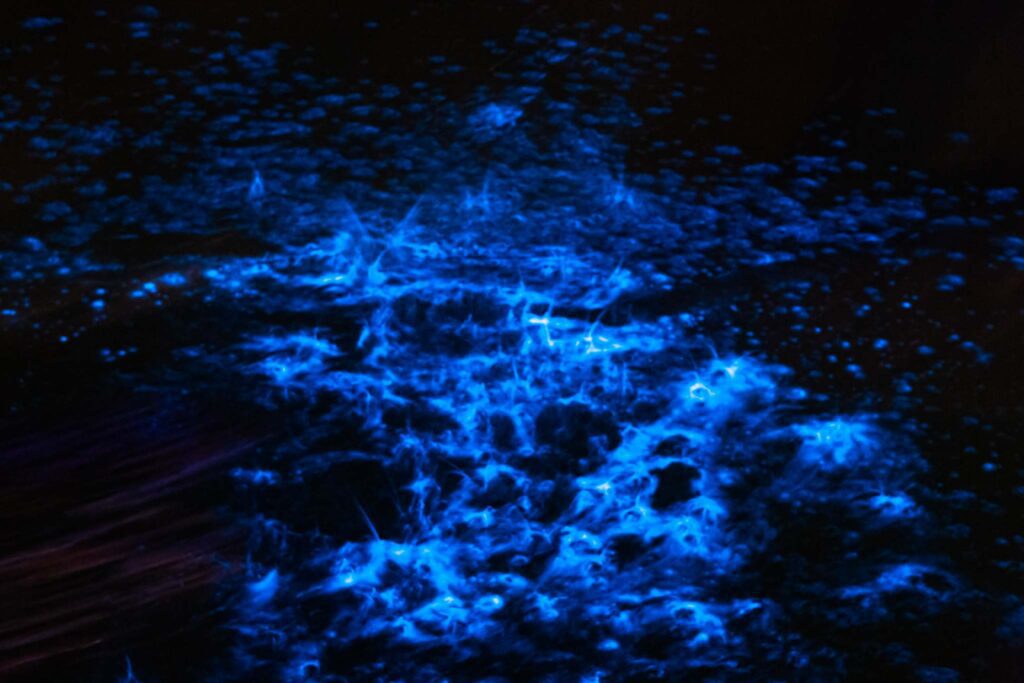 3. Explore the sandbanks at Punta Mosquito
If you've been researching Holbox you've probably seen a photo of Punta Mosquito. The sandbanks here seem to go on for miles and are surrounded by crystal-clear blue waters. This incredible place is located on the northern tip of Isla Holbox and is arguably one of the most beautiful on the entire island.

Since Punta Mosquito is separated from the main "centre of town" in Holbox you'll want to hire a golf cart to get there. Make sure to bring water and snacks since there is absolutely nothing out here.

Depending on the tide you'll be able to walk across to the sandbanks, just make sure to get back before the water rises too high. It can get very hot during mid-day since there is next to no shade so coming in the early morning is highly recommended.
Top tip: Close to Punta Mosquito there will be signs asking you not to drive your golf cart into the nature reserve. Make sure to respect them and walk the last part of the way to the beach.
4. Foster a rescue dog for an afternoon
The Holbox animal rescue is a charitable organisation dedicated to saving the lives of street cats and dogs on the island. They're a very small operation so they need any help they can get.

Considering how small Holbox is it comes as no surprise that there are not too many people looking to adopt pets. This means that the shelter always has a sizeable population of rescue dogs and cats waiting to find a permanent home.

If you love animals you absolutely need to stop by the animal rescue. They appreciate any donations but one of the best ways you can help is by fostering a dog for a day or even just a few hours.

Just ask at the shelter and you'll be given a homeless pup looking for some love. Most dogs love to ride the golf carts and just want to be taken for a walk.

We spent the day with Mayo who was such a good boy and accompanied us all around the island. Although saying goodbye at the end of the day was heartbreaking at least we managed to take him away from his daily routine and show him a good time.
Top tip: Buy some dog treats at a local shop to make your dog's day even better.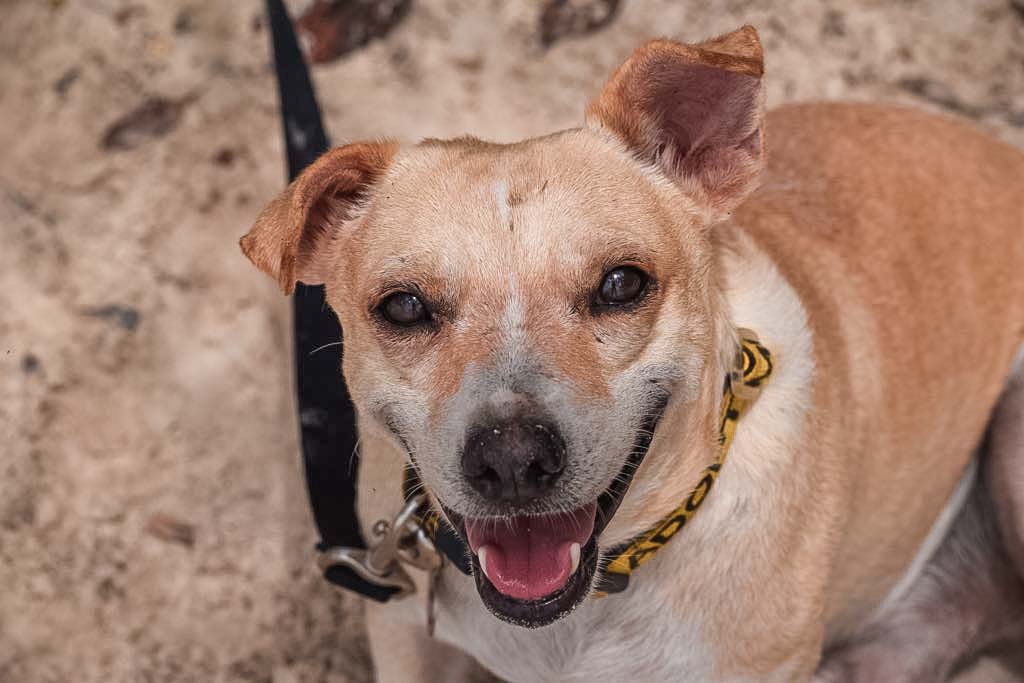 5. Spend the day at Cabo Catoche – By Travel Mexico Solo
Isla Holbox is one of the best beach towns in Mexico, and the Cabo Catoche tour is a great way to see the lesser-visited parts of the island. Cabo means "cape," and Cabo Catoche is in fact a cape that's located 43 kilometres east of the main settlement.

Cabo Catoche marks the point where the Caribbean Sea meets the Gulf of Mexico. However, there's more to a tour to Cabo Catoche than just this picturesque beach!

You'll start out with a boat ride through the Caribbean Sea where you may be able to spot dolphins along the way. The boat will stop at an area with shallow water and mangroves that's home to many species of birds, including flamingos.

To break up the long boat ride you'll stop on the way to Cuevones Reef for a snorkelling break. This underwater area is very healthy, and teeming with marine life, so you'll be able to see tropical fish, colourful coral and even (harmless) nurse sharks.

Finally, you'll reach Cabo Catoche where a delicious lunch has already been prepared. After eating, you can stroll along the beach, go for a swim and lay in the hammocks which Holbox is so famous for.

You can book this tour right in Holbox from a number of local guides. It costs approximately 80€ per person and lasts from about 9:00 am to 3:00 pm.
Top tip: If you have any dietary requirements let your tour guides know in advance so they can supply a special lunch.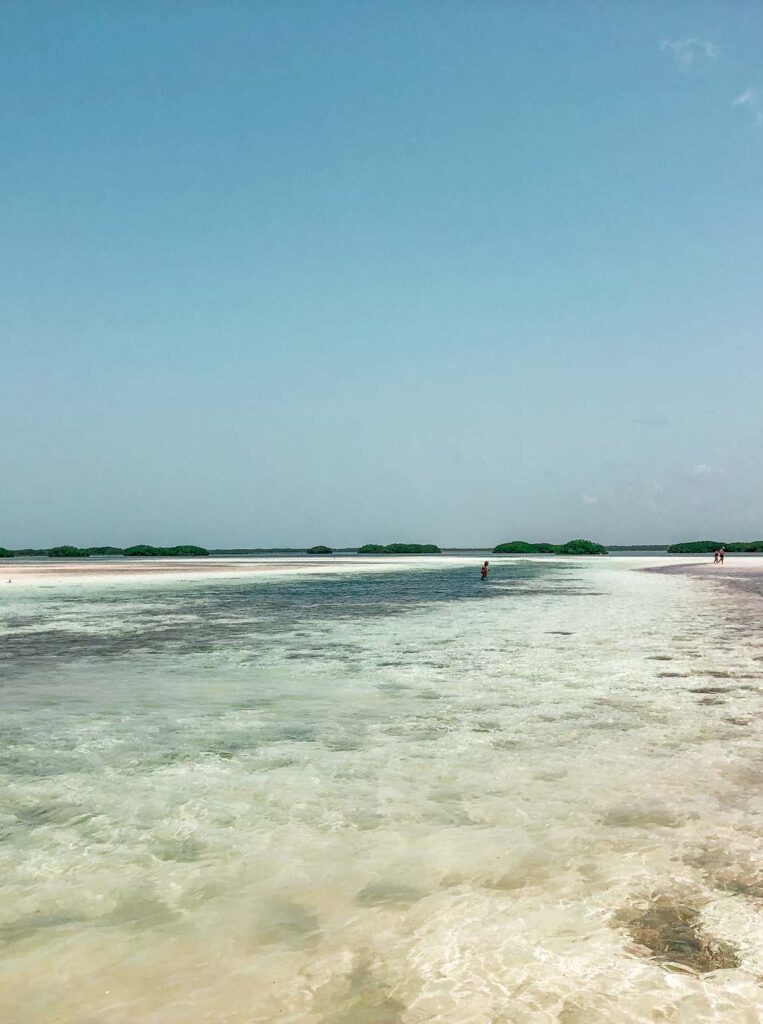 6. Swim with whalesharks
Swimming with whale sharks is an absolutely magical experience and Holbox is actually one of the best places in the world to do it. From May to September you can join tours that will take you to whale shark feeding grounds close to the island of Holbox where you'll be able to get in the water and swim alongside the majestic animals.

They can grow to a length of 5 to 12 metres but are actually completely harmless for human beings. If you're lucky you might even spot giant manta rays as well.

Tours are definitely pricey at around 150€ per person but the experience is more than worth it.
Top tip: The boat ride to see the whale sharks can be bumpy so take seasickness medication with you if you tend to get nauseous.

Is swimming with whalesharks in Isla Holbox ethical?
While most tourist attractions involving animals are more than questionable, swimming with whale sharks in Holbox is actually comparatively acceptable.

You'll be taken out to the open ocean in a small boat with a group of 5 to 15 people. You'll only be in the water with a life vest and a dedicated guide to make sure you're alright. The whale sharks come very close to the surface when feeding so you'll be able to swim right alongside them.

While there are always several other boats in one spot the sharks can move as they please and are not trapped in shallow waters like reported from other whaleshark experiences around the world. Touching or feeding the sharks is strictly prohibited and they do not appear to be very bothered by humans.

While in an ideal world we shouldn't be getting close to whale sharks at all, this is definitely not the worst thing you can do during your time in Mexico and far more ethical than other experiences involving animals.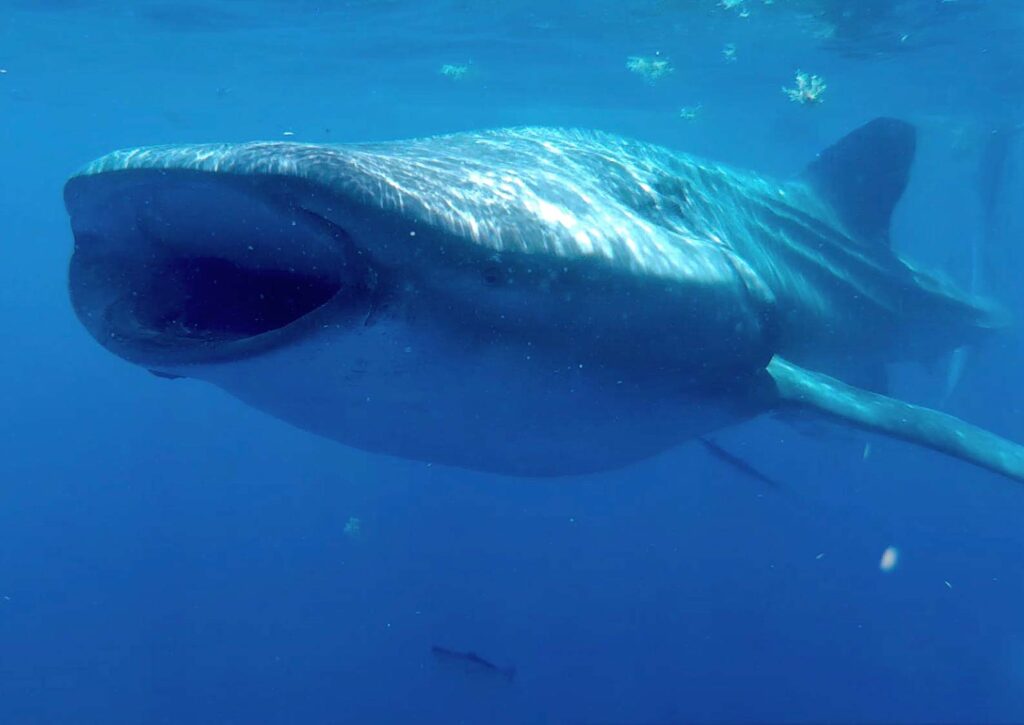 7. Spot flamingos on the beach in Holbox
If you've never seen flamingos in the wild you'll be pleased to hear that Isla Holbox is one of the best places in Mexico to spot them. Large flocks of the pink birds live in the nature reserves of the island and if you're lucky you might even see them close to town.

Punta Cocos and Punta Mosquito are usually a bit too busy for the elegant birds but they tend to appear on these beaches in the early mornings when there aren't too many tourists around yet.

The majority of Holbox's flamingos live in the nature reserve though and are best spotted from the water. A lot of snorkelling tours will take you close to the shore where flamingos usually gather so you can snap photos.
Top tip: Always take care when approaching wildlife and don't get too close to avoid bothering these beautiful birds in their natural habitat.
8. Try the best Mexican street food
Everything in Holbox is a little bit less tourist-oriented and a little bit more like Mexico used to be.

In the evenings street food stalls start to appear around town. If you're looking for an affordable and authentic dinner this is the best possible choice.

Isla Holbox has some of the best Mexican street food such as tacos, marquesitas or tortas all available as vegetarian options if you ask nicely.

A meal will only cost between 2€ and 4€ even if you decide to venture away from the street stalls to little Mexican eateries located in the back streets. Just try to stay away from fancier beachfront restaurants or international food options and you'll be guaranteed to find low prices and real Mexican recipes.
Top tip: If you're staying a little bit outside of town it can be tempting to stay home in the evenings, however, it's definitely worth it to go out.
Visiting Holbox soon? Save this image to have all the important info!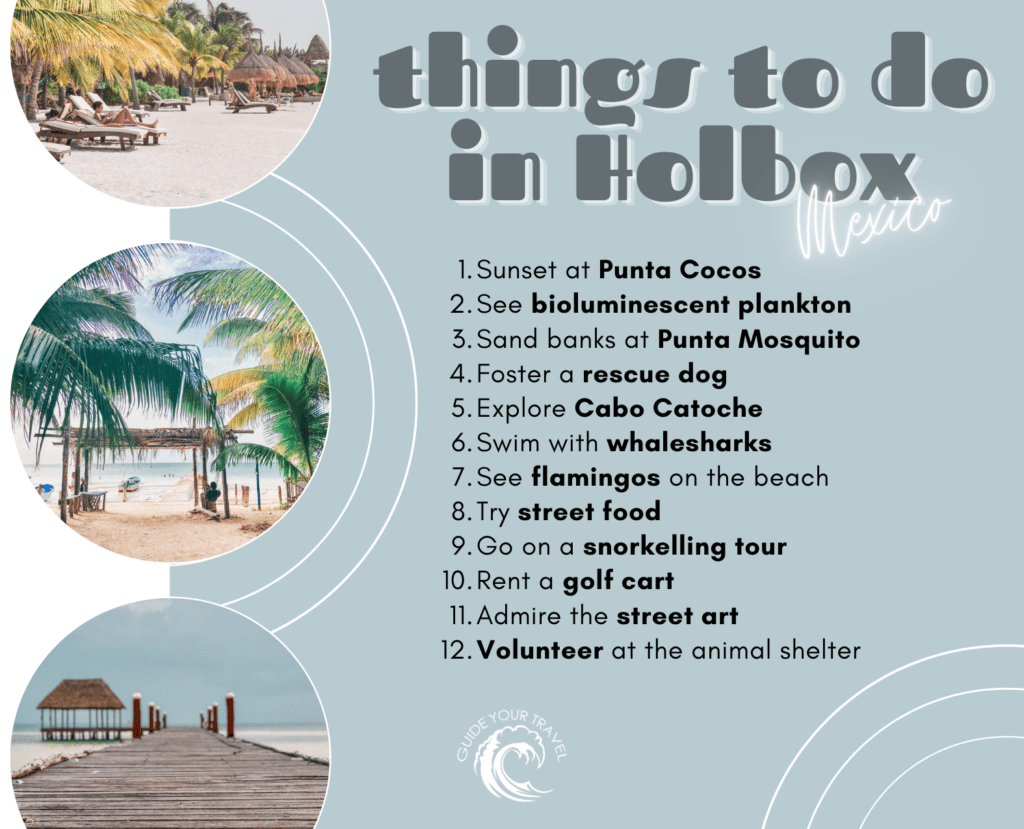 9. Join a snorkelling tour
Holbox has an incredible underwater world that goes way beyond just whale sharks. Snorkelling is a must-do while you're on the island and it's one of the best things to do in Mexico so definitely plan to take a tour.

Since the beaches in Holbox are so shallow and wide there is no real opportunity to go snorkelling independently. Joining a tour is a much better option since they'll be able to take you to more remote parts of the island which you won't be able to access by yourself.

A lot of companies offer combined tours where you'll be taken to see whale sharks in the morning and spend the afternoon snorkelling close to the shore. This is definitely a good value for money if you're planning on seeing whale sharks in Holbox anyway. Expect to pay between 40€ and 80€ per person for a regular snorkelling tour.
Top tip: Most snorkelling tours include lunch and some will even pick you up at your accommodation.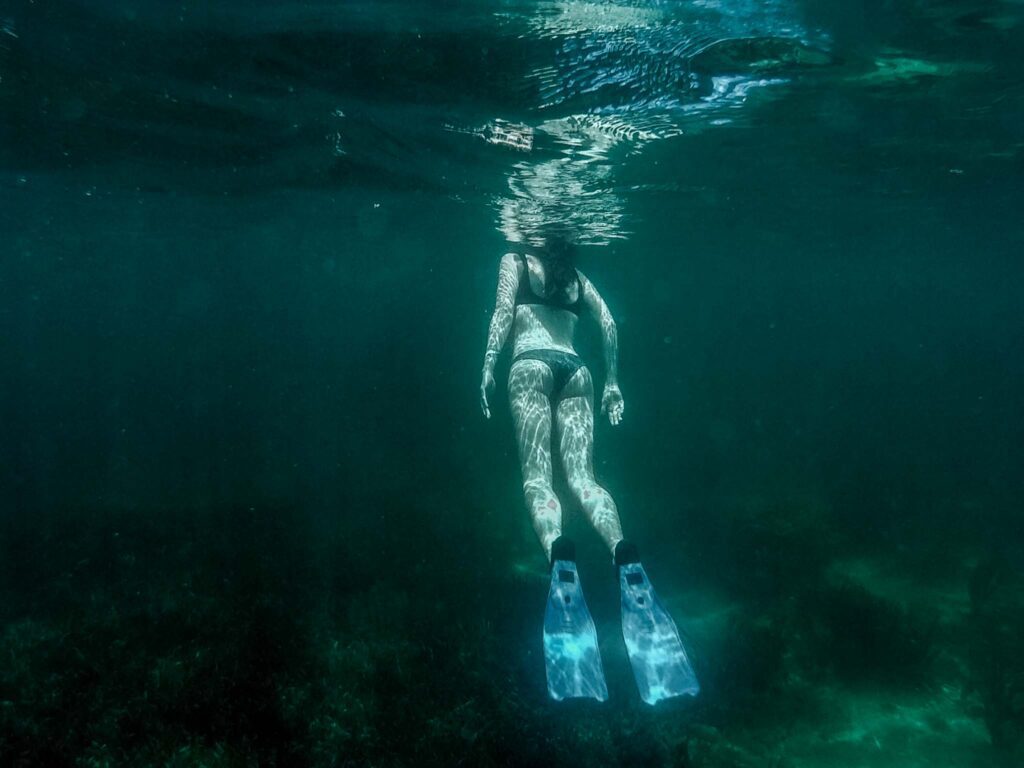 10. Explore the island on a golf cart
There are no cars allowed in Holbox and the roads are unpaved. Only very few resorts or construction companies are permitted to have a car and the main way of getting around is either by bike or golf cart.

Driving a golf cart in Holbox is definitely the more fun option so make sure to try it at least once. Unfortunately, they can be a bit pricey though so if you're seeing Holbox on a budget consider picking a specific day to rent your golf cart. Prices tend to lie between 40€ and 50€ per day.

Driving a golf cart is very easy and straightforward although most rental companies will ask for a driver's licence (I'm sure you'll also find some that do not).

The roads are quite bumpy so going very fast is nearly impossible in most of Holbox. There are also golf cart taxis you can call if you don't want to drive your own. Just remember that large parts of Holbox like Punta Cocos do not have cell phone reception so plan ahead.
Top tip: A lot of accommodations will pick you up at the harbour if you ask which is far more convenient than having to get your own golf cart on arrival.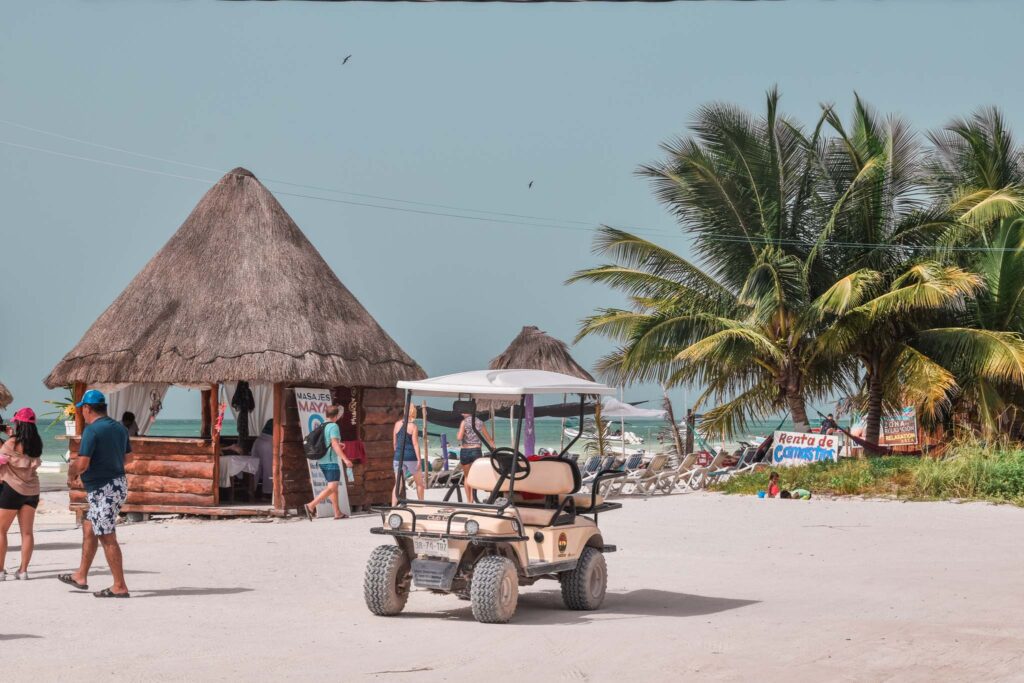 11. Search for the best street art – By Female Solo Trek
Imagine walking through an art museum that spans an entire town. Welcome to Isla Holbox's street art

Around every corner, door or window you can spot incredible street art. It all started with an International Public Art Festival that was held in 2014. Many murals were in disrepair, which made the town look run-down. The idea was to rejuvenate Holbox by inviting artists from Mexico and abroad to compete in the festival.

The idea was to make Holbox the locale with the most Mexican murals. The competition attracted major artists, including Capitan Klavis, Jace Jano, and Lina Arias.

You will probably find it impossible to choose your favourite Holbox street art piece because it spans so many genres and styles.

The artist Jace Jano painted hauntingly beautiful murals, such as Maya Girl. Since the closeup of her sad face appears on the side of a building on the main street, it is impossible to ignore. You will also see more joyful murals of a wild cat in rainbow colours, a cartoon of a scuba diver holding a shark, and a tropical bird in the jungle.
Top tip: The paintings on display in Holbox's "open-air art museum" are constantly changing so there is always something new to see on the island.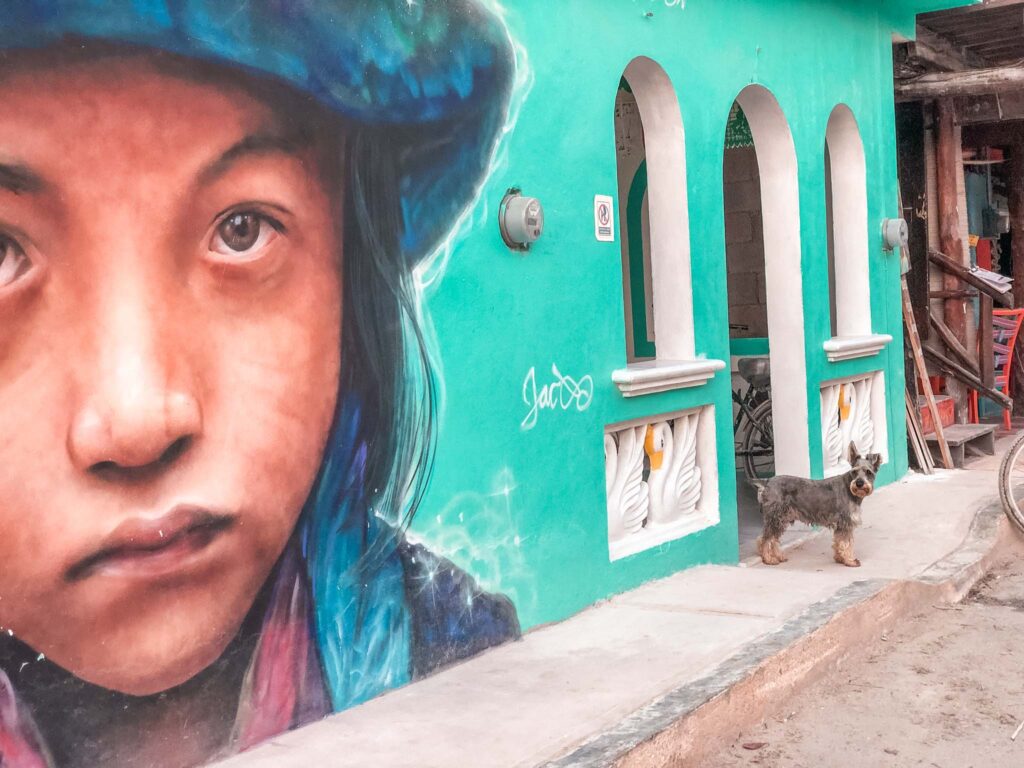 12. Volunteer at the local animal shelter – By Female Solo Trek
Volunteering at a pet shelter might not sound like the most conventional way to spend part of your vacation in Isla Holbox but it will definitely be your most rewarding activity.

From the minute you open the gate to the Refugio Animal Shelter, located just a few blocks from the town centre, you will discover love. Bienvenidos (welcome!) dogs will race up to be petted as you walk into the gated play area.

An assistant will greet you and ask how you want to help. Feeding a milk bottle to 5-week-old kittens is an important task and definitely one of the cutest.

You can sit down on a chair to feed the little wriggling creatures with bottles of milk. Be sure to stick around and snuggle each of the cats who are always looking for love and attention. If you can come each day during your vacation, the kittens learn your scent and mew when you come close to their room.

Be warned: You will want to adopt your own Mexican gato and bring him home with you.
Top tip: The Refugio also welcomes any monetary gift, no matter how small.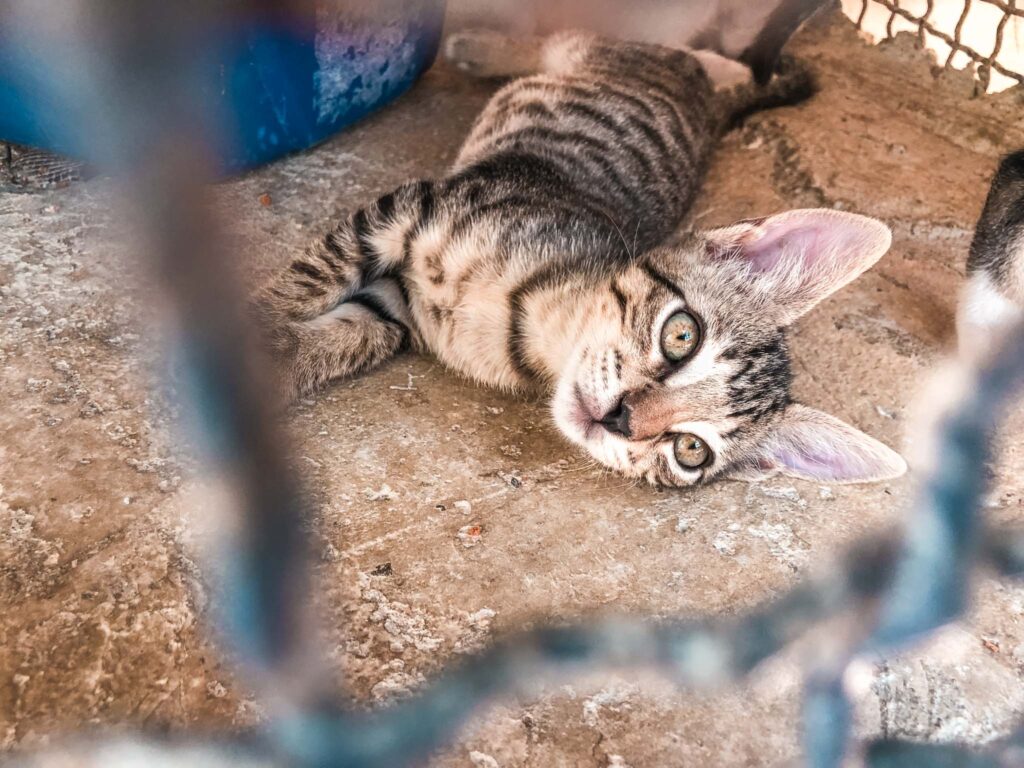 Click the images below to pin this post to Pinterest and save for later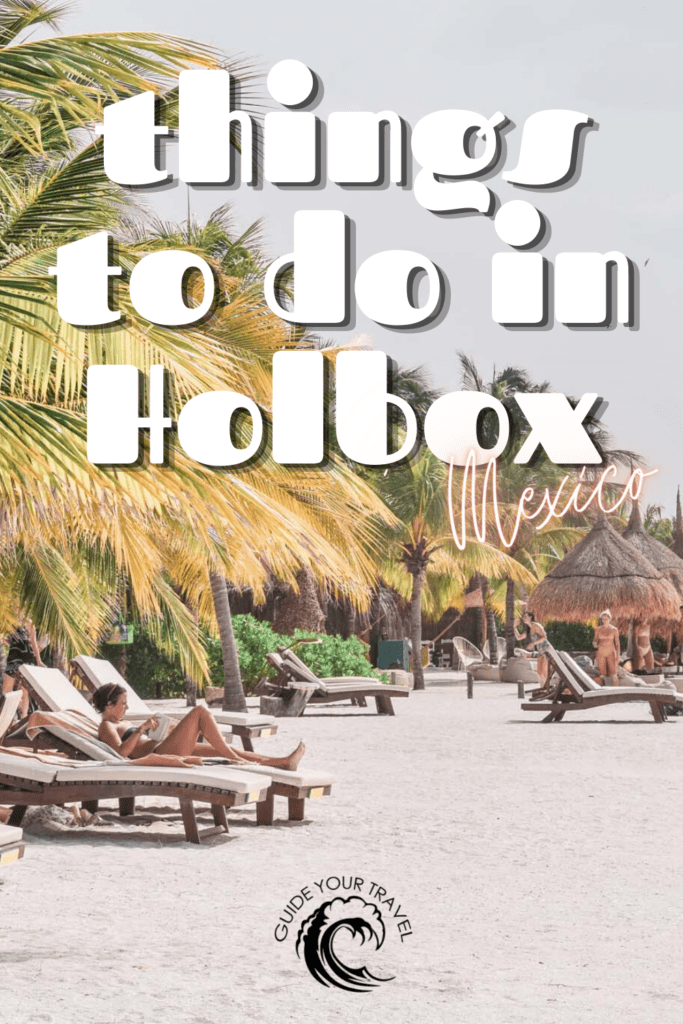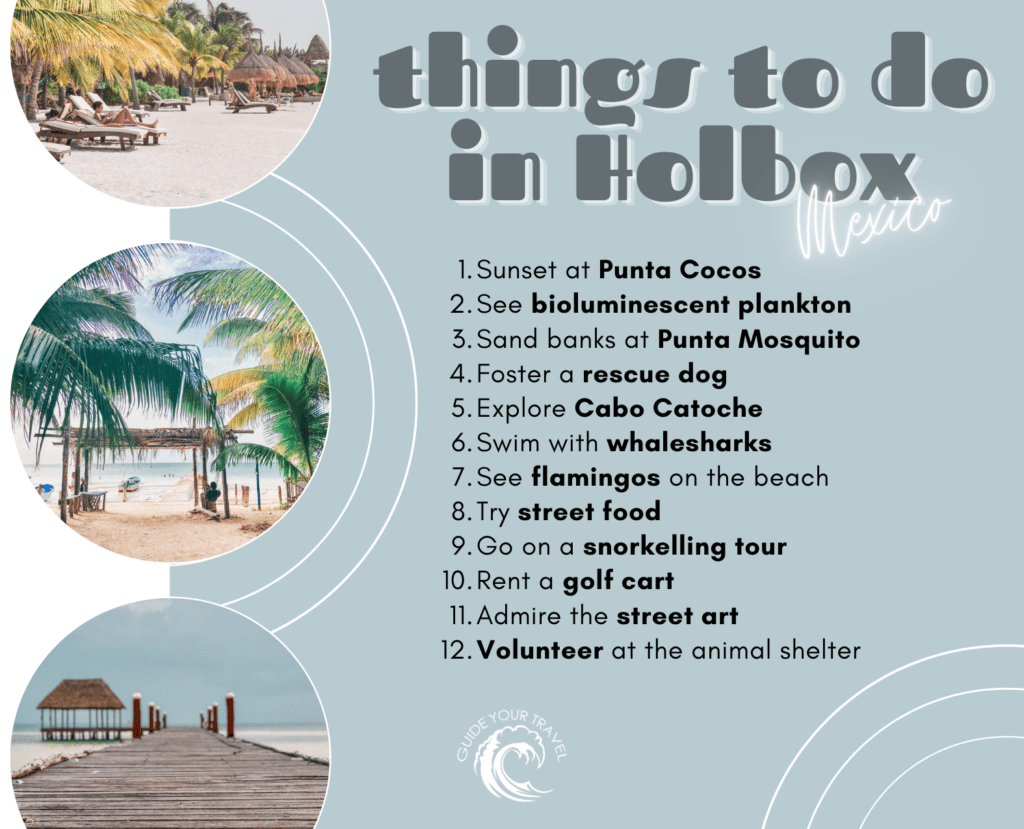 Did I miss anything?
If you have any questions or feel like something is missing from this post please leave a comment below or contact me