Animal attractions in South East Asia are a tricky topic. I have yet to visit one that treats its animals well and provides an educational experience to the visitor. But nevertheless, I decided to try the Kuala Lumpur Butterfly Park to see if this is finally an acceptable place for tourists to visit.
Now you might say: Victoria, they're butterflies, surely they don't even notice they live in captivity.
Yes and no. Obviously you cannot compare an insect to a caged bird or mammal, which I would argue is sentient and aware and most importantly capable of feeling emotions and pain.
Can butterflies feel this? 
Well, modern science isn't quite sure but it's safe to say that it's probably ethically more justifiable to visit a butterfly park than a zoo. But have you seen hundreds of butterflies flutter at a net, trying to get out of their enclosure? Let me tell you, insect or not. All these butterflies wanted to do was get out. For me, it is hard to enjoy their beauty while they were trapped.
But let me tell you my thoughts on the park and why I do not think you should visit it.
This post may contain affiliate links, which means we'll receive a commission if you purchase through our links, at no extra cost to you. This helps us keep Guide your Travel free and provide high-quality content for you. Please read the full disclaimer for more information.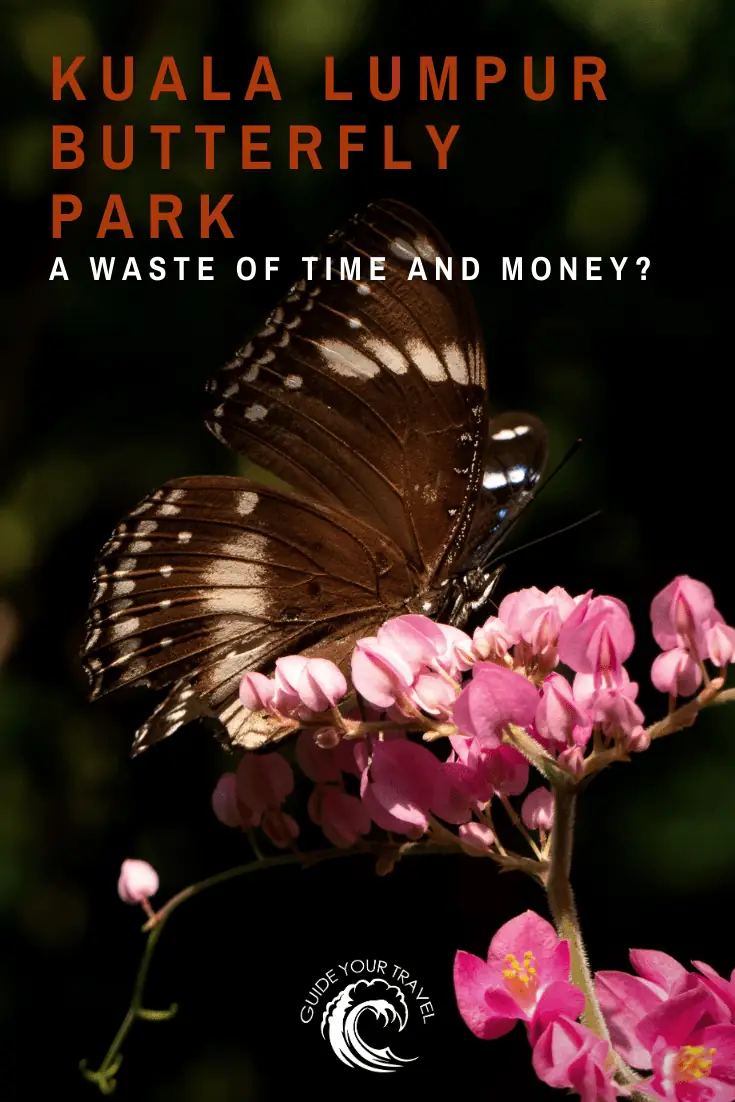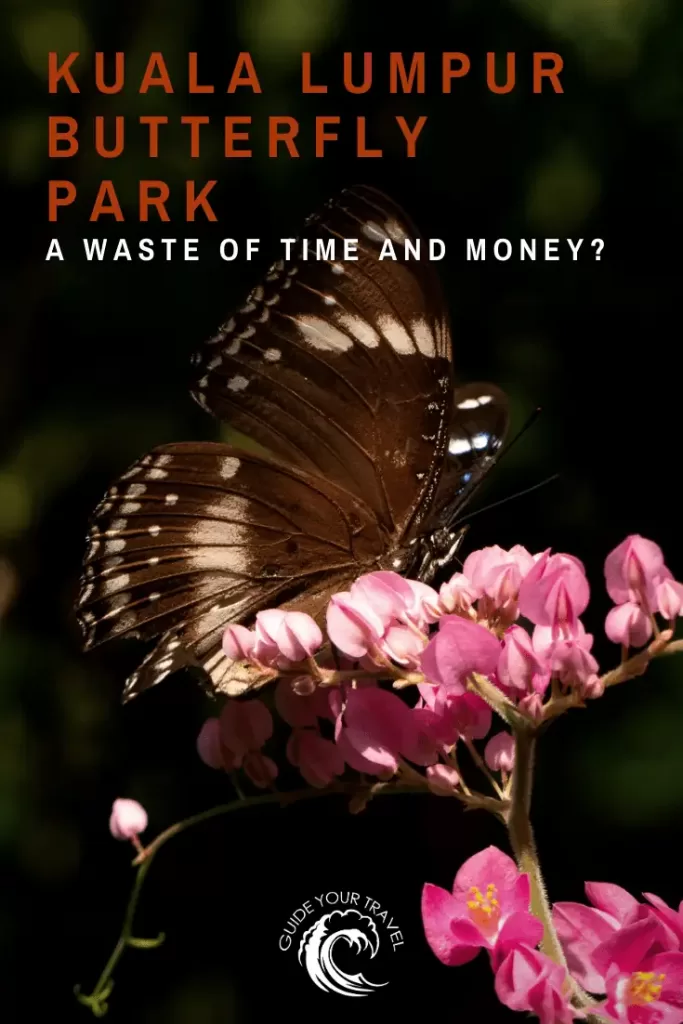 THE BUTTERFLY PARK
The Kuala Lumpur Butterfly Park is one of the many attractions part of Lake Gardens in Kuala Lumpur. Other attractions in this area include the botanical gardens, the National Planetarium, the National Mosque and many more.
Very close to the Butterfly Park you can find the Kuala Lumpur Bird Park. The two are often combined by tourists. Click here to read about how the Kuala Lumpur Bird Park treats animals and if it is worth visiting.
According to their administration, the butterfly park exhibits more than 5000 butterflies of 120 different species. It advertises itself as the world's largest butterfly park, although a quick google search confirms that the largest one is in fact in Dubai.
I am unsure if it was, in fact, the largest at some point and the information is outdated or if they are blatantly lying to attract more visitors.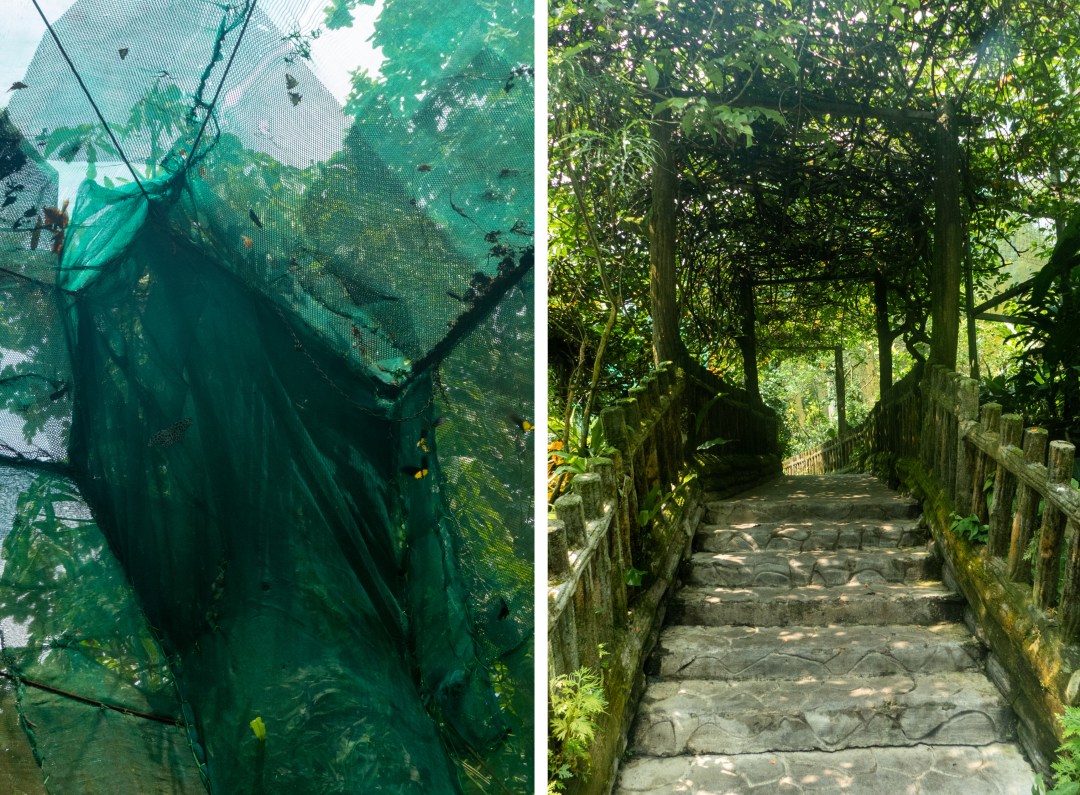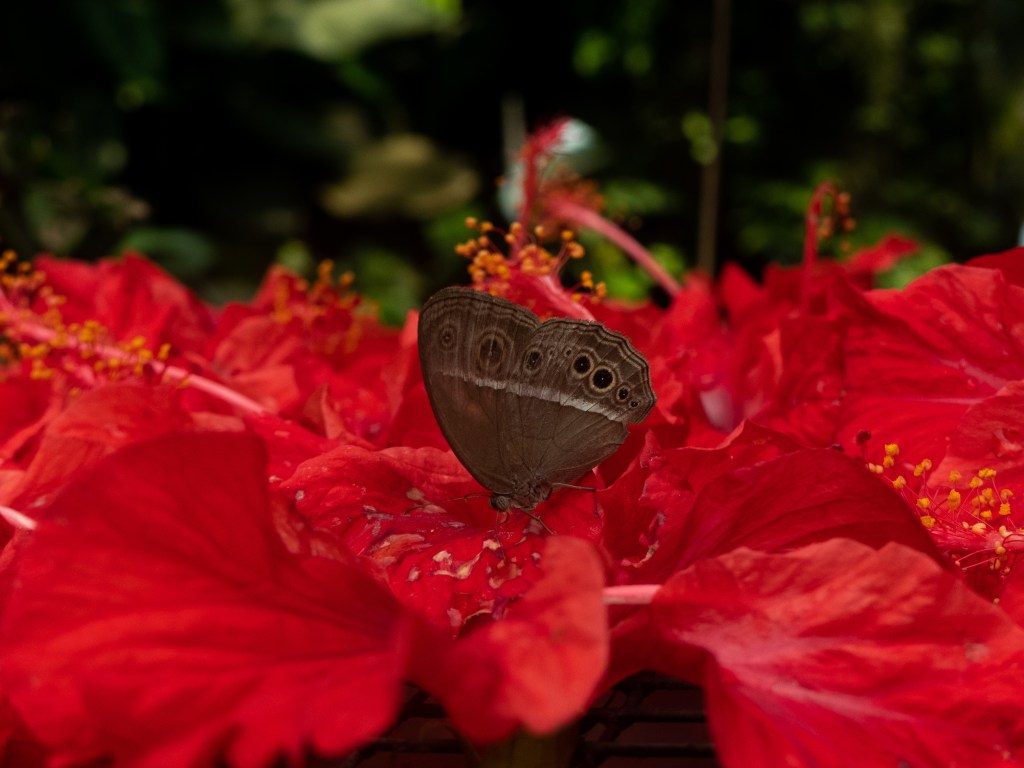 THE PRICE
A ticket to the park costs RM 25 (~ €5.40) for foreigners. Taking a video camera into the park costs an extra RM 5 (~ €1.10). They ignored my DSLR camera so I am not sure what they mean by video camera. Tripods are not allowed in the park.
While €5.40 is not a lot of money I do think the park was not worth the price. Considering what it has to offer and the lack of care for the grounds would say the price cannot be justified.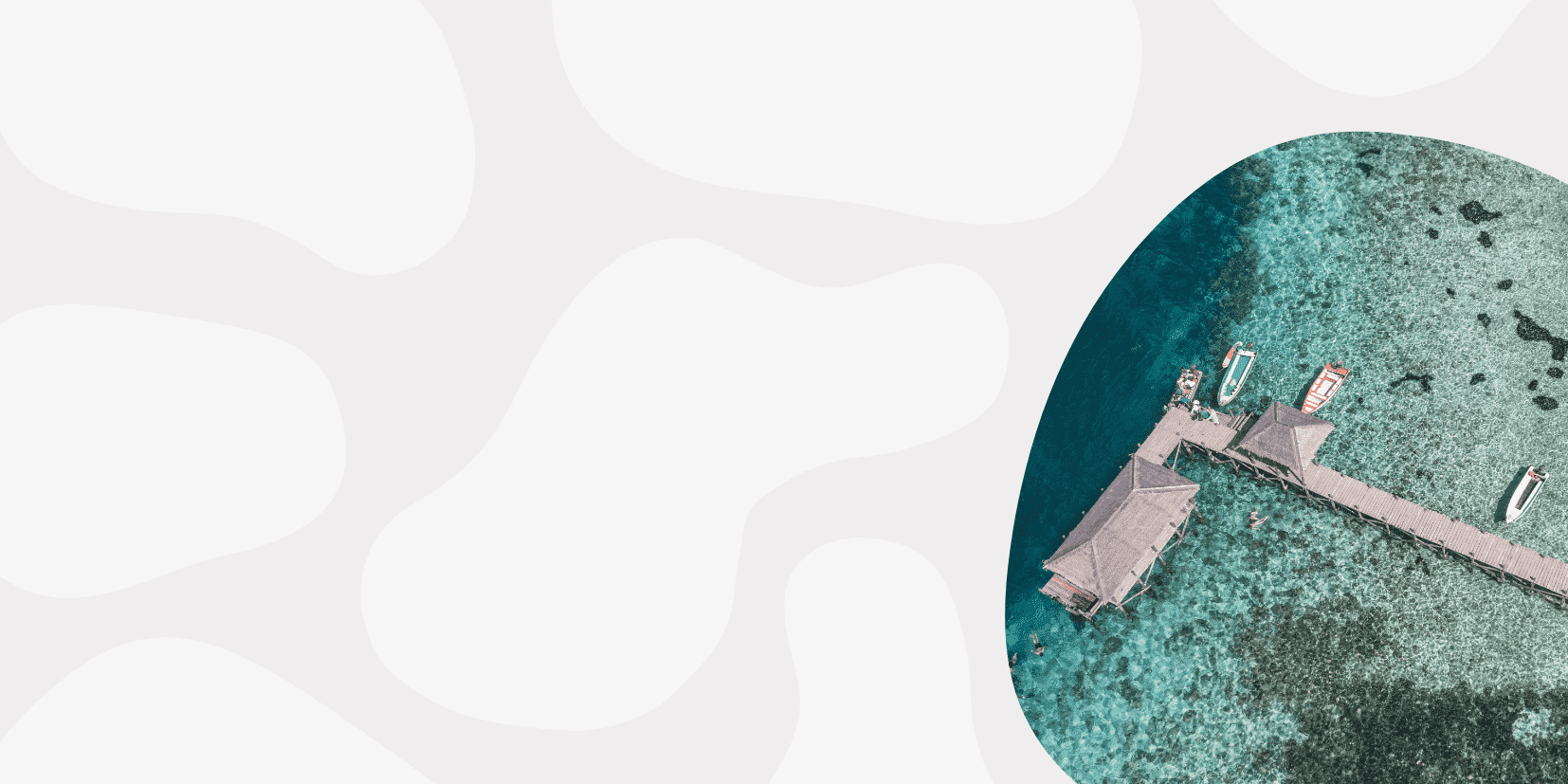 Let me save you time and effort when you're travel planning!

➼ Best travel insurance? SafetyWing
➼ Best place to find cheap flights? Skyscanner
➼ Best bank & credit card for travellers? Wise
➼ Best travel backpack? Osprey Farpoint 70
WHAT TO EXPECT WHEN VISITING THE KUALA LUMPUR BUTTERFLY PARK
THE VEGETATION
At 7,500 m2 the park is quite large. The enclosure consists of interwoven pathways with some waterfalls, ponds and multiple elevated platforms. The vegetation and the park itself are actually quite nice although the maintenance could be better.
Some of the walkways are overgrown with moss, making them slippery. Bushes have grown into the paths making it difficult to walk past. I think I would have enjoyed this park more if it were a botanical garden and not an enclosed butterfly park and if they put a little more love into maintaining the grounds.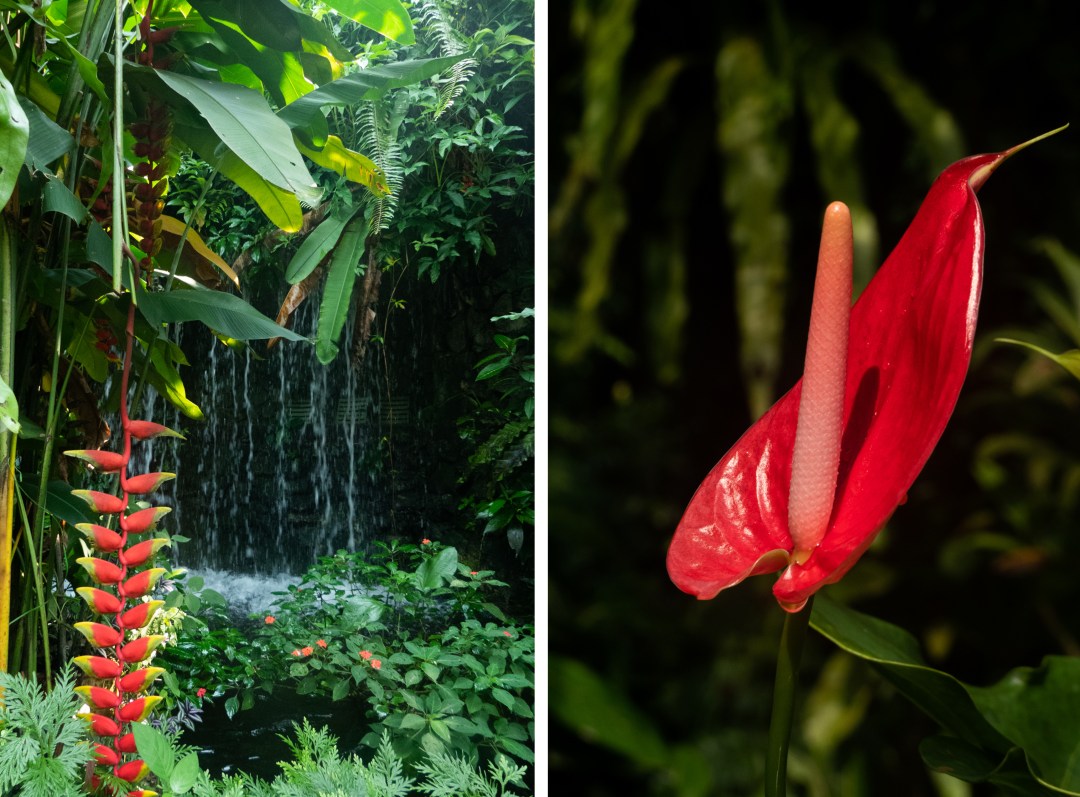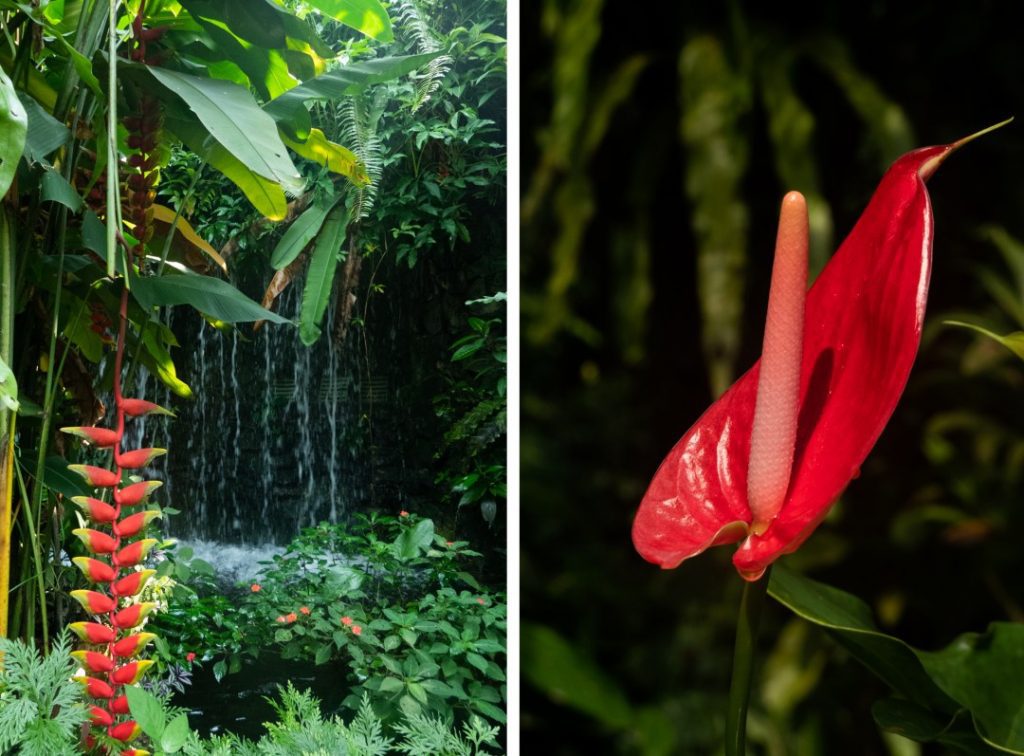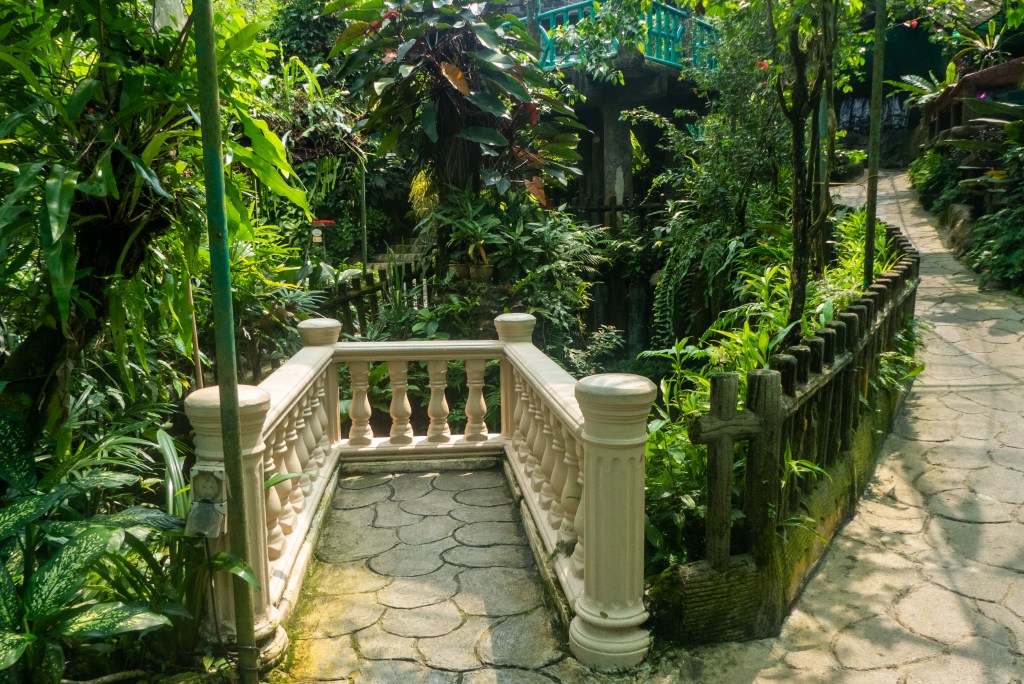 THE FISH
Somehow it is impossible in South East Asia to find an attraction that does not have at least one sad fish tank.
The Butterfly Park had quite a few, exhibiting unusual fish species. The tanks were so dirty it was hard at times to see the fish at all. The only usable photos I could take were of the illuminated koi fish and a sad long necked-turtle. All of the tanks were small and looked as if they hadn't been cleaned in years. The butterflies were living a lavish life compared to that poor turtle.
In addition to that, there was no real information about the fish (and turtle) living in the tanks. Only a label with the name of the animal gave visitors an idea of what they were looking at but that was all.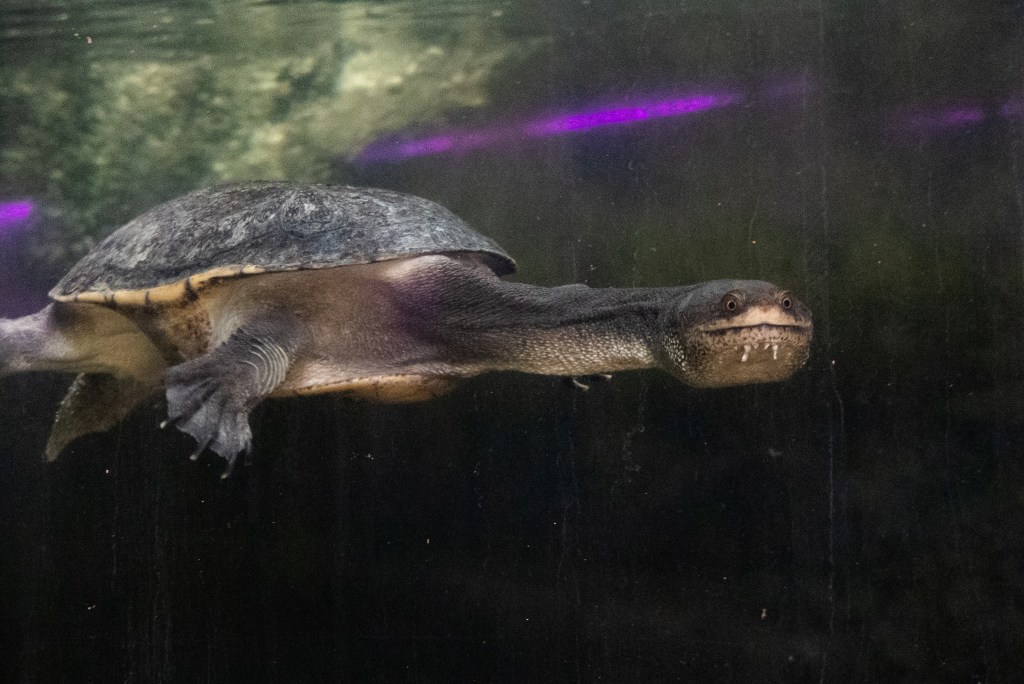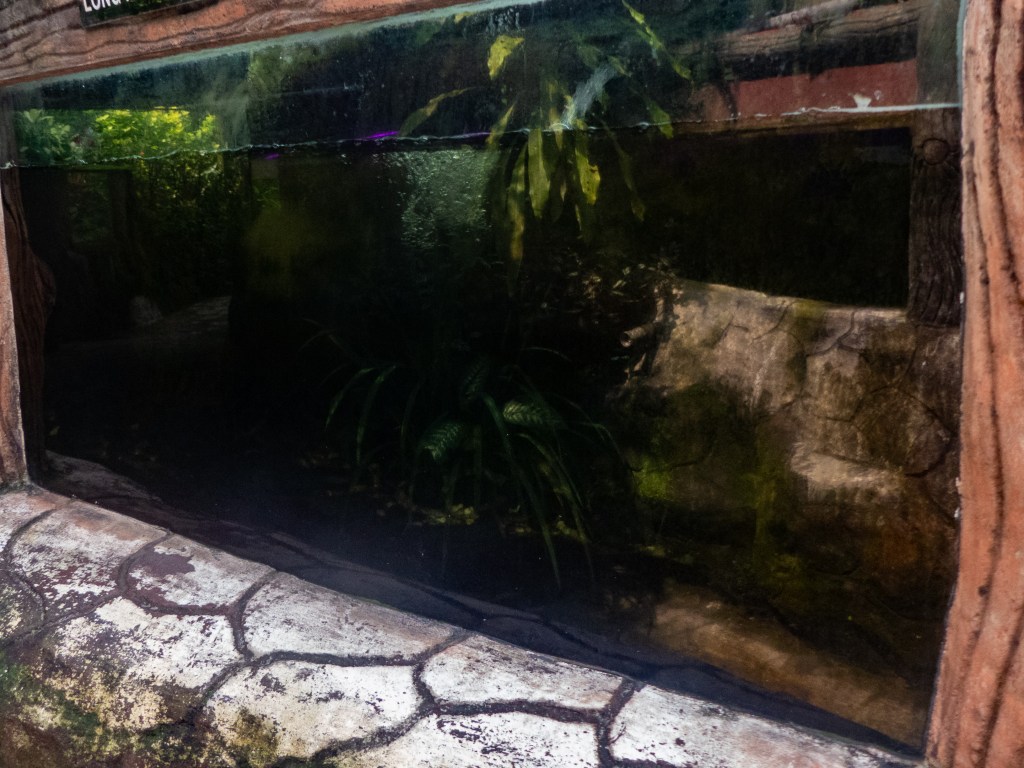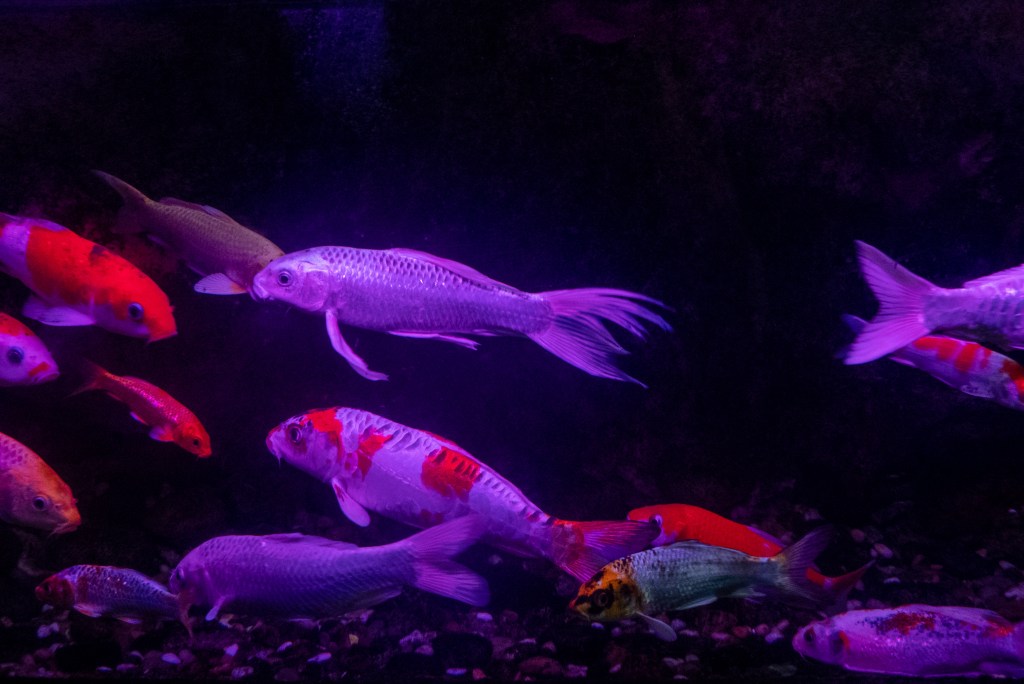 THE BUTTERFLIES
I had to spend around an hour in the park just to get some usable butterfly photos. Don't get me wrong, there were plenty of butterflies there (although I highly doubt it was 5000). They were just all at the top of the net, desperately trying to escape.
It took me around 10 minutes at a time to actually spot a butterfly that was sitting on a flower or flying at eye level. It was disappointing for the visitors and heartbreaking to see such beautiful creatures imprisoned in a glorified tent.
I saw multiple dead butterflies on the ground and many living specimens with ripped wings or other injuries. Children were running around chasing them and trying to capture one. It was not a serene or magical experience at all but very stressful and unsettling to watch.
There was no staff at all on the premises, they were all gathered in the air-conditioned main building so there was no one to enforce the park rules and visitors were left to their own devices. I saw a man smoking and putting his cigarette butt out on a nearby tree. Visitors were openly disrespectful, ripping flowers off plants and there was no one there to tell them not to.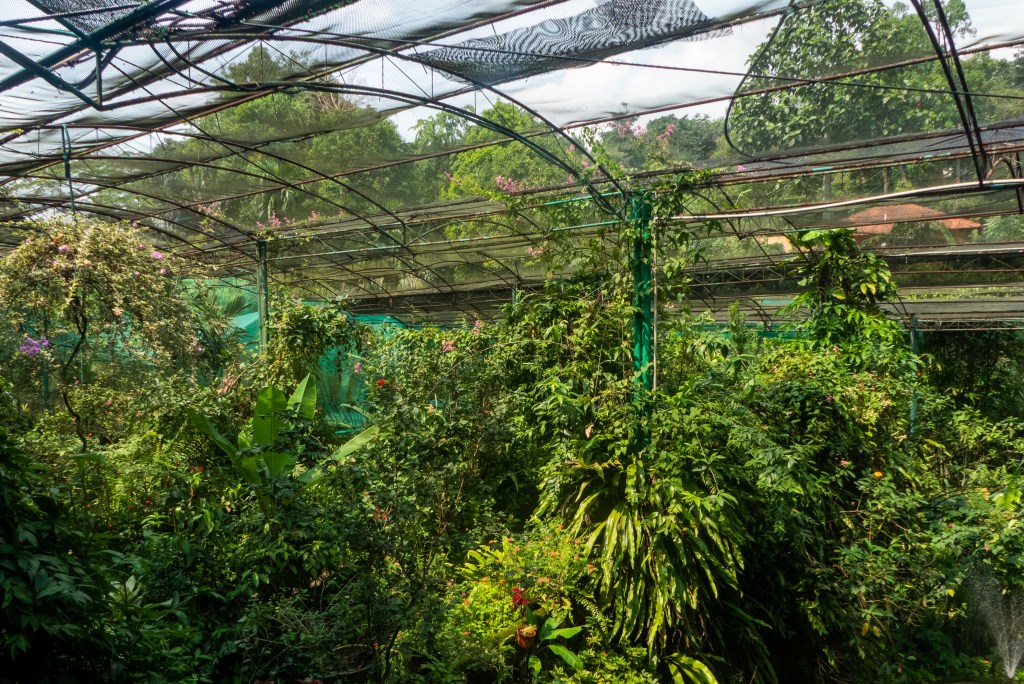 THE 'MUSEUM'
After you are finished strolling through the main butterfly enclosure you have to make your way through a small 'museum' to leave the park. In the first section, you can see around twelve little glass boxes with different spiders, giant beetles and grasshoppers in them and some larger ones with scorpions and centipedes.
A larger terrarium houses giant stick and leaf insects. I know they are insects but still, the smaller boxes were barely 30 x 30 cm large. Even a giant tarantula deserves better than that.
Further along, begins the butterfly exhibit with a very large collection of dead butterflies and beetles pinned to boards. I have read multiple accounts on Trip Advisor of people questioning the legitimacy of these butterflies and whether they had been caught under a registered license.


I did enjoy the parts of the small museum that did not have live (or dead) animals. You could learn a lot about butterflies, I only thought it was a shame that they gave you all this information after you just visited the butterfly park.
In the park itself, there was only one faded board with some information on the different types of butterfly in the enclosure. It would have been much more interesting if one could walk through the museum first and then visit the park.
Although the museum was semi-interesting it was also quite bare and not very aesthetically pleasing. There was not a lot of love put into it and most of the pieces seemed outdated and old. The smell inside was very bad, although I cannot pinpoint what exactly it was. It was a mixture of taxidermied animals, live insects and bleach.
Not to be recommended.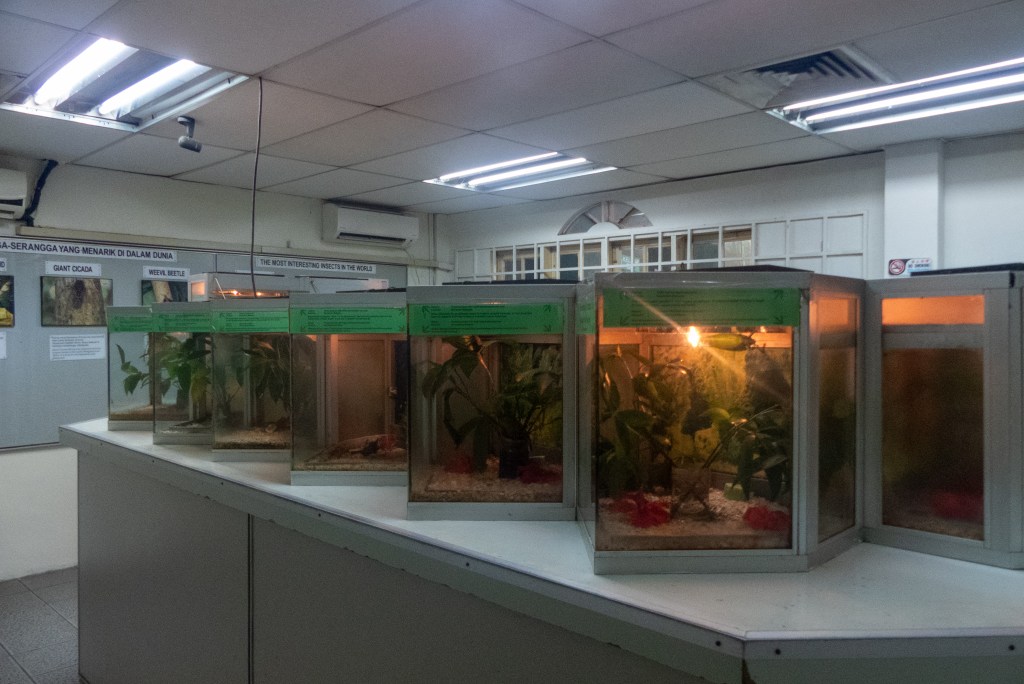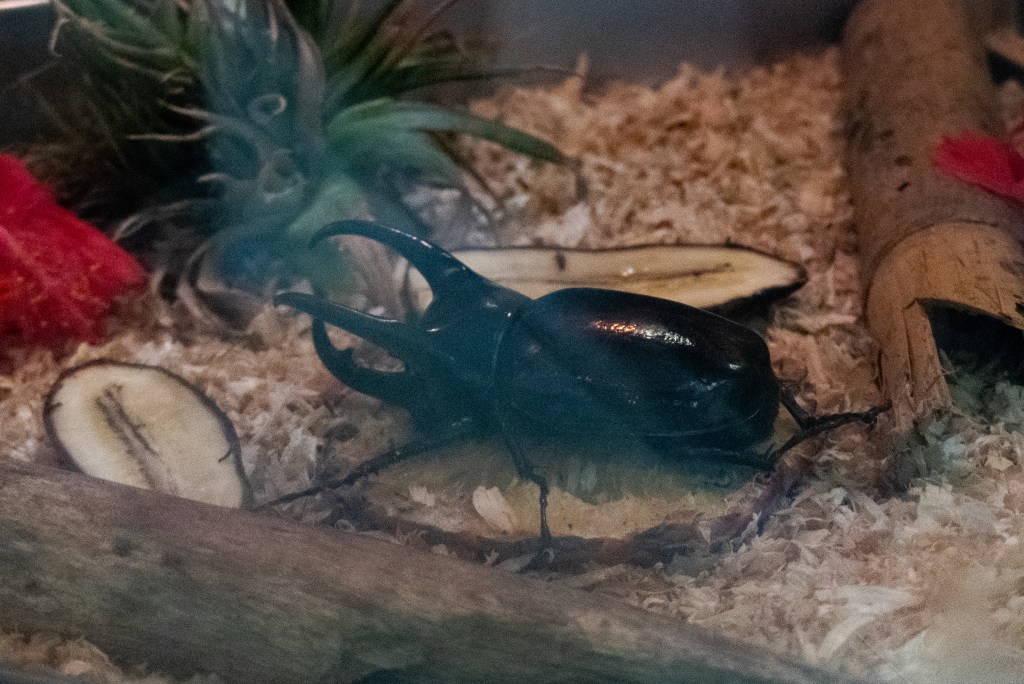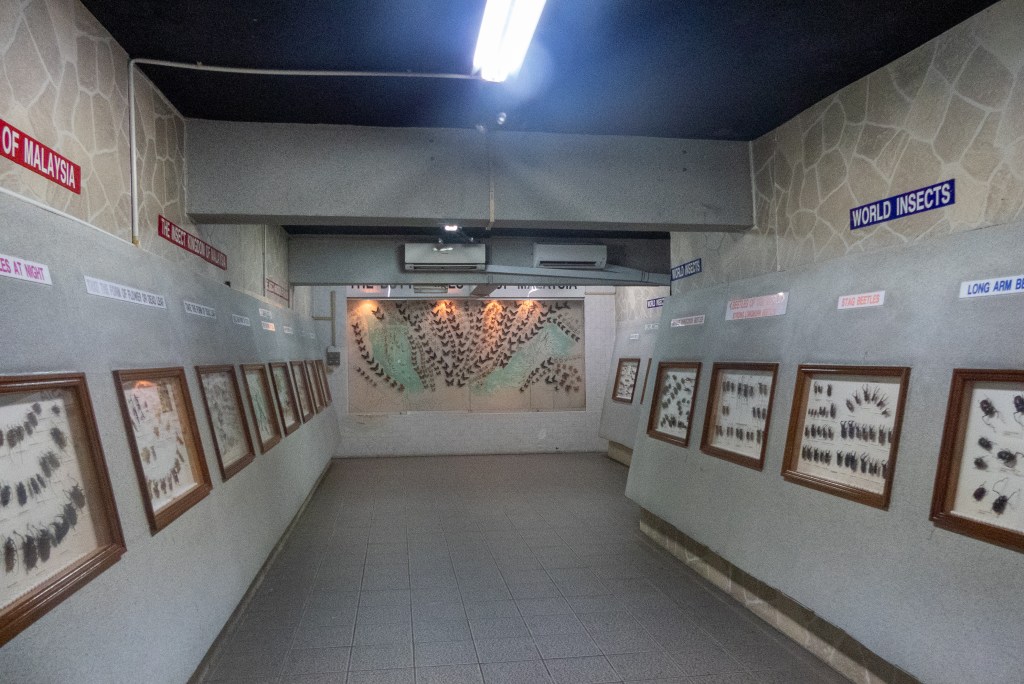 THE GIFT SHOP
Naturally, you cannot leave an attraction without going through a gift shop first. This gift shop was very peculiar. It had the feeling of being in someone's living room with some seemingly random items being sold. Most of the merchandise was old and appeared to have been in the shop for years.
What shocked me was the large selection of dead butterflies and other insects on sale. Imagine a zoo keeping exotic animals and then selling stuffed penguins and tigers in the gift shop. How can you promote the beauty of these delicate animals in what they claim is their natural habitat only to sell dead specimens in the gift shop for a profit?
A bizarre and questionable practice.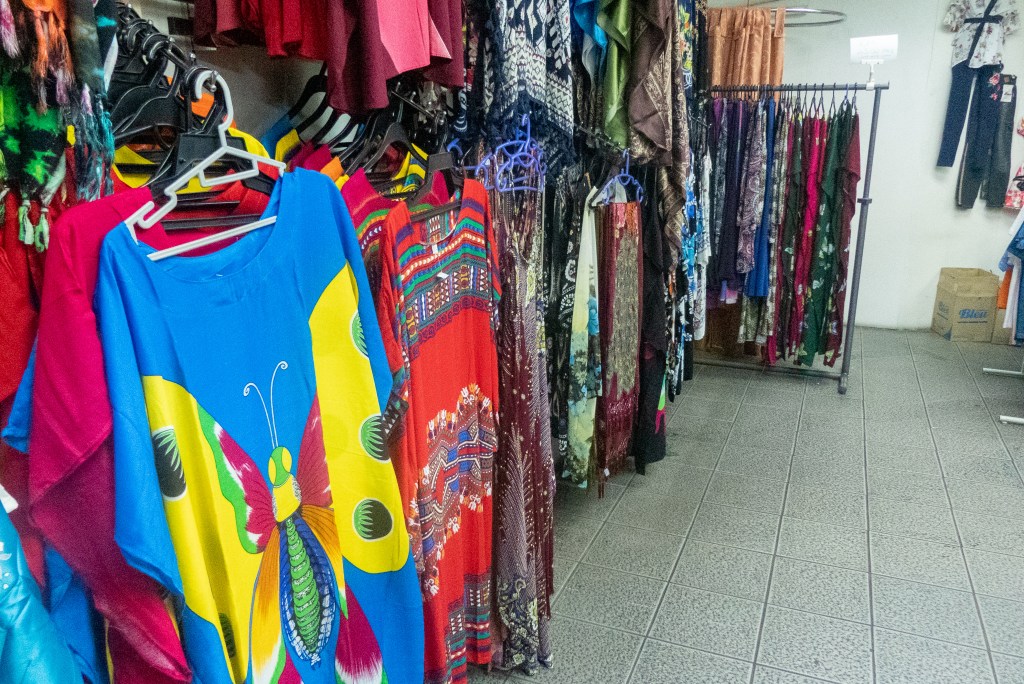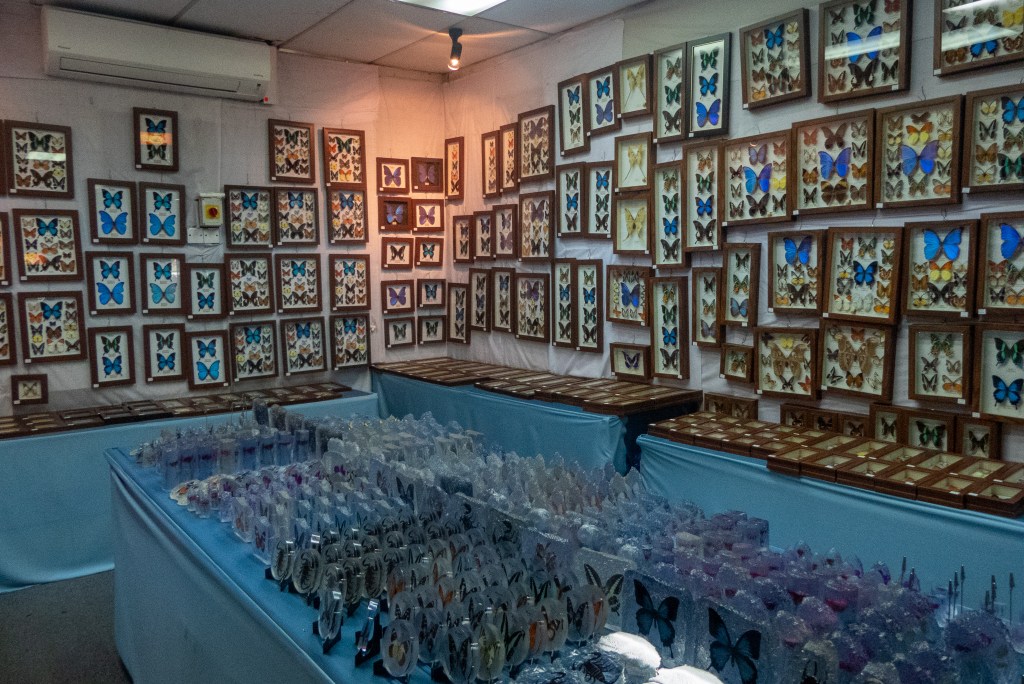 FINAL THOUGHTS ON THE KUALA LUMPUR BUTTERFLY PARK
I think you can tell that I would not recommend going to the Kuala Lumpur Butterfly Park. The whole place was not in a good state and I did not leave with a good feeling. To me, it did not come across as if the employees or administration of the park cared about butterflies and their conservation.
And even if you do not care about the wellbeing of the butterflies, there were not even many of them around. It literally took me forever to capture these photos.
Don't waste your money here.
To be quite honest I saw a sufficient number of butterflies in the botanical gardens where they roamed freely without having to flutter desperately at a net, trying to escape.
Looking for other things to do in Kuala Lumpur? Check out a complete list of cheap things to do in the city here. No idea where to stay in KL? The Somerset Ampang or Element Hotel might be for you. Click on the links to read our reviews.
Top tip: Always compare prices for hotels. We at Guide your Travel prefer Booking.com, Agoda or Hostelworld for finding the best deals.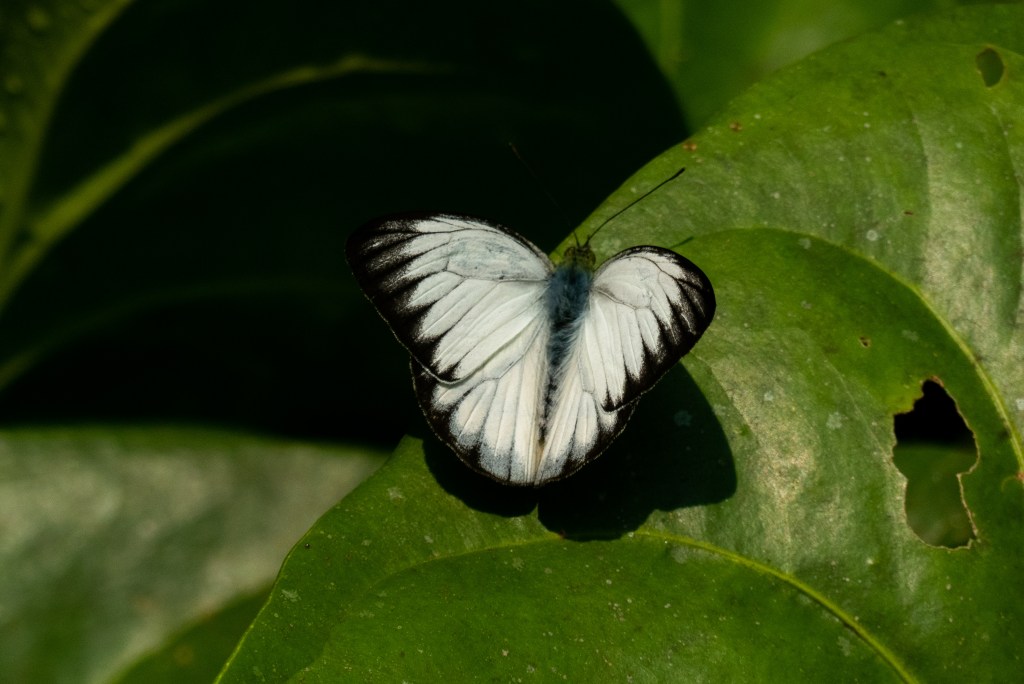 My most important travel tips and resources
Book your flights
Skyscanner is the best website for finding cheap flights since it works like a search engine so you can find the best deals across all airlines.

Book hotels and hostels
• Booking.com: Best world-wide
• Agoda: Best in South East Asia
• Hostelworld: Best for hostels

Book tours, transport and rental cars
•Viator: The best place to book tours, day trips and excursions for al budgets
•12Go: Great for ferries, trains, transfers and buses in South East Asia
•Discover Cars: Best deals for rental cars around the word

Get travel insurance
Every traveller needs travel insurance and I mean every single one. SafetyWing covers you in case of injury, illness or worse and they've got your back if your bag is stolen, flights are cancelled or in case of a natural disaster.

Pay abroad
Ask any traveller, Wise is the best choice when it comes to sending money abroad. They've always got the best exchange rates, lowest fees and their visa card is great for getting cash out or paying abroad.

Things every traveller needs:
➼ Osprey Farpoint 70 Backpack
Detachable daypack, ultra-light, durable and free repairs for life. There's a reason why so many backpackers have this bag.
➼ Packing Cubes
Packing cubes are a gamer changer, keeping your luggage organised and providing tons of extra space.
➼ Power bank
There is nothing worse than running out of battery on an overnight bus journey or a long flight. With a powerbank you can charge your eletronics on the go and make sure you're always connected.
➼ Micro-fibre towel
These lightweight towels are foldable, fast-drying and so useful when you're travelling.

➼ You can find 15 more things every traveller needs here. Some might be a bit controversial but I warned you!
Did I miss anything?
If you have any questions or feel like something is missing from this post please leave a comment below or contact me.