WHAT'S SO SPECIAL ABOUT KUALA LUMPUR'S SHOPPING MALLS?
Kuala Lumpur is known for its large collection of shopping malls. Many travel blogs list going to a mall as one of the must-do attractions in KL. Before I visited the city for the first time this confused me. Aren't shopping malls the same everywhere?
So I did not make it a priority to visit one but as I was staying in KL for an extended time I soon realised that life without shopping malls is just not possible here.
Since the weather in this part of the world alternates between flashes of pouring rain and extreme heat and humidity shopping outside can be treacherous. Only very few mainstream stores are accessible on the street like it is often the case for large city centres in Europe. Instead, nearly all the large brands in Kuala Lumpur have moved inside into shopping malls. Of course, this is not exactly unusual. Shopping malls exist all over the world, not just in Kuala Lumpur.
However, in Kuala Lumpur, the vast number of shopping malls in close proximity to one another is what makes it unique.
In Bukit Bintang alone you can find seven of them so close together that you do not need to walk more than a few minutes between each one. Some are even connected via walkways to ensure you don't have to step a foot outside if it is raining.
So if you plan to do any shopping at all in Kuala Lumpur, be it groceries, a pharmacy or clothing you will have to visit a shopping mall. Except for the odd 7-Eleven or Family Mart (which is essentially the same thing), you will have trouble finding stores that are not inside.
Travelling on a budget? Check out these 24 cheap or free things to do in Kuala Lumpur.
Have you heard about KL's secret bars? Find out how to find them here.
This post may contain affiliate links, which means we'll receive a commission if you purchase through our links, at no extra cost to you. This helps us keep Guide your Travel free and provide high-quality content for you. Please read the full disclaimer for more information.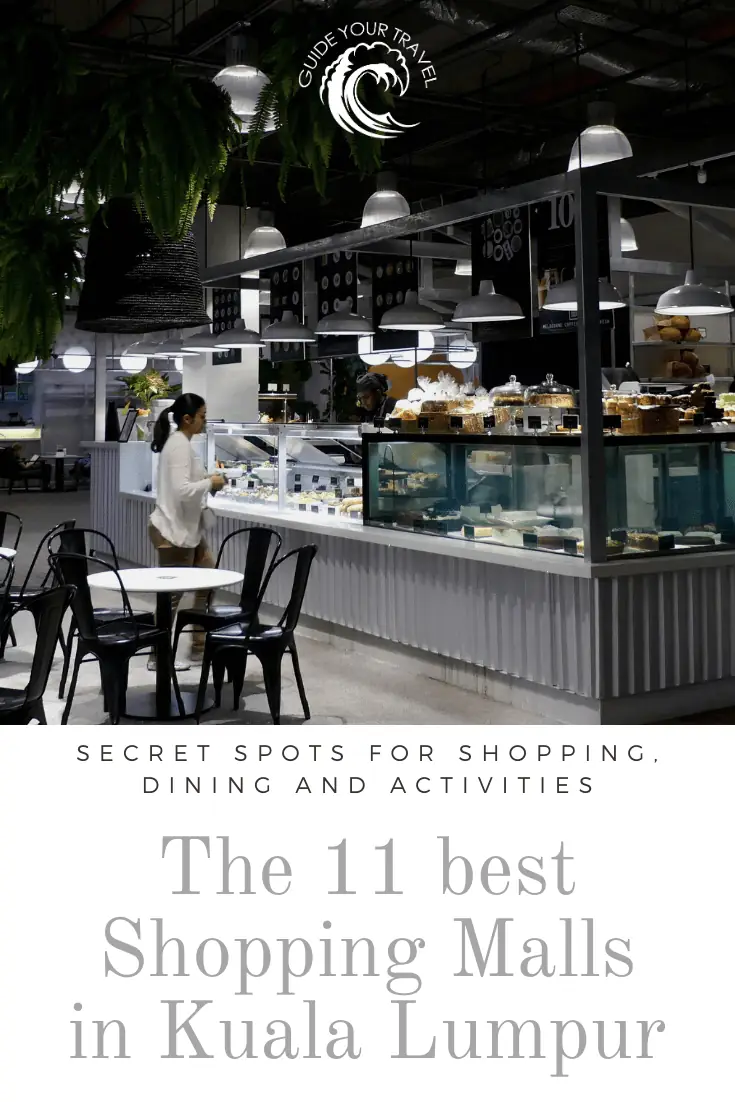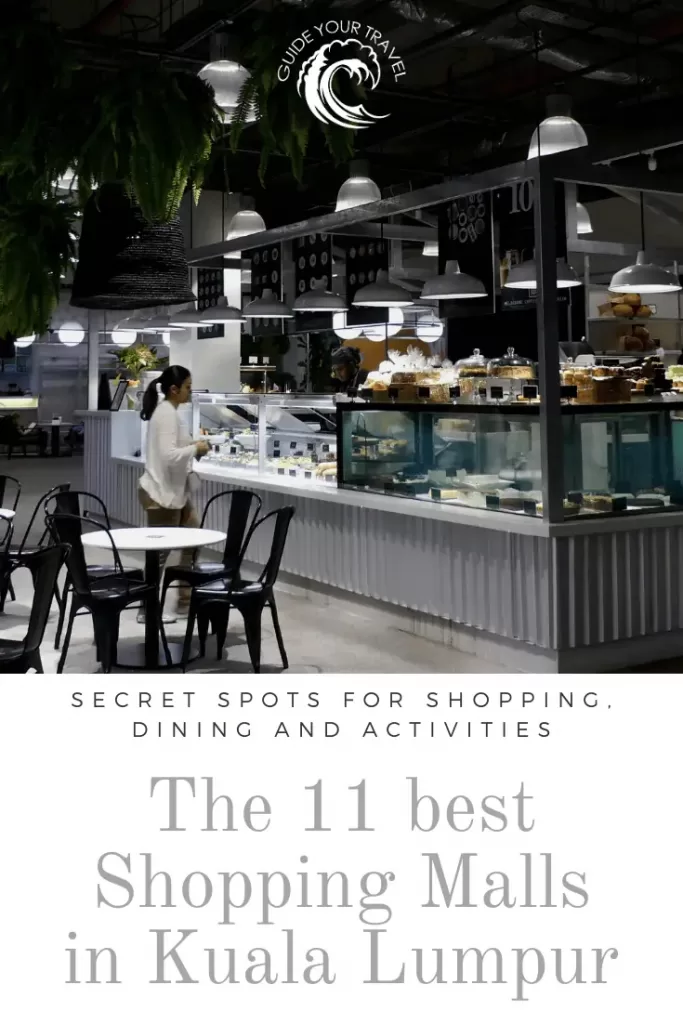 TOURIST PERKS
Many shopping malls in Kuala Lumpur issue tourist privilege cards to foreign passport holders. Every mall has a different card and they cannot be used interchangeably.
You can look at their respective websites to find a full list of the stores issuing discounts for tourists. Most of the time they require a minimum amount that needs to be spent to qualify.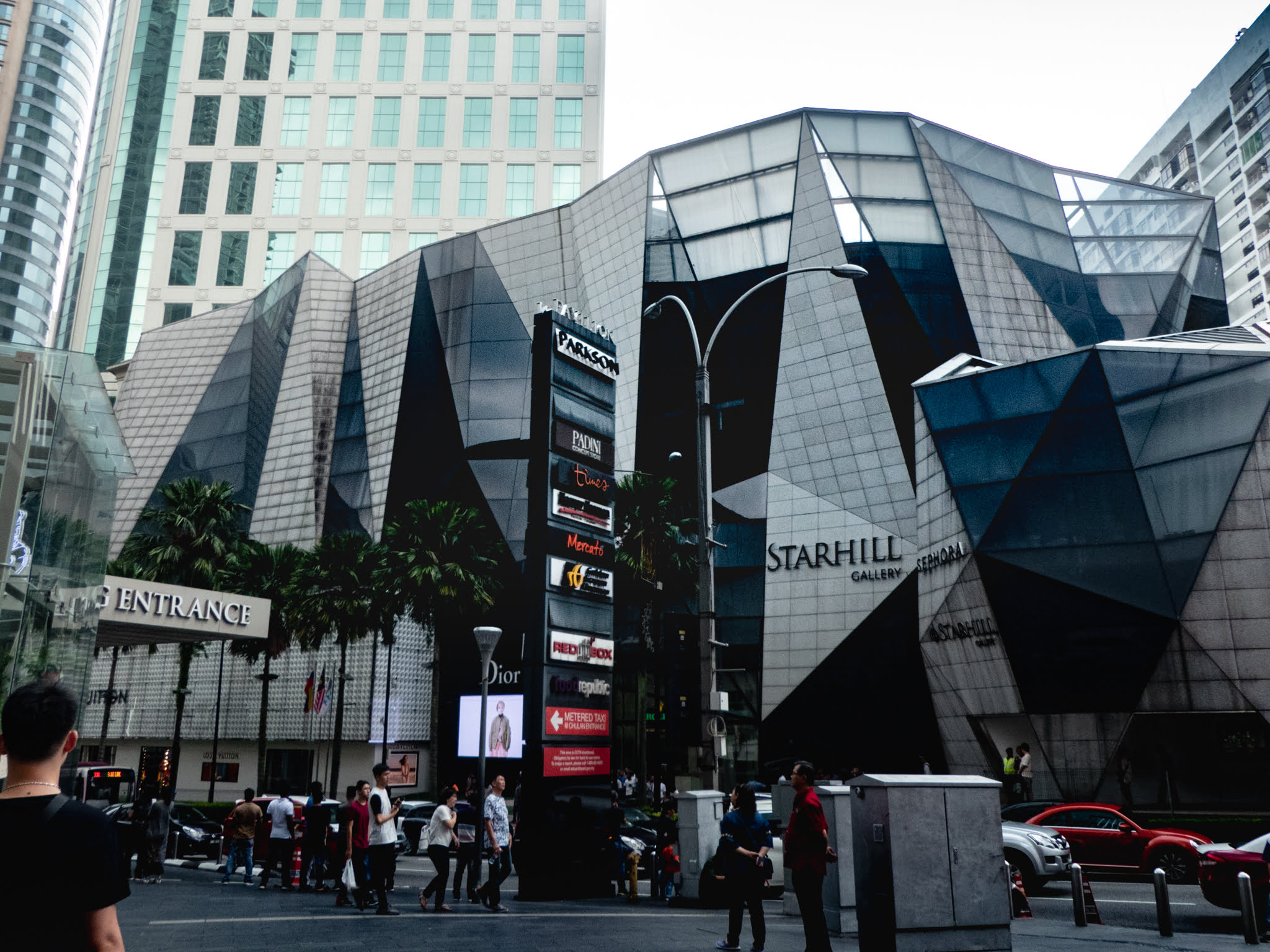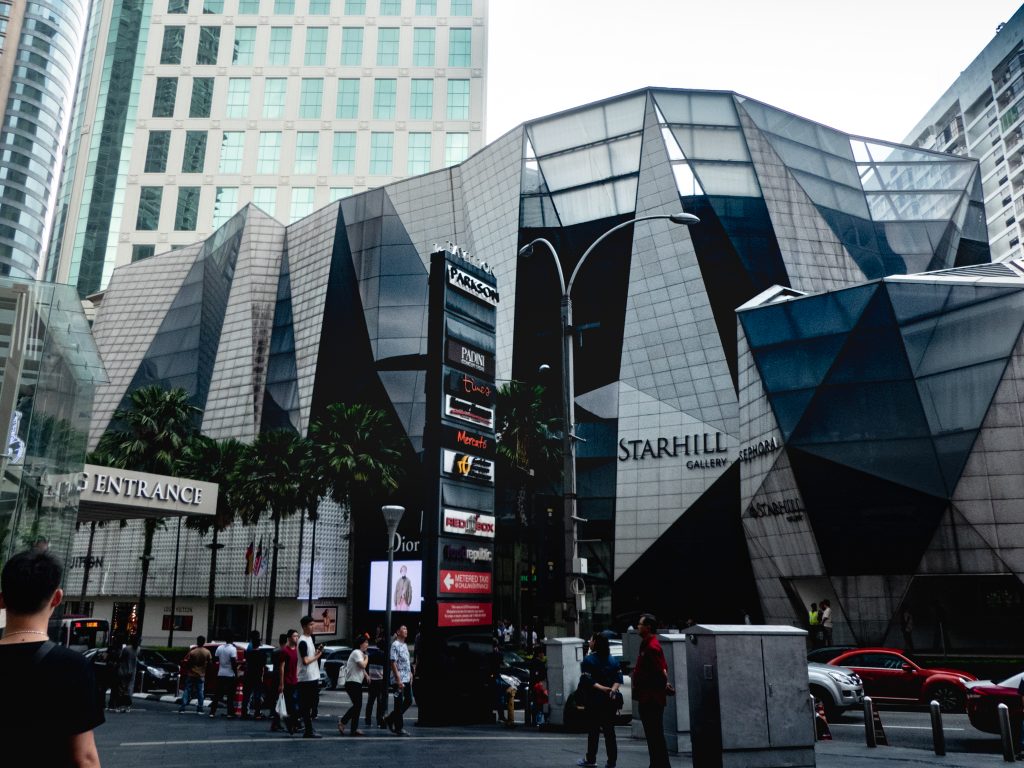 THE BEST PART ABOUT KUALA LUMPUR SHOPPING MALLS
Then there is the second and maybe even more important reason why you will have to visit shopping malls while you are in KL: The food courts.
While it may be considered a last resort and a quick fast-food fix to eat at a mall in most of the West, it is far from that in many Asian cities.
Shopping mall food courts have some of the cheapest food and often give you plenty of options to choose from without having to walk very far.
They are air-conditioned, quick and easy when you're looking for a meal and can't decide what to have. You never have to decide on just one place anymore as most malls have different stalls where you can mix and match your food.
Naturally, you will still find the familiar chains of fast food such as McDonald's, KFC, Subway or Burger King. But these will not be your only options. Instead, you get to chose from a wide variety of Asian cuisine at prices so low it can be hard to believe.
Of course, there are differences. Some malls are better for eating than others.
So keep reading to find out which malls are worth a visit and which ones you can skip depending if you are looking for food, clothing stores or electronics.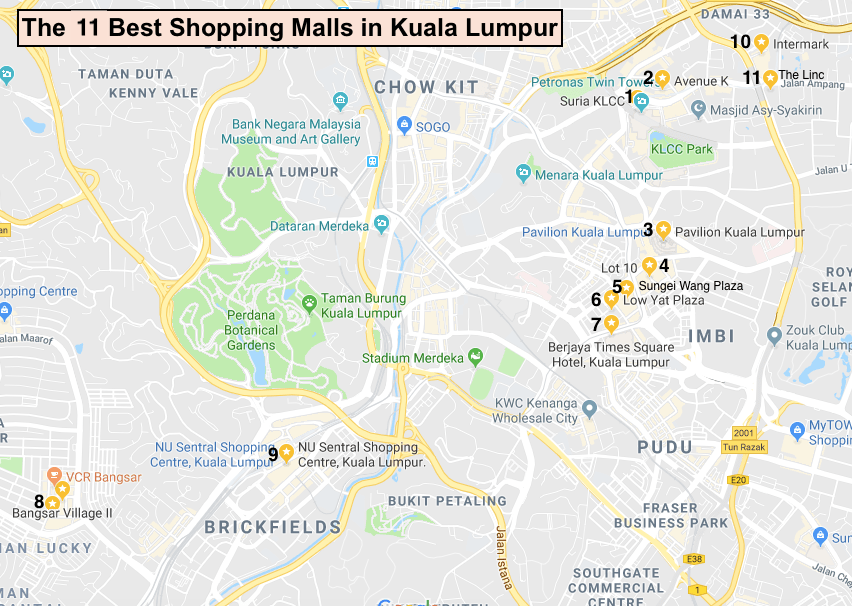 1. SURIA – KLCC'S HIGH-END MALL AT THE PARK
HOW TO GET THERE
Suria Shopping Centre is located at the base of the famous Petronas Twin Towers with an exit leading directly into KLCC Park. It is easily accessible via the Kelana Jaya LRT line (red and number five on public transport maps). The KLCC stop is right in front of the entrance to Suria Shopping Mall. The green GoKL bus line also stops here.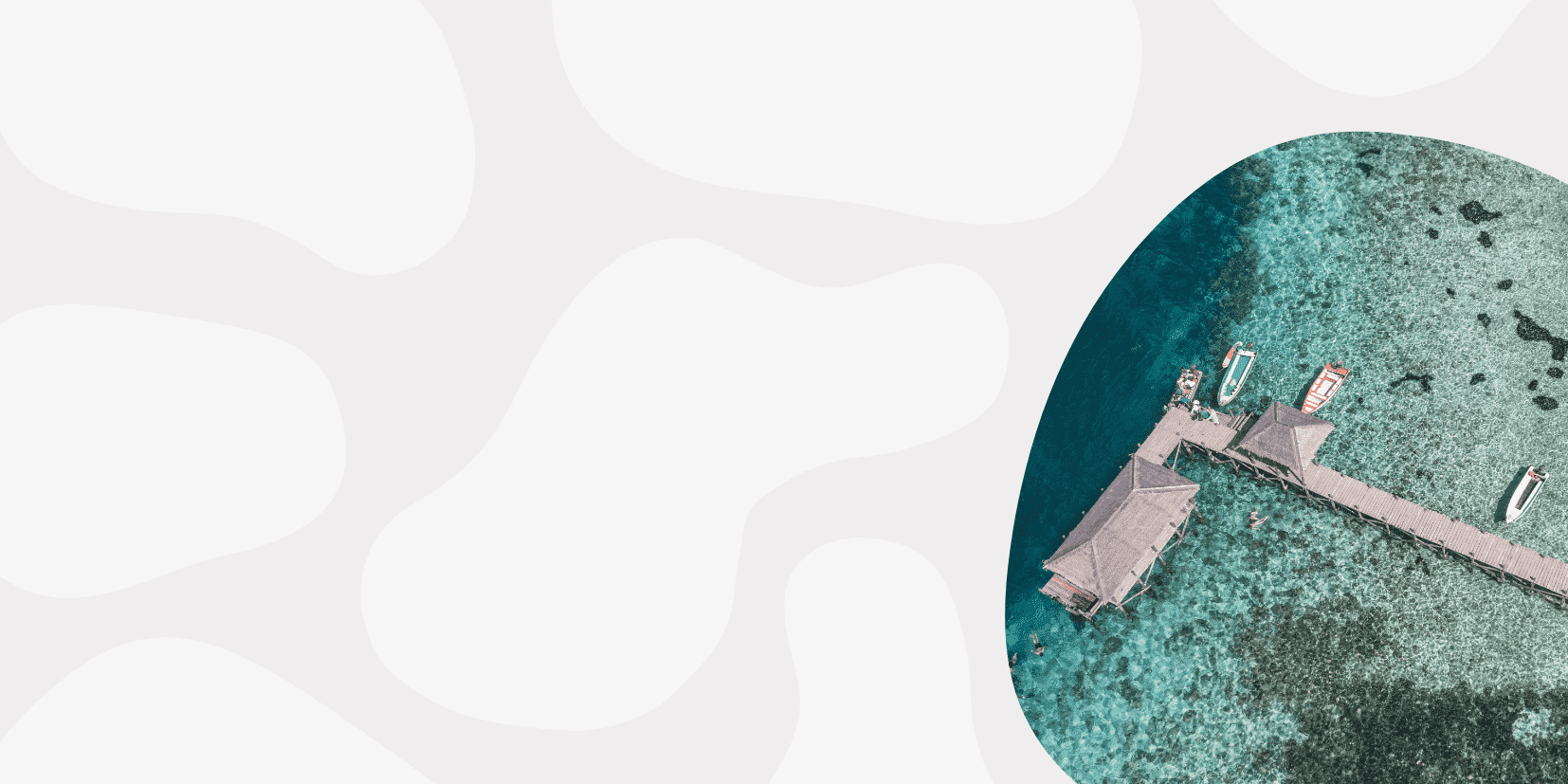 Let me save you time and effort when you're travel planning!

➼ Best travel insurance? SafetyWing
➼ Best place to find cheap flights? Skyscanner
➼ Best bank & credit card for travellers? Wise
➼ Best travel backpack? Osprey Farpoint 70

WHY SHOULD YOU GO TO SURIA SHOPPING CENTRE?
Suria is a giant luxury mall that focuses on expensive name brands such as Versace, Gucci, Louis Vuitton, and Prada. There are a few cheaper options like Zara and Topshop but most of the stores are definitely in the upper price range and not very budget–friendly. Click here for a full list of stores you can find in Suria Shopping Centre in Kuala Lumpur.
Still, I would not skip Suria just because you do not plan to go luxury shopping. Its amazing location underneath the towers and basically in KLCC park means it's easily combined with visiting either attraction. It's a spectacular mall with shiny marble floors and just walking through it is interesting even if you're just window shopping.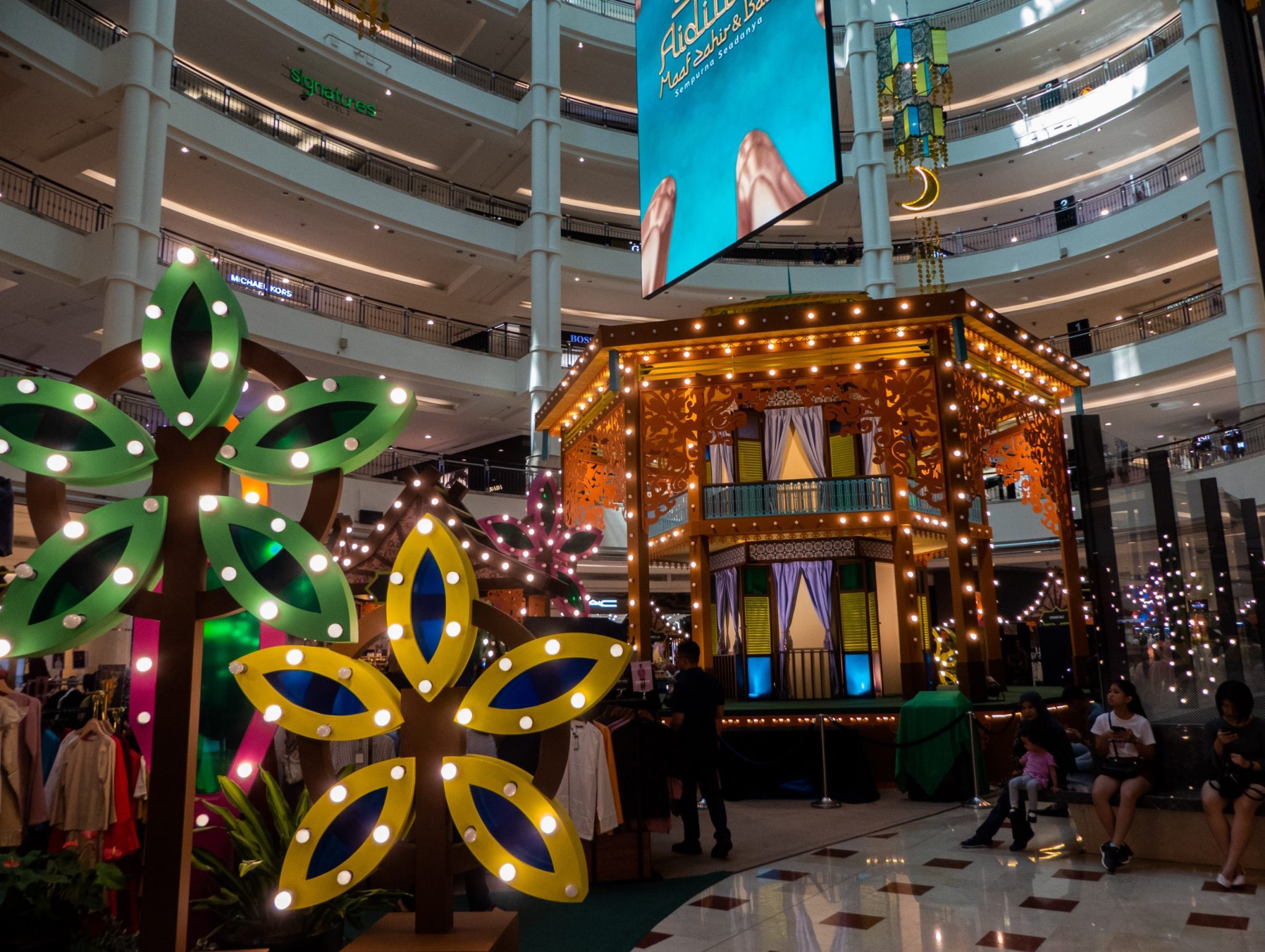 THE FOOD
Suria has a great grocery store on the bottom floor where you can get some basic necessities. There is a small food court on the second floor where you'll be able to find a meal for around RM 10 (≈ 2,10€). Not bad for an otherwise expensive mall.
The food court is certainly not the best compared to what other malls on this list have to offer but there is a decent selection of both Asian and Western cuisine. It does get very crowded around lunchtime though so be prepared to spend some time looking for a seat.
There are also some more traditional restaurants as well as fast food options such as McDonald's and Subway.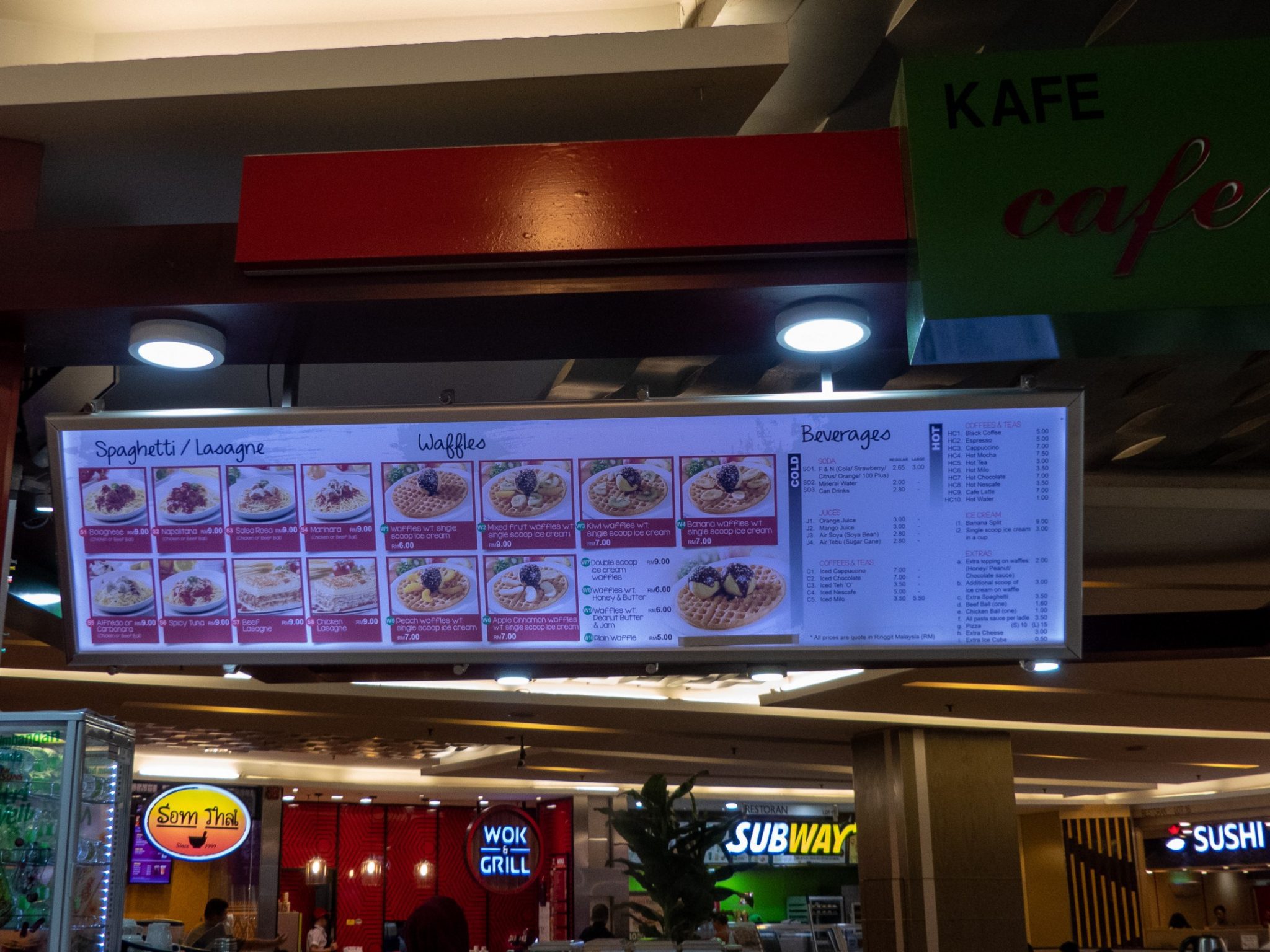 MY TIPS
I recommend going to Typo, a great novelty stationery store where you can fulfil all your travel diary and cute accessory needs. It's not a large store but I found it impossible to leave without buying a notebook.
There is also a great bookstore on the fourth floor called Kinokuniya where you can spend hours getting lost and browsing.
SPECIAL ATTRACTIONS
On the top floor, you can find the Petrosains Science Discovery Centre. It's a great place to visit especially if you have younger kids. There are many differently themed exhibits and hands-on experiments, which can keep them busy for hours. Tickets cost RM 29.70 (≈ 6,30€) for adults and RM 17.50 (≈ 3,70€) for kids (tourist prices). Note that the centre is closed on Mondays. Find the opening times and more information on their website.
There is also a cinema within Suria Shopping Centre as well as an Art Gallery on the third floor (also closed on Mondays). Entrance to the gallery is free of charge.
TOURIST PERKS
As mentioned before many shopping malls in Kuala Lumpur offer special benefits and discounts to tourists. All you need to do is take your foreign passport to a concierge desk to receive an exclusive list of reductions on a wide range of stores within the mall. Most require you to spend a specific amount after which you will receive a discount. Check out this link for details.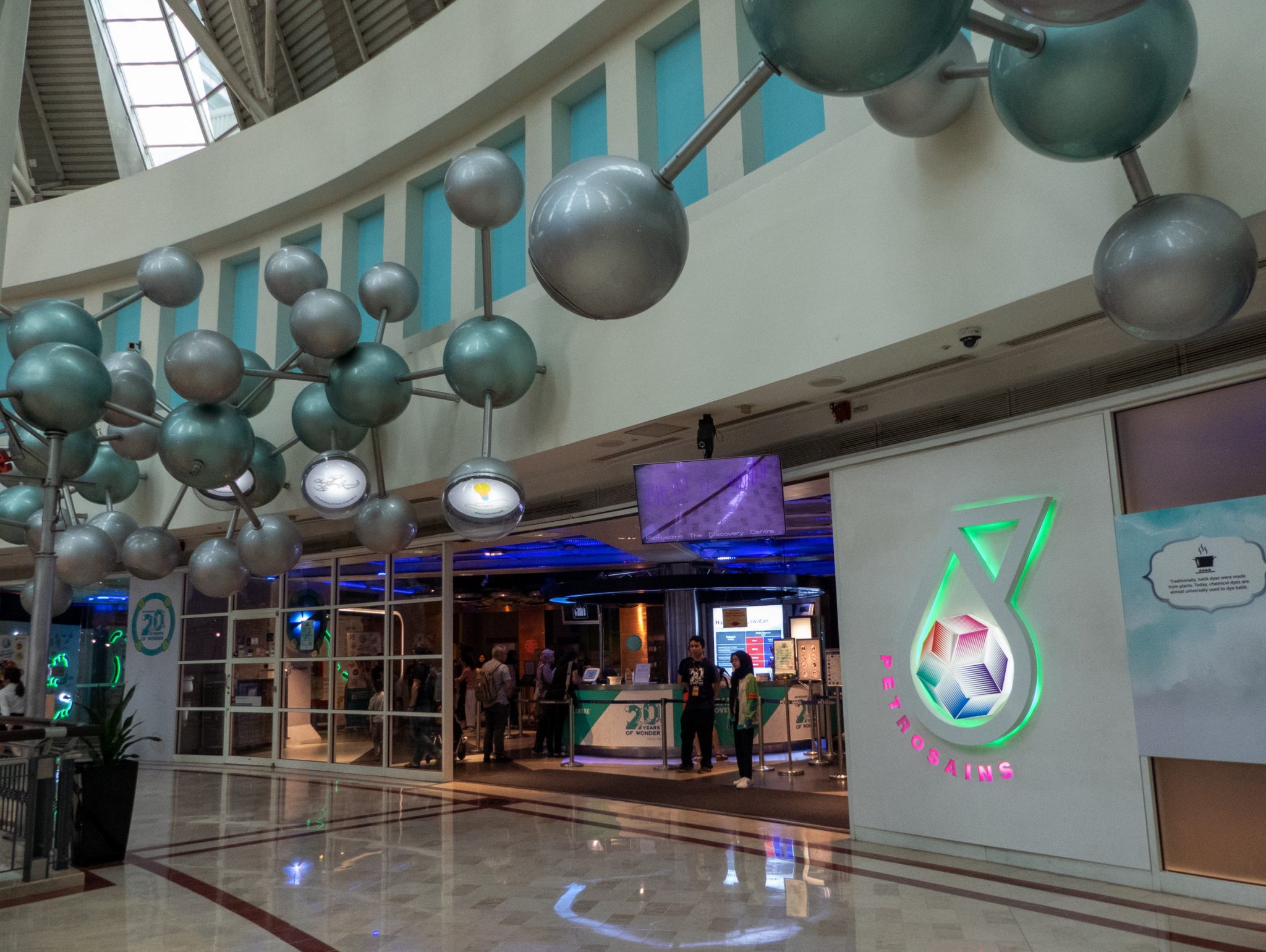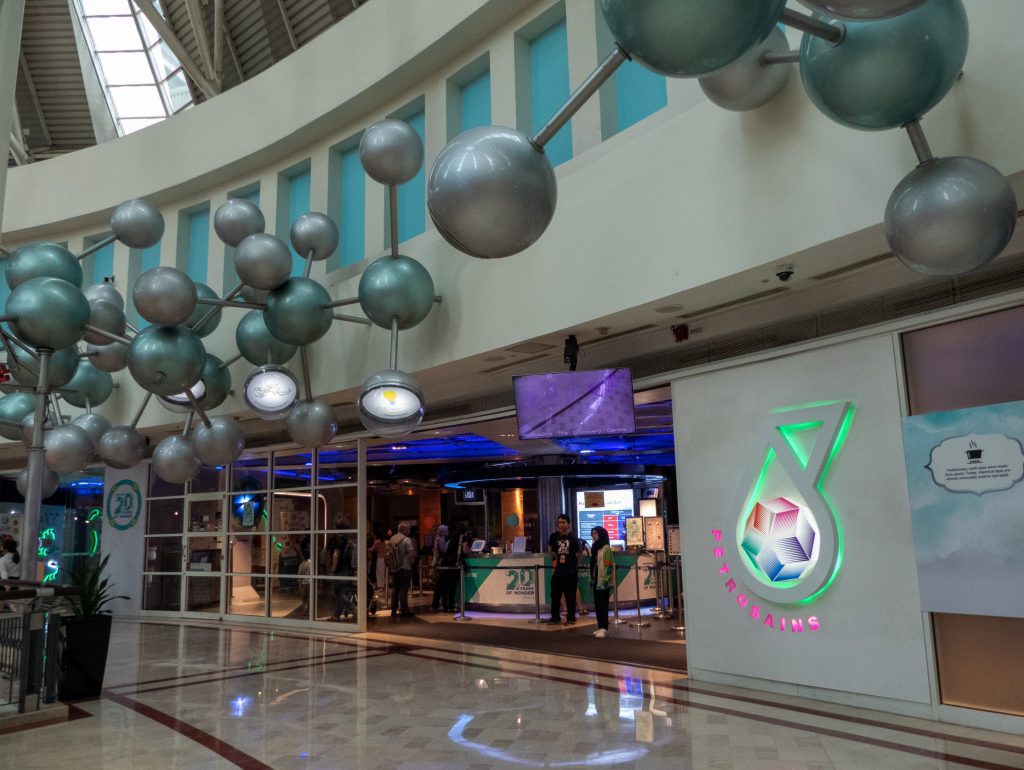 2. AVENUE K – SURIA'S DOWN-TO-EARTH NEIGHBOUR
HOW TO GET TO AVENUE K
Avenue K is located opposite Suria Shopping Centre, only a 2-minute walk away. Just like Suria, it is easily accessible via the Kelana Jaya LRT line (red and number five on public transport maps) as well as the green GoKL bus line. The mall is directly connected to the KLCC LRT line through an underground entrance.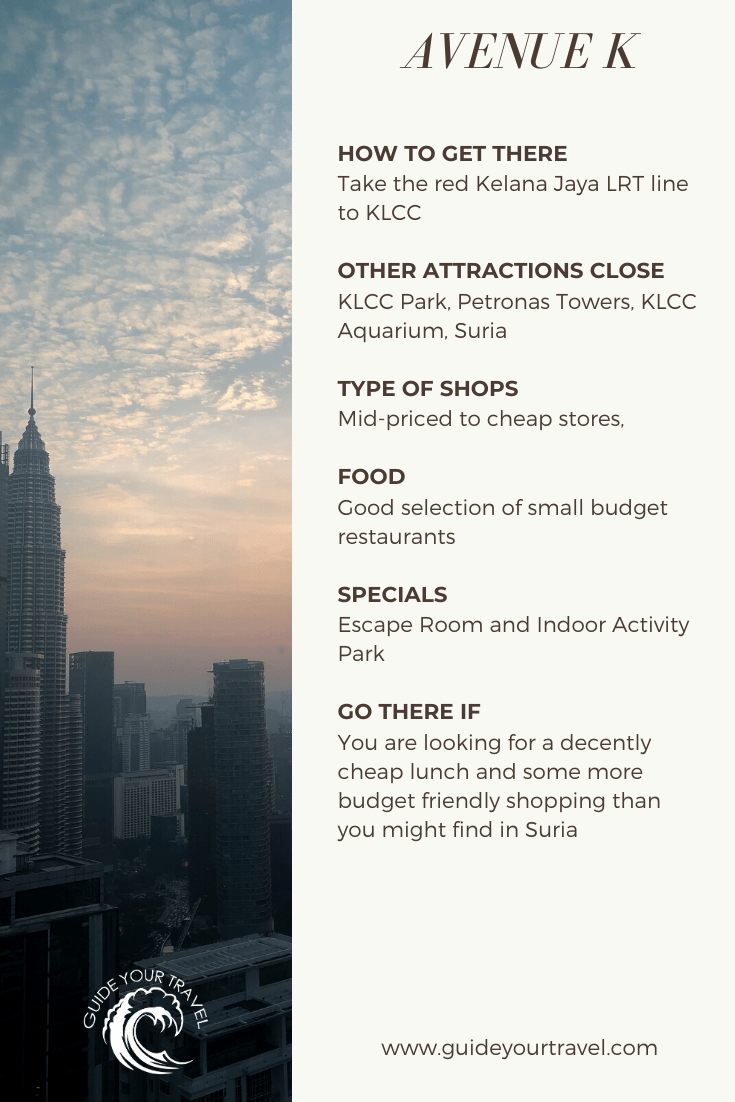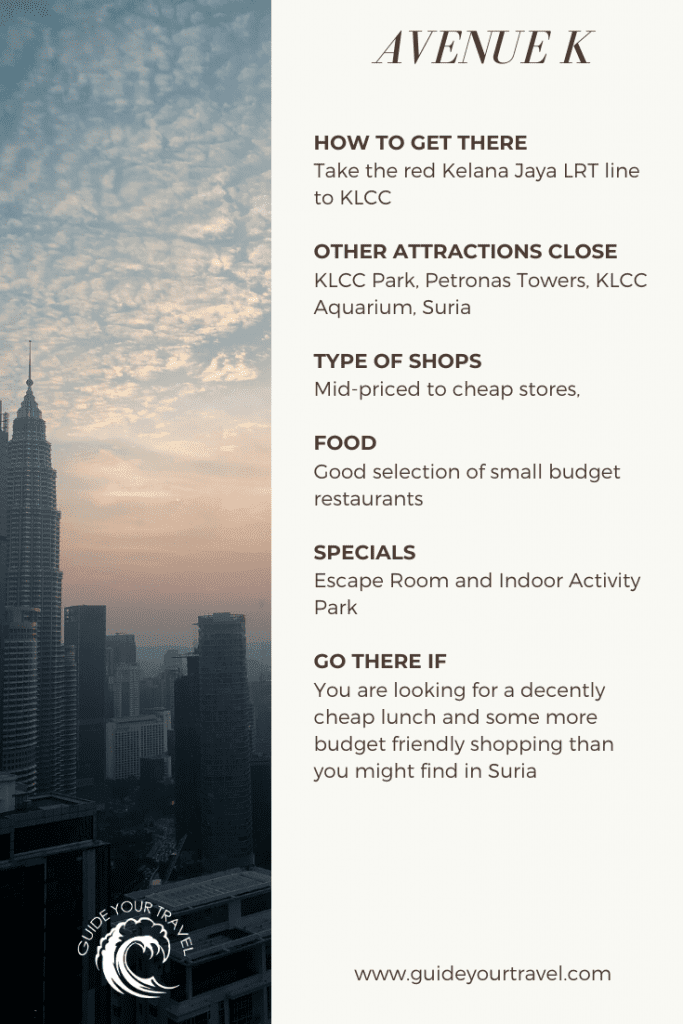 WHY SHOULD YOU GO TO AVENUE K?
Avenue K is a smaller, less fancy mall that offers more budget-friendly shopping. There's an H&M, a Sephora and some other name brands. as well as a few Japanese stores. They sell just about anything you never knew you needed. Definitely worth strolling through and being amazed by all the options.
There are also not two but three My Gadget stores next to each other. For what reason, I do not know but they all appear to sell almost identical things. It's mostly tech accessories such as phone cables, cases, and headphones. If you need anything phone or electronic device-related such as glass screen protectors, adapters or cables you will definitely find what you are looking for here.
Other than that there are some lesser–known brands, most of them clothing stores. There is a Digi store on the bottom floor where you can buy sim cards so if you are staying somewhere close this should be one of your first stops. There is also a great grocery store called the Village Grocer on the bottom floor. They always have a pretty good selection of fruits and vegetables compared to other grocery stores in the area.
Avenue K may not be the most extraordinary shopping mall in Kuala Lumpur but it should not be forgotten. Suria can be overwhelming and expensive and Avenue K gives you the option to escape the crowds. If you have time why not come and spend some time browsing?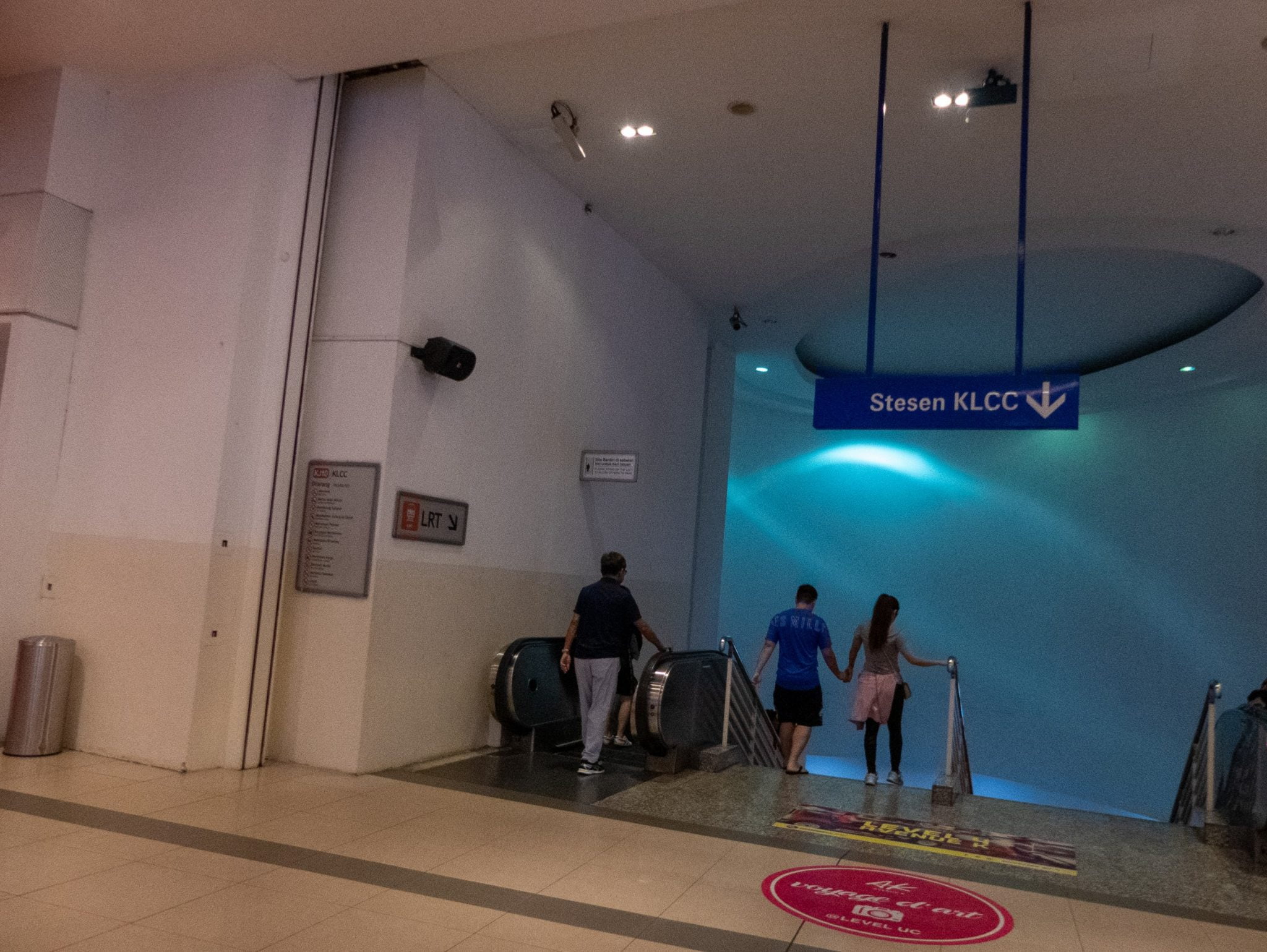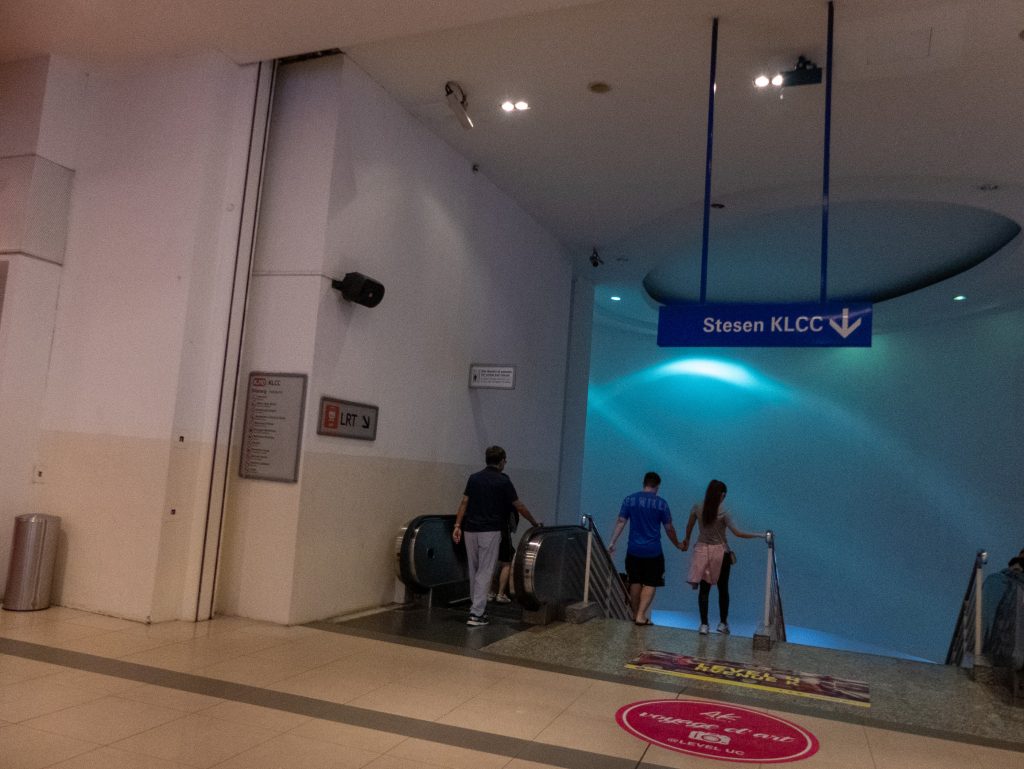 SPECIAL ATTRACTIONS
Avenue K includes an escape room called Breakout as well as a 40,000 square foot indoor activity park called SuperPark. It opened in December 2018 and is mostly designed for kids. There are activities such as climbing, trampolines and a skate park. Tickets are between RM 45 (≈ 9,60€) and RM 70 (≈ 15€) depending on how long you stay. Find more details about SuperPark here.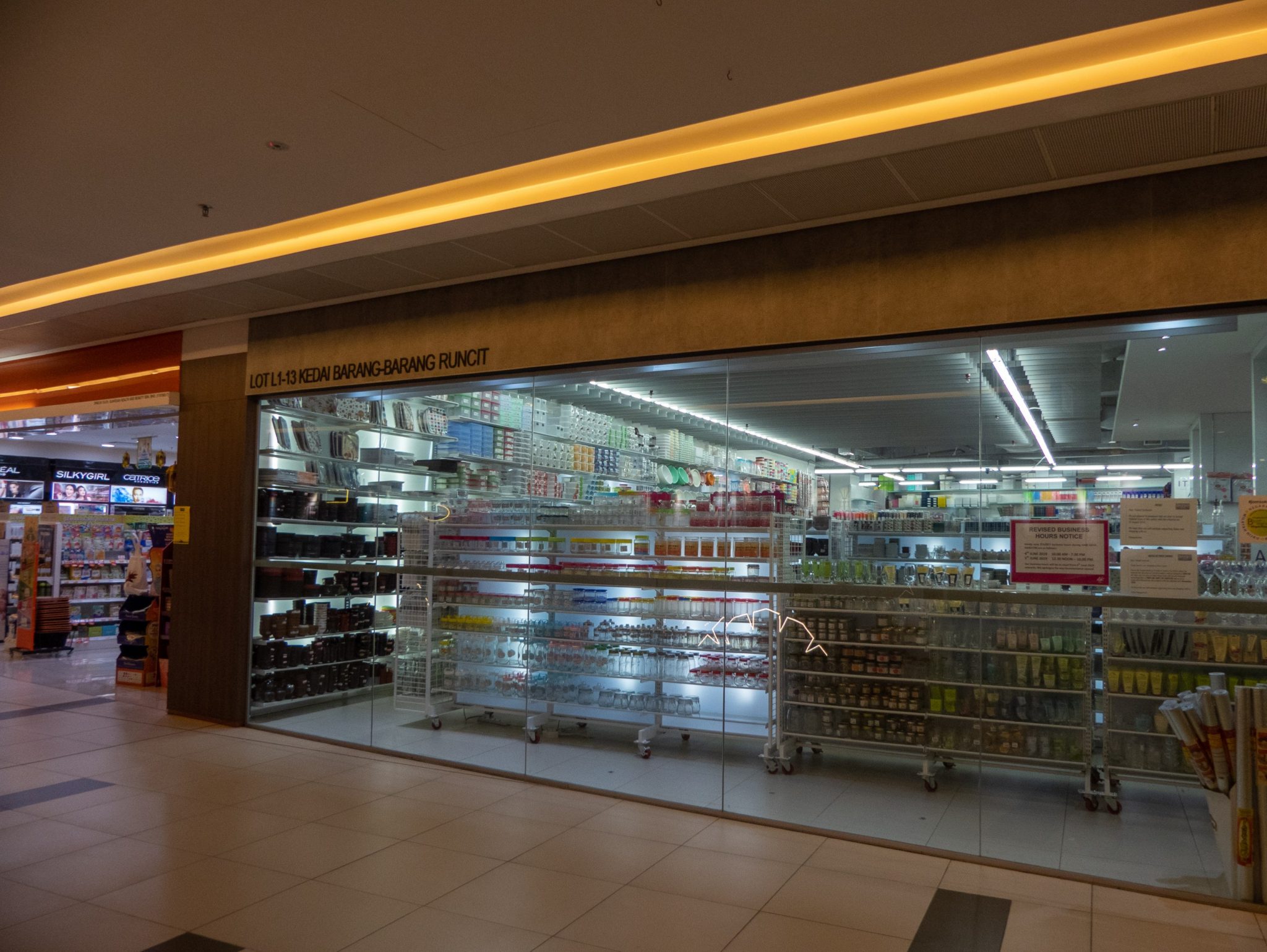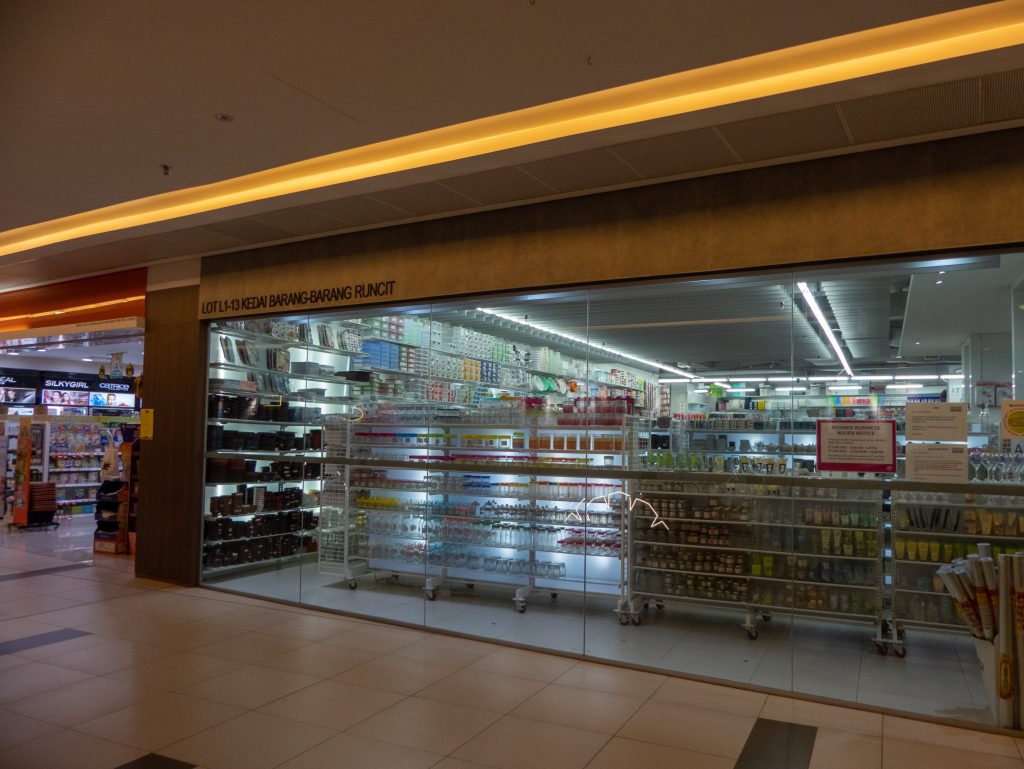 THE LAYOUT OF THE SHOPPING MALL
I want to note that the layout of the mall can be slightly confusing in my opinion. The top four floors are straightforward in a traditional shopping mall fashion. They have the large hole in the middle and balconies at the sides leading to the stores.
But the bottom four floors do not follow the same layout and are confusingly named Concourse, Upper Concourse, M and G. Check out more details about the layout as well as a store directory on their website here.
THE FOOD
On the Concourse and Upper Concourse levels, you will find a decent selection of small restaurants. Unfortunately, there is no food court. I can definitely recommend the Noodle Shack, which serves a variety of Chinese noodle dishes.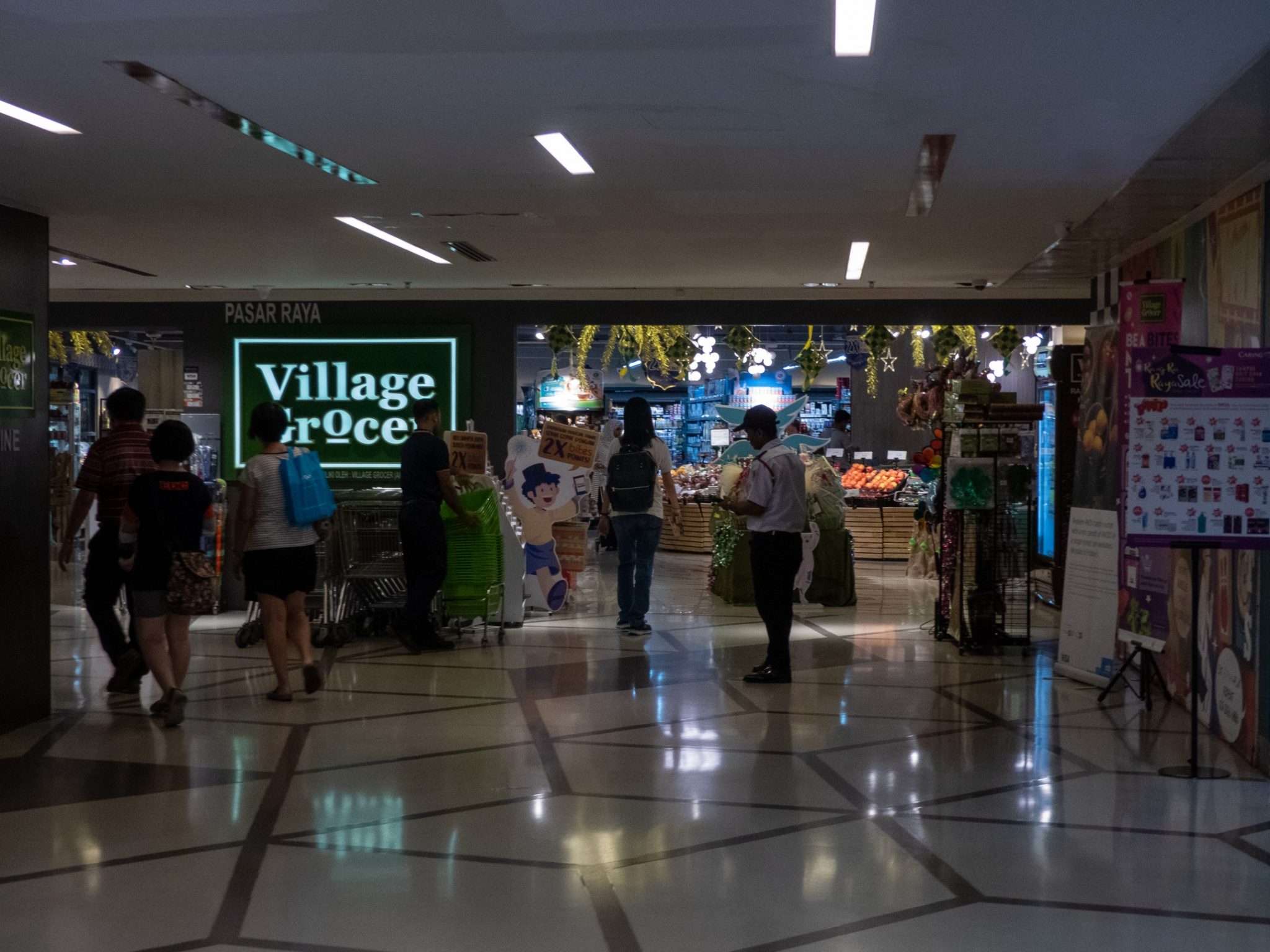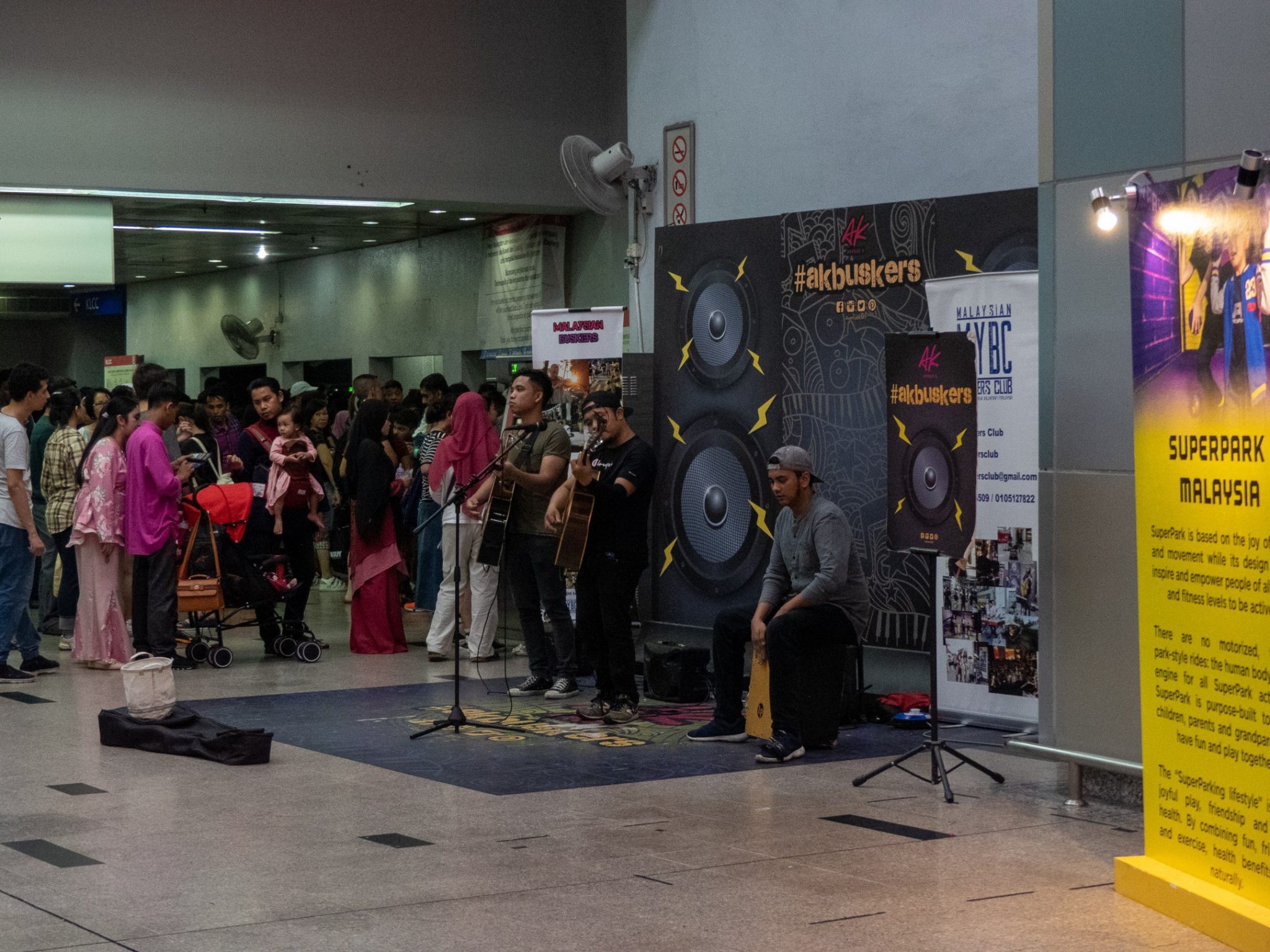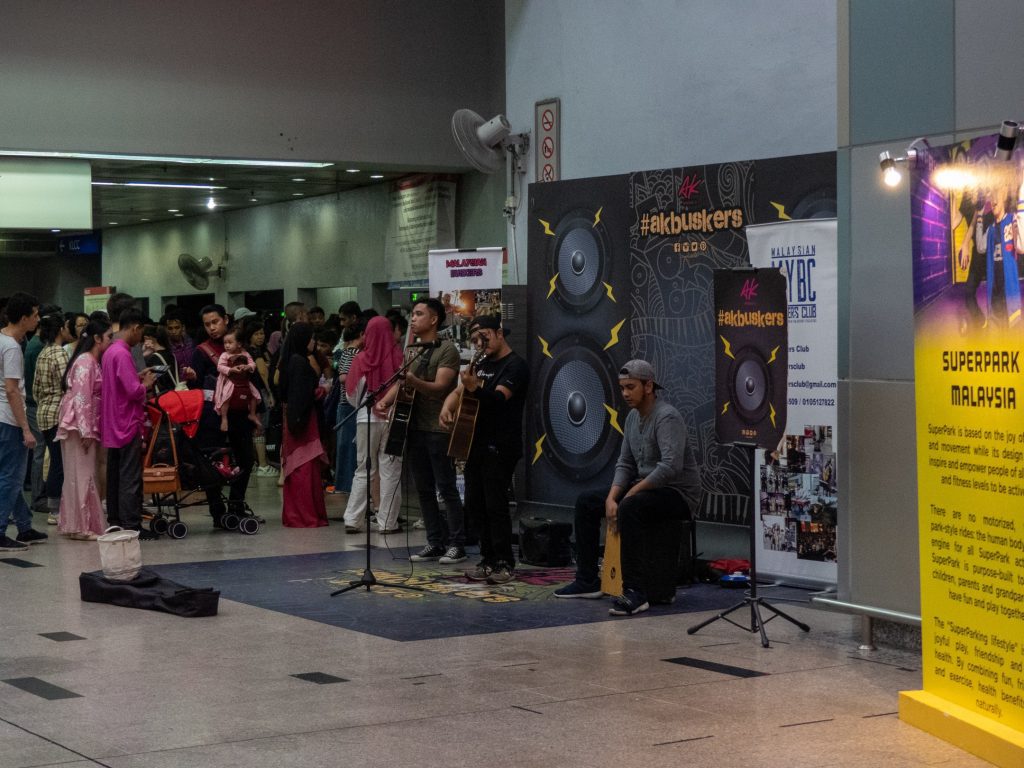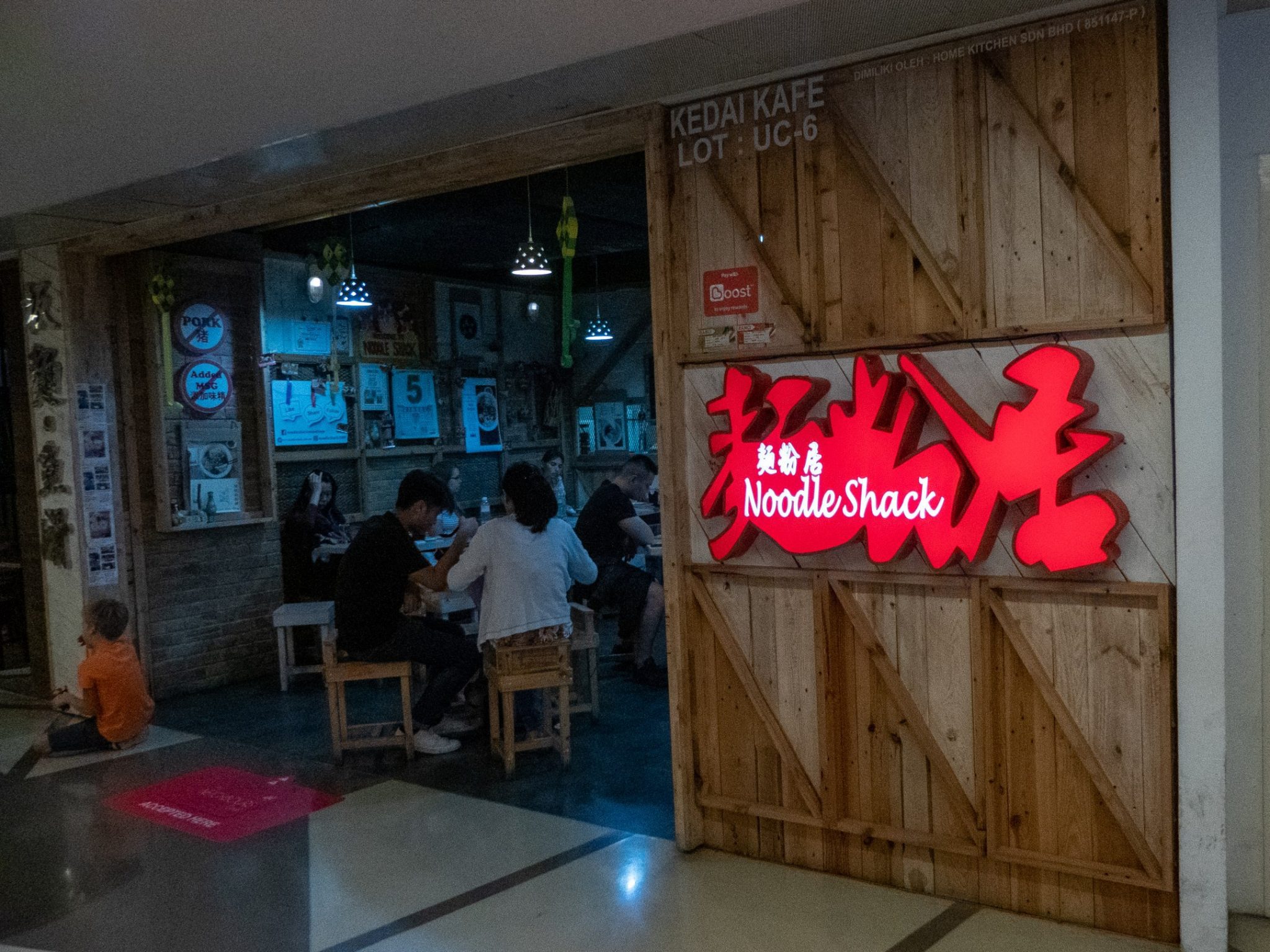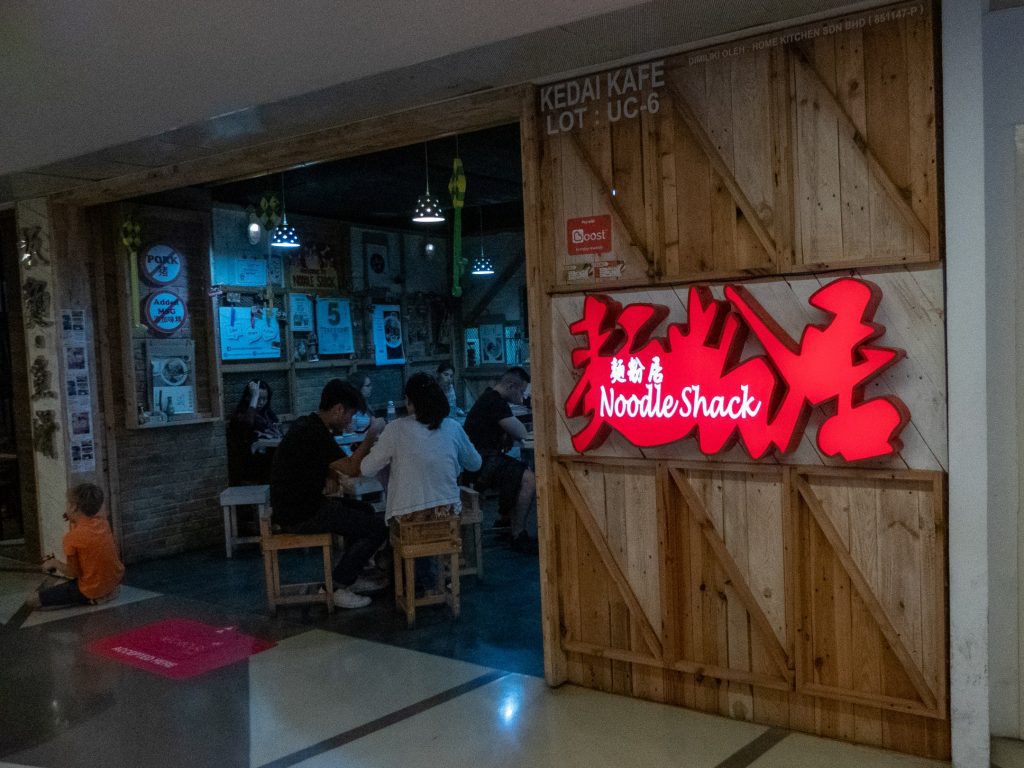 3. PAVILION – KUALA LUMPUR'S SHOPPING MALL GIANT
How to get to Pavilion Shopping Mall
Pavilion is located in the middle of Bukit Bintang which is the main shopping and nightlife area of Kuala Lumpur. You can easily reach it by taking the MRT line Sungai Buloh – Kajang (dark green, line 9) to Bukit Bintang station. Alternatively, you can also take the Monorail (light green, line 8). It's about a 5-minute walk to Pavilion from there.
Alternatively, the green, blue and purple GoKL bus lines all stop right in front of Pavilion. You can either get out at the Pavilion or the Starhill Gallery stop.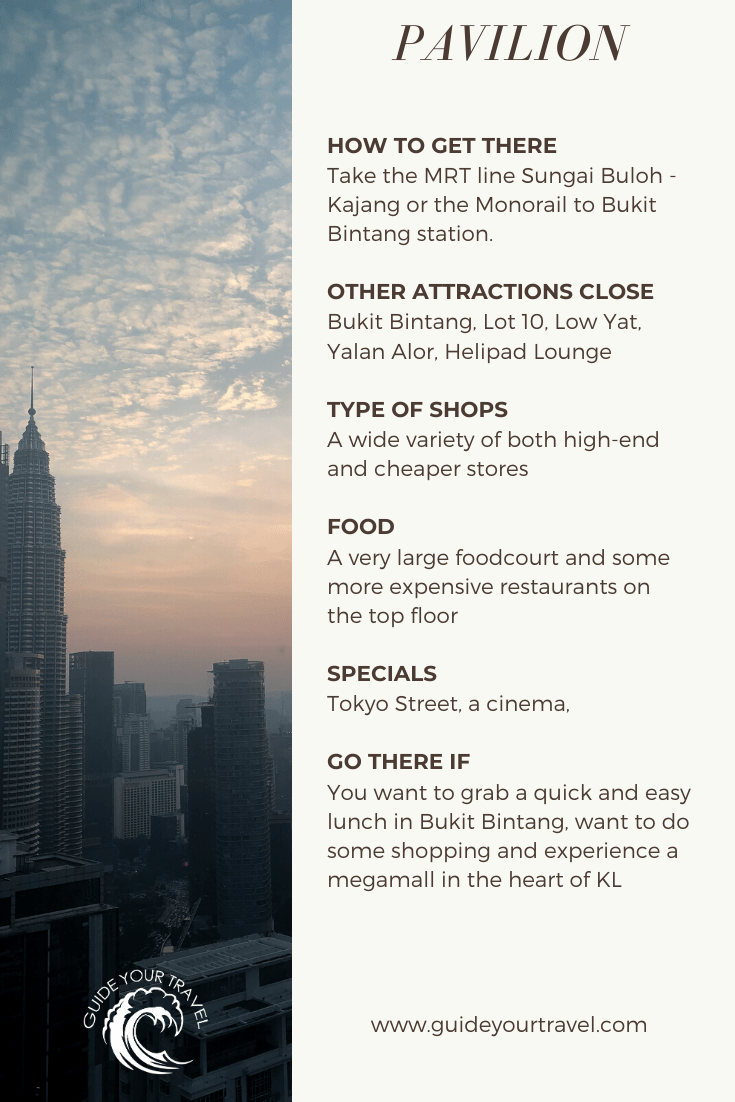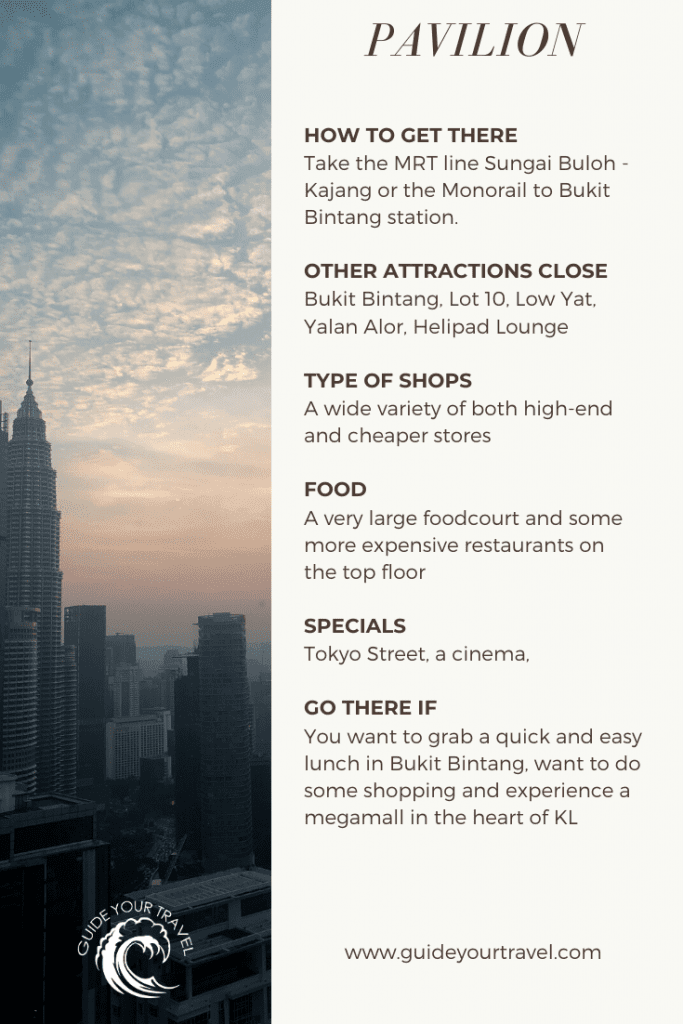 WHY IS PAVILION WORTH THE VISIT?
Pavilion is the mall of all malls. It houses over 550 stores and an impressive food court. If you only visit one shopping mall in Kuala Lumpur I would suggest making it Pavilion. Since you will most likely be visiting Bukit Bintang anyway on your trip to Kuala Lumpur, I definitely recommend strolling through Pavilion while you are there.
The mall offers a good mixture of high-end brands and mid-budget stores. It focuses mostly on clothing, shoes and accessories but also cosmetics and skincare. Since the selection is so large you can find just about anything here.
There is a cinema as well as an incredibly large Parkson Elite department store that spans over four different floors. Click here for a full list of shops in Pavilion. At Pavilion's top levels you can find more upscale restaurants as well as the so-called Beauty Hall. Here you'll be provided with a good selection of nail and hair salons as well as spa treatments. All of them are, of course, quite expensive.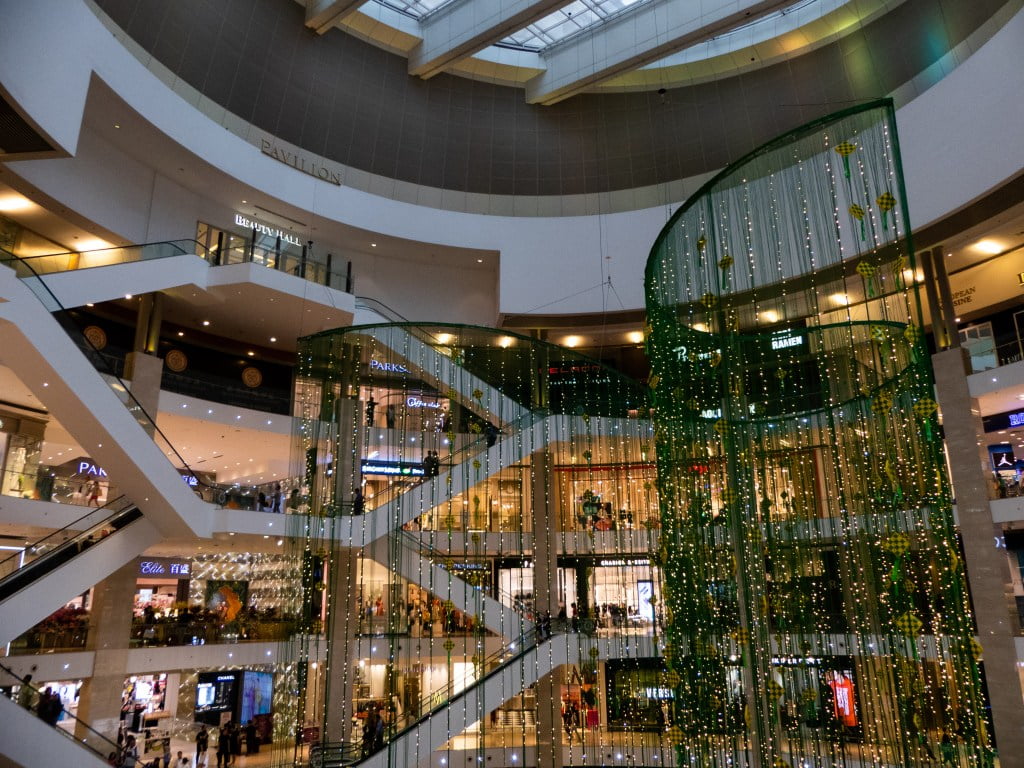 TOKIO STREET, THE CRYSTAL FOUNTAIN AND PAVILION ELITE
Towards the far end of the top floor of Pavilion is Tokyo Street; a seemingly different world within the mall. The walls and storefronts are made out of light wood and the walkways are narrow, creating a sort of street-like feeling. Here all the stores are Japanese and range from small market-style stores selling knick-knacks, electronic accessories and cheap toys to lesser-known brand stores offering stylish clothing. All in Japanese fashion of course.
There are also some odd food shops and nail and hair salons. If you go to Pavilion you should definitely walk through Tokyo Street.
In front of Pavilion's main exit is the famous Pavilion Crystal Fountain which is always crowded with tourists taking pictures.
The Bloom of Hibiscus is Malaysia's national flower and its three levels represent how different cultures and religions live side by side in harmony here.
Recently a new wing of Pavilion opened called Pavilion Elite. This is a small, semi-open–air area that is still in development. It is connected to Pavilion via walkways.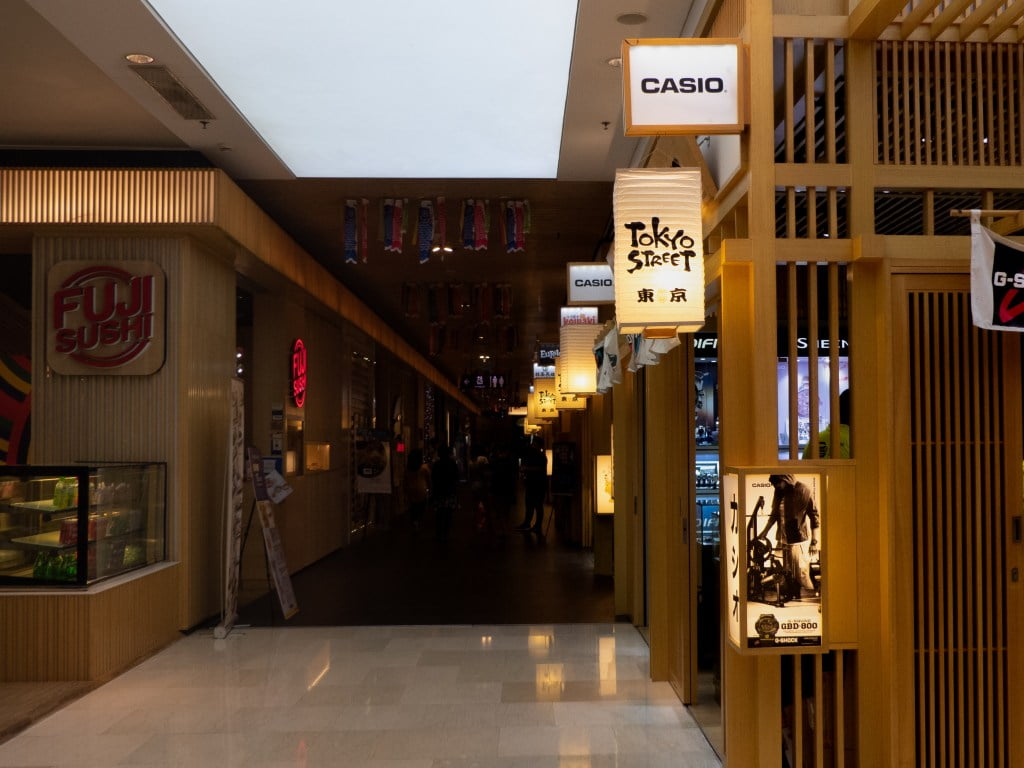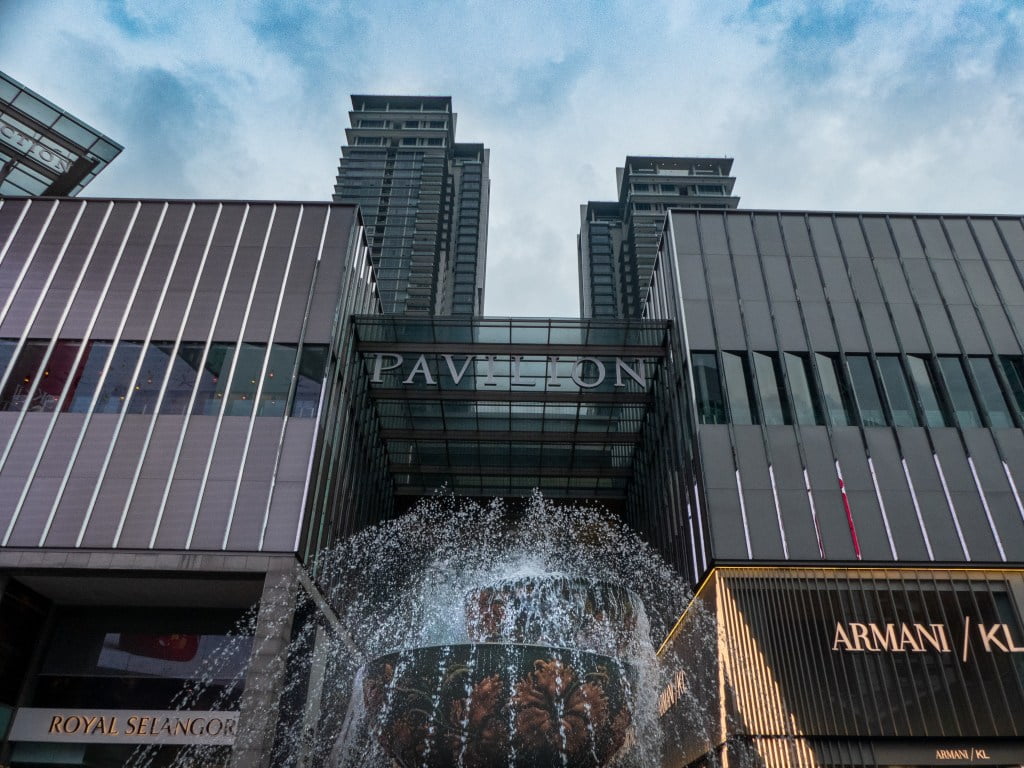 FOOD REPUBLIC
One of Pavilion's most famous features is the large and popular food court on the bottom level. Here you can find restaurants and stalls of almost every variety ranging from Asian cuisine, Western options as well as vegetarian and many desserts. There are multiple bakeries where you can mix and match different pastries and bread.
This food court is one of my top three favourites in any shopping mall in Kuala Lumpur and it's definitely the largest. It's still relatively cheap considering the fact that it's located in Bukit Bintang and the variety is just so large.
You will definitely find something you like here.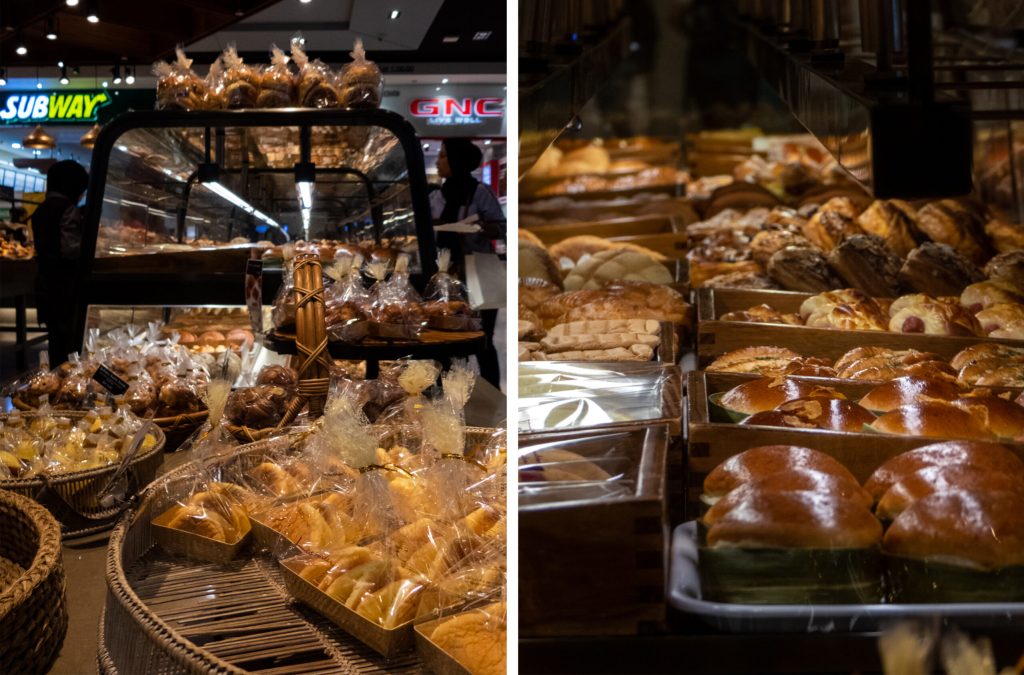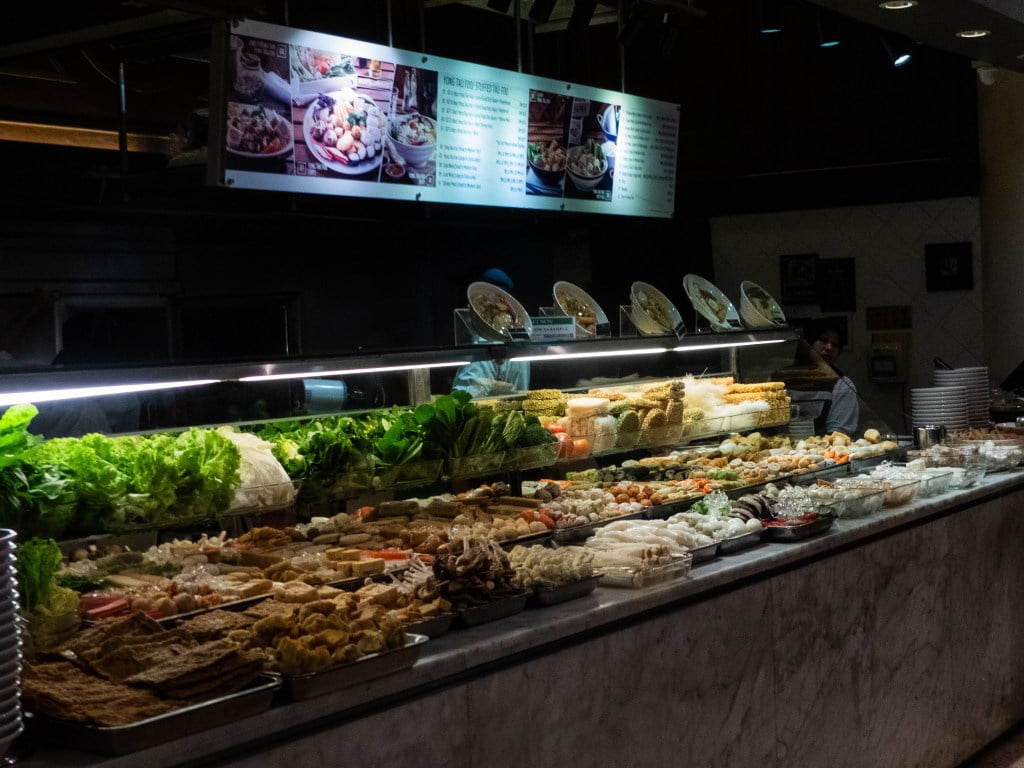 TOURIST PERKS
Just like Suria, Pavilion is one of the shopping malls in Kuala Lumpur that offer tourist rewards cards. You can get yours at the concierge desk on Level 3 when you present your foreign passport. This gives you access to exclusive discounts and deals. Find out a list of participating shops here.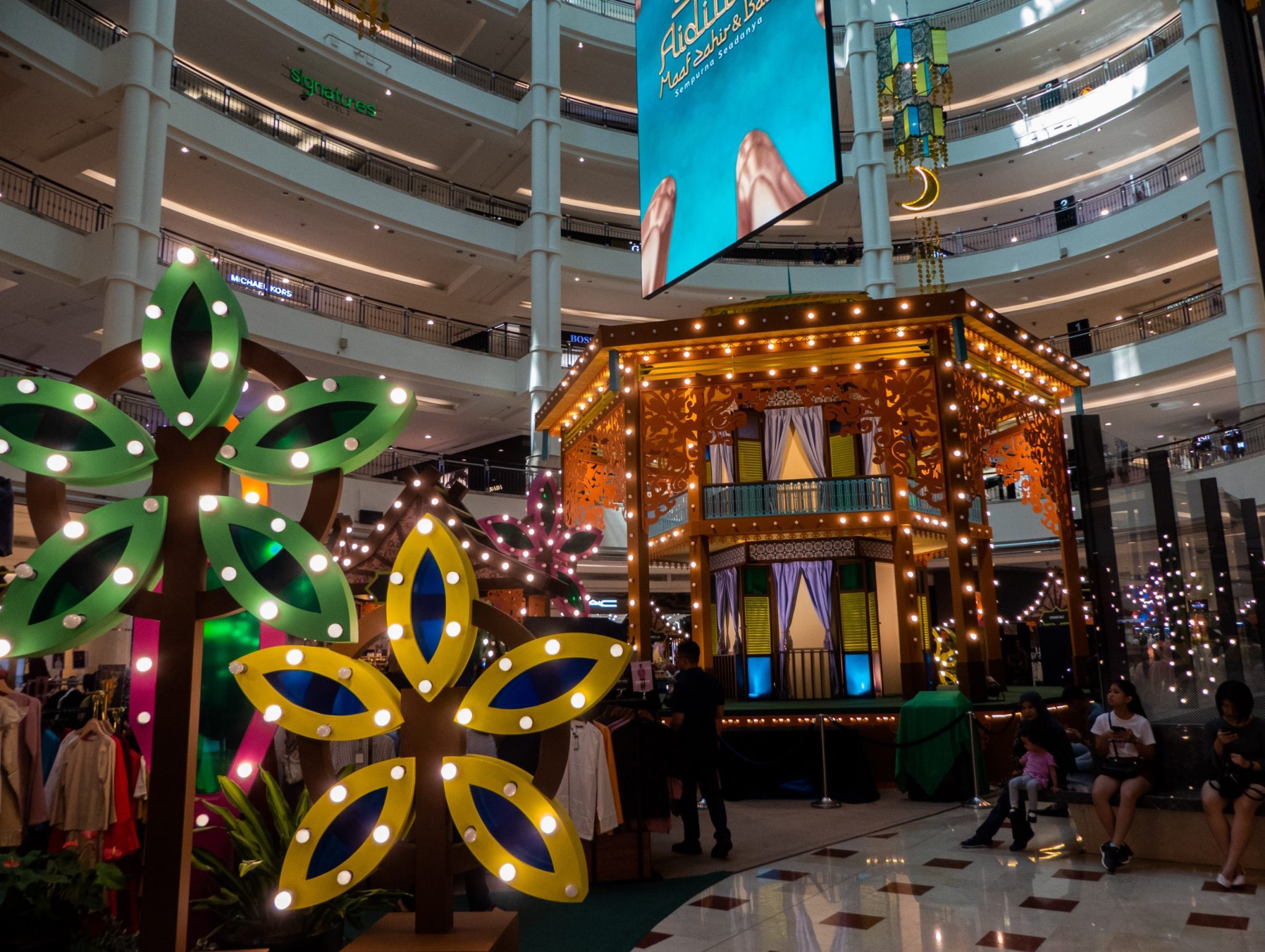 4. LOT 10 SHOPPING CENTRE – YOUNG, HIP AND JAPANESE
HOW TO GET THERE
Lot 10 is right around the corner from Pavilion, only about 3 minutes away. You can walk under a covered walkway for most of the way, which means you can get there pretty comfortably, even if it's raining.
Just like Pavilion you can reach Lot 10 by taking the MRT line Sungai Buloh – Kajang (dark green, line 9) to Bukit Bintang station. Alternatively, you can also take the Monorail (light green, line 8). Bukit Bintang station is directly connected to Lot 10 so no need to go outside. The Bukit Bintang bus stop is only about 200m away. The green, purple and blue GoKL bus lines all stop here.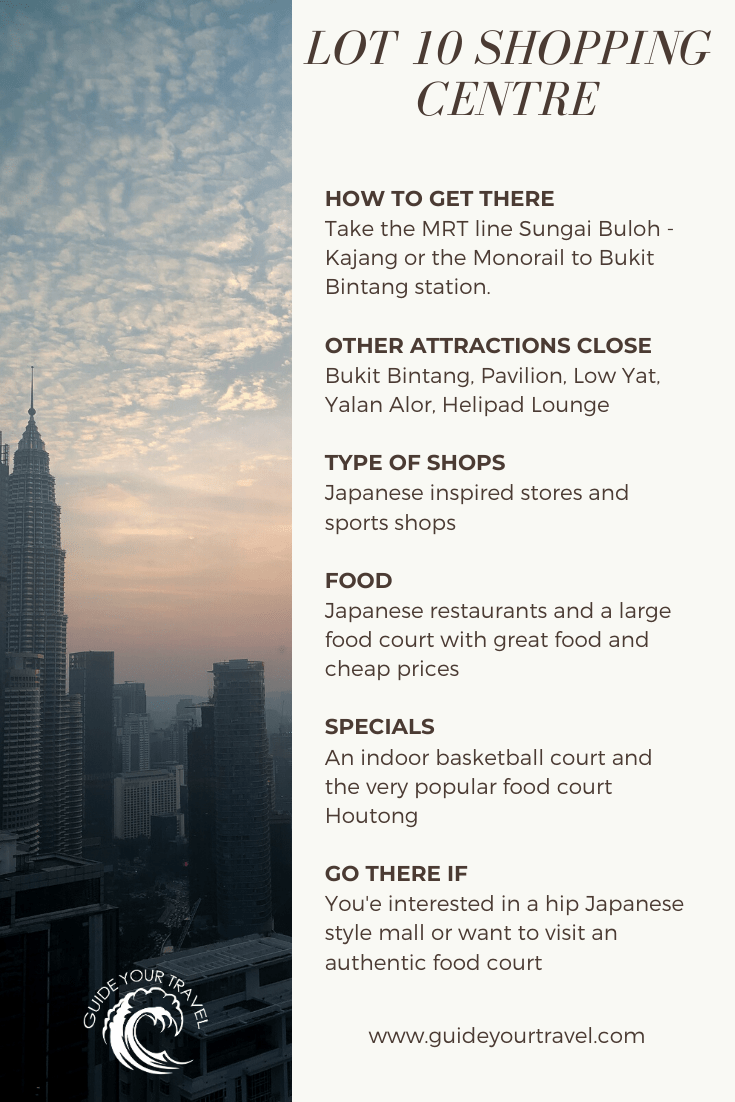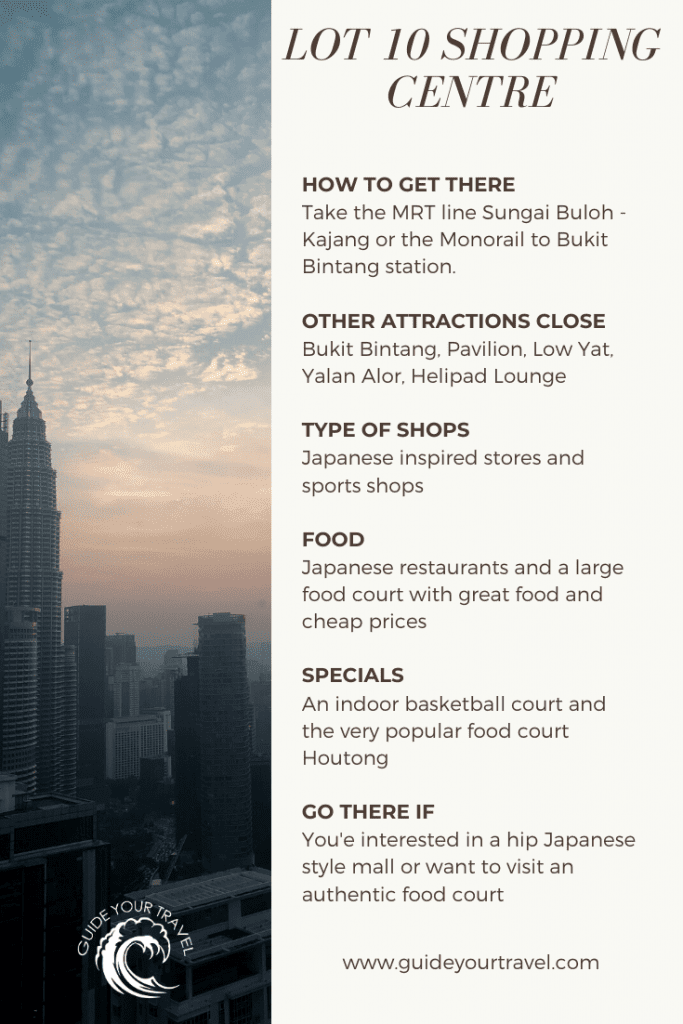 WHAT TO EXPECT AT LOT 10
Lot 10 is the young and hip mall in KL. You will mostly see people in their early twenties here. The mall has a large Japanese influence as you'll be able to tell by the many Japanese-style stores. Other than that you'll be able to find quite a few sports stores selling clothing, accessories and equipment. There is also a large indoor basketball court in the middle of the mall.
Amongst other clothing stores, there is an H&M, a Zara and other smaller stores. It's definitely not a large mall.
There are a few vacant stores that have been turned into what I can only describe as Instagram rooms. They're decorated rooms with seating areas that are ideal for taking pictures. Some even have TVs so you can take a quick break from shopping if you're feeling tired.
Click here for a complete list of shops in Lot 10.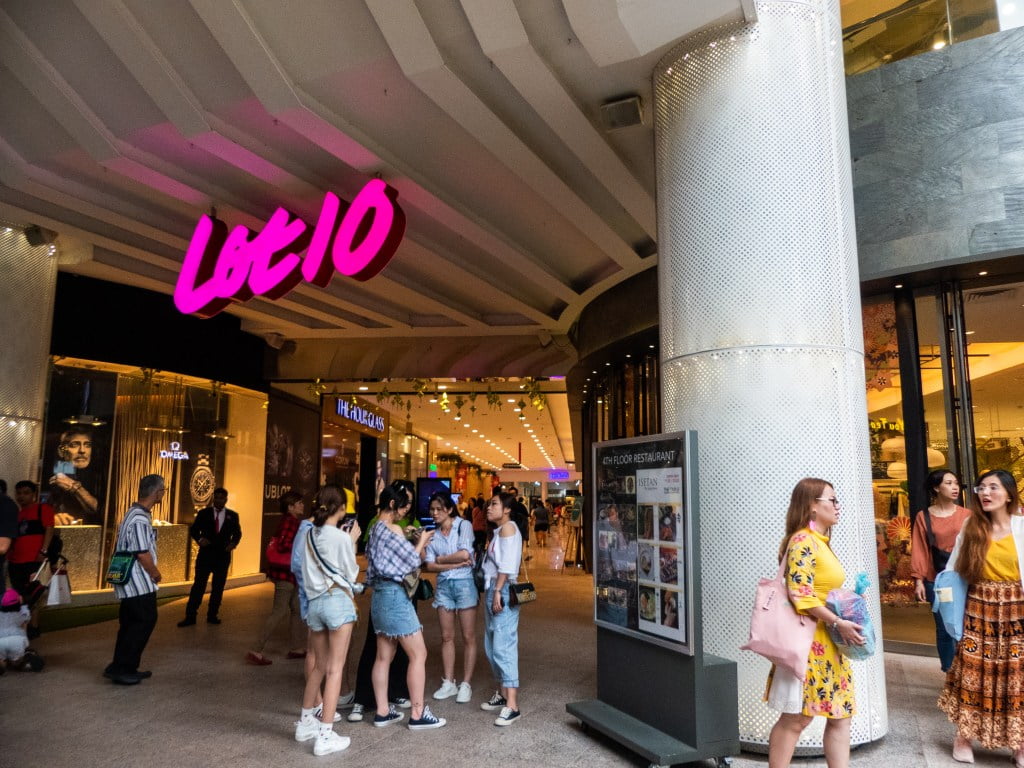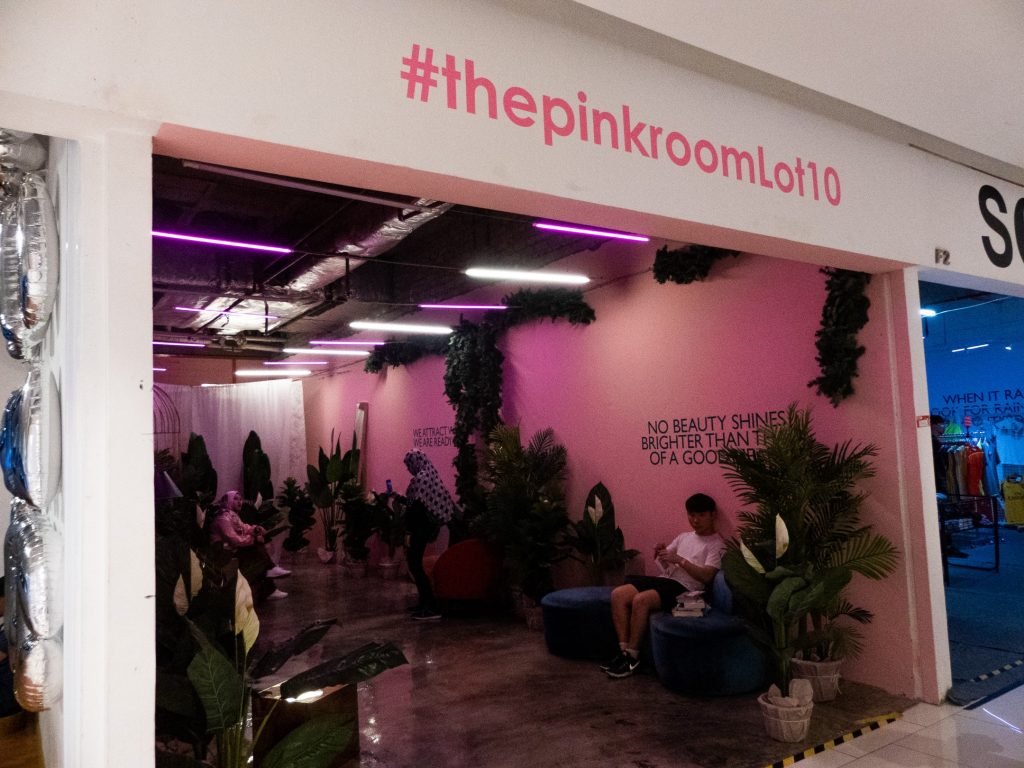 J'S GATE DINING
Everyone always talks about Lot 10 because of its phenomenal food court. Yet when you go to the top floor of the mall all you will be able to find are Japanese restaurants. They are called J's Gate Dining and describe themselves as 'The Biggest Japanese Foodhall'.
This is a great option if you like Japanese food but it's definitely not a cheap food court. The restaurants are mid-price and there isn't a great variety to choose from since they're all Japanese.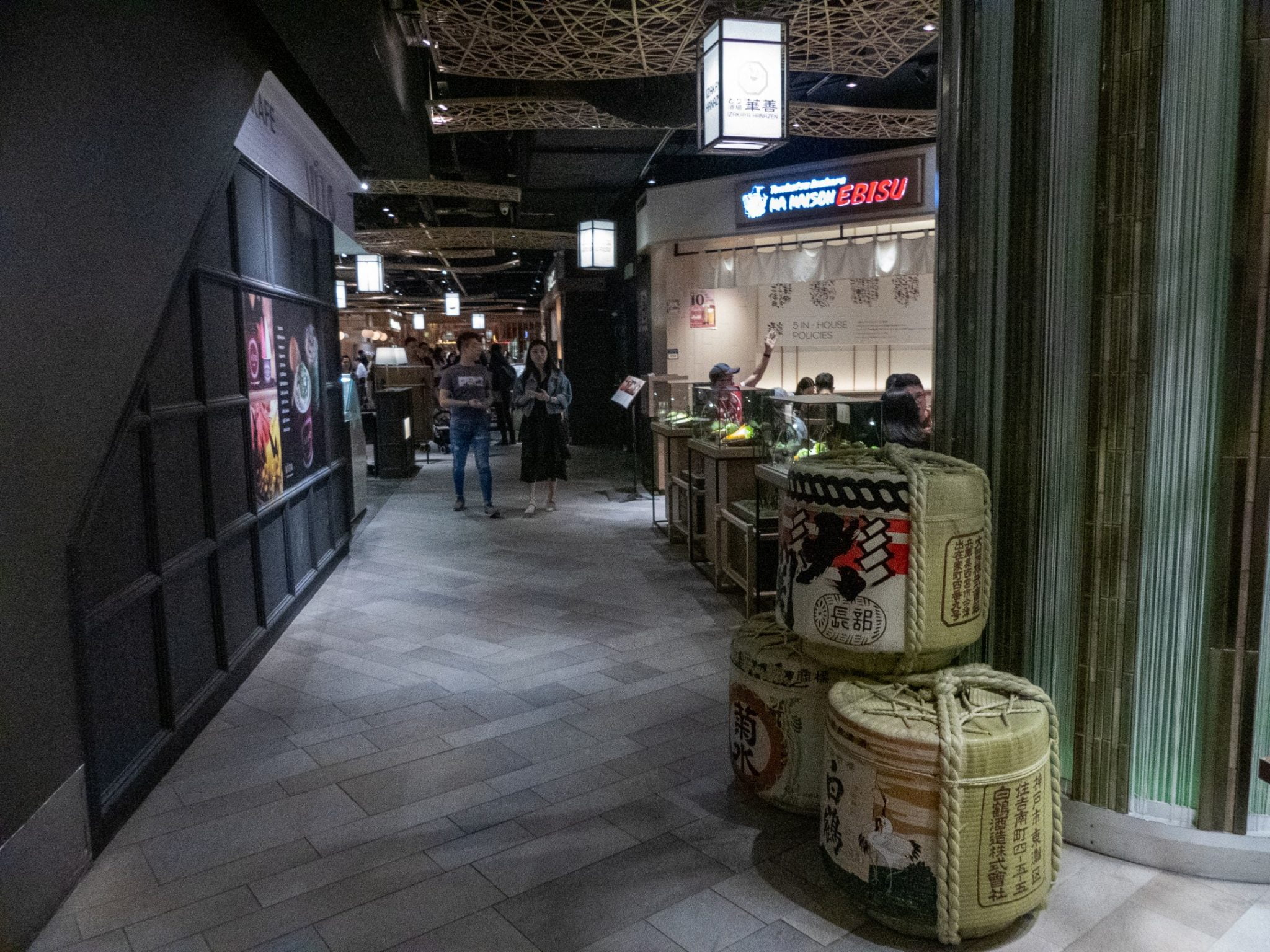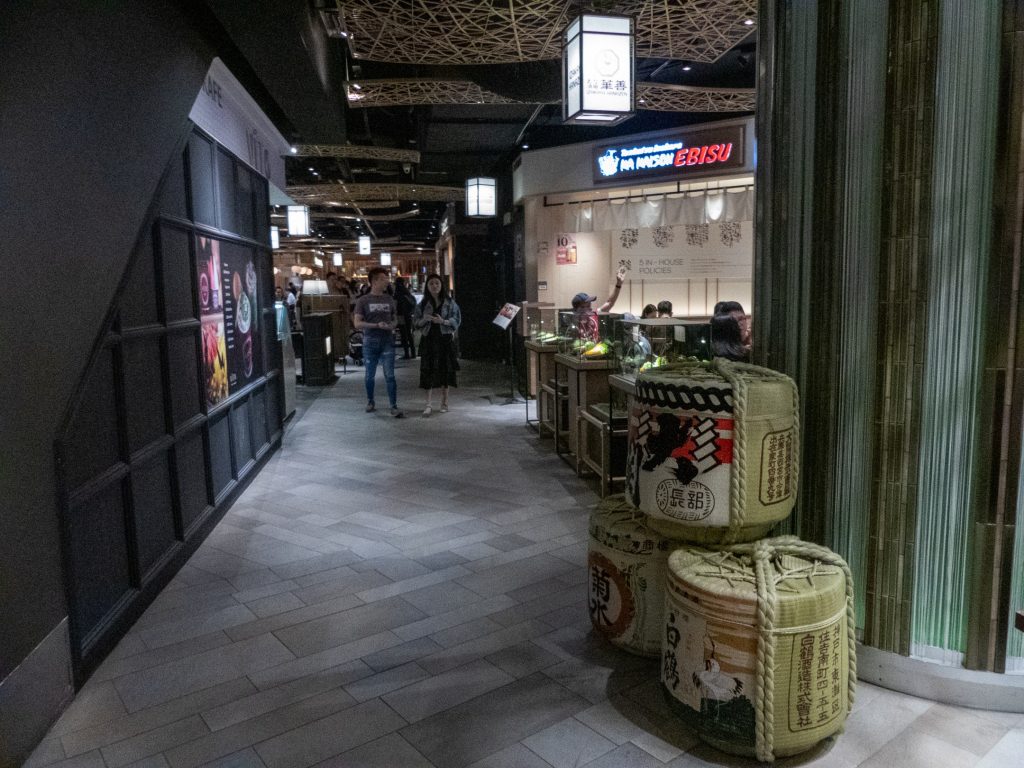 HOUTONG
What some people do not know is that Lot 10's actual food court is located on the bottom floor of the mall and can be tricky to find. It's called Houtong and offers high-quality street food style cuisine.
You can access Houtong either from the mall itself if you take the escalators down to the bottom floor or from the outside. If you walk out of the main exit of the mall and go left for around 100m you'll see a large sign pointing you to the side entrance of the Houtong food court.
Even if you do not plan to eat here you should definitely walk through the food court just for the experience. The whole thing is underground with open pipes on the ceiling giving it an all–over secret basement feeling. The place is almost always packed and navigating the tight paths in between chairs and tables can be tricky. There are food stalls everywhere serving all types of Asian food, mostly cooked right in front of you. It's loud and cramped but so different from any other food court I've been to in Malaysia. The food is cheap and very good.
Closer to the escalators leading up into Lot 10 there is an artisanal Japanese food store whose layout seems to flow seamlessly into the chairs and tables of the food court. It's interesting to walk through and look at all the many types of flour you can make out of different vegetables.
Houtong is probably Bukit Bintangs worst kept secret but it's still fascinating how many people fail at finding this secret basement food court. Find out more about its heritage and story here.
Looking for more secretly cheap places to eat in and around KLCC? Check out this post.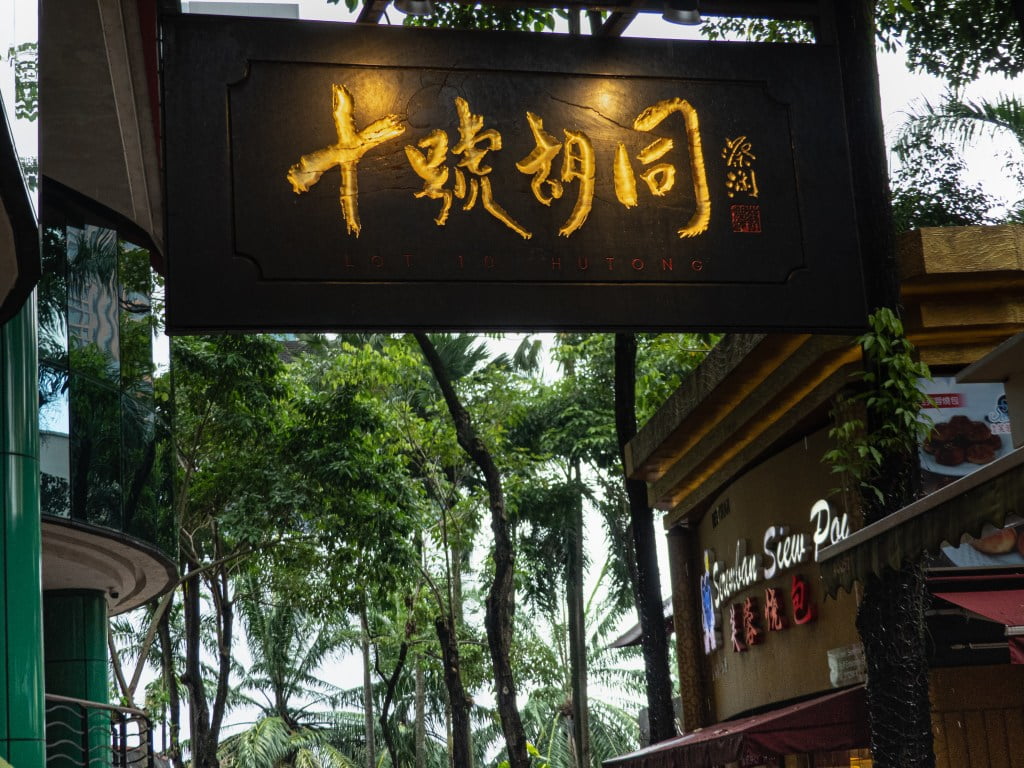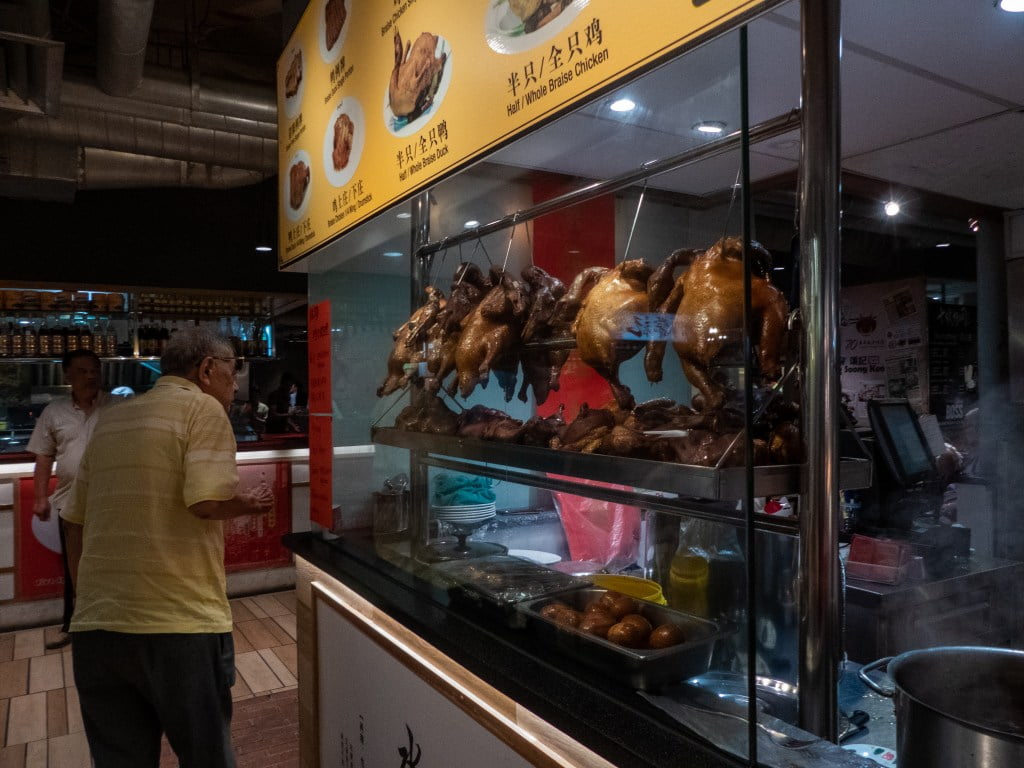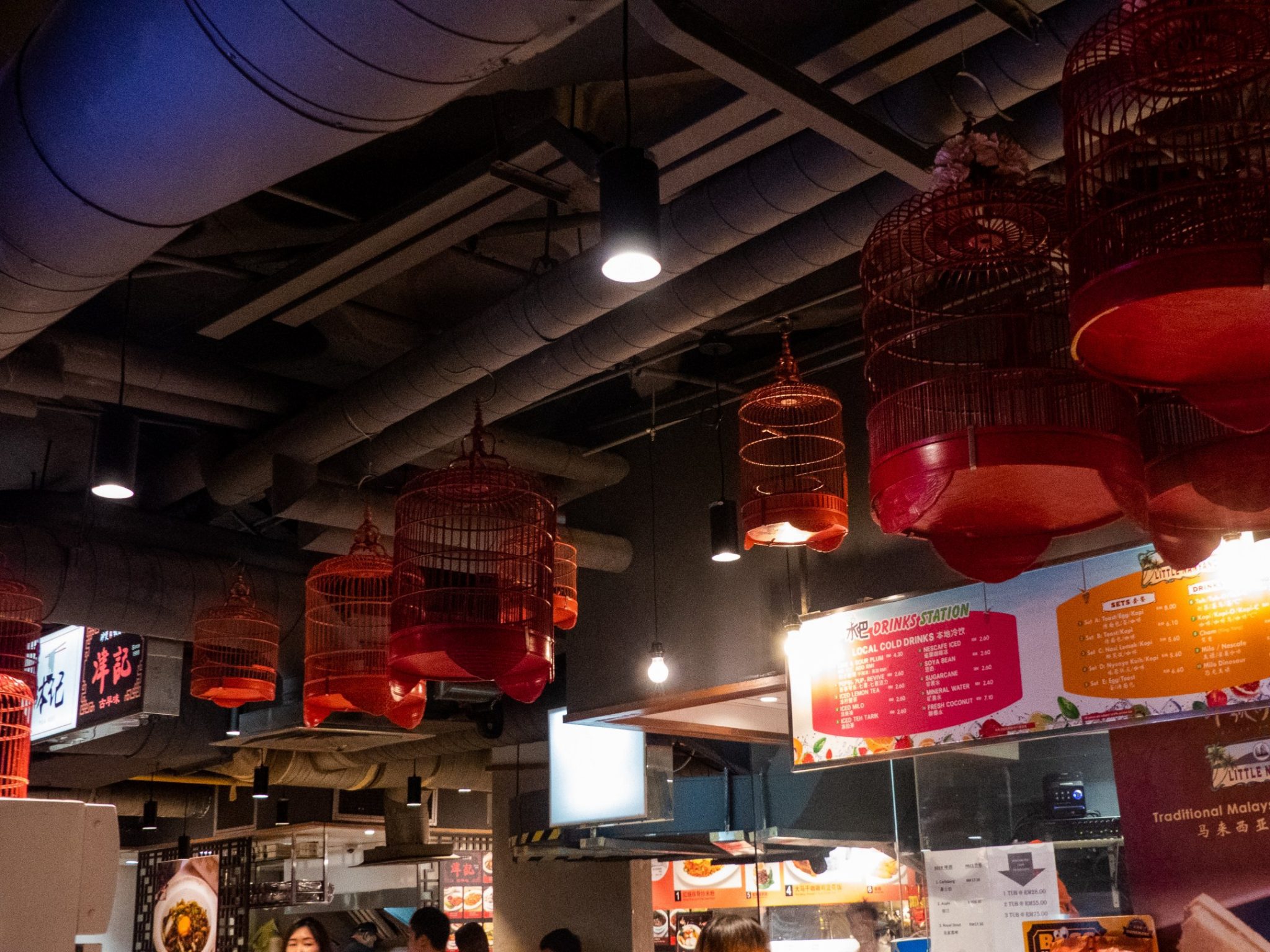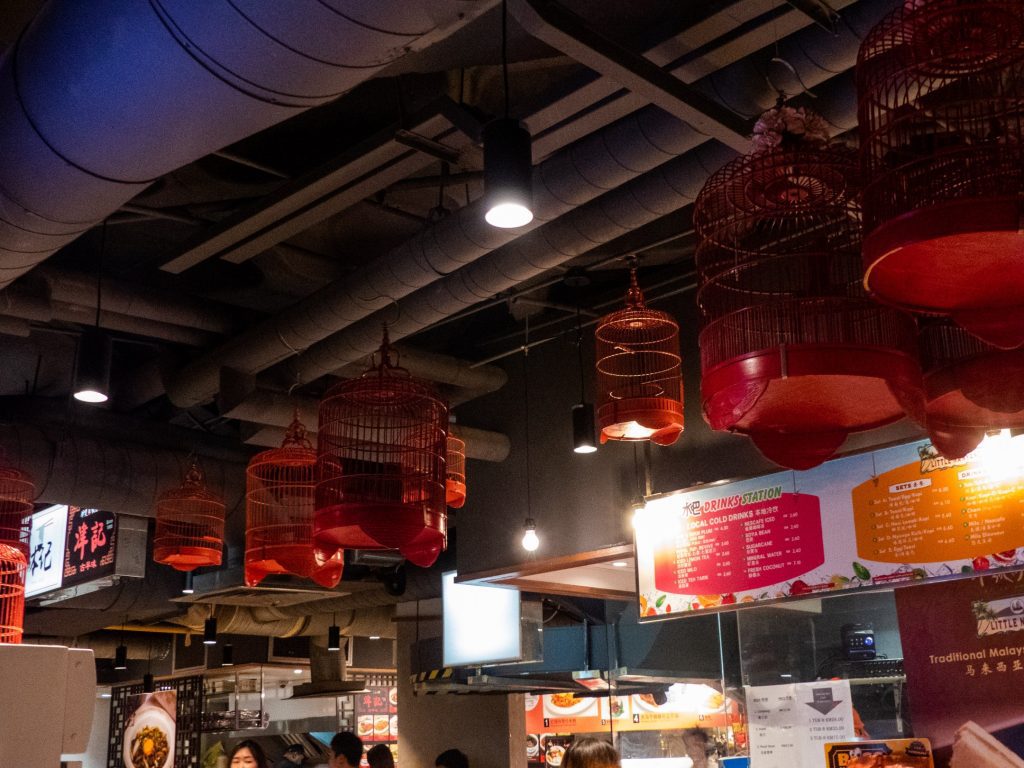 5. SUNGEI WANG PLAZA – A CHAOTIC AND AUTHENTIC EXPERIENCE
HOW TO GET THERE
Sungei Wang Plaza is located in Bukit Bintang, directly opposite Lot 10. From the second floor of Lot 10, you can access a walkway that leads you above the busy street either to Bukit Bintang LRT station or directly into Sungei Wang Plaza. All without stepping a foot outside.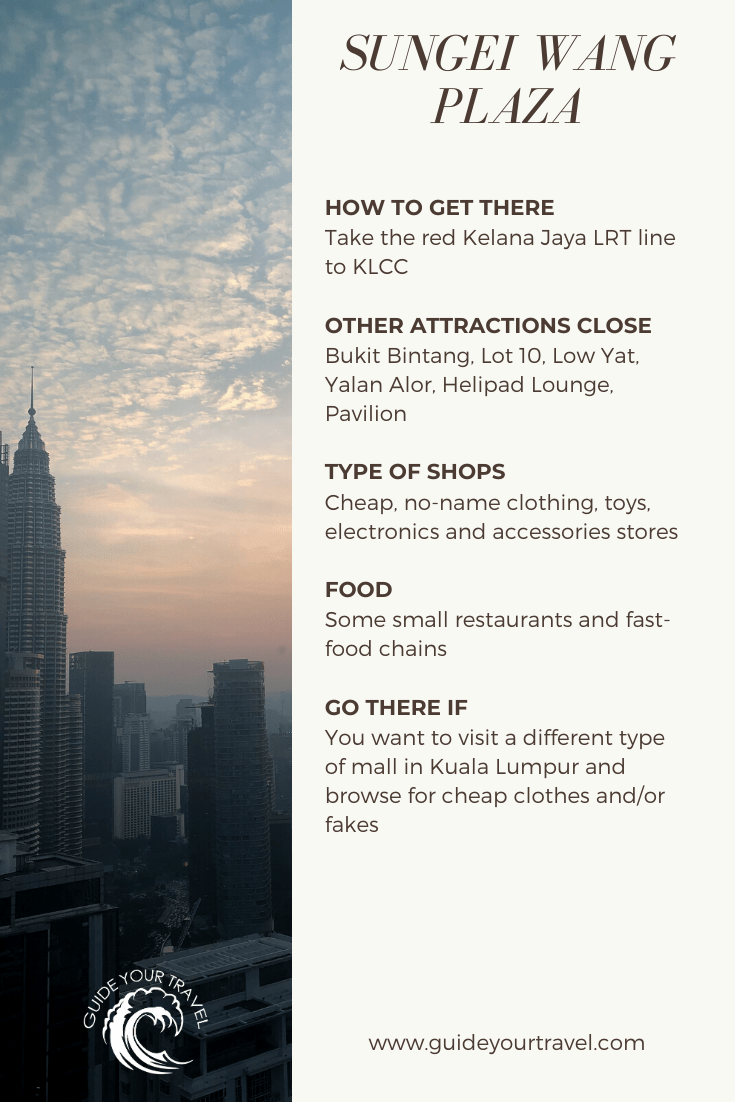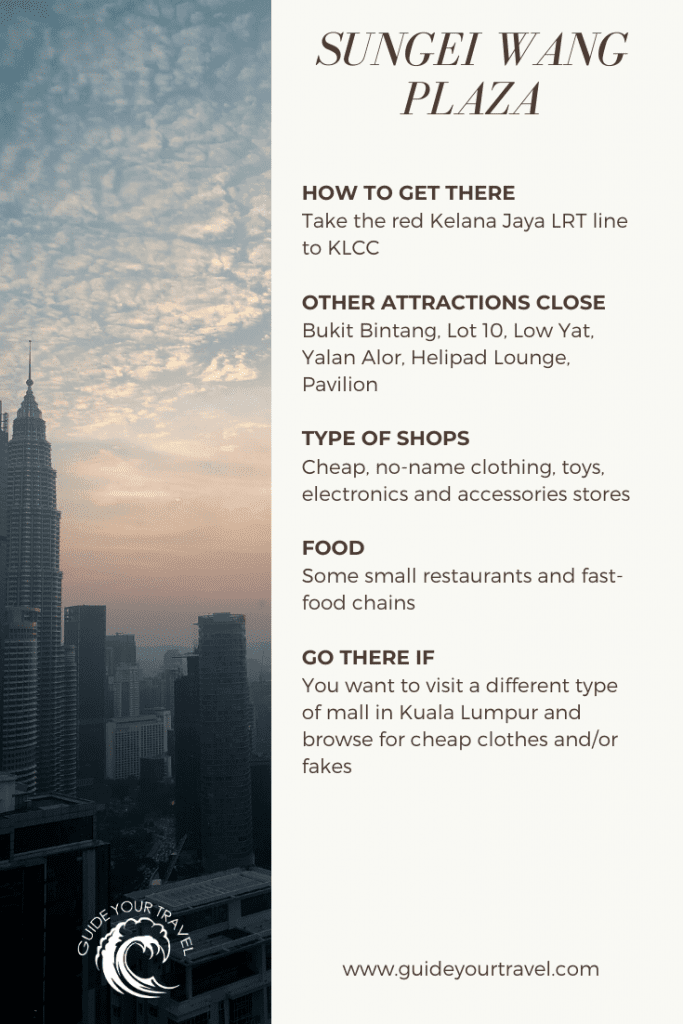 WHAT IS SUNGEI WANG PLAZA LIKE COMPARED TO OTHER SHOPPING MALLS IN KUALA LUMPUR
Sungei Wang Plaza is probably the polar opposite of Lot 10 or really any of the malls on this list. It's a decently large mall with small corridors and a labyrinth-like structure that can leave you confused and disoriented. This mall is largely undiscovered by tourists due to its lack of brand stores and slightly manky and rundown feel. It definitely reminds me of an indoor market as you would find it in large Chinese cities.
The stores are mostly unmarked and sell everything from clothes to accessories, toys, electronics, and snacks. You will find fakes of popular brands being sold for a fraction of the price than in the high-end shops across the street in Pavilion. Definitely try to haggle if you want to buy something here.
Sungei Wang Plaza is one of the shopping malls in Kuala Lumpur that you should visit just for the experience. Since it's so easy to reach I would definitely make a small detour to this less touristy spot. Find a complete list of shops in the mall here.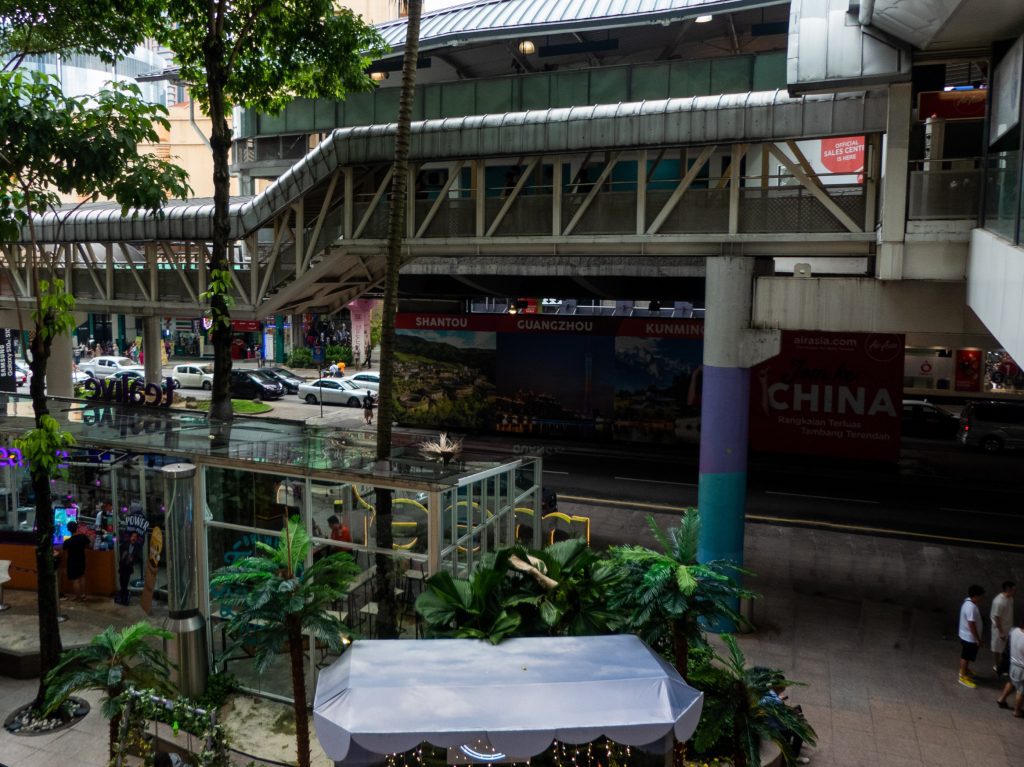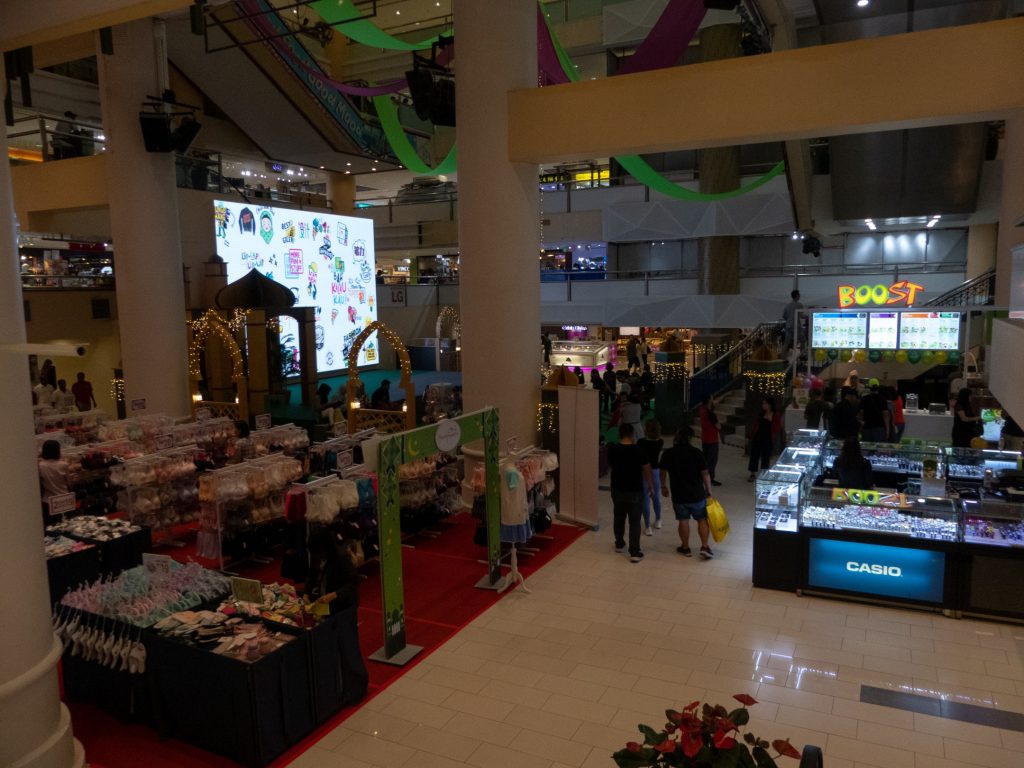 THE FOOD
On the bottom floors of Sungei Wang Plaza, there are a variety of fast-food chain restaurants. If you venture deeper the mall you will find some smaller more authentic restaurants but they are scattered.
There is no real food court, unfortunately. I would not recommend coming to this shopping mall just for the food as there are far better options close by.
TOURIST PERKS
Despite its mostly local crowd, Sungei Wang Plaza does have a tourist privilege card for some exclusive discounts. Pick yours up at the customer service counter on the Concourse floor. Just show your foreign passport to verify that you are a tourist. Find out more details here.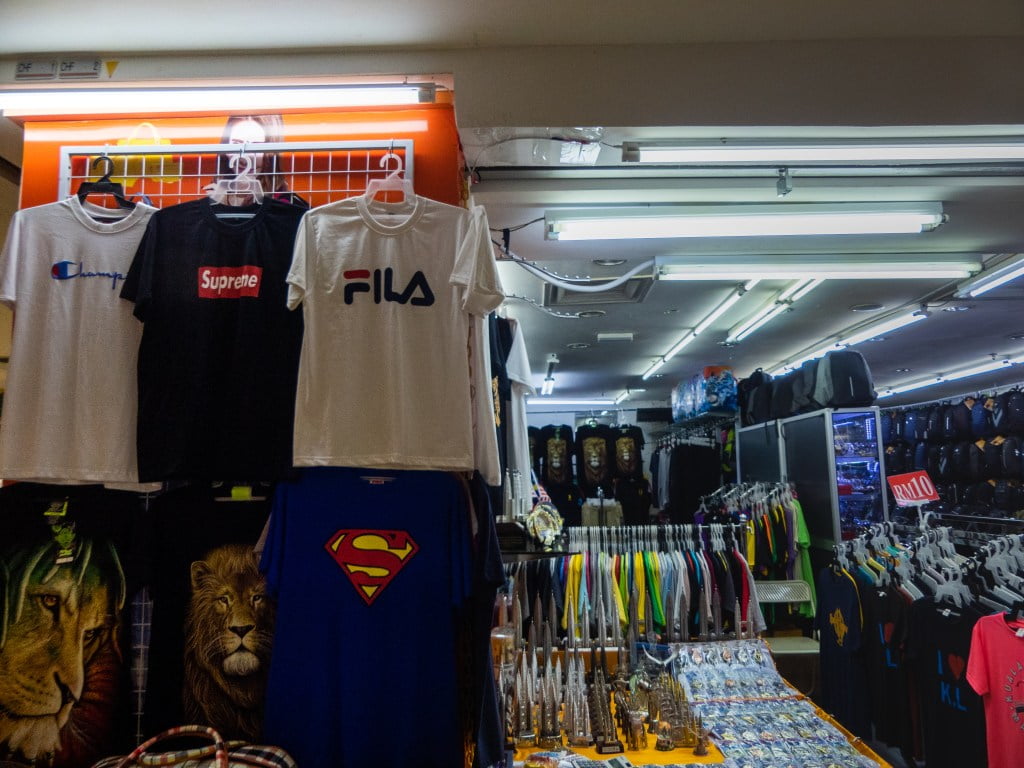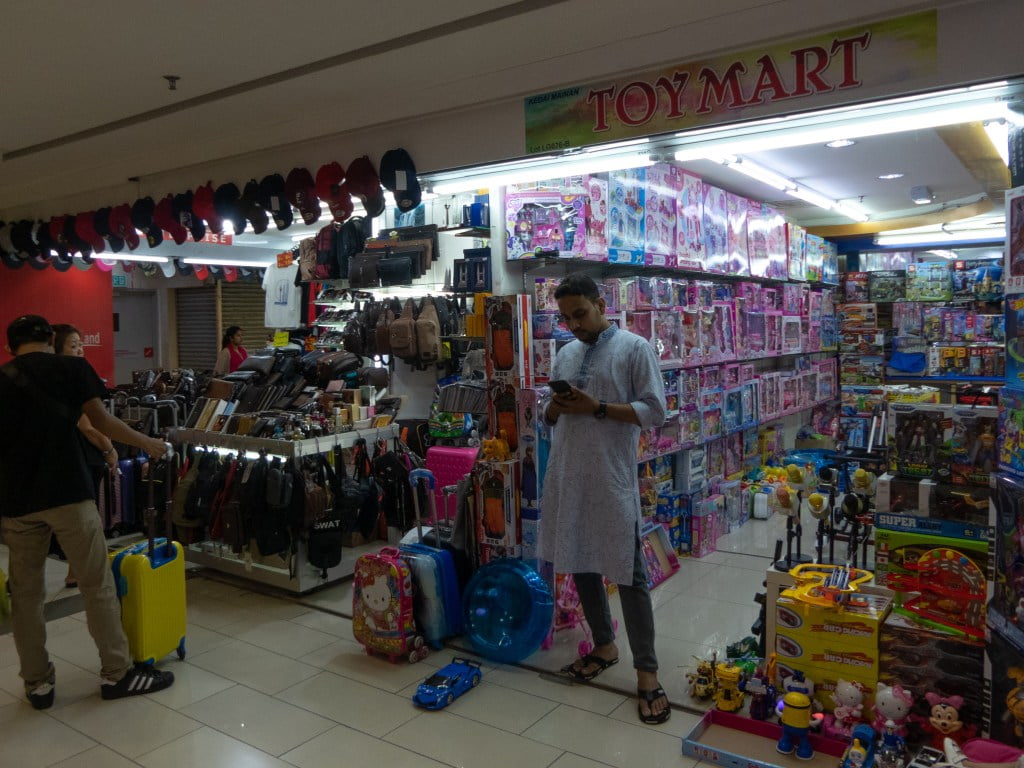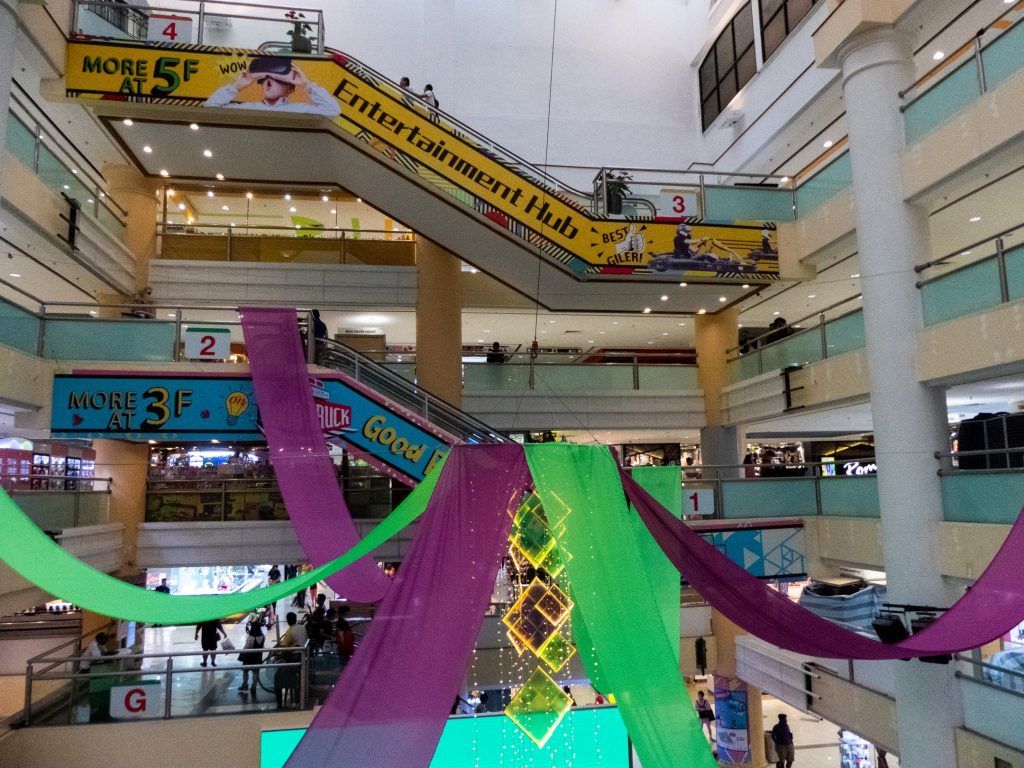 6. PLAZA LOW YAT – KUALA LUMPUR'S ONE-STOP-SHOP FOR ALL THINGS TECHNOLOGY
HOW TO GET THERE
Plaza Low Yat is located in the heart of Bukit Bintang only about a 3-minute walk from Sungei Wang Plaza and Lot 10. You can easily reach it by taking the MRT line Sungai Buloh – Kajang (dark green, line 9) to Bukit Bintang station. Alternatively, you can also take the Monorail (light green, line 8) to Imbi station. I would say Imbi station is slightly closer.
The green, purple and blue GoKL bus lines also stop close by.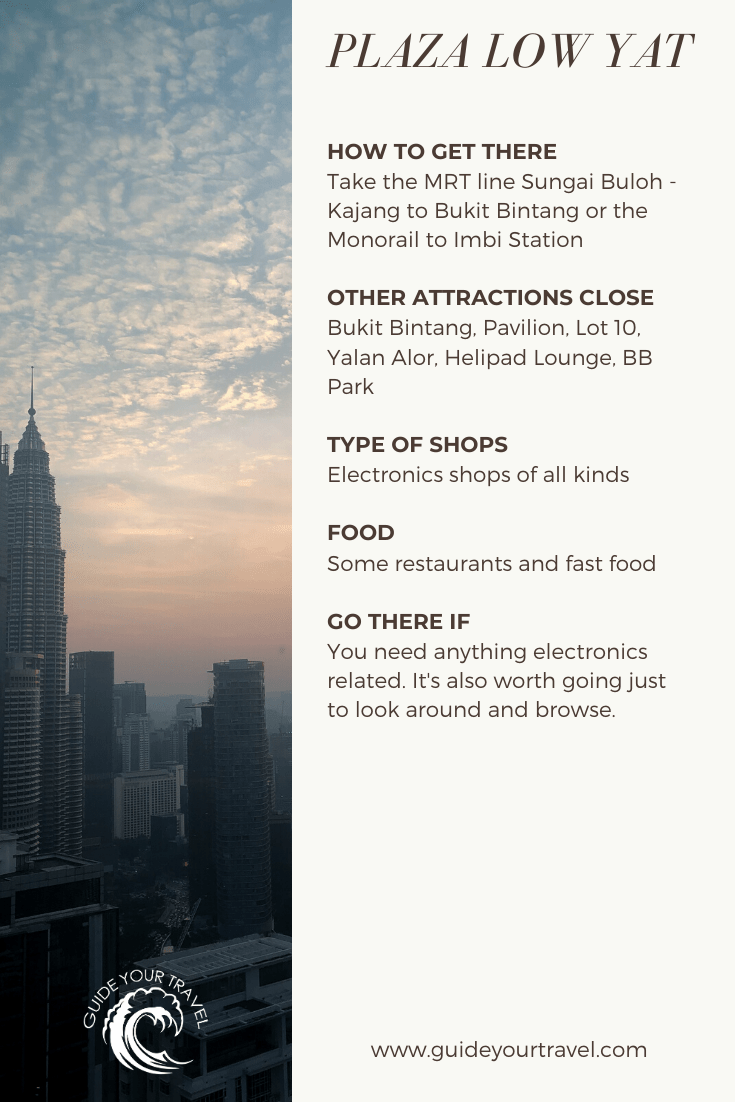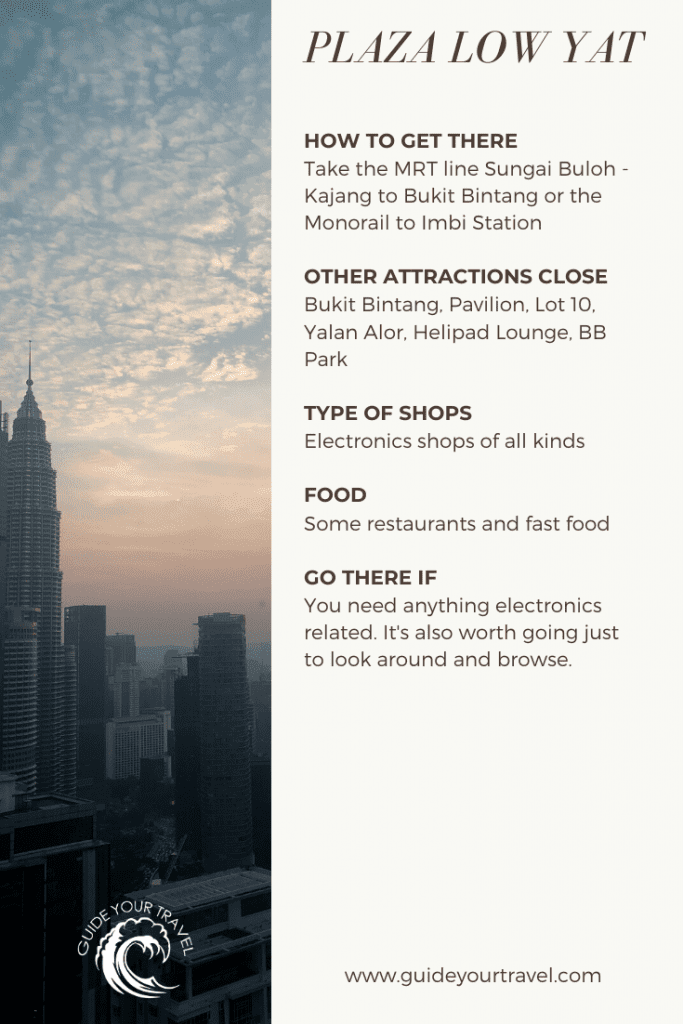 WHY SHOULD YOU GO TO PLAZA LOW YAT?
Low Yat is a mall where you can exclusively buy electronics. Nothing else.
Well, except for that one random travel luggage store on the bottom floor. But that's it.
You'll find a strange combination of name brand stores such as Oppo, Dell or DJI and then hundreds of tiny hole-in-the-wall stores selling everything from printer accessories, camera stuff to gaming gear and computers.
This is the place to go if you want to have your phone screen fixed, are looking to buy an extra SD card or want a new phone altogether. You'll find it all here.
The vendors are very pushy and loud as they try to get your attention when you walk past. As always ignore them if you do not plan to buy something and be aware that as soon as you show your interest in an item it will be hard to leave again. Haggling is definitely in order here.
I've bought SD cards and a tripod from here and both have turned out to be good quality so far but I would not guarantee this for all items. Most of the stores are unmarked and sell just about anything which means you have no way of telling if you are buying a fake or second-hand product.
The prices are reasonable so this is fine if you just don't expect too much from the items you buy here. Make sure you don't overpay so you won't be disappointed should something break.
The whole mall is quite noisy with shouting vendors and loud music coming from the stores who are trying to prove how great their loudspeakers are. Definitely not the place to spend a relaxed afternoon.
Click here for some more information on Plaza Low Yat as well as a list of stores.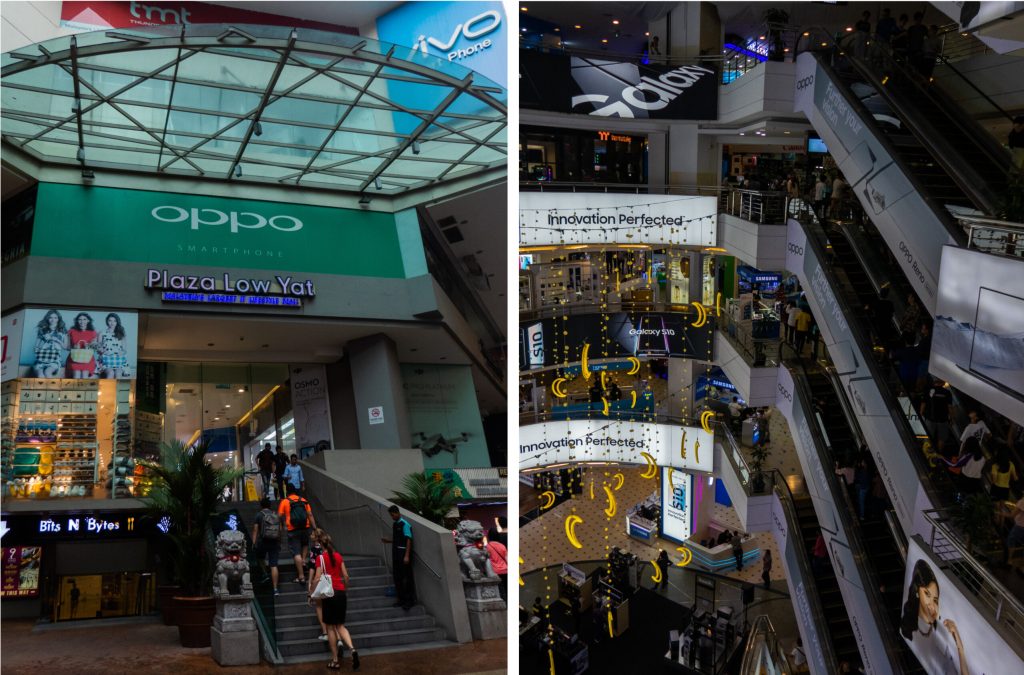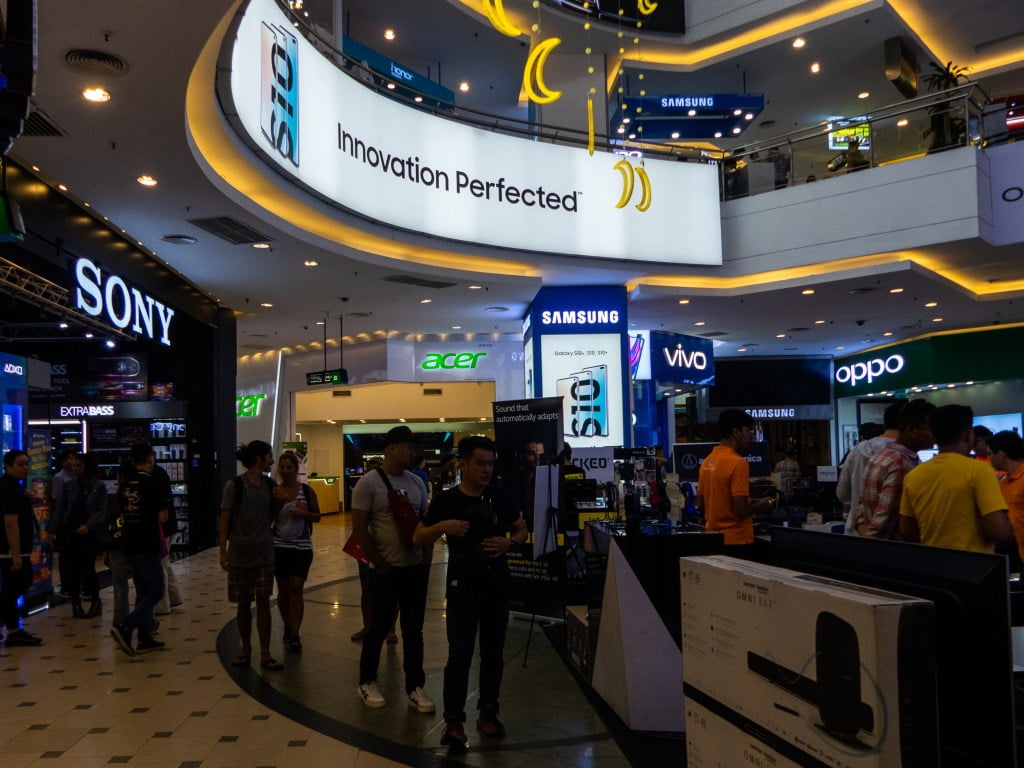 FOOD OPTIONS AT PLAZA LOW YAT
There are a few fast food options on the ground floor if you get hungry but there is no real food court. I would recommend not eating at Plaza Low Yat directly but rather somewhere close by.
One of Low Yat's main exits leads directly onto BB Park. During the day this area is very quiet and deserted but at night it comes alive as one of Bukit Bintang's big nightlife streets with live music, bars, and late-night food. Definitely worth a visit and stroll through if you're there.
A few streets further is Jalan Alor the main night market food street in Bukit Bintang. Make sure to grab a bite here for some authentic seafood.
Although both BB Park, as well as Jalan Alor, are definitely evening destinations there are still many restaurants open during lunch where you can get food should you get hungry after shopping.
7. BERJAYA TIMES SQUARE – KUALA LUMPUR'S INSANE SHOPPING MALL
HOW TO GET THERE
Berjaya Times Square is located on the southern edge of Bukit Bintang, just a 3-minute walk from Plaza Low Yat. The best way to get there is taking the Monorail (light green, line 8) to Imbi station, which is right in front of the main entrance of the mall.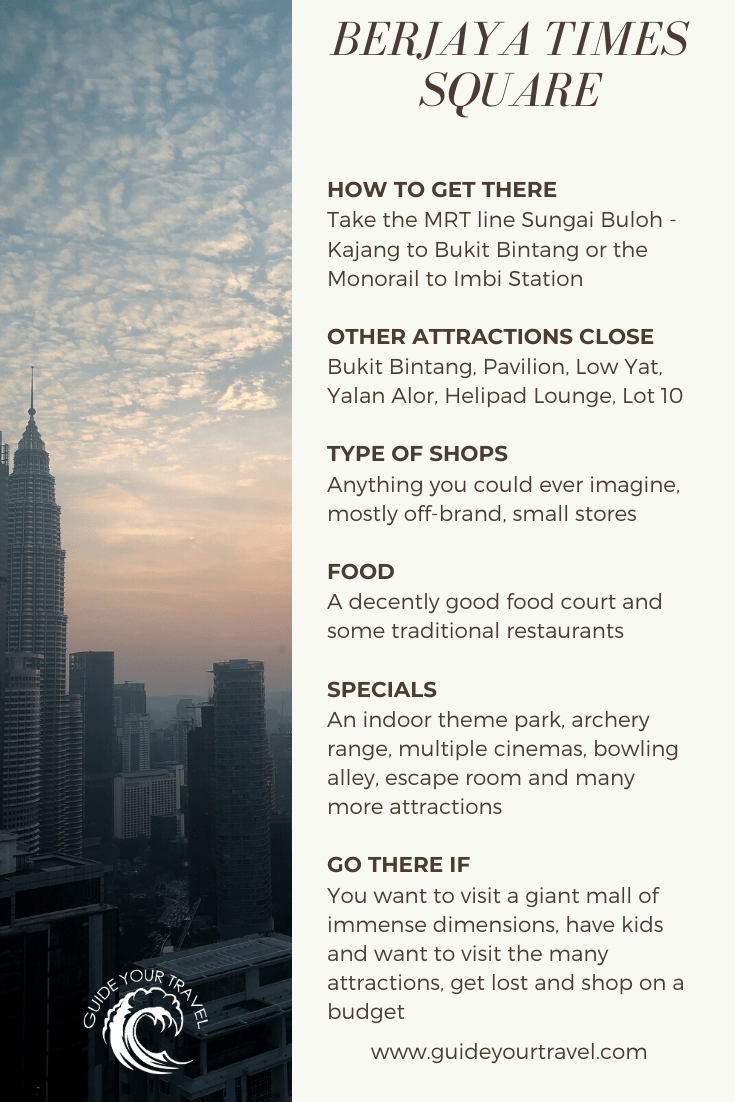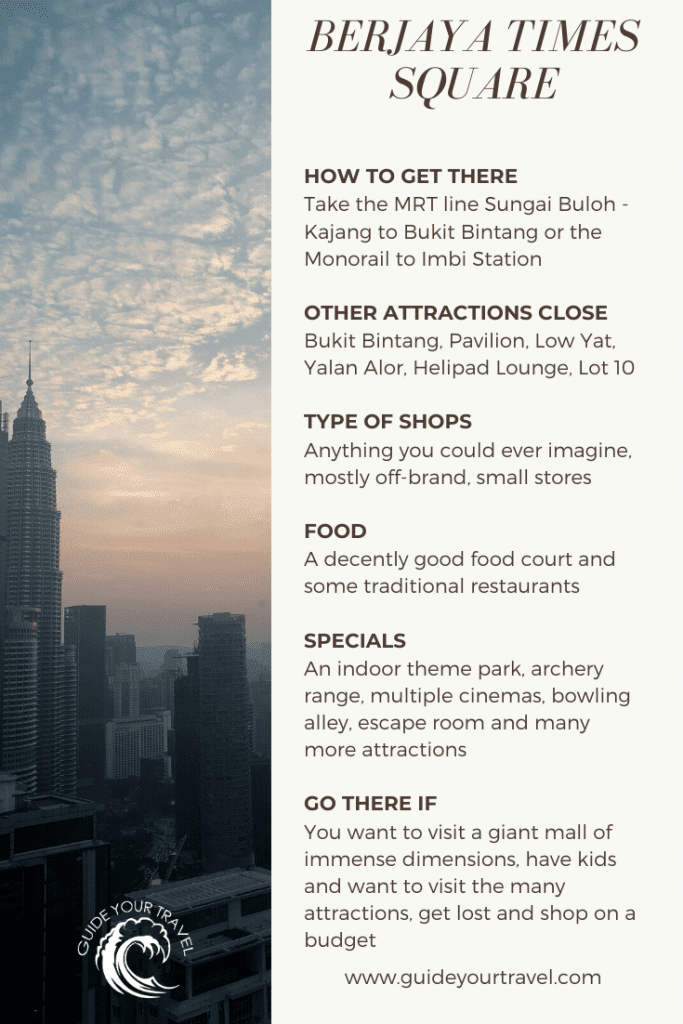 WHY BERJAYA TIMES SQUARE KUALA LUMPUR'S WEIRDEST SHOPPING MALL
In my opinion, Berjaya Times Square cannot be called a shopping mall, it is more like its own small city. Listed as one of the world's largest shopping malls it hosts over 1,000 stores on 320,000 m2.
The mall includes a hotel, a giant indoor theme park, an archery range, multiple cinemas, a bowling alley, a climbing wall, laser tag facilities, escape rooms, an arcade, a dry pool and ten floors of shopping. If you have kids with you (or really enjoy these activities) you could easily spend an entire day here without leaving the building. There is even a little train that takes you around the shopping mall.
The stores are all quite small and many are unnamed or from lesser-known brands. The only large international brands you will find here is a Levi's and an Adidas store. Browse through the insane selection of shops here.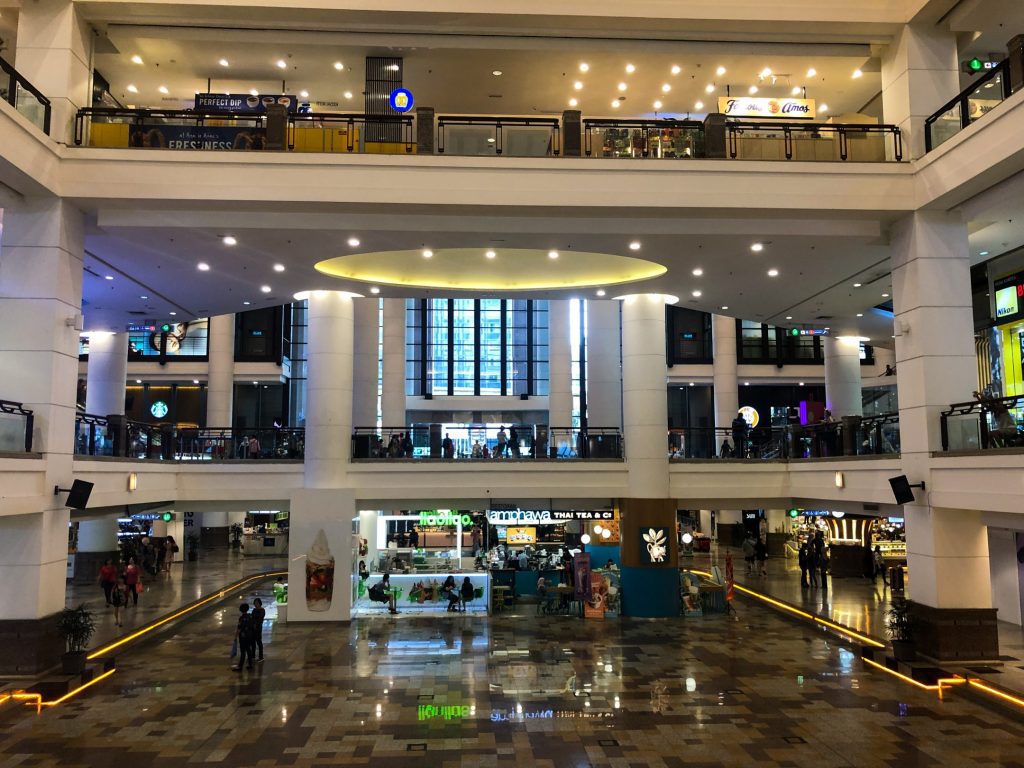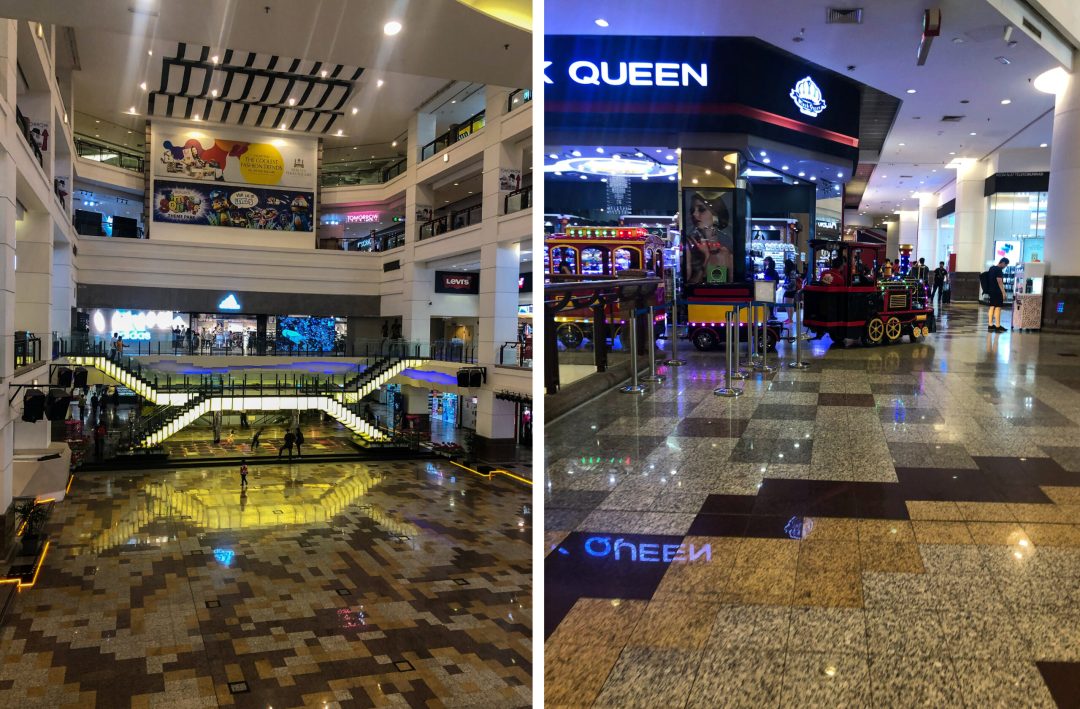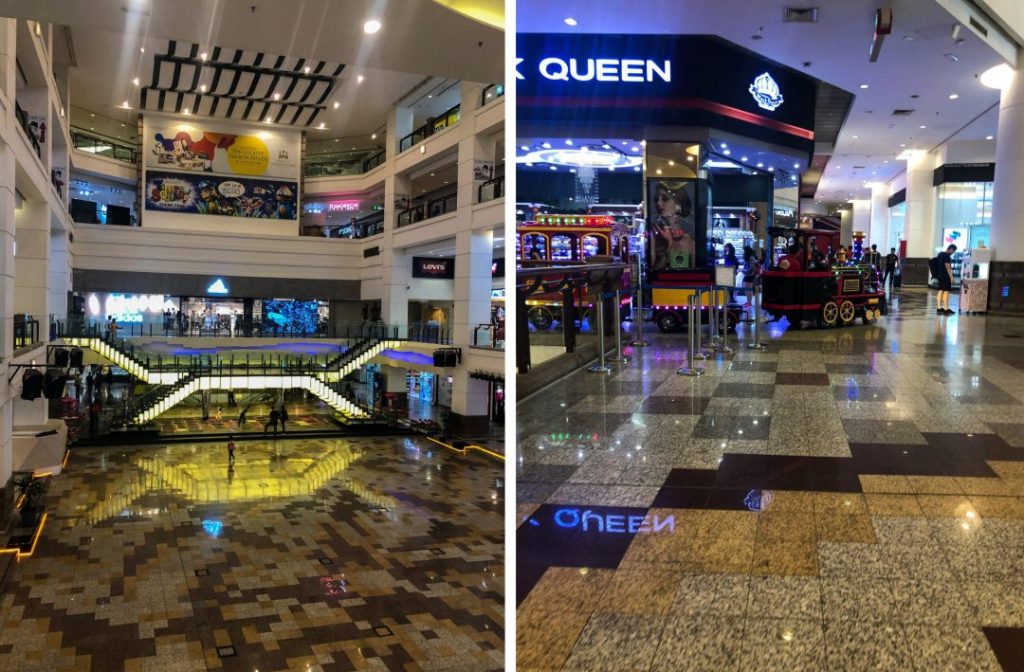 FINDING YOUR WAY AROUND BERJAYA TIMES SQUARE
The mall is large and labyrinth-like with a confusing layout that can make you feel as though you just entered another world.
The main entrance hall of the mall is quite impressive with its high ceilings and marble interior. There is a set of piano steps that play notes as you walk on them. Definitely great fun to play around with.
On the third floor, there is Tiny Taipeh, a Taiwanese section of the mall that only opened recently so many stores are still vacant. The shutters of these empty lots are beautifully painted and make for a great photo background. Tiny Taipeh is meant to imitate the famous Taiwanese night markets. You'll find authentic food and beverages as well as some shops here.
Then there is a Central Park which is a cluster of tiny shops with very narrow corridors, all covered in fake greenery and grass. It feels as if you are in a small jungle. Many of these stores do not have changing rooms so picking out clothes can be a struggle.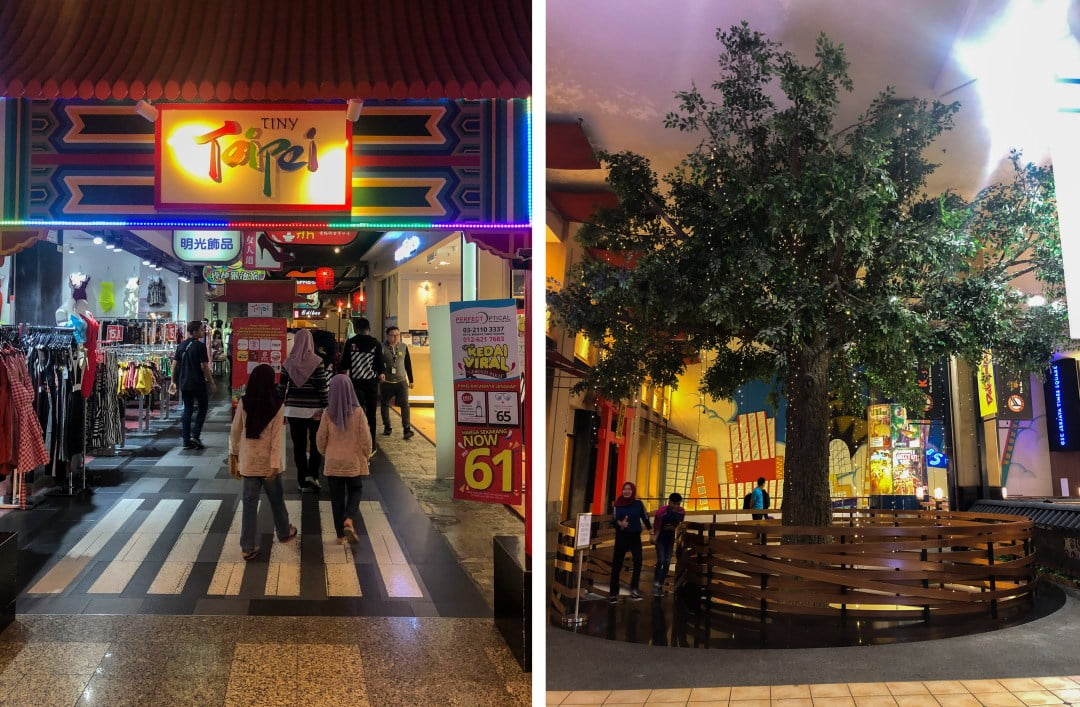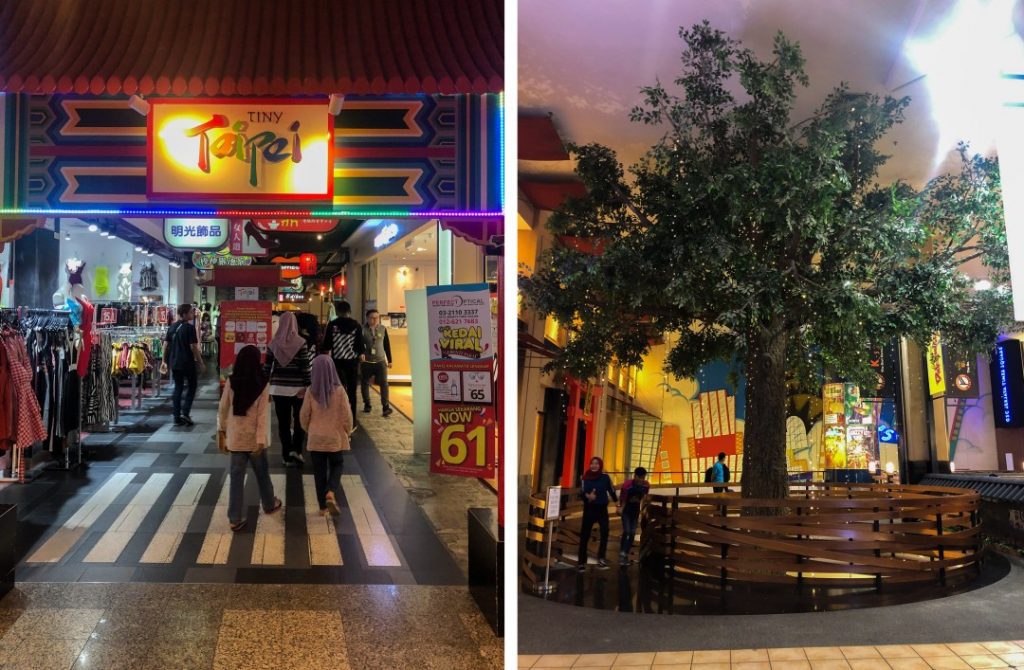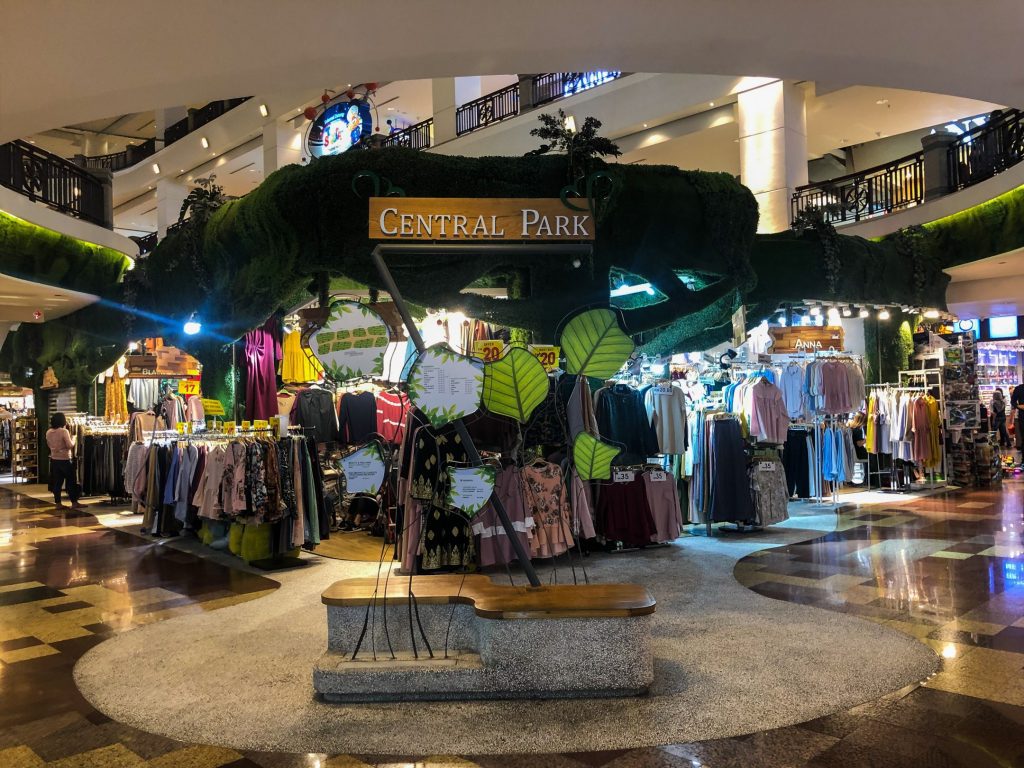 ONE OF THE MOST VERSATILE SHOPPING MALLS IN KUALA LUMPUR
You can find just about anything in Berjaya Times Square: electronics, cheap no-name clothing, fakes of popular brands, hairdressers, nail salons, laundry services, vape shops, luggage, handbags, jewellery, toys, you will find it all.
I highly suggest you come here just to walk around and experience the strange atmosphere of this mall. One minute you are in a busy section full of cool stores and busy shoppers and the next you will find yourself in a weirdly empty and bizarre part of the mall making you think you just fell into another dimension.
Many of the stores are vacant and passageways seem to lead into nowhere. Even though Berjaya Times Square can be one of the most crowded shopping malls in Kuala Lumpur you will always find a quiet spot here somewhere. I definitely recommend for you to go to Berjaya Times Square to marvel at this strange place, ride the rollercoasters (if you enjoy that sort of thing) and make use of the many indoor attractions. You can also just walk around for an hour, have some food or so and then leave again. I would probably suggest the latter but you wouldn't want to miss this one.
BERJAYA TIMES SQUARE THEME PARK
The giant indoor theme park alone is a reason to go to Berjaya Times Square. I have never seen anything like this monstrosity before. I cannot decide whether it's my worst nightmare or insanely fascinating.
The rollercoasters seem to wrap around and entangle with each other as they go above your head, dip low to the ground and then disappear high up to the ceiling of the mall again. Admission to the theme park is RM 70 (≈ 15€) for adults and RM 65 (≈ 14€) for children (tourist prices). Find out more here.
THE FOOD
Berjaya Times Square has a great food court named Taste of Asia. It is located in the west wing on the ground floor.
You'll find a good selection of Asian cuisine here for very little money. Around the mall, there are more traditional as well as fast-food restaurants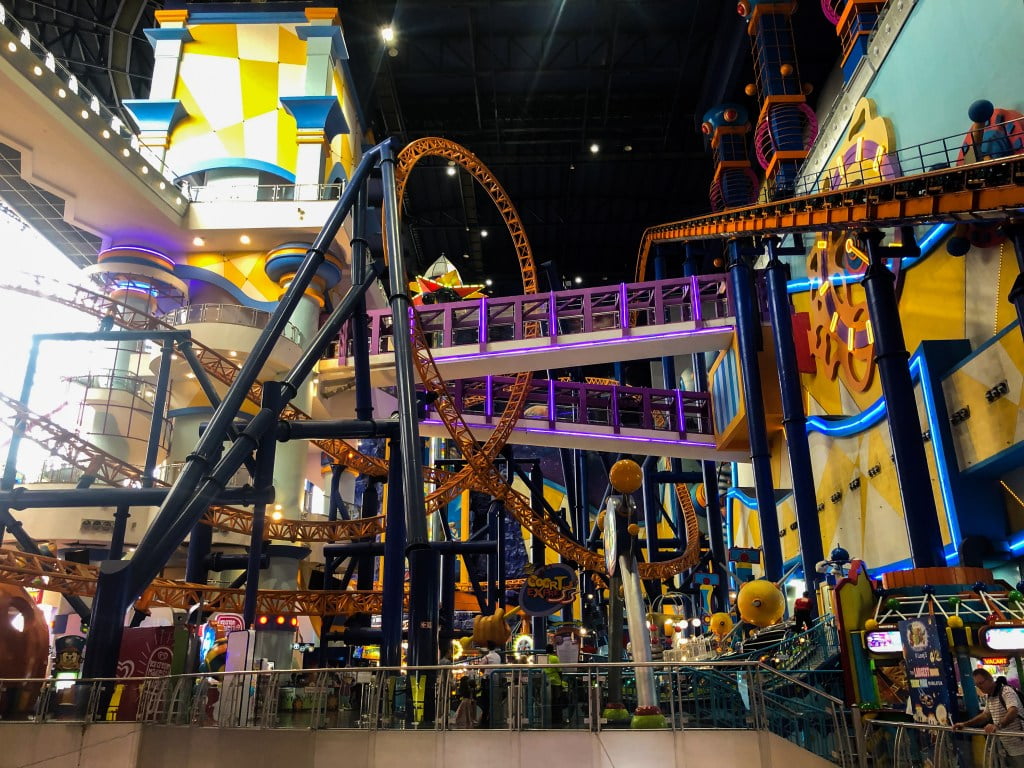 8. BANGSAR VILLAGE AND BANGSAR VILLAGE 2 – ARTISENAL PRODUCTS AND BOUTIQUES
HOW TO GET THERE
Bangsar and Bangsar Village 2 are located in the popular district Bangsar, which is south-west of KLCC. In this area, you can find a good selection of restaurants, cafes, and bars. On the weekends this is a good place to experience the local nightlife.
Bangsar can be a bit tricky to reach. You can take the red LRT line to Bangsar station but it is about a 20-minute walk from the stop to the shopping mall. Alternatively, you can take a Grab or taxi.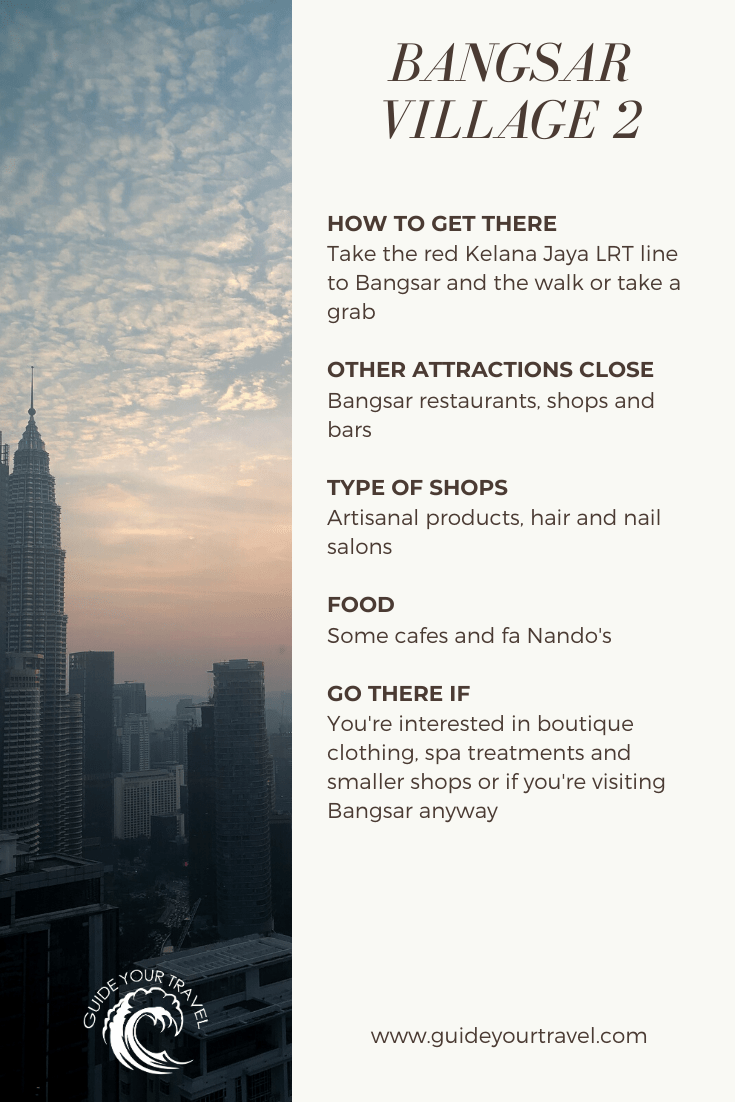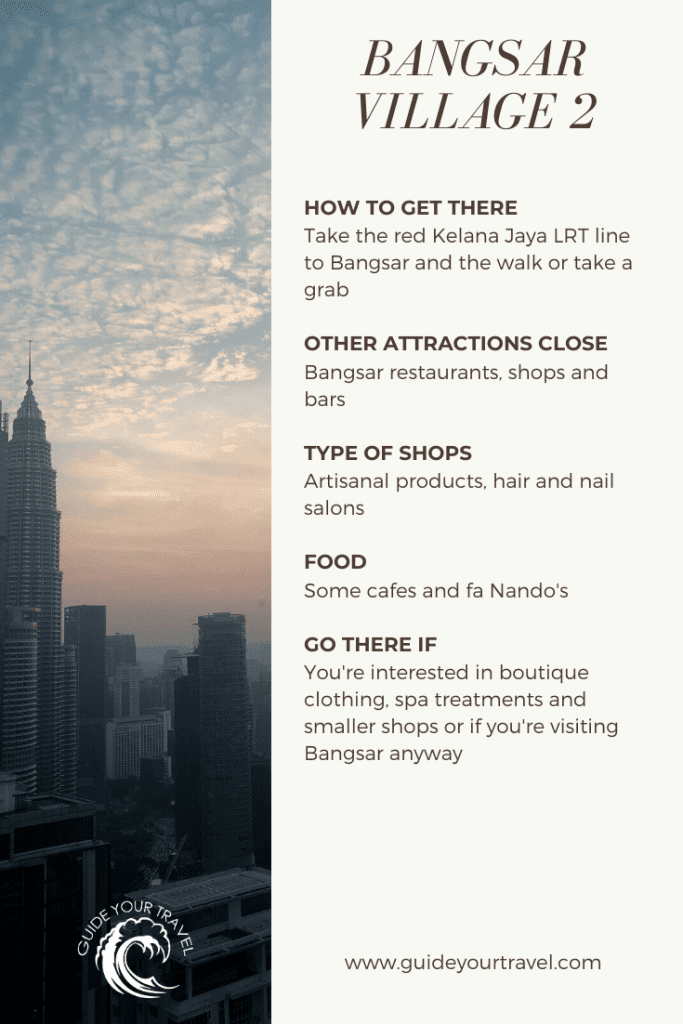 BANGSAR VILLAGE
The two shopping malls are interconnected via a short walkway and can, therefore, be considered as one in my opinion. Bangsar Village is the older and smaller of the two malls. It has a large open centre where dance shows or performances are sometimes held.
The mall itself is pretty small with only around 30 stores and two floors. There are some scattered clothing stores and eateries as well as two large grocery stores on the bottom floor.
It is definitely not a mall that should be on the top of your list to visit. If you are visiting Bangsar anyway you can stroll through here but I wouldn't go out of my way.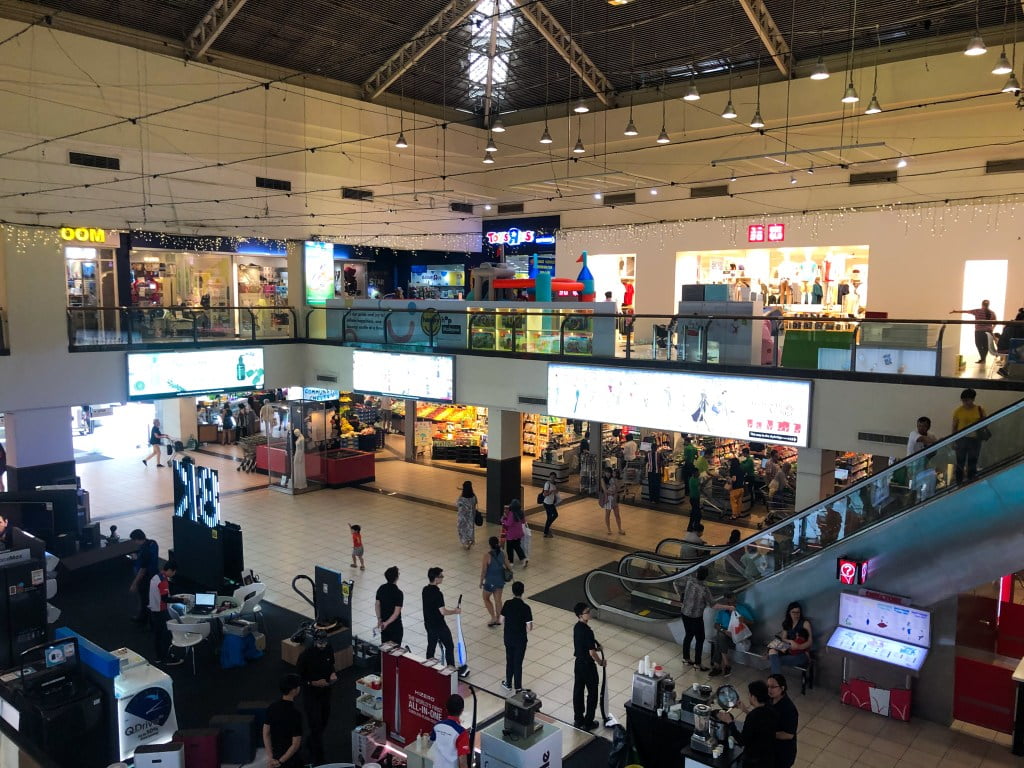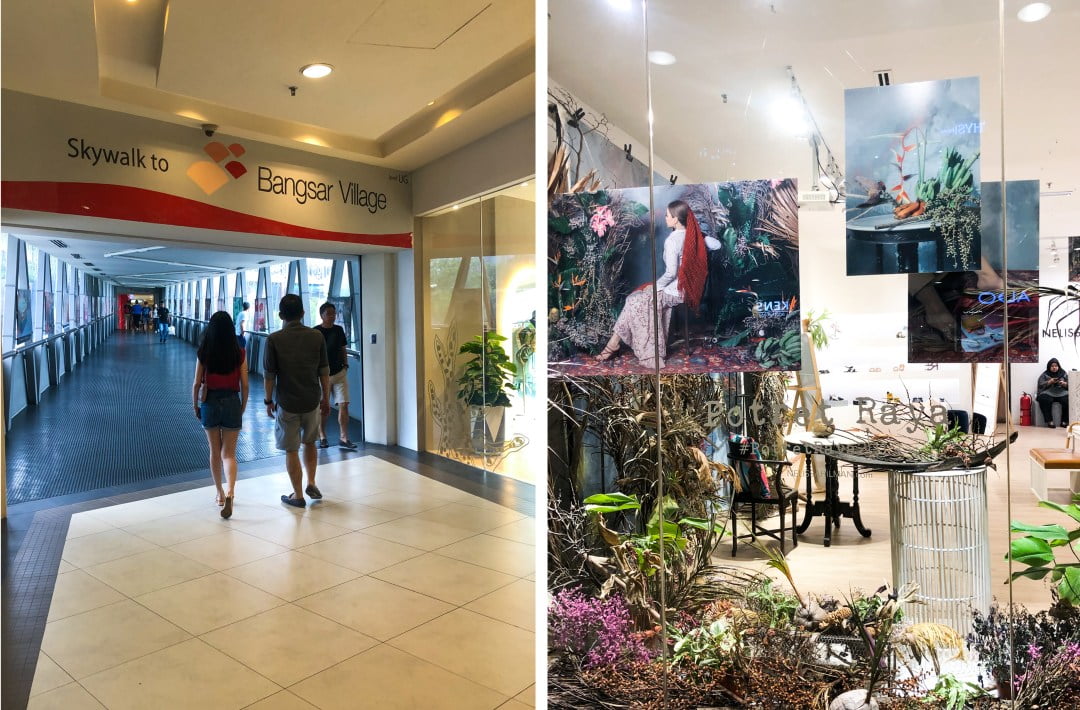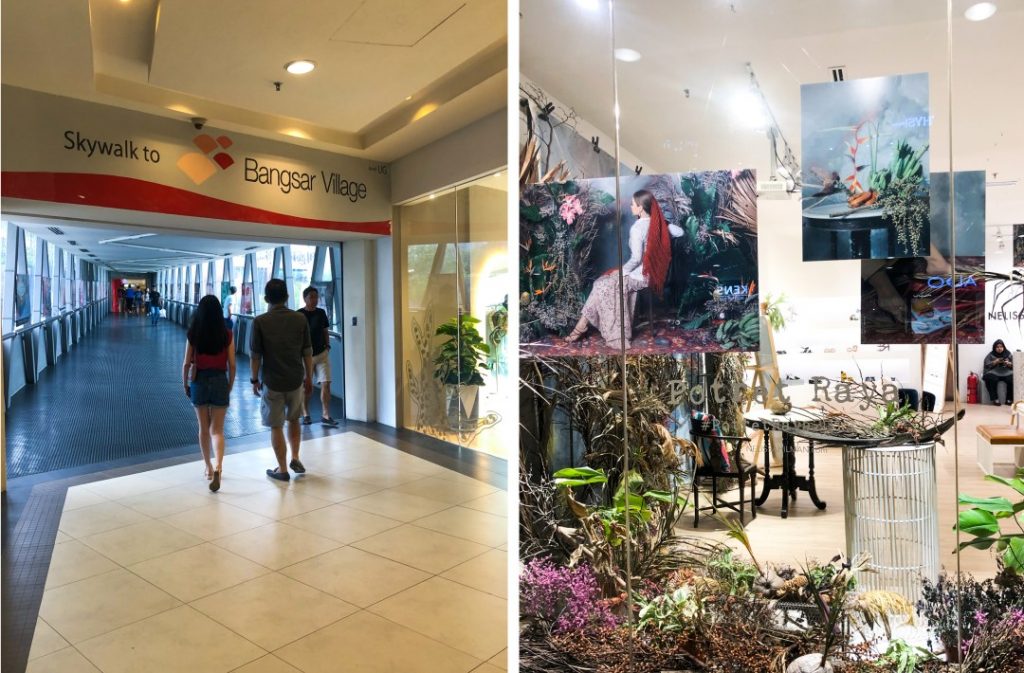 BANGSAR VILLAGE 2
Bangsar Village 2 is the complete opposite of its older and smaller sister. It's shiny and new with some more expensive stores such as Swarovski or Ted Baker on the bottom floors. The further you go up however the more the stores will turn into artisanal shops, spas, nail salons, a Hamam and smaller boutiques.
Once on the top floor, most stores are not stores at all but daycare centres, child therapy, osteopathy offices, and similar things. Most are children-themed. It is a strange contrast to the clothing and jewellery stores on the bottom floors. Check out their website for a complete list of shops in both Bangsar Village and Bangsar Village 2.
I would suggest you visit Bangsar Village 2 if you are interested in artisanal products, especially decorative articles, clothing as well as skin-, and haircare or spa treatments.
If these things do not intrigue you and you aren't going to Bangsar anyway then definitely do not make it a priority to visit Bangsar Village 2. In my opinion, there are better malls in Kuala Lumpur. It does, however, fit the general hipster vibe in Bangsar with its Yoga studios, brunch places, and cute stores. A suburban mom's paradise.
THE FOOD
In the shopping malls themselves, you will only find a Nando's and a few small cafes. If you're looking for a place to eat I think it's better to walk around Bangsar. You'll find a wide variety of restaurants here, mostly Indian.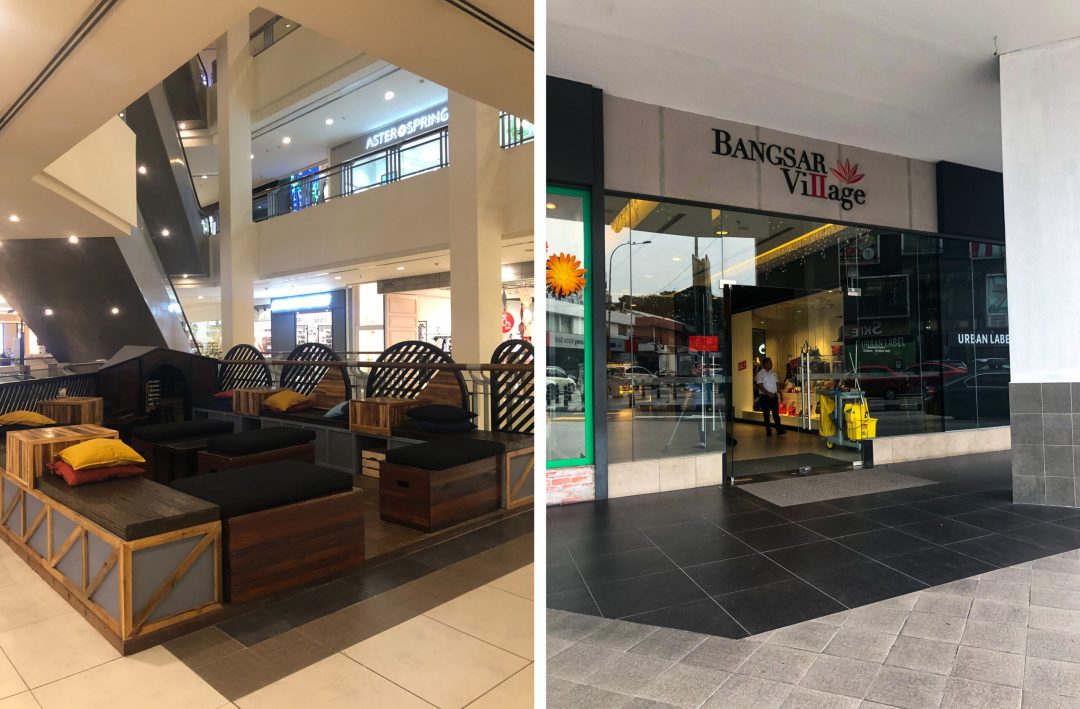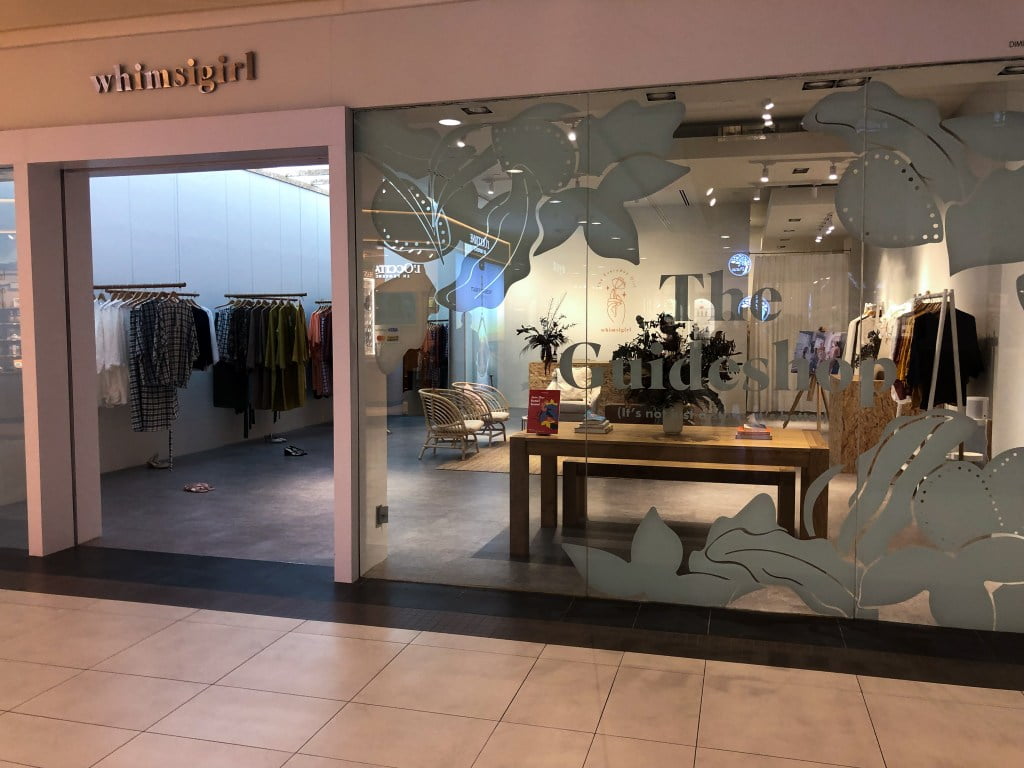 9. NU SENTRAL – CENTRAL STATION'S SHOPPING MALL GIANT
HOW TO GET THERE
Nu Sentral is directly connected to the large KL Sentral Station, the main hub for public transport in Kuala Lumpur. You can get there via almost every public transport line available including the LRT (5), KLIA (transit and express), KTM (1 and 2), MRT (9) and Monorail.
The red GoKL bus line also stops here.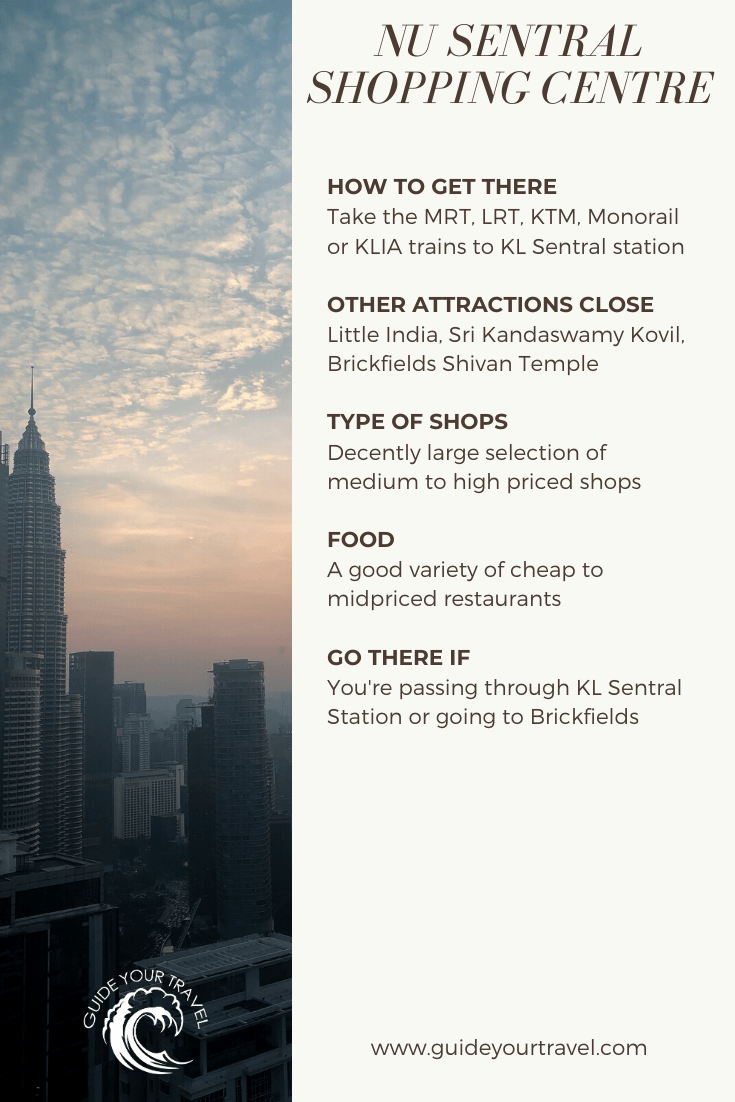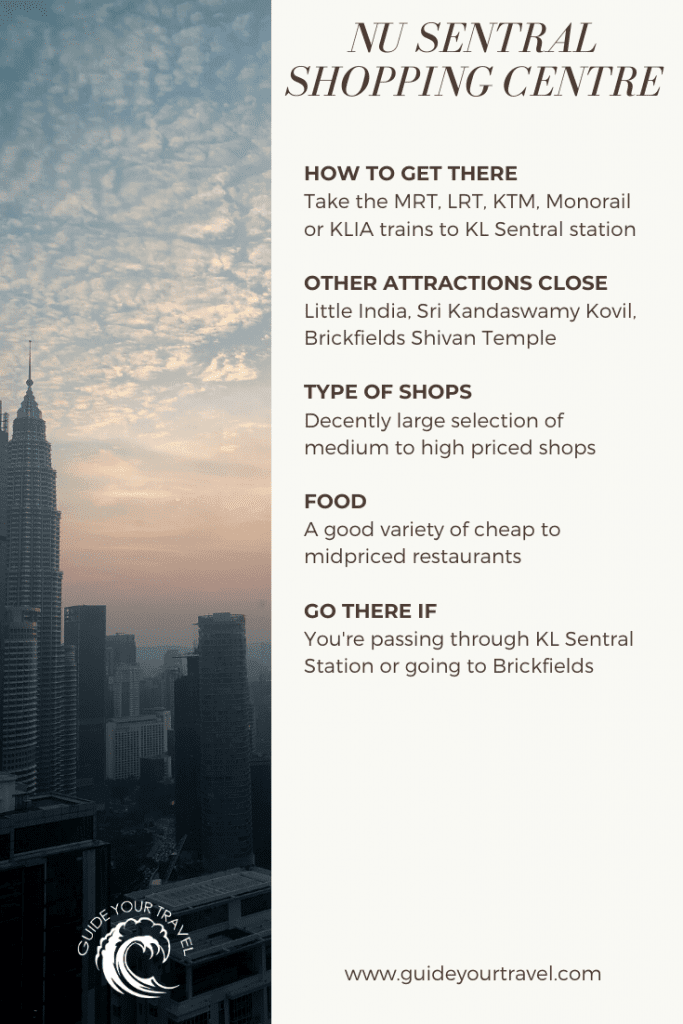 WHAT TO EXPECT FROM NU SENTRAL
Nu Sentral has mainly name brand stores, with medium to high prices. There is a Victoria's Secret, H&M and a good selection of clothing stores as well as a large Parkson department store. You'll also find a wide variety of beauty parlours and hairdressers here. Click here for a complete list of stores.
The architecture of this mall is quite interesting white large inverted skylights hanging from the ceiling at various heights.
This is not a mall I would go out of my way to visit as it is quite average. However, if you are in Kuala Lumpur Sentral station anyway this is one of the shopping malls that is worth stopping by for some lunch or a quick shopping fix.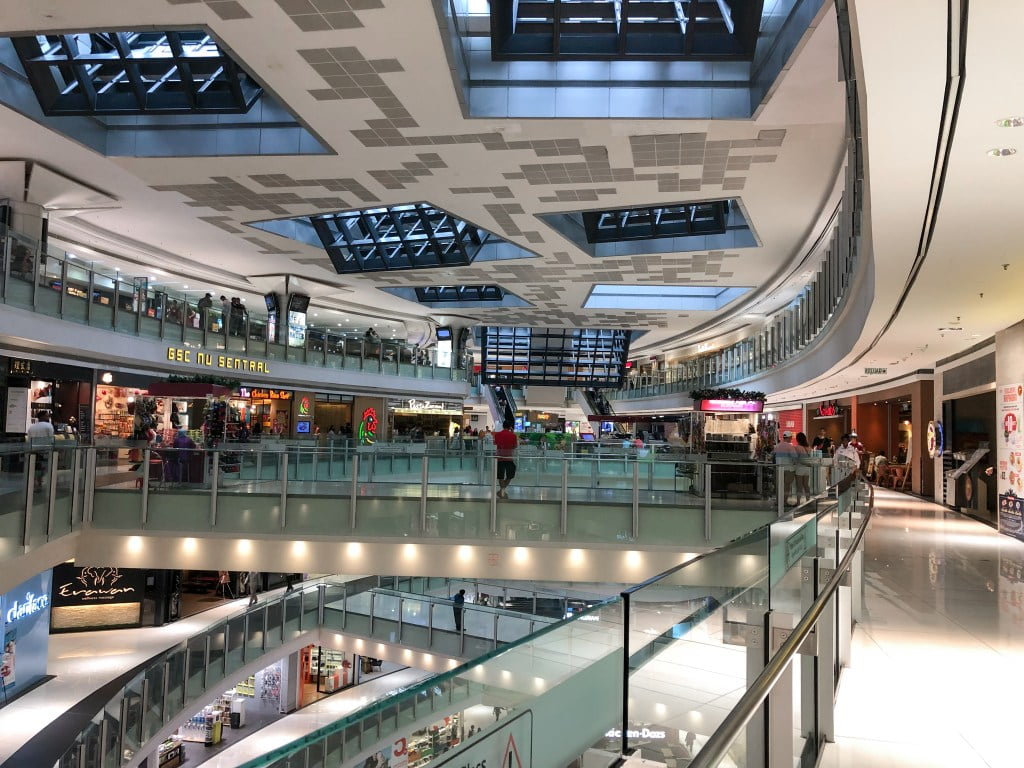 THE FOOD
On the bottom floor of Nu Sentral, there is a large supermarket and a fruit store selling fruit and vegetables, fresh juices and pre-cut and packaged fruits. Upstairs you can find a good selection of smaller restaurants although there is no designated food court. The prices are reasonable but not extremely cheap.
I would recommend eating here if you have to catch a train from KL Sentral especially if you're about to head to the airport. Or maybe you're on your way back from the Batu Caves and want to get something quick to eat. Nu Sentral is perfect for that.
There are more quick snack options such as a to-go pizza place and multiple bakeries in the passageway leading back into KL Sentral Station.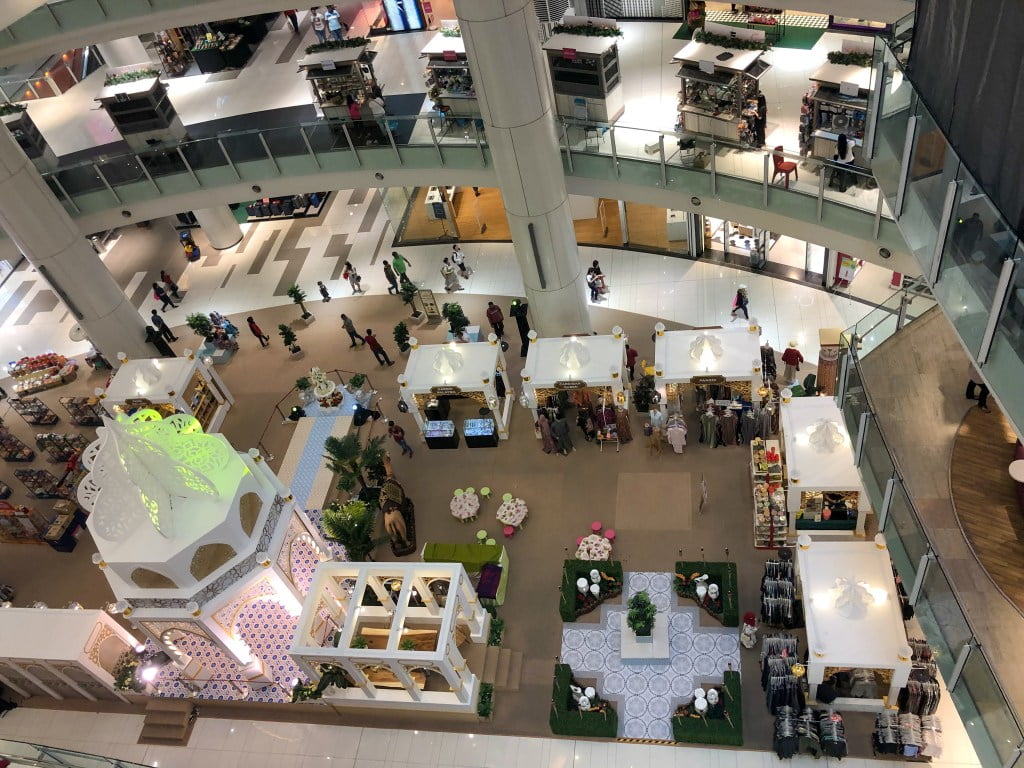 10. THE INTERMARK – A FOODCOURT DREAM
HOW TO GET THERE
The Intermark is located about a 15 minutes walk north-east of KLCC Park. It is easily reachable via Kelana Jaya LRT line (red and number five on public transport maps) which stops at Ampang Park Station. A roofed walkway leads directly into the shopping mall so no need to get wet if it is raining.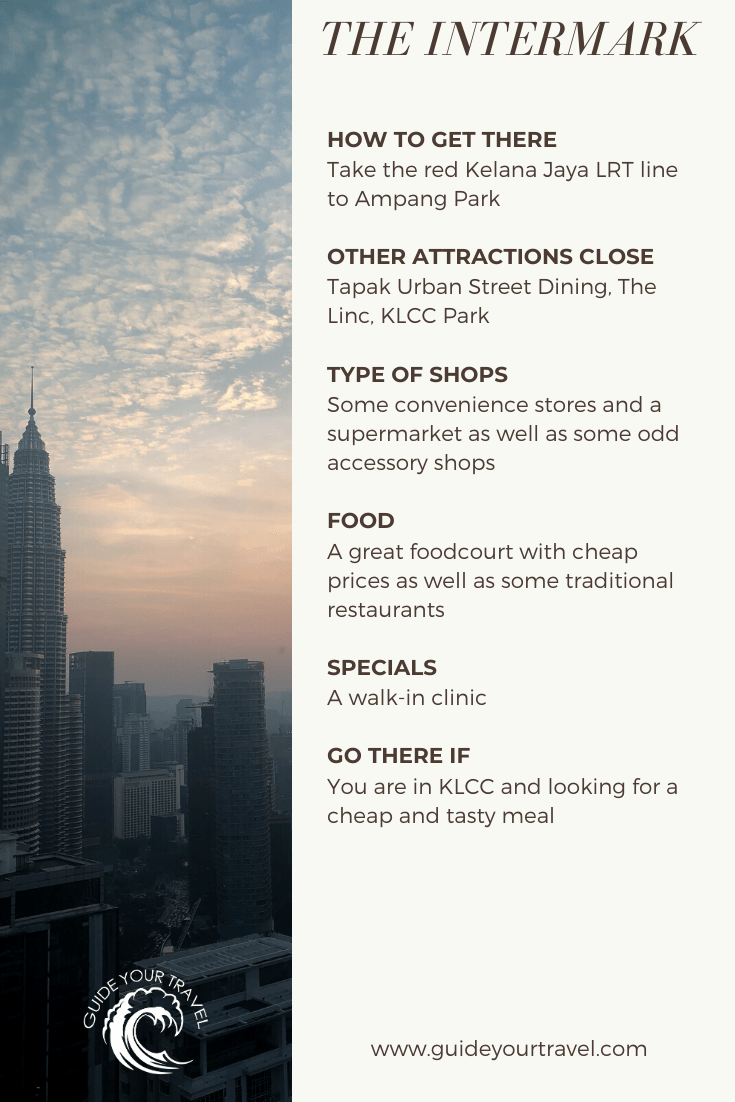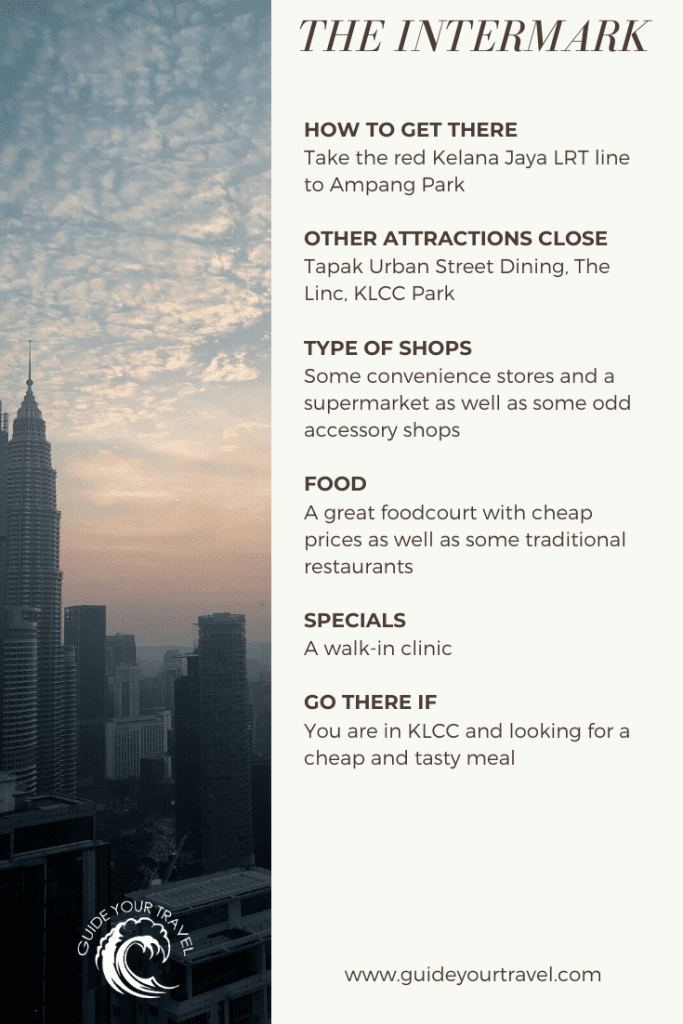 WHY IS THE INTERMARK ON THIS LIST OF THE BEST SHOPPING MALLS IN KUALA LUMPUR?
The Intermark does not have a large selection of stores. It has a Sports Direct, a few convenience stores, a large supermarket, a print shop, some odd eyewear and designer furniture stores and a dry cleaner. That's pretty much it. There is also a hotel and several office buildings connected to the mall.
On the top floors of the mall, there are multiple fitness studios as well as a walk-in clinic that is usually pretty quiet. Click here for a store directory of the Intermark.
I would definitely not go here for shopping. The real reason why the Intermark is on this list is its amazing food court.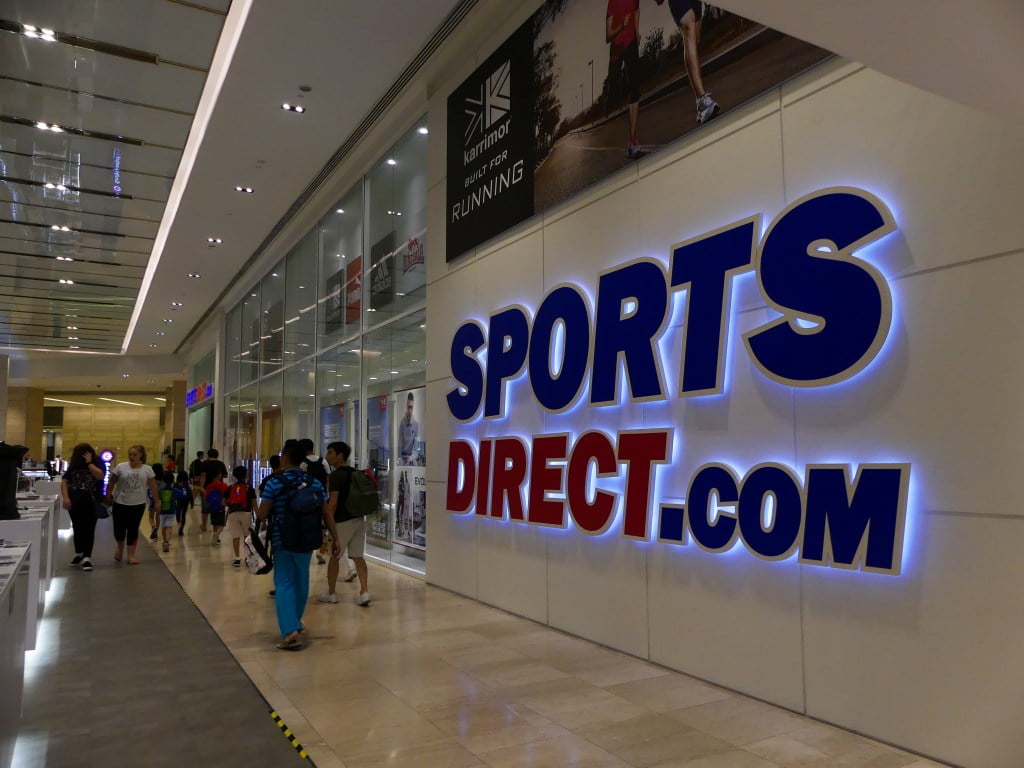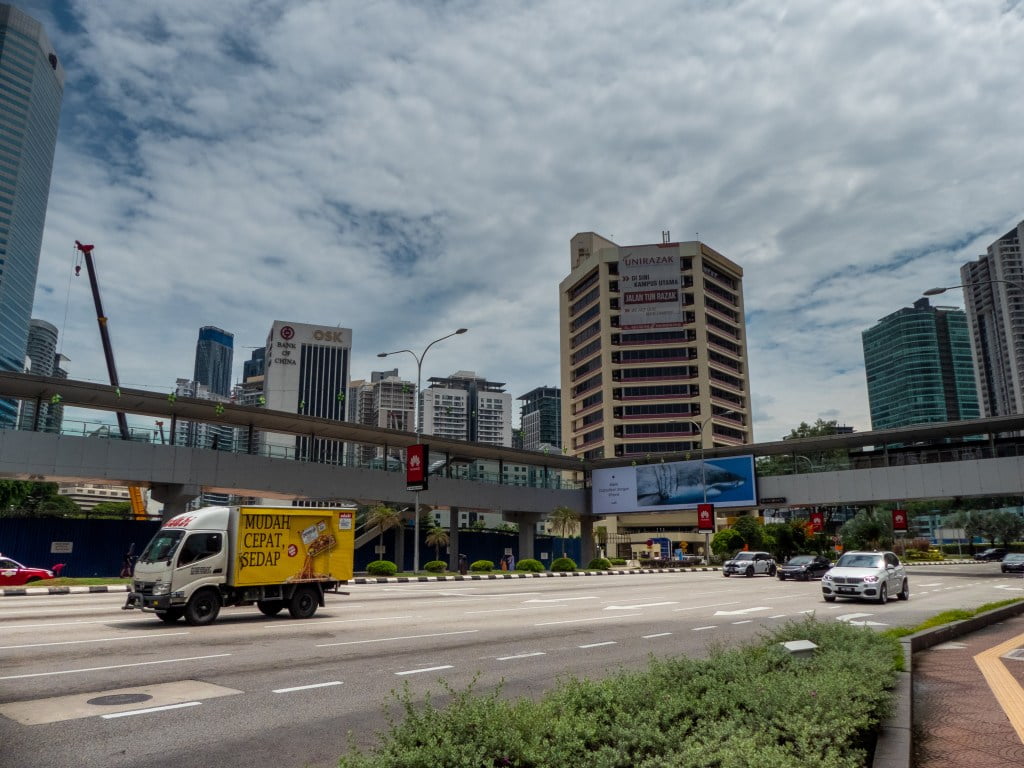 THE FOOD COURT
You can find the food court on the bottom floor of the building. It is separated into a halal and non-halal section. The halal section is far larger and gives you a good selection of Asian cuisine (including Japanese and Indian).
The non-halal side is slightly smaller with some Chinese and Western options. Around the food court and on the levels above you will find a decent selection of restaurants. These are definitely more midpriced but the food court is really cheap if you're on a budget. If you're smart about what you order you can get a meal at Farmhouse Kitchen for RM7 (≈ 1,50€). They always have a rotating buffet where you can mix and match your dishes. They usually offer a good variety of vegetarian options.
I can also recommend Dodo Korean, which has great meal sets on their menu.
In the non-halal section, Har Jeh Noodle House is by far my favourite. They have great soups and noodle dishes. The pumpkin pan mee noodles are especially good. There is also a bakery in the centre of the bottom floor where you can grab a quick snack.
Since the mall is connected to multiple office towers the food court will be very busy at lunchtime during the week and nearly deserted on the weekends. Plan your visit wisely if you want to get a seat. Go to the Intermark if you're on a budget and looking for a good meal. There are definitely better shopping malls in Kuala Lumpur if you're looking to shop.
Keep this mall in mind if you're struggling to find something to eat in the KLCC area and want to try something new. I promise you won't regret it.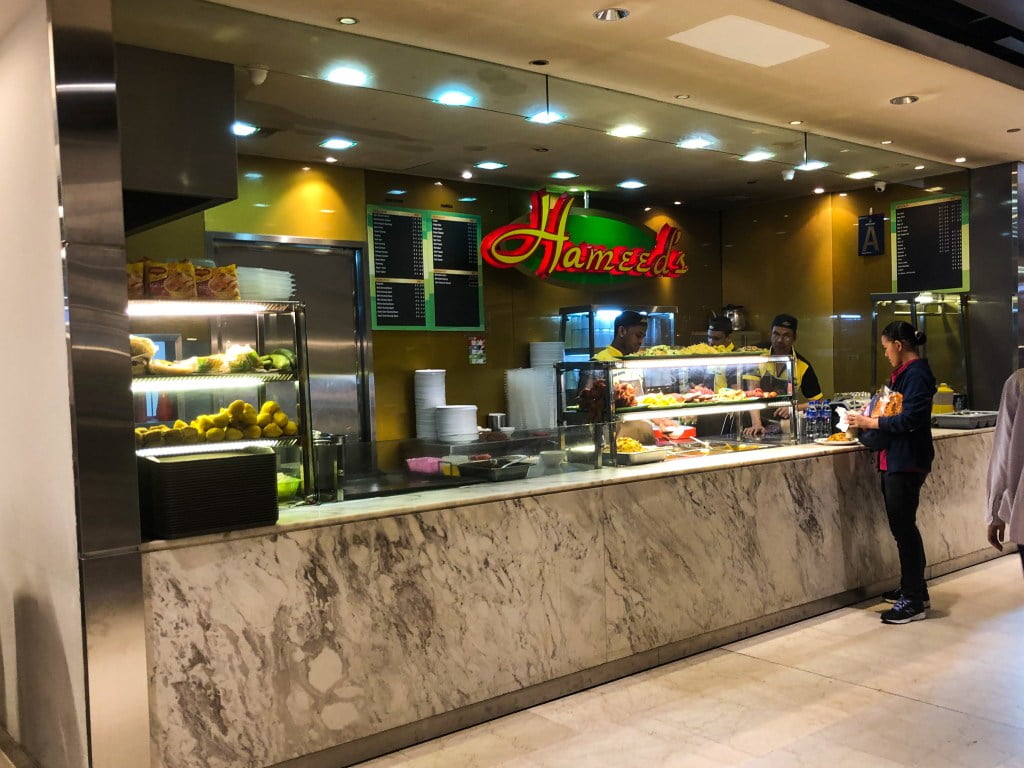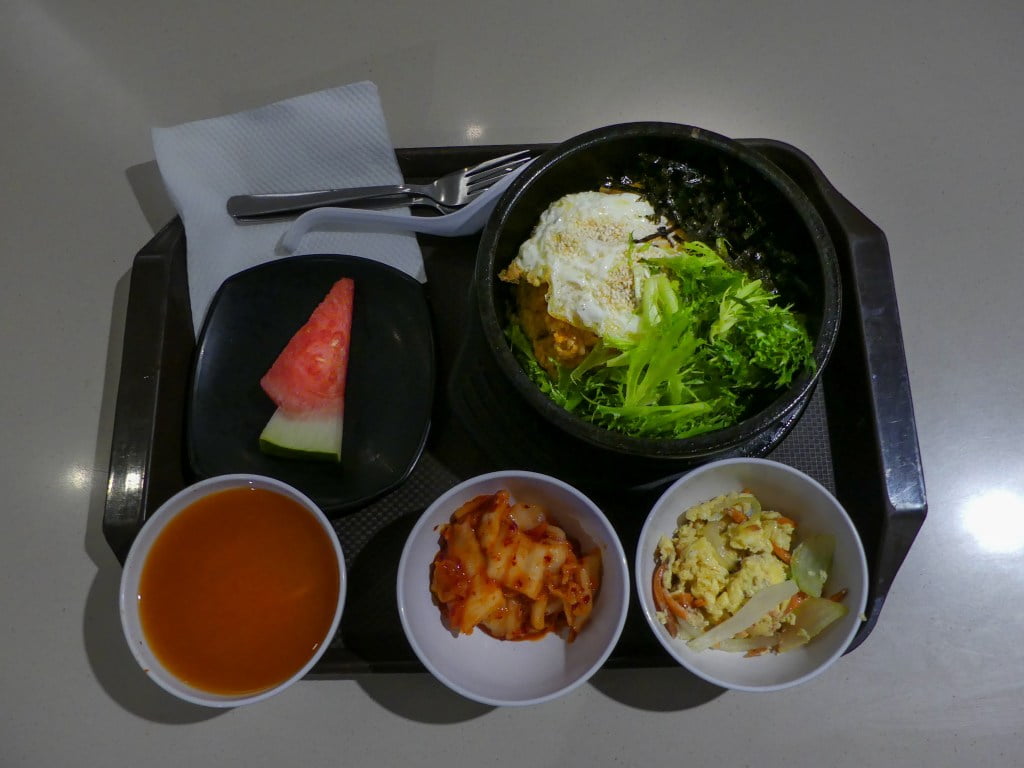 TOURIST PERKS
This is yet another mall that offers tourist privileges. Just present your foreign passport at the customer service desk on the ground floor to receive your tourist privilege card. Find out more here.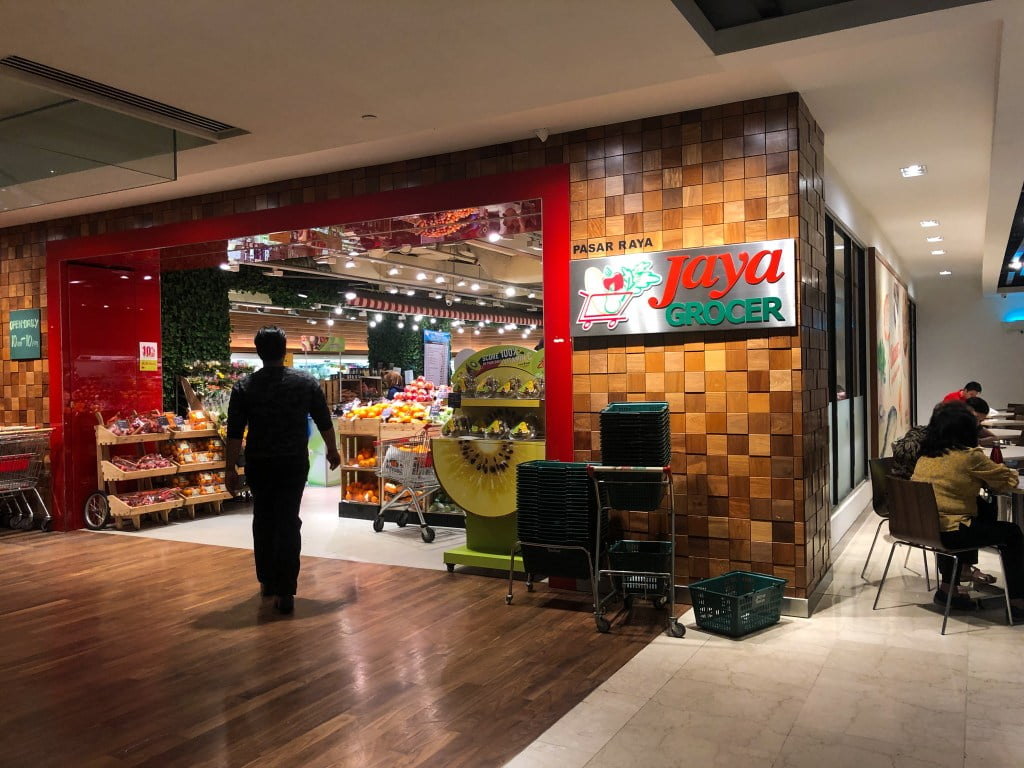 11. THE LINC – MODERN DESIGN AT A HIP NEW LOCATION
HOW TO GET THERE
The Linc is located right across the street from the Intermark. It is easily reachable via Kelana Jaya LRT line (red and number five on public transport maps) which stops at Ampang Park Station. You can recognize it by its colourful exterior and modern look.
The Linc is one of the more unique shopping malls in Kuala Lumpur. It only opened early this year so everything is brand new and not too crowded yet. The building is not very large and was built with nature in mind by integrating the trees into the mall rather than chopping them down.
Inside you will mainly find nicer restaurants and artisanal stores. There is also a grocery store, a zero-waste shop, a dry cleaner, a gym, a horror-themed role play experience, as well as a small art gallery.
There are still quite a few vacant lots that are slowly being filled. The entire place is very instagramable. The design is sort of industrial and minimalist and everything is hipster and modern. There is a giant tree in the centre of the building with a walkway around it that is amazing for taking pictures.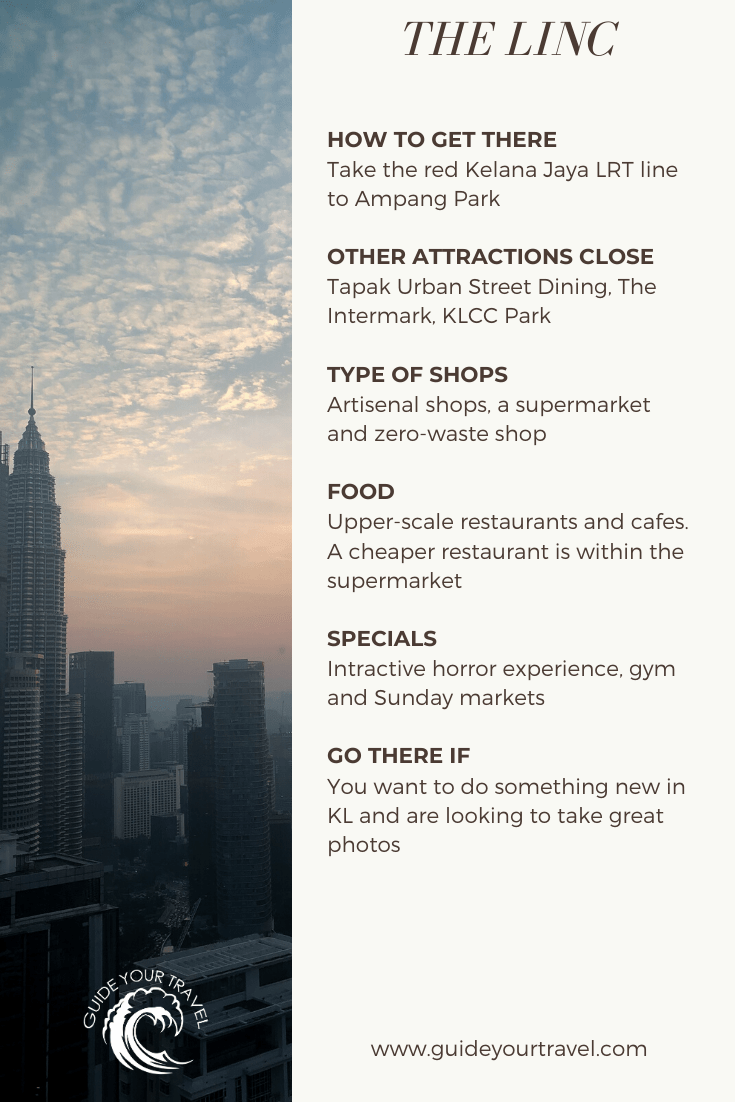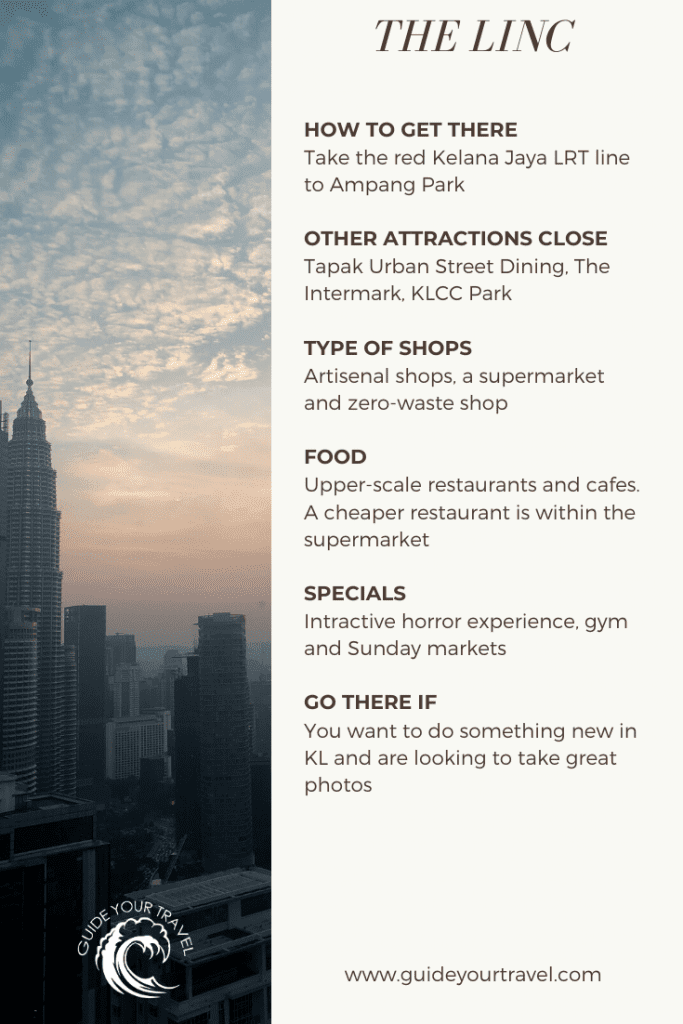 THE FOOD
The restaurants are all a bit more expensive but you'll be able to find a decently priced (RM15 ≈ 3,20€) meal. It's quite strange but there is an open restaurant within the supermarket as well as a few dessert and breakfast bowl stations where you can fulfil all your Instagram-food needs. It's surprisingly okay price-wise. Definitely not the cheapest but it could be worse. And the food is really good.
Go to The Linc if you want to take pictures at some new spots that aren't the typical Petronas Towers and Batu Caves. Similar to Bangsar Village 2 it's also a great spot for artisanal shopping although the Linc is a lot smaller.
They hold a variety of workshops, yoga, art and calligraphy classes during the week. Check the schedules here. On Sundays, the Linc hosts a market to support local entrepreneurs. If you're in the KLCC area why not stop by?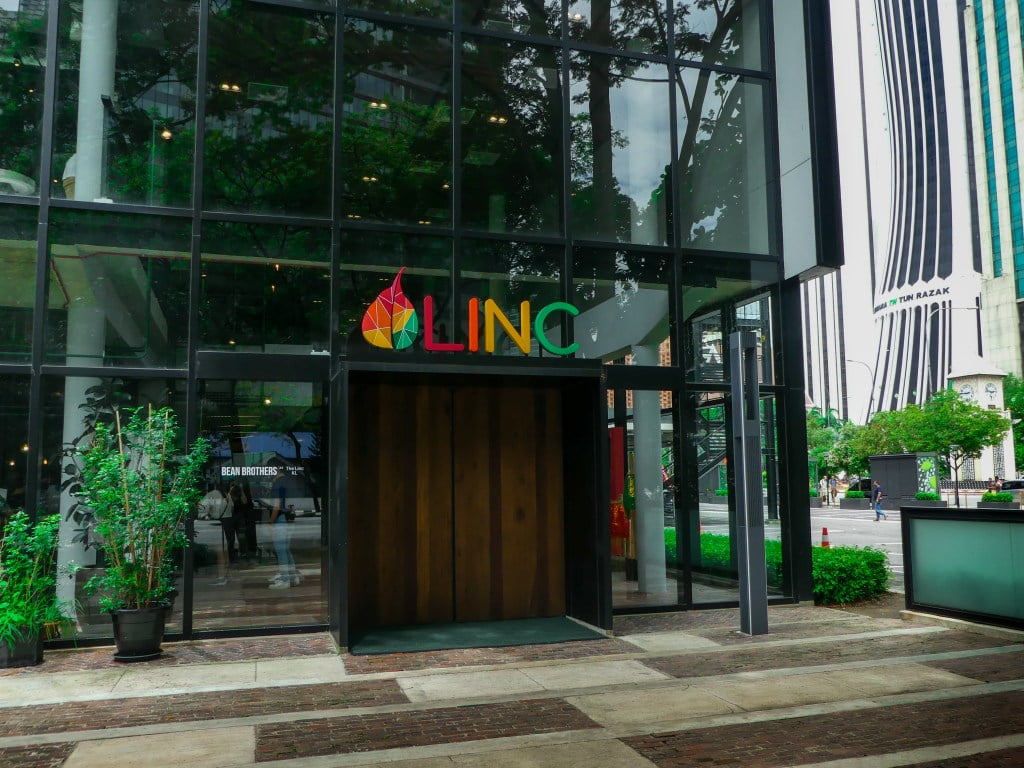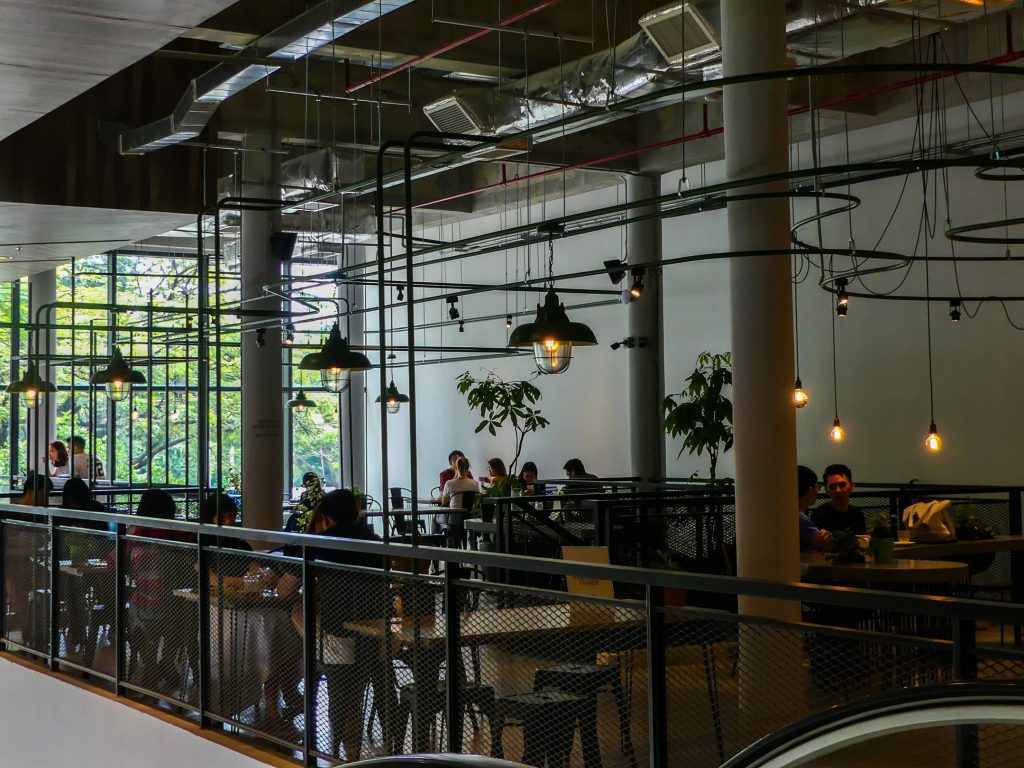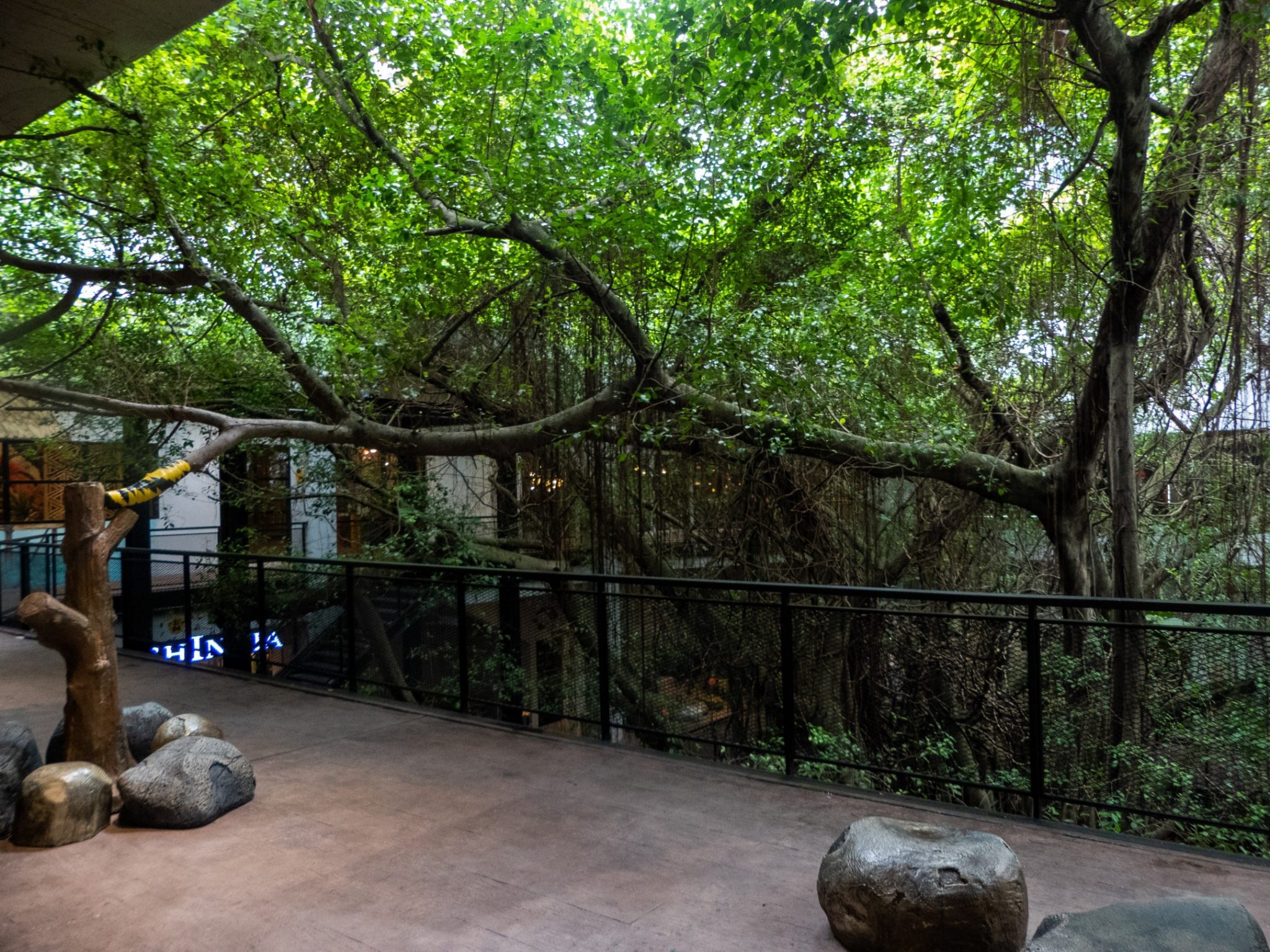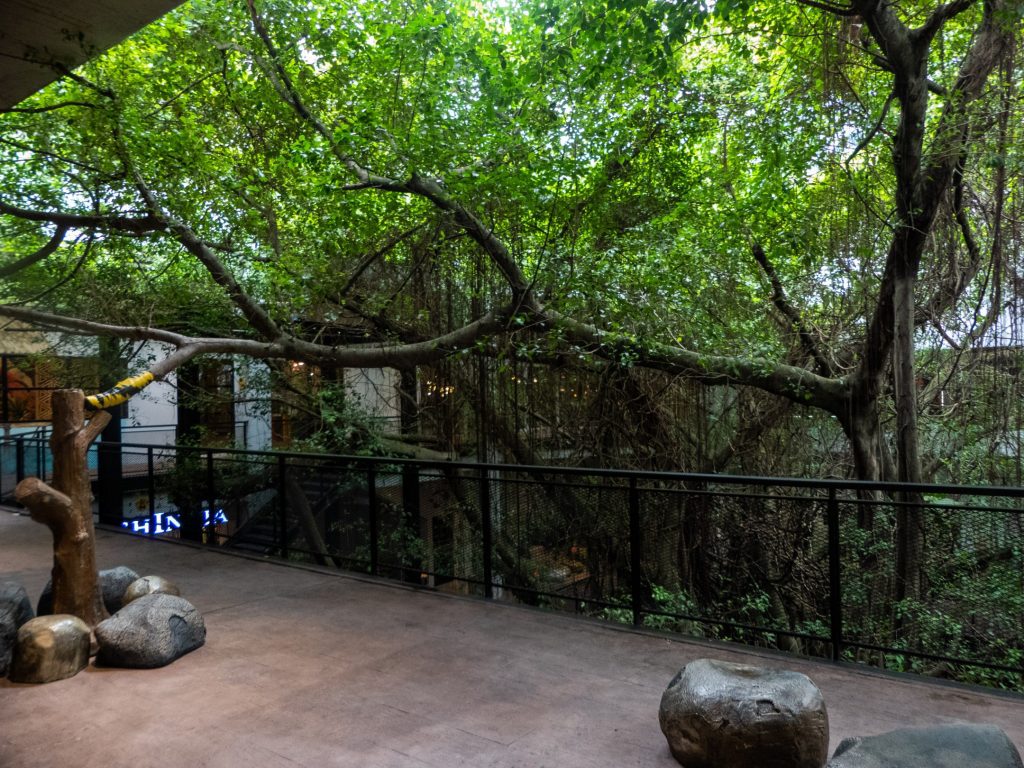 SHOPPING MALLS IN KUALA LUMPUR THAT DID NOT MAKE THIS LIST
For this post, I tried to focus on shopping malls that are close to KLCC (with the exception of Bangsar Village and Nu Sentral). So malls like 1 Utama Shopping Centre, Sunway Velocity Mall, MYTOWN Shopping Centre, the Gardens Mall, Mid Valley Megamall, Sunway Pyramid and Sunway Putra Mall did not make the cut.
They do get an honourable mention though and should you have more time in KL and are really into shopping you should definitely check them out.
Then there are malls like Fahrenheit 88 and Starhill Gallery who are also located in Bukit Bintang, very close to Pavilion. I did not include them in this list because frankly, I did not like them very much.
Starhill Gallery is very exclusive and expensive. It looks shiny and glamorous but it felt a bit too upscale for me and honestly a bit boring. It's not worth the visit in my opinion.
Fahrenheit 88 is a small mall with not a lot of stores. It has an impressive skylight which is cool for taking pictures but that's about it. There are far better malls in KL.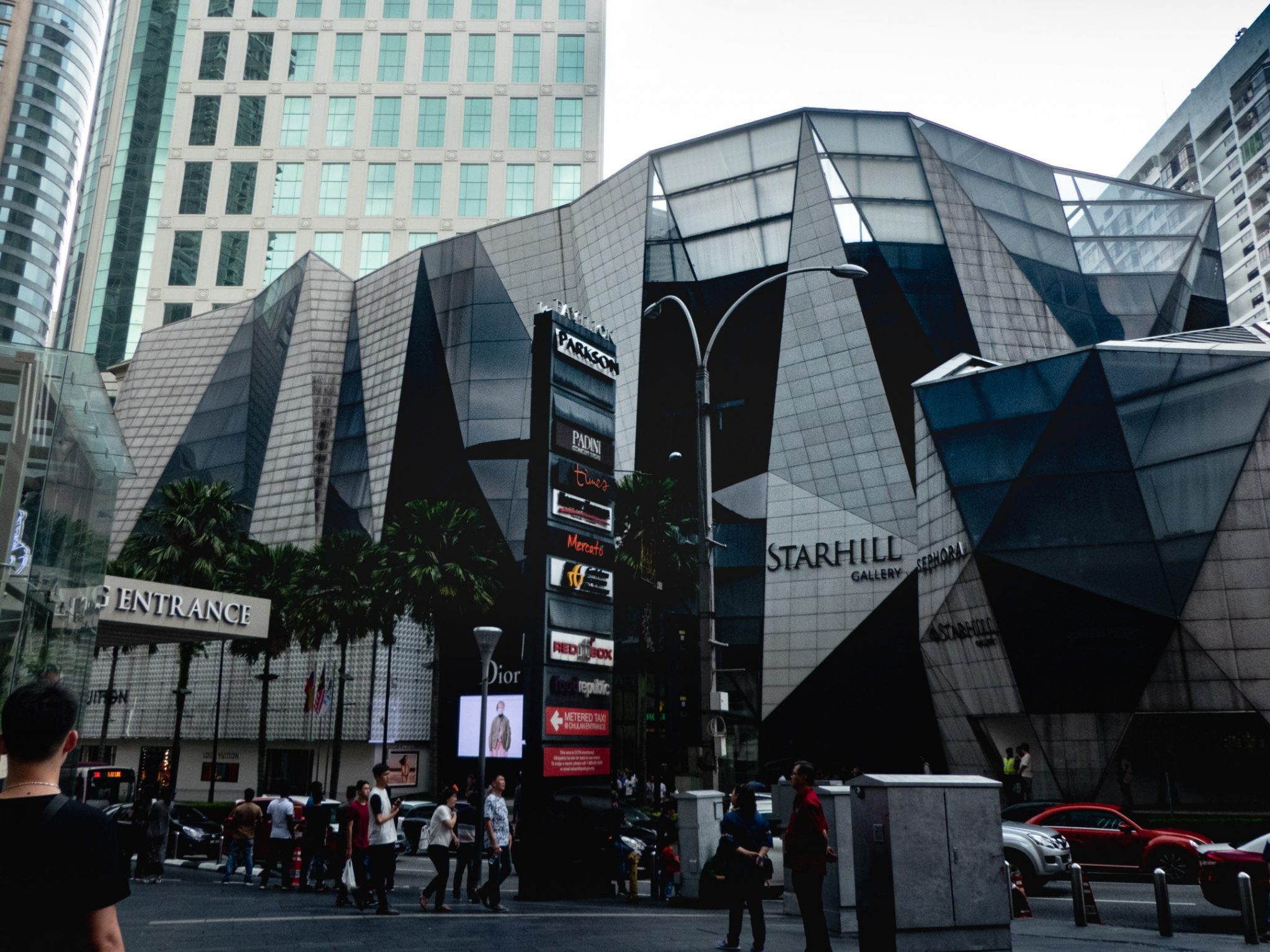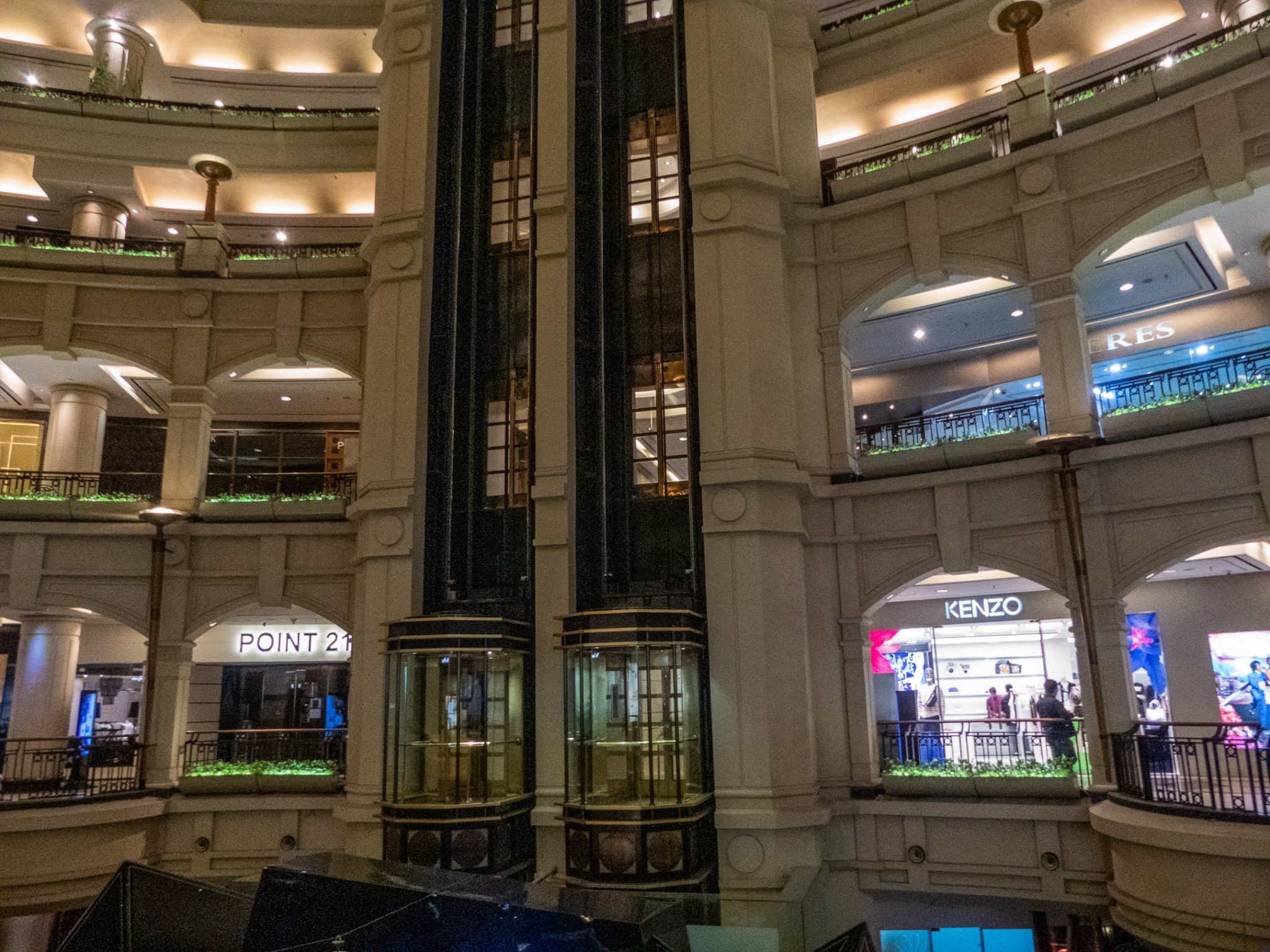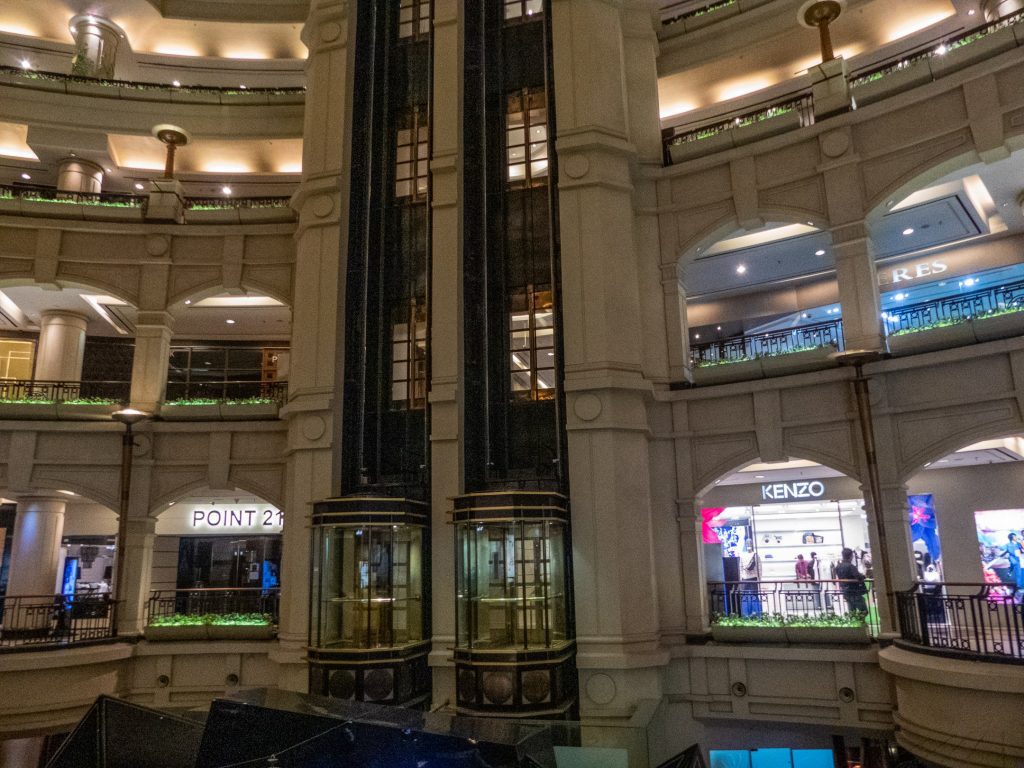 MY FINAL RATING
If you don't have a lot of time in Kuala Lumpur I would say you should visit Pavilion, Berjaya Times Square and Low Yat. Maybe Lot 10 for the Houtong food court and Suria if you're at KLCC Park anyway.
In the end, it's up to you if you want to go shopping or just look around.
No idea how to plan your itinerary for KL? Check out these 19 things to do in the city and 6 you should skip.
My most important travel tips and resources
Book your flights
Skyscanner is the best website for finding cheap flights since it works like a search engine so you can find the best deals across all airlines.

Book hotels and hostels
• Booking.com: Best world-wide
• Agoda: Best in South East Asia
• Hostelworld: Best for hostels

Book tours, transport and rental cars
•Viator: The best place to book tours, day trips and excursions for al budgets
•12Go: Great for ferries, trains, transfers and buses in South East Asia
•Discover Cars: Best deals for rental cars around the word

Get travel insurance
Every traveller needs travel insurance and I mean every single one. SafetyWing covers you in case of injury, illness or worse and they've got your back if your bag is stolen, flights are cancelled or in case of a natural disaster.

Pay abroad
Ask any traveller, Wise is the best choice when it comes to sending money abroad. They've always got the best exchange rates, lowest fees and their visa card is great for getting cash out or paying abroad.

Things every traveller needs:
➼ Osprey Farpoint 70 Backpack
Detachable daypack, ultra-light, durable and free repairs for life. There's a reason why so many backpackers have this bag.
➼ Packing Cubes
Packing cubes are a gamer changer, keeping your luggage organised and providing tons of extra space.
➼ Power bank
There is nothing worse than running out of battery on an overnight bus journey or a long flight. With a powerbank you can charge your eletronics on the go and make sure you're always connected.
➼ Micro-fibre towel
These lightweight towels are foldable, fast-drying and so useful when you're travelling.

➼ You can find 15 more things every traveller needs here. Some might be a bit controversial but I warned you!
Did I miss anything?
If you have any questions or feel like something is missing from this post please leave a comment below or contact me.