Planning a trip to Thailand and no idea where to start? We've come up with the perfect island-hopping itinerary for your 2-week trip to Thailand. Most travellers are short on time so packing a lot of experiences into a few weeks is key. However, not everyone is a fan of tight time schedules and hopping on a different boat every day.
We've actually created two Thailand island hopping itineraries for you to choose from. The first one is a bit more relaxed and only includes three islands. With three nights to spend on each island, you can take your time to relax and explore. This itinerary will still include a lot of going back and forth but since you're sticking to the west coast of Thailand you won't have to make the journey overland to go to the other side.
Then there is our extreme island-hopping itinerary for Thailand. This travel plan is not for the faint of heart and takes you to five different islands in Thailand over the course of 2 weeks. You'll be switching hotels a lot and spending time on transport but this is the best way to truly get to know Thailand and its many facets in a short amount of time. If you want to see as much as possible on your trip this is the itinerary for you.
This post may contain affiliate links, which means we'll receive a commission if you purchase through our links, at no extra cost to you. This helps us keep Guide your Travel free and provide high-quality content for you. Please read the full disclaimer for more information.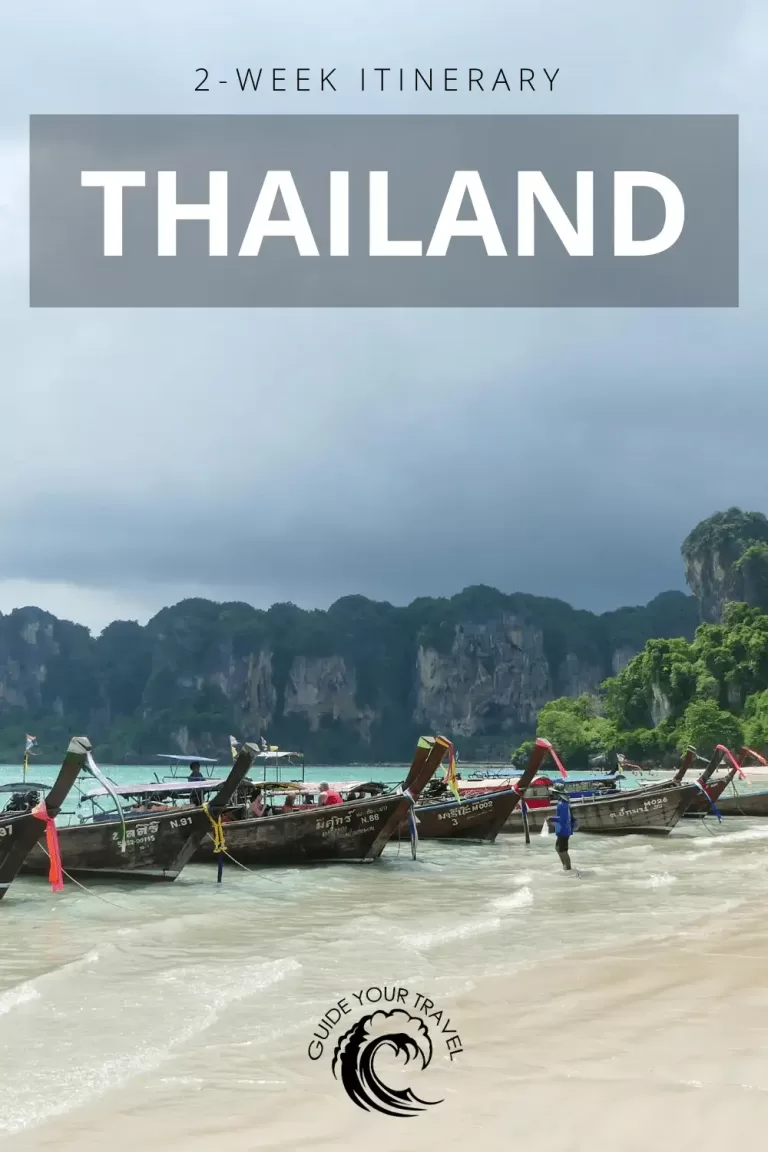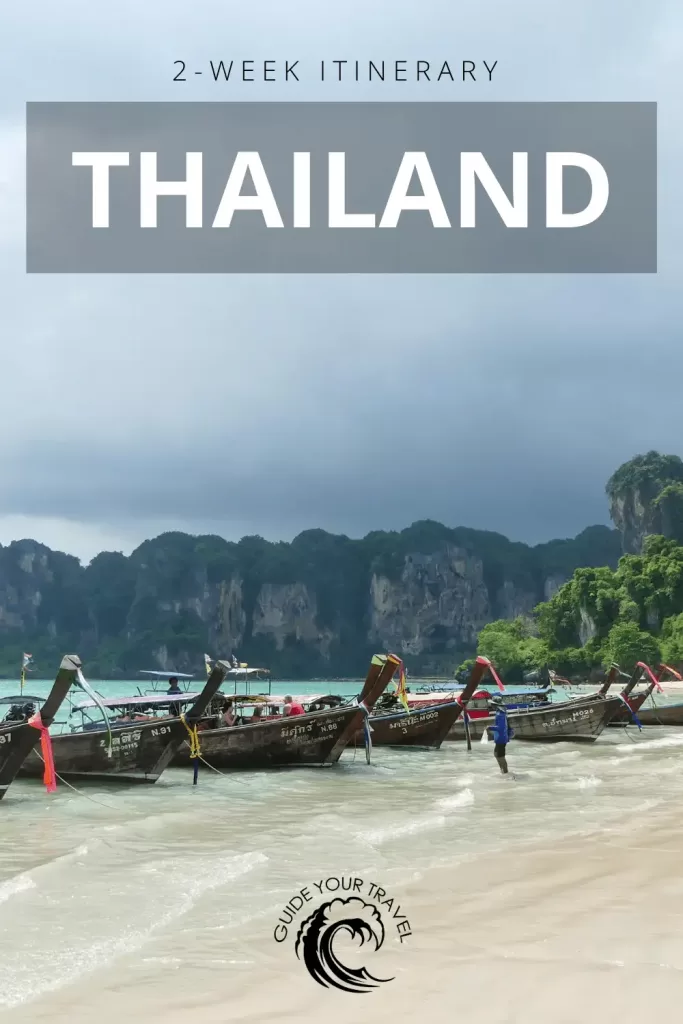 WHEN IS THE BEST TIME TO VISIT THAILAND?
Most tourists visit Thailand between the months of December and March when the humidity is low and temperatures are at their most comfortable. The best months see the Thai islands by far are January and February which mark the high season in most parts of Thailand. Prices will be quite expensive so make sure you book in advance.

Visiting Thailand during the rainy season between May and October can be a great way to save money and avoid the crowds. Make sure to pack a raincoat as you'll encounter frequent showers. The underwater visibility won't be the best during these times so keep that in mind if you're planning to go diving or snorkelling. However, you'll get to enjoy mostly empty beaches and lower accommodation prices.
HOW TO PLAN THE PERFECT 2-WEEK ITINERARY FOR THAILAND?
Planning a two-week itinerary is a lot of work especially for a destination like Thailand. You'll have to check speedboat times, plan overland transport and of course, pick out a lot of different hotels. To help you plan your itinerary step by step we came up with a complete checklist and guide that will make sure you're not forgetting anything. Make your trip absolutely perfect and save money by being prepared.

Not sure what to pack for Thailand? Here are 19 things every traveller needs.
WHO THIS THAILAND ISLAND HOPPING ITINERARY IS FOR
Thailand is popular among almost every type of traveller. Whether you're a backpacker, planning a family holiday or a luxury getaway you'll find something for everyone here.

It's called an island-hopping itinerary for a reason so expect to spend a lot of time on ferries and speedboats to help you get from one island in Thailand to another. This might not be the best way to see Thailand if you're travelling with small children or if you're looking for a relaxing vacation.

We'd recommend this itinerary to backpackers or those who want to see a lot in a short timespan. Most of the activities on the islands will be watersports, relaxing by the beach, nightlife or exploring. You'll be spending most of your time swimming or snorkelling and eating amazing Thai food. Keep this in mind before you plan your itinerary to make sure your expectations are realistic.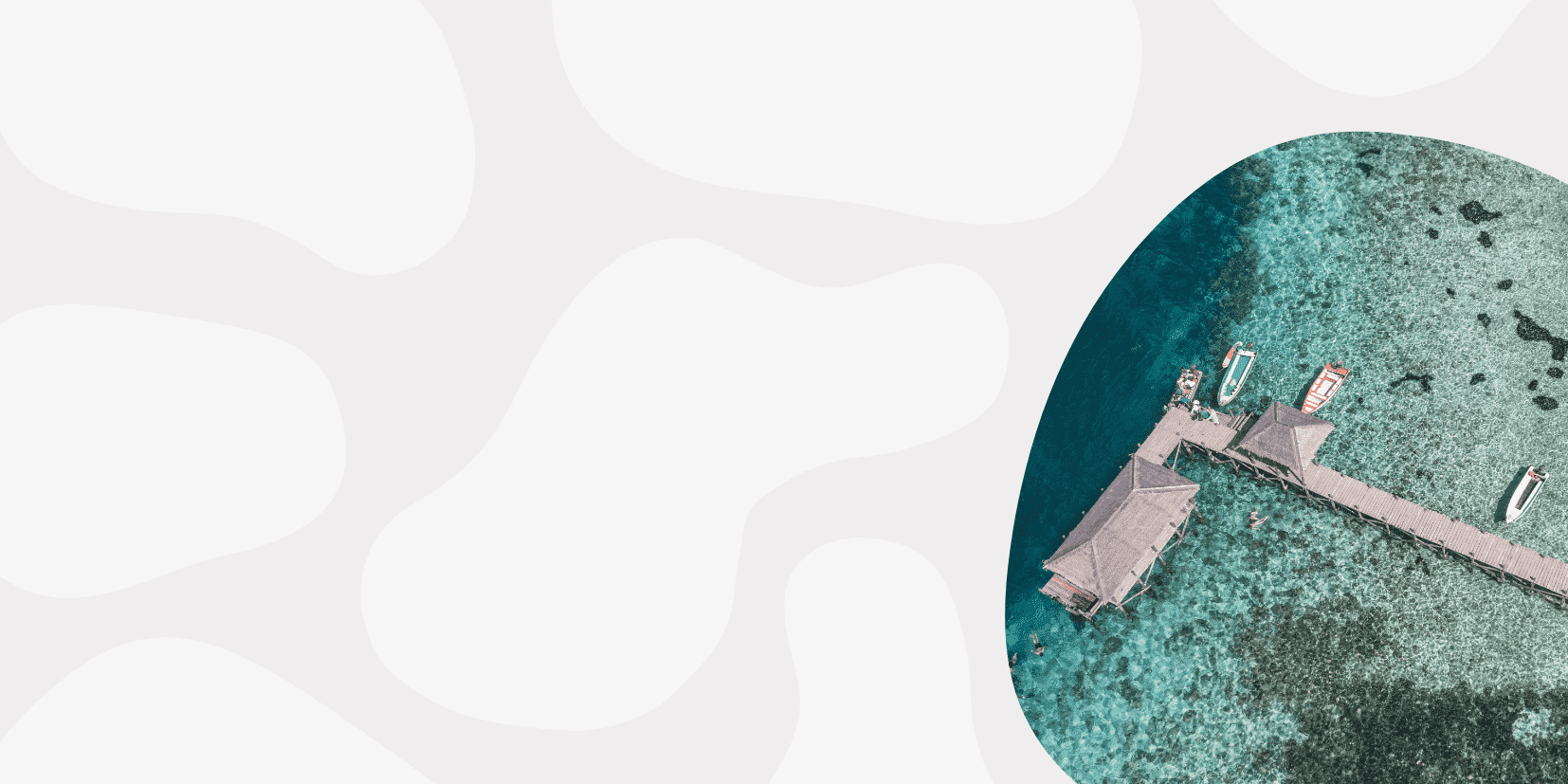 Let me save you time and effort when you're travel planning!

➼ Best travel insurance? SafetyWing
➼ Best place to find cheap flights? Skyscanner
➼ Best bank & credit card for travellers? Wise
➼ Best travel backpack? Osprey Farpoint 70
RELAXED 2-WEEK THAILAND ISLAND HOPPING ITINERARY
This itinerary takes you to two Thai islands and Railay Beach which is technically not an island but is often considered one since it can only be reached via boat. With three nights on each island, you'll have plenty of time to explore and relax. All three stops on this itinerary are located on the west coast of Thailand so you can easily go back and forth via boat.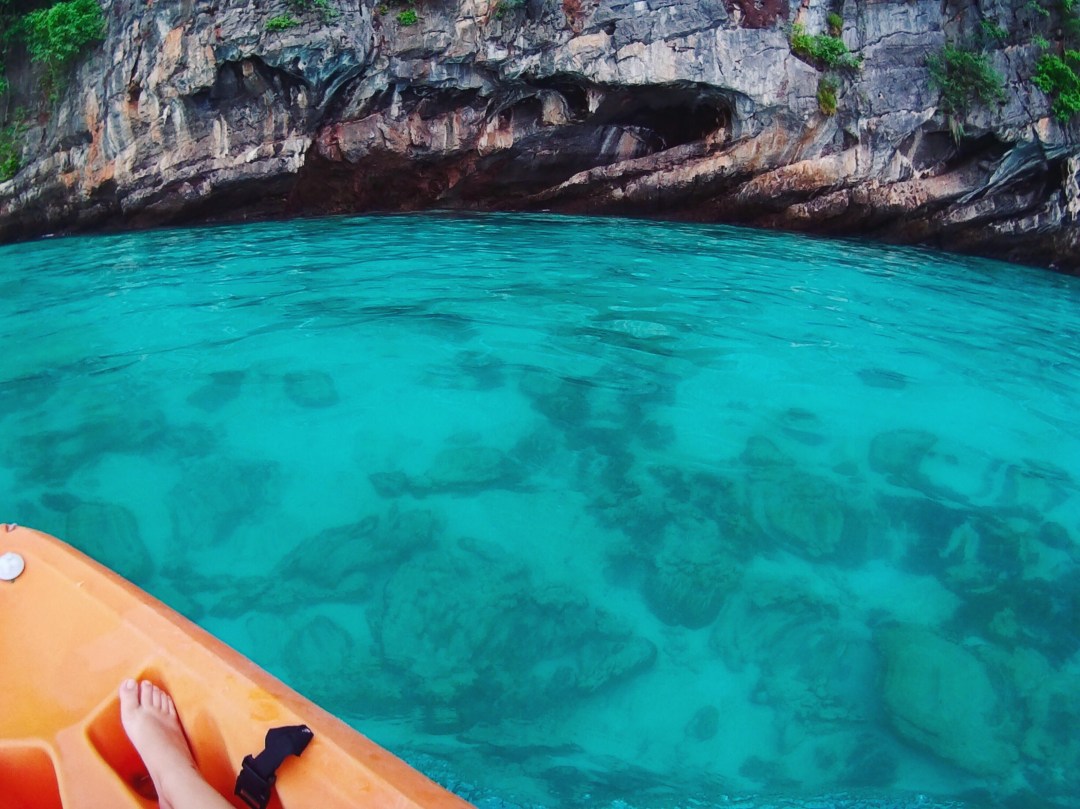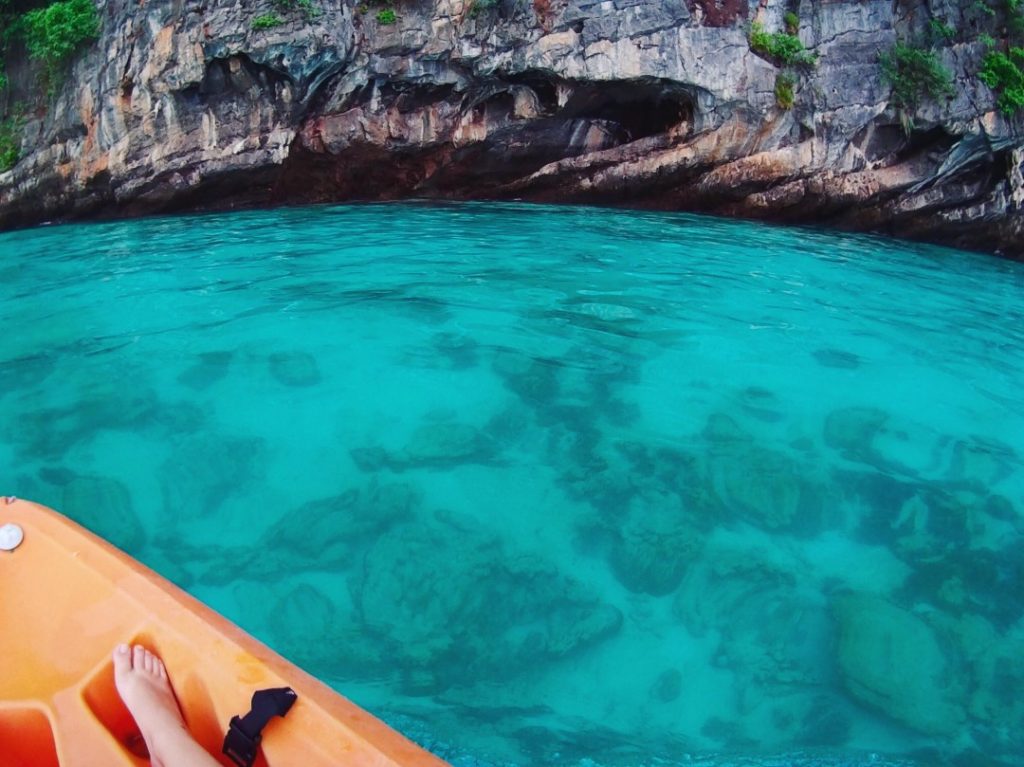 THAILAND ITINERARY DAY 1: ARRIVE IN BANGKOK
Most tourists arrive in Bangkok when they first come to Thailand. You'll be tired after your flight so take the day to rest. If you're feeling up for it you can do some exploring and see some of Bangkok's amazing temples. Definitely make sure to try to amazing street food and visit Khaosan Road while you are here.
THAILAND ITINERARY DAY 2-5: RAILAY BEACH
The next day take a flight to Krabi which is the best place to go if you want to visit Railay Beach. You need to take a boat to actually get to Railay. You can either hire one from the small port or ask your hotel to pick you up. Most hotels will offer a free pickup service which is definitely the best way to get to Railay Beach

Railay itself is a very small town with only a handful of hotels and restaurants. This area has some of the most beautiful beaches in all of Thailand and you'll love the secluded atmosphere. Definitely take a snorkelling tour and explore the nearby islands or try your hand at rock climbing which Railay is famous for.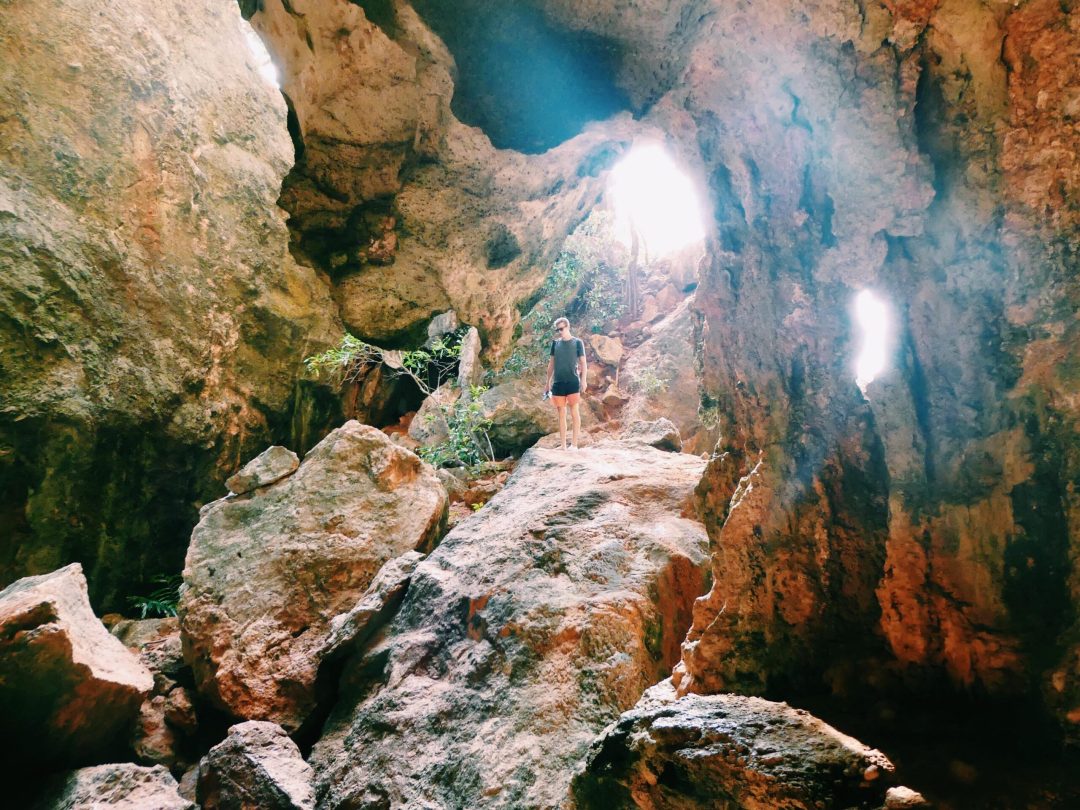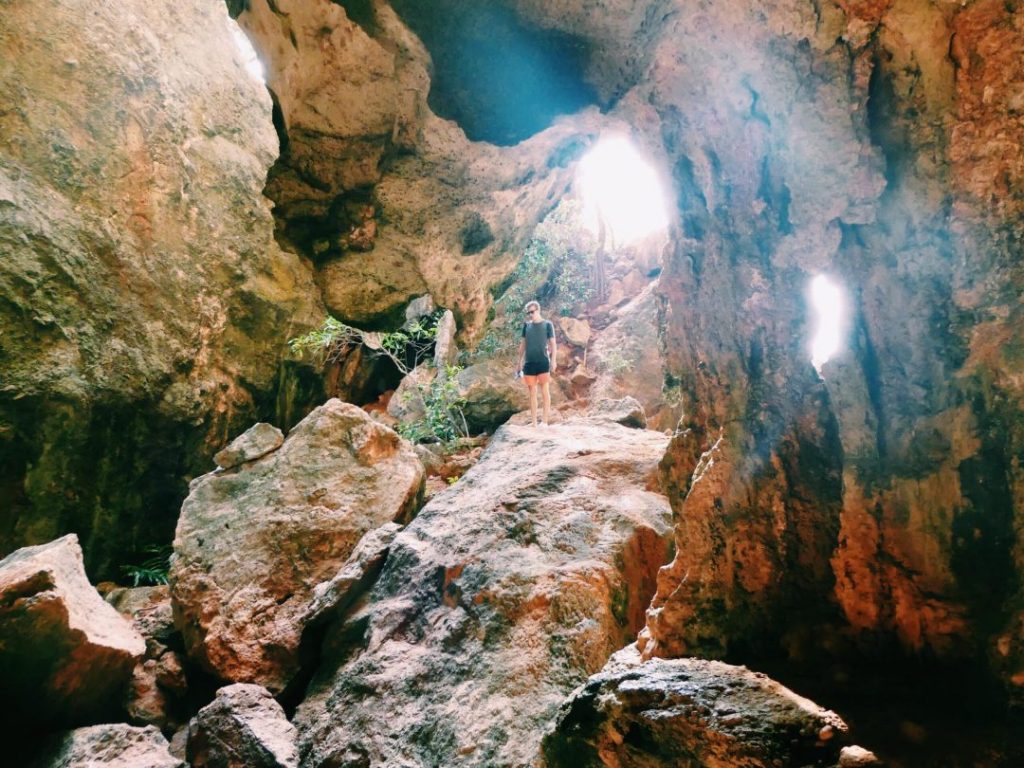 THAILAND ITINERARY DAY 6-9: KOH PHI PHI
On day 6 take a speedboat to Koh Phi Phi. You'll be picked up right from the beach and taken to this incredible island which lies just a quick boat ride away. Koh Phi Phi is a lot more lively than Railay with incredible nightlife and lots of things to do. Take a boat tour to Koh Phi Phi Leh, an uninhabited island with crystal clear lagoons and white sand beaches.
THAILAND ITINERARY DAY 10-13: KOH LANTA
After partying the night away in Koh Phi Phi head to Koh Lanta to recover. This island is large but very quiet with the main attraction being the many beaches and resorts. Rent a scooter to explore the island and get a traditional massage. If you haven't had enough of snorkelling join a tour to take you to some of the best reefs in Thailand.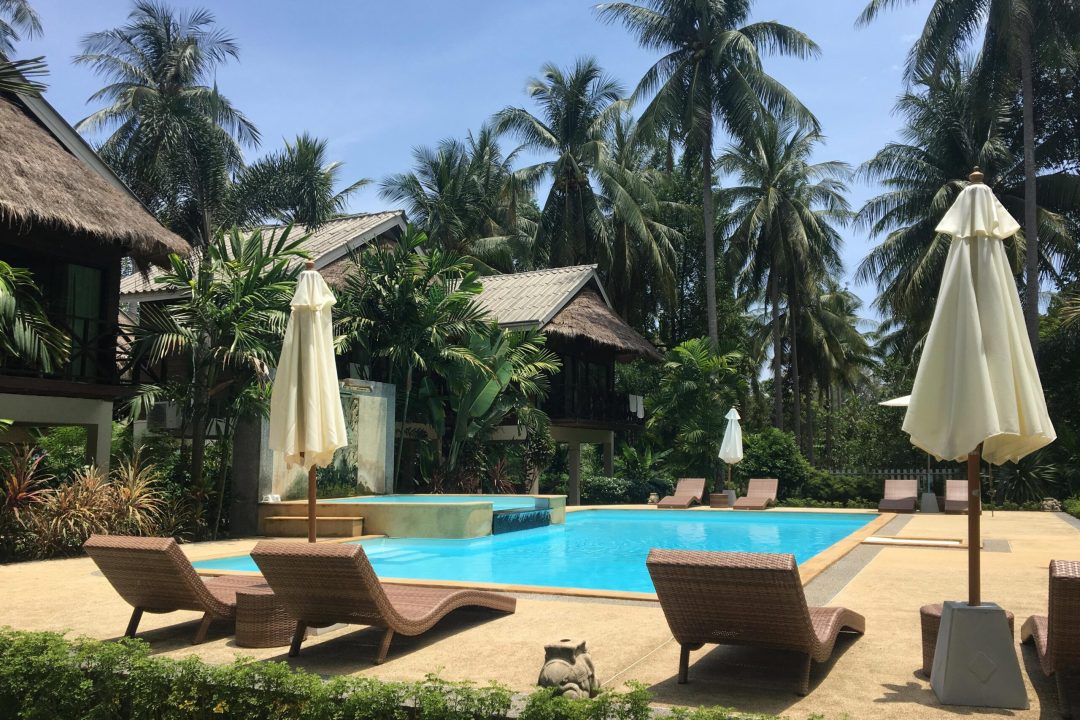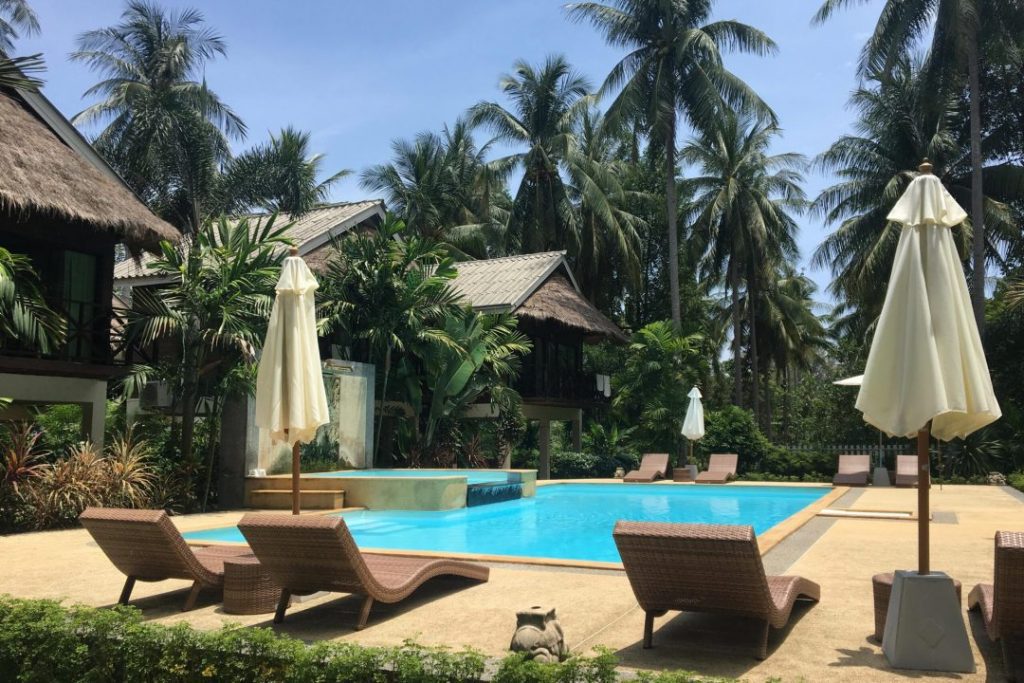 THAILAND ITINERARY DAY 14: HEAD BACK TO BANGKOK
It's time to head back home which most likely means you'll have to catch another flight to Bangkok. Either take the overland route from Koh Lanta or take a boat to Phuket or Krabi from where you'll be able to get a flight.


EXTREME 2-WEEK THAILAND ISLAND HOPPING ITINERARY
If three islands are not enough for your 2 weeks in Thailand we've got the perfect alternative. This extreme island-hopping itinerary includes two extra islands on the east coast of Thailand. This means you'll have to take a bus cross-country which will take some time but will absolutely be worth it. No need to decide which one your favourite island in Thailand is because you're seeing them all (or at least some of the best ones).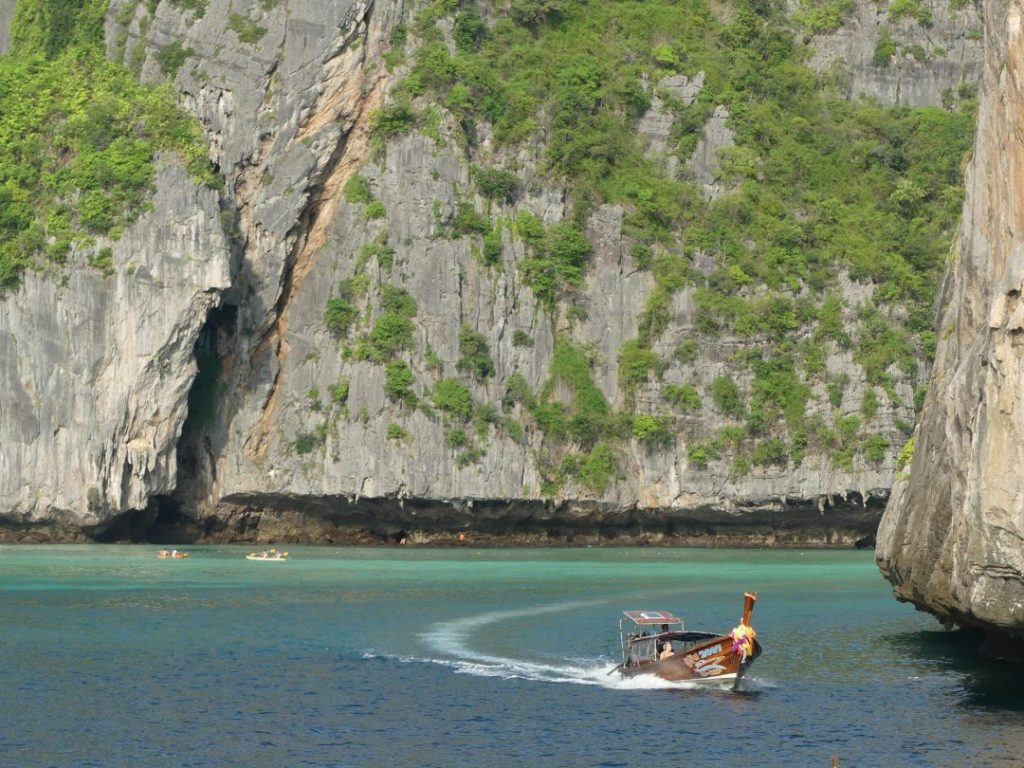 DAY 1: RAILAY BEACH
There is no time for Bangkok, for this itinerary you're heading straight to Krabi and the Railay Beach. Go to bed early because tomorrow you'll have a busy day of exploring ahead of you.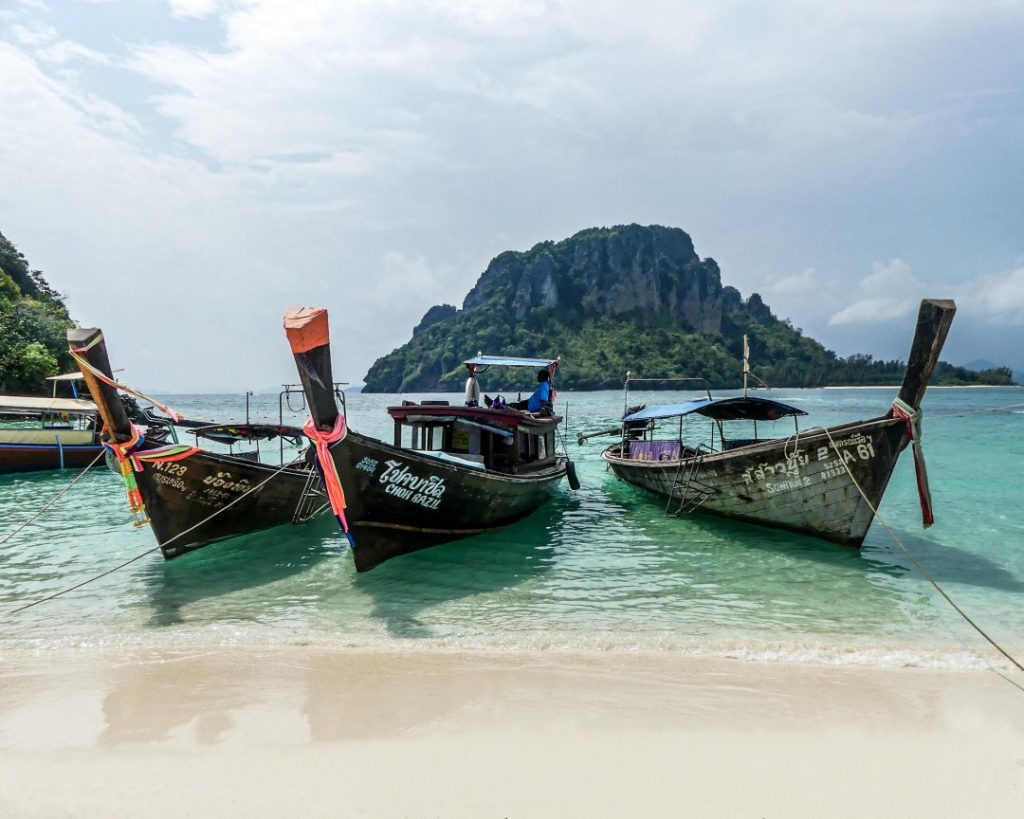 DAY 2: RAILAY BEACH
Railay Beach is very small so one day is sufficient to see the main attractions. Explore the beaches and nearby caves and enjoy an amazing dinner on the beach in the evenings. If you're up for it you could also try rock climbing or taking a boat tour to go snorkelling.
DAY 3: GO TO KOH PHI PHI
Catch a speed boat early in the morning to take you to Koh Phi Phi. The boats leave right from the beach and can be booked the night before. Make sure to pre-book if you're visiting during the high season.
DAY 4: KOH PHI PHI
Your first full day in Koh Phi Phi will be all about exploring the island. Walk through the small town and visit the nearby beaches. Make sure to book a snorkelling tour for the next day so you can see the nearby Koh Phi Phi Leh which is where the islands' true beauty lies. Enjoy some of Koh Phi Phi's nightlife in the evening with drinks on the beach.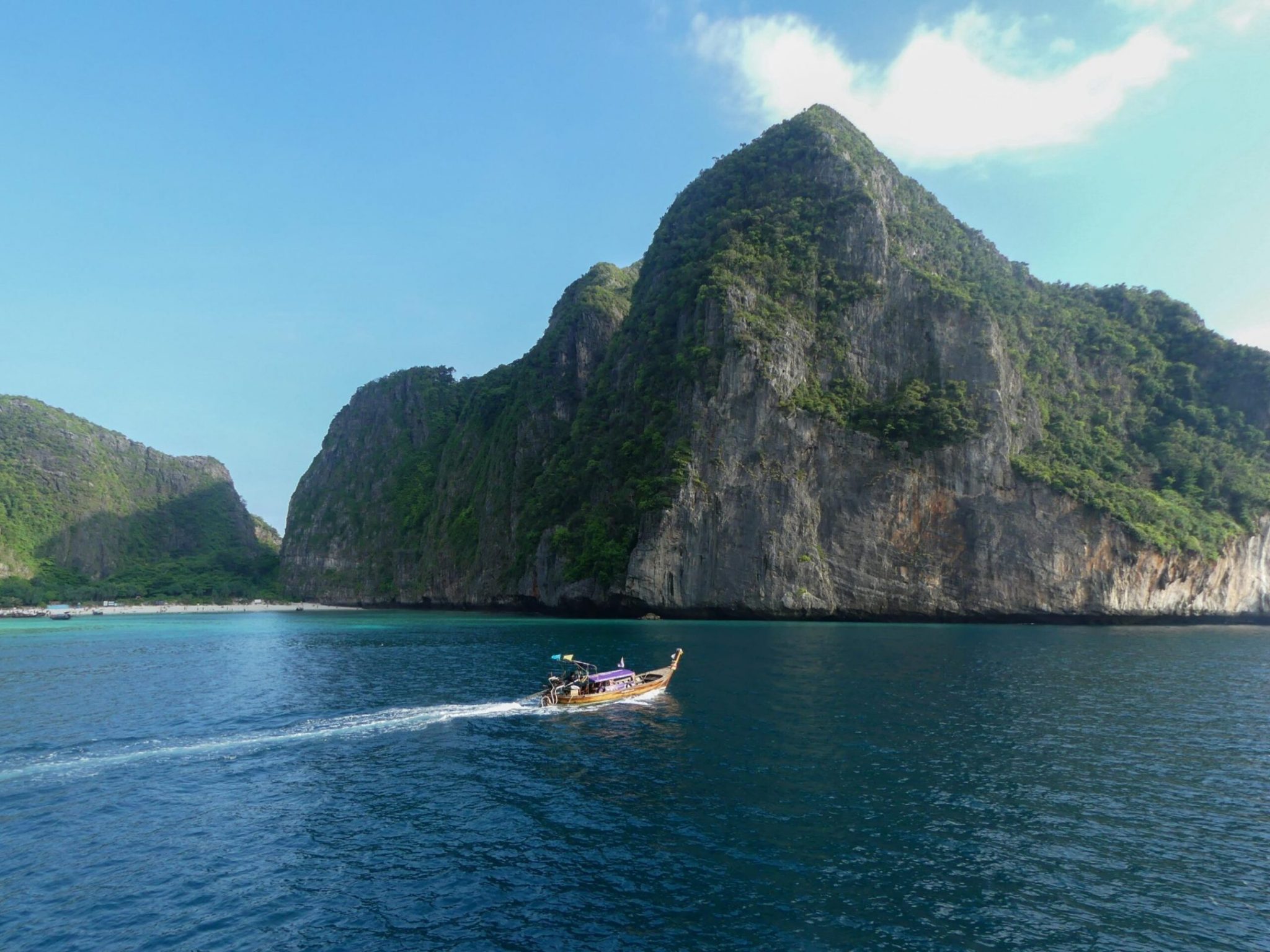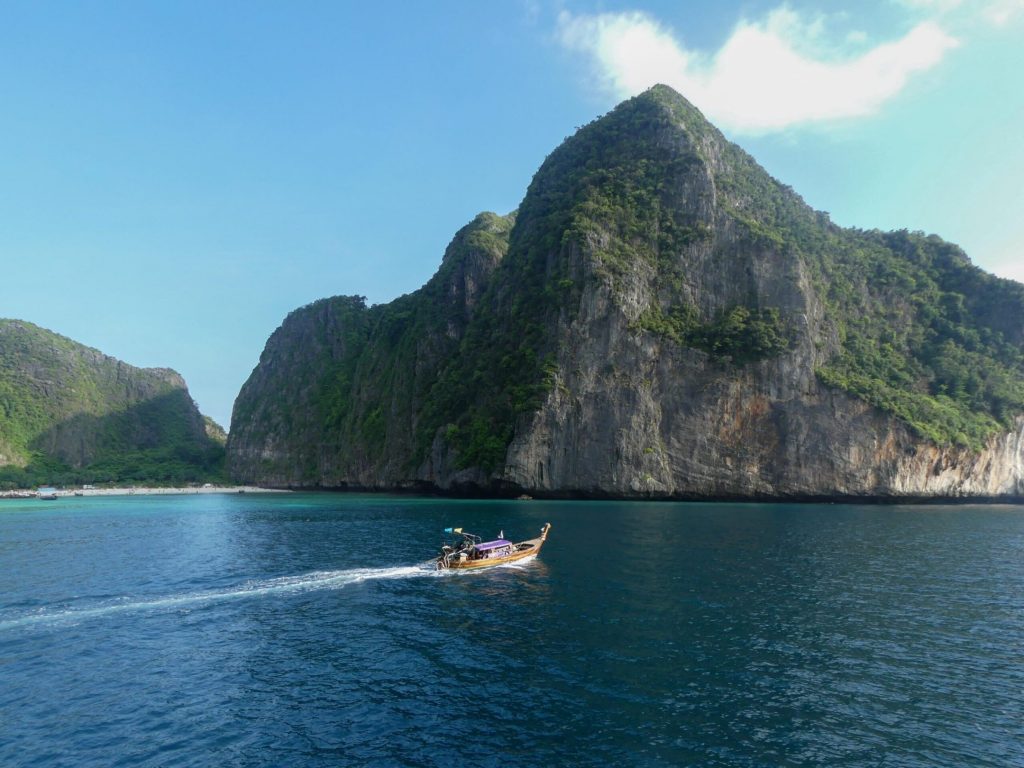 DAY 5: KOH PHI PHI
Take a snorkelling tour or all-inclusive boat out to the nearby islands. You'll love the little sea caves and of course the incredible underwater world of Koh Phi Phi. Watch the sunset and enjoy your last night on the island.
DAY 6: GO TO KOH LANTA
The next morning you're catching a boat to Koh Lanta. This is a great place to splurge on your hotel and stay at one of the fancy resorts for two nights. Relax by the pool and get a massage before heading into town for dinner.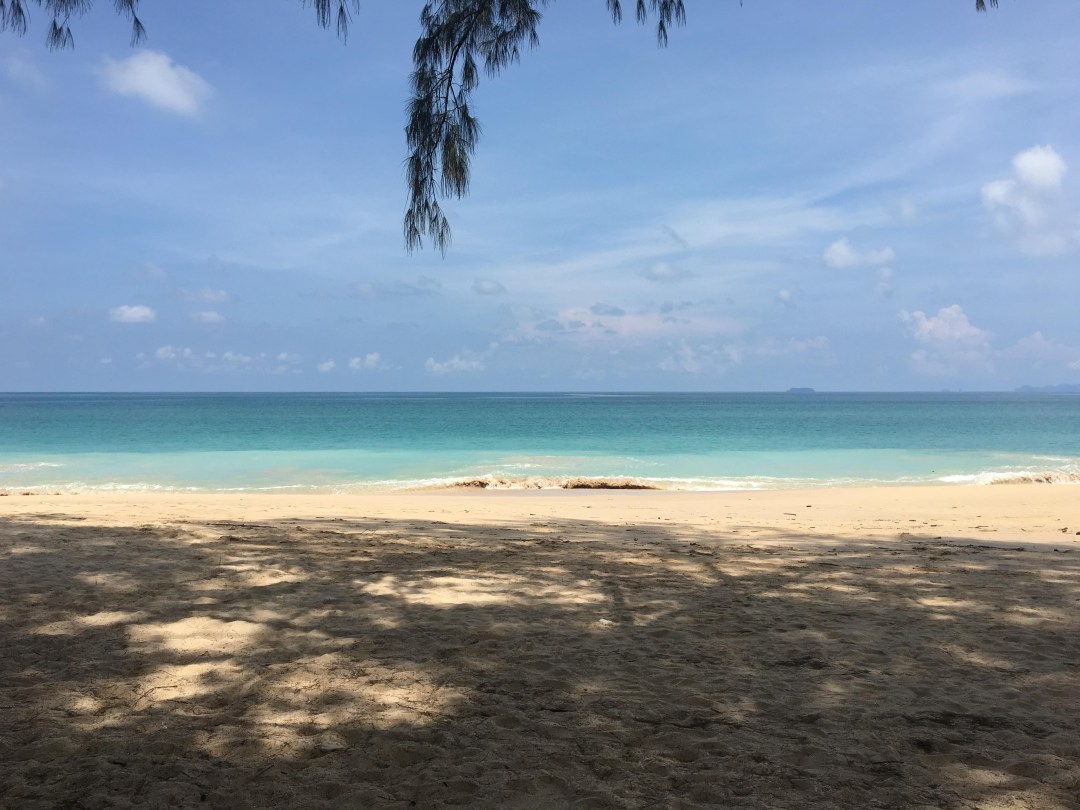 DAY 7: KOH LANTA
Today is a perfect day to rent in scooter in Koh Lanta. Cruise around the island and explore deserted beaches and incredible scenery. You could also take a snorkelling tour if you're up for it. The islands close to Koh Lanta have some of the best snorkelling opportunities around so don't miss out.
DAY 8: GO TO KOH PHANGAN
You'll spend most of this day on buses and ferries so make sure to bring snacks and some good music to listen to. First you need to cross the Thai peninsula to get to Surat Thani. This is the main port for ferries going to Koh Phangan. You can book a minibus transfer with your hotel or take a public bus which will be more affordable but can take longer. Once in Surat Thani, you need to head to the small harbour where the ferries depart. You'll most likely arrive in Koh Phangan late at night so go to bed early.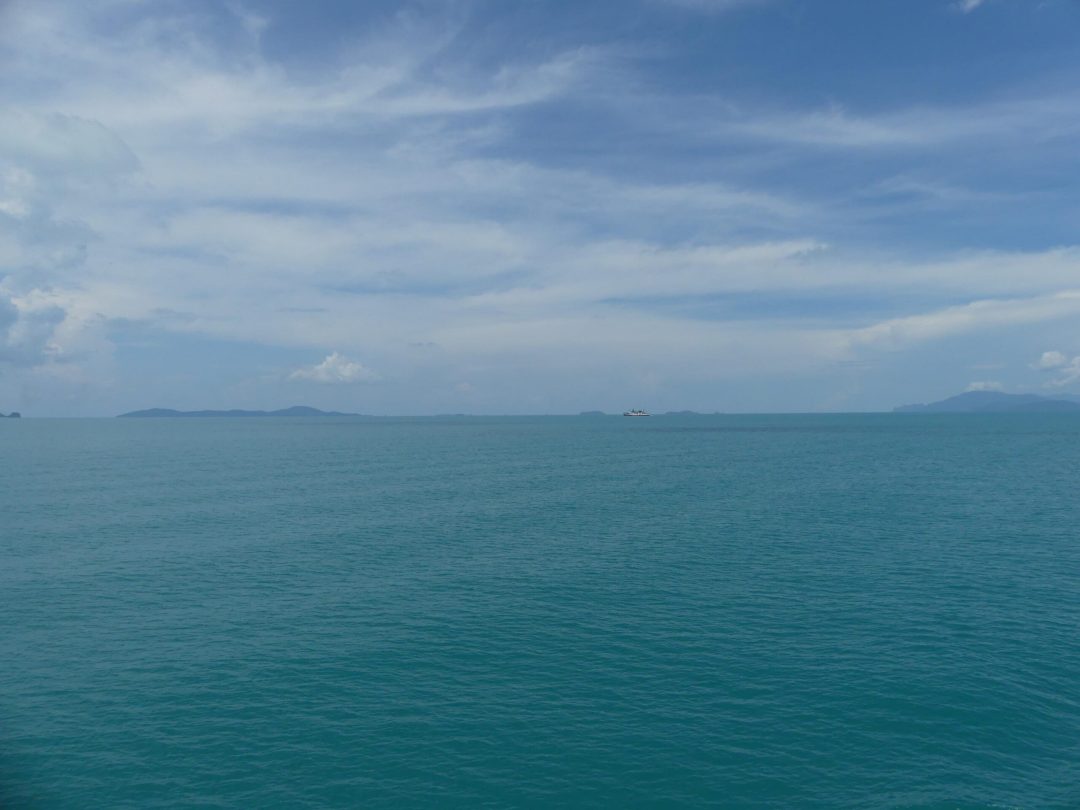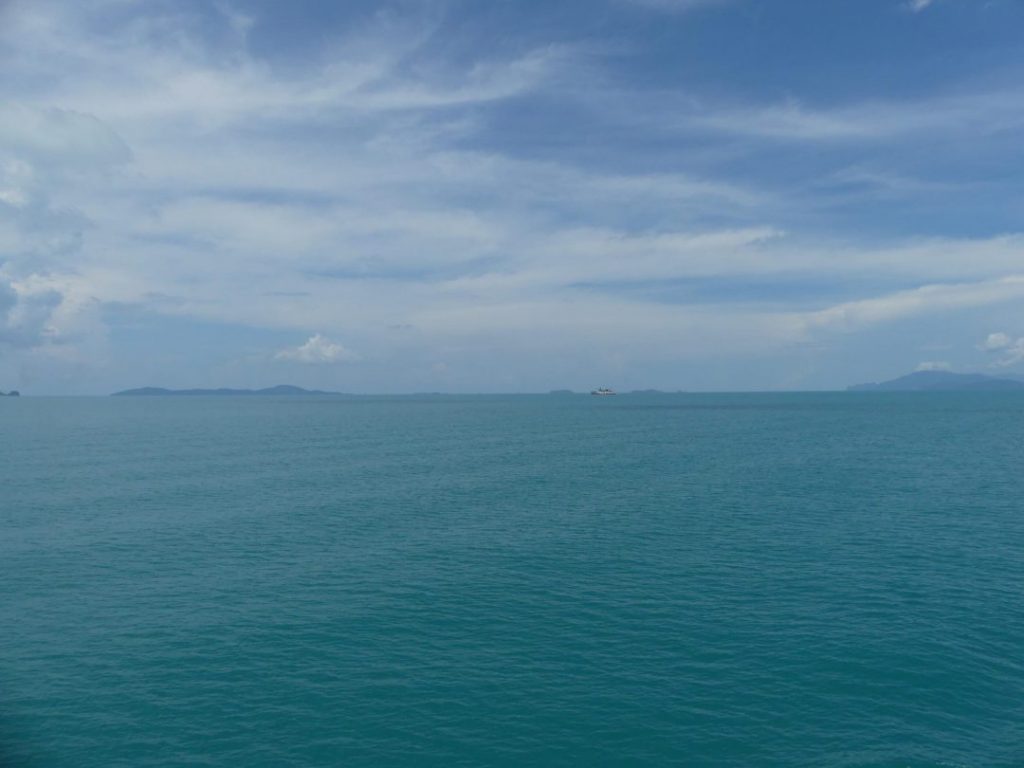 DAY 9: KOH PHANGAN
Rent a scooter and take the day to explore Koh Phangan. The island is quite large and there are plenty of things to see and do. If you're feeling up for it you could also take a snorkelling tour or try jet skiing.

Koh Phangan is the home of the famous full moon party. If you're on the island during this time it will be a lot more crowded than usual. Even on other days of the month Koh Phangan has great nightlife so don't miss out on a party on the beach.
DAY 10: KOH PHANGAN
Use this day in Koh Phangan to relax and enjoy yourself. Rent a kayak or paddle board or just go for a swim. If you're up for some adventure take a trip to one of the many waterfalls on the island.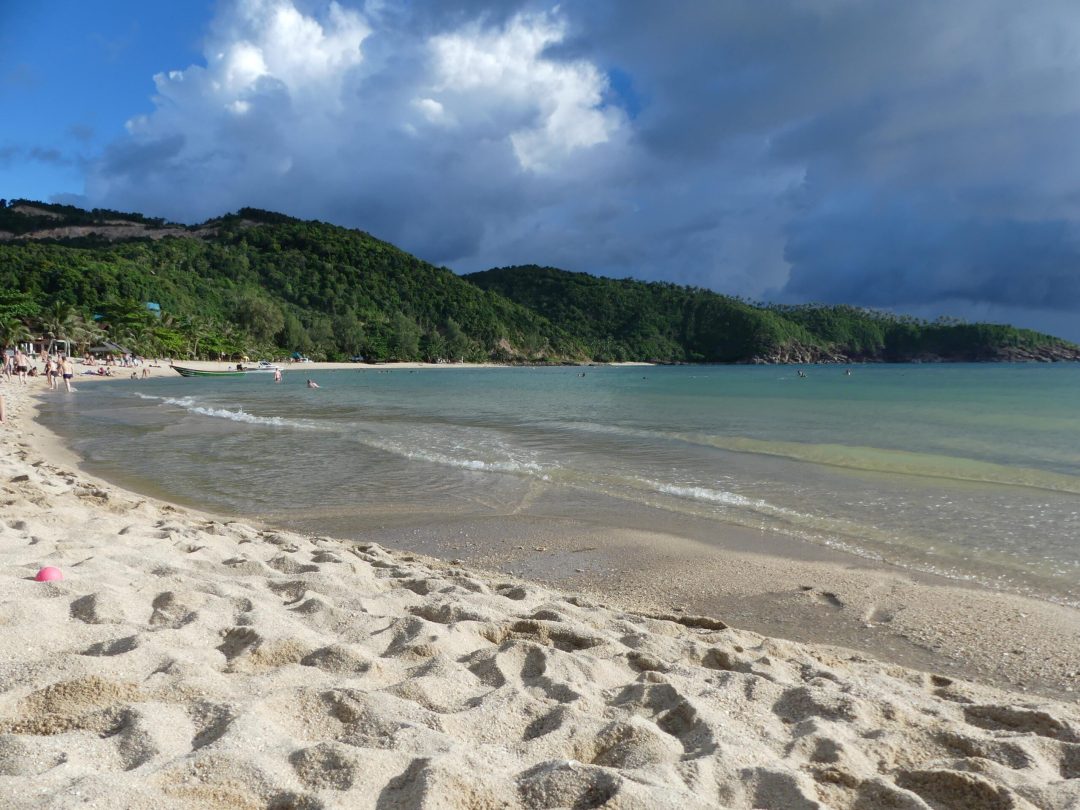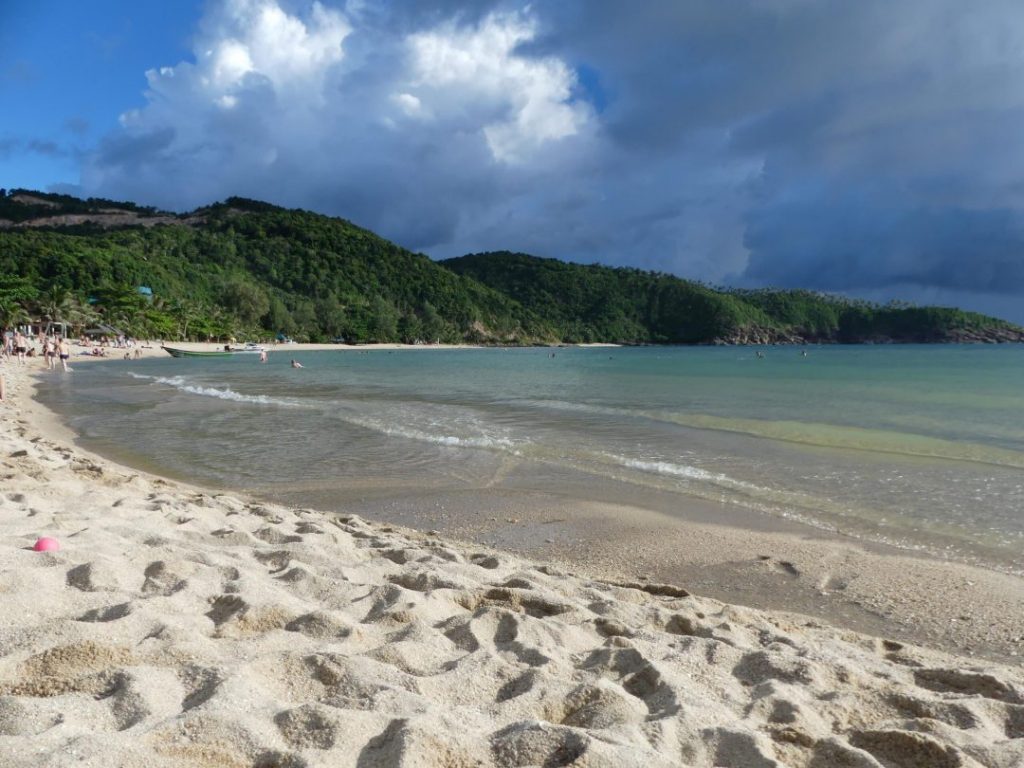 DAY 11: GO TO KOH TAO
The next morning you're taking a speed boat to Koh Tao. The island lies north of Koh Phangan and the ride won't take too long. This is the last island on your trip so take this day to enjoy the beach one last time.
DAY 12: KOH TAO
Today you should take a boat tour to Koh Nang Yuan. This tiny island next to Koh Tao is a favourite among tourists and the perfect photo location. Relax by the beach and go for a hike to the lookout point.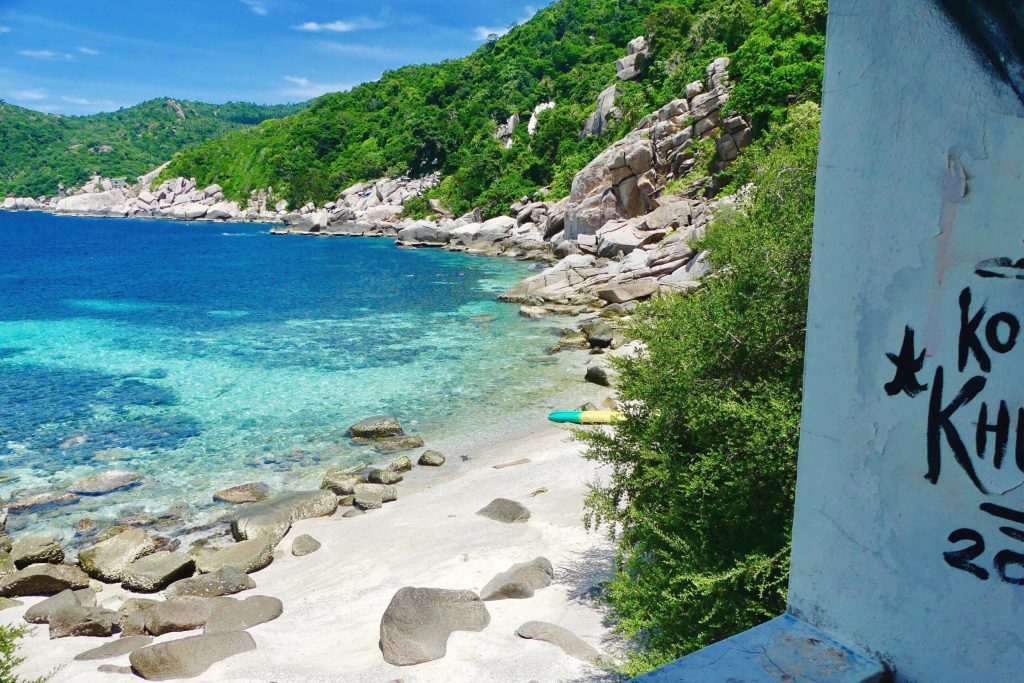 DAY 13: KOH TAO
On your last day of this Thailand island-hopping itinerary, you should explore Koh Tao and its hidden coves and beaches. Koh Tao is amazing for diving so if you have a certification you absolutely need to give it a go. In the evening have drinks close to the harbour and enjoy the sunset.
DAY 14: HEAD HOME
Make your way back to Surat Thani and take a flight to Bangkok. This concludes your island-hopping trip to Thailand. Which one was your favourite?
My most important travel tips and resources
Book your flights
Skyscanner is the best website for finding cheap flights since it works like a search engine so you can find the best deals across all airlines.

Book hotels and hostels
• Booking.com: Best world-wide
• Agoda: Best in South East Asia
• Hostelworld: Best for hostels

Book tours, transport and rental cars
•Viator: The best place to book tours, day trips and excursions for al budgets
•12Go: Great for ferries, trains, transfers and buses in South East Asia
•Discover Cars: Best deals for rental cars around the word

Get travel insurance
Every traveller needs travel insurance and I mean every single one. SafetyWing covers you in case of injury, illness or worse and they've got your back if your bag is stolen, flights are cancelled or in case of a natural disaster.

Pay abroad
Ask any traveller, Wise is the best choice when it comes to sending money abroad. They've always got the best exchange rates, lowest fees and their visa card is great for getting cash out or paying abroad.

Things every traveller needs:
➼ Osprey Farpoint 70 Backpack
Detachable daypack, ultra-light, durable and free repairs for life. There's a reason why so many backpackers have this bag.
➼ Packing Cubes
Packing cubes are a gamer changer, keeping your luggage organised and providing tons of extra space.
➼ Power bank
There is nothing worse than running out of battery on an overnight bus journey or a long flight. With a powerbank you can charge your eletronics on the go and make sure you're always connected.
➼ Micro-fibre towel
These lightweight towels are foldable, fast-drying and so useful when you're travelling.

➼ You can find 15 more things every traveller needs here. Some might be a bit controversial but I warned you!
Did I miss anything?
If you have any questions or feel like something is missing from this post please leave a comment below or contact me.