Thailand has an overwhelming number of beautiful islands. Both the Andaman Sea as well as the Gulf of Thailand are famous for their white sand beaches, crystal clear waters and laidback atmosphere.
But which islands are the best to visit in Thailand?
In an ideal world, you would be able to see them all of course. But usually, the time we have available tor travelling is limited so priorities need to be set. So where should you go if you only have a few weeks?
That's a hard question to answer.
People are looking for different things when they go on vacation. Backpackers in their twenties might enjoy other activities and atmospheres than a middle-aged couple or a family of four.
There is, unfortunately, no one-fits-all answer that is universally applicable to everyone. This is why it's so difficult to read travel guides or follow other people's advice. Experiences are subjective so what one person enjoys might be another's worst nightmare.
I've included five islands in this list, all very different but still with similarities. Each one has different strengths and weaknesses. I personally think they're all worth a visit but you will have to decide for yourself which one is your favourite.
Need more travel inspiration? Check out this post for more beautiful places in Thailand.
This post may contain affiliate links, which means we'll receive a commission if you purchase through our links, at no extra cost to you. This helps us keep Guide your Travel free and provide high-quality content for you. Please read the full disclaimer for more information.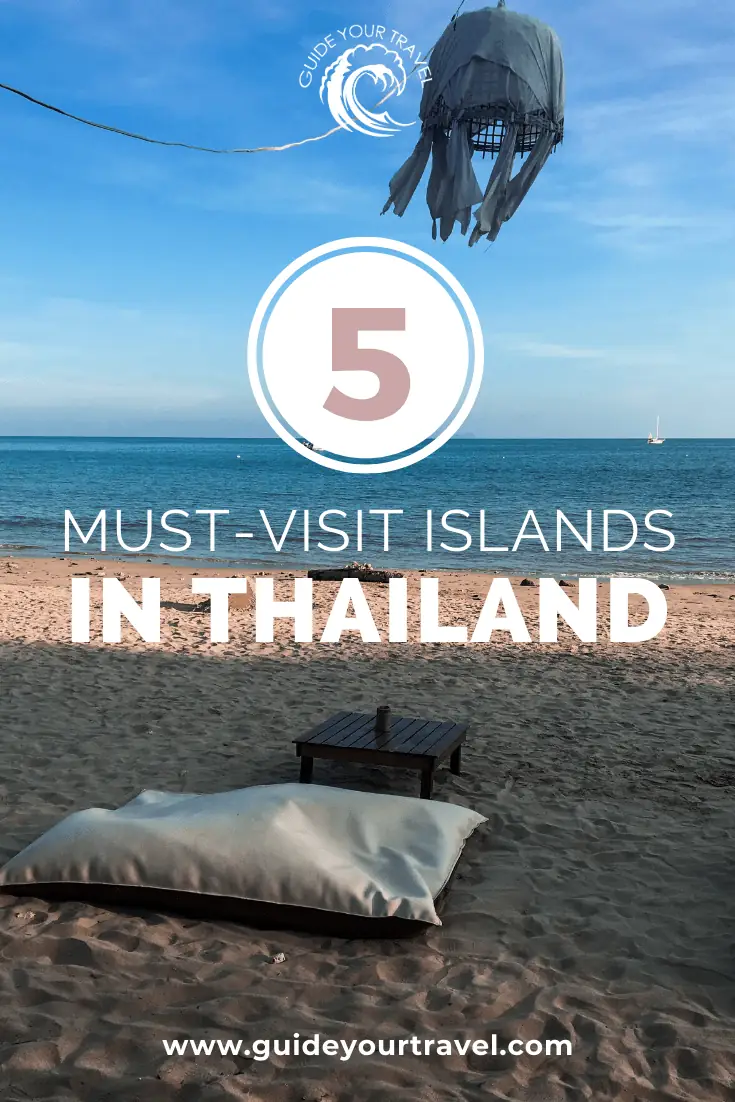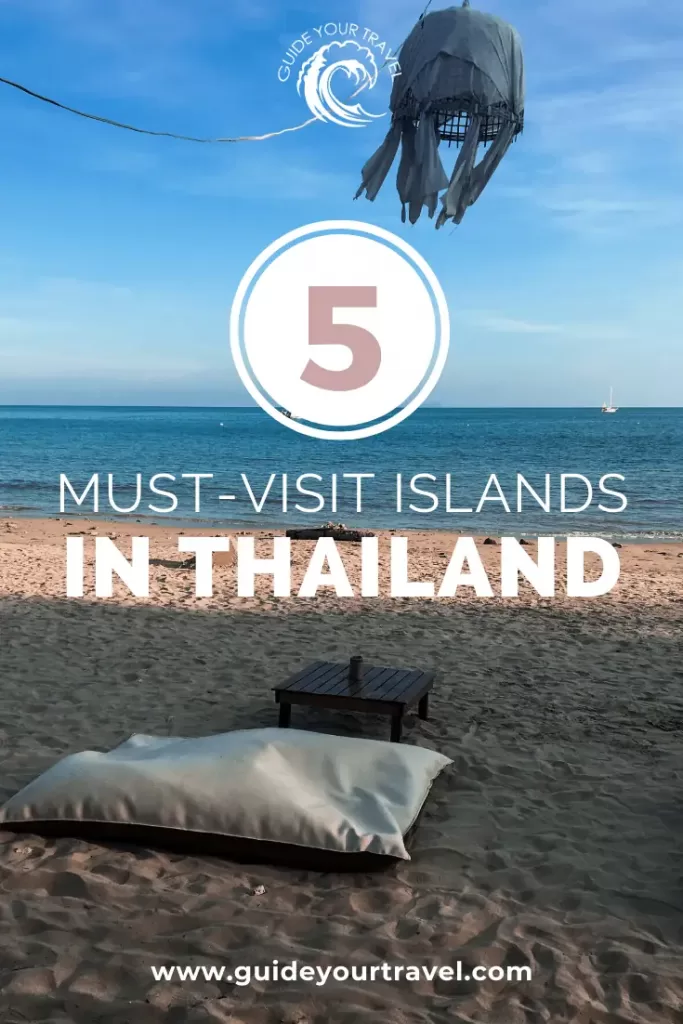 1. KOH LANTA – THE LAID-BACK ISLAND
Everything in Koh Lanta seems to move a little slower than the rest of the world. This island is so incredibly chill that time just stands still.
Koh Lanta is located very close to the west shore of Thailand. It consists of Koh Lanta Noi and Koh Lanta Yai, the latter being the more popular vacation spot. In 2015 a bridge between the two islands was built, though few tourists venture over to Koh Lanta Noi.
The island is long and narrow with a mangrove side that faces the land and the beachy shore that faces the Andaman Sea. The sea is wavy but you can still swim. The water is clear and beautiful although there can be a lot of jellyfish during the shoulder season.
Due to its elongated shape, Koh Lanta doesn't really have a main town or city centre. There is Old Town, which you can visit but I would not recommend staying there to get the best beach experience. Walking on the beach is incredibly beautiful especially in the evening. You can stop at one of the many hotel bars or massage places and just relax.
Don't expect too much nightlife though. This island is definitely sleepy and calm, no wild parties or alcohol escapades here. It's not one of the best islands in Thailand for going out.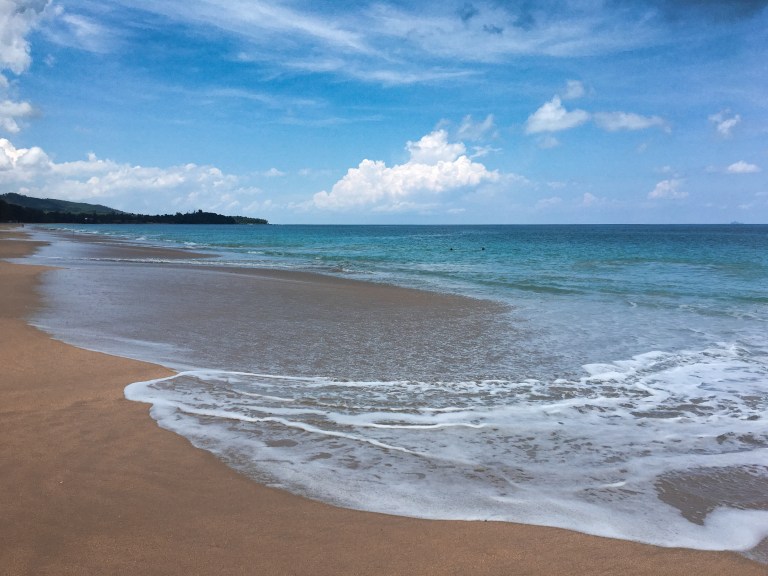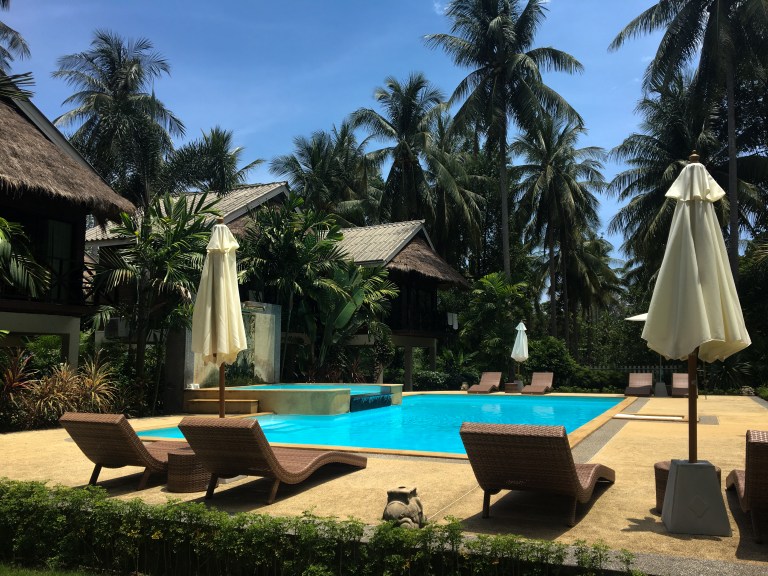 ATTRACTIONS IN KOH LANTA
The attractions on Koh Lanta itself are fairly average. The beach is gorgeous but there are few other really interesting things to be found here. You can visit some caves or the mangroves but that's about it.
The real attractions lie a boat ride away in the open ocean. You can visit Koh Rok to see monitor lizards and snorkel amongst some of Thailand's most beautiful corals and fish. A day trip with a boat will cost you around 50 € and it's well worth the money.
Other than day tours this island is truly made for relaxing. Spend your days by the pool or at the beach drinking cocktails and getting massages. If you're feeling adventurous you can rent a scooter and explore.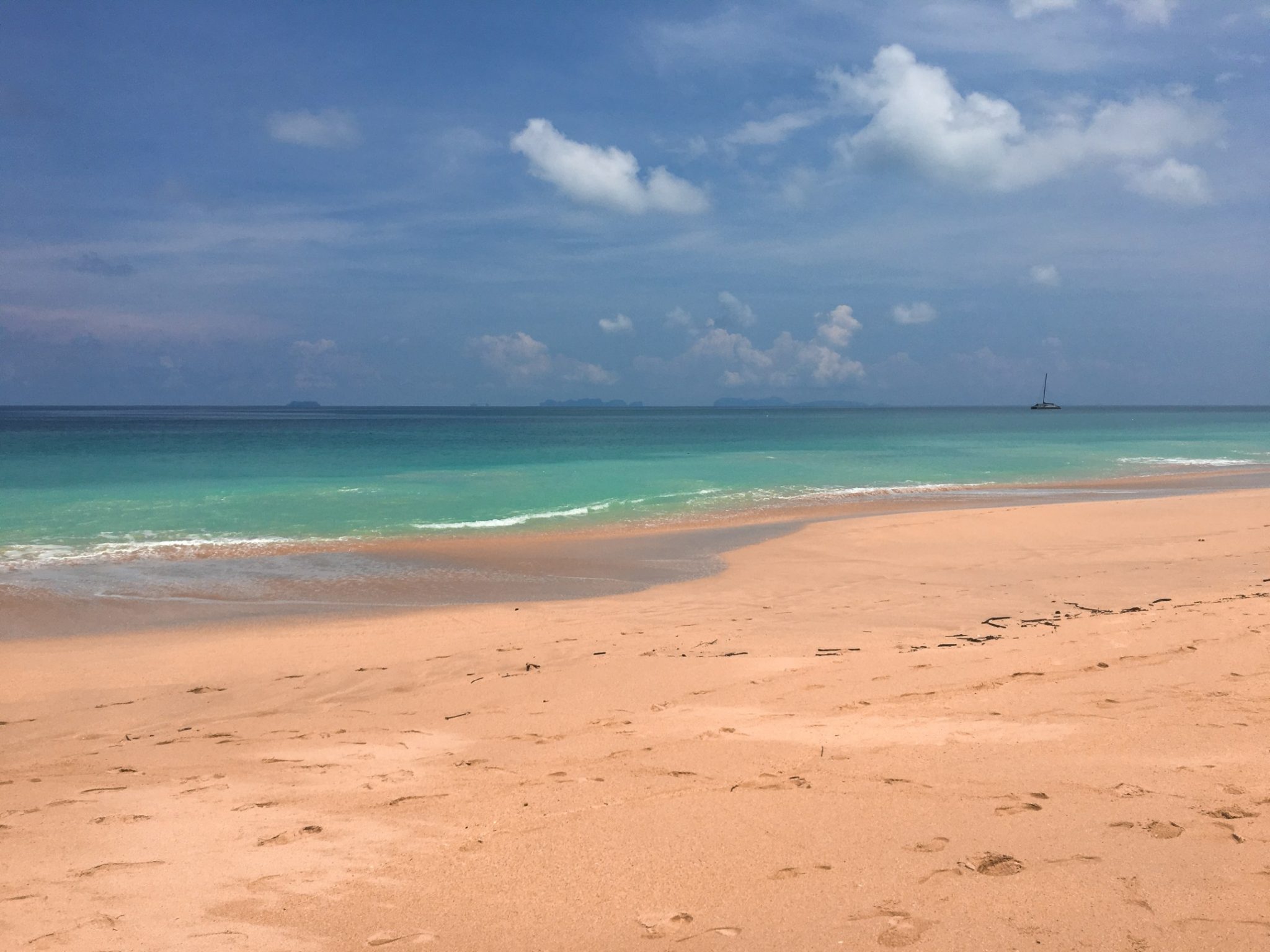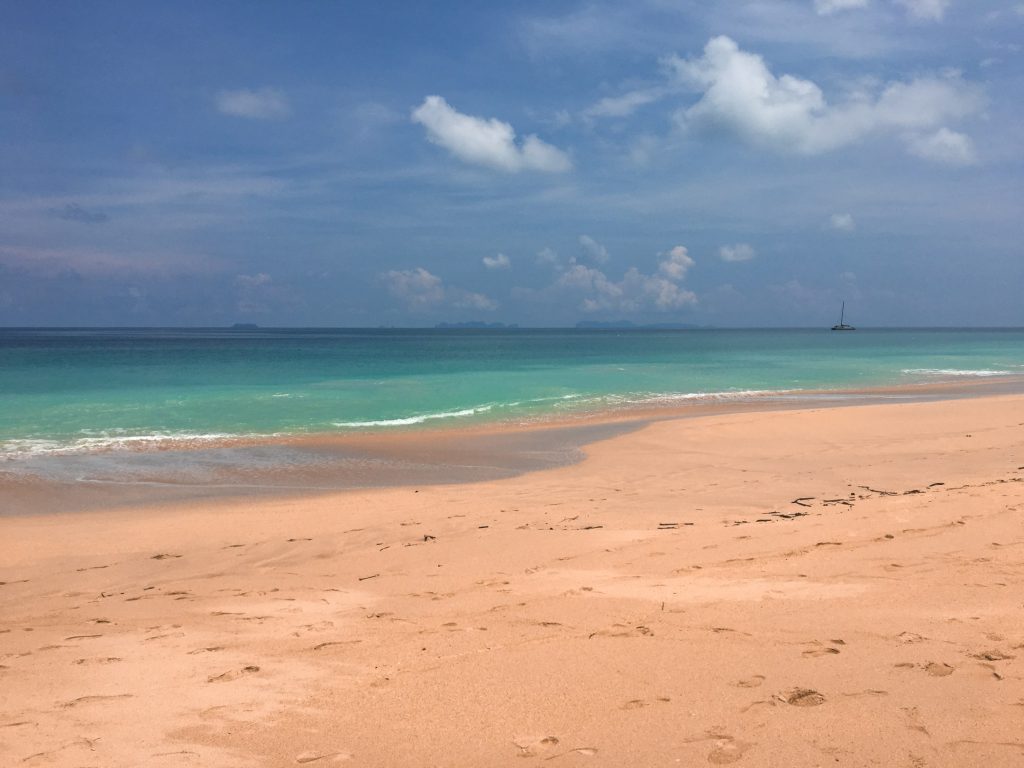 WHERE TO STAY
In my opinion, Koh Lanta is one of the best islands in Thailand to splurge on your accommodation. There is an amazing selection of beautiful resorts that are quite affordable. You'll most likely be spending some time in your hotel and want to enjoy one with a nice pool and beach access. Definitely get breakfast included in the room price as there aren't a lot of options around.
It does not really matter where exactly you are staying as long as it's along the main beach (west coast) and not the mangrove side. Hotels, restaurants and bars are just strewn along the edge of the shore in a long line.
Bakantiang beach has a few bars clustered together so this is definitely a great place to stay as well. Since you will have to take a tuk-tuk or taxi anyway wherever you go the exact location does not really matter.
Top tip: Always compare prices for hotels. We at Guide your Travel prefer Booking.com, Agoda or Hostelworld for finding the best deals.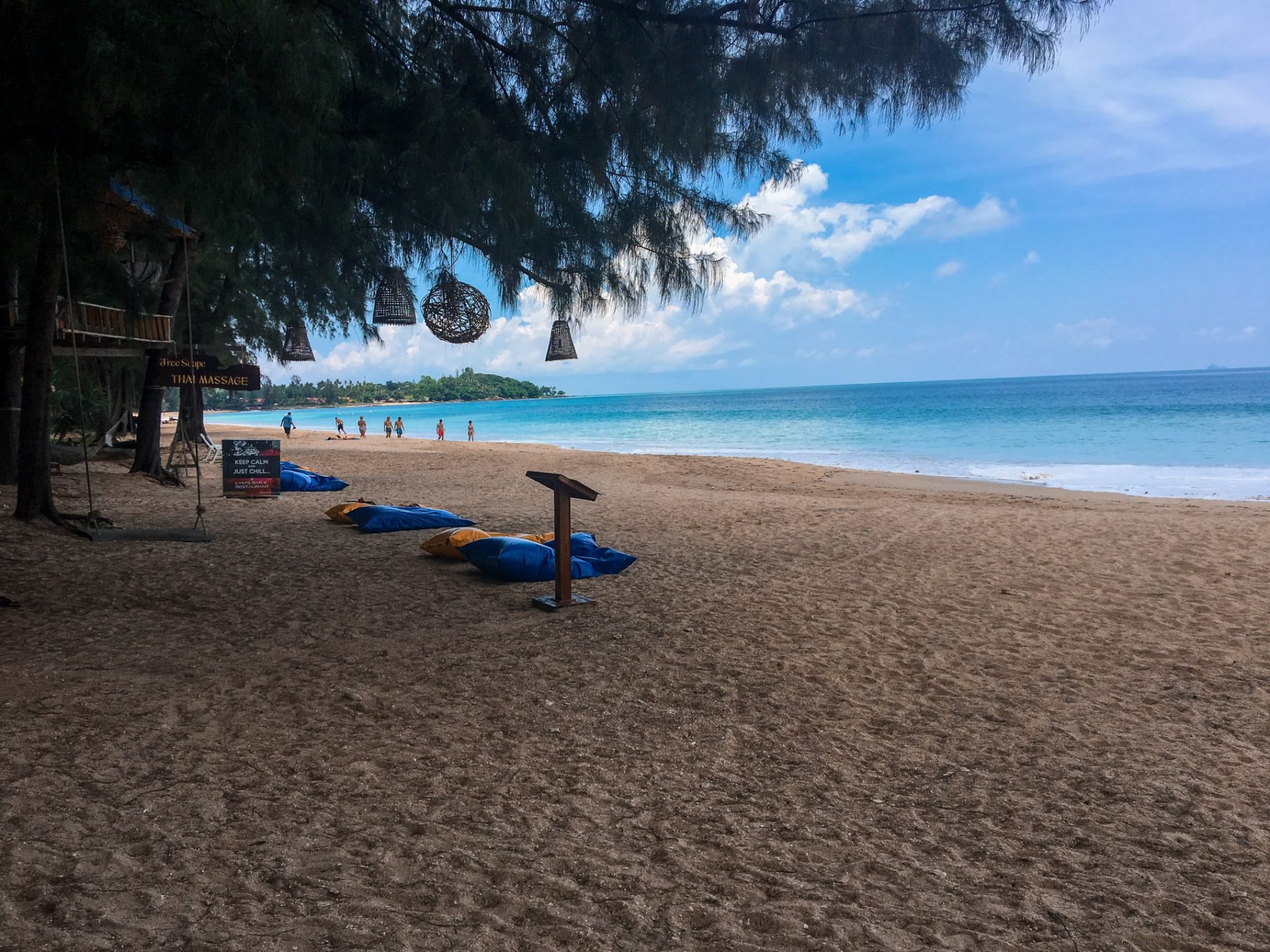 WHO SHOULD GO
Go to Koh Lanta if you want to relax. If you're looking for full moon parties and nightlife this is not the place for you.
I would recommend Koh Lanta to families with children or people in need of a vacation to relax from their busy lives. It's also great for backpackers who are travelling for a longer time and want to take a break from the stress of big cities and constantly changing location.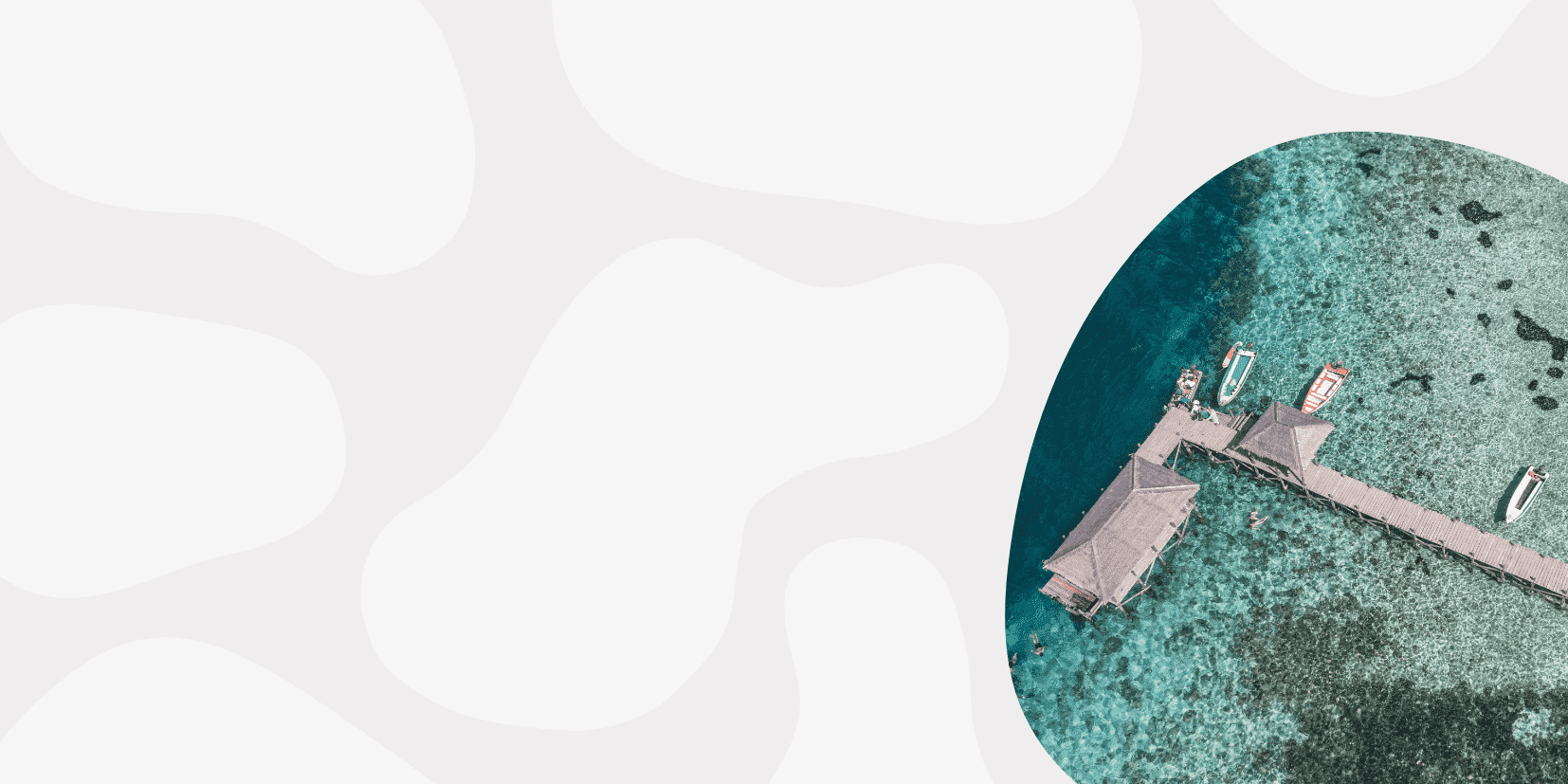 Let me save you time and effort when you're travel planning!

➼ Best travel insurance? SafetyWing
➼ Best place to find cheap flights? Skyscanner
➼ Best bank & credit card for travellers? Wise
➼ Best travel backpack? Osprey Farpoint 70
HOW LONG SHOULD YOU STAY
I would say you should stay in Koh Lanta for around a week depending on how much relaxing you want to do.
If you're only interested in the island day trips two days will be enough to do that and then move on. If you want beach massages and cocktails you can definitely spend a week in Koh Lanta without getting bored.
RATINGS
Beauty 3/5.
The beaches are beautiful but not the best out of all the islands in Thailand. The smaller, uninhabited islands are definitely worth a 4 or 5 though.
Nightlife 2/5
You will only find quiet bars in Koh Lanta
Activities 2/5
Besides the island trips, there is not a whole lot to do.
Relax factor 5/5
I don't have to say it again. Koh Lanta is one of the best islands in Thailand to chill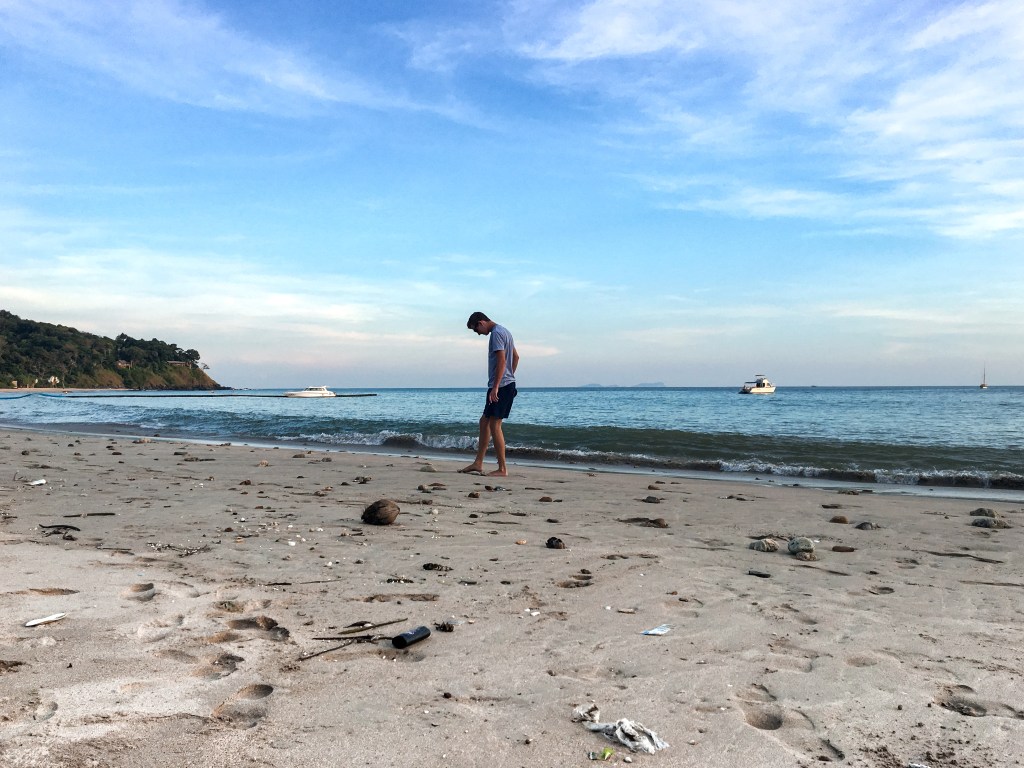 2. RAILAY BEACH – SECLUDED AND BEAUTIFUL
Yes I know, I'm aware that Railay Beach is in fact not an island. But it might as well be. There's a reason it's on this list of best islands in Thailand.
Hear me out.
Railay Beach is located close to Krabi in the south of Thailand. It is a tiny town (or more collection of hotels) that is cut-off from civilization by large overgrown limestone mountains. It's only reachable by boat.
Now tell me that doesn't sound like an island?
It's located on the west side of the Thai peninsula and may just be the most extraordinary of all five islands. Railay Beach is tiny. And when I say tiny I mean tiny. There are around 25 hotels and 35 bars and restaurants as well as two small supermarkets.
The feeling here is secluded and romantic. It's a popular spot for honeymooners and travellers looking for peace and quiet. Don't confuse the atmosphere at Railay Beach with Koh Lanta though. While Koh Lanta has the relaxed beach lifestyle, Railay is far more exclusive and offers a lot more attractions and activities.
Luxury hotels have populated this tiny spot for a reason. The scenery is breathtaking and stunningly beautiful. Of course, this is reflected in the slightly elevated prices.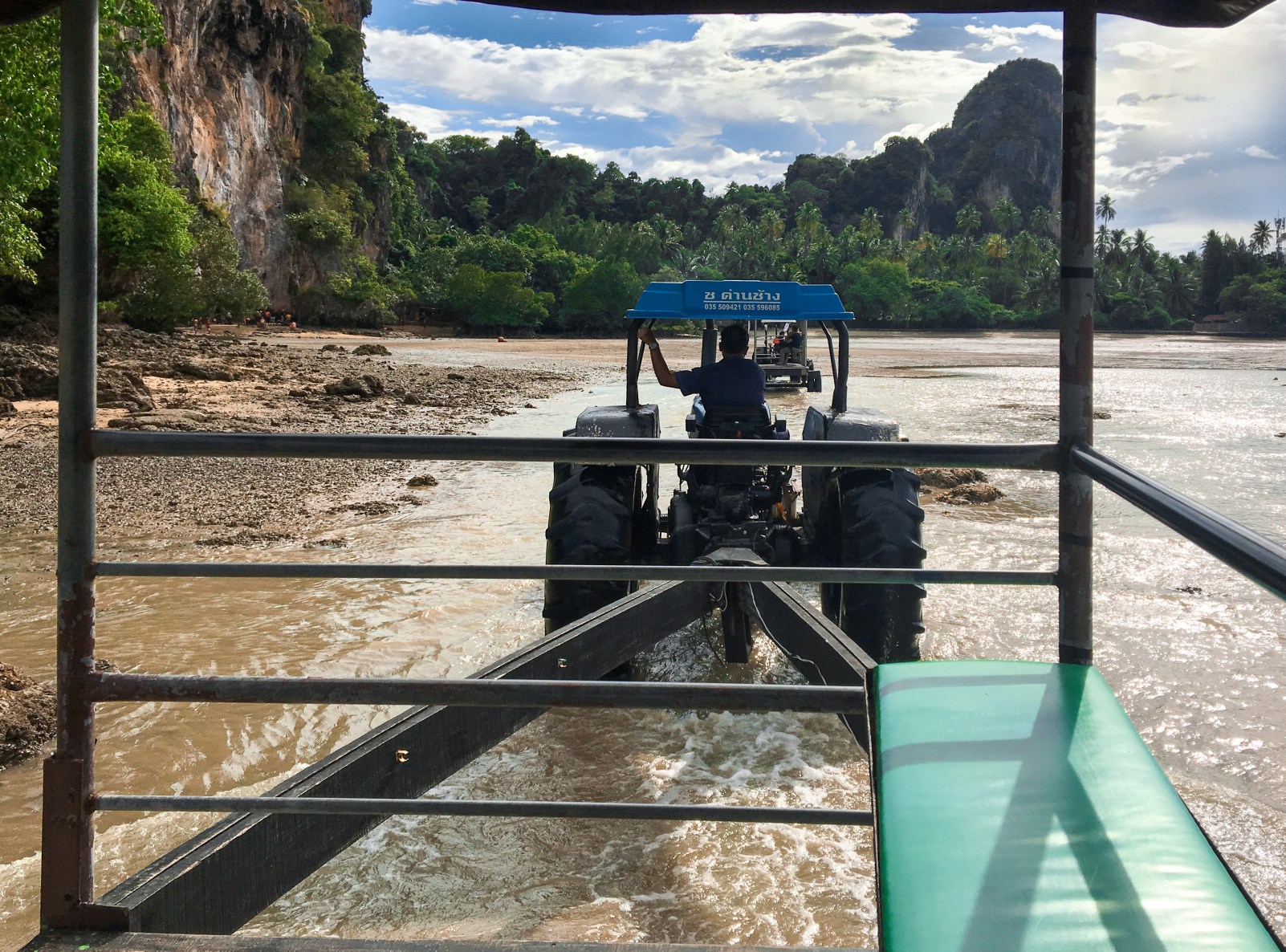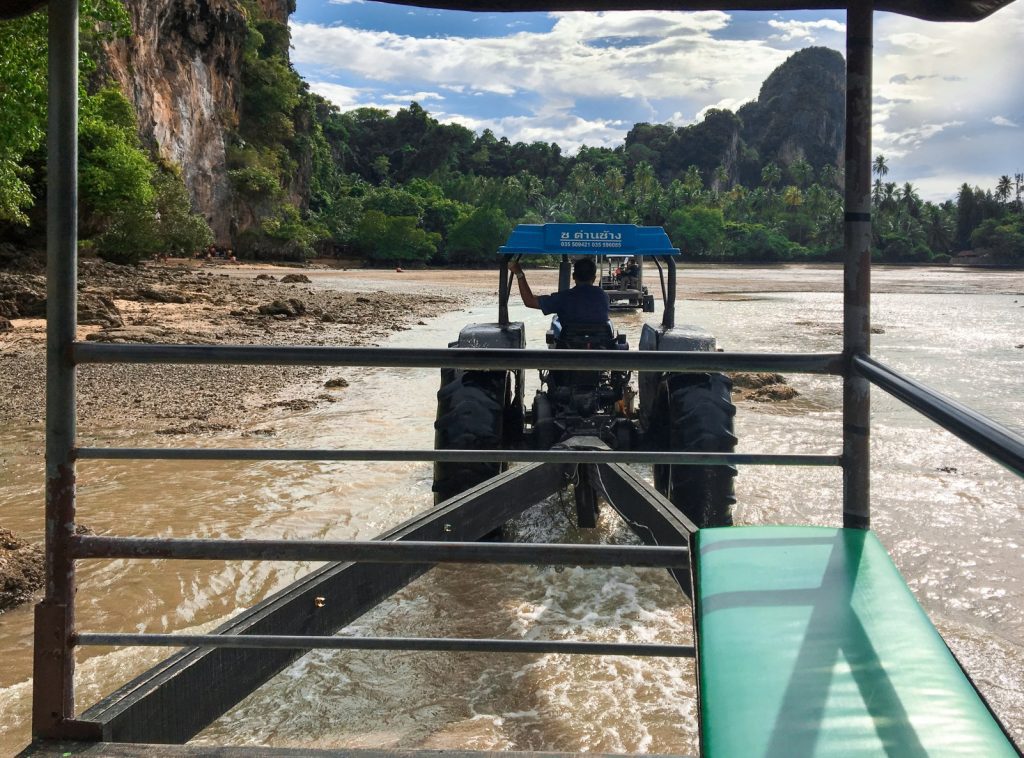 ACTIVITIES
For its small size, Railay actually gives you a wide range of things to do. It's one of the best islands in Thailand for rock climbing for beginners and pros alike.
There are also multiple caves you can visit, some open to the ocean. This is an easy daytime activity since it's not necessary to book a tour and you can just go there yourself.
Since Railay Beach is so incredibly small the walking distances are minimal. There are no cars or motorbikes and there is really no need for them. The only motor vehicles are tractors with trailer attachments behind them which take tourists from their boats across the marshy beach to the shore.
You can also walk over to Phra Nang Beach, one of the most famous beaches in all of Thailand. It's stunningly beautiful with crystal clear waters and next to no waves.
There are day trips available to see bioluminescent plankton and visit the gorgeous islands in the surrounding areas. You can see the famous James Bond island as well as Poda and Chicken Island. The area is ideal for snorkelling and the beaches are insanely beautiful.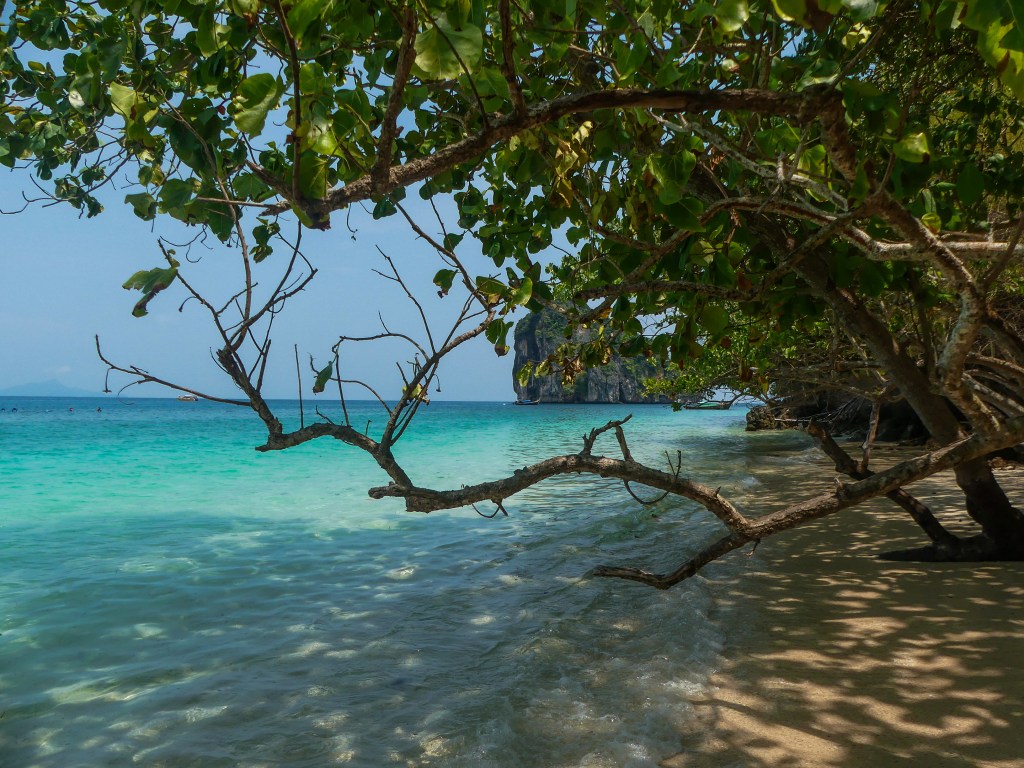 WHERE TO STAY
Railay Beach has three sides. Phra Nang Beach is by far the most beautiful but there is only one hotel located here. It is quite expensive but very exclusive.
Then there is the west beach which is also quite beautiful but this is where the speedboats dock so it can get busy.
The side that faces the mangroves has slightly cheaper but still great hotels. The view of the limestone mountains is stunning here. The walk over to the beach is less than five minutes so it does not really matter if you stay here or the other side. Plus there are some nice restaurants and bars along the pier which gets flooded as the tide comes in.
Staying on this side is definitely not a disadvantage and you should consider it if you find a good offer.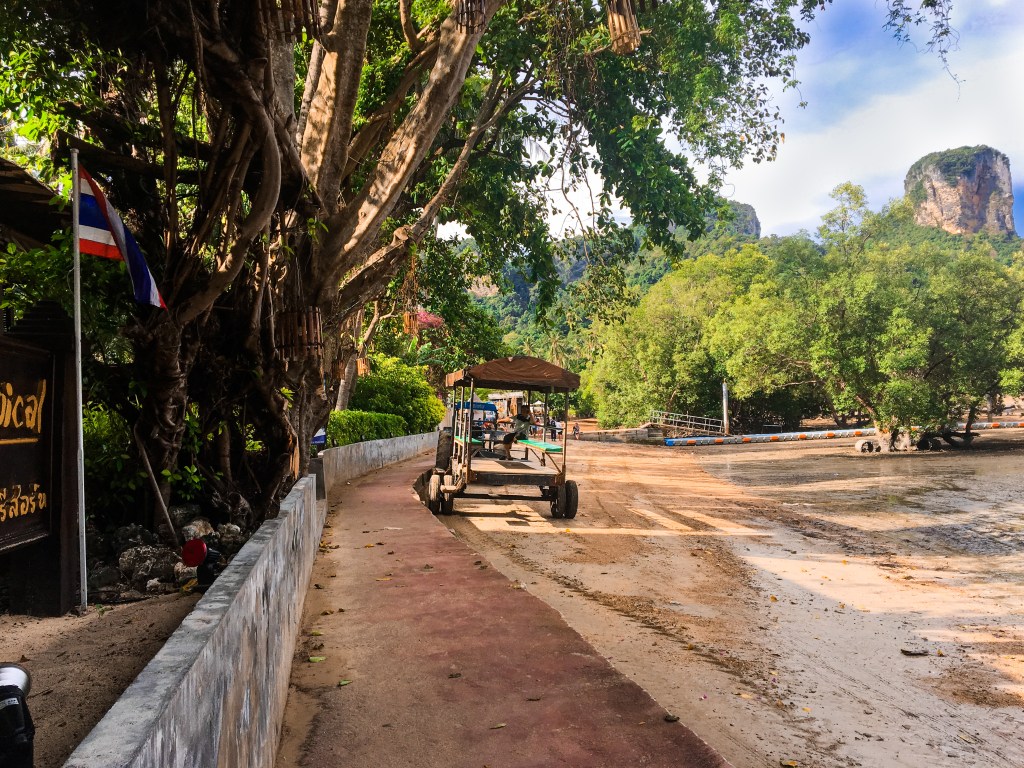 WHO SHOULD GO?
Railay can be a good destination for anyone. It's definitely quiet but there is a lot to do. It's great for honeymooners, couples or backpackers wanting the experience the beauty of this area.
No wild parties or fire shows here though so keep in mind that past 10:00 PM there is not much going on.


HOW LONG SHOULD YOU STAY?
Railay has a lot to offer so I would say 3 – 4 days is a good place to start. I would say a week maximum though after which you might be feeling a bit constrained by the small size of this town.
RATINGS
Beauty 4/5
The limestone cliffs and pristine beaches are gorgeous
Nightlife 1/5
Similar to Koh Lanta there is not a lot going on here
Activities 4/5
Rock climbing, boat tours, caves, Railay gives you plenty of options
Relax factor 4/5
The area is quiet but it can get pretty cramped with day-trip tourists
3. KOH PHI PHI – THE ISLAND THAT HAS IT ALL
Koh Phi Phi is located about 50 kilometres west of Phuket in the middle of the Andaman Sea. It consists of two islands: Koh Phi Phi Don and Koh Phi Phi Le.
Koh Phi Phi Leh is uninhabited and a nature reserve. As of 2018, parts of it are permanently closed to the public as an effort to protect its wildlife and nature.
Koh Phi Phi Don is a popular destination for tourists, especially those spending their time in Phuket and wanting to take a trip somewhere else for a few days. The island manages to combine nightlife, beautiful scenery and relaxing all in one. In my opinion, it's the most versatile Thai island and it may or may not secretly be my favourite.
Planing a trip to Phuket and no idea where to start? This complete guide to Phuket will help!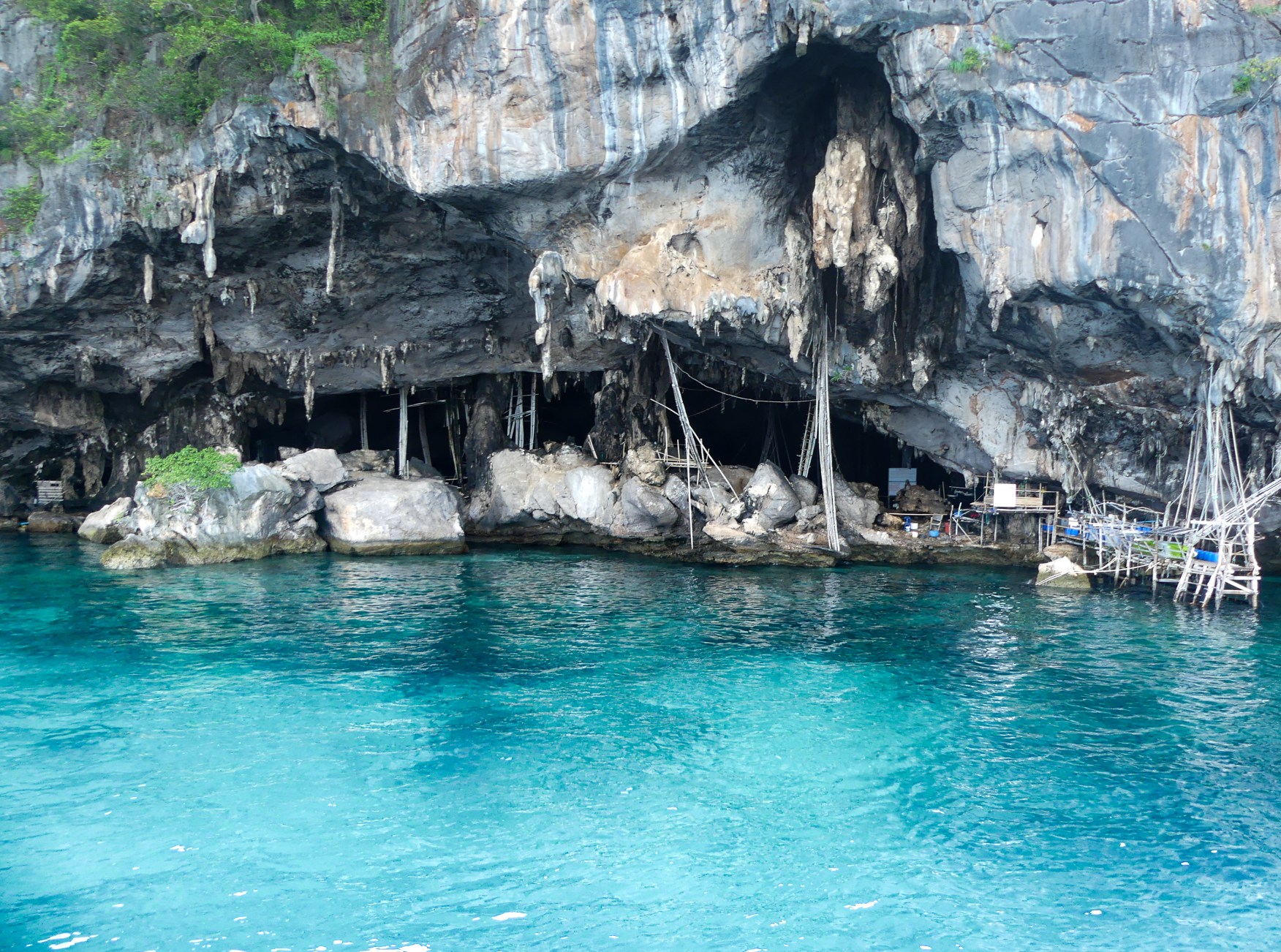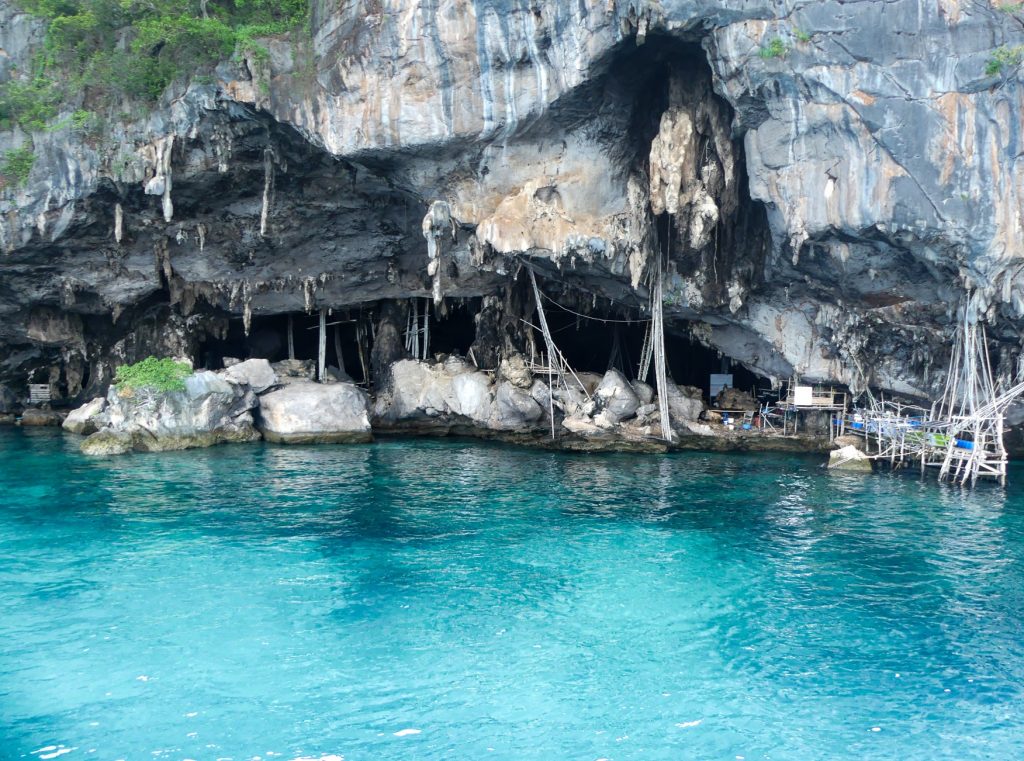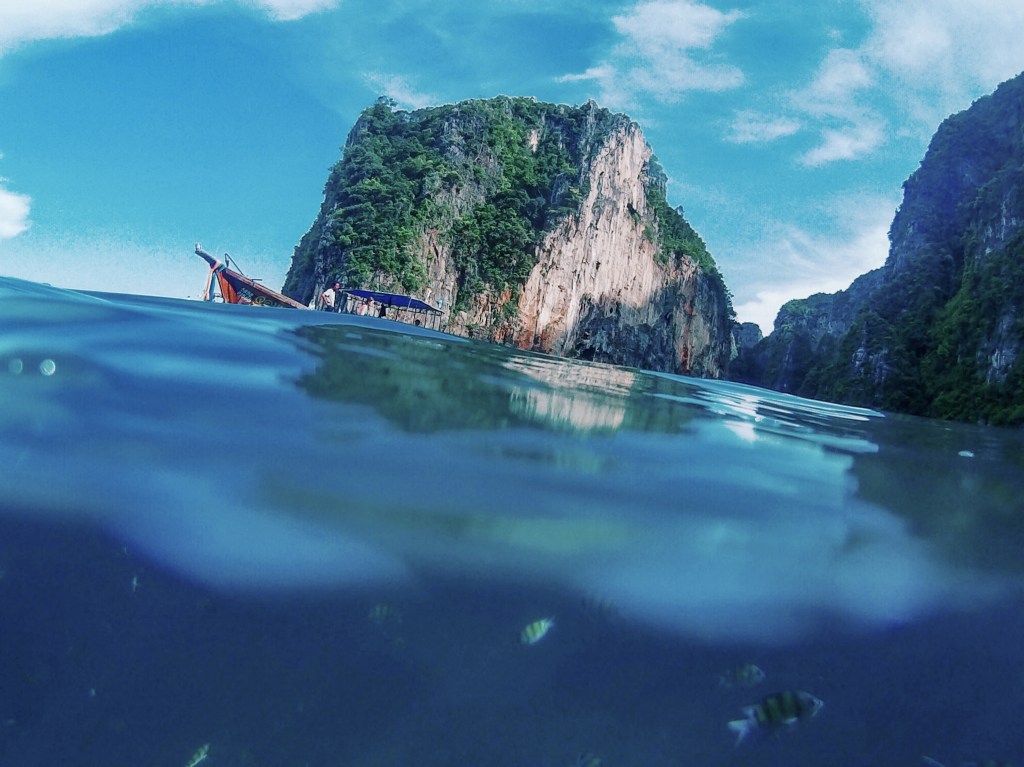 ACTIVITIES
Koh Phi Phi Leh is famous for being the filming location of Leonardo DiCaprio's film "The Beach". It can be reached via one of the many tour boats, although you cannot go onto the island.
Day-trips take you not only to The Beach but also Pileh Lagoon, the Viking Cave and Monkey Beach. The water here is some of the clearest I've seen in Southeast Asia and it's fantastic for snorkelling.
The lagoon alone is worth going. Many tour companies take larger ships around the island which serve alcohol with an all-inclusive or pay-as-you-go bar.
The boats have large decks and let you enjoy the scenery while drinking cold beer. It's a must-do in my opinion. We had very good experiences with the Pirate Boat Tour, check out their website for details here.
In addition to that Phi Phi has bioluminescent plankton which you can see by booking a night boat ride. There's also a lookout point and a great beach on the main island, right next to the town. The water here is very shallow so you can walk out quite far. Kayaks and standup paddles boats are available for rent.
The nightlife on Koh Phi Phi is quite impressive for such a small island. There is a good selection of bars offering cheap drinks and music all night long. There are also Muay Thai fights you can watch and even participate in if you like. In my opinion, Koh Phi Phi is one of the best islands in Thailand for going out and partying.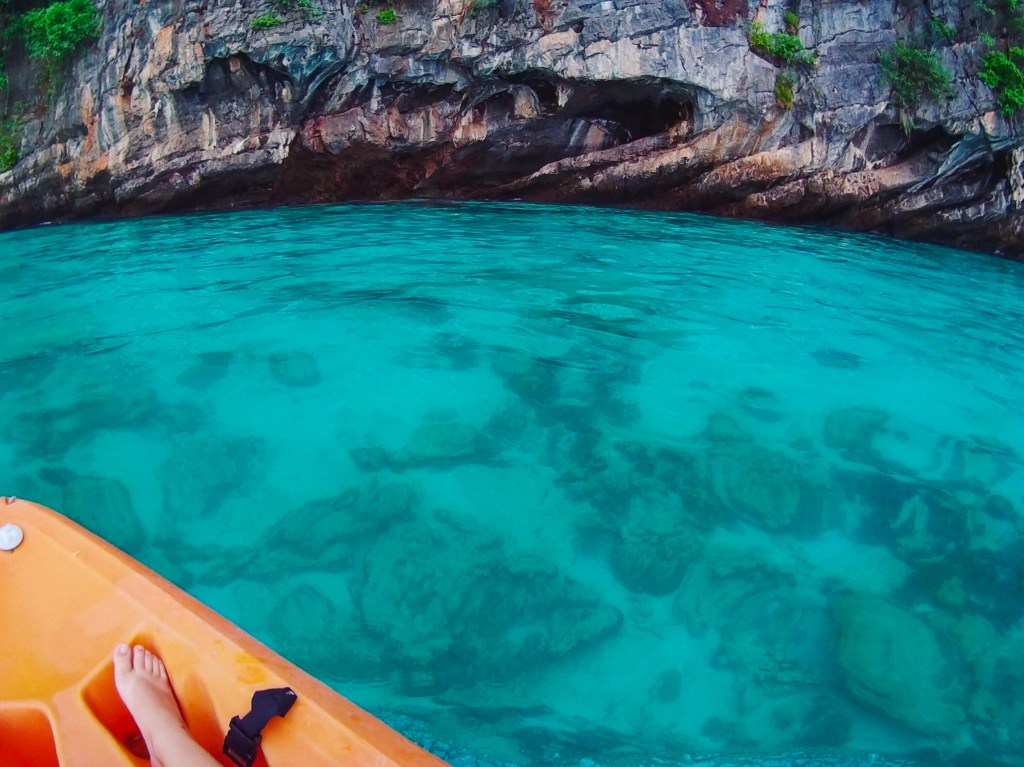 WHERE TO STAY
Koh Phi Phi Don has two main towns, Laem Thong and the actual Phi Phi town. I would recommend you stay in Phi Phi which is close to the harbour. This is the main nightlife area with lots of restaurants and bars. This is also where the main beach is.
If you stay in the Laem Thong area further up north it will be a very quiet experience. There are mostly large resorts here and it takes a while to reach town. If you want to spend your time in an all-inclusive resort you can stay up here but I think you will get a better experience by being closer to town.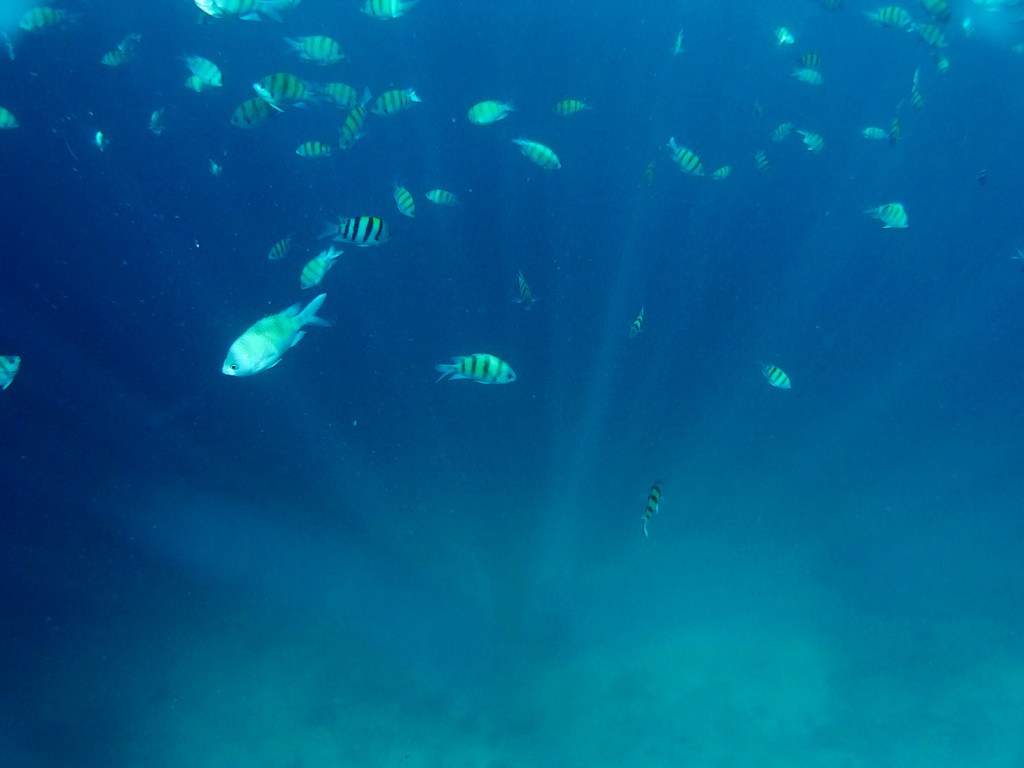 WHO SHOULD GO
Koh Phi Phi has something for everyone. I cannot really think of someone I wouldn't recommend it to. However, the bars do get quite loud during the evening and there are people drinking and partying all night.
If you want to relax and chill other islands in Thailand might be better for you. However, Phi Phi's north side gives you that option as well. But you will have to stay in a resort which is a very different experience than you might have in Koh Lanta for example.
Go to Phi Phi if you want to see how beautiful Thailand is and also want some action.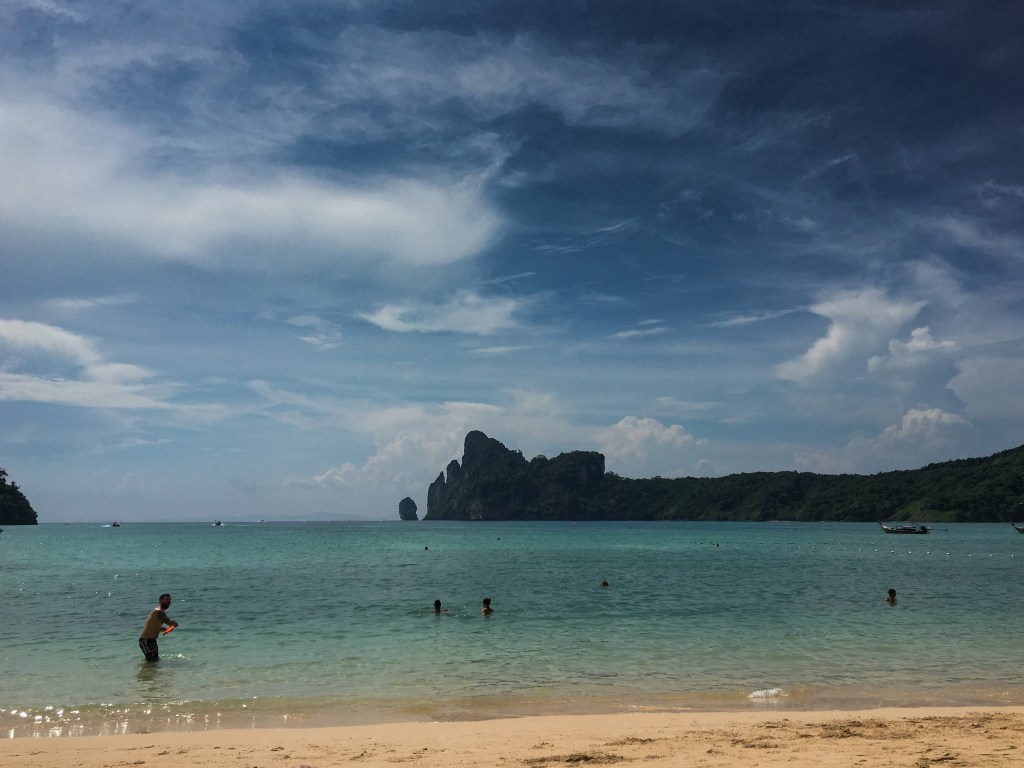 HOW LONG SHOULD YOU STAY?
I would recommend staying in Phi Phi for about a week if you want to party, four days should be enough if you don't.
Top tip: Always compare prices for hotels. We at Guide your Travel prefer Booking.com, Agoda or Hostelworld for finding the best deals.
RATINGS:
Beauty 5/5
Koh Phi Phi Leh's beauty is unbeatable in my opinion
Nightlife 4/5
The selection of bars is good and the alcohol is cheap. What more could you want.? Going on a party boat is a must
Activities 4/5
There is plenty to do in Koh Phi Phi, the selection of trips and tours is large
Relax factor 3/5
The main town may not be the best place to relax but the resorts in the north certainly are.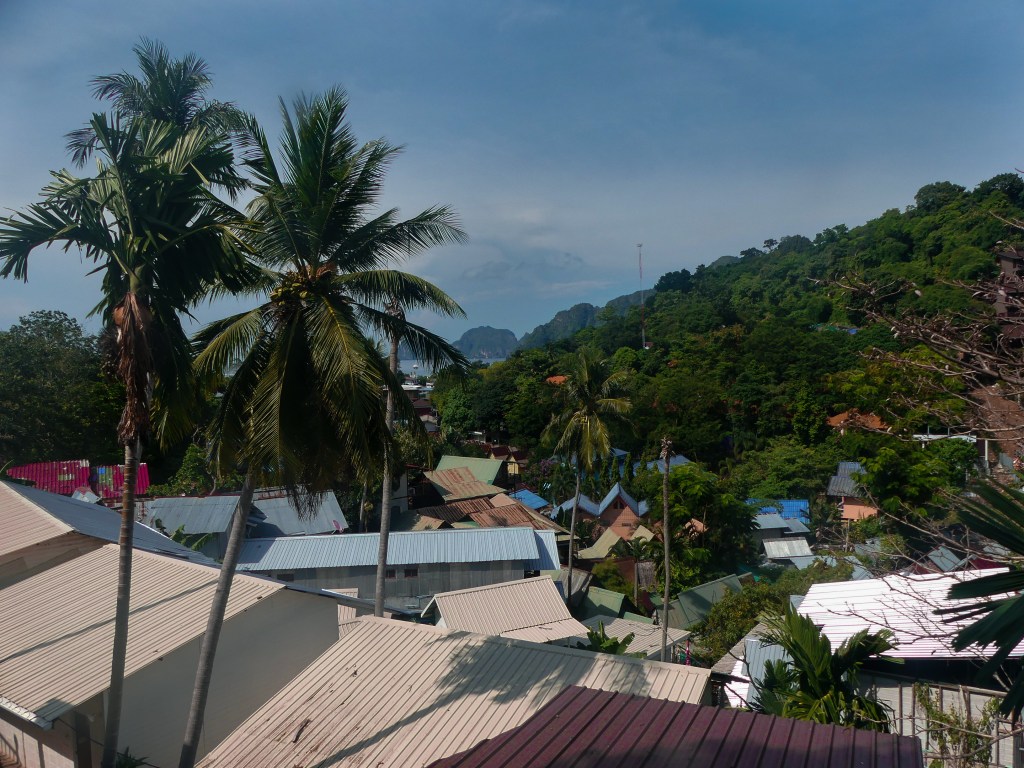 4. KOH PHANGAN – MORE THAN JUST FULL MOON PARTIES
Koh Phangan is located just off the east coast of Thailand. It is the largest of the islands on this list and also the most densely populated. Its two immediate neighbours are Koh Tao and Koh Samui.
Koh Phangan is notoriously famous for being the origin of the wild full moon party that has gained popularity all over South East Asia. It is held once a month on the night of the full moon. Check a moon calendar online to find out when exactly the next party is on.
The location of this party is Haad Rin Beach which is also where the main backpacker area of the island, as well as a large number of hotels, are. The other larger village in Koh Phangan is Thong Sala which is right next to the port where the ferries arrive.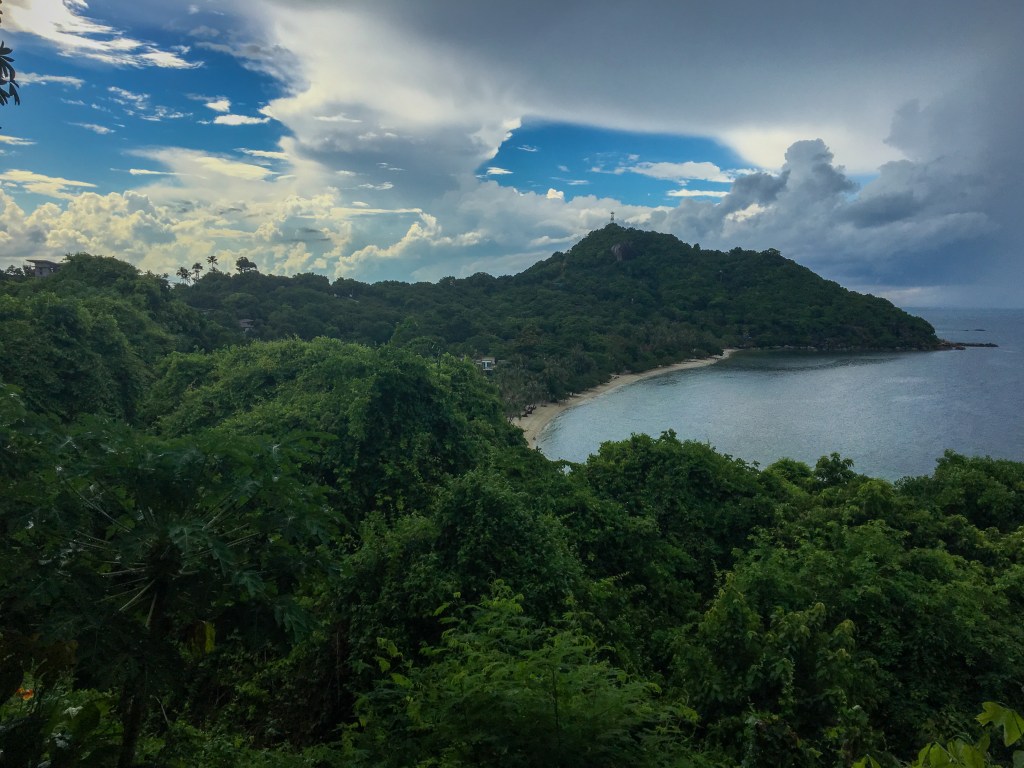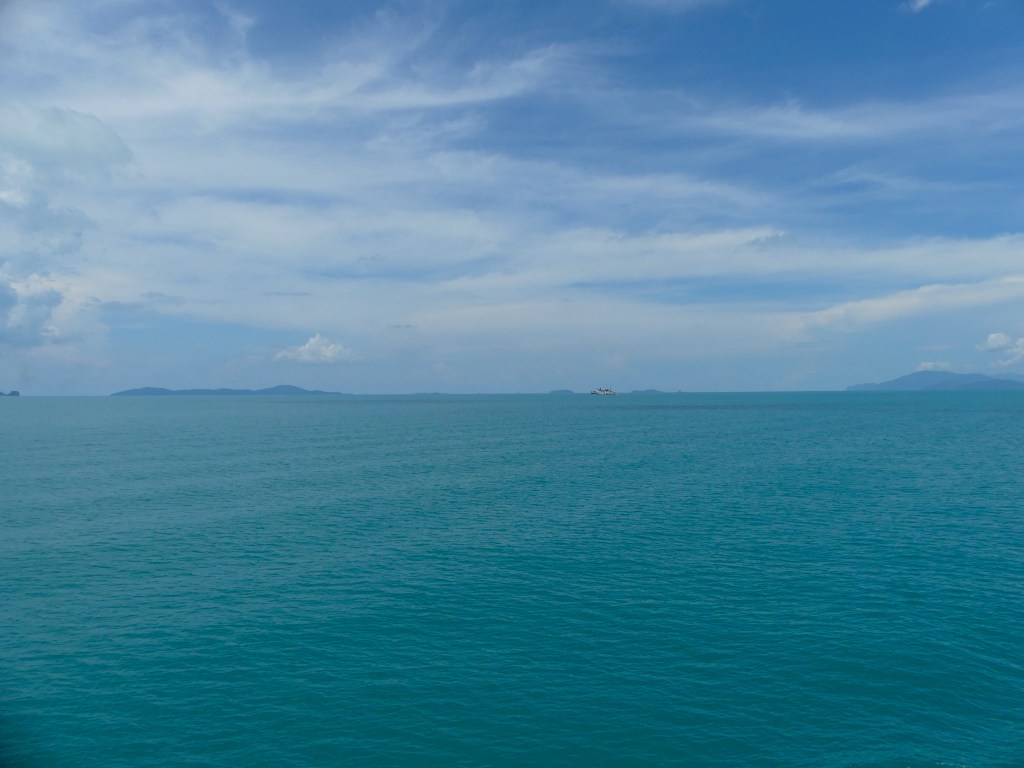 ACTIVITIES
Koh Phangan is a party island not just during the time of the full moon party. Although this spectacle only takes place once a month there are other similar parties almost every week. There is the now almost equally popular half-moon party, waterfall party and many others.
The full moon is definitely the largest and craziest one but you should also try out some of the others if your schedule doesn't line up with a full moon.
Although Koh Phangan is great for alcohol and staying out all night it does have more to offer than cocktails served in buckets. The island is large and like any of the others on this list, you'll find a good selection of boat trips available.
The Angthong National Marine Park has more than 40 tiny uninhabited islands, great snorkelling spots and opportunities for water sports. Koh Phangan itself has some pretty nice beaches although certainly not the best out of all the islands in Thailand.
The north and east coats of the island are a lot quieter and you can spend your days relaxing and snorkelling. There are also lots of spectacular waterfalls further inland. They're great for swimming and taking photos.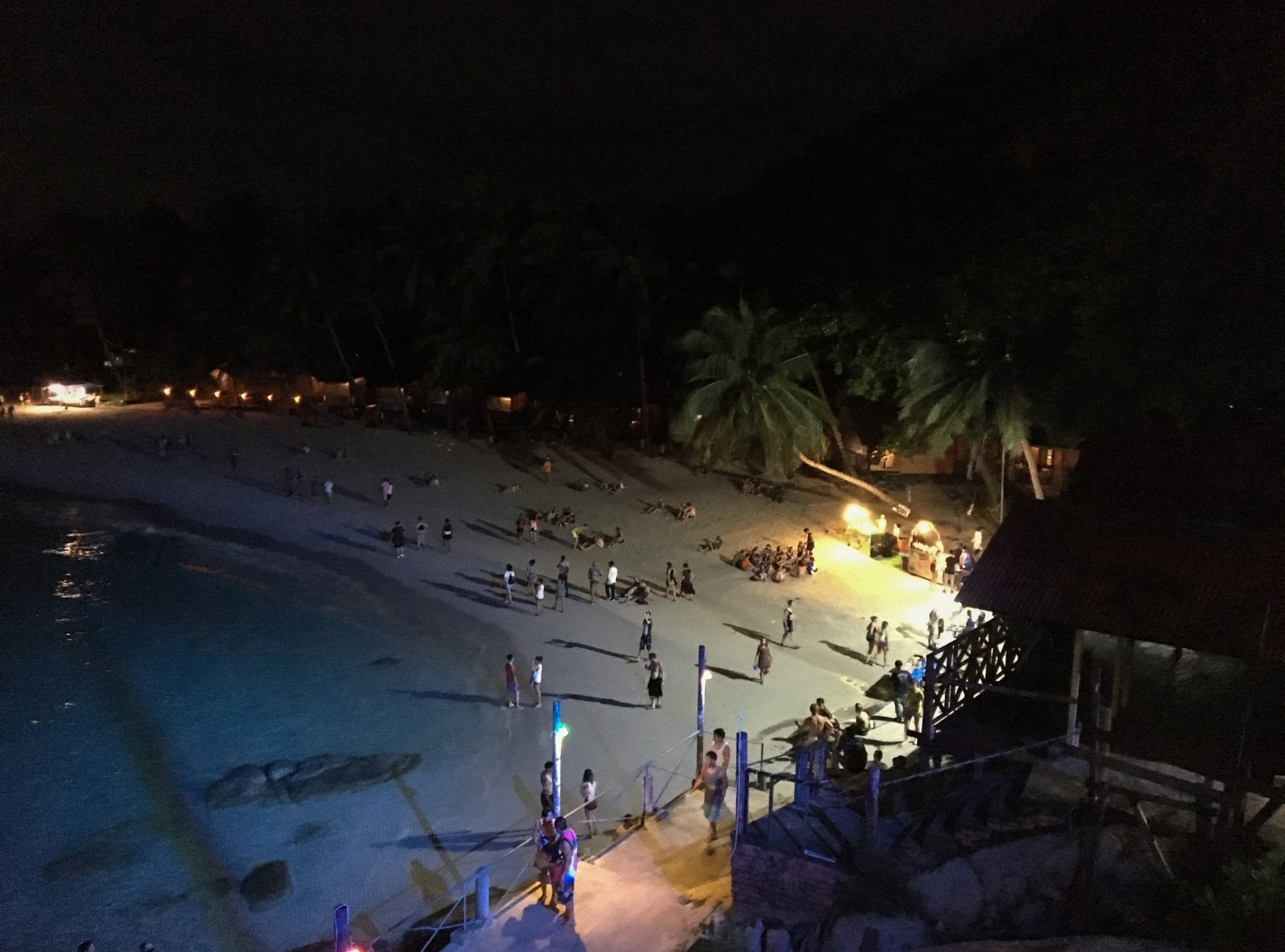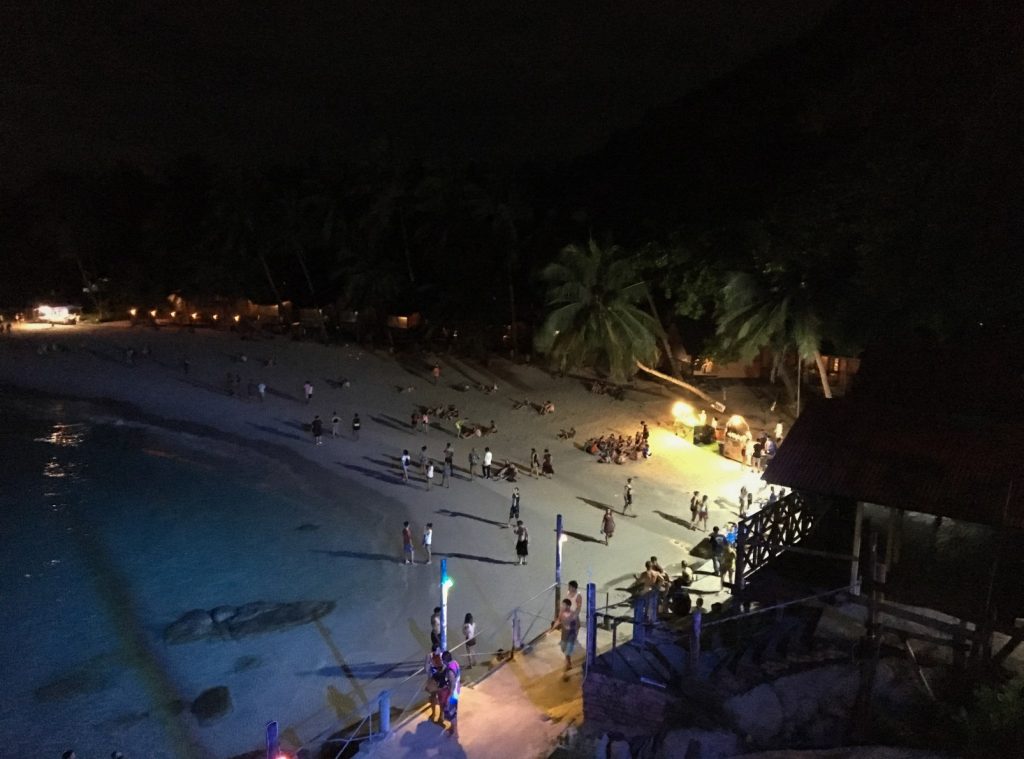 WHERE TO STAY
This depends on what you want your experience in Koh Phangan to be like. Do you want to party and be close to all the bars and restaurants? Definitely stay near Haad Rin Beach, preferably within walking distance. Taxis on Koh Phangan (this goes for all the islands, unfortunately) are expensive and prices are fixed.
But staying in the Haad Rin area does not necessarily mean you can't get some peace and quiet. There are still some gorgeous hotels and resorts here, some even with private beaches which are secluded enough that you won't be disturbed if you've had enough of the nightlife.
The north and east coasts are a lot quieter and a car ride away from any action whatsoever. Stay here if you want to go out maybe once but otherwise need some peace and quiet.
Koh Phangan definitely offers that so no need to rule it out just because you're not into fiery jump ropes and sleeping on the beach.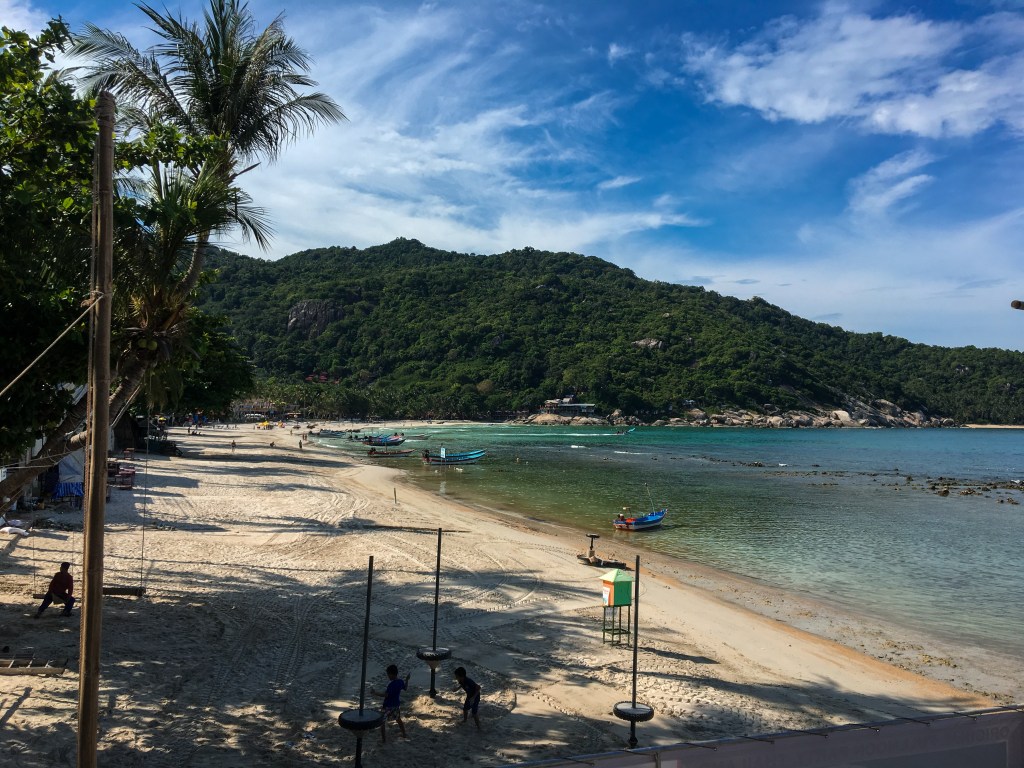 WHO SHOULD GO
Go to Koh Phangan if you want to drink and experience the craziest beach party of your life. I would recommend this island to backpackers or travellers who enjoy nightlife and electronic music.
However, you can also have a quieter experience if you stay further in the north of the island. If you just came to relax I would say there are better islands in Thailand for you out there.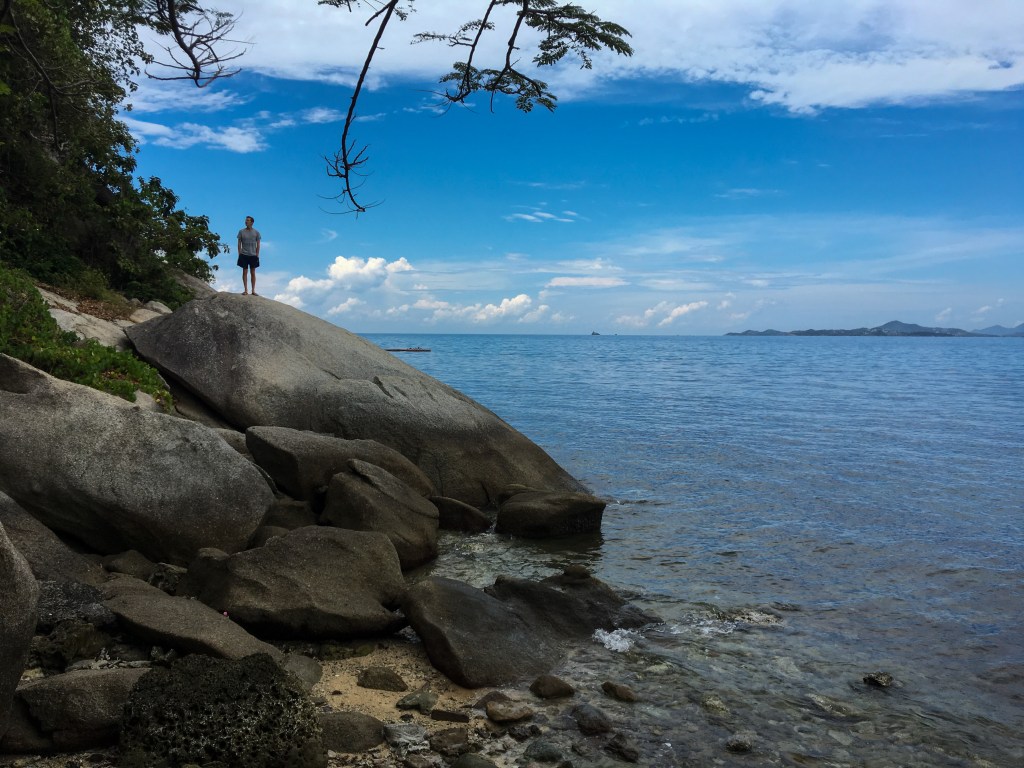 HOW LONG SHOULD YOU STAY
I would say you can stay in Koh Phangan for 4 – 7 days without getting bored, especially if you're drinking and have to spend a day by the pool to recover from your hangover every once in a while.
If you just want to come for the full moon party make sure you stay at least one day before and afterwards. Not only will accommodation prices be exponentially higher during these days but the ferries will be packed. You do not want to be on a boat in the open ocean having had two hours of sleep and four buckets the night before. Just give yourself a day to recover, trust me.
RATINGS
Beauty 2/5
Sorry, Koh Phangan but there are more beautiful islands in Thailand. It's definitely still gorgeous just not the best
Nightlife 5/5
Make sure to plan your trip so you get to witness one of the crazy full moon parties
Activities 4/5
The island offers a good variety of boat trips, water sports and some gorgeous waterfalls you can visit
Relax Factor 2/5
It's possible to get a relaxed experience here but Koh Phangan should not be your first choice for that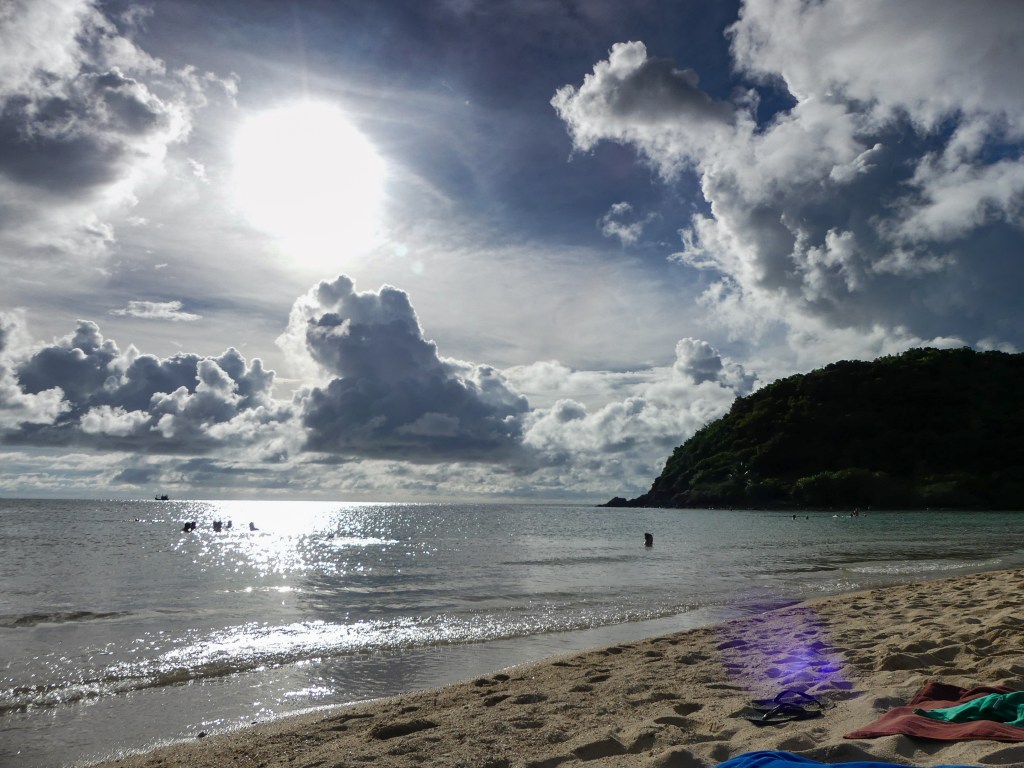 5. KOH TAO – THE DIVING PARADISE
Koh Tao is Koh Phangan's little sister, located about a two-hour ferry ride further north. This island is small with lots of jungle and nature.
It's known for being a diving hotspot which is why 80% of all shops and hostels here will be diving related. This is the place to see whale sharks, sea turtles and manta rays if you're lucky. But don't write it off just because you don't dive. The island is incredibly beautiful and can be easily explored since it's so small.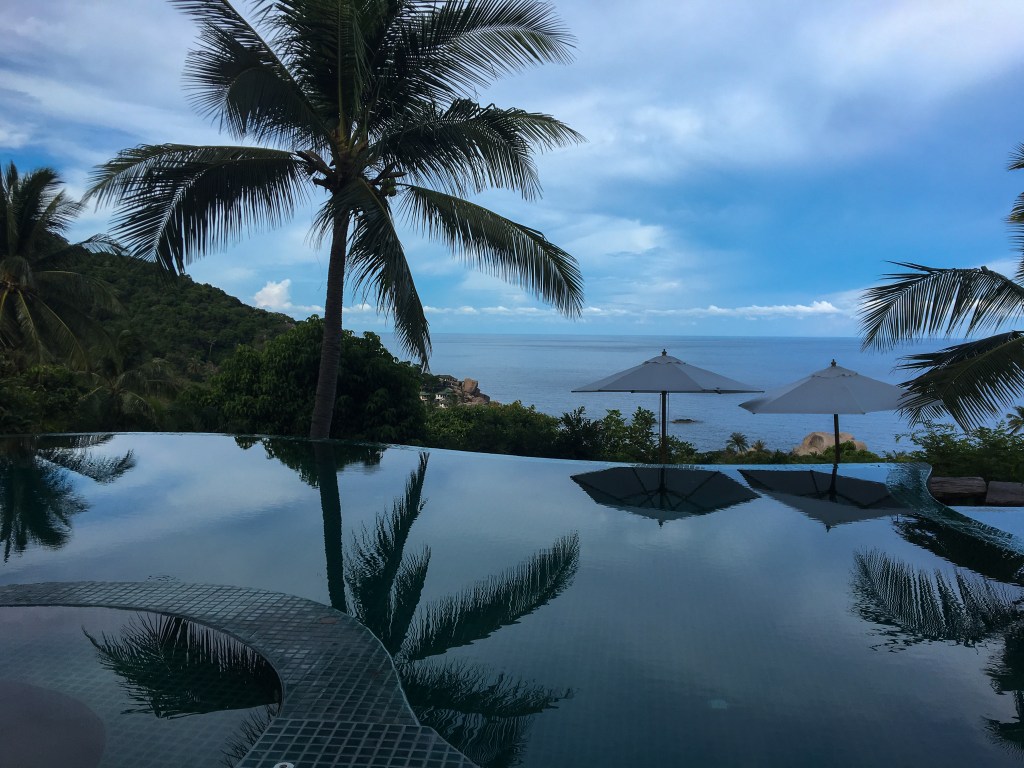 ACTIVITIES
As I mentioned diving is the most popular activity here by far. But you can also snorkel, cliff dive or enjoy boat trips. Next to Koh Tao, you can find Koh Nang Yuan, an even smaller island perfect for a day-trip.
This tiny island has only one resort and is the popular background of every tourist's Facebook profile picture. Hike up to the viewpoint for spectacular views.
The little town area by the port of Koh Tao is also worth exploring. They have lots of small shops and restaurants selling souvenirs, fresh juices and street food.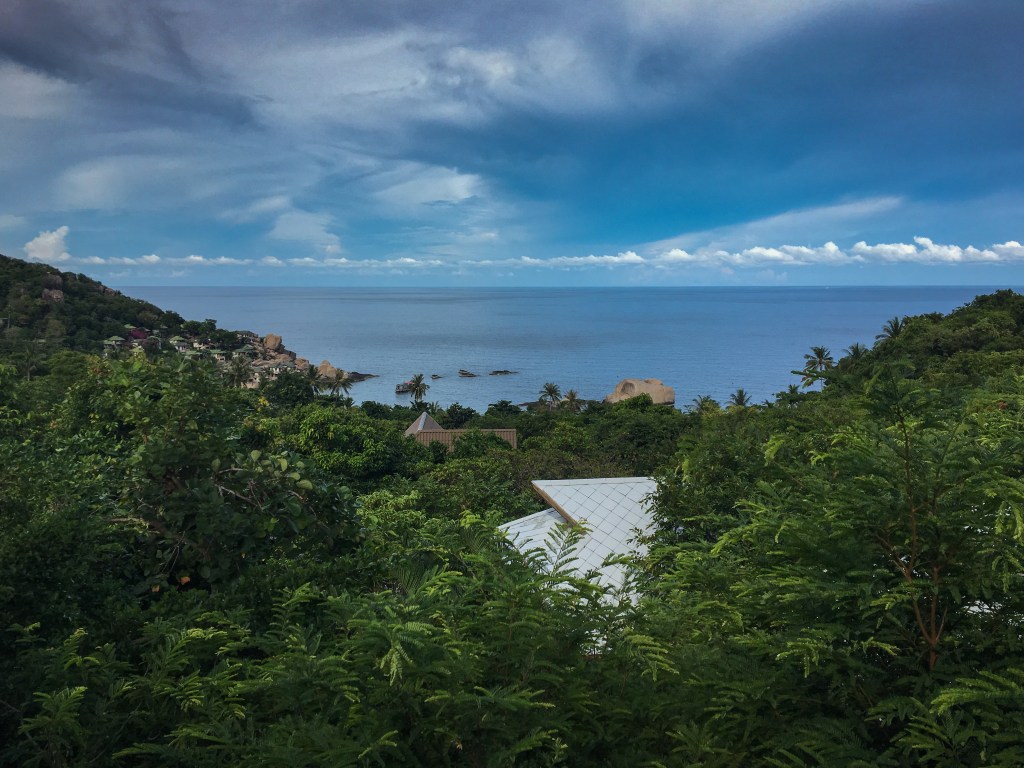 WHERE TO STAY
Most hostels are located in the main town while the nicer hotels are scattered around the island. Especially the east near Tanote Bay is extremely beautiful with water that is clearer than I've ever seen before.
It is only reachable by taxi though and taxis in Koh Tao can be problematic. They are more expensive than any other island (THB 400 ~ €12) and they do not negotiate their prices. Still, I would recommend staying somewhere off the beaten track in Koh Tao, preferably with a beach in walking distance. The town is nice but it's not a must to go there every day if you aren't diving.
There is a good selection of bars on Koh Tao but the nightlife is not extraordinarily crazy. If you want to party you will be able to find some spots though.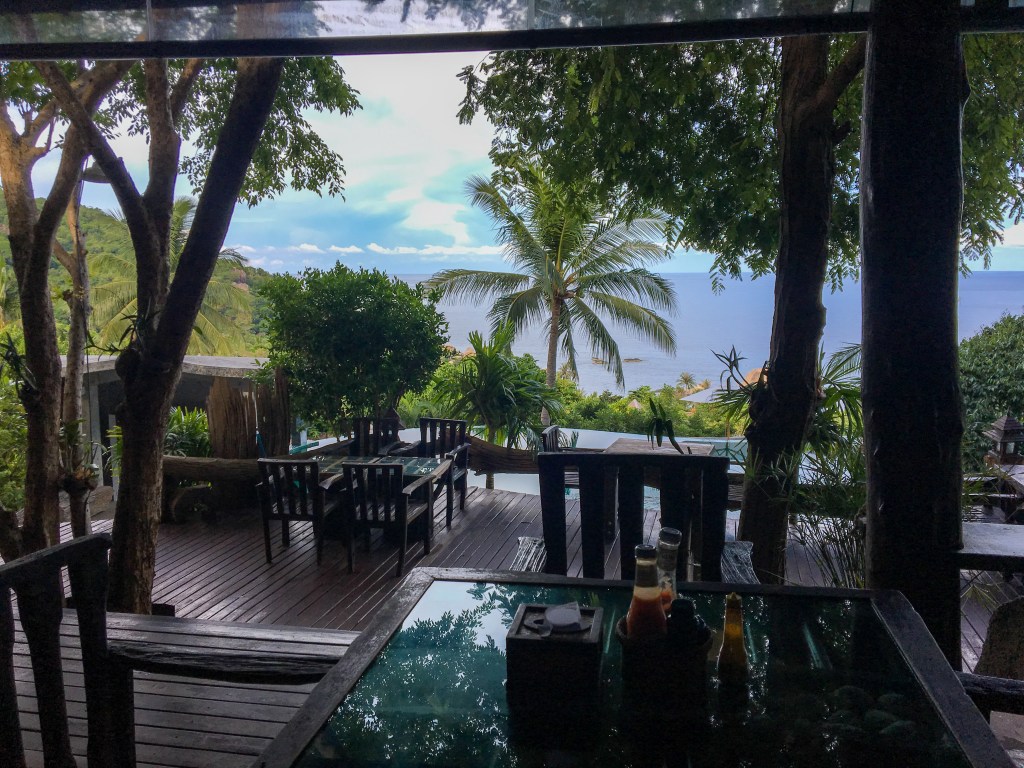 WHO SHOULD GO
Go to Koh Tao if you want to learn how to dive or already have experience. It's supposed to be one of the best spots in the world.
I would recommend Koh Tao to most travellers as you can do it all here; relax, dive, explore or go out. I would say however there are better islands if you are travelling with small children since the water gets deep quickly at the beaches.
HOW LONG SHOULD YOU STAY
Although Koh Tao is so small, combined with Koh Nang Yuan there is a lot to do. Depending on whether you are diving and how long your course goes I would say around 4 days should be a good duration maybe more if can't get enough of the island.
RATINGS
Beauty 5/5
The water here is incredible and the jungle is unlike any of the other islands
Nightlife 3/5
Some bars and parties but not as crazy as Phi Phi or Phangan
Activities 4/5
Diving, hiking, Koh Nang Yuan and boat tours, Koh Tao has it all
Relax Factor 4/5
The island is laid back and chill. Staying at one of the more remote hotels will give you the maximum relax factor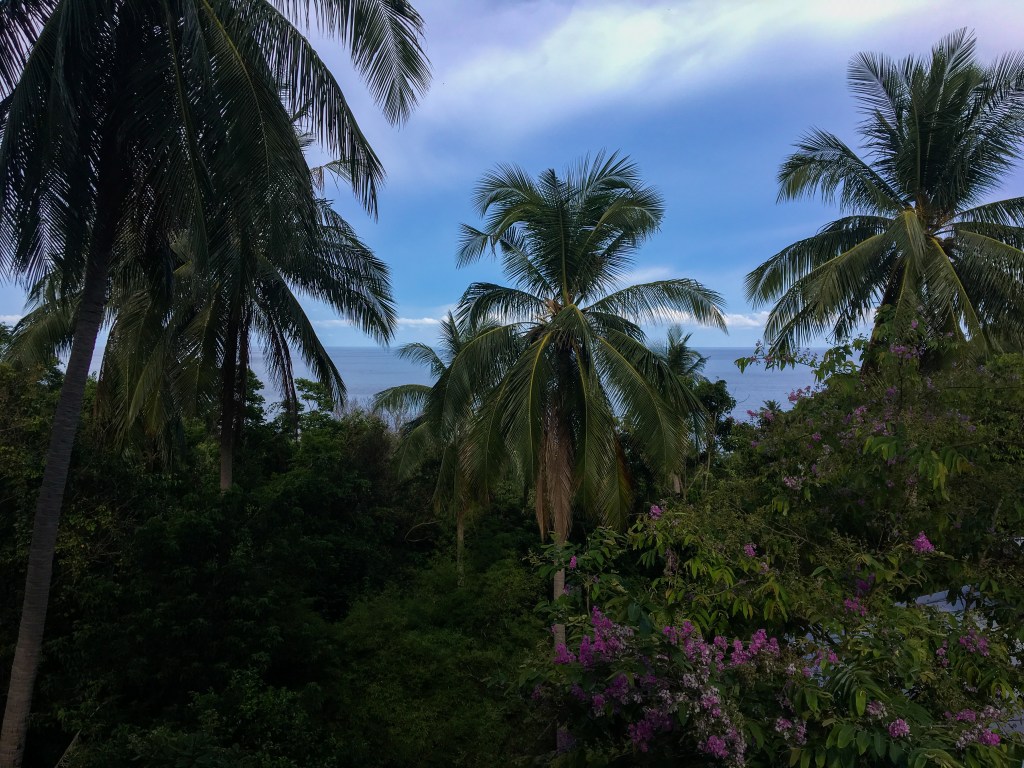 If you're eager to explore another island, why not head south to the Malaysian border and give Langkawi a try? Even though it is technically part of Malaysia this island is not too far away from the other five on this list and will give you a completely different experience. Check out our full guide and one-day itinerary to Langkawi here.
Not sure where to go next? Check out these 15 must-see destinations for every budget.
PICK YOUR FAVOURITE
In the end, it's up to you to decide which islands in Thailand you think are the best. They all have unique features and cannot really be compared. Why not visit them all if you have time?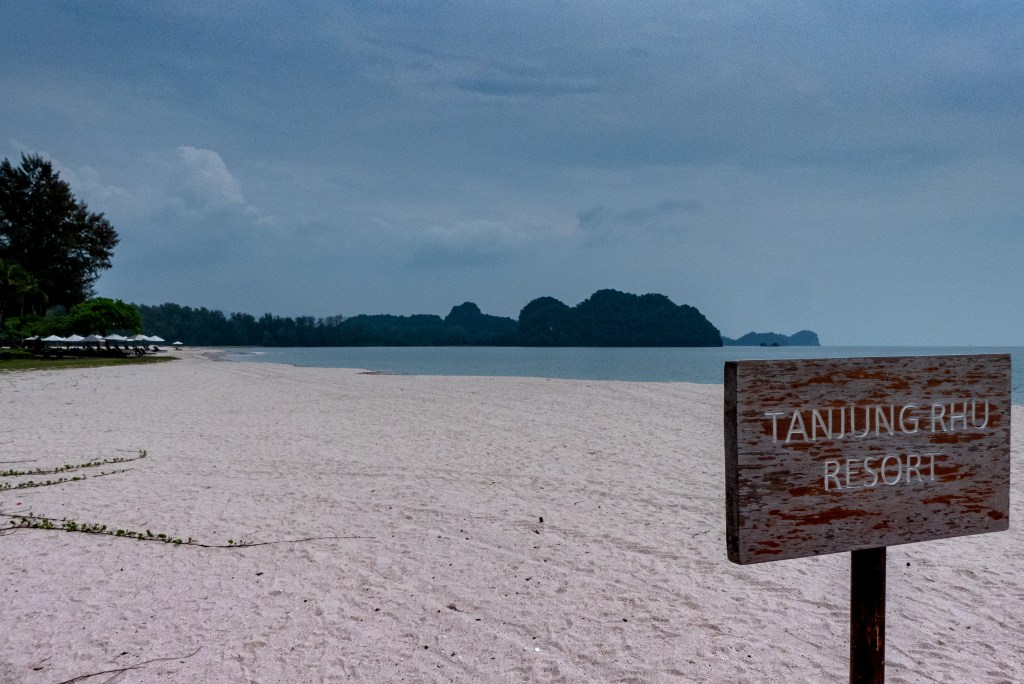 My most important travel tips and resources
Book your flights
Skyscanner is the best website for finding cheap flights since it works like a search engine so you can find the best deals across all airlines.

Book hotels and hostels
• Booking.com: Best world-wide
• Agoda: Best in South East Asia
• Hostelworld: Best for hostels

Book tours, transport and rental cars
•Viator: The best place to book tours, day trips and excursions for al budgets
•12Go: Great for ferries, trains, transfers and buses in South East Asia
•Discover Cars: Best deals for rental cars around the word

Get travel insurance
Every traveller needs travel insurance and I mean every single one. SafetyWing covers you in case of injury, illness or worse and they've got your back if your bag is stolen, flights are cancelled or in case of a natural disaster.

Pay abroad
Ask any traveller, Wise is the best choice when it comes to sending money abroad. They've always got the best exchange rates, lowest fees and their visa card is great for getting cash out or paying abroad.

Things every traveller needs:
➼ Osprey Farpoint 70 Backpack
Detachable daypack, ultra-light, durable and free repairs for life. There's a reason why so many backpackers have this bag.
➼ Packing Cubes
Packing cubes are a gamer changer, keeping your luggage organised and providing tons of extra space.
➼ Power bank
There is nothing worse than running out of battery on an overnight bus journey or a long flight. With a powerbank you can charge your eletronics on the go and make sure you're always connected.
➼ Micro-fibre towel
These lightweight towels are foldable, fast-drying and so useful when you're travelling.

➼ You can find 15 more things every traveller needs here. Some might be a bit controversial but I warned you!
Did I miss anything?
If you have any questions or feel like something is missing from this post please leave a comment below or contact me.