With the novel coronavirus, international travel is next to impossible at the moment. Many of us are facing cancelled trips and no idea when we'll be able to reschedule. To bring you some much-needed travel inspiration for when the corona pandemic finally ends we've come up with 15 places you absolutely need to put on your to-do list for 2021 or whenever we can travel again in good conscience.
This post may contain affiliate links, which means we'll receive a commission if you purchase through our links, at no extra cost to you. This helps us keep Guide your Travel free and provide high-quality content for you. Please read the full disclaimer for more information.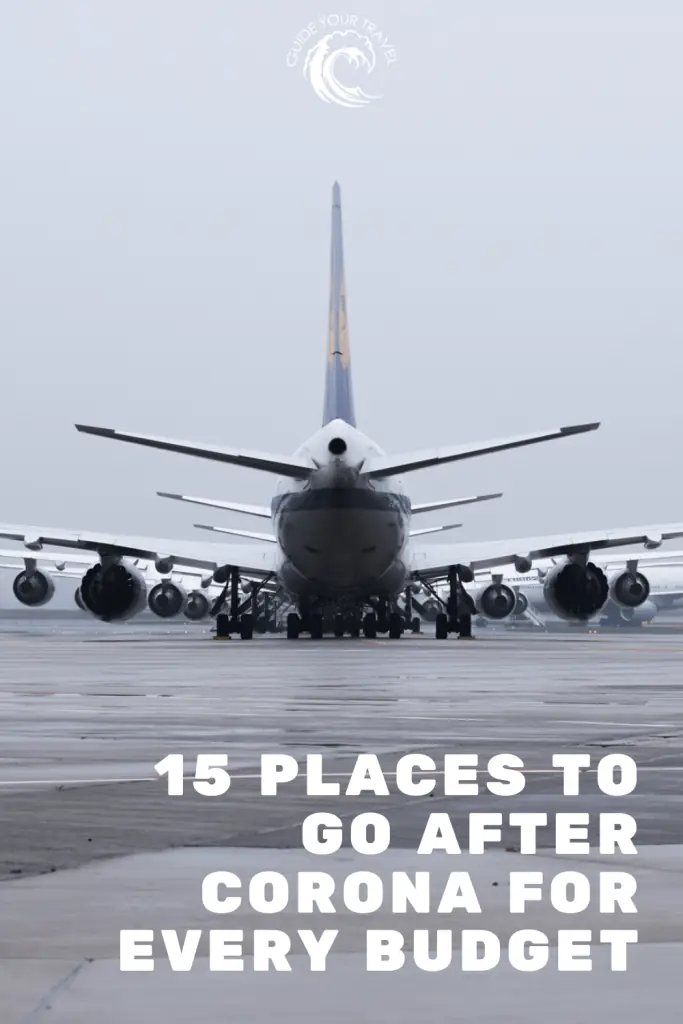 WHEN WILL INTERNATIONAL BORDER OPEN AGAIN?
At the moment no one can answer this question. Online you'll find all sorts of opinions ranging from mid-June until early 2021. Your best shot is reading the news daily and keeping an eye out for any announcements made by governments and embassies. In the end, these are the only viable news sources you can trust and you have to remember that anything else is really just speculation.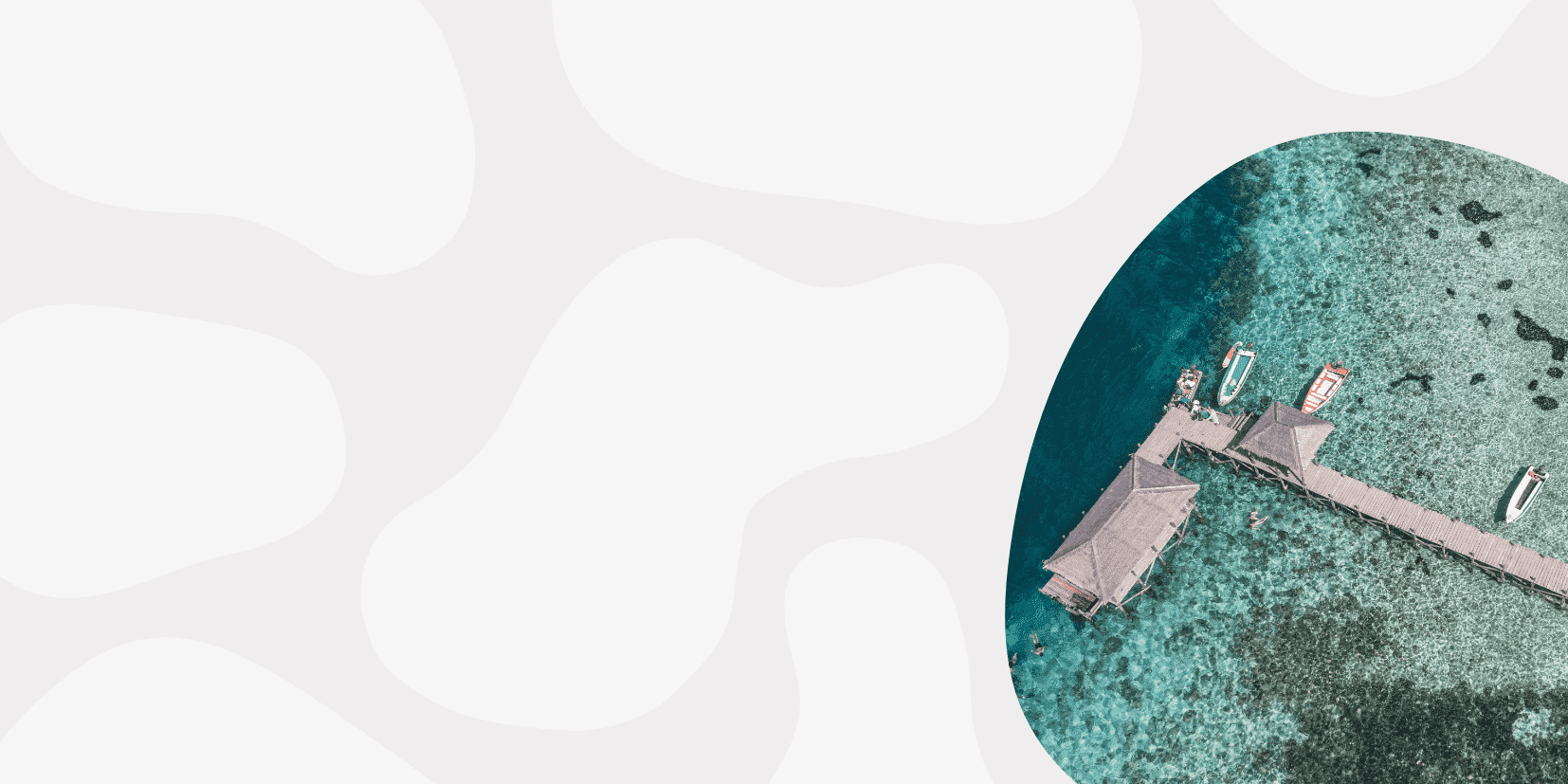 Let me save you time and effort when you're travel planning!

➼ Best travel insurance? SafetyWing
➼ Best place to find cheap flights? Skyscanner
➼ Best bank & credit card for travellers? Wise
➼ Best travel backpack? Osprey Farpoint 70
IS IT OKAY TO TRAVEL?
You need to consider the moral implications International travel has at the moment. Of course, there are economic benefits to tourism, however, you also need to realise that travelling to less economically developed countries may cause considerable harm to their local population.
With fewer resources to treat patients, potential infections in these countries have far more severe implications than they might have in your home country. In addition to that if you yourself fall ill you'll be using resources and a hospital space that you could easily receive in your home country but that the local population needs desperately.
That being said there is nothing wrong with gathering some travel inspiration for when the corona pandemic finally ends or at least can be contained in some way. Try to avoid setting a date for any upcoming trips and expect to have to wait for a while until you can actually book.
Don't risk booking flights or hotels right now even if prices are cheap. Getting refunds is more than problematic at the moment and you risk disappointment and losing a lot of money.
Just be patient and use this time to plan so your next trip can make up for everything you're missing out on right now. Remember that every single person on earth is in a similar if not worse situation at the moment. It won't be permanent though!
WHAT'S YOUR BUDGET?
How much money you can spend will influence where you can realistically go after the lockdown ends. Some places are easy to see on a budget while others will require you to spend more money in order to enjoy them. We've ranked the destinations below according to how cheap they are while keeping accommodation, food, alcohol and sightseeing prices in mind.
Make sure to do your own research though. Just because a place might have cheap accommodation it could still mean that the price for eating in a restaurant is considerably high. The categories below are only rough estimates.
CORONA TRAVEL INSPIRATION: BUDGET-FRIENDLY
1. KOH PHI PHI
Country: Thailand
Best time to go: November – April
Best for: Crystal clear waters, snorkelling, island life and beach bars
Koh Phi Phi is one of the best islands in Thailand in our opinion. It has a perfect mixture of beautiful beaches, day-trip activities and cheap bars to enjoy your evenings. The island is famous for being the location of Leonardo DiCaprio's movie "The Beach" which you can visit via boat. If you're still on the fence about which Thai island is best for you check out this post.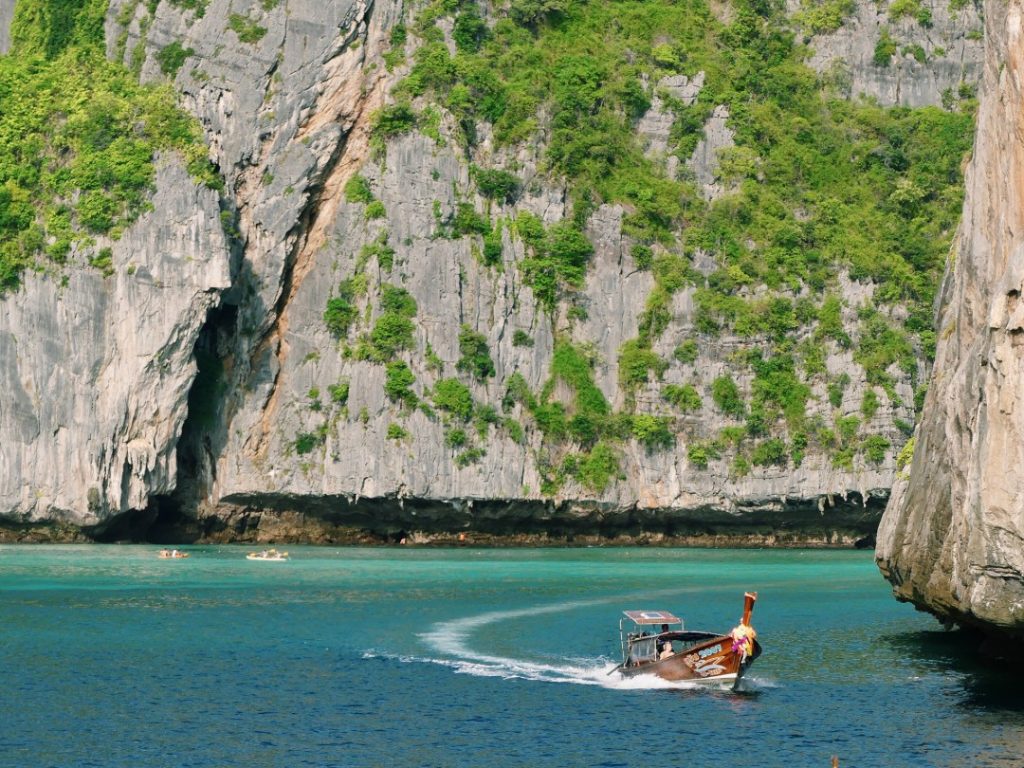 2. MÁLAGA
Country: Spain
Best time to go: May to September
Best for: Beautiful old architecture, cheap beer, city beaches and hiking in the mountains
Málaga doesn't get as much attention as Madrid or Barcelona but it has so much to offer. It's a very affordable city to visit, however, accommodation prices can be high during summer. You'll get to enjoy beautiful little allies with stunning architecture and lots of little cafes to sit and have tapas. Málaga is perfect for taking day trips into the nearby mountains and going hiking in the natural parks of the Axarquía. You'll be close to the ocean at the same time and get to combine a beach holiday with one of Spain's most beautiful cities. Plus it's a great spot for cheap nightlife if you're interested in that.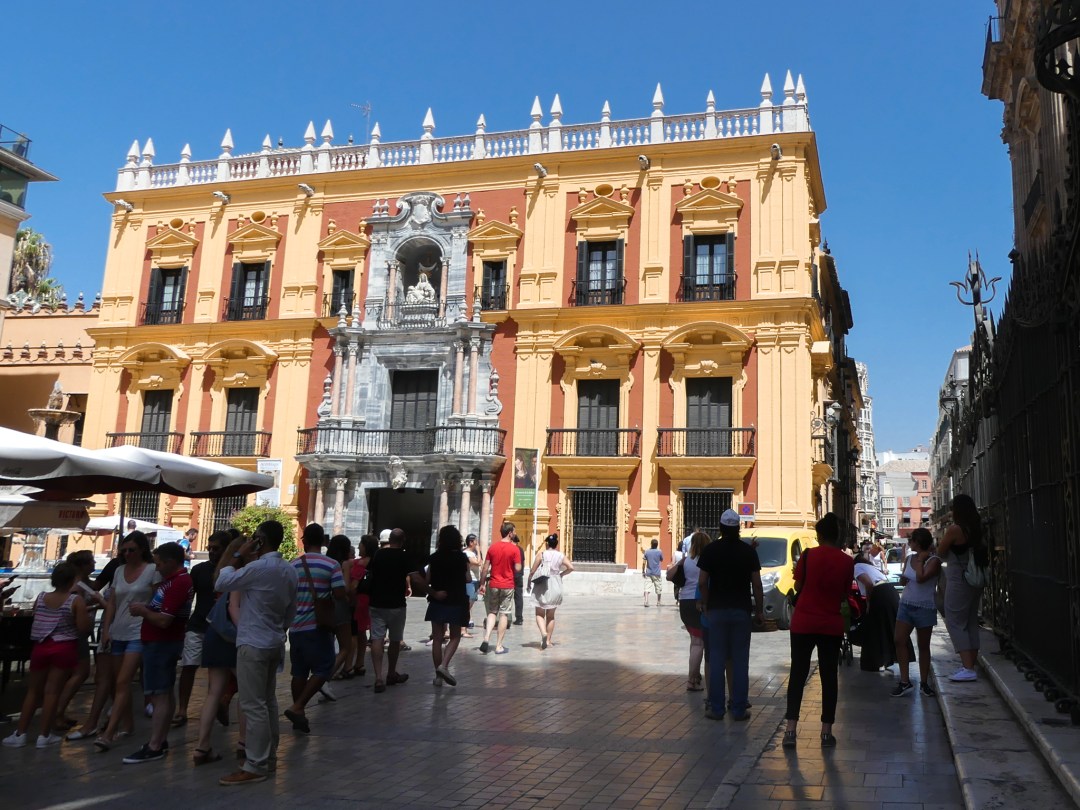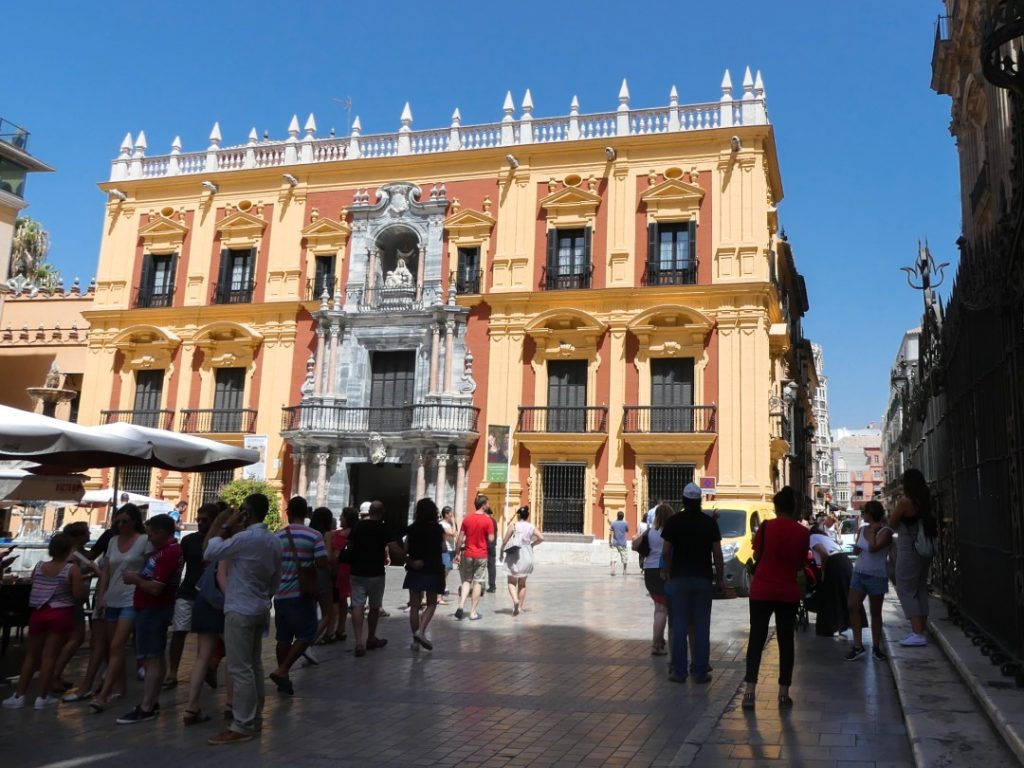 3. SIEM REAP
Country: Cambodia
Best time to go: November – March
Best for: Seeing the famous Angkor Wat temples, incredibly cheap and popular nightlife, exploring the nearby Tonle Sap lake
Most people visit Siem Reap to see Angkor Wat, however, the city has a lot more to offer. You'll get a great mixture of experiencing Cambodia's unique culture while being able to enjoy very cheap nights out and getting to connect with other backpackers. This city is perfect for anyone looking to spend next to no money and getting a lot in return. And even if you're not into partying then you'll still have plenty to do and see in Siem Reap.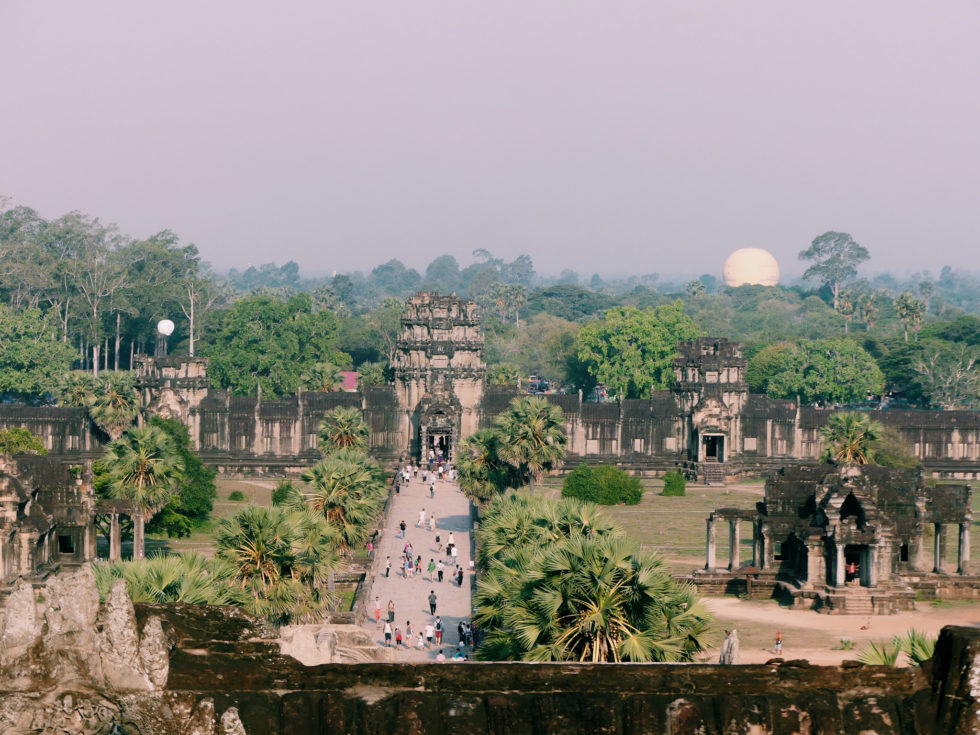 4. GILI TRAWANGAN
Country: Indonesia
Best time to go: June – September
Best for: Swimming with sea turtles, partying into the early morning and beautiful beaches
Gili Trawangan is an absolute favourite of ours. It's the perfect little backpacker island with no motorised traffic and giant sea turtles swimming right by the beach in shallow waters. You'll find a little piece of paradise here. While Gili Trawangan is definitely known for being the party island, the two neighbouring islands Gili Meno and Gili Air are a lot quieter. Find out which island is right for you here.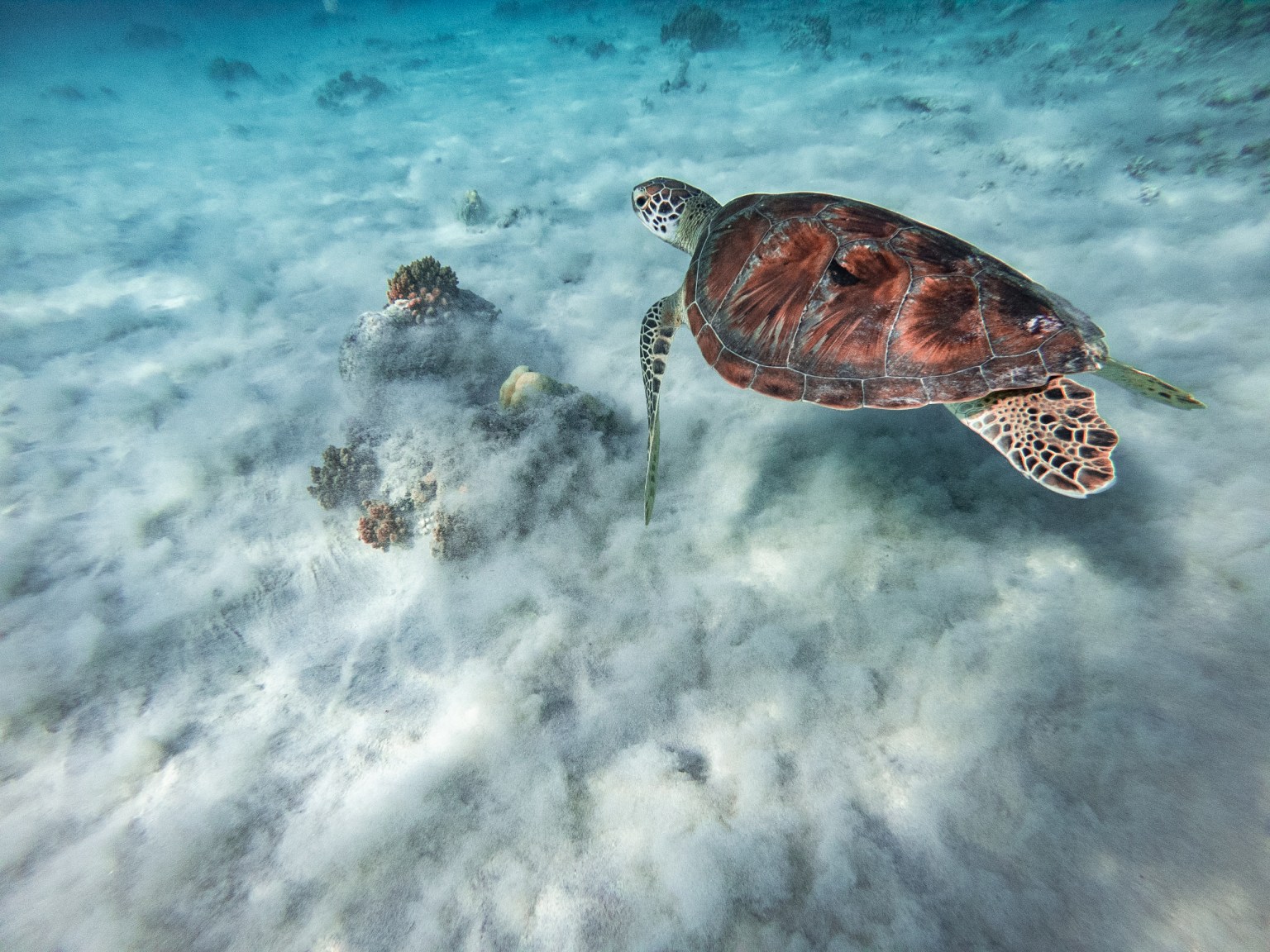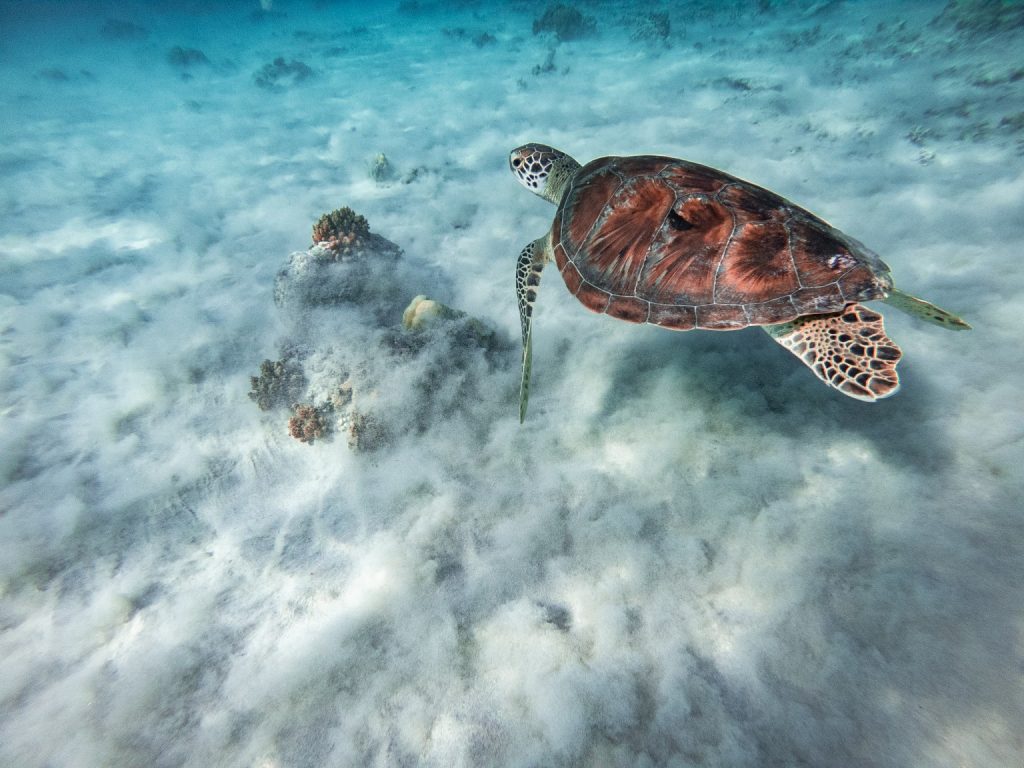 5. KUALA LUMPUR
Country: Malaysia
Best time to go: May – July and December – February
Best for: Visiting the Batu Caves, cheap food, diverse sightseeing and culture
Kuala Lumpur is a very underrated Asian city. Tourists tend to prefer Singapore or Bangkok but the Malaysian capital has a lot to offer. Visit the Batu Caves, find an endless selection of shopping malls and explore places like the KL Tower, Thean Hou Temple and the city's hidden speakeasies. While alcohol can be expensive you'll find some of the cheapest food in KL if you know where to go. Find out more things to do in Kuala Lumpur here and here.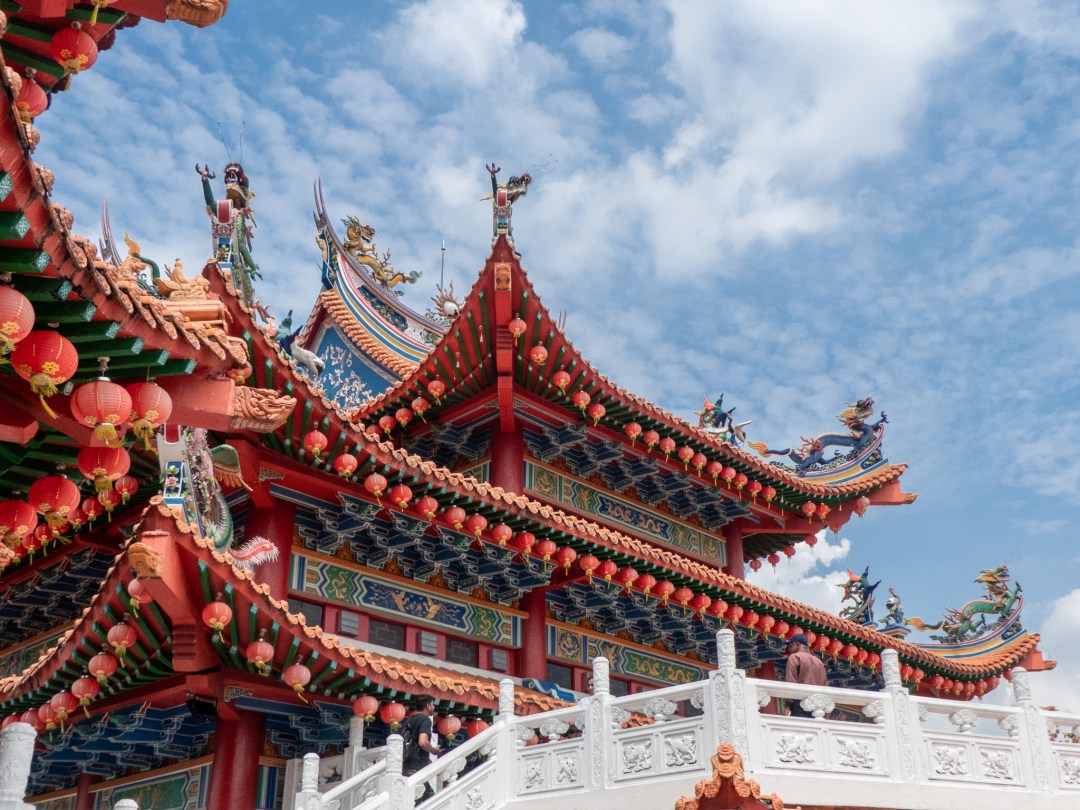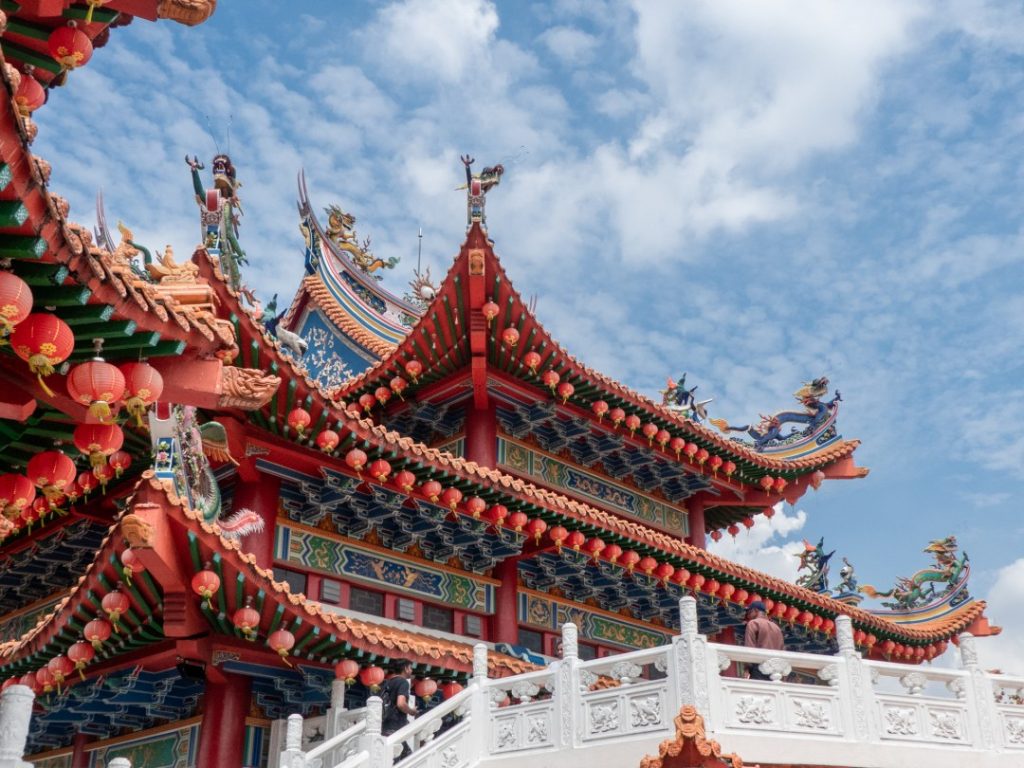 CORONA TRAVEL INSPIRATION: MID-PRICED


6. PLAYA DEL CARMEN
Country: Mexico
Best time to go: May – September but also great year-round
Best for: Stunning beaches, amazing food, nightlife, visiting Mayan ruins and cenotes
Playa Del Carmen is a tourist favourite and is not to be missed when visiting Mexico. The beach town has a lot going on from cheap food and drinks, incredible beaches and lots of day-trip activities. You definitely won't get bored here. If you're looking for a quieter experience you can always opt to stay a little outside of town where you can escape the busy streets and party-goers. It's the perfect place to use as travel inspiration during corona times.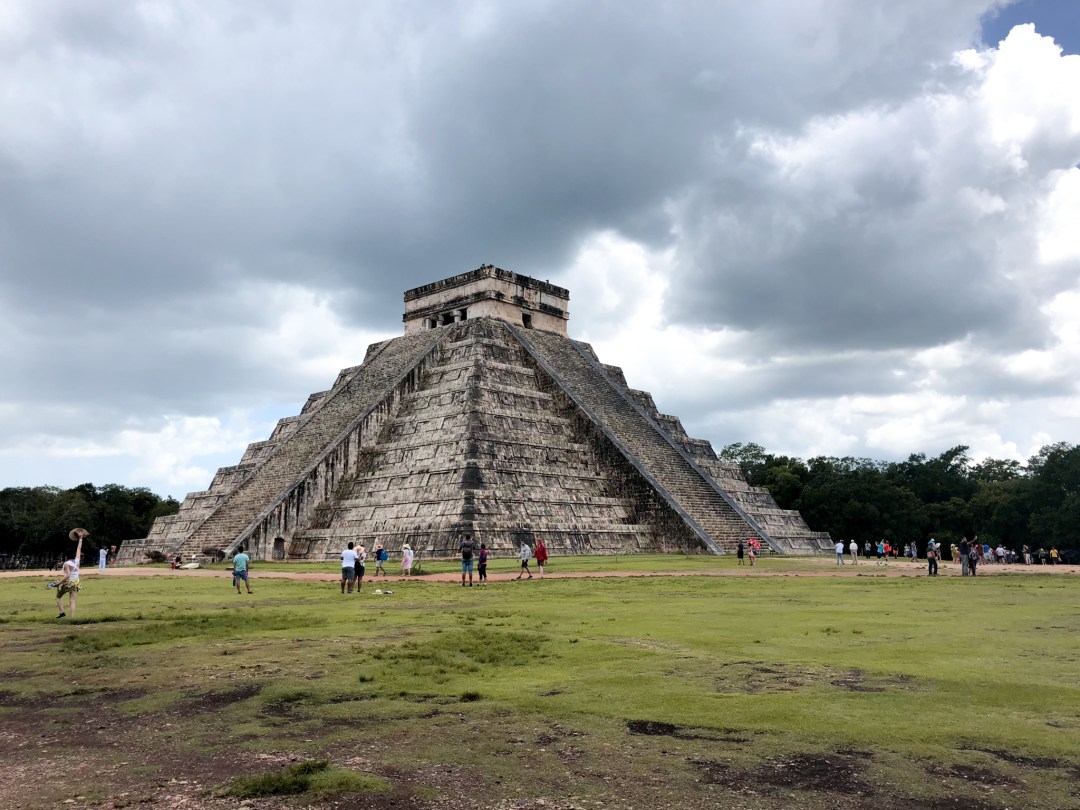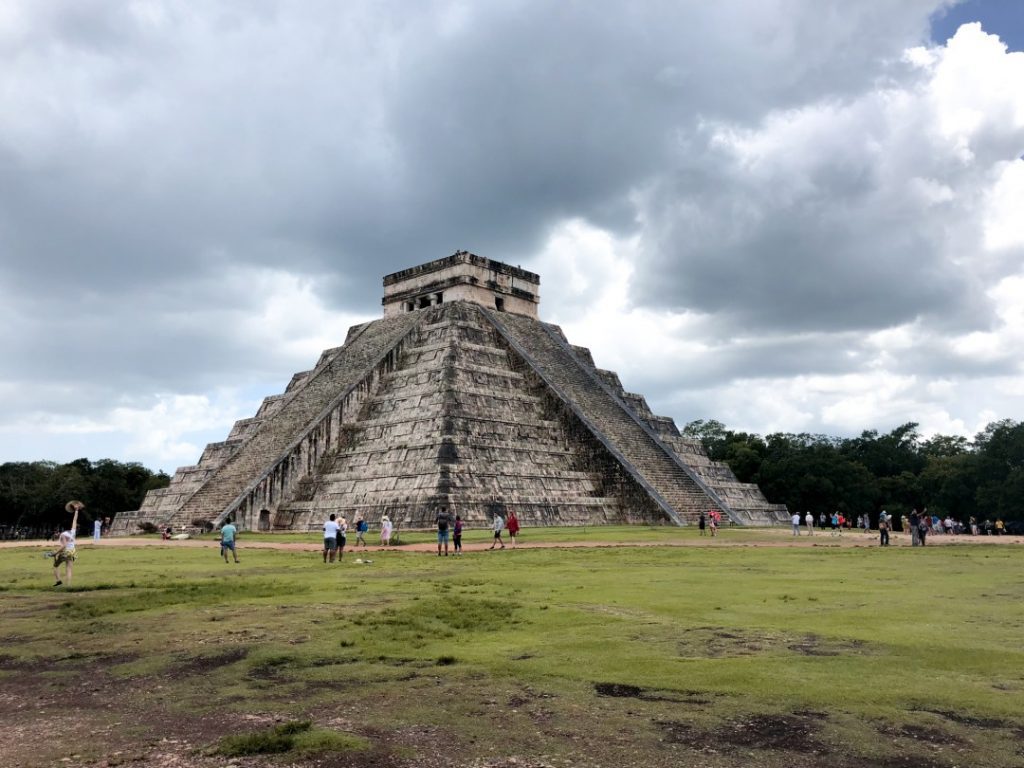 7. BEIJING
Country: China
Best time to go: March – May and September – October
Best for: Seeing the Great Wall, incredible temples and shopping for pearls and fake designer products or electronics.
Beijing is a magnificent yet overwhelming city. You'll get to see the Great Wall of China and visit beautiful spots such as the Forbidden City or the Temple of Heavenly Peace. It's a paradise for counterfeit shopping for which you'll have to venture to some of the hidden markets. Don't miss out on the famous Beijing Duck while you're there and try not to get lost in the crazy traffic.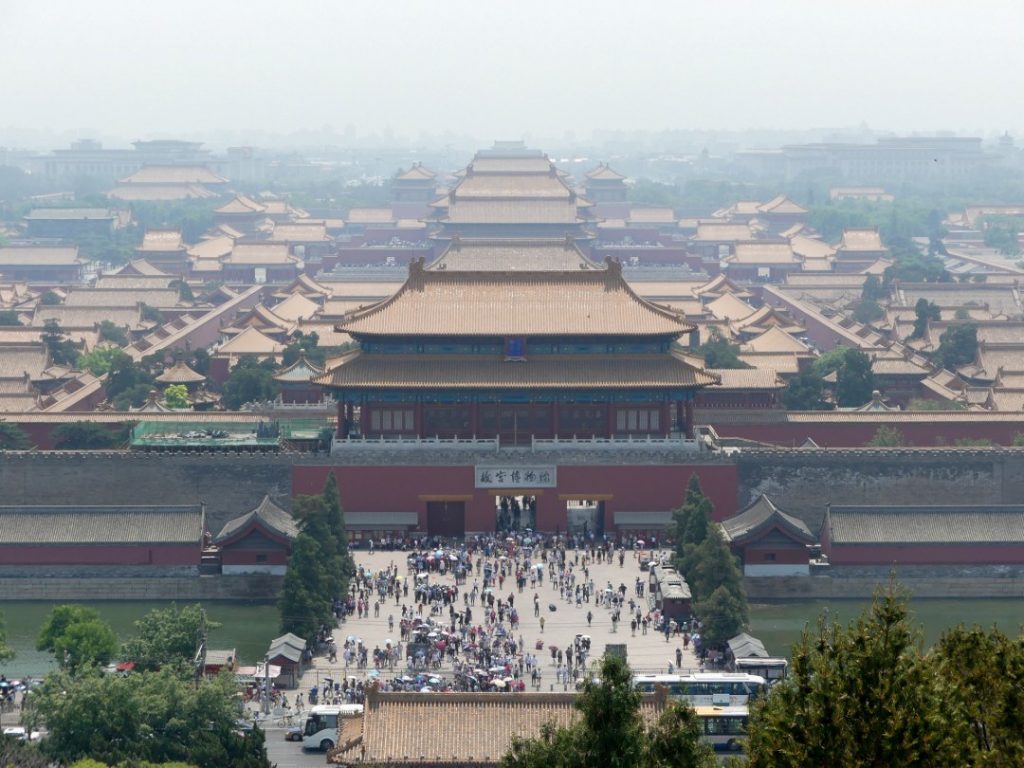 8. RIO DE JANEIRO
Country: Brasil
Best time to go: December – March
Best for: Experiencing the famous carnival, one-of-a-kind scenery and beach life
Rio's incredible geographic location makes it one of the world's most beautiful cities. Visiting the Christ the Redeemer statue or Sugar Loaf Mountain should be high on your list. It's best to visit during Carnival when you'll get to experience one of the best parties on earth. It will get significantly more expensive during this time though!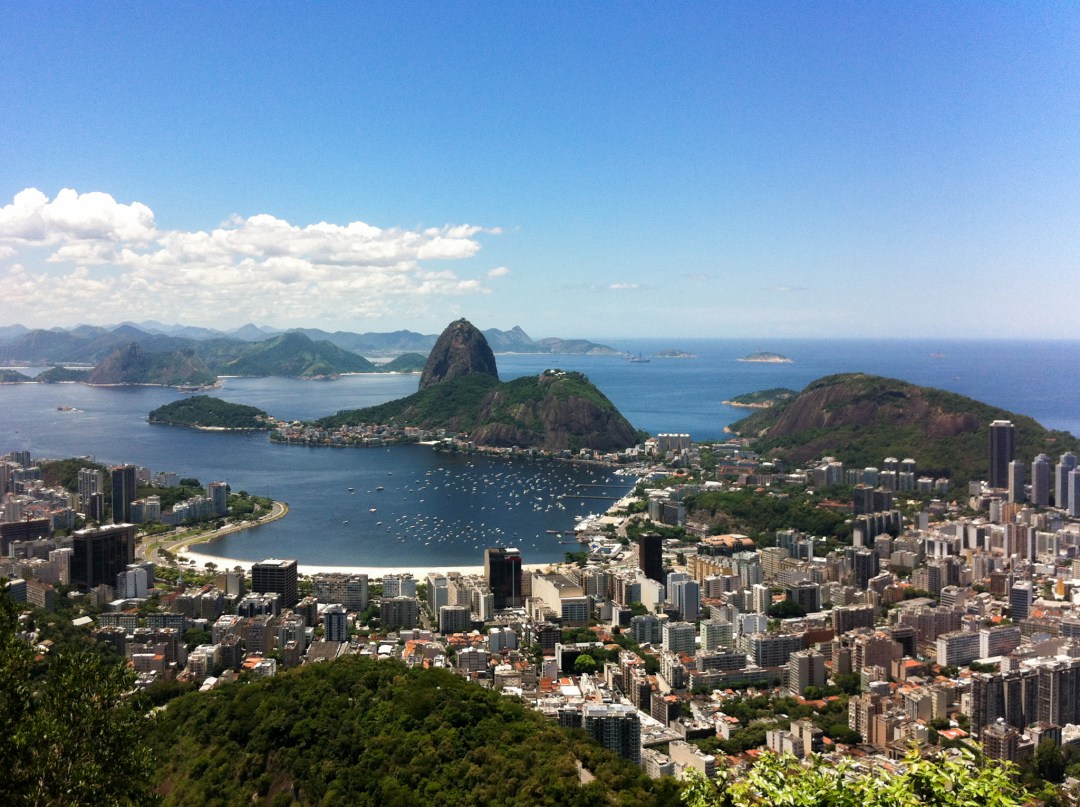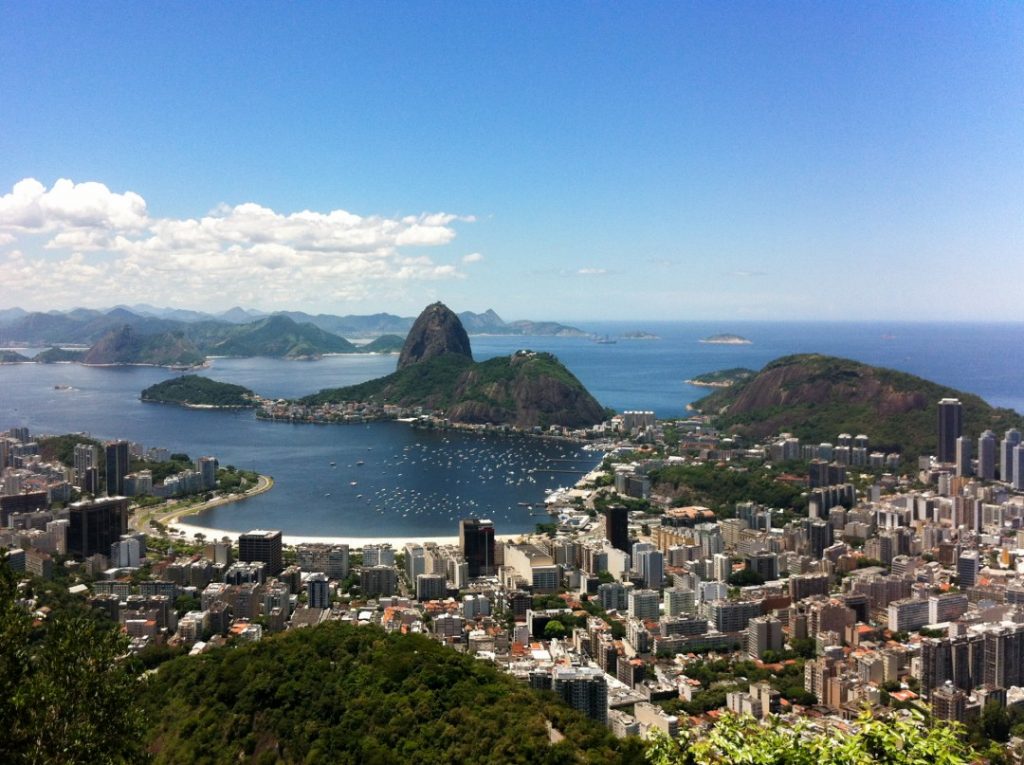 9. BERLIN
Country: Germany
Best time to go: June – September
Best for: Getting a taste of German culture, unique nightlife, visiting historic buildings and learning about the history of the city
Berlin is unlike the rest of Germany. If you only have time to visit one city in the country it should be this one. Its history is what makes Berlin unique and you can use the opportunity to learn about it by visiting significant places in the city. At night you'll get a chance to experience one of Europe's most famous nightlife scenes dominated by techno music. Even if you're not interested in that you will definitely not be bored in Berlin. There are always endless things to do.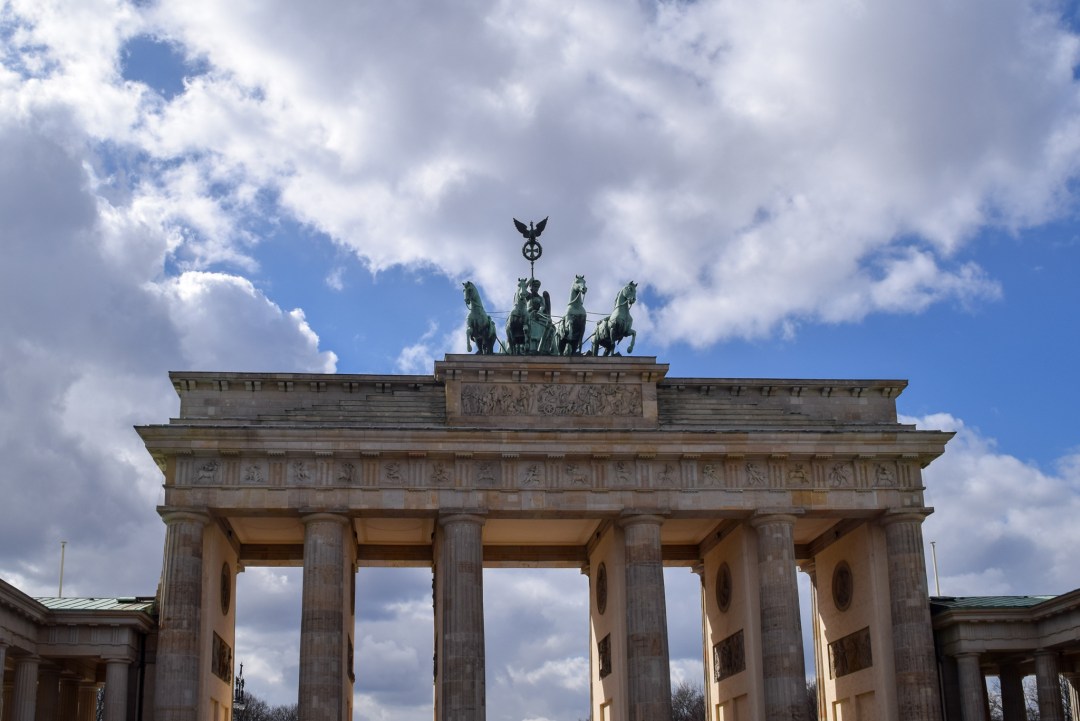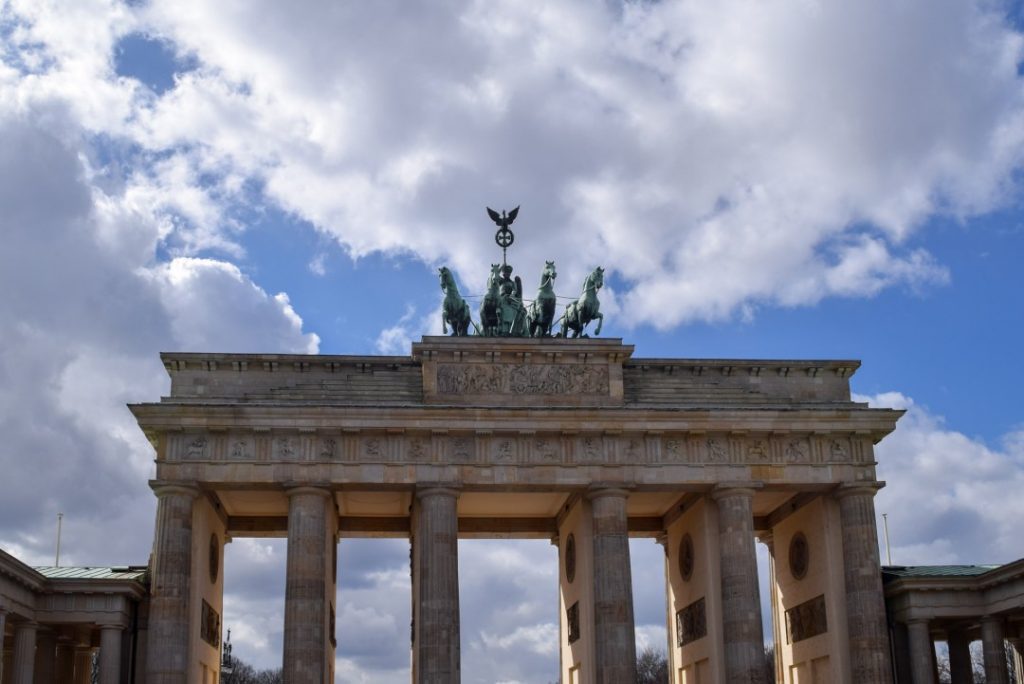 10. MIAMI
Country: United States
Best time to go: December – May although it can be nice year-round
Best for: Beautiful beaches, a unique city and many day-trip activities
Miami is unlike any other large American city. It's warm climate and location next to dream beaches make it feel like a holiday destination and not a city trip. If you're feeling up for it you can rent a car and explore the surrounding area including the Everglades and many little beach towns. If you have to watch your budget this might not be the best place for you though. During high season Miami can be very expensive.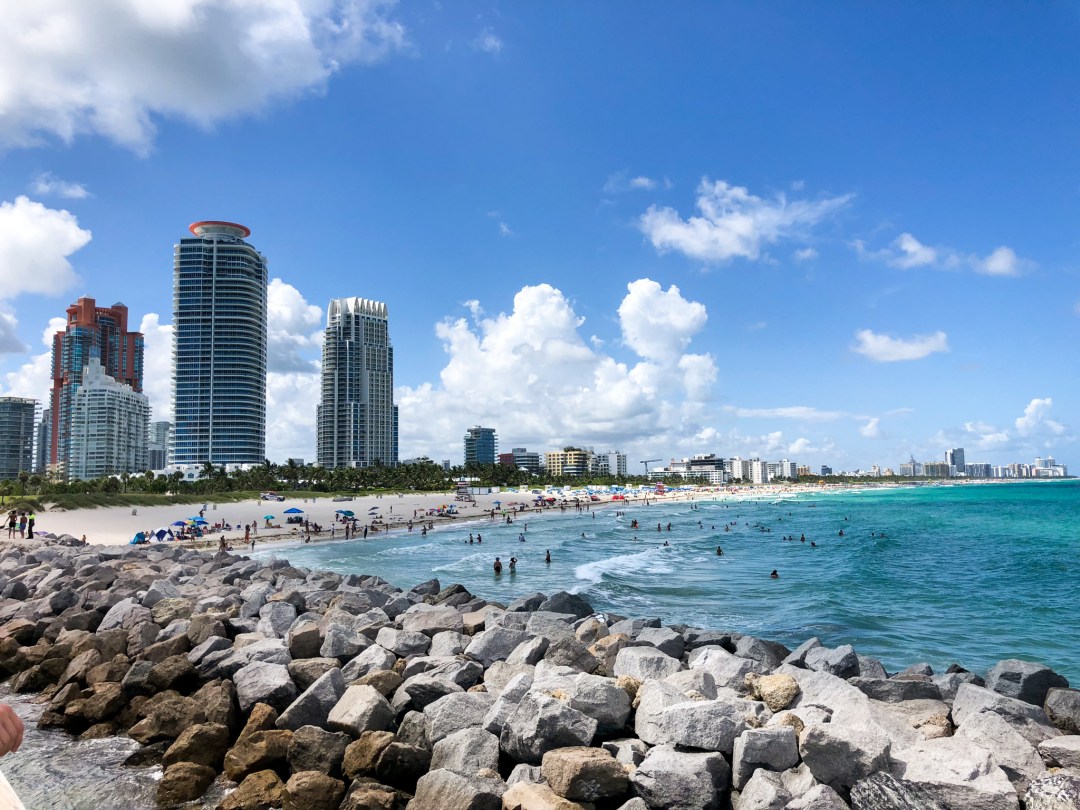 CORONA TRAVEL INSPIRATION: EXPENSIVE
11. PERTH
Country: Australia
Best time to go: November – April
Best for: Visiting Rottnest Island, day-trip activities, enjoying a relaxed city by the water
Perth is the most isolated city in the world. Located on the West Coast of Australia there's plenty to do especially if you rent a car and explore the coast. Rottnest Island and its friendly quokkas are a must-see. Fremantle, a little artsy town by the beach, might be the best part of Perth. You'll find some of the West Coast's best beaches here and enjoy a more relaxed vibe than Sydney or Melbourne.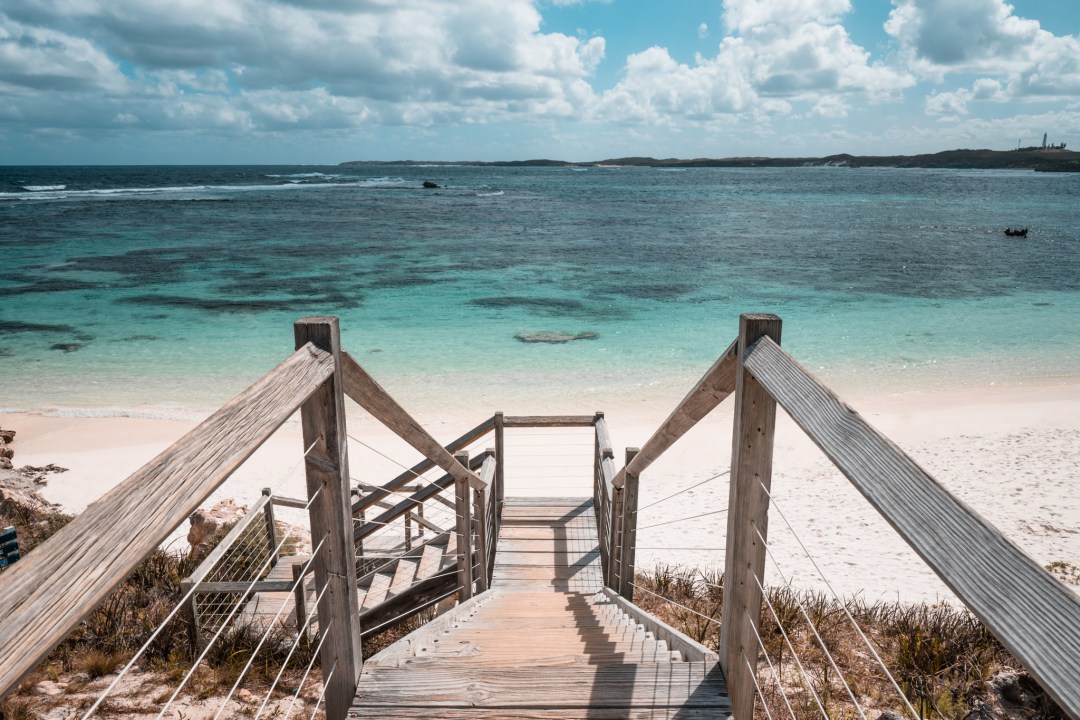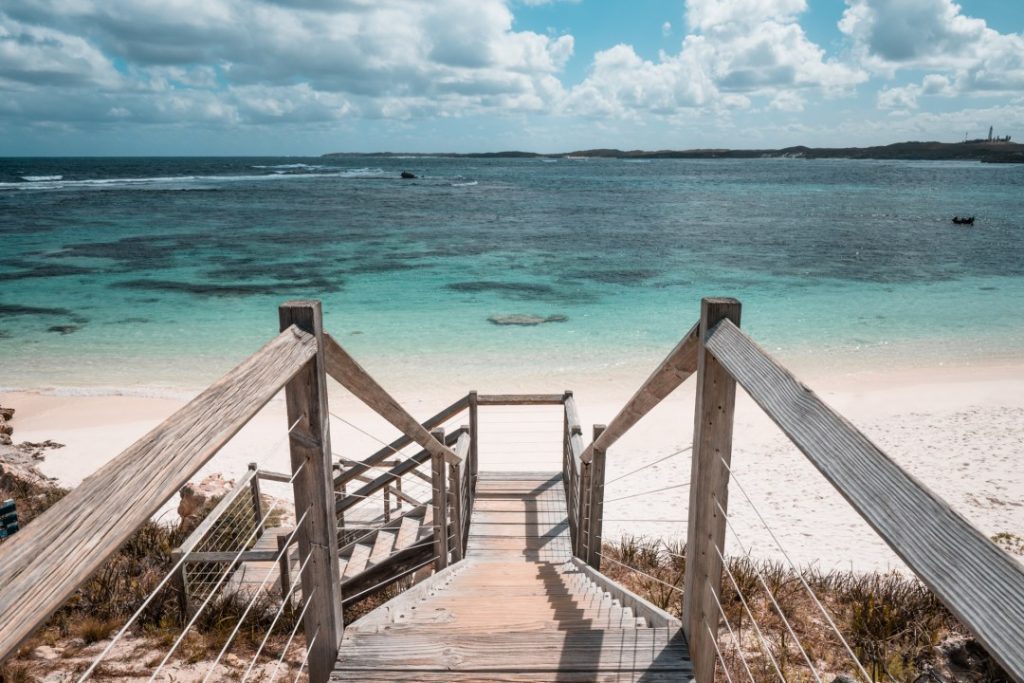 12. BERMUDA
Country: Bermuda
Best time to go: May – October
Best for: Incredible beaches (some of the best on this list!), snorkelling, boat trips, watersports and island life
Bermuda might be one of our favourite places on earth, however, unfortunately also one of the most expensive. If you're not short on money you'll get the holiday of a lifetime here with incredible beaches and beautiful nature. The island is very small and so remote that life here is completely different than it is on other Caribbean islands. With its little pastel houses, secluded coves and pink beaches Bermuda is a bucket list destination you shouldn't miss out on.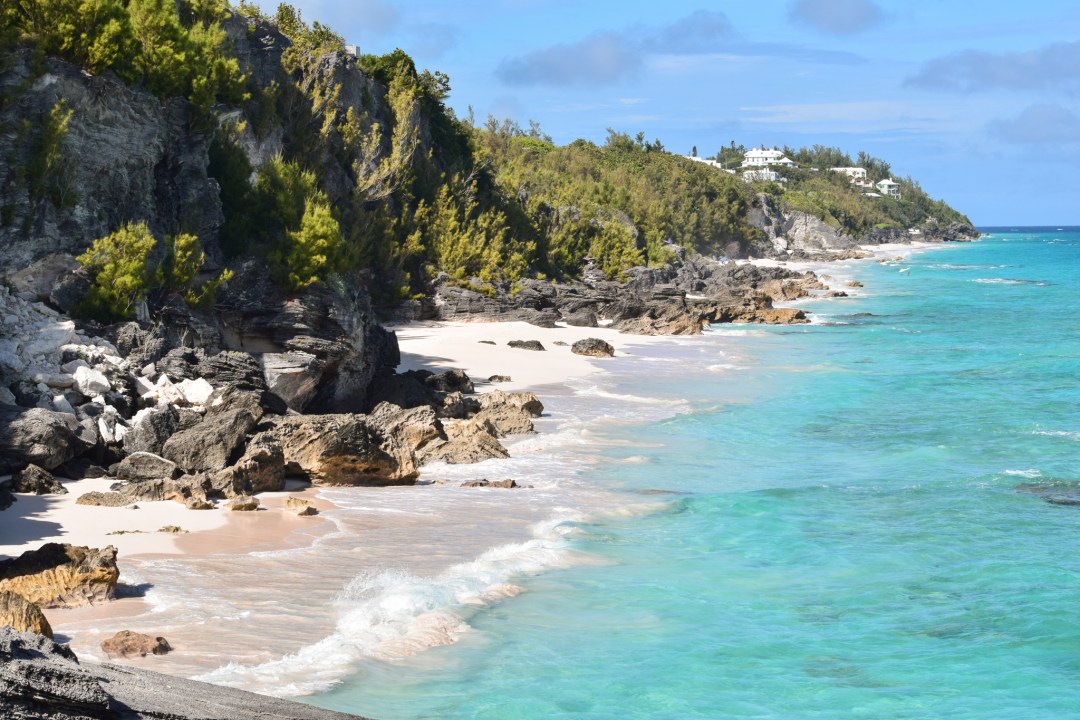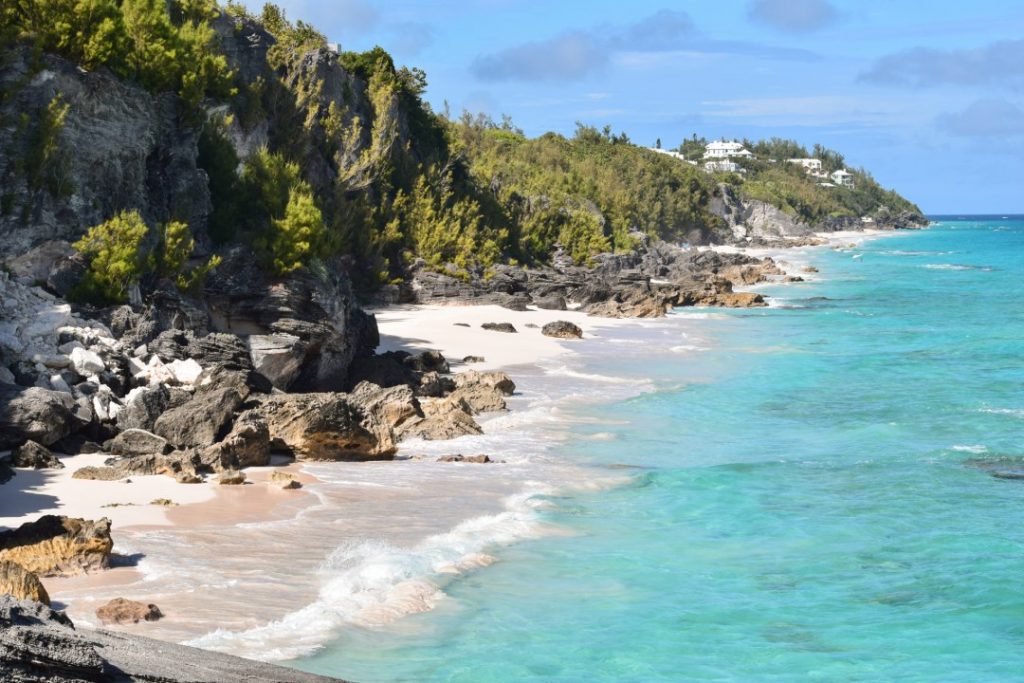 13. SINGAPORE
Country: Singapore
Best time to go: December – May
Best for: A quick trip to a futuristic city, great food and amazing rooftop bars
Singapore is simply a beautiful city and everyone should see it once in their life. That being said it isn't exactly budget-friendly especially considering hotel prices and alcohol. This is the perfect place to spend three or four days and then move on to a cheaper location in Asia. In that time you should explore the beautiful Gardens by the Bay, Sentosa Island, the Marina Bay Sands Hotel and the Singapore Flyer. Don't forget to have dinner at one of the famous Hawkers and a rooftop cocktail at the world's highest brewery Level 33.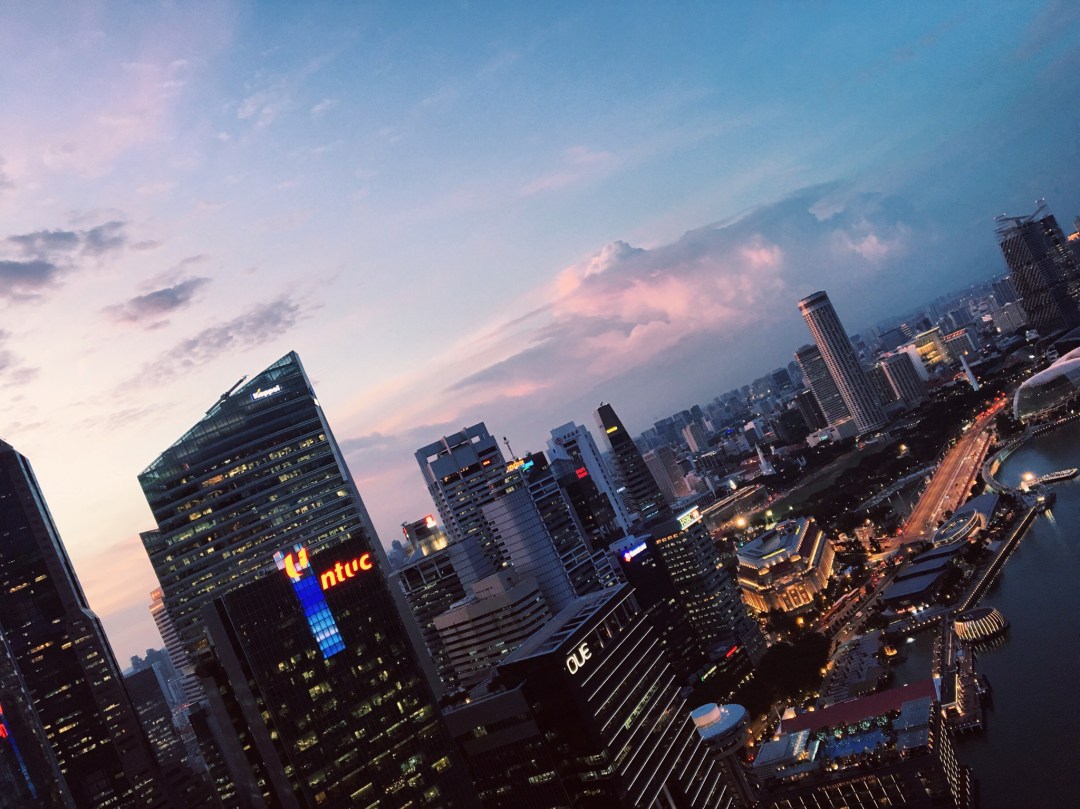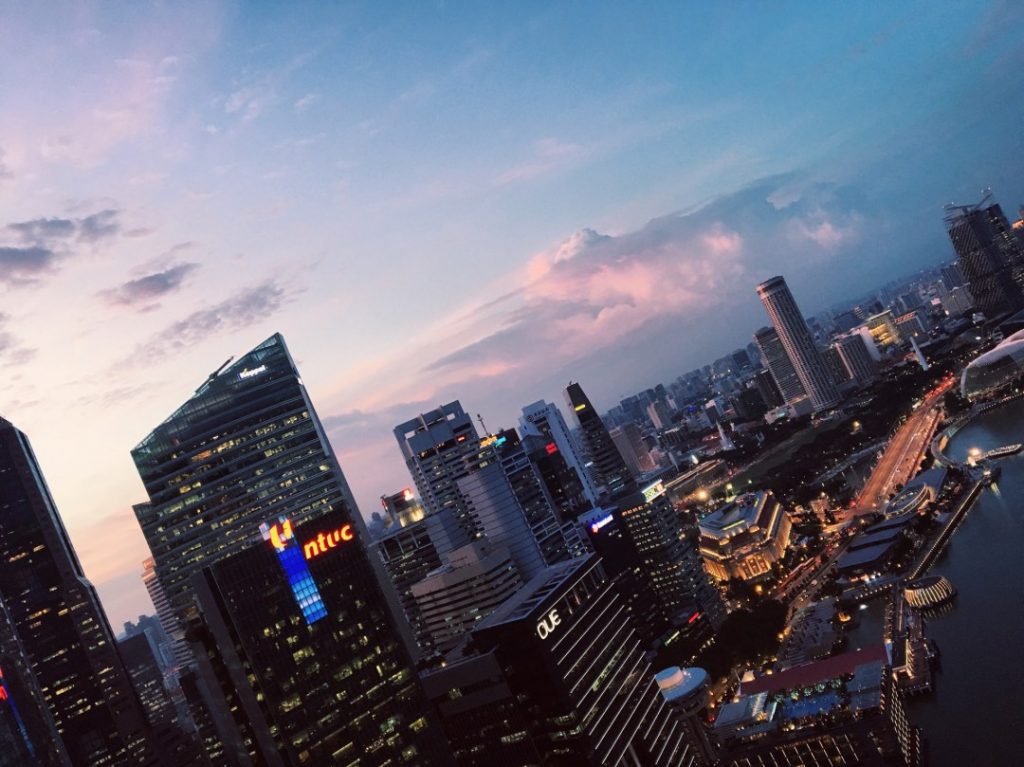 14. NEW YORK
Country: United States
Best time to go: May – October or Christmas time
Best for: A city trip with lots of sightseeing
It might be a while until you can travel to New York again after it being hit so hard by the corona pandemic, however, you can still keep it in mind as travel inspiration for your to-do list. You can spend months in New York and still not see everything so you'll be overwhelmed with all the possibilities. Prioritise big tourists spots such as the Empire State Building, Times Square and Grand Central station and try to go early in the morning to avoid the crowds. Don't forget to go outlet shopping in New Jersey while you're there.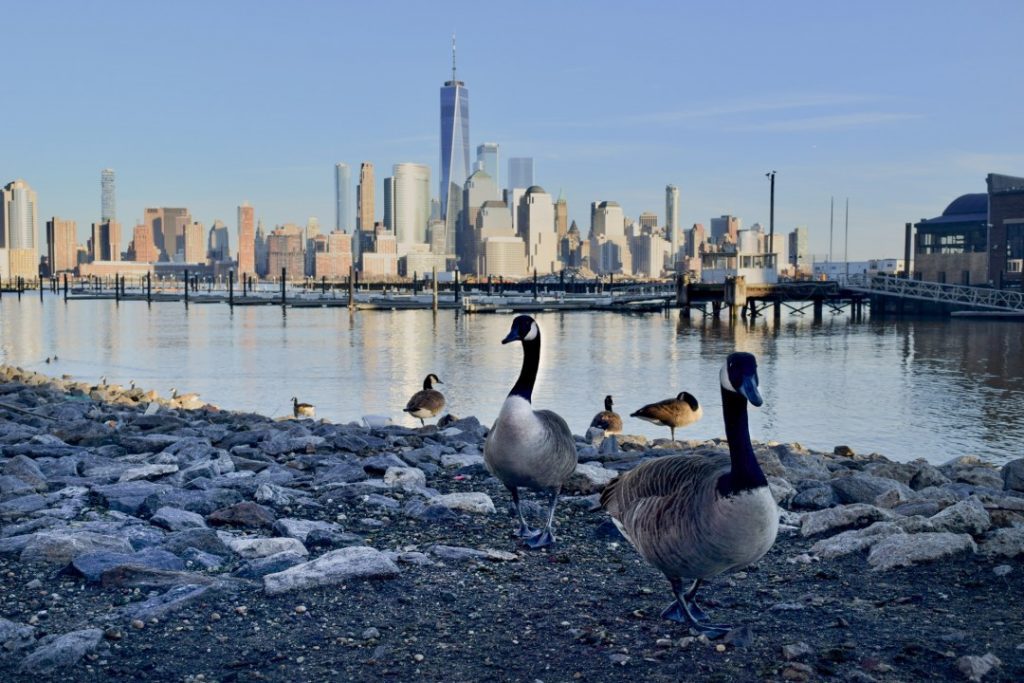 15. AMSTERDAM
Country: Netherlands
Best time to go: June – September
Best for: Dutch culture, canals, beautiful architecture and nightlife
While Amsterdam might not be as expensive as New York, Bermuda or Singapore, it's still not the best destination to visit on a budget. However, you'll get to see a beautiful city on the water with little canals everywhere. The nightlife is amazing if you're looking for a place to party. If not you won't have much trouble avoiding this scene and enjoying this stunning Dutch city during the day.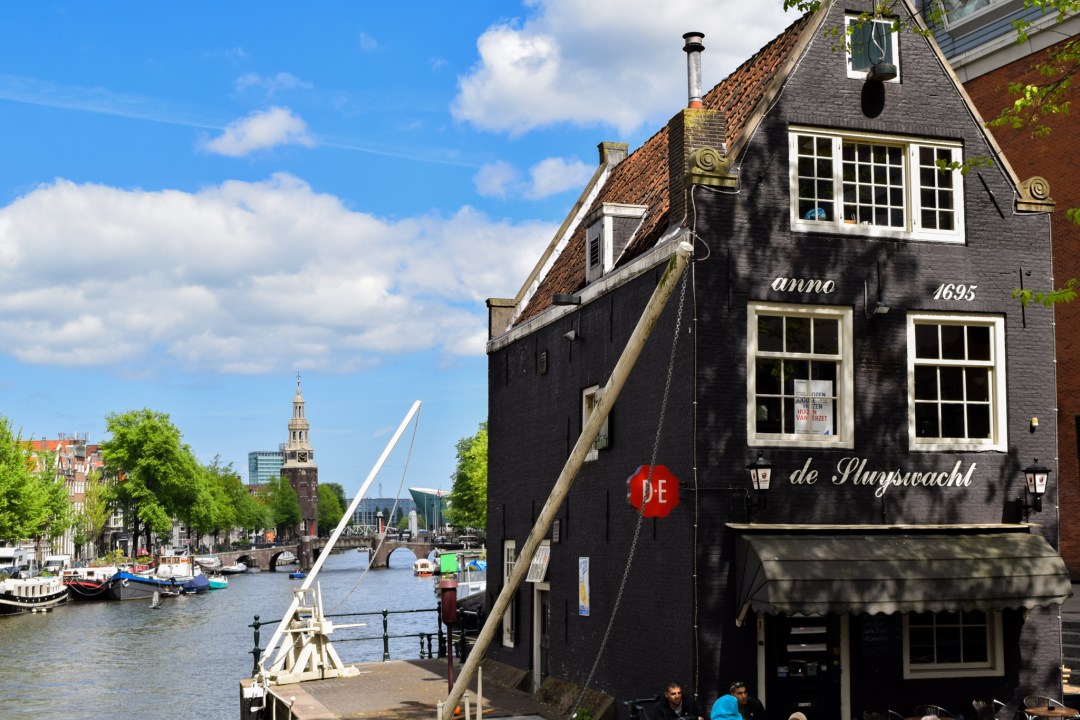 My most important travel tips and resources
Book your flights
Skyscanner is the best website for finding cheap flights since it works like a search engine so you can find the best deals across all airlines.

Book hotels and hostels
• Booking.com: Best world-wide
• Agoda: Best in South East Asia
• Hostelworld: Best for hostels

Book tours, transport and rental cars
•Viator: The best place to book tours, day trips and excursions for al budgets
•12Go: Great for ferries, trains, transfers and buses in South East Asia
•Discover Cars: Best deals for rental cars around the word

Get travel insurance
Every traveller needs travel insurance and I mean every single one. SafetyWing covers you in case of injury, illness or worse and they've got your back if your bag is stolen, flights are cancelled or in case of a natural disaster.

Pay abroad
Ask any traveller, Wise is the best choice when it comes to sending money abroad. They've always got the best exchange rates, lowest fees and their visa card is great for getting cash out or paying abroad.

Things every traveller needs:
➼ Osprey Farpoint 70 Backpack
Detachable daypack, ultra-light, durable and free repairs for life. There's a reason why so many backpackers have this bag.
➼ Packing Cubes
Packing cubes are a gamer changer, keeping your luggage organised and providing tons of extra space.
➼ Power bank
There is nothing worse than running out of battery on an overnight bus journey or a long flight. With a powerbank you can charge your eletronics on the go and make sure you're always connected.
➼ Micro-fibre towel
These lightweight towels are foldable, fast-drying and so useful when you're travelling.

➼ You can find 15 more things every traveller needs here. Some might be a bit controversial but I warned you!
Did I miss anything?
If you have any questions or feel like something is missing from this post please leave a comment below or contact me.