Are you planning a trip to France and researching local SIM cards? Is the selection overwhelming and worst of all; is everything in French? We found the best SIM card for France (and maybe even for all of Europe). The FREE SIM card (FREE is the name of the company, it's unfortunately not actually free) gets you 100GB for one month for just €19.90 (plus a one-time fee of 10€). You won't find a better deal for a prepaid SIM in France or most other places in Europe. But do you really need a local SIM card at all?
Even if you don't work online you need internet while you travel. While it's most convenient to just keep your own SIM card and use roaming you'll soon find that this will be incredibly expensive. Plus if you're travelling longterm having a local phone number will be a great benefit. So stop your research because you just found the best SIM card for France. Let us tell you where exactly you can buy it and what you need to watch out for.
This post may contain affiliate links, which means we'll receive a commission if you purchase through our links, at no extra cost to you. This helps us keep Guide your Travel free and provide high-quality content for you. Please read the full disclaimer for more information.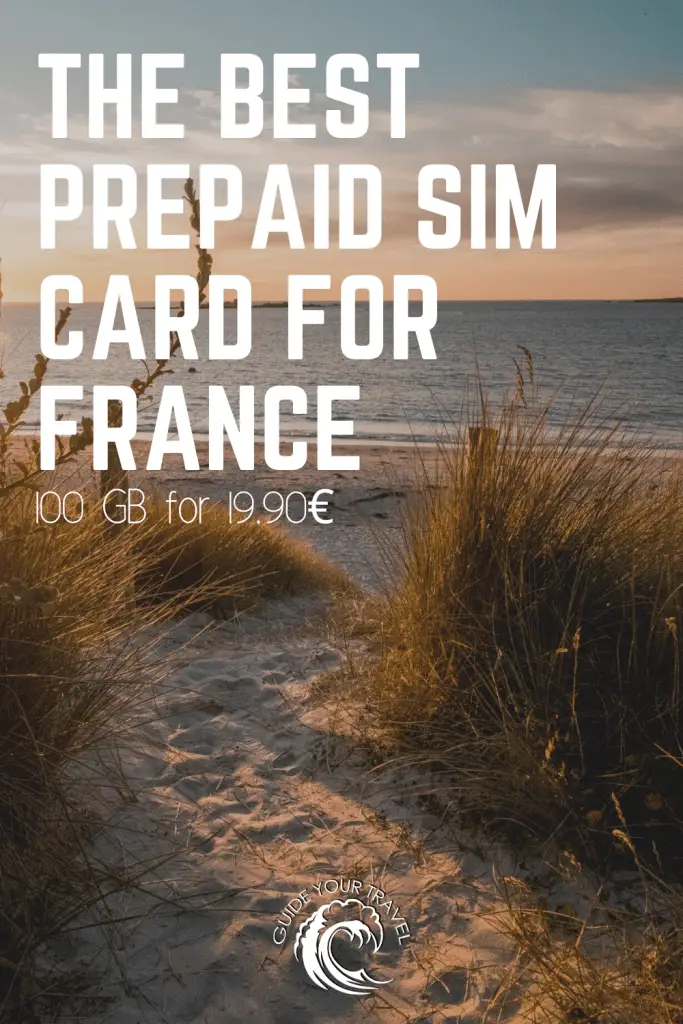 WHAT THE FREE SIM CARD OFFERS
With the FREE SIM card you'll get:
unlimited calls in France and many other European countries
unlimited text messages
100GB of high-speed mobile data
25GB of roaming in a large variety of countries
a prepaid SIM that works on a monthly basis without a contract. If you do not extend it for another month it simply stops working without any fees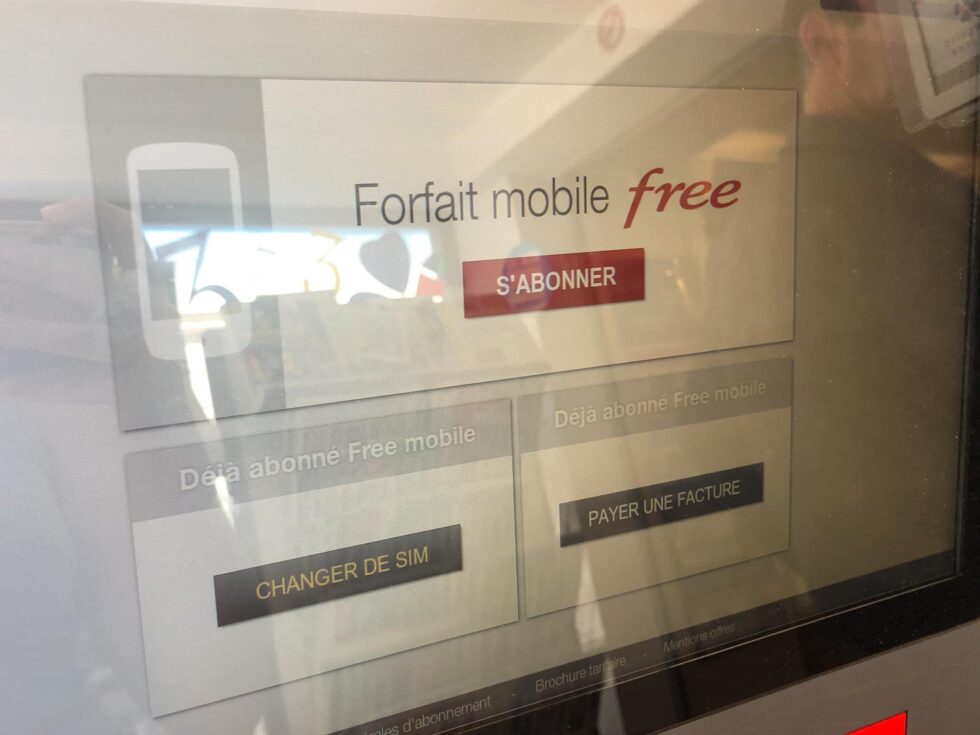 HOW MUCH IS THE FREE SIM CARD?
This prepaid SIM will cost you only €19.90 monthly which is an incredible price considering you're getting 100GB. Please note that you'll have to pay a one-time fee of €10 to buy the SIM which makes the total of your first month €29.90. Every following month you'll only pay €19.90.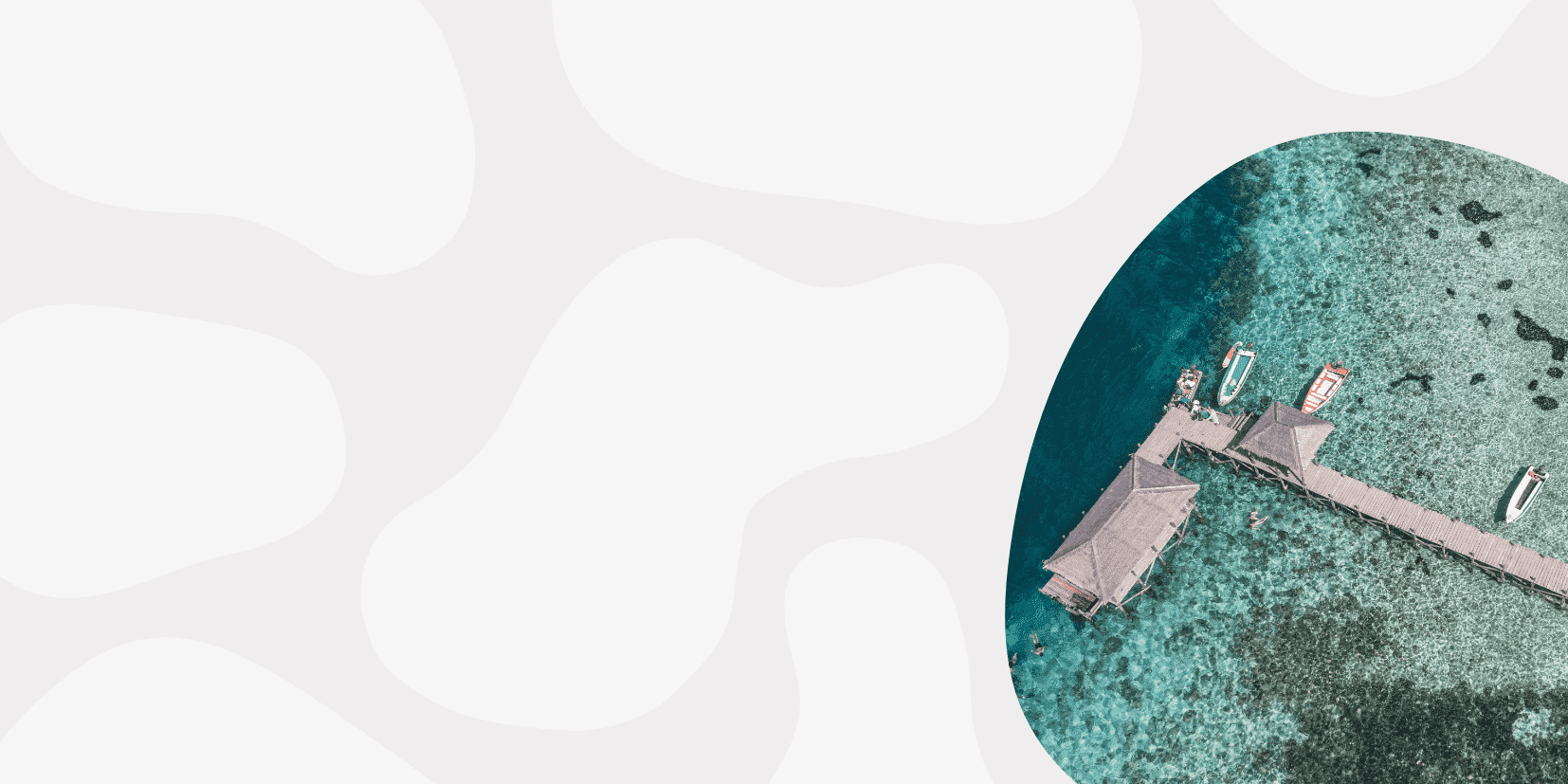 Let me save you time and effort when you're travel planning!

➼ Best travel insurance? SafetyWing
➼ Best place to find cheap flights? Skyscanner
➼ Best bank & credit card for travellers? Wise
➼ Best travel backpack? Osprey Farpoint 70
WHERE CAN YOU BUY THIS SIM CARD?
The FREE SIM card is only sold from specific vending machines across France. You cannot buy it from a normal shop. To find these machines you need to have look at this map.
You can see that there's plenty of them around, however, we recommend picking one in advance to make sure you're not stuck somewhere remote without a SIM card. The vending machines are usually located within a small shop or a shopping centre. They should be fairly easy to spot.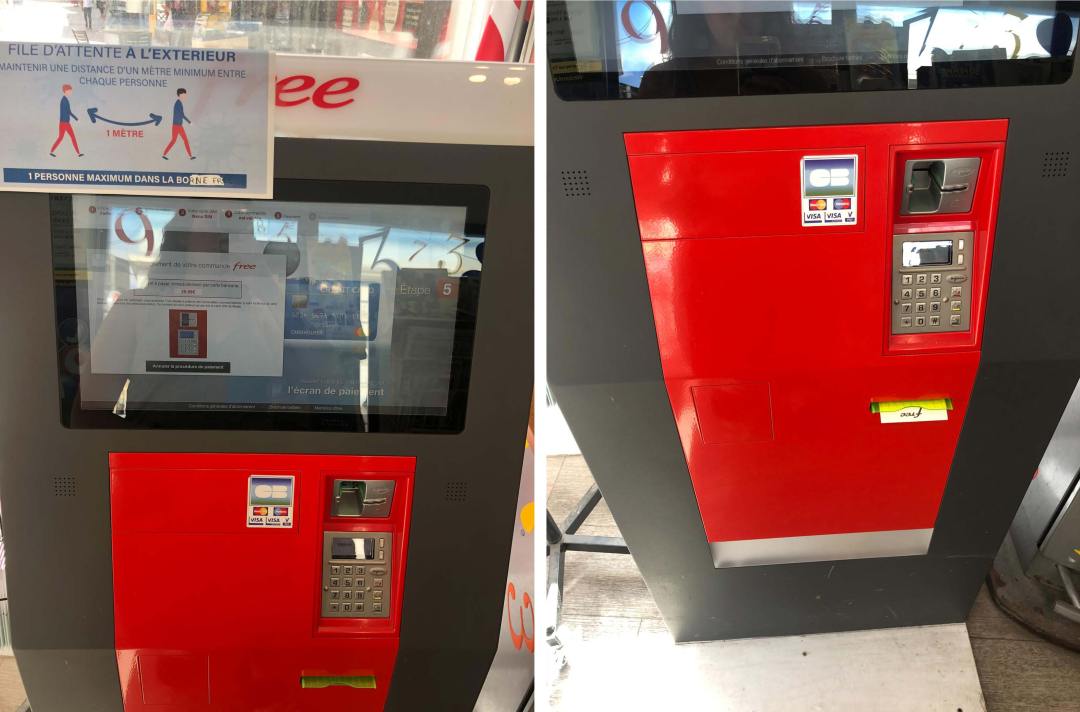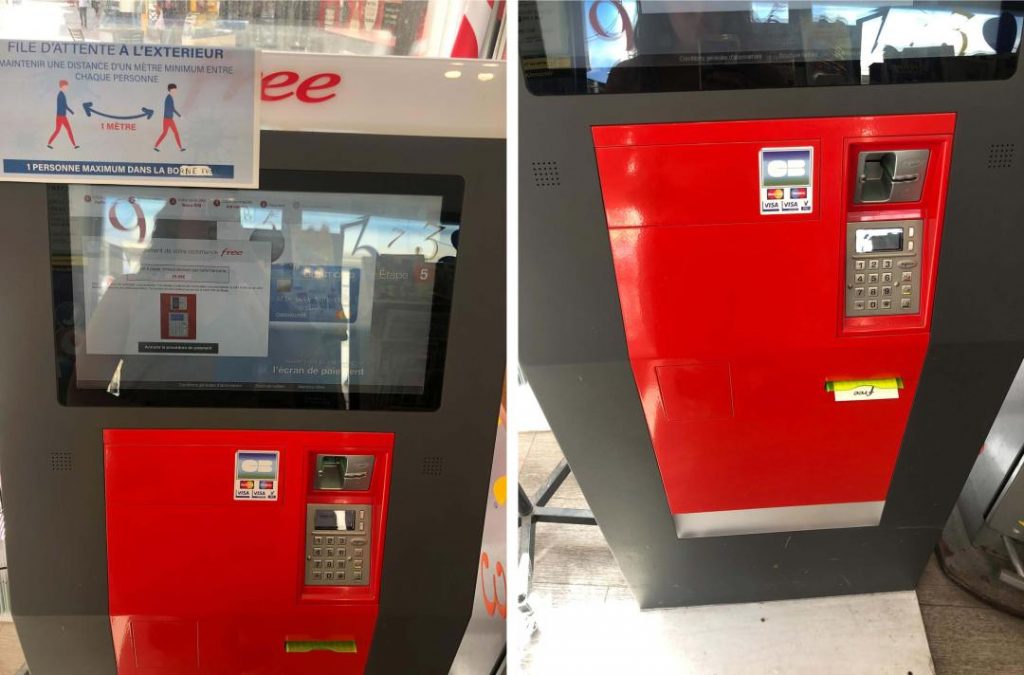 WHAT DO YOU NEED TO BUY A FREE SIM CARD?
To get your SIM card at a vending machine you will need:
A credit card
An email address
A French address (a random one will do)
You also need to know what size your SIM card needs to be (nano, micro, standard)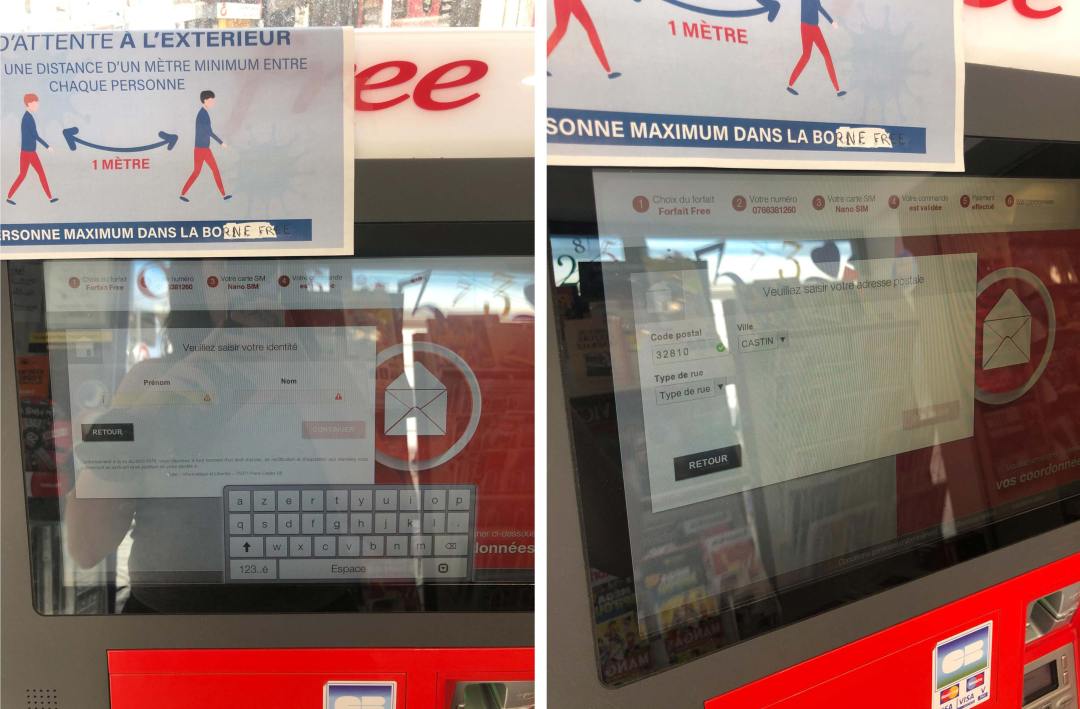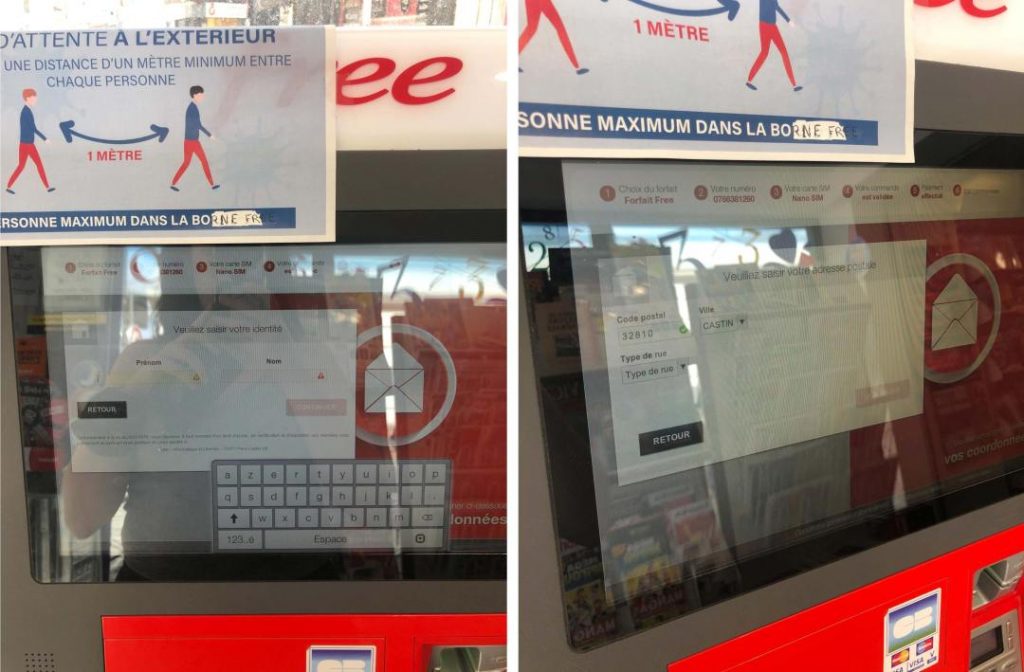 HOW TO BUY A FREE SIM CARD IF YOU DON'T SPEAK FRENCH
Unfortunately, like many things in France, FREE's vending machines and website are exclusive in French. To help you navigate buying this SIM card we came up with the step-by-step instructions below. In this list, we break down everything you need to know when buying your SIM.
Begin by clicking "Forfait mobile free S'ABONNER" and then "Continuer". Translated this means something along the lines of "subscribe to the FREE mobile plan". Don't be alarmed by this, you can choose to go for the prepaid plan in the next step.
In this step make sure to click "Valide 1 mois". If you don't take this option you will be subscribing to a plan. Click "Forfait FREE" which costs €19.90.
Now it's time to choose your phone number. Select one from the screen and click "Je choisis ce numero".
Select your SIM size (most phones use nano, Google it if you're not sure what your phone needs) and click "choisir cette SIM".
Double-check your selection (it should say Forfait Free €19.90 and Carte SIM 10€) and confirm the terms and services with "confirmer ma sélection".
After that, press "Procéder au paiement pour obtenir ma carte SIM" to proceed to payment.
Put your credit card into the machine and enter your PIN code
Now it's time to enter your personal details. Put your first name under "Prénom" and last name for "Nom". Press "continuer".
Enter your email address.
In the next step, you need to enter a French address. You can make one up as you go but I'd recommend picking one you'll remember like the address of your hotel or the address of the shop where you're buying the SIM card. You might need this address later in case you decide to extend your SIM card to a contract or if you have any problems and need to contact the FREE support.
You're almost done! Click "Appuyez ici pour recuperer votre SIM dans le bac en bas de la borne" to receive your SIM
Finally, click "imprimer mon reçu" to print your receipt. This receipt is important as it contains the PIN and PUC information for your card. You'll also find this info on the last screen so you can take a photo.
Lastly, the SIM will fall into the bottom of the machine. When I bought a SIM from one of these vending machines for the first time I had trouble finding the compartment at the bottom and had to ask someone to help. It's hidden behind a glowing panel so keep an eye out for that.
WHAT TO DO IF YOU NEED HELP OR CAN'T UNDERSTAND WHAT THE MACHINE SAYS?
If you get lost along the way somewhere when you buy your SIM card you can always try asking someone in the shop or nearby. Most people will be happy to assist you. Another great option is to use the Google Translate App. You can simply hold your camera up to the screen and the app will translate in real-time. This saves you from having to type everything in.
ARE YOU RISKING ADDITIONAL FEES BY PAYING WITH YOUR CREDIT CARD?
At first, I felt a bit uncomfortable paying a prepaid SIM with my credit card because it gives you the notion that FREE can just charge your card for any fees that might pop up. I'm happy to tell you that that's not the case. If you clicked on the prepaid option in step 2 you will have no additional charges. After one month your card will simply stop working.
However, watch out for additional roaming charges that you'll have to face if you use your SIM in some countries that are not part of the agreement. The good thing is that FREE will not deduct these charges from your card directly. You will first have to log in to their portal and agree for your card to be charged (or pay with a different payment method). In any case, you will first receive a text message letting you know you have an open balance.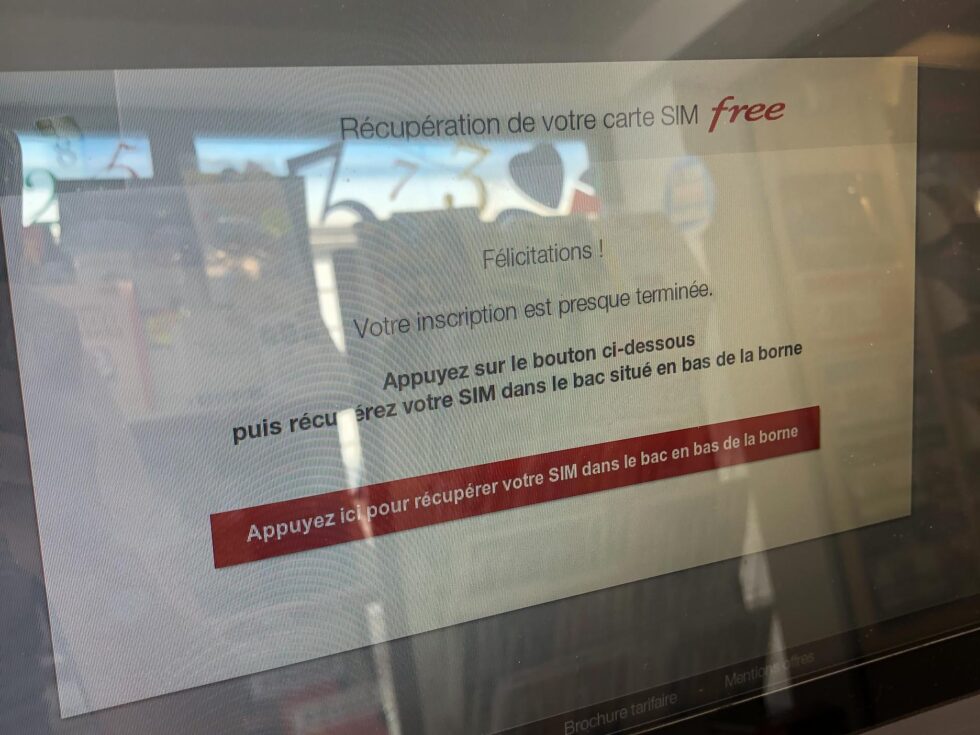 CAN YOU USE THE FREE SIM CARD IN OTHER COUNTRIES?
Yes, you can! From the 100GB FREE gives you 25GB to use in other countries. Check the list of countries available here. The selection is surprisingly big and is not confined to only Europe. You can also use your SIM card in countries like the US, Canada, Australia and Malaysia. It's really a great deal.
Be careful when using your SIM in countries that are not on this list. In Andorra, for example, 1MB with FREE costs €16. You'll rack up charges pretty quickly if you don't switch off your roaming.
CAN YOU RECHARGE THE SIM CARD?
You can recharge your FREE SIM card if you want to use it for another month (or more). Simply enter your information in the FREE login portal and extend your card. If you're planning to use it for a longer time period you can also opt to switch your card to the subscription service so the €19.90are charged automatically.
Although we have not tested it ourselves, some people online claim that the FREE SIM card only works abroad for 4 consecutive months if you do not return to France in between. So keep in mind that this SIM will not work abroad indefinitely.
A solution that was presented online was to buy two SIM cards and use one normally while opting to go for a €2 subscription on the second card. That way you are charged €2 monthly for the second card and can change this into a €19.90 subscription with 25GB roaming once your first card expires after 4 months abroad. Now you can use FREE for 8 months without having to return to France.
Is this really worth it? Only if you're travelling to countries with very high mobile data charges or if you're keen on sticking with one provider. Otherwise, I'd go for a local SIM card wherever you're travelling.
IS THE FREE SIM CARD WORTH IT?
In our opinion, the FREE SIM card is the best local SIM you can find in France. Since people tend to visit more than one country in Europe it's extra convenient to know you can just take this SIM with you wherever you go.
100GB for a reasonable price and no contract or extra charges? Sign us up! We highly recommend FREE to anyone looking for A LOT of data for an affordable price. You can finally watch Netflix without having to feel guilty about using too much data.
Planning a trip to France and no idea where to go? You need to see how incredible Mont-Saint Michel is. Read our complete guide to France'S most unusual island here.
My most important travel tips and resources
Book your flights
Skyscanner is the best website for finding cheap flights since it works like a search engine so you can find the best deals across all airlines.

Book hotels and hostels
• Booking.com: Best world-wide
• Agoda: Best in South East Asia
• Hostelworld: Best for hostels

Book tours, transport and rental cars
•Viator: The best place to book tours, day trips and excursions for al budgets
•12Go: Great for ferries, trains, transfers and buses in South East Asia
•Discover Cars: Best deals for rental cars around the word

Get travel insurance
Every traveller needs travel insurance and I mean every single one. SafetyWing covers you in case of injury, illness or worse and they've got your back if your bag is stolen, flights are cancelled or in case of a natural disaster.

Pay abroad
Ask any traveller, Wise is the best choice when it comes to sending money abroad. They've always got the best exchange rates, lowest fees and their visa card is great for getting cash out or paying abroad.

Things every traveller needs:
➼ Osprey Farpoint 70 Backpack
Detachable daypack, ultra-light, durable and free repairs for life. There's a reason why so many backpackers have this bag.
➼ Packing Cubes
Packing cubes are a gamer changer, keeping your luggage organised and providing tons of extra space.
➼ Power bank
There is nothing worse than running out of battery on an overnight bus journey or a long flight. With a powerbank you can charge your eletronics on the go and make sure you're always connected.
➼ Micro-fibre towel
These lightweight towels are foldable, fast-drying and so useful when you're travelling.

➼ You can find 15 more things every traveller needs here. Some might be a bit controversial but I warned you!
Did I miss anything?
If you have any questions or feel like something is missing from this post please leave a comment below or contact me.