Why you should visit Competa in Andalusia, Spain
Competa is often secretly considered the hidden gem of the Axarquia, Spain's incredible mountain region. As one of the famous white villages of Andalusia, Spain, Competa is a great choice for anyone looking for incredible views, authentic Spanish culture and the serenity that small-town life brings. Whether you're lucky enough to be shopping for properties for sale in the Competa area or are just visiting for a few days you'll love the many things to do and see in this beautiful small town.

Competa has a very large expat community with heavy influences from the UK and central Europe. In recent years a lot of artists have been calling Competa their home, preferring the quiet life in one of the best white villages in Andalusia to the busy streets of the nearby Malaga.

With the perfect combination of heart-stopping nature, opportunities for outdoor activities and cultural offers with affordable dining this town should be at the top of your Spain bucket list.
Is Competa a good day trip destination from Malaga?
It takes just over an hour to drive from Malaga to Competa. A lot of tourists visit the town as a day trip although it is highly recommended to spend at least a weekend if not more here. Competa may not be very large but it's rich in culture with a lot of things to see and do. If you're planning a day trip itinerary from Malaga to Competa you'll want to see the most important places around town before having a nice lunch in one of the best restaurants with a stunning view. In the afternoon head to the nature park and enjoy a quick hike with even better views of the surrounding mountains. Have cocktails in town with live music before heading back to Malaga.
How to get to Competa, when to go and what you need to know before you go
A trip to Competa, one of the most beautiful white villages in Andalusia is one of the best things to do during your time in Spain. To make the most for your trip you should plan your transport and the time you visit carefully. Our complete guide to Competa, Spain is the perfect companion to this list of the best things to do in town. Find out all about Competa's incredible history, how to get around in town and where the best place to stay is.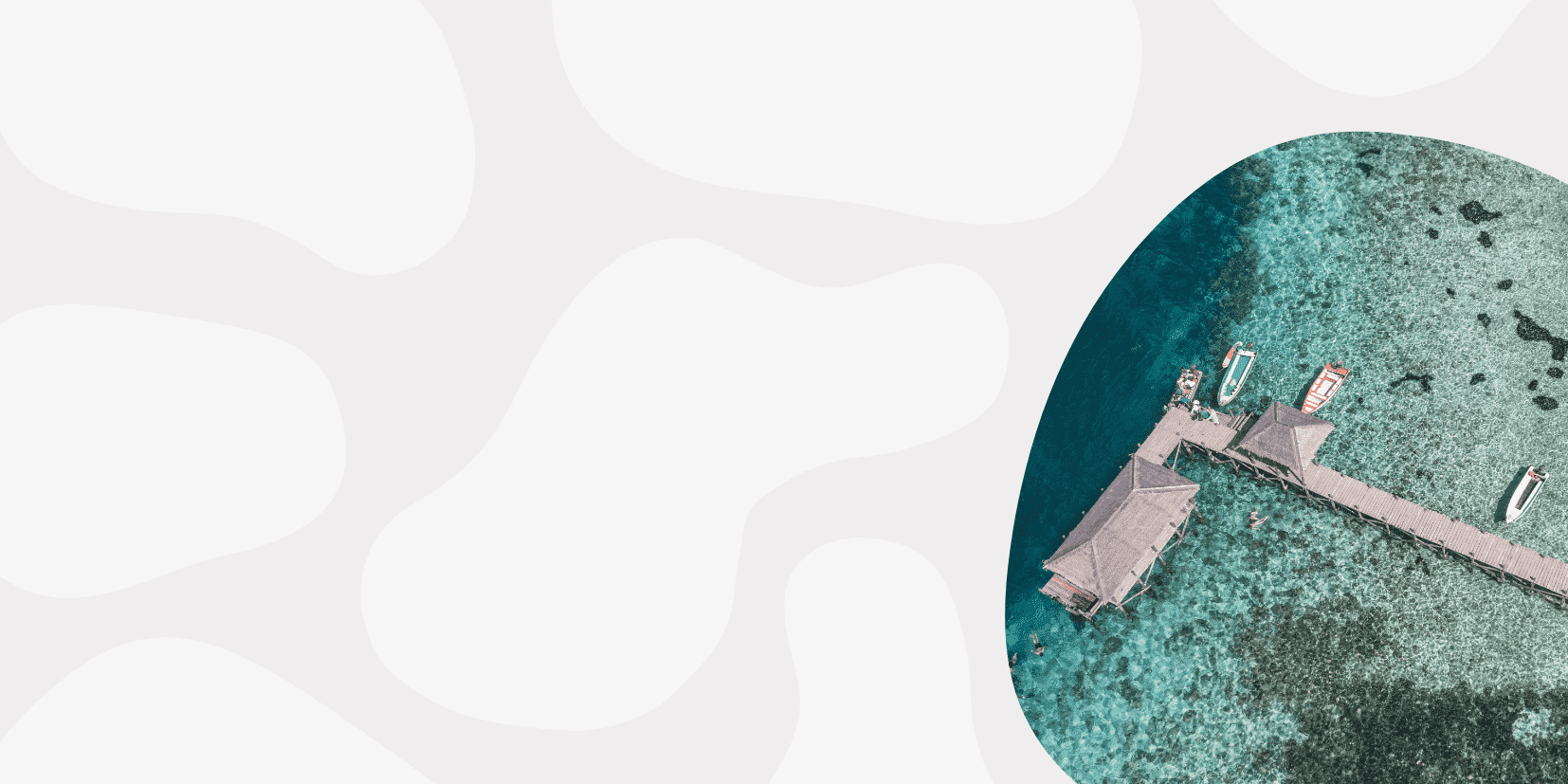 Let me save you time and effort when you're travel planning!

➼ Best travel insurance? SafetyWing
➼ Best place to find cheap flights? Skyscanner
➼ Best bank & credit card for travellers? Wise
➼ Best travel backpack? Osprey Farpoint 70
44 best things to do in Competa, Spain
41 things to do might seem like a lot for a small town like Competa. This just goes to show how diverse and multi-faceted this tiny village is. Luckily, most important attractions are located within walking distance of each other in the centre of town. These make up the first section of this best things to do in Competa, Spain list. The second part includes activities and attractions that are located a little bit outside of town and might a little bit more time to see. Definitely make sure to plan to see as many as possible during your time in Competa. It's worth it


Things to do in the village of Competa
Competa is a small town so all of its attractions are located very close together. Just keep in mind that the village is located in the mountains so you will have to walk uphill a lot making some distances longer than they seem on the map.
1. Head to the Saturday Markets
Every Saturday the town of Competa organises a market at the Plaza de la Axarquia. Come here to shop for fresh fruits and vegetables, household items and local products. The market isn't very large but definitely worth a visit if you happen to visit Competa on a weekend.

Saturdays are usually the busiest day in town as a lot of day-trip tourists visit Competa so you will most likely struggle to find a parking spot near the market. Park a little further away instead and walk the rest of the way. The market tends to be busiest around 11:00 am and slowly quiets down after noon.
Top tip: This is a great place to shop for spices and handcrafted local products. However, expect to pay slightly elevated tourist prices.
2. Spend an afternoon at the Plaza Almijara
The Plaza Almijara mark the heart of Competa and is the most lively place in town. This is where locals and tourists come together every evening to meet up for dinner and enjoy warm nights during summer. The square has three restaurants that peacefully coexist next to each other. If you're looking for a lively place to have tapas or drinks in Competa the Plaza Almijara is the place to go. Just make sure to pre-book a table if you're visiting on weekends to get a good spot. With magnificent views of the Iglesia Nuestra Señora de la Asunción, Competa's iconic church.
Top tip: The three restaurants at the square are Casa Paco, Perico and the Taperia. Casa Paco is a bit more expensive and great for special occasions while Perico and the Taperia offer fantastic budget-friendly tapas and drinks. Perico is the largest restaurant out of the three.
3. Admire the 16th-century church of San Sebastian
The impressive Iglesia Nuestra Señora de la Asunción is usually the only church that day trip tourists to Competa come to see. However, if you have a bit more time in this beautiful white village you should pay the Ermita de San Sebastian a visit. This 16th-century building is said to mark the former centre of town and is dedicated to the patron saint of Competa; San Sebastian.
Top tip: This church is very simple and is often overlooked. Its historic significance is what makes it special and worth visiting.
4. Have tapas in an authentic Spanish bodega
La Bodega might just be Competa's most authentic eatery. If you're looking to experience authentic Spanish culture then this is the perfect place for a light lunch or snack. The Bodega doesn't have a very large menu but focuses on simple tapas with local ham and cheese. This is also where you'll find some of the best prices for food in drinks in town. During the colder months, you can sit inside and enjoy the rustic interior while you admire artefacts like the historic oil press that is exhibited in the bodega.
Top tip: Pick up some sandwiches here for a packed lunch if you're going hiking for the day. The Bodega also sells freshly cut ham and cheese as well as the best olives in the area.
5. Admire the casas colgantes, the hanging houses of Competa
You can find one of the most impressive views in Competa at the casas colgantes also called the hanging houses. They're located at the Plaza de Vendimia and a few years ago a beautiful new viewing platform was built so they're even more accessible now. The casas colgantes are a series of traditional white houses sitting on top of a steep cliff above a former river. They almost seem as though they're about to tip over into the gorge below.
Top tip: This area of town is rarely very crowded and usually a lot more quiet than the main square.
6. Visit the art museum
7. See the Plaza de Vendimia
The Plaza de Vendimia is a little plaza located a little bit away from the centre of town. This is where the iconic Noche del Vino (night of the wine) takes place every August. There is a beautiful rock wall with mosaics beneath it showing how the traditional Moscatel wine is made. During the noche del vino wine is produced below these mosaics and the square gets incredibly busy. Definitely pay this square a visit if you're coming to Competa even if it's not the Noche del Vino.
Top tip: You can find El Pampano, one of the best restaurants in town at the Plaza de Venidimia. They have a beautiful terrace with great views and their menu is vegetarian-friendly.
8. Stop by the tourism office
A tourism office might not sound like the most exciting place to go to when you're travelling but sometimes it can be useful. The Competa tourism office is located towards the bottom of the village next to the only bus stop. Come here to pick up local tourist newspapers, fun posters or tshirts and local products. The staff is very helpful and will give you advice on hiking trails or anything else you might need.
Top tip: The tourism office hosts regular activities and cultural events so ask them if anything is going on in Competa while you are there.
9. Admire the Paseo de Tradiciones
The Paseo de Tradiciones is located next to the Parroquia Nuestra Señora de la Asunción, Competa's main church. This plaza is where a large wet market used to be located until it was renovated in 2009 and changed to an open-air walkway. Intricate mosaics which depict the history of the town decorate the walls.
Top tip: This is a beautiful place to take photos especially during the early afternoon on a sunny day.
10. Visit the beautiful Ermita de San Antón
This beautiful little 18th-century church is located close to the largest hotel in Competa. It has a little courtyard around it and a nice view over the village. While access to the inside is not always possible, seeing the exterior of the church is highly recommended especially if you're exploring the village.
Top tip: This is a great place to see on the way if you're hiking to Canillas de Albaida, a nearby village.
11. Stop by the Fuente de Tres Gracias
12. Wander through Calle Toledo
13. Discover the Rincon de los Abuelos
14. Walk along the Calle Laberinto
15. Visit the Parroquia Nuestra Señora de la Asunción
17. Try the Pollo al Vino de Competa
The Pollo al Vino de Competa is probably this town's most iconic dish and something every visitor needs to try at least once. The delicious creamy sauce is made with local sweet wine and served with grilled chicken and vegetables. However, there is no vegetarian option currently offered unfortunately. You could make it yourself by modifying recipes such as this one.
Top tip: El Recreo, El Pampano and Casa Paco do some of the best Pollo al Vino de Competa in town.
19. Grab affordable drinks
Competa is a small mountain town and it's the perfect place to get affordable drinks. Most restaurants offer beer for around €1 to €2 and cocktails for €4 to €5. You can find a glass of wine for around €1.50 to €3. If you want to enjoy a night on on a budget this is the place to go.
Top tip: Venta de Palma, La Bodega, La Esquina de Miguel and Bar Alfonso have some of the most affordable prices for drinks.
20. Enjoy cultural events throughout the year
21. Listen to live music
22. Explore the little streets and alleys
23. Go shopping
24. Keep an eye out for mosaics and art
25. Try the best restaurants in town
26. Support local animal organisations
27. Try local delicacies
28. Shop for properties and dream of a life in Competa
30. Grab a local newspaper and immerse yourself in local life
31. Go for a swim
32. Visit the art gallery
Things to do close to or outside of Competa
33. Visit the Puerto de Collado
34. Visit the nearby white villages
35. Climb Maroma
36. Go to the scenic viewpoint
38. Enjoy a hot day at the Fabrica de la Luz
39. Hike to Canillas de Albaida
40. Spend the day by the beach
41. Explore the nature park
42. Explore a tiny lost village in the mountains
43. Go hiking
44. Join a guided tour (and give your rental car a break)
My most important travel tips and resources
Book your flights
Skyscanner is the best website for finding cheap flights since it works like a search engine so you can find the best deals across all airlines.

Book hotels and hostels
• Booking.com: Best world-wide
• Agoda: Best in South East Asia
• Hostelworld: Best for hostels

Book tours, transport and rental cars
•Viator: The best place to book tours, day trips and excursions for al budgets
•12Go: Great for ferries, trains, transfers and buses in South East Asia
•Discover Cars: Best deals for rental cars around the word

Get travel insurance
Every traveller needs travel insurance and I mean every single one. SafetyWing covers you in case of injury, illness or worse and they've got your back if your bag is stolen, flights are cancelled or in case of a natural disaster.

Pay abroad
Ask any traveller, Wise is the best choice when it comes to sending money abroad. They've always got the best exchange rates, lowest fees and their visa card is great for getting cash out or paying abroad.

Things every traveller needs:
➼ Osprey Farpoint 70 Backpack
Detachable daypack, ultra-light, durable and free repairs for life. There's a reason why so many backpackers have this bag.
➼ Packing Cubes
Packing cubes are a gamer changer, keeping your luggage organised and providing tons of extra space.
➼ Power bank
There is nothing worse than running out of battery on an overnight bus journey or a long flight. With a powerbank you can charge your eletronics on the go and make sure you're always connected.
➼ Micro-fibre towel
These lightweight towels are foldable, fast-drying and so useful when you're travelling.

➼ You can find 15 more things every traveller needs here. Some might be a bit controversial but I warned you!
Did I miss anything?
If you have any questions or feel like something is missing from this post please leave a comment below or contact me.