Flight tickets in South East Asia are usually very cheap, especially if you fly with low-cost airlines. However, if you're planning to go from Yogyakarta to Jakarta (or vice versa) my advice would be to take a train instead.
The Indonesian train system is actually quite convenient and easy to use. The trains are comfortable and reliable and ticket prices can be as low as IDR 74,000 (~ €4.70) for economy class. The train route between Yogyakarta and Jakarta is very scenic and you will get a great impression of life in the countryside as you travel.
To make the idea of booking a train in Indonesia less daunting we've come up with this guide to tell you all you need to know. Let's begin.
Planning your time in Jakarta? You need to check out the National Monument.
This post may contain affiliate links, which means we'll receive a commission if you purchase through our links, at no extra cost to you. This helps us keep Guide your Travel free and provide high-quality content for you. Please read the full disclaimer for more information.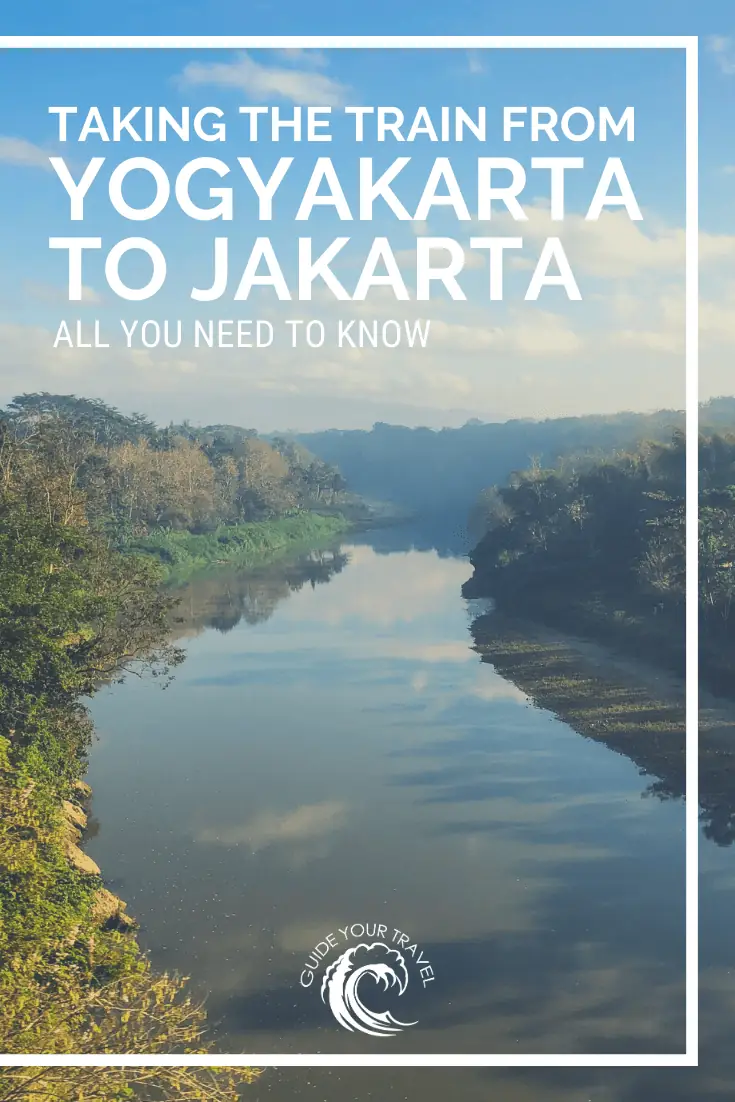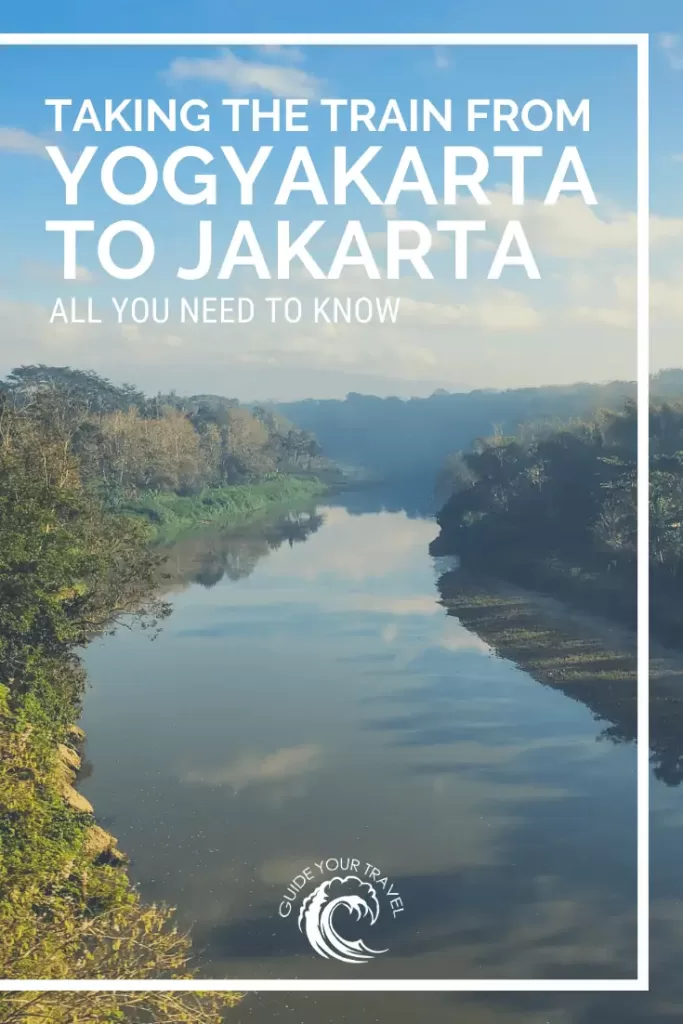 WHERE SHOULD YOU BUY YOUR TRAIN TICKETS?
The best and easiest way is to book your tickets online. If you're unable to do that you can also purchase train tickets in some Indonesian convenience stores such as Alphamart or Indomaret. However, it is better to book online to avoid scams.
You can also buy tickets directly the train station if you're in Yogyakarta already.
Ticket.com is a great website to use when booking train tickets. You can pay by credit card and the website is available in English. After booking your tickets will be sent to you by email which includes all the details you need for your train journey.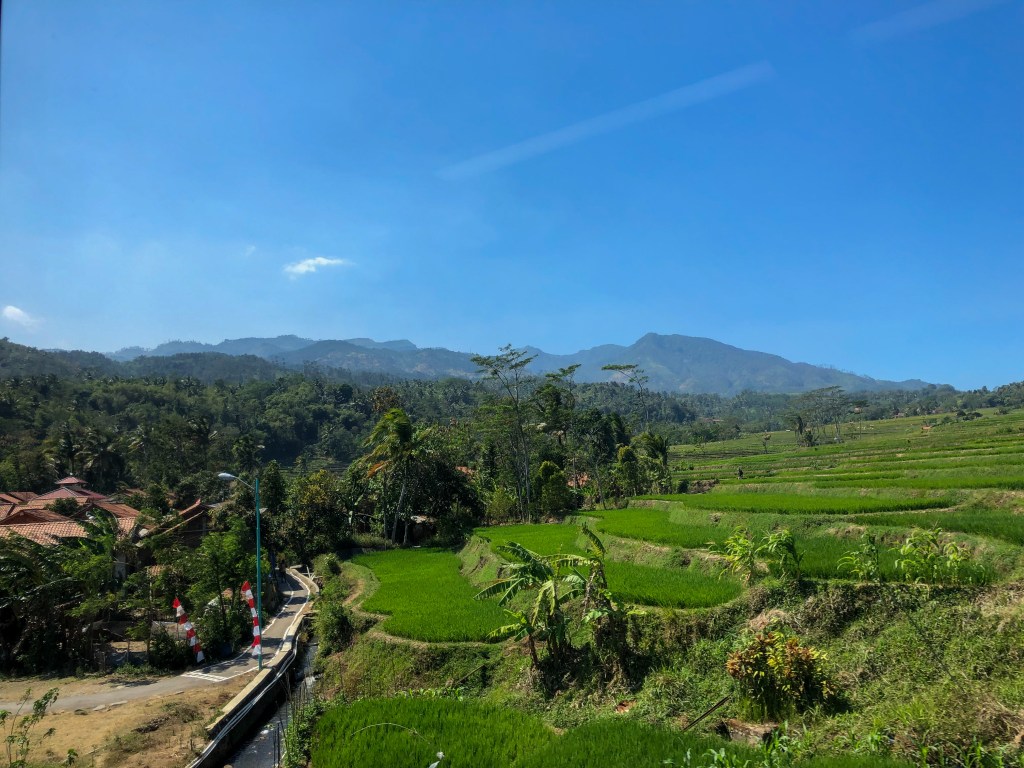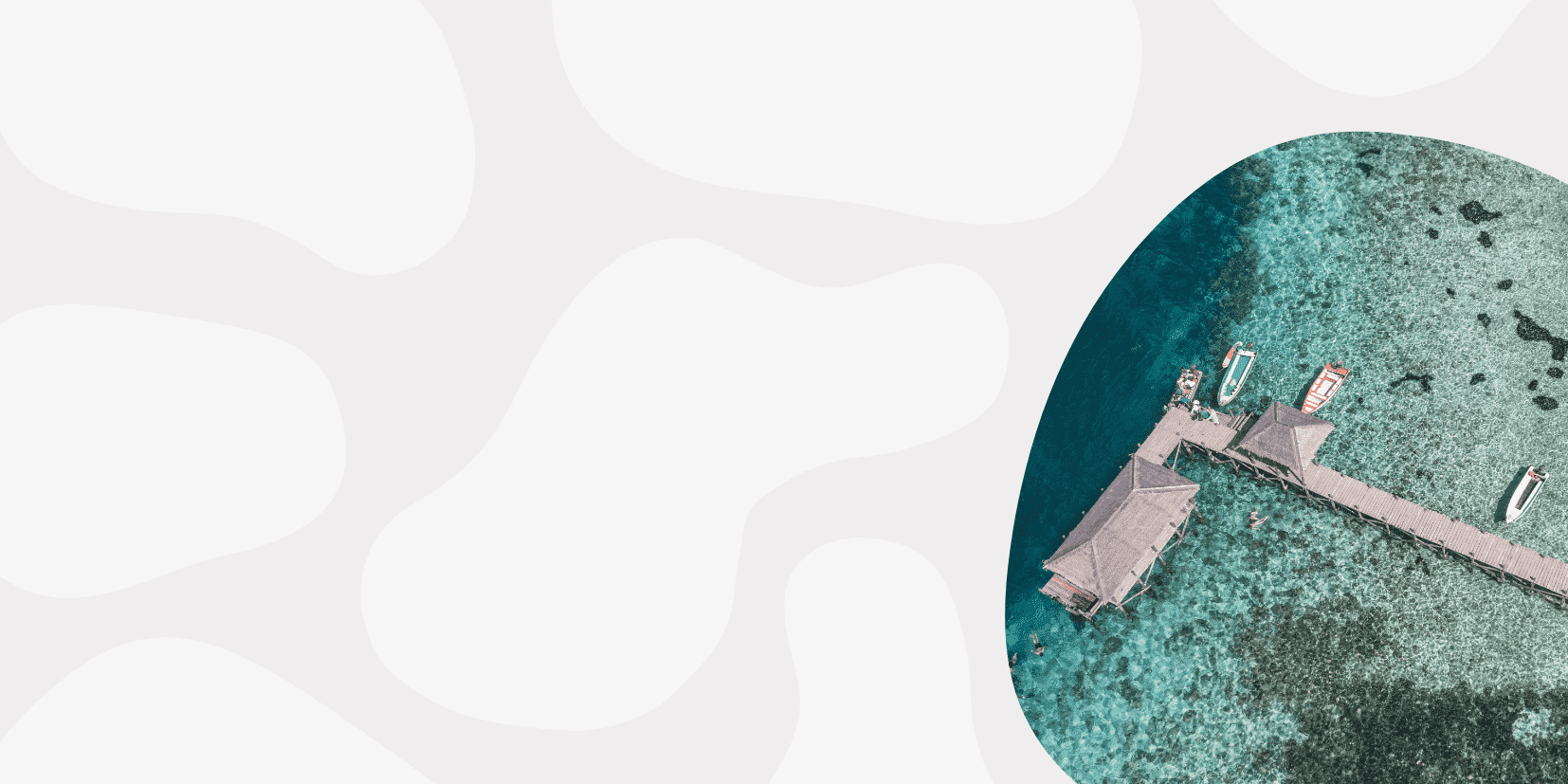 Let me save you time and effort when you're travel planning!

➼ Best travel insurance? SafetyWing
➼ Best place to find cheap flights? Skyscanner
➼ Best bank & credit card for travellers? Wise
➼ Best travel backpack? Osprey Farpoint 70
WHEN SHOULD YOU BUY THE TICKETS?
Train tickets are only available approximately one month in advance. They do tend to sell out, especially during weekends and public holidays so it's worth booking as soon as you can. However, if you're travelling more spontaneously you can always check when the prices are especially cheap.
Don't wait until the last minute or you'll risk not getting the train, class or departure time you want.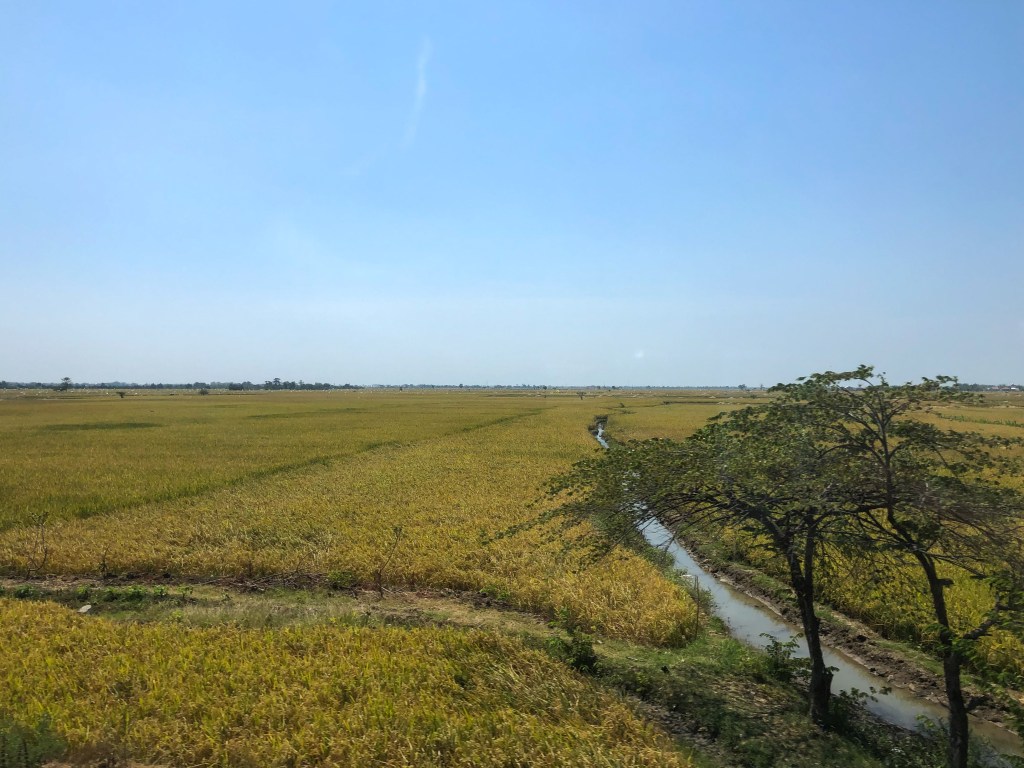 ECONOMY, BUSINESS OR EXECUTIVE?
Indonesian trains have three classes; Eksekutif, Bisnis and Ekonomi. Executive (Eksekutif) are the most luxurious and most expensive trains while Business and Economy offer cheaper prices but less comfort.
It is worth noting that usually, not all classes are available on one train. Executive trains are usually exclusively Executive while Business and Economy are sometimes combined. For some reason, there seems to be a lack of Business class seats on the Yogyakarta-Jakarta route. For most dates, the only options available are Executive and Economy.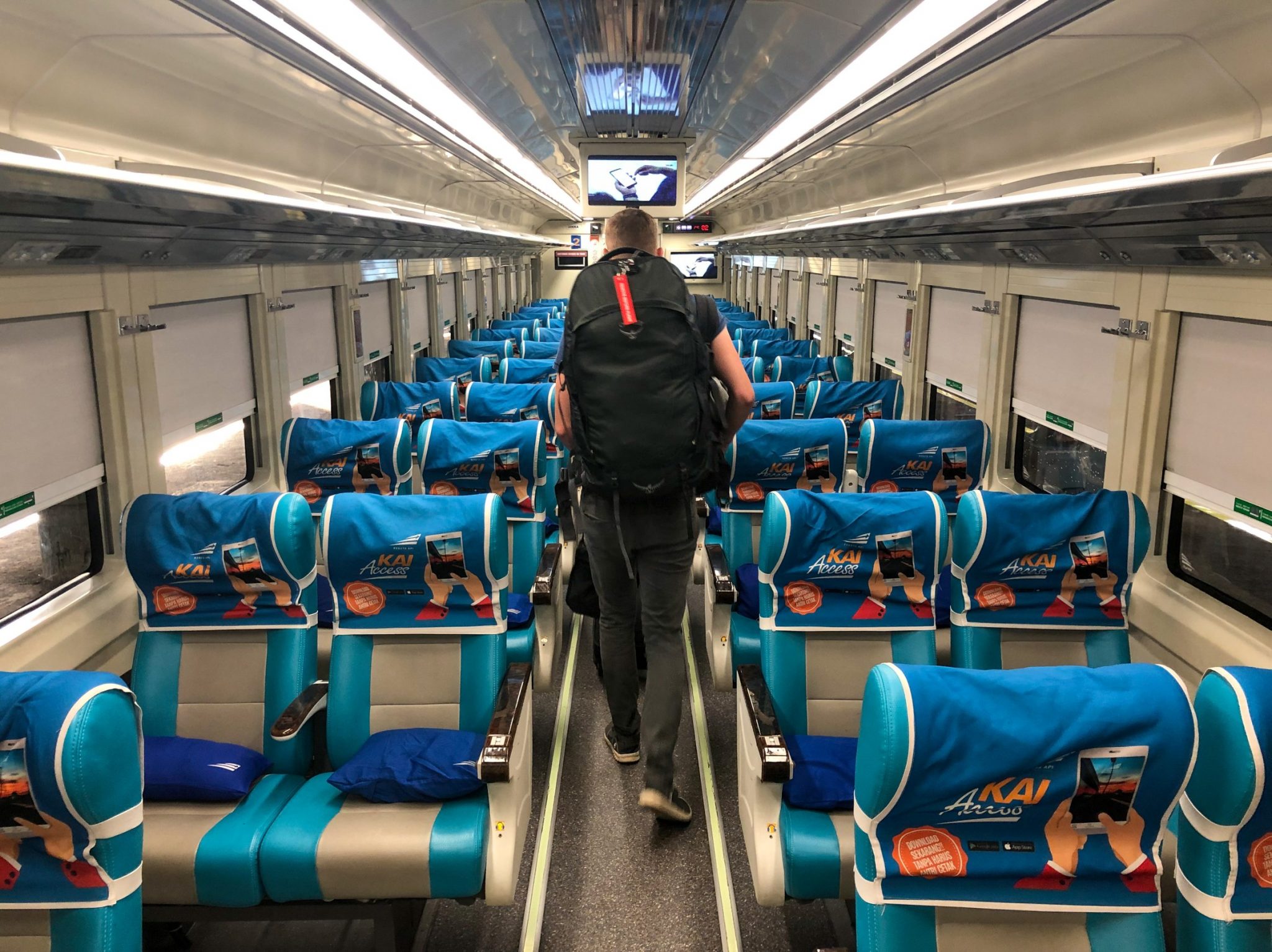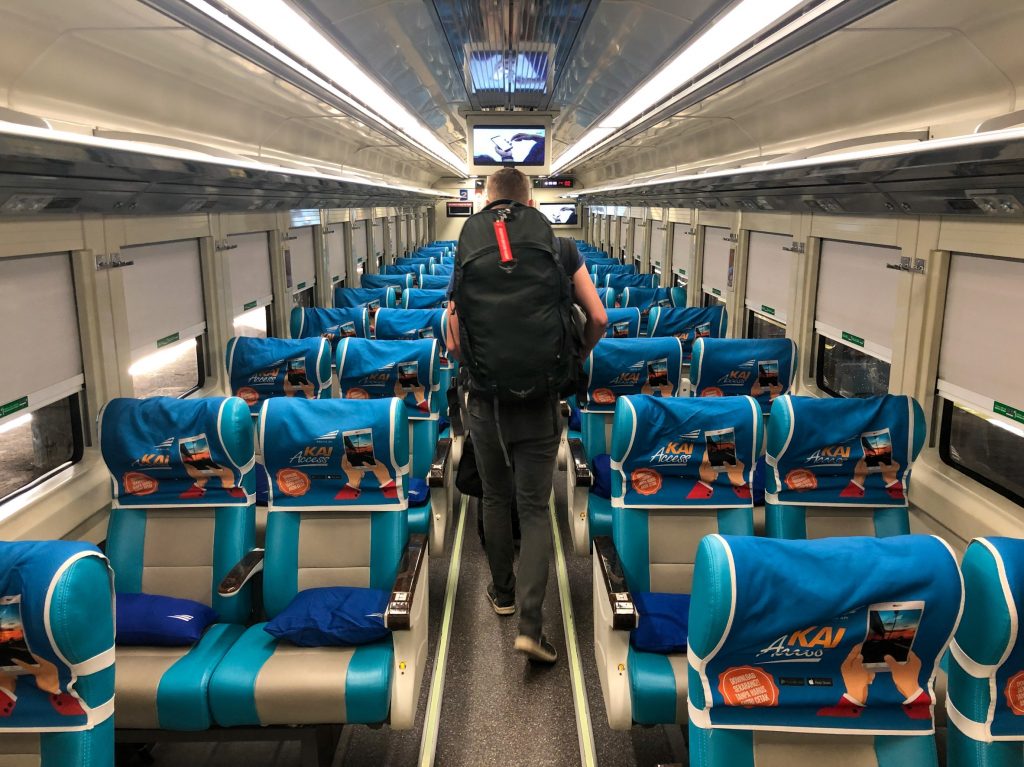 WHICH CLASS SHOULD YOU PICK?
The main difference between the classes is the seat type. Executive seats are large and comfortable and can be reclined for sleeping. They also have a little fold-out table. In Business class the seats are not separate but a bench for every two people. They cannot be reclined. Economy class is very similar to business class although there is less legroom and the seats are slightly more narrow.
All three classes are air-conditioned and have power sockets next to the seat. The journey between Yogyakarta and Jakarta takes around 8 hours which can get uncomfortable if you cannot recline your seat.
Since the prices are not very high even for Executive class I would recommend splurging and getting the more expensive tickets. If you're on a very tight budget, by all means, go for Economy class to save money. But if your time in Jakarta is limited it's so much nicer to relax and enjoy your train ride and arrive rested and ready for the day.
If you want some more information on the different classes check out Seat61's article on the topic.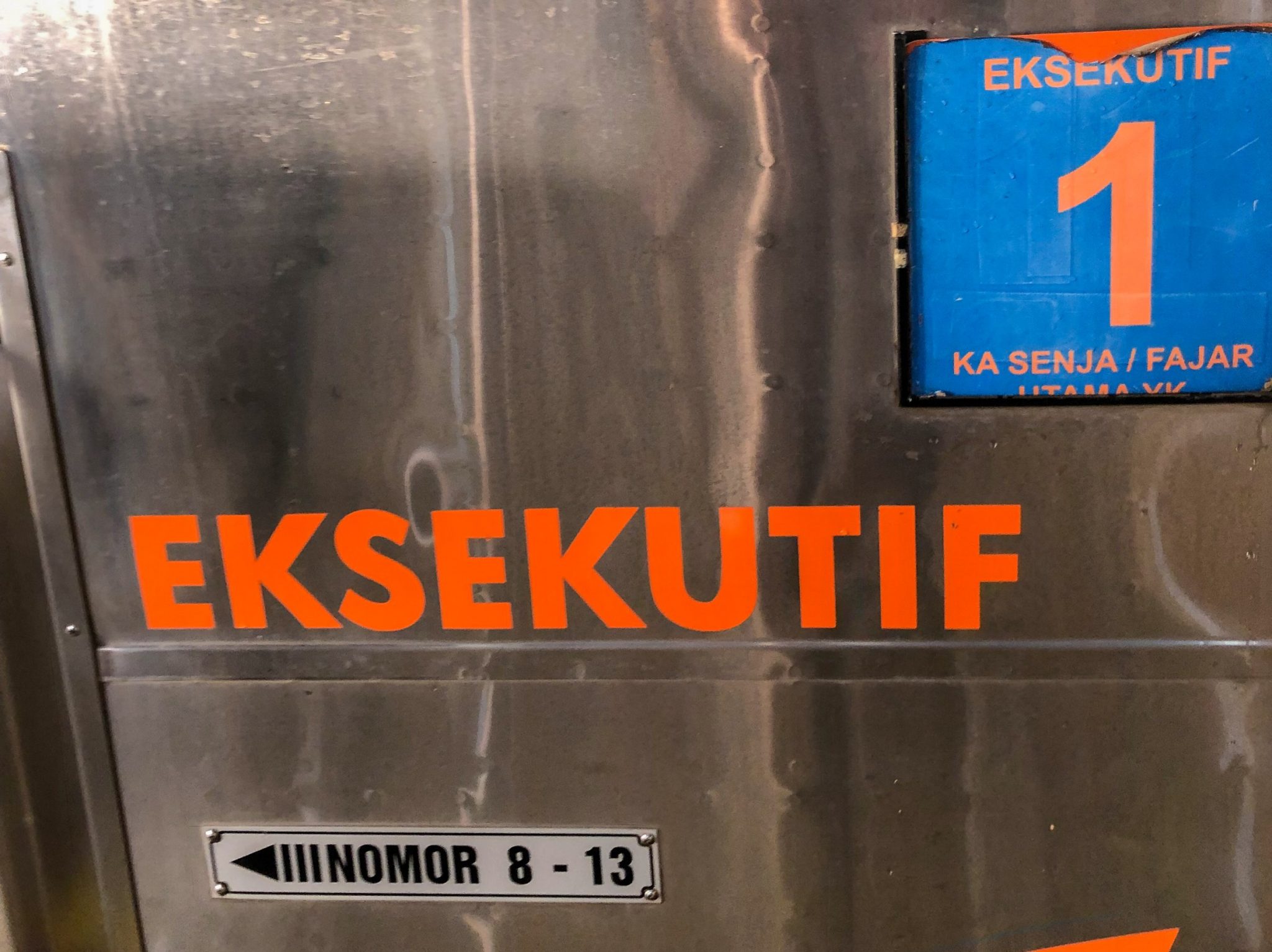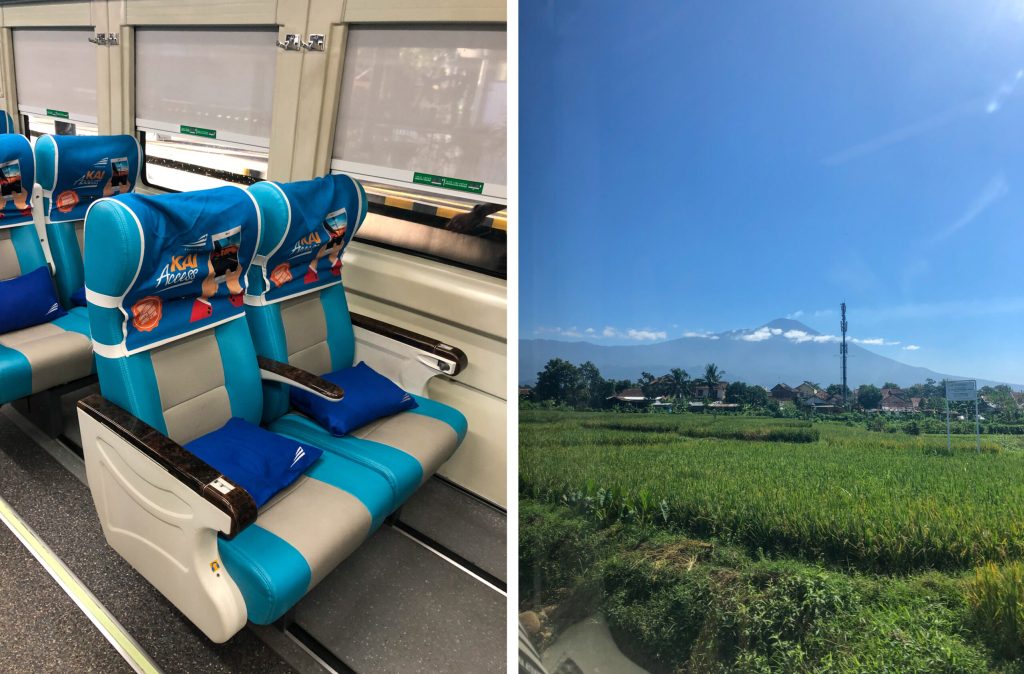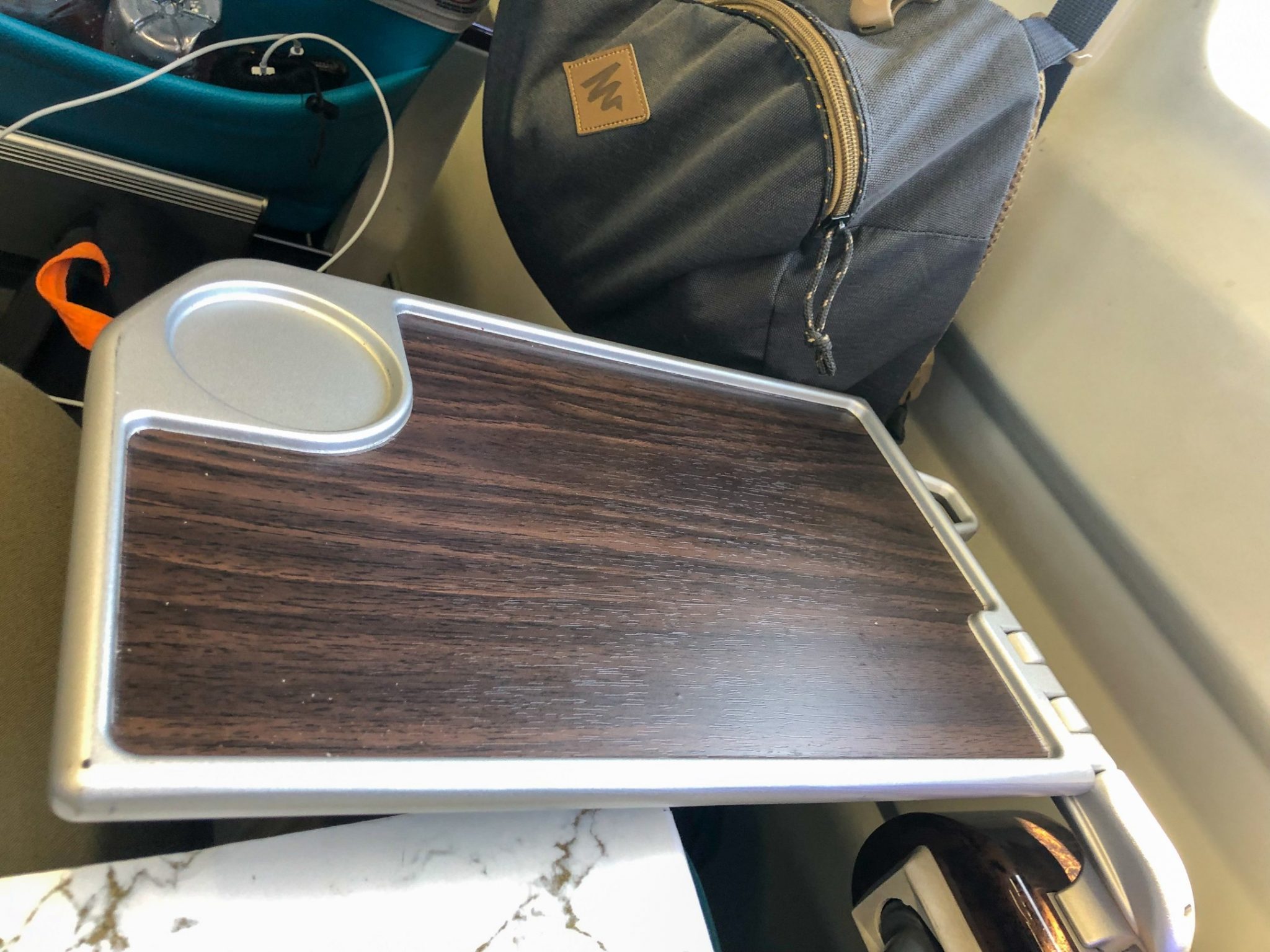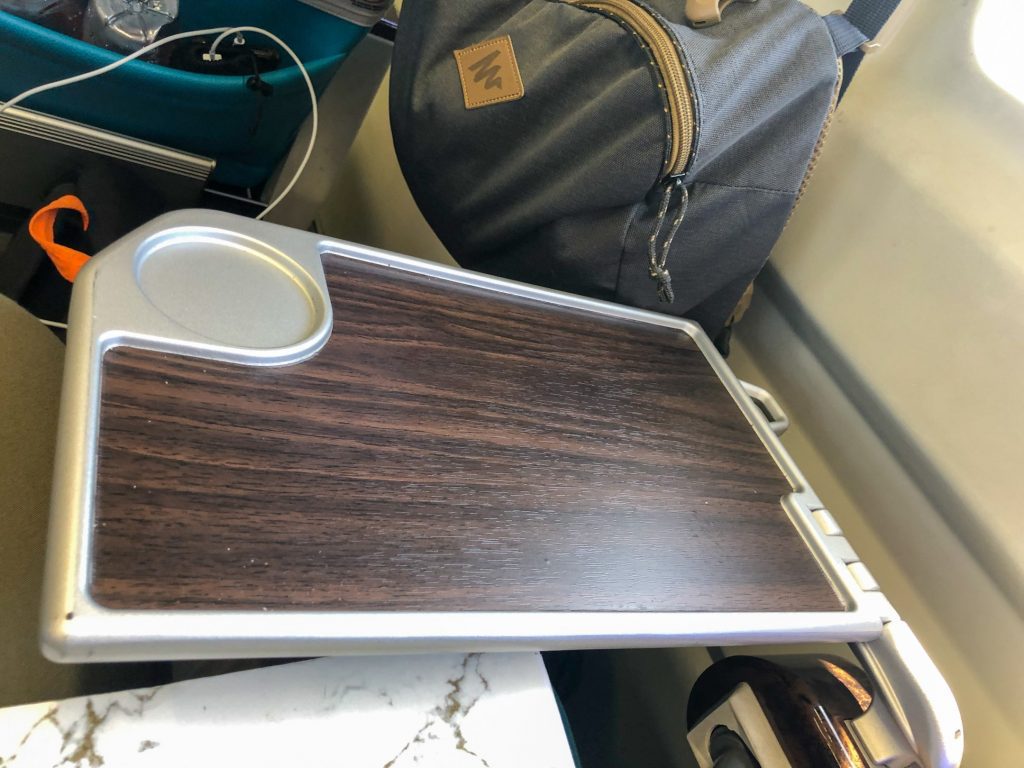 HOW MUCH ARE THE TRAIN TICKETS?
Prices vary according to when you book, what time of day you're departing and which class you pick. Economy trains start at IDR 74,000 (~ €4.70) but go as high as IDR 300,000 (~ €19) if there aren't a lot of seats left. Executive trains can start as low as IDR 280,000 (~ €17.75) but go up past IDR 400,000 (~ €25.35) during high-demand times.
When choosing your train always have a look at the duration of the journey. Some trains are slower than others which can make the tickets cheaper.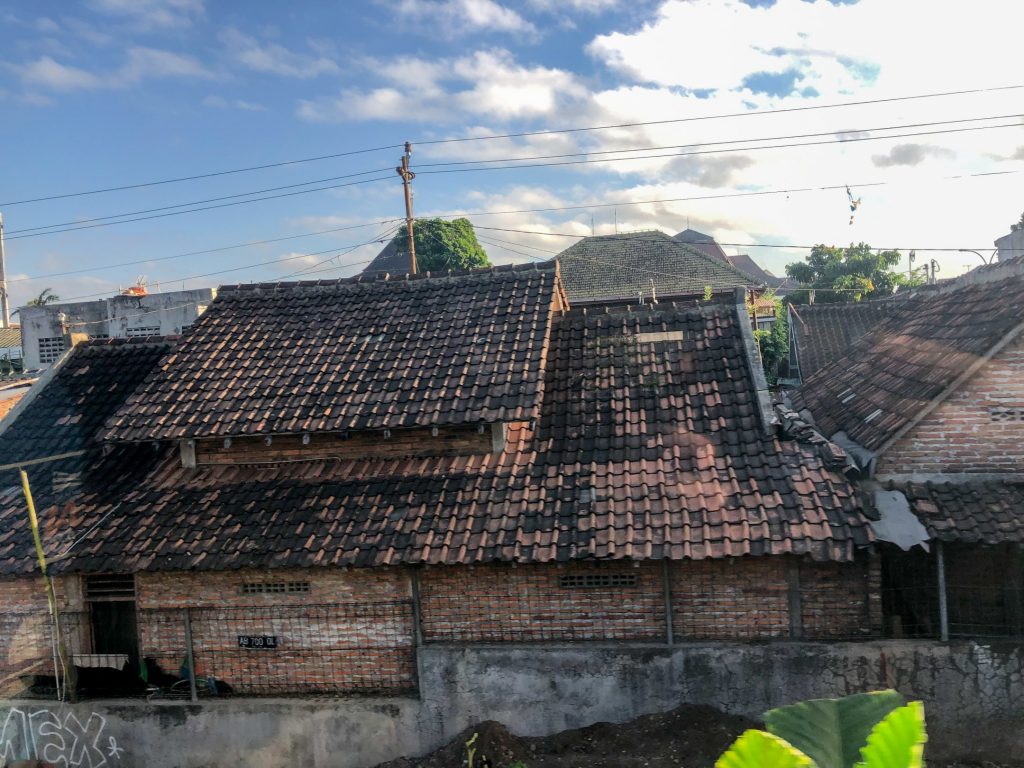 IS IT BETTER TO TAKE THE DAY OR NIGHT TRAIN WHEN GOING FROM YOGYAKARTA TO JAKARTA?
Trains on this route run from around 6:00 AM to 10:30 PM. This means you can often find cheap tickets for a night train that arrives in Jakarta early in the morning.
As tempting as it sounds to save money on a hotel, I would not recommend taking the night train. Especially if you're choosing Business or Economy class you will be exhausted by the time you arrive. You also have to consider when you're checking in and out of your hotel and whether you can leave your bags there. Plus, if you're taking the train at night you won't be able to enjoy the beautiful scenery and volcanos you're driving past.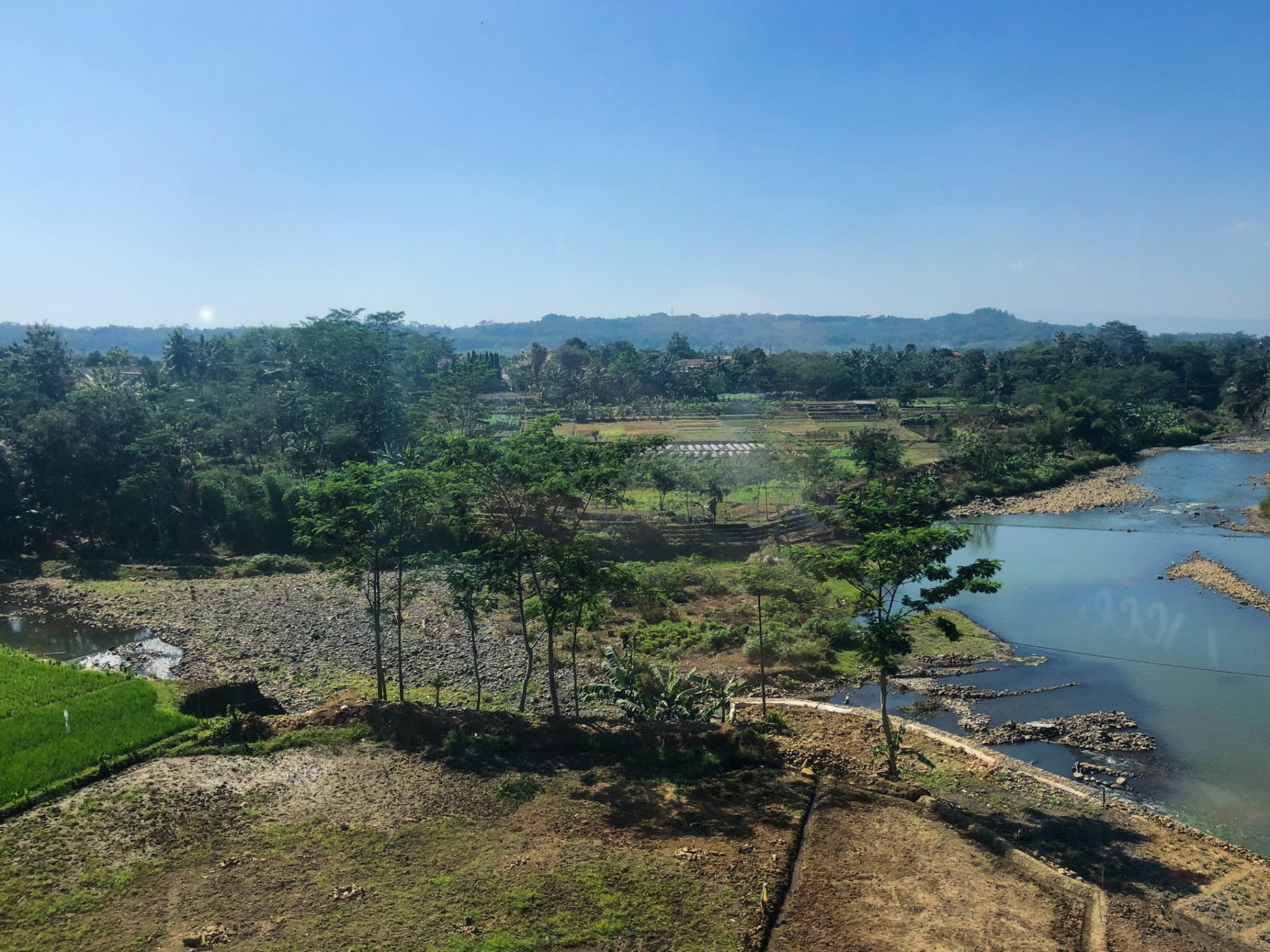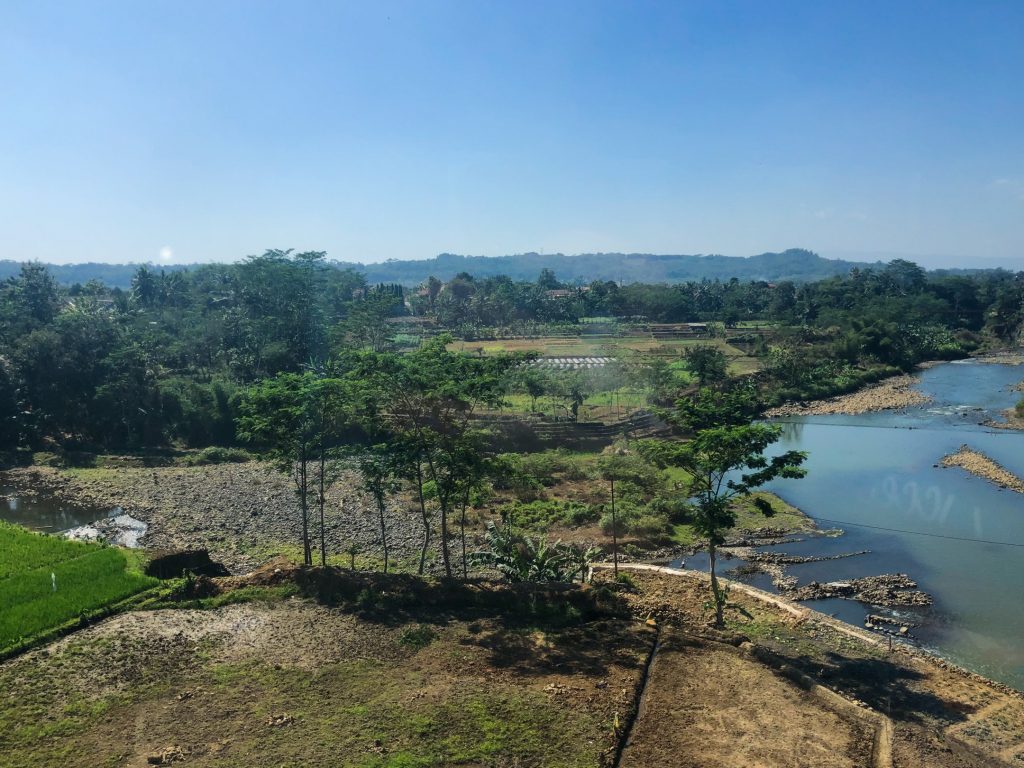 WHICH STATION IS BEST?
Both Jakarta and Yogyakarta have several train stations to choose from. The best strategy is to check where your accommodation is and book a train that departs or arrives close to that station. Don't book a train without looking up where the station is first. Some of them are very far out of town.
If you're using Tiket.com it is easiest to type in "all stations" when searching for trains. Then you can find your station from the list of trains offered.
In Yogyakarta, it is best to depart from Tugu Station. This is the most central train station right at the top of Malioboro Street. Most travellers stay close to Malioboro Street which will make getting to Tugu Station very convenient.
Are you arriving at Yogyakarta airport? Check out this post on how to get to Malioboro Street for only 0,20€.
In Jakarta, Pasar Senen Station is a good choice, depending on where you're staying. It is centrally located and easy to reach.


WHEN SHOULD YOU ARRIVE AT THE TRAIN STATION?
It's always good to arrive early when taking a train in Indonesia. You should come to the train station 45 minutes to 30 minutes before the scheduled departure so you have plenty of time to get your boarding pass and find your platform.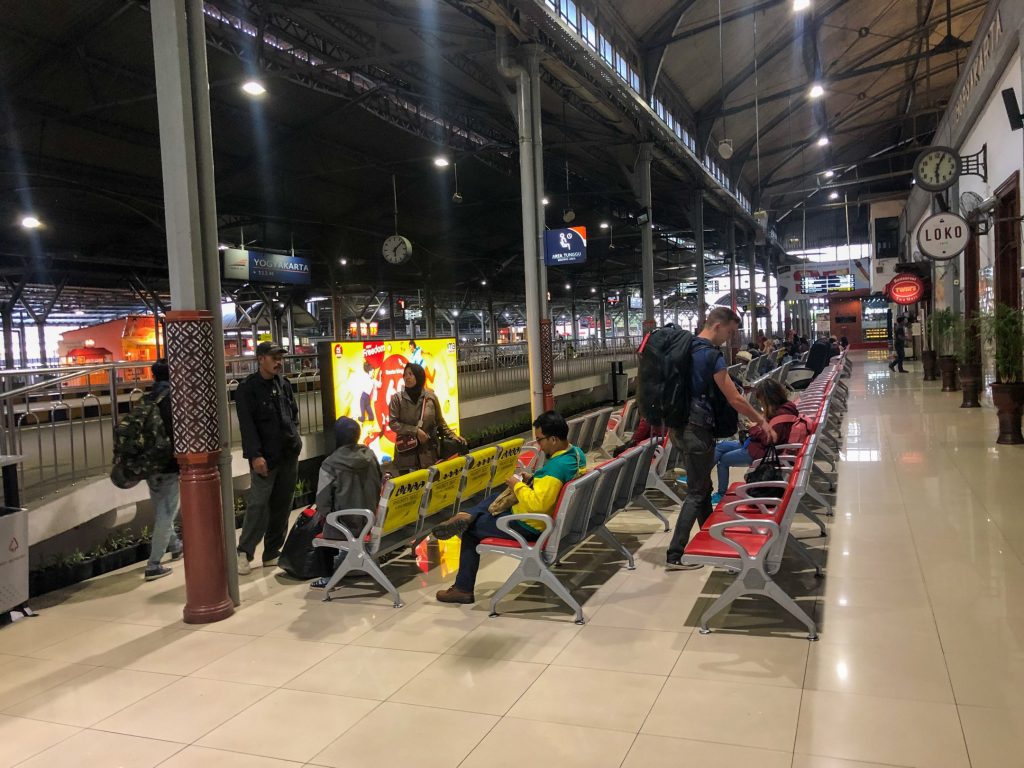 CHECK-IN
You have to get your boarding pass once you arrive at the train station. Without it you will not be allowed to get on the train.
The boarding pass is an orange slip of paper that you can get from a check-in counter or more conveniently from a check-in machine at the train station. At Tugu Station in Yogyakarta, you'll find these machines to your right when you enter through the main entrance.
Simply scan the barcode on your ticket and your boarding pass will be printed. It's easy and quick.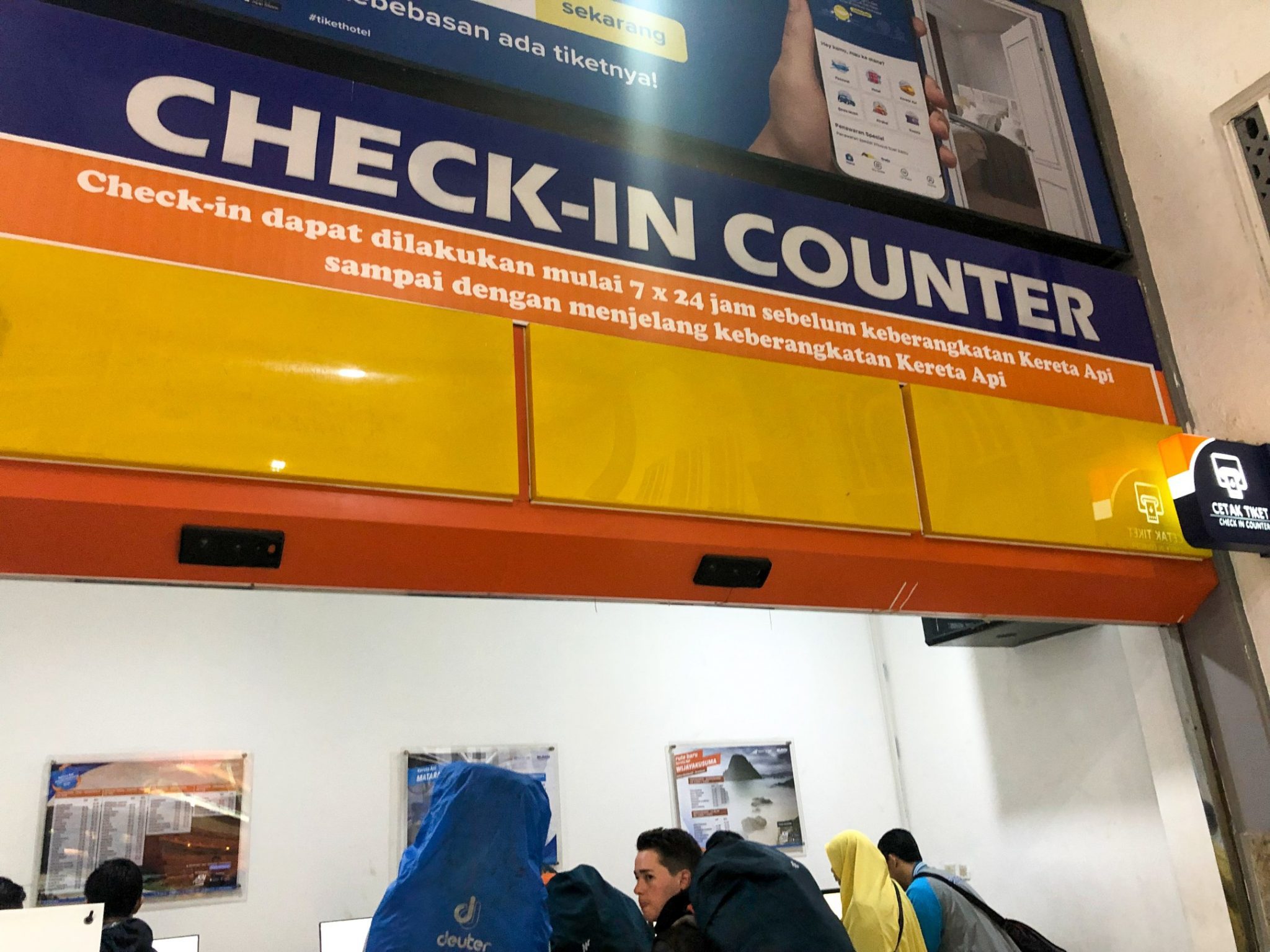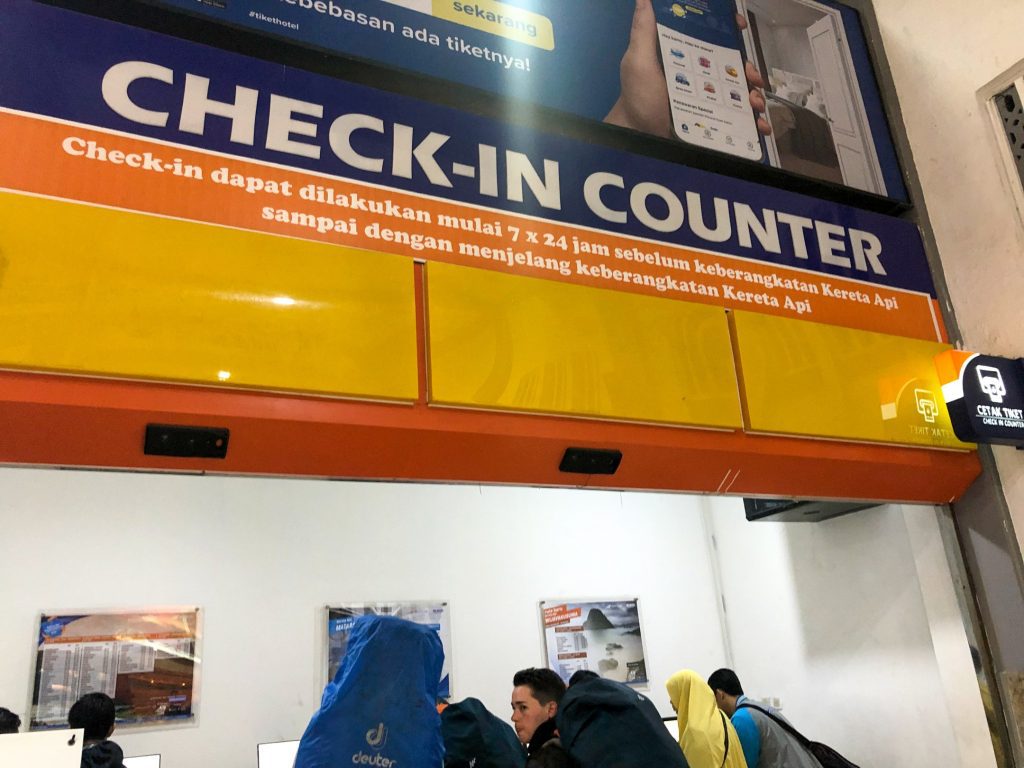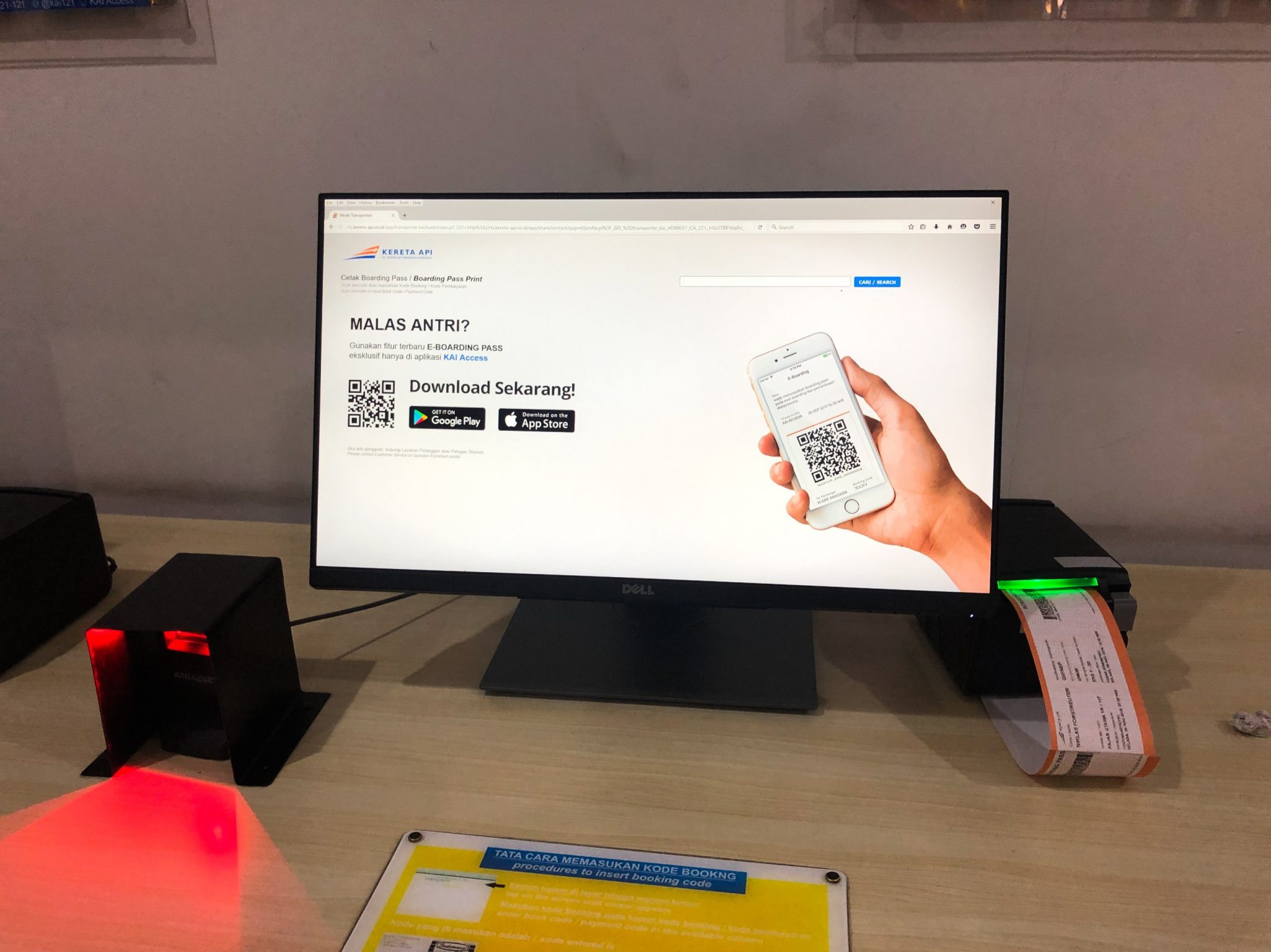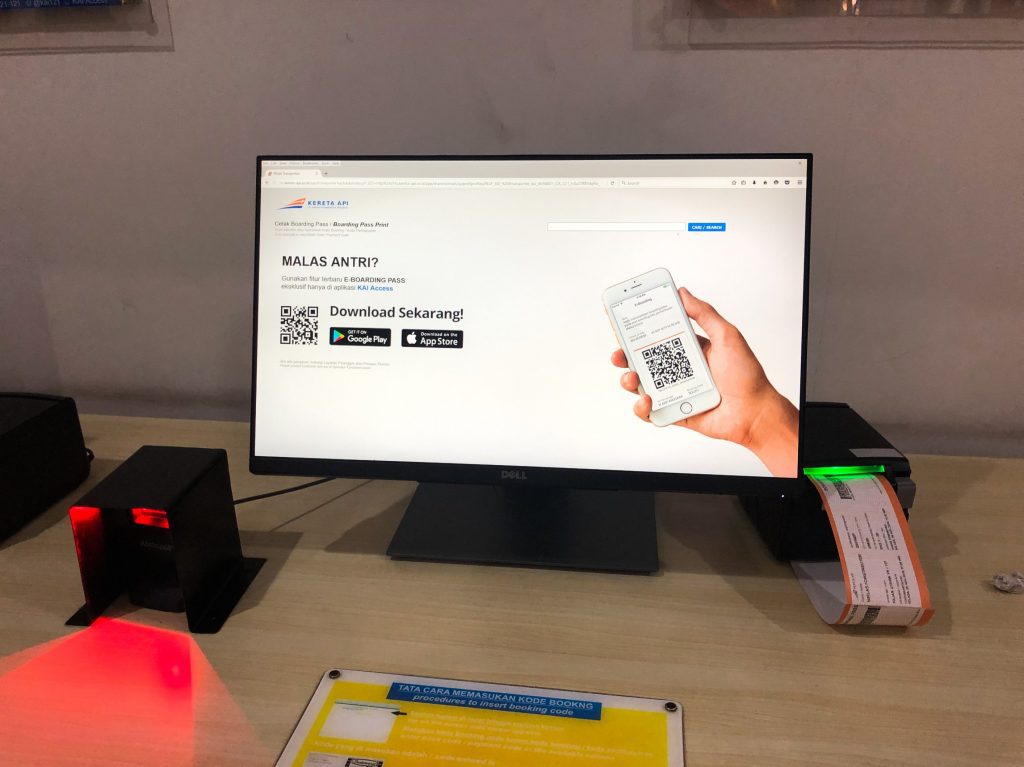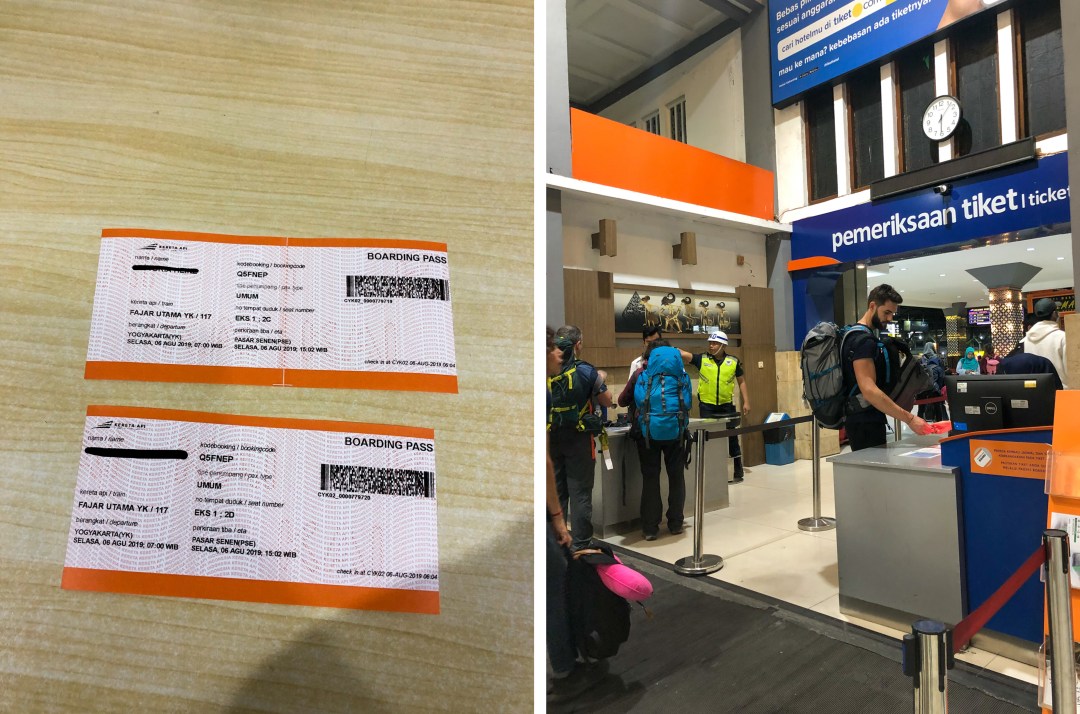 TUGU TRAIN STATION IN YOGYAKARTA
Tugu Train Station is not very large and easy to navigate. Once you have your boarding pass you have to have your passport and ticket checked before you can proceed to the platforms. You cannot go further if you do not have a valid boarding pass and ID.
There are multiple large screens that display departure times for the trains. Make sure to check them regularly while you wait for your train in case there is a delay or change of platform.
You'll find some small eateries and a convenience store in Tugu Train Station in case you want to buy some last–minute snacks.
There are luggage lockers available at the train station.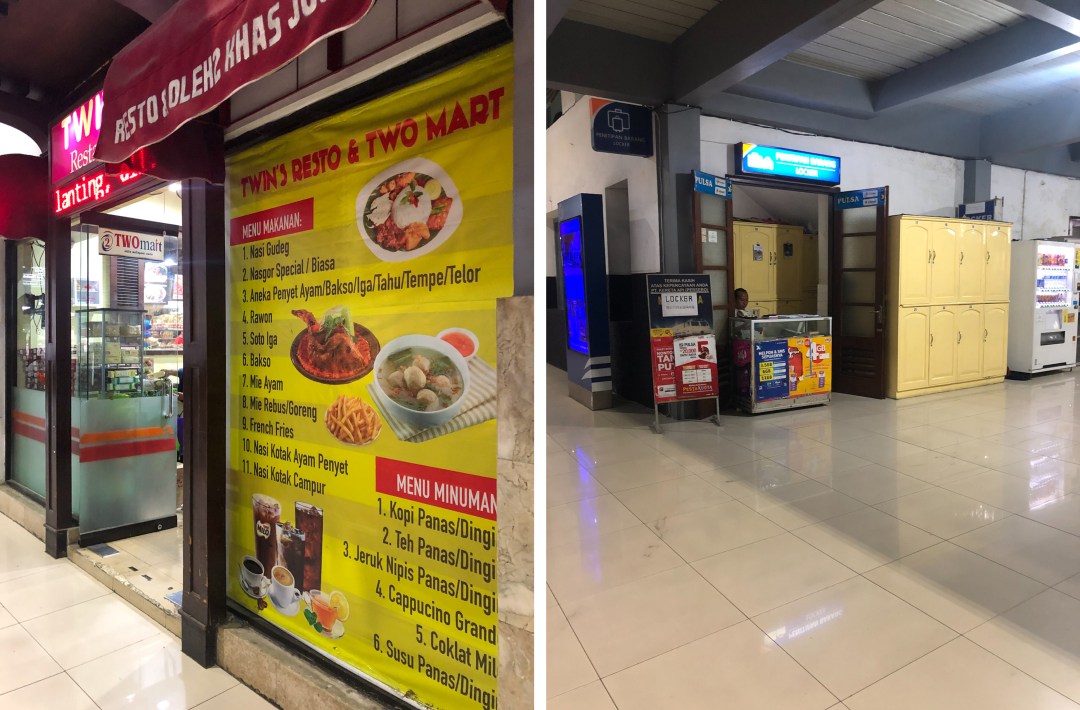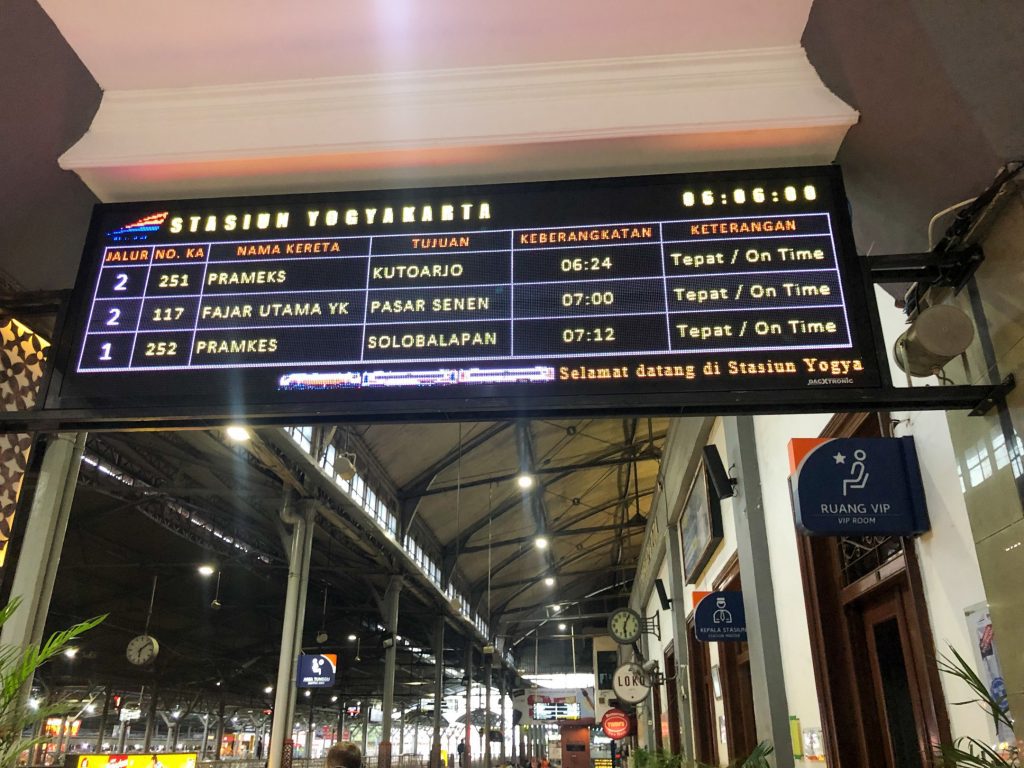 BOARDING THE TRAIN FROM YOGYAKARTA TO JAKARTA
There will be announcements in Bahasa before your train arrives. There is usually plenty of time to get on the train so no need to panic once it arrives.
At Tugu Station not all platforms are directly accessible. You might have to cross other train tracks to reach your train. There are always station attendants available to help you out if you are unsure which one the right train is.
Have a look at your boarding pass or ticket to find out what your car number is. Try to get on the correct one so you don't have to walk through the whole train with your luggage. You can find your seat number on your ticket and boarding pass. Usually, you can choose your seat when you book the tickets.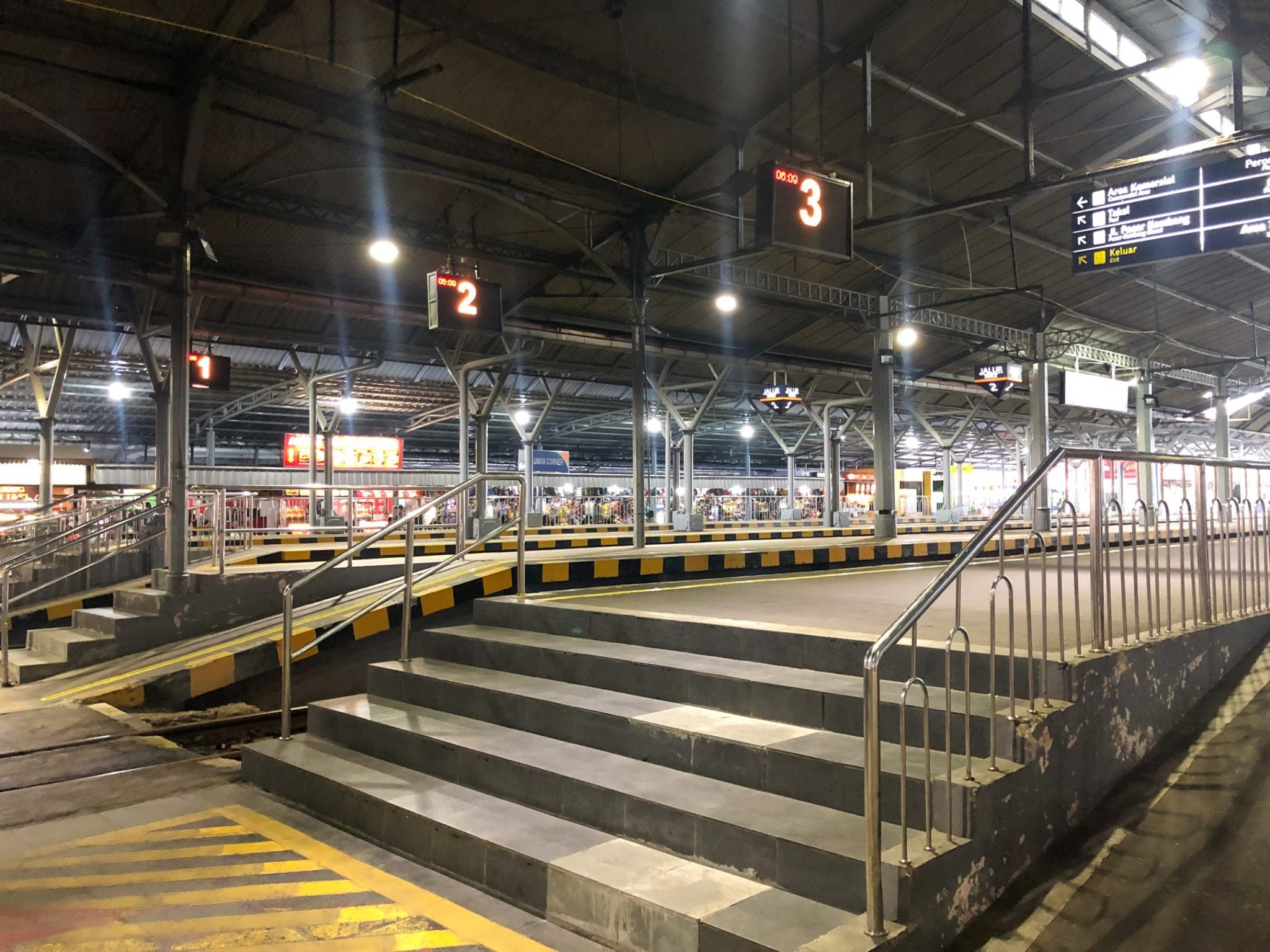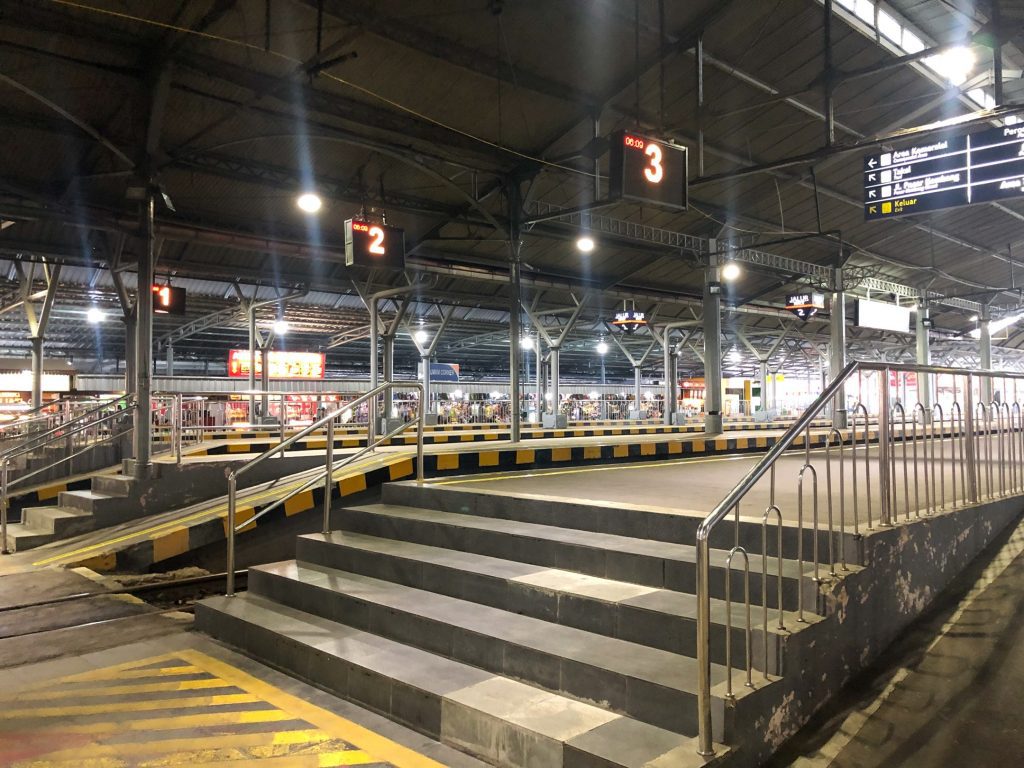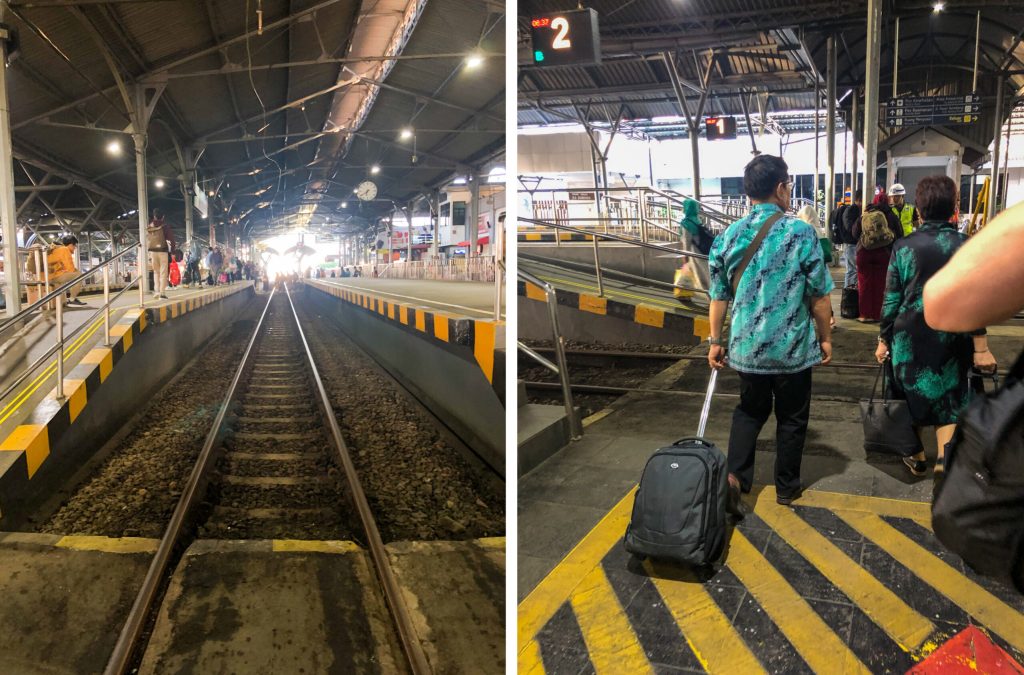 LUGGAGE
There is no luggage car so you are responsible for your own bags during the entire ride. Do not give your luggage to anyone who offers to carry it for you to avoid being scammed.
You will have plenty of space in the overhead bins. If your bag is too large or heavy to store there you can find space at the back of each cart. Technically there is a 20kg weight limit for luggage but it is rarely checked.
FOOD
During the train journey, a food cart with drinks and snacks will pass you several times. There is also a designated catering car on the train where you can get hot meals (mostly nasi goreng, fried chicken or meatballs) and drinks.
My advice is to go get food early on because the most popular meals tend to sell out quickly. Definitely bring some of your own snacks if you can since the food on the train is relatively expensive and not the best.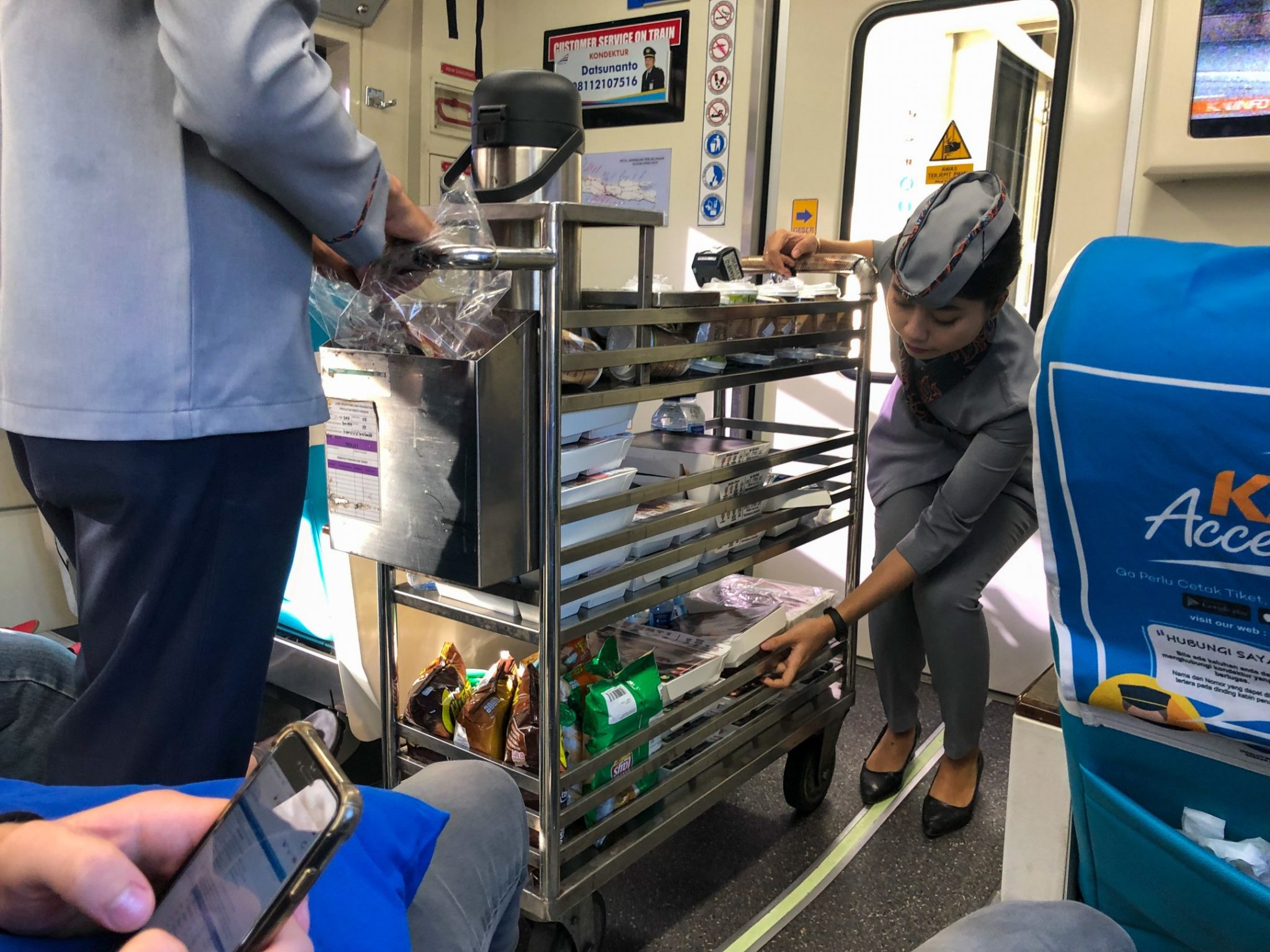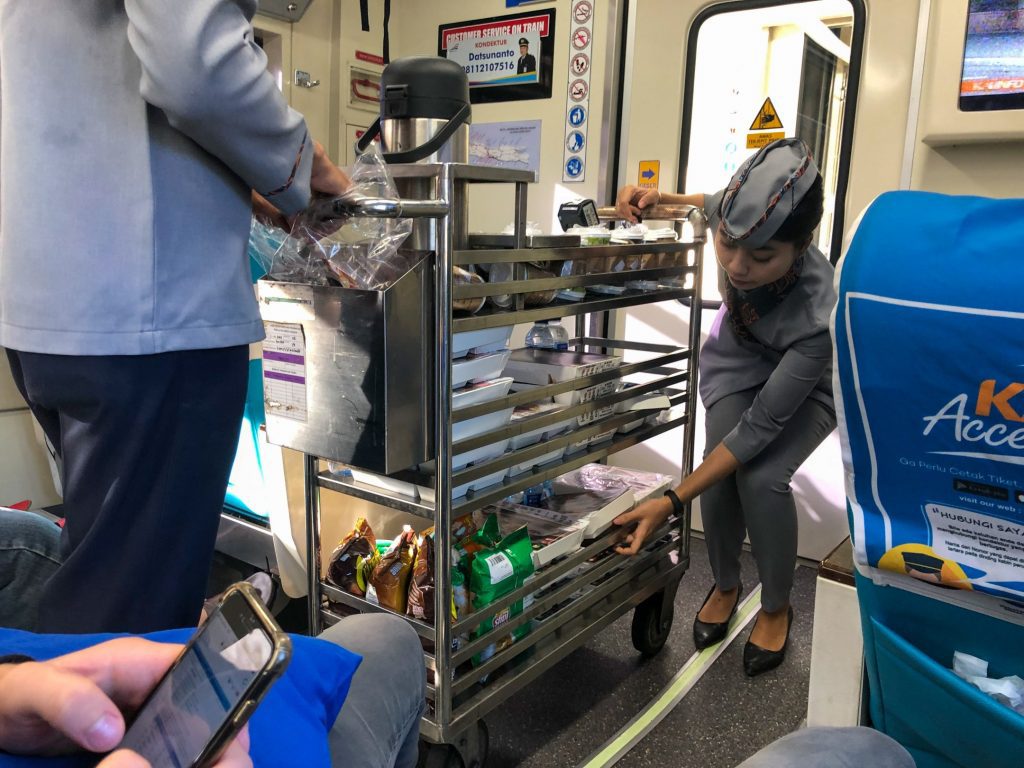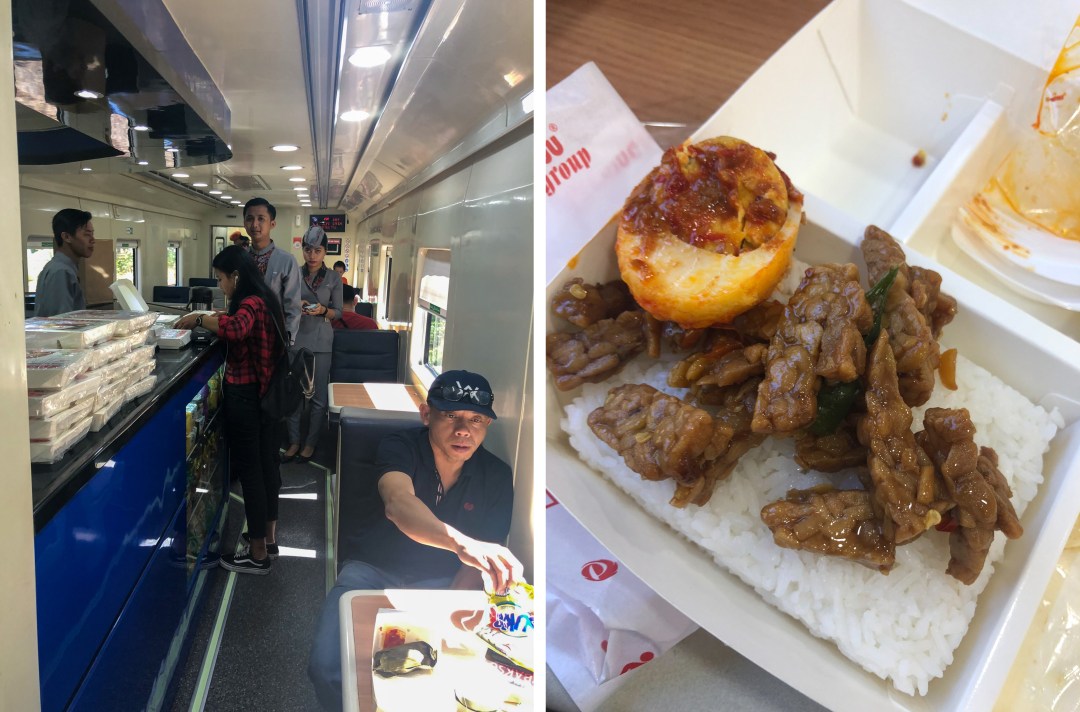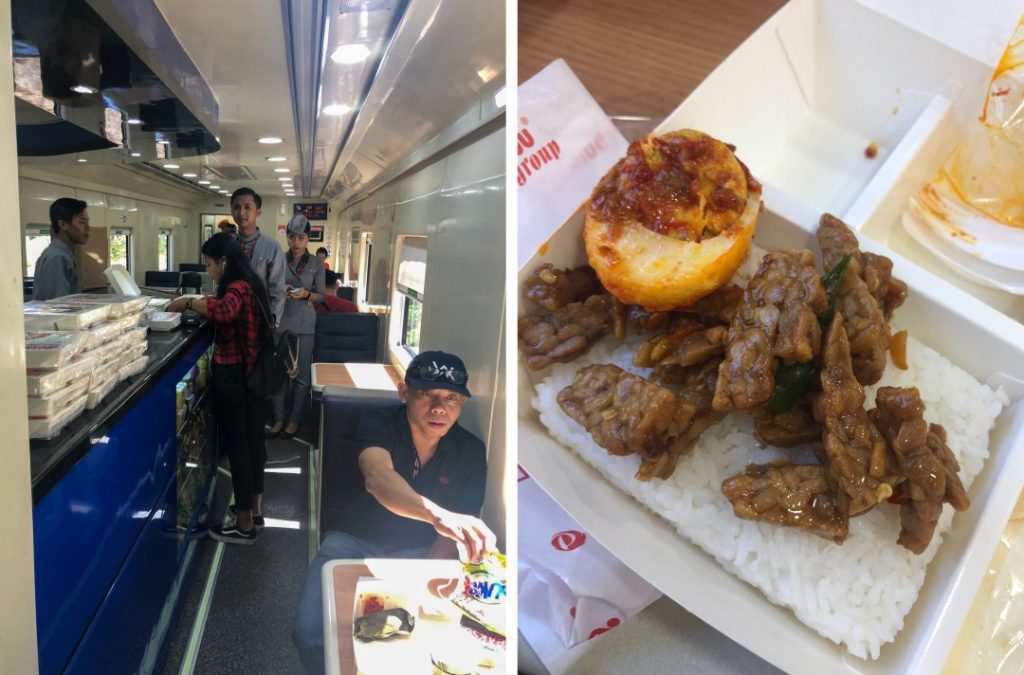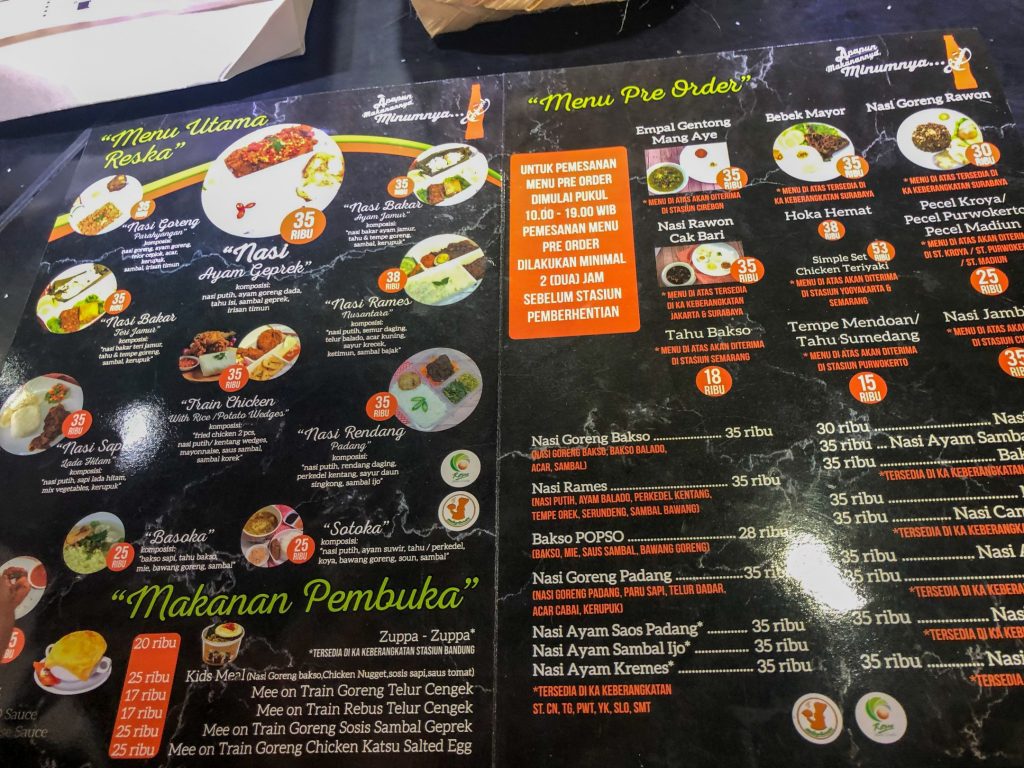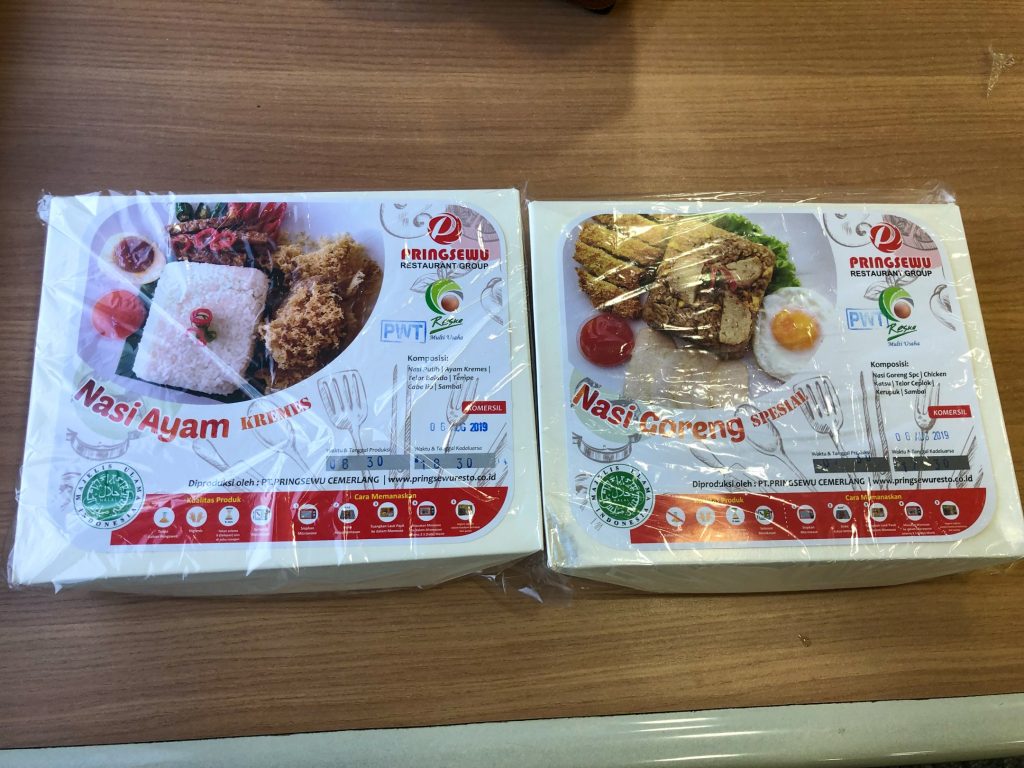 TOILETS
Every cart has at least one toilet. They are usually western but some of the older carts do have squat toilets. For a train, these toilets were surprisingly clean. You can usually even find toilet paper and soap here.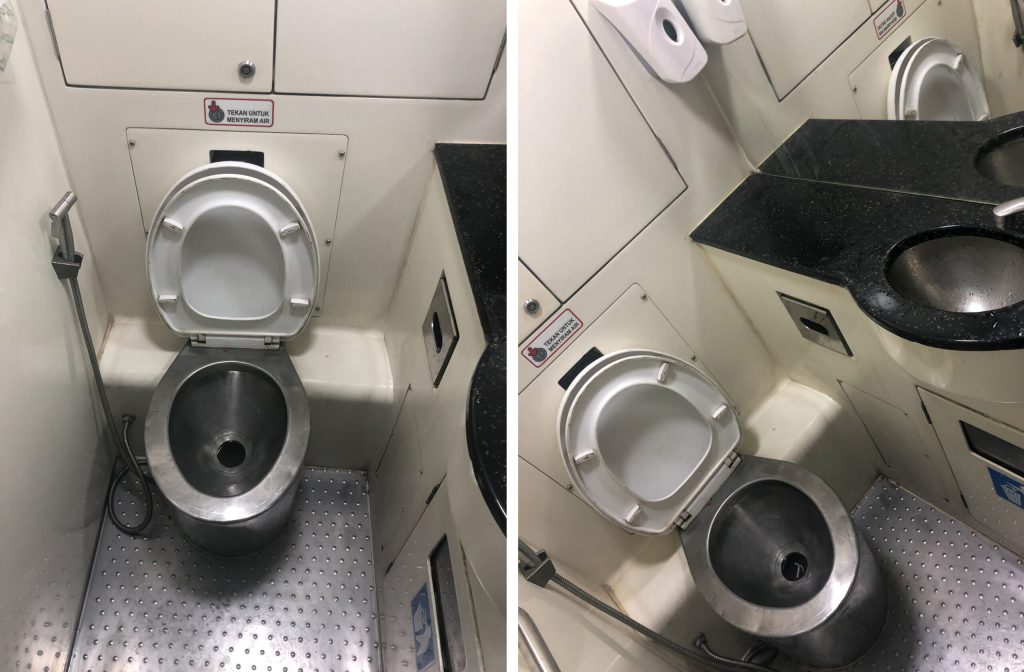 SAFETY
Indonesian trains are one of the safest ways to travel the country. They are not very fast which means accidents are uncommon.
You can leave your luggage unattended at your seat if you go to the bathroom or the dining cart. Take your most valuable belongings with you just in case, especially if you're travelling in a cramped Economy Class train.
ARRIVING IN JAKARTA
If you're arriving at Pasar Senen Station you won't be far from the city centre. You can either take a bus or a Grab to your accommodation.
Jakarta can be a dangerous city for inexperienced travellers. Only use official taxis or Grab cars. Do not give anyone your luggage. Always keep your belongings close to you, especially your phone.
Calling a Grab can be difficult at Pasar Senen Station because they are only allowed to stop in certain places. Be patient and double–check that you are waiting in the correct spot. Traffic in Jakarta is one of the worst in the world. Expect to be stuck in a traffic jam for a while even if you're only going a short distance.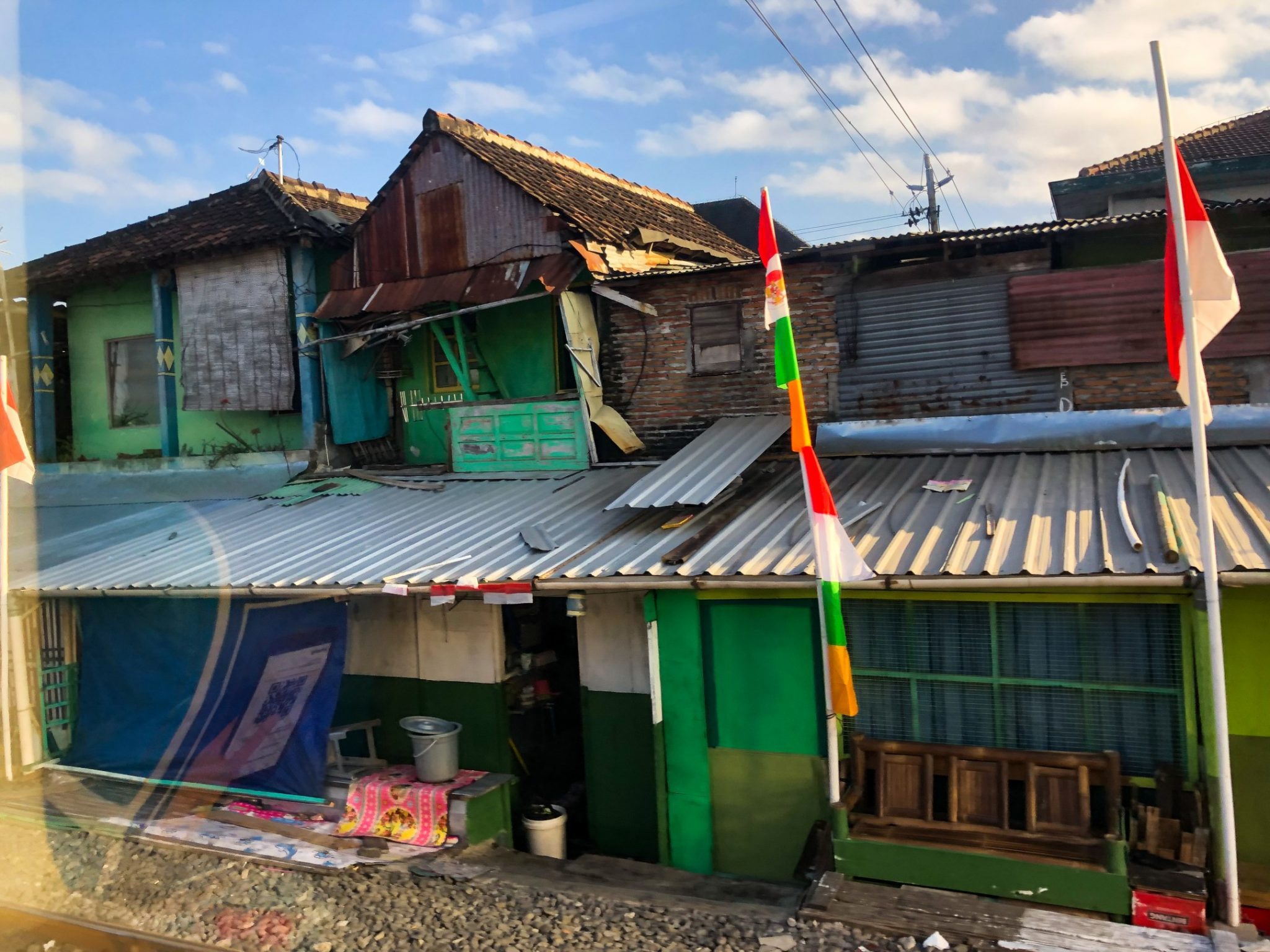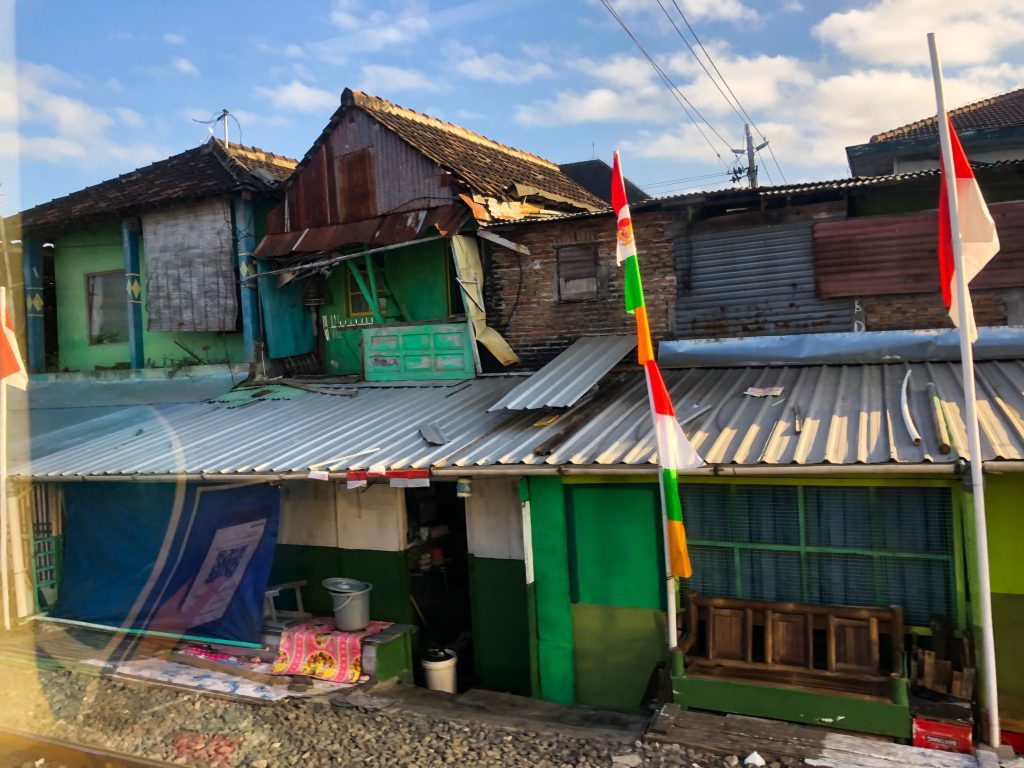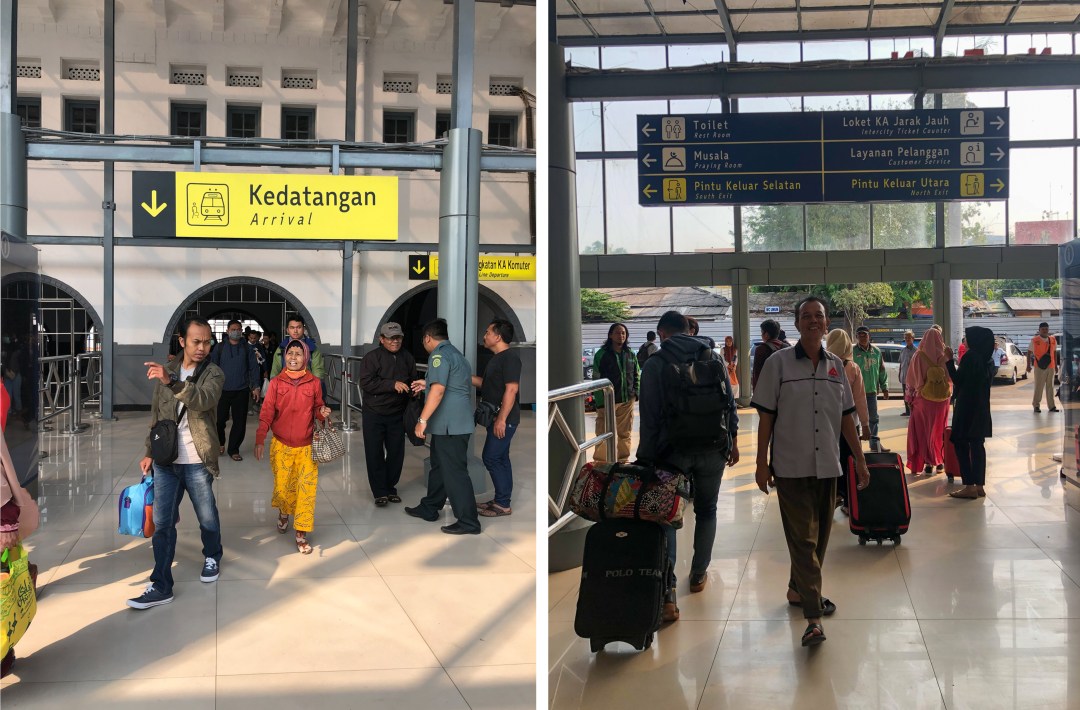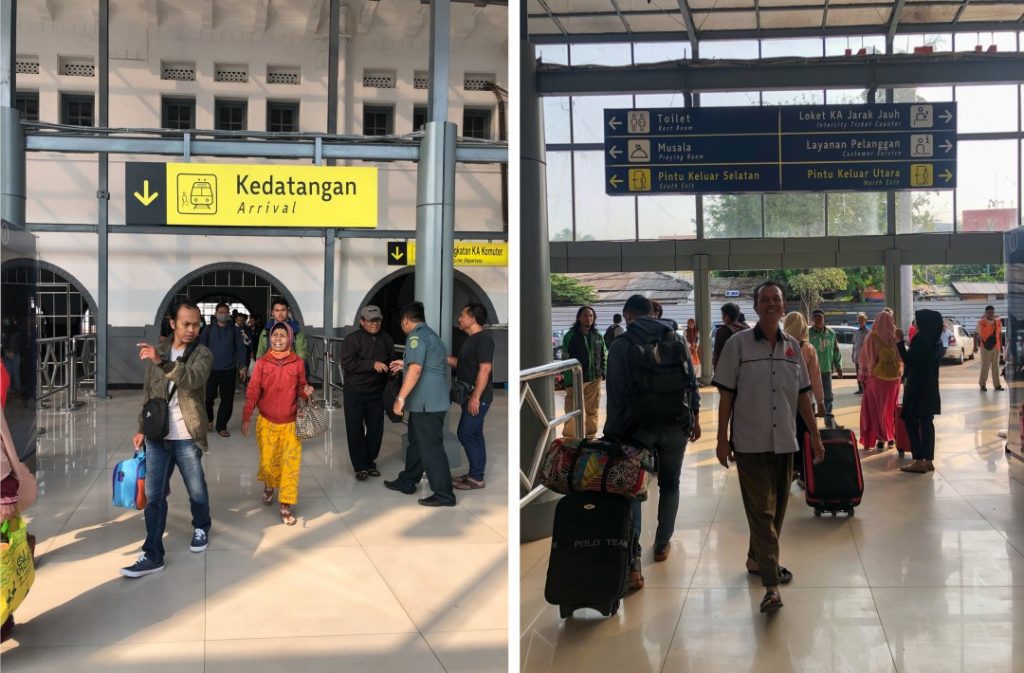 TAKING THE TRAIN FROM YOGYAKARTA TO JAKARTA IS WORTH IT
Flying can be so convenient but it robs you of the experience of actually seeing the country. Yogyakarta to Jakarta is the ideal train journey for backpackers who want to try something new and don't feel like sitting in the same AirAsia plane again.
Make use of Indonesia's cheap and convenient train system and see more rice fields and volcanos than you could have ever imagined.
Planning to see Borobudur Temple at sunrise? Read about all you need to know right here.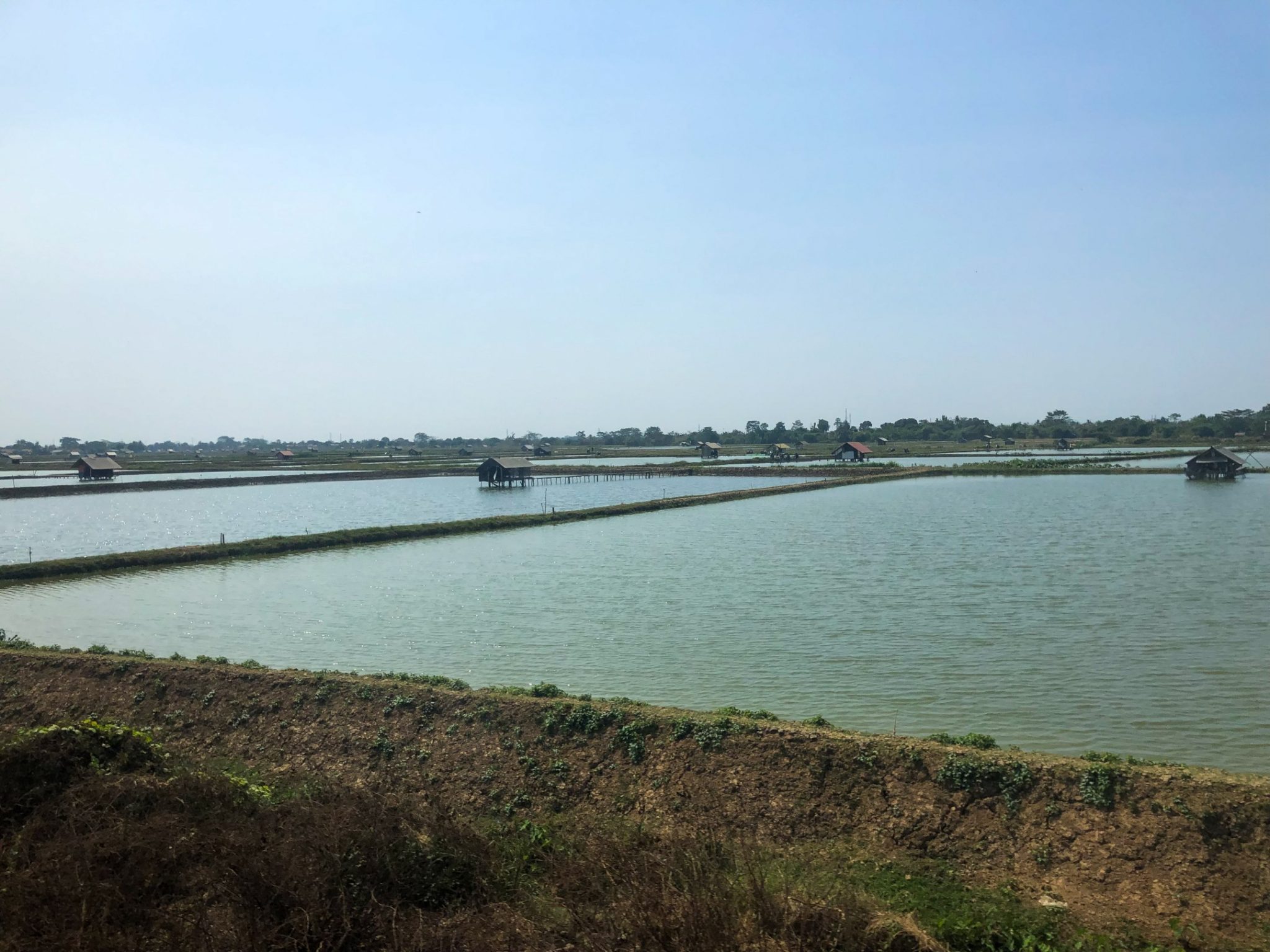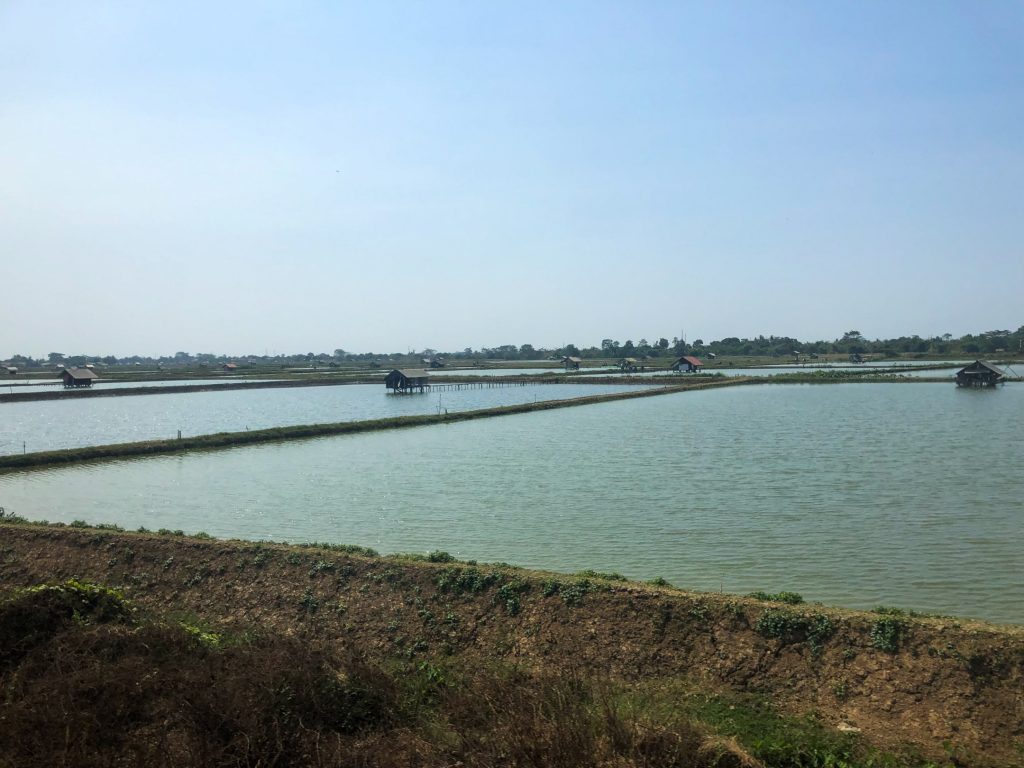 My most important travel tips and resources
Book your flights
Skyscanner is the best website for finding cheap flights since it works like a search engine so you can find the best deals across all airlines.

Book hotels and hostels
• Booking.com: Best world-wide
• Agoda: Best in South East Asia
• Hostelworld: Best for hostels

Book tours, transport and rental cars
•Viator: The best place to book tours, day trips and excursions for al budgets
•12Go: Great for ferries, trains, transfers and buses in South East Asia
•Discover Cars: Best deals for rental cars around the word

Get travel insurance
Every traveller needs travel insurance and I mean every single one. SafetyWing covers you in case of injury, illness or worse and they've got your back if your bag is stolen, flights are cancelled or in case of a natural disaster.

Pay abroad
Ask any traveller, Wise is the best choice when it comes to sending money abroad. They've always got the best exchange rates, lowest fees and their visa card is great for getting cash out or paying abroad.

Things every traveller needs:
➼ Osprey Farpoint 70 Backpack
Detachable daypack, ultra-light, durable and free repairs for life. There's a reason why so many backpackers have this bag.
➼ Packing Cubes
Packing cubes are a gamer changer, keeping your luggage organised and providing tons of extra space.
➼ Power bank
There is nothing worse than running out of battery on an overnight bus journey or a long flight. With a powerbank you can charge your eletronics on the go and make sure you're always connected.
➼ Micro-fibre towel
These lightweight towels are foldable, fast-drying and so useful when you're travelling.

➼ You can find 15 more things every traveller needs here. Some might be a bit controversial but I warned you!
Did I miss anything?
If you have any questions or feel like something is missing from this post please leave a comment below or contact me.