HOW MANY DAYS SHOULD YOU SPEND IN YOGYAKARTA?
If you're trying to come up with an itinerary for Yogyakarta you're probably planning to visit Borobudur temple. There is more to the city, however than this fascinating religious site. Yogyakarta is a city with a unique culture and a great selection of tourist attractions.
While three days is a good place to start you should not underestimate how exhausting it is to pack so many activities into just a few days. If you can I would suggest extending your time in Yogyakarta to four or even five days so you can spread out the activities some more. There is a lot to see outside of the city so you'll have plenty to do and won't get bored.
For the sake of keeping this post short and actually usable, I am suggesting a three-day itinerary to see Borobudur, the city as well as some of the beaches on the coast. You can use this itinerary for Yogyakarta as a template and make changes to it to fit your own needs.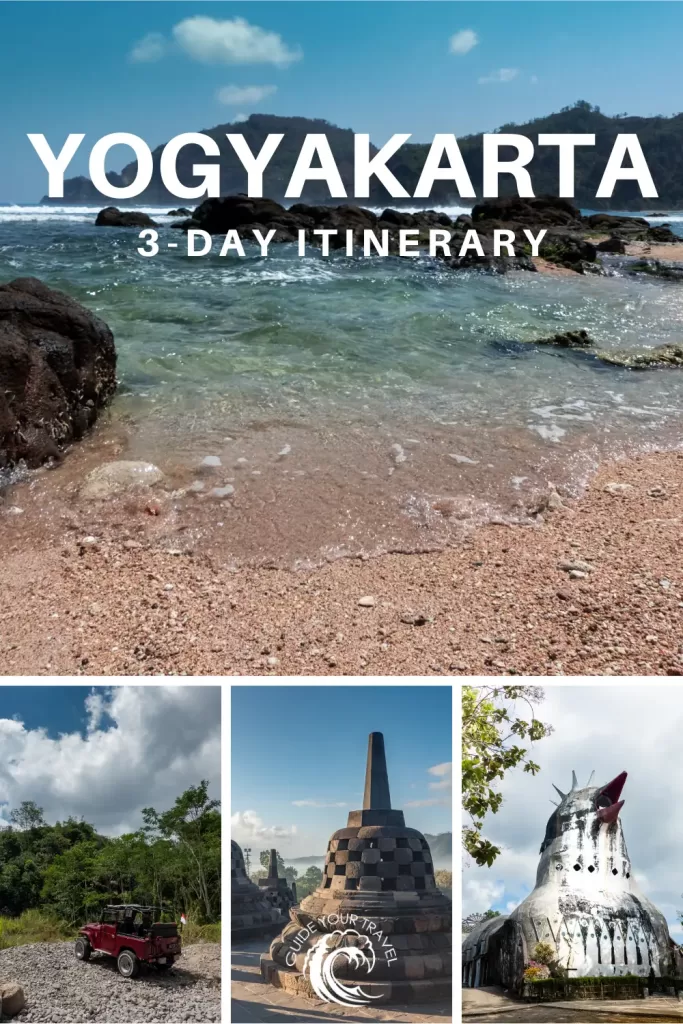 NEED MORE THINGS TO DO?
If you're looking for some more things to do in and around Yogyakarta check out this post. You'll also find some more details on the various attractions there.
WHERE TO STAY IN YOGYAKARTA
You should stay on or close to Malioboro Street in Yogyakarta. This is where most of the street food is available as well as a good amount of activities in walking distance. In the evenings Malioboro Street gets busy with people eating in little restaurants that are set up and listening to street performers.
There is a great selection of low-cost hotels and hostels in this area. You'll enjoy your time in Yogyakarta a lot more if you're staying within walking distance of Malioboro Street.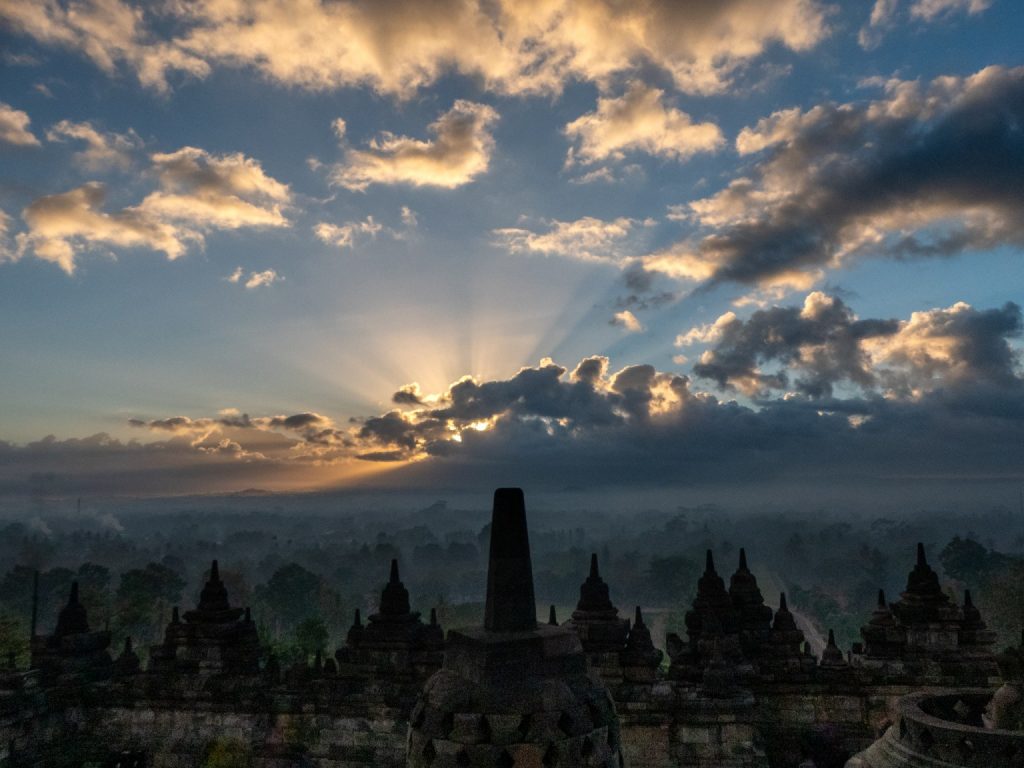 HOW TO GET AROUND YOGYAKARTA
Most of the attractions in Yogyakarta are located within walking distance of Malioboro Street. If you're not feeling like walking in the heat then you can take a Grab. They're reasonably priced and reliable. 
You can also hire a bicycle rickshaw or tuk-tuk. Their prices tend to be slightly higher than a Grab but it can be a fun experience.
HORSE CARTS
Do not take the horse carts that are available in and around Malioboro Street. Animal welfare is a difficult subject in South East Asia and Yogyakarta is no exception. The horses are not treated well and tourist attractions like this should not be supported.
In addition to that, they are highly overpriced and scams are frequent
BUS
Yogyakarta has a decent bus system. The Trans Jogja bus is very affordable (IDR 3,500 (≈ 0,20€) per ticket) and is especially helpful when trying to go to and from the airport. Read more about this here.
HOW TO GET AROUND OUTSIDE OF YOGYAKARTA
If you're really trying to get to know Yogyakarta and its surroundings you'll have to venture outside the city limits. You should take at least two day-trips to really see all the hotspots. 
The cheapest way is to rent a scooter and drive yourself. The majority of the roads are good although you should not try this if you're not confident about driving in Indonesian traffic. Distances between attractions can be large and you should expect to spend up to two hours on the scooter one way depending on where you're going. 
The most comfortable and safest option is to hire a driver for the day to take you around. You can ask in your hotel or hostel to find a driver or do some research online in Facebook groups or forums. Tripadvisor also has a good amount of contact numbers and sometimes there are little adverts posted around Malioboro Street.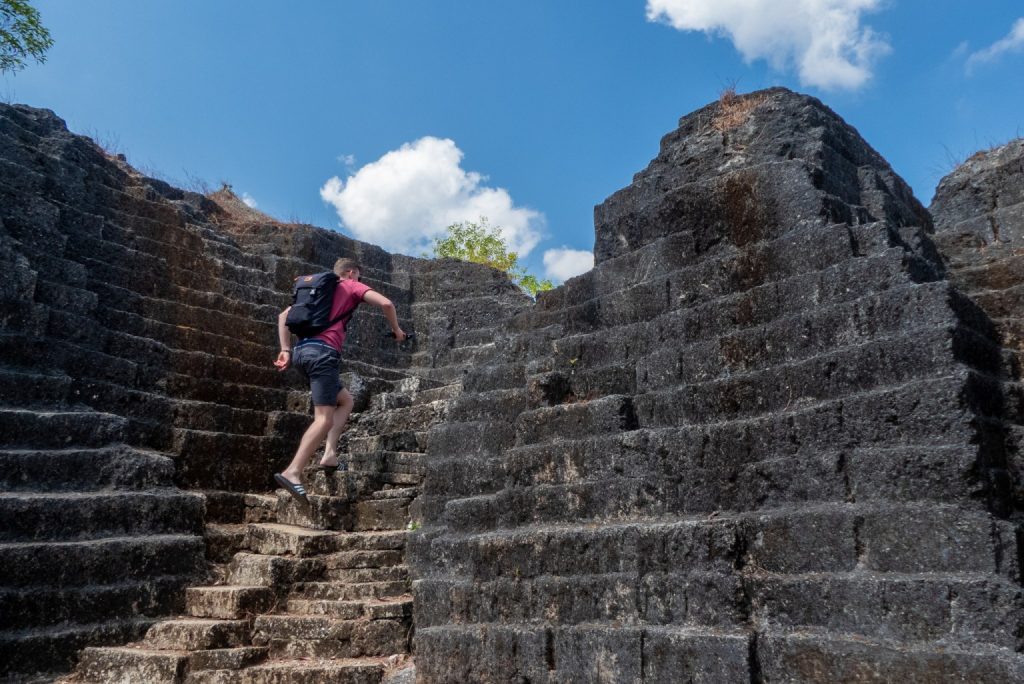 Text different drivers and negotiate to find the best price. You should not be paying more than IDR375,000 (≈ 24€) for an entire day (12 hours) including petrol and parking. It is customary to buy your driver lunch while you are out.
You can design your own itinerary or ask the driver for advice on where to go. You'll be able to enjoy your trip a lot more from the comfort of an air-conditioned van. It's definitely the best way to see Yogyakarta and can be very cheap if you're travelling in a larger group.
YOGYAKARTA ITINERARY DAY 1 – EXPLORING THE CITY
This itinerary day is all about Yogyakarta. You can walk to most of the tourist attraction which makes Yogyakarta the perfect city to explore on foot. If you're getting tired then you can simply hire a bicycle rickshaw or tuk-tuk for a small price to take you where you need to go.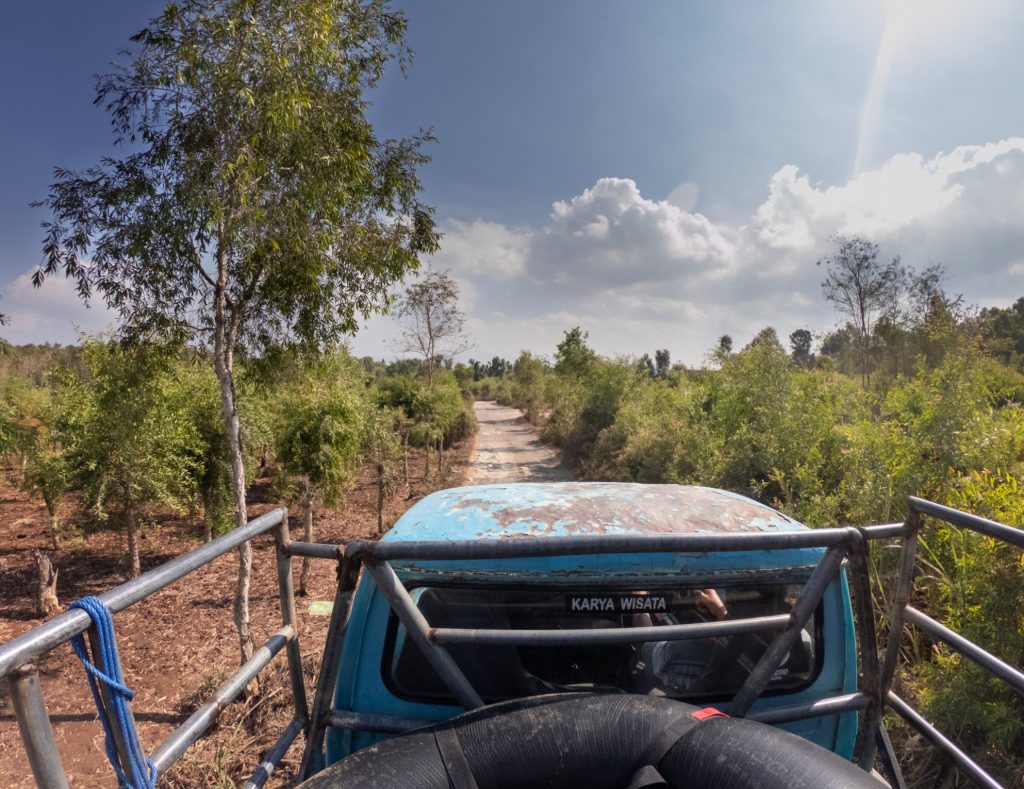 8:30 – 9:00 AM – BREAKFAST ON MALIOBORO STREET
Malioboro street is the heart of Yogyakarta and most likely close to where you'll be staying. Start your day early and head there for a quick street food breakfast. You'll find a good selection of little stalls selling fresh juices and snacks to keep you going for the day.
9:30 – 10:30 AM – TAMAN SARI
Take a rickshaw or tuk-tuk to Taman Sari, Yogyakarta's water palace. The complex is stunningly beautiful and perfect for pictures. You won't be disappointed!
Getting there early is crucial as this is a very popular tourist location. The entry fee is IDR 15,000 (≈ 1€) for foreigners.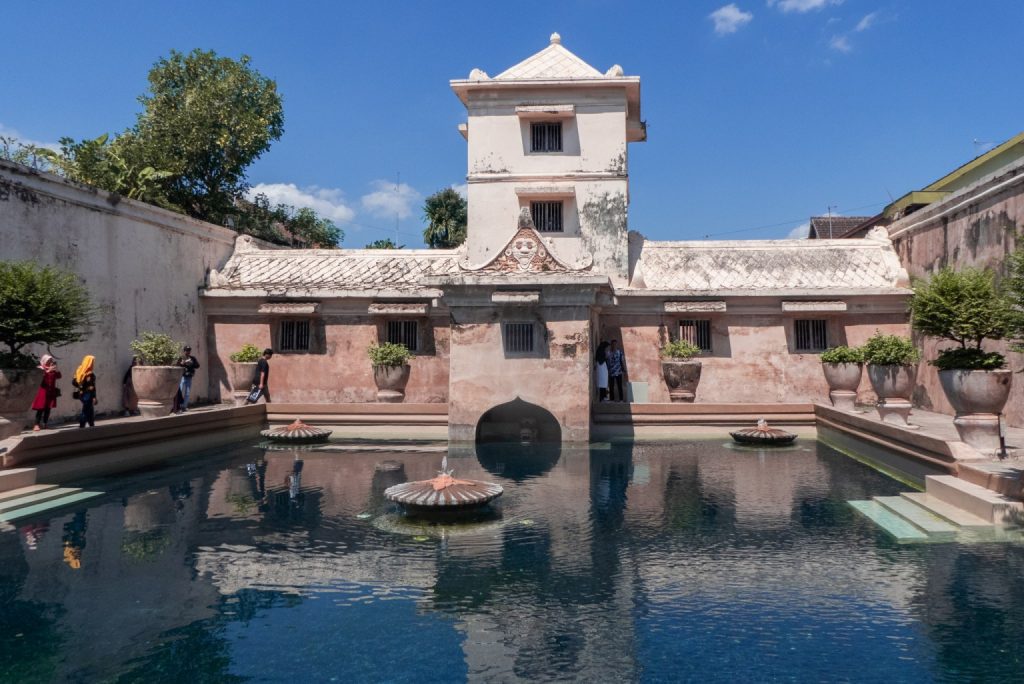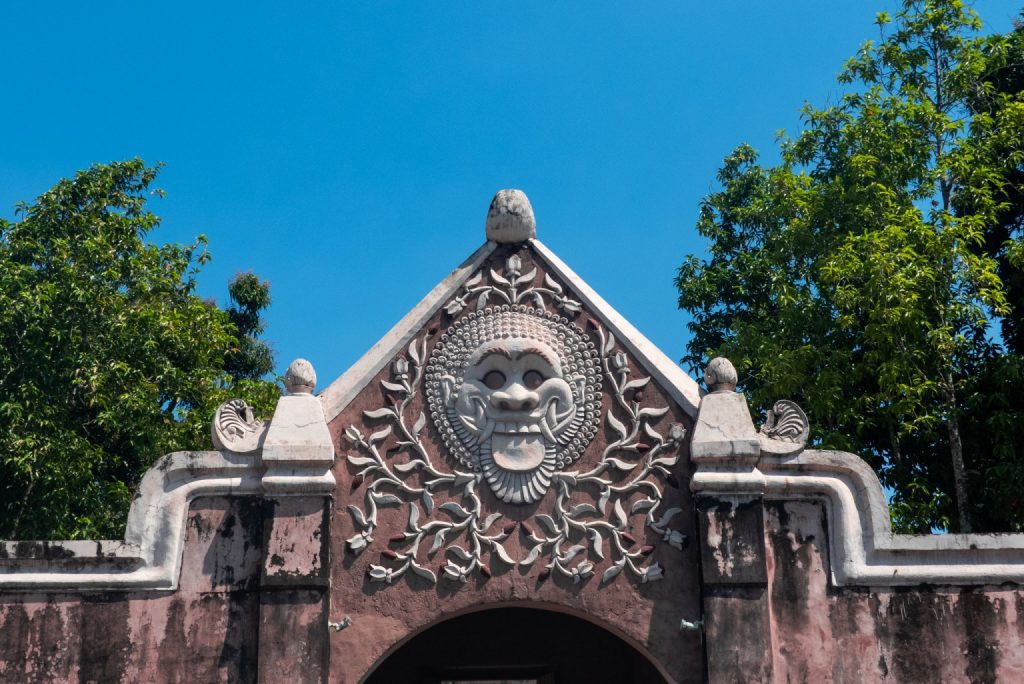 10:45 – 11:30 AM – UNDERGROUND MOSQUE
Technically a part of Taman Sari, the Underground Mosque is located only a few minutes walk away. You'll be passing through a very interesting artists' neighbourhood on your way there.
The mosque is one-of-a-kind with architecture you won't find anywhere else in the world.
Entry is included in the ticket for Taman Sari. Make sure to be respectful as you are entering a place of worship.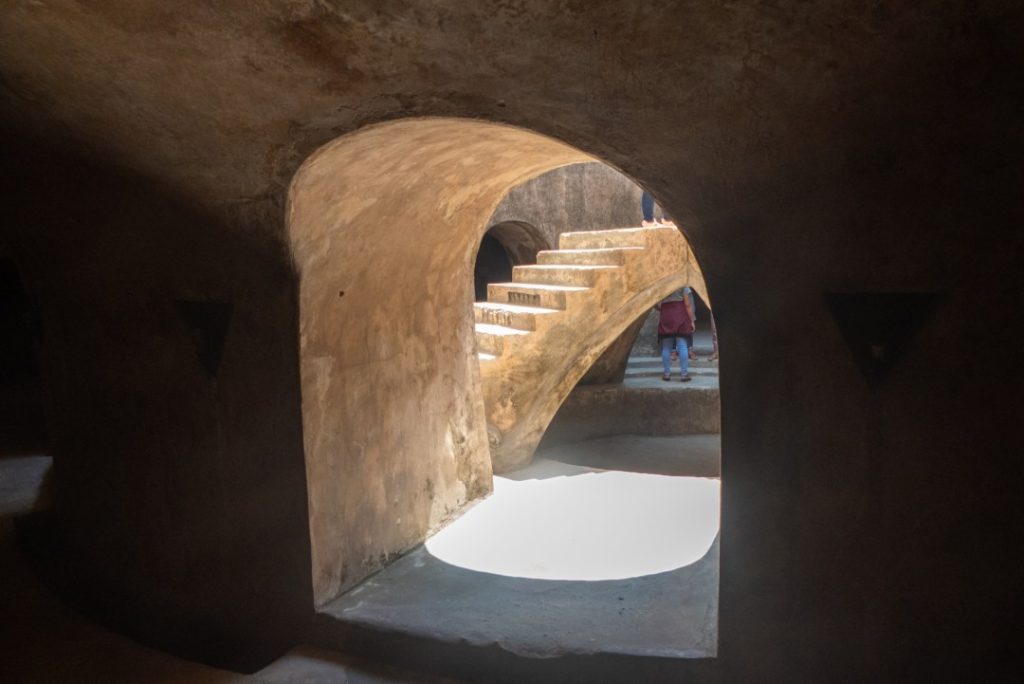 11:45 AM – 13:00 PM – ROYAL PALACE
Next, take another tuk-tuk (or walk if you're up for it) to the Royal Palace. This is the residence of Yogyakarta's royal family which means only a small part of the palace is accessible to the public.
There's still plenty of space to walk around and explore though. Plus the entrance fee is only IDR 7,000 (≈ 0,46€) so you won't be spending much.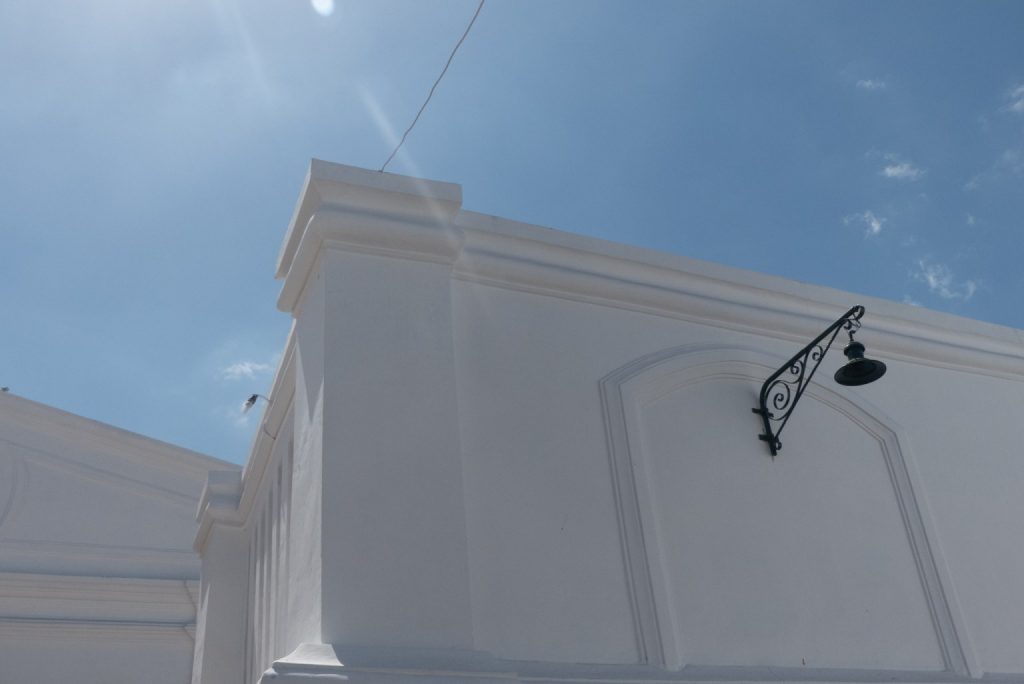 13:15 – 15:00 PM – PASAR BERINGHARJO AND LUNCH
After a busy day of exploring you'll be getting hungry. Head back towards Malioboro Street (walking distance) and find Beringharjo Market. Here you can buy just about anything you can imagine and it's a great place to find street food.
You can either sit down in one of the small restaurants on Malioboro Street or venture into the side streets close to the market to find the best snacks.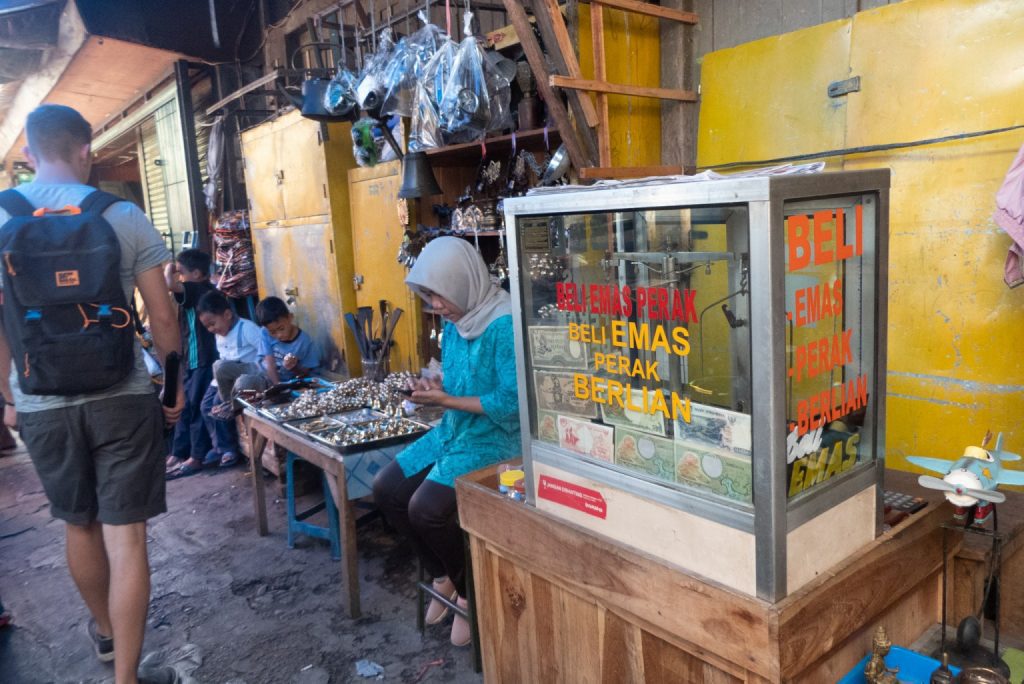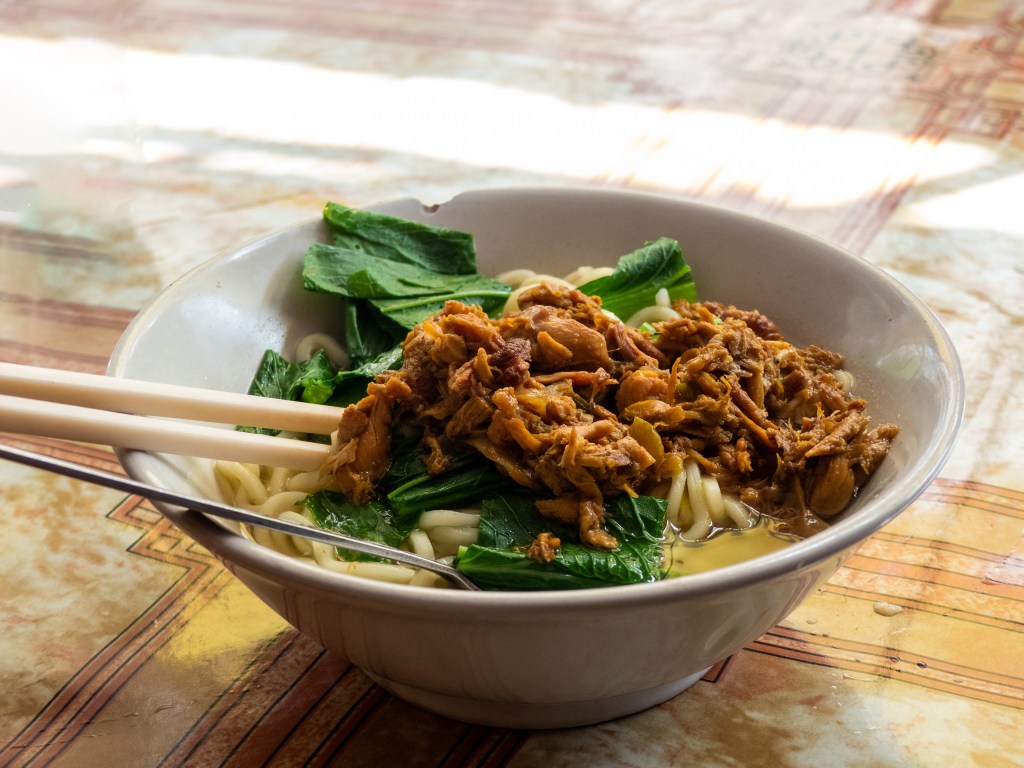 15:00 – 16:00 PM – FORT VREDEBURG
After lunch, you won't have to go far. Fort Vredeburg sits right on Malioboro Street. This former Dutch colonial fort is now a museum and open to the public.
Make sure to explore the entire museum complex and learn about Yogyakarta's history and significance in the world wars by looking at the carefully crafted dioramas.
Don't miss out on the rooftop of the museum. It's a great place to take pictures.
The entry fee is only IDR 10,000 (≈ 0,66€) per person so once again a very cheap activity.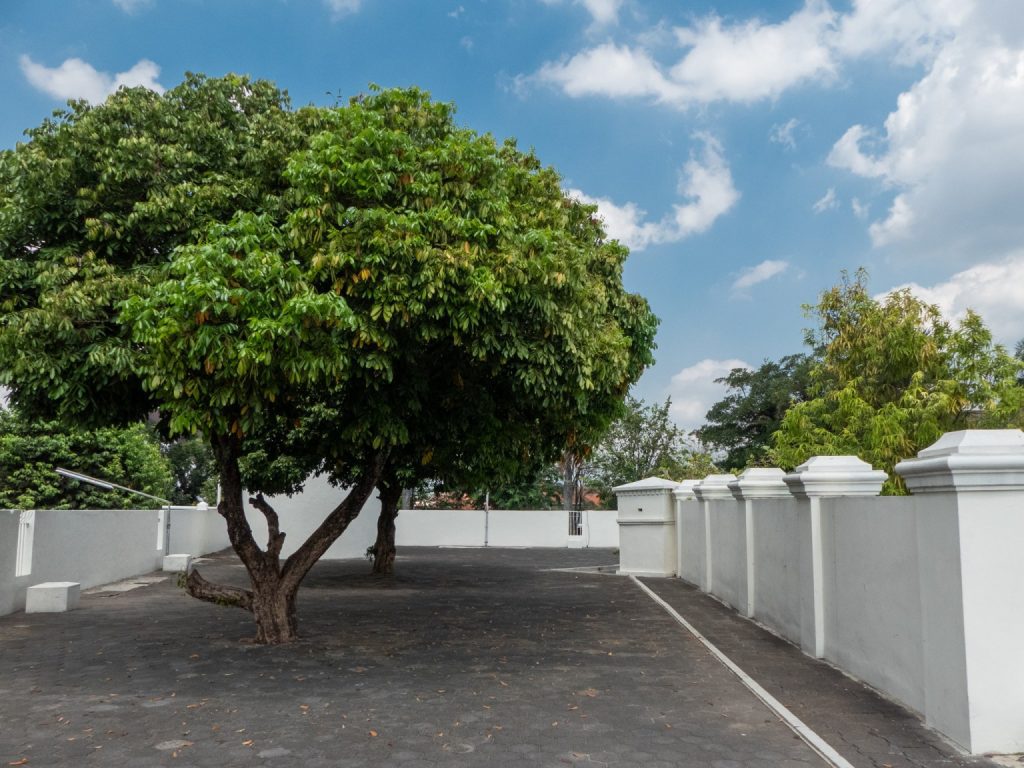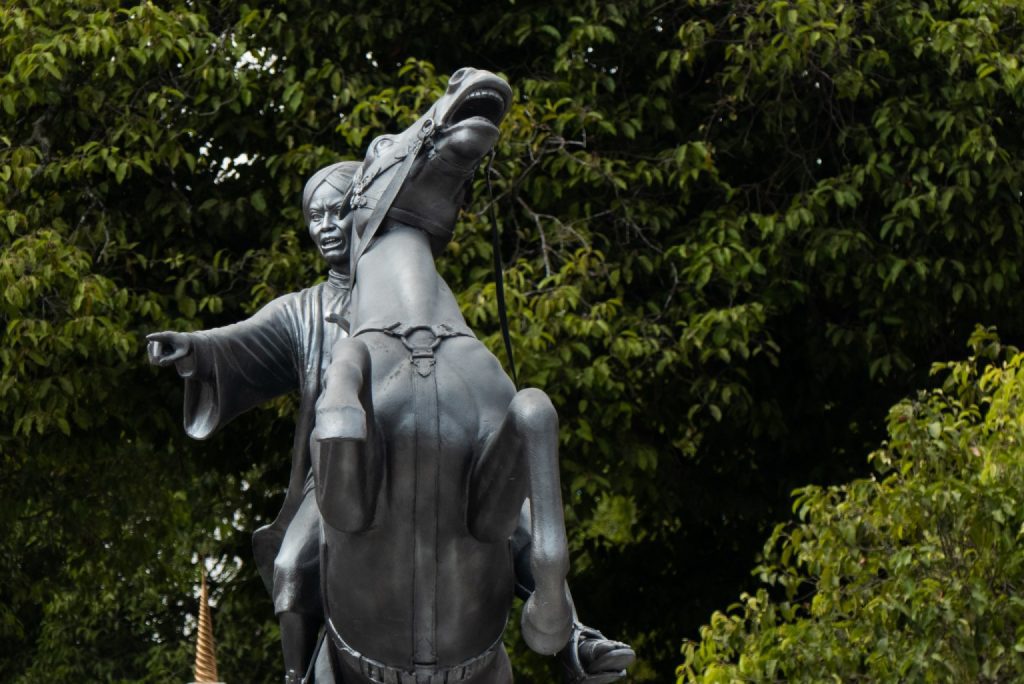 16:00 – 18:00 PM – DOWNTIME
Return to your hotel for a chance to get some rest after a long day in the hot sun. If you're not feeling tired you can head towards Malioboro Shopping Mall to stock up on snacks and supplies.
You can also go Batik shopping at one of the many stores that sell the famous fabric. Be careful though and don't get caught up in the famous Yogyakarta Batik Scam.
18:00 – 19:30 PM – MALIOBORO STREET AND DINNER
For dinner head back to Malioboro Street which comes alive with street vendors and live music in the evenings. Make sure to walk around and try as many snacks as possible.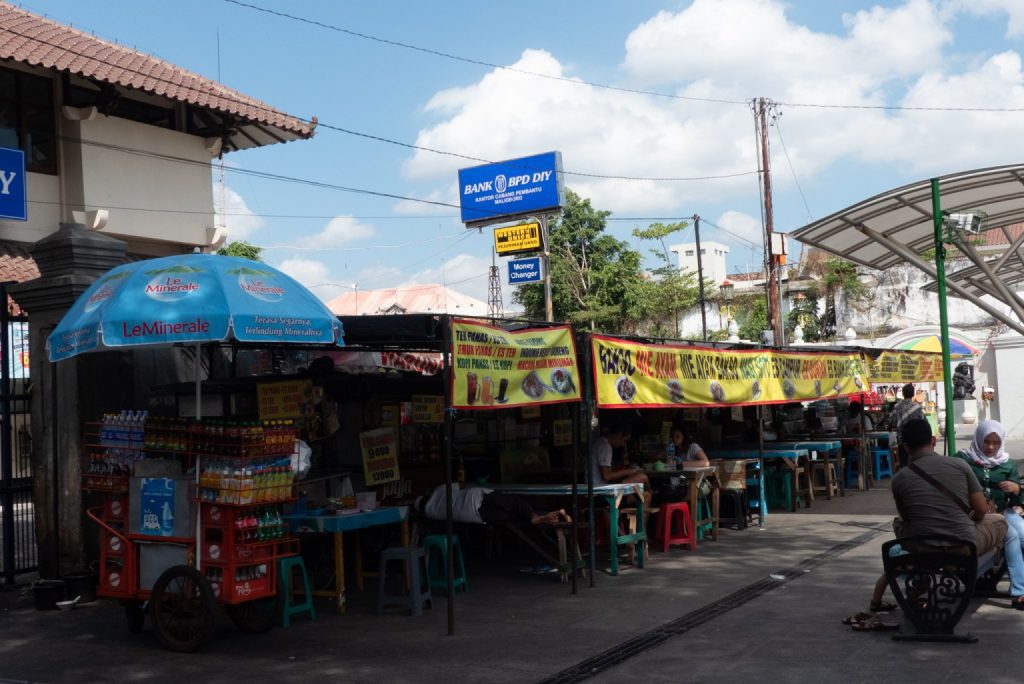 19:50 – 21:00 PM – ALUN ALUN KIDUL SQUARE (SELATAN) NIGHT MARKET
Take yet another tuk-tuk to Alun-Alun Kidul Square for a fantastic night market experience. You can not only buy cheap and high-quality food here but also enjoy the night by riding a neon car around the entire square.
Each car has its own music system and it's a must-do when you visit Yogyakarta.
The night market goes on until late into the night so no need to rush home.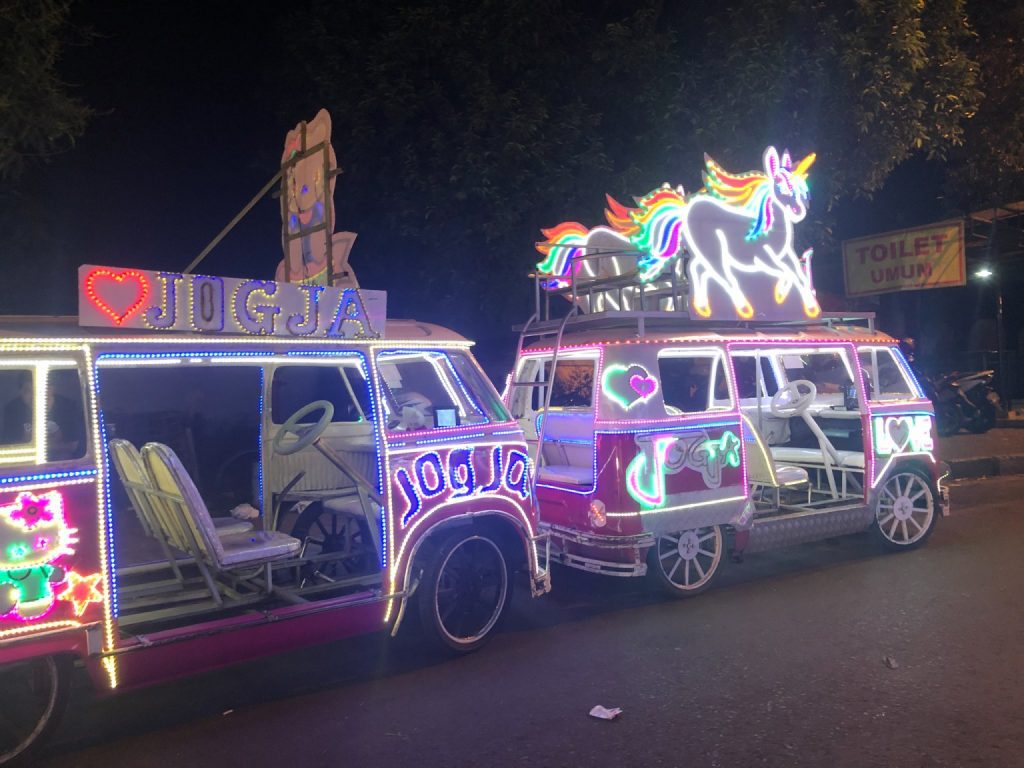 YOGYAKARTA ITINERARY DAY 2 – YOGYAKARTA'S BEACHES
Leave the city behind on the second day of this Yogyakarta itinerary. I highly recommend hiring a driver for this (and the next) day. It can also be done by scooter but you will spend quite a lot of time in the car so keep your own comfort in mind.
Pack a swimsuit, a change of clothes, sunscreen and a GoPro (if you have one). You'll be spending the day by the water.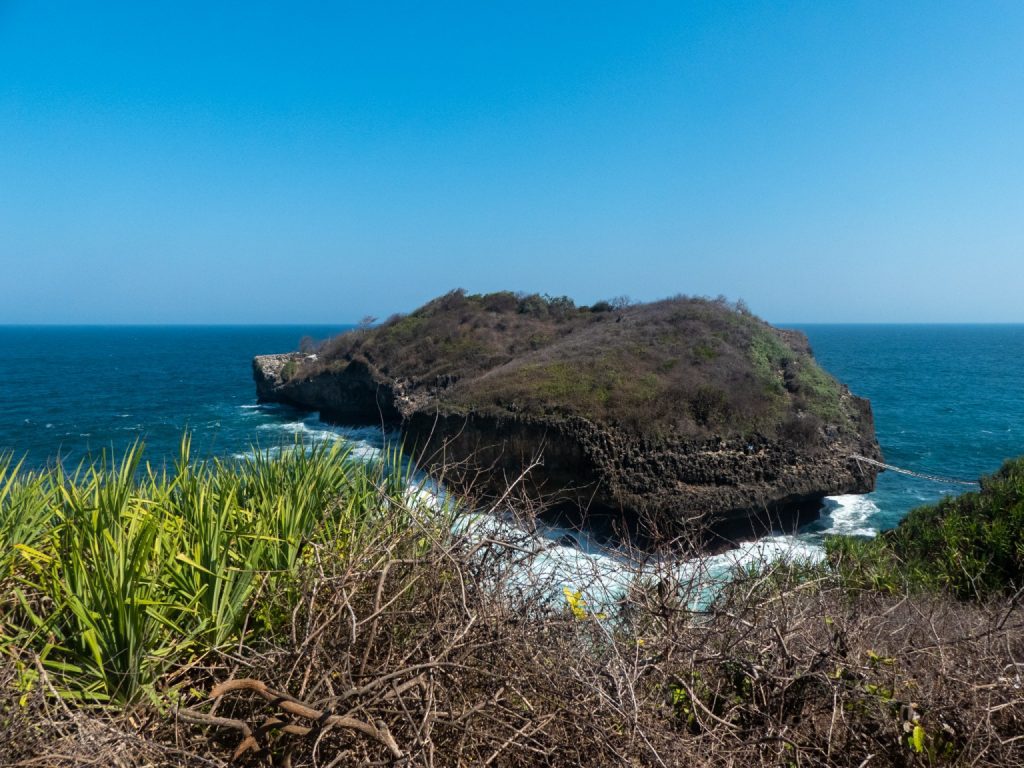 8:00 AM – LEAVE THE CITY AND START YOUR DAY
Have your driver pick you up early since you'll be driving for a while. Make sure to have breakfast before you go and pack plenty of water.
9:30 – 11:30 AM – GOA PINDUL
Your first stop is Goa Pindul, a cave with an underground river. Here you can go both cave and river tubing and you should definitely try both if you can!
The cave is nearly pitch black and you can see bats hanging from the ceilings above. An unforgettable experience. The river is equally as interesting with little waterfalls and rice fields passing by as you comfortably float along.
Check out this post for more details such as prices and opening times for all the attractions mentioned here.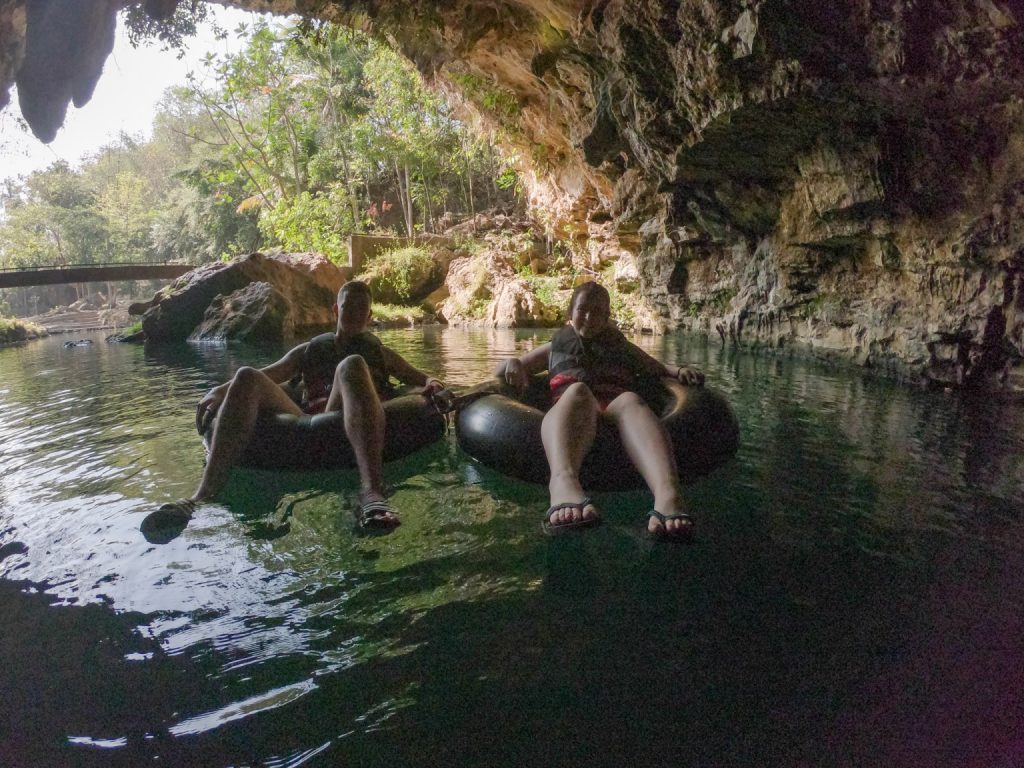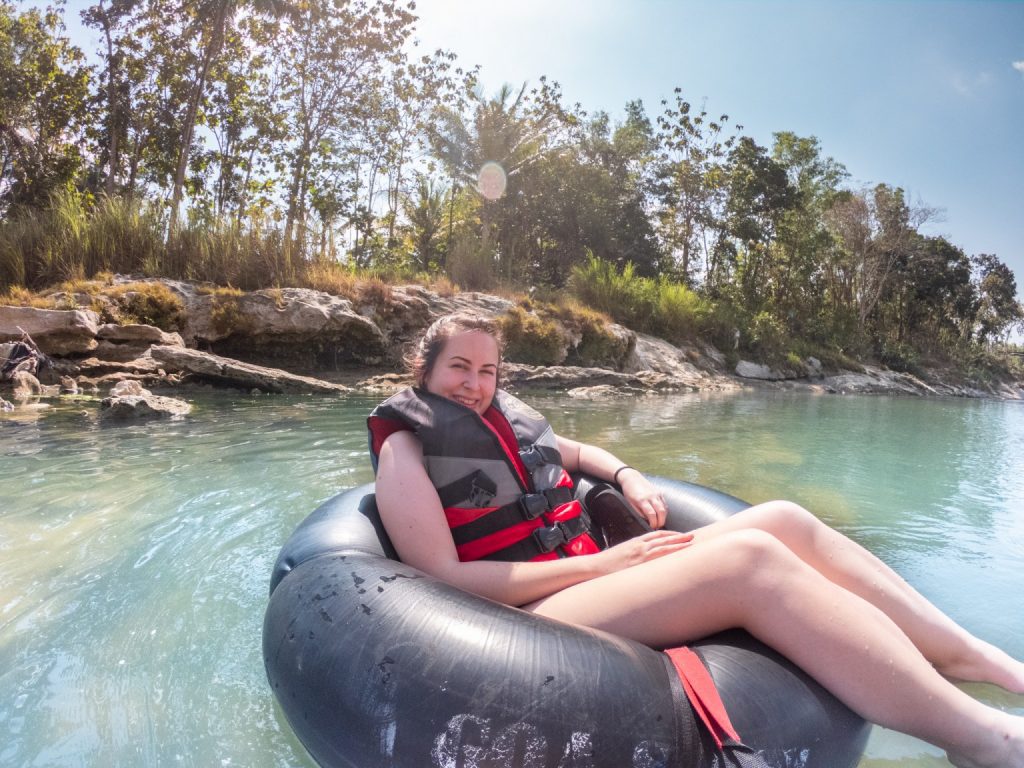 12:15 – 12:45 PM – WATU GIRING
Next is a quick stop at an abandoned quarry that has left stunning rock formations behind. You'll feel like you're in a south American Aztek ruin when you explore this small but unique location.
Definitely worth going to for some one-of-a-kind photos.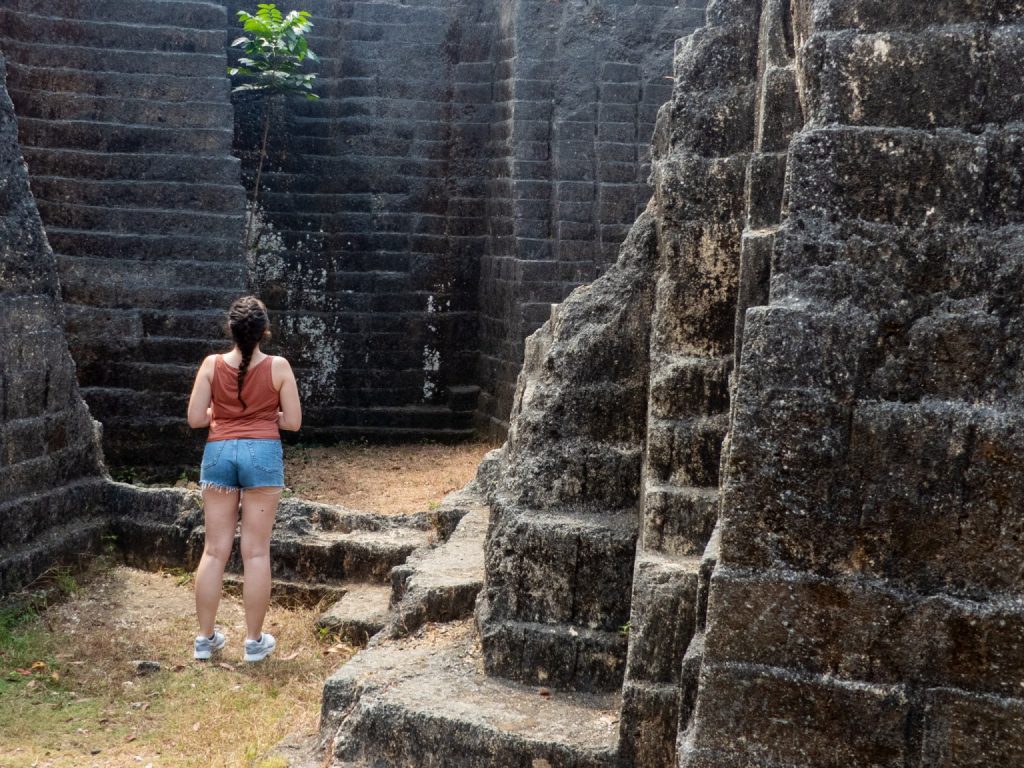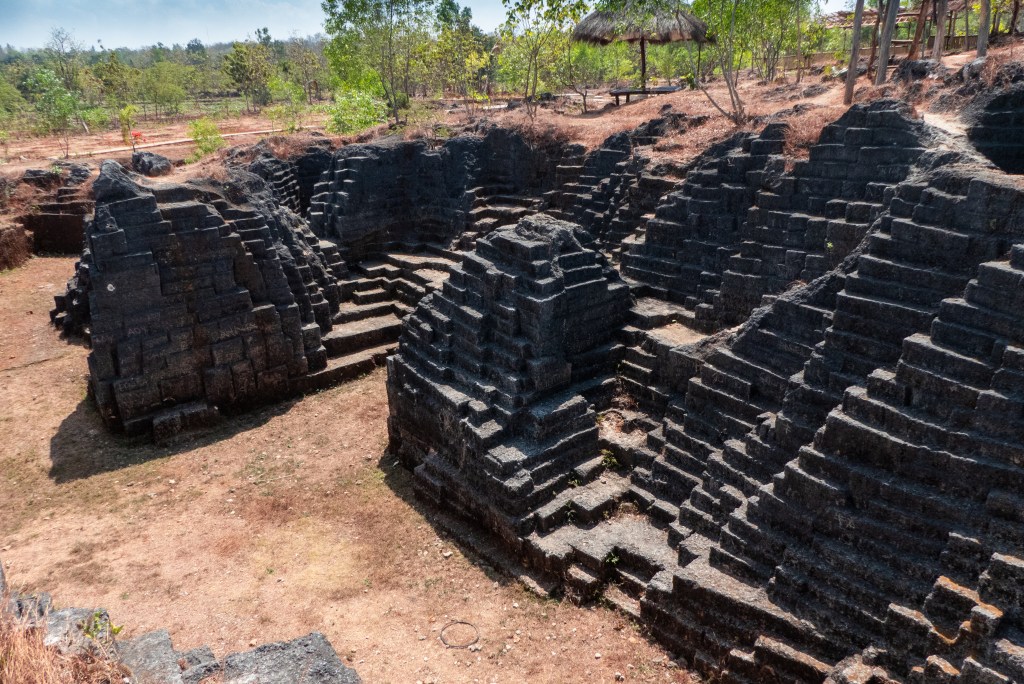 13:25 – 14:30 PM – JUNGWOK BEACH AND LUNCH
Make your way to Java's southern coast to explore Jungwok Beach. This is a great spot for lunch and really anything else you feel like. Relax in the sun, wade into the shallow water or even try some snorkelling.
Don't stay too long though! There are still two more beaches to explore.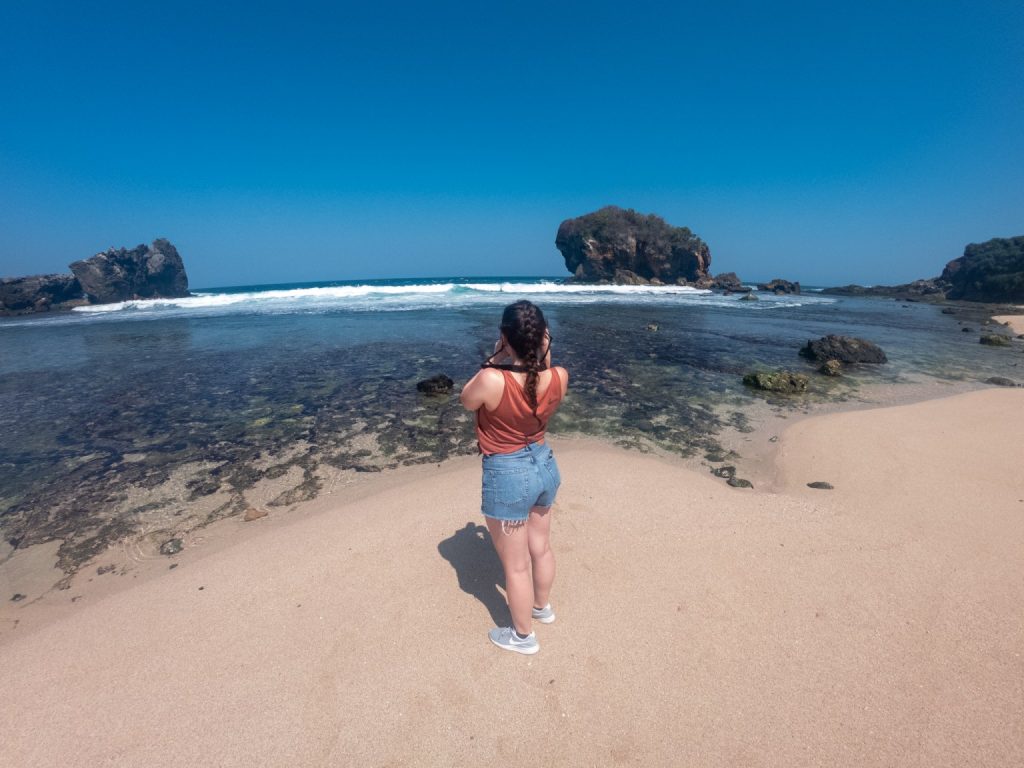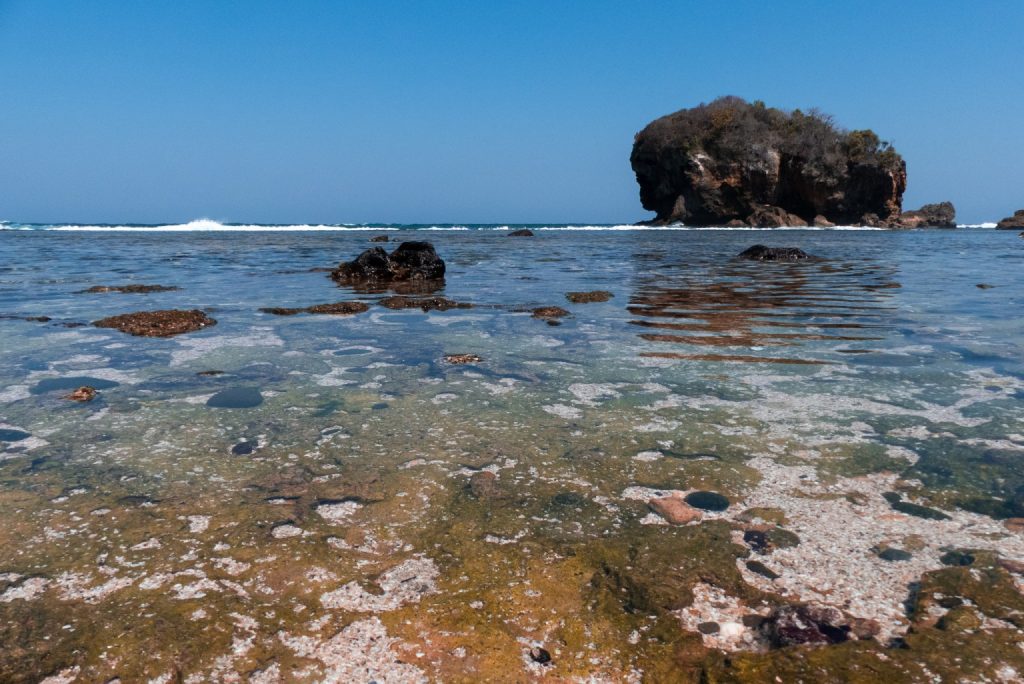 14:45 – 15:30 PM – WEDIOMBO BEACH
Just a short drive from Jungwok lies Wediombo Beach. Another beautiful spot for you to take photos or simply rest after a long day. Make sure to enjoy a fresh coconut and gather some energy for the last itinerary point before you head back to Yogyakarta.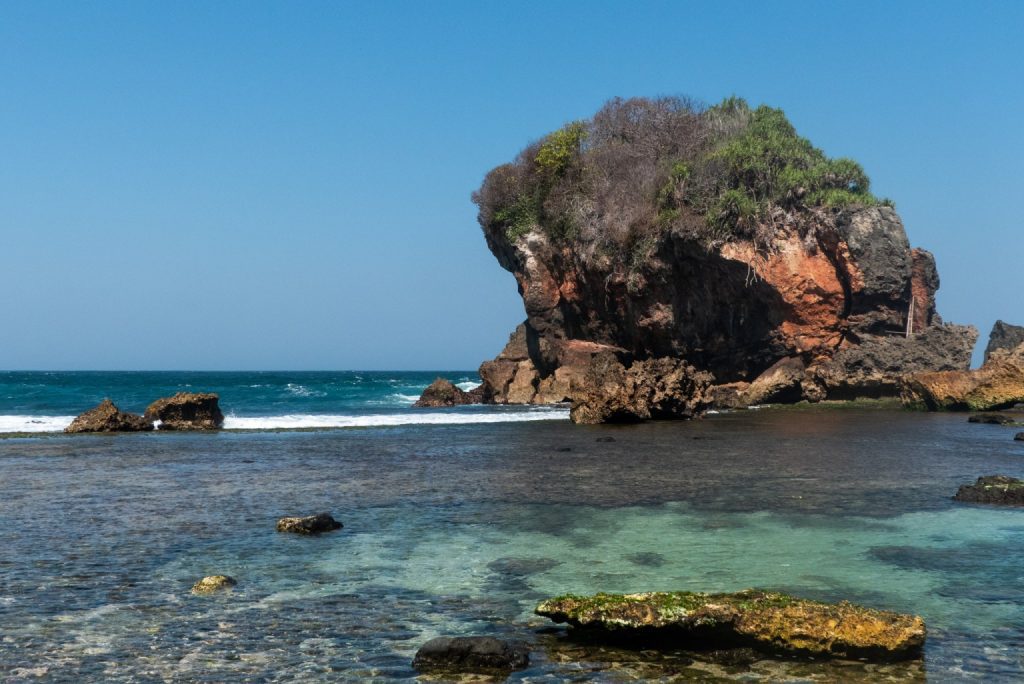 15:30 – 17:00 PM – GREWENG BEACH AND KALONG ISLAND
Right next to Wediombo Beach are Greweng Beach and Kalong Island. It takes around 20 minutes to walk there from the parking lot so be prepared to sweat a lot. The walk is worth it though. You'll be rewarded with a nearly deserted beach and beautiful rock formations.
If you hike a further 10-15 minutes you'll reach Kalong Island which is connected to the mainland via a small suspension bridge. You can cross it for a small fee if you're brave enough.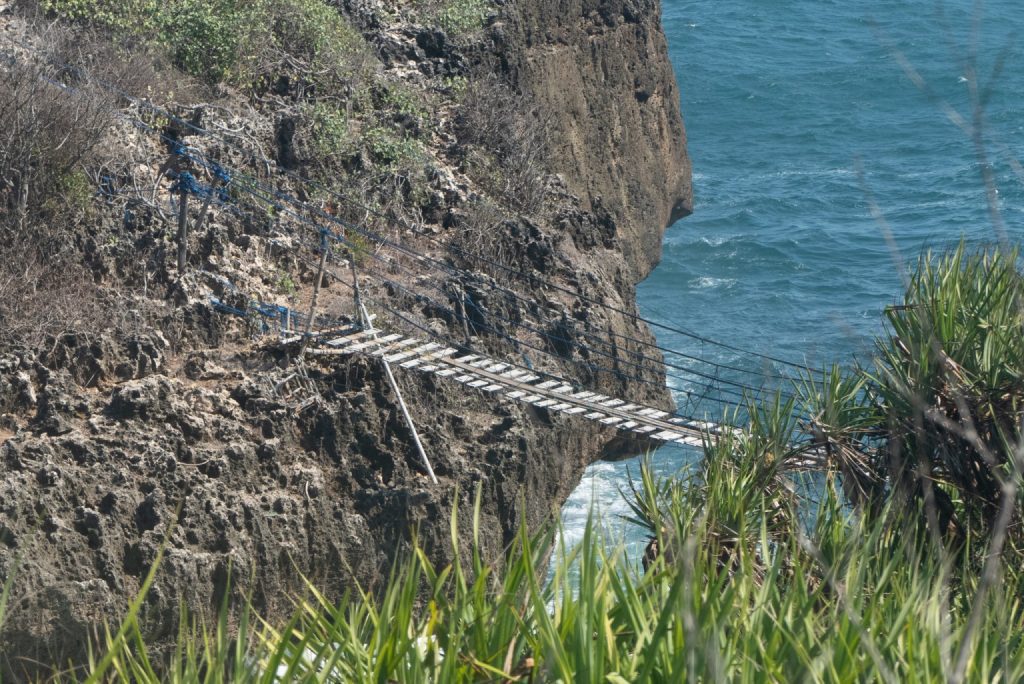 17:00 – 19:00 PM – HEAD BACK HOME
It should take around two hours to get back to Yogyakarta. Don't forget to factor in this drive and how long you have hired your driver for (usually 12 hours). Make sure to give them a good tip.
Try to go to bed early. Tomorrow will be a very early start.
YOGYAKARTA ITINERARY DAY 3 – BOROBUDUR
The final day of this Yogyakarta itinerary will finally take you to the city's most famous attraction: the Borobudur temple. Seeing it at sunrise is simply the best way to experience this beautiful religious site so be prepared to get up early.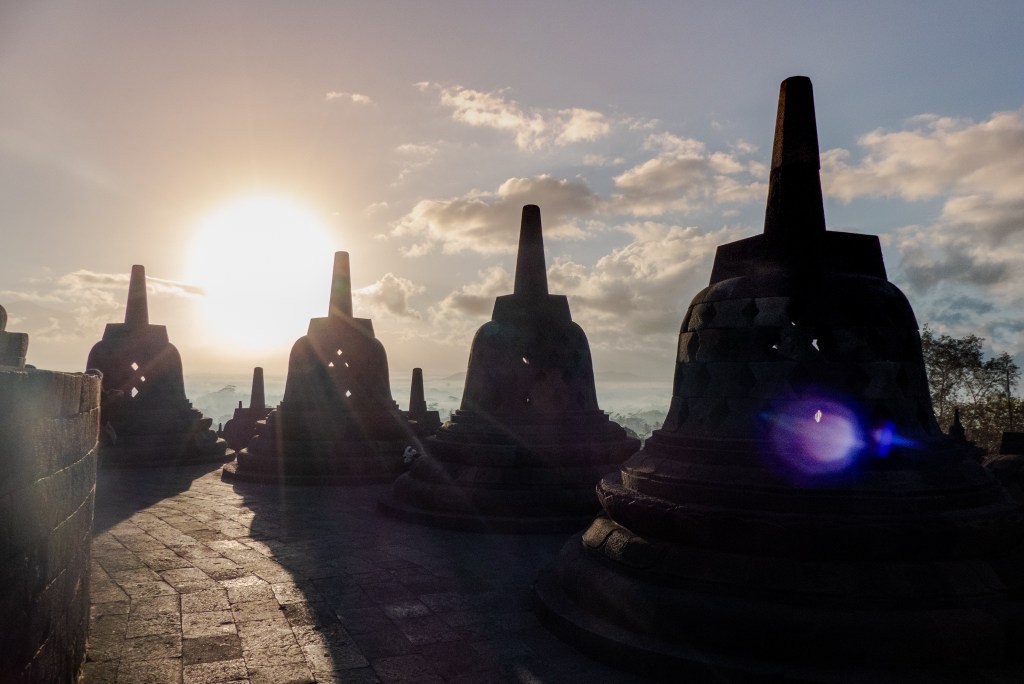 3:15 AM – LEAVE FROM THE HOTEL
Make sure to tell your driver when you want to be picked up. Definitely don't do this day by scooter. It can be dangerous to drive in the dark if you don't know the route.
4:00 – 4:30 AM – BUY SUNRISE TICKETS AT MANOHARA RESORT
By 4:00 am you'll have arrived at Borobudur temple. To buy your tickets you need to go to the Manohara Resort where you can wait until they open the gates at 4:30 am. Check out our post about how to make the most of your Borobudur sunrise visit for exact instructions on how to plan this visit.
This is an incredibly magical experience. Seeing the sunrise while standing on such an ancient monument is unforgettable and worth every penny.
Take a light jacket as it can get chilly in the mornings. Once the sun has risen you can explore the temple complex and its surroundings. Don't miss out on the free breakfast at Manohara Resort once you're done.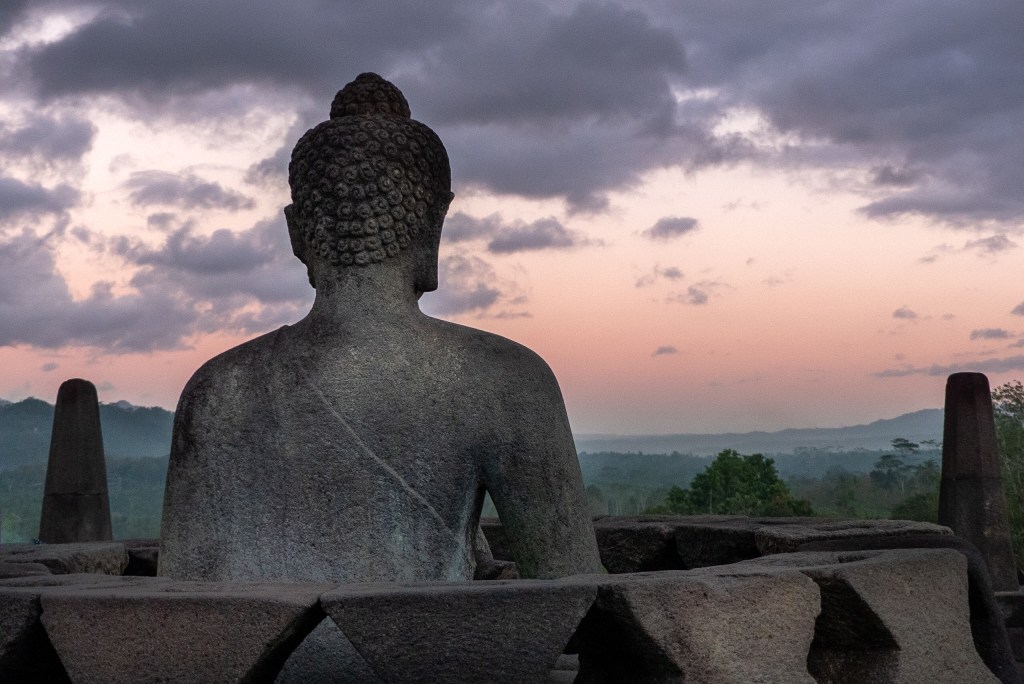 Close to Borobudur is the so-called Chicken Church, a prayer house for all faiths in the jungle shaped like a giant chicken. It has a very interesting story so check out our full article on it for more details.
There is a small cafe located within the church. It's a great place to rest and enjoy a drink while you take in the mesmerising views. Don't forget to head to the top of the chicken for a chance to see Borobudur in the distance.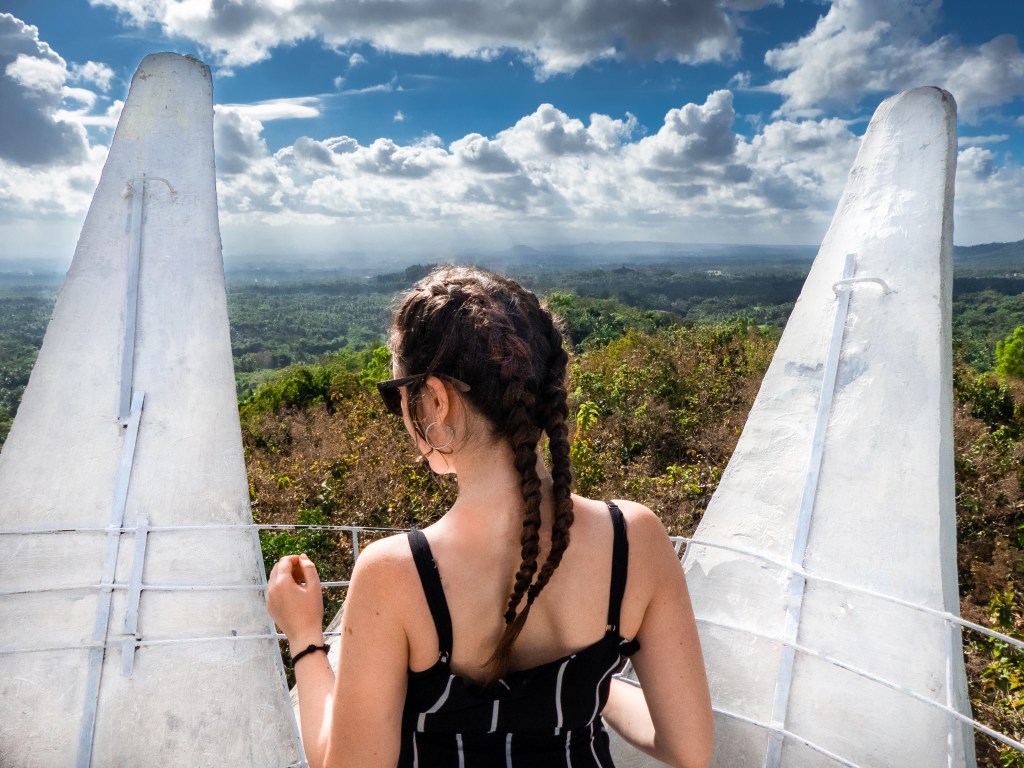 11:45 AM – 13:00 PM – MOUNT MERAPI JEEP TOUR
The final stop for this day is the famous volcano Mount Merapi. You can visit various sites of interest if you book a "Lava Jeep Tour" with one of the local operators. It's very fun and worth the price.
There are many tours to choose from. Around one hour should be sufficient to see the important things. Check out this post for prices and more details.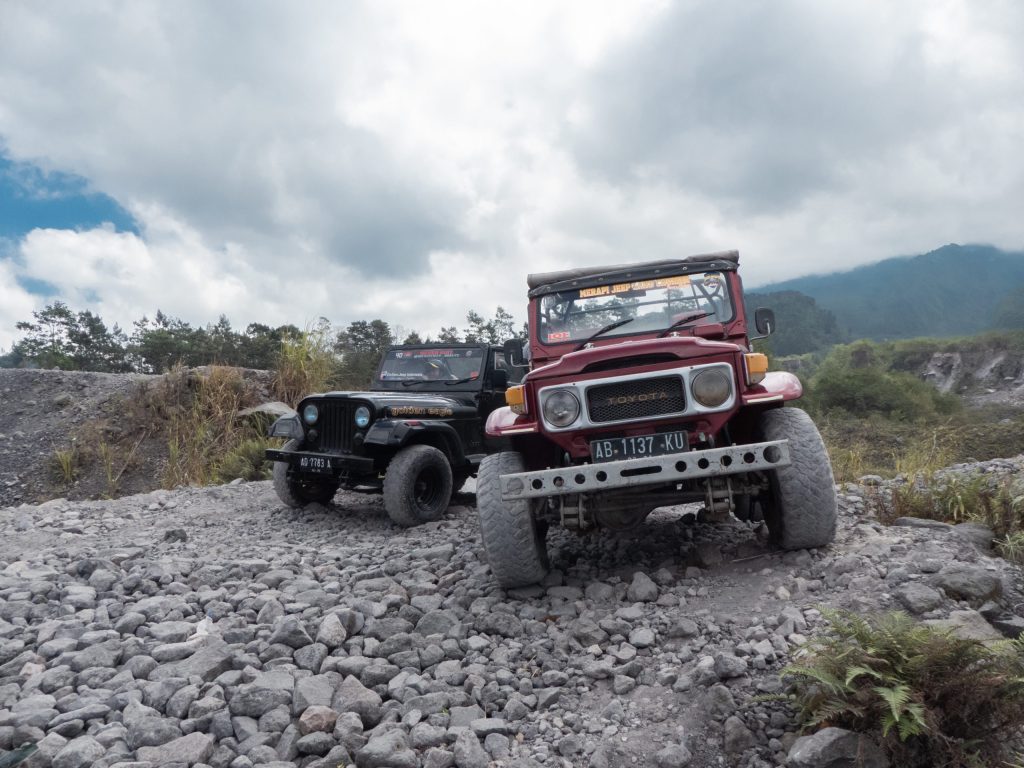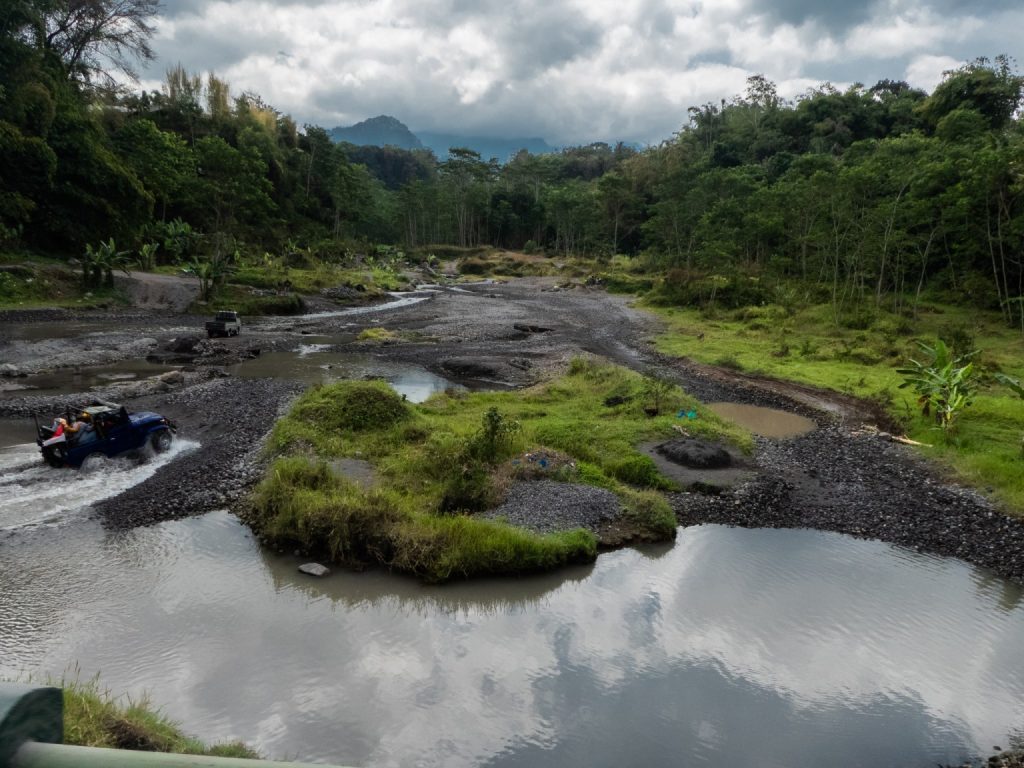 13:00 – 14:00 PM – HEAD BACK HOME AND ENJOY YOUR LAST NIGHT
14:00 pm seems early to return home but if you started your day as early as 2:00 am you'll be exhausted by now. If this is your last night in Yogyakarta why not check out some of the bars close to Malioboro Street for a final drink in this beautiful city.
Heading to Jakarta next? Read all about how to take the train there from Yogyakarta.
Are you travelling on a budget? Click here to find out more about the best money-saving tips for Indonesia.