A great way to explore Gili Trawangan, Gili Air and Gili Meno is by booking a boat tour that involves swimming or snorkelling. But the selection large and once you arrive you'll be overwhelmed with the many different options. It can be hard to choose a tour that fits your needs and expectations.
This article compares three boat tours that all depart from Gili Trawangan. Similar ones are available on Gili Meno or Air as well if you're staying there. The three tours are very different and you should take care when choosing one. 
While I enjoyed all three in their own way they are certainly not for everyone and you might be disappointed if you do not adjust your expectations.
This post may contain affiliate links, which means we'll receive a commission if you purchase through our links, at no extra cost to you. This helps us keep Guide your Travel free and provide high-quality content for you. Please read the full disclaimer for more information.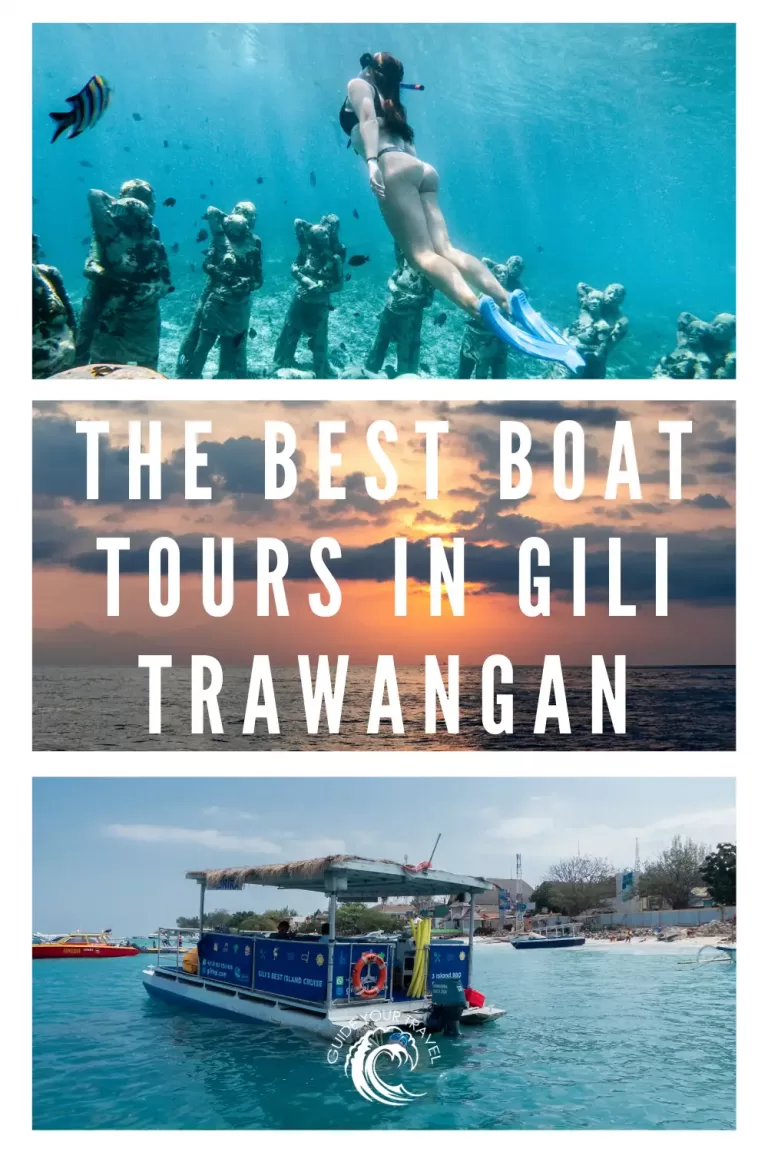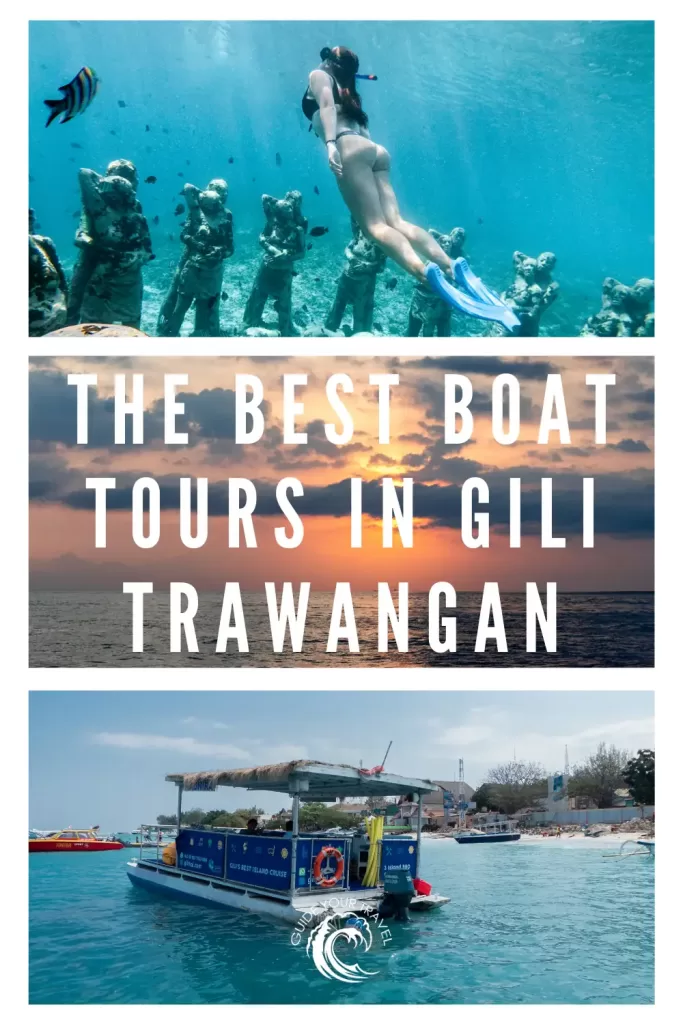 When is the best time for a boat tour on Gili Trawangan
May to September is high season in most of Indonesia, including the Gili Islands. You'll find that the weather is very dry and hot with slightly cooler evenings and nights. This is the most popular time for tourist to visit and the islands get quite crowded.
You'll have the benefit of knowing that there will be great weather conditions and most importantly no rain. Make sure to book your boat tour in Gili Trawangan a few days in advance during this time to secure a spot.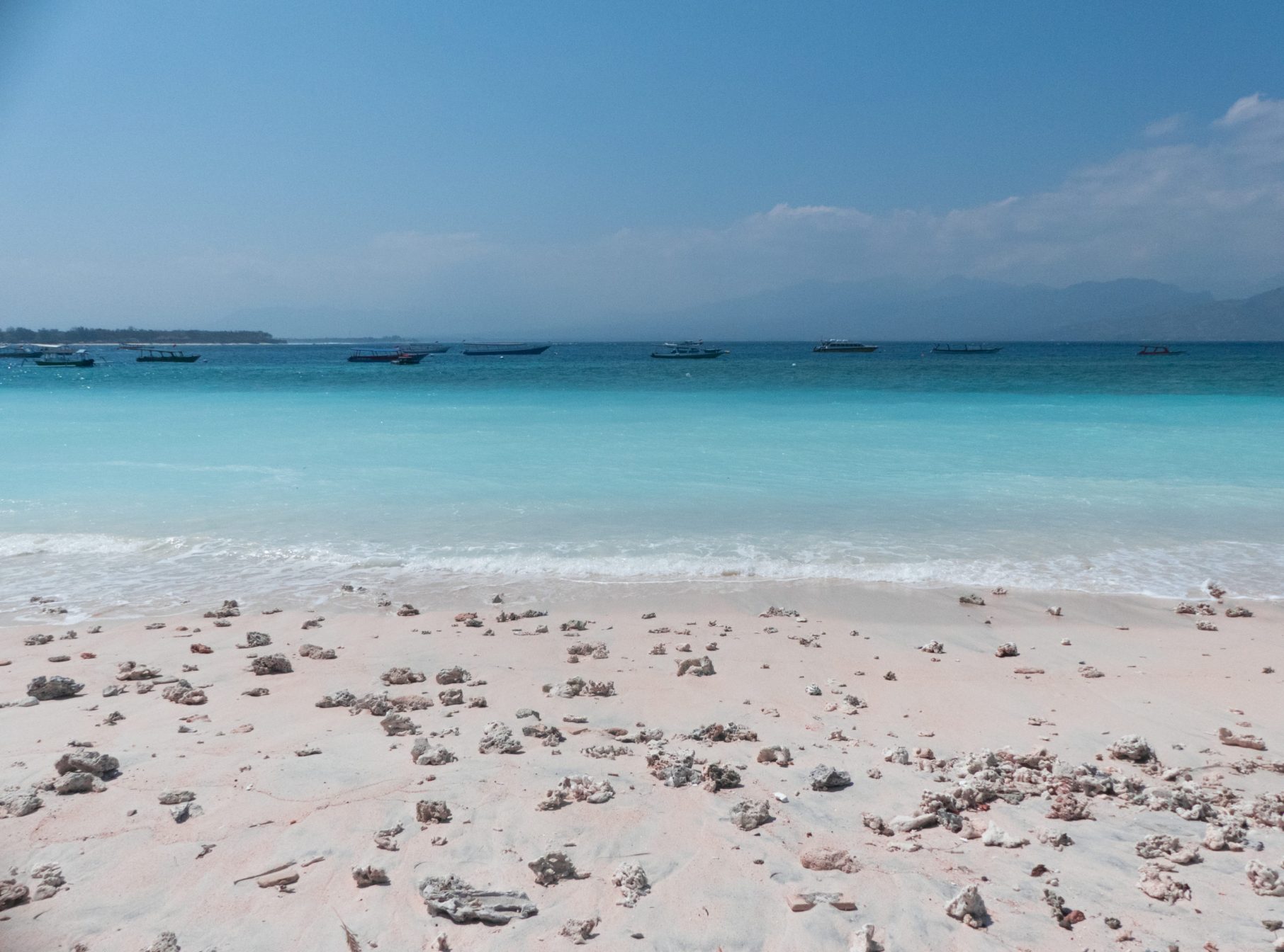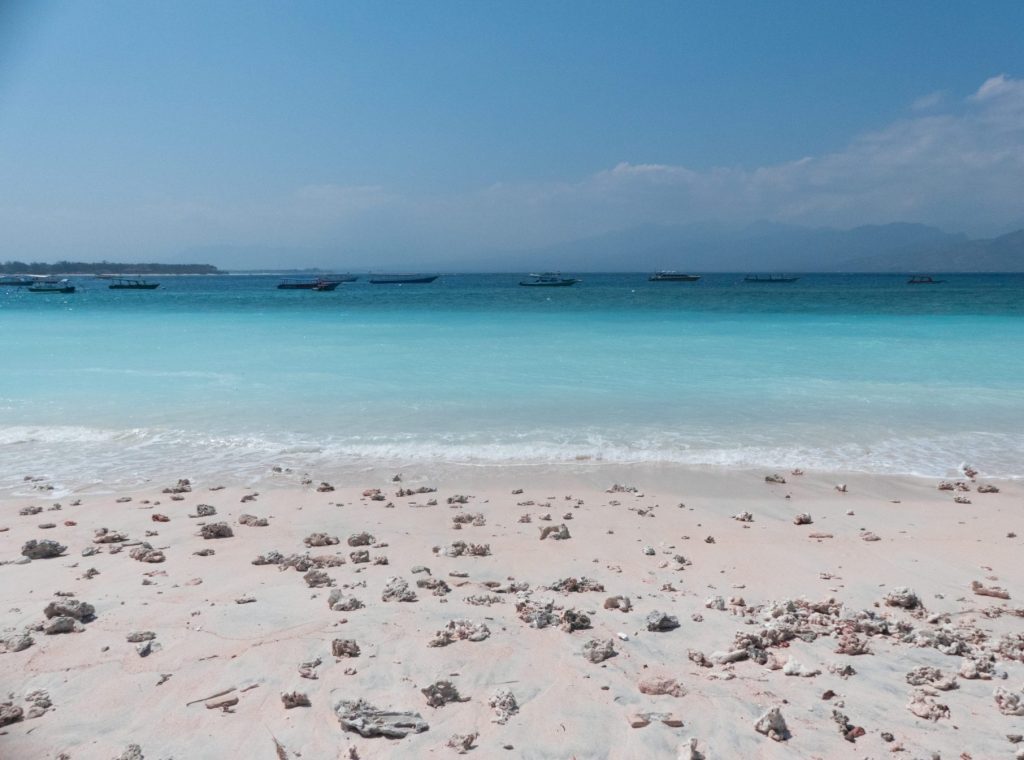 During low season (November to March) you'll have more trouble with rain. Most of the tours will run regardless of the weather conditions which can lead to a rather bumpy ride. Visibility often declines slightly and the ocean will not be as calm.
However, the islands are usually a lot quieter and hotel prices go down. During this time you'll be more likely to book a spot on a boat tour in Gili Trawangan even the night before.
The 3 Islands Tour is one of the most popular boat tours on Gili Trawangan. These tours are offered by different providers (under different names!) and can be booked at most of the little tourist stalls on the main street. Be careful though that you don't overpay. The prices offered can be very different depending on how good you are at haggling.
This tour takes you around the three Gili Islands with three or four different snorkel stops. The route changes slightly according to the season. Usually, you'll stop to see turtles in deep water close to Trawangan and then snorkel at a reef in Gili Meno. Lastly, they'll take you to Gili Air for another stop and a lunch break. During this time (around one hour) you can explore the island before they take you back to Trawangan.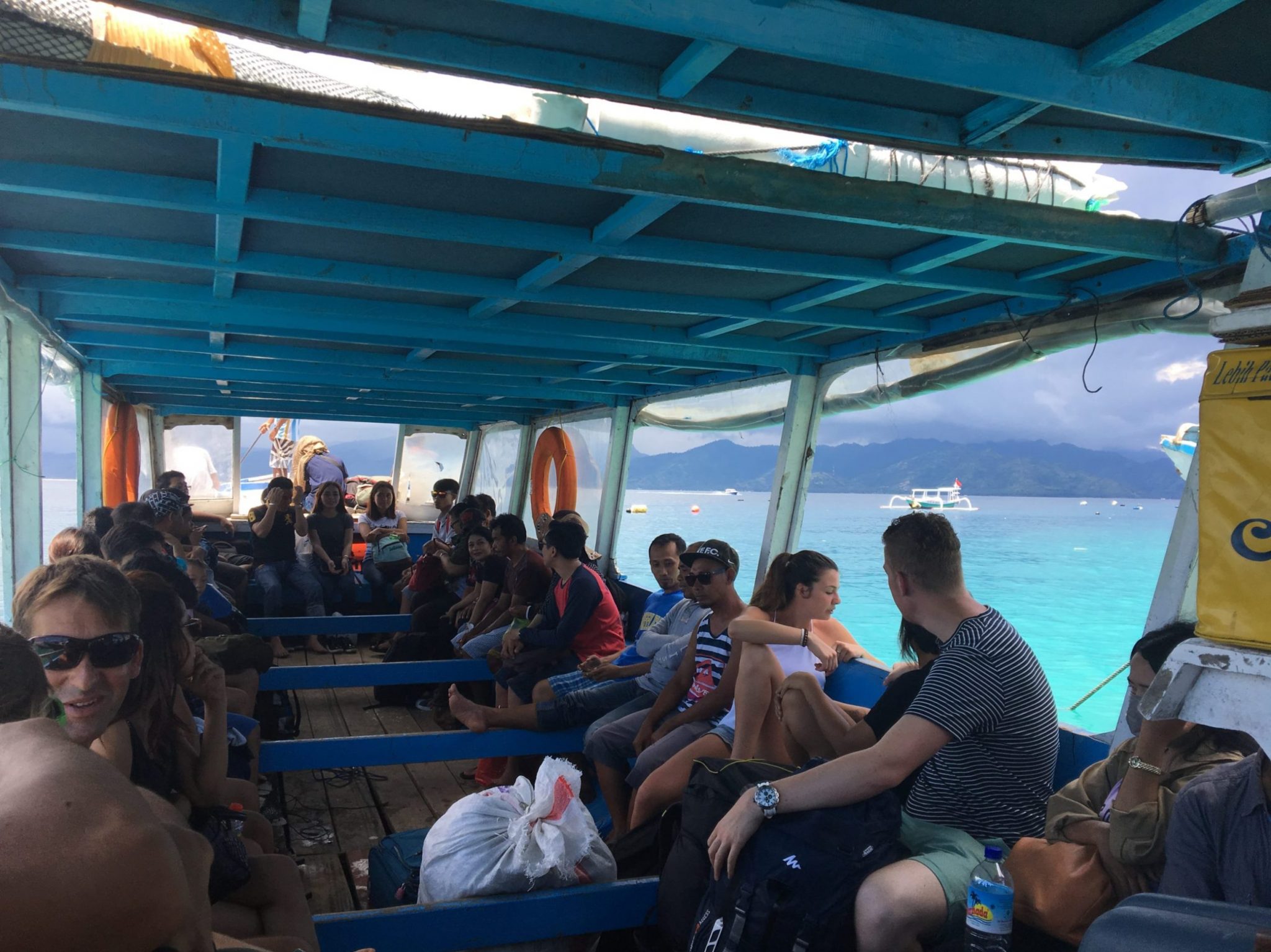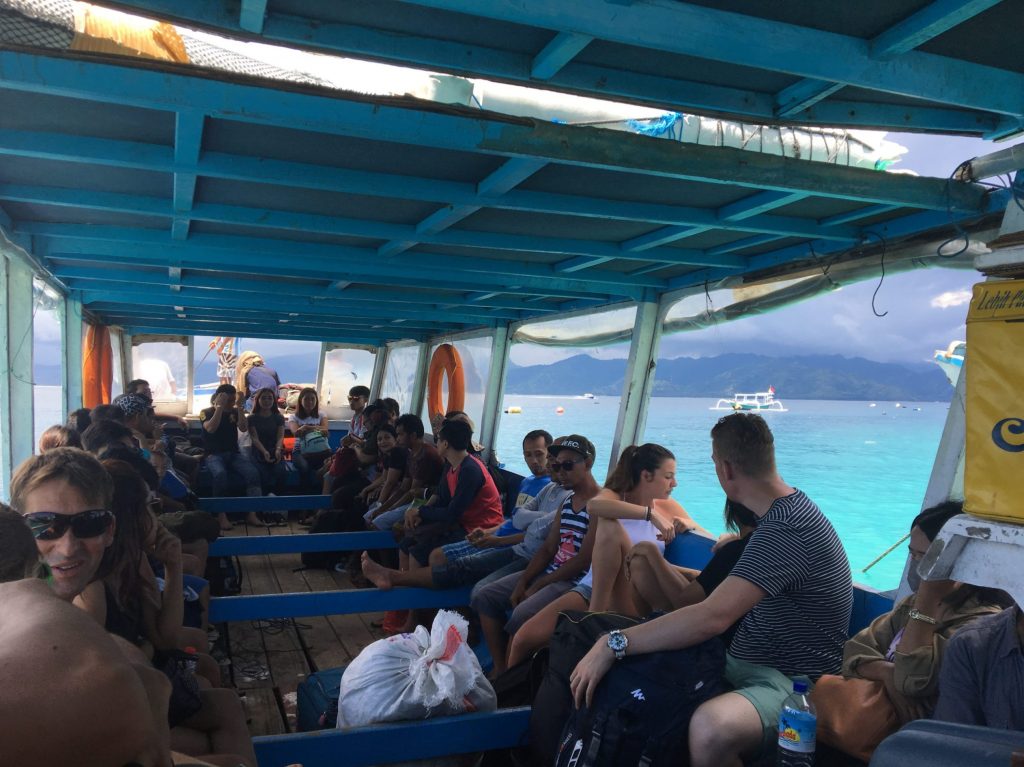 Price
This tour is very cheap or at least it should be if you're paying the correct price. When booking the 3 Islands Tour make sure that you pay no more than IDR 300,000 (~ €20) per person. This price should include snorkelling equipment, life vests and drinking water but not lunch. 
Trying to save money on your trip to Indonesia? Check out this post.
Duration
The 3 islands tour takes about 4 to 5 hours including the lunch stop in Gili Air.
When to book
Since multiple operators on Trawangan offer tours like this you should be fine with booking a 3 Islands Tour the night before. You can also book it online through Viator who has the best prices available.
Where to book
You can book this tour with any of the tour operators along the main street or even your accommodation (in some case). Do not book it online. It will be a lot more expensive.
Boat type
This snorkel tour uses traditional boats usually with a glass bottom. Glass bottom boats usually sound more exciting than they actually are especially if you're part of a large group. It can be hard to see anything at all through them and most of the time you won't get a chance to.
The boats used for this tour are made out of wood and similar to those used for the public boat transfers between the three Gili Islands.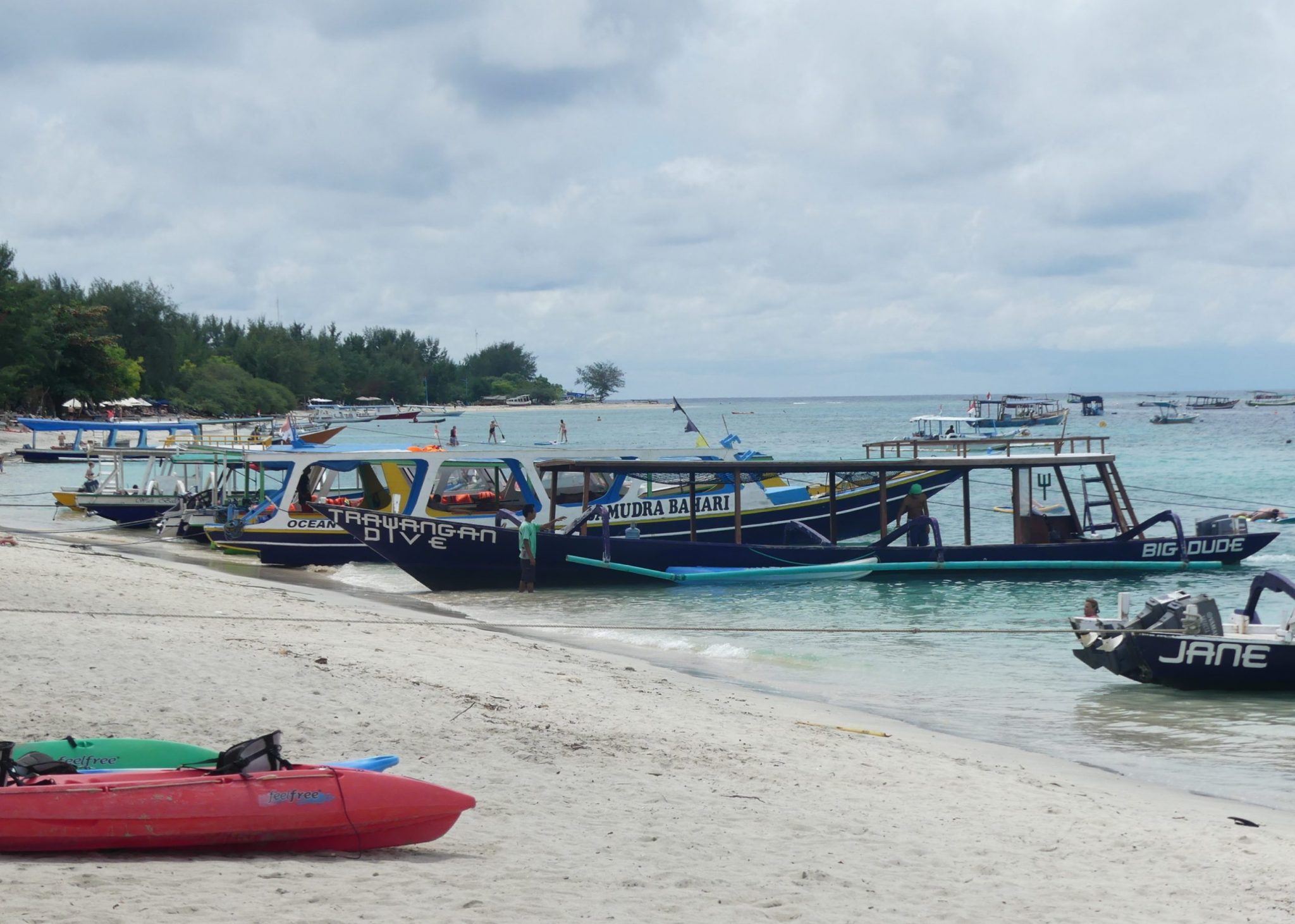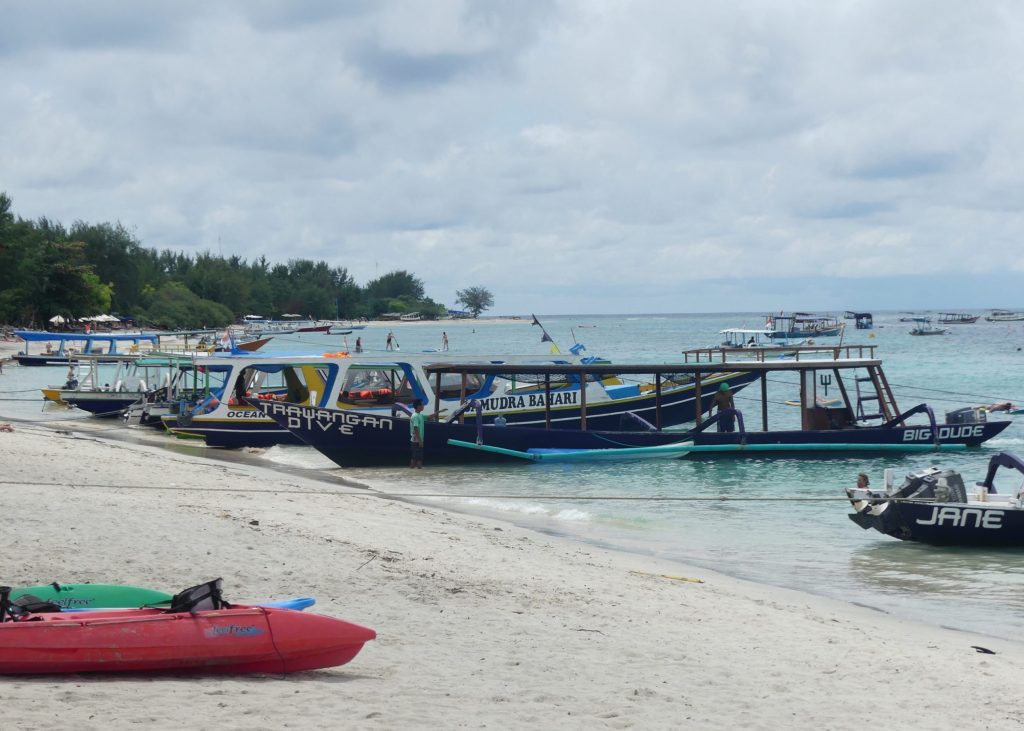 Food
Food is not provided on this tour. You'll get a chance to buy lunch on Gili Air at the end of the tour or bring your own if you like.
Drinks
Usually, you'll be given a small bottle of drinking water and in some cases, they sell soft drinks onboard.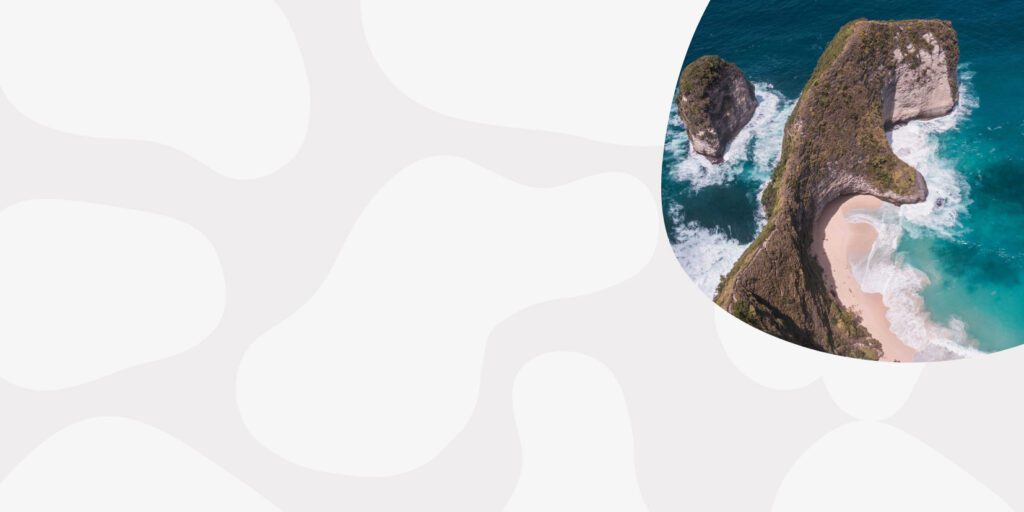 Save time when planning a trip to Bali

➼ 8€ airport pickup? Klook
➼ Best travel insurance? SafetyWing
➼ Accommodation? Agoda or Hostelworld
➼ Where to get cash out for free? Maybank ATM
➼ Best SIM card? Telkomsel
➼ Best place to book flights? Skyscanner
How many people are part of the tour?
These boat tours are very large. You'll share the boat with anywhere between 30 and 50 people, depending on the demand. You'll have three or four members of staff with you.
Departure time and place
The three island tours depart from the marina (or close by) at 10:30 AM and 13:00 PM. These times tend to change according to the season.
How often do they run
Boat tours run every day with exceptions during low season. The person selling you the tickets will be able to give you more details.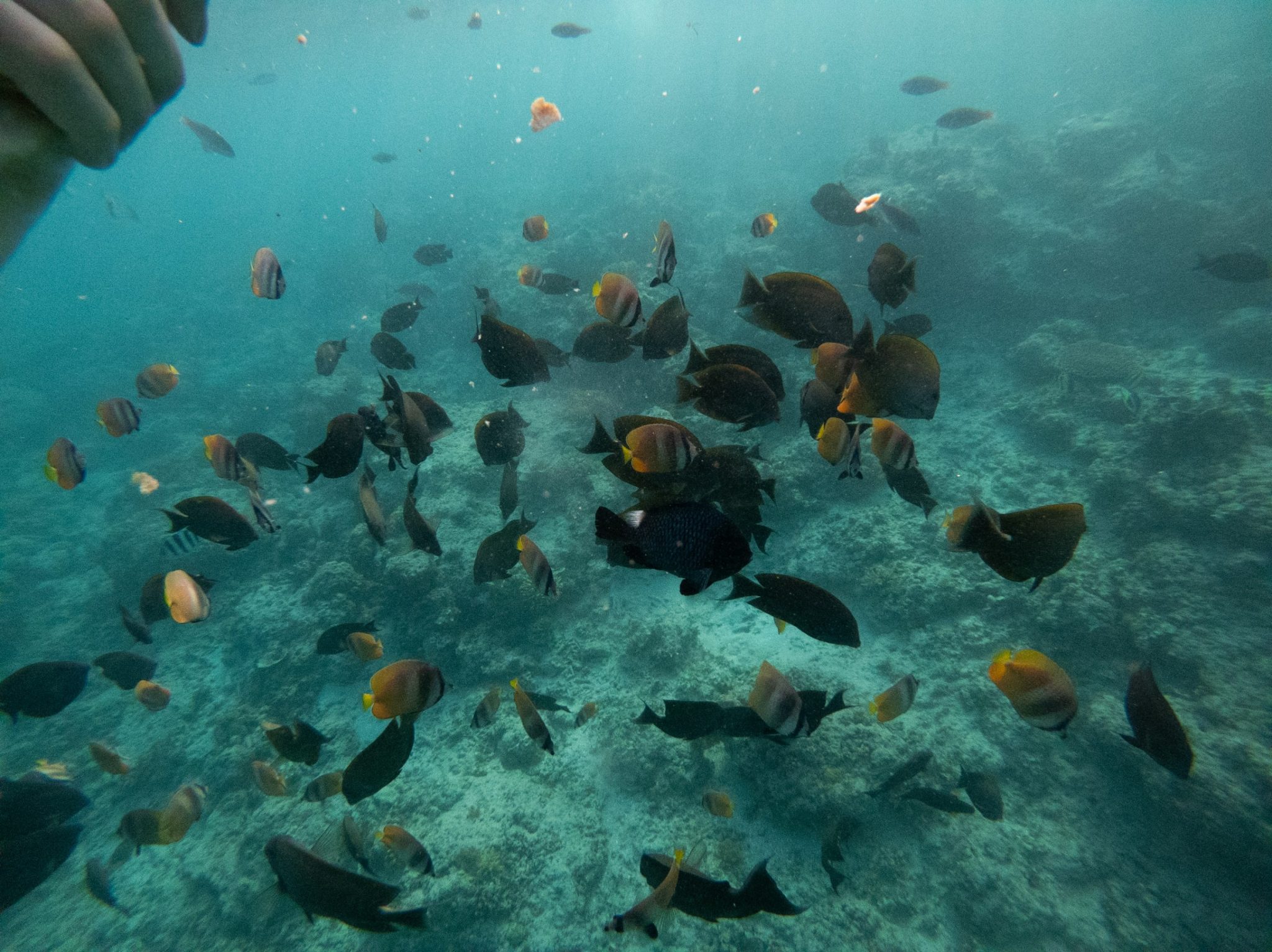 What I liked about the tour
I enjoyed this boat tour, however, I tried to keep an open mind without raising my expectations too high. Keep in mind how cheap this tour is and consider the service you are receiving. 
I think the concept of this tour is good. You'll get a chance to snorkel around the three Gilis which you cannot do by yourself. The lunch stop in Air is a great way to visit the island which you might not do if you're based in Trawangan. 
Even though the boat drops you off at a restaurant (which most likely pays a commission to the operators) there is no pressure to stay there. You are free to eat lunch wherever you choose which I thought was great.
The staff on the boat was very friendly and helpful. They tried their best to adjust the tour to such a large group which was, of course, difficult.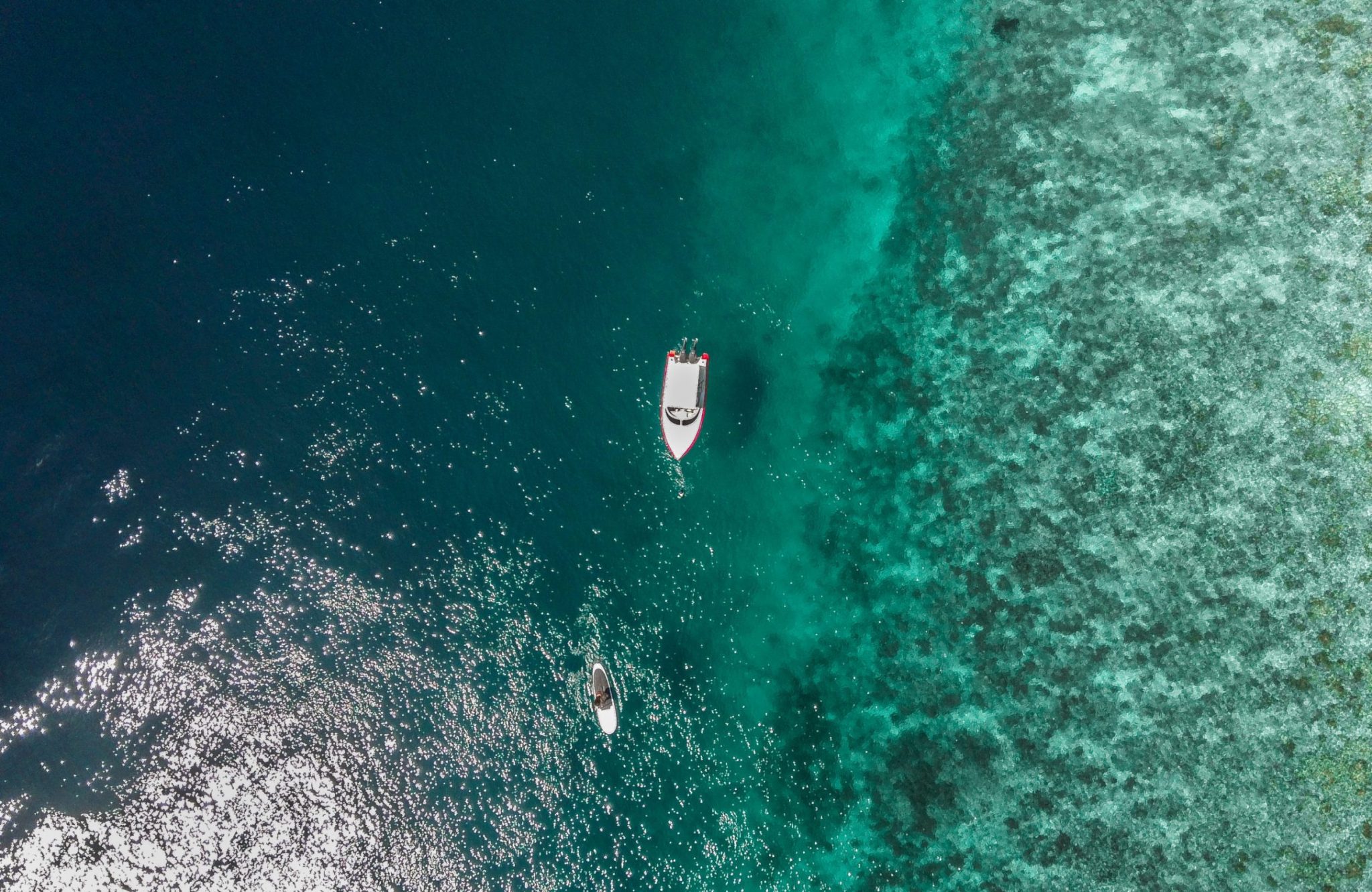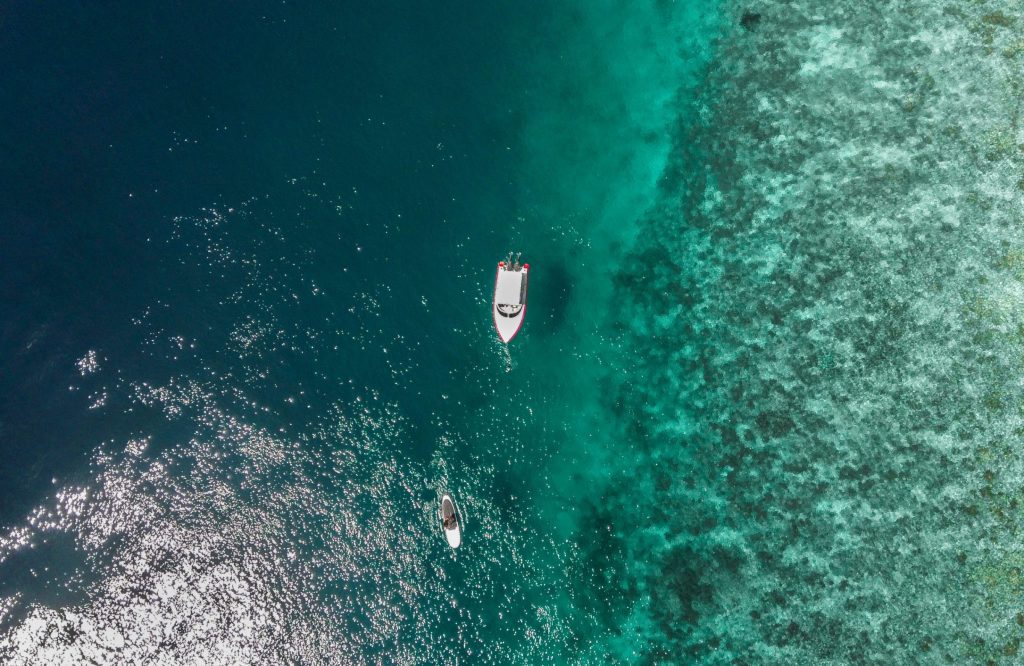 What I didn't like about the tour
Unfortunately, the size of the group definitely impacts the quality of the tour. You had to try to stick very close to the guides in the water if you want to see what they were showing everyone. 
The turtle swim spot wasn't great. Green sea turtles graze in the shallow waters close to Trawangan's eastern shore. You can swim with them right from the beach. Since many tourists are largely unaware of this they book a snorkel tour in order to see turtles.
The boat takes you to deeper waters (10+ metres) where hawksbill turtles are common. However, they tend to stay close to the bottom so they can be hard to spot. The guides will dive down and try to get the turtle to come up for air so the snorkelers can see it. This is a questionable practise since it disturbs the turtle and can cause it distress.
In any case, this isn't a great way to see a turtle. 50 people swimming in wavy water to try and spot a turtle that is 10 metres below them is not very enjoyable. Don't book this tour for the turtles.
If you want to see turtles up close in Trawangan check out our guide on how to swim with them directly from the beach. It'll be just you and a giant sea turtle in 1.5-metre deep water. An unforgettable experience.
The turtle issue is the largest downside of this tour in my opinion. I was satisfied with most of the other aspects. The other snorkel spots were nice, mostly in 2-3 metre deep water which is much more pleasant for snorkelling.
I always felt safe on this tour and it was worth the money in my opinion. However, if you choose to book a ticket for the 3 Island Boat Tour in Gili Trawangan make sure to adjust your expectations or you will be disappointed.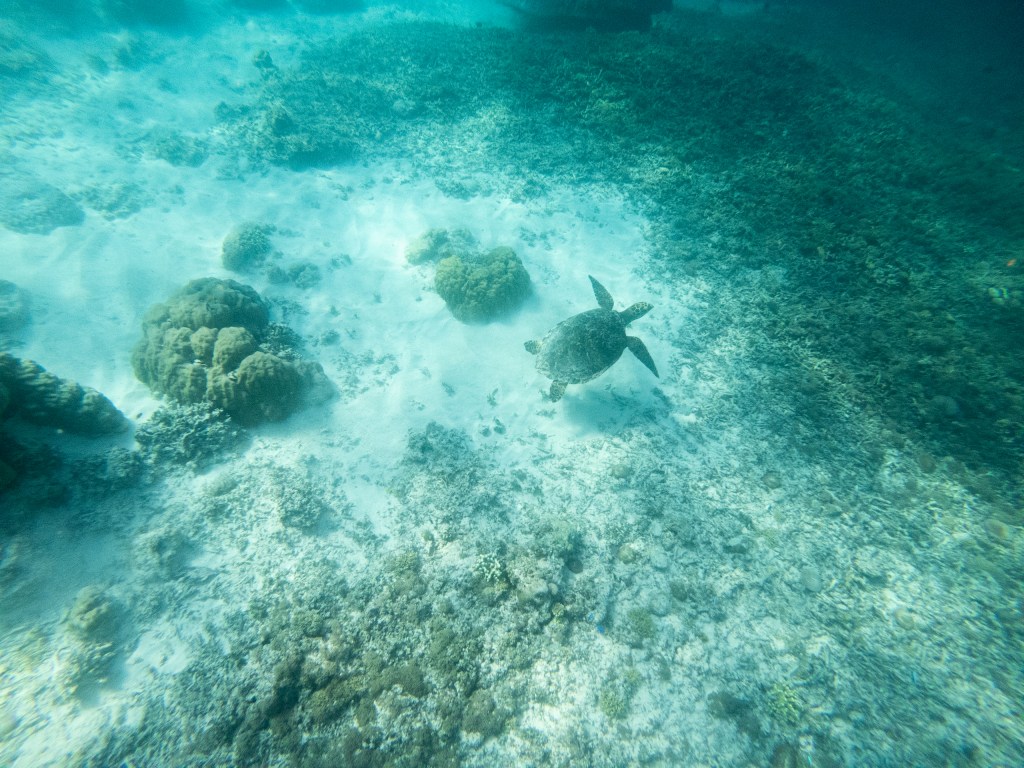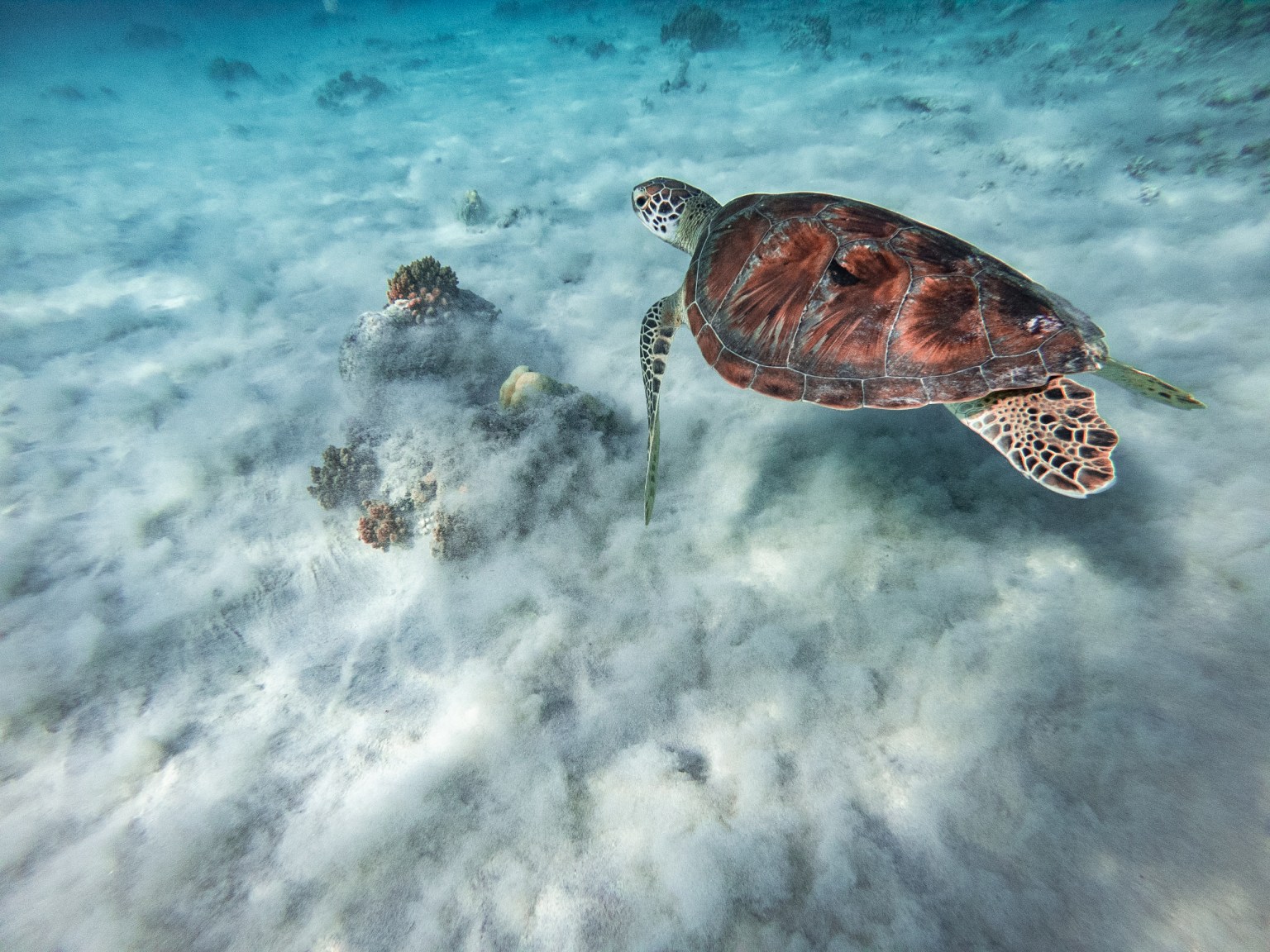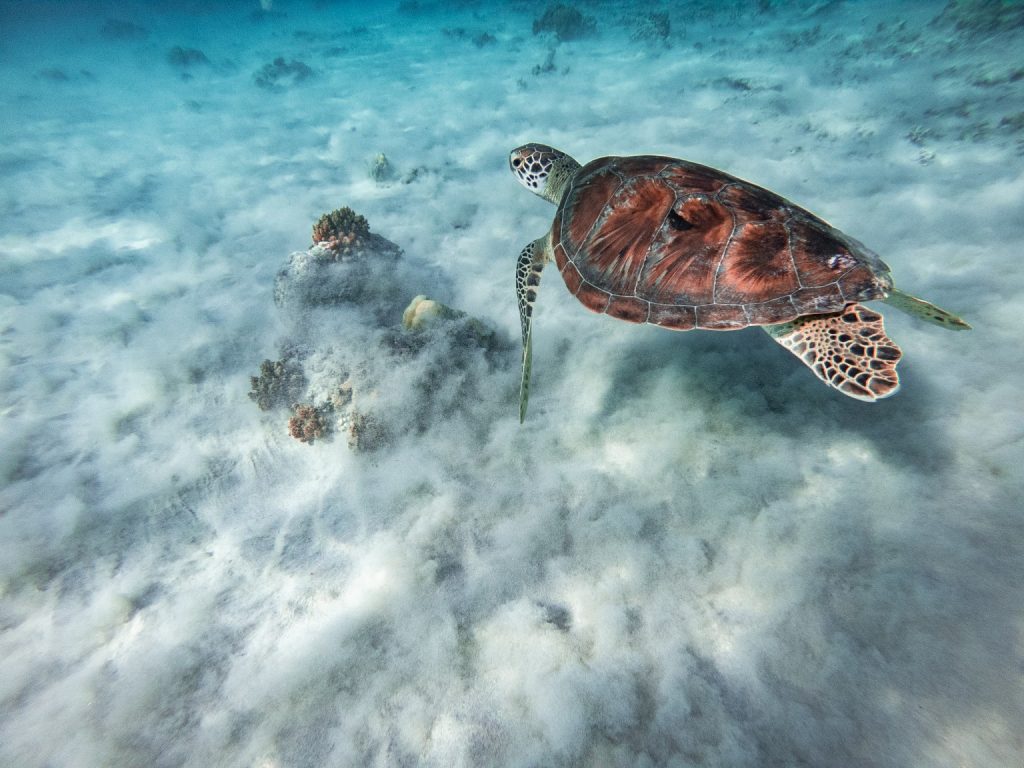 Choose if
Choose this tour if your time on Trawangan is limited and you're travelling on a tight budget. For IDR 100,000 (~ €6.50) it's a great way to see the three islands and some nice snorkelling spots.
If you're after a more high-quality experience then this might not be the tour for you. Invest some more money and choose a different tour instead.
Don't book this tour if your main goal is seeing turtles. There are far better options around.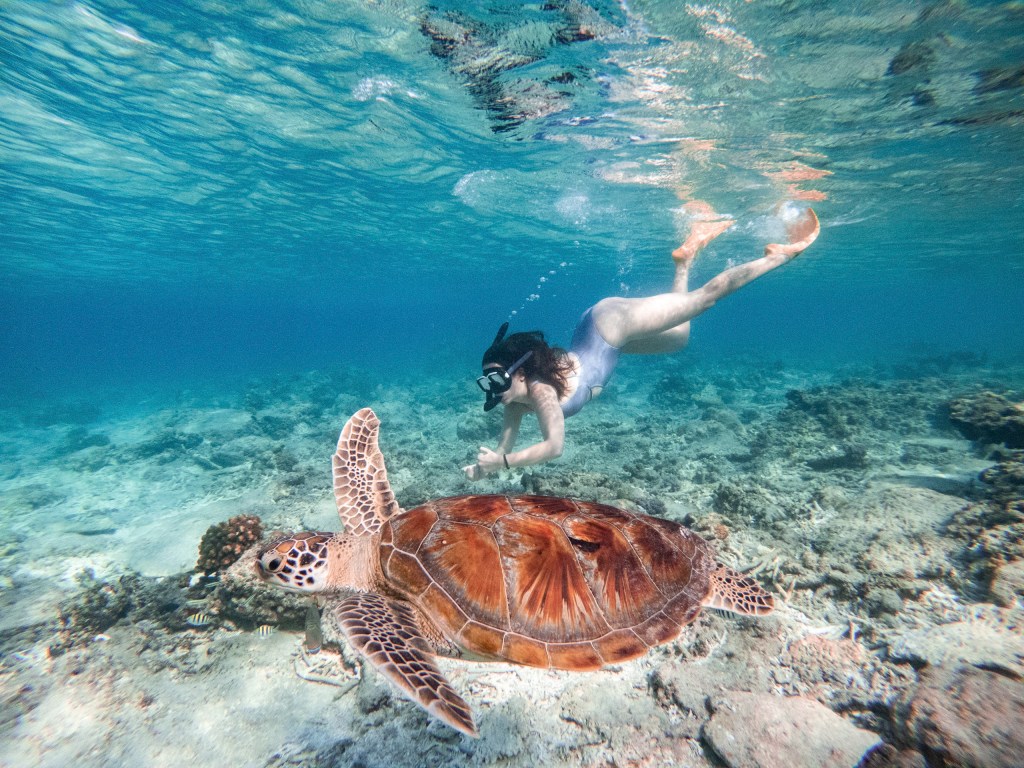 2. BBQ Cruise
The BBQ Cruises run from both Gili Air and Gili Trawangan. Their itinerary is similar to the 3 Island Tours, however, they provide a much more exclusive experience. The boat is small and the highlight is a full BBQ lunch or dinner onboard at the end of the tour. 
There are 3 to 4 snorkel spots and the tour circles around the three Gilis. Depending on which tour you choose (morning or afternoon) you'll stop at Gili Meno's famous underwater statues, a turtle spot (deep water) close to Gili Meno and Secret Point close to Gili Air.
For the morning cruise, you will also stop at a beach in Gili Meno. If you choose the afternoon option you will be able to watch the sunset from the boat.
Check out Gili Hai's website for updated information. They are the main tour operator on Trawangan that offers BBQ Cruises.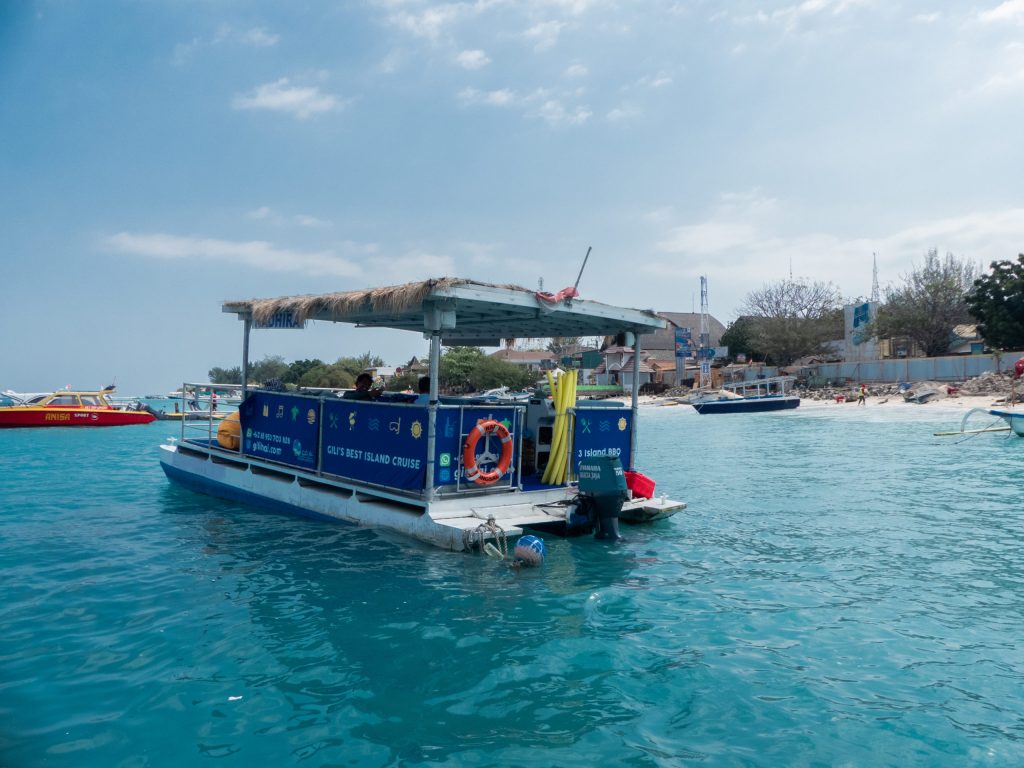 Price
This tour costs IDR 395,000 (~ €26.30) per person. There is a discount if you book for a large group. This price includes snorkelling equipment, life jackets, drinking water as well as lunch or dinner.
Duration
The tour lasts for roughly four hours in total.


When to book
Since the boats are quite small you should book a few days in advance to make sure you get a spot.
Where to book
Book at one of the tourist stalls on the main street or ideally directly with the tour company. Gili Hai is Trawangan's most popular option. They tend to communicate via WhatsApp and are very quick and helpful in answering any questions.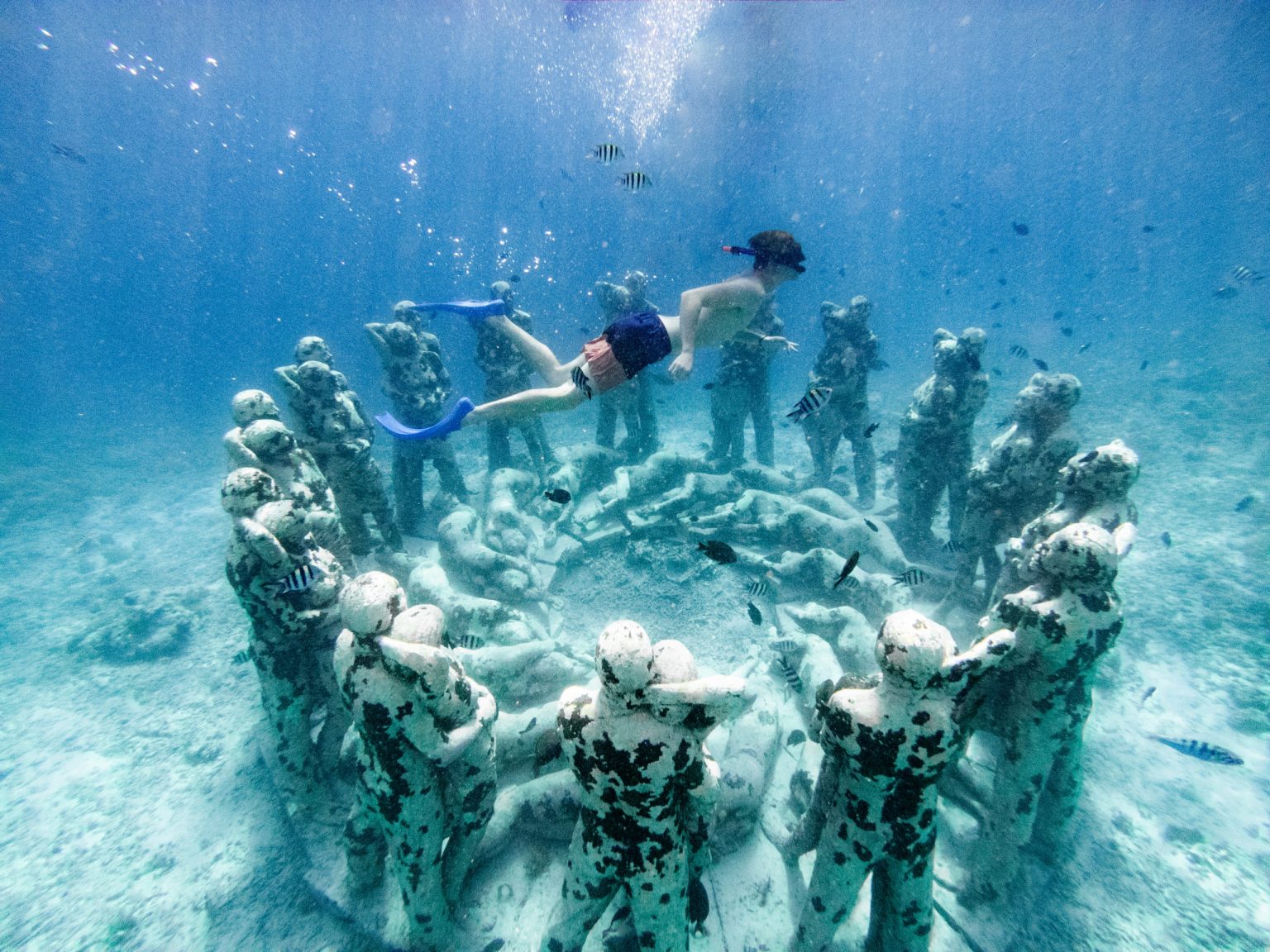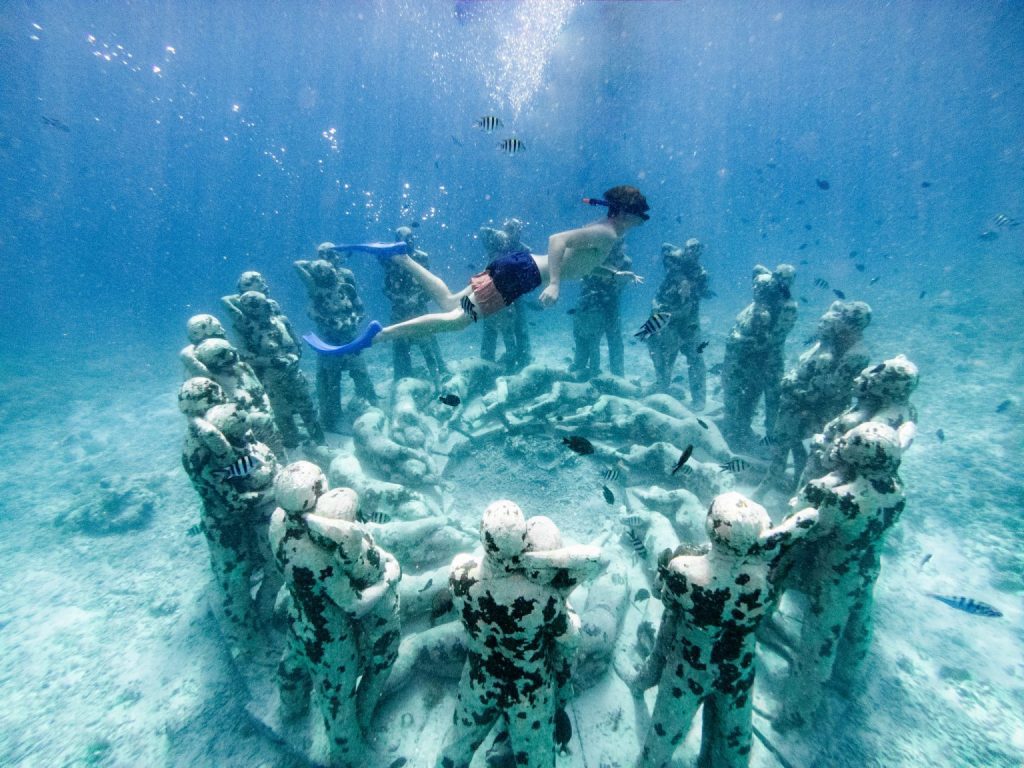 Boat type
The boats are small pontoons, a rectangular catamaran. There are beanbags on board as well as normal seating. They are equipped with a full BBQ grill.
Food
This tour offers a BBQ lunch or dinner. I found the food to be very good and varied. They even offer a vegetarian option if you let them know in advance.
There is BBQ meat, fish as well as tempeh and tofu. They also have rice, fresh salad, vegetables and fruit on board.
I really recommend this BBQ.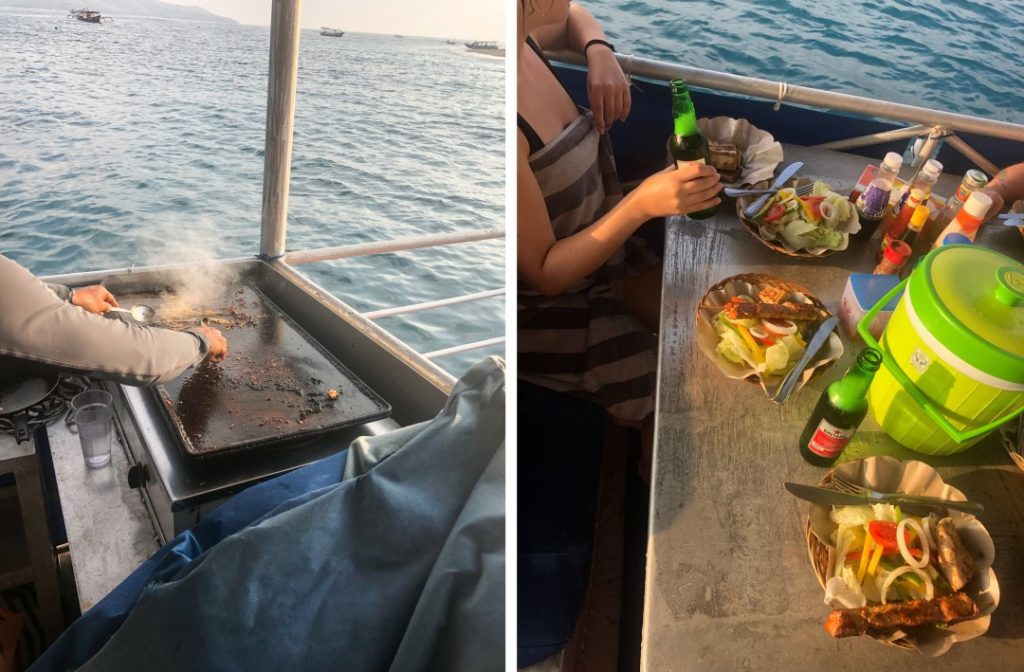 Drinks
There is free unlimited drinking water on board. Soft drinks and beer can be purchased. A small Bintang costs IDR 30,000 (~ €2) which is reasonable for a boat.
How many people are part of the tour?
There is a maximum of twelve people on board. This depends on how many book a tour for that day (in our case we were eight). If you're lucky you might have to boat all to yourself. There will be either two or three members of staff with you.
Departure time and place
The BBQ Cruises depart from the south side of the marina at either 9:30 AM or 14:30 PM. Usually, they will ask you to meet at the tour office beforehand.
How often do they run
The tour runs every day (depending on how many people book). This may change during low season.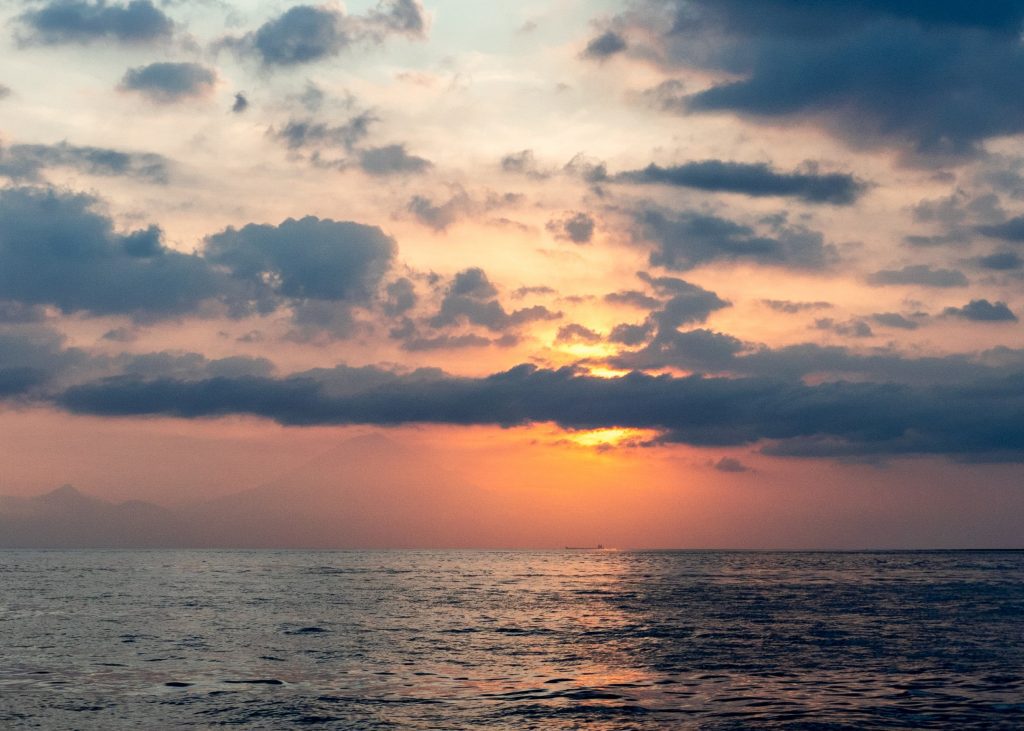 What I liked about the tour
I really enjoyed this tour. The staff were amazing. There was always a guide in the water pointing out things you might not have spotted otherwise. The guide was very eager to take pictures of us with our GoPro (they will also provide one if you don't have one). He was able to dive down much deeper than any of us could have and got amazing video footage of turtles and a sea snake. 
There was always music on the boat and the whole atmosphere was fun and relaxed. The staff shared many stories about life on Trawangan with us and they were what made this trip exceptional.
They even went out of their way to take us to another spot that was not on the itinerary just because we mentioned that we would like to see it. They let us steer the boat at the end of the tour and got some of the best photos of our whole Indonesia trip.
As I mentioned before the food was great and I was pleasantly surprised by my vegetarian option. Also, the fact that they sell beer on board is a great benefit. The perfect way to enjoy the sunset.
The snorkelling spots were also very nice. Especially the underwater statues are spectacular and worth the visit. 
What I didn't like about the tour
Again, this tour includes a turtle snorkelling point that is very similar to that included in the 3 Island Tour. You'll be in very deep water and the guide will dive down to try and get the turtle to come up. 
However, since the group was so small it was far more enjoyable to see the turtles even in deep water. Still, these practices of disturbing turtles for tourist purposes need to stop if the Gili Islands want to gain a more favourable image for conservation.
At the last snorkel spot (Secret Point in Gili Air) we were given bread to feed the fish, which is an unacceptable practice and can harm the ecosystem and fish. This is a large downside of this tour for me.
Lastly, I wanted to note that by the time we reached Secret Point (during the afternoon tour) it was already getting dark. It was a bit hard to see underwater at this point and I was starting to feel cold as the sun went down. However, this is just the case for the sunset tour.
I also had some slight issues with seasickness but that is just a personal problem. The boat is quite slow so it had some difficulty keeping its balance with higher waves.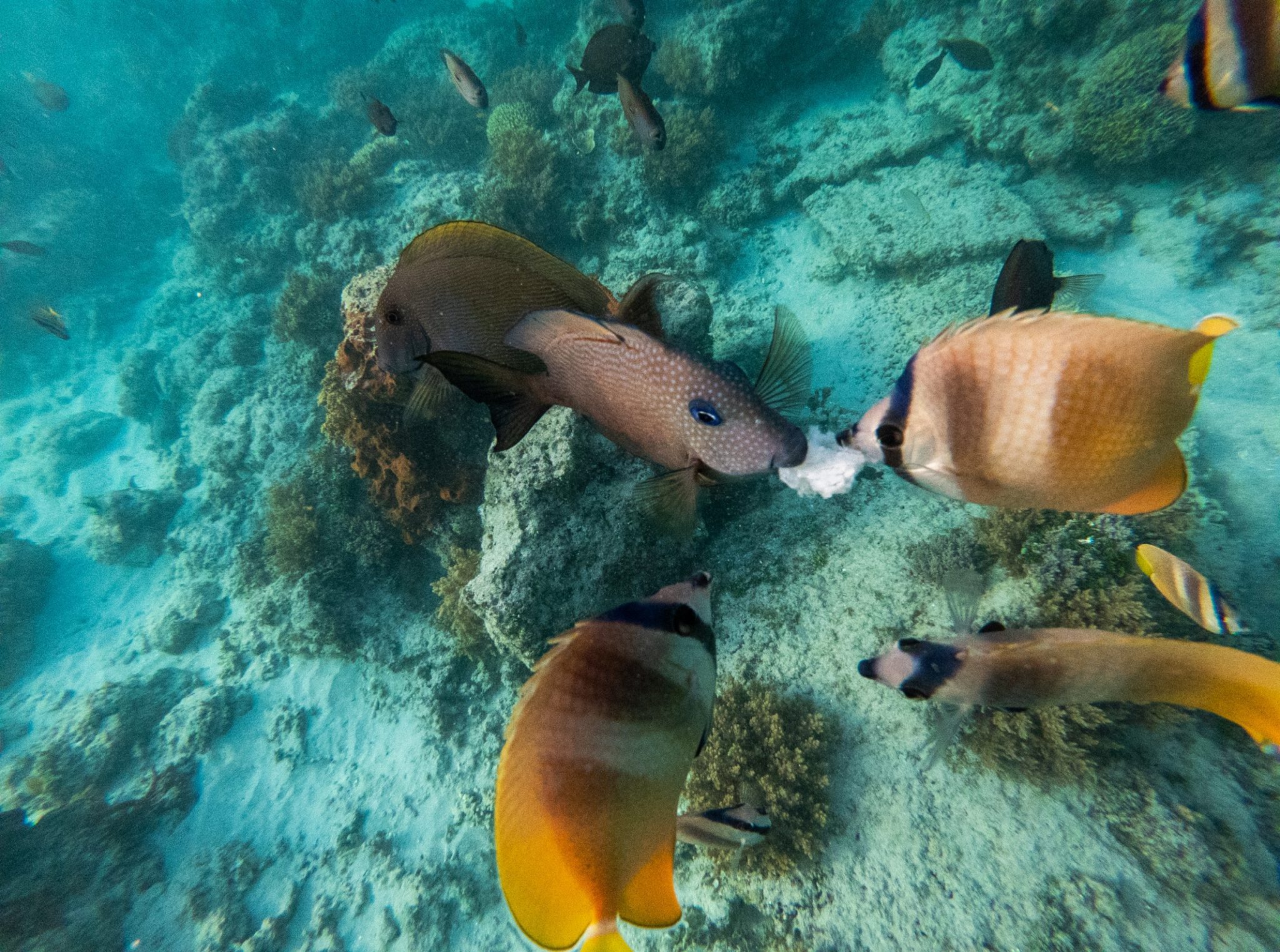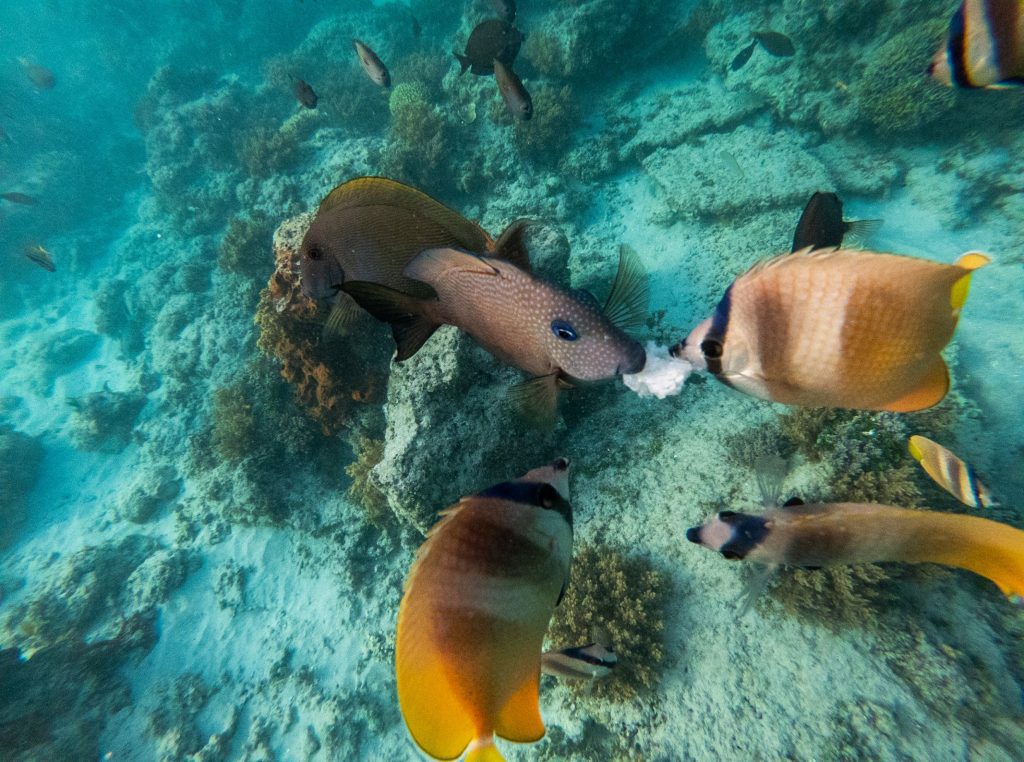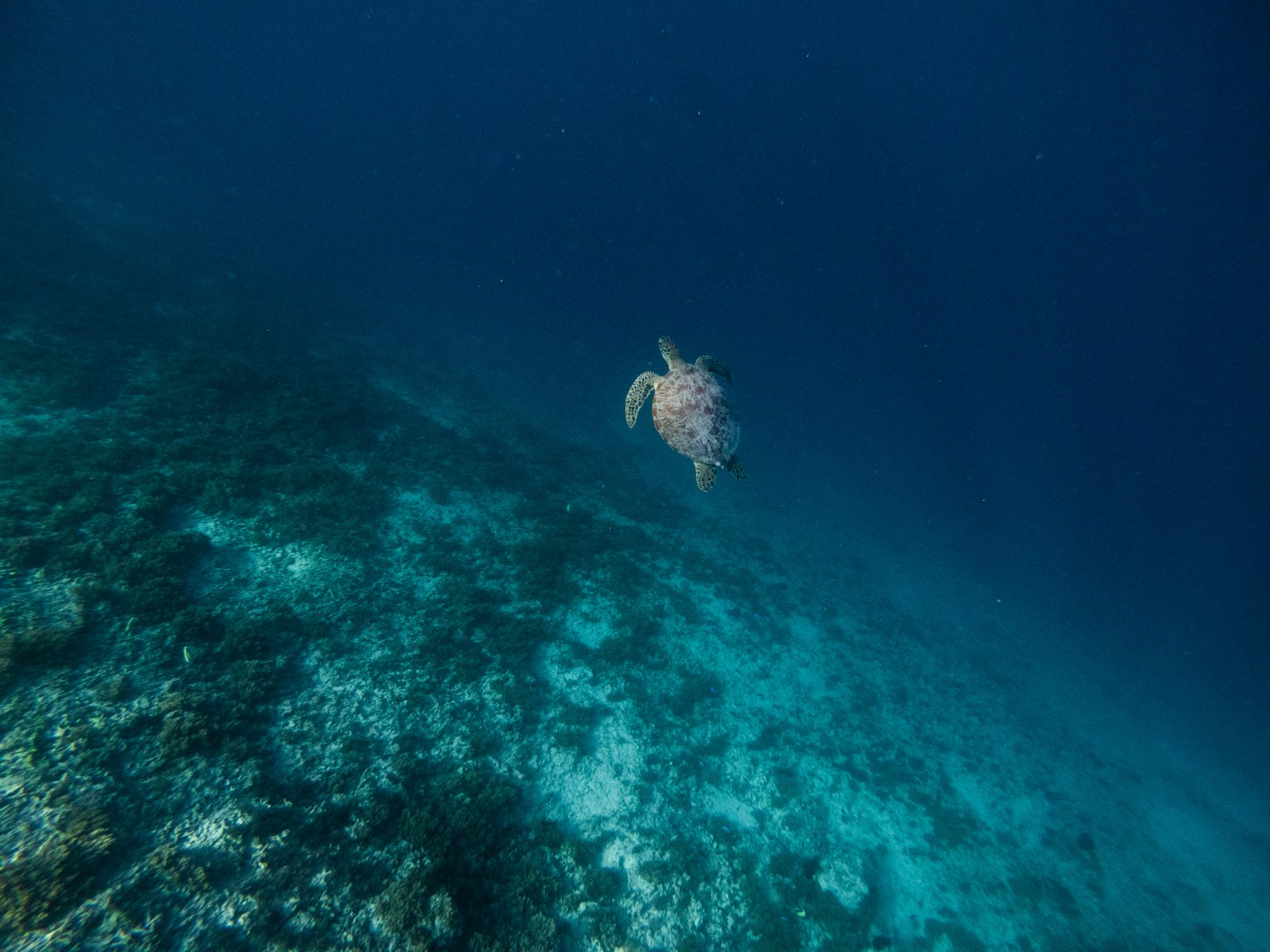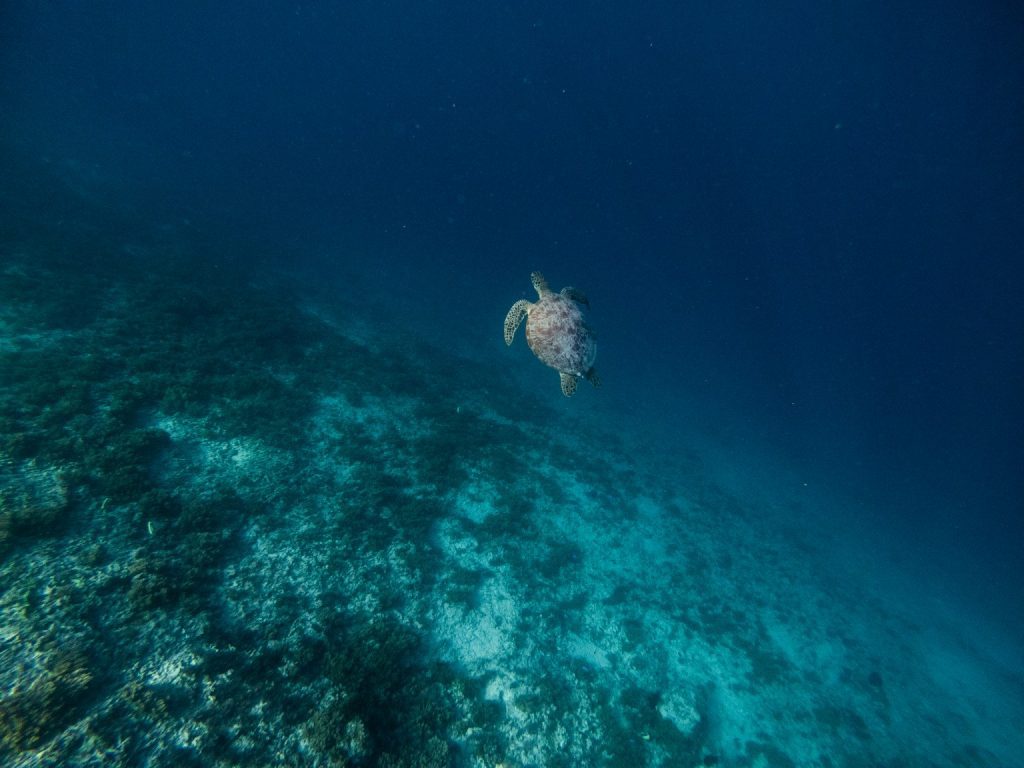 Choose if
This is a great tour for anyone who wants to invest a bit more money and get a quality experience in return. Again, do not choose this tour if your main purpose is to see turtles. You can easily do that from the beach. But if you're keen to see the statues this is a great tour.
I highly recommend it to anyone who can afford the price.
While the 3 Island Tour and the BBQ Cruise are inherently very similar in their itineraries, this boat tour in Gili Trawangan is a whole different story. The Jiggy Boat Party doesn't include any snorkelling or turtles but a whole lot of alcohol instead.
This is Trawangan's most famous party boat. If you don't enjoy drinking and loud music then this is not the tour for you. 
The boat cruises around the three Gili Islands but don't expect to notice them too much. It moves very slowly so after a while it's hard to tell which Gili is which. Not that anyone will point that out to you. You will get to swim at a spot close to Lombok before you return to Trawangan.
If you want to find out more about the Jiggy Boat Party then check out our full review here.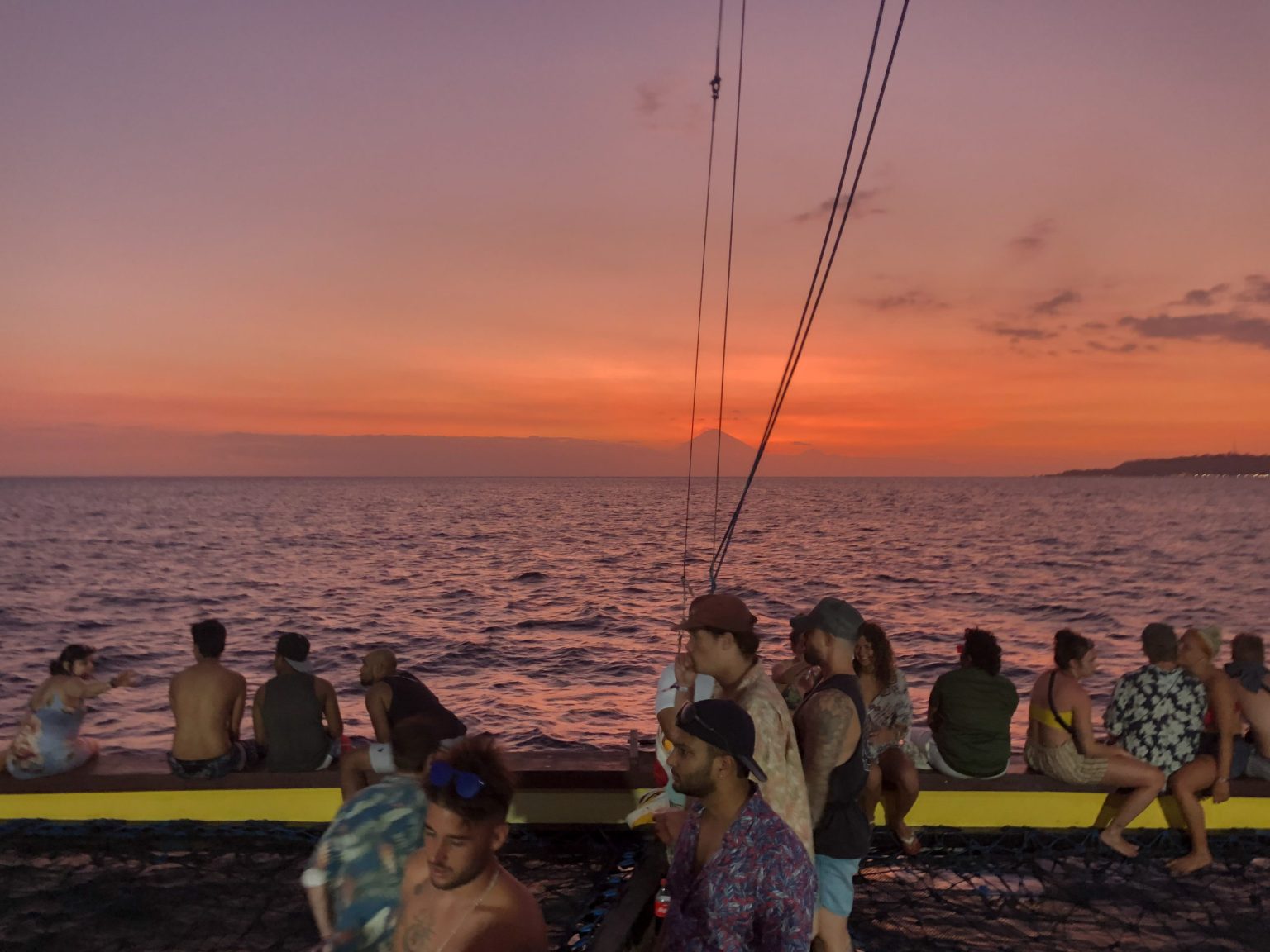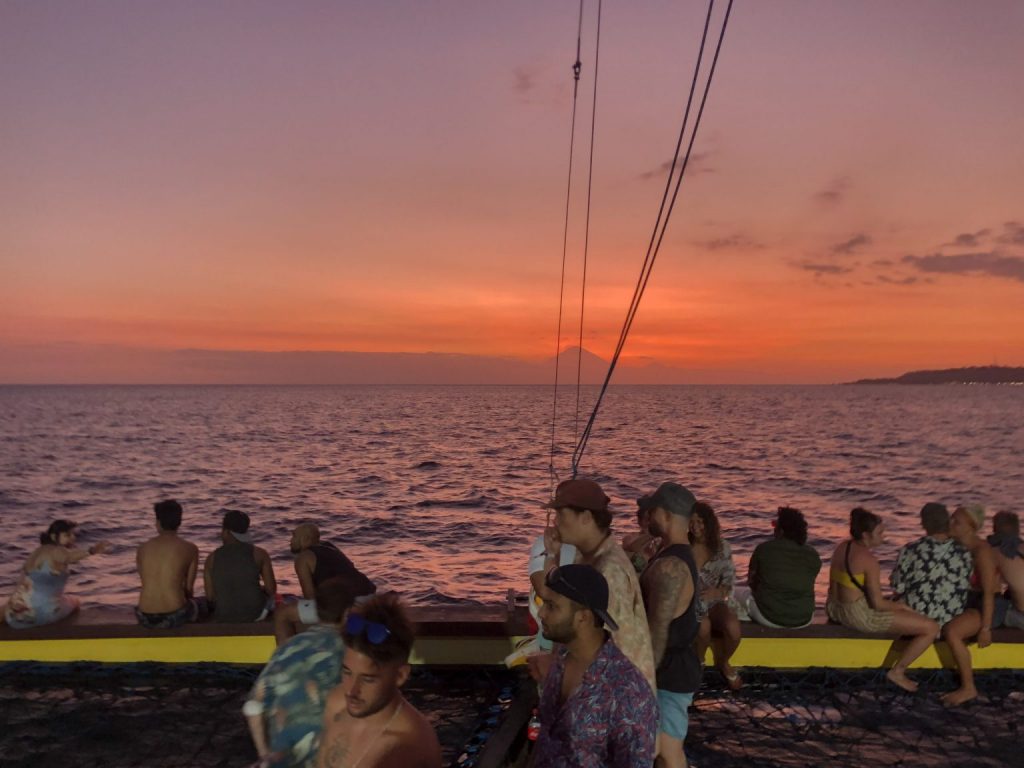 Price
This tour costs IDR 350,000 (~ €23.30) for men and IDR 250,000 (~ €16.60) for women. This includes a free drink. There are free shot rounds poured throughout the boat ride. The prices are higher if you book online.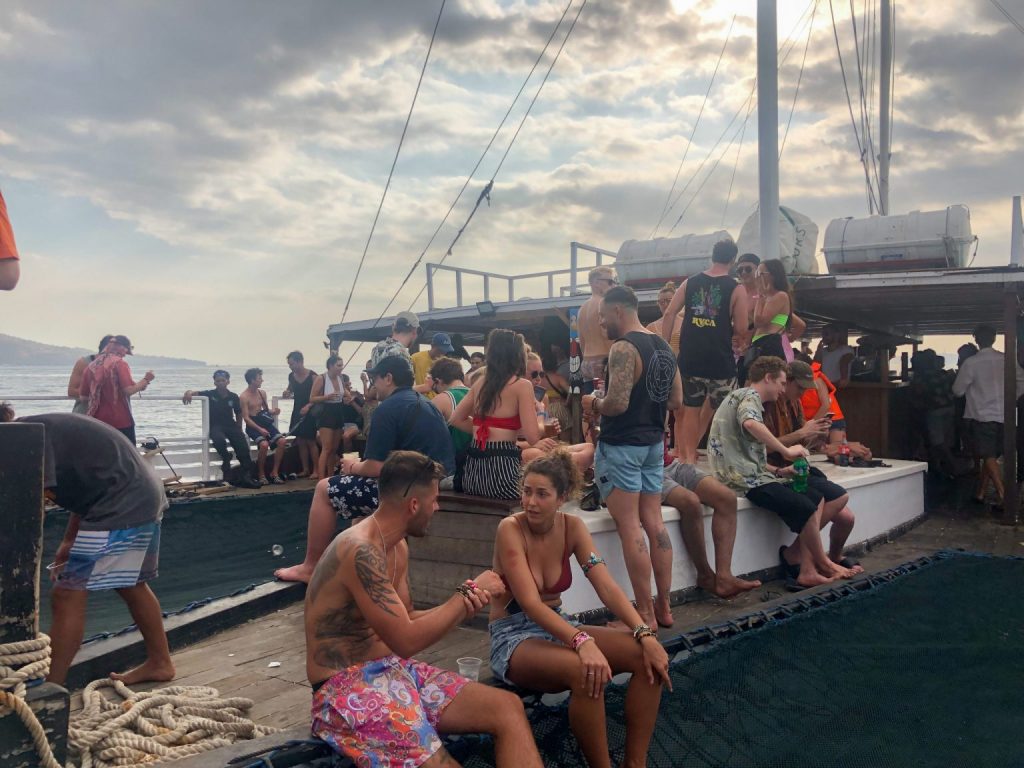 Duration
The tour takes around 4 to 5 hours
When to book
It's worth booking this tour a few days in advance since it does tend to sell out during high season. Find out more here.
Where to book
Try to book directly with a Jiggy employee at the Jiggy Bar in Trawangan. You can book online but this will be slightly more expensive. Try not to buy tickets from third-party vendors to avoid scams.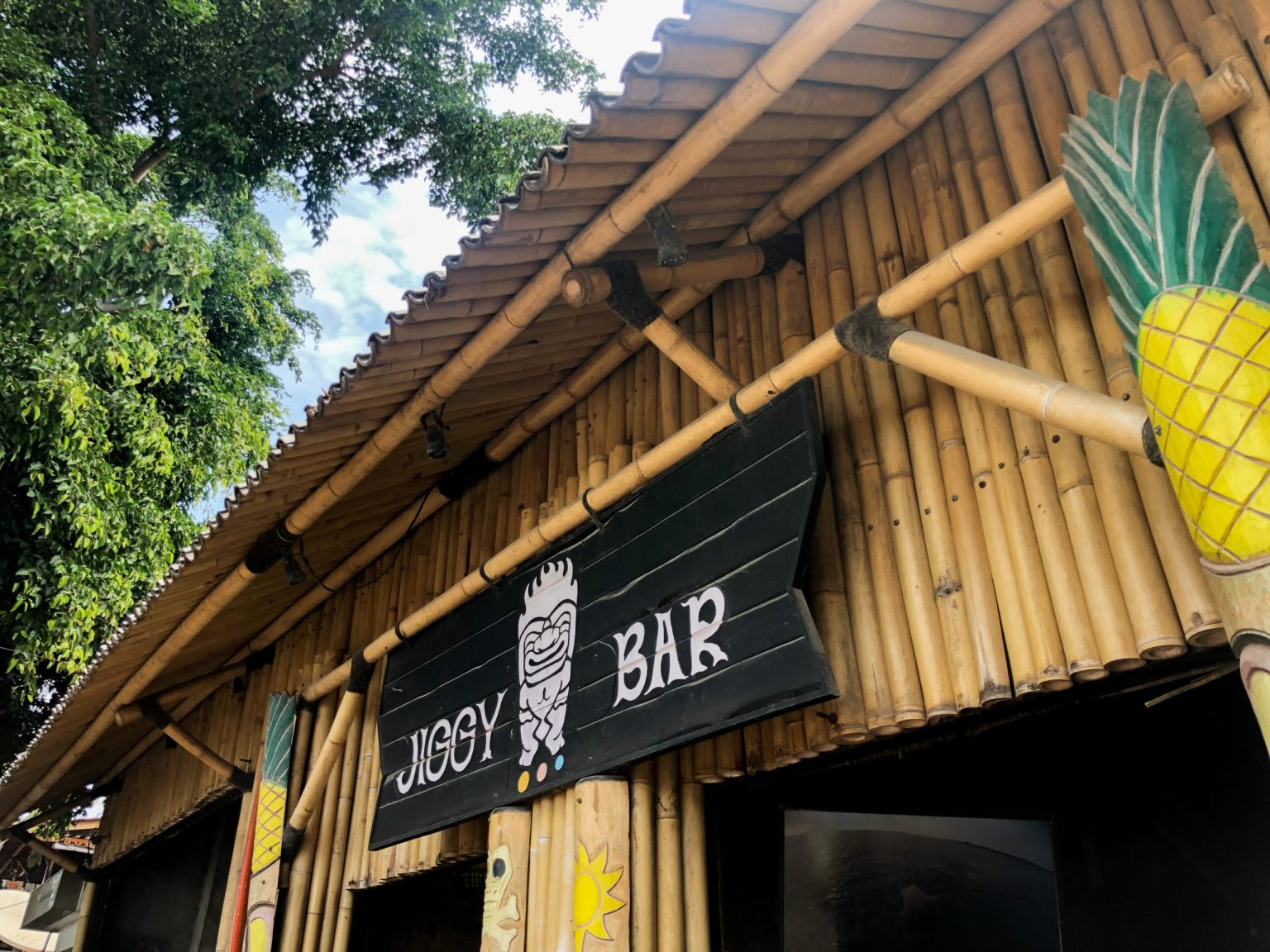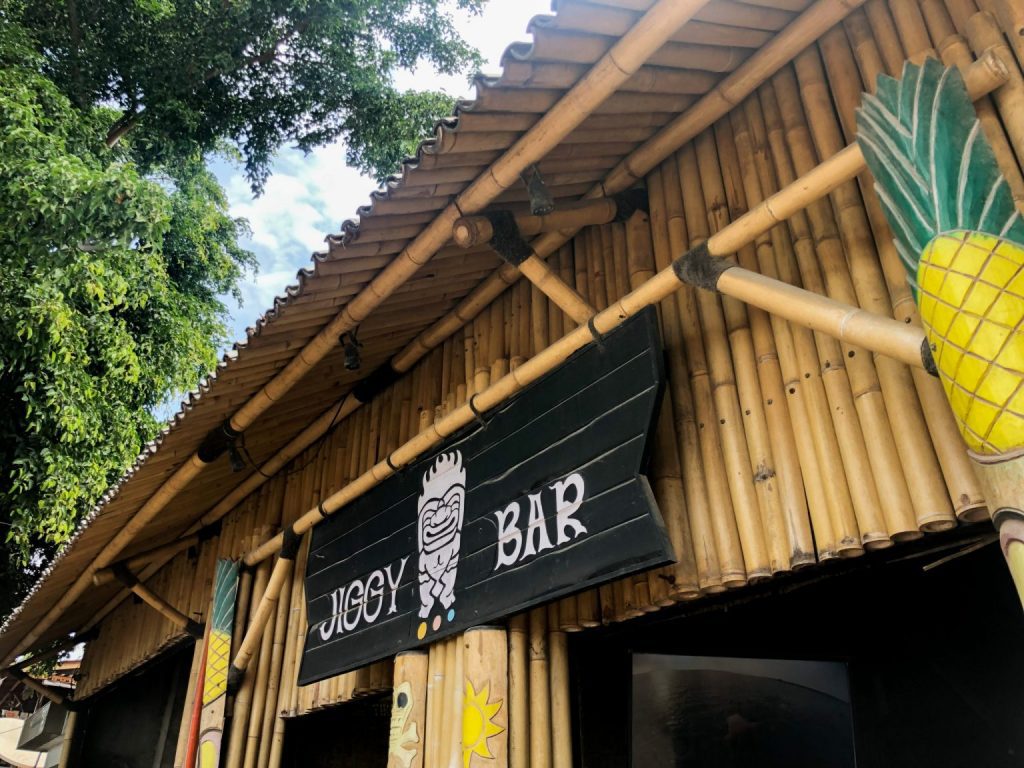 Boat type
You'll be on a large wooden catamaran. There are two nets at the front of the boat where you can relax. At the back, you'll find a bar, a dance floor, a DJ booth and bathrooms. This is by far the largest of the boats on this list.
Food
The only foods that are available for purchase onboard are hotdogs and Pringles so definitely eat before you go.
Drinks
You'll be able to buy pretty much any type of alcohol onboard, however, the prices are pretty high. A small beer costs IDR 40,000 (~ €2.60).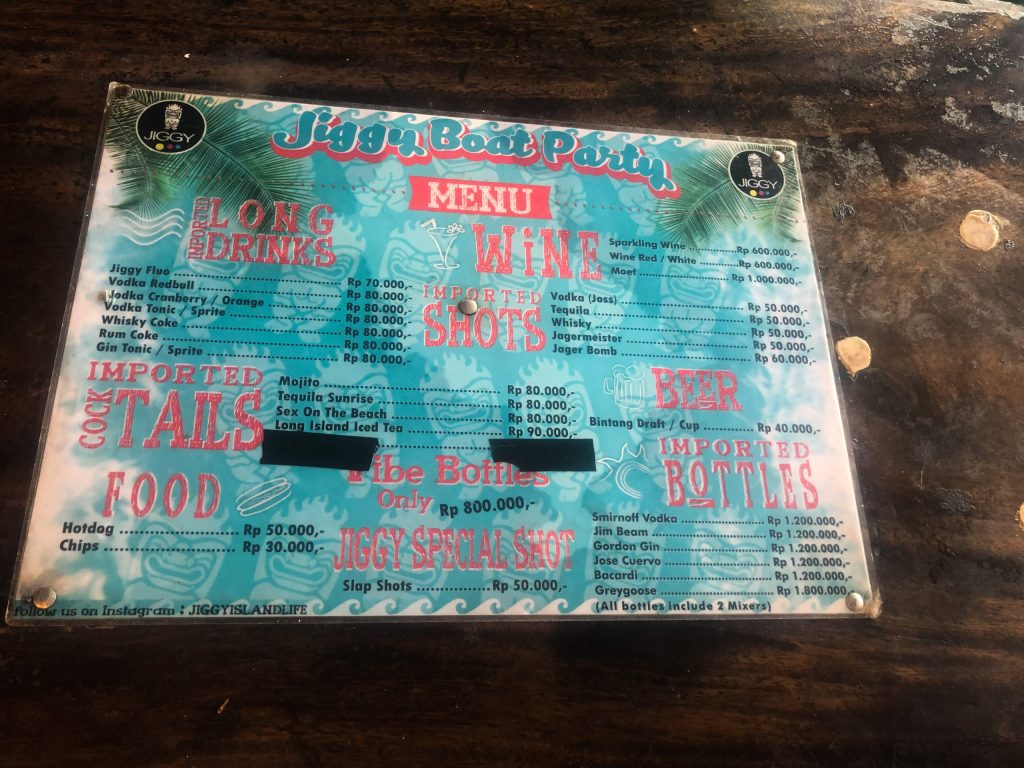 How many people are part of the tour?
There will be roughly 120 people on board. This seems like a lot (and it is) but the boat is pretty large so it did not feel too cramped. There are anywhere between 8 and 10 members of staff.
Departure time and place
The Jiggy Boat Party departs at 14:00 PM from close to Sama-Sama Reggae Bar. The meeting point is at the Jiggy Bar at 13:00 PM.
How often do they run
The tours run on Mondays, Wednesdays and Saturdays during high season. Sometimes they reduce the schedule during low season.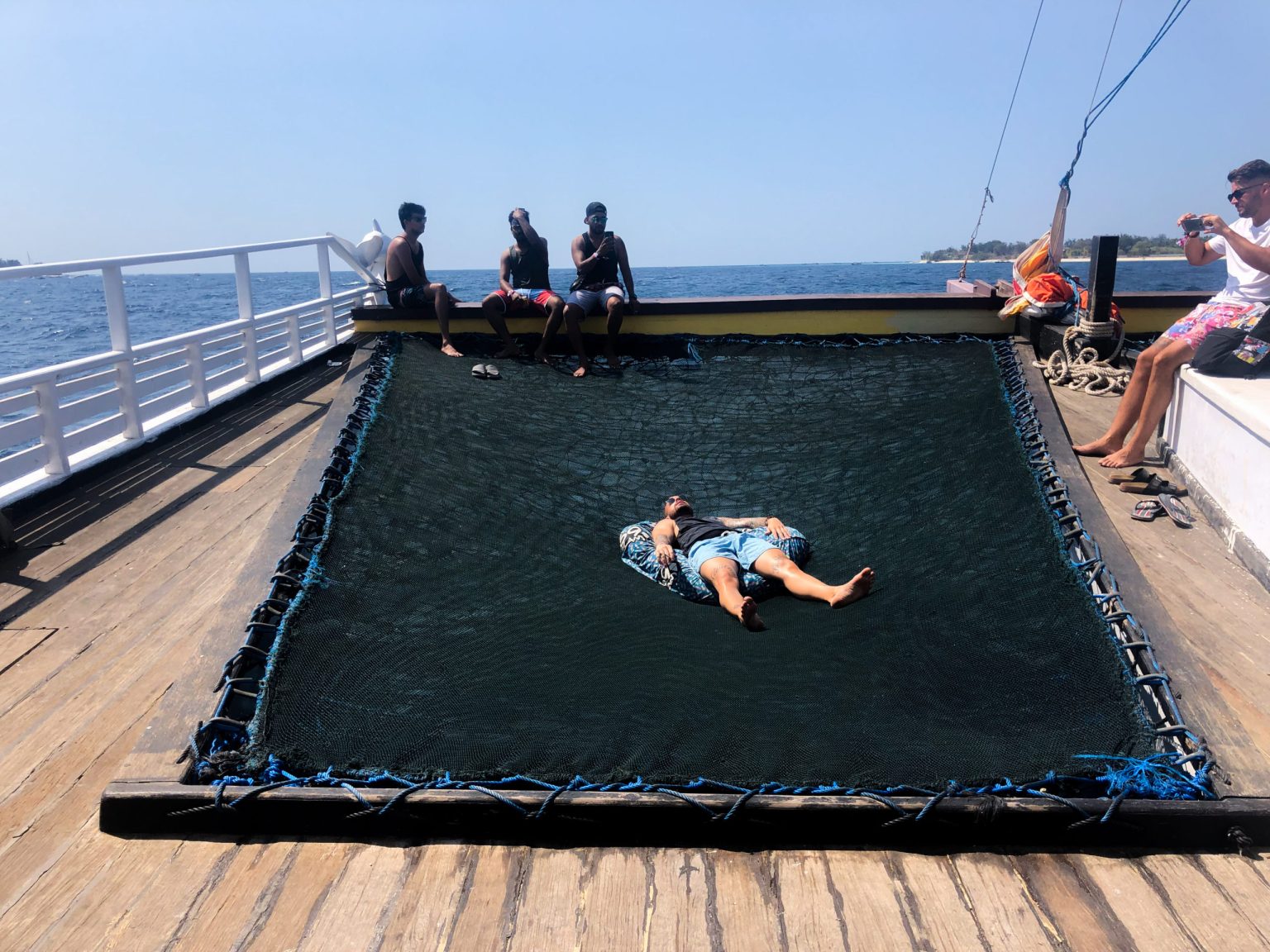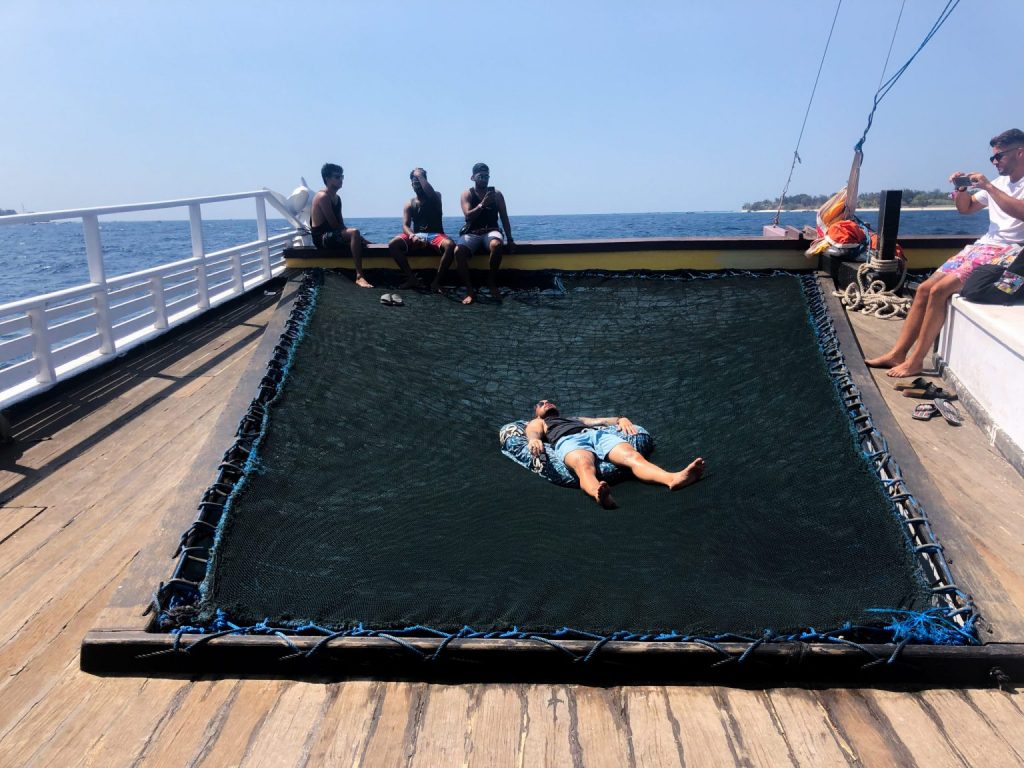 What I liked about the tour
This was a proper party boat. The atmosphere on board was great, mostly thanks to the many drunk Australians. I had a lot of fun and really enjoyed this boat tour on Gili Trawangan, however, I can see that it might not be for everyone. Only choose this tour if you do not mind drunk people.
The music on board was surprisingly good which is very important on a party boat. I always felt safe and as though the members of staff were very experienced with handling 120 drunk people. 
The swim stop in Lombok was amazing. The boat stopped very close to the shore and you could jump from the top deck. It was really refreshing after being in the sun all day. Afterwards, the sunset was incredible.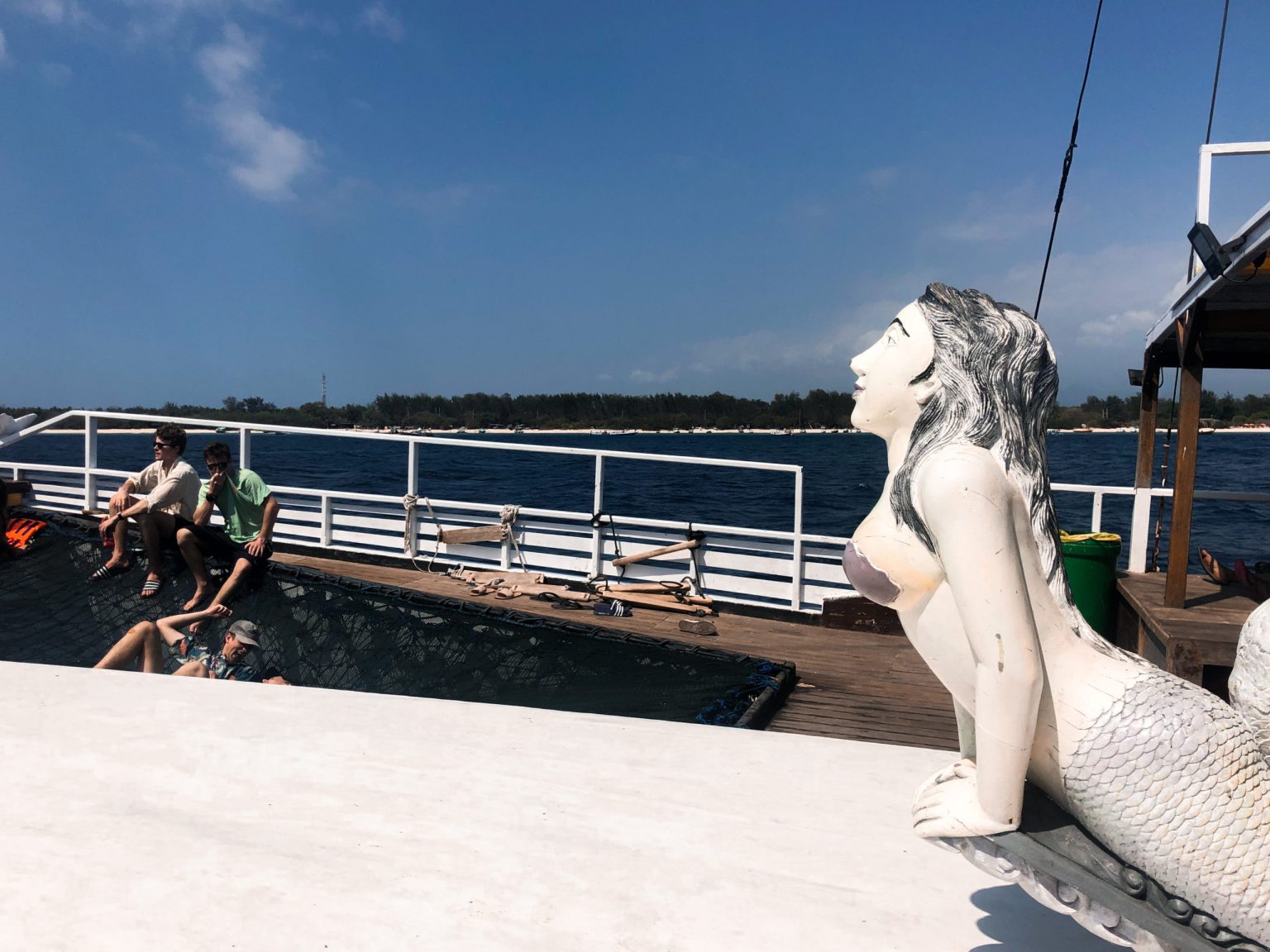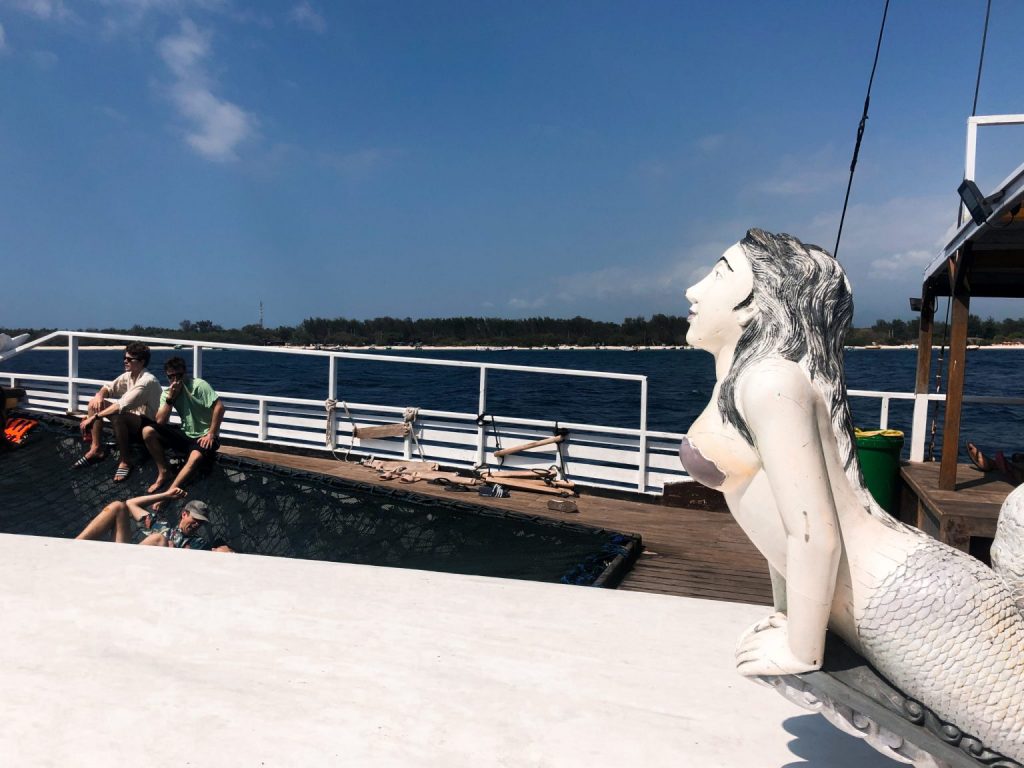 What I didn't like about the tour
There should have been better food options onboard. I also felt as though the drink prices were just slightly overpriced considering the main purpose of this tour is to drink.
There is also not enough seating onboard which was slightly annoying. I had some issues with seasickness but not as severely as I did on the BBQ Cruise. Again this is a personal problem and not anyone's fault.
As you would expect the bathrooms onboard were very bad. After a while only one was operational. 
The Jiggy Boat Party also has quite a few negative reviews online which are worth reading. I did not experience any of the things described, however, I can imagine them occurring sometimes.
Choose if
This is the tour for you if you came to Trawangan to party. Especially if you're travelling as a group you could really enjoy the Jiggy Boat Party. Do not choose it under any circumstances if you're not a party person or if you do not drink.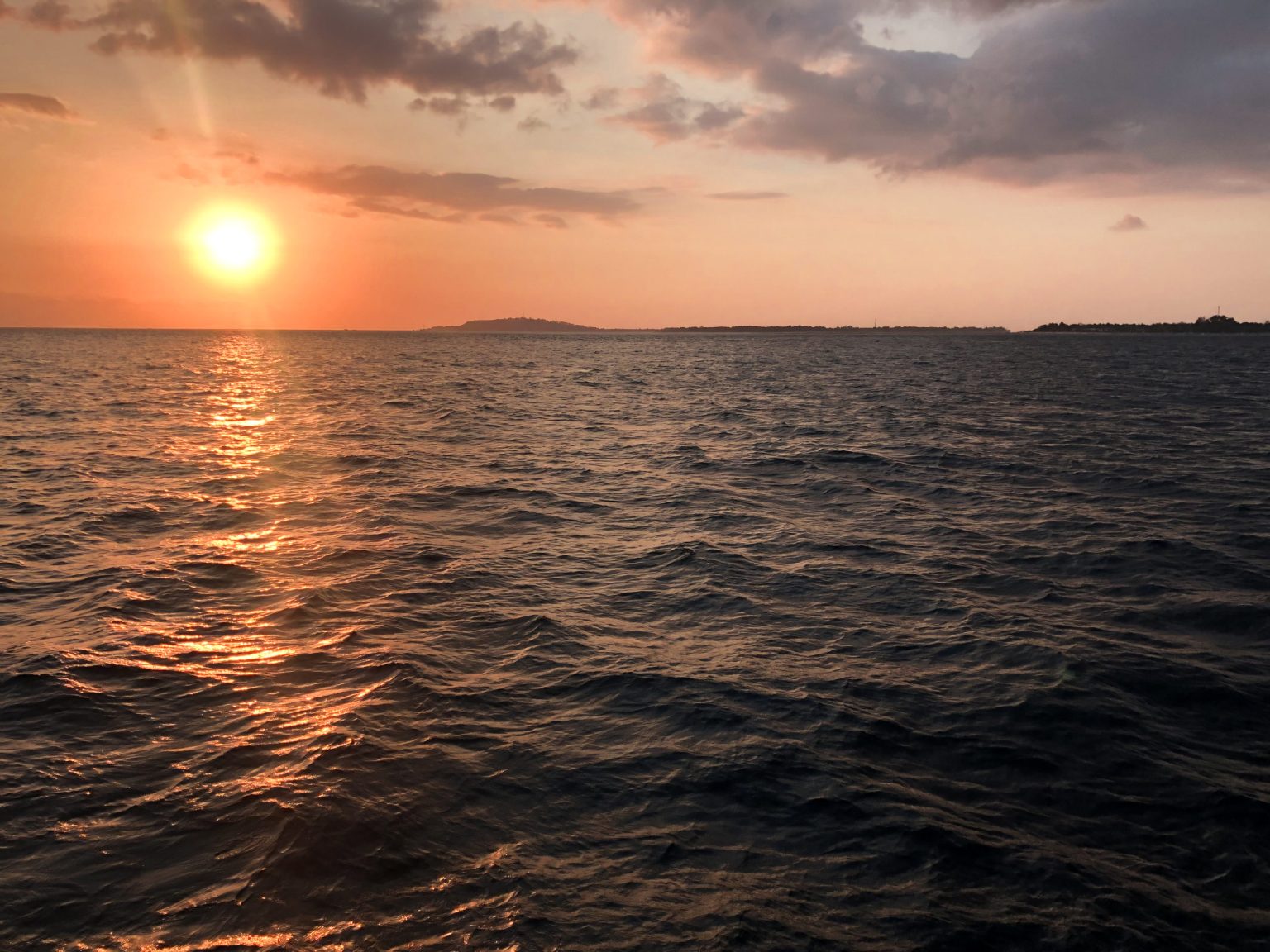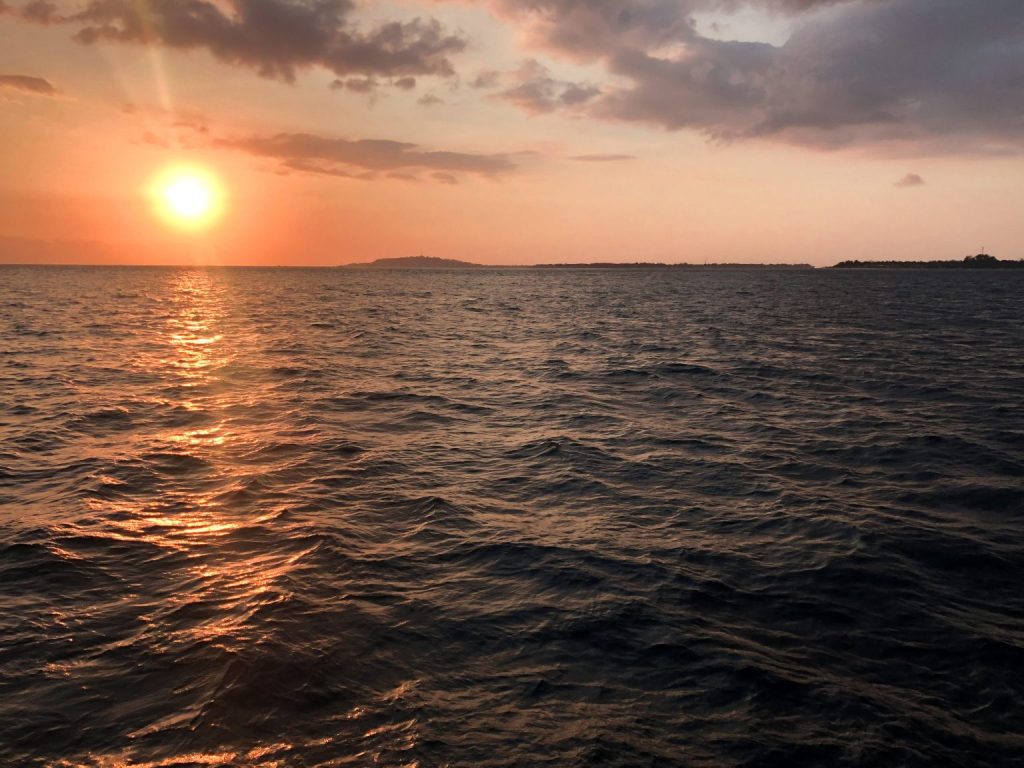 My most important travel tips and resources
Book your flights
Skyscanner is the best website for finding cheap flights since it works like a search engine so you can find the best deals across all airlines.

Book hotels and hostels
• Booking.com: Best world-wide
• Agoda: Best in South East Asia
• Hostelworld: Best for hostels

Book tours, transport and rental cars
•Viator: The best place to book tours, day trips and excursions for al budgets
•12Go: Great for ferries, trains, transfers and buses in South East Asia
•Discover Cars: Best deals for rental cars around the word

Get travel insurance
Every traveller needs travel insurance and I mean every single one. SafetyWing covers you in case of injury, illness or worse and they've got your back if your bag is stolen, flights are cancelled or in case of a natural disaster.

Pay abroad
Ask any traveller, Wise is the best choice when it comes to sending money abroad. They've always got the best exchange rates, lowest fees and their visa card is great for getting cash out or paying abroad.

Things every traveller needs:
➼ Osprey Farpoint 70 Backpack
Detachable daypack, ultra-light, durable and free repairs for life. There's a reason why so many backpackers have this bag.
➼ Packing Cubes
Packing cubes are a gamer changer, keeping your luggage organised and providing tons of extra space.
➼ Power bank
There is nothing worse than running out of battery on an overnight bus journey or a long flight. With a powerbank you can charge your eletronics on the go and make sure you're always connected.
➼ Micro-fibre towel
These lightweight towels are foldable, fast-drying and so useful when you're travelling.

➼ You can find 15 more things every traveller needs here. Some might be a bit controversial but I warned you!
Did I miss anything?
If you have any questions or feel like something is missing from this post please leave a comment below or contact me